TRAI releases consultation paper on OTT sector, expanding its definition
TRAI had earlier issued a consultation paper on Regulatory Framework for OTT services in March 2015, which also highlighted the issue of net neutrality, among other issues
The Telecom and Regulatory Authority of India (TRAI) has released a consultation paper on Over-the-top (OTT) services seeking to expand the definition of the sector and also the regulator's jurisdiction over a sector which has been so far "unregulated", according to news reports.
Some of the questions covered in the paper included if inter-operability among OTT services and also inter-operability of their services with TSPs services would promote competition and benefit users? And, what measures, if any, should be taken to promote such competition?
TRAI had earlier issued a consultation paper on Regulatory Framework for OTT services in March 2015, which also highlighted the issue of net neutrality, the reasonableness of traffic management practices, non-price based discrimination of services and transparency requirements.
However, due to the volume of issues and their complexity, TRAI has decided to address them separately and focus on the important issues.
The following actions have been taken accordingly:
TRAI issued regulations on the Prohibition of Discriminatory Tariffs for Data Services Regulations, 2016.
Recommendations on provisioning free data given to the Government on the 19th December 2016
Recommendations on Net Neutrality to the Government on 28th November 2018
Recommendations on privacy, security, and data ownership issues in the telecom sector submitted to the Government on 16th July 2018
Questions relating to the potential market failures in each segment, the relevant tools to address those failures and the costs and benefits of any possible regulatory interventions have also been investigated
Keeping in mind the rapidly evolving sector, the authority will also examine OTI related aspects, after taking into consideration the changes that have taken place since March 2015.
This consultation paper aims to analyse and discuss the implications of the growth of OTIs, the relationship between OTI players and TSPs, the similarities, if any, between services provided by the TSPs and OTIs, necessary changes to the existing regulatory framework to govern these entities, and the manner in which these changes should be implemented. Information collected byTRAI in response to previous consultations has been used in preparation of this consultation paper.
However, it should be noted that the present consultation is not intended to revisit regulations or recommendations given by the Authority earlier on OTI, which had broader implications and were therefore concluded first following due consultation and diligence.
Comment on the issues raised in the consultation paper are invited from stakeholders by 10th December 2018 and counter comments, if, any by 24th December 2018
exchange4media Group Service
India's unique multimodal growth is twice that of China and 9X that of the US
Boston Consulting Group (BCG) and Confederation of Indian Industries (CII) has released a report, 'One Consumer, Many Interactions', that reimagines the media house of the future. The report highlights the massive, unparalleled change the media and entertainment industry is going through, with the exponential growth of media and type of content available creating a trillion customer touch points.
Speaking about the report, Sudhanshu Vats, Chairman, CII committee on Media & Entertainment and Group CEO Viacom 18 Media, India said, "This change is not the future but rather is here & now". He added, "This is an unparalleled situation even for an industry which has always been at the forefront of disruption. The industry will now need new answers, and will need them fast even on the most fundamental things like talent pool to run our companies, methodology for measuring the impact we are delivering to advertisers on our platforms"
According to the report, India's media consumption has been growing at 9% CAGR over the past six years, which is almost twice that of China and nine times that of the US. But there is still ample headroom for faster growth in the future. The report points to India's unique multimodal growth across all major media, which is unlike any of the other key markets.
Kanchan Samtani, Partner & Director, Boston Consulting Group India, elaborated upon this uniqueness: "India is one of the few countries in the world where we are witnessing most mediums growing hand in hand and we see this continuing in the foreseeable future. For example – video consumption on OTT is supplementing linear TV versus cannibalizing it."
This growth will fundamentally change the way media houses look and operate; the changes will range from rethinking the front end content involving format and language to reorganizing the back end with newer skill sets and partnership models. New age technologies like artificial intelligence and analytics are getting ingrained in each function of media operations. "The industry has to re-write many definitions and conventions on almost a daily basis. While the erstwhile, fixed prime time for TV for family in the evening remains, many new personal viewing occasions have come via OTT (over the top) screen consumption," observed Karishma Bhalla, Partner & Director, Boston Consulting Group India.
The report showcases real-life examples of successful new age media and entertainment companies and highlights the need for media houses to work closely with other stakeholders. In Samtani's view, "The media industry is leveraging technology at a very fast pace. We expect media companies to invest a significant amount of time and resources to create technical prowess as a key pillar of differentiation. Mr. Vats highlighted the call for action: "The questions are manifold but this is a tremendous opportunity for our industry to reimagine itself. We hope that this report helps our industry executives think through the imperatives and drive action."
exchange4media Group Service
TRAI has suo-motu floated this consultation paper for seeking comments of stakeholders on the issues related to review of existing system.
The Telecom Regulatory Authority of India (TRAI) has released a consultation paper on "Review of Television Audience Measurement and Ratings in India".
In 2012 MIB sought recommendations of TRAI for laying down comprehensive guidelines/accreditation mechanism for Television rating agencies in India to ensure transparency and accountability in the rating system.
After an exhaustive consultation process TRAI gave its recommendations on "Guidelines/Accreditation Mechanism for television ratings Agencies in India" to MIB on 13th September 2013. The Authority supported self regulation of television ratings through an industry led body like Broadcast Audience Research Council (BARC). TRAI recommended comprehensive guidelines for registration of television rating agencies.
MIB accepted TRAI recommendations and notified Policy Guidelines for Television Rating Agencies in India on 10 January 2014. Under these guidelines, the industry-led body BARC was accredited by MIB on 28th July 2015, to carry out the television ratings in India. BARC commenced its operations in 2015 and since then it is the sole provider of TV rating services on commercial basis.
Several concerns relating to neutrality and reliability of the existing rating system have been raised by stakeholders, which necessitated a need to review of existing Television Audience Measurement and Ratings system in India. Accordingly, TRAI has suo-motu floated this consultation paper for seeking comments of stakeholders on the issues related to review of existing system.
"TRAI had called a meeting on 22nd October which had representation from broadcasters (news and non-news), advertisers, agencies as well as BARC India. The meeting was called for TRAI to understand if the current measurement system is good enough and if there is a need for another system. To this, broadcasters attending the meeting said that while there could be improvements in the sample size and measures to curb panel tampering, there is no need for any other measurement system. stakeholders also told TRAI that since the industry had invested in a robust technology while setting up BARC, they should invest more in the current system itself to ensure that it could be improved," said an industry source.
exchange4media Group Service
A panel discussion on 'Sexual Violence and the Media: What Must Change?' was organised by the Department of Journalism and Mass Communication of St Joseph's College (Autonomous) in Bengaluru
The Department of Journalism and Mass Communication of St Joseph's College (Autonomous), Bengaluru, organised a panel discussion on "Sexual Violence and the Media: What Must Change?" at the Xavier Hall in the college on November 29.
The discussion was moderated by independent journalist and author Ammu Joseph. The panellists included Dr Jagadeesh Narayana Reddy, Medico-legal consultant and Professor of forensic medicine at Vydehi Institute of Medical Sciences and Research Centre in Bengaluru; Laxmi Murthy, Consulting Editor with Himal Southasian; Ragamalika Karthikeyan, Deputy News Editor at The News Minute; Sandhya Menon, Journalist; and Uma, a transgender person who founded NGO Jeeva to help people of her community.
At the opening speech Joseph said, "It is high time citizens recognised they are stakeholders in the media in general and the news media in particular."
"Sexual violence is a major problem that involves and concerns all of us — first as citizens, then as journalists. Many journalists do their best to report and comment on the issue as fairly, accurately and responsibly as possible. But we would be the first to admit that there is need for change in the way the media, as a whole, deals with sexual violence," she added.
Dr Reddy spoke on how the privacy and confidentiality of victims are "largely" violated, despite laws against it. He gave the example of how the Kathua gangrape victim was identified by name because of the misconception that she could be named because she had died. He also gave the example how an English newspaper in Bengaluru — after a Supreme Court judgment banned the two-finger test on victims and survivors of rape — reported that doctors would now use instruments to administer the test to determine rape.
He also explained that a victim of rape is within her rights if she refuses to submit to tests. He also talked of how women are accused of filing a false case if there is no sign of injury on their body after rape or sexual assault.
Touching on the subject of privacy, and adding the dimension of social class to it, Murthy spoke of how women who have been named by news media in rape cases somehow all belong to the lower strata of society. This was different, she said, from raped women who had chosen to reveal their names, like Suzette Jordan, who was initially known only as the Park Street victim because of the place she was raped in Kolkata.
Karthikeyan said even the news media needs an amount of introspection. She said the attitude needs to change in the workplace for more sensitivity in journalism towards gender-based violence.
She also spoke of accountability within the news media, pointing to the example of former Union minister MJ Akbar being allowed to write a piece in a leading English daily in the country recently despite there being several accusations of sexual harassment against him.
Menon stressed on the importance of continued or sustained reportage on cases of rape and sexual violence, and how women at the top of organisations may be the key to it. She also rooted for a change in the language that is used to report on rapes and sexual violence.
Uma — who was born Umesh but now identifies as a woman — spoke of how transgenders are often ignored when it comes to rape reportage. However, at a later point in the discussion, he also talked about how the police were forced to register a complaint of sexual violence against one from her own community because several media persons had accompanied the complainant to the police station.
The panel discussion was organised as part of the "16 Days" campaign of the Media Action Against Rape (MAAR) project between the Bournemouth University in the UK and the Delhi chapter of UNESCO.
Speaking about the "16 Days" campaign, MAAR Co-founder and Bournemouth University Associate Professor of Journalism & Communication, Dr Einar Thorsen said, "This campaign is an annual occasion organised since 1991 to galvanise action to end violence against women and girls around the world. For far too long, impunity, silence and stigma have allowed violence against women to escalate to pandemic proportions. One in three women in the world experiences gender-based violence. This cannot be allowed to continue. We must work collectively to accelerate change."

exchange4media Group Service
The debate around the issue of paid media has turned shrill and media houses are batting for self-regulation to address it
With general elections just a few months away, the focus is back on media houses and the issue of paid media and biased news. The election commission has already taken a tough stand to monitor social media platforms against any misuse, the case of mainstream media, however, remains complex as ever.
While most of the mainstream players bat for self-regulation, the actual implementation is yet to become a reality. The reasons are myriad. According to former PMO advisor and Editor in Chief of GoNews, Pankaj Pachauri, "Self-censorship works well if there is a certain amount of discipline in the practice of media like we see in the Europe and USA. For this lack of discipline, it has not been working in India."
He also explains the root cause of this non-committal media approach, "The trouble in India is that because media is not very profitable, media companies tend to get their revenues from corporates and governments. The moment government starts giving advertising for sponsorships to media companies; they become part of their narrative. That is why during election time in India the expenses of the government on media always go up. The governments use their sponsorship and money as leverage over the media."
For Anuradha Prasad, Chairperson and Managing Director of B.A.G Network, compromising amounts to playing with credibility and during election time the media needs to extremely careful of being fiddled with.
"Self-censorship is the essence of media. Check and cross check are the basics of journalism. It becomes more important when one has to face and survive social media. In an election year, the pitch is hyper with information flow. We must know that compromising is playing with credibility."
Veteran journalist and Padam Shri Alok Mehta argues that we are unnecessarily painting a bad image of media when most of the media houses are already implementing the principle of self-regulation.
"There are a number of newspapers that are following the rules of self-regulation. The issue is when we see the leading media houses flouting the rules, it seems everyone else is doing do, which actually is not the case."
"There needs to be a clear demarcation between marketing and editorial and the former cannot dictate the latter. The editors guild and the press council has a code of conduct in place and media should at least follow the guidelines of their own instead of government forcing them to adhere to a code of conduct," he further added.
@columbia Drop Out, @e4mtweets, @BWorldOnline... Past @timesnow, @htTweets, @timesofindia
Indian media educators spoke at the e4m Media Education Summit held on 22 November at the India International Centre in Delhi
On the 22nd of November, at the India International Centre in Delhi, exchange4media and Samachar4media in association with BW BusinessWorld hosted the Media Education Summit discussing the conflict between mainstream media and social media and its impact on media education.
The session began with Chairperson Abhishek Mehrotra, Deputy Editor, e4m Group and Editorial Head samachar4media.com, opening up the discussion to the esteemed panel of speakers from the media business, both media educators and media professionals as well. Kick-starting the session Abhishek questioned K G Suresh, DG, IIMC, Delhi regarding the state of education in media schools today and whether media organizations preferred hiring from media institutions.
Responding to this KG Suresh said, "Firstly, I would like to congratulate Mr. Anurag Batra, Chairman and Editor-In-Chief, BW BusinessWorld & e4m Group and Dr. Surbhi Dahiya, Course Director (English Journalism) IIMC to have organized this summit which has brought together media educators and media professionals on the same platform."
Moving on, he said, "Students today are keen on joining media, due to its glamour quotient. We as responsible media educators need to ensure some kind of benchmarking and standardization in media education. We cannot emerge disciplined without certain standardization. We need to take issues to the UGC, HRD Ministry."
Speaking about language media, he said, "As media educators, we need to talk about the rapidly rising language media and cater to it. The paucity of Indian publications in media is another factor that has kept us behind. We need quality journals and quality books. The need of the hour is to prepare journalists who can work at ease equally with print, digital and electronic. So let's train our media persons as per the requirement of today's time"
Speaking about the role of media institutions today Anurag Batra, Chairman and Editor-In-Chief, BW BusinessWorld & e4m Group said, "The best journalists that come out are not from journalism schools, e.g. being Dr. Roy, Mr. Aroon Purie. We have to attract a better quality of students to media schools for the right reasons. On the other hand, media schools have to become technology schools. I hope in the next 2 years, I can take both e4m and BusinessWorld in that direction. We have to become video 1st, as in future all content will be consumed through video. We are all screen-agers today."
Concluding his speech Anurag Batra said that while we look ahead towards these changes, we should make the best use of what we have at present for a better tomorrow. Taking the discussion further ahead, Abhishek Mehrotra questioned Alok Mehta, Former President, Editors Guild Of India on whether using social media is a form of journalism or is it solely a distribution platform.
In response, Mehta said, "All forms of media, be it TV, print, website or social media, these platforms, in fact, supplement each other. Having said that, I do realize the issue of fake news growing on social media, but then this was also the case during my time in print. Students in media should concentrate on reading a lot and not just spend time in sharing or forwarding content on social media. It is important for them to be able to generate news and not just share content that is readily available to them." Concluding his speech Alok spoke about how it is important to keep a balance between the two, as social media also educates us with content worth knowing.
Commenting on the Impact of social media on today's media education and media students, Rajesh Badal, senior journalist & filmmaker said, "It is a challenge for media educators to revise the syllabus according to the hype and pressure created by social media. There is no subject as such in journalism that can train students specifically to cover social media. This is a tool that can act as both a blessing or a curse."
Speaking about why in his opinion being active on social media isn't crucial, Sayeed Ansari, Executive Editor, Aaj Tak said, "Anchors are here to present stories to the audience, to show their journalistic skills to the viewers and not increase followers on Twitter & other platforms. The problem of our generation is that we get influenced and have started covering topics on TV that go viral on social media. Social media can never become a newsmaker, and we are allowing that to happen, it is a mistake. We must change. There is a lack of credibility."
Speaking to Rahul Mahajan, Editor-In-Chief, Rajya Sabha TV, Abhishek asked him about the work culture at RS TV when it comes to leveraging the platform of social media. Mahajan said, "As far as social media is concerned, RS TV utilizes the platform of YouTube aggressively." He also said that, they do not focus on TRPs, instead they concentrate on the present issues in an attempt to resolve them.
Commenting on the challenges of regional media when it is about fake news Dilip Tiwari, Editor Zee UPUK & MPCG said, "There are quite a few positives of social media as well. If we want, we can make good use of them. As an organization, we need to be strong, because credibility lies with us, not with social media. The question is are we scared of social media, or instead how can we concentrate on using it effectively and positively? All of this, keeping in mind the ethics of journalism. "
Apeksha reports on technology and the digital domain. She is a B.Tech graduate turned media professional with 6+ years of experience working in the broadcast industry as a business reporter and has done social media marketing.
KG Suresh was awarded for his immense contribution in the field of academic journalism.
KG Suresh, Director General, Indian Institute of Mass Communication (IIMC), was awarded the Visionary Leader Award at the first edition of the exchange4media Media Education Summit which was held in association with Samachar4media and Businessworld.
Speaking about the win, KG Suresh said, "I would like to congratulate exchange4meida for putting together this summit which recognizes the contribution by the academic fraternity in ensuring quality education. I'm grateful for the jury for nominating my name for this award."
The Media & Media Education Summit received an overwhelming response in its first year. The jury received over 100 across categories like-- Prof. KM Shrivastav Award, Lifetime Achievement Award (Male), Lifetime Achievement Award (Female), Contribution to Media Education, Visionary Leader in Media Education, Best Media Educator (Professor), Best Media Educator (Associate Professor) and Best Media Educator (Assistant Professor).
exchange4media Group Service
At exchange4media's Media & Media Education Summit, media experts spoke about the challenges facing academic journalism & how it could be improved to match global standards
When it comes to journalism there has been an ongoing debate between theory and practice. Journalism schools across the world are facing challenges when it comes to the changing form of journalism.
At the first edition of exchange4media's Media & Media Education Summit which was held in association with Businessworld, a panel discussion on "Hiatus between Praxis and Media Education Theory" was held which included names like, Prof. MS Parmar, VC, Khushabav Thakre University of Journalism (State University) Raipur; Prof. B P Sanjay, Pro VC, Tamil Nadu University; Prof. V L Dharukar, VC, Tripura University; Dr. Jayant Sonvalkar, VC, Bhoj University, Bhopal; Prof. Shambhu Nath Singh, IGNOU, Dept. of Journalism and Prof. C. B Pattanayak, Director, Institute of Knowledge Societies & Centurian University. The session was moderated by Dr. Surabhi Dahiya, Course Director, English Journalism, IIMC.
Speaking about the need for bridging the gap between theory and practice, Prof. Parmar said, "One of the best ways to address is to make the interaction between media and academics more frequent. We should encourage sending faculty members to serve small stints at media organisations so that they are well equipped to understand the nuances of practical education."
Sharing his thoughts on the subject, B.P Sanjay, Pro VC, Tamil Nadu University said, "Media education has its own set of challenges and we are all in a phase of transition. Now there is need to reinvent the media education scene in India and make it modern and contemporary."
Stating that there was little ground to sharpen the skills with theoretical knowledge alone, Prof. V L Dharurkar, VC Tripura University said, "Both theory and practice are important but here our practice is still very old school while there has been considerable growth in the knowledge around journalism. The solution to this is to make attempts to bridge the gap between theory and practice."
The panellists also spoke about the importance of building research capacity in media institutes so that they can compete at a global level.

exchange4media Group Service
At the first edition of exchange4media's "Media Education Summit" held in Delhi, eminent panelists took centerstage to discuss the topic Media Education: Then & Now
Media education in India has gone through a paradigm shift, especially in the last few years, from the stage of experimentation to a stage of adoption. A whole new meaning has been given to the terms media learn, unlearn and relearn by media educators.
The first edition of the exchange4media "Media Education Summit" was held in Delhi in association with BusinessWorld. The entire event focused on improving the quality of media education and the issues concerning it.
In one of the sessions moderated by Tarun Nangia, Associate Editor at NewX, eminent panelists shared their views on the prevailing situation of Media Education in India. The panel members included Prof Diwakar Shukla, Director- Jagran School of Journalism & Communication, Jagran Lakecity University, Prof Sanjeev Bhanawat, Former Head, Centre for Mass Communication, University of Rajasthan (Jaipur), Dr. Mira Desai, Professor of Communication Technology and HOD, SNDTWU Department of Extension Education and Professor Chandrabhanu, Director, Institute of Knowledge Societies.
Prof Diwakar initiated the discussion stating, "The theme of the whole session is Media Education then and now, but I wonder what does it mean, what's the imperative behind this then and now, and I realized that it is more of a question of 'how and why'. The world has changed and eventually, we realized in academicians and universities, that a lot of new things have taken place."
Mira Desai said, "Still after so many years, there are universities where this department is run by a single person, which shows the status of media education in our country. I don't think that things are changing dramatically, only the way in which we are doing things is changing. Students now come with very clear goals, which was not present earlier. It's important to think of the kind of education system we are creating."
"In media education, we don't have much of planning and strategising being taught, neither do we have much of creative execution being taught, so most of us who are practical and have landed up in teaching have all done it by some kind of experimentation. There's no pedagogy of media education that we can confidently speak about," she said.
Professor Chandrabhanu said, "There are people who talk about technology and especially about new media and social media technology being democratised, but I don't think so. Technology is always hierarchical and it has always been non-democratic."
exchange4media Group Service
Rohit Bhattacharya, Associate Editor, Scoopwhoop Media, talks about what makes cringe pop so popular on the internet
By Rohit Bhattacharya
According to Wikipedia, cringe pop is a genre whose music and accompanying videos are "so bad that you can't stop watching them." Basically, it's what happens when you take a song and remove all semblance of melody, harmony and musicality. It's a form of music personified by off-tune singing, cheap videos, and millions of views on YouTube. In other words, it's the musical apocalypse.
Let's go back to the beginning. It all started with the torchbearer - Rebecca Black. She opened the floodgates with a track called 'Friday' and the genre was set in motion. Here's a taster of her revolutionary track.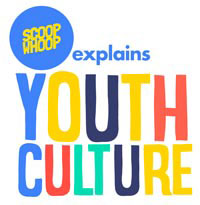 Kickin' in the front seat
Sittin' in the back seat
Gotta make my mind up
Which seat can I take?
Despite the vapid lyrics and displeasing overall musicality, Black's 'Friday' (no pun intended) has racked up 127 million views on YouTube.
Suddenly, the pressure was on - to be so bad that you were good. To make a name for yourself as the best worst thing in the room.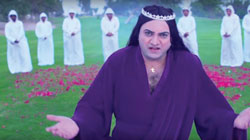 According to clinical psychologist Prerna Kohli, "A cringe video is one involving an awkward or embarrassing situation for one person or more. And the reason for its popularity is people deriving a sadistic pleasure from seeing the humiliation of others."

Musically gave the movement an extra nudge, and out of the woodworks came Taher Shah. There's always that one fool at every party who'll start blasting T-Shah at the strike of 2 am. Depending on your level of intoxication, you'll either sing this or you'll leave –

I am like an angel
Mankind's angel
My heart is like a rose
That's from Taher's hit song 'Angel', currently at 2 million plus views on YouTube. Mind you, apart from the lyrics, this guy's also wearing a bright robe, angel wings, and a halo over his head.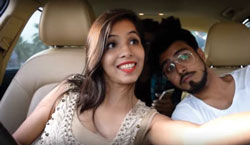 Then there's Dhinchak Pooja. With her signature red scooter and emphasis on autotune, she's hard to miss. Lyrics like, "Daaru daaru daaru, jo na naache usko maarun cement her place in the annals of cringe.

There's audio perfectionists who leave no room for error. Cringe pop, however, seems to be the stark opposite of that, revelling in a state of substandard production. It's like they made an entire genre out of Saif Ali Khan playing the guitar (remember that?).

Tracks like 'Sunday Morning Love You' by Bhim Niroula actually exemplify the catchiness of cringe music. It's basically an uncle in front of a green screen singing the days of the week. You want to get it out of your head, but it just won't leave. You'll be succumbing to the sweet embrace of slumber, and the chorus will jolt you awake like an annoying cousin.

Strangely enough though, while we're all united in agreeing that the music isn't good, cringe artists also have a die-hard fan following. People find them entertaining and defend their music as something to enjoy over a laugh.

YouTube and other social media have been the main promoters of these artists. In fact, they clock up so many millions of views that Pooja actually appeared on Bigg Boss!

We're in the throes of a cringe-pop zeitgeist - a cultural revolution built on a foundation of awkwardness and cheap production. The most important question of the last eight years has to be - Why do we tolerate cringe pop? Why do we encourage something that causes grief? Psychologist Prerna Kohli claims the popularity of these people stems from a feeling of schadenfreude, which is enjoyment in someone else's embarrassment.
According to a study by Prof Shifman from The Hebrew University of Jerusalem, the most successful video memes have six common features: a focus on ordinary people, flawed masculinity, humour, simplicity, repetitiveness and whimsical content.
Another theory however, is that people like Pooja and Taher have capitalised on a market, and they're just sticking to their formula - a really successful formula.

All we do know at the moment is that 'Selfie Maine Leli Aaj' currently has 36 million views on the Tube. Now that might be indicative of a much larger issue, perhaps some kind of mass hysteria. Or it might just have no meaning at all, like life itself.
Associate Editor of Scoopwhoop Media
Sonam will share her personal experiences on how she abates stress, prioritizes her mental well-being and recalibrates her relationship with technology
Thrive Global India has announced that Bollywood actor Sonam Kapoor Ahuja will be its guest editor for the entire month of November. Thrive Global India's website and its social media channels are leading the well-being conversation in India and presenting real-life stories and evidence that lack of sleep, stress and burnout is not the price to pay for success.
The media company believes that influencers from the world of sports, business, films, spirituality, academia and politics play an important role in modelling positive behaviour in society and help escalate the narrative around well-being and productivity. Their voice is crucial for the change Thrive is advocating.
As the guest editor for the month of November, Sonam will share her personal experiences on how she abates stress, prioritizes her mental well-being and recalibrates her relationship with technology.
In her social media announcement on this guest editorship, Sonam K Ahuja wrote, "I am super excited to be the first guest editor for Thrive Global India. Absolutely love what they stand for and I'm excited to be able to play a part in their endeavour to inspire those around us."
Speaking on the association, a Thrive Global India spokesperson, said, "We are thrilled to welcome Sonam as the first guest editor for Thrive Global India. Her authentic and positive attitude makes her a wonderful role model for the younger generation, and we are excited to collaborate with her on our Indian platform."
exchange4media Group Service