ABBY Nominees speak on their respective works
The Goafest 2018 has just begun, exchange4media spoke to some of the nominees across various categories. Here is what they had to say:
The Goafest 2018 has just begun, exchange4media spoke to some of the nominees across various categories. Here is what they had to say: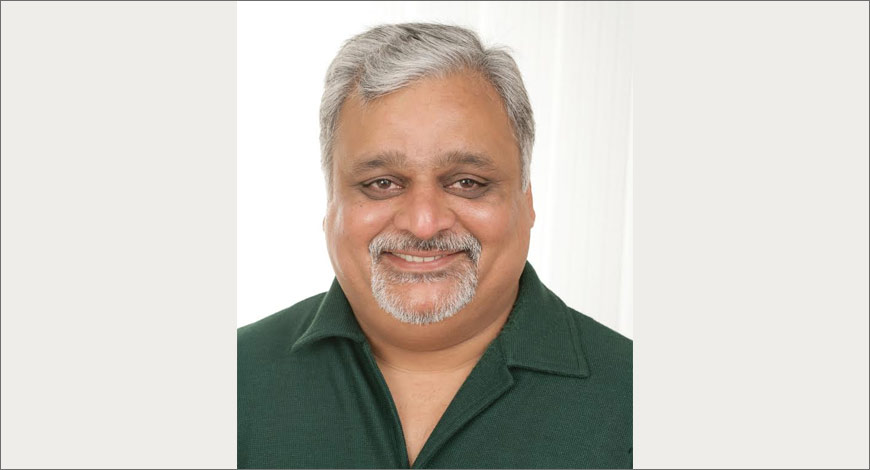 MV Shreyams Kumar, JMD – Mathrubhumi Group

We are glad to be shortlisted under various categories in the publishers Abby. It is an honour to be appreciated by such a prestigious jury. Our Grihalakshmi Aartha Yaanam (the menstrual journey) campaign entry is a unique activity to communicate our brand's encouraging and successful attempt to break the silence surrounding menstruation and heaving a healthy discussions regarding alternate sustainable solution for handling sanitary waste which has a winning potential. I look forward to a great innings at Goafest this year.
NOMINATED FOR: PUBLISHER ABBY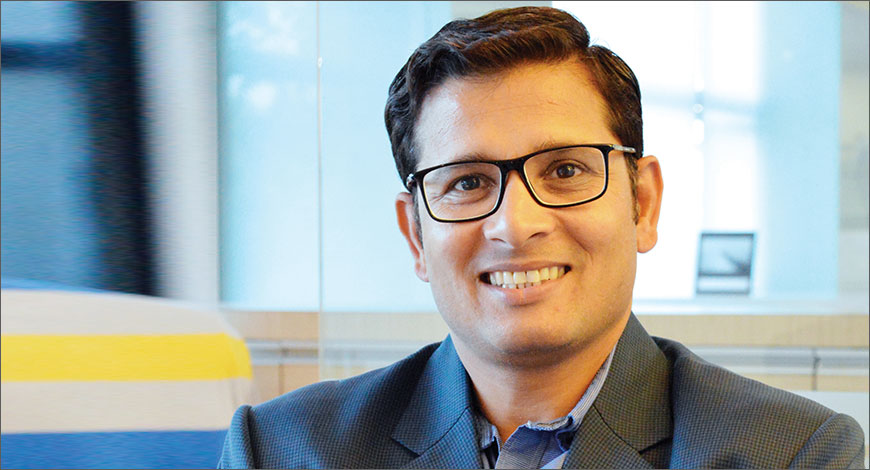 Vinay Maheshwari, Senior Vice President, Brand Communication and Sales and Marketing Division, D. B. Corp. Ltd.

It is a moment of pride and honour for us that all seven of our initiatives entered for the awards, have made it to the shortlists for Publisher Abbys. When the industry recognises good work, it is not only a huge motivator in itself but also a testimony of our standing. Our initiatives like Yougle, Jeeto 15 Crore, Live Positive, GST Knowledge Source and Independent Newspaper campaign in Maharashtra only strengthen our belief that our philosophy of putting the reader's needs at the centre works well for us. Great campaigns are usually backed by creative content and good market research ultimately resulting in enhanced brand equity. We believe our campaigns have done just that!
NOMINATED FOR: PUBLISHER ABBY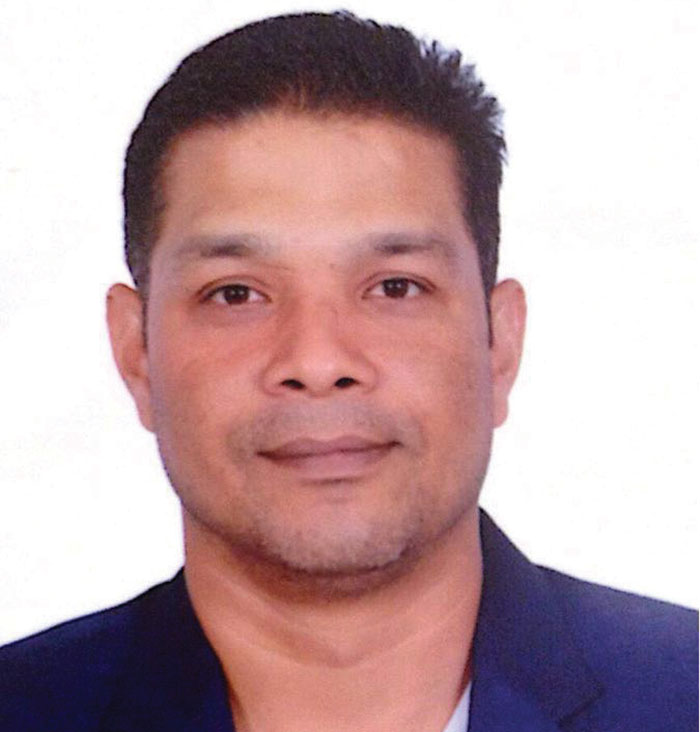 Krishna Menon, Group CMO, Sakal Media Group

Being nominated in the Abbys (in the publisher's category) is a great accomplishment for Sakal Media Group. We had an entire bouquet of events to showcase, such as- Sakal Premiere Awards- Celebrating and felicitating Marathi Film industry, Sakal Schoolympics-The only sports competition across Maharashtra, Sakal Tanishka- Internet Google Sathi Program- Activating Internet Sathis (Women ambassadors) to train women in villages (small attempt to give it back to society), Sarkarnama-A digital platform focusing on various aspects of politics, Sakal Beauty of Maharashtra-Celebrating Womanhood, Sakal Khara Punekar- content led activation bringing families together through contest, etc. We look forward to win some awards and are excited about it. The entries look promising this year and this certainly raises the bar for next year.
NOMINATED FOR: PUBLISHER ABBY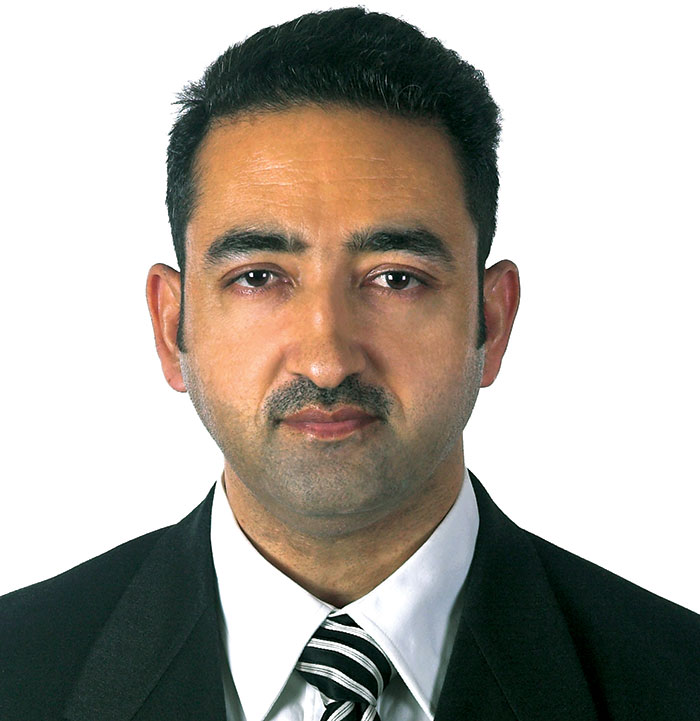 Basant Rathore, Sr VP – Strategy, Brand & Business Development, Jagran Prakashan Ltd

Apart from nominations in 4 categories in the Publisher's Abby, our campaigns have also been shortlisted in 5 other categories in Creative and Branded Content & Entertainment. It feels good to have your work endorsed by the best in class jury that Abbys puts together. Our team has put in a huge amount of effort to bring these campaigns alive and create a tangible difference for society and our brand. And an award win would be the best acknowledgement of this effort.
NOMINATED FOR: PUBLISHER ABBY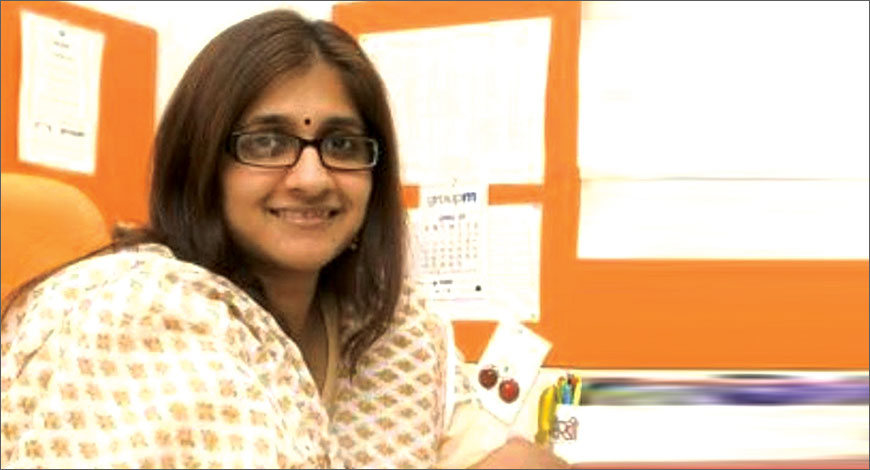 Priti Murthy, CEO OMD India

We had entries shortlist for Appy Fizz and Hasbro. OMD's strategic focus of 'consumer first' is well represented in our shortlist work. The idea emerged from consumers and their eagerness to be engaged upon. Our work is about consumer interaction and integrations and we are excited to focus on delivering results emerging out of 'Consumer First'.
NOMINATED FOR: MEDIA ABBY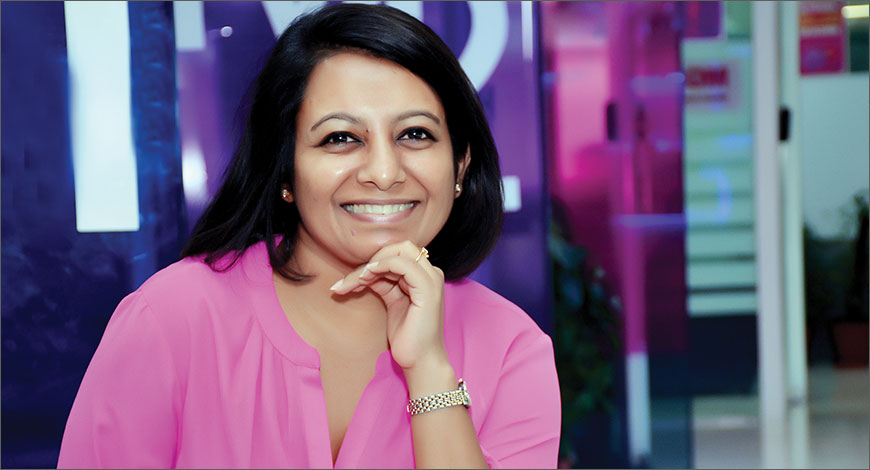 Niti Kumar, Managing Partner, MediaCom:

I believe that the Vicks Touch of Care campaign is a true reflection of the changing social fabric of modern India. Vicks has sensed the openness and inclusiveness that's inherent to today's youth culture and built a beautiful story around it. Gauri Sawant, a transgender adoptive mother, redefines the traditional concepts of 'care' and 'motherhood' - and by associating with her the brand achieves a wonderful balance of keeping its core values strong while also being a modern and progressive brand. Choosing a digital-led media approach was also a smart strategy to build youth connect and drive shareability for the campaign. This one just goes to show that 100 year-old brands can also be cool in the age of tech start ups!
NOMINATED FOR: MEDIA ABBY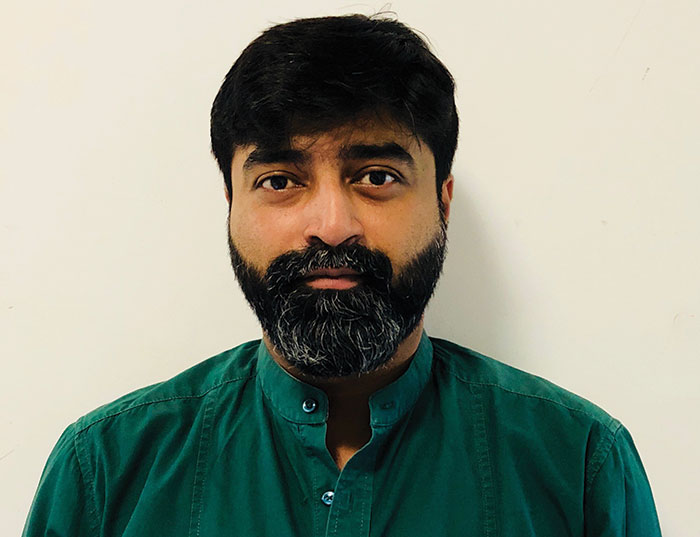 Abhik Bannerjee, General Manager, Madison Media

In 2017, Asian Paints launched a revolutionary paint that could control indoor pollution, Royal Atmos. Our challenge was not just to create brand awareness but also showcase the existence of indoor pollution that most of us are not aware of. To generate awareness, we partnered with leading TV and Radio channels where the lead protagonists/RJ wore the mask in their daily lives to create curiosity. Then we umasked the campaign with 'The week we unmasked India'. On PR and Digital, leading celebrities and native platforms propagated the importance of breathing free with Royale Atmos.
NOMINATED FOR: MEDIA ABBY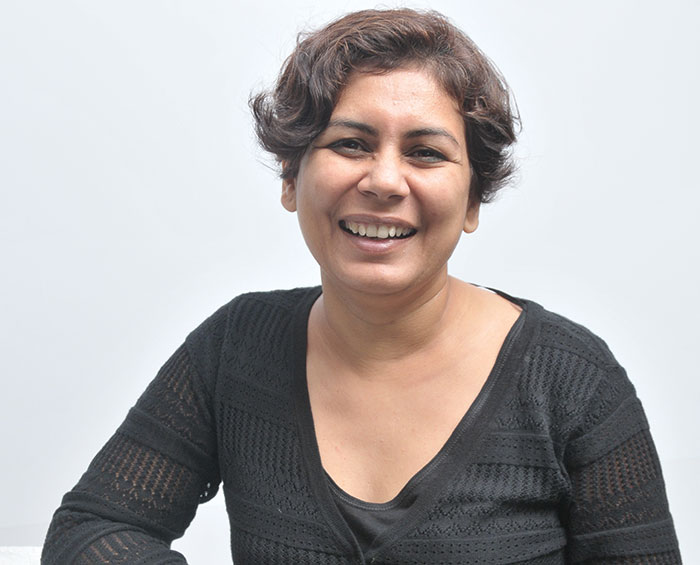 Jyoti Bansal, Managing Director, PHD India

When an Auto brand is not part of the Auto Expo in India, it needs some really out-of-the-box thinking to trend and create conversation during those days. That's what we did with #VWLegendaryTestDrive – upstaging the brands inside, with a 30-car VW convoy outside. Bold, creative, something that was not done before, making the right connect with the consumers – we had just the right ingredients for a great consumer activity.
NOMINATED FOR: MEDIA ABBY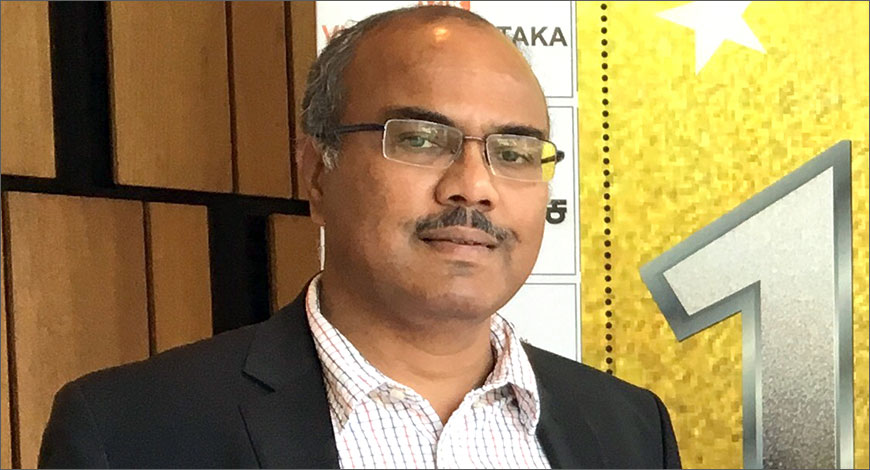 Ranjeet Kate, CEO, Vijay Karnataka

Vijay Karnataka created a platform where young Kannadigas could share their ideas on India and write to Prime Minister Narendra Modi under 'Modige Makkala Patra' (Children's letter to Modiji) on Children's Day in November 2017. The underlying idea was to encourage print readership amongst youngsters in Karnataka state, where readership is a challenge. It also gave a chance to the PM to understand that youngsters understand all important issues in the country, from Demonetisation to GST and seek a new perspective to the education system in the country. This campaign from VK bridged the gap between young minds in Karnataka and the Prime Minister of the country and thus deserves an Abby award.
NOMINATED FOR: PUBLISHER ABBY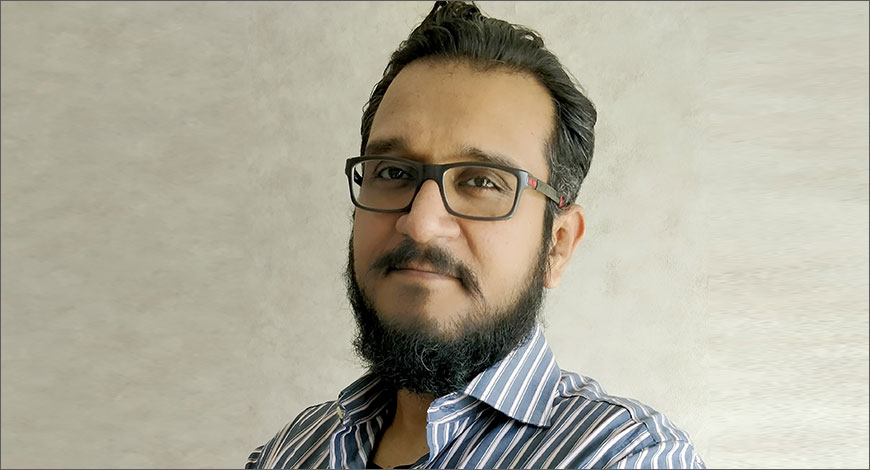 Rohan Chincholi, Head of Digital Media & Business Head, Digital (West/South)

Why should we win for our campaign for Tata Ace - Keep Loading in the Use of Media - Best use of Digital Media - Best use of Digital Display Advertising category. Increase in traditional media spends and ad clutter have resulted in lot of spillover and media wastage. Today digital media is emerging as a primary force in influencing purchase decision offering both focused targeting and measurability of success. This project successfully highlight the core promise of 'Keep Loading' with 15% higher load carrying capacity using something as simple as a mnemonic. For a market driven by functional communication, Innovation was essential. We delivered media innovation based on insights from the customer's media consumption.
Also, with increasing number of Commercial vehicle customers also engaging in the online space consuming digital content, it was important for us to address every aspect of this digital spectrum to the fullest. Our planning architecture utilized each of these aspects of OSEP (Owned, Shared, Earned & Paid) media to address two distinct things –
a. Own a Mnemonic on digital that can be resonate with Tata Motors
b. Strengthen the core promise of the 'Keep Loading' of 15% extra load capacity
NOMINATED FOR: MEDIA ABBY
exchange4media Group Service
The dynamic tennis player talks about being a part of India's evolving sports marketing industry and how she fought gender woes to her way to the top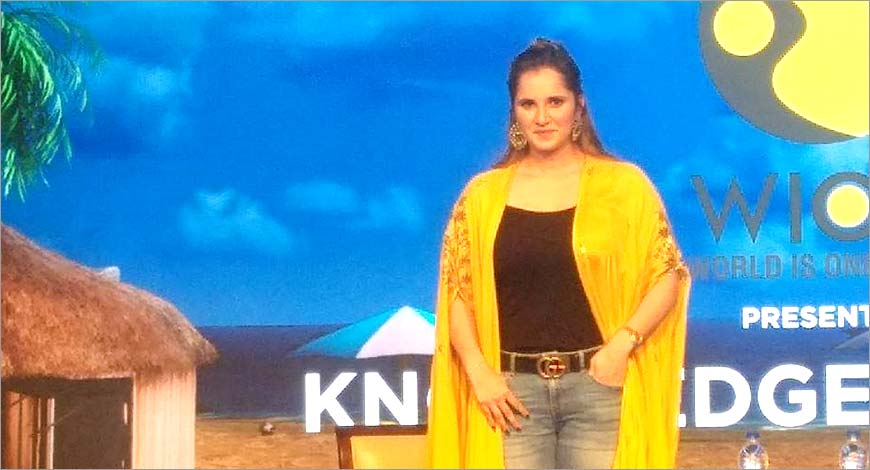 The dynamic glamorous career of Indian tennis player Sania Mirza has witnessed the shaping of sports marketing with the emergence of social media. The athlete has been very much a part of it. She even believes that this industry has become far more professional which is a good news for athletes as it will only help them further. At the 13th edition of Goafest 2018 Mirza mentioned, "I had the fortune/misfortune to grow up with sports marketing. Social media has become really big in the last few years. So I have seen that change and been a part of it. And, I am sure it has helped other athletes as well."

Mirza, post her talk at a press meet, explained how the attitude of sports market industry has evolved over the years. She said, "The way I was asked to pose with the tennis racquet has changed. Earlier I was asked to swing the racquet in the air with the feeling that I have won Wimbledon. That's not going to happen. But now that has evolved as they expect more realistic things. They understand the achievements a lot more today and try not to replay them."

When asked about an ad which she enjoyed shooting Mirza recalled the Sprite campaign. She added, "I really enjoyed it because it's one of my first brands where I wasn't really acting. The campaign was all about your mind. I was 18 back then and it goes with my attitude."

The ace tennis player on the third day of Goafest 2018 spoke about how she battled gender bias right from the onset of her career both in the society and industry and the social challenges of women athletes. But in the midst of that the country saw the emergence of talented female sportsmen like ace badminton players Saina Nehwal and P V Sindhu and boxer Mary Kom in a rapid pace, Mirza mentioned.

Mirza mentioned that this struggle is common worldwide. She talked about how Serena Williams is considered the world's best female tennis player whereas Roger Federer is looked upon as the greatest tennis player in the world. "The misconception is that it only happens in this part of the world. This is a constant struggle for women."

She highlighted the fact that sports leads to overall development of personality and teaches one life skills. In addition to helping one become a team player, it helps an individual deal with wins and losses.
She also mentioned that we as a nation should move from being a cricketing nation to a sporting nation.
exchange4media Group Service
McCann India - Chairman Asia Pacific, CEO and Chief Creative Officer, spoke about the changing dynamics of advertising in the wake of disruptive technology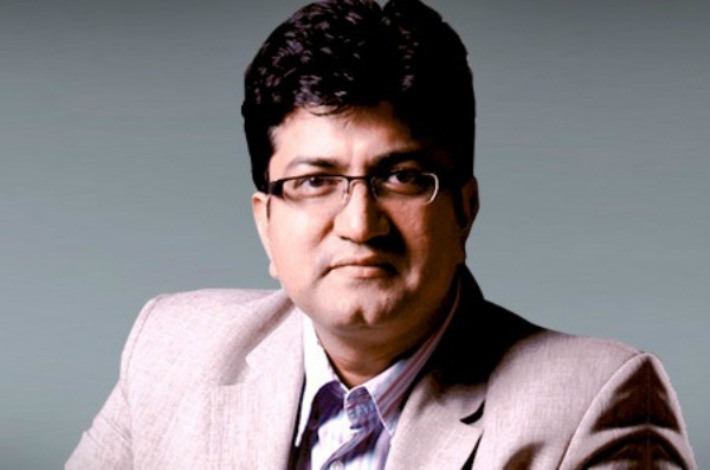 Prasoon Joshi, Chairman Asia Pacific, CEO and Chief Creative officer, McCann India, received a special citation by the ABBYs at Goafest 2018 for his immense contribution to advertising.

In an interview with exchange4media, Joshi spoke about the changing dynamics of advertising in the wake of disruptive technology and how advertisers are coming to terms with this shift. Excerpts:

You have been part of the Master Jury this year. Can you tell us about the key areas that the jury wanted to improve?

One important feedback was about that when you do integrated campaigns, there are many stakeholders in it. These used to be times when only one agency used to do all the work. Today you have got one event company doing that work, one content creator who is also contributing. So when you overall look at the integrated campaign for a brand, to be fair we have to at least mention every contributor who would have contributed. It's like one painting which is in bits and pieces contributed by many people. So that painting is incomplete if you take two peoples contribution out of that.

Your work continues to inspire and guide new talent and the ABBYs this year once again recognised this contribution. How special is this peer group honour from the numerous awards and accolades that you have so far?

This industry is home to me. Advertising is where I have been brought up. I came in this industry where I had no clue of what I would do with the wiring I had in my head. This is the place where I learnt the art of storytelling and I nurtured my interest in music I think it's a great industry in terms of collaboration and when your peer group honours you that is a different feeling completely. It has an immense amount of warmth and I cherish this honour.

How is technology shaping contemporary advertising?

In today's world there is fear that technology is so rapidly changing that creativity and amusement can be confused. After some time you might run out of amusement but craft can make the difference. Craft has the power to say the same thing again and yet sound fresh and new. Creativity is not science, its art. AI and data is science. So science will go hand in hand with art but let's not confuse the two.

How would you describe the interplay between Artificial Intelligence and Human Creativity in advertising? Can the two co-exist and how?

How Artificial Intelligence (AI) in advertising will work is that you would feed a lot of scripts and what has been done before, and AI would do permutations and combinations and create fresh things out of it. But for the writer and the creative people you don't do permutations and combinations of work done before. With AI I feel it would be difficult to touch upon an emotion which has never been touched before. Most importantly, when you are developing AI, you are feeding in 'already-been-expressed' emotion. AI's inability to experience raw emotion, which humans have, will form the crux of the AI vs human creativity debate in time.
On the concluding day of the fest, the art director spoke on the importance of insight and adopting a human approach to advertising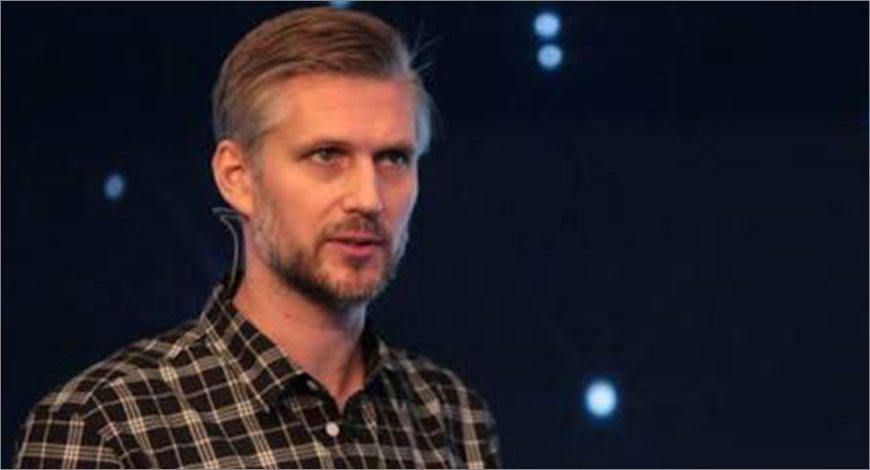 Legendary art director Samuel Akesson of ForsBodenfors took to the stage during the WIONews Knowledge Seminar on the concluding day of Goafest2018.

Akesson shared personal examples related to agency life at ForsBodenfors and talked about the importance of insight and having a human approach to advertising. Sharing his experience, he said, "In a typical company or agency, people work alone and also face failures alone. At ForsBodenfors, we do face problems, but there's a sense of community and family."
The art director also gave the audience a sneak peek into the brilliant body of work done by his agency. Citing his own experiences, Akesson showcased the agency's campaign for Volvo Trucks and shared that the team had put in plenty of time for research and strategic work for it. The man, who is the mind behind some of the most stellar works, advised that doing insightful research was very important.

Making a thought-provoking point on advertising, he said, "It all comes back to being human. And advertising isn't very good at that, which is why some works are called bad".

Being someone who believes in a no-hierarchy workplace, Akesson shed light on what makes an agency with no hierarchy work?


"Responsibility: Project teams are responsible for their work, from brief to budget 2. Trust: Open your work to multiple perspectives 3. Courage: Expressed through your work, making your clients courageous," he said decoding the key points.

Akesson pointed out that working at a no-hierarchy workplace makes the team members more responsible towards their work and this helps them enjoy it.


Shedding light on the importance of adopting a human approach, he said, "The idea comes down to having a human approach to everything we do. The human approach is surprisingly tricky in advertising, a world that is led by so many corporate decisions and technical advances."

Correspondent, exchange4media, Mumbai Misbaah reports on advertising industry. Based in Mumbai, she interviews industry leaders in the creative, advertising and marketing space, reports news updates in the ad space. She drives the 'Chillout' section, and regularly reviews ad campaigns. In the past she has reported on mainline news, travel and lifestyle.
Dentsu Webchutney is Digital and Mobile Specialist of the Year; Medulla WYP Network is Branded Content and Entertainment Specialist of the Year, The Social Street is Creative Agency of the Year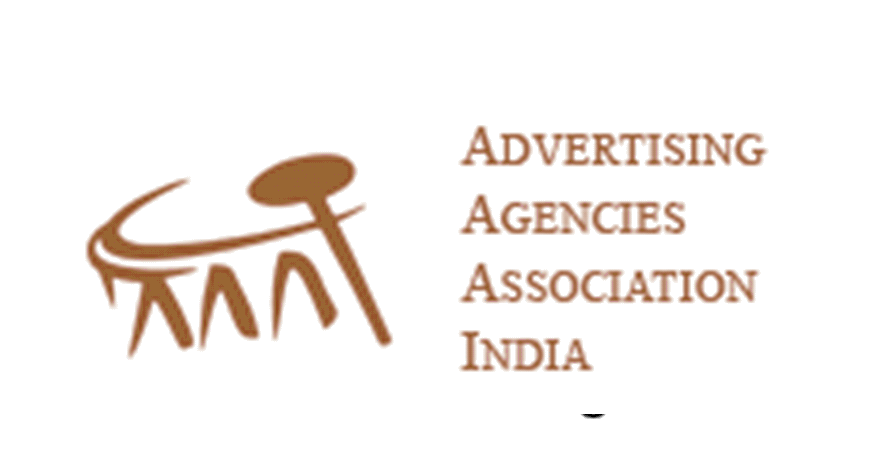 Early Man Film Pvt Ltd won the the only Grand Prix at The Abbys 2018 in the Audio Visual Long Form Category on Saturday night. Its work for the Reforest India entitled The Story of Kaveri won the coveted award.

The Social Street bagged the title of Creative Agency of the Year. The agency picked up three gold metals, seven silver, and seven bronze metals on the final awards night. TSS won a gold in the Promotion/Activation category and two in the Out of Home and Ambient Media Categories.

Overall 43 gold, 83 silver and 118 were awarded this year in Creative Abbys. The Social Street won a total of eight gold metals while Early Man Film won five gold.

Among the categories awarded on Saturday night, Medulla WYP Network won three gold in the Audio Visual Long Form, Integrated, and Promotion/Activation Categories for Last Laugh (Indian Association of Palliative Care). Dentsu Webchutney and Famous Innovations won a gold each in the Promotion/Activation category.

The title of Digital and Mobile Specialist of the year went to Dentsu Webchutney that won one gold, four silver and three bronze metals. The Pocketful 'O' Stories for ITC Engage by Dentsu Webchutney won the gold.

In the same category Hungama Digital Services (The Red Ramp Project - H&R Johnson), The Soical Street (Untag-Rustik Travel), Cheil India (The Good Vibes Project), and Kinetic Advertising India Pvt Ltd (Google Maps Look Before you Leave) won a gold metal each.

Medulla WYP Network won two gold and two bronze metals and picked up the Branded Content and Entertainment Specialist of the Year title. It won both the gold metals for the campaign titled Last Laugh for the Indian Association of Palliative Care. FCB India won a gold in this category for Times of India's No Conditions Apply (Sindoor Khela) campaign.

Four Special Abbys were awarded in the Gender Sensitive Category. Star India (Gurdeep Singh and Daughters) and Cellar Door Productions (PeeBuddy) won gold while The Social Street (Murcyleen Peerzada Label) and FCB India Group (No Conditions Apply - Sindoor Khela) won silver.

The Social Street won the Gold and Bronze National Geographic Green Awards for the Snake Guard campaign for Prasadam Industries and Untag (Rustik Travel). Early Man Film won silver in the same category for The Story of Kaveri.

No specialist title was awarded in the Radio category. No gold metals were awarded in the Digital Craft, Still Print Ad, and Still Other (POS/Digital Banner etc), and Audio Visual Short Form categories.

A total of 1206 entries were judged by 57 jury members including 12 Master Jury and 4 Jury Chair. When the award night came to an end, 19 gold, 40 silver and 69 bronze metals were won across 12 categories.
exchange4media Group Service
Today's Abby Awards comprise Digital & Mobile, Digital Craft, National Geographic Green Awards, Special Abby, Promotion/Activation, Radio Craft, Radio, Branded Content & Entertainment, Out of Home & Ambient Media, Still Content, Audio Visual Content and Integrated categories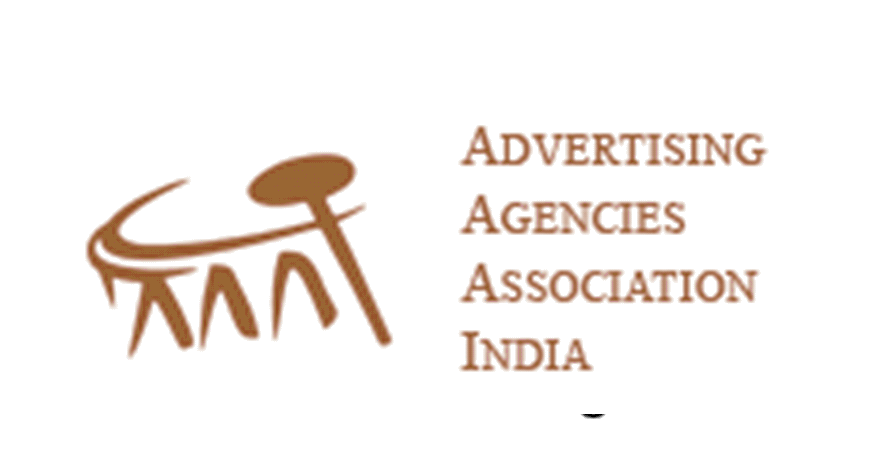 As delegates prepare for an action-packed Day 3 at Goafest 2018, we talk to some of the contenders for today's Abby Awards – Digital & Mobile, Digital Craft, National Geographic Green Awards, Special Abby, Promotion/Activation, Radio Craft, Radio, Branded Content & Entertainment, Out of Home & Ambient Media, Still Content, Audio Visual Content and Integrated Abbys:

Chetan Asher, CEO, Tonic Worldwide

Turn On The Woofer campaign is a perfect example that innovations need not be high on tech. Innovation is a simple solution to a complex problem. The campaign shows good intent, music, insights and technology can come together to create magic. The power of digital was used to make this music accessible to anyone and everyone who cares about dogs and this cause.

Nominated for: Digital

Kartik Kalla, EVP & National Head- Programming, Marketing & AudaCITY
The Creative Abbys offers an excellent platform to recognise talent and outstanding campaigns developed by the advertising, media and marketing fraternity. We are very proud to have been shortlisted in the Long Audio Visual category. This is a huge encouragement for us, as we believe in providing innovative and clutter-breaking content. The 'Rag Rag 2.0' campaign is a perfect depiction of how Radio City has always been true to the culture of every city that we are present in. We also thank our creative partners, 'Scarecrow Communications', for crafting this positioning and bringing alive the sound nuances of the film.

Nominated for: Radio

Akashneel Dasgupta, Sr. VP & ECD, ADK Fortune
ADK Fortune has earned 25 nominations across categories. Three of our very successful mainline campaigns for 2017-18, Ghadi (#SaareMaelDhoDaalo), Prega News (#YourSecondHome) and Manforce (#ShutThePhoneUp) have been nominated across multiple categories and we hope these pieces of work will get recognized. Also, we have around 10 nominations in Radio and we are quite hopeful on a few wins there. Ghadi and Prega News have already been awarded at multiple award forums, both in India and internationally. We expect them to continue their winning run.

Nominated for: Integrated

Vignesh, Copywriter, FCB India

We have a lot of work shortlisted across categories. A lot of that genuinely good work is about bringing change. We have an ad that is actually saving paper and water, we have a campaign that is aiming to educate girls (Nanhi Kali – If only she had gone to school), an ad that inspires people to take action to reduce cholesterol. There's also an innovative print ad which is the world's longest magazine ad. It stems from the product. We have really interesting campaigns and looking forward to win.

Nominated for: Press

Sommnath Sengupta, Head Tech Innovations, The Max
We have done a first-of-its-kind tech innovation with mind-mapping. It's a mix of data and also art for the deaf and mute titled 'The art of sound' for KARIX. We also did the colour shade card carousel at an airport conveyer belt for Nerolac while creating an interactive story-telling for Forever Mark recalibrating the history of diamonds where a normal Print illustration would convert into animated content with projection mapping. We have nominations in Design, Ambient, Technology and Digital and are hoping for a good performance.

Nominated for: Digital, Ambient

Neeraj Saraswat, National Sales and Marketing Head, Fever FM

The Pizza Hut GPS innovation is a unique one created with the brand team at Yum Foods along with the Fever FM creative team. The aim was to have a clutter-breaking Radio creative that would draw consumers' immediate attention and trigger possible response. The campaign also gained good traction for the brand because it directly highlighted their take-away outlets. Other interesting campaigns are 'Bachpan Ki Dhun Dobara Sun' and 'Fever Voice of Change'.

Nominated for: Radio
exchange4media Group Service
Malhotra spoke about his journey into the Bollywood industry and his favourite advertisements, endorsements and more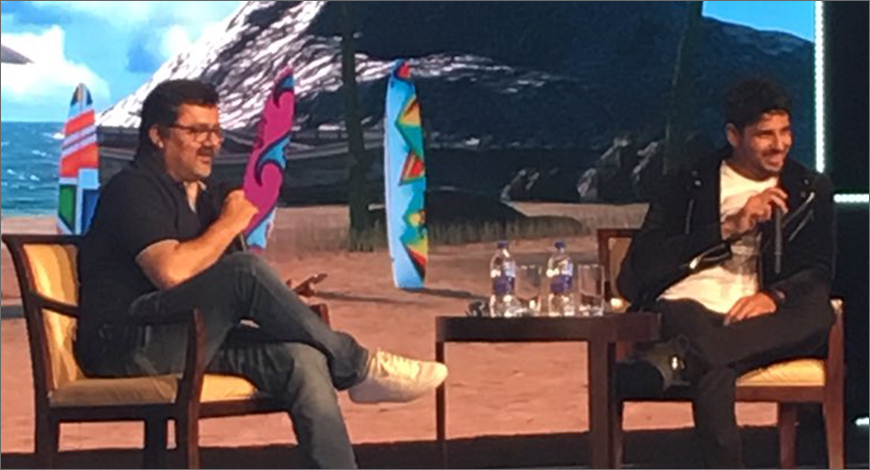 Bollywood actor, Siddharth Malhotra kept audiences glued at the second day of Goafest as he shared a compelling story on his journey from being an assistant director to the Bollywood sensation he is today. In addition to that he also spoke about his favourite advertisements, zeroing on which brands to endorse and more.

Malhotra essayed the importance of content that audiences can connect with and reminisced his favourite ads which comprised of Amul and Bajaj. He was all praises for impactful advertisements and said, "I find it so challenging to say something in 30 seconds."

When quizzed on how he chooses brands to endorse, he said, "I think it's the other way round as brands come and choose a particular personality. If I already know a brand, it helps at times. Such that, if I own a bike and aspire to do an ad on it. I have also gone that route where I tell my team that I love bikes and wish I could do an ad for it," shared the young actor who opened up on his recent campaign for the brand Pepe Jeans and becoming the first Indian face for the brand.

Speaking about why Siddharth Malhotra as a brand is the right choice for the products he endorses, he attributed it to his upbringing. "I grew up in a middle class family, we were rich in culture, not in cash. I've not had pocket money to take my friends out. I think that makes me relatable," shared Malhotra and acknowledged that advertising as an agent of social change tends to work out if done in an interesting and not preachy way.
exchange4media Group Service
Rhodes talked about working with some of the most renowned names in the game and how these experiences helped him grow as a cricketer and a person.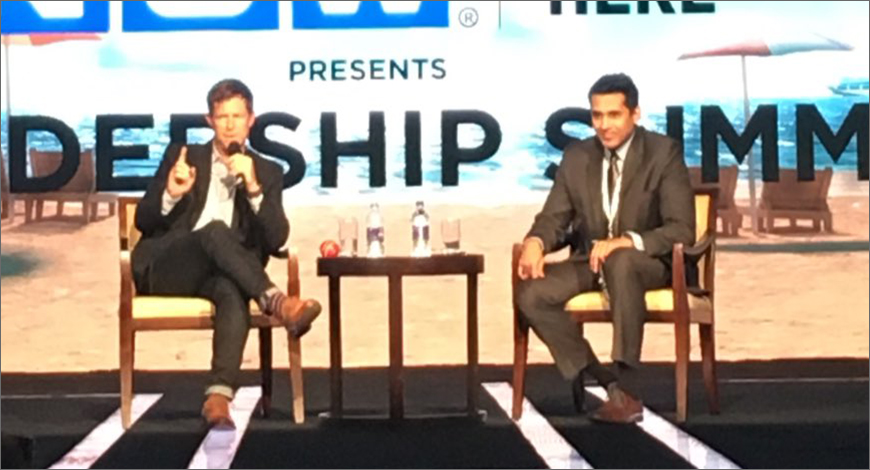 The second day of Goafest 2018 witnessed cricket legend Jonty Rhodes kicking off an insightful and fun leadership summit. In a conversation with Anand Narasimhan, Senior Editor, Times Now, Rhodes talked about working with some of the most renowned names in the game and how these experiences helped him grow as a cricketer and a person.

Speaking about giving his best and motivating the team to do so, Rhodes said, "I've played four World Cups for #SouthAfrica, but I never felt like there was a game where we didn't give our best."

During the course of the session, Rhodes highlighted several instances of team spirit and explained how they were important.
About his love for fielding, the cricketer said, "I loved fielding. I always had a huge smile on my face, and the dirtiest clothing from diving. I was really glad when we wore green as a team, because my laundry bill was through the roof!"

Rhodes contended that different people have different styles of leadership that one can see in their persona.
The cricketer concluded his session talking about the connection between sports and politics.

"You can't separate sports from politics. But we need to be able to look at the bigger picture, instead of focusing on only what's relevant to us," said the man who gave us the concept of 'perfect practice'.
exchange4media Group Service
Star, ZEEL first and second runners up for Broadcaster, Design Specialist of the Year was Open Strategy & Design, Direct Specialist of the Year was pi Communications, PR Specialist of the Year was Value 360 Communications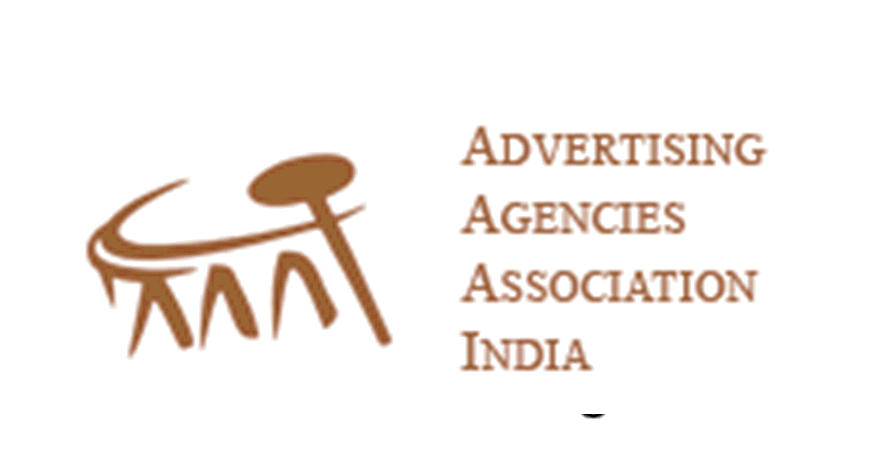 The winners for six categories of Creative ABBYs were announced at the ongoing Goafest 2018. The categories were: Broadcaster, Design Specialist, Direct Specialist, PR, Still Craft and Video Craft. Fifty three jury members judged 867 entries in the six categories. A total of 27 gold, 47 silver, and 52 bronze metals were awarded.
Coming to the top 3 winners, Sony Pictures Network emerged the winner as Broadcaster of the Year with 6 metals: 4 Silver, 2 Bronze. Star India bagged 5 metals: 1 Silver and 4 Bronze. Zee Entertainment Enterprise Ltd's Zee Cinema and Zee Telugu struck Gold and also 1 Silver.
Design Specialist of the Year was Open Strategy & Design that won 6 metals: 1 Gold, 3 Silver and 2 Bronze. Out of the Box won 3 metals: 1 Gold and 2 Silvers. The Social Street won 3 metals: 1 Gold, 1 Silver, 1 Bronze.
Direct Specialist of the Year was pi Communications that won a total of 4 metals: 1 Gold, 2 Silver, 3 Bronze. Dentsu WebChutney bagged 3 metals: 1 Silver, 2 Bronze while Madison BMB won 2 metals: 1 Gold and also a Silver.
PR Specialist of the Year was Value 360 Communications that won 8 metals: 2 Gold, 4 Silver, 3 Bronze. Ad Factors PR won 5 metals: 2 Gold and 3 Silver. Godrej Group won 3 metals: 2 Gold and a Bronze.
Still Craft Specialist of the Year was The Social Street with 4 metals: 2 Gold, and 2 Silver. AutumnWinter Communications & Design won 2 Bronze metals. Amol Jadhav Photography won a Silver.
Early Man Film was Video Craft Specialist of the Year with an impressive 16-metal win: 5 Gold, 4 Silver and 7 Bronze. Oink Films won 3 metals: 1 Silver and 2 Bronze. Red Ice Productions won a silver at third spot in this category.
Winners Speak:

Danish Khan, EVP and Business Head, Sony Entertainment Television
Broadcaster of the Year
We are delighted! Sony Entertainment Television has always challenged the status quo and initiated cutting edge innovation in content and communication. It feels great to be acknowledged by our peers and industry veterans for our efforts. It is a great motivation for all of us at SET to keeping pushing the envelope.
Kunal Kishore Sinha, Founder & Director, Value 360 Communications
PR Specialist of the Year

To be felicitated as the 'Agency of the Year' on such a celebrated platform is truly one of the highest honours I could receive on behalf of Value 360. What makes this accolade all the more cherished is the fact that we were competing with some of the most distinguished agencies in the country, each with a stellar body of work.
Mandeep Malhotra, Co-founder, The Social Street
Still Craft Specialist of the Year

We are extremely proud of the #AskWhy campaign. When you question something, you can change something. So we encouraged young women to ask why. And that is what Bhakti Sharma brings alive in her film where she says, 'Why can't I be the world's top swimming champion, and study, why do I need to pick one? I am really happy that the campaign has got a Gold!
Rakhshin Patel, Managing Director. Pi Communications
Direct Specialist of the Year

It's always great to be acknowledged by our peers in the industry. We believe in creating profitable interactions between our clients and their stakeholders. This is clearly a gold standard and therefore doubly profitable. Our longstanding partnership with Aditya Birla Capital, their encouragement and our drive has ensured that this is not the first time we are winning a Gold at the Abbys for our work for them.
Ajit Mohan, CEO, Hotstar
Sarabhai v Sarabhai Take 2 was the reprise of a show that enjoyed immense legacy fandom and love, even after a decade of going off air. We thought it would be exciting to bring fans right into the Sarabhais' living room as they prepared for their comeback. Having it recognized is very exciting - on behalf of the entire team that conceived and produced the campaign at Hotstar, our thanks to Goafest 2018 for the recognition.
Rohit Ohri, Group Chairman & CEO, FCB India
For an agency that is three years old, it feels awesome to have a few visits on to the stage. I have learnt one thing– the only strength of the organization is your people and the trust of your clients. I am elated about the wins, especially with a respectable bunch as the jury. I would love to grow up some day and become one of them!
Praful Akali, Founder & Managing Director, Medulla WYP group
The great thing about 'The Last Laugh' is that it is winning big at mainstream awards and not just in the healthcare categories. Two golds in PR at Goafest is recognition of not just the creativity of the campaign but its impact in the real world - the success in starting a conversation on a topic like death, which is taboo in India.
Tanya Dubash, Executive Director & Chief Brand Officer, Godrej Industries
Heartiest congratulations to the team on winning the Gold at the Abbys for L'Affaire, our innovative brand agnostic platform that facilitates meaningful and experiential engagement amongst brands and influencers, and for the PR launch of Godrej Professional, our new range of professional hair colours. The PR and communications industry is evolving in a very dynamic manner and it is very gratifying to be recognized as one of the business conglomerates leading this evolution.
Ruchir Tiwari, Business Head, Zee Hindi Movies Cluster
We are delighted to be honoured with the Abby Gold. With #ZEEForAll, ZEE has taken a strong content and technology initiative to make content on TV accessible for the visually and hearing impaired. It was wonderful to associate with Aamir Khan to create this extraordinary experience through Dangal. Getting recognized for such a special initiative only motivates us even more to make the impossible possible.
Madan Bahal, Managing Director, Adfactors PR
The award is recognition for a very unusual campaign, for a very unusual cause, and for a very unusual client - the Raipur Municipal Corporation. The whole city was mobilized to celebrate cleanliness in the spirit of Swachh Bharat. However, the first award for this campaign came in the form of PM Narendra Modi acknowledging it and the event in his 'Mann ki Baat' programme about a month ago. That was very inspiring and is now followed by this award. We are very happy.
Full List of Winners: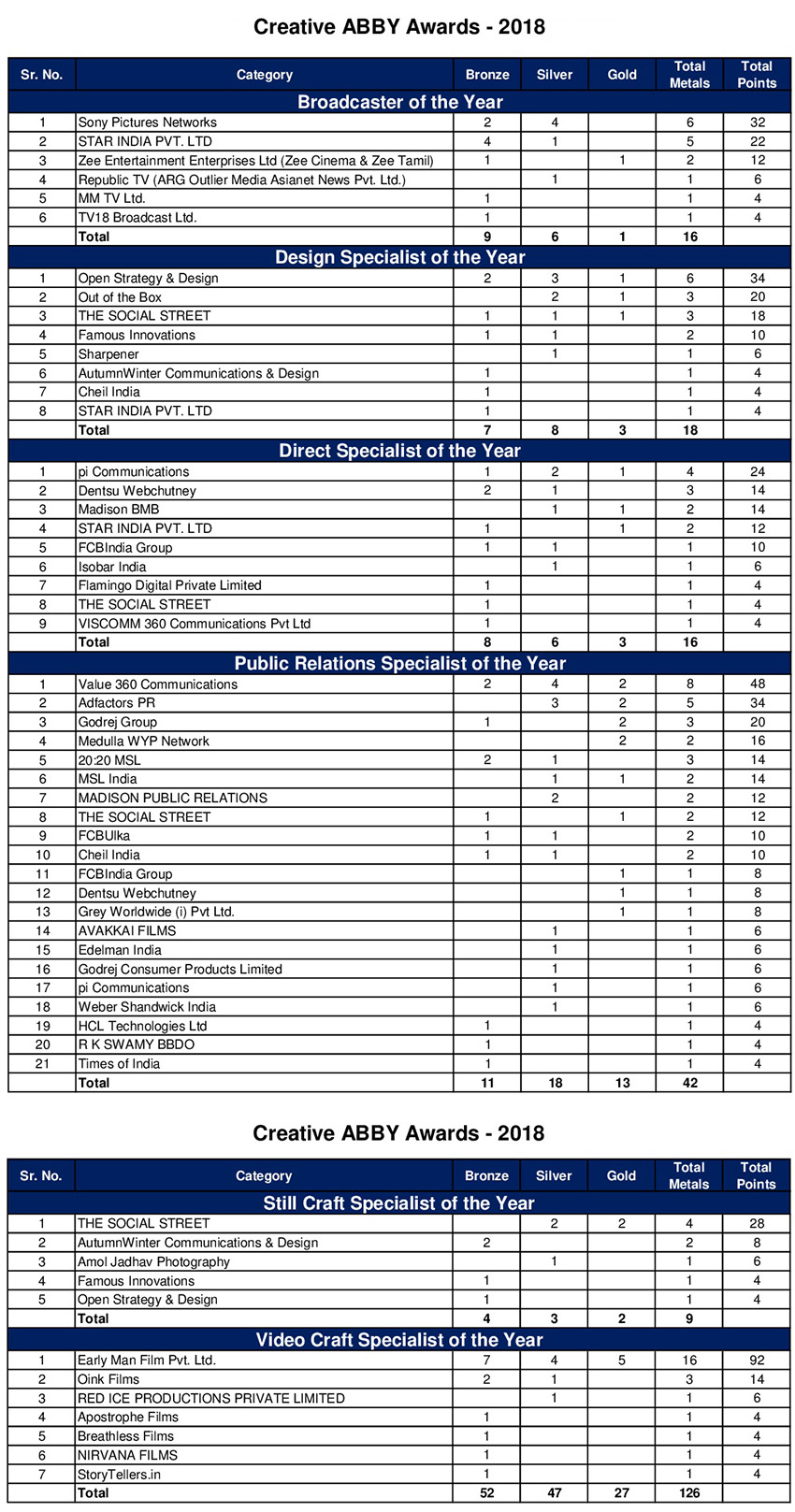 exchange4media Group Service
At the 13th edition of Goafest, Worth threw insights on Internet of Things (IoT) and how brands can use smart packaging to connect with consumers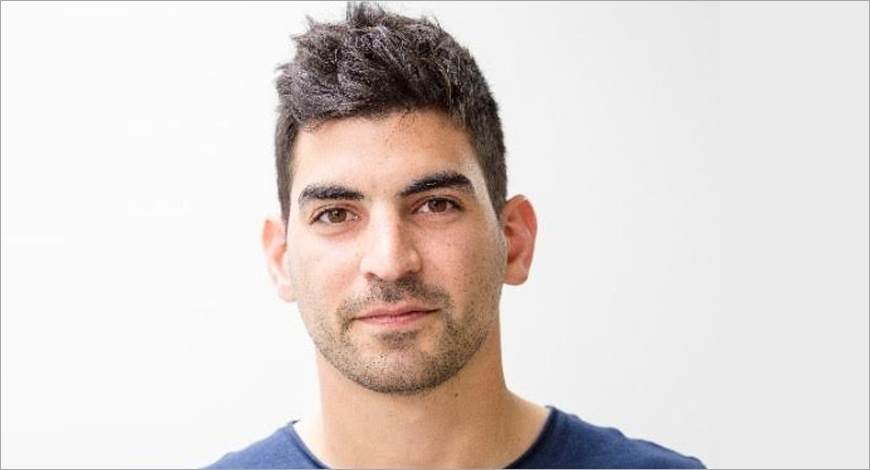 At the 13th edition of Goafest, Cameron Worth, Founder of SharpEnd, threw insights on Internet of Things (IoT). Describing his London-based startup as "the agency of things", Worth said his company is dedicated to helping consumer brands embrace IoT.

"It is a very buzzy topic. It's nothing and everything at the same time. In the age of #IoT, the product is the medium."

The talk also went into how the role of brands is shifting from utility to entertainment, the need for brands to respond to a shift in landscape and platforms and how new platforms need new specialists.

"Product, services and experiment designs are driven by connectivity. Does technology innovation help me sell more products or does it help me generate more loyalty? It's much more. If somebody buys your product, I think it's the end of your relationship. This is where the significance of IoT happens, because it means the marketing relationship with the consumer will begin to take place more and more post-purchase," he said.

At the mention of tech innovation, Worth showed the audience Malibu's 2016 campaign called 'Because Summer', which is part of its smart packaging. For this, SharpEnd worked with The Absolut Company to transform 45,000 bottles of Malibu into connected mobile marketing platforms by incorporating NFC tags onto the bottle's packaging. Citing this example, Worth said brands are already adopting tech innovation at scale.
"Consumers are connected. So should you be," he added.

On smart packaging, Worth said, "Smart packaging is turning products into digital medium touch points. This enables smart buying."

During the session, the SharpEnd Founder took the audience through the third age of the web: Moving from pumping information about your brand to creating conversations around it, to using Internet of Things to build context.

Worth's word of advice for marketers in this age of IoT was: Built curiosity among the audience apart from cracking them up.

"Don't waste time and money on workshops and expensive prototypes. Creative is a mindset, not a job title."
His other suggestions were, "Prototype, test, validate and test again."
exchange4media Group Service
Rathore, spoke about the controversy over the recent 'Fake News' order and its overruling by the Prime Minister at the ongoing Goafest 2018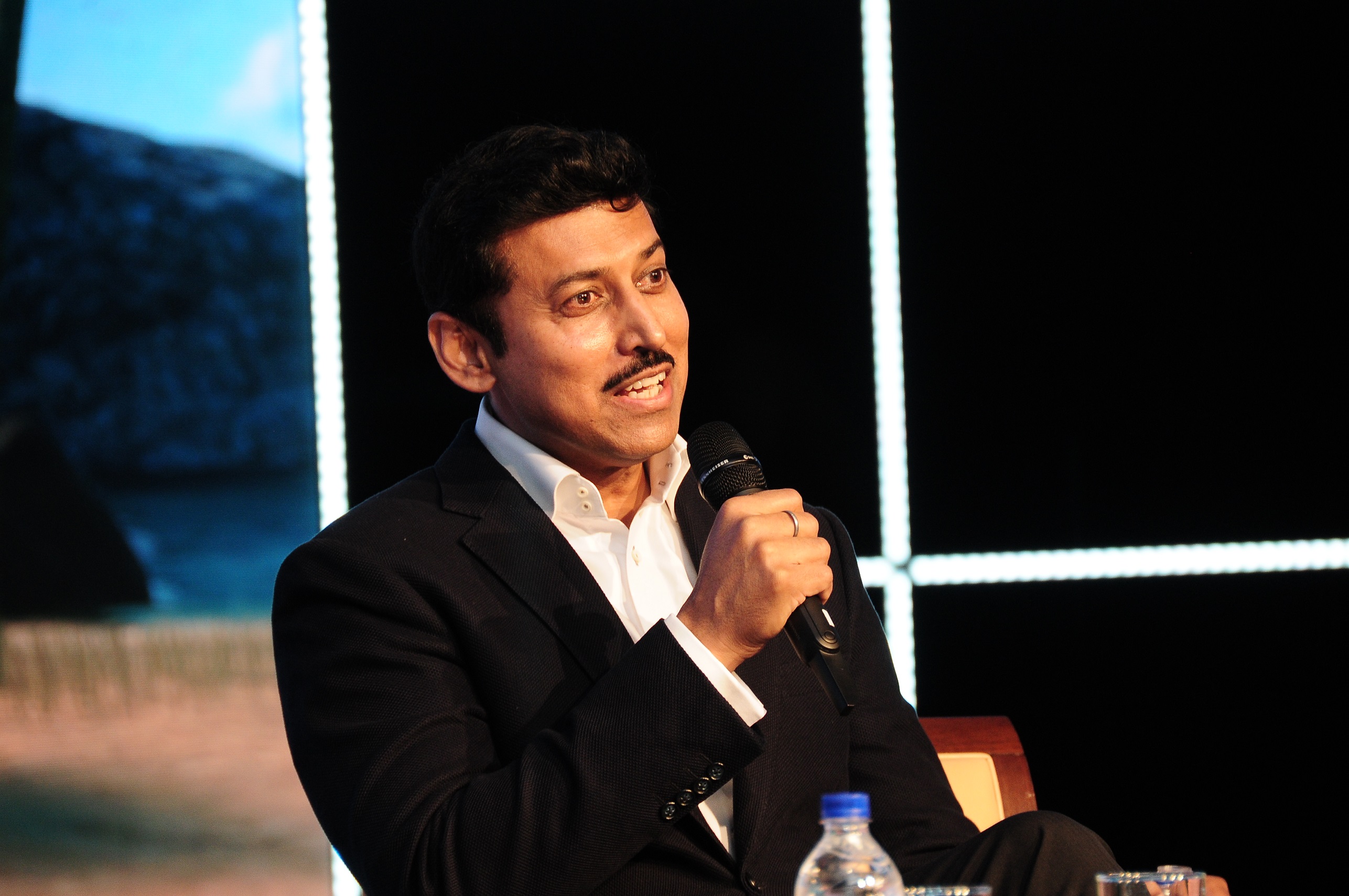 Minister of State for Youth Affairs & Sports and Minister of State for Information & Broadcasting, Rajyavardhan Singh Rathore, spoke about the controversy over the recent 'Fake News' order and its overruling by the Prime Minister at the ongoing Goafest 2018.

When asked about the recent order by the Ministry of Information & Broadcasting to curb the menace of 'Fake News', the minister underlined that "in today's time no news can be stopped."

Explaining the rationale behind the order, Rathore said, "It (the order) shatters another myth that media has created which was that the Prime Minister is the whole and sole in charge and he doesn't let any minister do anything and everything was in his control. The fact is that all ministers are free to make their decisions. In this particular case, when the ministry took a decision the PM overruled it in less than 24 hours and said the best control is self-censorship. I'm certain that the minister in charge and the ministry had a certain vision and she also tweeted that she was willing to interact with the journalists to arrive at a solution."

There have been concerns about the way the government approached the issue of 'Fake News'. Most journalistic bodies have criticized the move and termed it an attempt to control freedom of press.

When asked if the current government was trying to use the debate around Fake News as a tool to control the media, Rathore stated that the credibility of journalism was under the scanner and added, "It's a fact that the journalist cadre is under a whole lot of questions today by the general public. There are also question marks about the credibility of journalism today. There is a challenge now of how journalism can become what journalism was earlier. It's a challenge for us as well."