Doyens of digital: Meet the leaders who rake in the revenue
Here we feature the leaders who have driven growth for digital platforms through transformative sales
With the onset of the pandemic, Digital advertising has been on a mission to overshadow Television AdEx in India, after having surpassed Print, Radio and other mediums. We saw how Google, and Facebook overtook top Indian media firms in ad revenue in FY21. In fact, their last earnings report for FY22 showed how the two players still dominate the Digital advertising space in the country, even as other Digital media companies have begun to slowly chip their way into that share. However, the year 2022 was one that first brought optimism for Digital media with forecasts on how it is expected to grow by 30% as opposed to TV's 14%, and then in the second part spread gloom with talks of a global slowdown, coupled with layoffs and impending recession, which were expected to shake the advertising industry and most directly the tech majors.

Here we profile the key leaders from tech companies who have contributed to the success of these digital platforms, the ones that have driven growth through the transformative sale of advertisements in various forms.

Google India

Estimated Ad Revenue: Rs 24,926.5 cr for FY22
Google supports a total of 19 Indian languages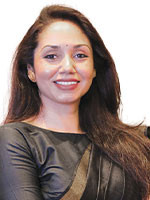 Roma Datta Chobey
Senior Director, Digital First Businesses
Roma Datta Chobey joined Google in 2015 as the Head of Industry, Classifieds, and Gaming. She was later elevated as Group Head for Travel, BFSI, Classifieds, Gaming, Telco, and Payments. Her portfolio expanded when she was appointed as Director, Entertainment and Media. She was previously associated with HDFC bank and IDBI Bank. After spending ten years in the banking sector, Chobey stepped into a strategy role, and thereafter she joined the tech industry.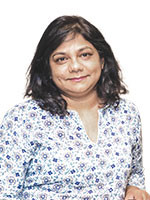 Shalini Puchalapalli
Director, Customer Solutions
Shalini joined Google in 2021, and is Director and Country Head for Google Customer Solutions where she is building the digital ecosystem for India. Prior to her current role, she was the Category Director with Amazon India and CEO for Lehar Foods Business, PepsiCo. There she turned around the business through business model transformation. Shalini is a leader with functional expertise in Sales, Finance, Supply Chain, and Human resources.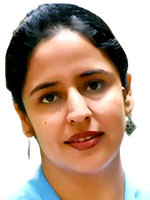 Priya Choudhary
Director, Business Solutions
Priya Choudhary joined Google in 2019 as Head of YouTube and Brand Solutions. She was elevated as Director of Business Solutions in 2021. Prior to joining Google, she worked as a key leader with Mediacom. An MBA in marketing communications from MICA, Choudhary has worked with Ogilvy & Mather, Madison World, and Mindshare in the past. She also had stints with Unilever and Kraft Heinz, prior to joining Mediacom.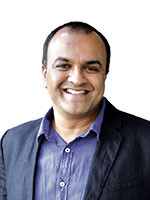 Satya Raghavan
Director, Marketing Partners
Satya Raghavan joined Google in 2014, and was Director of Content Partnership, Youtube. He was elevated as Director of Marketing Partners in 2022. Raghavan is responsible for partnerships with creative and media agencies to drive digital transformation for advertisers. Before joining Google, Raghavan served in senior positions as the Head of Consumer Marketing at MSN India, Vice President of Marketing at Star India, and Vice-President at Helion Ventures.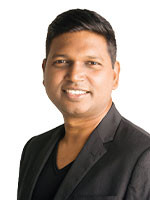 Bhaskar Ramesh
Director, Omnichannel Businesses
Bhaskar Ramesh joined Google in 2012, and was elevated as Head of YouTube and Brand Advertising in 2017. In this current role as Director of Omnichannel Businesses (Technology, Retail, Auto, CPG, Finance and CoE Digitization), he leads Google India's Omni channel businesses, driving the digitization of large traditional sectors making Google gateway of Omni channel commerce in India.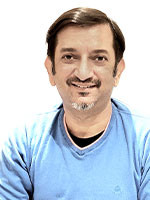 TANVEER S. UBEROI
Director, Agency Partnerships & Sales, Google Customer Solutions
Tanveer S. Uberoi joined Google India in 2015 as Head, Agency Partnerships & Sales, Google Customer Solutions. He was elevated as a Director in 2021, and is currently responsible for the partner ecosystem in India, which includes cross-channel media, and independent digital media agencies. Prior to joining Google India, he was working as Vice President and National Sales Head, Branded Content, for Times Network.


Meta
Estimated Ad Revenue: Rs 16,189 cr for FY22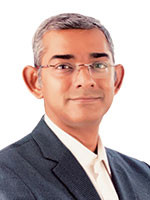 Arun Srinivas
Director & Head of Ads Business
Arun Srinivas joined Meta in 2020, and today he leads the strategy and delivery of its India marketing solutions focused on advertisers and agencies. Prior to this, he was with cab aggregator Ola, where he was the Chief Operating Officer (COO), and Global Chief Marketing Officer (CMO) at Ola Mobility. Srinivas comes with 24 years of experience in senior sales and marketing roles at companies such as Ola, Unilever, and Reebok. He also did a stint at investment firm WestBridge Capital Partners, where he led the consumer vertical. Srinivas started his career with Reebok and then moved to Unilever where he spent more than 15 years across food, beverages, skincare, and personal care categories. He is an alumnus of the Indian Institute of Management, Kolkata.
There are nearly 239.65 million Facebook users in India alone, making it the leading country in terms of Facebook audience size Source: Statista
Recently, Whatsapp collaborated with Jio Mart to enable conversational e-commerce in India
There were 2,533,35,900 Instagram users in India in January 2022, which accounted for 17.7% of its entire population: NapoleanCat

Key Individual:
Archana Vohra
Director, Global Business Group, Mid Market & SMB India


Archana Vohra
Director, Small and Medium Businesses (India)

Archana Vohra leads Meta's mandate of enabling, growing, and scaling entrepreneurs and young digital businesses in India. Passionate about unleashing the potential of small businesses, she is committed to empowering them at scale to drive socio-economic growth. Archana joined Meta in January 2019 from Amazon, where she worked as Director, Seller Enablement. Archana has nearly two-and-a-half decades of experience in creating, building, and monetizing web and mobile products across leadership roles at Meta, Amazon, NDTV Convergence and Times Internet Limited. She is also passionate about diversity initiatives and animal rights, and spends her time outside of Meta dedicated to these.
Disney+Hotstar
Estimated Ad Revenue: Rs 1,684.31 cr for FY22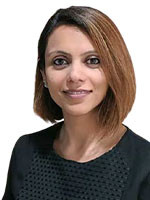 Shalini Poddar
Executive Vice President, Head, Ad Sales
Shalini Poddar joined Disney+Hotstar in 2021, and is responsible for the ad sales revenue and strategy for Disney+ Hotstar. She leads a team of 140+ people across all aspects of the ad business, Business Planning; Sales; Sales Strategy, including pricing and formats; Revenue Management; Operations; Data Partnerships; Programmatic; Brand Lab; Measurement/ROI, and Customer Marketing. In her previous role at Google, she was Head of Business Development, Google Play Apps — India, South East Asia, and Australia. She had an eight-year stint at Google, having joined the company in July 2013 as Industry Manager — Telecom, Gaming, and Payments. Shalini has 17 years of experience across Consulting, Strategy, Business Development, Sales, Partnerships, and Marketing.

Spotify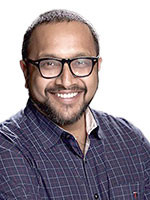 Arjun Ravi Kolady
Head of Sales - India
Arjun Ravi Kolady joined Spotify India in 2019. Prior to this he was associated with Facebook, Google, and Give. At Facebook he was driving the largest vertical in India. He evangelized mobile solutions and drove incremental advertising revenue growth from a select set of partners in the online space across commerce, offline retail, airlines, OTAs, Hotels, and hyperlocal players.


Samsung Ads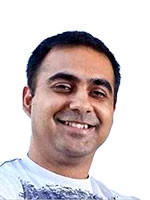 Prabhvir Sahmey
Senior Director, India and Southeast Asia
Sahmey joined Samsung Ads in 2020 as Senior Director. His remit is to set up the Samsung Ads business in India & South East Asia by pioneering the arena of Connected TV. Prior to Samsung, Prabh pioneered Programmatic Advertising at Google, Search Advertising at GroupM, and E-education with Tata Interactive Systems. Over the years, Prabhvir has been identified as a domain expert for all things online, and is a go-getter, calm, and goal-oriented individual.
Amazon Ads

Estimated Advertisement Revenue: Rs 4,171.4 cr for FY22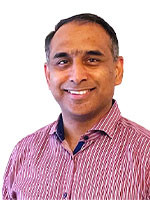 Vijay Iyer
Director, Large Customer Ad Sales, Amazon India
Vijay Iyer joined Amazon Ads as India Head for Agency Business. He became the India Head for overall ad sales in 2019. Vijay Iyer is a Digital Media leader with extensive experience in building businesses. He has spearheaded planning and execution of key initiatives across digital advertising, social media and video with P&L ownership. He was previously associated with Komli Media, RML and AdNear.
Amazon India currently has 1.1 million sellers on its platform. It had 100 million registered users in 2022. Source: Shiprocket
Alexa answered over 4 crore requests during the Amazon Great Indian Festival 2022 to guide customers to product searches, event storefront pages, deals, games, information about products and more on the Amazon Android shopping app
During the festive sale, women entrepreneurs selling through Amazon Saheli sold 6 products every minute


Key individual

Kapil Sharma, Director, SMB Ads Business

Kapil was part of the core team that built and grew Amazon Ads in India. He is a tenured Amazonian leader with stints across multiple businesses. He currently leads the SMB Ads business, including seller ads. He has a rich and diverse experience in Advertising, Banking, Manufacturing, and Consulting. He is an alumni of IIT Madras and IIM Calcutta and was associated with RBS and GE in the past.


Flipkart Ads

Estimated Advertisement Revenue: Rs 2,083.5 cr in FY22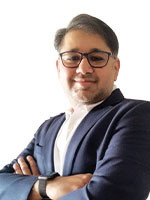 Sankalp Mehrotra
VP, Monetization

With over 15+ years of experience across APAC, he has a consistent record of accomplishing aggressive goals and achieving turnarounds. At Flipkart, he has orchestrated the rise of Flipkart Ads to the top three/four Digital ad platforms in India in a short time. He is responsible for overall revenue, business strategy, business development, marketing, advertiser relations, operations, hiring and representing Flipkart Ads at all external forums. An important part of his role is crafting the vision that will unlock the next wave of exponential growth. Prior to this, he was the Executive Director for South East Asia where he led growth for Affle. In his previous roles, Sankalp was part of leading media agencies (Zenith Optimedia, Cheil and DDB) managing top brands, in India, Malaysia and Singapore.
"Our major goals are to build an ads platform that ensures that both sellers/brands and consumers see the most relevant messaging. Also, from a seller/brand perspective, we want to enable solutions and advertising experiences that fulfil multiple marketing objectives - building awareness, driving consideration, inducing trials and conversions. And close the loop on all investments through full-funnel attribution and insights. Flipkart Ads is already a scaled platform that enables tens of thousands of sellers and brands to increase the velocity of their consideration and purchases. We will continue to invest behind newer opportunities on and off platform, which allow our partners to create disproportionate success for their marketing goals. The adtech market is volatile right now with changes like third-party cookie deprecation, iOS changes that empower customers to decide tracking, among other things. These will reinforce migration to a platform like ours that relies on first-party intent."
Flipkart witnessed the highest-ever number of concurrent users with 1.6 million users per second in its ninth edition of 'Big Billion Days 2022' festive sales
Truecaller Ads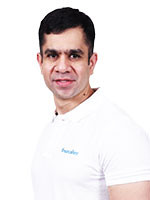 Sagar Manikpure
Senior Vice President- Global Ads Business
Sagar Manikpure joined Truecaller Ads in 2022 as Vice President for Global Ads Business. He is responsible for driving the global ads business for Truecaller through the levers of product, sales, partnerships and cross-functional collaboration. Prior to this, Sagar worked with Airpush, a digital advertising solutions company for around 7 years. Before Airpush, Sagar worked with MyParichay as Vice President - Products and Adiquity / Guruji.com as Head - Business Development for around 6 months and 6 years respectively. Sagar is an engineering graduate.
Key individual
Madhuri Krishnan, Global Ad Sales Director


Paytm Ads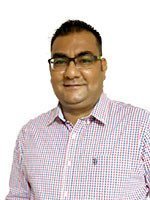 Sameer Kapoor
Senior Vice President- Head of Business
Responsible for overseeing all facets of Ads Business for Paytm, Kapoor drives the vision, mission and execution for Paytm Ads. With over 22 years of experience in media and marketing for offline and online platforms, Sameer has been a catalyst in building the team and revenues at Paytm Ads. Having worked across geographies and industries in various leadership roles, Sameer brings along his comprehensive expertise in working with global brands and leading digital challenges for long-term growth.
VerSe Innovation (Dailyhunt and Josh)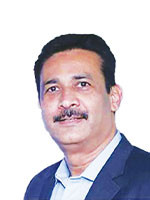 Sunil Kumar Mohapatra


Chief Revenue Officer, VerSe Innovation
"I have spearheaded the entire company culture, leadership focus, and cross-functional teams to prioritize Monetization as a DNA-defining, strategic goal for the company. I have also led the market expansion of Dailyhunt to international markets (starting with MENA region), and rapidly built and scaled the monetization org to capture and lead the short video space. Today, the Digital industry, especially rich content platforms need to work on creating the pull and build formats for brand storytelling. They also need to move away from performance-only deals as Digital offers a very innovative canvas for brand-building. This has been a big miss in the recent past. Moreover, content marketing can also help create memorable campaigns, build differentiated positioning, and deliver sustained brand lift. Our goal is to become the default news destination for a Billion Indians."

InMobi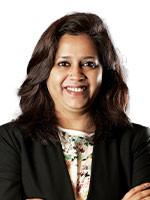 Devika Sharma
Director - Revenue and New Business Partnerships, Consumer Platform Advertising
"We expect 2023 to be a promising year. Our vision is to convert passive digital surfaces into smart surfaces by leveraging the capabilities provided by today's mobile devices. As hyperconnected consumers spend more time on their smartphones, they need more fulfilling experiences to catch their eye in the moment. It's time for brands to take mobile marketing into their own hands and create a new age of seamless, serendipitous discovery. This 'one-click discovery' that is being pioneered by brands through Lock Screen Marketing, is expected to soon become the go-to platform for connecting with consumers."
InMobi became India's first Unicorn in 2011

LinkedIn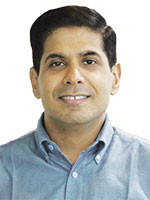 Sachin Sharma
Director, Enterprise Marketing Solutions, LinkedIn
"India, like the rest of the world, navigates a period of economic uncertainty, staying agile and adaptive is key to coming out strong in this environment. At this time, our role is to support decision-makers build a marketing strategy that can weather external challenges. As per our latest research, two-thirds of B2B marketing leaders said that they will continue investing in long-term brand-building campaigns to stay front of mind for customers — this optimistic and spirited approach indicates that leaders across the board are applying lessons from the pandemic. Our goal is to continue building effective measurement solutions, and as part of the many approaches that we're exploring, we also are applying new AI technologies to measure campaign success and understand the buyer's path to purchase."
Key individual
Abhai Singh, Head LinkedIn Sales Solution, India

Yahoo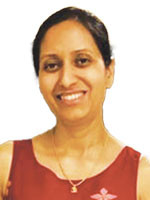 Ritu Mittal
North & South Monetization and Agency Relationship
"At Yahoo we are pursuing growth opportunities through our ad tech business, focusing on key growth drivers in India, including Demand-side Platform (DSP), Supply Side Platform (SSP), and Native Platforms into a unified stack. With one of the fastest growing DSPs in India, Yahoo's ad business in the country has been a strong contributor in the company's transformation to growth globally over the last several quarters, and we are very proud of these accomplishments, despite being affected by tough macro-economic factors."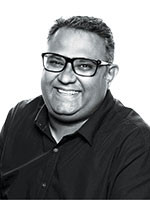 Shriram Narayanmurthy

Senior Manager, India Sales
"The last-click attribution model may make sense today, but it's imperfect and will diminish quickly. In this tough economic environment, brands need to start focusing on what's effective. At a time when e-commerce has soared, marketers have focused on the lower funnel, chasing audiences for those last clicks, and optimizing their campaigns accordingly, especially on social media. Yet, when we're heading towards the cookie-less future, and in tougher economic conditions, pumping more money into last clicks alone will not suffice."
Key individuals
Swapnil Maske, DSP Strategy Lead, India
Sushil D'Souza, Sr. Manager Field Sales
Kishor Kumar, Sr. Manager Field Sales
Himanshu Goswami, Sr. Manager, Field Sales
Airtel Ads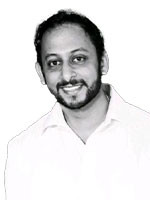 Vignesh Narayanan
Head of Business
Narayanan heads the Ads business for Airtel and has extensive advertising experience having led business roles in Europe & Asia for 17+ years. His expertise in the digital ecosystem stems from his experience in e-commerce companies like Lazada, Zalora, Snapdeal, Reebonz, and with core Adtech technology companies like Mediamath helping him to create the right product-market fit across Adtech & Martech.
Sharechat and Moj

Estimated Advertising Revenue: Rs 212.16cr for FY22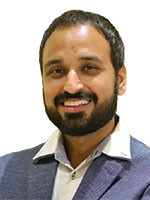 Udit Sharma
Chief Revenue Officer, Sharechat and Moj
"Given that 180 million Indians use ShareChat monthly to consume content in their own languages, I aim to establish it as the platform of choice for advertisers who are also looking to engage their target audiences at scale in the language of their choice. As for Moj, I plan to work with our partners to help them collaborate with India's largest creator community in building tailor-made solutions to help them meet their brand objectives. ShareChat and Moj are India's fastest-growing advertising platforms, which are seeing massive interest from advertisers across industries. Our ability to deliver innovative and creative solutions at scale to drive engagement for brands sets us apart from other publishers and helps advertisers go beyond regular media inventory buys. At ShareChat, we are gunning for 5X growth in revenue in 2022. We are growing our focus on artificial intelligence extensively and hiring not only in India, but in the UK, U.S., and other geographies."
Key individuals
Neha Chatterjee, Sales Director (East)
Debasmita Ghosh, Sales Director (South)
Satyen Kishan, Regional Director Sales
Satyajit Deb Roy, Senior Sales Director (North)


Twitter India


Revenue: Rs 157 cr for FY22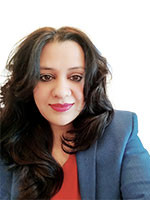 Kanika Mittal
Country Head, Twitter India
Kanika Mittal is the Country Head for Twitter India leading large customer solutions and is responsible for Revenue and Monetization across industry verticals, like Auto, CPG, Tech, OEMs, M&E, Enterprise and others. During the course of her tenure, she has landed a strong positioning for Twitter with brands centred around the power of conversations and helped diversify and grow the business. Her role intersects Marketing, Technology, Digital, Policy and Culture.
Jio Ads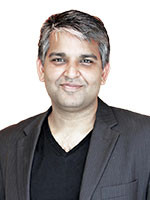 Gulshan Verma
CEO, Jio Ads
Gulshan Verma joined Jio Ads in 2021, and before assuming this role, he was responsible for Disney+ Hotstar Ads' business covering Sales, Sales Strategy, Operations, AdTech/Data Partnerships, branded Content Studios (Brand Lab), Measurement/ROI, and Customer Marketing. He is also credited with setting up Hotstar Brand Labs. Prior to Disney+ Hotstar, Verma was with Times Internet as Chief Revenue Officer (CRO), where he was responsible for all revenue streams across Content/Media, Transaction and Classifieds businesses. He has also worked at Komli Media, Yahoo!, EY, McKinsey, and Associated Press. He is an alumnus of London School of Economics, Indian School of Business, and Kellogg School of Management.
Key individual
Viraj Jit Singh
CRO, Jio Entertainment Services
Chanpreet Arora
SVP, Head of Business - AVOD (Voot) at Viacom18 Media
In her current role Chanpreet Arora drives the AVOD business – VOOT and is responsible for leading AVOD led partnerships that are key to VOOT's overall growth. Over the last 20 years she has been a core leader in the launch and scaling of leading international and local media brands in India including VICE Media, The New York Times, Formula One, Times Internet, Discovery Channel and Formula One.
Read more news about (internet advertising India, internet advertising, advertising India, digital advertising India, media advertising India)
For more updates, be socially connected with us on
Instagram, LinkedIn, Twitter, Facebook & Youtube
Aaj Tak becomes world's first news channel to cross 50 million subs on YouTube
The record-breaking milestone comes just three years after the channel crossed 10 million subscribers on the platform
Earlier this year, Aaj Tak became the first news channel globally to cross 50 million subscribers. Ms. Kalli Purie, Vice Chairperson, India Today Group, met Mr. Gautam Anand, Managing Director of APAC - YouTube, in Singapore to commemorate the special achievement.

"Thank you so much, YouTube! This is just amazing. The team is already planning its way to 100 million so YouTube had better start designing the next button," Ms Purie quipped to Mr Anand. "Trust has always been the foundation for audience engagement at AajTak. It's no different with our YouTube channel, but on a much wider scale with hundreds of videos getting uploaded every day. We place equal emphasis on having new audiences discover our channel while ensuring loyal viewers revisit, and invest in figuring out what works on YouTube – whether this is a nuanced understanding of thumbnails or producing hero content frequently."

Aaj Tak started its digital journey by launching its YouTube channel in the year 2009, and started streaming news live on YouTube for the first time in 2017. The massive popularity gained by the channel subsequently led to its Diamond play button from YouTube in 2019 for crossing 10 million subscribers. Now, just three years later, Aaj Tak is the first news channel to reach 50 million subscribers on YouTube.

"Constant experimentation with new formats like Shorts and investment into our Community page has really paid off, and consistently breaking stories has helped create a very loyal fanbase," explained Ms. Purie. "Events like the Presidential Elections of 2022, Solar Eclipse and the Cricket World Cup just kept encouraging us to do better and better."

YouTube has been at the forefront of India's mobile revolution, by powering the content and creator ecosystem and by propelling the massive upsurge of video streaming in the world's largest democracy. AajTak has also fast evolved its offering to meet new consumer needs, with the introduction of Shorts, and other constantly emerging insights on LIVE Streams. The channel now has a universe of committed audiences across TV, web, app and social platforms through compelling storytelling that's tailored to individual platforms.



Read more news about (internet advertising India, internet advertising, advertising India, digital advertising India, media advertising India)
For more updates, be socially connected with us on
Instagram, LinkedIn, Twitter, Facebook & Youtube
'India will be one of the most powerful start-up ecosystems in the world'
A panel discussion at the e4m DNPA Digital Media Conference 2023 deliberated on 'Challenges before start-ups in the current digital ecosystem'
India boasts one of the largest start-up ecosystems, enabling the dream of the country becoming a several-million-dollar economy. However, despite government measures to boost the start-ups – in terms of investments and profitability – there are challenges.
The topic of 'Challenges before Start-Ups in current digital ecosystem-Possibilities and Choices' was discussed during a session at the e4m DNPA Digital Media Conference 2023. The panel comprised Ajay Data, MD, Data Group of Industries; Murugavel Janakiraman, CEO, Bharat Matrimony; Ritesh Malik, Director, ADIF & Founder- Plaksha University; Rohan Verma, CEO and Executive Director, Map My India. The session was chaired by Ruhail Amin, Senior Editor, Businessworld & exchange4media.
Speaking about the challenges facing start-ups, Verma said, "Honestly, I think it is very clear that the entrepreneurial talent in India, especially in the digital space, is extremely high. I see no lack of capability. As we have said multiple times, the key challenge has been there because of monopolistic activities that have been suppressing the Indian digital ecosystem. That is the key challenge of our times and I'm pleased that some things are changing with regard to that.
Malik presented his observations about the challenges that have cropped up in the last few years in the start-up ecosystem: "It took 125 years for Silicon Valley to become what it is. In India, we are leap-frogging the technology era. I think we are going to be one of the most intensely powerful start-up ecosystems and technology ecosystems.
Citing the success of the UPI system in India, he added: "Our mobile payment infrastructure is way ahead of developed nations. Just think of what we will do with the entire Ayushman Bharat digital health mission. We will be one of the most technology-savvy citizen programmes in the world. So the good part is, for the first time, the government is focussing. I think we are standing on a large opportunity. Having said that, technology regulation is important. Unfortunately, it is always falling behind the actual technological innovation. In my opinion, we need to develop a special ministry whose job would be to ensure that another East India Company does not happen again and that Indians are not to be taken for a ride and that our data remains ours; that we are not just a large digital democracy for other large monopoly companies to come, use, generate revenue but also to make sure that our MSME does not get squeezed."
Singla noted, "Even while we are sitting here, we talk about start-up and start-up ecosystem, but Amar Ujala is a hyper-local newspaper and has a presence in Tier II and Tier III cities. There, education and awareness are still required. From a media perspective, there is a good amount of innovation that is still seen as a challenge. I would say that there is a lot of room for identifying the right business sustainability model."
Speaking on the broader challenges that need to be addressed in the start-up ecosystem, Data said, "It is extremely important that all entities work together to ensure – whether it is mentoring or education or incubation centres or investments or subsidies or government support – that the frictions between things have to be reduced. And the knowledge about the availability of those resources has to be made very simpler and easy."
Janakiraman, who joined virtually, spoke from a sectoral standpoint and touched upon the issues that need to be overcome to render a robust start-up ecosystem. He said, "Digital start-ups can significantly contribute to country growth. Today, Indian start-ups are not only limiting themselves to country boundaries but looking at global opportunities. The Internet, 15 years ago, was free and open. Anybody could set up an Internet business or a dotcom; Internet was not controlled by any organisation. Today, the shift has happened, we all know that. The majority of the traffic is happening through mobile apps. So, more than 90 per cent of the traffic happens through the two dominant players – Google and Apple. What are the implications? Today, they are not simply platform providers or access providers; today, they are the platforms as well as players. The challenge is that when the platform becomes a player, their interest changes. Because they are commercial entities and their primary objective is to make money. And because they are both platform and player, they start abusing dominance and that is not good for Indian start-ups nor Indian consumers."
Read more news about (internet advertising India, internet advertising, advertising India, digital advertising India, media advertising India)
For more updates, be socially connected with us on
Instagram, LinkedIn, Twitter, Facebook & Youtube
Experts discuss competition laws governing digital media in India
At e4m-DNPA Future of Digital Media conference 2023, media industry leaders deliberate on topic, competition laws governing digital media- need for review
At e4m-DNPA Future of Digital Media conference, industry experts came together for a panel discussion on 'competition laws governing digital media- need for review'. The discussion was chaired by Dhanendra Kumar, former chairman of Competition Commission of India. The panelists were Karan Singh Chandhiok- Practice Head-Competition Law- Chandhiok and Mahajan; Pawan Duggal- Head- Pawan Duggal Associates; Parthasarthi Jha; Economic law practice; Avaantika Kakkar, Partner-Competition - Cyril Amarchand Mangaldas; Vaibhav Kakkar, Partner- Saraf and Partners; Abir Roy- co-founder- Sarvada legal, Anil Malhotra, Head- Public & Regulatory Affairs, Zee Entertainment Enterprises Limited.
Kumar opened the discussion briefing the audience about the competition laws governing digital media in India and how they were help in accelerating the country's economic growth.
Anil Malhotra joined the conversation, "Certain perspectives change when we move from linear to digital media, and we are governed by certain regulations in linear which are not duplicated in the digital domain. The organised media player expects a fair and transparent revenue share because the organised media invest a lot in people, infrastructure, and building networks."
Karan Singh Chandhiok added, "We have good laws, but lack enforcement. Law creates a framework that is flexible enough to deal with eventualities. Besides looking at the competition laws, we should look at a broad picture that includes more information. From a business perspective, the three things to keep in mind while catching up and implementing laws are: predictability and certainty in enforcement, regulatory dialogue and unintended consequences of both legislations and enforcement."
Abir Roy mentioned, "The biggest challenge is the enforcement of a particular law. Enforcement needs to be certain and the regulator needs to be more dynamic.
Joining the discussion, Avaantika Kakkar shared her views on digital media. "When the pandemic began and we did not get newspapers, we started reading content online. We evolved much during the pandemic and we witnessed the scenario of subscription-based news platforms. Digital players are creating opportunities, which result in access which was never explored before."
On the legal system, she said, "We have a robust legal system, IP laws, and data protection laws, some laws are evolving, and amendments are being introduced.
Kumar then asked Parthasarthi Jha to share how digital media is evolving and how the internet has obliterated geographical borders. On laws, Parthasarthi said, "the new law must be fabricated and addressed in a manner that must contain some base work."
Pawal Duggal opined that internet has transformed human beings into data entities. "We all have become global authors, global transmitters, and global broadcasters of data, and in scenarios like such, we have to keep aside the traditional perceptions of media and should start looking at things from the digital media point of view," he said.
Duggal said that chatgpt which has completely changed the landscape of digital media. "It is a revolutionary kind of algorithm that has shaken the entire world and which is probably going to impact the content being prepared by media organisations as it is going to be more AI-based."
Talking about competition laws Vaibhav mentioned the mendment introduced by MIB recently on fake news
that talks about giving Press Information Bureau the responsibility to declare what is fake news. He said, "We need independent arbitrators to decide more on free speech."
He also mentioned that India should not always copy the West while framing and implementing legislation. "India is a completely different country in terms of population count and other things. India needs evidence based laws and not perceptions-based laws," he opined.
As concluding remarks, Dhanendra requested all the panellists to sum up pointers of the conversation. The key pointers were: sanitise publishers operating out from India to clear the ground for Indian digital players in fair revenue share; study the laws before enforcing to avoid adverse repercussions; law should be evidence-based and it should ensure fairness and reasonability among the market participants; the idea of fairness is more pervasive, it's not limited to internet and digital media and it is important for marketers to be flexible to get the fair share in the business; the law should be fair and competition law is not the socialisation of private property; India require a dedicated law on digital media; India need to think carefully at the regulations.
Read more news about (internet advertising India, internet advertising, advertising India, digital advertising India, media advertising India)
For more updates, be socially connected with us on
Instagram, LinkedIn, Twitter, Facebook & Youtube
US sues Google, new lawsuit aims to break up tech giant's ad unit
Google contended that the lawsuit by the US DoJ would reverse years of innovation and harm the broader ad sector
Big Tech major Google has been sued by the United States Department of Justice for the second time over anti-competitive practices. This is the US DoJ's second antitrust lawsuit against the tech giant.

Google has been accused of dominating the digital ad market, according to people privy to the matter. The lawsuit will aim to dismantle the tech giant's ad-tech department over its monopoly in the digital ad space.
Reports say that the case will be filed in the federal court before the end of the week.

DoJ chief Jonathan Kanter reportedly said in a press conference that the lawsuit aims to hold Google to account for its "longstanding monopolies in digital advertising technologies that content creators use to sell ads and advertisers use to buy ads."

Google retorted by saying that the lawsuit by DoJ " attempts to pick winners and losers in the highly competitive advertising technology sector."
The tech giant doubled down by stating that the lawsuit is an attempt to "rewrite history at the expense of publishers, advertisers and internet users."

Google also highlighted the ad businesses and practices of its competitors Microsoft, Amazon, Apple, TikTok, Comcast and Disney but the government chose not to go after them.

The tech company is also accused of antitrust practices in India where the Competition Commission of India has slapped heavy penalties against it for abusing its dominance in the Android ecosystem.
Read more news about (internet advertising India, internet advertising, advertising India, digital advertising India, media advertising India)
For more updates, be socially connected with us on
Instagram, LinkedIn, Twitter, Facebook & Youtube
JetSynthesys acquires majority stake in Fanory
Onboards former Twitter India Head Manish Maheshwari in leadership role
Digital entertainment and technology company, JetSynthesys, has acquired majority stake in Fanory, a start-up that helps creators monetize on social media platforms. As part of this transaction, JetSynthesys has onboarded exTwitter India Head and Fanory's co-founder, Manish Maheshwari, as President at the Corporate level, JetSynthesys. Shareholders of JetSynthesys include the family offices of Infosys CoFounder Kris Gopalakrishnan, Serum Institute's Adar Poonawalla, and cricketing legend Sachin Tendulkar, amongst others.
Co-founded by Maheshwari along with two of his former colleagues, Fanory enables creators to monetize their craft on their terms through their community of fans, thereby turning them into micro-entrepreneurs. The platform connects creators with their superfans through a personalized app, a model similar to how in the eCommerce space, Shopify helps small offline businesses set up personalized digital stores. Maheshwari will now focus on the global expansion of Fanory.
Regarding the transaction and new appointment, Rajan Navani, Founder and CEO, JetSynthesys, says, "Last year has seen high growth for us at JetSynthesys, and we are happy to begin 2023 with this transaction. We are looking forward to expanding our horizons in the digital entertainment space. The social media creators market has grown exponentially, and we see this continuing for the foreseeable future. Fanory's model is beneficial for creators. It compensates them for their hard work and creativity. With Manish by our side, we look forward to exploring this new avenue and entrenching ourselves deeper into the digital entertainment realm."
Fanory as a platform will work closely with the digital entertainment pillar of JetSynthesys.
Fanory will assist creators in locating their superfans, i.e., those who are both ready and willing to pay for exclusive opportunities to interact with their favorite artists. It will then enable creators to upsell premium experiences on a personalized app through a frictionless, coin-based payment mechanism.
Manish Maheshwari, Co-founder of Fanory and now President, Corporate Level, JetSynthesys, said, "Social media platforms prioritize follower acquisition and engagement so that they can sell adverts to brands. Direct monetization for creators is an afterthought. Fanory is different because its core and only focus is creator monetization. This deal will exponentially grow the possibilities for creators and their superfans as they now have access to the broader platform and ecosystem relationships of JetSynthesys."
Before joining Twitter, Maheshwari was CEO of Network18 Digital. He has previously held leadership positions at Intuit and McKinsey in San Francisco and New York respectively.
Manish's career has seen a sharp focus on social media, digital content, and technology platforms. In his previous position at Twitter, he oversaw its business in India and subsequently in new markets worldwide based out of Twitter's headquarters in San Francisco. He advocates for greater involvement of women to make social media and digital technology platforms more diverse and inclusive. Manish has previously served on the Governing Council of the Internet and Mobile Association of India (IAMAI), India's leading policy body for internet companies.
Manish is an MBA from the Wharton Business School.
Read more news about (internet advertising India, internet advertising, advertising India, digital advertising India, media advertising India)
For more updates, be socially connected with us on
Instagram, LinkedIn, Twitter, Facebook & Youtube
Netcore announces partnership with Truecaller
The collaboration is expected to save valuable developer hours for the company, apart from the overall improvement in user experience
SaaS company Netcore Cloud has been onboarded by Caller ID and Spam blocking service, Truecaller. Netcore Cloud's Contextual Nudges & Walkthroughs are expected to largely enhance the app experience of users.
Netcore Cloud's Contextual Nudges & Walkthroughs are the customized navigators that ensure your user is not lost in the mobile app. It offers positive reinforcement and direct/indirect suggestions toward the next step by the user. This enables the brand to guide the user to the most suitable experience at the right time without any delay. Truecaller serves a heterogenous global market and this collaboration will help improve their app's user experience.
Ramesh Srinivasan, CEO - India Business, Netcore Cloud, "Our Contextual Nudge & Walkthroughs have been gaining immense popularity among brands as they look to provide hassle-free experience to customers in their buying journey. We are confident that Truecaller users will witness further value in their app experience as a result. Furthermore, our No-Code Product Experience platform will help them save valuable developer hours."
Raj Mukherjee, Head of Global CRM, Truecaller, "We are excited to partner with Netcore Cloud to strengthen our customer engagement. Communication with consumers needs to happen at the right frequency, right time, with the right message, and in the right context. We believe our collaboration with Netcore Cloud will help us achieve this by providing customers a seamless in-app experience that will be easy and context-aware; we are expecting lift in usage and retention through this."
Netcore's Contextual Nudges & Walkthroughs have been seeing growing popularity among leading brands in the last few years. Major brands including Wakefit.co, Gradeup, redBus and Mobile Premier League have been actively using this platform and benefiting from it.
Read more news about (internet advertising India, internet advertising, advertising India, digital advertising India, media advertising India)
For more updates, be socially connected with us on
Instagram, LinkedIn, Twitter, Facebook & Youtube
'Creating a bridge among digital, TV and print is the real challenge'
At e4m-DNPA Future of Digital Media Conference, experts discussed the opportunities and challenges of digital publishing in India
At the e4m-DNPA Future of Digital Media conference, leaders from different media houses came together to participate in a panel discussion on 'digital publishing in India: Challenges & opportunities'.
Jaideep Karnik, Head of Content and Editor, Amar Ujala Web Services Private Limited; Prasad Sanyal, Chief Content Officer, HT Digital; Sanghamitra Majumdar, Editor, ABP Live, English (Digital); and Nandagopal Rajan, Editor, New Media, Indian Express, were on the panel. The session was chaired by Deepak Ajwani, Editor, ET Online.
Ajwani opened the discussion asking panellists about the difficulties and opportunities in the era of integrated newsrooms. Karnik shared, "Currently at Amar Ujala, what we are doing is creating bridges. We have a newspaper legacy which is 75 years old and then we have digital, where we were early movers and have adapted to the new-age technology very fast. But then we always have to create bridges. All the experiments that have happened across the world suggest that you cannot just collapse all the walls and create an integrated newsroom. There is no miracle that can make it happen because the output demands of newspaper, television and the digital homepage and the entire website are very different. So, you will have to train journalists to get accustomed to these needs. It is going to be very challenging where you have to take the legacy of a 75-year-old news brand which is already into print, where there is appointment reading, along with digital where there is less of appointment reading and more of discovery and accidental finding of your content. Creating a bridge between these two is the real challenge."
Rajan too shared how at the Indian Express, they sat together, and how they owned the responsibility to build an integrated newsroom and actually broke the wall.
Majumdar shared her experience saying, "It is very difficult to have a synergy between digital and TV because storytelling format is different and the information is coming in a different way, so we all have that challenge of making text stories out of videos. But it is helpful in the case of breaking news, live vlogs, videos, and audios."
Sanyal feels that a level of integration is necessary in digital operations in any case. He said, "News is format agnostic, it needs to be packaged right for different platforms''.
On asking about the challenges chatgpt can give to the newsrooms, Sanyal replied, "How do you use AI is a challenge. To my mind, you should use chatgpt as a tool, much like you use a word editor or a spell check. You do have human intervention."
Ajwani then asked if because of using chatgpt, all newsrooms may end up having the same content.
Said Rajan, "I think chatgpt is a huge opportunity, at least for traditional media houses like us. There can be a logo saying that there is absolutely no AI involved in the creation of this content and that can be a differentiator for us because there will be a lot of people who will have to fall back on AI to create the content. At least we, who have invested in people, will have this opportunity that our content will be different as it will created by humans. The way to use AI would be, where we are really struggling, to bring in personalisation. Content delivery is a huge challenge for us. How do you show the right content to the right person at the right location at the right time? I think that is where AI should really help us."
Talking about the transitions in news mediums, Sanyal said, "Brevity has always been a key weapon in any journalist's arsenal."
Jaideep said that people choose the format of the news content according to their needs and interests, be it a 40- word story or a 300-word story. Same is in the case of audio and video news consumption, he mentioned.
Read more news about (internet advertising India, internet advertising, advertising India, digital advertising India, media advertising India)
For more updates, be socially connected with us on
Instagram, LinkedIn, Twitter, Facebook & Youtube