Google Ignition Labs: Making Search Great Again
Google's Ignition Labs is advising brands to direct users to 'search' for brand-related keywords instead of suggesting people to head to a website
The evolution of smart devices, from desktops to mobiles and now smart speakers, has changed how people use 'search' online. Oftentimes users end up searching for flight tickets on a ticketing platform or looking for a product they want to buy on an e-commerce site, instead of Googling. While the product discovery journey may have changed, the purchase intent is strong as ever. Google, the market leader for search, is attempting to bring users back to Googling for all they want to buy.

Google's Ignition Labs is advising brands to direct users to 'search' for brand-related keywords, instead of suggesting people to head to a website.

Simply adding a search keyword suggestion at the end of a video ad has "driven 80-220% increase in brand searches vs the standard web URL," says Guneet Singh, Head Marketing and Creative Solutions, Google India. It is the perfect blend of performance marketing with digital video.

Gopa Kumar, EVP, Isobar India, feels that with consumers using e-commerce sites and other shopping destinations to directly search for products, Google is bringing users back to the iconic Google Search bar.

"It is essentially a mnemonic. The more you repeat the idea-- in this case the Search Bar-- the more often you get them to use the option," he added.

Singh contends that with app-based search, the consumer is not on a path to discovery, and within an app, they are just tied to a specific brand.

"However, when consumers are in an exploratory or discovery mode, they turn to Google. A Google query is a highly-involved expression of the consumer intent. For examples: Which is better, ED or LCD? What does 4K mean? Best LED TV? These queries reflect different states of a consumer's mind and provide possibly the most well-defined opportunities to intercept, build awareness and consideration or drive transactions," said Singh.

As people's method of discovery is evolving, "their patience and attention levels are shortening and they are engaging differently with Google for finding what they need," said Singh. Therefore, Google is working on leading a change in consumer behaviour by optimising and designing products for smaller screens, touch, voice, conversation and the new generation of prediction through AI.

"The keyword search prompt is even more critical for today's impatient consumer, and is actually designed to help get brands higher response for their spends," added Singh.

Search is a critical tool and is no doubt key in performance marketing, but "using a search keyword as a call to action at the end of a video is a very smart idea," said Ankita Pande, Head of Strategy, iProspect.

The reason it is a smart idea is because users rarely click through from a video view and exit the video environment, Pande explains. Instead, giving users a specific keyword to search for later on "tends to stick," she said.

A search keyword call to action allows a brand's search queries to peak and allows brands to find users with strong intent. This could also be a good practice for brands that struggle to find a call to action in their video ads. "Many brands often do not know what call to action to add at the end of their video ads. This is a simple but effective solution for that," said a digital media buyer.

Smart Search

For the last one year, Big Bazaar has been using Smart Search to convert intent to purchase. "As an offline brand, even though we have consumers searching for us online, we find it hard to close the loop," said Pawan Sarda, Digital Head, Future Group.

BigBazar and Google Ignition Labs studied user behaviour on search and developed a business solution that met their specific needs. Big Bazaar gives exclusive offers to anyone who searches for Big Bazaar on Google during the first weekend of the month. The offers can be redeemed across its network of 225 stores throughout India.

"We saw 38-40% redemption of the coupons," said Sarda. The Big Bazaar stores also saw over one lakh walk-ins.

Singh said that "brands across verticals are working with Google and are using Search to meet their goals -- these could be for transactions, leads, store footfalls and even consideration." He added that Smart Search is not limited to transactions or performance.

"Digitally savvy brands want to expand their ability to fully influence the consumers' intent as expressed on Google. For example: If you are a toothpaste brand that helps in improving bleeding gums, should you communicate only for two seasons in a year (as you would traditionally do on TV) or go ahead and influence every person searching around the year on 'how to take care of bleeding gums?," asked Singh rhetorically.

The Insight

A small change can revolutionise how brands and products are discovered and bought online.

"Replacing a web URL with a search keyword is not just innocuous but also intuitive. An ad is always placed between the consumer and content. The consumer might see or skip your ad, but won't take an action on the product till they see the content," said Singh.

There is a higher chance of purchase if the impact leap loop is closed. The 'impact leap' is defined as: A consumer exposed to the brand's ad going back to explore more about the brand. To do so, the consumer needs to remember the brand's web URL, say, www.Brand-Name.xyz.

"Remember your consumer is grappling with changing extensions, brand names with creative spellings, campaign names with innovative upper-lowercase usage or even built in punctuation like apostrophes. It takes a lot of effort for a consumer to remember this correctly and when combined with their latent fear of wasting time by either finding a wrong page or getting 'site not found' error - it leads to them not even starting the brand discovery process even if they are interested," Singh explained. This is where a simple phrase-like sentence in a search bar helps.

Singh said brands who are fast on the learning curve are using the Search keyword mantra not only in digital media but also in their print, TV and OOH messages.
Principal Correspondent, exchange4media, Mumbai Susmita is a digital marketing reporter at exchange4media. She writes on latest developments in the ever-changing world of digital media and in-depth stories on all things advertising.
Foodpanda will take over Holachef's business including its kitchens, equipment, as well as bring onboard the company's employees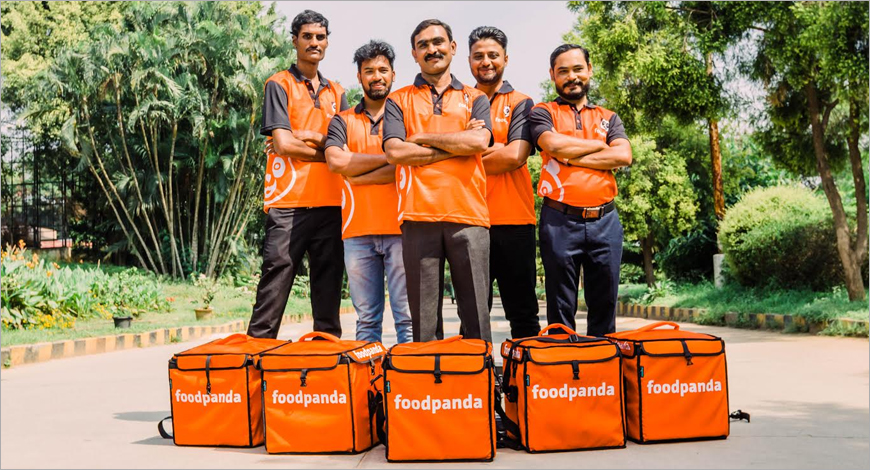 Foodpanda has completed the acquisition of Mumbai-based food-tech venture Holachef. Through this collaboration, Foodpanda marks its strategic entry into cloud kitchens and plans to launch its own brand of food products in different categories.
Pranay Jivrajka, CEO of Foodpanda India, said, "At Foodpanda, we are committed to building for unique local tastes and palate choices of the Indian consumer. Through the Ola platform, we also have an unmatched access to over 150 million customers and an understanding of their preferences. We have been able to bring an enhanced experience for millions of customers over the past year. We aim to build India's largest cloud kitchen network that will be a major step in further elevating the food experience for our customers. I am delighted to welcome the Holachef team on board and look forward to their joining us in our mission of delivering superior food experiences to a billion Indians."
Saurabh Saxena, Co-founder of Holachef, said, "Our mission with Holachef is to serve incredible food experiences to customers through kitchens with the highest quality & hygiene standards. We are delighted to join hands with Foodpanda, to accelerate our mission. We are thrilled to be part of Foodpanda's and Ola's passionate team that is truly changing the food experience for a billion Indians!"
As part of the acquisition, Foodpanda will take over Holachef's business including its kitchens, equipment, as well as bring onboard the company's employees. Holachef's founders are set to join Foodpanda's leadership team.
exchange4media Group Service
The jury meet on Monday was led by Ajay Srinivasan, Chief Executive, Aditya Birla Capital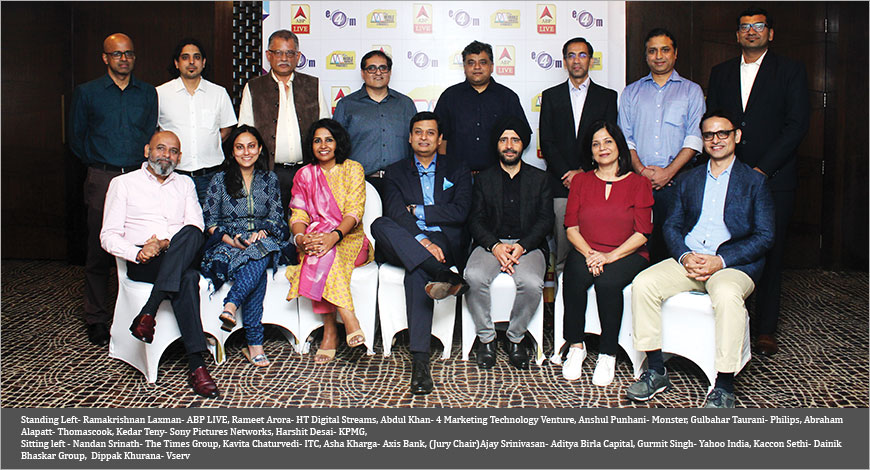 The Maddies, exchange4media group's annual awards property that honours the best work in mobile advertising, is back. On Monday, the jury, led by Ajay Srinivasan, Chief Executive, Aditya Birla Capital, screened through 180 entries, on the basis of concept, innovation and execution, to select the winners. But the main focus was impact and the results.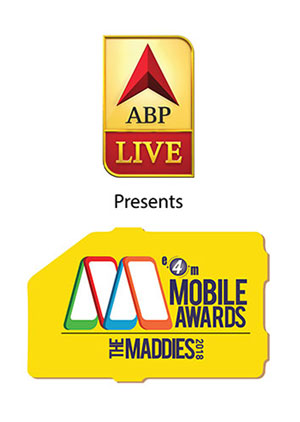 The other members in the jury were Nandan Srinath, Director Response at The Times Group; Kavita Chaturvedi, Head of Marketing & Executive Committee Member, ITC Limited, (Foods Division); Asha Kharga, Chief Marketing Officer, Axis Bank; Gurmit Singh, Dauwau Global; Kaacon Sethi, Chief Corporate Marketing Officer, Dainik Bhaskar Group; Dippak Khurana, Co-founder and CEO, Vserv; Ramakrishnan Laxman, Head of Digital Business, ABP LIVE; Rameet Arora, COO and Head of Digital, HT Digital Streams; Abdul Khan, CEO, 4 Marketing Technology Venture; Anshul Punhani, Chief Marketing Officer-APAC and Gulf, Monster; Navin Khemka, CEO, South Asia, Mediacom; Abraham Alapatt, President & Group Head - Marketing, Service Quality, Value Added Services & Innovation, Thomas Cook; Kedar Teny, Head - Marketing & OAP – Sports, Sony Pictures Networks; and Harshit Desai, Director – Customer & User Experience, Management Consulting, KPMG.

The winners were selected through an extensive selection process. Jury members independently inspected each entry and rated them based on their respective judging criteria.

Talking about the meet, Srinivasan shared that he was fortunate to be with "smart people with great experience and understanding of both the marketing space as well as the mobile marketing space." He said he was impressed with the entries.
Talking about the entries further, he said, "The entries were a mixed bag; both cutting-edge and some which could have been better. I think we should get a little sharper in defining the entries. Some entries figured in too many categories. So we needed to be sharper with which category the entries were into. It was a very efficient jury process. We were able to easily identify the winners," he mentioned.

According to Rameet Arora, the quality of entries in the 'gender equality' category was truly outstanding, educative and empowering. "We had a tough time judging it," he said. He added, "The conversations in the jury and our ability to separate the wheat from the chaff to pick out the deserving winners were quite fantastic."

Maddies will be held on October 31.
For more details, click here: https://e4mevents.com/the-maddies-awards-2018/
exchange4media Group Service
Reports say that RIL is likely to own more than 25 per cent each in the two companies, giving it the ability to control developments and get a seat on the board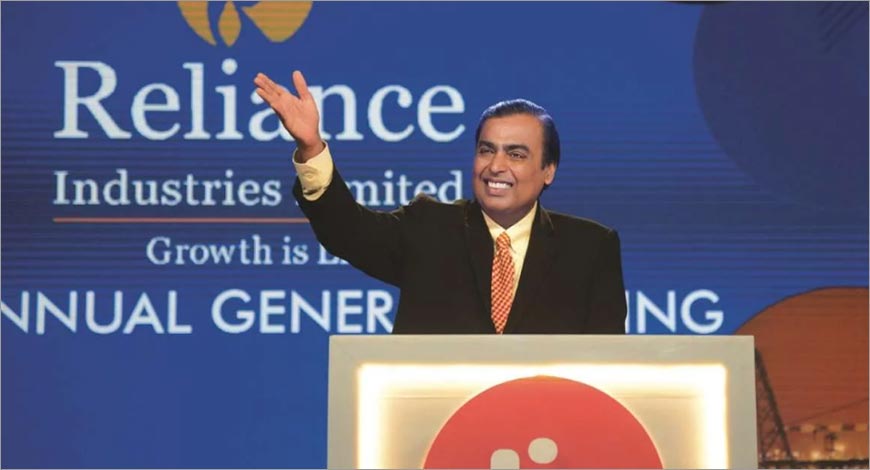 Reliance Industries is soon expected to buy controlling stakes in what are two of India's largest cable TV and broadband service providers, Hathway Cable & Datacom and DEN Networks, say media reports. The move comes at a time when RIL is all set to ramp up coverage of Jio GigaFiber.

Reports say that RIL is likely to own more than 25 per cent each in the two companies, giving it the ability to control developments and get a seat on the board. The deal is expected to be announced in the next few days. Both companies have told the stock exchanges that the respective boards are meeting on October 17 to discuss and approve a proposal for raising funds.
With an aim to reach 50 million homes across 1100 cities, Reliance Jio is exploring business opportunities with several MSOs in order to launch it's Gigafiber Fiber-to-the-Home (FTTH) Service in India.
"Reliance Jio was facing problems to roll out its broadband. Since these MSOs have good reach in particular regions, it will be easier for Jio to launch and reach their target audience," said a senior industry executive to e4m on Monday, October 15.
On July 5, at Reliance Industries Limited's 41st AGM, Mukesh D Ambani announced the launch of Jio Giga Fiber, an ultra-high speed fixed line broadband service, for homes and enterprises with a target to reach 50mn homes across 1100 cities. Jio Giga Fibre service will offer ultra high-definition entertainment on large screen TVs, multi-party video conferencing from your living room, voice-activated virtual assistants, virtual reality gaming, digital shopping and immersive experiences.
In May 2017, Jio had begun rolling out beta trials of the FTTH service at select locations in six cities — Mumbai, Delhi-NCR, Ahmedabad, Jamnagar, Surat and Vadodara.
Reports say Hathway has over 52 per cent share of the total cable broadband market in India with 0.77 million subscribers and the ability to reach 5.5 million homes. DEN has the ability to reach 0.97 million homes and has 106,000 broadband subscribers.
Hathway Cable is owned by the Raheja Group while Sameer Manchanda owns DEN Networks.
exchange4media Group Service
Singh had quit social media platform Twitter last month where he served as the Country Director. At Zee5, he will report to CEO Tarun Katial.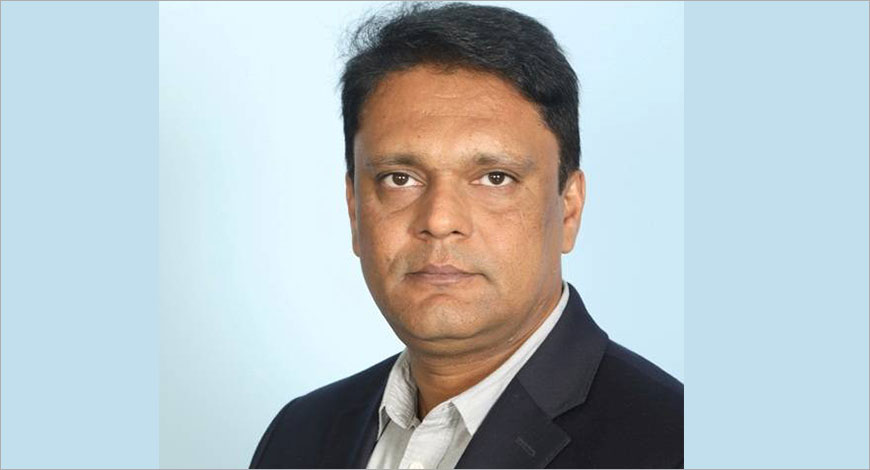 Twitter's Taranjeet Singh joins ZEE5 India, the streaming service of ZEEL as their new Chief Revenue Officer and Business Head – New Projects.

On the new appointment Tarun Katial, CEO, Zee5, said, "The consumption patterns of the Indian audience are rapidly evolving. Taranjeet's extensive experience in the media sector across print, television and digital will hold us in good stead in the times to come. His robust track record and insights will go a long way in advancing ZEE5 India's focus to achieve new milestones."

Singh shares, "Engaging with the content consumer has been an exciting journey for me. The OTT space is definitely booming and working with a brand like ZEE5 from the ZEE Group, a media powerhouse, is indeed an honor. Within months of launch, the brand is already number two in the OTT space and I am looking forward to joining the team to take it to newer heights."

Prior to this, Singh was with Twitter where he joined as Business Head and was responsible for boosting Twitter's presence in India. He was leading the charge for sales and marketing support for Twitter's advertisers. In 2017 he was elevated to the position of Country Director for Twitter India.

ZEE5 recorded a growth of 190 per cent compared to April '18 with 41.3 mn monthly active users (MAU) as revealed by the company during their quarter results of Q2FY19.
Senior Correspondent, exchange4media, Mumbai Madhuwanti reports on marketing, OTT and radio with a focus on trends. Based in Mumbai, she has worked across lifestyle, culture, television and retail industry.
The social media giant has said that only about 30 million users were "actually" affected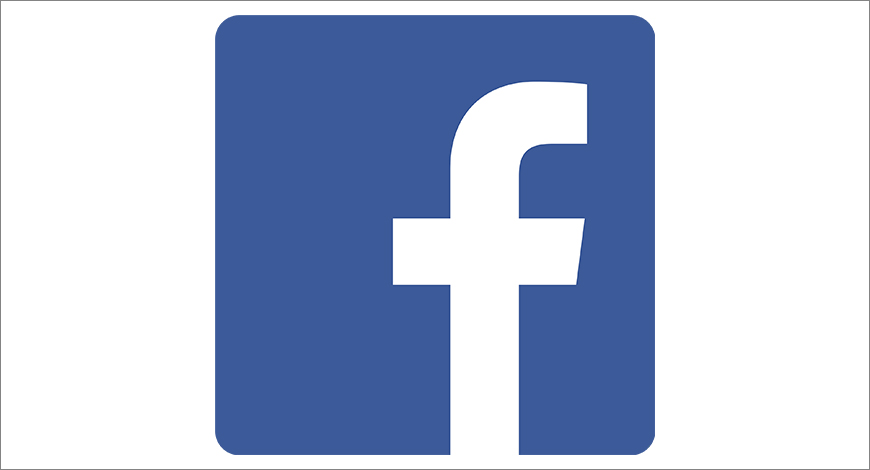 An online attack that was believed to have exposed the data of near 50 million Facebook users last month actually affected about 30 million users, the social media giant said as it released details of the leak on Friday night.
"We now know that fewer people were impacted than we originally thought. Of the 50 million people whose access tokens we believed were affected, about 30 million actually had their tokens stolen," Facebook said.
Explaining in detail how the attack was carried out, the company said that first, the attackers already controlled a set of accounts, which were connected to Facebook friends. They used an automated technique to move from account to account so they could steal the access tokens of those friends, and for friends of those friends, and so on, totalling about 400,000 people.
The attackers used a portion of these 400,000 people's lists of friends to steal access tokens for about 30 million people. For 15 million people, attackers accessed two sets of information – name and contact details (phone number, email, or both, depending on what people had on their profiles). For 14 million people, the attackers accessed the same two sets of information, as well as other details people had on their profiles. This included username, gender, locale/language, relationship status, religion, hometown, self-reported current city, birthdate, device types used to access Facebook, education, work, the last 10 places they checked into or were tagged in, website, people or pages they follow, and the 15 most recent searches. For 1 million people, the attackers did not access any information, Facebook said.
Explaining how they detected the attack, Facebook said, "We saw an unusual spike of activity that began on September 14, 2018, and we started an investigation. On September 25, we determined this was actually an attack and identified the vulnerability. Within two days, we closed the vulnerability, stopped the attack, and secured people's accounts by resetting the access tokens for people who were potentially exposed. As a precaution, we also turned off "View As."
"We're cooperating with the FBI, which is actively investigating and asked us not to discuss who may be behind this attack," the company added.
exchange4media Group Service
The agency will work closely with PHD India that won the smartphone brand's digital media duties earlier this year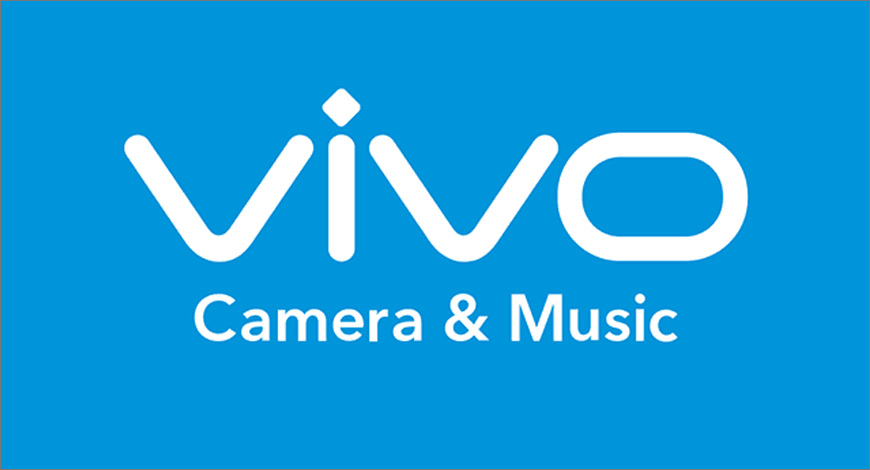 Bang in the Middle (BITM) has been awarded the digital creative duties for Vivo India, say reports. The agency will work closely with PHD India that won Vivo's digital media duties earlier this year, with the account being managed from Delhi.
Speaking on the appointment, Jerome Chen, CMO, Vivo India, says in a press note released to media organisations, "When we were looking for an agency for our digital mandate, we wanted a team with an exceptional track record in digital capabilities and creative brand campaigns. With the rising digital consumption, it is imperative to create a differentiated online marketing strategy that breaks through the clutter and strengthens recall, preference, and consideration for Vivo products across categories. I am confident that our partnership with both PHD India and BITM will further help Vivo to build greater visibility through unique campaigns."
According to reports, Prathap Suthan, chief creative officer and co-founder, Bang in the Middle, says in a press release, "As an agency, we are more than thrilled to work with Vivo. It's a brand that speaks to its audience using products that clearly redefine the edge of mobile technology and design. And more importantly, Vivo effectively understands and encourages the focus on creating and producing original and distinctive work. It's a brand of these new times, and we are completely keyed up to do great work together."
exchange4media Group Service
Through the 'Status' feature, users share text, photos, videos and animated GIFs.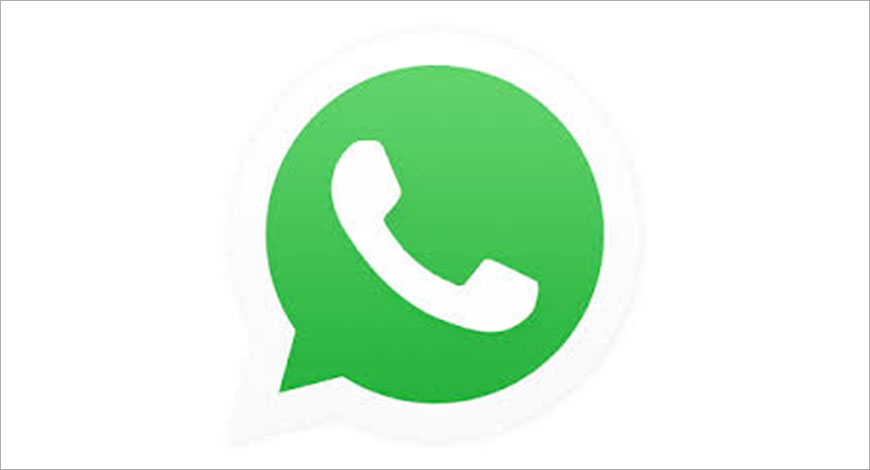 Facebook-owned messaging app WhatsApp may add advertisements to be displayed in the 'Status' section of the app, according to media reports.
Through the 'Status' feature, users share text, photos, videos and animated GIFs. These, however, disappear after 24 hours.
One of the media reports quoted a tweet from fan-site WABetaInfo that tests Whatsapp features. "WhatsApp beta for Android 2.18.305: WhatsApp is implementing in this version ads for Status. They are not visible yet and the feature will be enabled in future," the tweet reportedly read.
According to earlier reports, the advertisements would be powered by Facebook's native advertising system. Speculations about this have been doing the rounds ever since Facebook acquired WhatsApp.
exchange4media Group Service
Turns out both ecommerce giants are harping on the word 'budget' to expand their reach and bring the next wave of consumers online. But will it work?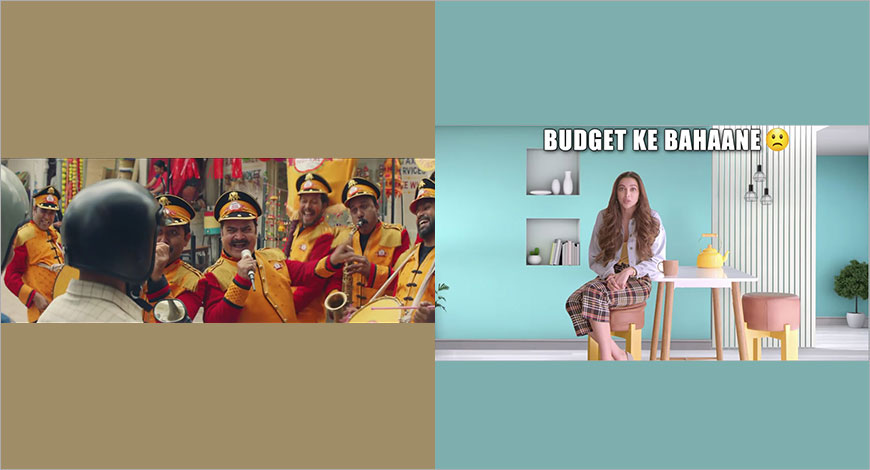 It's a funny coincidence how this festive season both ecommerce giants- Flipkart and Amazon- are running their large-scaled campaigns themed around a common (shopping) deterrent. That deterrent is budget.
Global ecommerce portal Amazon brought its Great Indian Festival Band on screen and ground with the promise of 'Ab khushiyon ke beech budget nahi aayega, poora India, Great Indian Festival manayega (now budget will not come in the way of happiness, India will celebrate the Great Indian Festival).' Meanwhile homegrown marketplace Flipkart, which is flush with $16 billion from US retail giant Walmart, has top celebrities Amitabh Bachchan, Deepika Padukone, Alia Bhatt, Saina Nehwal, Virat Kohli and MS Dhoni etc advising consumers how 'The Big Billion Days(BBD)' sale makes them 'budget se mukt' (free from budget). Both sales kicked off on October 10.
For Ravi Desai-Director, Mass and Brand Marketing, Amazon India, there is constant endeavour to make "shopping more affordable and within the reach of every family's festive budget."
"Customers can save more while shopping and not feel constrained by budgets this season. Our programs such as Amazon Pay EMI, no-cost EMI on Debit & Credit cards & Exchange will make shopping on Amazon.in even more special and valuable," shares Desai.
Kunal Dubey Director - Brand Marketing + Media Head, Flipkart highlighted the fact that since budget 'has always been this monster on our back' it led to 'Ab India Hoga Budget Se Mukt' campaign.'
But Flipkart took their campaign a notch higher by leveraging on Indians' love for bargaining. This is a voice-enabled bargaining experience the portal provides in partnership with Google Zoo on Google Assistant that lets consumer negotiate for different products listed on the online marketplace directly using their voice.
Talking about previous years' themes, Dubey mentioned of keeping guardrails for BBD. He shares, "These are: it needs to be colloquial, it needs to match the stature of BBD and its scale, and it needs to solve people's shopping needs. In 2016 – 'Itne Main Itnaaa Milega' (when the norm is itne main sirf itna hi milta hai) and in 2017 it was 'Ab mehengaai giregi' (when inflation is the one thing that the nation cribs about). In both these cases we presented campaign ideas where our intention was to see how we could come up with something that showcases that during BBD the value of the money goes up. Rs 100 should look like Rs 1000."
Tapping the hinterlands
It's a no brainer that the next wave of economic growth for brands is coming from the hinterlands as India's metropolitan consumer reach is nearing a saturation point. Also, ecommerce is the default shopping mode only in big cities which explains its tiny 2-4 per cent contribution to India's retail sector.
Amazon and Flipkart are on course to change that and bring their next billion consumers online. This clearly explains Flipkart's strategy of roping in regional stars, namely Prosenjit (Bengali), Tammannah Bhatia (Tamil), Mahesh Babu (Telugu), Yash (Kannada) and Mahesh Manjrekar (Marathi) in their commercials in order to catch the attention of consumers in regional markets. It has been pursuing aggressive 360 degree marketing strategy for its fifth edition of BBD with couple of hundred TVCs and few million digital videos apart from OOH, print and radio.
On the other hand, Desai shared that like previous year Amazon is following 'a two-pronged strategy targeting the Rest of India and the South separately.' So there lies the expectation of a significant jump in the number of consumers from these region. He shares, "In this campaign as well Amazon.in has picked up something that is peculiarly Indian, a band, which is symbol of celebration and happiness across India. With this campaign, Amazon.in hopes to welcome millions of new customers and have also launched a Hindi app as a red carpet to them."
Flipkart and Amazon are expected to record sales of $2.5-3 billion during the five-day event this year, according to Redseer estimates. Only time will tell if the Indian arm of the global ecommerce portal will be able to edge past its Indian-based rival that has been forging ahead during festive sales for the past two years.
Expert speak
Brand experts feel confident that the ecommerce giants will be able to get the tier-II and III geographies to shop online. For Harish Bijoor, Founder, Harish Bijoor Consults Inc, Flipkart already has its 'early set of customers in its kitty' from urban markets (who have already been reached out through digital). "As far as new customers (also the next level of tier-II towns) are concerned they have to be reached out through traditional media. It's essentially a ladder which ecommerce companies will use going forward."
N Chandramouli, CEO, TRA, says, "Each one is advertising the category more than themselves. Having said that Flipkart will stand out for sure for the icons they have used."
Kiran Khalap, Co-founder & MD, Chlorophyll, points out that more than the content of advertising is their preparedness to deliver on-ground. He adds, "This they have attempted through assisted e-commerce, where local retail shops help rural consumers choose from Amazon catalogues, place the order on-line and then fulfill the order. (Amazon announced that they now reach all 19100 pin code areas in India)."
For Khalap a lot still remains to be done. He points out where they lag, "What the e-commerce companies have not been able to cope in communication is local language communication: 95 per cent of video consumption online is in Indian languages and voice-based search has grown by 270 per cent. So the advertising campaigns are the tip of ice-berg. e-commerce giants will have to work hard to customise content (even web sites and catalogues) to local tastes and new voice-based users."
Senior Correspondent, exchange4media, Mumbai
Net profit was higher by about 33 per cent at Rs 407.2 crore as compared to Rs 306.6 crore in the previous year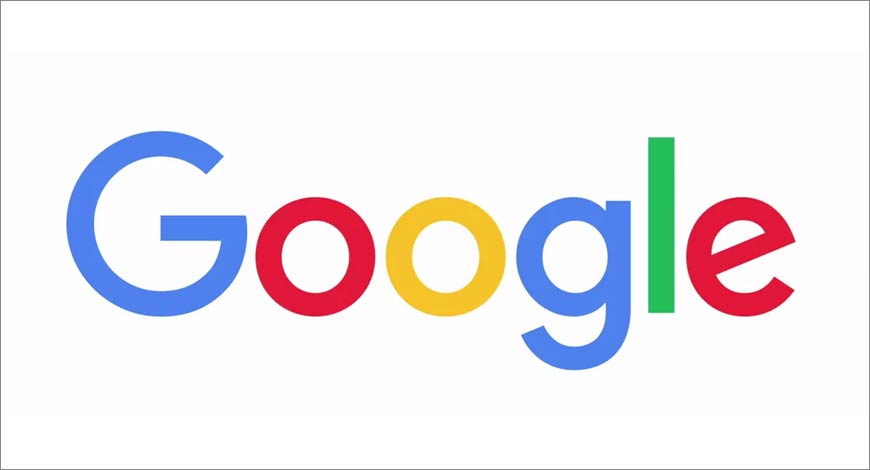 Google India revenues have grown 29 per cent to about Rs 9,338 crore in 2017-18 over Rs 7,239.5 crore in 2016-17, according to Registrar of Companies filing shared by market intelligence firm Tofler. The net profit was higher by about 33 per cent at Rs 407.2 crore as compared to Rs 306.6 crore in the previous year.
Google India's total expenses rose nearly 29 per cent to Rs 8,710.9 crore from Rs 6,760.4 crore in 2016-17 as it continues to invest heavily in the fiercely competitive Indian market.
According to the filing, advertising revenue contributed about 69 per cent of the company's turnover, while the share of IT-enabled services stood at 18 per cent and that of IT services was at 13 per cent. According to the DAN e4m digital report, the digital advertising marketing in India is expected to be worth Rs 10,852 Cr. Google now makes up nearly 60% of that with the tech giant earning as much as Rs 6443 Cr from India in ad revenue alone.
During 2017-18, Google India made 10 CSR grants, totalling about Rs 20.3 crore to NGOs working to improve the quality of education, and for safety of children.
exchange4media Group Service
To support local businesses, Httpool is now the official reseller partner for Facebook in the Balkans including Bulgaria, Croatia, Serbia and Slovenia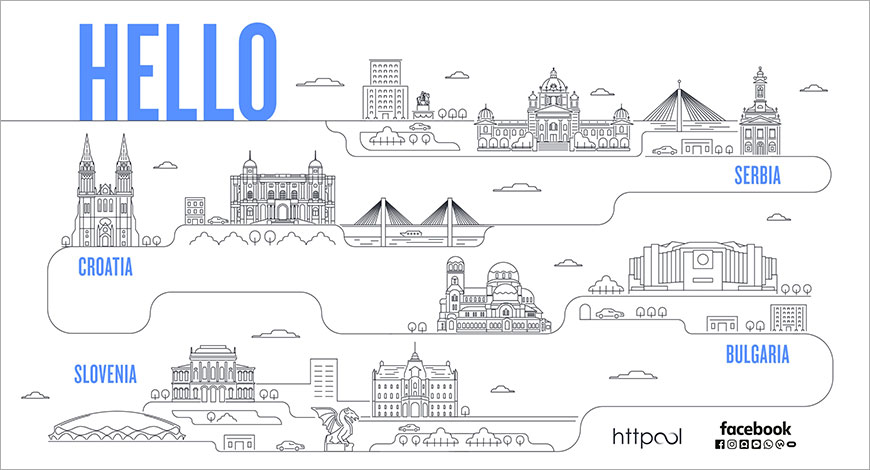 Httpool, a subsidiary of Internet Media Services (IMS), and Facebook announce strategic partnership in the Balkan region. Httpool is now the official reseller partner for Facebook in the Balkans, including Bulgaria, Croatia, Serbia and Slovenia.
Httpool, is the international cross channel advertising network that offers broadest range of ad network products and solutions across display, video, engagement, social and performance channels. Facebook recognises the opportunity for this long-term partnership to aid local agencies and advertisers in reaching greater audiences and engaging with users, improving potential of the local businesses.
Httpool, as the new Facebook's official ad sales partner, will provide support, knowledge and expertise to local businesses and assist them with marketing strategies across Facebook, Instagram, Facebook Messenger and Whatsapp. The goal of the cooperation is to provide in-country support to advertisers in Balkans by a partner with a strong position, expertise and a proven track record in the region.
"We've designed our reseller program to bring all of our knowledge and expertise to advertisers in countries in the Balkan region where Facebook doesn't have a physical presence. Today we are excited to go one step further to add even more value to businesses in the region," said Robert Bednarski, Country Director, CEE, Facebook.
"This partnership is another proof of Httpool's leading position and successful execution in the region. We are excited to assist Facebook in introducing the latest advertising solutions to the region and provide brands and agencies a first-hand support at the highest execution level," said Aljosa Jenko, Founder and CEO, Httpool.
The partnership will introduce Facebook's best practices, training, strategy development techniques and local payment options to the region with the help of Httpool's expert advertising operations processes. Agencies will further benefit from team trainings, direct billing and direct support with advertisement policy issues.
"Advertisers in the region use Facebook and Instagram to connect with their audiences in meaningful ways. Thanks to the strategic partnership with Httpool we will be more useful to them providing specially designed trainings and experts' support," commented Rustam Ziganshin, Reseller Partner CEE at Facebook.
exchange4media Group Service