Mullen Lintas appoints Azazul Haque and Garima Khandelwal as Chief Creative Officers
The announcement closely follows Vikas Mehta's appointment as the agency's Chief Executive Officer - hinting fundamental changes at the leadership level

by
Published - 24-January-2019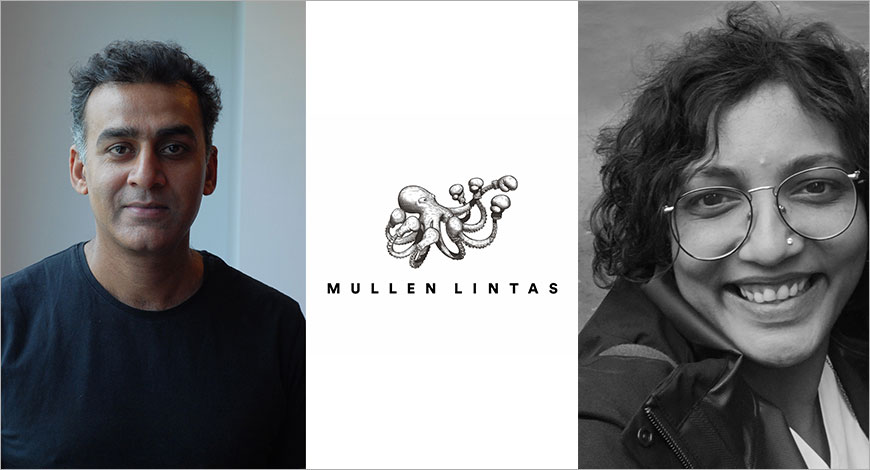 Mullen Lintas has announced their new creative leadership at the agency. Azazul Haque (previously Chief Creative Officer, Ogilvy South) and elevated Garima Khandelwal (previously Executive Creative Director, Mullen Lintas) are the new Chief Creative Officers. The announcement closely follows Vikas Mehta's appointment as the agency's Chief Executive Officer - hinting fundamental changes at the leadership level.
With Haque and Khandelwal onboard, the move is expected to bring double-barrel creative firepower to the agency. The duo will be responsible to drive the creative vision of the agency.
Speaking about the development, Amer Jaleel, Group CCO and Chairman, MullenLowe Lintas Group said, "Mullen Lintas is a very special agency to the group. It was hand-crafted by a select bunch and managed to get into the top 10 among agencies on reputation probably faster than any agency in living memory. We took our time in figuring out the leadership and I have to laud our clients for exemplary conviction that they gave us this space and time. Garima Khandelwal and Azazul Haque are not just the best bets for the agency, they are the best bets for each other too. Gari is supremely artistically inclined and intuitive as a mind and Azaz is a fantastic articulator and craftsperson both of lofty truths and consumer language. Plus the two are among the coolest people in advertising. They are going to rocket our trail-blazing agency to stratospheric levels with dark shades firmly in place!"

Haque started his career with Lowe Lintas (then Lowe Lintas + Partners) back in 2001. Over the years that followed, he has worked with Bates, Publicis, Mudra, McCann, Contract and Ogilvy on well-known brands like Nescafe, Coca Cola, Nestle Maggi, Domino's Pizza, Dabur, Maruti Suzuki, Havells, Amazon, Titan and Motorola, ICICI Bank, Bajaj Auto and Rajasthan Tourism, among others. His work for Havells (Shock laga), Domino's (Pahli kamayi + Yeh hai rishton ka time), Rajasthan Tourism (Jaane kya dikh jaaye), Amazon (Mom be a girl again + Chonkpur Cheetahs) and Titan Raga (Mom to be) are memorable and widely appreciated. His work has been consistently recognised and rewarded at domestic and international award shows like Cannes Lion, D&AD Pencil, India and APAC Effie, Kyoorius, WARC et al. In 2018, he was awarded South Asia Creative Person of the Year (Runners Up) by a popular magazine.

Commenting on his appointment, Haque said, "Leaving Ogilvy after 5-6 dream years is my life's toughest career decision. And if it wasn't Mullen Lintas then perhaps such a thought wouldn't have crossed my mind ever. Mullen Lintas is a rare breed of agency. It has the solidity and experience of India's one of the oldest agency, Lintas and the enthusiasm, passion, fearlessness of one of the youngest agency, Mullen Lintas; and most of its work reflects that. The invincible combination of deep-rooted insights and fearless, gutsy, experimental creative solutions has led to exponential growth of the agency. I love the way Amer has laid the foundation of the agency - there were no generals giving instructions but leaders like him working closely with the teams to inspire them. And that's also my style of leading. Like Achilles. He swung his sword to inspire. I like swinging my pen to lead. It's a herculean task to take Mullen Lintas to the next phase of glory. But I trust my Spartans here, and together, I believe, we can easily achieve it."

Khandelwal kicked-off her career in advertising with Ogilvy Delhi approximately 18 years ago. She moved to Mullen Lintas in 2015, and her former role as Executive Creative Director gave her an opportunity to influence the creative direction for some of India's most celebrated brands. As the founding member of Team Mullen Lintas, she is responsible for the agency's marquee work such as - Motilal Oswal (Equity experts), Tata Tea (Alarm bajne se pehle Jaago Re), MTV Beats, Bajaj Avenger (Feel Like God + Independence Day) and Too Yumm (National launch). Before moving to Mullen Lintas, she has also worked with Lowe Lintas where she lent her creative expertise to a diverse set of clients across categories. Some of the clients that she has been associated with include Suzlon PALS, Tata Tea (Kala Teeka), Axe (Boat Party), Liva, etc. She has also worked for Leagas Delaney, on the Skoda account for the European market, based out of Prague.

Talking about her elevation, Khandelwal said, "I am very proud to be part of the journey Mullen Lintas has had so far, the collective energy and the vision to punch above its weight. It has been a roller coaster of a ride, these 3 years have undoubtedly been the most exciting years of my career, with no two weeks the same. The icing is the trust that Amer has handed with the baton of its creative leadership. I want to nurture the culture that was home grown and embraced by everyone who came on board. And retain the child like enthusiasm and hunger to create work that stood out. I am looking forward to the next phase of the ride with Azaz, as we gear up to having a larger place under the sun. 2019 is going to be exciting."
Both Haque and Khandelwal will be based out of the agency's Mumbai office.

For more updates, subscribe to our WhatsApp Channel - http://bit.ly/e4mWhatsApp and Newsletter - http://bit.ly/2Qu7OIs
As per sources, March 31 would be Bajpai's last day in office

by
Published - 13 hours ago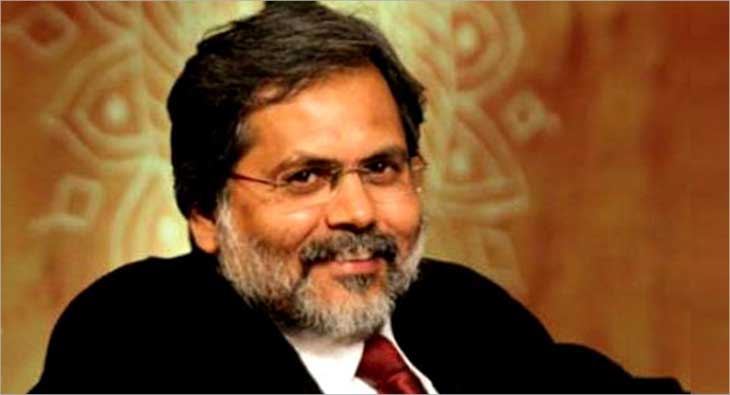 Veteran journalist Punya Prasun Bajpai, who joined Surya Samachar as its Editor-in-Chief recently, will be stepping down from his role.
Highly placed sources have confirmed this development and said that March 31 would be Bajpai's last day in office.
Prior to this role, Bajpai was associated with ABP News where he hosted the show 'Masterstroke'. Bajpai has also served stints at Aaj Tak, Jansatta, Sunday Observer, Sunday Mail, Lokmat, Zee News and NDTV.
The multi-year agreement, exclusive for the featured short-form content on Discovery Plus, will offer scalable monetization opportunity to the two organizations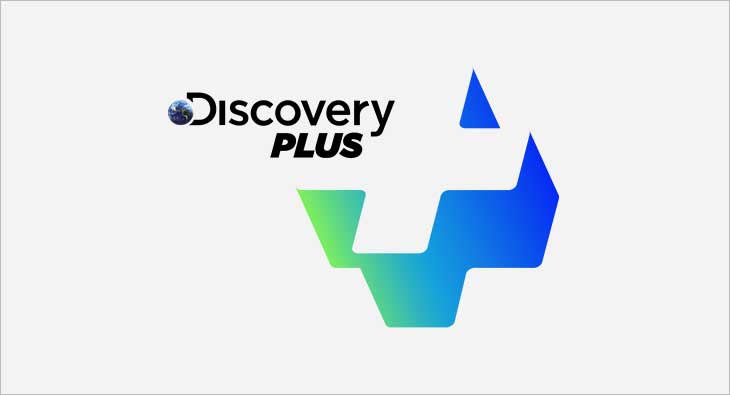 Discovery Communications India (DCIN), has entered into a unique partnership with Dailyhunt. DCIN has introduced a video destination named Discovery Plus on the home page of Dailyhunt App offering exhilarating short-form video content especially customized for the digital audiences in India.
The content across Discovery's strong verticals of Outdoor, Food, Wildlife, Science, and Military is currently available in five languages namely English, Hindi, Tamil and Telugu, and Bengali. This win-win partnership will help DCIN immediately expand its footprint on the digital domain in India leveraging 153 million monthly user base of Dailyhunt platform.
On the other hand, Dailyhunt will be enriched with the unrivalled content library and upcoming titles of Discovery thus helping nurture passionate communities looking for factual entertainment on digital media. Within 9 days of the soft launch, the Discovery Plus section has received more than 50 million views and more than 4 million unique users visited the Discovery Plus section on the Dailyhunt app. DCIN aims to refresh videos on Discovery Plus, ranging from 1-5 minutes, on a daily basis to engage with the emerging superfans community.
Talking about the initiative, Simon Robinson, Managing Director, Discovery Asia Pacific and Chief Financial Officer, Discovery International, said, "The partnership with Dailyhunt offers us an exciting opportunity to understand, analyze and explore India's burgeoning digital play. We are delighted with the initial trends, they further reinforce our belief that Discovery's content offers an immense unexplored potential for the digital domain in India."
Umang Bedi, President, Dailyhunt, said, "At Dailyhunt, we are super excited about this partnership with Discovery. We understand Bharat and its content needs the best and we feel very confident about Discovery's content being a massive hit with vast diaspora of India. This partnership is completely aligned with our overall content plans of providing unique, exclusive, high-quality content from great content partners like Discovery as we rapidly scale our business."
The multi-year agreement, exclusive for the featured short-form content on Discovery Plus, will offer scalable monetization opportunity to the two organizations.
This will add to Publicis Groupe's comprehensive offerings to clients, which include creative, digital, PR, activation and production services, as well as media and digital transformation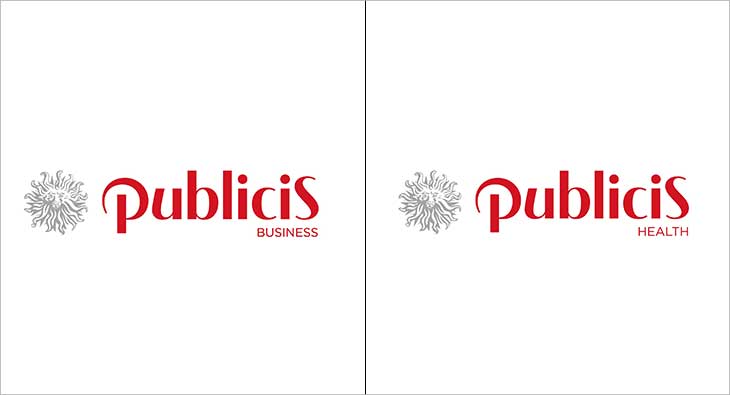 Building on the Publicis Groupe philosophy of Power of One, with customers at the centre of everything they do, Saatchi & Saatchi Focus, an award-winning, specialist knowledge-based communication agency has officially been rechristened to Publicis Health & Publicis Business. Their B2B, IT, Talent and Healthcare communication expertise over the last 20 years will add to Publicis Groupe's comprehensive offerings to clients, which include creative, digital, PR, activation and production services, as well as media and digital transformation.
Publicis Health will support the health and wellness verticals for the agency and would function out of its offices in Mumbai and Bangalore. It currently services an array of clients including Novartis, Sanofi, Abbott, Wockhardt, Clinton Foundation among others. Meanwhile, Publicis Business will cater to the B2B, IT and Talent space and would operate out of its office in Bangalore. It manages clients such as Bosch, AIS, ICICI Bank, Coats, thyssenkrupp, Sonata Software, Infosys among others.
Speaking on the development, Srija Chatterjee, Managing Director, Publicis Worldwide India, said, "This initiative is an indication of our focus on being seen as an integrated solutions provider offering full-service capabilities under one roof. In keeping with the Power of One philosophy, the new entities will work seamlessly across our offices and assist in enhancing brand advocacy and growth of our Healthcare and B2B clients in India."
Saatchi & Saatchi Focus has been around for over two decades catering to the communication requirements of B2B clients who understood their business processes and were able to provide sales support. It later branched out into Talent Branding and Healthcare verticals. The agency works with several IT, Engineering and Pharma & Healthcare majors across the country and overseas.
Publicis Health is one of the four critical pillars as part of the Groupe's core global strategy. Its goal is to create attitude-changing dialogues around health & wellness. Further, its mission is to deliver ideas of purpose that compel positive actions by the target audience towards better health. The unit comprises a diverse talent pool that thrives on relevant insights and remains intellectually curious to put out life-changing communication in the marketplace.
Publicis Business works across Publicis Groupe clients to offer specialised solutions that are category-leading in the marketplace. The unit has been steadfast in its purpose of providing relevant, original, and impactful communication to its clients over the years.
The account will be serviced from the Gurgaon office of DCMN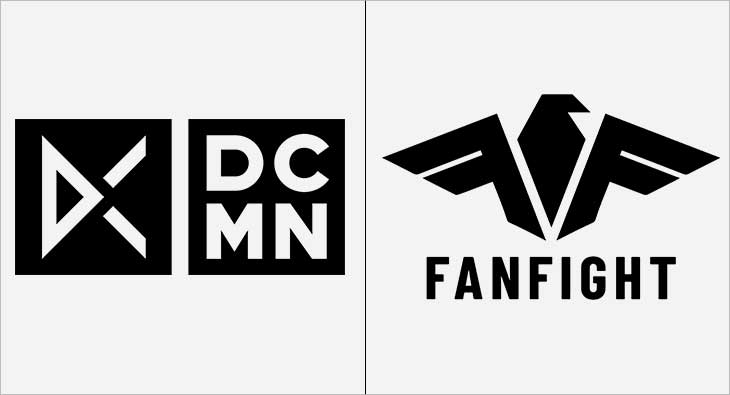 DCMN India, a growth marketing partner to digital-first brands, has bagged the media duties for FanFight, a fantasy sports start-up.
The mandate involves managing the media duties across multiple channels for FanFight and establishing it as a leading player in the Indian market. The focus will be on brand building as well as delivering performance for FanFight.
The account will be serviced from the Gurgaon office of DCMN and will be led by Bindu Balakrishnan, Country Head, DCMN India. The pitch process was held in Gurgaon.
FanFight is all set to launch a pan-India campaign to connect with its audiences and indulge them in fantasy sports, especially when the country is all set to witness IPL Season 12 and Cricket World Cup in 2019.
Akhil Suhag, CEO & Co-Founder, FanFight said, "We are extremely happy to partner with DCMN India. We were looking for growth partners who understood our need to drive performance with branding in our unique and competitive market. We believe there is a great synergy between DCMN India and FanFight, and are looking forward for a great partnership."
Bindu Balakrishnan, Country Head, DCMN India, says, "DCMN India is very happy to have FanFight on board and we are looking forward to a great partnership and some exciting campaigns in the coming months. India is a nation of cricket lovers, and fantasy cricket games like FanFight allow users to use their knowledge and research of players to create their own teams, and then see whether their assumptions paid off in the actual match or not. It's an exciting genre. With the cricketing season just around the corner, the time is right for FanFight to take the next step in its growth – and DCMN is right by them to help them realise their goals. In the coming months, DCMN and FanFight will work closely together to drive increased brand awareness as well as performance in terms of installs and app engagement. With our clear focus on digital brands and our vision of growing the market leaders of tomorrow, we believe we have the right approach to take FanFight to the next level."
Dey will be part of the firm's India leadership board working with senior leadership across the Asia Pacific region

by
Published - 17 hours ago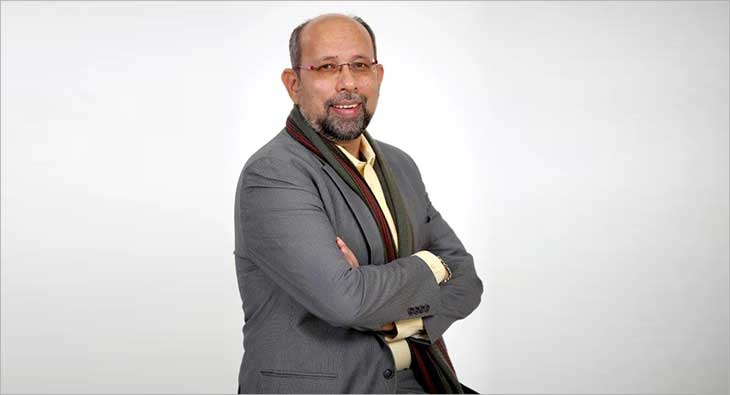 Weber Shandwick, one of the world's leading global communications and marketing solutions firms, today announced the appointment of Nikhil Dey as vice chair of the firm's India operations. Dey will focus on shaping the firm's employee experience, strengthening existing client relationships and creating opportunities for global clients in India.
Dey will be part of the firm's India leadership board, working with senior leadership across the Asia Pacific region – including Valerie Pinto, CEO of Weber Shandwick India – to build synergies and service outcomes.
"With Nikhil's depth of knowledge and experience, we aim to significantly grow our talent base, revenue streams and continue to lead with a client-first approach to deliver stronger and higher value to our clients," said Baxter Jolly, CEO of Weber Shandwick Asia Pacific. "We are also tremendously proud of our achievements in India under Valerie's leadership and are extremely bullish on our potential in the India market. We believe this combination of strengths will be unbeatable in the market and will enable us to grow significantly in India."
Pinto also commented, "Building Weber Shandwick as a strong employer brand with a work environment that attracts the best talent to our profession is an integral part of our growth strategy in India. Our people are an essential part of the firm, and creativity is the foundation of everything we do. Nikhil, with his unmatched knowledge and expertise, will help us further build our culture of creativity and collaboration. Along with this, he will help the agency to continue to provide our clients with unique solutions and a forward-thinking approach to their communications challenges."
Natekar will be driving all strategic and growth objectives of Kidzania in his new role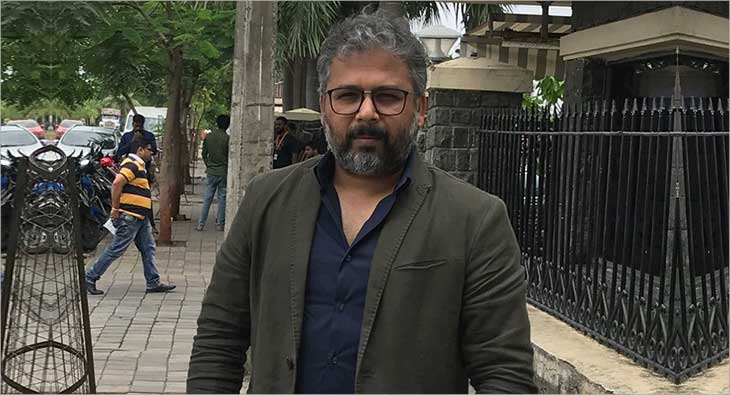 After working as a freelance management consultant for five months, Mandar Natekar has joined Kidzania this week. Natekar will be driving all strategic and growth objectives of this business as Chief Business Officer. Kidzania is one of the experiential marketing led learning and entertainment destination for kids and young adults.
Natekar was previously associated with MTV India as Business Head. Natekar has over 15 years of experience in the field of sales and marketing. He has also worked with BigAdda, and prior to that he had worked with Turner International for over five years, where he had last held the post of West and North Head for Ad Sales at HBO India.
He had started his career with Bennett Coleman and Company in the Response team, post which he moved to SET, where he was part of the start-up ad sales team for Max.
Kapoor was Business Head & Executive Vice President at TV 18 Broadcast India Ltd, Branded Content and Special Projects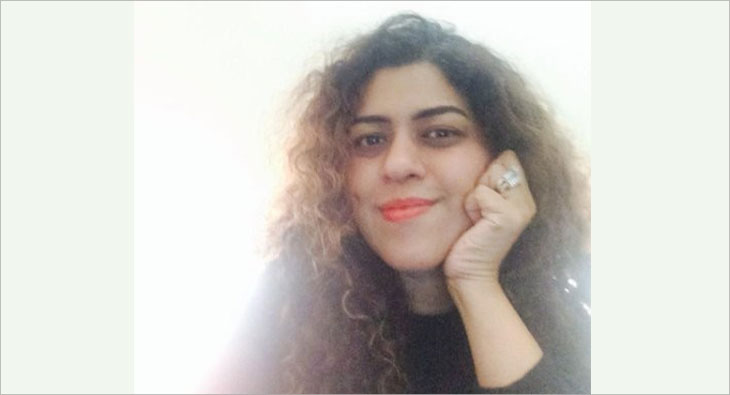 Sonia Kapoor has decided to quit the Network 18 group. She was Business Head & Executive Vice President at TV 18 Broadcast India Ltd Branded Content and Special Projects.
Kapoor confirmed the development to exchange4media. When asked what would be her next endeavour, she said, "Nothing to say as of now. I will make an announcement." She also confirmed that she is serving a notice period till June.
Kapoor began her journey with Network 18 in July 2002 as Manager. In May 2010, she became Senior Vice President. She was later appointed National Revenue Head for CNBC in March 2012. On February 2016, she was appointed Business Head & Executive Vice President at TV 18 Broadcast India Ltd Branded Content and Special Projects.
Strider® brand to use Mavcomm's expertise in reaching out to customers for its Balance Bikes range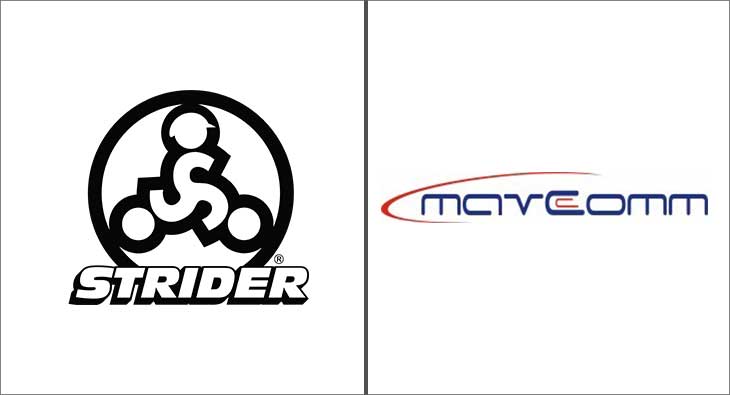 US-based Strider® Sports International Inc., a brand that manufactures and markets Balance Bikes, has awarded its strategic Public Relations and Digital Media mandate to Mavcomm Consulting, an integrated communications consulting firm working with some of the top global and Indian brands. The mandate became effective from March 01, 2019.
Commenting on the development, Ryan McFarland, CEO, Strider® Sports International Inc. said, "As we enter the Indian marketplace, we're excited to have a communications partner who will help welcome Indian families into the Strider community and keep us connected with our new enthusiasts. Mavcomm Consulting's knowledge of the Indian marketplace and experience working with top quality brands makes them a great partner. Strider® Balance Bikes are already helping kids in 47 countries learn to ride bicycles. At international Strider Cup races, toddlers as young as 1 and 2 get to show off their new skills. Mavcomm's integrated communications approach and common narrative between PR and Social Media will help us reach aspiring Strider® racers in India. We are confident Mavcomm has the expertise to meaningfully introduce Strider® to our customers, potential dealers and, other key stakeholders."
Pranjal Dutta, CEO, Mavcomm Consulting Pvt. Ltd. said, "While there's a plethora of bicycles and tricycles available for kids to learn bike-riding, the industry as a whole has not seen any product innovations, especially in India. Strider® Balance Bikes has proven to be a game-changer in this respect. The level of research and care that goes into designing and crafting the Strider® Balance Bikes models is truly commendable and we see a great potential for their products in India. We are excited to take their story to customers and look forward to working closely with the Strider® team as they foray into the Indian market."
Fast&Up, an innovation in the sports nutrition category, is gearing up to launch a series of digital-first campaigns with Jack in the Box Worldwide
The 120 Media Collective's creative arm Jack in the Box Worldwide has bagged the creative and digital communications mandate for Fast&Up.
Fast&Up, an innovation in the sports nutrition category, gears up to launch a series of digital-first campaigns with Jack in the Box Worldwide. The core objective of these campaigns is to spark conversations and drive product usage across sports & fitness communities.
Sharing his thoughts on the partnership, Kaizad Pardiwalla, President & Chief Operating Officer, The 120 Media Collective, said, "We're excited to partner with Fast&Up and be a part of their journey to revolutionize sports nutrition in India. Using Fast&Up's diverse athlete roster, Jack in the Box Worldwide has conceptualized three exciting campaigns that leverage the power of content marketing to drive business impact for the brand."
Remarking on the selection, Varun Khanna, CMO, Aeronutrix Sports Products Pvt Ltd, said, "Fast&Up is excited to work with Jack in the Box Worldwide and the rest of The 120 Media Collective for its content and communications. The team is extremely creative and are fitness enthusiasts themselves thus making the content organic and relatable. As a brand, Fast&Up is keen to work with partners who have a young and fresh take on active nutrition and can communicate the same in an innovative manner."
As part of the mandate, the agency will provide SEO services to the brand and will service the account from its Mumbai office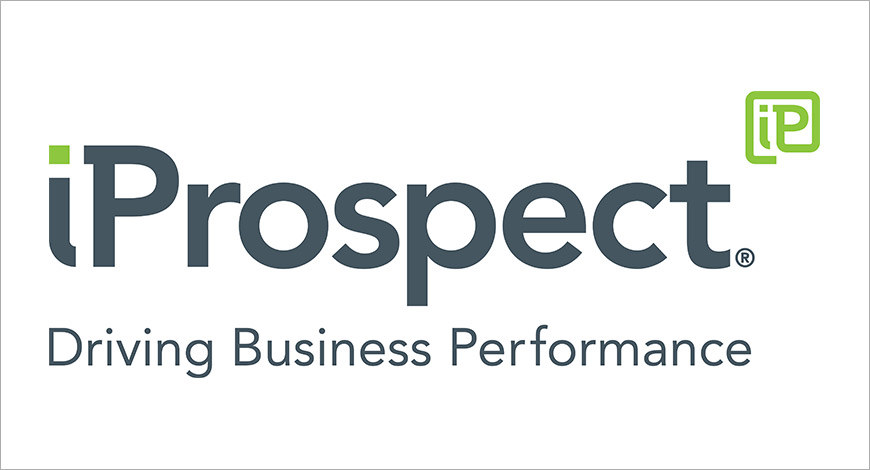 iProspect India, the digital performance agency from Dentsu Aegis Network, has bagged the digital media duties for the online business of one of India's largest furniture brand, Godrej Interio. The account was won after a multi-agency pitch.
As part of the mandate, the agency will provide SEO services to the brand and will service the account from its Mumbai office. Godrej Interio is building its online business, wherein now one can order furniture online and get it delivered at doorstep, as it plans to expand its business footprint across the country.
Commenting on the win, Rubeena Singh, CEO, iProspect India said, "Godrej Interio is a leading name in furniture business. And as it plans to strengthen its online footprint across the country, we look forward to support the brand in its omnichannel expansion plans. We are excited to provide Godrej Inerio opportunities to enhance their business performance that will help the brand reach out to the right customers in its next phase of growth."
Ashish Jain, Head- eCommerce, Godrej & Boyce Mfg. Co. Ltd. said, "Godrej Interio is leveraging technology to create an omnichannel experience for its customers across India. The brand will soon launch its e-commerce website and introduce other digital touch points to deliver superior customer experience across all channels. iProspect joins us at a crucial junction, as we strengthen our online presence."
The agency services e-commerce players like Pepperfry, Metro Shoes, Kalki Fashion, Nykaa, & Grofers as its client across its offices.