Video: As Isobar Turns 10, it will now be an agency for the digital age
Shamsuddin Jasani, Group MD of Isobar - South Asia, speaks about building it as the agency for the digital age as it completes a decade on August 26
The coincidence is hard to ignore. Two weeks ahead of Isobar India's 10-year anniversary, the agency's first team member and MD - Shamsuddin Jasani - was handed the reigns of the South Asia operations for Isobar. It is perhaps a testimony to Jasani's leadership and the growth of Isobar India over the last decade.
In 2008, when the entrepreneurial bug caught Jasani, a chance meeting with Ashish Bhasin, Chairman & CEO South Asia Dentsu Aegis Network, led to the creation of Isobar India. Isobar was the first full-service digital agency that DAN debuted in India prior to going on an acquisition spree around 2012. By the end of the year in 2008, Isobar India had six clients, one of which - Reebok - continues to be a client 10 years on.
The year 2008 was an interesting time to launch a digital agency. The global economic meltdown had just hit, as a result of which, advertisers slashed TV budgets. With the limited ad monies they had to spare, advertisers experimented with the digital medium. "This helped us to push digital as a medium to advertisers. Since we were a full-service agency we could offer much better ROI to clients in comparison to two separate agencies doing the same work," says Jasani as he reflects on the early days of Isobar India.
Roadmap for the Next Decade

Digital marketing has come a long way since 2008. Marketers are not experimenting with digital anymore and instead are expecting better results and ROI on the money spent on digital. Digital is changing how business is done beyond just marketing communication. As Isobar enters the next decade in India, the agency is evolving into an agency that will aid business transformation.
"The first years of Isobar were about being a digital marketing agency. The future is about Isobar being an agency for the digital age," says Jasani about the road ahead. "While digital marketing will be at the core of what we do, what we want to do is work with clients on using digital to make a difference to their business." Jasani says Isobar is already working with clients on aiding business transformation through digital.
e-commerce is also a big part of Isobar India's next-decade strategy. Earlier this year Isobar introduced the commerce practice to India. "e-commerce is already bigger than the advertising industry. India is still a third-party e-commerce marketplace. But this is changing; brands will soon have their own e-commerce platforms," he says. Through its commerce practice, Isobar will consult with brands and help them navigate the complex e-commerce ecosystem. "We strongly believe that the next wave of growth will be e-commerce."
Isobar seems to be taking on the role of a consultancy in a with its clients, is this a reaction to threat from management consultancies? Jasani does not deny that management consultancies are entering into the business of agencies, but says that Isobar is not responding to that encroachment. He says Isobar's objective is to not just consult and offer suggestions but execute the plan and deliver results. "If there is a business problem that can be solved using digital, we want to be at the front and centre of that," says Jasani. In fact, he identifies this as less of a reaction to a threat and more of an evolution of the agency.
While as an agency Isobar may have to limit itself to the number of areas it can specialise in, it will acquire agencies to enhance capabilities, says Jasani. "Digital is very dynamic where new new technologies are continuously emerging. We as an agency will decide on certain key technologies and platforms and build capabilities in those areas. For the rest we will acquire agencies that specialists in their domains." Case in point, Isobar acquired Fractal Ink Design Studio that specialises in UI/UX in 2016.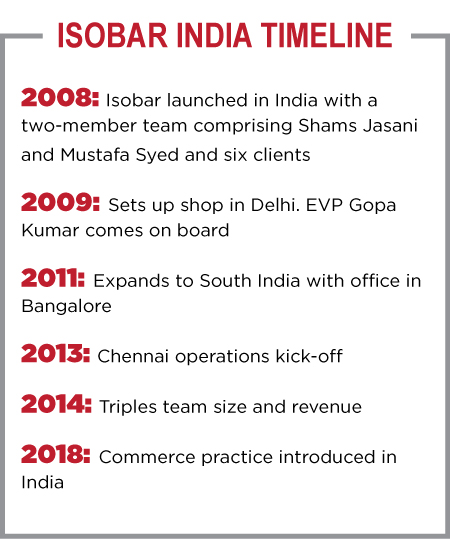 On Trends

Talking about where ad monies are shifting, Jasani said that more brand-safe avenues like over-the-top players will gain precedence. YouTube's biggest drawback is user-generated content while OTT players like Hotstar have complete control over the content shared on the platform. Jasani does say that ad monies not supporting user-generated content defeats the democratic nature of the internet. Therefore he says, "User-generated content is big part of the internet. We just need a better way to manage content. It is a challenge, it is humanly impossible to vet everything, we need to do the best we can." He hopes that in 3-4 years, AI will be able to weed out objectionable content without human intervention.
"Voice is going to be a game changer," he adds. "It is not a fad. It is going to change the way human beings interact with things around them. It is not just an advertising phenomena." He feels that as the use of voice increases, there will be a drop in screen time. "Soon, a large part of our investment will go into creating capabilities around voice. We wish to be at the front and centre of that change as well."
South Market Ready to Explode!

Over the last 10 years, Isobar India has expanded to three cities - Delhi, Bangalore and Chennai and has over 100 clients across India. Isobar is keenly focusing on the South India market, a market Jasani believes that has been ignored for too long. The Bangalore office was launched in 2011 and in 2013 a 10-member Chennai office was set-up. "Bangalore is where the new ideas and thoughts are germinating. So the future is about working closely with the start-ups there on both the e-commerce and agency side of the business."
"We have just scratched the surface as far the South market goes. All the markets are waiting for the right kind of exposure. We are just not able to do it because we have too much on our plate right now."
Jasani believes that going forward, the South market with Bangalore as the hub is going to be very important for Isobar. "There is a lot of untapped potential that we can go after both from the start-up ecosystem and traditional legacy companies which need to use digital."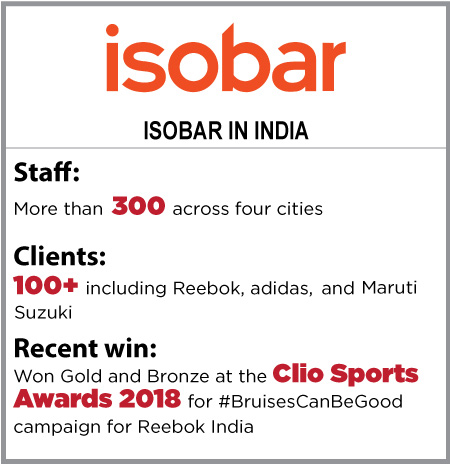 Issues that need to be addressed

Jasani believes that the whole industry needs to start thinking digital. "Offline media agencies are thinking digital. But the mainline creative agency, which is often the custodian of the brand, does not still completely think digital." It may be an unpopular opinion, but Jasani feels since mainline creative agencies are the ones to lead the account planning and the strategy they too need to think digital. "Some are changing, but the change is not taking place at the pace that it needs to."
"We need a common measurement metric. It is a very big challenge." He says that even though digital is extremely measurable, clients come back saying digital is not measurable because there is no common metric. "We (globally) all need to work together to find a better and simple way to explain how a campaign works and compare across platforms."
The lack of talent is one area that Jasani wants seen addressed at the earliest. He believes that post-graduate programmes must include a comprehensive course on digital marketing as part of the core programme.
Team Work

Jasani says that Isobar India's true strength lies in its people. "Over the last 10 years my focus has been on building a great team and today I can say with pride that ours is one of the best teams in the industry." Jasani says the team's efforts reflect in the awards that Isobar India has bagged not just as an agency but also for individual members of the agency. Jasani says he has followed Bhasin's advice on team building: don't be afraid to hire people who are better than you. Taking off from that piece of advice, Jasani is trying another approach. "I want to make myself redundant in the system," he says. "I believe that teams need to be empowered and nurtured to be able to run for 20, 30, 40 years later when I am not around." That he says should be the legacy a leader must leave behind.
Principal Correspondent, exchange4media, Mumbai Susmita is a digital marketing reporter at exchange4media. She writes on latest developments in the ever-changing world of digital media and in-depth stories on all things advertising.
The campaign has been jointly crafted by teams at ZEE5 and Publicis Capital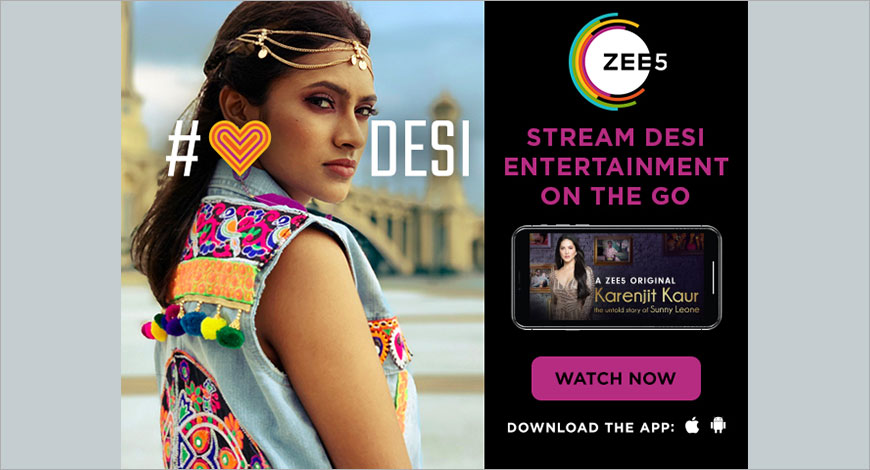 The traditional mehndi is replaced by a funky henna tattoo, anklets are paired with stilettos and rap replaces classical as the new embraces the old. Upping the cool quotient of desi, ZEE5 on Wednesday launched its global campaign 'Dil Se Desi', officially marking the digital platform's entry into the international market.
The company, in a statement, said, "An ode to Indians and South Asians around the world, 'Dil Se Desi' clearly announces the arrival of ZEE5 in APAC, Africa and MENA and very soon, in Europe, Canada and Caribbean. It is brought to life in a vibrant TVC that is a celebration of our 'desiness', intricately weaving together our idiosyncrasies with what innately defines us and therefore binds us; our language, our culture and our entertainment."
Commenting on the launch, Amit Goenka, CEO, ZEE International and Z5 Global, said, "In the first leg of our international foray, we intend to capture the hearts of South Asians across the globe and I think our campaign, 'Dil Se Desi' does this beautifully."
Archana Anand, Chief Business Officer, ZEE5 Global, said, "Interestingly, both 'Dil Se Desi' and the ZEE5 India launch campaign we rolled out in February 2018, 'Apni Bhasha Mein Feel Hai' have their genesis in the same insight; that Indians and indeed South Asians today, irrespective of where they live or how globally connected they are, are fundamentally rooted in their culture and feel a strong sense of pride and belonging. Being 'desi' today has moved from being just cool to being an intrinsic part of one's identity; and that's what ZEE5 taps into. The emotion that whoever or whatever I am on the outside, on the inside I am 'Dil Se Desi' and I not only embrace, but celebrate who I am."
The campaign has been jointly crafted by teams at ZEE5 and Publicis Capital.
Anand further said, "When living in a different country, it's the language, festivals, food, movies and music that keep you connected to home and give you a sense of pride and belonging, and hence 'Dil Se Desi'. ZEE5 also celebrates this sense of belonging with its all-encompassing focus on languages across both its content and user experience, and is 'Dil Se Desi' in itself. With over 1,00,00 hours of content across 12 languages, ZEE5 is sure to quickly become the only choice for South Asians in any country to access Indian content online, and immediately connect to home."
Bobby Pawar, Chief Creative Officer & Managing Director, Publicis Worldwide (India), said: "There is something that happens when people from South Asia move abroad. We become one vibrant community that is united by what we all have in common, and this community is known as 'desi'. The 'Dil Se Desi' idea celebrates what we love about being 'desi', the quirks, the attitude, the culture, the coolness, the togetherness and the content we can't do without."
MedikaBazaar also recently appointed Sanjeet Singh as EVP Operations & Revenue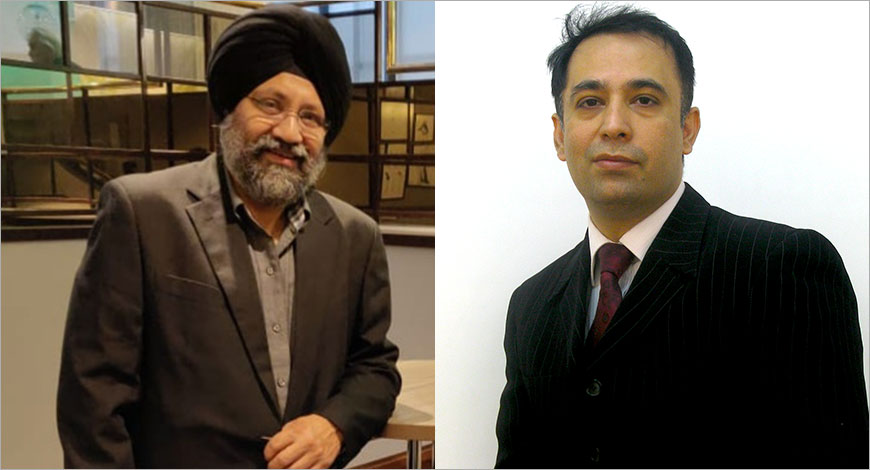 MedikaBazaar, the B2B online aggregator for medical supplies, recently appointed Dr. Akash Rajpal as Executive Vice-President, Marketing and Product Management. With more than 20 years of rich experience in public & private healthcare sectors, Dr Akash with a forte in healthcare operations & IT has executed various PPP, EHealth, Accreditation & operationally challenging initiatives.
An alumnus of Singularity University NASA AMES, Dr. Rajpal, a qualified medical graduate, also holds post graduate credentials in administration, public health & finance. His achievements include receiving 1st NABH accreditation in Western region of India, IMC Ramkrishna Bajaj National Quality Award & Asia Pacific Quality Award.
Speaking about the new journey, Dr. Rajpal said, "MedikaBazaar is an exciting opportunity where I'm fortunate to use my experience in technology, operations and clinical exposure to understand the supply chain & product need-gaps in the healthcare industry and help leverage my work experience to address them and be part of the company's exponential growth."
Welcoming Dr. Rajpal, Vivek Tiwari, CEO, Medikabazaar, said, "Dr Akash has been appointed as Executive Vice President Marketing & Product Management. He has provided many valuable insights which have benefitted the organisation. I'm confident that Dr Akash's rich diverse set of experience in IT, healthcare operations and business acumen as an entrepreneur himself, will help take the organization to greater heights."
Prior to this, his entrepreneurial initiative on innovative healthcare financing has got a case study published in Harvard Business Review and he has various papers on healthcare PPP to his credit. His past stints include working as COO at Jaslok Hospital & Research Centre, Head HOSMAC Private LTD, and in various positions at Hiranandani Hospital Powai and Navi Mumbai Municipal Corporation.
MedikaBazaar also recently appointed Sanjeet Singh as EVP Operations & Revenue. He comes with a rich experience of supply chain operations from telecom & healthcare industries, and prior to joining MedikaBazaar was heading central supply chain management & procurement at Fortis Healthcare.
Jack Dorsey, Co-Founder & CEO of Twitter, speaks to Nandan Nilekani of Infosys about his vision for Twitter and the significant role that India plays in the growth of the platform.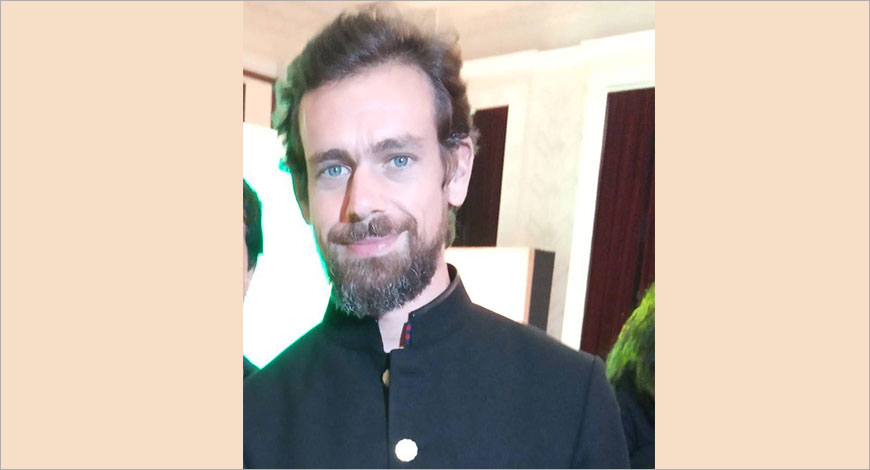 On his maiden visit to India, Jack Dorsey, Co-Founder & CEO of Twitter, spoke to Nandan Nilekani of Infosys about his vision for Twitter and the significant role that India plays in the growth of the platform.
Speaking about his initial journey, Dorsey said he always wanted to make technology work for greater good. "I went to San Francisco at the crash of the internet bubble. I was not an engineer, I was a self-taught programmer. My parents had a computer when I was a kid and I always wanted to understand how to make it work the way I want it to work."
Dorsey accepted that the evolution of Twitter was being led by the people who use it and that Twitter was making serious investments to understand what all it could become.
"Everything that has made Twitter is actually invented by people who are using it, and that is still the case today. We could do a great job if we could recognise what people want Twitter to be. We have spent a lot of time in the past three years to understand what Twitter wants to be," said Dorsey.
When asked about the growing polarisation and proliferation of fake news and the fact that there has been a transfer of responsibilities from individuals and communities to social platforms and how he handles it all, Dorsey said, "When it comes to using technologies, it takes time to understand what they are and where they can be used. Any technology at the end of the day is just like a tool. Nation states have become less and less relevant and I think we should not burden nation states or communities with things which we are able to understand. And one of them is increasing the health of public conversation."
Talking about censorship and social media, Dorsey said, "We have to consider the expectations that people come to Twitter with because it's a public square; it's a place where people gather and they can talk and they can fight, and all these things are expected. What I expect in a public square, I expect that on Twitter too."
"However, the problem with that is if you let everything run, some people may not feel safe to be at this public square and they may not feel safe to speak up, and then you cannot see the benefits of having this public square in the first place," he added.
"In any public square there are concerned citizens; you may see some sort of police force that imposes certain rules. We are also looking for opportunities to encourage people into healthier debates and healthier outcomes. Our number one priority is to increase the health of this conversation," said Dorsey.
With India becoming the new engine for digital growth, the role that it plays for platforms such as Twitter cannot be understated.
Speaking about the growing significance of India in terms of driving growth for Twitter, Dorsey said, "Well, that's one of the reasons I am here. I have never been to India and this is my first time here. I am fascinated by this country not just because it's just the biggest democracy in the world, but also because of the diversity of this country. I have always felt that Twitter is a perfect fit for India. It has a very public culture. It has a very transparent culture. It has a culture of sharing and we have won the hearts of people who are comfortable expressing themselves to the entire world."
Mazhavil's digital platform has been planned keeping in mind the Malayala Manorama groups strengths & leadership in each vertical - TV, print, online and radio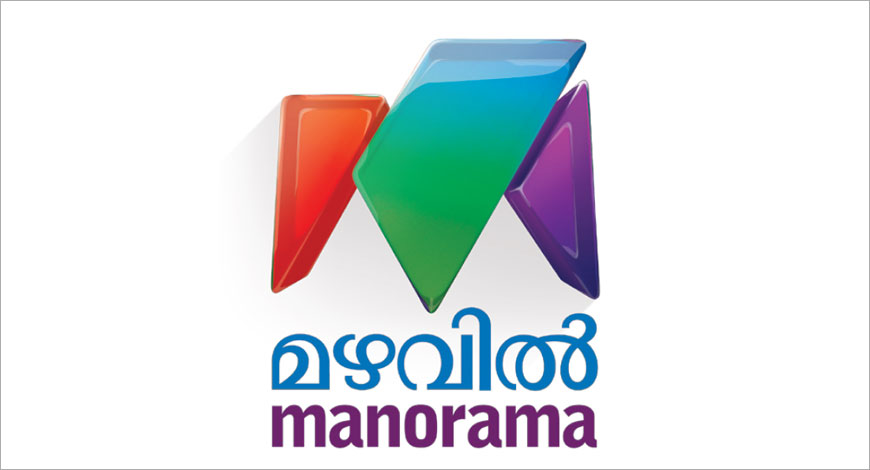 Mazhavil Manorama, the leading entertainment channel, owned by Malayala Manorama group has gone digital. With audience accessing TV content at their convenience on personal devices the content team felt necessary to address their needs.
In the month of August this year, a Digital First' approach was adopted on mazhavilmanorama.com with a video friendly facelift. A well-planned launch with 'Mazhavil Digital Premieres' wherein exclusive premiere of seven blockbuster movies (which was bought by the channel as World Television Premier movies) was made available for free viewing, on the website much before the same movies were to be telecast on the TV channel. This not only helped drive traffic to the site but also created a huge salience for the destination. Byju's saw value in the digital premiers and associated through branding and sponsorship and the association paid off.
Mazhavil Mango Music Awards 2018, a leading music awards event in Kerala was the next exclusive content to feature on the website.
With the success of Digital Premeirs & Music Awards there was no looking back and in September 2018, 'Mazhavil Multiplex' was launched - a complete treat for movie lovers with wide range of movies and watching it anywhere anytime. Over 200+ movies will be featured in the platform. The launch has Spinz a fairness cream from Cavincare as the brand partner.
Mazhavil's digital platform has been planned keeping in mind the Manorama groups strengths and leadership in each vertical - TV, print, online and radio and would run on each of one of them.
MMTV is all geared up to build a sustainable platform and plans are on to launch an OTT soon. The content will range from TV shows, events, movies, and original web content.
The marketing team has started approaching brands and agencies showcasing the possibilities for brand associations, collaborations & placements and thereby creating TV + digital packages for advertisers.

Film by Supari Studios highlights the importance that stories hold in our lives, through the eyes of a grandmother and granddaughter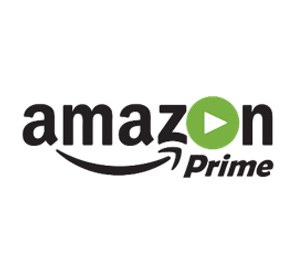 Supari Studios has taken Diwali advertising a step further by integrating creative storytelling in its commercial for Amazon Prime Video.
The film highlights the importance that stories hold in our lives, through the eyes of a grandmother and granddaughter. We see a young girl in her mid-20s narrating a magical story, using quirky props and interesting story telling devices. At a point in the story, she goes back into her memories, remembering how it was once told to her by her grandmother, on yet another Diwali day, many years ago. The film ends with the realisation that the tables have now turned and the listener has now become the storyteller, trying to rekindle old memories of a grandmother, whose memories are slowly fading away. To enhance the impact of this storytelling, the Supari team very uniquely blended live-action with animation, along with seamless camera movements and transitions, transporting its viewers into a different world altogether. This heartwarming film, filled with ample doses of nostalgia and heart, aims to stay true to the Diwali spirit of family bonding and simple pleasures.
Link to the video-
https://www.facebook.com/PrimeVideoIN/videos/1132603983588170/
Misha Ghose, Director of the film, said, "For us, this film was an exciting journey that we were allowed to take with our protagonists. The film is about bringing alive the magic of storytelling, which we wanted to be as creative and memorable as possible; so we used puppets, animation and cardboard cutouts and then tried to weave it into the story as seamlessly as we could. Of course the process was quite complicated; we had to sync a ten-foot movable backdrop with lights changing and a puppet reacting, and get all our match cuts that allowed us to move into the animation world perfectly. Getting the whole timing right was crucial and extremely challenging. Overall, our hope was to be able to take the viewer through a journey that was both magical and heartwarming. I think Diwali is a great time to remember how important some memories and relationships are and I'm glad we got to make this kind of Diwali film."
Manoti Jain, Executive Producer, Supari Studios, said, "The advertising sector has become increasingly cluttered in the recent past, and brands are looking for fresher and more creative routes to connect with their target audiences. For their Diwali campaign, Amazon Prime Video wanted to steer clear from the cliché Diwali advertisements, and instead emphasise upon the joy that storytelling brings into our lives, which is symbolic of their brand. While conceptualising the film, we decided to retain certain integral elements of Diwali, such as the 'good versus evil' narrative and family bonding, while showcasing them in a more unique manner. With storytelling being our primary focus, we turned a simple exchange between a grandmother and her granddaughter into a magical, larger than life experience, by integrating a variety of distinct treatment styles into the very same story. Working with Amazon was a great experience, since they were looking to push the boundaries of creative storytelling, much like we were, and we're looking forward to more such collaborations with them in the future."

Aditya Tawde, Head, Post Office, said, "The most interesting aspect of working on the film was amalgamating live action, 2D animation and storytelling with a puppet seamlessly into a single narrative. While conceptualising the characters and backdrops for the animation portions, we had to ensure that they could be well replicated in the other forms of storytelling as well. We also designed our frames in a way that gave them an international feel, while retaining Indian characteristics and elements in the design. The animation was given vintage filters and made with a colour scheme that invoked a sense of warmth and nostalgia, keeping in mind that it was an exchange between a grandmother and her granddaughter. It was great to finally see all these aspects come together so beautifully in the final film."
Credits:
Conceptualized and Produced by Supari Studios
Client: Amazon Prime Video
Director: Misha Ghose
Executive Producer: Manoti Jain
DOP: Siddharth Vasani
Creative Team: Akshat Gupt & Mohit Bhasin
Writing Team: Sanmik Cardoz, Richa Rungta, Ankush Salaria
Creative Producers: Ria Concessao, Richa Rungta
Sr. Associate Producer: Madhura Bhasker
Associate Producer: Saloni Dukle
1st Assistant Director: Sanmik Cardoz
2nd Assistant Director: Feroz Ahmed
Line Producers: Karan Hinduja, Kunal Gurnani (Shutterplay Media LLP)
Gaffer: Vicky
Focus Puller: Gagandeep
Assistant DOP: Nitin Dhar
Art Director: Viveka Banja
Art Assistant: Shivani Shilotri
Casting Director: Swapnil Mishra, Neha Bhatter
Costume Stylist: Mansi Patel
Assistant Stylist: Rozy Agarwal
Hair & Make-Up: Tarsha Khorana
Assistant Hair & Make-Up: Angela
Camera Equipment: 1 Stop Cine Digital
Lighting: One Stop Services
Post Production: Post Office
Creative Head: Aditya Tawde
Animators: Harsh Sharma, Shikha Sharma, Pratik Satam, Hiren Gamre, Neekhil Dighe, Shanel Moraes
Illustrators: Pankaj Gole, Adarsh Panicker
Editor: Sarang Aigalikar (Noise Studios)
Colour Grade: Daniel Schmid (Nube Studios)
Music: Rahul Pais & Nariman Khambata (The Jamroom)
Musicians: Joell Mukherjii, Jitendra Harisingh Thakur, Tapas Roy
Sound Engineer: Richard Francis
Sound Studio: Island City Studio
Voiceover: Sneha Suresh
Spot: Ilyas Bhai, Mane Ji, Aarif Ji
Actors: Padmini Sardesai, Anandita Pagnis, Zenia Shastiker
Asad Khan and Vishal Shah join as Senior Directors of SEO Practice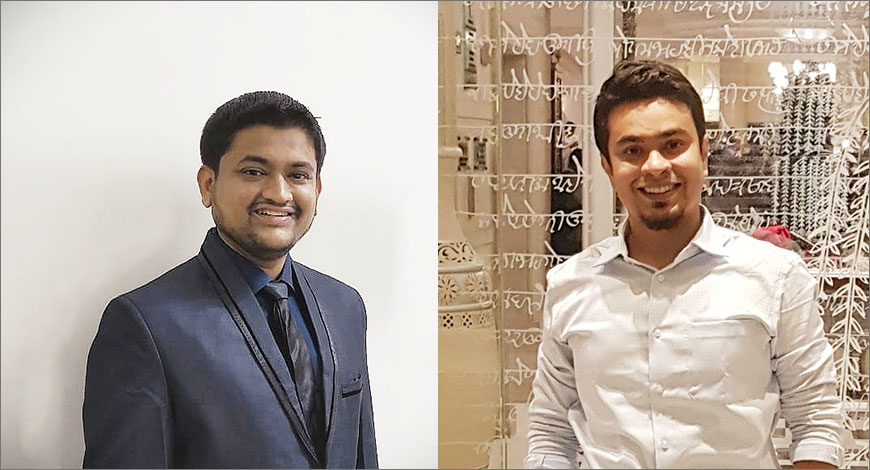 iProspect India, the digital performance agency from Dentsu Aegis Network, has appointed Asad Khan and Vishal Shah as Senior Directors to lead SEO practice at the agency.
With more than eight years of experience, Khan has chiefly been responsible for expanding business for the Southeast Asian & Oceania markets and leading strategic planning for e-commerce portfolios. His core strengths lie in formulating data driven integrated search strategies using an agile marketing approach.
On joining iProspect, Khan, Senior Director – SEO, said, "I'm happy to join the iProspect family. The agency's belief in maintaining an open and transparent work environment, unrestricted access to knowledge and collaborative approach towards decision making is what gives them a competitive advantage and a clear path to continued growth. I'm eager to work with the team and help them grow the business."
Shah, who has worked across domestic and international markets for more than eight years now, has been instrumental in strengthening core organic search offerings as per technological advancements and market evolution. His ability to plan, execute and deliver in complex brand ecosystems has helped him successfully play the strategic lead on several enterprise clients.
"With a worldwide presence, iProspect has been successful in driving digital performance in every corner of the globe. 20 years of rich digital experience has led the agency to the position that it enjoys today. I look forward to the new set of learnings at iProspect," said Shah.
On the new appointments, Rubeena Singh, CEO, iProspect India, said, "Reinvigorating the team with new talent is crucial in driving business performance. Both Asad and Vishal have rich experience. With them leading the SEO teams, we hope to strengthen our service suite and accelerate our growth in the next phase."
Prior to the move, both worked at Performics.Convonix as Associate Directors.
In the second State of the Video report, GroupM delivered many valuable insights into the industry-wide changes that are shaping the video ecosystem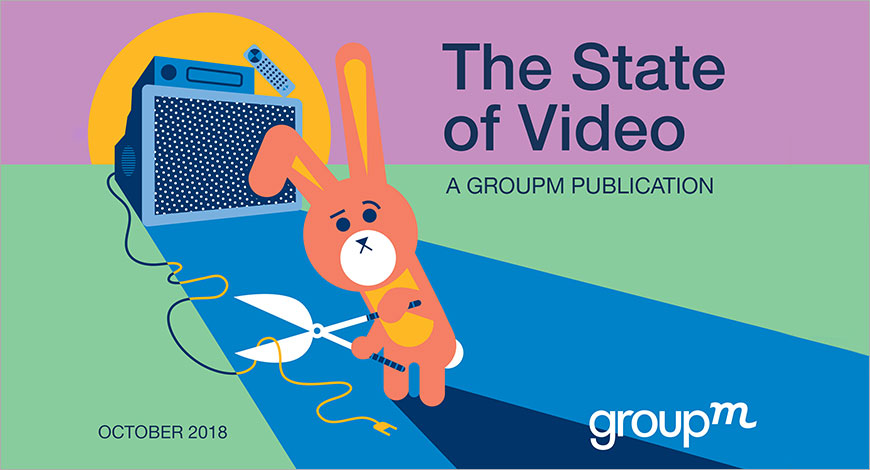 Google has opened up its doors to agencies in light of increasing brand safety concerns, GroupM has said in a report.
In the second State of the Video report, GroupM said that "Google, for one, has become more open in the last 12 months - as it had to."
Concerns about brand safety peaked in 2017 and the topic continues to remain one of the hottest topics of conversation between client and agency. In the report GroupM said that the agency has always asked that media partners allow true third-party verification via a tag on the page. "Our most concerned clients demand it and direct investment to partners who comply. Resisting independent verification creates doubt among planners and clients alike as to what's really going on."
The report delivered other valuable insights into the industry-wide changes that are shaping the video ecosystem. The highlights:
Modernising TV Advertising
The report that studies the trends in the world of video content, mediums, and advertising drew attention the perils and procedural quagmires of addressable television advertising.
Ad buying ecosystem on television is "complicated" the report said. "In 2018, we are in limbo between the traditional and the modern. We have a choice: Force-fit digital video into linear mechanisms, systems and pricing structures, or modernise television to look more like digital – targeted, automated and optimised," the report states.
Explaining the paradox of modernising television advertising with addressability the report said: Television's core function is still reach. Data adornments are welcome only if they make that reach more intelligent and more intimate, expanding television's relationship to sales and downstream financial and performance metrics, as any advertiser on earth would hope to achieve.
A Prime Platform for Advertisers?
Amazon Advertising encompasses tools for buying, search, and display formats. The Amazon advertising suite offers both pure branding and aids to sustain awareness over time through retargeting. Amazon has multiple tools for advertisers from Sponsored Products and Sponsored Brands, Amazon DSP, and Advertiser Audiences.
But Amazon's Video OTT platform is not primed for advertisers the report suggested. Amazon Prime is almost entirely free of spot advertising, but Amazon does offer ad inventory in Twitch and IMDb, as well as natural breaks in NFL games on Prime in the US and on its website and app.
"Video advertising is scarce, so Amazon Prime should not be viewed as a significant competitor in the supply of ad inventory," the report said.
Amazon video's potential to complement its proven strengths in product search and e-commerce excites advertisers. But Amazon is dispensing with ads on Prime "to preserve its user experience, but may develop free and themed channels where advertising sits more naturally," the report said.
Crystal ball gazing
As the ecosystem gets more and more complex it is "better to get back to basics," GroupM said in the report. "The purpose of advertising is to create demand and then harvest it. All channels have the potential to contribute to both. They do that best when they create a great user experience for both viewers (users) and advertisers."
Finally the report advised advertisers to get used to making video that is relevant to the user and the platform use case. "This is essential if they are to benefit from a data-rich, multi-platform world."
The agency further predicted that linear viewing of ad-supported TV is not going to grow, the economics of ad-funded OTT are questionable and that subscription fatigue is eventually inevitable. The undeniable truth that the report concluded is that: It is only going to get harder to get audiences to sit through interruptive ads.

exchange4media Group Service
The ZEE5 app will now be available on all NetRange's platforms across its global network.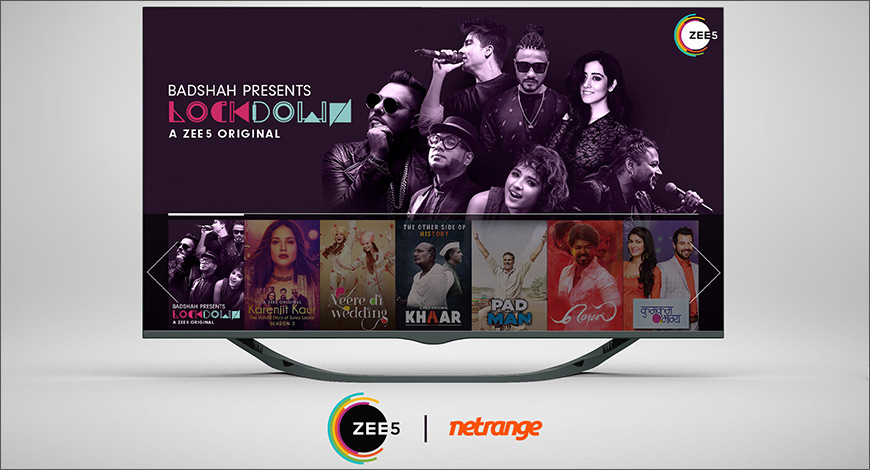 A month after announcing its global soft launch across 190+ countries, ZEE5 on Friday announced a strategic partnership with NetRange, a provider of global Smart TV and OTT ecosystems. The ZEE5 app will be available on all NetRange's Smart TV platforms across its 100+ global network.
ZEE5 offers multi-genre and multi -language content across 12 languages - English, Tamil, Hindi, Malayalam, Telugu, Kannada, Marathi, Bengali, Oriya, Bhojpuri, Gujarati and Punjabi. Available across platforms, ZEE5 comes with 1,00,000 hours of on-demand content, including Indian movies and TV shows, music, cine-plays and health and lifestyle videos along with a slew of exclusive Originals, across 12 languages. It also has a Live TV offering 60+ popular Live TV channels.
Speaking on the partnership, Archana Anand, Chief Business Officer – ZEE5 Global, said, "Our partnership with NetRange is a natural progression in our vision of bringing the best of Indian language content to audiences globally on any device of their choice. NetRange is one of the pioneers of Smart TV and OTT ecosystems, and we are delighted to partner with them to make ZEE5 available to their users around the world."
Jan Wendt, CEO of NetRange, said, "As a global content company, ZEE has always been at the forefront of bringing the best of Indian entertainment content to audiences around the world and it is a great moment to have ZEE5 on NetRange connected TVs worldwide."
Accepting one of the major demands of the employees, Google has announced that it will no longer force employees with sexual assault or harassment claims into arbitration.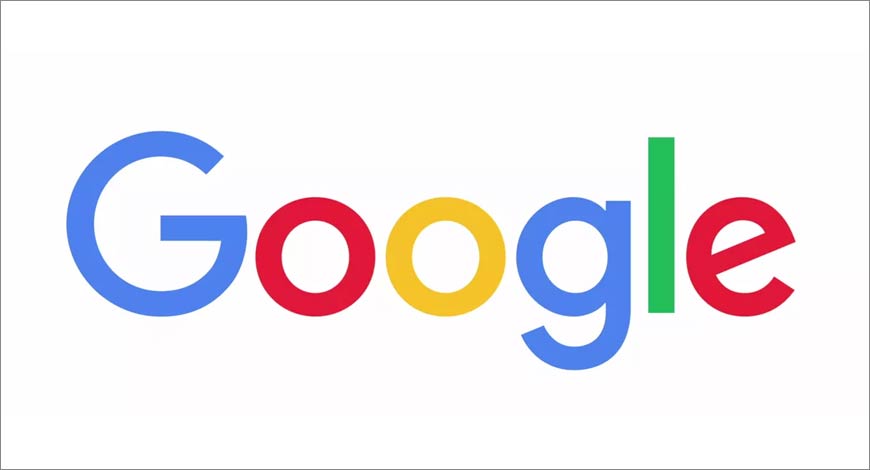 Taking note of the mass walkout and protest of its employees across the globe over the handling of sexual harassment cases, Google has reportedly announced a number of internal changes in the company.
According to media reports, CEO Sundar Pichai on Thursday sent out a mail to all employees in this regard.
"Google's leaders and I have heard your feedback and have been moved by the stories you've shared. We recognise that we have not always gotten everything right in the past and we are sincerely sorry for that. It's clear we need to make some changes," reports quoted Pichai as saying in the email.
Accepting one of the major demands of the employees, Google has announced that it will no longer force employees with sexual assault or harassment claims into arbitration. Arbitration will now be optional under the new policy.
"We will make arbitration optional for individual sexual harassment and sexual assault claims. Google has never required confidentiality in the arbitration process and arbitration still may be the best path for a number of reasons (e.g. personal privacy) but, we recognize that choice should be up to you," Pichai is said to written in the mail.
Reportedly, Google has also decided to provide more detail about sexual misconduct cases in internal reports available to all employees. The details will include the number of cases substantiated and the list of the types of punishment imposed, including fines and pay cuts.
Further, Pichai said the company will update and expand its sexual harassment training, and employees are now required to complete training annually instead of every two years. It will also overhaul how it deals with employee concerns.
Google has also taken into account the need to control alcohol consumption, which is often associated with harassment complaints.
The company reportedly specified, "harassment is never acceptable and alcohol is never an excuse." Leaders at the company are "expected to create teams, events, offsites and environments in which excessive alcohol consumption is strongly discouraged," the memo read.
'Electronics' is top seller, fueled by demand for smartphones and headphones; Indians between 25-34 lead shopping frenzy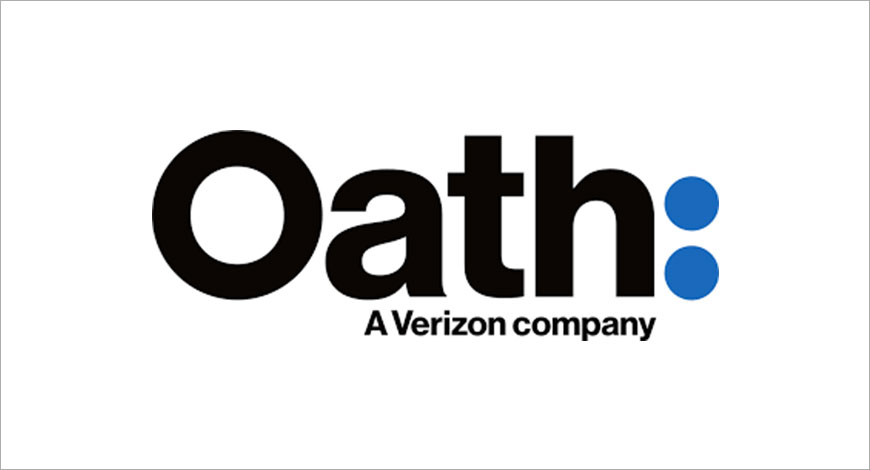 Oath, a Verizon subsidiary, today announced its findings on online shopping trends during the festive season in India. The study uncovers surprising insights into the Indian consumer's choices and behavior during the country's main online shopping season, during which top e- commerce brands go to battle with massive discounts and innovative sales.
Oath has several popular media brands in India, including HuffPost, Yahoo Cricket, Tumblr, Yahoo Finance and Yahoo Mail. The findings are based on data points across these brands and an in-depth understanding of consumer behavior based on content consumption by users. Globally, Oath sees more than 200 billion data points every day and reaches one billion people around the world.
The online shopping season in India is thought to begin with Dussehra around October and go all the way up to Christmas and New Year. However, Oath data reveals that the online shopping burst begins as early as mid-September, when Indians actively begin filling their shopping carts.
Huge momentum in the festive season continues to catalyse the explosive growth of online shopping in India. Sales increased 29% year-over-year in September 2018, setting a record high for India's festive shopping season online.
Indian online shoppers love to buy Electronics online, bargain hunting for festive season discounts. 42% of shoppers bought an electronic item, making it the top selling category. Smartphones and headphones were the most popular items they checked out. In a growing trend, online shopping is becoming a part of "daily life" for shoppers. FMCG comes in second after Electronics as a best-selling category, with shoppers buying their everyday products online, from sugar to shampoo.
"The huge volume of data points across our brands gives us a comprehensive understanding of consumers in India and their behaviour. These deep insights in turn are helping our advertisers to make sense of audiences' preferences and market trends at a very strategic level, to put in place data-driven marketing strategies during this crucial season," says Erin Chao, Head of Platforms, APAC, Oath.
India's online festive shoppers are predominantly male, at 79% -- in line with the ratio of men and women online shoppers in India. Tech-savvy Millennials between 25-34, with greater purchasing power, tend to shop more online during festivals. They come in ahead of other age brackets during this season.
2018 key insights and online shopping trends during India's festive season, based on Oath data:
Online festive shopping begins as early as mid-September. Sales increased 29% year-over-year in September 2018 -- a record high for India's online festive shopping season.

Gen Y leads shopping frenzy: Tech-savvy Millennials between 25-34, with greater purchasing power, tend to shop more online during festivals. They adapt easily to new technology and are bargain hunters who zero in on the big discounts during the festive season.

At 42%, Electronics leads as the top-selling category online, with smartphones and headphones as top buys. Popular smartphone brands in India include Redmi, MI, Samsung and MOTO.

At 12% Baby and Toddler products come in second after Electronics. Indians are heaping their carts with diapers, pants and wipes.

FMCG is a best seller: Shoppers are increasingly buying everyday products online, like sugar, shampoo, salt and toothpaste.

Indian online shoppers pay attention to hair care. Hair conditioner and hair-fall defense shampoos are both popular products. Shoppers also buy beauty products like whitening creams, face-restoring creams, body lotion and UV protection products online.

The top growing product category online is ECommerce prime services, with 4X growth YoY. More and more online shoppers are purchasing ECommerce prime services, which signals they not only care about the price, but also the service quality and guarantee.

Online bestsellers are well-known brands, implying price is not the only factor, but brands matter to Indian online shoppers.