Budget 2019: Media industry's wishlist for the finance minister
From tax reforms to reduction in GST and rationalisation of import duties for equipment, take a look at what these business leaders are looking forward to

by
Published - 31-January-2019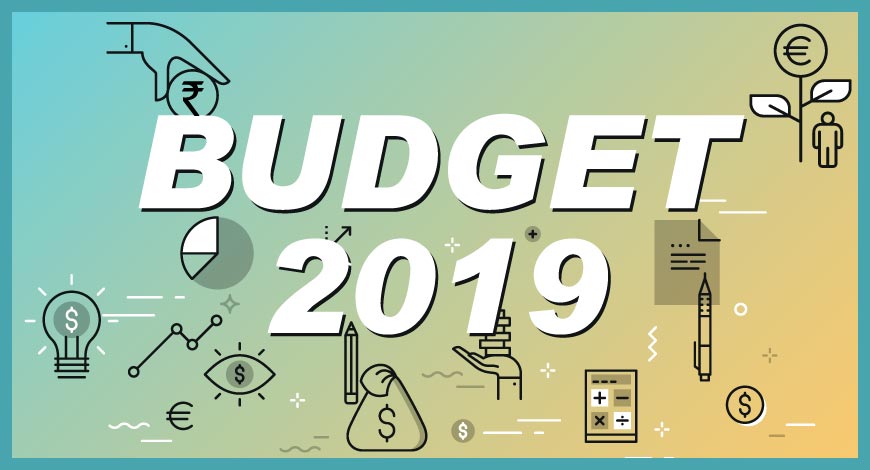 It is January 31 and we are just a day away from the annual Union Budget. All eyes are set on the finance minister as he gets ready to present the financial statement of the country. While the government finalises its list of announcements, for the country, the run-up to the Budget is the time to present its wish lists. And like all sectors, the media industry too has its list of demands. So a day ahead of the big day, we caught up with business leaders to understand what they wanted from the Budget this time.
From tax reforms to reduction in GST and rationalisation of import duties for equipment, take a look at what they expect from the government.
Television
Plan for connecting villages digitally: Avinash Pandey, CEO, ABP News
The Media & Entertainment (M&E) industry grew at approximately 11 per cent last year and is expected to keep up the momentum with a CAGR of 13 per cent this year. The Indian M&E industry is on the cusp of a strong growth backed by rising consumer demand and bolstering advertising revenues. Our budget expectations include auguring taxation on fundraising and infusing the industry with subsidies. We also hope that the budget will delineate more specific plans for connecting the remote villages through high-speed optic fiber networks and building WiFi spots for a digitally-integrated country and connecting remote villages for maximum accentuation."
Streamlining of tax laws & friendlier FDI regime: Partho Dasgupta, CEO, BARC India
The broadcasting sector is in the midst of a changing ecosystem given the backdrop of the new tariff order. The upcoming Union Budget will be crucial in terms of upgradation and streamlining of tax laws. We also expect significant government investments to create jobs in the M&E sector, which is an aspirational sector for today's youth. A friendlier FDI regime too would no doubt encourage more investments and boost long-term growth of the industry. Government schemes have helped boost 'Make in India', and we are hoping more efforts would be taken in this direction. From a television measurement perspective, lower TDS for Section 8 companies like BARC India as well as exemption from 18 per cent GST would be welcome.
Resources for employment generation: Priyanka Kaul, President-Marketing & Special Projects, Network18
The environment in the media sector is upbeat on the back of digitisation and convergence of print, television and internet. No doubt it is one of the fastest growing sectors in the country. I see a great economic opportunity here and am particularly hopeful that the upcoming vote-on-account helps in streamlining and simplifying tax laws. The media & entertainment sector provides employment to a large population, and being a creative field, these jobs are immune to automation. The budget should also look at allocating some resources towards generating greater employment.
Reforms for data & content security: Rajat Nigam, Chief Technology Officer, Network18
I shall be looking at reforms and relaxations that would help adoption of intelligent systems for enhancing data and content security. That is so critical for the media industry in the current technology era. One must appreciate that content, which is the core asset of the broadcasters and media houses, is now virtually available anywhere and at any time, and faces potential risk of theft, breach and unauthorised access. Additionally, there is a need to reform the operational guidelines that are aligned with the shrinking gap between traditional and new age media.
Reduction in GST from 18% to 15%: Pawan Jailkhani, Chief Revenue Office, 9X Media
I think 18 per cent GST should be brought down to 15 per cent. This (high GST) hampers overall cash flow for a lot of broadcasters. GST is very important for TV. This has been a concern; 18 per cent is huge. We are a small network, and if we don't get subsidies from the government, it is difficult to operate. As 18 per cent cash outflow is huge, so a 3 per cent reduction works for us to a large extent.
Since the industry is largely driven by technology, hardware plays a very important role. A reduction in the overall taxation of set-top boxes will also play a key role in propelling growth for the industry with digitisation playing a very important role.
Also, unlike other industries, there is no start-up culture in this industry and the government has not assisted in this. It is extremely difficult for anyone wanting to start a new broadcast company as the entire environment is hostile. The ease of doing business will happen when the government recognises us at par with the other industries.
Print
Provision for community newspapers: Deepa Gahlot, Columnist & Author
The upcoming budget should have some provision for the community newspapers which are doing incredible work. The government needs to support their contribution. The focus so far has been on traditional media outlets and now is the time to look beyond.
Minimum price for newsprint: Alok Mehta, Former President EDI
There should be a minimum price for newsprint and the government should consider that. The readership of print is growing in rural areas and we need to come up with quality publications which will only happen if newsprint cost is rationalised.
Radio
Reduction in GST for radio sector to 5%: Asheesh Chatterjee, CFO, BIG FM
We expect the GST rates for the radio broadcasters to be brought down to 5 per cent in line with the print medium. Radio is a free-to-air medium and would certainly gain from this reduction in GST. We expect the government to look at radio as a medium that can reach masses. Radio has RJs who are basically trust leaders and influencers in their own right. When a message is integrated well with the content, along with the presence of RJs, stories, jingles and slogans, it can be a very effective medium.
Rationalisation of import duties on equipment: Nisha Narayanan, COO, Red FM & Magic FM
For the radio industry, FDI policies, tax and duties rationalisation are some areas that need focus in the Union budget. Radio has entered into additional tier 2-3 markets as part of phase 3 expansion. And for the industry to look at additional cities for launching newer stations, the setup capex cost needs to be lowered. This is only possible if the budget rationalises the import duties on radio equipment which currently is around 30 per cent. A reduction in this will surely make it more viable for both the smaller and larger players to look at setting up newer stations. We expect the budget to look into rationalising import duties on the transmission and other related equipment in this Union Budget.
Also, GST for radio advertising is currently at 18 per cent. We would expect the GST to be brought down to the 5 per cent slab, making the medium more price-competitive. This will encourage advertising growth and garner more business in the upcoming financial year. Lowering of GST will enable small businesses to advertise and expand their businesses.
Custom duty waiver on equipment import: Rahul Namjoshi, Business Head, My FM
GST should be reduced from 18 per cent to 5 per cent on the same lines as print media. Also, there should be a waiver of custom duty on import of equipment as almost all major equipment are imported.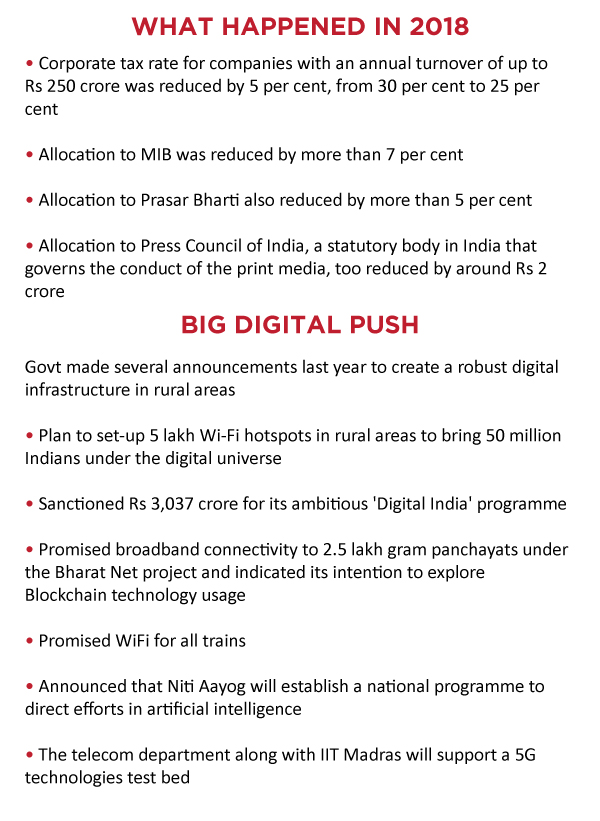 For more updates, subscribe to our WhatsApp Channel - http://bit.ly/e4mWhatsApp and Newsletter - http://bit.ly/2Qu7OIs
For more updates, subscribe to exchange4media's WhatsApp Channel- https://bit.ly/2QUdLCK
PR Professionals will be strategising and executing the Public Relations activities for NHPC at national and state levels

by
Published - 1 hour ago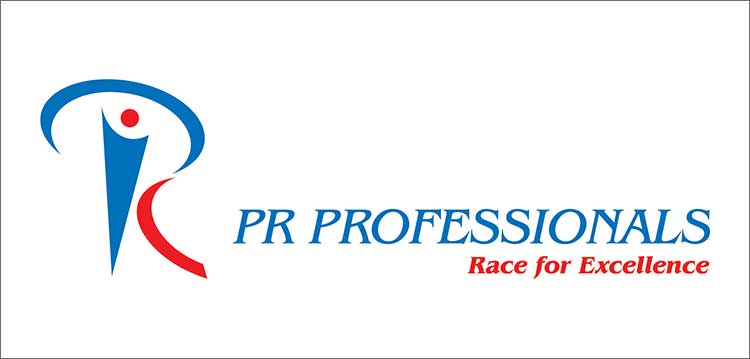 PR Professionals has bagged the national mandate of NHPC Limited (formerly known as National Hydroelectric Power Corp).
The hydropower company is a Schedule 'A' Enterprise of the Government of India which was accorded the Miniratna status in 2008. PR Professionals will be strategising and executing the Public Relations activities for NHPC at the national and state levels.
The addition of NHPC swells up the PSU kitty of PR Professionals which has recently renewed its contract with Lucknow Metro Rail Corporation and National Capital Regional Transport Corporation.
NCRTC is a government body mandated to implement India's first regional rapid transit system in Delhi NCR. With an authorised share capital of Rs 15,000 crore, NHPC is a premier organization in the country engaged in the development of hydropower. It does so through Conventional and Non-Conventional Sources in India and abroad.
"Winning the PR mandate of NHPC at the beginning of 2019 has given us a momentous start and we hope to continue with this impetus throughout the year. This is indeed one of the prestigious accounts for us and we are all set to deliver our best," said Sarvesh Kumar Tiwari, Founder, and Managing Director, PR Professionals.
For more updates, subscribe to exchange4media's WhatsApp Channel- https://bit.ly/2QUdLCK
Gets over 7,000 paying subscribers in just over a month; BQ BLUE caters to exclusive, investigative, analytical & insightful market reports in a premium multi-media format

by
Published - 2 hours ago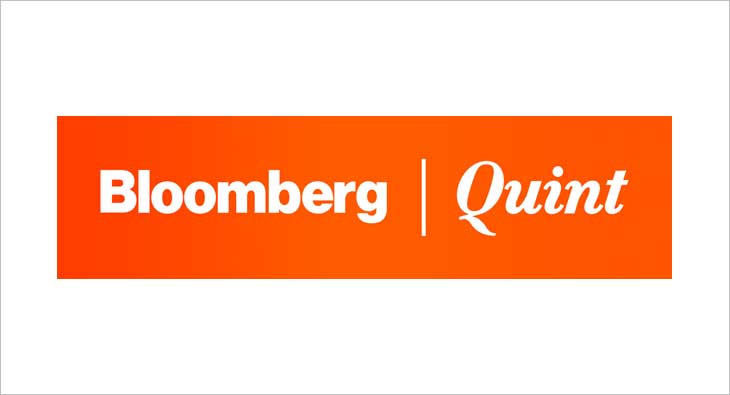 BloombergQuint has launched BQ BLUE, a premium subscription product. It has got over 7,000 paying subscribers in just over a month of its launch.
BQ BLUE is a hybrid model, offering a mix of metered and exclusive stories. It gives subscribers the opportunity to access investigative and analytical articles, market reports, insights, as well as opinions of industry leaders and experts in a high-end, multi-media format.
The service also features BQ Edge, India's first daily video offering that's behind a paywall.
BloombergQuint will continue to offer 5 articles free of charge per month, following which, users have the option to avail a quarterly or annual subscription using a host of payment modes. Micropayment options are also available, starting at Rs 18, through Paytm and other payment platforms, with subscribers also being able to read now and pay later, using Simpl.
Subscribers will also have access to exclusive Bloomberg Businessweek content.
Anil Uniyal, CEO, BloombergQuint said: "BloombergQuint has always strived to uphold the promise of quality, accuracy, and integrity in business journalism. BQ BLUE is a big step forward in our attempt towards achieving that goal. Through insightful industry stories, podcasts, data-driven analytical articles, and more, delivered directly and regularly at their fingertips, we can keep our subscribers constantly updated on all that is going on in the business and financial sector of India. This in-depth analysis helps them make real-time decisions."
For more updates, subscribe to exchange4media's WhatsApp Channel- https://bit.ly/2QUdLCK
PM Narendra Modi to be key note speaker; other top politicians to include Nitin Gadkari, Piyush Goyal and P Chidambaram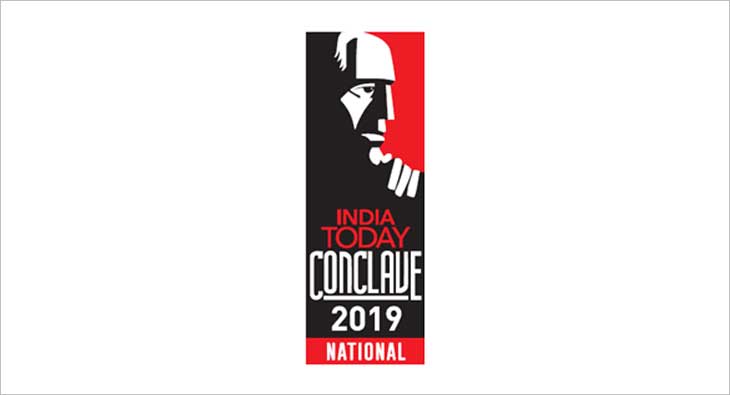 The eighteenth edition of the India Today Conclave will host a range of debates and discussions on a range of issues over March 1 and 2 in New Delhi.
Prime Minister Narendra Modi is the key note speaker at the Conclave and is likely to speak on the India Story under him.
Aroon Purie, Chairman and Editor-in-Chief of the India Today Group, said, "We are honored to have Prime Minister Modi as the keynote speaker at the India Today Conclave. As India heads towards a major election, it will be a privilege to hear him assess his term and spell out his vision for India at the Conclave."
The two days will witness national and international minds converge and deliberate on issues across a spectrum of topics. While Boris Johnson — Brexit leaver, politician, historian, journalist — will explain his choices and why the lessons from Brexit are significant for India in a session titled The Devil & the Deep: Bitter cocktails from Brexit; Nitin Gadkari, Union Minister for Road Transport & Highways, Shipping & Water Resources, River Development and Ganga Rejuvenation will speak on his roadmap for the BJP's political success in the session, 'My Way. And the Highway'.
Piyush Goyal, Interim Finance Minister and P Chidambaram, Former Finance Minister are expected to feature in back-to-back sessions in which they will present their assessment of the economy and election promises in front of a common jury of eminent economists and experts. The session is titled Split Wide Open: What ails the Indian economy?
Bollywood stars Ranveer Singh and Kangana Ranaut will not only add glamour to the event but reveal personal insights and what makes them both so unique and individualistic in an industry built on PR images. Ranveer Singh will be speaking on his 7 deadly sins while Kangana Ranaut will be speaking on creativity, kicking ass and rewriting the rules of being a woman in a session titled #BreakingBad.
The two days will also see an impressive range of politicians, thinkers, economists, analysts, sports stars and artists who will deliberate, debate and decipher the conclave theme of Hard Choices in their respective spheres.

For more updates, subscribe to exchange4media's WhatsApp Channel- https://bit.ly/2QUdLCK
Comcast and Sony making bids to acquire promoter stake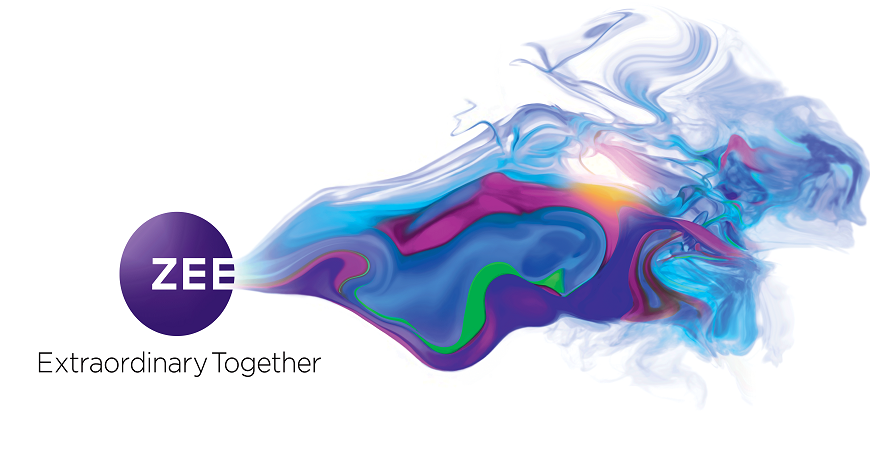 Zee's top management has been in talks with investors for a stake sale, media reports have said.
Comcast and Sony are reportedly vying to acquire a promoter stake and their bids are likely to be nearly Rs 540-560 per share.
Promoters of Zee may also enter into an exclusive binding agreement this week, reports said.
In an interview to a leading business newspaper last week, ZEE CEO Punit Goenka reportedly said that US companies were at the "forefront" for the stake sale. Sony Pictures and Comcast were the two names doing the rounds even then.

For more updates, subscribe to exchange4media's WhatsApp Channel- https://bit.ly/2QUdLCK
This is another award in the digital agency's kitty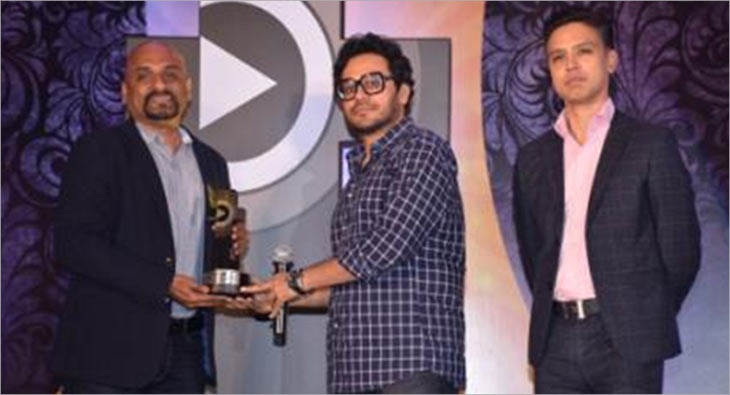 Chennai's premier digital agency, TrendLoud hit another milestone, claiming an honour at the Talent Track Awards in Mumbai on Friday.
They have won a certification of their production efforts in Tamil web series Door No. 403 and an award in the Best Web Series – Regional category with a Special Jury mention for their prowess in the field.
The third edition of Talentrack Awards received participation from over 500 industry players, including major names like Viu, Zee5, Hotstar, Voot, ALT Balaji, SonyLIV, Warner Bros and TVF apart from other digital-content industry players.
Amongst such elite company, TrendLoud's fifth original web series, Door No. 403 won the Best Web Series - Regional (Special Jury Mention) award.
CEO of TrendLoud Mr Chidambaram said, "At this moment, would like to thank TalentTrack, Ernest & Young and other Jury members for this award. It's indeed a great motivation for us to produce many more quality originals in the coming years". He also thanked Viu for the association in producing this series.
"Thanks to Vishal for his guidance and support. Door No. 403 remains special to us - it was our fifth production and now we have grown and have rolled out our tenth series," he said. The Chennai-based company's web series stood tall in a talent pool comprising of Amazon's Mirzapur which won a silver & Netflix's highly-acclaimed Scared Games, which won gold.
With another accolade in their kitty, TrendLoud is now looking into developing more interesting concepts and aiming at more such recognitions like this in the coming years.

For more updates, subscribe to exchange4media's WhatsApp Channel- https://bit.ly/2QUdLCK
BBH Global issues statement saying no evidence was found to support accusations against Barrett, Chief Creative Officer & Managing Partner, BBH India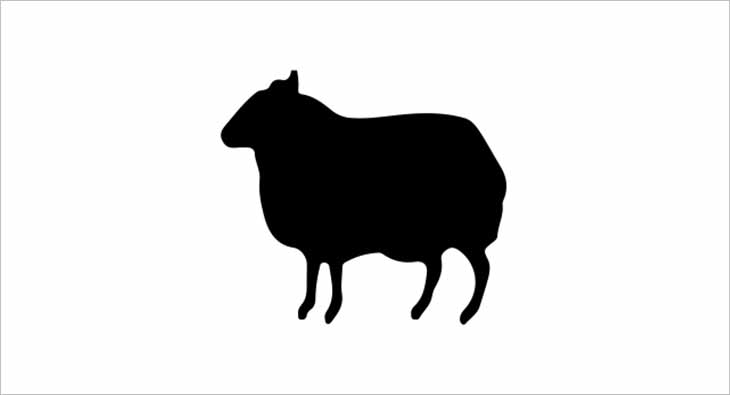 BBH Global has issued a statement saying that an investigation has cleared Russell Barrett, Chief Creative Officer & Managing Partner, BBH India, of allegations of sexual harassment.
The statement said:
"A few weeks ago, unsubstantiated allegations of sexual harassment were published online by a #MeToo campaigner about Russell Barrett, Chief Creative Officer & Managing Partner, BBH India. Given the serious nature of the allegations and our zero tolerance policy towards any form of harassment in the workplace, we immediately began an investigation.
A thorough investigation was conducted by an Independent Committee and found no evidence of misconduct whatsoever. The Committee has fully cleared Russell Barrett of the allegations and any misconduct.
BBH strongly believes in providing a safe, fair and just working environment to all our employees without exception."
For more updates, subscribe to exchange4media's WhatsApp Channel- https://bit.ly/2QUdLCK
The opening session of the conference will be chaired by Col. Rajyavardhan Rathore, Union Minister of State (IC), Information & Broadcasting and Youth Affairs & Sports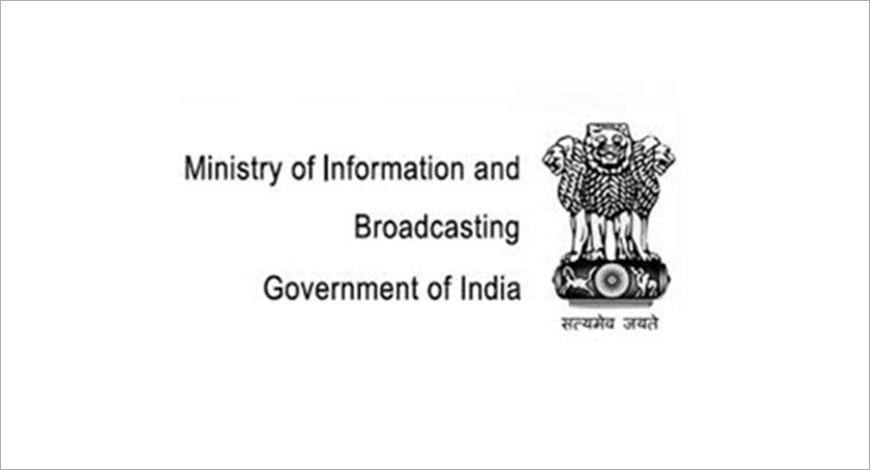 The Ministry of Information & Broadcasting (MIB) is organising the first Annual Conference of Media Units under it on February 13, 2019. The event will be held at Vigyan Bhawan, New Delhi.

The opening session of the conference will be chaired by Col. Rajyavardhan Rathore, Union Minister of State (IC), Information & Broadcasting and Youth Affairs & Sports.
The ministry in a statement said that the conference aims to give a unique platform to the officers of the Indian Information Service working under different media units to converge at an All-India level where they can discuss and deliberate upon the emerging areas of the evolving communication paradigm.
Through the conference, the ministry aims to strengthen synergy between the media units in order to ensure last-mile delivery, while simultaneously brainstorm the use of new technology in communication.
The participants will also discuss the ways of using social media to reach target audience groups and push the boundaries of communication outreach in terms of geographical and cultural barriers.

For more updates, subscribe to exchange4media's WhatsApp Channel- https://bit.ly/2QUdLCK
As per the GroupM report 'This Year, Next Year', India tops the list as the fastest growing major ad market in the world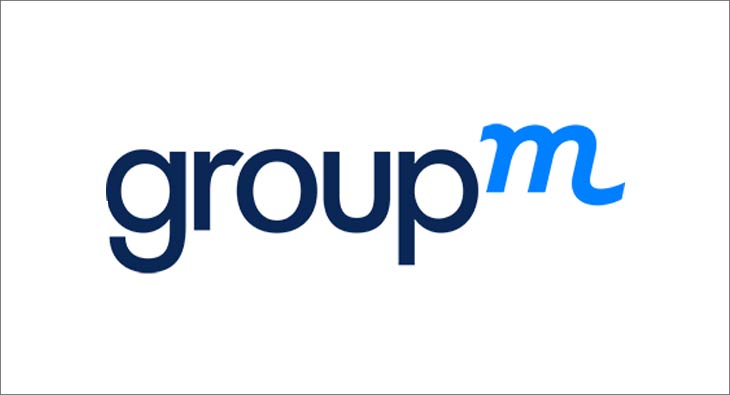 GroupM, the media investment group of WPP, has announced their advertising expenditure (adex) forecasts for 2019.
As per the GroupM futures report 'This Year, Next Year' (TYNY) 2019, India tops the list as the fastest growing major ad market in the world. TYNY forecasts India's advertising investment to reach an estimated Rs 80,678 crore this year.
This represents strong estimated growth of 14 per cent for 2019 (approx. 2x of the GDP growth).
India will be the third highest contributor to the incremental ad spends, only behind China and the US and the tenth fastest growing country with respect to ad spends across the globe.
The Cricket World Cup and Elections in 2019 are expected to boost ad spends. FMCG, Auto, Retail, e-commerce, Tech/Telecom are expected to contribute to two-thirds of the Adex.
Speaking on the TYNY 2019 report, Sam Singh, CEO - GroupM South Asia said, "While we are estimating the global advertising expenditure to grow at 3.6%, India would be witnessing the fastest growth at 14% and reach an estimated Rs.80,578 crores. This would be approximately 2x of the estimated GDP growth in India. This also makes India the 3rd largest adex growth to the worldwide ad spends. We expect sustained and stable media investment growth across categories in India"
This year 37% of incremental ad spends will go towards digital advertising including mobile. The scale at which we are witnessing this digital transformation, GroupM estimates the Digital Adex to continue to grow by 30% in 2019 to Rs 16,038 crore.
Prasanth Kumar, Chief Operating Officer - GroupM South Asia said, "Indian ad spends CAGR between 2014-2018 is at 13% and 2019 expected to witness a higher growth. India is unique among key markets and will witness growth in all media segments and not just digital. Offline media is poised to continue to grow and will contribute to being around 80% of ad spends in 2019."
Television will continue to grow at a steady pace. This year, the growth rate for TV is estimated to be 15%.
Print is estimated to grow by 2.2% and the share of print to all media is expected to be at 23%. While it is expected for both English and regional languages to grow, regional will see slightly higher growth. Vernacular will continue to thrive on both TV and print.
This year, Radio is expected to grow at 15% which is higher than the last couple of years. Cinema will grow at 25% in 2019, as 2018 saw more titles winning audience at the box office. In 2019, GroupM expects cinema to shift from title-based advertising to continued advertising through the year. Lower tax on cinema tickets is expected to drive more footfalls to theatres.
Tushar Vyas, President Growth and Transformation - GroupM South Asia said, "With the surge of technology, better insights and relevant engagement across different platforms, we are expecting marketers to build superior consumer connections for brands. 2019 will witness a faster growth in digital and we are expecting digital to be at 20% media mix. As we are witnessing one in every three Indians digitally connected, we can expect the convergence of data, digital and content to deliver seamless and powerful solutions to brands as well as constantly adding inventive practices into the market."
For more updates, subscribe to exchange4media's WhatsApp Channel- https://bit.ly/2QUdLCK
Subscription Revenues for the quarter was up 24% at Rs 349.6 crore as against Rs 281.8 crore for the corresponding quarter in 2017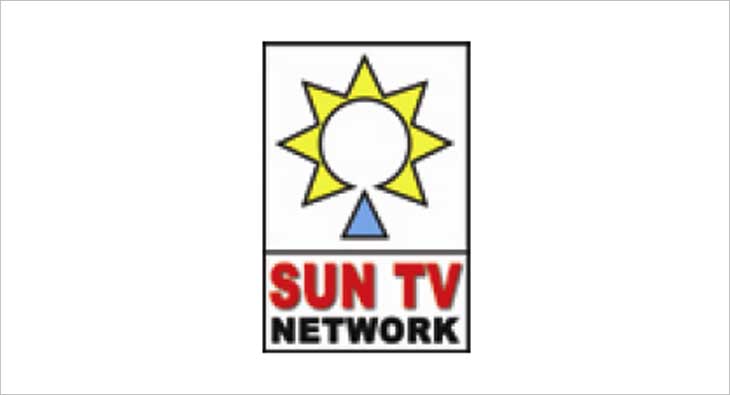 Sun TV Network Limited's revenues for the quarter ended December 2018 was up by 32 per cent at Rs 904.45 crore, as against Rs 683.28 crore for the corresponding quarter in 2017.
The total income for the quarter ended December 31, 2018, was also higher by 34 per cent at Rs 956.04 crore as against Rs 712.39 crore for the corresponding quarter ended December 31, 2017.
The Subscription Revenues for the quarter was up by 24 per cent at Rs 349.60 crore as against Rs 281.82 crore for the corresponding quarter ended in 2017.
The Profit Before Taxes for the quarter ended December 31, 2018, also was higher by 33 per cent at Rs 542 crore as against Rs 406.63 crore for the corresponding quarter ended in 2017.
Sun TV Network Limited's profit after taxes for the current quarter grew by 32% at Rs 351.33 crore as against Rs 266.97 crore for the corresponding quarter ended December 31, 2017.
After accounting for the other comprehensive income (net of taxes), the Total Comprehensive Income for the quarter ended December 31, 2018, was up 32% at Rs 351.39 crore as against Rs 267.03 crore for the corresponding quarter ended in 2017.
The Earnings Per Share for the current quarter grew by 32% at Rs 8.92 as against Rs 6.77 for the corresponding quarter ended December 31, 2017.
At the Board Meeting, the Board of Directors have declared an Interim Dividend of Rs 2.50 per share (50%) on a face value of Rs 5.00 per share.
For more updates, subscribe to exchange4media's WhatsApp Channel- https://bit.ly/2QUdLCK
NBA is one of a kind non-partisan awards function that seeks to recognise Bengaluru's unsung heroes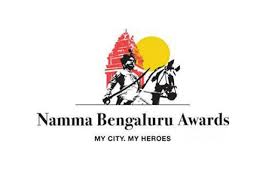 Every day all of our lives are shaped by individuals doing great things – often behind the scenes, or away from the glare of publicity. People are the key to making our society and communities the special place that they are. So, what could be better than to choose some of them for a recognition with Namma Bengaluru Awards (NBA).

Namma Bengaluru Awards is one of a kind non-partisan awards function that seeks to recognise the city's unsung heroes, who brave all odds to make Bengaluru a better city.
The award is unique because Bengaluru's citizens play a crucial role in nominating worthy individuals. An esteemed panel of jury comprising some of the city's leading personalities and urban experts will deliberate and choose winners for the categories of: Citizen of the Year, Rising Star of the Year, Media Person of the Year, Social Entrepreneur of the Year, Government Official of the Year.
These awards also carry a cash prize. Another point about the awards is that the jury chooses the 'Namma Bengalurean of the Year' from the list of winners from different categories.
In addition to recognising the city's heroes, the objective of the awards is to motivate both winners and Bengalureans to strive and work to better the city and the lives of people living here.
Talking about the 10-year journey, Suresh N R – Founder/Managing trustee on Namma Bengaluru Awards Trust, said, "Over the last 9 years, each story has been an inspiration and has also enthused several concerned citizens to work towards the betterment of our city. With a positive change in our hearts and a holistic future for Bengaluru in our minds, we hope the Namma Bengaluru Awards (NBA), 2019, recognises several such heroes."
"The award has recognised and celebrated efforts of the change makers in Bengaluru and so far has received 2,58,468 nominations and recognized 87 unsung heroes out of the 261 finalists in these nine years," Suresh added.
Speaking about the brand refreshment NBA has undergone, Suresh said: "Owing to the growing popularity of NBA, we have decided to create the Namma Bengaluru Awards Trust in our pursuit to recognize, honour and celebrate the efforts of individuals nominated by Bengalureans. The awards this year are being presented with a new logo and a new tag line 'My City My Heroes' to encourage Bengalureans to nominate their heroes."
Eminent jury panel of 2019 NBA
Jury members consisted of leading individuals in their respective fields, humanitarians and experts in policy, some of whom have been with the awards since its inception in 2009.
Shri Ramesh Arvind is the ambassador of NBA and has made a comeback to the awards after a sabbatical of 8 years (one of the juries in 2010).
The other jury members for the 10th edition of the awards are— Pradeep Kar, Chairman and Managing Director, Microland, Ashwini Mahesh, Founder, Social Technology Firm, MapUnity, Dr. Vishal Rao, Oncology Surgeon, Sanjay Prabhu Director, ANMEL, V Ravichandar, Chairman, Feedback Consulting, CN Kumar, Chairman, Advantage Offshore Knowledge Services, Jishnu Dasgupta, Musician and Marketing consultant, NS Mukunda, Founding President, Citizens' Action Forum, S Vishwanath, Water Conservation Expert, Sajan Poovayya, Senior Advocate, Supreme Court of India, Sudarshan Ballal, Chairman, Manipal Group of Hospitals, Tara Anooradha, Cine Artist, G Manjusainath, Senior Correspondent - Press Trust of India, DS Rajashekar, Past President - Citizen Action Forum, Anita Reddy, Founder Trustee, AVAS

Nominations this year were accepted by either of the following: -
• Online submissions by visiting – http://nammabengaluruawards.org/nomination-form-2019/
• Nomination forms from http://bit.ly/2GeSPBO - Fill the details of your hero and send the forms by post to Namma Bengaluru Awards Trust, Ground Floor, #54, Richmond Road, Bengaluru – 560025 so that the nomination forms reach us by February 28, 2019.
For more updates, subscribe to our WhatsApp Channel - http://bit.ly/e4mWhatsApp and Newsletter - http://bit.ly/2Qu7OIs
For more updates, subscribe to exchange4media's WhatsApp Channel- https://bit.ly/2QUdLCK