Xaxis' new Short Form Video brings high-impact ad opportunity to APAC brands
Xaxis in partnership with Sizmek created a new style of social advertising allowing advertisers to capitalise on evolving consumer behaviour

by
Published - 20-February-2019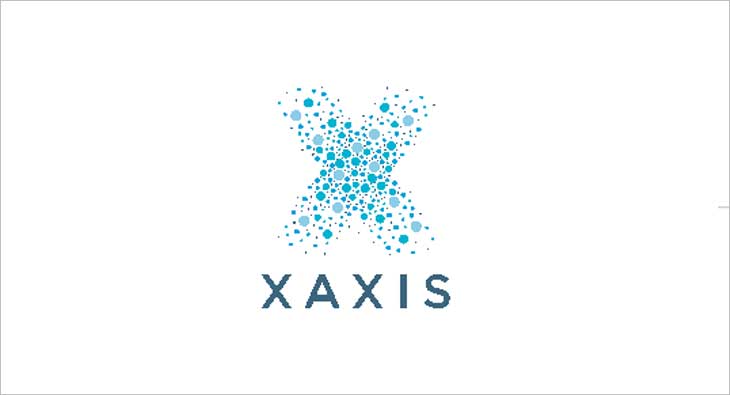 Xaxis, the Outcome Media Company and GroupM's advanced programmatic arm, announced the launch of its new Short Form Video product in the Asia-Pacific market, allowing clients to run campaigns across a selection of premium publishers including Unruly's premium publisher marketplace, Spotify, Rakuten Viber and Dailymotion – driving increased advertising reach and engagement.
The mobile-first, six-second Short Form Video format is the first of its kind to aggregate high-quality brand safe video ads which are 100 per cent viewable and delivers effective engagement.
Xaxis worked closely in partnership with independent advertising technology company, Sizmek, to create this new style of social advertising, giving an edge over current ad options and allowing advertisers to capitalise on evolving consumer behaviour. Sizmek added interactive elements into this Short Form Video format to drive engagement and dwell time. A new social sharing function increases advertising mileage, while custom emoticon reaction buttons unlock a new dimension in campaign measurement.
"Long gone are the days when advertisers could simply rely on good creative and a big budget. Today, brands look to maximise reach by scaling on digital platforms, but genuine engagement remains elusive. Our new ad format has already proven incredibly effective in terms of high-impact brand recall, giving our clients a huge competitive advantage in this market. By adding social sharing and emotional engagement functions for the first time, we have pioneered a distinct way for outcome-driven brands to optimize and measure their campaign results," said Deepika Nikhilender, SVP - APAC, Xaxis.
Phil Townend, Chief Commercial Officer - APAC, Unruly said, "We're super excited to be part of this initiative to innovate the short-form video format. Emotionally engaged audiences drive uplifts in every key metric from completion rates through to sales and ROI. Our latest study found brand uplifts of up to 235 per cent could be driven by emotional engagement. Whilst longer storytelling absolutely has a place in building long term profitable brands, the 6" format gives advertisers the chance to engage their audiences on the move and capture their attention. We know that 6 second ads are on the rise, and the data shows they work well as drivers for reminder and response - so making this content easily shareable is a welcome innovation. With over two-thirds of the Asia-Pacific population being mobile users hungry for bite-sized content, we see Xaxis' short-form video format set to make a big impact in the region and drive tangible outcomes for brands."
Peter Hunter, General Manager - APAC, Sizmek said, "Our partnership with Xaxis to create this APAC-first Short-Form Video product reflects our commitment to building personalised experiences for consumers to connect with brands. This new product will enable brands to be more creative on the smaller screen. The custom emoticon reaction buttons we built into the ad format allow social media users to interact seamlessly with ad content, giving advertisers a more holistic way of measuring audience engagement."
Key clients in the APAC region are already beginning to implement Xaxis' Short Form Video format. A campaign for an entertainment client in the Philippines was one early example of its success: within a one-month period, Short Form Video ads achieved 68 per cent viewability, with over two-thirds of viewers watching the ad in full. By comparison, Facebook's video ads in the Philippines typically have a 7.88 per cent viewability rate with less than one-fifth of viewers watching to the end.
Regional channels have also collaborated so as to maximise the reach and offer a familiar feel to the audience by offering them information in their native languages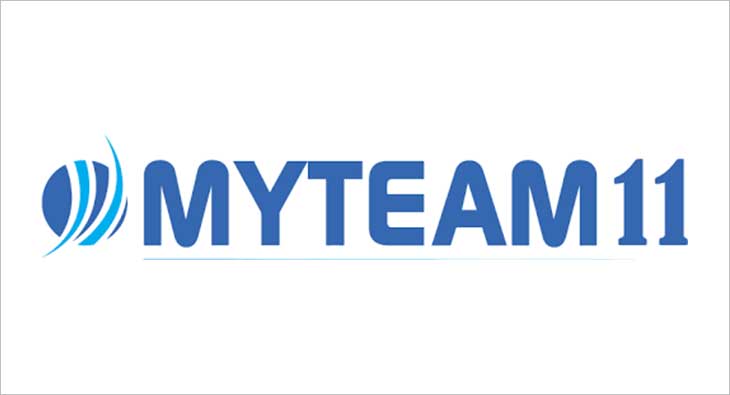 Fantasy sports website MyTeam11, announced a collaboration with 25 television channels across the music, news, sports and knowledge sharing genres among others, in a massive campaign targeting the upcoming T20 and World Cup cricket season.
MyTeam11, who have popular former India cricketer Virender Sehwag as their brand ambassador, has a user base of around 10 million+ active users and offers fantasy cricket, fantasy football, fantasy volleyball, and fantasy kabaddi in two formats, namely the "Safe Play" & the "Regular Play," being the only platform to offer multiple playing options to its users.
A significant number of regional channels have also been collaborated with under the aegis of this association, so as to maximise the reach and offer a familiar feel to the audience by offering them information in their native languages.
Commenting on the development, Vinit Godara, CEO and Co-founder, MyTeam11 said, "We are planning to become the leading brand in the world of fantasy sports, and the upcoming cricket season involving T20 leagues and the ICC cricket world cup seems to be the right fit for our plans. With this collaboration we want to reach out to people in every nook-and-corner of the country and encourage them to use their talent, skills & knowledge of the game to earn while enjoying their favourite sport."
Prior to this collaboration, Myteam11 had signed some noteworthy deals with various sporting properties like the RuPay Pro Volleyball League, Karnataka Premier League and others as their 'Official Fantasy Partner'.
These associations become pertinent in their attempt to outgrow as an organisation and target people who are not much familiar with the concept of fantasy sports. In the words of the company leaders, they are presently targeting on reaching the remote locations of India, spreading the word regarding fantasy sports.
MyTeam11 had also previously partnered with DSport, a premium sports channel of Discovery Communications, as 'Official Broadcasting Partner' for the India-Australia series and as 'Broadcast Co-presenting Partners' of the Bangladesh Premier League. They had also inked a deal with DD Sports for the India-New Zealand T20 series held recently.
Digital Magazine aims at getting the customers to engage with the advertiser's brand story allowing the readers to not just flip through the pages but to intrigue them enough to do so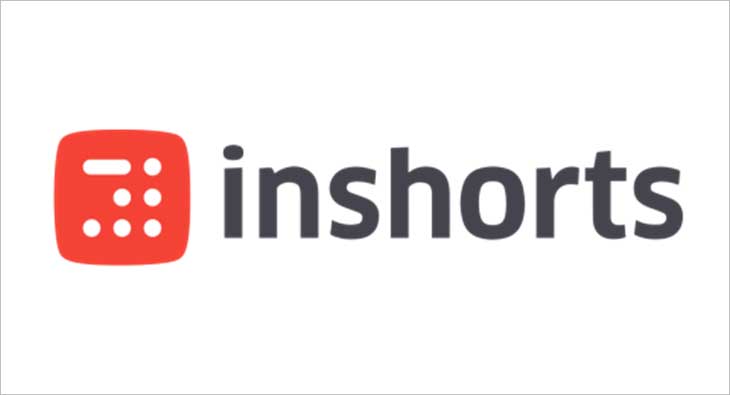 Inshorts, the English news app, has launched its new advertisement format - the Digital Magazine. Launched in 2013, Inshorts has more than 200 advertisers who use the platform to reach out to relevant customers. By innovating Ad formats like Fact Cards, HTML Ads, Inshorts has aimed to create a unique and non-intrusive format of advertising. Keeping in line with Inshorts' constant vision of coming up with more of such relevant and creative ad formats for new age brands who want to connect with netizens, Inshorts has released yet another engaging format of advertising coined 'Digital Magazine'.
Strongly advocating that creative content in today's time cannot be restricted to only text and allowing brands the opportunity to connect with their audience in different and distinct ways; Digital Magazines are designed to include GIFs, videos and polls to keep the audience interested. Similarly, since millennials like to share interesting and relatable content among their peers on social media, they can now share the entire magazine on their social media or via WhatsApp.
Digital Magazine aims at getting the customers themselves to engage with the advertiser's brand story allowing the readers to not just flip through the pages on the go but to intrigue them enough to do so.
Speaking about the launch of Digital Magazine, Azhar Iqubal, Co-founder and CEO, Inshorts said, "Today native advertising is on the rise and brands today need new and creative ways to get their message to their millennial audience and get them to actually listen. With the launch of digital magazine ad format by Inshorts, brands can now engage their audience with content which can be entertaining and insightful, and connect through a non-intrusive medium."
Due to interactive content, low cost production and distribution as compared to traditional magazines, digital magazines are progressively catching the eyes of the marketing and advertiser community. Inshorts digital magazine has already helped some global brands like Netflix to get 3x more engagement as compared to text ads for its new series - 'The Umbrella Academy' within just 2 weeks of its release. Apart from this, Inshorts had also partnered with Netflix for its original series - Narcos and Cadbury for its Valentines' Week campaign.
Further commenting on the launch, Piyush Thakur, National Sales Head at Inshorts said, "We are a company which is known for innovation and industry first. We are known for interesting and engaging products both from user and advertiser prospective. Digital Magazine takes our commitment a step ahead in that direction where it not only serves advertisers prospect of engaging with the user but also enrich user with right kind of information in interesting and crisp manner. We strongly believe, with our commitment, hardwork and farsightedness we will continue to challenge traditional media with our unique and interesting offerings."
The partnership provides customers easy access to ZEE5 content; the portfolio includes original shows and films, premium movies, digital movie premieres of upcoming blockbuster films, and more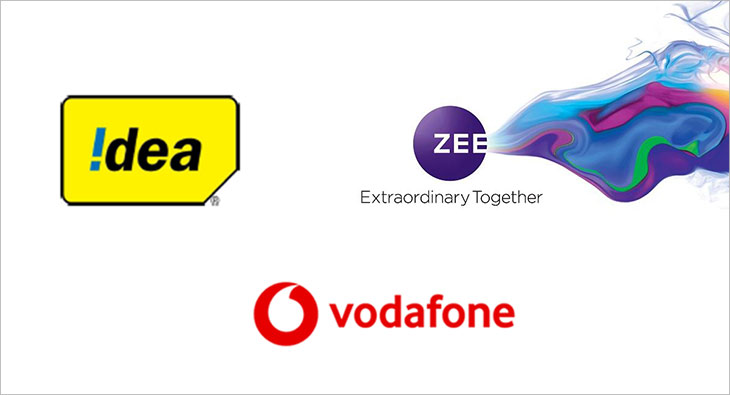 Telecom operator Vodafone Idea Limited and Zee Entertainment Enterprises Limited (ZEEL) announced a strategic partnership for OTT platform ZEE5. Under the strategic partnership, aimed at driving the growth of digital ecosystem in India, the content portfolio of ZEE5 will be available to Vodafone Idea customers on Vodafone Play as well as Idea Movies & TV app.
Customers of Vodafone Idea can now enjoy the entire content catalogue of ZEE5 thereby providing a seamless viewing experience via multiple devices. The association between the two industry leaders will help create a beneficial ecosystem for viewers that will drive the growth of video viewing in smaller cities and towns in times to come. The content of ZEE5 can be accessed by customers through Vodafone Play or idea Movies & TV app. The ZEE5 content is available across 12 languages like English, Hindi, Bengali, Malayalam, Tamil, Telugu, Kannada, Marathi, Oriya, Bhojpuri, Gujarati & Punjabi across genres like Kids content, Cineplays, Live TV and Health and Lifestyle content.
Commenting on the partnership, Avneesh Khosla, Operations Director - Marketing, Vodafone Idea Limited said, "Our customers are constantly seeking rich and diverse content options and we aim to provide enriched entertainment to our customers by offering high quality content on Vodafone Play and Idea Movies & TV. We are happy to partner with ZEE5 and bring their library of content to our customers. Our insights on customer preferences, salience and relevance along with ZEE's deep understanding of the Indian content viewership habits are being brought together through this partnership. We are happy to offer the entire catalogue of ZEE5 along with 2 exclusive channels to our customers as an introductory offer."
Speaking about the association, Tarun Katial, CEO, ZEE5 India said, "ZEE5 and Vodafone Idea lend themselves to a complementary partnership. Having established ourselves as the fastest growing OTT platform in India with the largest repertoire of content, we have attracted subscribers across geographies and demographics. We have an ambitious growth plan charted out for us and through this partnership with Vodafone Idea, India's largest telecom company, we will leverage synergies between the brands and further bolster our presence across the country."
Through this alliance, Vodafone Idea subscribers will be able to access the content repertoire of ZEE5:
LIVE TV offering of ZEE's Network content on Vodafone Play and Idea Movies & TV through ZEE5 app
Real-time broadcast of shows that are being telecast on any of the ZEE channels including Hindi and regional channels – ZEE TV, & TV, ZEE Anmol, Zing, ZEE Marathi, ZEE Tamil, ZEE Bangla, ZEE Yuva, Sarthak TV, ZEE Kannada, ZEE Cinema, ZEE Action, & Pictures, ZEE Café, & flix, ZEE ETC and so on
Unrestricted catch up of ZEE Network content through ZEE5 app. Customers will be able to access the ZEE5 content library including TV shows, movies and Before TV content
Vodafone Idea customers will get access to ZEE5 premium subscription which includes Original shows and films, premium movies, digital movie premieres of upcoming blockbuster films, etc. as an introductory offer
Vodafone Idea subscribers will have access to the complete content portfolio of ZEE5 that includes the original web-series in Hindi and regional languages (including dubbed versions). ZEE5 offers original content in six languages – Hindi, Marathi, Bengali, Tamil, Telugu and Malayalam
Customers will also get unrestricted access to the entire movie library on the platform including digital premieres, acquired content, original films and so on.
The highlight is 2 exclusive linear digital channels including Zee Theatre - premium theatre content to be available on Vodafone Play and Idea Movies & TV app
ZEE5 is India's fastest growing entertainment OTT destination that has invested heavily in acquiring and producing content that will resonate with a cross-section of viewers across the country. As of December 2018, ZEE5 has 56.3 million monthly active users, who spend an average of 31 minutes on the platform per day. ZEE5 has consistently been amongst the top-5 free and grossing entertainment apps in India as per the Google Play store rankings. In a first of its kind initiative, in the past quarter, ZEE5 launched regional subscription packs for Tamil, Telugu and Kannada users. These tiered SVOD packs enable consumers to watch premium content in a language of their choice at half the price. Subscribers of these packs are also able to watch their favourite TV shows hours before they are aired on television later in the day. This offering has helped ZEE5 gather subscription momentum in the south Indian market.
The Vodafone Play app is a one-stop entertainment destination to enjoy live TV Shows, latest movies and original content. Downloaded by more than 10 Million+ Vodafone Subscribers it gives access to over 9500+ movies,in16 different languages, 300+ live TV channels along with a huge catalogue of original web series and International TV Shows across all genres.
Idea Movies & TV app is an ultimate gateway to popular movies and video watching experience. The robust library comprises of 8500+movies, 400+Live TV Channels, TV Shows and Original Content across various genres. With over 10 million+ downloads Idea Movies & TV app has been growing in popularity and rating of 4.4 on Play store.
Nikhil Madhok of Hotstar Original Content and Deepak Dhar of Banijay Asia, reveal whether or not MS Dhoni's docu-drama is a move to provide more content to the consumers during IPL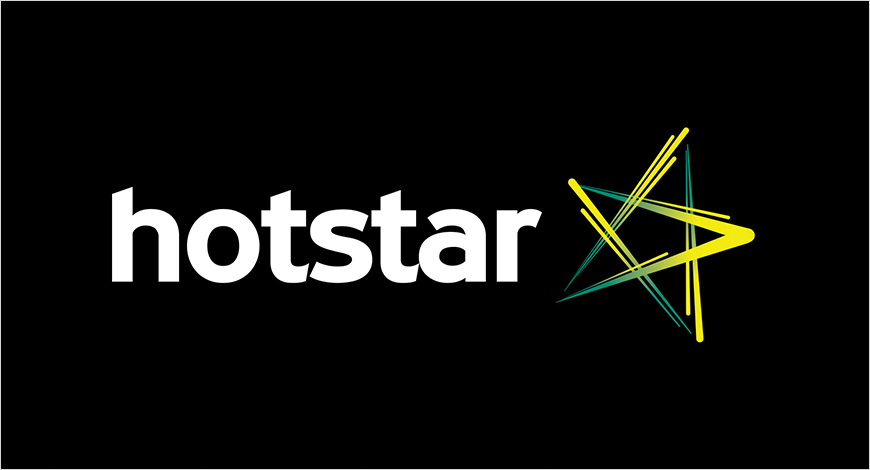 Hotstar recently announced the launch of Hotstar Specials, which will feature shows from India's most acclaimed storytellers. The first to arrive from this bouquet is 'Roar Of The Lion'. It charts the journey of Chennai Super Kings' comeback to IPL through Mahendra Singh Dhoni after a two year ban and lifting the trophy last year. Hotstar claims it's a story he didn't even narrate to his own friends. The show hits the streamer on March 20 which couldn't have been a more apt time because Indian Premiere League begins from March 23. In fact, the first match of the tournament is between CSK and Royal Challengers Bangalore. Could it be a move to get more time spend on the app apart from match viewing? Nikhil Madhok, EVP & Head Hotstar Original Content, insists it's by default and not by design.
Speaking to exchange4media, Madhok explains, "The way this story panned out, we would have wanted it regardless of whether or not IPL had happened. The stars have aligned in such a way that it is launching a couple of days before IPL. It does have a significant advantage. In the course of next eight to six weeks when the IPL is on, the traffic and the numbers are really mind-boggling. Frankly, it provides this particular show a massive opportunity for people to watch it. In that sense yes, it happened more by default than design which is beneficial. For us, we couldn't have asked for a more original story for our first Hotstar Special is concerned."
'Roar of The Lion' is a collaboration with Deepak Dhar's Banijay Asia and MS Dhoni's Dhoni Entertainment with Hotstar being the OTT platform on which it is mounted. When asked what made Dhar go for Hotstar, the Founder & CEO revealed, "The whole content boom that is happening. Now you want content to be made available on every device possible. This has really become the closest screens and the big screen is quite far off." He also added how unlike 'Sachin: A Billion Dreams' which was in the docu-drama space like 'Roar Of the Lion', he never really thought about taking it to the theatres.
Mahendra Singh Dhoni already has a film to his name which speaks about his journey from a TC with the railways to being the World Cup winning captain. The film made Rs 120 crore or more at the box office. So why a show on him makes sense for Hotstar's consumers? Madhok explains, "We announced our initiative for Hotstar Special a few months ago. Around that point of time, Deepak has come up with the idea of 'Roar of The Lion'. We found a couple of things exciting. As the home of cricket in the country, Hotstar is the credible platform to tell such a story. In the kind of specials that we are doing, we are trying to be innovative. A story like his which is a mixture of drama and documentary…people are not really exposed to in this country. Given the size and scale Hotstar has we are going to make it available in multiple languages, the entire country can watch it."
Guest Column: Rohit Dhingra, Co-Founder & CEO of TAGG believes that the current business environment in India has the potential to enhance the growth of the online retail sector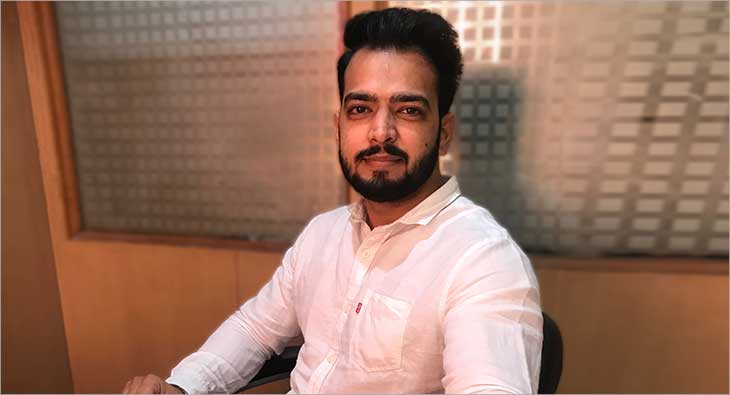 Owing to the rapid technological advancements, the online retailing industry in India has emerged to become one of the most dynamic and fast-growing industries. Factors such as deeper penetration of the internet, increase in smartphone usage and online payments are contributing well towards the growth of the online retail. According to a report by e-Marketer, the e-commerce industry in India has grown more than 3 times since 2015, and by 2022, the same will be worth 71.94 billion dollars.
The current business environment in India has the potential to enhance the growth of the online retail sector. One of the key factors that can fuel its growth is the increase in the number of Internet and smartphone users. According to a recent report of IAMAI, India will have 500 million users internet users by the end of this year. Also, India is one of the booming markets which is observing the rapid growth of smartphone customers. The convenient availability of affordable smartphones will further enhance the e-retailing opportunities in India in the near future.
The rise in transactions through net banking, debit cards, and credit cards is another factor which is augmenting the growth of online retailing. With net-banking and credit/debit cards simplifying the transaction process and the emergence of secure transaction methods like One Time Passwords (OTPs) and secure payment gateways, consumers are preferring to shop online.
Even though the Indian online retailing market has enormous growth prospects, there are a lot of hurdles for e-retailers in the country. Effective logistics play a crucial role in defining the working success of e-retailers as on-time delivery and other priority services are the biggest challenges for online retailers. Also, the cost of logistics in India is high due to the lack of adequate infrastructure along with another significant disadvantage that is the limited technology reserves and developments in the Indian logistics sector. If we observe the other developed countries, there are significantly huge investments carried out in such technologies as Global Positioning System (GPS) to improve the tracking of delivery and shipment of customer orders. Another big difficulty that the sector is facing today is the slow speed internet connectivity which again can have a huge effect on the evolving prospects of online retail in the long run.
Overall, the future of the Indian online retail sector looks bright. The pace at which online retail is growing, it can make a significant contribution to the consolidated retail industry and the economy of our country. The growth of this sector can be boosted enormously, provided we overcome the challenges related to the infrastructure, policy framework and operational environment of our country.
(The author Rohit Dhingra is the Co-Founder & CEO of TAGG, a consumer electronics brand)
Disclaimer: The views expressed here are solely those of the author and do not in any way represent the views of exchange4media.com
The non-fiction travel web series, 'World of MG: An Indian Abroad', will be shot in 6 different countries before concluding in India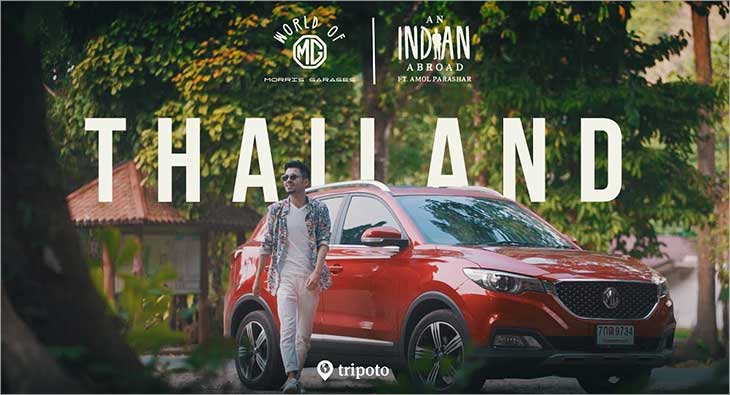 Global travel community Tripoto is partnering with British automaker Morris Garages (MG) India for immersive video solutions, offering to boost awareness and sustain interest about the brand ahead of its India launch this year. Tripoto is creating a non-fiction travel web series, 'World of MG: An Indian Abroad', which will be shot in 6 different countries before concluding in India.
Tripoto has collaborated with actor and model, Amol Parashar, for the 7-season web series, 1 season each for seven countries. Amol will be travelling to all 7 countries, promoting and sustaining Morris Garages as the world's foremost luxury car brand. The series will have Amol bring to life how Morris Garages has been a part of these countries through their culture, food, revelry and cars.
Talking about 'World of MG: An Indian Abroad', Michael Pargal Lyngdoh, Co-founder, Tripoto, said, "The digital renaissance in our country has triggered the youth to turn to the internet for alternative and shareable content. Web Series have become an impactful way to present a brand and create lasting conversations. Through World of MG: An Indian Abroad, we aim to build a connection for Morris Garages (MG) India amongst our strong and active community of more than 25 Mn+ travelers."
Speaking on their association woth Tripoto, Pallavi Singh, Marketing Head, Morris Garages (MG) India India, said, "Since the inception of the brand in 1924, storytelling has been an integral part of MG. In India, we have been following in the footsteps by focussing on powerful, emotive video content using new-age digital tools and formats. We've had a great association with Tripoto in the past with #RoadToMGLive! Through World of MG: An Indian Abroad series, we hope to take this association further ahead by giving a peek into MG's global presence across the world and thereby, letting communities experience the local cultural flavour."
The first of season of the series, shot in Thailand will go live on Tripoto's social media channels and its website (www.tripoto.com) from March 14 onwards. The four episodes will be shown back to back each day from March 14 to March 17.
Apart from Thailand, 'World of MG: An Indian Abroad' has been shot in China and other countries in his travel map are Egypt, Australia, United Arab Emirates, South Africa and then culminating in India.

Momspresso's new product offers women dedicated groups wherein they can discuss specific topics like single motherhood, intimacy and depression without revealing their identities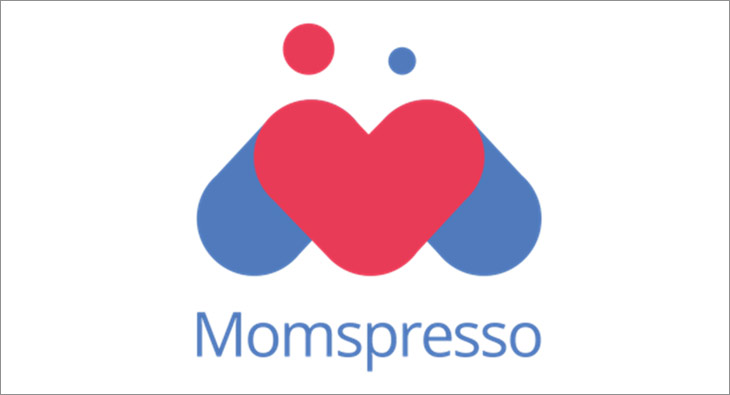 Topics such as financial independence, post-pregnancy weight loss and child care tips are commonly talked about across parenting groups and platforms. However, mothers seldom speak up about issues that truly affect their physical and mental well-being through public domains such as social media platforms. Identifying the need for women to discuss lesser spoken topics, without divulging their identities, Momspresso, a platform of expression for Moms, has launched Support Groups. Momspresso's new product is aimed at offering women dedicated groups wherein they can discuss specific topics like single motherhood, intimacy and depression without revealing their identities.
Internationally, there are several groups for moms where they can bond with like-minded women, share their problems and offer solutions, all the while remaining anonymous. Through such groups, mothers can create a sisterhood of sorts, a safe space for them to open up about issues important to them. In India, unfortunately, such groups that facilitate anonymous solidarity do not exist. While numerous moms are a part of various groups on social media that discuss common topics related to motherhood, many mothers do not feel comfortable participating due to the fear of being identified and judged by friends or relatives. Through this feature mothers can remain anonymous while discussing intimate issues affecting their lives, Momspresso is ensuring that mother can use the community to seek or share advice without fear of being judged or misunderstood.
Since the launch of support groups in October 2018, in both English and Hindi, the product has witnessed strong traction, with audio comments being a popular feature with users. The Hindi group "Kahein man ki har baat", has seen the highest engagement with mothers finding the comfort of anonymity to discuss a wide variety of topics. 'Depression and Anxiety' is another group that has seen good engagement with mothers discussing pertinent issues such as postpartum depression, healing from anxiety and how to deal with negative emotions. Similarly, the group for 'divorced and single mums' allows mothers to open up about the financial, emotional and physical implications of solo parenting.
Currently, Momspresso is eyeing rapid expansion by adding several new products. To oversee its product function, Momspresso has also announced the appointment of Anirudh Agrawal as its Product Head. Anirudh moves to Momspresso from PopXo, where he spearheaded the product. He will play a key in driving Momspresso's product strategy to achieve its vision of having 70 per cent of all urban Indian mothers use the platform.
Speaking on the launch of Support Groups, Vishal Gupta, Co-founder & CEO of Momspresso said, "Motherhood can be a lonely journey and through this product, we will enable mothers to seek and provide support on a wide range of issues that affect them deeply. With every Support Group, we want mothers to reassure mothers that they are not alone".
Speaking on the unique concept of anonymous support groups, Shimona Shahi Rana, Chief Content Officer, Momspresso, said, "We have started 23 Groups across English and Hindi, including Divorce and Single Moms, Adoption, Sex & Intimacy, Raising Children with Disabilities, In-laws Stories and New Moms, amongst others. More groups will be added throughout the year. By joining a group, mothers will have easy access to other mothers who are going through the same experiences as them. They can share their experiences, ask and answer questions posed by other moms, create polls on topics which they always wondered about and, most importantly, support each other. The best part is that they can do so anonymously, so more moms will be able to partake in difficult yet important conversations through our platform," she added.
Since its inception, Momspresso has inspired moms to become the best and happiest versions of themselves. Its rich community of 10,000 mommy bloggers have created more than 80,000 blogs in 8 different languages, covering topics as diverse as pregnancy and baby care, teenage and adolescent issues, beauty, fashion, relationships, healthcare and more. With the launch of Momspresso Groups, the platform is cementing its position as a safe space that connects and supports moms through the journey of motherhood and womanhood. With the collective strength of its 18 million mom community, Momspresso wants moms to know that #YouAreNotAlone.
The game consists So Sorry Politoons, which were unveiled by Sunil Gavaskar at the FICCI FRAMES event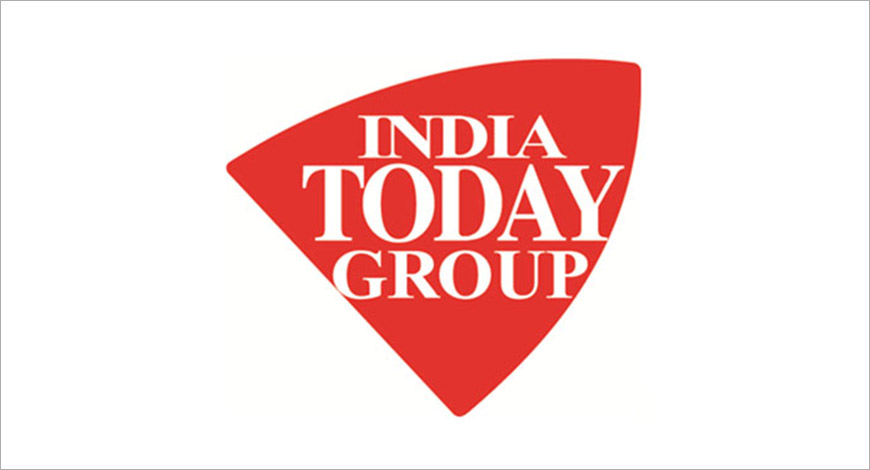 The India Today Group unveiled a gaming app called So Sorry Gully Cricket, featuring its award-winning politoons in the line-up of players.
A perfect fusion of sports and news ahead of general elections and the Cricket World Cup, So Sorry Gully Cricket was launched at FICCI FRAMES event in Mumbai by Indian cricketing legend Sunil Gavaskar alongside Sam Balasara, Founder Chairman, Madison Worldwide and Shashi Sinha, Chief Executive Officer, IPG Mediabrands.
Kalli Purie, Vice-Chairperson, India Today Group said, "We are really excited to announce the launch of the new game 'So Sorry Gully Cricket' at FRAMES in presence of such a distinguished audience. 'So Sorry Gully Cricket' is a unique game that portrays life and politics in a way that is interactive, real and interesting. With India heading for Parliamentary elections the timing could not be more perfect. It's a super example of an integrated use of technology and content."
The app uses animated cartoon videos in a game set in trademark Indian 'gullies', or streets, something that every Indian consumer has experienced while growing up and playing cricket.
Teams in this fun game make up of top politicians contesting Lok Sabha elections, cricket-loving avatars of famous politoons from the blockbuster So Sorry series. So Sorry Gully Cricket is jazzed up with artwork that every Indian would relate to.
A visual delight, the game is enriched with fun elements, such as a milkman and a 'machhiwali', or a fish vendor, typically seen in Mumbai. The game comprises 85 matches and follows unique rules of gully cricket, under-arm bowling and one bounce catch-outs included.
"Cricket is potentially a religion. We had a perfect ingredient in So Sorry characters and the fusion of the two will work for sure. You will recognise all the characters and sounds. It's a treat to the ears as well," said Alok Kejriwal, Founder and CEO of Games2win India Private Limited, who devised the app.
Amogh Dusad, Head Content, Partnerships and New Initiatives, Digital, Sony Pictures Networks India, and Sameer Saxena, Chief Content Officer and Head, TVF Originals say OTT is exploding at the moment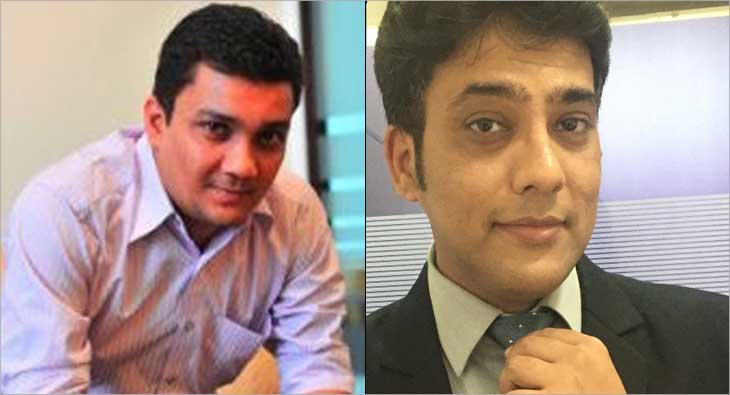 The OTT space is expanding rapidly and there is scope for all players to grow together, said Amogh Dusad, Head Content, Partnerships and New Initiatives, Digital, Sony Pictures Networks India, and Sameer Saxena, Chief Content Officer and Head of TVF Originals at The Viral Fever.
They spoke to exchange4media at the launch of 'Tripling Season 2', the celebrated web series by The Viral Fever - TVF originals.
Asked about the growth of vernacular content on OTT, both Saxena and Dusad said that there will be growth on that front.
Saxena said vernacular is indeed a huge market, though TVF is yet to tap that area. It is the future where immense success and opportunities could be seen for content creators, he said.
Saxena further said that content is extremely important for the digital platform. "It is exploding. Earlier, there were limited opportunities with only just films and television. But, now the avenues have been thrown open with OTT platforms coming in and gradually ruling the market," he added.
Saxena, the man behind TVF, said: "TVF is all set to introduce many more distinguished genres for their audiences. We, being leaders, are only going to grow."
Meanwhile, Dusad spoke about the innovation and experimentation in OTT.
Edited excerpts of interview with Dusad:
How fierce is the competition among OTT platforms in terms of staying on top?
There is a lot of activity happening in the category. According to a FICCI report, about 1,200 to 1,400 hours of original content are being created for OTT today. I really don't think it's competition as the market is expanding at such a fast pace. There are 350 million people who are on online videos. That number is growing by almost 30 to 35 per cent.
There is a space for everyone to grow. A lot of experiment and innovation is happening in terms of people presenting their stories, subjects they are choosing and the format they want to show the stories in, 40 or 50 minutes content. That's the exciting part. By far, we see it as actually not the competition but more as an opportunity to get on board more creative and good content.
While the English content seems to have been selling, will the Hindi content too create a stir globally in terms of presenting short stories or web series.
Presenting or focusing on English-driven content is not the direction where the online video market is focusing. What I see is a reverse trend rather. We have observed that more than English language content, it is the Hindi generated one which is happening. There is in fact more regional content on OTT now. The trend is moving towards Hindi or vernacular than English.
What are the growth or success prospects when it comes to generating women-centric content? Would it help garner more women viewership on the OTT platforms?
With regards to women viewership, the content on Sony Liv has seen a lot of growth in viewership. In terms of content, we had done a couple of series in the past called 'Married Women Diaries'. The series was a fun take on marriage issues and a peek into the lives of married women. I think we will continue to evaluate concepts which cater to both men and women. Nonetheless, it's a growing need gap. Probably two to three years ago, it wasn't there but now we can see a considerable change.
How true are the rumours that cable operators may collaborate with OTT platforms in order to get viewership?
It's not true as per my knowledge. I haven't heard anything about such collaborations. However, what is happening in the market right now is the implementation of the MRP regime. It's a big change which is affecting the users as well as the entire chain.
In terms of marketing and further cementing Sony Liv's position in the market, what can viewers expect?
We have big ambitions this year and are looking at more creative content, offering lot of different genres to our consumers, collaborating with various creative heads and most importantly foraging into sports. Also, a lot of partnership can be seen in the future with companies like TVF and series like 'Tripling'. There is lot in the pipeline for the viewers."
On the sidelines of a tech summit in the capital, Chen, General Manager of Alibaba's UC Ads spoke to us about the trends shaping the mobile advertising landscape in the country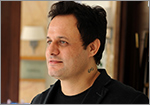 by
Published - 11 hours ago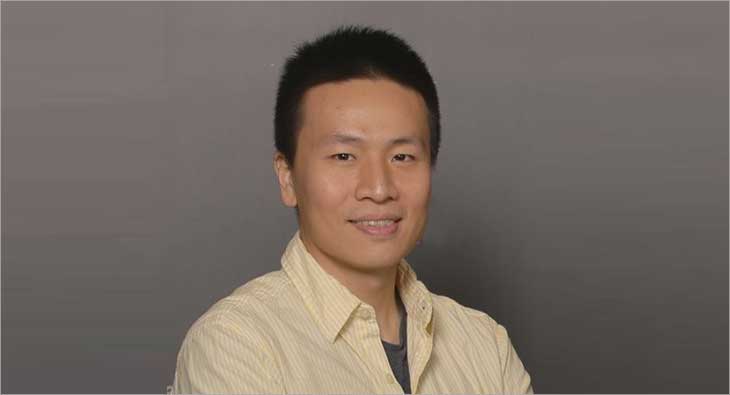 Mobile advertising in India is witnessing phenomenal growth, especially with rising smartphone users and low data costs. On the back of this trend, a lot of global players have entered the Indian market to tap the big opportunity that it holds.
Alibaba's UC Ads, which reaches 600 million mobile users per day, is one such platform that offers mobile advertising solutions to brands across the world and its India story has been a big success so far.
On the sidelines of a tech summit in the capital, we spoke to Morden Chen, General Manager of Alibaba's UC Ads, about the trends shaping the mobile advertising landscape in the country.
Speaking about the changing contours of mobile advertising solutions in India, Chen said, "For the last one year, the biggest things that we have been doing are--focusing on influencer marketing, because we have a lot of influencers on our platform, and pushing our video based advertisement solution to make video ads more mobile friendly, by saying that I mean making them more short form."
"In India people are still in favour of long form video advertising content of 30 seconds or 60 seconds, they are still taking the TV commercial to mobile, while in many other markets the trends have become different. The video ad content has been modified and created for mobile environment, here (india) we have not seen that trend yet," he added.
Chen also stated that India is offering big growth opportunity for platforms like UC Ads which believes in providing effective and innovative solutions to brands. "Our growth rate in India is higher than the average digital advertising market growth rate. The market growth rate is around 32 or 33 per cent, from 2017-18, and our growth rate as UC advertisers is a lot higher than that."
While India may be growing as a market for mobile advertisers, according to Chen the mobile ad platforms are still facing challenges when it comes to geo targeting, demographic based targeting and behaviour based targeting.
Chen also spoke about the rising use of ad blockers and how UC Ads has found a way to deal with it.
"There are some advertising formats and placements which lead to a lower CTR average, like pop up ads, and most ad blockers work on such formats which are not very user friendly. On the other hand we are into native ad business, which means ads blend into articles, they blend into the environment. The average CTR for a native banner ad is around one per cent to two per cent, it is higher than the banner ads. So if you design your placement in an adaptive way, people won't need that many ad blockers and this is what we do at UC ads," said Chen.