TV industry growth to attract advertisers in regional markets
According to experts, rural electrification, digitisation and rise of the new aspirational middle class has led to the growth of television viewership by
Published - 06-August-2018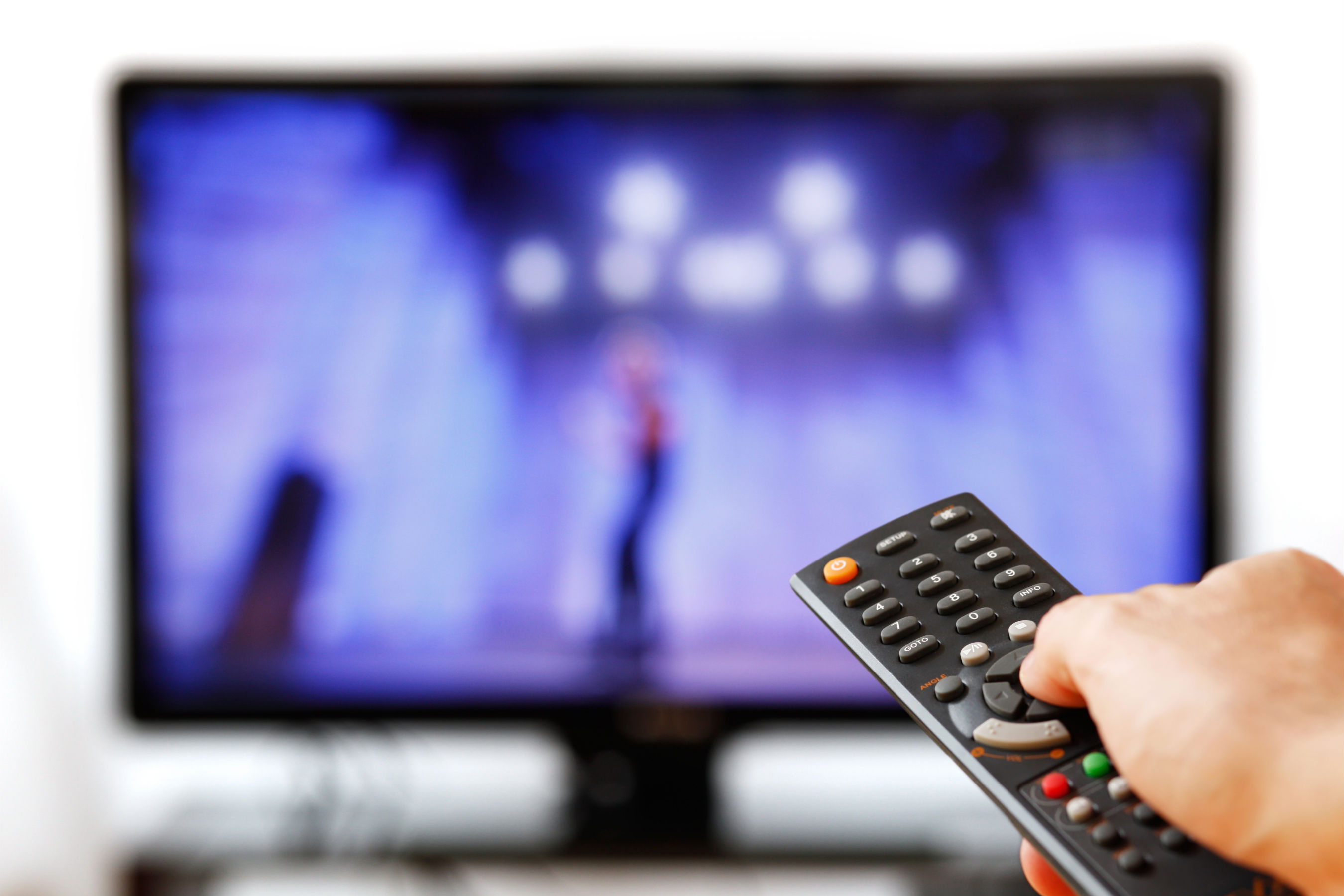 According to BARC India's recently released second edition of Broadcast India (BI) 2018 survey, television viewership still maintains its stronghold despite the rise of video consumption on digital platforms. Amit Shah, Cluster Head – Regional Hindi Speaking Markets, ZEEL, explains that with positive movement indicators such as rural electrification leading to increased penetration of television, rise of the new aspirational middle class, digitisation are factors that will lead to a buoyant TV industry growth in the future.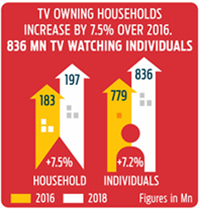 As per the survey, based on a sample study of three lakh homes in the country, TV homes have seen a 7.5 percent jump. India currently boasts of 298 million homes, of which 197 million own TV sets. This gives an opportunity of almost 100mn more TV homes in the country.
Shah believes that television will remain the primary mode of entertainment given its nature of family viewing and effortless entertainment. "The fundamental trends of TV viewing will not fade away. Although viewing behaviour is changing, video consumption is taking place on both TV and digital. The avenues to consume content are growing, whether it is through broadcast or OTT," says Shah.
The survey highlights the fact that the number of persons with television access has risen to more than 835 million, while smartphone access is still at around 300 million. Television contributes to 45 percent of total ad spends and remains the widest medium for advertisers. This number is expected to increase by 13 per cent this year.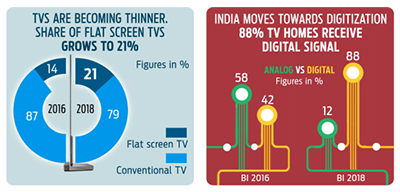 The report also states that both HSM and South Markets have seen a spike in viewership. HSM and South witnessed an increase of 12 percent and 10 percent in week 29. But will this make broadcasters and advertisers invest in this market in terms of content and advertising?
Shah explained, "TV consumption in regional markets is increasing rapidly and as a network we are driving a deep cultural connection with the viewers through our differentiated content offerings. We are witnessing an increase in viewership share across the HSM market, which displays the viewer's appetite to consume content in the local language. This should definitely generate enthusiasm among the advertisers. Most companies have shared positive Q1 results and this in turn should result in healthy A&P spends, wherein the regional market will be a key beneficiary."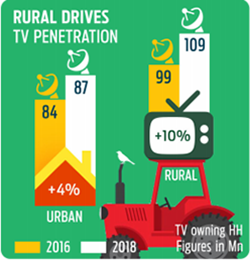 The English news genre viewership has increased by 21 percent in All India Market, whereas Urban India saw an increase of 24 percent and Rural India grew by 10 percent.
Speaking specifically about the news genre, Vikas Khanchandani, CEO, Republic TV, shared that the News Genre viewership witnessed a 24 percent growth compared to the previous four week, which is the maximum growth compared to other genres. "Television is the most accessible source of entertainment and information for consumers. It also is the most impactful and effective platform for advertisers helping them build brands and their business thereof. News consumption has been growing significantly for the last few years across National and regional markets and it will continue to do so as the election programming builds up," said the Republic TV CEO.
On the other, Vineet Sodhani, CEO, Spatial Access, believes that New TV homes watch more of TV, partly fuelling the growth in overall viewership numbers. He said, "Urban India viewership numbers going up is a good sign showcasing that digital has yet to make a dent on overall TV viewership. However, in many upper-crust consumers, viewership is on the decline, especially of many English language genres."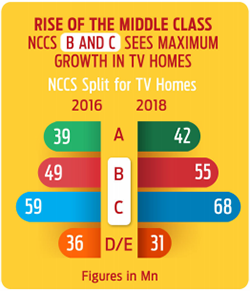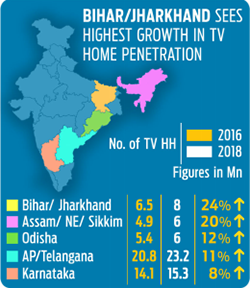 As per the Survey, with 123 million TV homes belonging to the Middle Class, NCCS B & C accounts for 63 per cent of TV homes in India. Together NCCS ABC or the affluent TV-owning homes form 84 percent of TV Homes in the country. The fact that homes falling under the low-socioeconomic class (NCCS D/E) have seen a 13 percent drop, highlights the improving disposable income of an Indian home and is in line with the rising economic growth and prosperity.
"88 percent of TV homes receive digital signals. The advertisers need to see that the digital penetration is huge as India moves towards digitisation. Also, important markets like Punjab, Haryana and North East are now bifurcated and have huge potential, even Bihar-Jharkhand ranks highest in TV home penetration. Also, each age group has grown. Soon, you will see some upsurge in channels. Especially music channels further will be well represented through these numbers," concluded Pawan Jailkhani, Chief Revenue Officer, 9X Media.