The top events of 2010
The year 2010 saw some key events that shaped the advertising and media industry – in India and abroad. Besides the industry regulars – Cannes Lions, GoaFest, FICCI Frames, IMPACT Person of the Year – there was the exchange4media Conclave and the first ever exchange4media Radio Advertising Awards…
The year 2010 saw key events that shaped the advertising and media industry – in India and abroad. Besides the industry regulars – Cannes Lions, GoaFest, FICCI Frames, IMPACT Person of the Year – there was the exchange4media Conclave and the first ever exchange4media Radio Advertising Awards…
exchange4media Conclave 2010
The exchange4media Conclave 2010 was held in two legs – in Delhi on June 9, 2010 and in Mumbai on June 11, 2010. The Conclave saw the participation of several advertising and media stalwarts – both global and Indian – who shared their views on myriad topics ranging from 'Emerging role of India in the global context' to lessons from the past decade and client-agency relationship, among others.
Today, there is a race of ideas, and India has become a generator of ideas: Tim Love (June 10, 2010)
The Keynote Address at exchange4media Conclave 2010 on June 9, 2010 in New Delhi was delivered by Tim Love, Vice Chairman, Omnicom Group & CEO, Omnicom APIMA. The session chairperson was G Krishnan, CEO, TV Today. And the topic at hand was – 'Emerging role of India in the global context: Taking the giant leap from developing to developed nation.' Tim Love spoke on India in the global context and the role India has to play in the global economy.
Vir Sanghvi, Ashok Venkatramani, Madhukar Kamath, Jasmin Sohrabji, Sam Balsara, Sivakumar Sundaram recall lessons of the last decade & define rules of the next (June 10, 2010)
The exchange4media Conclave 2010 concluded with a Power Panel that was marked by some intense debate. The panellists – Ashok Venkatramani, Madhukar Kamath, Jasmin Sohrabji, Sam Balsara, Sivakumar Sundaram – gave their views on the learnings from the decade gone by and the expectations from the next decade. Session Chairperson Vir Sanghvi encompassed even the audience in the debate, which made the session very interactive and involving.
Clients, agencies share a tough love, say Alok Bhardwaj, Anita Nayyar, Ashish Bhasin, Les Margulis, Shefali Chhachhi; Raj Nayak hopes for a solution
Ajay Kakar, Satyajit Sen, Sudha Natarajan, Maheshwar Peri & Rahul Dev rue over agency-media owners "unethical" practices
Future of communication: Josy Paul, Seiichiro Hayata & Srikant Sastri debate; V Ramachandran concludes partnership way ahead
New Age Marketers Gaurav Gupta, Himanshu Khanna & Sanjay Kanekar say 'What slowdown?'
You have to know when not to get in the way of change: Irwin Gotlieb, Global CEO, GroupM (June 11, 2010)
Delivering the keynote address at the exchange4media Conclave 2010 in Mumbai on June 11, Irwin Gotlieb, Global CEO, GroupM, highlighted the huge opportunities for marketing and advertising industries through digital distribution of media. According to him, "All we need to do is embrace change and have a bit of vision. The fact is that vision requires acute observation and deep understanding."
From an agency point of view, I would put my money on India and China: Irwin Gotlieb, Global CEO, GroupM
Marketing is all about brilliant ideas that wow the consumer: Rahul Welde Unilever (June 14, 2010)
Unilever's Rahul Welde had the audience's attention with his special address on 'The New Age Marketer: As the dust settles on slowdown, what are the new rules?' at the exchange4media Conclave n Mumbai on June 11. Welde stressed on the need to have big ideas that travelled across the globe and ideas that could be crowd sourced or open sourced.
Measurement currency needed in ratings, stress Paritosh Joshi and LV Krishnan; but, TV industry too ad dependent, says Sam Balsara
Recession lessons well learnt, but worst may not be over, caution Apurva Purohit, Ashok Venkatramani, Suman Srivastava, Tarun Rai, Vikram Sakhuja, Srinivasan Swamy
Shashi Sinha, Ravi Kiran draw swords over whether media agencies should also be media owners
Uday Shankar is impact Person of the Year 2010 (December 17, 2010)
Uday Shankar, CEO, STAR India, was crowned the coveted impact Person of the Year 2010 at a glittering ceremony in Mumbai on the evening of December 16, 2010. The event was presented by Jagran.
IMPACT Person of the Year Uday Shankar on his journey from being 'Jholawala' reporter to CEO
Leadership cannot be taken for granted: Uday Shankar
Cannes Lions 2010: Ogilvy wins a Silver Lion; India's final metal tally – 17 Lions (June 28, 2010)
With zero shortlists in Titanium & Integrated and Film Craft Lions, India's last fighting category was Film Lions, and Ogilvy & Mather India has won a Silver Lion Campaign for Breakthrough. With this, the final metal tally for India is 17 Lions. Last year, Indian agencies had won a total of 25 Lions.
Cannes Lions to use 'The International Festival of Creativity' as new strapline
Cannes Lions 2010: India draws a blank in Titanium & Integrated Lions
Cannes Lions 2010: And a blank from India in Film Craft Lions too
Cannes Lions 2010: Sir Martin Sorrell & Unilever's Keith Weed get down to business at the Cannes Debate
Cannes Lions 2010: Miles S Nadal, Chairman, CEO, MDC Partners throws a million-dollar challenge to entrepreneurs
Cannes Lions 2010: Rise of the Independent – TapRoot & Creativeland make their presence felt
Ogilvy India dominates with 43 Creative Abbys; takes home Grand Prix too with Nirvana Films (April 12, 2010)
The final day of GoaFest 2010 ended on a high note for Ogilvy India, which bagged the maximum number of Creative Abby – 43 to be precise (three Golds, nine Silvers and 30 Bronzes). The agency also bagged the Grand Prix in the Integrated category for Vodafone ZooZoos. Nirvana Films, too, took home the Grand Prix for Vodafone ZooZoos.
Maxus sweeps GoaFest 2010 with 11 Media Abbys; Lodestar Universal, Mudra Max top the gold stakes (April 10, 2010)
Day 2 of GoaFest 2010 saw the announcement of the winners of the highly anticipated Media Abbys. Maxus scored the maximum with 11 metals comprising one Gold, five Silver and five Bronze Abbys. Lodestar Universal and Mudra Max won three Gold Abbys each, while Mindshare won two Golds.
Creative Abby battleground: Bobby Pawar Vs Pops (May 03, 2010)
There seems to be no end to the controversy surrounding the Creative Abbys held during GoaFest 2010. While there have been reports of the GoaFest Committee mulling action against the agencies whose judges voted for their own work, there is no concrete plan in place yet. Now, a verbal duel is on between two ad honchos – Pops and Bobby Pawar.
The Creative Abby saga continues...
The spat over Creative Abby: Let's just put an end to this
Takeaways from GoaFest 2010: Suman Srivastava
This festival makes us dream bigger now: Ajit Varghese
Home to the annual advertising re-union: Pratap Bose
The battle for 'Survival of the freshest'
ERAA 2010: Winners announced; Leo Burnett, Percept Media, Big Bazaar, Vodafone shine (October 08, 2010)
The eagerly awaited names of winners of the first ever exchange4media Radio Advertising Awards (ERAA) were announced at a grand ceremony in Mumbai on October 7, 2010. Big Bazaar and Vodafone have jointly won the coveted Radio Advertiser of the Year award. The Radio Advertising Agency of the Year award went to Leo Burnett, while Percept Media was declared Radio Media Agency of the Year.
Guest Article: Radio Advertising – Collaborate to dominate, says Webchutney's Sidharth Rao
ERAA 2010: Awards exclusively for radio industry an interesting initiative, say media planners
Spikes Asia 2010: Indian agencies bring home 36 metals (September 22, 2010)
Spikes Asia 2010 ended with the Spikes Awards ceremony. India has sent the highest number of entries this year, but the metal tally has dropped from the 41 of last year and to 36 metals this year. Winning agencies include JWT India, Ogilvy India, TapRoot India, BBDO India, MediaCom India, Mudra Group, Leo Burnett India, McCann Worldgroup, Grey Worldwide India, Bates 141 and Creativeland Asia.
Spikes Asia 2010: Of Persistence, Speed and Martin Sorrell's Spikes Debate
Spikes Asia 2010: And when Howard Draft, BBDO's Andrew Robertson & JWT's Bob Jeffrey speak
Spikes Asia 2010: Sundar Swamy, Ajay Kakar & Colvyn Harris delve on agency-client relations
Spikes Asia 2010: Of soulful egoists, conversation changers and magic
IMC 2010: AIM to conduct 'Engagement Study' for magazines as alternate source of data (September 08, 2010)
The Association of Indian Magazine (AIM) announced on September 7, 2010, that it would conduct an 'Engagement Study' for magazines, which could act as an alternate source of data for advertisers. Pradeep Gupta, President AIM, announced this on Day 2 of the Indian Magazine Congress (IMC), after advertisers and media agencies expressed their concerns over the measurement issue that has plagued the magazine industry for long.
IMC 2010: Magazines give high level of engagement and that's what advertisers want - Chris Llewellyn, FIPP
IMC 2010: Re-inventing the B2B space
IMC 2010: Industry leaders slam PRB amendments, call them 'Draconian' for the magazine industry
IMC 2010: Raghu Menon stresses on freedom of the press; highest growth will happen in regional markets, says Aroon Purie
FICCI Frames 2010 concludes with Ambika Soni announcing several sops for the entertainment industry (March 19, 2010)
The 11th edition of FICCI Frames came to an end on March 18, 2010 on a happy note with I&B Minister Ambika Soni announcing several sops for the entertainment industry during her valedictory speech. The Government is also learnt to have finalised the Cinematography Act to curb piracy.
India is not a developing market; it is a developed market: Martin Sorrell
FICCI Frames 2010: Defining No 1 in the dizzying newscape
The industry game changers, according to Ronnie Screwvala
M&E industry to grow 13 pc in 5 years to Rs 1,091 bn: FICCI-KPMG report
IRS 2010: And the great AIR-TR debate continues… (December 13, 10)
Readership measurement comes in for intense scrutiny every time the IRS (Indian Readership Survey) results are released. Every round there is a fight on whether Average Issue Readership (AIR) or Total Readership (TR) is the more relevant metric. And while the debate still rages on, AIR is still winning.
exchange4media Group Service
TRAI had earlier issued a consultation paper on Regulatory Framework for OTT services in March 2015, which also highlighted the issue of net neutrality, among other issues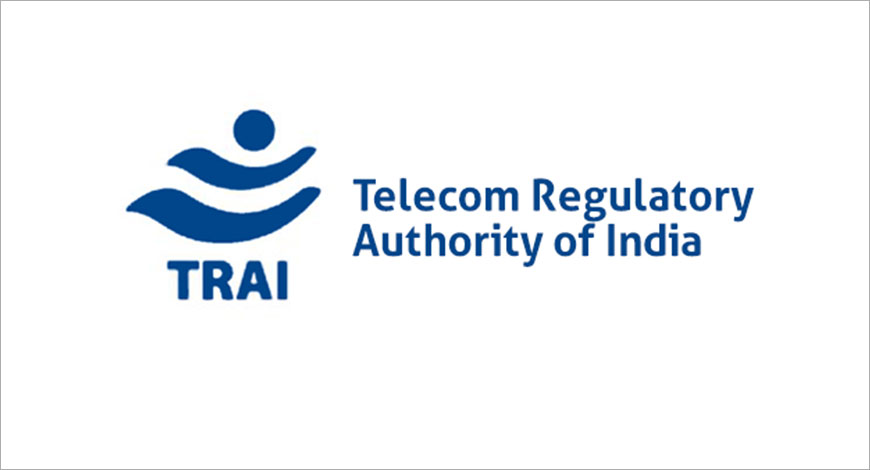 The Telecom and Regulatory Authority of India (TRAI) has released a consultation paper on Over-the-top (OTT) services seeking to expand the definition of the sector and also the regulator's jurisdiction over a sector which has been so far "unregulated", according to news reports.
Some of the questions covered in the paper included if inter-operability among OTT services and also inter-operability of their services with TSPs services would promote competition and benefit users? And, what measures, if any, should be taken to promote such competition?
TRAI had earlier issued a consultation paper on Regulatory Framework for OTT services in March 2015, which also highlighted the issue of net neutrality, the reasonableness of traffic management practices, non-price based discrimination of services and transparency requirements.
However, due to the volume of issues and their complexity, TRAI has decided to address them separately and focus on the important issues.
The following actions have been taken accordingly:
TRAI issued regulations on the Prohibition of Discriminatory Tariffs for Data Services Regulations, 2016.
Recommendations on provisioning free data given to the Government on the 19th December 2016
Recommendations on Net Neutrality to the Government on 28th November 2018
Recommendations on privacy, security, and data ownership issues in the telecom sector submitted to the Government on 16th July 2018
Questions relating to the potential market failures in each segment, the relevant tools to address those failures and the costs and benefits of any possible regulatory interventions have also been investigated
Keeping in mind the rapidly evolving sector, the authority will also examine OTI related aspects, after taking into consideration the changes that have taken place since March 2015.
This consultation paper aims to analyse and discuss the implications of the growth of OTIs, the relationship between OTI players and TSPs, the similarities, if any, between services provided by the TSPs and OTIs, necessary changes to the existing regulatory framework to govern these entities, and the manner in which these changes should be implemented. Information collected byTRAI in response to previous consultations has been used in preparation of this consultation paper.
However, it should be noted that the present consultation is not intended to revisit regulations or recommendations given by the Authority earlier on OTI, which had broader implications and were therefore concluded first following due consultation and diligence.
Comment on the issues raised in the consultation paper are invited from stakeholders by 10th December 2018 and counter comments, if, any by 24th December 2018
exchange4media Group Service
Sonam will share her personal experiences on how she abates stress, prioritizes her mental well-being and recalibrates her relationship with technology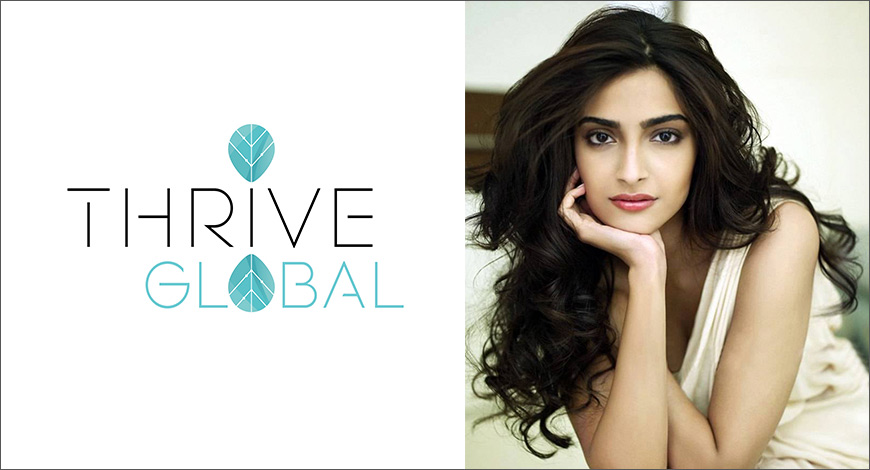 Thrive Global India has announced that Bollywood actor Sonam Kapoor Ahuja will be its guest editor for the entire month of November. Thrive Global India's website and its social media channels are leading the well-being conversation in India and presenting real-life stories and evidence that lack of sleep, stress and burnout is not the price to pay for success.
The media company believes that influencers from the world of sports, business, films, spirituality, academia and politics play an important role in modelling positive behaviour in society and help escalate the narrative around well-being and productivity. Their voice is crucial for the change Thrive is advocating.
As the guest editor for the month of November, Sonam will share her personal experiences on how she abates stress, prioritizes her mental well-being and recalibrates her relationship with technology.
In her social media announcement on this guest editorship, Sonam K Ahuja wrote, "I am super excited to be the first guest editor for Thrive Global India. Absolutely love what they stand for and I'm excited to be able to play a part in their endeavour to inspire those around us."
Speaking on the association, a Thrive Global India spokesperson, said, "We are thrilled to welcome Sonam as the first guest editor for Thrive Global India. Her authentic and positive attitude makes her a wonderful role model for the younger generation, and we are excited to collaborate with her on our Indian platform."
exchange4media Group Service
Oscar Garza, Global Head of Media Activation, Essence, says one of the key misconceptions people have about programmatic is that it makes things simpler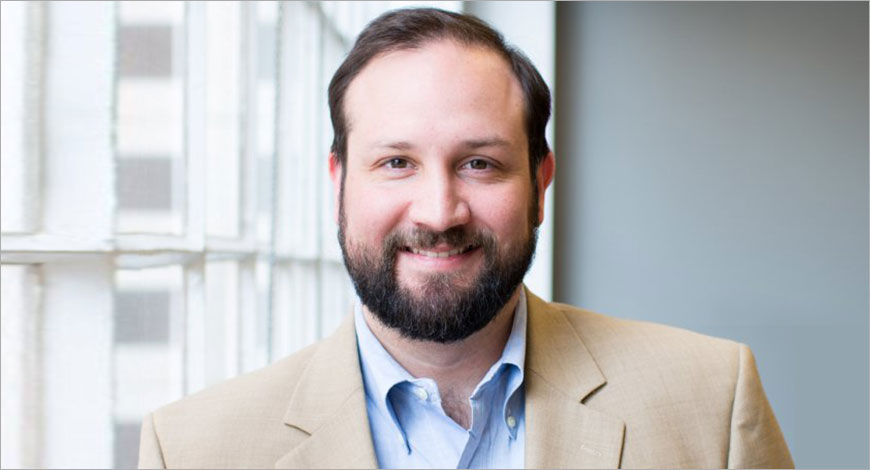 The use of artificial intelligence, big data and programmatic might be common terms in today's super targeted media buying space, but there are nuances within these terms that have largely been overlooked. Oscar Garza, Global Head of Media Activation, Essence, unravels the complex side of these terms and explains why programmatic has become a widely used misunderstood term.
Excerpts:
How would you sum up Essence's approach to media activation?
At Essence, activations involve a broad spectrum of consumer interactions. Our approach is to first understand the consumer through research and data, and see how they are responding to media interactions. All this helps to bring alive the brand experience and connect with consumers and also gives consumers deeper insights into the product.
Talking about media activation, how do you effectively target consumers in a culturally and linguistically diverse market like India?
The Indian market is a microcosm of what we see globally. India is actually many smaller nation states put together. So when you have a number of different cultures, histories and languages, it is going to be difficult to provide the right experience to consumers unless you know who that consumer is. In such a diverse market like India, we are using research techniques and machine learning to know the effectiveness of messages and ensure that for a given combination of language and culture, we are providing correct messaging.
How is Essence leveraging machine learning and artificial intelligence?
When you have a treasure trove of data, you can use machine learning to derive insights from data. We do it for customer understanding and predictive assessments of how media plans work and what kind of goals should we have for a given set of consumers. We use artificial intelligence to pre-populate campaigns. So we are spending less time pushing the same buttons while running campaigns day to day with the help of AI.
Do you think programmatic has become one of the most misunderstood terms in the market today?
Programmatic is a term which almost fails itself. It is quite broad and encompasses a lot of nuances. Programmatic, in some cases, should be along the lines of media pitted on real time, media that is automated and media that is injected with data etc. One of the key misconceptions people have about programmatic is that it makes things simpler. We are applying a new set of software to a very complex ecosystem of media transaction and most people don't care to understand it at the level that programmatic follows. Given this scenario, people are underestimating the complexity of programmatic.
What is your view about use of traditional media platforms, do you still find them relevant and effective?
If we look at India, one of the fascinating things about the Indian market is the popularity of traditional media platforms like television etc. It is still a highly effective tool to create business results and reach. And with the kind of pricing it offers, it is difficult to make any argument for complex applications like programmatic. So traditional media will continue to stay super relevant when it comes to media consumption behavior of people in the country and it is here to stay.
What are some of the biggest challenges in the ad activation space today?
I think first is correctly evaluating the impressions that you are buying. Second is the issue of ad fraud and the complexity of supply chain. The third challenge is the availability of right talent.
Weddings are no longer an intimate family affair, as traditional desi weddings have gotten up to speed with the internet age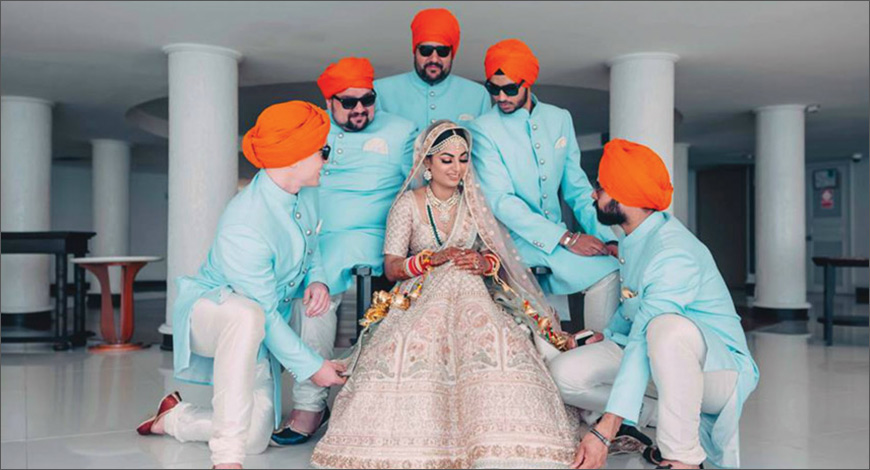 Circa, 2017, bride, Amisha Bharadwaj made headlines when she danced to Cheap Thrills in her choli and shorts while she waited for her groom to arrive. In early 2018, Chennai couple Arun and Roshna gave nerdgasms to every desi Potter-head with their surreal Harry Potter themed sangeet . These are just a few examples of the viral wedding phenomenon millennials are welcoming with open arms.
Weddings are no longer an intimate family affair. Even something as traditional as our desi weddings have gotten up to speed with the Internet age.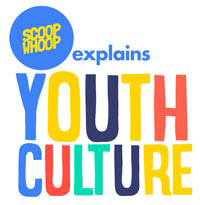 What's with making your wedding trend on social media?
Millennials live for documenting their lives on the Internet. According to a 2017 survey, Indian millennials spend close to 200 minutes a day on mobile Internet consumption. And close to 70% of that time is spent on social media apps like Facebook, Youtube, and Instagram.
Weddings are an extensive digital media project just like a full-blown corporate event, if not more. And like any branded corporate campaign, its success depends on its mass coverage and consumption.
The viral wedding phenomenon
It all starts with the famed hunt for a unique wedding hashtag. #AnuWedsManu and #YoYoKaniSingh are just a few real-life examples of clever composite appellations that begin the trending wedding journey. Everything from pictures to tweets gets neatly collated into a nice little virtual folder in cyberspace.
When Palakshee & Kedar decided to make Golden Retrievers participate in their pre-wedding shoot, they were probably not expecting the outpour of 'awws' they received from the internet. Just the extent of its circulation is proof that you have multiple opportunities to go viral and they're offered to you even before the wedding festivities begin.
Yes. Everyone's doing it
While virality has become a status symbol of sorts, one begs the question, do the people involved want all the hype to begin with? Co-founder of wedding planning company, 'Vivaha Wedding Solutions', Shradha Malik says, "They all want it! It's massive attention. Seeing yourself all over social media on your most special day makes you feel more popular than a celebrity." Giving your wedding the air supply is more than just a fad. It's a way to be etched in virtual memory forever.
It's not even solely about social media anymore. Wedding consultant, Aanchal Tuli aka, 'The Millennial Bridesmaid' says, "Wedding planning in India has gone digital thanks to portals like WedMeGood, ShaadiSaga, WeddingWire and more. Every bride-to-be consumes content from these brands and hopes to one day be 'featured' on the same portals again. Your wedding is supposed to be that one day of guilt-free attention. By making your wedding go viral, you get that attention for many more days to come."

How does one make their wedding trend?
The real game begins when the wedding's over and it's time to try every trick in the book to etch your big day in public memory. And the go-to method of the modern, upper-class millennial is either a great set of high quality photos and the cinematic wedding film. Ayushi Mittal, who is part of wedding photography company, 'Infinite Memories' says, "The pictures/ wedding film are no longer just for the relatives or for children to see when they grow up. Both the couple and photographers are more than happy when even one picture trends on any Internet platform."
Amidst this race to virality, one begs the question. Is there a formula for one's wedding to go viral? Aanchal Tuli says, "The simplest trick is to be unique." So whether it's bridal photos with pets or flower kaliras, anything that's not mainstream has potential to trend.
Tuli adds, "Support the causes that mean the most to you, get rid of traditions that don't. Dare to be different whether in terms of your outfits, ceremony style or expenditure decisions. Some of the most popular weddings in the last year had brides and grooms that were willing to take a risk."
Weddings will always be in vogue and viral weddings are here to stay.
Shaadi trends may come and go, but weddings will never go out of fashion. As for the Internet and social media, we've seen the large scale and lasting impact on millennials and older generations alike. Weddings and the Internet are a happy marriage and now and then they birth an offspring in the form of an all-out viral shaadi.
With this acquisition, Concept BIU will be servicing around 550 clients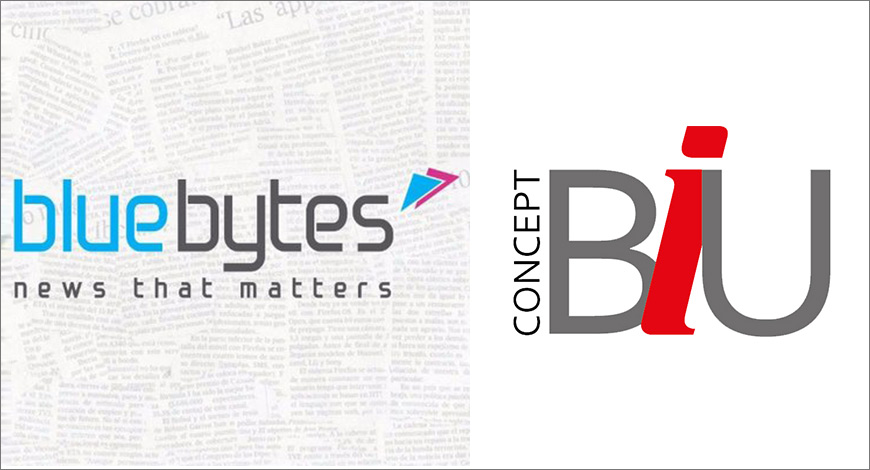 Concept Business Intelligence Unit (Concept BIU), one of India's leading media monitoring agencies, has acquired the business of Comniscient Group's Bluebytes News. Concept BIU is part of Concept Group, which is India's leading independent agency offering advertising, digital and PR services.
With this acquisition, Concept BIU will be servicing around 550 clients. Bluebytes has had the PR fraternity for media monitoring and analysis for nearly thirteen years and this consolidation with Bluebytes will make Concept BIU the largest and most comprehensive Media Monitoring & Analytics service provider in India.
Ankoor Choudharri, CEO, Concept BIU, said, "We are proud to acquire the business of Bluebytes and we are happy to welcome their 120 plus clients onboard. The new clients will have access to Concept BIU's service experience which offers an array of analytic tools, consultative client relations; mobile application based services and more allied services offered by us." Speaking on the aggressive growth, he further added "it's been a terrific year for Concept BIU; this is the second business acquisition in this fiscal year. Along with a tremendous organic growth that Concept BIU is witnessing we remain eager to explore opportunities to acquire or partner with growing businesses that strengthen our market presence and also helps us in improving our range of services".
N. Chandramouli, CEO, Bluebytes News commenting on the acquisition, said, "It was a strategic initiative for our group, Bluebytes will be acquired by Concept BIU, a competition we came to admire over time for their large and satisfied clients. While the parting of Bluebytes from our group is an emotional one considering we birthed and raised it, we are happy that the clients are in safe hands with Concept BIU. That said, the next decade for the Comniscient Group looks exciting due to growth in public relations and in brand analytics through our companies, Blue Lotus Communications and TRA Research." Chandramouli added, "We felt Concept BIU was the most aptly suited to continue the services to the Bluebytes clients in the same efficient manner as we have over the years. The two teams are working in unison to ensure the client transitions are seamless."
exchange4media Group Service
IT department officials raided Bahl's Noida residence on October 11th, 2018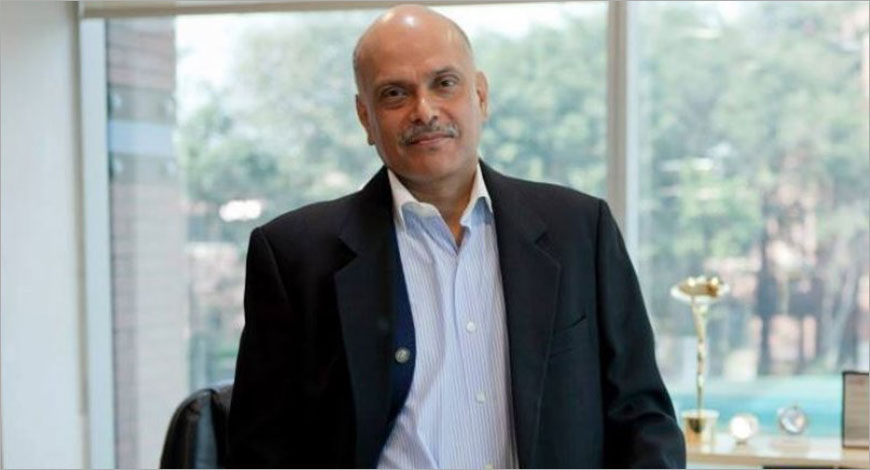 Raghav Bahl, Founder of The Quint, has issued an official statement following an Income Tax department raid which took place at his Noida residence early morning on Thursday,11th October 2018.
Below is the official statement by Raghav Bahl:
All So-Called "Bogus" LTCGs Were Filed & Assessed to Tax
(Statement from Raghav Bahl, Ritu Kapur & Quintillion Media Group)
From 7.45 am on Thursday to 6 am on Friday, for 23 incessant hours, nearly 500 journalists and other professionals of the Quintillion Media Group, were held to the most intrusive ransom by India's tax officers. However, we are immensely proud of our team, that gave them full access and cooperation, often pointing towards information and assets that they may have missed during their search/survey operations.
But then, when we woke up after a 3-hour sleep, we were astonished to see that a blatant attempt had been made by the government's spin-masters to say that the action was part of a year-long investigation into some Long-Term Capital Gains (LTCG) scam, whereby Raghav Bahl and Ritu Kapur had made "bogus" income of Rs 118 crore. Without much ado, here are the facts of that case (not claims): ·
All these and other gains/losses were fully detailed/declared in the appropriate year of tax filings; and more importantly, were accepted and assessed to tax, under this very government! · So the attempt to "colour" our tax returns, now, as "bogus", is clearly a frame-up, and we shall take every legal recourse to protect our fair name and reputation in this case.
But this also alerted us to the imminent possibility that more such frame-ups shall be attempted now. Therefore, picking up from the key points of yesterday's "interrogation", we would like to put the facts (again, not claims) for the non-partisan and fair people in this world to judge for themselves.
Cash/Jewellery at home: All that was recovered was Rs 3.56 lacs in Indian currency, and Rs 33 odd lacs in modern and ancestral jewellery, almost entirely from my 82-year-old mother's cupboard. All of these assets are duly assessed and declared in past returns. Is it really that surprising that people of that age/generation feel more secure holding such a moderate amount within physical proximity?
Flat in London: since both our children expect to or have graduated from a University in London, we decided, as a family, to invest most of our legally permitted LRS remittances (currently at $ 250,000 per family member per year) in buying access to such an asset. Accordingly, we made a booking in a new apartment building a few years back and pooled our annual LRS remittances for this purpose. All of this has been fully declared in Schedule F of our income tax filings. In fact, we were asked, at least half a dozen times yesterday, by the tax officers, whether "we had fully declared these assets in Schedule F, including all details of overseas bank accounts?". When we answered, half a dozen times, in the positive, we could see that they were disappointed!
RIL Transaction: Clearly, the focus then shifted to the sale of our shares in Network18 to Reliance Industries Limited in 2014. We promptly gave them a copy of the share sale agreement and full access to past emails on this subject. They followed up with several questions about the status of the current subsidiaries of Network18, and all we could say was that we have no access to any information after our exit, and they will have to reach out to Network18.
Viacom18 JV: There was much confusion around this JV, which was done in 2008. They seemed to imply that it was done as a "round tripping" exercise by TV18! They also repeatedly confused this transaction with other subsidiaries/companies, including HomeShop18 and India Film Company. From memory, we did set the record straight and asked them to reach out to Network18 for further details.
BloombergQuint (BQ) JV: This one was truly surprising. They kept on insisting that we had got "Rs 10 cr from Bloomberg invested in the JV without a formal FIPB clearance". In fact, at one stage they even asserted this was a case of "round tripping" again! But when we produced a copy of our FIPB approval for this investment by Bloomberg in Quintillion Business Media (P) Ltd (our JV company), I reckon they had little option other than to accept the fact. (As an aside, there has been a report in a leading pink paper today that the nearly 2-year delay in receiving approval for BQ's TV channel is because the Ministry of Home Affairs (MHA) has raised some "security concerns". We challenge the government to put the MHA report on this subject in the public domain. We can say with absolute confidence that MHA has given a "categorical" clearance to us on security grounds, and the delay is on some other account).
Link to Advantage/Artevea/Reddy: They asked us whether we had ever had any transaction with either Advantage Consulting or Artevea Digital (UK) or one Mr CBN Reddy. Our answer was a quick and categorical "no". No caveats, no qualifications. We have never had any transactions with any of these entities.
Collateral Raids on Downstream JVs: There were similar/simultaneous surveys carried out at our investee companies, viz The News Minute (Bangalore), Quintype India (Bangalore) and Youth Ki Awaaz (Delhi). If the search/survey was linked to some transactions of ours that took place in 2014, then why were these investee companies searched in the same investigation? All of our investments in these companies have taken place after 2015; in any case, we do not control them on a day-to-day basis, we are only passive investors, so then why were these companies targeted? Clearly, it was a fishing expedition, to spread the net wide, and somehow, somehow, catch something.
Use of Private Digital Experts in a Tax Search: This one astounded us. Since this was our first such experience, we had no clue that the digital experts used to clone data, and do other digital surveillance, during such raids, belong not to the tax department, but to private contractors! So where is the privacy of this key data? Who is responsible for its misuse? What indemnity do we have? This is an issue that requires serious deliberation and comment, and we reserve our right to take further action here. We will urge that this issue be taken up by privacy activists and concerned citizens.
In conclusion, we reiterate that we are absolutely in the clear, that we shall mount a robust legal defence against every trumped-up charge that is brought against us; that we are making these disclosures to pre-empt further character assassination against us, to thwart attempts through leaks, plants, and trolls; that we warn our fellow news colleagues to be vigilant against similar state vendetta; and end with thanking everybody who stood by us and supported us. This battle shall be fought, and not lost!
exchange4media Group Service
Ramakrishna Mission Mumbai to organise day-long programme on Saturday. Maharashtra Governor C H Vidyasagar Rao to inaugurate the event.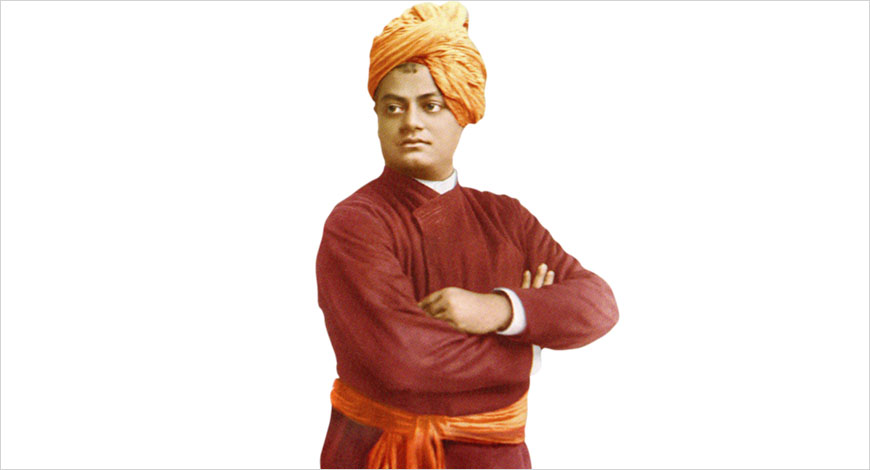 Not many of the yoga worshipping generation in the US are probably aware of the fact that they owe the introduction of this life-transforming practice to their country to Swami Vivekananda, the first Hindu monk to cross the mighty oceans to reach the west and speak about the richness, expansiveness and the universal appeal of the Indian spiritual culture.
Swami Vivekananda was in all practical purposes the first 'brand ambassador' of India. The aura, mystique and charm associated with Brand India today owes its allegiance to this thoroughly modern nineteenth century saint, philosopher, poet, author, speaker, humanist, deep thinker and spiritual dynamo from Kolkata. He was the famous disciple of the nineteenth century 'yuga avatar' Sri Thakur Ramakrishna Paramahansa. Narendranath Dutta or Naren was Swami Vivekananda's pre-monastic name.
While he was in Chennai before undertaking the trip to Chicago, it is said that he used to get regular visions from his master Sri Ramakrishna, urging him to attend the World Parliament of Religions. Then, one day, Thakur 'appeared' before him and told him that the World Parliament of Regions in Chicago was getting ready for him. The stage was being set for his grand arrival in the spiritual firmament of the world. There could not have been a clearer indication of the intense adulation that was to follow for Thakur Sri Ramakrishna's favourite disciple.
When Swami Vivekananda started his speech at the august forum of The World Parliament of Religions in 1893 at Chicago by addressing his audience as "sisters and brothers of America", he got a thunderous standing ovation that lasted more than two minutes. The spontaneous and heart-felt reaction from the audience was symbolic of the imprint his message would create in the hearts and minds of humanity across the world. A ratification of his master's prediction.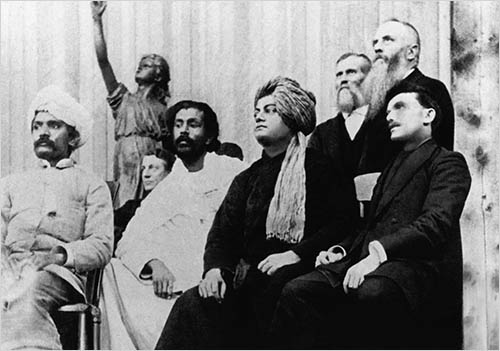 His message of harmony, tolerance and universal acceptance stirred the depths of the human soul and re-established the relevance of practical spirituality in the lives of people, in a world torn by jealousy, greed, hatred & bloodshed.
He laid the contours of a universal religion, underlining the man-making philosophy of Vedanta, where the only goal of every person should be the expansion of his personality and gradually manifesting the divinity lying dormant in him.
When he spoke of sectarianism, bigotry and its horrible descendant fanaticism and how they have drenched the earth with human blood, destroyed civilization and sent whole nations to despair, he also spoke of tremendous hope and asserted the famous clarion call to humanity, saying "I fervently hope that the bell that tolled this morning in honour of this convention may be the death-knell of all fanaticism, of all persecutions with the sword or with the pen, and of all uncharitable feelings between persons wending their way to the same goal."
This significant message of harmony and brotherhood reverberated through minds, across the length and breadth of the globe. While it aroused tremendous interest in spirituality in the enterprising and active minds of the western citizen, it re-awakened spirituality and set the process of resurgence of the Indian mind. And that is an extremely poignant moment in the recent history of India. A nation that had gradually started losing the connection with the rich spiritual heritage of its past in the wake of more than a thousand years of invasion and subjugation.
Swami Vivekananda's ideas also influenced the leaders of pre-independent India, including Bal Gangadhar Tilak, Mahatma Gandhi, Pandit Jawaharlal Nehru and Netaji Subhas Chandra Bose, and is regarded as one of the creators of modern India.
In 1921, Mahatama Gandhi on a visit to Belur Math on the occasion of Swami Vivekananda's birth anniversary, said "I have gone through his works very thoroughly, and after having gone through them, the love that I had for my countrymen became a thousand-fold. I ask you young men not to go away empty handed without imbibing something of the spirit of the place Swami Vivekananda lived and died."
This comment truly exemplified the rich tapestry of patriotism, knowledge and love for the country that Swami Vivekananda brought alive in his messages. Western thinkers have spoken of him as the "moulder of the modern world". A great humanist who loved humanity in the East as well as in the West.
Through this lecture at the World Parliament of Religions at Chicago in 1893 and subsequent lecturing and teaching work for four and a half years in the USA and England, he raised the image of India to a high pedestal as the land of spirituality, harmony and rich cultural heritage. What is now known as modern Hinduism is largely Swami Vivekananda's creation.
Today, when humanity is at crossroads and values cherished over the centuries are getting eroded in the name of fanatic religious beliefs and dogmas, Swami Vivekananda's message of universality, harmony, character building, strength and courage is even more relevant.
Talking about the historic address, Swami Satyadevananda, Head, Ramakrishna Math & Mission, Mumbai, said, "While we celebrate the 125th year of this momentous address delivered to transform the hearts and minds of humanity, this is also an opportunity to re-dedicate ourselves to imbibe, assimilate and realize the lofty and immensely relevant message of harmony and brotherhood of Swamiji. Let us individually and collectively strive to make the message of practical Vedanta, the message of caring and living for others a reality in every house, in every village, every district, in every relationship and association. Let Swamiji's message be the glue that binds the new world order"
To commemorate this hallmark occasion, Ramakrishna Mission Mumbai will organise a day-long programme on September 29. At the event, senior monks from Ramakrishna Mission and different faiths of Christianity, Islam, Jainism, Zoroastrianism & Buddhism will present their interpretations on Swami Vivekananda's speech and its relevance to society today. The cultural programme also includes an Indian classical dance exposition 'Journey to divinity' as a tribute to Swami Vivekananda. The function will be inaugurated by Governor of Maharashtra C H Vidyasagar Rao and graced by revered Swami Suviranandaji Maharaj, General Secretary, Ramakrishna Math and Ramakrishna Mission, Belur Math.
Cover It up has already launched their first season of products which have received positive response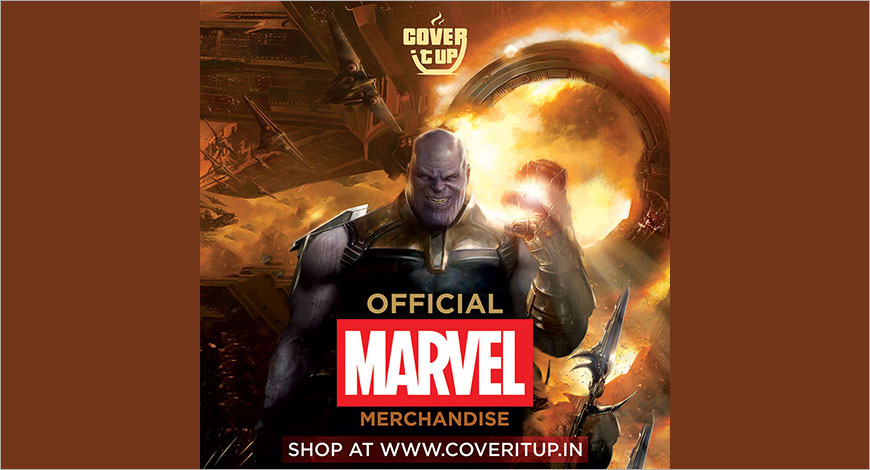 The Marvel Cinematic Universe (MCV) films has created quite a buzz recently by becoming the highest-grossing film franchise of all time. According to media reports, the films produced by Marvel Studios have raked in over $17.5 billion at the global box office.
Now, the California based Marvel Studios, which is one of the biggest production houses in the world has a South Indian connection. Chennai based creative design company Cover It Up has been signed on as the official merchandiser for Marvel studios. Cover it Up was in the news during the release of the Rajinikanth starrer Kaala, as they were the official merchandiser for the film.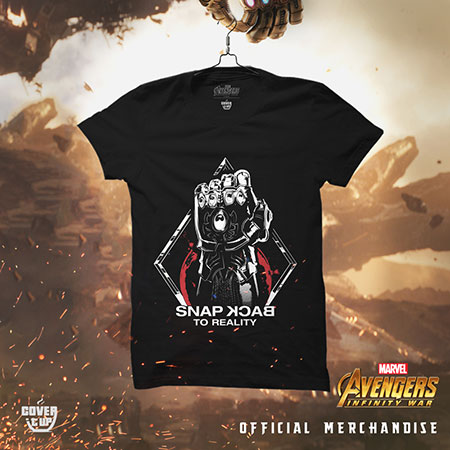 Speaking about Cover It Up's new association with Marvel Studios, Ronak Sarda, Founder, Cover It Up said, "After developing a base of 400,000 fans on social media by selling pop-culture merchandise, a lot of our customers started asking us to design something on super-heroes. We realised that Marvel is the association we should be looking forward to, considering the growing fan following they have, we went straight to their Indian head-office. We told them that we had some ideas we wanted to implement with their existing designs and they liked the idea and gave us the nod."
In the coming months, the team at Cover It Up have collaborated to launch some exciting tech-concept clothing, 3D phone cases (patent pending), wall arts, t-shirts, mugs and products which are easily affordable with pricing not more than Rs. 500.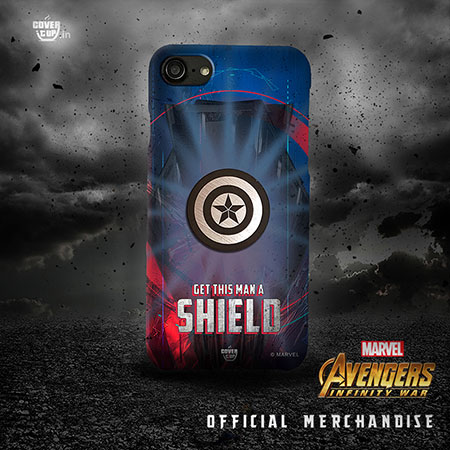 "We want to make sure that everyone gets a different experience altogether and, in this way, we reach out to a larger portion of the audience. Our water repellent clothing line is one such example and so are the 3D cases," added Ronak.
The team at Cover it Up were in talks with Marvel Studios India team for quite some time to launch official merchandise. The deal was confirmed in August last week and Cover It up has already launched their first season of products which have received positive response.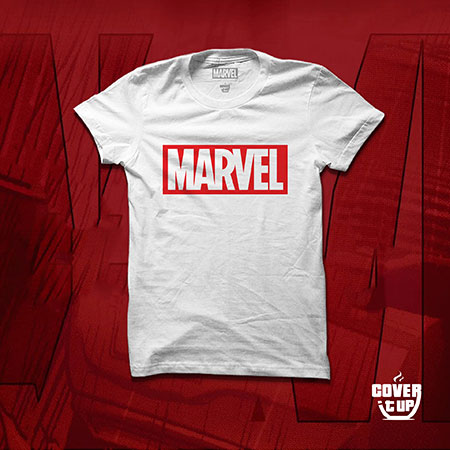 "We have launched our concept glow in dark tees along with 3D cases and four other categories. Because of our pricing, which starts from 299, there is something for every Marvel geek," said Ronak.
Cover It Up has managed to gain good traction in South India because of their association in the past with Rajinikanth movies, Kabali and Kaala.
"We would like to focus on our audience which is already a part of our big family. A video production team is also working towards showcasing the products online in the best way possible," said Ronak, talking on the marketing strategies followed by them.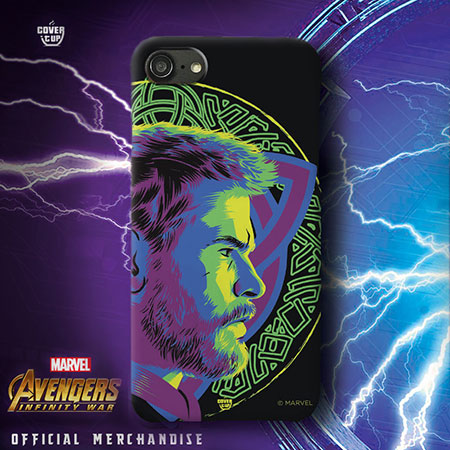 "Although Cover it up fan following is from various cities, I think it is about time we start taking our presence offline as well. We have been in talks with many people who want to help us open experience stores in the metros of the country. This way, the growing social media presence along with experience stores will not only add more value but also give a sense of quality which we've been striving towards," said Sarda, talking on the road map ahead.
The team at Cover It up is investing a lot of time into R&D to create more products with a unique aspect.
"We are already trying to add tech to clothing and are also in talks with one of the biggest production houses to launch the apparel soon. We want to focus on such things where people are amazed, not only at the pricing, but in the equal amount of thought we've put into trying to create something different," concluded Sarda.
Senior Reporter, exchange4media, Bangalore Neethu reports on media, marketing and advertising industry. In the past she has reported on start-ups, education and health sector for over 6 years.
The track enlists a number of artists, with Jason Derulo being accompanied by David Guetta, Nicki Minaj and Willy William.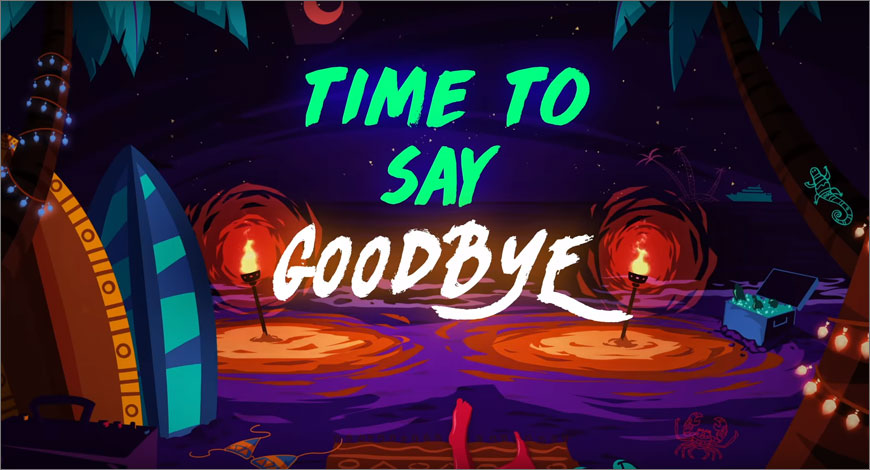 Mumbai-based Post Office, a venture by Supari Studios, in association with Warner Bros. Records, recently released the official lyric video for the song, 'Goodbye' by Jason Derulo. The track enlists a number of artists, with Jason Derulo being accompanied by David Guetta, Nicki Minaj and Willy William. The video has already been viewed over 2 million times, and has generated a buzz with a global audience.

In the past, Post Office has worked on creating lyric videos for Dua Lipa's New Rules (which has garnered more than 3 million views till date), Adam Lambert's Two Fux and Nike's Da Da Ding.



According to Post Office, the brief received for the video was to have a tropical carnival theme mixed with a chill island vibe, and so they created multiple layouts that would bring out the desired look and feel of love and fun and relaxation. It was ensured that the words of the song were readable at all points through the use of strong, bright fonts centered on the screen, which also lent an upbeat energy to the video.

Subtle animations in the many elements in the backgrounds, as well as beat-matched visual effects were used to add to the dynamic appeal of the video, mentioned a statement issued by the studio.

Aditya Tawde, Director, Head of Post Office, says "The idea behind this lyric video was to show the Trinidadian carnival culture mixed with the Tropical Ibiza vibe to create a celebratory environment for the viewer. The moment we got this brief and heard the song, we immediately thought of the vibrant celebration and festive mood."

"Visually, the goal was to make this film look colourful and capture the grand moments of the Trinidadian festivals amalgamated with Ibiza party life. The biggest challenge was to make the lyrics more legible with overpowering background visuals, which eventually we had to dim down. What really makes this video amazing is to see the visuals coming alive which go along with the melody of the song."

Mohit Bhasin, Executive Producer, Post Office, adds "It's always interesting to work with Warner Bros. Records. As a brand, they have a very clear idea of what will work for their audiences. Once we locked on the visual style, it was sheer madness trying to put the whole film together for the release of the track. The end product looks good, WBR was quite pleased with the film too, and that pretty much is the definition of a 'project well done' for us!"
exchange4media Group Service
Bang Bang Films will now be known as just BANG BANG – India's International Production Company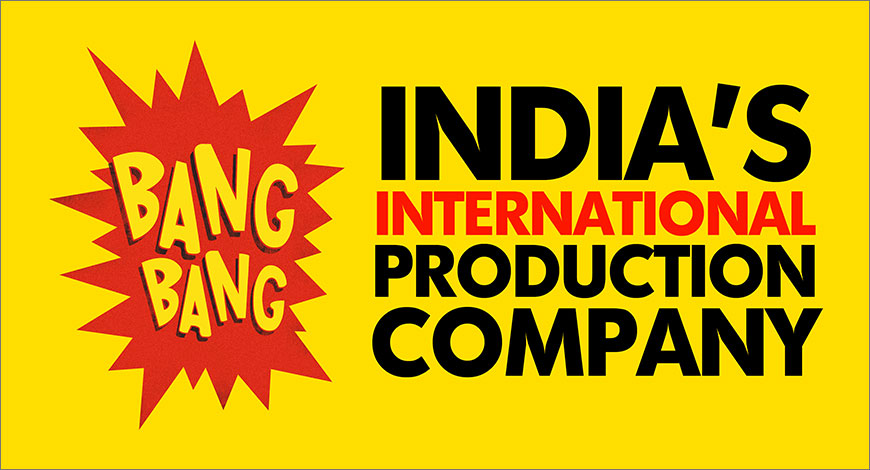 Launched in 2006 by Roopak Saluja, production company BANG BANG has produced popular spots for brands such as IKEA, Google, Pepsi, L'Oréal, Sony, Unilever, Indigo, Netflix and dozens of others with Ogilvy, JWT, Lowe Lintas, Dentsu Taproot, Wieden + Kennedy and BBH.

BANG BANG launched its new avatar earlier this year, working with Dentsu India to deliver IKEA's iconic India launch campaign, being rolled out across media over the coming months.

To announce its #Production2020 mission and evolution, BANG BANG released this high-octane video last week across social media channels.



Speaking on the evolution, Roopak Saluja, Founder & Managing Director, BANG BANG (and Group CEO of The 120 Media Collective) said, "It's hard to overstate the extent of flux our industry has seen in recent years. But wait, there's more coming. The world needs a recalibrated production model to cater to the needs of 2020. We at BANG BANG have been ramping up to this reality for years and are delivering it here and now in 2018, with commercials at the core but augmented capabilities, backed by a vast body of work, across content, photography, digital, interactive, gaming and more. The one constant is storytelling but there are now a thousand ways to get there."
exchange4media Group Service