Mobile web spends up 100 per cent, as in-app advertising drops, says Smaato
Smaato's new report states that in-app ad spending has fallen by 10 per cent over last year. Could social apps like Facebook and Twitter be a reason behind this?
A global report by digital ad platform Smaato sheds new light on how companies are approaching digital ad spends. The report entitled "Global Trends in Mobile Programmatic" report for H1'15, determined that while apps still command the market for overall ad spending on mobile, spending on the mobile web increased by 100 percent over the past year.

Smaato analyzed data from billions of mobile ad impressions served on its exchange during the first half of 2015 to reveal that mobile web usage is soaring. According to the report spending on the mobile web now accounts for 38 per cent while the percentage spent on apps dropped to 62 per cent from 72 per cent last year.

The report also stated that Facebook and Twitter could be the driving force behind this surge in mobile web usage. A reason for this could be that social media apps are increasingly being used by publishers to spread their content; they contain a large number of posts with external links. So, these might actually be driving more traffic to the mobile web and hence away from apps.

So if Facebook and Twitter's apps are actually reducing overall app usage, how does it affect in-app advertising?

"While Facebook and Twitter are giant apps that have huge user base, it has to be noted that an average mobile user in Asia has over 30+ different apps installed. As such, in-app advertising is still growing in more verticals other than social networking services," explained Malcom Wong, MD, APAC at Smaato.

"The shift to mobile began with the mobile web and then apps took over," further added Ragnar Kruse, CEO of Smaato. "Although we can't say for sure whether we're looking at a huge comeback of the medium, the fact remains that publishers and advertisers can't afford to ignore the mobile web. Mobile ad strategies - whether it be the size of ads or the use of rich media - must be created with both app and mobile web usage in mind."

While the United States continues to be the top country on Smaato Exchange for mobile ads inventory and spending, Asia Pacific countries recorded the highest growth during the first half of 2015 compared to the same period in 2014. China grew by 315 per cent, India, 279 per cent, Singapore 225 per cent, Indonesia, 142 per cent and Malaysia, 126 per cent.
In terms of the target audience, Smaato said advertisers are "doubling down" to target families and parents on mobile. According to the report, spending on this demographic increased by over 300 per cent over the past year, while the second most lucrative vertical only rose by 87 per cent. "Advertisers will pay nearly 4 times as much to target someone by age and/or gender. Publishers who pass this information are seeing dramatically higher eCPMs," the report stated.

Bigger is better
Another facet of the study was that larger ad formats have found popularity among advertisers, especially in developing markets. The report stated that spends on larger ads (300x250 and up) rose by over 250 per cent, in contrast with the overall spend on the original app-only banner ad size (320x50), which only increased by 30 percent. Spends on larger banner ads (320x480) interstitials grew by 325 per cent.
It is a common perception that the larger the ad format, the more chances of a person actually seeing the ad. However, with new ways of thinking about ad intrusion, many have started to questions this wisdom. Wong agreed that larger formats do in general see a higher average click through rates.

"The key point here is to spread the marketing message via mobile display banners. For advertisers who want a greater emphasis on a key marketing message will prefer larger ad formats. For publishers, some might find larger ad formats intrusive to their user's experience in the app and some mobile users do not find larger formats receptive. It is important to balance a user's experience and flow, so that the ads will be more appealing and enticing to users. Basic smaller banners are generally accepted by all mobile users, while the clicks might not be as high, but it does sieve out interested users from its basic marketing message, those will still click to find out more," he opined.

Programmatic has huge potential in India
With digital and mobile marketing becoming a massive piece of the overall pie, the future for programmatic buying is bright in the country opined Wong. For example, the report placed India as the third highest spender on mobile and the second biggest in terms of supply, with a growth of 279 per cent over 2014 globally
"Mobile adoption rates grows and users are increasing keen on having smartphones. Segments like electronics, retail, banking, food and beverages, fashion, education, etc are spending big on digital. India is growing in programmatic usage for brands who wish to specifically target a defined set of audience. We are seeing more targeting done on parameters of gender, age and specific location," said Wong.
When asked about specific trends in the digital ad buying landscape, Wong said more players are moving moving from a pure ad network to incorporating RTB buying into their offerings to clients. "Advertising agencies are moving more buys into programmatic as now targeting and engaging the right audience is more important. We see a future trend of big data and retargeting coming mainstream in India," he said.
Programmatic ad spend to grow 19% next year, reaching US$84bn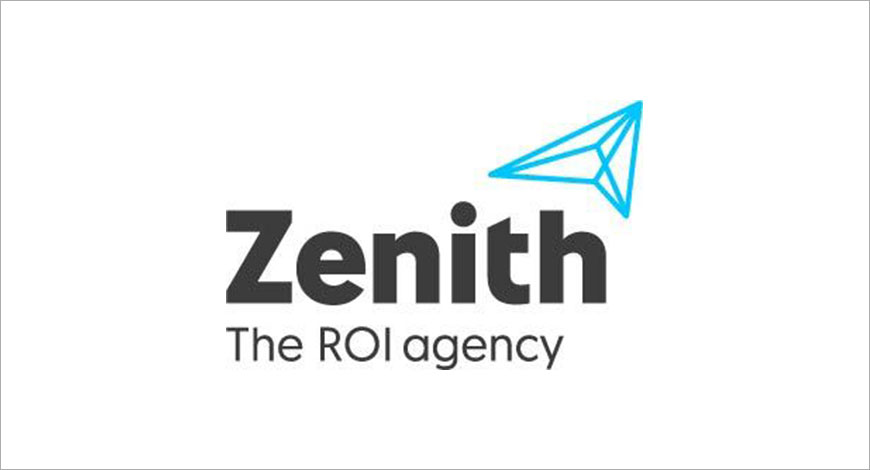 65% of all money spent on advertising in digital media in 2019 will be traded programmatically, according to Zenith's Programmatic Marketing Forecasts, published today. Advertisers will spend US$84bn programmatically next year, up from US$70bn this year, which represents 62% of digital media expenditure. It is predicted that in 2020 advertisers will spend US$98bn on programmatic advertising, representing 68% of their expenditure on digital media advertising. By digital media, Zenith means all forms of paid-for advertising within online content, including online video and social media, but excluding paid search and classified advertising.
The breadth of ad formats available through programmatic trading is improving, with more mobile, video and audio formats coming online all the time, though brands and agencies need to do more to push publishers to improve the quality of their inventory, which needs at minimum to be safe and viewable.
Growth in programmatic advertising is slowing as it cements its position as the most important method of digital trading. Zenith estimates that programmatic adspend will grow 24% in 2018, down from 32% growth in 2017, and forecast 19% growth in 2019, followed by 17% growth in 2020.
In dollar terms, the biggest programmatic market is the US, where Zenith expects US$40.6bn to be spent programmatically in 2018 – 58% of the total. China is in a distant second place, spending US$7.9bn on programmatic advertising this year, followed by the UK, with US$5.6bn of programmatic ad spend.
The US is also the market that has most embraced programmatic advertising, trading 83% of all digital media programmatically this year. Canada is in second place, trading 82% of digital media programmatically, followed by the UK, with 76%, and Denmark, with 75%. By 2020, programmatic advertising will account for more than 80% of digital media in all four markets. Canada will have almost completed the transition to pure programmatic trading, spending 99% of digital media programmatically that year.
The forecast expects all markets to follow Canada and use programmatic trading for all digital media transactions eventually. Indeed, it's only a matter of time before programmatic trading becomes the default method of trading for all media. However, the transition is taking slightly longer than expected – last year the forecast was that 64% of digital media would be programmatic in 2018, and 67% would be programmatic in 2019, so Zenith has pulled back both forecasts by two percentage points. The introduction of privacy legislation such as the EU's GDPR has had some chilling effect by making certain data previously used in programmatic transactions unavailable, and making other data more costly to process. But according to Zenith, the main reason for the slowdown in spending on programmatic media is that advertisers are investing more in infrastructure and data to make their programmatic activity more effective.
To make the most of their programmatic campaigns, advertisers have to reorganise internally to give programmatic trading the high-level support and understanding it needs. Agencies can only extract maximum effectiveness from their programmatic strategy in a proper partnership with their clients. And a programmatic strategy can only ever be as effective as the data used to execute it.
"Programmatic trading improves efficiency and effectiveness, and is gaining a dominant share of digital media transactions," said Benoit Cacheux, Zenith's Global Head of Digital and Innovation. "The scale of operational restructuring to make the most of it is both extensive and expensive, though, and advertisers are spending more carefully while they invest in infrastructure and data and review the quality of media. All programmatic advertisers need a strategy for acquiring the best and most comprehensive data available, and to treat this data as a vital corporate asset."
The most valuable data is first-party data, either explicitly provided by consumers or gained by tracking their activity on owned websites. It is also becoming more common to use second-party data, by forming data sharing partnerships, between – for example – brands and online retailers. Third-party data is widely available but does not give advertisers a competitive advantage, since all advertising parties can use it to target the same segments. Advertisers should continually vet and interrogate third-party data to ensure they are truly adding incremental reach. By combining all this data with their own CRM systems, advertisers can model consumer behaviour, and the more advanced are using machine learning to predict it. Data and new technology is enabling brands to move from tracking cookies to communicating with individuals.
"Technology is making programmatic advertising work harder for brands," said Jonathan Barnard, Zenith's Head of Forecasting and Director of Global Intelligence. "Artificial intelligence promises to unlock new understanding of customers as people, as well as improving the optimisation of the trading process."
exchange4media Group Service
The MD& CEO of Lenovo India spoke on 'AI: Implications for organisations and individuals' at the exchange4media Conclave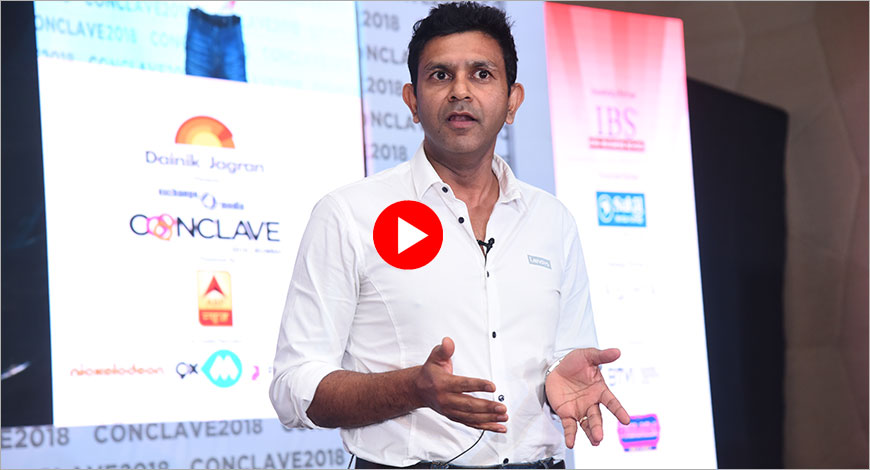 "Artificial Intelligence is not a fancy thing which is sitting in some other planet. But it is something that is touching our lives already," said Rahul Agarwal, CEO & Managing Director of Lenovo India, as he took to the stage during the exchange4media Conclave held in Mumbai on Friday.
Watch the video here or read the article below:
Speaking on the topic 'AI: Implications for organisations and individuals', Agarwal started his session highlighting that most people may not have a clarity on what AI actually is, but they all have some interface with it in their daily lives.
"For example, when you interact for after-sales or sales queries, you may be talking to an AI-based chatbot and not a human being. Similarly, smart assistants and smart speakers use AI, online ads served to you use AI and social media platforms use AI to serve customised content to users," he said.
Agarwal mentioned that AI is not new and that it has been around since 1940s. "However not much happened till about 1990. In fact, people have started talking more about it in the last two decades. And it is only in the last six-seven years, that it has really become hot," he said.
So, if AI has been around for a long time, what is it that is making it a buzz word now? According to Agarwal, it is the convergence of three factors - data generation, computing power and algorithmic advancements — in the recent times that has led to AI gaining prominence.
Agarwal believes that functions of an organisation can be vastly enhanced by AI and it's up to the organisations to decide whether they want to be a follower or take a lead and get that competitive edge by using AI. "AI can bring three things to any organisation — better customer experience, more efficiency and better product and services," he said.
Talking about the possible implications of AI for on organisation like Lenovo, Agarwal spoke about how it will improve the 6 Ps — Product innovation, Pricing of products, People hiring, Promotion of products & services, Place selection for stores, and Post-purchase services.
Agarwal also shared with the audience the various investments that Lenovo has made on AI. "Lenovo is doing a lot in AI. We started investing about three years ago. We have spent hundreds of millions of dollars on AI, and the results have started showing. We have also invested in 8-10 AI companies, and in the next 12 months we are going to roll out products which will have AI as their backbone," he said.
"Further, we are doing a diagnostic assistance for cancer in China. We have done a prototype where remotely just by looking at the cells, experts in the US can tell what is the degree of the cancer and what is the possible treatment. Also, we have already launched smart speakers, assistants and chatbots," he said. A retail solution in the form of a man-less store and a smart service assistant which will go beyond chatbots were among some of the other AI-based innovations of Lenovo that Agarwal talked about.
After organisations, Agarwal talked about the implications that AI has on customers. According to him, AI will make people more productive. "We got to feel good about the fact that it will de-clutter our lives. It will make our lives more convenient and better. There will be 'smart homes', 'smart washing machines' and 'smart refrigerators'. Refrigerators will order on its own, the washing machine will order the washing powder on its own. And the smart home assistant will do a whole lot of things for which we run around today," he said.
"AI will also give us better choices in life. AI can help us choose our products better. If we want to buy a product, different profiles of people will get the right choices based on AI models. So our lives will definitely improve as a customer," he said.
He further added, "As an employee also, AI will help us improve our productivity because a lot of jobs will be done by AI engines and we will be able to do much more than what we are doing today. Marketers will be able to show lot more value add to clients on media management. There will be far more effectiveness in creative efficacy and ROI measurement if you have the right AI tools."
Talking about employment, Agarwal said that AI may make some jobs obsolete, like email marketing. Agarwal acknowledged that there is a fear about people being outskilled by AI. He, however, said that the "fear is a little overstated". "When industrialisation and computerisation happened, they all said that the machines will take over the humans. But that never happens because we have an uncanny ability to not just tide over technology but ride over technology and master it. So the future is always full of hope as well as paranoia," he said.
The MD & CEO finally closed his session with three tips to tide over the phase of confusion. "Keep improving your understanding of AI, keep upskilling and keep calm and do not get paranoid," he signed off.

exchange4media Group Service
At exchange4media Conclave, Ingram, Chief Executive Officer of J. Walter Thompson addressed the future of creativity particularly in the context of AI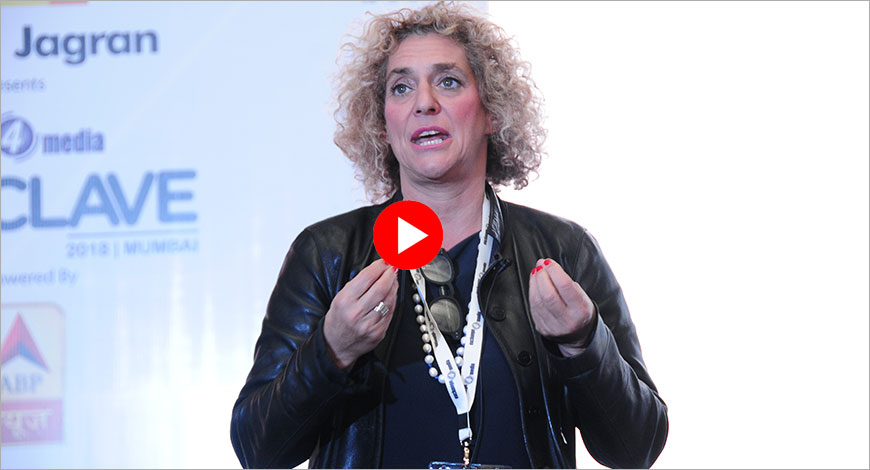 From smartphones to driverless cars, there is no denying that artificial intelligence is pretty much becoming commonplace. But what does AI mean for creativity? Does it mean the ability to gain an intelligent creative or marketing "assistant" that can take on these less creative tasks, thereby freeing you to focus on being truly strategic in your work? Should you embrace it or does it pose as a threat?
Answering all this at the exchange4media Conclave which took place on November 16 in Mumbai, Tamara Ingram, Chief Executive Officer of J. Walter Thompson, the Headline Speaker at the annual event discussed 'Hu(man) and Machine', and whether AI can be creative.
Watch the video here or read the article below:
Ingram addressed the future of creativity particularly in the context of AI. "Five years ago, I never thought that a machine, something like AI will replace what it means to be human," she exclaimed.
The CEO discussed media, how creativity is placed and how AI can help with it all. "AI is going to ask us fundamental questions on what it is to be human. "It's only fair to say that at the moment, we're standing at the edge of a precipice when it comes to AI and data," reflected Ingram. She asserted that the power that AI has, it is changing the way, we are teaching people, it is changing the way products are generated and that in the end will change creativity.
She revealed that if you actually Google search, you will see 4.9 billion searches for creativity and 4.2 billion searches for AI. "AI is becoming as important in people's minds as creativity," Ingram said.
Addressing the dilemma whether AI is a friend or foe, she reflected, "What I found distressing is that when you think about AI that people are very concerned about their jobs and the consequences. When we look at Facebook, American elections and what happened, we think that the information that AI fetches is a help to creativity or is it going to dampen the impact and differentiation."
Ingram shared that her contention today is that there is nothing new in AI. "What's new is the power of what we can do with AI and the power of how it can either help us with creativity or take away from it," she pointed out.
She highlighted AI's power of prediction. "Humans have emotions and that may affect our predictability. The machine has the power to predict like nothing else can. It enables us to predict cancers and generate personalised medicines. It's enabling us to save the world. Products, after all, are things that solve problems. Our job is around producing and marketing of these live-changing products. I believe it will change the world to something much better than what we are seeing."
She touched upon how Alexa is leveraging fashion algorithms that can now help people decide between what looks better on them. "It's human insight but the more we leverage machine-learning, we help people in choosing what they want to wear, eat and how they want to live their lives."
Ingram contended that while there's huge optimism, AI has no judgement and has no morality. "It is an algorithm, a formula. It learns from everything it sees." She explained that how we program our AI, where the morality of thinking is also becomes an important part of our creativity. Ingram emphasised that AI is completely a formula, it can produce art and showcase how it can even make the next Rembrandt.
Making a strong case for the power of imagination, she said, "What makes a difference to creativity is the use of imagination. It is not predictability that makes something a first." The CEO shared the example of Nike and how it changed the emotions about cricket with their ingenuity.
Ingram also asserted that it is the humour and the imagination of human that makes a difference. "I don't think that machines have something to pick on something culturally relevant and decide on how funny it can be. "
She went on to add that creativity never stands still. "All of us need to stop taking humans to one side and machines to another. We need to bring them together," Ingram hinted. Decoding three pillars she believes in, "Humanity, creativity and technology, we believe, is the trick in today's world. It's about bringing these three things together, understanding the insights, what will move people, make them laugh and then doing it with technology because it allows us to bring brand experiences to life in a completely fresh way."
Ingram shed light on how technology can help brands with more differentiation, sharing the example of the KitKat ad campaign which leveraged technology, brand and human insight smartly.
She went on to advise that all of us need to use AI and master the rules to optimise it to its advantage. "Learn the rules like a pro, so you can break them like an artist. AI is here to help. There are rules but to be creative, be differentiated but you have to use them," spelled out Ingram.

exchange4media Group Service
Dr. Subhash Chandra, in an interview with exchange4media, says that ZEEL has a mindset of a content maker while Netflix and Amazon have a trading mentality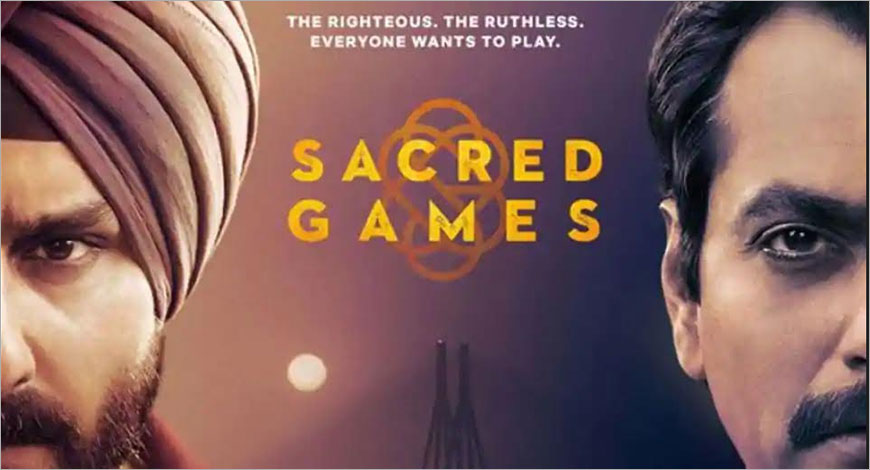 Dr. Subhash Chandra, Chairman, ZEE & Essel Group, believes that if ZEEL had created Sacred Games, it would have cost 40 per cent less than its actual production cost.
"Our people did an analysis of Netflix's Scared Games and said that the same show with the same artistes could have been done 40 per cent cheaper. And yet my producer would have had 15-20 per cent growth," said Dr. Chandra during an interview with exchange4media.
He further said, "Our mindset and DNA is of a content maker, whereas the Netflixes and Amazons of the world, Amazon particularly, have a trading mentality."
Scared Games is the first original series from Netflix in India. Based in Mumbai, the series revolves around a contemptuous Mumbai policeman Sartaj Singh (Saif Ali Khan) who is tipped off on the location of crime lord Ganesh Gaitonde (Nawazuddin Siddiqui). As the lives of these two men collide, it exposes the trappings of a game bigger than both of them. The eight-part series was helmed by acclaimed filmmaker Anurag Kashyap and Vikramaditya Motwane.
(With inputs from Sonam Saini)
Annurag Batra is a serial entrepreneur, media mogul, a journalist and an eternal optimist rolled into one. He is a B. Tech in Computer Sciences, a degree, which he acquired before joining Management Development Institute MDI Gurgaon (Now its Gurugram), one of India's leading Business School. He is a first generation entrepreneur and after acquiring the iconic business media and magazine brand BW Businessworld. a 35 year strong media brand as well as most respected business publication in the country.
Industry sources have confirmed to e4m that the Chief Marketing Officer of OTT service Viu India has stepped down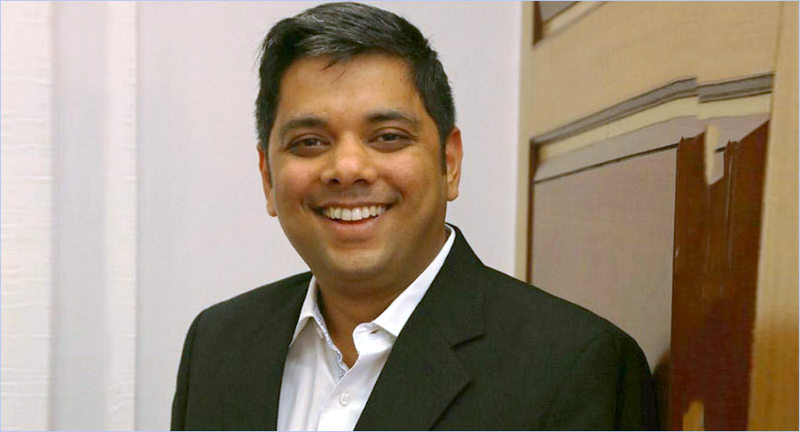 Shantanu Gangane, Chief Marketing Officer, Viu India, has resigned from Vuclip after a stint of more than 1.5 years. Industry sources have confirmed the development with exchange4media. We reached out to both Gangane and Viu India who haven't responded till the time of filing this article. He had joined Vuclip in January 2017.
Viu-India is US-based Vuclip's OTT service launched in 2016. It has launched 12 originals in the first half of 2018.
Prior to this, Gangane was at Times Television Network where he served as the Head of Marketing since August 2014. He was also the Associate Business Head of Movies Now at Times Group between April 2013 and June 2014 after being the Head-Marketing since September 2010.
For three years, he was Senior Manager, Marketing, MTV at Viacom18 Media between September 2007 and August 2010. Prior to that, between December 2005 and August 2007, he was the Senior Brand Manager at Radio City India before which he was the Manager- Marketing at Nickelodeon for 10 months between March 2005 and December 2005.
He started his career with FCB Ulka as a client servicing manager in June 2003.
Senior Correspondent, exchange4media, Mumbai Madhuwanti reports on marketing, OTT and radio with a focus on trends. Based in Mumbai, she has worked across lifestyle, culture, television and retail industry.
Rs 1.4 cr per day ad rate has not deterred brands from already pre-booking all of 2019 for the YouTube Masthead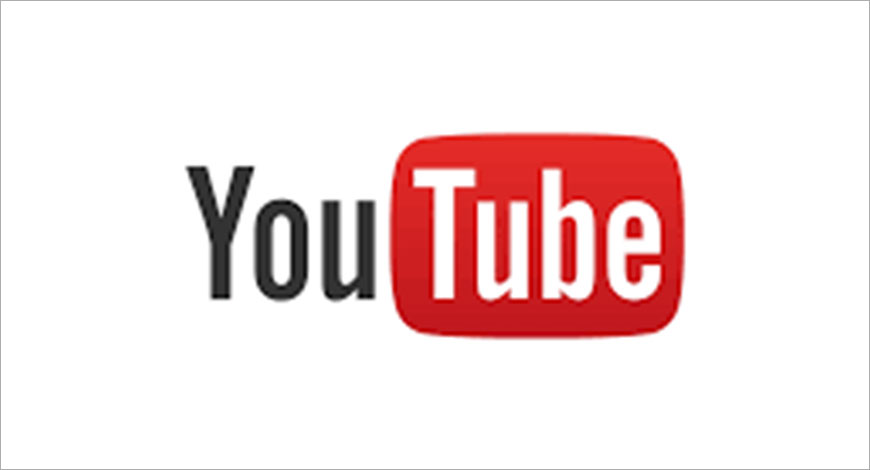 The most prime video ad inventory on the internet- the YouTube Masthead - is sold out for 2019.
According to highly placed sources, despite the eye-popping rate of Rs 1.4 cr per day, the masthead inventory has been lapped up by advertisers. The YouTube Masthead is the only ad inventory for which YouTube has a rate card. For all other ad inventory, advertisers buy the inventory through Google Ads and DoubleClick Bid Manager.
According to YouTube, the masthead ad earns as many as one billion impressions in a day and of which 100 million are unique impressions. In August exchange4media reported that based on the rapid growth of digital users in India, YouTube doubled the ad rate for the masthead going from Rs 72 lakh per day to Rs 1.4 cr per day.
Typically, YouTube opens up masthead dates to advertisers in half-yearly bundles. For 2019, the allocation of masthead ad for both batches is already complete and digital media buyers looking forward to the second batch of allocations could be disappointed. There is a very slim chance of finding a slot as per an advertiser's desire. "Client's do cancel/change post booking as no one is sure of exact campaigns dates in advance. So maybe one can find 2-3 dates in a month if they want it last minute. Only disadvantage is that it's all leftover dates," said one digital media buyer.
YouTube reaches as much as 80% of India's internet population. On last count, YouTube India had 245 million MAUs (monthly active users). By 2020, the total number of users consuming online video in India is expected to reach 500 million (FICCI-EY Report 2018).
Digital campaigns often are performance driven. But marketers are moving from depending on traditional media alone for brand building. The YouTube Masthead slot is a prime example of marketers choosing to use digital for brand building, despite the seemingly high cost.
"While our focus on digital is primarily lead generation and conversions, we are using digital to create brand awareness. This is particularly important during big ticket events like new product launches. That's where the YouTube Masthead brings us amplification and high brand visibility for 24 hours," explained a BFSI sector marketer who recently invested in a YouTube Masthead ad.
Digital media buyers expect the ad rates to increase as long as there is a growth in the number of people using the platform.
For now the numbers check out for media buyers. The CPM for one billion impressions at Rs 1.4 crore comes to around Rs 15, which is still lower than other digital platforms. For the best use of ad monies, media buyers aim for CPMs of Rs 12-22 for a campaign.
Google's total advertising revenue from India in 2017-2018 stood at Rs 6443 cr. Google's India ad revenue accounts for 60 per cent the tech giant's revenue from India.
Principal Correspondent, exchange4media, Mumbai Susmita is a digital marketing reporter at exchange4media. She writes on latest developments in the ever-changing world of digital media and in-depth stories on all things advertising.
Panel discussion at exchange4media's Conclave on Human Insight vs AI in Marketing will be moderated by Bindu Sethi, Chief Strategy Officer, JWT India.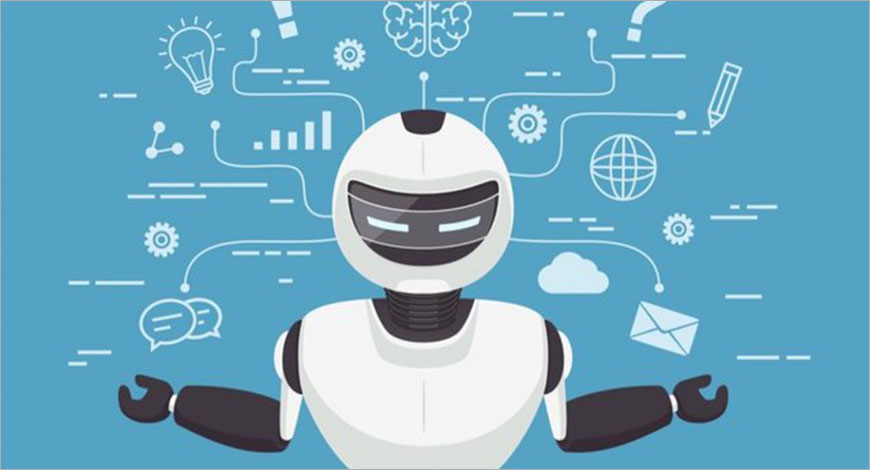 Artificial Intelligence (AI) and Machine Learning (ML) are no more alien technologies to marketers. Savvy advertisers are using AI and ML to achieve a variety of business goals.
Typically, tech giants like Google and e-commerce platforms lead the way in the field of AI. AI has made online search easier and smarter. Using these technologies makes discoverability for brands very easy. In addition to improving discoverability, AI can help brands reach customers through programmatic advertising, customer content curation and in chatbots that interface with consumers to enable dynamic pricing and more.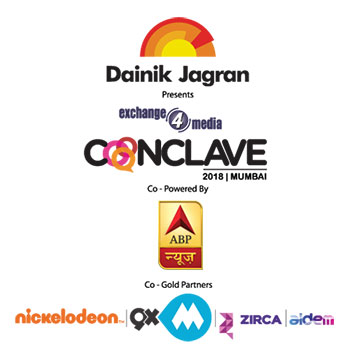 While the debate of Human Insight vs Artificial Intelligence rages on, exchange4media takes a look at some real-life applications of artificial intelligence technologies.
Netflix: Recommendation Engine
More than 80 per cent of the TV shows people watch on Netflix are discovered through the platform's recommendation system. This essentially means that most of the content you watch on Netflix is decided by Netflix's super-secret recommendation algorithm. Its hyper-specific categorisation which can match content to the people who are interested in watching them. Netflix studies implicit and explicit consumer behaviour and reportedly categorises viewers into more than two thousands taste groups. Netflix's AI-assisted recommendation system is estimated to save it $1 billion per year.
CocaCola: Vending Machines
Coca-Cola is using the technology to drive unique purchasing experiences. In Japan, Coca-Cola fans can use their smartphone to access a vending machine loyalty scheme. By installing the Coke On app, they can collect points when they visit a machine by connecting their phone to it.
Coke is trying to use AI in terms of optimising how the vending machines are placed and where they're placed to ensure consumer demand is met. By analysing purchasing behaviours and customer data, the vending machines will be able to promote appropriate products for the area, and even offer discounts and deals which will be bespoke to that machine. In addition, the artificial intelligence will also be able to adjust the "mood" of the vending machine to be appropriate for its location. This means that in a gym, for instance, a machine may promote more water.
Future Group: Data Lakes
Google is working with Future Group to help identify the locations of the retailer's next 9,000 Easy Day stores by mapping consumer density. Interestingly, Google's data mining has shown that Future Group does not need 9,000 stores, but can actually make do with 6,600 strategically placed stores for maximum ROI.
Future Group has also tied up with social media network Facebook to aid with generating user-behaviour profiles and enriching Easy Day member profiles. The company is also building a data lake, a data repository on which it will build its Artificial Intelligence platform.
Staples: Ease of Ordering
Staples, the office products and services store, has been using AI to help consumers place orders using any digital channel of their choice. Staples transformed their Easy Button into an intelligent, voice-driven interface that can reorder office supplies with minimum human interaction.
Staples along with IBM used cognitive computing combining machine learning, natural language processing and contextual understanding to create systems that can learn and interact with people. The button is fitted with an in-built microphone. When a customer speaks into the microphone, the speech is first converted into text. Then AI and ML technologies are used to understand the customer's intent contained in that text.
Staples' final goal is to be able to be able to make product and services recommendations based on this better understanding of the customers' preferences, behaviours and buying patterns.
These are all the innovative ways in which brands are using artificial intelligence, machine learning and technology in general. The exchange4media Conclave will further discuss the various possibilities that AI and ML throw open to marketers. Attend the Panel Discussion on Human Insight vs AI in Marketing to listen to what our experts have to say.
The panel discussion will be moderated by Bindu Sethi, Chief Strategy Officer, J Walter Thompson India, and comprise Anirudh Pandharkar, Head - Marketing, VIP Industries; Arvind Chintamani, CMO, Colgate- Palmolive; Juzer Tambawalla, Head - Marketing, Franklin Templeton; Mayank Shah, Category Head, Parle Products; Navneet Narula, Head - Watson Customer Engagement (India & South Asia), IBM India, and Pradeep Hejmadi, Group CEO, Aidem Ventures Pvt Ltd.
exchange4media Group Service
Isobar Sri Lanka will offer end to end full-service digital media creative and technology services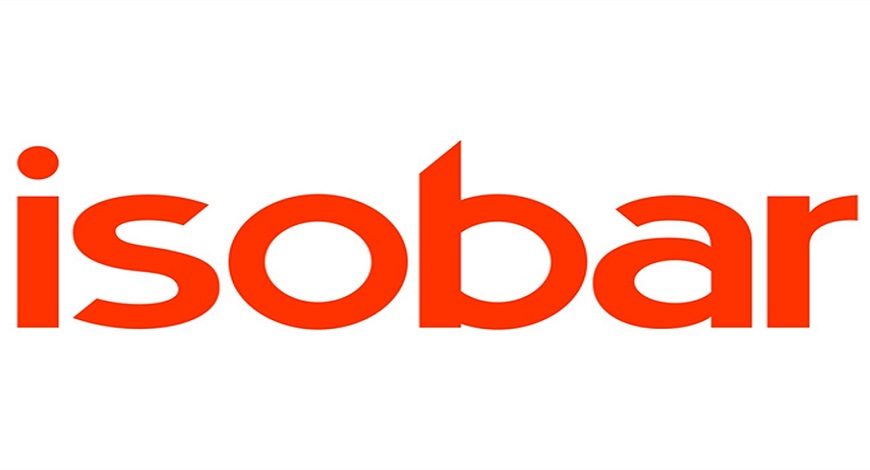 Isobar, the digital agency from Dentsu Aegis Network, has expanded its operations to Sri Lanka.
Last year, Dentsu Grant Group, Sri Lanka's largest integrated communications agency with a 60-year-old legacy, disrupted the nation's advertising industry with the introduction of the global marketing conglomerate Dentsu Aegis Network into the country.
Now, it will do so once again, reinventing Sri Lanka's rapidly growing digital economy, with the launch of its full-service digital agency – Isobar.
Commenting on the prospects of Isobar in Sri Lanka, Shamsuddin Jasani, Group Managing Director - Isobar South Asia said, "I am very excited to launch Isobar in this amazing country. Sri Lanka is a rising mobile economy with smartphone penetration growing by over 20% and mobile penetration growing over 120% year-on-year. With the launch of Isobar Sri Lanka we are looking at creating a leading agency for the digital age that follows a true full-service model. Under the guidance of Neela and her team, I am sure we will be a force to reckon with in this market in the years to come."
Speaking on the launch of Isobar Sri Lanka, Neela Marikkar, Chairperson - Dentsu Grant Group and Dentsu Aegis Network Sri Lanka states, "We are thrilled to be introducing such an iconic brand into the Sri Lankan advertising industry. We are fortunate to be working so closely with our global and regional offices; we are confident that we will be able to use their global knowledge and skills to help develop business opportunities for our clients as well as help the digital economy of the country and accelerate through Isobar's experience led transformation and brand commerce expertise."
Ready to revolutionize the market, Isobar Sri Lanka will offer end to end full service digital media creative and technology services and help clients navigate the world of tangible and intangible businesses through mobile brand commerce, product innovations, artificial intelligence (AI), virtual reality (VR), the internet of things (IOT) and wearables.
exchange4media Group Service
The ZEE5 Tamil and Telugu Premium packs are each priced competitively at Rs. 49/- for one month and Rs. 499/- for a year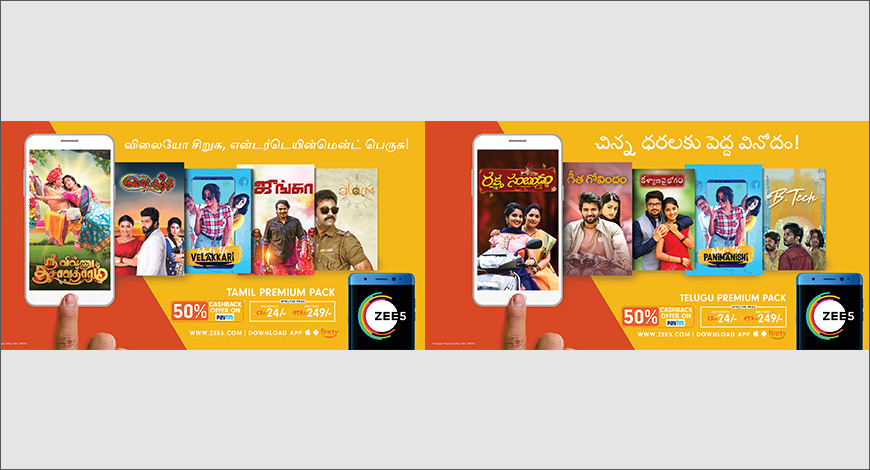 ZEE5 has announced special subscription packs for the Tamil and Telugu audience. Riding on the success of their language content, this latest addition will enable users access to premium Tamil and Telugu content at half the price.
The ZEE5 Tamil and Telugu Premium packs are each priced competitively at Rs. 49/- for one month and Rs. 499/- for a year. Additionally, subscribers can avail a 50% cashback on the above-mentioned price by paying through Paytm.
Tarun Katial, CEO, ZEE5 India, said, "Regional markets are a huge focus for us at ZEE5 and language content is one of our biggest differentiators. Launching consistent regional content across Originals, movies and of course catch-up TV has spurred our subscription numbers from smaller cities and towns."
He further added, "This special Tamil and Telugu subscription pack, a first in the industry, is for the local language-speaking consumer from all three states – Tamil Nadu, Andhra Pradesh and Telangana. We are offering more choice to the consumer in terms of content and price as well as sweetening the deal with Paytm. The 'Before TV' offering is one of its mainstays, where viewers have the unique opportunity to watch their most loved Tamil and Telugu shows before it airs on TV, apart from this we also have Originals and World Digital Premieres. It also helps build value for advertisers coming to our platform seeking focused audiences."
The key features of the pack are:
INDUSTRY FIRST in terms of the number of hours the TV content is available on the platform before it airs on TV

BEFORE TV offering with top rated and popular shows from ZEE TAMIL like Sembaruthi, Yaaradi Nee Mohini, Poove Poochoodava and many more and from ZEE TELUGU like Kalyana Vaibhoyam, Muddha Mandaram, Prema and many more

ORIGINAL SHOWS with some of the finest talent across actors, directors and production houses in both languages as also other language content dubbed in Tamil & Telugu

Power packed line up of WORLD DIGITAL PREMIERES of BLOCKBUSTER TELUGU FILMS like Bhethaludu, Ekkadiki Pothavu Chinnavada, Kaashmora, Memu among others and TAMIL BLOCKBUSTERS like Junga, Irumbuthirai, Kolamavu Kokila, Bhaskar Oru Rascal, Naalu Aaru Anju among others.
ZEE5 has over 3500 films, 500+ TV shows, 4000+ music videos, 35+ theatre plays and 90+ LIVE TV Channels across 12 languages. With ZEE5, the global content of Zindagi has also been brought back for its loyal viewers.
Availability: The ZEE5 App can be downloaded from Google Play Store http://bit.ly/zee5 and iOS App Store http://bit.ly/zee5ios. Also available at www.zee5.com, as a Progressive Web App (PWA), and on Apple TV and Amazon Fire TV Stick. ZEE5 also supports Chromecast.
Pricing: Freemium pricing model with both free and paid premium content (including Originals) to cater to a mix of audiences. Viewers who subscribe to the ZEE5 subscription pack will get access to the entire library of content with – 99/- for 1 month and 999/- for a year.
exchange4media Group Service
The initiative focuses on the aspirations of first-time women voters in the 2019 Lok Sabha elections. Facebook has partnered with the initiative as a presenting sponsor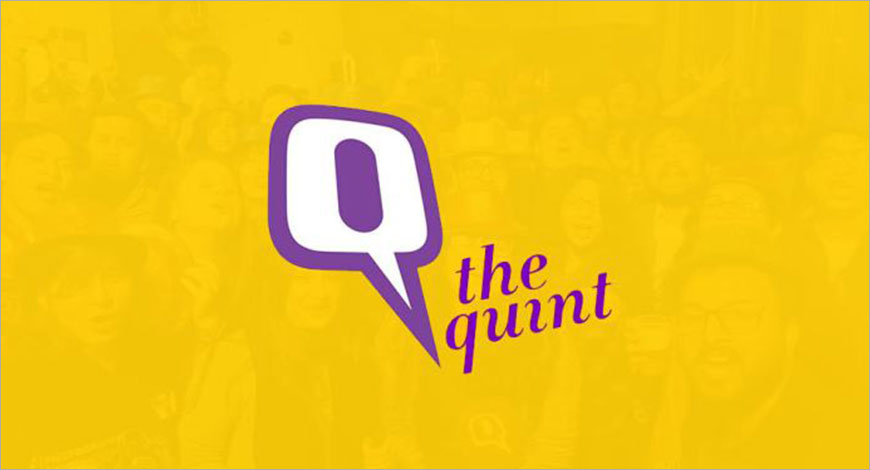 The Quint announces an editorial initiative that focuses exclusively on the aspirations of first-time women voters in the 2019 Lok Sabha elections called 'Me, the Change'. Facebook has partnered with the initiative as a presenting sponsor.
The initiative will showcase stories of determined young women who have battled adversity to achieve the extraordinary, inspiring and changing the lives of others through their work. An event is to be hosted to felicitate these achievers to spark a discussion on the issues that matter to first-time women voters ahead of the 2019 elections. The Quint will use Facebook as an exclusive platform to amplify the stories covered under this initiative and ensure it reaches as many people as possible.
As part of the initiative, The Quint will conduct a nation-wide survey to understand what first-time women voters seek from the new government. Throughout the initiative, we will invite stories from, and of young women achievers. The Quint will also promote a 'Go Vote' initiative to educate young women about the power of their vote. 
The initiative will be on-ground in multiple states and host regional 'chaupals' with women voters in the run-up to the Assembly elections in Madhya Pradesh, Chhattisgarh, Rajasthan and Mizoram.
Why First-Time Women Voters?
The 2019 Lok Sabha elections are touted to be a turning point in India's history. According to contemporary research and data, the election will be greatly influenced by three factors; the number of first-time voters, their tendency to be politically unaffiliated, and social media's ability to shape political consciousness.
In this zoomed-in demographic, first-time women voters are seldom given attention. They are working hard, overcoming extraordinary hurdles, and slowly but steadily changing lives. But what do they want – a good salary? The freedom to marry a partner of their choice? More access to information? Or equal opportunity to make their mark? 'Me, the Change' was born out of these questions, and through video stories, on-ground events, a national survey and comprehensive coverage, The Quint will endeavour to highlight the aspirations of young women in India.
Commenting on the role of the woman voter in India's political landscape, Ritu Kapur, CEO and co-Founder, The Quint said, "There is a quiet but strong emergence of the young Indian woman as a vote bloc. What better way to celebrate democracy then, than to provide a megaphone to this feisty voice that can push women-centric issues to the fore and bring gender parity to electoral politics? Through 'Me, the Change', The Quint wants to showcase the aspirations of India's first-time women voters."

exchange4media Group Service