Going Social: The new reputation management mantra
The realm of public relations today has widened to include newer elements and managing reputation has become imperative today. PR practitioners need to understand the realities of going social in the new normal world.
The realm of public relations today has widened to include newer elements and managing reputation has become imperative today. PR practitioners need to understand the realities of going social in the new normal world.
Giving his observations, Abhinav Rahul, VP – Corporate Communications, Max New York Life Insurance, said India was no longer isolated and that whatever happened at a global scale impacted the country as well. He stressed on the speed at which action happened in today's scenario.
Speaking about the life insurance industry, he noted that post the global recession of 2007-08, growth in the industry fell and life insurance companies were faced with trust deficit issues. "There is need to rebuild reputation and trust," he stressed. Outline how Max New York Life went about doing this, Rahul said that the company tracked what was happening in the online sphere, what people were saying about the company in various forums. Based on the positive and negative feedbacks of consumers, Max drew up what the consumer pain points were and addressed them by engaging the customers on a proactive basis, dealing with issues that mattered to them.
Citing the example of the Xbox, Jaspreet Bindra, Regional Director at Microsoft India's E&D Division, said, "New normal hit us about two-two-and-a-half years back. Microsoft was ahead of its time with the Xbox." On how Microsoft went about tackling the issue of acceptance of the Xbox, Bindra said that online and social medium was used extensively. Today, 100 per cent of the ad spend was on online and retail activities. The company also withdrew from things that didn't matter. According to him, "PR should be online first and then on traditional media."
For Jessie Paul, Director, Paul Writer Strategic Services, "The fundamental function of marketing was to create pull through ads or PR." She, however, felt that the views expressed on social media were often "high on credibility, but without much authenticity". "How can one completely trust what a stranger is commenting on or writing about in a social forum?" she asked.
She further said, "People are more open in an online forum because of the anonymity that the medium provides. Social media brings out facets that normal conversation doesn't facilitate."
Paul warned against revealing too much in online forums and added that social media was just another tool.
Rajesh Lalwani, Founder & Principal, Blogworks, noted here that lines between advertising, communication and PR were merging. He, however, was wary of influence becoming manipulative.
To offset this problem, Prashant Deorah, MD, Puretech, stressed that conversation was king. He remarked, "User is in control. Hence, one needs to actively listen across all online forums as well as monitor and participate in these forums."
Here, Lalwani asked whether there was need for a social media policy. Replying to this, Bindra said that Microsoft had a social media policy in place, however, it was left to personal discretion as to what one said on social media. He noted that online media was an open, free-for-all medium and added that more than a threat it was an opportunity for companies. "The whole thing is about giving preferential treatment to the community," he pointed out.
Agreeing with him Rahul, too, stressed on making the online community one's friend. "Idea is to engage with this community – online as well as offline," he added.
Engaging with the communities also aided in times of crisis. Continuous conversation helps one recognise who mattered online and one could empower one's fan base. Early preparedness on a regular basis was needed to contain crisis according to Puretech's Deorah.
For Paul, one needed to be a publisher and use the medium to make conversation and provide insights in times of crisis.
Bindra's advice was simple, "Love your community."
Rahul noted here, "You can't manage crisis by managing people."
The industry experts were speaking at the second exchange4media India PR and Corporate Communications Conference, which was held in Delhi on March 16, 2011. Rajesh Lalwani moderated this session, which was titled 'Going Social: The New Reputation Management Mantra'.
The Conference was presented by Adfactors Public Relations. CVB News Service was the co-sponsor. Eikona was the measurement partner, while ISB&M School of Communication was the academic partner. Insights were provided by Penn Schoen Berland.

exchange4media Group Service
Prior to his new role, Padiyar worked as VP Technology at Weber Shandwick.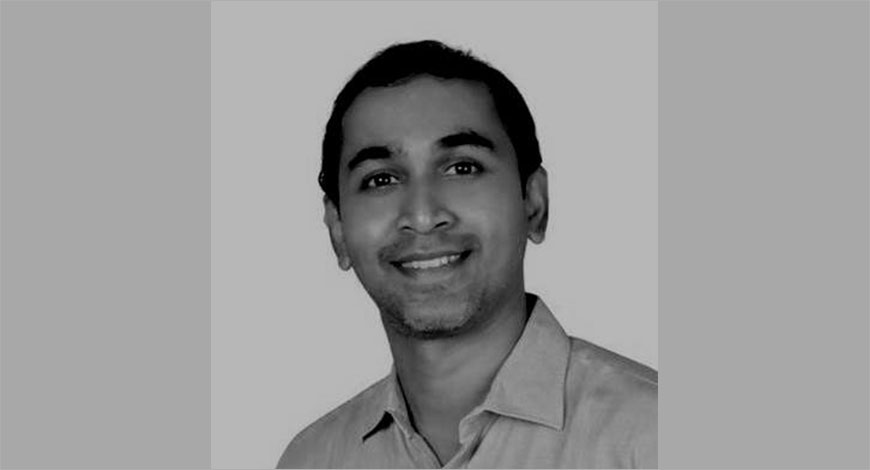 Vivek Padiyar, Former VP of Technology, Weber Shandwick, has joined TCS as Head of Corporate Communications.
Before joining Weber Shandwick, Padiyar was working at Perfect Relations as Director and Practice Head, Technology, he has also been associated with Text 100 and Edelman.
Padiyar is an alumnus of Xavier Institute of Communications and the Narsee Monjee College of Commerce and Economics. TCS is one of the largest Indian companies by market capitalisation and is now placed among the most valuable IT services brands worldwide, with business in 46 countries.
exchange4media Group Service
Prior to joining Oppo, Yadav served stints at Huawei Technologies and Vivo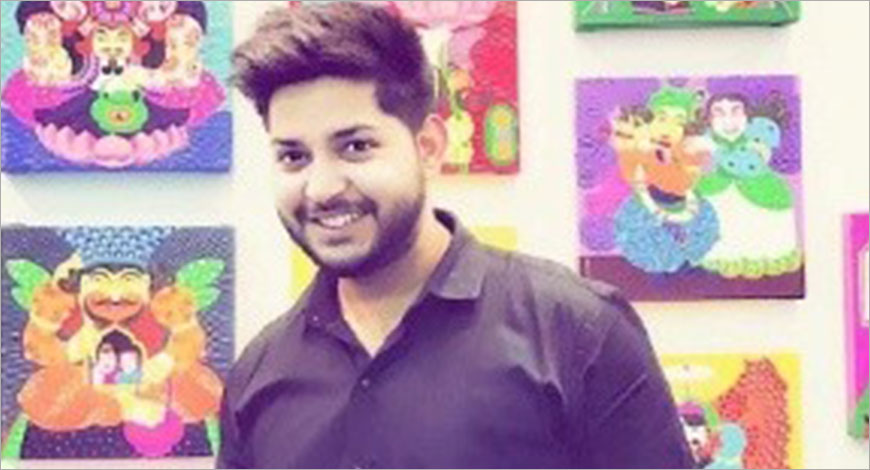 Nitin Yadav, former Public Relations Manager at Huawei Technologies and Manager, Press Relations and Corporate Affairs, Vivo has joined Oppo Mobiles to lead its Public Relations in South Asia.

Both Oppo and Vivo have lately been in the news for their big media spends. According to some reports, the two Chinese Smartphone manufacturers allocated a combined sum of Rs 2200 crore for their marketing spends in 2017 alone. Both players are competing to have a dominant position in the smartphone market.

Yadav's role also assumes significance since Xiaomi has emerged as a tough competitor to Oppo and has captured significant market share in the last one year.
Oppo had 5.6% smartphone share in the first quarter of 2018, down from 9.9% share during a year earlier period, according to Counterpoint research. Xiaomi maintained its lead in Q1 with 31.1% market share, followed by Samsung (26.2%) and Vivo (5.8%).
D'Costa will be responsible for driving the growth and adoption of the digital communication in the region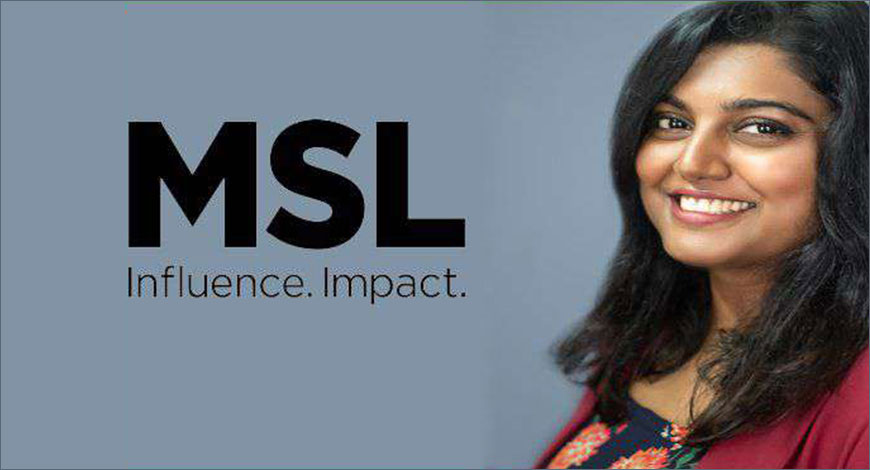 MSL, Publicis Groupe's strategic communications and engagement firm, has appointed Shirley D'Costa as its Digital Practice Lead for the western region.

D'Costa will be responsible for driving the growth and adoption of the digital communication in the region and will report to Tushar Bajaj, Senior Vice President, National Digital Head. She will also work with the teams in Mumbai and Pune to add value to their existing clientele and create additional opportunities for MSL Digital.

Talking about her new role, D'Costa said, "Build a good team, do great work, deliver on clients business; quite simply that's the agenda for me. There is a great level of foresight, and drive towards delivering on integrated business solutions, and it is the right time to be a part of the force. Growing a team that builds stronger brands through digital is what excites me, and I'm looking forward to doing that here."

DCosta has been in the industry for over a decade and has worked across creative agencies and digital startups. In the past, she was associated with 22feet Tribal Worldwide as Business Lead, Mumbai. DCosta was one of the first few employees there. She was eventually responsible for a team of 70, leading work on brands such as Axe, RedBull and L'Oreal Consumer Products
exchange4media Group Service
Khan has both in-house and agency experience across India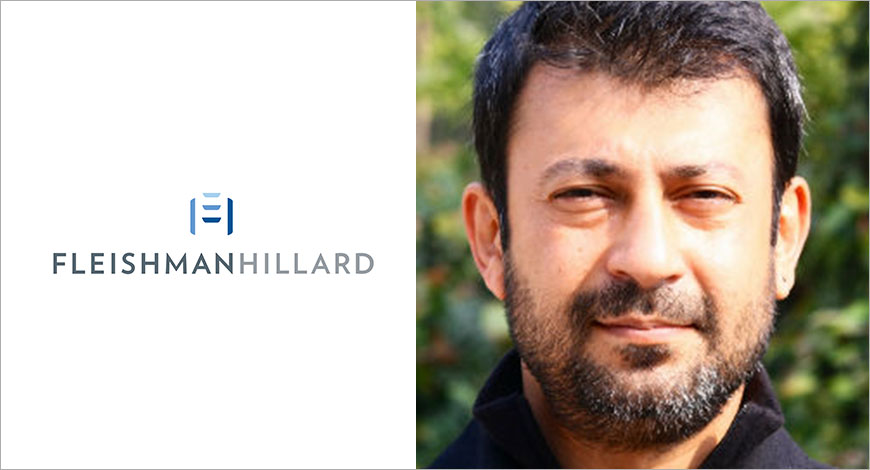 FleishmanHillard India has appointed Rafi Khan as Head of its North India operations.

Khan has more than 20 years of experience across sectors and industries and is highly regarded by clients and former colleagues alike. He previously served as executive vice president, Weber Shandwick India and before that was first CEO of Cohn & Wolfe India. Khan has worked with companies including Etisalat, American Express, Yahoo, TripAdvisor, Hilton Worldwide, Lufthansa Airlines, Sensodyne, Xerox and The Oberoi Group, and has both in-house and agency experience across India.

Confirming the development to exchange4media, Khan said, "My role will be handle operations in the north. Last year has been extremely good for the company and I hope to carry the momentum forward."
The tech company has already started reviewing some agencies but nothing has been finalized till now.

According to recent reports, Lenovo is looking for a new PR agency for its Asian markets—India, China and Singapore.

Reports also stated that the tech company has already started reviewing new agencies but nothing has been finalized until now. In India Lenovo's last AOR was Text 100.

It must be mentioned that last month, Lenovo appointed Bhaskar Choudhuri as its new APAC CMO to head the marketing team in Asia Pacific.

In his new role, Choudhuri reports to Ken Wong, President of Lenovo Asia Pacific and is tasked with expanding Lenovo's brand footprint in the Asia Pacific region. This includes driving sales for PCs, tablets and smart devices across diverse markets covering Southeast Asia, Hong Kong, Japan, India, Taiwan, Korea, Australia and New Zealand.
exchange4media Group Service
Deepa Jayaraman, who has over 17 years of experience, spent more than 12 years at Hill+Knowlton in various leadership roles.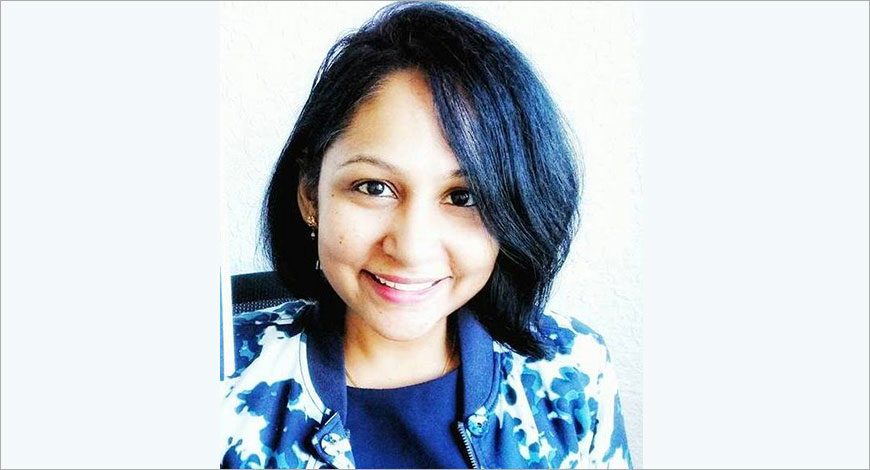 Deepa Jayaraman has stepped down as the Chief Operating Officer (COO) of Hill+Knowlton Strategies. The development has been confirmed to exchange4media by highly reliable sources.

Jayaraman, who has over 17 years of experience, spent more than 12 years at Hill+Knowlton in various leadership roles.

She started her career with Red Ants as a Graduate Management Trainee and later joined Perfect Relations as Image Manager in 2003. After serving a four-year stint at Perfect Relations, Jayaraman moved to IPAN Hill+ Knowlton Strategies and joined as General Manger. She was promoted to the role of Vice President Hill+Knowlton Strategies in 2015 and then appointed as Chief Operating Officer, Hill+Knowlton Strategies, in 2016.

Having completed her Post Graduate Diploma in Business Analytics (PGDBA) from Asian Institute of Communication and Research (AICAR), Jayaraman has worked for reputed clients such as Microsoft, Intel, HSBC, Wipro Technologies among others. Here next move is not yet known.
As President of the Public Relations Consultants Association of India (PRCAI), Nitin Mantri, Group CEO of AvianWE has a new vision for the apex body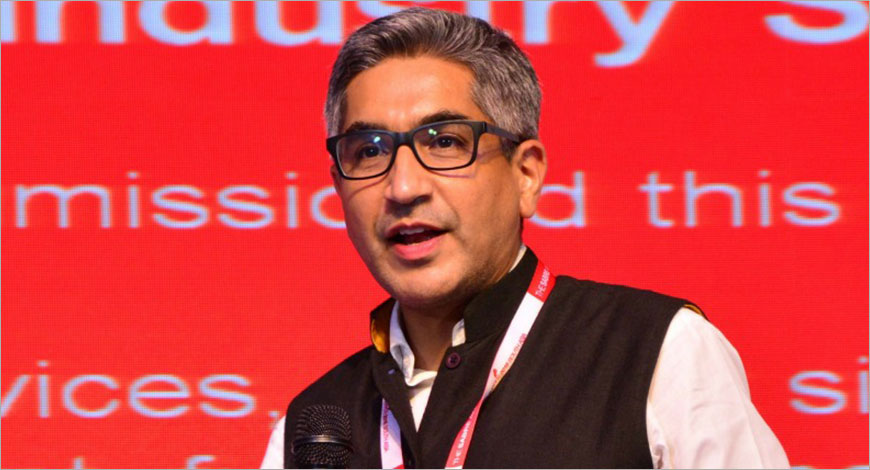 In an era where years of building efforts can get undone with a single tweet, the role of the public relations agencies has become more critical than ever. No longer are public relations firms' merely dispensing press statements and invites, they are now lending strategic direction and solutions to ensure brands stay strong at all times.

As President of the Public Relations Consultants Association of India (PRCAI), an association of the country's reputed communications and PR firms, Nitin Mantri, Group CEO of AvianWE has a new vision for the apex body.

In an interview with exchange4media, Mantri spoke about the efforts made by PRCAI in this direction and the trends which will redefine the communications and public relations domain in the next few years.

Can you tell us about the new initiatives undertaken by PRCAI in the last one year?

We have been doing three things consistently over the last two years—first we are regularly doing a survey about the PR industry and we are evolving that every year. In the first year, the survey covered only PR agencies, in the second year we covered PR agencies and Corporate Communications professionals. This is the third year of the survey and we are going to add media professionals and CXOs so that we get different perspectives about what people think of the industry.

The second initiative was to bring all of us closer to the core community of young professionals in the agency circuit. So, we started an inter-consultancy cricket tournament and we have completed two editions of that already. The third thing that we are trying to do is to grow the profession, and therefore address the talent crunch. We have started conducting round-tables in smaller markets. We are also collaborating with institutions to get more people who are aware of this profession.

What do you think are the biggest challenges facing the PR agencies today?

I think the first is talent and it is getting more complicated because of the way the industry is evolving. This will continue to remain a challenge until we and our clients together elevate ourselves, so that we can bring in more revenue and bigger retainers in order to pay enough to get good talent.

The second big challenge is the fact that the traditional way of public relations is dead. Today integration is important. The way the industry is evolving; our clients have changed too. We have to talk to the CMO today; we have never done that in the past. We have to talk to a public-policy head today. A lot of things are changing today within the client's side, and to address that we have different teams now. Did you ever think five years back that a PR firm will have a creative director or a design team? Never!

Today we have designers, we have creative people and we have media planners, so there is a cultural shift also going on. The evolution of the PR industry is a big shift and if you don't respond quickly in time, we are going to lose the battle. The third piece really is how do we manage this whole shift and make ourselves more relevant to a different group like CXOs etc and how relevant are we to the new media.

Talking about media platforms, is traditional still important for PR agencies?

I think the uniqueness about India is that traditional media is not dead. It's growing, though at a smaller rate, at least the English media; but yes the regional media is alive and thriving right now. We are a complex country and a huge pocket of population in tier 2, 3 and 4 markets is consuming regional media in a big way. Having said that, I think it is a matter of time when they will also be on smartphones and reading content online.

What according to you will be the three big trends that will redefine the PR industry in the coming few years?

I think we will definitely do more integrated work and more visual and multimedia work. Secondly we will as organizations change to become more inclusive of creative people, designers and planners. Most importantly technology is going to play a big role in the way we do things and influencer marketing will be a big piece of that.
Atul Sharma, Chief Operating Officer, GBM, has been elected as Vice-President while Aman Gupta, Managing Director, SPAG Asia, has been re-elected as Secretary, PRCAI.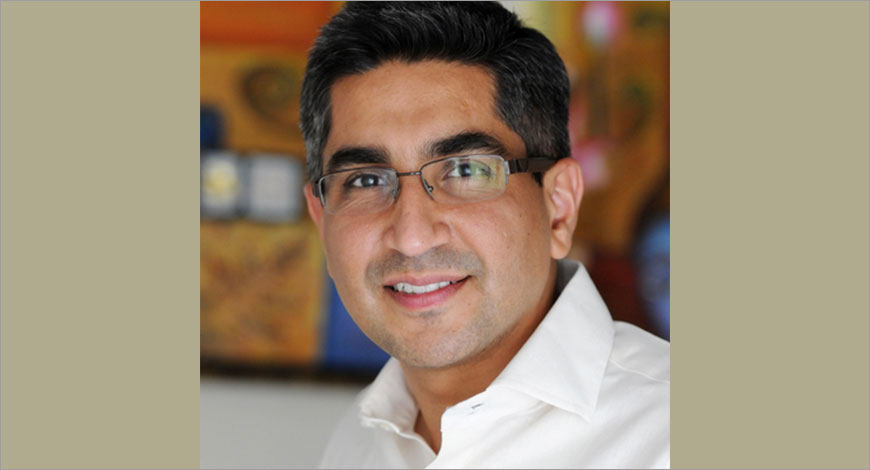 The Public Relations Consultants Association of India (PRCAI) has elected new executive committee. Nitin Mantri, Group CEO, AvianWE, has been re-elected as President. Mantri has been President of the committee since April 2015. Atul Sharma, Chief Operating Officer, GBM, has been elected as Vice-President and Aman Gupta, Managing Director, SPAG Asia, has been re-elected as Secretary. The tenure for the elected members is two years (2018 - '20).
The elected regional chapter chairpersons are: Samir Kapur, Adfactors (North), Sheena Sharma, GBM (South), Girish Huria, Ketchum Sampark (West), and Khurshid Ahmed, Advantage Service Patna (East).
Commenting on being re-elected as President PRCAI, Mantri said, "It's an honour to be re-elected as President for a second term. I am looking forward to working with Atul, Aman and our new chapter chairpersons. We will continue to set high professional standards, improve the public perception of public relations, and help our member firms grow and prosper through global learning, best practices and reach."
The PRCAI is a trade organisation that represents India's communications sector. It is the summit body for official communications and public relations practices in India. It was formed in October 2001 to grow, represent and support India's public relations consultancy sector. It also provides a forum for government, public bodies, industry associations, trade and others to confer with public relations consultants as a body. It is an internationally recognised organisation that offers official membership to all PR practitioners who abide by the basic criteria devised by the association.
exchange4media Group Service
The company is spearheaded by Sunanda Rao-Erdem, Founder& CEO, who draws her expertise in the field of media and journalism, through decades of experience as a communications consultant and editor in India and Europe.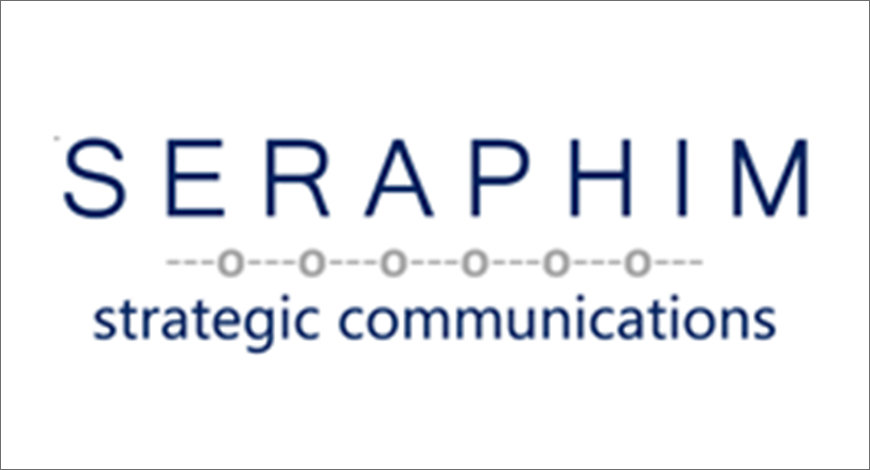 Boutique communications firm, Seraphim Communications (Seraphim), has set up its first office in New Delhi, India, with its extensive service offerings in the field of strategic communications. The specialized firm begins its operations today with international clients in the field of education, pharma, defence, consumer goods and broadcasting.

The company is spearheaded by Founder & CEO Sunanda Rao-Erdem, who draws upon her expertise in the field of media and journalism developed after decades of experience as a communications consultant and editor in India and Europe. Prior to this venture, Sunanda led the New Delhi operations of a German strategic communications consultancy, CNC Communications and Network, which is part of the French conglomerate, Publicis Groupe.

Sunanda shares, "This is an exciting time for us, especially when businesses are exposed to such a dynamic communications landscape. Through years of experience in serving international clients based on their communications requirements in India, ranging from corporate positioning to crisis management, we are strong advocators of strategic communications in the Indian PR space."

From its first office situated in South Delhi, Seraphim offers a wide range of service offerings: corporate communications, brand communications, public & corporate affairs, crisis communications, digital communications, analysis & reporting, in addition to media & crisis training. Decades of experience gathered by its senior consultants is based on a solid foundation of honesty, credibility, hard-work and efficiency.

"It is our endeavor to balance our offerings – building on a foundation of traditional PR and media relations activities on one hand, and engaging the new age tactics such as simulated trainings and social media tools on the other. We also bring in expertise to introduce internationally set guidelines in the field of PR and communications such as the Barcelona Principles. That is why our clients and stakeholders trust us to care of their holistic communication requirements. We pride ourselves in the fact that clients think of us as advisors or even an extension of their internal corporate communications teams," Sunanda added.
exchange4media Group Service
There was a market buzz since 2016 that Avian Media was WE's preferred choice for an India expansion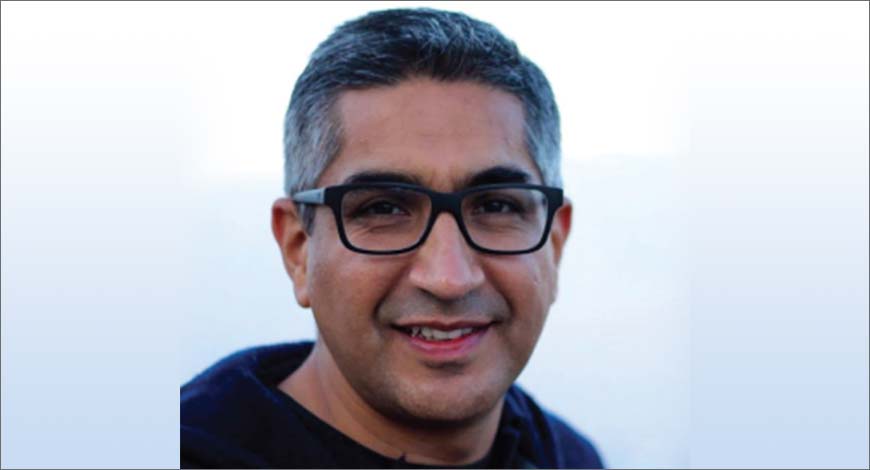 WE Communications (WE) today announced a strategic investment in award-winning Indian integrated consultancy, Avian Media, and its sister public affairs consultancy, Chase. WE Communications India will merge with Avian and will now be called Avian WE. Chase will remain a separate consultancy owned by Avian WE and will retain its name.

"By joining forces with Avian Media, another like-minded independent, we can continue to put our clients at the center of everything we do. Our investment immediately extends the client capabilities we offer and creates opportunities for future services expansion, supercharging our regional and global network," said Melissa Waggener Zorkin, CEO of WE Communications.

Waggener Zorkin said that Avian WE will continue to focus on sectors like tech, healthcare and consumer ( WE's strengths) as well as continue to work with Avian's exisiting client base.

Key senior management in Avian WE includes Manash Neog who continues to lead the public affairs subsidiary Chase, while Neha Mehrotra will now run Avian WE PR nationally. Carolyn Camoens, who will continue as WE's senior vice president of Southeast Asia, based in Mumbai said that the two teams go well together and there is no conflict or overlap or redundancy in the respective company portfolios.

The combined agency boasts over 160 employees. "We are excited about this partnership. Both entities share a common entrepreneurial culture and a philosophy of working in partnership with our clients to build long-term relationships, and a culture that places great emphasis on our people. I am very excited about what we can achieve together," said Executive Chairman, Nikhil Khanna, Avian Media.

In addition to expanding its regional and global footprint, WE is also growing its signature intellectual capital, Brands in Motion, to include India. Brands in Motion examines the movement of sectors and brands inspired by, or driven by, technology. "The merger between Avian into WE represents a huge opportunity for us to accelerate our expansion into new sectors and markets within the region. With the increased scale of the combined business, we can deepen our specialist capabilities, particularly in the areas of our power sectors Technology, Health, and Consumer and provide our team with greater development opportunities," said co-managing Partner and Group CEO of Avian WE India, Nitin Mantri.

Providing both corporate and brand positioning counsel and public affairs capabilities through its subsidiary Chase, the award-winning consultancy specialises in delivering integrated campaigns to serve both foreign brands and India's most innovative global and local brands. Avian WE clients in India include Airbnb, Airbus, Bloomberg, Dell, MasterCard, Qualcomm, Sony and TripAdvisor.
exchange4media Group Service