Aggression in media language cause of worry and threat to peace, say experts
At the Media for Humanity and Peace Conclave in New Delhi, media experts spoke on fake news, role of media to ensure peace, and much more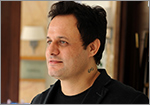 by
Published - 13-November-2018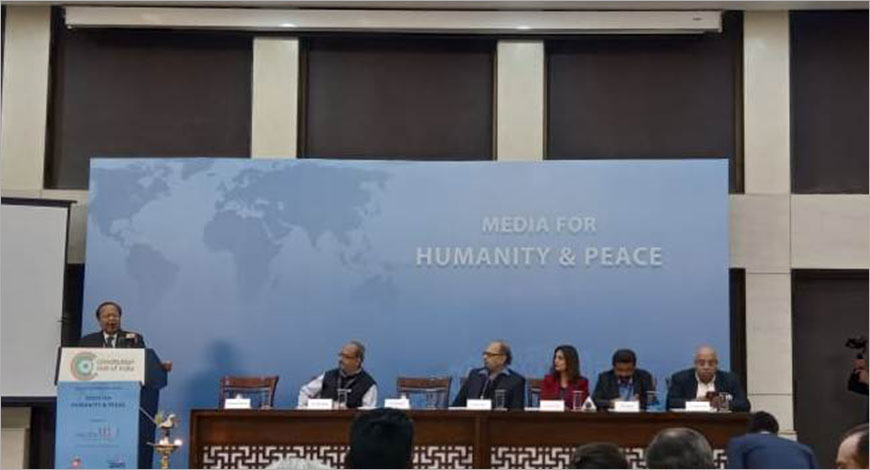 At the Media for Humanity and Peace Conclave, seasoned journalists spoke about the factors that have made media an active agent of hate and a tool to threaten peace.
Prem Rawat, International Peace Ambassador during his inaugural keynote pointed out the necessity to take active participation in bringing lasting peace. "We have to be like the proverbial candle to light up the lives of others who are less privileged and this is the only way for lasting peace, and media plays a critical role in that," he said.
Speaking about the tough job that media was doing in a tough environment, Dr. Annurag Batra, Chairman and Editor-in-Chief, BW Businessworld and exchange4media said, "Media is doing a tough job in tough circumstances and despite that international networks like CNN etc. spend around 50 per cent of their budget on content. In India, the average money spent on content is less than 10 per cent and 45 per cent is still spent on distribution."
He also spoke about the issue of fake news and about its impact on media, "The biggest threat today is fake news and media is not creating fake news, in fact it is at the receiving end of fake news."
Veteran journalist Saeed Naqvi in his address underlined the role media needs to play to ensure peace. He spoke about the cacophony and the agenda driven journalism that has become a lethal mix and threat to peace. "One of the biggest crises today is the total loss of credibility of media and this is posing a big threat to our attempts to have a society that is not divided on trivial issues, but unfortunately we have all become victims of this kind of media and continue to be so."
K G Suresh, Director General, Indian Institute of Mass Communication lauded the role that media has played but also pointed out to the selective reporting that some media houses do to distort truth. "I have extensively covered Kashmir and what I have found is that some media houses are giving too much importance to handful of stone pelters at the cost of ignoring larger issues that concern the population. And this kind of reporting undermines the larger story which is beyond violence. We need to report what is going on the ground and then only change will come", stated Suresh.
"I'm also worried about the aggression in the language of media today. We are calling for war and that is not the true language of media and such language is purely rhetorical and not substantive," he further added.
Sheetal Rajput, Deputy Editor, News 24 raised the issue related to primetime show formats and argued that there was no substantial evidence that debate formats only attract audiences and get the TRPs. In her view such assumptions need to be changed and challenged.