Watch: Traditional content marketing is not going out of style: Prachi Mohapatra, fbb
The CMO spoke about the relevance of traditional medium and the transition of branded content over five years and how it has become sharper
A Bloomberg Quint Initiative

Prachi Mohapatra, CMO, fbb - Future Group India, has full faith in traditional medium despite brands increasingly going digital. The CMO spoke about the transition of branded content over five years and how it has become sharper.

Excerpts

Your comments on content marketing from what it was five years ago as against now.

If anything, it has become sharper. If anything has to be said about the context or medium, it is much more thought-through. For instance, we are making our content much more relevant to someone who wants to consume it in a vernacular language. Five years ago, as marketers, we would not be able to give content in vernacular language so that consumption would go up. Primarily because it entails several processes. But now it has become way more sharper and customised for the person who is consuming it. This has given us a much more synchronised approach on how we are developing content

Is traditional content marketing being left out in the digital push?

It is in no way going out of style or context. Traditional medium is here to stay. However much we push content on digital medium, the consumption still happens on traditional medium and the skew towards this is still exceptionally high. While smaller towns and cities are consuming digital content far more than earlier we cannot overlook the impact that traditional media had or has currently. So it's here to stay for a very long time.

When content creators approach you what do you look for?

There's never a formula on how content is created. It depends on the objective of the campaign. So it can vary from brand building to a business proposition. Taking the example of our recently created 'World's Shorts Day' campaign where we had a business objective. Shorts as a product has never been spoken about. So the objective out of the entire content creation was to create a lot of noise using influencers and the content had to be very relevant. It has to speak to a young customer who is not only young in age but also young at heart.

The content was created in such a way and the medium chosen was so sharp that it reached out to the perfect TG. And the numbers spoke for themselves. We had 120 per cent sale jump week-on-week after the same campaign.

Video:


exchange4media Group Service
Dentsu Aegis Network's Ashish Bhasin bagged the 'Network Head of the Year' award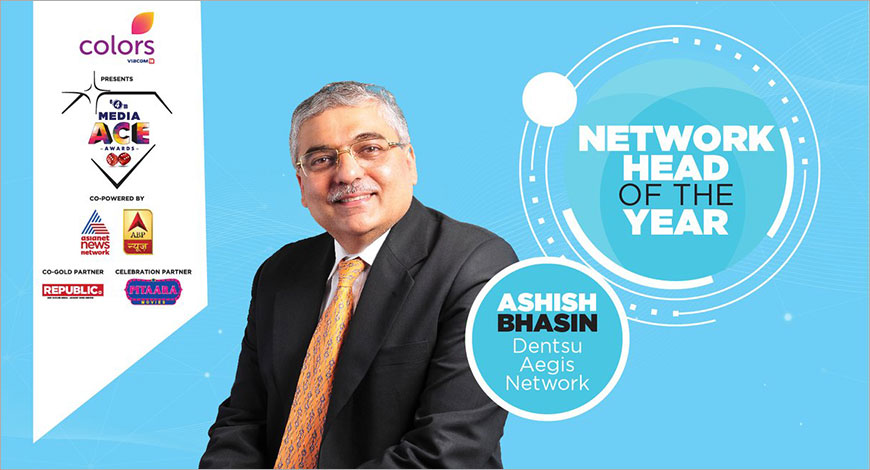 The e4m Media ACE Awards initiative recognizes Indian Media Agencies and their People for their work and their contribution to the Industry. The recently concluded fourth Edition of Media ACE Awards showcased award-winning work for the period July 2017 to August 2018 and people who played a significant part in shaping the media landscape in India.
In the 'People Awards' category, Dentsu Aegis Network's Ashish Bhasin bagged the 'Network Head of the Year' award. This award is for the Head of a Parent network who has contributed critically towards delivering premium service, stimulating growth of the organization and enhancing the industry at large.
While receiving the award on stage, Bhasin said, "First of all, I would like to give thanks to the jury, Nawal (Ahuja) and Anurag (Batra) for this honour. It's been an amazing journey. It started with 45 people to 3500 now."
Speaking on the win, Bhasin later said, "It's an honor and privilege to be selected as the Network Head of the Year and the credit of all this goes to the fantastic network of the 3500 professionals that I lead. I want to thank the jury and everyone for selecting me."
exchange4media Group Service
In the Top 10 Advertisers list only Amazon.in forayed at third spot; there was no other e-commerce portal apart from them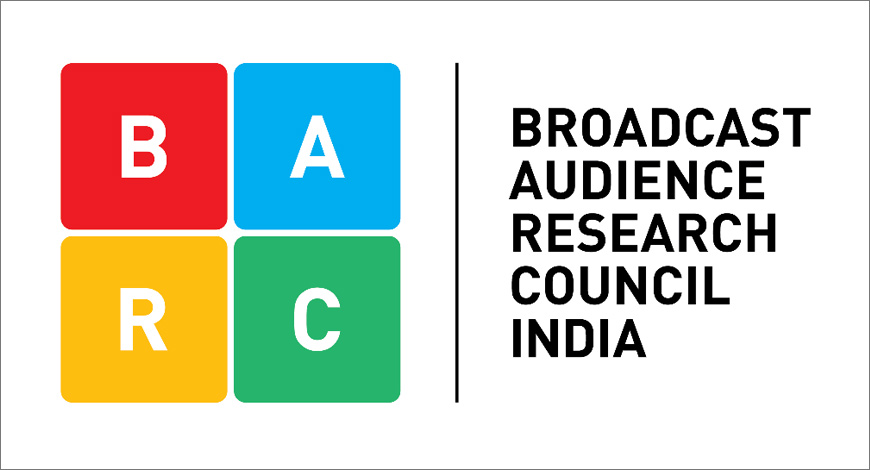 In the list of BARC Top 10 Brands for Week 40 (September 29-October 5), Lizol reclaimed to the top with 14,023 insertions.
Santoor Sandal and Turmeric and Amazon moved up to second and third spot with 13,431 and 12,819 insertions respectively.
Flipkart again made an entry at fourth spot with 11,094 insertions. Trivago and Mahindra Marazzo slipped to fifth and sixth spot with 10,579 and 9560 insertions. Honda Activa 125 and Total Hi-Perf entered at the seventh and eighth spot with 9414 and 8856 insertions respectively.
Dettol Toilet Soaps entered the category at ninth spot with 8803 insertions, whereas Dept of Women and Child Development slipped to tenth spot with 8795 insertions.
In the same week, in BARC Top 10 Advertisers list, FMCG brands Hindustan Lever and Reckitt Benckiser continued to lead at the top two spots with 1,17,018 and 1,11,113 insertions, respectively.
Amazon Online India and Procter and Gamble India climbed to third and fourth spot with 34,028 and 31,392 insertions, respectively. Wipro, SBS Biotech and Brooke Bond Lipton India entered the category at fifth, sixth and seventh spot with 23,607, 21,504 and 18,901 insertions respectively.
Cadburys India slipped to eighth spot with 18,715 insertions. Colgate Palmolive India and Ponds India are other few brands which forayed at ninth and tenth spot with 16,790 and 16,770 insertions respectively.
exchange4media Group Service
Jiggy George, MD, Mojostar, shares some insights about the performance-wear market and how Mojostar is looking at the category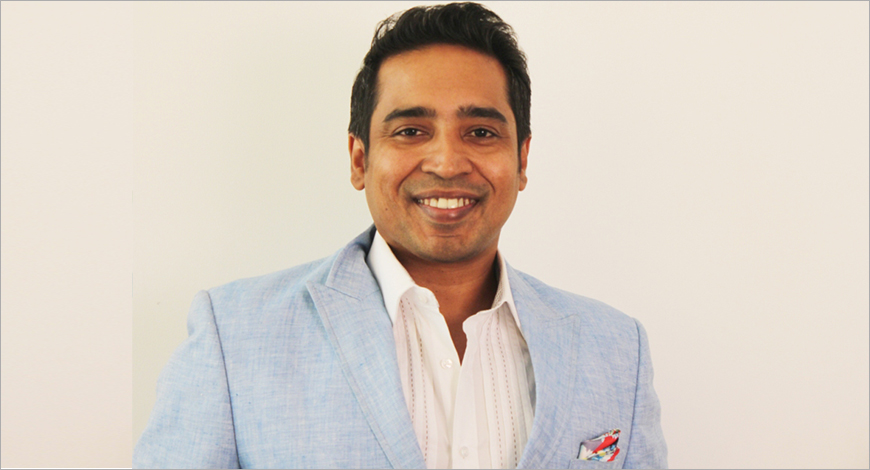 Mojostar is fast emerging as one of the leading performance merchandising brands in the country. According to Euromonitor, the total size of the performance wear market is Rs 44,000 crore and India presents a big opportunity for the segment.
With celebrities such as Tiger Shroff and Jacqueline Fernandez on board, Mojostar is already on its way to leverage the immense opportunity that this market offers.
In an interview with exchange4media, Jiggy George, Managing Director, Mojostar, shares some insights about the performance-wear market and how Mojostar is looking at the category.
Would it be right to call Mojostar a celebrity-driven brand?
I don't believe we are a celebrity brand. How we approach the business is little different. Our objective is not to take a celebrity and build a brand with them; it is to look at white spaces. We look at opportunities that exist which are untapped, for example, most performance wear brands in this country are just focused on men. And, if they serve women, it's a very pinkish, 'skimpish' strategy-- that if I make it for men, I make it smaller for women.
Once we identify the white space or gap, then only do we look at the roster of stars which most authentically drive that promise.
What is the size of the performance wear market and what kind of market share are you looking at in the next few years?
The entire performance-wear space is a Rs 44,000 crore market, according to Euromonitor, growing at a rate of 20 per cent and the top players are just 10 per cent of the market. So there is massive headroom for more brands. We are looking at a turnover of Rs 500 crore in the next six years.
You already have Tiger Shroff and Jacqueline Fernandez on board, by having celebrities on your side, does it make brand building easier?
We are very aware of the fact that if you only look at the celebrity and not care about your product, this is not going to be long-term at all. The biggest advantage of having a celebrity on your side while building a new brand is that you tap into their huge fan following, this phenomenon is particularly popular in the west, for example, what Kayne West has done with Adidas and what Michael Jordan has done with Nike is commendable. So it is a model that works. Jacqueline and Tiger are both partners in the business and they both hold equity in the business, so it is their brand as much as ours.
What are some of the biggest hurdles for the performance wear category in India?
Building brands is a long, hard process overall. In our case, we look at the world of retail through a media and entertainment lens, primarily because we have been a lot in the media and entertainment business. At this moment, the challenges in this category continue to be the retail spaces and distribution. Right now we are exclusively available on Amazon and we have our own websites which have a very decent reach, almost 45 per cent of the traffic that comes to our website is organic. In the coming time, our big focus will be on our offline presence and we would like to opt for an omnichannel approach when it comes to market strategy.
iProspect India has bagged the SEO, paid media and digital business for KFC India, and will be handled from the agency's Delhi office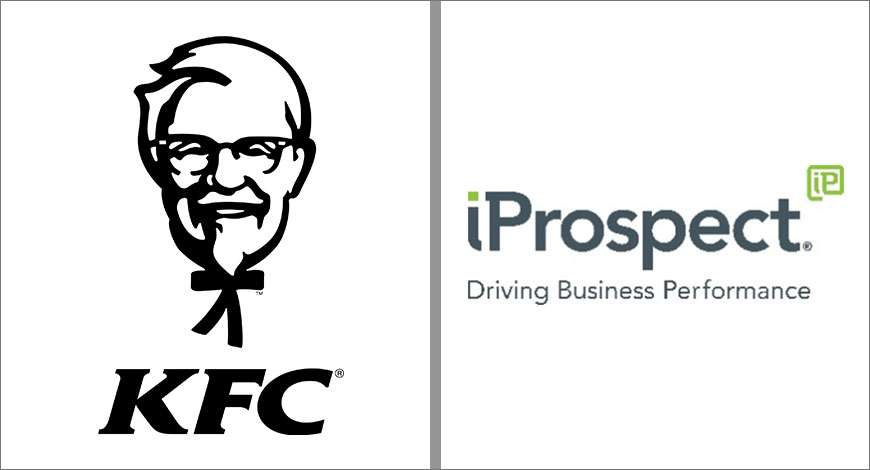 Digital performance agency from Dentsu Aegis Network, iProspect India, has bagged the SEO, paid media and digital business for KFC India. The American fast food restaurant chain's account will be handled from the agency's Delhi office.
Commenting on the win, Rubeena Singh, CEO, iProspect India said, "The growth in diversity of the client sectors in our portfolio is always welcomed. We are pleased to partner KFC in their growth journey."
On the association, Moksh Chopra, CMO, KFC India said, "Our partnership with iProspect comes at an opportune time as we increase our focus on digital performance marketing. We are confident that our brand marketing strategies, coupled with iProspect's expertise, will yield great results for KFC India. We look forward to a fruitful association with them."
Founded in 1997, iProspect India is a part of the Dentsu Aegis Network. It offers brands an entire spectrum of result-oriented digital marketing strategies.
exchange4media Group Service
In a Press statement issued by Press Club of India on behalf of journalist organisations, the Minister of State for External Affairs, MJ Akbar, has been asked to step down and face the probe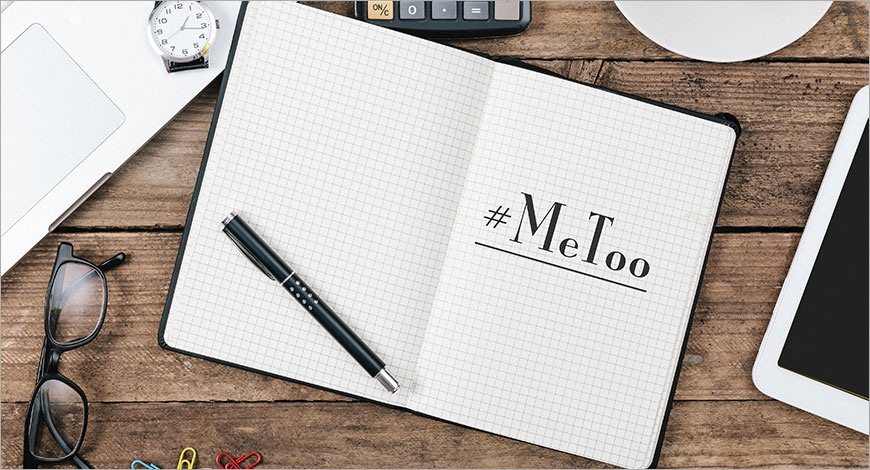 In the wake of the #MeToo movement and raising deep concerns over the overwhelming complaints of sexual harassment in the media industry, Indian journalist organisations have demanded an impartial investigation into such issues. In a Press statement issued by Press Club of India on behalf of journalist organisations have asked the Minister of State for External Affairs, MJ Akbar, to step down and face the probe.
Akbar, a former newspaper editor, has been accused by more than a dozen women journalists of sexual harassment. He issued a stern defence of himself through a statement and called them "false, baseless and wild allegations". He went a step further, and filed a defamation case against Priya Ramani, the first journalist to have spoken up against him. The minister's lawyers mentioned that the posts of Ramani were written with a 'sole ulterior motive of maligning the reputation and political standing of the Complainant, in furtherance of her own vested interests and underlying agenda'.
Many victims and activists expressed shock and disappointment at Akbar's actions, while multiple journalist organisations issued a statement against the minister's comments.
Here is the full text of the statement issued by the Press Club of India:
We the undersigned journalist organisations have been deeply concerned over the overwhelming complaints of sexual harassment in the media. We recognize that sexual harassment at the workplace is a worrisome reality and that media organisations and managements have been unable to put the systems in place which would have ordinarily addressed complaints of sexual harassment.
We are also deeply disappointed at the statement issued by Mr M J Akbar, Minister of State in the Ministry of External Affairs. Wherein he has threatened legal action against all those who have alleged they were harassed by him. Mr. Akbar is a senior functionary of the government and his response should reflect the responsibility that is thus bestowed on him. There can be no dispute about the need for an impartial probe into all the complaints without fear of threat or intimidation to the complainants - and this acquires particular significance if one of the accused is an influential minister in the government. In the interests of a fair probe, moral and public propriety, it would only be appropriate that the minister step down from his post till such time as the inquiry is completed. We are disappointed that Mr. Akbar did not choose to take this step instead of threatening the complainants with legal action.
An impartial probe should be conducted into all the complaints without fear of threat or intimidation to the complainants more so as the accused party is an influential minister in the present government. We also feel that in the interests of a fair probe, moral and public propriety, it is only proper and appropriate that the minister step down from his post till as such time the probe is completed.
Sexual harassment at the workplace is a pervasive phenomenon. It has continued with impunity despite the enactment of a tough law to prevent, prohibit and redress it, the inability of women to speak out about such harassment needs serious introspection and redress. We hope that employers in media organisations and the government will look into this with the seriousness it deserves and not treat the incidents as motivated complaints.
- Indian Women's Press Corps, South Asian Women in Media, Press Association, Press Club of India

In a recent development, Bodhisatwa Dasgupta, Creative Head, Happy mcgarrybowen is now facing allegations of sexual harassment during his stint at JWT. A statement released by Dentsu Aegis Network said -
"Over the weekend, certain incidents have been brought to our notice involving an employee of Happy, which alleged to have occurred during his tenure with his previous employer. We have already initiated an enquiry to verify the same with his previous employer.
Dentsu Aegis Network does not and WILL NOT accept anything but professional behaviour at our workplaces and follows a Code of Conduct that sets a high standard of behaviour we expect of our people. We have a zero tolerance policy towards any kind of harassment at our workplaces and any such incidents that are brought to our attention will be investigated and necessary action will be taken in line with our company policy."
Following the investigation, Dasgupta posted on his Twitter handle:
To all the women on my list, to all the women who aren't on it, to all the women who I've been grossly inappropriate with, I'm shameful. And sorry. @TheRestlessQuil https://t.co/K77MZB0Bz7

— bodhisatwa dasgupta (@thebodhisatwa) 15 October 2018
exchange4media Group Service
Every film has one main hero – an IKEA product itself, and well it is this hero that does all the talking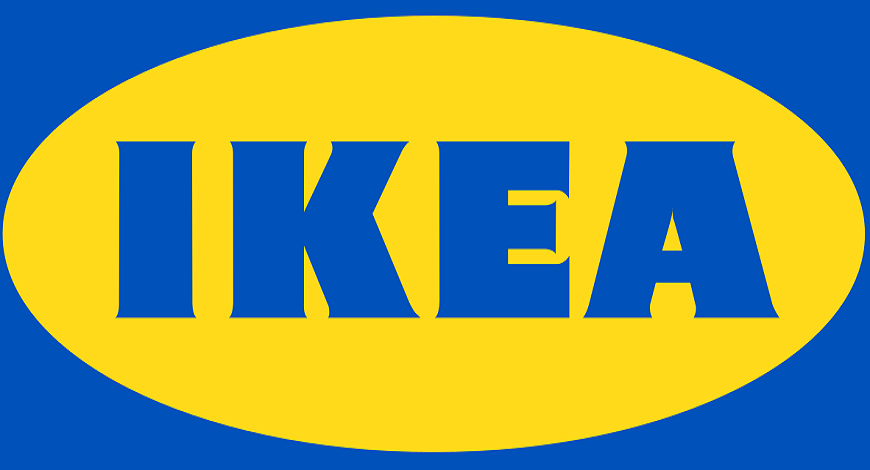 The IKEA store launch in Hitec City, Hyderabad, has been one of the most talked about launches in recent times. A much-anticipated event, the store launch was preceded by the brand's first ever communication for the Indian market, created by Dentsu Impact – the creative agency from the Dentsu Aegis Network.
The launch also saw some interesting on-ground activations that got people talking. One may think that such a high impact launch would be followed by a period of quiet from the brand. But not so in the case of IKEA. The brand has now released a series of new films on TV and digital to bring to life some hero products from the brand.
Every film has one main hero – an IKEA product itself, and well it is this hero that does all the talking. The treatment is a completely fresh one and the films are nothing like a typical product-centric ad you may imagine. The films are all a part of a series and the team promises we will see something fresh in every film, with a different product playing a different character.
Speaking about the films, Ulf Smedberg, Country Marketing Manager, IKEA India said, "We at IKEA saw the need early on to find an emotional connection with consumers and their future relationship with our range. In order to de-dramatize and make parts of our range more attractive, inspiring yet even human, we created our new communication campaign which we internally call "Talking products". In this series of short films, we let some iconic products speak and express their personality, in a fun and engaging way. The reaction has so far been very positive, with people finding them to be surprising yet distinctively IKEA."
Megha Jain Sadhwani, Senior Vice President, Dentsu Impact adds, "The reason why IKEA is the world's most loved Swedish home furnishing brand is its products, they are the heroes that make this brand what it is. The intent behind this series of films is to introduce these heroes to the Indian audience in a typical IKEA style - simple & playful, and what better way to do this than to let the products do the talking themselves, literally!"
Amish Sabharwal, Creative Head, Dentsu Impact Bangalore spoke about the creative concept behind these films and said, "IKEA is known for great creative formats across the globe. This is our India attempt to add to that stellar reservoir. The products of IKEA are so intuitive, practical and magical that they deserve to be stars of every commercial, who needs celebrities?! That's what we did. Each object has their own character, their own quirk, their own voice and they are unlike any other object you get in the market. The idea is to get the audience to enjoy the storytelling and the magic of each product."
Krittika Chakraborty, Planning Head, Dentsu Impact Bangalore explained the strategic intent behind the films. "These films exemplify the IKEA brand tonality which is so well-recognized and loved the world over. And the slight edge and playfulness of their execution ensure their suitability to the digital medium, making them the kind of content people want to engage with." The films have been released on TV in Hyderabad and are available on the IKEA Facebook page.
See the videos here:
Drawer - https://www.facebook.com/IKEAIndia/videos/2143481869252289/
Book Shelf - https://www.facebook.com/IKEAIndia/videos/2011877352446061/
Tertial Lamp - https://www.facebook.com/IKEAIndia/videos/2217158988297714/
Chair - https://www.facebook.com/IKEAIndia/videos/315541709180460/
Bedsheet - https://www.facebook.com/IKEAIndia/videos/2145752012334053/
exchange4media Group Service
As part of the partnership, Soman will join Team Oakley and wear the brand's eyewear.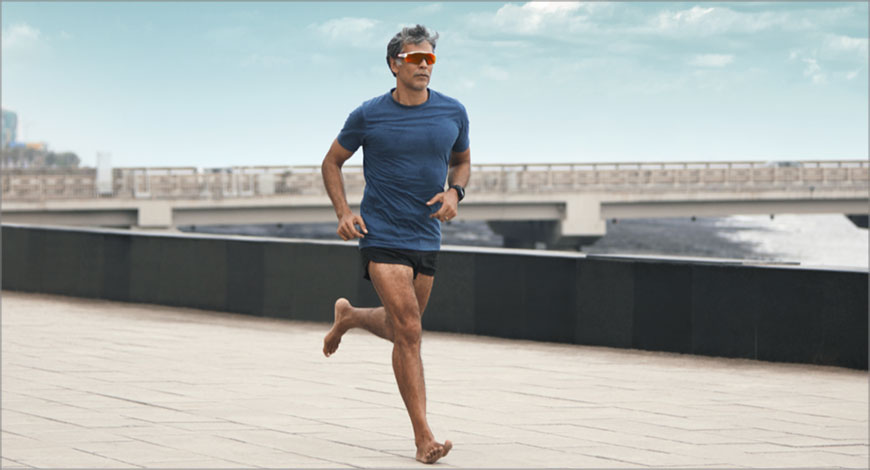 Oakley® on Monday announced a partnership with Milind Soman. As part of the partnership, Soman will join Team Oakley and wear the brand's eyewear.
Talking about the association, Rajan Handa, Brand Business Manager, Oakley India, said, "Milind Soman, an inspiration for many, embodies passion, progression and performance - values that are deeply espoused by Oakley, making this partnership a natural fit. We look forward to a long and successful collaboration."
Soman will wear Oakley sunglasses equipped with Oakley Prizm™. Prizm is engineered to enhance detail and help improve performance by providing ultra-precise colour tuning for specific environments, including road, the company said in a statement. Prizm Road, designed for the road running environment, brightens and enhances select colours so runners can see subtle changes in road texture for a confident performance experience.
Soman said, "I am honoured to be associated with Oakley, a brand known for its innovative lens technologies and unparalleled optical clarity, helping athletes push the boundaries of performance," said Soman.
"Running has changed my life and I firmly believe that pursuing an obsession isn't unique to professional athletes alone, but it binds everyone who shares a driving passion to turn their dreams into reality," he added.
exchange4media Group Service
Ulf Smedberg, Country Marketing Manager, IKEA India, speaks about their festive season plans, #Swedeshi movement and expansion strategy.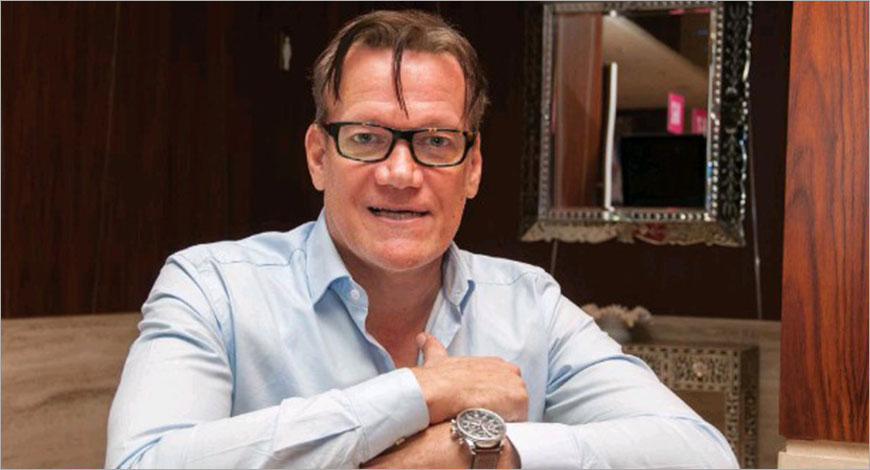 Ikea, the Sweden-based home furnishing company, opened its first store in Hyderabad in August this year. Now they have rolled out their first advertising campaign and the #Swedeshi movement is winning hearts. With big expansion plans in India, the ground-breaking ceremony of IKEA Bengaluru took place on October 11.
In a quick chat with exchange4media, Ulf Smedberg, Country Marketing Manager, IKEA India, spoke about their festive season plans, #Swedeshi movement and expansion strategy. Excerpts:
Your launch campaign was different –it integrated tech and offline platforms and created a lot of buzz. With the festive season opening up, what are your plans in terms of reaching out to the Indian audience?
The most important media for IKEA is digital. Lot of communications, engagements and interactions will be predominantly done through mobile. Later on, this year, we will show how you can change your home or make it more appealing to your needs, and that will be broadcast on mobile. We will focus on other medias like Print, TV, OOH, but majority of the communication will be done through digital. We will have digital, TV and OOH campaigns during the festive season.

The ongoing sale by two big e-commerce giants seems to create a lot of unrest with smaller retailers. How does a store like IKEA, a Swedish brand, make a more Indian sales pitch?
We think it is important to combine the typical IKEA and the strength of India. We are focusing on love that the Indians have for their homes and how IKEA can help them with that. Another factor is food, which is an important connecting point. We are also looking forward to engaging more people through food. We will have more offerings that is appealing to a broader audience.

Currently, IKEA has a 4 lakh sq feet store in Hyderabad and Mumbai and Bengaluru will have stores soon. Are there more stores in the North and West in the offing?
We have an expansion plan that is quite aggressive, and we call it 'go big India'. We will open more offline as well as online stores in India. Bengaluru store's construction work has begun, and after that, we will have a store in Delhi. In another 10 years, IKEA will have presence across India.
IKEA's India strategy is summed up in one word #swedeshi. Can you elaborate more on #swedeshi?
It's very important for us to spread IKEA. We have strong culture in Sweden, we celebrate different traditions. We would like to be known more in the Indian market. When people come to know about Sweden, the more they will understand IKEA as a brand and vice versa. We would like to have that connection.

What were your key learning from the launch of Hyderabad store?
We should talk about what the store experience will be about. In Hyderabad, a lot of visitors were confused. They thought that IKEA would be an open shopping mall. But our culture is quite different. That's the one big learning, we need to communicate what to expect.

What will be the marketing and advertising strategy followed by IKEA India in the coming days?
We are focused on how to utilise the marketing budget and maximise the reach, so that our messages reach our consumers. In Hyderabad, we went with billboards and that was a huge success. In Mumbai, we took the television space. So that depends on the city we are moving into. Bengaluru we will have high awareness campaigns.

What is IKEA's promise to India?
Big promises! Our biggest aim will be to provide affordable and smart furniture for Indian homes.
Senior Reporter, exchange4media, Bangalore Neethu reports on media, marketing and advertising industry. In the past she has reported on start-ups, education and health sector for over 6 years.
Sr. VP - Retail & Marketing, Tanishq, Titan Ltd says entry of organised jewellery retailers is changing the dynamics of the industry and Tanishq is playing a leadership role in this shift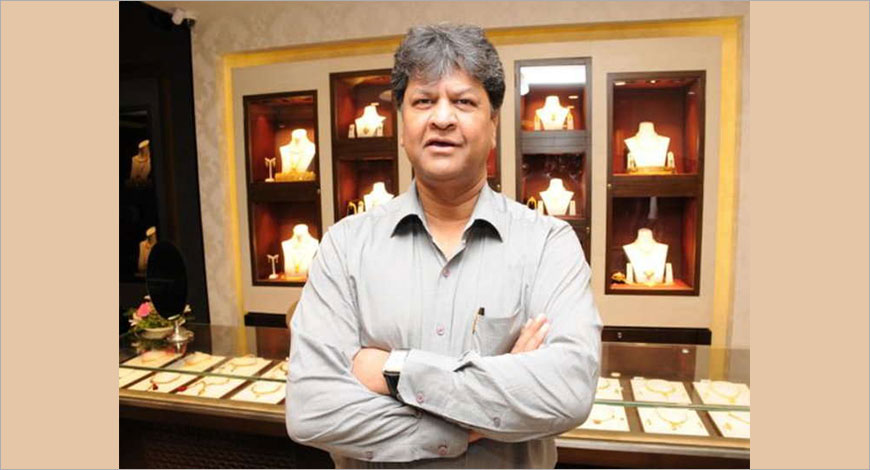 Traditional jewellery market in India has been dominated by unorganised players for long. Now the scales are tilting with the entry of organised jewellery retail chains and among them, Titan is leading this shift with its disruptive market strategy.
Sandeep Kulhalli, Senior Vice President - Retail & Marketing, Tanishq, Titan Ltd, explains how Titan through its jewellery vertical Tanishq has ushered in a new era in this billion dollar marketplace. "One of the building blocks of Tanishq has been the craftsmanship behind the product. We have never taken the route of savings, investments or pricing, instead, we have built the brand on adornment, aspiration and design. We want to keep alive the pride of the craftsmanship in jewellery and we are doing it by bringing to fore the story behind these adornments. The jewellery designs of India have a rich historical story and it needs to be preserved and institutionalised and we are already working towards it."
Kulhalli also believes that despite the growing competition in the segment, there is a lot of headroom for growth, especially after the implementation of new tax reforms in the form of GST. He said, "Reforms like GST and demonetisation benefited us in a big way. Demonetisation has put a lot of pressure on consumers not to use black money for buying jewellery and GST has forced the business community to get more organised. In this new environment, consumers have started accepting Tanishq as a dependable place to buy jewellery because our processes are transparent and compliant."
It must be mentioned that the jewellery business in India is primarily driven by the wedding season and the case for Tanishq is no different. Despite the brand attempting to push sales beyond just occasions, 70 per cent of jewellery sales still remain wedding purchase driven.
"Weddings are the biggest drivers for this industry. Almost 60 to 70 per cent of jewellery sales are driven by weddings. In the last two to three years we have increased our focus on the wedding category through our brand Rivaah. Also, we have seen customers taking Tanishq as a serious brand for weddings. Though we are still a very small player in the market, still in single digits as far as our market share is concerned, but these are all signs that we are on the right track," said Kulhalli.
Talking about how Tanishq plans to take on the traditionally established players and offer more value to customers, Kulhalli added, "Traditional players have not got their act together about what they stand for in the jewellery category. They are just me-too players. Second, is that they don't have the bandwidth of management that we have and the kind of choice that we offer puts us in a unique position to deliver more value to our customers."

Happy mcgarrybowen CEO, Kartik Iyer, and the agency's CCO PM Praveen Das and iProspect CCO Dinesh Swamy put on administrative leave pending investigation into allegations against all three of them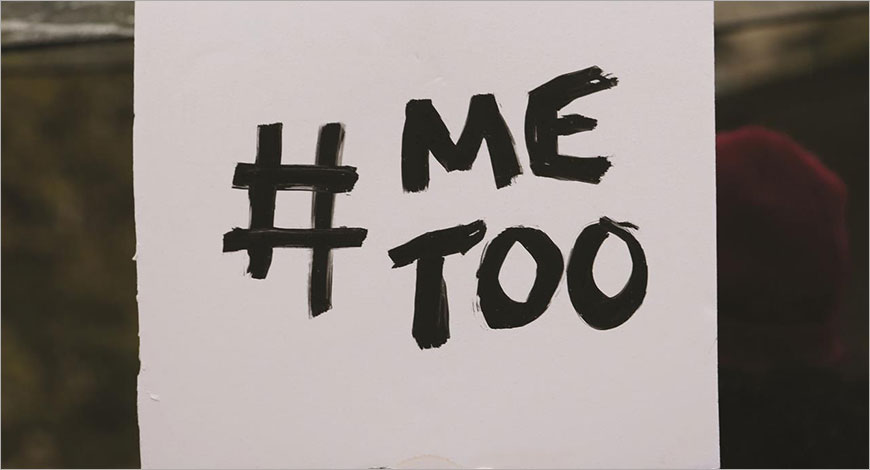 The past week has been a grim one in spite of the festive mood in the air. Allegations of grave sexual misconduct ranging from sexist remarks, body-shaming to physical and sexual assaults – the second wave of the #MeToo movement born in the United States last year - against as many as six senior advertising industry executives and ad agency founders, besides well-known actors, film-makers and editors, made headlines and created an upheaval on social media.
In a recent development, Minister of State for External Affairs, MJ Akbar, has denied all allegations levelled against him calling them "false and fabricated, spiced up by innuendo and malice." Akbar has been accused of being a sexual predator by at least 14 women who have worked with him at various newspapers and publications.
He released a statement on Sunday upon his return from an official tour of Nigeria. Akbar said in the statement that he will now decide the "future course of legal action" after looking into "these wild and baseless allegations" along with his lawyers.
Akbar said in the statement, "accusation without evidence has become a viral fever among some sections." He went on to question why these allegations are being brought up before the upcoming general elections. "Why has this storm risen a few months before a general election? Is there an agenda? You be the judge," he said.
October 14, 2018
Yet another senior journalist's name emerged in the #MeToo movement on Sunday. Filmmaker Nishtha Jain has accused Vinod Dua, Consulting Editor, The Wire, of demeaning her during an interview, stalking her and "slobbering" all over her face.
In a statement posted to Twitter, The Wire said that Dua denies the charges. The statement also said that the ICC of The Wire has taken note of Jain's allegation and that the website's founding editors will "await the outcome of their deliberations on the matter." The Internal Complaints Committee at The Wire is headed by Monobina Gupta, Managing Editor, The Wire.
Statement on allegations against @VinodDua7 pic.twitter.com/7XFj21SzM9

— The Wire ?️‍? (@thewire_in) October 14, 2018
On Saturday, Times of India's Hyderabad Editor, KR Sreenivas, who was facing allegations of sexual misconduct, resigned from his post. He was put on administrative leave pending investigation into the allegations against him earlier in the week.
According to media reports, Sreenivas has reportedly stated in his resignation letter that he is quitting because he is being "targetted." Sreenivas' resignation is the second resignation in the wake of the #MeToo movement. Last week Hindustan Times' Prashant Jha stepped down from his post as the Chief of Bureau following allegations of sexual misconduct by a former HT employee.
The world of advertising has also come under scrutiny following multiple allegation against senior industry leaders. Highly placed sources have confirmed that three employees of the Dentsu Aegis Network who were facing allegations of sexual misconduct and sexual harassment have been put on administrative leave. Happy mcgarrybowen CEO, Kartik Iyer, and the agency's CCO PM Praveen Das and iProspect CCO Dinesh Swamy are all expected to be on leave for at least another two weeks while DAN's ICC conducts its investigation into the matter.
With more and more allegations cropping up every day, the question being asked is – have organizations been doing enough to address sexual harassment at the workplace? We reached out to some of the prominent media organisations, creative and media agencies to understand the steps they are taking internally to provide a safer environment for their employees.
Dentsu Aegis Network had enforced a Women's Council at DAN India in 2016, led by Rajni Menon, CEO, Carat India and other senior women leaders. Speaking about the steps that the network takes, Sunil Seth, Head HR Business Partner, Dentsu Aegis Network South Asia says, "We have an Internal Complaints Committee (ICC) as per the 'Prevention of Sexual Harassment' guidelines of setting up one ICC per location per legal entity. This was further strengthened by enforcing a Women's Council at DAN India. DAN was one of the first organizations to take such an initiative. Members of the committee are senior members of the organization with equal representation to avoid any gender bias and supported by an external legal counsel, a subject matter expert in the field of handling harassment issues at the workplace."
Seth further states that the members of the committee are also provided training to be able to conduct investigation holistically within the framework of the Act. He says, "Employees are made aware during induction of new joinees, through online training modules mandatory for all employees to go through once a year, as well as through display of posters and other communication materials in the office from time to time. We carry out a complete campaign encouraging people to complete the online course which details out the elements of behaviour which can constitute harassment and to re-emphasize, it is coupled with a situational quiz at the end of every module."
For many, having an open and free environment where employees are encouraged to talk about any kind of issues they are facing is important. Anita Nayyar, CEO - India & South Asia, Havas Media Group and CEO, Havas Group, North India, says, "We have taken a lot of measures internally to ensure the safety of our women staff. For example, while travelling back late from office, they are escorted home in an office car. There are also open house forums for them to discuss issues, if any. HR is constantly talking to women employees for continuous feedback to take corrective actions, if required. We also have a sexual harassment committee mandatory for all organizations. I am personally accessible all the time."
Speaking about the policies against sexual harassment at Sony Pictures Networks India, NP Singh, MD & CEO of SPN India says, "At SPN India, we have a robust anti-sexual harassment policy in place that ensures zero tolerance against any form of sexual harassment. We have an Internal Complaints Committee headed by a senior woman executive with a majority of women members. Sensitizing employees on what constitutes sexual harassment, ways to deal with it and the redressal mechanism in place, is a continuous exercise, deployed effectively throughout the organization by the ICC and women champions."

While most large organisations have committees in place to deal with sexual misconduct at the workplace, they also invest in sensitizing programmes and training sessions, to keep the conversation going. Prabal Pratap Singh, Managing Editor, News18 India says, "We have a committee that looks into these matters. Our staff is sensitized about the law as we have a continuous training programme. All the juniors and seniors are part of this programme. In the last two years, I have attended three such programmes, some of my team members have even attended six. In light of the #MeToo campaign, I am personally interacting with my colleagues and asking them to be very careful about what they say, how they behave and how they conduct themselves."

Inputs by Samarpita Banerjee and Neeta Nair
exchange4media Group Service