Ownership change will not stop us from doing good business: Richard Ingleton, Kantar
Richard Ingleton, Group CEO, Kantar Insights, says it is not right to associate market research with just survey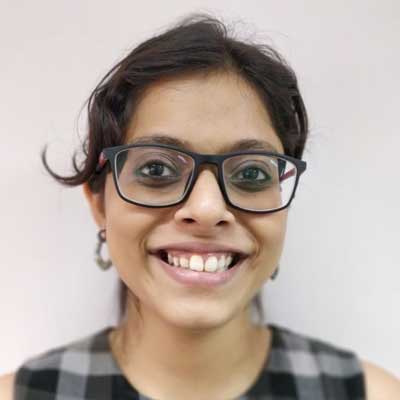 by
Published - 11-September-2018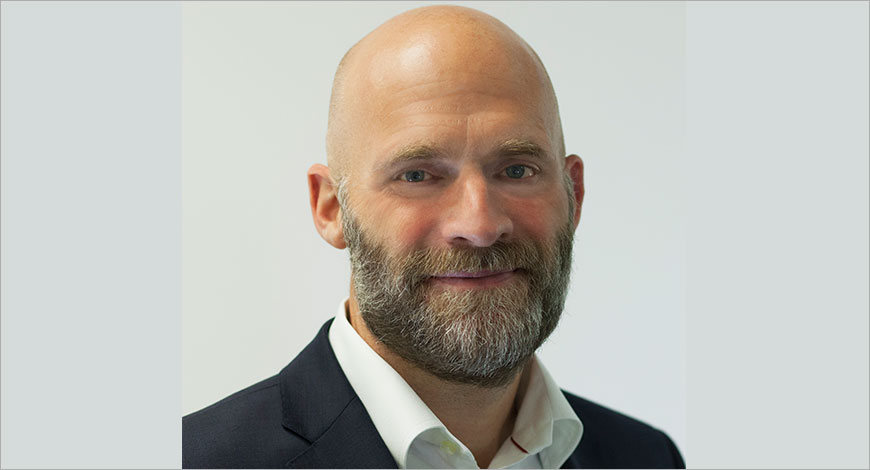 Somehow, market research has always been associated with survey. But Richard Ingleton, Group CEO of Kantar Insights, wants to change this perception. The industry needs to understand that market research is not just about survey data, it is about any data, he says.
In today's data-driven world, marketers have lost count of the types of data they are exposed to. And this is where market research plays an important role. But its role, obviously, goes beyond that.
In a freewheeling chat with exchange4media, Ingleton explains the role of market research and the purpose of recently formed Kantar Analytics Practise. He also talks about key trends with regards to market analytics, talks of Kantar being sold out and where does India stand when it comes to big data:
Here are the edited excerpts:

Kantar Analytics Practice unifies a global network of over 1500 data scientists. Analytics consultants integrate Kantar's unique consumer insights, based on the world's largest first-party data sets, with clients' own customer data. What's its aim?
The aim of Kantar Analytics is to bring more awareness to the market and more awareness internally about our ability to work with not just survey data but with any data (sales, transactional or social media) for analytics. People tend to look at us as a survey company. But analytics can work across all data. As long as it is data, you can put it to common repository, you can clean it, you can analyse it and you can get the answer.
There are multiple places where data is stored. We want to get to all those places. The purpose of market survey is to understand human beings. Survey is not the only way of doing that.
Kantar has been in the news with WPP's leadership undergoing a complete overhaul. Please comment.

We have got a really good business, whether it's the different data source we have or the ability to work across different solutions such as analytics, research or consulting. We have a very good market reach. Whoever owns us, doesn't stop us from being good business. We just look forward to who that will be. Whatever happens, there are relationships with sister companies in WPP that are quite useful to us and we would like to retain them in some way.
When it comes to big data where does India stand?

The promise of technology is always greater than what it delivers. It's not about how big the data is, it's about how right the data is to solve the problem.
India, for a long time, has been one of the most thoughtful societies when it comes to market research. There are barriers to doing some of the latest stuff in the form of cost. What's affordable to a US client, UK client or a French client may not be so for an Indian client. People have to be quite clever around the tools that are used to keep the cost down. So Indian market research is right up there with the best in the world, but has to be a little more creative in terms of the way they get their answers and because of the cost barriers, particularly around the use of technology.
There is so much happening across the globe with regard to data privacy-- there is GDPR in EU and even India is now very aggressive about data protection. What is your take on this since digital, data and privacy must now be balanced at your end?
It's an interesting issue because different societies have different views on this. Most of the data we use is either permissioned or anonymous or both. In terms of our everyday business, it does not have a big impact. But then if you look at society's attitude, for instance in Germany, it's very strict. In China, the attitude to privacy is up to government. India is somewhere in the middle.
How important is it for a marketer to take sides in the present day situation?
Taking sides as marketers is becoming more dangerous than ever because it can lead to alienation. This is an interesting question for marketers.
In today's world, what are client's immediate demands?

It's true in every professional service. 'I would like it to be faster, better and cheaper.' I am fine with the demands as long as they are invested with us in doing them properly. The brand has to be very clear of what they want. If they are not clear of what they want, how are we going to do it faster, better and cheaper?
How does the future of market research look?

It's looking positive. Every business, since the beginning, needed to understand its market base. The way you understand customer is now harder than ever. There are multiple data sources. Opinions are becoming polarised. The nature of customers is changing. I think we are more valuable and needed than we have ever been. That's the positive.
My main concern is that industry and clients associate market research with surveys. I would like them to remember that market research is market research regardless of the tools we use. As long as clients remember that, it's a healthy future for the industry.
For more updates, subscribe to exchange4media's WhatsApp Channel- https://bit.ly/2QUdLCK
Guest Column: Poulomi Roy, Chief Marketing Officer, RSH Global explains why Indian youth need to move from the 'You Only Live Once' philosophy to 'You Also Grow Old' in terms of personal care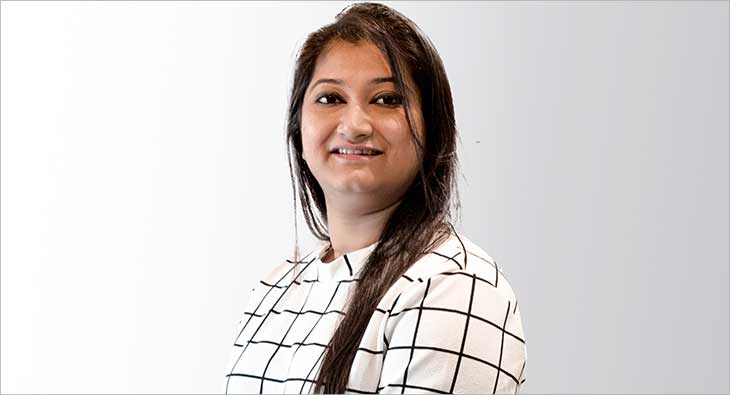 YOLO or 'You Only Live Once'. If there is anyone who has adopted this ethos – it's 'Millennials'. Millennials or Gen Y have a certain carefree attitude and believe in enjoying a fuller life today, but at what cost? And as millennials get older, a new generation is coming of age – the Generation Z-ers, which is not very dissimilar to the millennials. In fact, a Bloomberg analysis of United Nations data notes that Gen Z will comprise 32% percent of the global population in 2019, surpassing millennials by half a percentage.
The millennials and Gen Z need to wake up to another stark reality –'YAGO' or 'You Also Grow Old', and it becomes important for us as marketers to enable this shift in the mindset of the young Indian consumers from the YOLO to YAGO approach.
To be sure, the YOLO to YAGO, as a concept, has long been synonymous with the financial planning sector—and for obvious reasons. But this very idea today has an unmistakable resonance for the personal care industry. Global warming is a serious concern today with 16 out of 17 hottest years being observed since the start of the millennium. Asian countries are rushing to fight toxic air pollution as well. As months get hotter and because of environmental pollution, the Gen Y and Gen Z are increasingly facing skin problems. Pigmentation and wrinkles, for instance, were once a problem that the middle-aged faced. But no longer. Now, even those in their 30s complain of wrinkled or pigmented skin.
In a tropical country like India, summers are the time when a plethora of brands launches their products in an advertising blitzkrieg, often leaving the young consumers bewildered.
The Indian market has been flooded with skin care products that claim to provide instant benefits. What many of the younger generations fail to recognise is that instant gratification comes at a cost, with personal care products laced with chemicals that harm their skin and bodies. It is often tempting for a 30-year-old, for example, to pick an instant gratification product and mask his or her wrinkles. They, however, need to be persuaded into investing in good skincare products with natural extracts. This is one of the areas where marketers could play a key part, making consumers aware of the benefits of better, chemical-free personal care products.
To combat the new-age skin menace, it's important that as personal care manufacturers, we formulate products keeping the YAGO ideology in mind and in the same breath while marketing these products, inculcate the YAGO concept in our approach.
While eating right and healthy is essential, starting a skincare regimen at a much younger age is vital. After all 'You Also Grow Old'.
(The author Poulomi Roy is Chief Marketing Officer at RSH Global, makers of Joy Personal Care and X-Men Personal Care products)
Disclaimer: The views expressed here are solely those of the author and do not in any way represent the views of exchange4media.com
For more updates, subscribe to exchange4media's WhatsApp Channel- https://bit.ly/2QUdLCK
The automobile industry on an average is growing in single digits but the pre-owned car market is growing at more than 15% per annum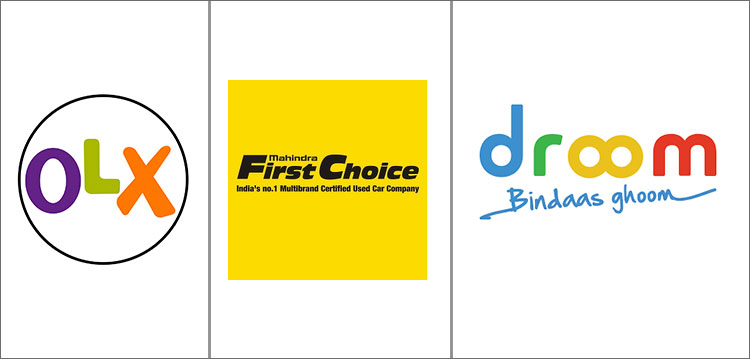 The craze of purchasing used cars is witnessing an upsurge as compared to the desire to buy new cars in India. India is the third largest automobile market in the world, worth close to $300 billion. After e-commerce, India is emerging as a nation that is attracting the most amount of car buyers in the globe.
Despite many products launches in the passenger vehicle segment, the auto sector saw no cheer during the last festive season. But, the used car market is growing at a tremendous pace.
As per the data by Society of Indian Automobile Manufacturers (SIAM) released in 2018, at nearly four million used cars the used car market is 1.25 times bigger than the new car market that saw sales of 3.2 million units last financial year.
Also, CRISIL in its report stated that almost two in every three cars sold in the country are used cars. It further said that the used car market will grow at a steady pace of 15 per cent till 2020.
The major reason behind the growth of the used market could be seen as its table turning into much organised place, and the emergence of new players in the market. CarDekho, OLX, Droom, CARS24, Mahindra First choice and others have shown that there is lot to do in the market.
As the market is on a growth period, it has been noticed that the brands are spending high on advertising to connect with the audience well.
CarDekho incurred advertising expenses of Rs 62 crore in 2016 while CarTrade and CarWale together touched the advertising and promotional expenses to almost Rs 161 crore. Droom spent Rs 20.6 crore for advertising and marketing alone in 2016. Droom last year, allocated 400 crore marketing budget, out of which 150 crore is slated to be spent on digital medium.
But why the used cars are turning out to be better bargains for consumers as compared to new ones? According to Sunny Kataria, Vice President - Auto Category, OLX Group, "Pre-owned cars offer a distinct pricing advantage versus new ones. Data from our platform suggests that pre-owned cars can be almost 20-30 per cent cheaper as compare to the new ones. We came across a trend where users are selling their almost new cars which are barely a year or two old on OLX at a significant discount. Frequent car launches have also made it attractive for users to switch cars."
To expand its business, OLX last year announced its offline expansion in the used car market and has plans to set up 150 outlets in 40 cities across India by 2021.
We reached out to brands and asked them why they are spending big on advertising and what is the opportunity in this sector. Sandeep Aggarwal, Founder & CEO, Droom explained, "In the used segment, only 15 per cent of the cars are sold through the organised channel such as Cars24, CarNation, Mahindra First Choice etc. The remaining 85 per cent is the part of unorganised sector. Whereas for two wheelers its almost 100 per cent organised. In the online segment, we are leading most of the online automobile transactions happening on the platform and for offline it's a combination of Mahindra First Choice, Carnation, Maruti True Value, CashMyCar, Cars24 etc. So looking at the huge opportunity the spend on advertising is completely justified given that India automobile industry is worth 12 per cent of India's GDP."
Aggarwal believes, the opportunity is massive at this current point in the used cars. "The automobile industry on an average is growing in single digits, and the pre-owned car market is growing at 15 per cent + per annum. In 2018, the passenger vehicle market recorded sales of 3.4 million units while OLX alone sold about 3 million cars," he explained.
According to M Sathiyanarayan, Head - Marketing, Mahindra First Choice Wheels, "Advertising in the used car industry should be seen in context of the structure of the industry. The advertising spends are also emerging from players who are trying to create brand recall in their respective domains".
He also revealed, "OLX occupies 77 per cent of market share in India's pre-owned car market out of the market size of 3.8 million units, a large chunk of the car business sellers still sell offline."
Sharing a regional break-up of the car listings, he said, "55 per cent of sales come from tier one markets. The remaining 45 per cent from tier two cities."
According to a media report, Mahindra First Choice has seen 40-50 per cent growth over last year. Small SUVs have registered a tremendous growth rate over the recent years, which is expected to record the highest sales growth in the used car market till 2023.
With 50 per cent growth in the last year, how do experts see the industry flourishing five years from now? Aggarwal said, "We are a part of an automobile sector which is 12 per cent of India GDP or $300 billion annual worth industry. But out of this $300 billion only $1.25 billion is online. In next 5 years, we think this $300 billion will become around $450 billion worth industry and the online share will go up to $20 billion."
Sathiyanarayan, shares, "Used car industry in India is still in its nascent phase with only 15 per cent of the industry being organised. We believe that migration from two wheelers to four wheelers is going to happen through used cars, which means the industry will attract a lot of first time buyers."
Kataria stated, "The industry will evolve at a much rapid rate akin to the developed markets. Offline sellers will throng to online marketplaces to offer their products and the consumer journey will become more seamless. The industry will evolve to offer ancillary products such as insurance and financing as pre-owned car marketplaces become a one-stop shop for all the consumer needs."
For more updates, subscribe to exchange4media's WhatsApp Channel- https://bit.ly/2QUdLCK
Parle Products has promised to revive the childhood candy of kids from the 90s if fans are able to crowdsource 10,000 retweets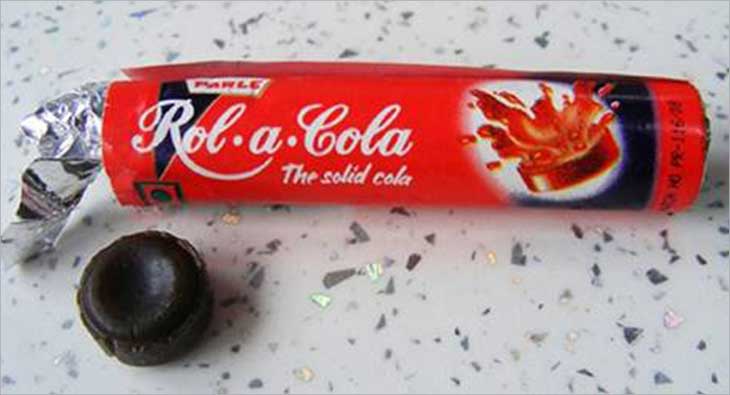 Remember the cola-flavoured candy from the 90's - Rola Cola - that went out of production in 2006? If Twitterati can exert the power of social media and band together 10,000 tweets in favour of the popular candy that is intrinsic to the childhood of every 90's kid, Parle Products has promised to revive this lost candy.
How did all this come to be? Well, Siddharth Sai G from Kerala, a big fan of Rola Cola, tweeted about his love for Rola Cola and how much he misses the childhood treat. Siddharth tagged the iconic brand's maker-Parle Products - with a plea to restart production of the much-loved candy. His tweet said, "how many retweets would it take to bring the candy back in production?"
In a surprising response, Parle Products shot back with a tweet saying that a total 10,000 retweets with the hashtag #BringBackRolaCola would set the ball rolling for Rola Cola's production. That was on February 13, 2018. Within five days, Siddharth has managed 1,200 retweets. He's also brought his campaign to the attention of Google, Netflix, Swiggy and Zomato.
It is unclear if Rola Cola lovers like Siddharth will be able to accumulate 10,000 tweets or how long it would take for the tweets to be amassed. But this incident shows that social media has changed the way brands and consumers interact and has brought about power to make the consumer's voice heard like no other platform.
Love your Rola Cola, why don't you retweet?
If all you need is Rola Cola, then all we need is 10k retweets. #BringBackRolaCola pic.twitter.com/7o3VGhIJav

— Parle Products (@ParleFamily) February 17, 2019
For more updates, subscribe to exchange4media's WhatsApp Channel- https://bit.ly/2QUdLCK
Members of BharatMatrimony can choose to avail matrimonial ads in the print editions of Times of India at a special price

by
Published - 14 hours ago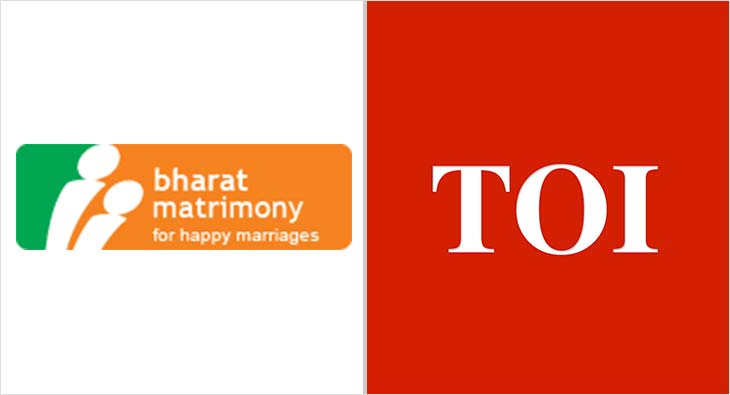 Times of India has announced a tie-up with BharatMatrimony.com. TOI and its franchisees will offer its membership packages at their offices across India.
Consumers can now walk into any of Times of India's network of franchisees and subscribe to BharatMatrimony's matchmaking services. The No.1 and Most trusted Matrimony Service plans to leverage the large network to drive memberships.

As part of the tie-up, members of BharatMatrimony can choose to avail "matrimonial ads" in the print editions of Times of India at a special price.

Talking about the partnership, Murugavel Janakiraman – CEO Matrimony.com said, "I'm happy to say that this is a significant partnership with mutual benefit and leverages the large on-the-ground network of Times of India franchisees together with its large readership."

Sivakumar Sundaram, President Revenue of The Times Group said, "Times Group wants to expand its suite of alliances across print, digital and other properties and serve its customers even better. With this customer centricity in mind, we have forged partnership with Bharat Matrimony for our Times Soulmate advertisers."
For more updates, subscribe to exchange4media's WhatsApp Channel- https://bit.ly/2QUdLCK
Recently launched by Future Consumer Ltd, Think Skin aims to influence consumers to upgrade from using a soap to a body wash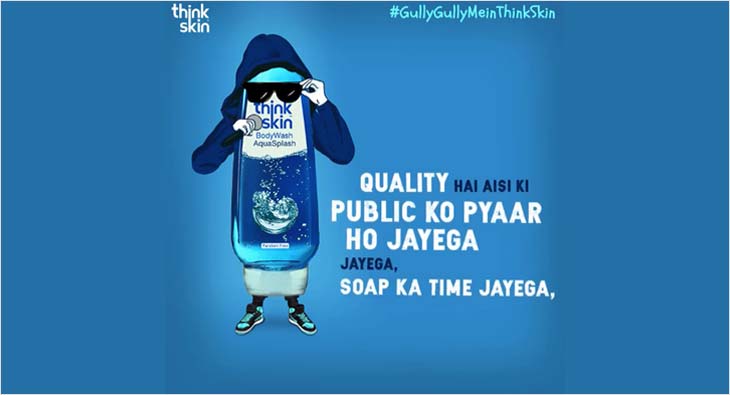 As the entire nation chants 'Apna Time Ayega', Future Consumer Ltd. (FCL) the FMCG 2.0 company creates a rap for its body wash brand 'ThinkSkin' in the 'Gully Boy' style. Rapped to some extremely catchy lyrics ThinkSkin communicates the benefits of using body wash instead of the age old soap. Recently launched by FCL, Think Skin is a contemporary brand that aims to influence consumers to upgrade from using a soap to a body wash.
Keeping it fresh and meaningful, the rap is sung by a budding rap artist Gaurav Khullar and worded by lyricist, Shreya Singhania from Flying Cursor. FCL launched the body wash with the objective of making body washes even more accessible to all consumers by purchasing it at the price of a soap. Think Skin body washes are aromatic, hygienic, free from carcinogenic causing chemicals like paraben and provide long lasting freshness.
Speaking about the rap Keshav Biyani, Head – Home and Personal Care, Future Consumer Limited said, "As a contemporary brand we try to engage in a way that is more relevant to our new age consumers. Rap music is in vogue and is a language that connects with people instantly. ThinkSkin democratises body wash and the rap communicates this in a musical and crisp manner."
ThinkSkin also invites its fans to unleash the rapper in each one of them. Consumers need to share their own lyrics to complete the lines 'Swag aisa hai #ThinkSkin ka, jis se soap bhi darr jayega...' and stand the chance to win hampers worth up to Rs 10,000. Contestants need to share their entries on ThinkSkin Facebook and Instagram handles.
Think Skin product range includes refreshing body washes available in eight variants like Aqua Splash, Active Sports, Wild Rose, Sandal Clear, Lemon Fresh, Moisturising, Glycerine and Neem available at the price of a soap, starting from Rs 39 to Rs 79 only. The body wash is available in braille packaging and can be purchased from Big Bazaar, Big Bazaar GenNXT, Nilgiris, Heritage, EasyDay, Nykaa.com and other general trade stores in the country.
For more updates, subscribe to exchange4media's WhatsApp Channel- https://bit.ly/2QUdLCK
The live billboard, conceptualised by MTV and executed by Zenith, was placed at a thrilling height of 35 feet in Chitrakoot area in Andheri, Mumbai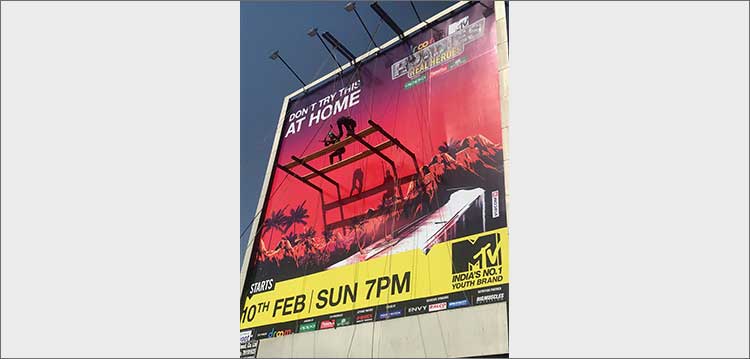 Youth brand, MTV, continues to be the frontrunner in the category and has upped the ante with a stunt on a billboard that was created on February 9. Setting a perfect parallel, the live billboard, conceptualised by MTV and executed by Zenith was placed at a thrilling height of 35 feet in Chitrakoot area in Andheri, Mumbai.

Continuing its leadership in ground-breaking consumer-engagement initiatives, MTV provided a unique experiential activity to the Roadies fanatics with a popular task, inspired from the fifth season of the iconic franchise. The billboard gathered a huge crowd of fans who were given a chance to accomplish the task live and compete head on. The very first to be elevated on the staggering height and compete were actors and reality show stars, Divya Agarwal and ex- Roadie, Varun Sood, who will also be seen in the journey of Roadies Real Heroes on MTV's digital platform.

Commenting on the successful execution of the live billboard task, Navin Shenoy, Marketing Head –Youth, Music & English Entertainment, Viacom18 said, "Roadies epitomises fierce competition and audacious challenges for thrill seekers. So, we owe it to the fans to add to the thrill factor on Roadies year on year. The team cracked a really audacious idea- an iconic Roadies task performed live on a billboard. It's definitely a first in India. We are committed to maintaining our innovative, disruptive streak as brand MTV."

The breath taking live billboard stunt was a complete breakthrough in redefining the passion and boldness that Roadies espouses for. The 16th season of Droom.in MTV Roadies Real Heroes powered by Oppo and co-powered by Frankfinn Institute of Air Hostess Training and Woodland is up for a lot more action and quirky stunts with the auditions episode on every Sunday, 7 pm only on MTV.
For more updates, subscribe to exchange4media's WhatsApp Channel- https://bit.ly/2QUdLCK
Tathaastu sitcom consists of six episodes that revolves around employees and their bizarre & humorous encounters in delivering happiness & fulfilling the wishes of their customers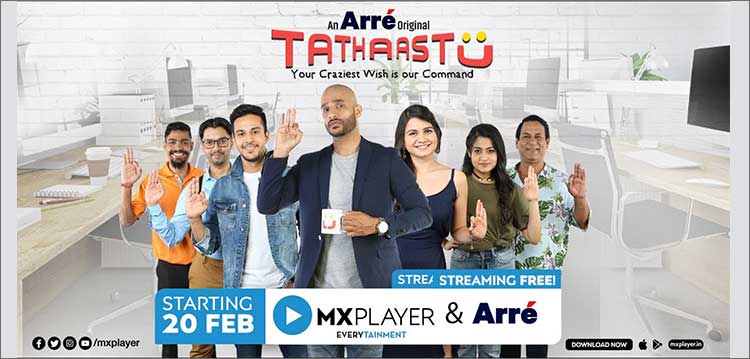 How often do we hear of people or organisations that promise happiness to their customers by fulfilling their dreams and wishes? MX Player brings you a story about an Indian start-up called Tathaastu that claims to make your craziest wishes come true.
The six episode series taps into unique situations that will have this company scramble to make it possible for their clients. The story further revolves around six skilled employees of Tathaastu and their strange, bizarre and humorous encounters as they keep on their promise of delivering happiness and fulfilling the wishes of their customers.
The sitcom stars Shivankit Singh, SurbhiDhyani, Pranay Pachauri, Aekansh Vats, Pragya Bhardwaj and Rajendra Chawla.
Viewers can watch Tathaastu for free on MX Player from February 20, 2019.
For more updates, subscribe to exchange4media's WhatsApp Channel- https://bit.ly/2QUdLCK
Localised campaign is custom made; hoardings have been put up at several key points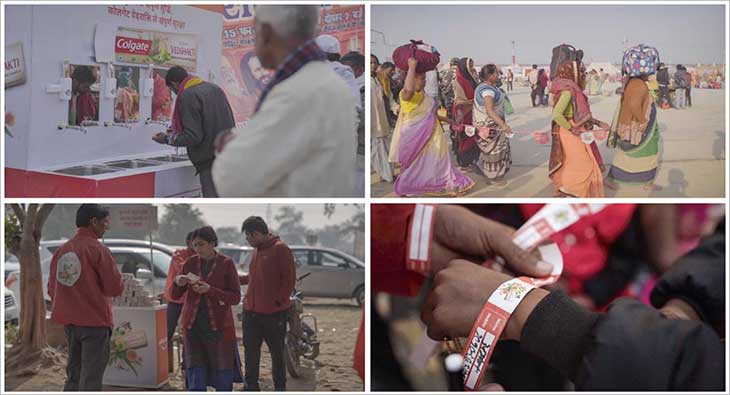 Colgate-Palmolive (India) Limited, the market leader in Oral Care, has launched 'Kumbh Se Sampoorna Shuddhi, Colgate Vedshakti Se Sampoorna Suraksha' campaign at the ongoing Kumbh Mela in Prayagraj, Allahabad.
The localised campaign is custom-made to provide all-round protection to pilgrims through a range of Kumbh activities and utility elements like brushing stations for pilgrims, oral care importance drives to spread the awarness of good oral hygiene, free, large-scale sampling of Colgate Vedshakti, Suraksha wristbands for children to write or wear their emergency contact details, Sampoorna Suraksha ropes given to big groups and families to hold on to.
Issam Bachaalani, Managing Director, Colgate-Palmolive (India) Limited said: "At Colgate, we work towards providing superior oral care and protection to all Indians, and towards caring for our communities. The Kumbh Mela gives us an opportunity to achieve both these objectives with our key target segments at an unprecedented scale. Our theme at the Kumbh is Complete Protection or Sampoorna Suraksha, as part of which we are offering millions of visitors free samples of Colgate Vedshakti toothpaste that provides sampoorna suraksha to the mouth. But that's not all - we are also extending to our consumers ways and means to ensure complete safety of their families, as they wade their way through the Kumbh Mela by handing out suraksha ropes - for families to walk together, and suraksha wristbands - for children to have an emergency contact number on their wrist."
Colgate Vedshakti's hoardings can be seen all over the consumer touchpoints at Prayagraj, while the sampling activity is carried out right from the transit points - at 21 highway pit stops, 9 key railway junctions and several bus stations, inside the main Mela grounds, including the akharas, rein-baseras, water point junctions and the Colgate Vedshakti branded brushing stations.

For more updates, subscribe to exchange4media's WhatsApp Channel- https://bit.ly/2QUdLCK
Campaign based on fictional character Leslie Knope a hit on Instagram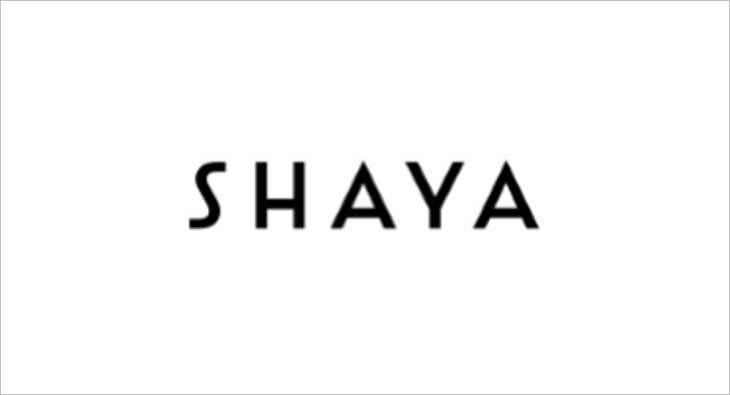 Shaya, the silver jewellery brand by CaratLane, has launched a Galentine's Day campaign, inspired by the fictional character Leslie Knope from popular sitcom Parks & Recreation.
The campaign was live on their social media pages from February 4 to 13 and has invited women who are the main inspiration behind Shaya to engage with the brand by reposting the video on their own social media page to win a special gift from Shaya.
The digital film has received on Instagram 88,110 views, 20,000 reactions and 15,000 engagements.
CaratLane - a Tanishq partnership - started Shaya in September 2018. It was established on the basis of inputs from CaratLane's customers, many of whom were frequent silver buyers.
They wanted designs that resonated with their personal style and they wanted
more choices. Shaya was conceived to address these needs.

For more updates, subscribe to exchange4media's WhatsApp Channel- https://bit.ly/2QUdLCK
Frankfinn's campaign was split into three phases, each with its own strategy and KPIs. For the pre-launch phase, Xaxis View was used with niche audience targeting to create brand awareness

by
Published - 17 hours ago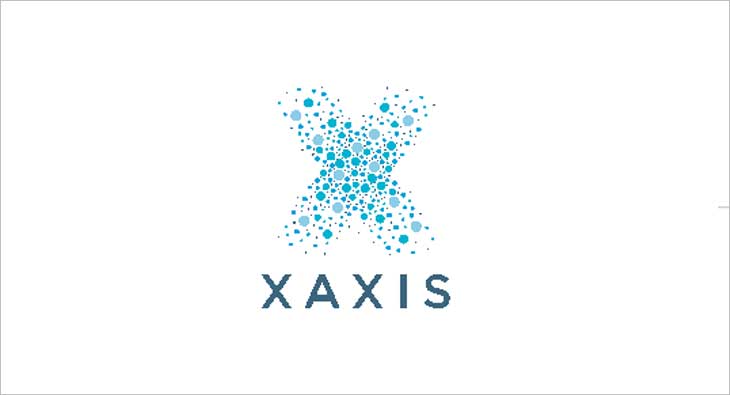 Xaxis, the Outcome Media Company and GroupM's advanced programmatic arm, today announced results from a recent campaign for Frankfinn Institute of Air Hostess Training. The challenge for Xaxis, in partnership wtih m/Six, was to increase awareness of Frankfinn Institute of Air Hostess Training (Frankfinn) as the world's top air hostess training institute.
"For our first-ever digital brand campaign, we needed a strategy that connected our new brand communication seamlessly with our target group. Data and insights being the core of our strategy helped us achieve 50% brand uplift," said Kulwinder Singh Kohli, Founder and Non-Executive Chairman, Frankfinn Institute of Air Hostess Training.
Frankfinn's campaign was split into three phases, each with its own strategy and KPIs. For the pre-launch phase, Xaxis View was used with niche audience targeting to create brand awareness. In the launch phase, Xaxis TV Premium (OTT) product was activated to increase reach and brand recall, while also retargeting audiences exposed in the pre-launch phase. In the sustenance phase, a call-to-action button was enabled for retargeted audiences exposed in previous phases along with a Zeotap (telecom) data layering on Hotstar (OTT platform).
Saket Sinha, Senior VP, m/Six said, "In partnership with Xaxis, we used telecom data and targeted video platforms, the largest being OTTs and YouTube, to help Frankfinn reach a younger audience.This strategy proved fruitful, as our campaign was extended by an additional month and Frankfinn's search trends reached a three-year high."
Bharat Khatri, Country Lead, Xaxis India said, "Having the right insight, creativity and ability to scale are critical to creating a successful media strategy. With our advanced technology offering and deep consumer insights, we customize each plan according to the client's desired business outcomes to create a personalized approach that will deliver the most value to them. Now more than ever, our clients are looking to us for dependable advice as they revamp their business models in order to keep pace with the ever-changing commercial environment and new technology. We are proud to offer a complete service that empowers them to embrace these changes and achieve tangible results beyond what they thought possible."
For more updates, subscribe to exchange4media's WhatsApp Channel- https://bit.ly/2QUdLCK