Chrome ad blocker expected to weed out 10-15% of ads : Experts
This bold move by Google will result in a decline in ad inventory and consequently ad revenue loss for those publishers who have been displaying annoying ads.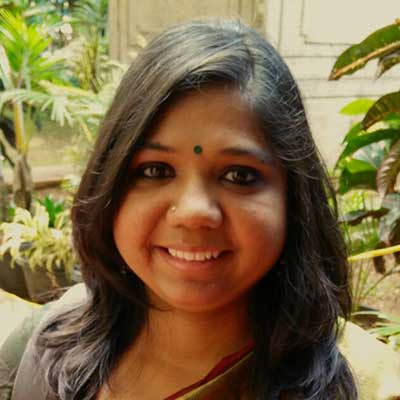 by
Published - 15-February-2018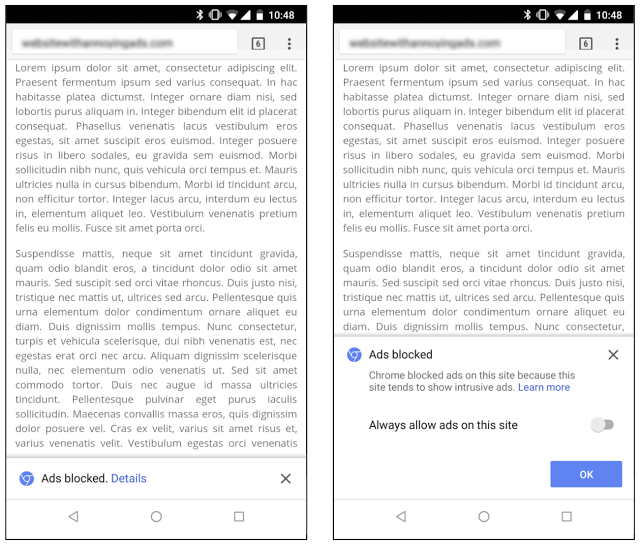 Publishers are bracing for impact as Chrome, which has more than 50% share of the web-browser market lays down the ground rules for display ads on the internet. Display advertising which as so far mimicked in-your-face offline advertising is all set to get a rigorous shakedown and overhaul.
Starting February 15, Google will debut its inbuilt ad blocker for Chrome that will banish most "annoying ads" from web-pages and deliver a cleaner web experience.
This bold move by Google will result in a decline in ad inventory and consequently ad revenue loss for those publishers who have been displaying annoying ads. According to some conservative estimates by industry experts, 10-15% of ads served on websites could be filtered out following the complete roll-out of the Chrome ad blocker.
Here's a quick look at what's going to happen next:
What will be Block

The inbuilt ad-blocker will weed out 12 basic types of annoying ads, Google said in a blog-post. On desktops, Google will filter out pop-up ads, prestitial ads with countdown, auto-playing videos with sound, and large sticky ads. Google is more stringent on the mobile interface; it will block pop-up ads, prestitial ads, auto-playing videos with sound, postsital ads with countdown, flashing animation ads, large sticky ads, and full screen scroll over ads. On mobile phones Google has threshold of of 30%, mobile pages with more than 30% ad density will be penalised.
Google will not penalise webpages immediately and has a process in place to tackle violators. "As of February 12, 42% of sites which were failing the Better Ads Standards have resolved their issues and are now passing. However, if a site continues to maintain non-compliant ad experiences 30 days after being notified of violations, Chrome will begin to block ads on that site," said Chris Bentzel, Engineering Manager, Google, in a blogpost on Wednesday.
Bentzel added that while the result of this action is that Chrome users will not see ads on sites that consistently violate the Better Ads Standards, our goal is not to filter any ads at all but to improve the experience for all web users. Google is hoping that with this move "sites would take steps to fix intrusive ads experiences themselves and benefit all web users."
Calling out webpage owners, Bentzel added, "Although a few of the ad experiences that violate the Better Ads Standards are problems in the advertisement itself, the majority of problematic ad experiences are controlled by the site owner — such as high ad density or prestitial ads with countdown."
How will Google Evaluate Webpages?

Google will sample pages from the site and depending on how many violations of the Better Ads Standards are found, the site will be evaluated as having a status of Passing, Warning, or Failing. The evaluation status of sites can be accessed via the Ad Experience Report API.
How will it look on the page?

Chrome will automatically block ads on sites that fail the Better Ads Standards. When at least one network request has been blocked, Chrome will show the user a message indicating that ad blocking has occurred as well as an option to disable this setting by selecting "allow ads on this site."
No doubt, Google's attempt to cleanse the internet has been long-pending and necessary; but it will send some aftershocks to the advertising fraternity. Exchange4media spoke to some industry experts for their take on Google's ad-blocker, edited excerpts:
Rahul Vengalil, Founder & Chief Executive Officer, Whatclicks

Overall digital ad inventory will reduce in the market, so there is a large possibility that unit costs/ CPMs to increase. Google will penalise both brands and publishers for bad ads. So the onus will now be on the brands to ensure that they no longer give bad ad units that annoy users. So quality checks will need to be put in place now.
Small brands that have been experimenting with digital and running ads on their own will see a huge backlash. Because they have no one to advice them on what's right and wrong. They will have a tough time for the next one month.
Gopa Kumar, Executive Vice President, Isobar

Annoying ads actually contribute to a majority of the ad inventory, so the total ad inventory will reduce now. In the long-term though, this move will clean up the ecosystem which was getting cluttered with annoying ads resulting in ad avoidance. Someone had to do it, and if Google does it most publishers will have to abide by the rules and change their ad formats. Ad fraud, click farms etc have led advertisers to doubt the efficacy of some formats of digital ads. When Google is attempting to clean up this space, it will force agencies and marketers to start thinking about creating quality content that is less intrusive.
Anil K Nair, Managing Partner - Law & Kenneth Saatchi & Saatchi

This is a monopolistic kind of situation where the rest of the ecosystem has no choice but to fall in line. I don't know if this is very democratic a move; I believe that consumers should have the freedom to choose or reject the kind of advertising they want to see.
There are bigger challenges today, like fake news, fake profiles than invasive advertising. That said, a cleaner internet is always a good space. But this will throw an entire ecosystem out of whack - publishers, ad networks etc. The display industry is not a small industry and it has been mimicking offline advertising since its inception. It is not so much about blocking of ads as much as it is about relearning of the grammar.