35% of our viewers come from tier 2 and tier 3 towns: Vijay Subramaniam, Amazon Prime
Director & Head - Content, Amazon Prime Video India spoke about the rise of video streaming platforms in India and how Amazon Prime Video is looking to tap the vast market potential
Video steaming platforms are fast changing the way content is getting consumed. The new high in content driven entertainment, spearheaded by players like Amazon Prime Video and Netflix, have forced traditional players to up their game.

In an interview with exchange4media, Vijay Subramaniam, Director & Head, Content, Amazon Prime Video India spoke about the rise of video streaming platforms in India and how Amazon Prime Video is looking to tap the vast market potential shaped by low cost data and hyper proliferation of smartphones.

Excerpts:

How would you describe the video streaming market in India?

I think we are just about to get started. India is a huge country and there are several opportunities. What is exciting is that it is never one India; it is so many different India's. There are opportunities and creative challenges to tell stories that appeal to all of them and various segments within them. So I think this journey has just begun. I would say that the next five years are going to be super exciting for customers overall as they get access to stories that did not have any place to be told earlier.

A lot of new players have entered the video on demand space in big way, how do you plan to stay ahead in this competition?

As I said it is a really vast place. I think it's really important to understand how we look at driving value for our customers. Everything that we do, we start with the customer in mind. It is very important for us to understand the existing tastes and preferences when it comes to entertainment, as well as stay lockstep as those tastes and preferences evolve. So we are really guided by how we are doing the best we can in fulfilling the entertainment needs of our customers. Given how diverse the country is, and given the great opportunities to tell stories, it is a vast runway ahead.

What kind of an evaluation process do you follow at Amazon Prime before embarking on new projects?

Our evaluation process is very rigorous and an elaborate one. The important thing is that it is driven by the existing tastes and preferences of customers that we are looking to fulfill. So, our selection criteria are very rigorous, both on the creative side, as well as from an insight and strategy side. Variety is critical and we believe it is important to look at genres that matter.

Moreover, we are always looking at what need is it fulfilling, which entertainment hook is it attempting to anchor itself on and how is it creating value to what we are doing overall. So these are all the things that we go through thoroughly. It is a lot of fun, though it may sound very clinical, because it is also a creative process and you are building something from scratch.

How has the number game been for you so far?

We are very happy with where we are. I must admit that the Prime membership program, Prime Video being part of it, has seen robust growth. We have seen a growth of 3X in numbers, interestingly, 35 per cent of our viewers come from tier 2 and tier 3 towns and that is another interesting fact right there. As I said, there are many India's that we are catering to, and it is really important to be able to reflect their tastes and preferences when it comes to entertainment, as well as we can, and keep evolving with it.

We also know that it is absolutely essential to consistently deliver value to them and that's what the Prime membership program attempts to do. We believe we are in it for the long run and there is a massive opportunity here. Last year we launched one show, this year we are going to six, next year we hope to be at 10 and then at 12 and keep building on that. This gives a clear indication of the kind of ambition we have to be able to serve our customers here.

Tell us about your strategy for regional space?

Localisation is very important for us. If you look at our content, we are available in five regional languages. There is Hindi, Tamil, Telugu, Bengali and Marathi, that itself is a very strong indicator of how committed we are about making sure that we are able to serve the length and breadth of customers in India.

We also recognise that no two customers of ours are alike and so it is important to provide variety. Local relevance is important for us because it drives deeper engagement and an emotional connect with customers. So our path to regional content has always been very clear. It is just that we go about building it in a very thorough manner and you will see us continue to expand as we add more languages to the content mix.

In your view, what are the biggest challenges for video streaming players in India?

I will speak for Prime video; all these are very positive challenges that we have. The first one is the creative challenge, I mean there are so many stories, which ones do you pick and which ones do you build on, and that's such a wonderful creative challenge. The second is really within the content ecosystem, the infrastructure. It needs to come to a global standard very quickly, I am not saying it does not exist, but it may not be as consistent. The third challenge is about understanding that when it comes to great stories, the battle is won and lost in the writing.

The general perception is that online streaming platforms have brought back focus on great content and have rattled mainstream entertainment players, is that the case in real?

I don't think so. I can't speak for others and how they react to a creative challenge but I do emphasise on how inspiring it has become for creators. What it has allowed them is to raise the bar. If they were finding other mediums limiting, what we have managed to do is to liberate them from those limitations. If there is a story that is deep and dense and needs to be told in 10 hours, creators have the liberty to do that with us. If the story is nuanced, is layered and requires a deep investment, again Prime Video allows you to do that.

Streaming platforms have given content creators a very healthy creative challenge. I see two winners here - the customer and the creator. If you are willing to take the challenge, ultimately you are telling better stories to customers and they are going to appreciate you for it.

Internationally large studios are being taken over by streaming platforms, do you see that phenomenon happening in India anytime soon?

India is a very unique country; I really don't have the expertise to comment on how the industry will move because the studios would have a much deeper understanding of that. However, I do believe that a lot of studios are already ahead in this game in India. They are already looking at this as a great opportunity to tell better stories. I think studios will wrap their hands around the opportunities to put out premium cinematic content and that will actually create a new revenue model for them.
Helping the website create this solution is the implementation of big data analytics to analyse large volumes of user requests and results over the last nine years
Malayala Manorama's real estate listing site, helloaddress.com, has launched a chatbot. The site leverages the power of deep learning and advanced natural language understanding to create a powerful tool in order to offer customised solutions to customers through the chatbot. This chatbot offers instant solutions to customer queries and offers proactive suggestions to simplify real estate search. Each customer is unique and so is his need set, hence the chatbot leverages the power of predictive intelligence to arrive at optimum results.
Speaking to exchange4media, Mariam M Mathew, CEO, Manorama Online, said, "Conversational search is a powerful new option to offer precise search results to our customers. If you are not happy with a set of results or unable to completely define your search, then the chatbot can help you do this. Helloaddress is Kerala's biggest property website and the virtual broker chatbot helps to humanise technology. The initial response has been encouraging and we will keep refining this to offer greater support."
The helloaddress.com chatbot can intelligently process user requirements and fetch results based on this understanding. What has helped the website create this solution is the implementation of big data analytics to analyse large volumes of user requests and results over the last nine years. Using Machine Learning technology, the Virtual Assistant helps refine search queries. Chatbots can process the text entered by the user and respond to it, after processing an intricate interpretation algorithm that identifies, infers and interprets what the user wants. Appropriate response is then offered based on this intelligent analysis. This makes the Virtual Assistant take the place of a real estate agent, who can now give answers to specific questions and search in a conversation.
Using the chatbot is easy and intuitive. Once you click on the chatbot icon, the bot starts a conversation with you. You can ask any property search question and it will ask you more questions to clarify your query. The bot will then introduce real estate properties with details to understand if it meets with your requirements. If it does, then the bot will fetch you more results based on your interest. If it doesn't, it will probe further to match properties that meet your expectations. The chatbot does all this in the messenger box. This tool is particularly effective if the user prefers to have a human like assistance in the search for property.
With over 95,000 current property details on the website, helloaddress has listings for residential, agricultural and commercial properties in 3900 localities across Kerala.
exchange4media Group Service
Ahead of a speculated e-commerce launch, Google has been enumerating the various reasons people should look up products they want to buy on Google Search rather than across multiple e-commerce sites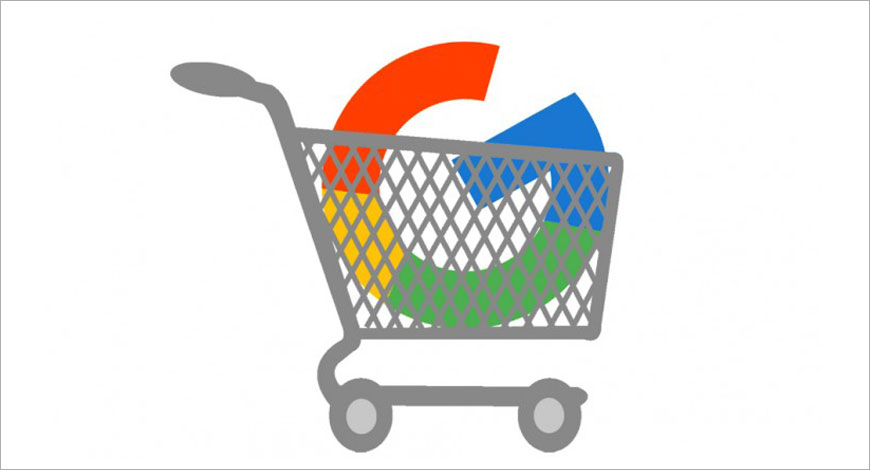 You want to buy a newly launched phone, where do you look it it up? Did the name of an e-commerce site pop into your mind? Well, Google has noticed that your loyalties to search for products have shifted from the Google Search Bar to other apps and e-commerce websites. And Google wants to win its Search audience back, especially on mobile.
In a new campaign titled Search to Shop, Google has been enumerating the various reasons people should look up products they want to buy on Google Search rather than across e-commerce sites.
The insight behind the campaign was simple. "The purchase journey on e-commerce platforms is still cumbersome, even after the consumer has addressed "what/which to buy" (the product). "Where to buy from" is still a question they struggle with," explains Janmenjoy Mohanty - Regional President – North & East, Lowe Lintas Delhi Creative.
Jaanu, jaanu on the phone. Your call wasn't missed on purpose, only if you'd known. Use the Google App to search for the new phone you're looking to buy. #SearchToShop pic.twitter.com/uNmOD90BSA

— Google India (@GoogleIndia) September 12, 2018
Stay clear of jagah jagah research. Google App pe search karo, aur sahi chuno. #SearchToShop

— Google India (@GoogleIndia) October 9, 2018
He says that the "where to buy" is decided basis different parameters (color, size, availability, delivery time and price) as per user requirements. "To evaluate, currently users have to go on the platforms manually, see and then make mental or at times physical notes to arrive at the best possible 'where to buy option'," explains Mohanty.
So, Google approached Lowe Lintas with a simple brief: We need to drive a habit for users to query 'buy X' on Google, compare prices, seller ratings, and discounts from different websites / apps before making a purchase by clicking on the one they like.
We're using a lipstick to draw your attention. Use the Google App to look for information on whatever you need to buy. #SearchToShop pic.twitter.com/gpU7wx1JpJ

— Google India (@GoogleIndia) September 10, 2018
Trim away jagah jagah research. Google App pe search karo, aur sahi chuno. #SearchToShop

— Google India (@GoogleIndia) October 9, 2018
The other feature that Google wants to grow is its Product Listing Ads (PLAs). These ads help users conveniently compare prices for the products they'd like to purchase (online or offline). That is how the creative articulation for the campaign was born "online shopping ke liye Search karo aur sahi chuno."
This campaign is also part of Google's Next Billion Users strategy. An interesting insight that informed this campaign is that while women have a higher than average representation in the Shopping category, less than 30% of Search users are women. Google wants to bring more women onto the Search platform.
Google's e-commerce ambitions are no secret. The tech giant is said to be planning its e-commerce debut with the Indian market. Reports say that Google will soon launch its 'Shopping' tab in India, allowing users to search for products to buy and directing them to merchant websites or e-commerce platforms for product listings. Google is said to be extensively studying the e-commerce market before actually launching in India. As part of this, the tech giant had also put out a poll on Twitter asking users if they are Impulse Shoppers or Researchers.
In addition, as precursor to the launch Google India has already kick-started this campaign to showcase Google's ability to answer the question "where to buy."
Expert Opinion:

Arnab Mitra, MD, Liqvd Asia
I think Google is now playing this game of Mobile First seriously, finally. Their desire to move consumers from a web behavior to a mobile first behavior through Apps is something that Google has been talking about since a very long time. And what more can you do other than advertising if you want to change behavior. Visiting Google on web or mobile browsers is a common thing. But this is not the case on mobile app where there are direct shopping apps.
In short, Google wants to use Search and use it to push a new behavior which currently is assigned to say an Amazon or a Flipkart. But changing consumer behavior is a slow process and it's expensive. So Google will have to spend a lot of money across the country for a very, very long time. This is also a cunning move to use the Google Search preference and use it to build a shopping base directly.
Rohit Raj, CCO, The Glitch
From a consumer point of view, Google is my go-to Search destination - I ask questions like "what are the best TVs to buy". It is essentially a destination where I do research before I buy the final product. But to compare prices, I still will need to visit different sites to finally decide which app or site I will finally buy from. Making Google the one-stop destination to find the best price for a product I want is a brilliant use case. And the ad creatives effectively communicate this message and serve the purpose of presenting Google as a destination to not just do research but also make the choice about where to buy what.
Anadi Sah, Lead Innovation - Creative and Technology, Isobar
Global studies show that consumer behaviour has changed; people are now discovering and buying products on e-commerce sites. This makes online retail a monopoly of e-commerce sites in a way. Google's feature of showing all the options at one place add a layer of competitive advantage and is extremely helpful to buyers. When e-marketplaces are merely distributors and not manufacturers, every marketplace should have an opportunity to reach the consumer. This feature by Google can change the e-retail dynamic.
Principal Correspondent, exchange4media, Mumbai Susmita is a digital marketing reporter at exchange4media. She writes on latest developments in the ever-changing world of digital media and in-depth stories on all things advertising.
The 944 data breaches led to 3.2 billion data records being compromised worldwide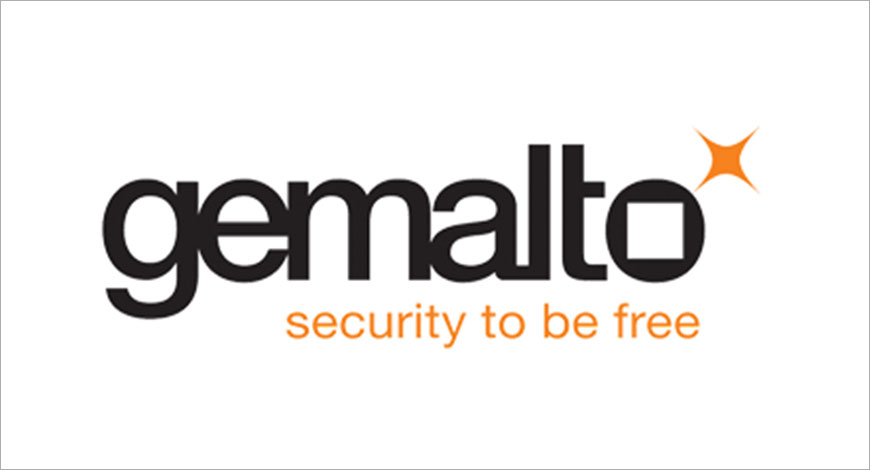 Digital security company Gemalto on Thursday released the latest findings of the Breach Level Index, a global database of public data breaches, revealing that 944 data breaches led to 3.2 billion data records being compromised worldwide in the first half of 2018. Compared to the same period in 2017, the number of lost, stolen or compromised records increased by a staggering 72 per cent, though the total number of breaches slightly decreased over the same period, signalling an increase in the severity of each incident.
Six social media breaches, including the Cambridge Analytica-Facebook incident, accounted for over 56 per cent of the total records compromised. Of the 944 data breaches, 189 (20 per cent of all breaches) had an unknown or unaccounted number of compromised data records.
The Breach Level Index is a global database that tracks data breaches and measures their severity based on multiple dimensions, including the number of records compromised, the type of data, the source of the breach, how the data was used, and whether or not the data was encrypted. By assigning a severity score to each breach, the Breach Level Index provides a comparative list of breaches, distinguishing data breaches that are not serious versus those that are truly impactful.
Talking about the report, Jason Hart, Vice President and Chief Technology Officer for data protection at Gemalto, said, "Obviously, this year, social media has been the top industry and threat vector for the compromise of personal data, a trend we can expect to continue with more and more sectors leveraging these platforms to reach key audiences, especially political teams gearing up for major elections."
"We also expect to see more data breaches reported by European Union countries bound by the new General Data Protection Regulation and in Australia with the new Notifiable Data Breaches law. We should be careful not to misconstrue this as an increase in overall incidents in these areas, but rather as a more accurate reflection of what is actually going on," Hart added.

Primary sources of data breaches
Malicious insiders caused the largest percentage of data breaches and accounted for almost above 80 per cent of all stolen, compromised or lost records in 2018, while malicious outsiders accounted for 20 per cent, in India.

Leading types of data breaches
Identity theft continues to be the leading type of data breach, as it has been since Gemalto first started tracking in 2013. While the number of identity theft breaches decreased by 60 per cent over the second half of 2017, the number of records stolen through these incidents represent over 42 per cent of all records stolen.
Financial access incidents show a disturbing trend in the escalation of severity. Though overall incident numbers are on the decline H1 2017 vs. H1 2018 (4 for H1 2017 and 3 for H1 2018), the number of records breached increased H1 2017 vs. H1 2018 (1.5 million, 50 and 2.6 million), respectively.
Industries most affected by data breaches
Most sectors saw a decrease in the number of incidents compared to first half of 2017, including education, financial services and government.
Geographic distribution of data breaches
North America still makes up the majority of all breaches and the number of compromised records, 59 and 97 per cent, respectively. The United States is still by far and away the most popular target for attacks, representing more than 57 per cent of global breaches and accounting for 97 per cent of all records stolen, though overall incidents are down 17 per cent over the prior half. India accounts for less than one per cent of the global breaches in terms of records compromised or stolen or revealed.
With the implementation of the Notifiable Data Breaches law, the number of incidents in Australia increased dramatically from 18 to 308 as could be expected.
Europe saw 36 per cent fewer incidents but a 28 per cent increase in the number of records breached, indicating growing severity of attacks. The United Kingdom remains the most breached country in the region. With the General Data Protection Regulation in full effect for the second half of 2018, the number of reported incidents could begin to rise.
Related Resources:
For a full summary of data breach incidents by industry, source, type and geographic region,

download

the First Half 2018 Breach Level Index Report
Download the infographic

here

Visit the BLI website

here
exchange4media Group Service
The playbook, among other things, unpacks blockchain's potential impact on the global media and marketing industry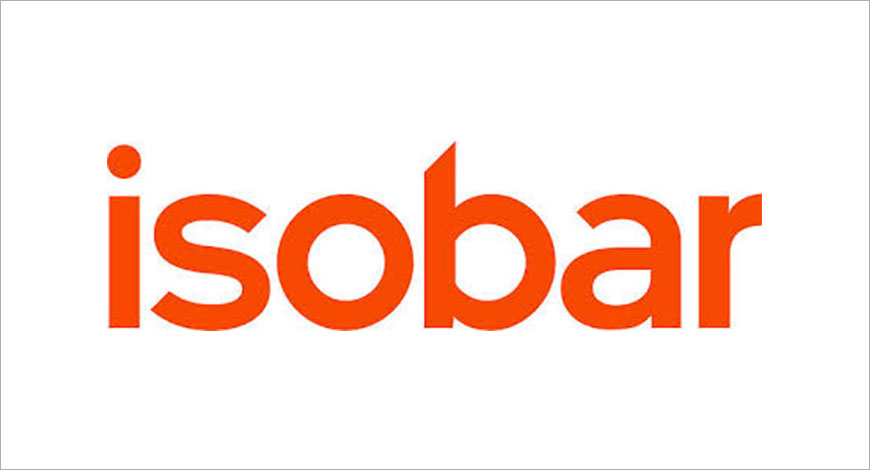 Digital marketing agency Isobar has published a playbook to explain what blockchain is, the technology in practice and how it can be integrated into businesses today, including high growth markets Brazil, India and China. The playbook unpacks blockchain's potential impact on the global media and marketing industry, including supply chains, transparency, brand management and creativity, as well as explaining what marketers should do next.

Talking about the playbook, Vikalp Tandon, Global Chief Technology Officer, Isobar said, "Digital has changed the way we live and work forever. If the past is evidence, whenever a near monopoly emerges, a new technology also emerges that disrupts the industry. Blockchain could be that opportunity."
Blockchain has launched a decentralised technology revolution, with Gartner forecasting "the business value-add of blockchain will grow to slightly more than $176 billion by 2025, and then it will exceed $3.1 trillion by 2030," the agency said in a statement.
Isobar said that it believes the potential of the technology has far-reaching implications for the media and marketing industry, in areas such as supply chain, commerce, transparency and identity management.
Speaking on the launch, Shekhar Mhaskar, Executive Vice President & Commerce Practice Lead, Isobar India, said, "India has been on an impressive, rapid economic growth path for several years across industry sectors. With the efforts of the government and industry leaders in the blockchain space to arrest plaguing issues, the progress is only going get catapulted into brighter and bigger realms."

The playbook was authored by Robert Tilt, Director of Nowlab at Isobar Australia, with contributions from Vikalp Tandon, Isobar Global Chief Technology Officer, Shawn Mishra, SVP, Isobar Global Managing Partner, Isobar Commerce Practice, and Simon Gill, Isobar EMEA Chief Experience Officer & Shekhar Mhaskar, Executive Vice President & Commerce Practice Lead, Isobar India.
It also features contributions from Dentsu Aegis Network, and covers:
· The history of the ledger & a simple definition of the blockchain, and a glossary of terms
· In practice: Cryptocurrency and Initial Coin Offerings (ICO); financial services, supply chain & proof of origin; data insights & authenticity.
· Deep dive into high growth markets: India, China & Brazil.
· Blockchain in media & marketing, and as a creative medium, and implications for supply chain
· Commerce & payment on the blockchain
· What is holding blockchain back?
· What should marketers do next?
The Pinsight Media acquisition also brings deep insights and a cutting-edge data management platform to the InMobi Marketing Cloud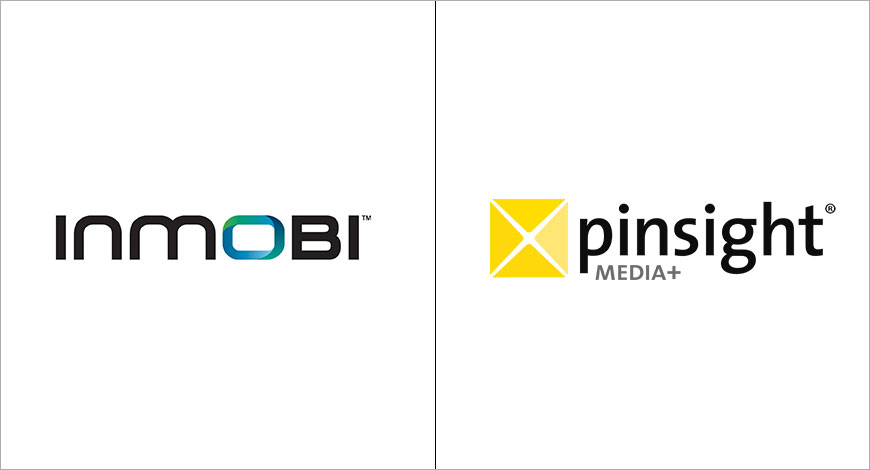 InMobi, a global provider of enterprise platforms for marketers, has announced the acquisition of Pinsight Media, the mobile data and advertising company formerly wholly owned by Sprint.
This all-stock deal is part of a broader strategic partnership between InMobi and Sprint across devices, data, media and marketing. Pinsight Media is a mobile data and brand intelligence company that works with leading U.S. telcos and advertisers across verticals including consumer goods, retail, entertainment and finance. It offers a comprehensive suite of advertising products and services that help businesses uncover new audiences, discover new market opportunities and define more effective customer engagement strategies.
Consumers have very high expectations of how brands engage with them from discovery to purchase and consumption. The acquisition of Pinsight builds on InMobi's enterprise platforms and enables CMOs to deliver on consumer expectations through improved customer understanding for superior targeting, engagement and retention. By combining network-level mobile data with data from mobile applications and mobile web browsers, InMobi, through the acquisition of Pinsight Media, will provide CMOs an integrated end-to-end view of consumers, surpassing other platforms in the industry.
Speaking about the acquisition, Rob Roy, Chief Digital Officer at Sprint, said, "Sprint's partnership with InMobi goes beyond this acquisition. We have been looking for a strategic partner that can deliver the latest digital marketing and mobile advertising technologies, besides having a deep appreciation of regulatory, privacy, and data concerns. This partnership provides Sprint with an innovative partner for driving our marketing success."
The Pinsight Media acquisition also brings deep insights and a cutting-edge data management platform to the InMobi Marketing Cloud, providing enterprise marketers with a bridge between user behavior and an AI-powered marketing strategy.
Naveen Tewari, Founder & CEO at InMobi added, "With this acquisition, we are creating the most powerful advertising and marketing platform for the U.S. market by unifying online and offline behavior, and providing CMOs with a way to reach and engage consumers while remaining compliant with privacy and data protection requirements."
Commenting on the development, Anurakt Jain, VP and GM, Strategic Data Partnerships at InMobi said, "This industry-first acquisition allows InMobi and Sprint to work on our respective strengths together, and provides a global template for partnerships between advertising platforms and telcos." He continued, "InMobi is deeply committed to telco partners and building a unique data ecosystem to support our enterprise platform for marketers," said. "The acquisition of Pinsight Media significantly enhances our ability to deliver intelligent consumer insights, audiences and customer engagement for CMOs."
As a result of this acquisition, InMobi will expand its operations in North America to Kansas City, alongside San Francisco, New York, Los Angeles and Chicago. This move follows InMobi's acquisition of AerServ for $90 million earlier this year in January, and its recent partnership with Microsoft in June.
exchange4media Group Service
The accusation has been made by a group of digital marketers in a lawsuit filed in the US court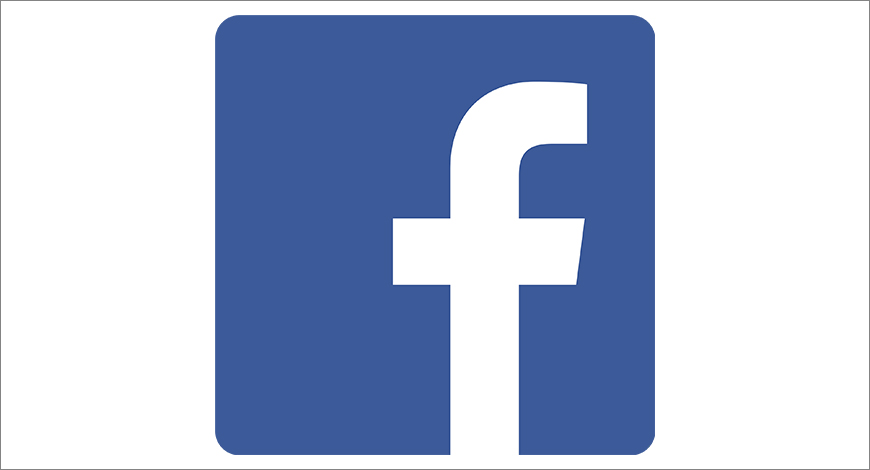 Facebook has been accused of intentionally obfuscating the problem of overstated average watch times on paid video ads for more than a year. The charge has been made by a group of digital marketers who filed a lawsuit in the US, according to media reports.

The lawsuit followed a report in a leading journal in September 2016 that claimed that the social media giant had been miscalculating the average time users spent on paid video ads by 60 to 80 per cent. Responding to the report, Facebook at that time had said that the problem was there for nearly a month and that it had been fixed.

But the digital markers claimed in the court that that Facebook knew of the problem for much longer than a month and did nothing for more than a year.
Facebook, has, however denied the allegations. A media report quoted a Facebook spokesperson as saying that the lawsuit is without merit and that they have filed a motion to dismiss these "claims of fraud."

The spokesperson was quoted as saying, "Suggestions that we in any way tried to hide this issue from our partners are false. We told our customers about the error when we discovered it—and updated our help center to explain the issue."
exchange4media Group Service
Himanshu Gautam, Business Head - Digital, Amar Ujala Group said that it was critical for brands to have a great product in order to overcome challenges in digital domain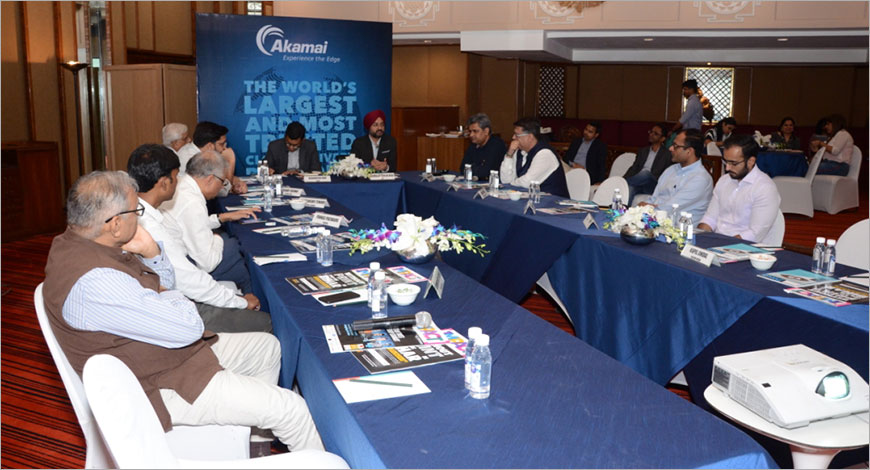 exchange4media and Akamai Technologies organised a roundtable on Challenges of Digital Publishing- Bridging the gap in engagement and monetisation at Le Meridian, New Delhi recently.
Some of the eminent names who were part of the roundtable included: Himanshu Gautam, Business Head, Digital, Amar Ujala Group; Varun Kohli, CEO, iTV Network; Anant Nath, Director, Delhi Press; Pankaj Pachauri, Founder and Editor-in-Chief, GoNews; Shambhunath Shukla, Advisor - Digital Publishing, Punjab Kesari; Atul Chaurasia, Executive Editor, Newslaundry; Apoorv Parijat, VP, Engineering, POPxo; KK Sharma, Founder and Chief Editor, Cable Quest; Akshat Verma, AVP, Innovation, Design and Technology, Nyoooz; Vishal Goel, Head of Digital Strategy, Patrika Group; and Shiv Prasad, Technical Head, Anjan TV. The roundtable was moderated by Rohonesh Kar, Country Leader - Media Presales, Akamai and Kanwaljeet Singh Bedi, CTO, NDTV & Gadget 360.
Speaking about the challenges in the digital domain, Gautam of Amar Ujala Group said that it was critical for brands to have a great product in order to win the battle in the long run. "Our focus on digital is about creating engaging content for our audience. This has worked in our favour so far. Secondly, we give a lot of importance to community building too, where in we focus on localising content for users across various cities," stated Gautam.
Underlining the need for a collaborative effort to build the digital ecosystem, Kohli of iTV Network said, "As digital publishers, while we grow on producing authentic content we can all come together and explore the possibility of demanding subscription charges for the content offered. This will not only help us resolve the subscription-based issues but also beat the Google-Facebook duopoly to a large extent."
Speaking about sustaining business through the subscription-based model, Nath of Delhi Press said, "There was a time, as a magazine publisher, we were focusing on how to add to the volume of the content. Now we look at calculating minutes of viewership that we are getting in a month's time. Being a magazine publishing house, the overarching goal is to come up with content that will eventually produce subscription capability such that someone pays for it automatically, whether we impose the pay for it is a different thing altogether."
"Space for local newspapers to have a subscription-based model is less. Only a few big names can afford to have subscriptions capabilities in the market at one time, while others might find it difficult unless we are looking at a niche audience," he further added.
"It is indeed important to curate news according to the interests of the reader and also regional content should be kept on the top as a priority while curating the content," said Shukla of Punjab Kesari.
Speaking about his venture GoNews, Pachauri said, "I see television as my competition, so we use BARC rating. As per data recorded by BARC our videos are viewed more than that viewed on television which gives an advertiser a set benchmark to advertise themselves on our platforms. Also, we are sticking to the shorter form of video content in regional language which gives us an opportunity to co-create a lot of content.''
"With interest growing in video, increase in personalisation of content is changing the face of internet usage today. With content consumption on the internet being this high, it's really a good time for the digital space in India," stated Bedi of NDTV Group and MD – Gadgets 360.

exchange4media Group Service
Magzter brings together more than 10,500 trusted sources of content from more than 50 countries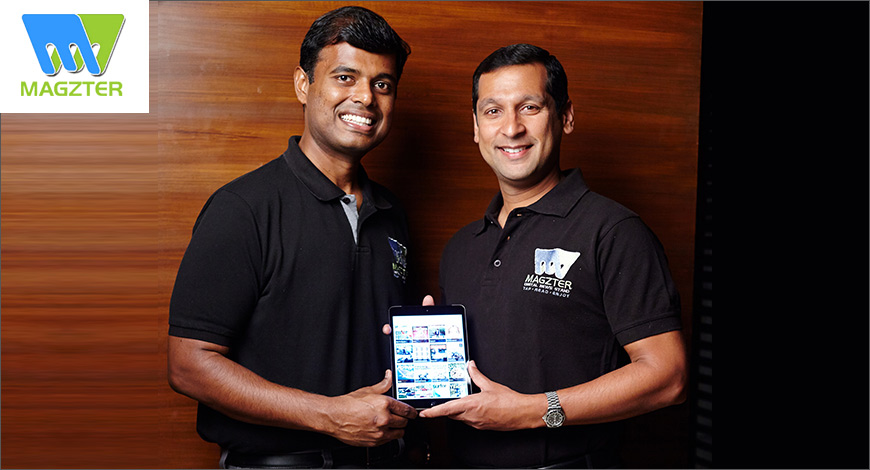 Magzter, the digital magazine news-stand, has now crossed 50 million downloads, which is a phenomenal achievement by any yardstick. This humongous feat has become possible due to Magzter's consistent efforts in introducing innovative new features every month to attract new users across the globe.
In addition to Magzter's iOS and Android apps, Magzter also powers more than 7,000 magazine apps of renowned publishers on App Store and Google Play. Magzter's catalog of 10,500+ magazines from 4,000+ publishers is undoubtedly the largest and most diverse collection, which spreads across 40+ categories and 60+ languages.
While a recent study revealed that fake news spreads 70% quicker on social media, it has become extremely difficult for the common man to identify and neglect such misleading information.
Magzter brings together more than 10,500 trusted sources of content from more than 50 countries including the USA, UK, Canada, India, Singapore, Australia, South Africa, Spain, Mexico, Philippines, and Turkey, thereby acting as the one-stop solution for keeping people updated on all the latest happenings across the globe.
Magzter ensures that its users get timely information on their favorite topics from the most renowned and dependable sources, which ultimately saves the time and energy of users. Magzter started curating articles from best-selling magazines couple of years back, and it became an instant hit among the readers. Soon after launching articles, Magzter introduced ezRead 2.0, which presented magazine pages in responsive layouts that are automatically optimized for any size screen – smartphones as well as tablets. Magzter GOLD, the 'All-You-Can-Read' subscription model which offers unlimited access to 5,000+ magazines and premium articles at one low price, has been attracting thousands of new readers every month.
Magzter has also been conducting exciting contests to motivate more readers to take up digital reading. Such innovative strategies from Magzter have been instrumental in crossing the 50 million download mark. With its latest GPS-based offering – Smart Reading Zone, which provides unlimited access to thousands of best-selling magazines and curated premium articles for any location instantly, Magzter is increasingly becoming the preferred digital reading partner of hundreds of airports, hotels, restaurants, malls, clubs, libraries, corporates, educational institutions, and other commercial entities. By encouraging millions of people to read digitally, Magzter has so far saved 221,000+ trees and other natural resources, thereby playing an active role in fostering green revolution.
Speaking on the development, Girish Ramdas, CEO, Magzter Inc. said, "At Magzter, it has been a dream journey so far for us and I would like to extend my heartfelt thanks to our publishers, users and other strategic partners, who have been offering their unflinching support to us over the years. Kudos to the team at Magzter for giving their best every single day, without which this feat could not have been achieved! There are more than 1.5 Billion readers who still consume print magazines globally and we believe Magzter will be their reading destination of choice as they look for digital reading options.".
Vijay Radhakrishnan, President, Magzter Inc. added, "We are ecstatic to know that we are trusted by over 50 million users across the world to fulfill their reading needs. This feat has increased our responsibility and we will continue to push our boundaries to take Magzter to new audiences and geographies. We are quite confident that we will the hit the 100 million user mark soon."
exchange4media Group Service
The Mumbai-based agency was founded in 2017 by Sreeraman Thiagarajan, Rushabh Vasa and Uppal Shah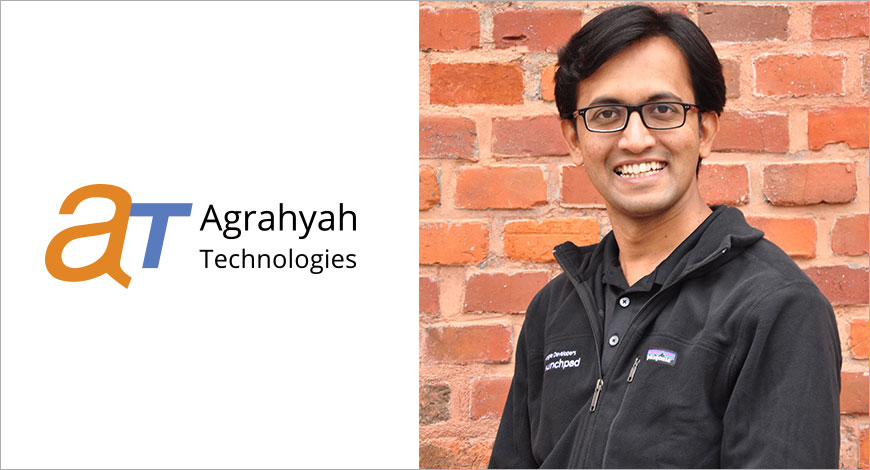 Digital agencies and social media agencies, move over. There's a new kid on the block, it's a voice agency. Yes, you read that right, a Voice Agency. Agrahyah Technologies Pvt Ltd, a first-of-its-kind voice agency, is a Mumbai-based software and content company that is building a suite of products and content in Indian vernacular languages on voice platforms.
The company's game plan is to be a first-mover in the voice space helping brands become first-movers to gain competitive advantage.
Sreeraman Thiagarajan, Co-founder of Agrahyah Technologies, says it is time that "brands should be chalking out a clear voice strategy." According to him brands need to take voice seriously because "unlike flashy, new, nice to have technologies like VR and AR, voice is a need to have; since consumers are increasingly using voice to interact with computer, home appliances, and even automobiles, it is time for brands to be there to welcome their customers."
He adds that people born in digital era are impatient; "they can now talk at 150 words per minute to voice assistants in comparison to typing 40 words per minute on a touch screen." Not just that, around 28 per cent of search on Google is voice and it is growing at north of 200 per cent.
Brands need to start thinking on the lines of how to exploit the potential of voice; where voice can help them win. Among the strategies brands must tap into "sustainable content plans like podcasts, streaming or even regular updates," he explains.
Thiagarajan's philosophy for voice is simple, be where the consumer is. "Decades ago, brands had agencies to help them craft communication based on consumer insights. Ten years ago, brands warranted a digital agency to help them be present on web, mobile and social media. Now, it is time to have an agency that will help brands to be on voice assistant platforms like Amazon Alexa and Google Assistant."
Thiagarajan says that while technology companies like TCS and Mphasis are also in the business of providing voice solutions, Agrahyah is well-poised to understand the brand's needs and accordingly craft solutions. "Traditional tech companies offer technology solutions but have low sense of brand; digital agencies offer content but lack technology prowess. We put them all together to create India's first Voice Agency." He adds, "Our in-house subject experts strike a perfect balance between product design, voice user interface, technology and sustainable content (audio, podcasts, text) to address brand's objectives."
For brands, a voice strategy is broadly of two types - a brand can be made available on voice assistants like Alexa and Google Assistant or a voice assistant can be integrated within an app, or a connected device (even includes a microwave or washing machine). "Over the next 6 to 12 months, we will see both these types of use cases growing equally. More and more people are using voice as an UI, purchasing smart assistants, getting habituated to getting things done without lifting a finger," he said.
Voice is category agnostic. "Increasingly, white goods, auto makers, set top boxes, bulbs, and security cameras are all being made voice assistant compatible; they pair with voice assistants just out of the box to give a seamless experience to consumers," Thiagarajan pointed out.
But there is one impediment to the growth of voice - language. "Though voice assistants are Hinglish compliant and are getting Hindi updates, we are a land of diversity. Audience speaking only Dravidian languages and not English must have to wait for voice assistants to speak their languages," says Thiagarajan.
Agrahyah is one of Amazon's preferred partners for Alexa Skills Development. The company has "built Alexa Skills for enterprise brands and have built products it fully owns (Hindi Jokes, Better Heart, etc.)". The company is also working closely with Google to create simple solutions for otherwise complex interfaces which will be launched very soon.
"Our experience has been an exciting learning curve, we realised how creating a VUI (voice user interface) is more complex than just coding scripts," Thiagarajan confesses.
Founded in 2017 by Thiagarajan, former VP digital at Publicis India, along with Rushabh Vasa and Uppal Shah. The bootstrapped firm currently has six clients - Abbott Healthcare, Danone, Puranik Builders, Digene, and Appu Series.

Principal Correspondent, exchange4media, Mumbai Susmita is a digital marketing reporter at exchange4media. She writes on latest developments in the ever-changing world of digital media and in-depth stories on all things advertising.
This is the first time in Sakal's 87-year-old history that regional Diwali editions will be launched exclusively through Amazon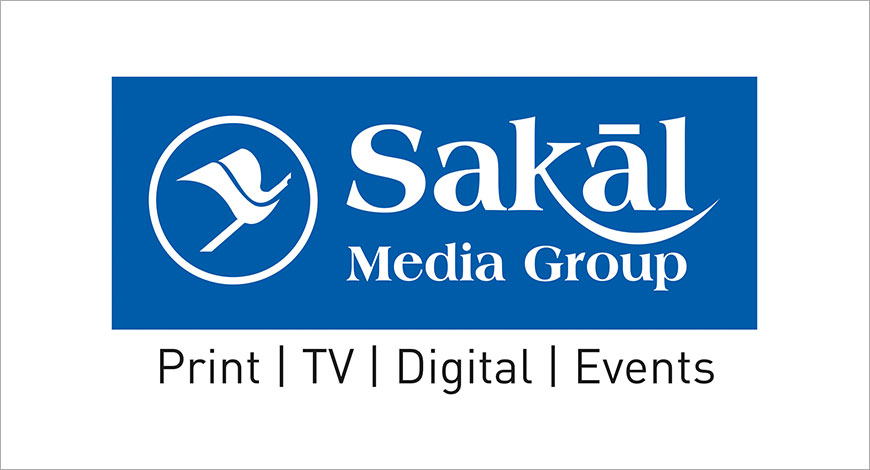 Sakal Media Group (SMG) has signed an exclusive agreement with the e-commerce giant Amazon.in, which will help the group expand their readership base throughout the world. Subscription-based purchases can be made exclusively through Amazon.in and also Sakal Publication website (sakalpublications.com).
"Digital media is a large driver of change. And through this festival period, we are exploring how the emerging potential of e-commerce can be utilised to expand the reach of Diwali Ank, which has been traditionally limited to our readers that we can reach through traditional channels. Through this exclusive deal with a giant like Amazon, we will be able to reach out to Marathi readers across India and the world. The idea is also about disseminating good people stories and this opens scope to look at podcasts and other digital formats which we would like to explore," said Pradeep Dwivedi, CEO of Sakal Media Group.
Emphasising from the reach point of the view for advertisers, Dwivedi added, "The advertisers and the media buying agencies recognise the kind of evolved relationship we have with our readers in Maharashtra and beyond. This partnership on our offerings further widens our reach and opens up doors to promote products and brands in wider geographies."
The regional languages press in India has an age-old tradition of publishing special issues during the festive season. Leading Marathi publishers have brought out Diwali Ank for over a century and Sakal has been an important leader of this tradition. Sakal Publications publishes a total of 19 Diwali Issues across Maharashtra, which include six major offerings:
Shabdadeep: This a leading thought-product in Diwali Ank. The 2018 edition explores the theme, 'Idea of India' and includes travel stories and experiences. The festive issue will feature memories of eminent personalities from the background of art, culture, and literature. Stories and poems are also an additional attraction in this.
Saptahik Sakal: Running successfully for over three-and-half decades, this year's theme explores travel to learn, and it includes experiences of people from various age groups.
Agrowon: It's an extended part of Agrowon, the world's first agricultural daily. The Diwali edition will celebrate stories of farmers, who have successfully established farm practices to overcome issues of farm labourers.
Tanishka: This is a magazine targeted towards women and has been successful for the past 12 years. The Diwali theme explores women and her purse. Women from various parts of Maharashtra and across professional spectrum will be featured through stories. There will also be success stories of farm widows, Kashmiri half widows, etc. TV and film personality, Ekta Kapoor will be interviewed for the 2018 special issue.
Premier: Apart from the inside news and the popular views from the glitzy world of the Indian film industry, the editorial feature for the Diwali ank is 100 years of the censor board. There's also a special story on the making of the award-winning 1982 movie, Gandhi, to commemorate Mahatma Gandhi's 150th birth anniversary.
Sarkarnama: This is a new addition to Sakal's Diwali Ank. Sakarnama is the most popular Marathi political web portal and its first ever print version is in the form of Diwali Ank. The key attraction is a survey analysing voters for 2019. There is also a special feature on tomorrow's influential young leaders. The magazine touches upon political news and experiences of the popular leaders.
The products are available on the following links:
Shabdadeep: https://goo.gl/cx1qwe
Saptahik Sakal: https://goo.gl/sejchP
Sarkarnama: https://goo.gl/ARXoZ5
Agrowon: https://goo.gl/RBPfPn
Tanishka: https://goo.gl/mL7vuN
Premier: https://goo.gl/8wjM
exchange4media Group Service