Mullen Lintas is here to offer ambitious brands an alternative to the likes of Lowe, Ogilvy & JWT
Joseph George- the Group CEO of Mullen Lowe Lintas Group India shares his first thoughts on the future success of two-creative agency structure for Mullen Lintas. by
Published - 29-July-2015
The Lowe Lintas Group, which was rebranded to Mullen Lowe Lintas has been in the news for two reasons, firstly for its rebranding in India which was announced last week (the rebranding in India comes on the back of the global union of IPG agencies Mullen, and Lowe and Partners).
Secondly, as part of this move, the Group also announced their plans for a two-creative-agency structure. The leadership structure of the new agency Mullen Lintas which formally launches on August 1st; headed by Amer Jaleel as Chairman and CCO (formerly joint National Creative Director at Lowe Lintas).
The core leadership team of Mullen Lintas also includes Virat Tandon as CEO and Shriram Iyer as National Creative Director.Tandon comes back to Mullen Lowe Mumbai after his stint in Singapore where he worked on renowned brands like Fair and Lovely and Unilever.
Iyer, who is currently the Executive Creative Director and Creative Head for Lowe Lintas' Delhi office, will move to Mumbai soon.
In conversation with exchange4media in his first interview as Group CEO, Mullen Lowe Lintas Group India, Joseph George, the architect behind the India leg of rebranding for The Group and creation of Mullen Lintas, talks about the reasons why most new agencies meet an early end, the need for Mullen Lintas, reasons behind his confidence on the success for the new agency and more …………….
At a time in the communications industry where new agencies spouting is a daily phenomenon, be it erstwhile agency heads starting on their own or established agencies starting new ones. The success rate of these new agencies however remains questionable.
Most have failed admits George, as he attributes two reasons for this. "They (the agencies) did not have top draw people running it nor did they have top draw clients to reassure other top draw clients to feel comfortable and reassured working with them. We are attempting to address both - our best are moving from Lowe Lintas to Mullen Lintas; some colleagues, and some clients. This will help Mullen Lintas attract both, talent as well as clients at a faster rate than it would have been possible if we had done this organically And for this, we are truly grateful for the clients who have agreed to move from Lowe Lintas to Mullen Lintas. This act of belief, confidence and support for a new start up will be cherished for a long long time."
"To keep Mullen Lintas independent from Lowe Lintas, we have transferred some of our best people to form the leadership team, and made some key hires from outside," adds George on his approach on resource allocation from Mullen Lowe to Mullen Lintas.

The Group is also moving most clients and personnel from Linen Lintas and Karishma Lintas into Mullen Lintas.
Some excerpts from the interview ……….
Do we need a new agency in an already hyper-fragmented agency landscape in India?
India does not need another niche player that does a few things well. With the pedigree of Lintas, and a globally acclaimed operating model of Mullen; Mullen Lintas aims to be a top agency in India.
Big brands need both, depth of domain expertise and width of capabilities and shouldn't have to choose one over the other. With only a handful of agencies capable of offering both depth and width, to a scale that a top brand needs, Mullen Lintas is here to offer ambitious brands an alternative to the likes of Lowe Lintas, Ogilvy and JWT!

Our advantage vs. the big three is the fact that Mullen Lintas is born in 2015. Big agencies are today, dealing with the new marketing landscape and adapting their offerings to it. Mullen Lintas is a product of the evolving marketing landscape, the fact that it has no baggage allows it to leap-frog this need to change and adapt. It understands that a great brand needs a great narrative that flows seamlessly through screens, experiences, shopping environments and conversations. It will be equipped to put brands at the centre of the touch-point universe.
Mullen Lintas is born ahead of the curve and intends to remain a mashup of the enduring and the emerging. Its leadership team ( Amer, Virat and Shriram ) has the pedigree and the class of massive brand successes under their belt.
Mullen is not a well-known brand in India, isn't this rebranding counter- productive for brand Lowe which is a renowned brand in India?
We believe our strength in India, comes from our roots in the brand Lintas, which is why the two creative agencies are christened Lowe Lintas and Mullen Lintas respectively. The added advantage that comes with Mullen, albeit a lesser known brand in India, is the processes and practices of Mullen that are proven to be best-in-class in the US market.
In recent years, Mullen has been selected as a Fast Company Most Innovative Company, a three-time Advertising Age A-List Agency, a Creativity Innovator of the Year, and one of Forbes Magazine's Ten Great Ad Agencies.
In 2014, Mullen won six Cannes Lions, an Emmy Award, and was ranked as the #6 U.S. and #15 worldwide agency for creative achievement by the prestigious One Club. In addition, Mediahub, Mullen's media planning and buying unit, was recognized as the Full-Service Agency of the Year by Mediapost in 2014.
Given your vision of Mullen Lintas competing with the top 3 agencies including Lowe, How does pitching work in this scenario between your two agencies?
Given the independent nature of the two agencies, Mullen Lintas would be happy to pitch a business versus the big agencies, including Lowe Lintas.
What is the client allocation between the two agencies?
We are working on the detailing of the client portfolios right now, and will be able to share more on that in the coming days.
Does the creation of another agency serve as a solution to handle conflict clients?
It does, to some extent, for our advertising business. Lowe Lintas, given its scale and portfolio, does have limitations in terms of open categories. We are regularly approached by clients, especially in crowded product categories, who are unable to partner a top agency simply because they've been blocked by competition. It is an unhealthy reality that India now has more top brands than top agency brands. Having Mullen Lintas now allows us to help clients solve a part of this problem.
Why have you chosen this particular leadership team?
I have worked with Amer, Virat and Shriram for long and close. Suffice to say that I am just lucky that they agreed to "start up" within the Group. Their credentials and sheer output is enviable for any agency. They are great guys in and outside office, and they complement and supplement each other brilliantly.
From Budweiser to Surf Excel and Brand Factory to Parle G, brands this Holi while showcasing the fun-filled portrayal of the festival have created clutter-breaking ad films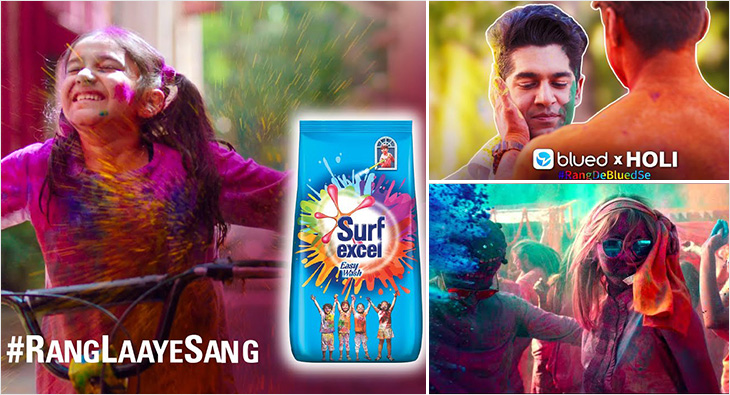 Holi is a joyous festival where bright colours are smeared on faces, and both the young and old celebrate with enthusiasm. It is an opportunity for brands to capitalise and create ad films that not only convey wishes to its consumers but also puts forth hard-hitting messages for them to treasure. This Holi 2019, brands have leveraged by capturing the true essence of the festival and tried to spark conversations that will continue long after the festival of colours is over. exchange4media takes you through some of them.
We are all Kings x Budweiser
Budweiser launched a digital film that celebrates diversity through the lens of Holi. Showcasing the colourful festival as the ultimate celebration of inclusion that transcends cultures and boundaries. The ad film is set in an urban Indian locale which depicts an energetic Holi celebration. Showcasing a group of people seen happily clad in colour. A sudden downpour of rain slowly unmasks their faces, which reveals to everyone's surprise that the people celebrating are not the usual suspects but are diverse individuals who have come together to celebrate Holi.

Talking about the insight of this campaign, Kartikeya Sharma, VP Marketing - South Asia, AB InBev opined, "At Budweiser, we have been constantly striving to inspire people to own their lives and be freedom energisers, not only for themselves but also for others. Holi is a global gathering that disregards stereotypical notions and supersedes prejudice with a feeling of absolute togetherness. With this film, we aim to debunk the divide and unite people through the shades of the festival".
#RangLaayeSang x Sur Excel
Surf Excel adds a hue of goodness to the colours of Holi with their new ad campaign created by ad agency Lowe Lintas, Mumbai. The ad film appeals to the festive mood of the country, titled #RangLaayeSang, the campaign intends to stay true to the essence of Holi by sending out a message of bringing people together. Showcasing how colours can be an equalizer in our society. The ad campaign which brings alive Surf Excel's Daag Achhe Hain philosophy is set amidst the Holi celebrations where a young girl chooses to get stained in Holi colours in order to protect her young friend. It ultimately suggests, 'Agar Kuch achha karne mein daag lag jaaye toh daag achhe hain'. The ad campaign has been integrated across media platforms like TV, outdoor and digital.
Commenting on the ad campaign, Carlos Pereira, Regional Creative Officer, Lowe Lintas, said, "We felt the festival of Holi gave us the opportunity to highlight the true spirit of togetherness. By making colour the medium of oneness, we could seamlessly bring forth the larger thought of Rang Laaye Sang - a sentiment that kids truly believe in."

#RangDeBluedSe x Blued India
Uniting colours with love, Blued launched #RangDeBluedSe campaign. The video showcases the essence of the love spread by the festival of colours. Beautifully decorated and filled with colours, Blued is organising a Holi party wherein men are celebrating Holi in the pool area with their loved ones. A guy who is looking for love ends up using the Blued app as it allows him to find his match in a nearby location. His mobile pops up with a new notification and he is excited to find him, he glances everyone at the party. The video ends showing two men finding a perfect match between each other.
Speaking about the ad campaign, Sanyam Sharma, Marketing Director, Blued India stated, "Showcasing love only for heterosexual is no more a choice, people from LGBTQ community are also looking to have a love in their life. Our focus to launch this campaign during Holi is to showcase that love is bound with diverse and beautiful colours. The gay community or LGBTQ community is represented by rainbow colours and showing the same in Holi will strengthen the community. Blued has always been keen to spread awareness about LGBTQI rights at large and we aim to continue doing so through this video to the community and more importantly educate the masses. It also brings our app USP in the limelight of finding a perfect match in the nearby area. Things are improving but we are happy to always be supportive and allowing people to live freely and celebrate their sexuality".
#BuraNaManoDiscountHai x Brand Factory
Brand Factory launches its #BuraNaManoDiscountHai campaign, challenges the norm with their Holi special offers. The new campaign, created by Publicis, aims at changing stereotypes and encouraging one to wear new clothes and look their best for Holi by offering heavy discounts on top-notch retail brands. It also banks on social media and how people want to look good on their post.
Ramakrishnan Hariharan, Head of Creative, Publicis Ambience commented, "At the onset, we knew there would be a barrage of colourful ads during Holi, so we decided to make something that stands out. Much needed in this age of mega-clutter. Also, Holi is revealed only much later in the film, in a thoughtfully crafted suspense narrative, so the audience remains intrigued throughout. It was pure fun working on this one. Grateful to all who made this happen."
Sharma, Marketing Director, Blued India shares the message behind the new ad campaign launched just in time for Holi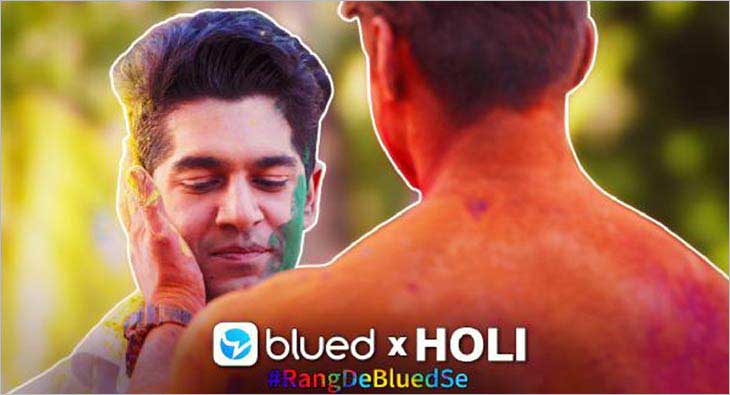 In India on September 8, 2018, the Supreme Court ruled out section 377 the archaic Victorian rule that had criminalised homosexuality. Since then brands have made impactful ad campaigns to spread awareness. We witnessed some of these hard-hitting ad films this Valentine's Day 2019 by brands like Borosil and The Man Company where it was the first year in India where the LGBTQ+ community got to celebrate the day with their partners without any fear. This Holi, the Blued App launched an ad campaign #RangDeBluedSe campaign. The aim of the campaign is to showcase the wave of the joy of the gay community with diverse colours.
Speaking about the ad campaign, Sanyam Sharma, Marketing Director, Blued India stated, "Showcasing love only for heterosexual is no more a choice, people from LGBTQ community are also looking to have a love in their life. Our focus to launch this campaign during Holi is to showcase that love is bound with diverse and beautiful colours. The gay community or LGBTQ community is represented by rainbow colours and showing the same in Holi will strengthen the community. Blued has always been keen to spread awareness about LGBTQI rights at large and we aim to continue doing so through this video to the community and more importantly educate the masses. It also brings our app USP in the limelight of finding a perfect match in the nearby area. Things are improving but we are happy to always be supportive and allowing people to live freely and celebrate their sexuality."
Blued India unveiled the ad campaign on YouTube and the Blued app. The aim of the campaign is to showcase the wave of joy of the gay community with diverse colours. The recent verdict of the Supreme Court of India has spread happiness among the LGBTQ+ community. Embarked with a rainbow flag, it is represented as a symbol of peace showing diversity and love.
The short ad film represents the essence of love spread by the festival of colours. It showcased Blued organising a Holi party wherein men are celebrating Holi in the pool area with their loved ones. A guy who is looking for love ends up using the Blued app as it allows him to find his match in a nearby location. His mobile pops up with a new match notification and he is excited to find him. The video ends showing two men finding a perfect match between each other and wishing each other 'Happy Holi'. The ad film showcases love that every community tends to enjoy and aim. With various colours showing diversity, the ad film also emphasises on the same line- 'Uniting Colours'.
The video campaign has been produced by Dancing Shiva Productions and Directed by Amit Khanna (Photography).
exchange4media chatted with Sharma on the creative vision of the ad campaign #RangDeBluedSe and how they produced the ad film.
Edited excerpts below:
Brief and Insight
The concept of the campaign was around Holi, a festival celebrated across the country and how it transpires in the gay community. As the LGBTQIA community is vibrant, we wanted to create a special music video for the community to sing and remember.
Creative Vision of the campaign
Amit Khanna, Director of 'Still About Section 377' and I discussed the creative vision of the campaign. The vision is around finding the Mr Right in a group of people playing Holi and how the quest ends with the representation of Holi as a theme of this timid guy who has entered the Holi party by Blued.
Integration of the ad campaign
We have integrated this music video with a share and win the contest, where users will land to an in-app activity in the app, which they can share among their friends and earn cash prizes.
Consumers nowadays support a brand that takes a social stand on an issue. Do you think a social approach works better than a functional approach?
Social issues are quite complex, if dealt with sensibility and the right approach, it can create a strong brand presence in the society or it can backfire as well. Understanding the nuances of such issues is a must before you approach such a strategy for the brand building.
The message you wanted the consumers to take away
The message behind this campaign is the colourful aspect of the LGBTQ+ community which is a perfect match for Holi, a festival of colour which is celebrated among India, regardless of religion, caste, sexuality etc.
The new campaign for Alpenliebe Chatpata has been conceptualised by McCann Worldgroup and is being aired across leading TV and digital channels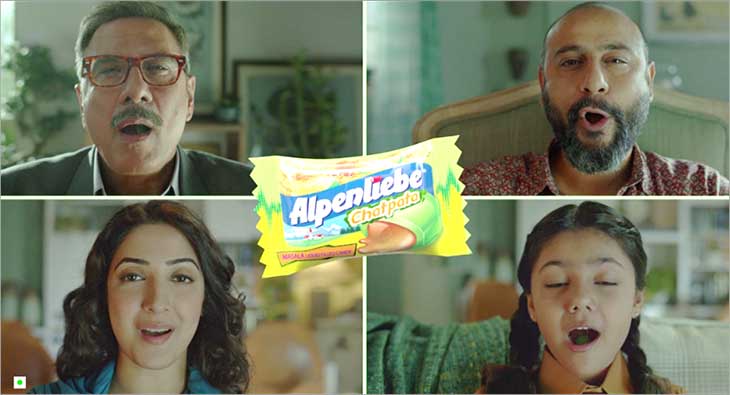 Perfetti Van Melle India has entered the tangy (Chatpata) fruit candy segment with the launch of 'Alpenliebe Chatpata'. The launch of Alpenliebe Chatpata marks yet another innovation by Perfetti Van Melle, the market leader in the Indian confectionary market. Available at Re 1, the new variant has a slurpy chatpata mango shell and liquid filled core leading to a burst of tangy flavour. The new campaign for Alpenliebe Chatpata is being aired across leading TV and digital channels.
The communication idea for Alpenliebe Chatpata builds on Alpenliebe's strategy of communicating to the entire family, in line with the brand's purpose of bringing hearts closer. Light-hearted banter, wit and a 'chatpata' twist add moments of laughter to the great Indian family's everyday moments!
Actor Boman Irani reprises his role as the family patriarch. In this story, he pops an Alpenliebe Chatpata, and then proceeds to nonchalantly pull his son's leg after the latter tries to take credit for the granddaughter's good grades.
Speaking about the new launch, Rajesh Ramakrishnan – Managing Director of Perfetti Van Melle India said, "Perfetti Van Melle has always been about innovating in the confectionery category. I am excited that we are entering a large & growing market segment with our power brand Alpenliebe. We believe we have a winning proposition and we are backing it with a powerful 360-degree campaign."
Speaking about the new product and TVC, Rohit Kapoor - Director Marketing of Perfetti Van Melle India said, "As we celebrate our 25th year in India, we are proud to welcome the newest member, 'Chatpata', to the Alpenliebe family. The Alpenliebe Chatpata product and the new communication have received extremely positive reaction so far, and we're looking forward to a successful addition to our portfolio. The new communication plays up the typical chatt sound, which highlights the consumption ritual associated with tangy flavour and triggers a chatpata spin to the story."
Commenting on the campaign, Kapil Batra, Creative head, McCann Delhi, said, "The name is Chatpata, the taste is Chatpata. It called for an idea that's Chatpata too. That's how 'Chatpata Khol Chatpata Bol' was born. To bring this idea alive, the Alpenliebe family is back. And so is the banter between Boman and his son. In sync with the previous Alpenliebe campaigns, this one too has the family sharing a light moment together with Alpenliebe at the centre of it."
Credits:
Agency: McCann Worldgroup
Creative team: Prasoon Joshi, Kapil Batra, Gourav Verma, Jeet Kalra
Account Management team: Richa Bhatia
PH Credits
Production house - Early Man Film Pvt Ltd
Director - Abhinav Pratiman
EP - Anand Menon
Producer - Amarjeet Phukan
DOP - Tanay Satam
Music Director - Abhishek Arora
The campaign idea was to take the surprise thought further in this year's TVC where actor Kriti Sanon shows that style & comfort can co-exist in the new range of Bata 9 to 9 collection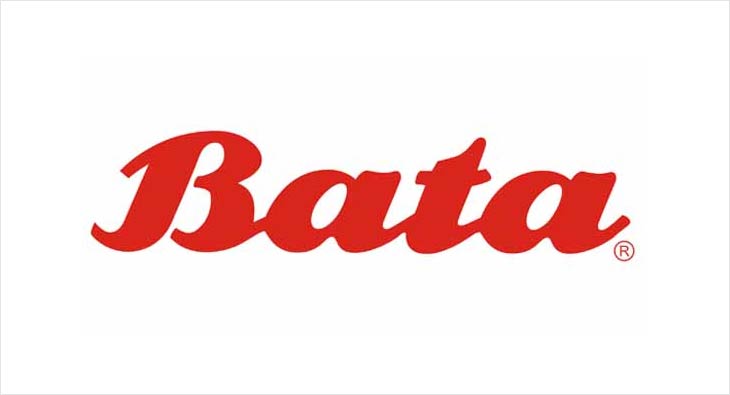 Footwear brand Bata has come a long way since its inception. From being the 'most comfortable' footwear brand, it's now giving people the best of both worlds in terms of style and comfort. In line with the same philosophy, Bata has now launched its recent campaign for the new 9 to 9 collection which has a complete package, offering both style and comfort.
"Bata's new '9 to 9' campaign is aimed at India's young, working women who don't want to compromise on looking chic and stylish yet are practical enough to look at the comfort factor when they buy shoes. In our consumer research, we heard how non-stop comfort from morning to evening was important for them. Our new 9 to 9 collection consisting of Bata Comfit, Naturalizer, Hush Puppies and Bata contemporary styles offers non-stop comfort from 9 am to 9 pm. For all those early morning meetings to post-work dinner dates with friends, Bata's new collection makes sure no woman has to compromise on style or comfort now," said Anand Narang, Vice President – Marketing, Bata India, on the launch of the new campaign.
Vineet Mahajan, Head of Art, Contract India, added, "When we started working on Bata, we created the platform of 'Surprisingly Bata'. The idea was to communicate Bata's range of stylish merchandise that people were unaware of. This time, Bata wanted to launch a range of comfortable shoes. Now 'comfort' is a quality that is already associated with Bata. So, the challenge was to communicate comfort as a benefit within the 'Surprisingly Bata' platform. Kriti Sanon, the face of Bata's women range wanted to solve her friend's problem and surprised her with the new 9 to 9 collection.The idea of the film was to let people discover the delight of wearing something that's comfortable and surprisingly stylish too."
The campaign idea was to take the surprise thought further in this year's TVC where Kriti shows that style and comfort can surprisingly co-exist in the new range of Bata 9 to 9 collection. The campaign touchpoints include digital, website, social, influencers, retail, print, outdoor and Bata's CRM channels.
The latest campaigns depicts how Gits Instant Mixes are a saviour in every occasion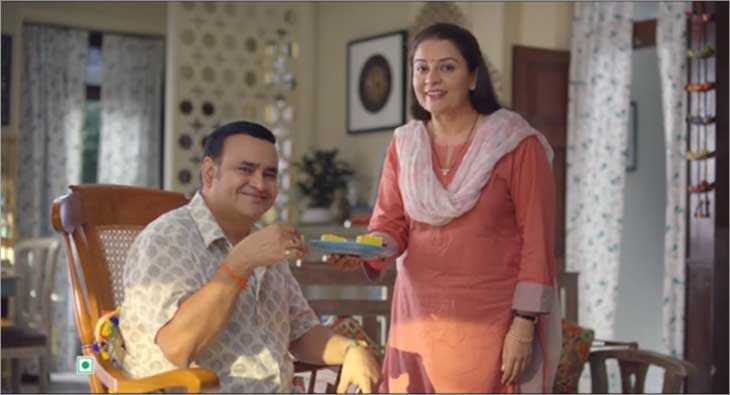 Gits Food Products Pvt. Ltd, founded in 1963 a pioneer of convenience food in India, has unveiled their latest 'Sawal hi nahi banta, yaha banta hai Gits!' campaign. Conceptualised by Lowe Lintas, the new TVCs contain two delectable stories centered on their Breakfast and Snack Mixes.
The TVCs emphasise on the day-to-day problems faced by families and Gits mixes make life stress free. Authentic recipes are one of Gits's strongest pillars, thus the TVC showcases regional ethnicities to establish this.
Commenting on unveiling the new TVCs, Sahil Gilani, Director – Sales and Marketing, Gits Food said, "We launched our new packaging and communication tagline – Sawal hi nahi banta, yaha banta hai Gits, during Diwali 2018 with our Dessert Mix TVC. We are carrying forward this communication and tagline to our other two mixes categories – Breakfast and Snacks. The TVCs are very relatable and highlight the humorous frustrations life throws at us, the films will certainly leave a smile on viewers faces!"
Gits Food mixes are available across India in retail outlets, supermarkets and e-commerce platforms.
Agency credits: Team Lowe Lintas
The campaign starring actor Jacqueline Fernandez has been launched across TV, Print and Digital for 60 days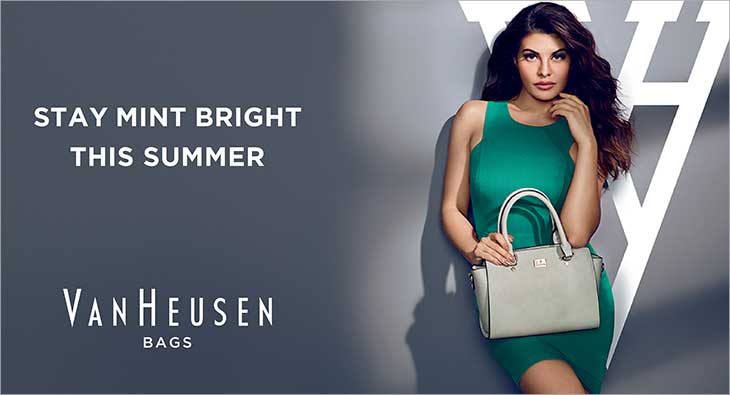 Van Heusen, the power dressing brand from Aditya Birla Fashion and Retail Ltd. has upped its marketing plan with a host of initiatives to build a strong connect with its consumers. The brand has launched a comprehensive `Carry your World' campaign featuring India's leading Bollywood star Jacqueline Fernandez across 60 cities for two months. The campaign will be featured in multiple mediums such as television, print and online as well. A 40-second video will be launched across digital channels and movie screens and will be supported through diverse print and TV promotions in the coming months.
The commercial symbolically puts the spotlight on the Van Heusen Woman who is an independent and a modern woman, willing to define life on her own unique terms and make her mark on the world. Armed with a sprightly attitude and a fresh perspective, she uses fashion as a means to show her passion. Recently, Van Heusen announced actress Jacqueline Fernandez as the Face of Van Heusen's handbag segment.

Speaking on the campaign Abhay Bahugune, COO, Van Heusen said, "The newest 'Carry Your World' campaign celebrates the effortless style that resonates the independent and empowered woman of today. The premise of the campaign seeks to explore the brand's identity through language and emotion, to shine a spotlight on our newest handbag collection where fashion and functionality meet mobility in every piece. We are proud to associate with Jacqueline Fernandez as she personifies with the brand personality."

Conceptualised by Famous Innovations, the TVC showcases the actress, who embodies the easy spirit, charm and elegance of the Van Heusen Woman. The TVC highlights how the Van Heusen bag remains her constant companion at different settings be it the workplace, at social meetings or for a fun night out. The frame opens with a vivacious Jacqueline donning multiple roles as she juggles many worlds and personas during the day. Her Van Heusen bag therefore compliments her different looks in which she literally carries her world. The shot closes with the actress looking gorgeous and vibrant as she straddles her handbag with enthusiasm, passion and liveliness expressing her free-spirited individuality. The stunning visuals in the video are accompanied by a catchy background score.

Commenting on the video launch Raj Kamble, Founder & CCO, Famous Innovations said, "A power figure, a fashion icon and a go-getter, Jacqueline Fernandez perfectly embodies the ethos of Van Heusen Woman. Our brief was to bring alive the functionality of Van Heusen's hero bag, which is designed keeping in mind the modern woman's lifestyle. We started with the insight that the ambitious woman of today is always on the go and the long, dynamic days mean that she needs to be prepared for anything. Therefore, she carries her world with her. We've portrayed the same in the film in a visually interesting manner."
The idea behind the campaign is to build brand awareness around the elements that inspire flawless design signature of the brand that is consistent across Kia's product portfolio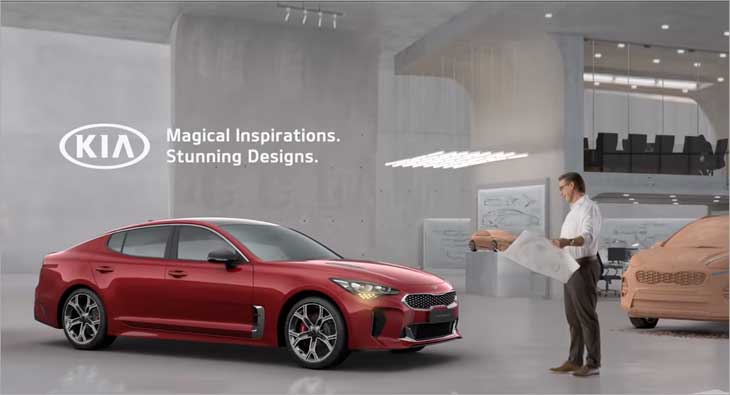 Kia Motors, the world's 8th largest auto manufacturer, launches its first brand campaign for India, to introduce the brand in the country and further strengthen its connect in the market. This high decibel campaign lead by the TVC reiterates Kia's design philosophy and aptly brings out the importance of design in the Kia ecosystem.
The campaign 'Magical Inspirations, Stunning Designs', have been made on the deepest insight that there is an inspiration behind every great design and there are unique inspirations behind the design of every Kia car.
The idea is to build brand awareness around the elements that inspire the flawless design signature of the brand that is consistent across Kia's product portfolio. Kia has always been at the forefront of cutting-edge design, a philosophy that's resulted in some of the most iconic cars of this generation.
The campaign that started by piquing people's curiosity with teasers of an astronaut and a tiger around a Kia car, reaches a big reveal as apart from the astronaut and the tiger, seven other magical inspirations came together to form a Kia car. Be it the enduring astronaut symbolising Man's first step on the moon; the firefly representing the most luminescent form of nature; the slinky spring where science meets playfulness; the swift yet stable Humming bird; the Ballerina with unmatchable precision, poise and grace; the agile skill and control of a footballer; quirk of Felix the cat and finally the Tiger forms the most magical inspiration set leading to an amazing Kia car.
Speaking about the campaign, Manohar Bhat, Head – Sales and Marketing, Kia Motors India said, "This brand campaign establishes Kia's emphasis on design and how it changes the design rule-book with every car it introduces in the market. Right from the world's heart throb Stinger to the latest sensation Telluride all Kia cars have their unique identity with a common design language that stands out. We wanted to take a fresh approach through the campaign that rightly highlights the importance of design at Kia and the inspiration that drives us to make stunning cars that we are globally known for. Staying true to the brand philosophy of 'power to surprise' there's more to come via the TVC so, please stay tuned!"
The campaign aims to create a lasting impression on the discerning new age automobile customer leading up to the launch of the SUV from Kia. This multi-media campaign will be supported by a uniquely designed digital campaign, which will engage with the evolved Indian consumer.
Ahead of the launch of its first car in India in the second half of 2019, Kia is aggressively implementing its marketing plans with an aim to be amongst the top 5 automakers in India within three years. Being ahead of its schedule, the company recently announced the commencement of trial production at its state-of-the-art manufacturing facility in Anantapur, in Andhra Pradesh.

The campaign highlights 9 unique inspirations showcased in the TVC. These inspirations include The Astronaut, The Tiger, The Ballerina, The Humming Bird, The Slinky Spring, Fireflies, Felix the Cat and The Footballer and leaves a surprise element in the end.
The Astronaut: Technology meets Innovation and Endurance
The Tiger: Power meets Presence with the iconic Tiger nose grille
The Ballerina: Precision meets Grace and Elegance
The Humming Bird: Speed meets Stability
The Slinky Spring: Playfulness meets Science
Fireflies: Brilliance meets Luminescence
Felix the Cat: Creativity meets Young at Heart
The Footballer: Control meets Agility and Skill
Showcasing illustrations of the lovable Minion characters, the new Cadbury Dairy Milk in Lickables highlights the Minions range and comes with 55 exciting Minions toys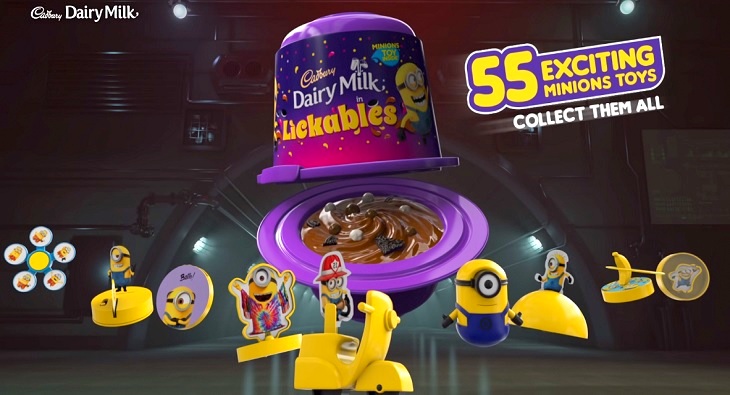 Mondelez India, the market leader in the chocolate category has rolled out Cadbury Dairy Milk in Lickables and Cadbury Gems Surprise in association with the Despicable Me franchise. Showcasing illustrations of the lovable Minion characters, the new Cadbury Dairy Milk in Lickables highlights the Minions range and comes with 55 exciting Minions toys. Cadbury Gems Surprise will also benefit from the Minion makeover.
Commenting on this association, Anil Viswanathan, Director - Marketing (Chocolates), Mondelez India said, "We are witnessing great demand for spoonable chocolates, a trend that is catching up swiftly under this segment wherein the toy is an important category driver. Recognizing this scope and the consumers' affinity towards the Minions characters, the association with the franchise is a fitting one. With this association, we endeavour to transcend the brand love of Cadbury Dairy Milk to our donor segments products like Cadbury Dairy Milk in Lickables and Cadbury Gems."
This is a part of Mondelez India's strategy to recruit the future, with the aim of making Cadbury Dairy Milk the first taste of chocolates for Indians. With a strong innovation pipeline and several global firsts, the company has been introducing newer eat formats, catering to the changing consumer tastes and preferences. Cadbury Dairy Milk in Lickables, the company's made-in-India innovation, which has the delectable Cadbury chocolate in a spoonable format, has been received exceptionally well by all age-segments especially the younger set since its launch in 2017.
This association will be supported with a new TVC along with digital activations, in-store visibility in modern trade and traditional Ttade stores. The Minions range of Cadbury Dairy Milk in Lickables and Cadbury Gems Surprise are priced at INR 40 each and are available in all traditional trade & modern trade retail outlets as well as e-commerce sites.
The collaboration between the two brands has been curated by NBC Universal Brand Development Group's licensing partner, Black White Orange.
Cadbury Dairy Milk Lickables Minions - Hindi:
Conceptualised and executed by the DDB Mudra Group, the ad campaign gives a humorous take on the laws of physics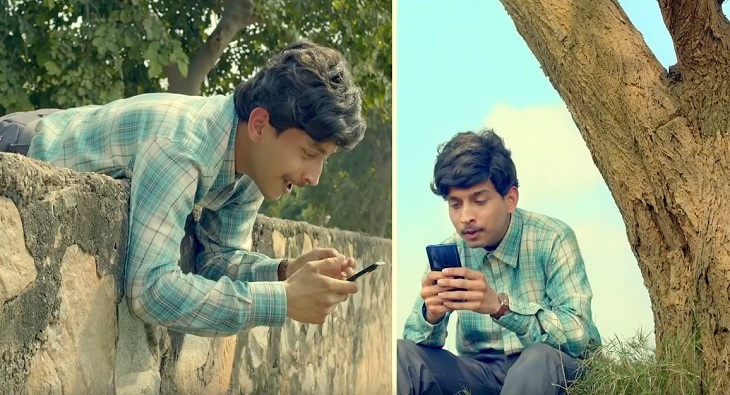 Hotstar, India's largest premium video streaming platform, has released an entertaining new TVC for its VIVO IPL 2019 campaign, '#KoiYaarNahiFar'. Conceptualized and created by the DDB Mudra Group, the film features a stereotypical Indian family whose twins are accidentally jinxed to 'magnetically repulse' each other. The family makes several failed attempts to bring the twins together. The VIVO IPL 2019 season adds to their woes when the twins lament the fact that cricket is more fun when watched together, something they sadly can't. Until Hotstar comes to their rescue with its first-ever social cricket-watching experience, allowing the twins to watch the live matches together on a single platform. The ad film has been rolled out in three languages, Hindi, Tamil and Telegu, and is also available across Hotstar's digital platforms.
Since its release, the film has garnered over 134,276 views on YouTube alone.
This year, with 'Koi Yaar Nahi Far', the streaming giant will bring people together irrespective of their location giving viewers the opportunity to invite their friends and family to Hotstar, watch the matches, and participate in the Watch 'N Play game together. Fans will be able to compete and see where they stand against their friends and family through the new social leaderboard.
They will also be able to make their voices heard by chatting about the match or their Watch 'N Play experience, not only with their friends and family but also with experts and celebrities. In an interesting product integration, winners of the Watch 'N Play games will be able to redeem their points courtesy the exclusive partnership with Amazon Pay. Furthermore, with the intent to take this experience deeper and wider into India, Hotstar will stream the matches across 8 languages, targeting an unprecedented reach of 300 mn viewers.
Commenting on the ad campaign, Hotstar spokesperson said, "The joy of watching cricket is multiplied manifold in the company of friends and family, something that's becoming increasingly difficult to do today. We wanted to introduce something special to protect that ethos and added the interactive, social layer to enhance the cricket watching experience. The TVC showcases this essence beautifully. We hope it will help our viewers connect to the idea and make them explore all the interesting features we've added to Hotstar this year for VIVO IPL 2019."
Talking about the TVC, Shagun Seda, Executive Creative Director, DDB Mudra said, "The general belief is that screens divide and disconnect us from our loved ones. That's not true if you're watching IPL. It is best enjoyed with family and friends. But there are many things that could keep you away from watching the game along with your loved ones – work, responsibilities, travel, and in this film's case, magnetic repulsion. It's always a challenge to create work that stands out in the noise of IPL advertising. True to the brand's tone of voice, this year's Hotstar IPL campaign needed to be quirky, irreverent and entertaining. We wanted to create something that's clutter-breaking. So we decided to start by breaking the laws of physics."
To reinstate the idea of #KoiYaarNahiFar, the Hotstar and the DDB Mudra Group are scheduled to release another film soon.
Koi yaar nahin far | VIVO IPL on Hotstar:
Experts speak about the rise of social media in poll campaigns, the challenges the Election Commission will face in implementing the code of conduct and the sense of distrust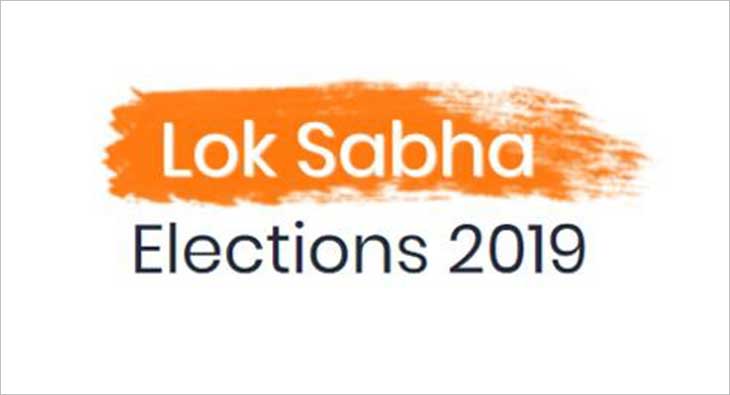 With the Election Commission (EC) announcing the schedule for the upcoming Lok Sabha elections, political parties across the board have got busy strategising poll campaigns and reworking their narratives to appeal voters.

Major political parties like the BJP and Congress have sounded their battle cries. While BJP is going all guns blazing with their latest campaign — 'Main Bhi Chowkidar', the Congress has kick-started the 2019 election campaign from the PM's home turf Gujarat and Rajasthan.
See blow some of the recent tweets on the handles of PM Modi, Amit Shah and Rahul Gandhi:

Your Chowkidar is standing firm & serving the nation.

But, I am not alone.

Everyone who is fighting corruption, dirt, social evils is a Chowkidar.

Everyone working hard for the progress of India is a Chowkidar.

Today, every Indian is saying-#MainBhiChowkidar

— Chowkidar Narendra Modi (@narendramodi) 16 March 2019
जिसने बनाया स्वच्छता को संस्कार...वो है चौकीदार। #MainBhiChowkidar

कहो दिल से #ChowkidarPhirSe pic.twitter.com/jLqn6atvXR

— Chowkidar Amit Shah (@AmitShah) 17 March 2019
You can keep trying Mr Modi, but the truth cannot be extinguished.

Every Indian is saying it. #ChowkidarChorHai

P.S: Do force Sushma ji to add "Chowkidar" to her handle. It's looking very bad.

— Rahul Gandhi (@RahulGandhi) 17 March 2019
A number of regional parties have also begun their poll campaigns and the premise ranges from fighting corruption to job reservations and better governance. While the poll campaign gains steam, we spoke to some experts to understand the trends shaping the ongoing poll campaigns and the political narratives behind them.

According to Jawahar Goel, Editor-in-Chief, Zee Media Network and MD Dish TV DTH, "If we look at how political parties are looking at traditional media platforms, this year too we will see the trend of traditional media spends going down and this is primarily because of the rise of social media platforms. As far as poll campaign trends are concerned, it will depend on the narrative that is being pushed by political parties. Normally, the trend is that people vote to penalise governments and very few vote for the good work that has been done. So we have to wait and watch to see how the trends will shape up eventually as we get into full campaign mode."

Harjot Singh Narang, President Dentsu One, sees this political atmosphere like any other marketing campaign where parties are after their own differentiators. He spoke about the growing distrust in social media and its impact on the upcoming election campaigns.

"The distrust in social media and what it puts out is one thing that will play in this election. At the same time, it will empower because if you spend enough on it, it has the possibility and capability to generate recall value," Narang said.

Priya Sehgal, Senior Executive Editor, News X said while the BJP has got its tag line ready 'Namumkin ab Mumkin Hai', showing Modi as the one man who can do the impossible and solve all of India's problems, the Congress still has to get its act together.

"BJP is continuing its 2014 theme, essentially showing Modi as the man with the magic wand. In 2014, the Congress tried to highlight the megalomania of this campaign by using 'Main Nahin Hum' as their tag line to show a leader who believes in team work. This time round it will have to come up with a line showing stronger and decisive leadership because in this narrative of nationalism that is being played out on poll eve, it's the need of the hour," said Sehgal.

She also spoke about the Election Commission (EC)'s challenges to implement the Model Code of Conduct. "In the age of social media, it is difficult to enforce this rule, though the EC has made it a point to mention social media this time round. But while they may be able to enforce some rules on Twitter and Facebook, how will they handle WhatsApp?

Speaking about the ongoing political narratives, Senior Political Analyst Sameer Kaul said,"The BJP has raised the political stakes in all respects. They will derive an advantage from a splintered opposition and absence of a primary contender for the Prime Minister's chair."

"All said and done, this poll campaign is going to be about accusations and counter-accusations, claims and counter-claims. My personal take being that din and rhetoric leading up to poll dates would surely confuse the voters than clearing the dust. And that's what would make the results most awaited. I do feel the ruling benches may just have that upper hand that is needed to scamper the finishing line," said Dr Sharad Kohli, Founder and Chairman KCC Group, Economist, Business, Finance and Tax Commentator.

According to communications expert Roma Balwani, the coming of 1.5 crore new voters will impact the upcoming poll campaigns to a large extent. "We have a whole new breed of under-20 who will be part of the electorate for the first time. The new breed of voters are looking for more 'call to action' and they have to be convinced," stated Balwani.

For Dr Kirti Sharma, Assistant Professor Marketing, MDI Gurgaon, purely from a political advertising standpoint the 'product' and the 'brief' is the most important component of a successful campaign. BJP has clearly defined the face of the party (product) and they have given a structured brief too.

"With the recent Pulwama attack and the counter attack by India, the wave of patriotism will help to shape the BJP campaign in their favour. Further, the various government-led schemes will definitely be an integral element in the campaign. It seems the BJP will have an upper hand in the upcoming elections in terms of designing and running a successful campaign," she added.
Gopa Kumar, Executive Vice President, Isobar India said, "In this year's election campaign, Digital would be one of the main platforms where all major political parties will be active. Social media will continue to be the main stay. While guidelines have been put in place, it will be interesting to see how many will adhere to the same. Use of video, WhatsApp and messaging platforms will see a rise as 'use of voice' is becoming mainstream and people are getting comfortable with the same. I see many of these parties trying to use voice in different ways to reach out to the voters."