Legrand India celebrates the hard work of electricians this Diwali
The company also wishes to strengthen its connect with its electricians and build greater affinity for the brand by
Published - 05-November-2018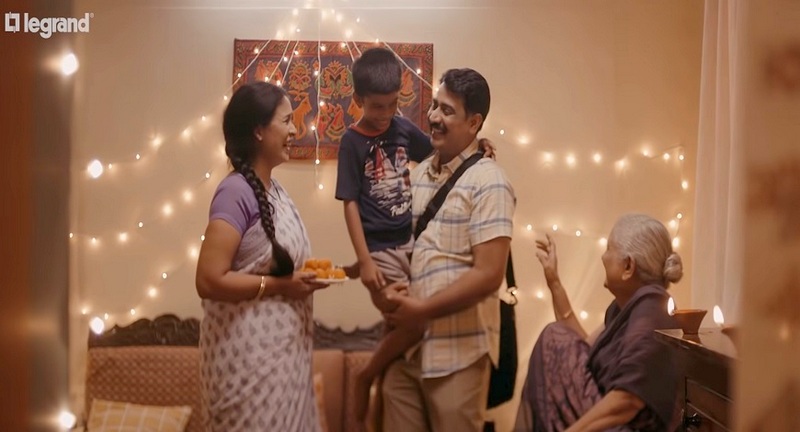 This festive season, Legrand India, the global specialist in electrical and digital building infrastructure honors and celebrates electricians-the unsung heroes of Diwali. The company, as a part of its flagship ComeHomeToCelebrations campaign, announced its newest Diwali campaign where they salute the hard work of the electricians and surprise them and their family members.
As a part of this campaign, the company plans to reach out to electricians from across 15 cities on ground and light up their homes while the electricians themselves are busy lighting up our homes.
Electricians are the busiest lot during festivities, especially Diwali. These unsung heroes don't get time to decorate their homes, celebrate with their families and it is because of them that any festival comes to life.
Legrand captures this beautifully through a short digital film. The company will also associate with popular online influencers to maximize viewership for this film. The festive fervour will be brewing on the company's social media channels on Facebook, Instagram, Twitter and Youtube.
Speaking on this occasion Sameer Saxena, Vice President, Marketing, Legrand India said, "Electricians are the backbone of the trade that Legrand is in and we wanted to do this for a very long time. This campaign captures the importance of electricians in our day to day lives and depicts how we are so busy in our lives that we sometimes don't pay attention to people who help us make our lives simpler. This campaign is our way of paying tribute to all our electrician partners and we are emotionally invested in this campaign."
Commenting on the business objective behind the campaign, Saxena said, "The essence of #ComeHomeToCelebrations is celebrating family bonds, celebrating joy, love and sharing it with people around us. This campaign also derives from the same theme. Legrand India over the past few years has ramped up its digital presence through video-based content and we want to present this film to our consumers so that they recognise and celebrate these heroes with us."
The company also wishes to strengthen its connect with its electricians and build greater affinity for the brand.
Campaign video:
The campaign delivers message of reliability and perks of booking hotels online over all other means of travel booking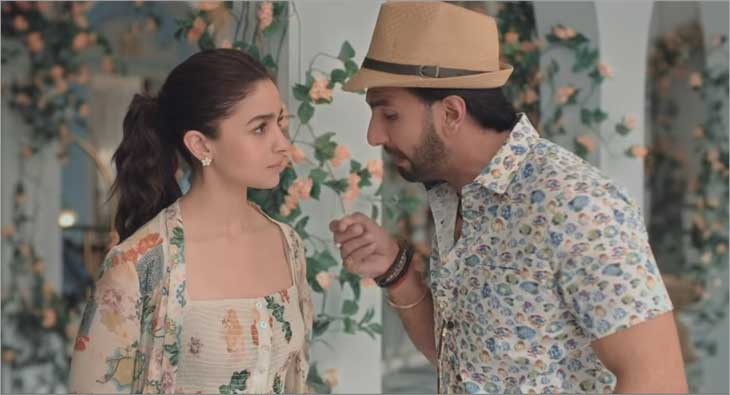 Online travel company MakeMyTrip Limited has launched its new ad campaign with brand ambassadors Ranveer Singh and Alia Bhatt ahead of travel industry's busiest summer travel season.
The campaign aims to reach out to consumers with clearly defined value proposition of online hotel booking on MakeMyTrip - be it for leisure or business travel- to ensure a convenient, hassle-free experience, the company said in a statement. With its popular brand ambassadors, the ad campaign delivers clear message of reliability and perks of booking hotels online over all other means of travel booking.
Travel industry in India remains on a high growth path and with increased internet penetration along with the rise in discretionary income, MakeMyTrip is tapping into the massive opportunity provided by the e-commerce ready users to drive online hotel booking growth.
Commenting on the new TVC and offering, Saujanya Shrivastava, Group Chief Marketing Officer, MakeMyTrip, said, "There is no one-size-fits-all when it comes to hotel choices for Indians - whether you are traveling for business or are holidaying with family – your needs and peeves differ. As India's one-stop-travel-shop we have incredible amount of insights on what elevates the hotel booking and stay experience for travellers. By focussing on consumer-conscious messaging, we are clearly laying out the compelling value proposition in booking hotels online with MakeMyTripwhich will nudge non-users as well as fence-sitters to switch to online booking through our latest campaign."
Talking about the campaign, Hemant Misra, Managing Director, MagicCircle, said "The tonality of the new campaign will be different from what we've been doing so far. The active humour that came as a result of the 'one-upmanship play' and was the hallmark of our campaigns till now will give way to 'relationship enhancers'. The new campaign explores relationships and showcases the enhancement in relationship due to the MMT experience. Softer in approach, the campaign builds on the MMT personality and adds a touch of emotion without losing the fun'"
Once again, MakeMyTrip is leaning in on its influential brand ambassadors - the energetic duo of Ranveer Singh and Alia Bhatt in new avatars that are more relatable for individuals and families alike. This 360-degree marketing campaign includes TVCs that will run for nine-weeks across high-impact genres like General Entertainment Channels, HD channels, Hindi Movies, Hindi and English News, Cricket and Regional channels. The campaign is Live in English, Hindi, Telugu, Tamil languages and is also available on digital platforms like YouTube and Facebook.
The characters in the TVC have been brought to life by MagicCircle.
Kumble, Former Captain of the India cricket team has lent voice to the campaign #sleeptoperform, highlighting the exhaustion children face while writing exams due to lack of sleep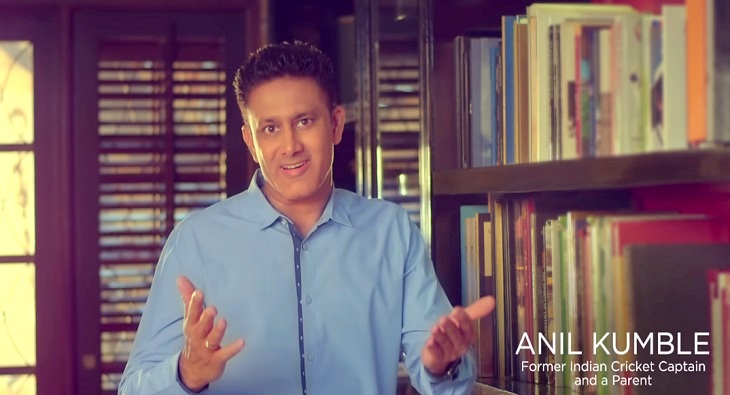 This exam season Duroflex mattresses urges parents to pay more attention to the sleep habits of their children who are preparing for exams. The pressure to perform is extremely high on kids these days and very often sleep becomes the causality. The campaign #sleeptoperform, released on World Sleep Day, shines a light on the exhaustion kids face while writing exams because of lack of sleep. Anil Kumble, Former Captain of the India cricket team has lent voice to the campaign.
"As a parent to two kids who are currently going through exam season, I totally understand how important it is to support our children during this stressful period. As a sportsperson and coach, I truly stand by the power of sleep to energise the mind and help focus. I urge all parents out there to understand the importance of sleep for the better performance and happiness of our children, this exam season. Let them rest before the test", said Anil Kumble, Former Captain, Indian Cricket Team and parent.
Sacrificing sleep to study more and revise before exam day is far too common. While it is extremely important to study and revise, skipping out on vital sleep can be more detrimental than productive. Sleep helps our brains relax, helps with stress and anxiety management, helps us be more alert, recall things with clarity, in other words, perform much better during the exams.
Speaking about the campaign, Mathew Joseph, Director Marketing, Duroflex Mattresses said, "At Duroflex we are constantly researching on the importance of sleep and creating awareness about it. Today sleep is the first we thing we sacrifice to make more time in the day. Our internal research showed that almost 80% of students turn up highly exhausted to write their exam because of not getting adequate sleep in the nights leading up to the exam. Through our Sleep to Perform campaign we want parents to help their kids prioritise sleep as part of exam preparation. Truly is it the easiest revision. We couldn't think of a more credible voice than Anil Kumble to champion our cause."
Naren Kaushik M, Senior Creative Director, Happy Mcgarrybowen said "Parents take every precaution to ensure their kids are well prepared to take their board exams. From their diet, study time table to leisure activities; all daily activities are keenly monitored. But in the anticipation of performance in exams, sometimes they tend to overlook the most important aspect of the lot - complete sleep. We wanted to bring attention to this part of a student's preparation for the exams as Duroflex has always believed in preparing for tomorrow, tonight."
Duroflex is a pioneer in sleep technology solutions for over five decades. With the Sleep to Perform campaign, Duroflex aims to raise awareness about the importance of a good night's sleep amongst adults and children alike, especially during this exam season.
All roads lead to the ITC Maratha, Mumbai this evening as the industry awaits launch event of these coveted lists of young talent and woman achievers

by
Published - 10 hours ago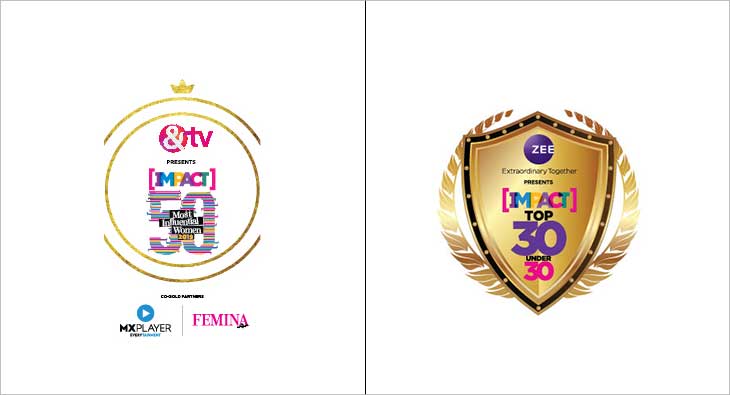 The Top 30 Under 30 list of young talent in the Media, Advertising and Digital agencies as well as a list of the 50 Most Influential Women in the Indian Advertising, Media and Marketing domain for this year – both brought out under the umbrella of IMPACT magazine of the exchange4media Group – will be launched today at a grand confluence of talent at the ITC Maratha, Mumbai.
Release of the Top 30 Under 30 list presented by Zee Entertainment Enterprises Limited around 5 pm will be followed by unveiling of IMPACT's 50 Most Influential Women List – presented by &TV with MX Player and Femina as co-Gold partners - at 7 pm at the same venue.
Now in its sixth year, IMPACT's 'Top 30 Under 30' list is an initiative to pick the 30 most talented individuals under the age of 30 in the Indian Creative, Media and Digital agencies. Through a rigorous jury process, the list recognizes the most deserving young talent, acknowledged by their peers and senior industry leaders for making a difference through their outstanding work over the past year. To arrive at IMPACT's Top 30 Under 30 list for 2019, a high-powered jury chaired by Vikram Sakhuja, Group CEO, Media and OOH, Madison went through the shortlist, and the end result is a list that will be unveiled today, showcasing the best of young talent in the advertising industry. Besides Vikram Sakhuja, the 14-member jury this year consisted of Abe Thomas, CEO, Reliance Broadcast Network Ltd, Ashish Chakravarty, Executive Director and Head of Creative, India Mccann Worldgroup, Bhaskar Das, Group President, Republic Media Network, Govind Pandey, Chief Executive Officer, TBWA, Himanka Das, CEO, Vizeum India, Kranti Gada, COO, Shemaroo Entertainment Ltd, Megha Tata, Ex-COO, BTVI, Meghana Bhatt, Chief Strategy Officer, Scoopwhoop, Neena Dasgupta, CEO & Director, Zirca Digital Solutions, Prathyusha Agarwal, CMO, Zee Entertainment Enterprises Ltd, Rahul Mathew, National Creative Director, DDB Mudra Group, Sandeep Sharma, President, RK Swamy Media Group and Shavon Barua, Chief Client Officer, PHD India.
IMPACT'S 50 Most Influential Women in Indian Media, Marketing and Advertising list - in its eighth year now – recognizes and rewards the powerful work and inspiring leadership of women professionals in the Media, Marketing and Advertising domain. Launched by the exchange4media Group in 2012, the list celebrates women whose passion and excellence has taken them to the top of the game in their respective fields. Extraordinarily brilliant women professionals have been part of the list over the years, with Nadia Chauhan, Joint Managing Director & Chief Marketing Officer, Parle Agro Pvt. Ltd, topping the list in 2018. A top level jury led by Sam Balsara, Chairman, Madison World finalized the list. The other jury members are: Animesh Kumar, Chief People Officer, Zee Entertainment Enterprises Limited, Anuradha Aggarwal, Former CMO, Marico, Avinash Kaul, COO, Network18, Avinash Pandey, CEO, ABP News Network, Delna Avari, Management Consultant, Former Marketing Head, Tata Motors Passenger Vehicles Division, Ferzad Palia, Head, Youth, Music and English Entertainment, Viacom18, Punitha Arumugham, Platform Evangelist, Hotstar, Rajeev Beotra, CEO, Hindustan Media Ventures Ltd, Rekha Koshy, Consultant, Media & Consumer, Spencer Stuart, Shalini Kamath, Founder & CEO, SK & Associates and Suresh Balakrishna, Chief Revenue Officer, The Hindu Group. To catch live webcast of the event, please go to http://www.digital-infomedia.com/IMPACT50WOMAN .
The ad campaign by Mother's Recipe produced two ad films drawing insight from the evolving consumer's tastes and leveraged on their change in behaviour and trends

by
Published - 9 hours ago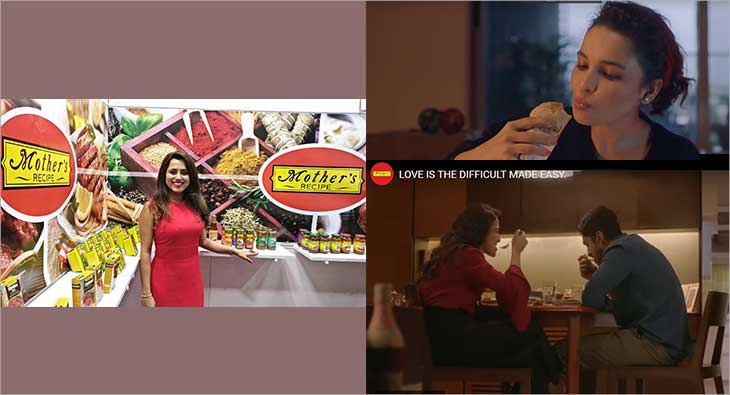 Mother's Recipe, the food and beverage company that produces the best mouth-watering pickles came out with two new ad films that redefine the message of love and imbibes social change in Indian society. The ad campaign titled, 'Taste the Love' by Mother's Recipe has been produced by Off Center Films and directed by Manav Malhotra.
The first ad film of the campaign captures the journey of a young girl moving to a big city. Her first taste of food in the new city is completed with a familiar jar of Mother's Recipe pickle that instantly reminds her of home when she devours it during dinner. The second ad film brings the focus on gender equality and the change of gender roles. It showcases how Mother's Recipe offers convenient, simple food solutions that enable men to take on roles that were just thrown into a woman's list of chores. The video subtly celebrates the new age relationship dynamics which is more open-minded and practical.
The mastermind behind the ad campaign is Sanjana Desai, Chief Strategy Officer, Mother's Recipe and her team. The insight and creative vision for the ad campaign were creatively designed after meticulously researching and understanding the changing consumer's trends and behaviour. Desai, commenting on the insight and creative vision stated, "With the new brand tagline, the idea was to communicate the essence of the brand and at the same time staying relevant for the current environment from the consumer perspective. It is imperative for any brand to keep pace with the evolving consumer taste and preferences in this fast-paced world."
The campaign has struck the right chord with the target audience especially the millennials. "The Campaign video communicates how in today's competitive environment consumers demand instant solutions. Hence, time and convenience along with great taste are essential. The brand intends to address these elements with the video. The consumers today want healthy, authentic and home-cooked food options. The campaign also showcases how the brand is staying relevant to the youth/millennials," remarked Desai.
Advertising industry experts have also given a thumbs up to the ad campaign, 'Taste the Love' by Mother's Recipe. Adrine D'mello, Creative Director at Monk Media Network, remarked, "Mother's Recipe seems to have got the messaging bang on with this ad. The secret ingredient to 'Maa ke haat ka khana' is Love and these films clearly depict the daily challenges in cooking and show you how it's easing the process with a pinch of love".
"Mother's Recipe has always delivered eye-catching campaigns for the brand. In this campaign, the brand has focused to keep the essence of traditionality by showcasing pickle as a permanent sider for any dish you would love to relish. The ad reveals real-time problems of people who are away from their family and quickly gives a solution to it. It has creatively captured both emotions and humour by giving a direct message to the TG. 'Love is the difficult made easy', the perfect tagline for any unperfect couple, the brand has covered all aspects at one go, Be it, love, be it understanding, be it the buzzing life of a metro city etc. It has chosen the new way of messaging the TG by showcasing a bond of two people connecting with each other strongly and where love is the main ingredient used with practicality. Anything made by love is always accepted because food and love are inextricably tied. Again, a 10/10 for this one," remarked Ankit Nalotia, Founder, CEO, Mo Mantra.
But making pickles relevant to a younger audience is the main challenge of the brand. Speaking about this challenge Ragu Bhatt, Founder & Copywriter, Scarecrow M&C Saatchi commented, "Since it is a preserved food, the temptation is to show it as a packaged, portable form of nostalgia. Hence, it's often shown as 'yearning' for home or mother's love. But I'd like to see a pickle brand become part of the daily meal instead of a travel kit. If Mother's Recipe wants to become the 'new-age teekha', it needs to show 'mother's love' in a new avatar. The ad film shows the current habit instead of provoking a behaviour change. The 'ready-to-eat' category has its own challenges. It's not seen as fresh, tasty or sometimes, healthy. Insights based on moments when you make choices based on 'taste rather than health' could be explored."
Overall, did the ad campaign create a powerful impact on the audience or did the brand play it safe? "Both the advertisements of Mother's recipe are in the safe zone, not venturing or experimenting and therefore quite sedate. However, while the ideas are quite old, they have been rendered well and been kept contextually relevant. However, the execution is similar for both ads, though they are totally different categories, and in this, they will not have the impact they should. Knowing the changing consumer mindset and understanding their Buying Propensity, is essential before such ads are created, else they can be a lost opportunity and wasted budgets. Also, the pickles, ready-to-cook categories are not highly penetrated and household penetration would be in the low single-digits. In the ready-to-cook space, taste and authenticity are of prime importance. By showing convenience only, the first advertisement has not touched upon the most important factor that the consumer wants," stated N. Chandramouli, CEO, TRA Research.
The campaign reminds us that this masala is an excellent elixir of traditional spices and will be reminiscent of their mother's special recipe blend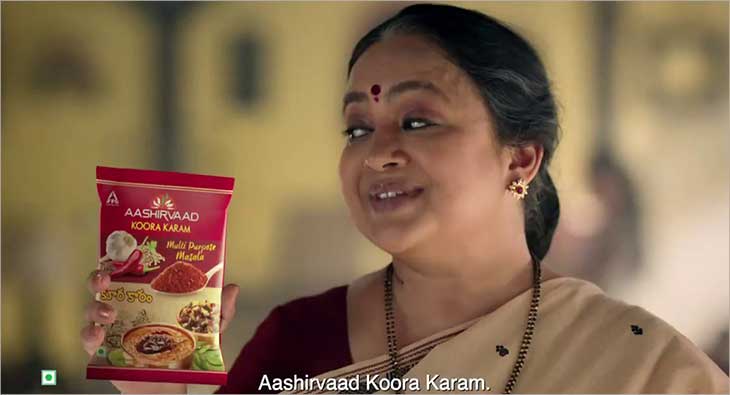 Aashirvaad, the market leader in spices in Andhra Pradesh and Telangana has launched Aashirvaad Koora Karam, the region's best-selling, multi-purpose masala with a new campaign 'Just like homemade, with your mother's touch'. Traditionally made at home by mothers and grandmothers, the younger homemaker who seeks convenience in today's age of paucity of time, depends on her older generations for her regular supply of Koora Karam.
The campaign comprises of a TVC showcasing how in the contemporary world, the time-consuming tradition of preparing Koora Karam can be kept alive without compromising on the taste and quality at the same time giving the home-maker an opportunity to explore her other interests. The viewer is reminded that this masala is an excellent elixir of traditional spices and will be reminiscent of their mother's special recipe blend.
The TVC opens with the mother surprising her married daughter with a thoughtful present. Her daughter anticipates it to be the Koora Karam masala made-at-home but instead the mother gives her a blanket, made from her daughter's childhood clothes. The surprise makes the daughter curious about how her mother managed to make time to make the blanket, considering making of Koora Karam masala is in itself time-consuming. The mother tells her daughter about how she now uses Aashirvaad's Koora Karam masala and uses it for all her dishes. The film ends on the note where the daughter expresses her joy after tasting the preparation made using the product since it tastes just like the way her mother makes it.
According to Meera Jyothis Prem, Creative Lead, McCann World Group Advertising, Bangalore, "Koora Karam podi is what mothers of AP and Telangana hold near and dear to their hearts. Every household has a unique recipe that has been passed down for generations, and is what every mother lovingly makes for her daughter who comes to visit. So introducing Aashirvaad Koora Karam, the first packaged koora karam podi in this market was a significant endeavour, tactically and emotionally. Because while we introduce the product to mothers, we also needed to acknowledge the sentimental significance they hold to giving this podi to their daughters. We wanted to retain the joy every mother delights in while making something special for her children, while also encouraging her to explore the world beyond the accustomed. And that is exact essence the film showcases, where a mother is able to create a treasured surprise for her daughter with the help of Aashirvaad Koora Karam. To portray the acceptance of mothers, we crafted out tagline, 'Just like homemade, with your mother's touch' that assures moms that you will not lose out on that cherished taste, but gain the freedom to pursue other passions and enrich relationships."
The refreshed brand identity features a visual identity and tone of voice that is more optimistic, ambitious, lively and provocative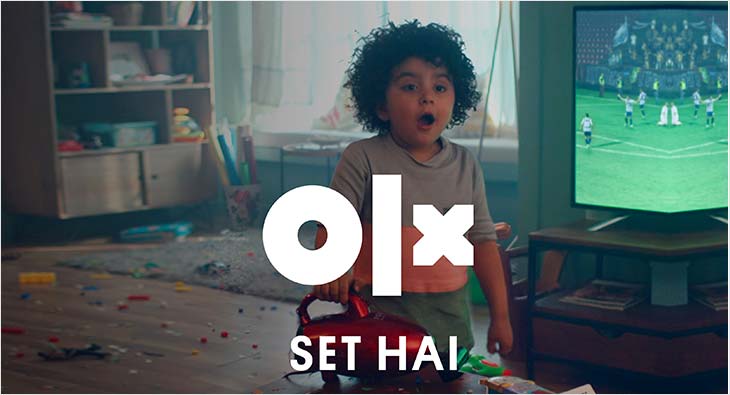 OLX, global product and tech company and classifieds business, unveiled its new brand identity, the first rebranding exercise after the launch in India since 11 years, as part of the global rollout. The rebranding is followed by a new brand tagline - 'Set Hai' in line with its new brand proposition to empower people to make smart choices.
The marketing campaign reinforces the power to upgrade with six ads being released across TV, Digital, Print and Outdoor.
The campaign features OLX's new philosophy: every stage is momentary – just a milestone in the journey called life and at each stage, people need to make choices. The OLX platform helps people make these choices 'smartly'. The high-decibel campaign plays on the words 'Set Hai', denoting the sense of satisfaction and confidence when one makes a smart choice. The theme was zeroed in after extensive consumer workshops and six-month-long brand research conducted across 45 countries in which OLX operates globally. The campaign went live on digital and TV starting March 16 in seven key languages and will go live across print, outdoor in the coming days.
The refreshed brand identity incorporates a new logo to better represent the idea of making smart choices - circling great finds on OLX (the O), and crossing (the x) out the duds elsewhere. It features a visual identity and tone of voice that is more optimistic, ambitious, lively and provocative.
Commenting on this important announcement, Sushil Kumar, General Manager, OLX India said, "We have defined a proposition, a visual language, personality and tone of voice that will appeal to the modern millennials globally. Smart Choice and Set Hai is a proposition that enables users to benefit while also benefiting the community."
He further adds, "'Set Hai' symbolises the feeling we get when we know that we have taken a smart decision in the face of any situation. This expression perfectly signifies OLX's belief that it can, and does, help users face life and the demands it makes of them at different stages, with confidence. Whether you're preparing to welcome a new partner, prepping office as the business expands or rearranging your whole house to welcome a baby – it's all as simple as the tagline itself. We strive to make things easy so that the world can make the smart choice - in terms of time, money and resources."
The 'Set Hai' campaign comprising of six films has young urban individuals as its lead protagonists and highlights the journey of these individuals through different stages in their lives. All the six films will be live on digital platforms and three of the films will go live as TVC's.
The ad shows a dad instantly transforms his child's toy cars into a small vacuum cleaner in order to clean up the mess he has made before his wife comes home. Using the new OLX app, the father took a smart decision by swapping out the toy cars with a compact and easy to use vacuum cleaner for the small child.
The TVC ends with punchline 'Set Hai' as the characters in the ad are gratified and delighted with the smart choices they made on OLX.
Conceptualised by creative agency Enormous Brands, the TVC is sprinkled with pop culture and colloquial references, the reason why the phrase 'Set Hai' comes up repeatedly in the ad. It speaks directly to the young, tech-savvy, dynamic millennials who are always on the lookout for a better deal. The TVC will release in seven languages – Tamil, Telugu, Malayalam, Bengali, Marathi, Kannada and Hinglish.
Said Ashish Khazanchi, Managing Partner, Enormous Brands, "The TVC seeks to reinforce OLX as the ultimate destination for users as they inspire to make smart choices in the fast-paced life. We arrived upon the term 'Set Hai' after establishing how much it resonates with the modern-day consumer that seeks to find real-time solutions that are uncomplicated and trustworthy."
Credits:
Agency Name: Enormous Brands
Creative Team: Ashish Khazanchi, Prateek, Khurram Haque, Shivi Verma
Director: Shurjo Deb
Production House: Ubik Films
OPEN is introduced by Revv, a car subscription provider, with an aim to re-imagine mobility solutions for users' needs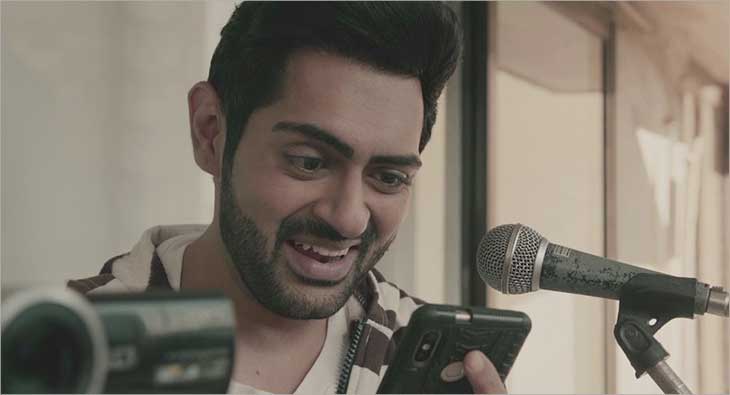 The youth today enjoy the flexibility that comes when they don't commit to one choice and play between multiple options. They like to play the field, and not tie themselves down to choices that have an element of permanence in them. This has led to the growth of the renting and sharing economy, and the launch of services and products across the spectrum and is representative of this emerging narrative. The traditional ownership of a car often comes with a certain degree of permanence, which is inherently at odds with this mind-set that seeks to own a car without actually buying it.

OPEN, a new car subscription service launched by Revv Cars taps into this insight in the latest campaign conceptualised by GREY Group India, which brings to life the campaign thought of 'Keep it OPEN' on the back of a multi-film digital campaign.

"Automobile is one of the most critical lifestyle choice today. Consumers should be able to shift cars as per their dynamically changing life styles and life stages. But the financial burden, buying hassles, demands of maintenance and last but not the least, and geographic uncertainties of professions, can at times hold people back from buying a car. With OPEN, we wanted to introduce the new way of owning a car without the usual hassles associated with traditional way of car ownership. OPEN enables flexibility of ownership with ZERO down payment, ZERO road tax and ZERO Maintenance," said the spokesperson from Revv Cars.

"In today's ever-changing world, consumers are always looking for options that don't tie them down. And, with Revv, the hassles that come with owning a car is not one of them. With Revv they retain their freedom along with the convenience of having their own set of wheels, for as long as they deem comfortable. With the OPEN option they have an added advantage of a brand new car at their disposal every 12 months. And, with the new communications that we have put out on Open, the idea highlights the ease and convenience the consumer gets by choosing our product," added Suvikrant Maira, Sr. Vice President, GREY Group.

"The phrase 'settle down' is unsettling for this generation. They don't want to settle down. Nor do they want to be bound to a place, a city or even a thing. In a world that is constantly conspiring to get them to take the biggest decisions of their lives and 'settle down', REVV allows them to keep one such decision, 'Open'. Purchasing a car is seen as one of the symbols of settling down. And while you can't keep every important decision open, this is one you surely can," averred Varun Goswami, Executive Creative Director, GREY Group.
OPEN is introduced by Revv, a Car Subscription provider with an aim to re-imagine mobility solutions for users' needs. Founded in July 2015 by ex-McKinsey executives, Revv has more than 3,00,000 users so far.
The new TVCs talk about no wallet top-up, UPI and instant bank to bank transfers and safety and security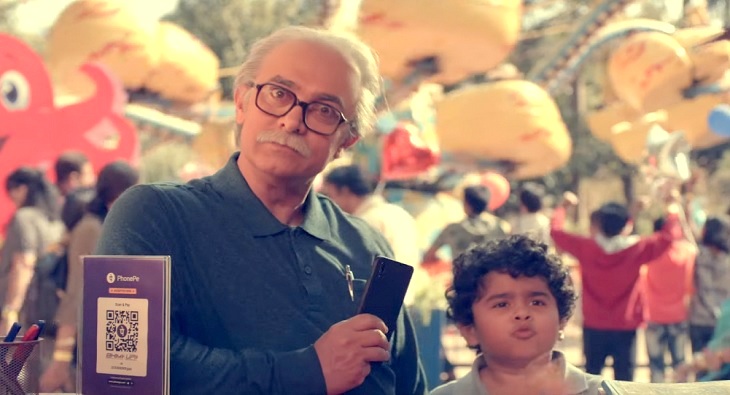 Aamir Khan is the new addition to the PhonePe family. Multiple ads were launched featuring Aamir Khan as Daddu, and Gublu, his adorable grandson. Daddu and Gublu represent the new India that is ready to embrace change. They want convenience coupled with safety and security. The new TVCs talk about, no wallet top-up, UPI and instant bank to bank transfers and safety and security.
Sameer Nigam, CEO & Founder, PhonePe said, "Aamir Khan is among the world's biggest superstars today. He is a highly renowned actor who is known for doing path-breaking work in his industry. In his personal capacity too, Aamir has been instrumental in creating awareness about many important social issues in India. His name is synonymous with sincerity, hard work, and dedication to his craft. These are values that are completely in sync with PhonePe's ethos of trust, security, and reliability, therefore we felt that Aamir is the perfect brand ambassador for our company as we look to introduce Digital Payments to a billion Indians."
The creative agency for the ads is Lowe Lintas Mumbai.
PhonePe No Wallet Top-Up - Hindi
PhonePe | Safe & Secure - Hindi
PhonePe - Instant Bank To Bank Transfer - Hindi
Nalotia, Founder, CEO, Mo Mantra talks about his journey into the ever-evolving ad agency & what it takes to create an effective communicative ad agency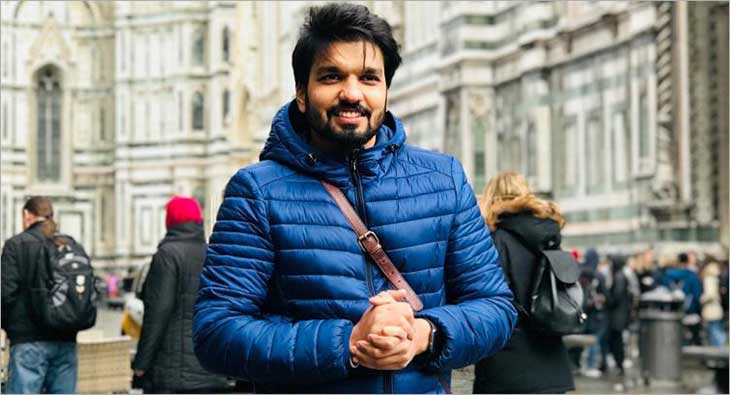 Starting a fully integrated advertising industry from scratch seems daunting but not for Ankit Nalotia, Founder, CEO, Mo Mantra. A young and vibrant entrepreneur, Nalotia is the mastermind behind the fully integrated advertising agency known as Mo Mantra. The advertising agency under the vision of Nalotia has developed marketing strategies and foresight for prominent clients.
Mo Mantra within a short span of time has managed to work with clients from diverse sectors and industries like Kabra Group, Aryan Housing, Dell, Vijay Group, Candour London, Raheja Universal, to name a few. Nalotia is an entrepreneur that feels that by collaborating and combining talents one can accomplish great things. Skilled with the knowledge of both, advertising and marketing field he has worked with industry titans like Raheja Universal (P) Ltd and Indiabulls. exchange4media had a tête-à-tête with Nalotia, the genius behind the advertising agency to understand how he created and developed Mo Mantra from its inception.
Edited excerpts:
How did you break into the advertising industry? What was the first ad you worked on?
I had always been interested in reviewing brands since the early days. From a brand I am using to an ad which is going viral, I would have an opinion on all. Hailing from a small town didn't stop me from practising this. Even though I was into sales, I would give my opinion on Ads, Videos and anything related to marketing. This made me consider moving to the advertising industry. Our first Ad was more like a challenge we got from a Real Estate Developer. They asked us to work on a full-page print ad which was to go to print the same day. With the successful completion of the project, Mo Mantra got its first client.
Have you inculcated some values from your previous organisations into Mo Mantra?
We all have some or other craze within us. Well, I also have one, of adapting and grasping something from everything. Sales gave me confidence, client servicing taught me to balance work and time, handling a team gave me an idea of dealing with people with different mindsets and I have inculcated some of these values into Mo Mantra.
The idea behind launching Mo Mantra
Mo Mantra was born sensing the increasing need for strategic, targeted and effective communication services. We cater to the entire length and breadth of creative and digital media communication services, delivering measurable and actionable results. When a campaign is successful it conveys the desired message throughout the target audience but when it doesn't there is always a loop which is unclosed. During the starting years of my career, I realized that agencies aren't being good listeners and there is a gap that needs to be bridged. Along with the art of 'Moh Maaya', there was a need to become an extending marketing arm for clients. This brought to life, Mo Mantra in 2014.
How does Mo Mantra integrate their ad campaigns?
Understanding your client's requirement, seeing the product from their level of perception and having strong market research is the key attributes for effective planning for ad campaigns at Mo Mantra. Brain-storming sessions with a sip of coffee, music, and jokes make us work more diligently. I always prefer ideas to come out promptly rather than making people sit in a room and ideate.
On content clutter and how an ad agency can stand out
Creative work and good content always find its place in people's mind. We were hardly a couple of months old when one of our social media posts on Teacher's day caught the eye of pages such as 'Logical Indian' and 'Afaqs', which resulted in lots of organic followers on our pages.
Where does Mo Mantra stand digitally?
It's just a year and a half that we started digital as a vertical and have got successful campaigns executed. From the time we started, we have added digital services for 70% of our clients. We are currently doing SMO, SEM, ORM, Review Management etc. for clients across the sector. Paradigm Realty, Raheja Universal, Neem Holidays, HTL Aircon, Candour London, Dare Jeans are the brands to name a few which are serviced digitally.
Plans for Mo Mantra going forward
We have been pitching for many brands across the spectrum. Be it FMCG, Pharma, real estate, automobile, garments etc. Honestly, I feel we would be focusing on digital marketing, programmatic advertising and shall be concentrating on personalizing the content for the clients. The main reason behind this is people nowadays believe in real-time results within stipulated timelines and these are mediums which allow you to experiment, strategise and shows the end results. Content generation is something which has no boundary for improvement as it changes as per the market scenario.
Highlighting the creativity and interconnectivity of the worldwide DDB team, the evolved logo was created internally by the DDB North America design team

by
Published - 3 days ago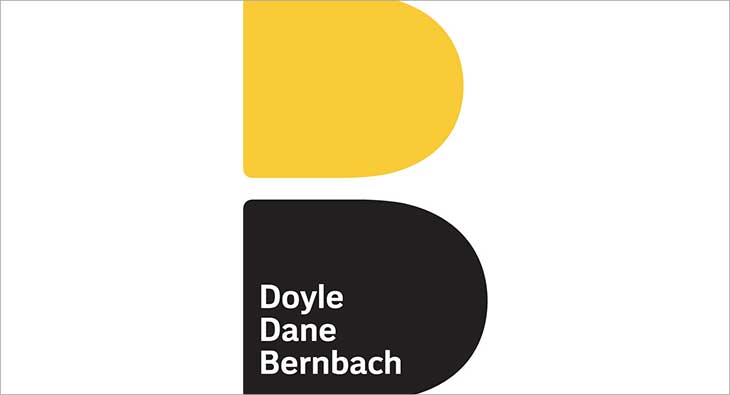 DDB has introduced a new visual identity that captures the essence of the agency and is an outward symbol of their thinking, their work and their people.
The evolution of DDB's visual identity is a timeless and timely update for one of advertising's most enduring and celebrated brands. The new mark celebrates DDB's heritage and legacy, reflects the contemporary thinking and work that they are known for, positioning them for the exciting future they intend to claim.
Using the agency's full name, Doyle Dane Bernbach, within the mark, was a deliberate decision. As other agencies are commoditising their agency names and turning away from their founding principles and visions, DDB is doubling down on the values that Doyle Dane and Bernbach founded the agency on – creativity and humanity. To this day, Bill Bernbach remains one of the most creative and impactful people ever to work in the advertising industry. His thinking, his ideas, and his words colour the agency's presentations, halls and most importantly, the work that DDB produces.
Highlighting the creativity and interconnectivity of the worldwide DDB team, the evolved logo was created internally by the DDB North America design team - serving as a great example of the agency's design capabilities.
Quoting on the new visual identity, Wendy Clark, CEO, DDB Worldwide said, "Great brands have a foot in their past and a foot in the future. This visual identity perfectly captures our heritage and legacy, the contemporary thinking and work we're known for now, and positions us for the future we intend to claim."
Ari Weiss, Chief Creative Officer, DDB North America quoted, "Bernbach was the founder of the creative revolution and this mark puts creativity right back at the center of our organization. As many other global networks are doubling down on technology and efficiency we wanted to double down on humanity and creativity."
Barry Quinn, Chief Design Officer, DDB North America added, "Our new visual identity is contemporary and strategically designed for today's needs. But it purposely retains a strong link to our visual history. It's much more than a symbol, it's a canvas for the creativity of the network. We can't wait to see how that evolves over time."