We will be launching India News Business by next quarter: Kartikeya Sharma
The MD of ITV Network shares that the group will be coming out with four more channels over the next two quarters, however, there are no further plans to enter the print space
The news broadcasting industry has seen a roller-coaster time over the few months due to the 10+2 ad cap issue, the clash between broadcasters and TAM and the process of cable digitisation. Broadcasters are betting big on Broadcast Audience Research Council (BARC) to ensure complete transparency in ratings and improve the quality of data available. The Union Cabinet also approved the proposal of the Ministry of Information and Broadcasting for bringing out a comprehensive regulatory framework in the form of guidelines for television rating agencies in India. The proposal is based on recommendations made by the Telecom Regulatory Authority of India (TRAI). There has been a lot of action in this space, and with the General Elections round the corner, every news channel is geared up to ensure the best coverage with a host of innovative programming formats.
In conversation with exchange4media, Kartikeya Sharma, Managing Director, ITV Network speaks about the key focus areas of the group in 2014, programming strategy for the forthcoming Lok Sabha elections, the expansion plans of ITV Network and much more…
What are the key focus areas of the ITV Network in 2014?
The year 2014 will be very exciting for the news broadcasting industry. It is a great opportunity to showcase the power of content and good reportage. The last one year has taught us that only good content can attract viewership on the channel. Our key focus area is to become the largest and the most profitable news network in the country. We already have seven channels in our bouquet and we will be coming out with four more channels over the next two quarters.
There has always been a notion that news channels are not profitable, but I feel quite contrary to that. I think news channels can be profitable if we get our business models right. Things are changing rapidly and technology has a very important role to play, so if channels adapt and learn technology, then it can be really helpful in their growth.
What is your programming strategy for this year? How is the ITV Network gearing up for elections?
I think our programming mix is working very well for us. The kind of market share that we have acquired in the last 9-10 months has been meteoric. India News has grown its market share to 9.5 per cent in less than a year. Deepak Chaurasia, being one of the most recognised faces of television, has bolstered the image of India News.
We are very big on news and it has worked for us. We have not branched out to other segments in the news space. Hence, I am very happy with the programming of India News. NewsX is also doing very well. The time spent on India News is higher than Aaj Tak, India TV or ABP News consistently for more than 30 weeks. It is a strong sign for us and we are confident of acquiring more market share.
We are also launching big shows on both the channels for the elections and a new line of programming will be seen on NewsX from February onwards.
Is the ITV Network planning to launch some new products in the recent quarter?
We are coming up with India News Business, which will be launched in the next quarter. We will not just be concentrating on the equity market, but on the commodities market too. The commodities segment is growing and there is not a single product that gives enough importance to the commodities market, so we will be targeting that segment. However, we don't have any further plans to enter the print space.
In February 2013, the ITV Network bought majority stake in Cent Percent Media, but later it was learnt that the deal was suspended. What was the reason behind this?
We had an interim arrangement, where Cent Percent Media was going to handle the ad sales for India News. We tried that, but it did not work out and we thought that we have grown too big to outsource our ad sales. Hence, we have decided to set up our own sales team and very shortly we will have a few people joining us.
The MIB has recently approved the new TV ratings guidelines. What will be the implications of the guidelines and how will it impact the broadcasting industry?
I am a little skeptical of such guidelines. I think that in a free market, the market forces should determine how the system should work and not the government. It is important for the market to devise its own mechanism and it will be more prudent if the market sets up the framework.
The cost factor will be a major issue if the sample size increases on regular intervals. So, do you think this increasing cost can be detrimental to the quality of ratings?
Any sort of cost that is used in a scientific manner to improve the quality of information can never be bad. If it makes the process transparent and more robust, then there should not be any problem.
Are you happy with the way TAM is performing? What are your expectations from BARC?
I don't have a problem with TAM in the sense that in the absence of anything else, how can we say that TAM is wrong? It is the only currency that the market accepts, but if there will be any other mechanism then it will be fantastic. A larger sample size will always be welcome and it will be better if they can make it more robust and bring value for the advertisers. From a broadcaster's perspective, it will be great if the rating agency can gauge trends related to the viewership patterns.
Why do you think that 14+2 is the ideal ad cap?
I believe that anything above 10+2 is welcome by the industry. The major source of revenue for us is advertisement and not subscription. We have not reached that milestone yet in India that subscription revenues become a larger source of income. I believe that the consumer should decide because ultimately consumer is the king and interference in a business model is perhaps not prudent for an industry that is not doing very well. It is not good for the industry as a whole, because there are not any tangential sources of alternate revenue that will fulfill the gap that will be created.
Should exit polls be banned?
I think that an exit poll should be as scientific as possible. There is no problem with the exit polls, but there is a problem with the way in which they are done beyond a point. When we start converting the vote share into seats that is where the problem comes in, because there are too many variables and you can go horribly wrong. Hence, it should be more scientific and limited to those aspects that can be quantified.
What are the trends shaping the broadcast industry in 2014?
Content will continue to be supreme and channels should be able to run lots of news. Hence, I believe that people should start spending more money on content rather than distribution and other aspects.
Zee Anmol continued to lead both overall and rural market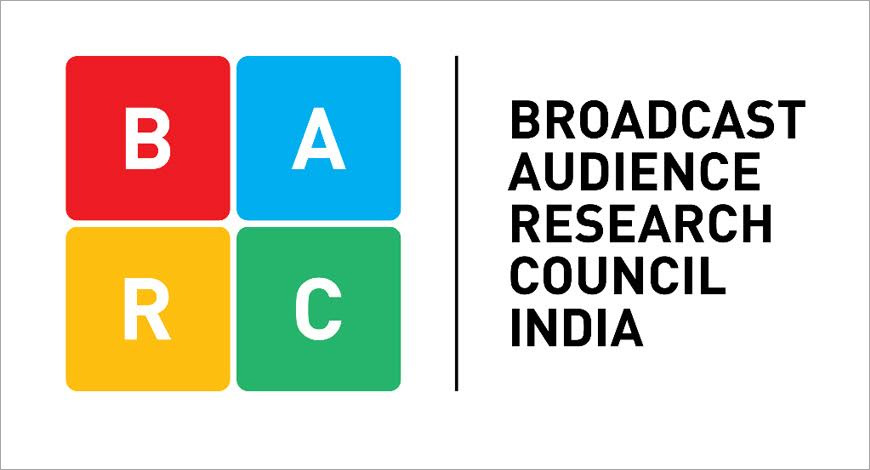 Zee Anmol continued to lead the overall market with 812 million impressions, followed by Star Utsav on the second slot with 666 million impressions and Star Bharat on the third spot with 660 million impressions, according to Broadcast Audience Research Council (BARC) India Week 45 data.
Zee Anmol's Kumkum Bhagya lead the top five programme list in Week 45 with 13.1 million impressions, followed by Colors' Naagin3 on the second slot with 12.7 million impressions. Zee Anmol's Mahek stood on number three with 11.9 million impressions. Zee TV's Kundali Bhagya and Kumkum Bhagya bagged fourth and fifth slots with 11.3 and 9.7 million impressions, respectively.
Hindi GEC Urban
Star Plus regained its leadership position in the urban market. The channel registered 430 million impressions and was followed by Colors on the second slot with 402 million impressions and Sony Entertainment Television on the third slot with 401 million impressions. Zee TV and Star Bharat bagged fourth and fifth spots with 387 and 315 million impressions, respectively.
Colors' Naagin3 continued to dominate the list of top five programmes in the urban market with 8.4 million impressions. Zee TV's Kundali Bhagya bagged the second spot with 6.8 million impressions followed by Kumkum Bhagya on the third spot with 5.6 million impressions. Star Plus' Star Parivaar Awards 2018 and Kulfi Kumar Bajewala stood at number four and five with 5.6 and 5.1 million impressions, respectively.
Hindi GEC Rural
Zee Anmol continued to lead the rural market with 667 million impressions, followed by Star Utsav on the second spot with 467 million impressions and Sony Pal on the third with 426 million impressions. Star Bharat and Dangal TV stood on the fourth and fifth positions with 344 million and 327 million impressions, respectively.
Zee Anmol's Kumkum Bhagya continued to lead the list of top five programmes with 11.0 million impressions followed by Mahek on the same channel at the second slot with 9.8 million impressions. Star Utsav's Rabba Ve stood on the third spot with 5.8 and Sony Pal's Taarak Mehta Ka OOltah Chashma on the fourth spot with 5.7 million impressions and Gutur Goon on the fifth slot with 5.6 million impressions.
exchange4media Group Service
Network 18 Deputy Managing Editor Sumit Awasthi had resigned from his post in September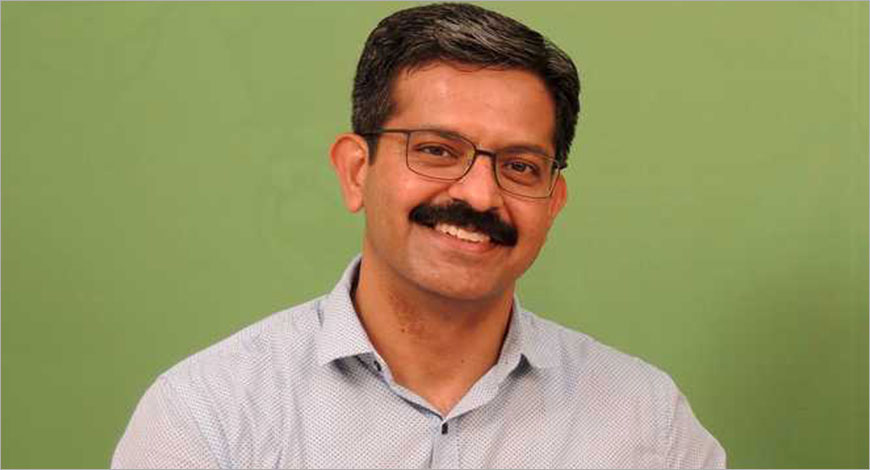 Network 18 Deputy Managing Editor Sumit Awasthi, who had resigned from his post in September this year, has completed his notice period with the channel. According to information available with exchange4media, Awasthi will join ABP News as the Consulting Editor this week itself.
ABP News is expected to soon start airing promos of Awasthi's new show. It is being said that Awasthi will lead the channel's coverage on the days of state election results.
Awasthi, who started his career with Zee News, has close to 22 years of experience in the filed of journalism and has worked with some of the top media houses in the country. He is one of the well-known news anchors today and has helmed several big prime-time shows on Aaj Tak and Zee News.
Prior to joining Network 18, Awasthi was Resident Editor at Zee News, where he served a short stint of 11 months. Awasthi has also been associated with Aaj Tak for almost five years where his last-held designation was Deputy Editor. His major forte has been in the realm of political reportage, but he has also extensively covered cricket and international affairs too.

Essel Group plans to divest up to 50% of its stake in ZEEL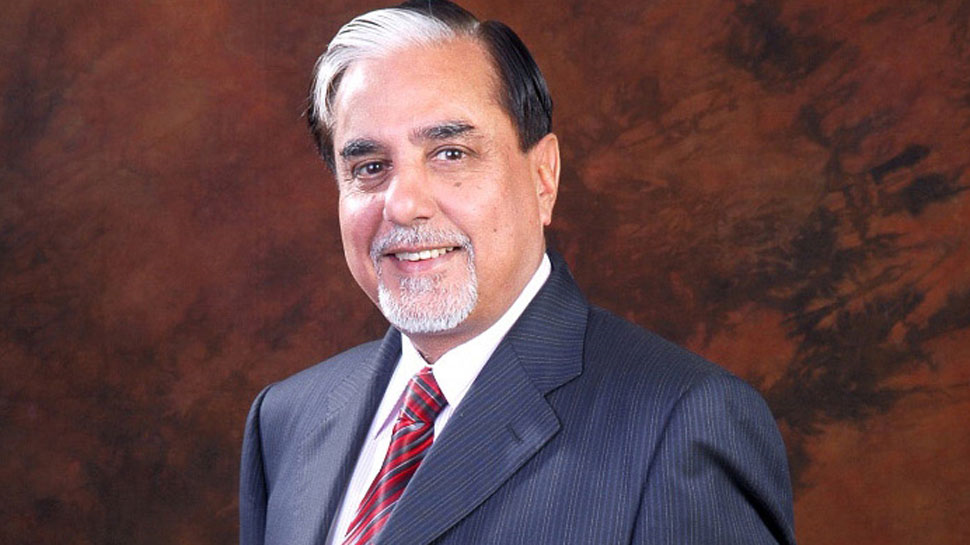 Subhash Chandra-led Essel Group is looking to divest up to 50 per cent stake in the Zee Entertainment Enterprises Ltd (ZEEL).
"It has been decided to undertake a strategic review of Essel's shareholding in ZEEL with a view to maximize value for the business. The proposed transaction to divest up to 50% of Essel's holding to such a partner, is expected to address the Essel Group's capital allocation priorities and will allow ZEEL shareholders to capture the full value of India's largest entertainment broadcaster with an ever strengthening bouquet," the company said in a statement.
"Essel has decided to appoint Goldman Sachs Securities (India) Ltd. as their investment banker and US and European based LionTree as an international strategic advisor for this exercise," it added.
Talking to exchange4media exclusively, Dr Subhash Chandra shared, "This is a stake sale as we are looking to bring technology partners. And as part of that, we may offload a stake. We are the leaders in the South Asia diaspora and audiences and we plan to stay like that. We are making the business even more future ready."
The statement mentioned that Subhash Chandra and family along with its advisors met in Mumbai over the Diwali weekend to undertake a strategic review of its businesses in view of the changing global media landscape.
The strategic review underscored the importance of technological advancements such as AI, lOT, 3D printing AR, VR and more.
"There is informed recognition that the world is convergent today and the lines across media, telecom, manufacturing and technology are thinner than ever. The semi-conductor business also appeared to be a promising opportunity, but due to its large capital requirement it was ruled out. It was observed that these developments will impact virtually all businesses across sectors and business practices will be driven by technological innovation. The review showed that the family needs to accelerate efforts to stay ahead of fast changing trends," the statement said.
The review noted that with the current 1.3 billion viewers and close to 50 million digital viewers growing at a fast pace, ZEEL is well placed to benefit from current market trends due to its strong brand and bouquet of domestic and international channels.
"Adding to that strength, ZEES will further enable the company to leverage the benefits of changing video consumption trends, contributing significantly over the coming years. The management of ZEEL under Punit Goenka and Amit Goenka has been well appreciated by all stakeholders and reflected in the performance of the company," read the statement.
Speaking on where the business stands today, Jawahar Goel said, "Punit and Amit have made the right sustainable investments for the future and the business is growing ahead on all fronts in a focused and disciplined way."
The statement further mentioned, "On its own, ZEEL would remain a leader in both linear and digital distribution. It has the consumer insights and knowhow to produce and deliver content for the South Asian diaspora globally. The management depth the company has built over last two decades distributing content globally in 12 foreign languages puts the company in a unique position. It has strong revenue streams including advertising and subscription - domestic and international. However, there is recognition that a right global strategic partner will help in transforming ZEEL further, and maximise long term value. It will transform it into a global media-tech player with a unique offering of content to the main stream audiences in 170 plus countries putting it into a king position globally."
Essel expects the outcome of the strategic review to be concluded by March/April 2019.
"We hope that this transaction will meet the objectives of the Essel Group as well as the minority shareholders of ZEEL. India remains a priority market for Subhash Chandra and the Essel Group and the family believes that India is at the cusp of significant growth. The family will continue to invest in growth opportunities in India. Regardless of the outcome of this exercise, Essel is committed to create significant long term value in ZEEL and shall keep on contributing in every possible way going forward," the company said.
Zee Anmol continued to lead the overall and rural markets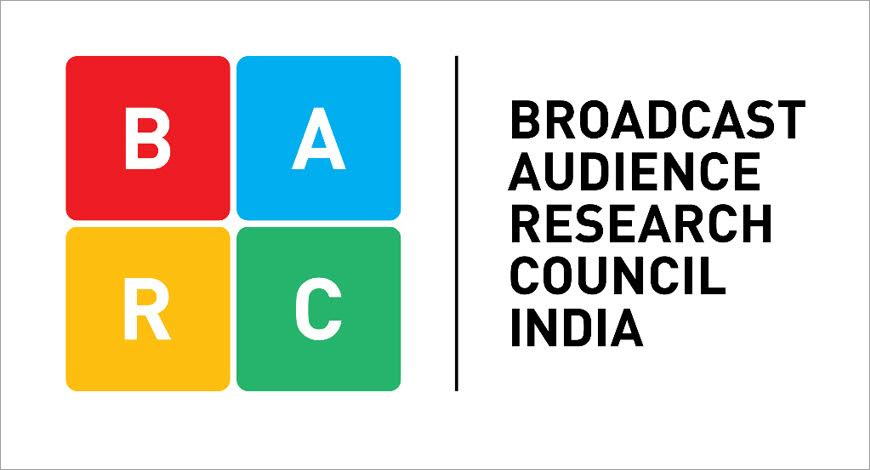 Zee Anmol continued to lead the overall market with 809 million impressions, followed by Zee TV on the second slot with 790 million impressions and Star Bharat on the third spot with 758 million impressions, according to Broadcast Audience Research Council (BARC) India Week 44 data.
Zee Anmol's Kumkum Bhagya lead the top five programme list in Week 44 with 13.0 million impressions, followed by Zee TV's Kundali Bhagya on the second slot with 12.7 million impressions and Colors' Naagin3 on the third slot with 12.3 million impressions. Zee TV's Kumkum Bhagya and Zee Anmol's Mahek stood at the fourth and fifth positions with 10.8 million and 10.5 million impressions, respectively.
Hindi GEC Urban
Zee TV replaced Star Plus at number one position in the urban market with 472 million impressions. Star Plus fell to the second spot with 450 million impressions. Sony Entertainment Television took the third spot with 421 million impressions. Colors and Star Bharat stood at the fourth and fifth spots with 416 and 365 million impressions, respectively.
Colors' Naagin3 continued to dominate the list of top five programmes in the urban market with 8.2 million impressions. Zee TV's Kundali Bhagya bagged the second spot with 7.6 million impressions followed by Kumkum Bhagya on the third spot with 6.3 million impressions. Star Plus' Kulfi Kumar Bajewala and Yeh Rishta Kya Kehlata Hai stood at the fourth and fifth positions with 6.3 million and 6.1 million impressions, respectively.
Hindi GEC Rural
Zee Anmol continued to lead the rural market with 656 million impressions, followed by Star Utsav on the second spot with 473 million impressions and Star Bharat on the third with 393 million impressions. Sony Pal and Dangal TV stood on the fourth and fifth positions with 377 million and 339 million impressions, respectively.
Zee Anmol's Kumkum Bhagya continued to lead the list of top five programmes with 10.8 million impressions followed by Mahek on the same channel at the second slot with 8.6 million impressions. Star Utsav's Rabba Ve stood at the third spot with 6.3 and Dangal TV's Ramayan on the fourth spot with 6.1 million impressions. Zee Anmol's Ek Main Aur EK Tu bagged the fifth spot with 5.8 million impressions.
The new brand image was revealed by Rocking Star Yash at the Zee Kutumba Awards 2018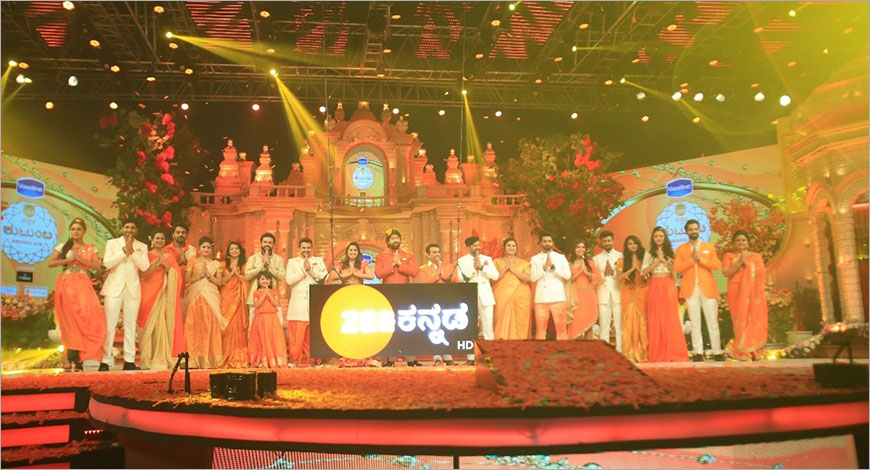 Zee Kannada has unveiled a new brand identity and launched its HD channel. The unveil and launch took place at a grand ceremony at the Zee Kutumba Awards 2018, where Rocking Star Yash did the honours of launching the refreshed brand image with the entire Zee Kannada family.
Based on insights from extensive consumer research, Zee Kannada understood that the Kannadiga woman has always been nurturing and caring, but her canvas of expression for ages was limited to a homemaker, the channel said in a statement. However, now she is partnering, mentoring and leading the transformation in her home and in the society. The evolution in society has stretched this canvas of possibilities for her. She sees more & more women exploring and experiencing the new. Her only challenge being the pressures of conditioning, people's opinions and self-doubt that maybe pulls her back from exploring these possibilities to the fullest of her potential.
Building on this consumer sentiment and with the objective of giving the channel's viewers that innate spark to break their limits in their mind and open doors to possibilities, Zee Kannada has revealed its new brand proposition, 'Bayasid'dha Bāgilu Tegiyōṇa', which translates to 'Open Doors to Possibilities', to inspire viewers, especially women, to take initiatives and rise above circumstances to craft their own destiny.
Zee Kannada's shows have always been about characters who break the limits of their mind. Be it fiction or non-fiction, each and every creation by the channel inspires millions to break their own limits and stands as a platform that open doors to extraordinary possibilities; be it the story of Kamali who didn't let her origins limit her ambitions, or Geetha not letting her obesity be a limitation when it comes to winning the love of her husband. Each of Zee Kannada's content, characters & creations unite to inspire women every day, with the energy to un-limit the limits set by conditioning, open the doors of their mind and achieve the extraordinary.
Commenting on the new brand identity, Raghavendra Hunsur, Business Head of Zee Kannada said, "Over the last 12 years, Zee Kannada has earned the dominance of being the entertainment hub in the Kannada television market. With a refreshed brand purpose, we strive to inspire our viewers to break their barriers and look beyond their limits to achieve the unachievable. Synonymous with the Kannadiga pride, Zee Kannada will stimulate women with progressive and onward-looking entertaining content, featuring bold and determined characters that echo the channel's new brand image. We are bringing new shows and extending our prime time shows on weekends to amplify the viewing experience. Our fiction shows will be taking dramatic turns to bring alive the brand proposition and the journey going forward is going to be very exciting and inspiring."
He added, "We are also glad to announce on this occasion the launch of Zee Kannada HD, which was much desired by our viewers and we are hoping to enhance their content viewing experience further with the HD Channel."
Echoing the new brand positioning of Zee Kannada, the channel will undergo a transformation with the key existing fiction and non-fiction shows. Kamali, Brahmagantu, Jodi Hakki, Subbalakshmi Samsara, Sa Re Ga Ma Pa Season 15, and Shree Vishnu Dashavatara will witness significant plots that would bring alive the brand promise. A new fiction show launch is scheduled for later this year – Paru, the story of a poor girl falling in love with a rich boy and having to overcome limitations in a home that thrives in a strong class conflict scenario.
As part of this campaign, Zee Kannada will bring to life its refreshed brand promise with a brand film that showcases a housewife who breaks the limits in her mind and learns how to ride a two-wheeler, to get her daughter to her tuition classes on time; how her husband is supportive of this decision of hers and how this new opportunity contributes to the betterment of the family, forms the crux of the film. The lilting background score to the film has been sung by Bombay Jayshree.
Zee Kannada is accompanied by a brand-new logo, and a refreshed look for the channel on-air, as well as off-air. Zee Kannada's new logo and packaging is based on the theme of radiance that transforms, bursting with inspiring energy, enthusiasm and warmth.
The campaign breaks with an extensive multimedia plan, unfolding across television, trade, print, radio, outdoor, mobile, cable, digital and on-ground events, for over 8 weeks, covering the length and breadth of Karnataka – all 30 districts, including 8 major towns, ensuring a top-of-mind recall in the minds of the audience.
The network is also planning to launch four channels by December 31, 2018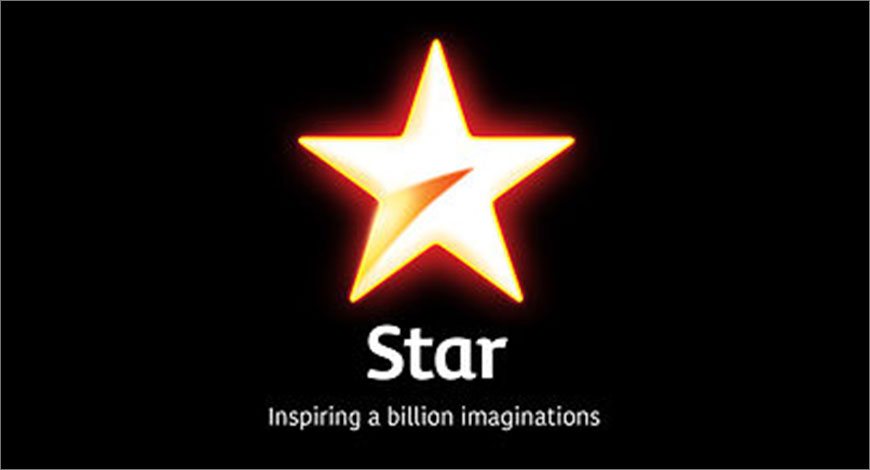 After the Supreme Court dismissed Star India's appeal challenging the tariff order of the Telecom Regulatory Authority of India (TRAI) paving way for implementation of the tariff order passed in 2017, the network has published its Rate Card as per Tariff Order and Interconnect Regulations 2017.
The network has also announced the MRP of soon to be launched channels by December 31, 2018 which includes two sports regional channel Star Sports 1 Telugu and Star Sports 1 Kannada along with two Hindi movie channels Star Gold Thrills and Star Gold Thrills HD.
Star is offering 28 bouquets with four different variations to cater to the diverse consumer segments based on their consumption:
- i) Base- A Bouquet that brings to you the best of entertainment, sports and movies channels in your language of choice ("Base Offering").
ii) Premium- On top of Base Offering, Premium Bouquet includes English language offerings and Channels with a differentiated content proposition that some of our consumers would love to opt for ("Premium Offering").
iii) HD-Base- Base Offering with superior viewing experience (includes HD channels for the corresponding Base offering wherever available) catering to viewers of High Definition channels.
iv) HD Premium- Premium Offering with superior viewing experience (includes HD channels for the corresponding Premium offering wherever available) catering to viewers of High Definition channels.
Click link to see full list:
https://www.startv.com/media/2797/rate_card_rio_filing_dt05112018.pdf
Early this year, Star had approached the Apex court questioning TRAI's jurisdiction to frame tariff order on the grounds that the authority has no jurisdiction on content as that actually comes under Copyright Act and not TRAI Act.
The appeal was filed against the fractured judgement passed by a two-judge Bench of Madras High Court comprising Chief Justice Indira Banerjee and Justice M Sundar. The bench had given a split verdict. Justice M Sundar had ruled in favour of Star. Commenting on the judgement delivered by Justice M Sundar, the Supreme Court order stated, "I am unable to agree with the conclusion of M. Sundar, J. that the provisions of the impugned Regulation and the impugned Tariff Order are not in conformity with the TRAI Act. In my view the impugned provisions neither touch upon the content of programmes of broadcasters, nor liable to be struck down."
"However, the clause putting cap of 15% to the discount on the MRP of a bouquet is arbitrary. The said provision is, in my view, not enforceable. In my considered view, the challenge to the impugned Regulation and the impugned Tariff Order fail," the order read further.
The 2017 Regulations prevented the mixing of pay channels and free to air channels in a single bouquet. The Regulations restricted placing high definition format and ordinary format of the same channel in the same bouquet. Another restriction was that a bouquet of pay channels should not contain any pay channel where the Maximum Retail Price is more than Rs.19/.

exchange4media Group Service
The change of designation comes as a result of dissolution of Zee Unimedia, a vertical that was set up to boost ad sales monetisation by the broadcast network in 2016.
Zee Entertainment Enterprises Ltd (ZEEL) has promoted Ashish Sehgal, the former Chief Operating Officer, ZEE Unimedia, to the position of Chief Growth Officer. The change of designation comes as a result of dissolution of Zee Unimedia, a vertical that was set up to boost ad sales monetisation by the broadcast network in 2016.

Having served a stint of over a decade at ZEEL, Sehgal was earlier handling the sales function of the network in the capacity of Chief Sales Officer, till 2016, when he was shifted to Zee Unimedia. Prior to that, Sehgal had spent close to six years with Star India as Vice President. He was last heading all India sales for Star Gold in 2006, when he moved to Zee as Branch Head (North).
exchange4media Group Service
Retd. Colonel Manoranjan Goswami breathed his last at a hospital in Mumbai around 12.45 am on Friday.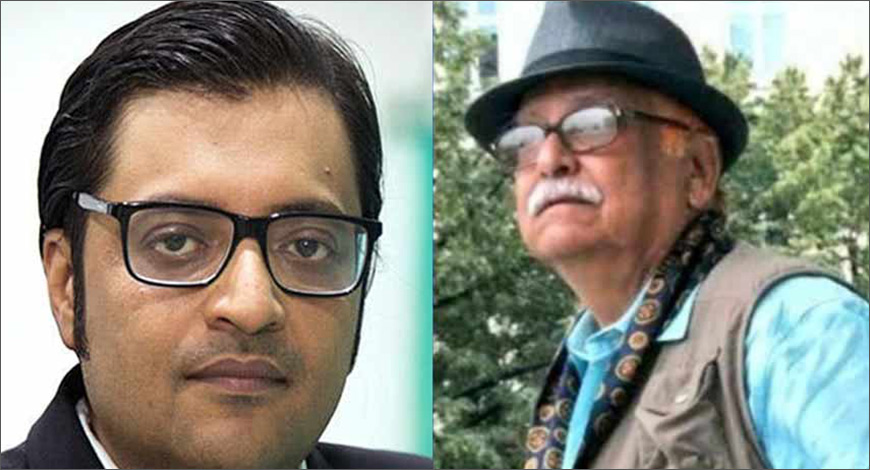 Arnab Goswami, Editor-in-Chief of Republic TV, has lost his father. Retd. Colonel Manoranjan Goswami breathed his last at a hospital in Mumbai around 12.45 am on Friday.
In a brief message to media, Arnab Goswami said his father had been battling illness for a long time. The mortal remains will be taken to Guwahati, where the last rites will be performed on Saturday.
Retd. Colonel Manoranjan Goswami had been a member of the BJP. He was the party's Guwahati candidate in the 1998 Lok Sabha elections. He is also well known as a journalist, writer and a nationalist thinker.
Vice President M Venkaiah Naidu has expressed condolences on the demise. In his message, Naidu said Retd. Colonel Manoranjan Goswami's demise is an irreparable damage to the literature world of Assam.
The Beyond Fake News project will be launched on November 12.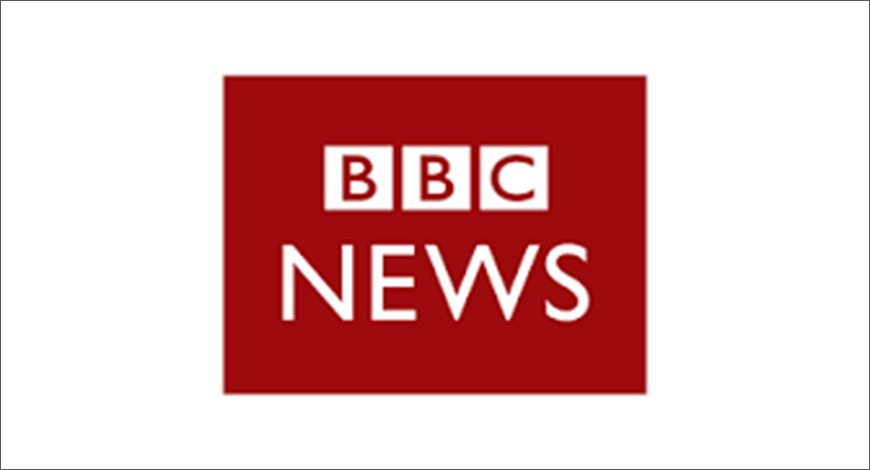 The BBC will be launching Beyond Fake News project on November 12 with the release of findings from original BBC research into how and why disinformation is shared. Around the globe, disinformation has been seen to cause social and political harm, with people having less trust in the news, or in some cases being subjected to violence or death as a result. The BBC's Beyond Fake News project aims to fight back with a major focus on global media literacy, panel debates in India and Kenya, hackathons exploring tech solutions and a special season of programming across the BBC's networks in Africa, India, Asia Pacific, Europe, the USA and Central America.
The research comes after users gave the BBC unprecedented access to their encrypted messaging apps in India, Kenya, and Nigeria.
The Beyond Fake News media literacy programme has already begun delivering workshops in India and Kenya. It draws on the BBC's pioneering work to tackle disinformation in the UK, where digital literacy workshops have also been delivered to schools across the country.
Talking about the project, Jamie Angus, Director of the BBC World Service Group, says, "In 2018, I pledged that the BBC World Service Group would move beyond just talking about the global fake news threat, and take concrete steps to address it. Poor standards of global media literacy, and the ease with which malicious content can spread unchecked on digital platforms mean there's never been a greater need for trustworthy news providers to take proactive steps. We have put our money where our mouth is and invested in real action on the ground in India and in Africa."
"From funding in-depth research into sharing behaviours online, to rolling out media literacy workshops globally, and by pledging to bring BBC Reality Check to some of the world's most important upcoming elections, this year we're carving our path as a leading global voice for spotting the problems, and setting out ambitious solutions," Angus said.

The Beyond Fake News Season

Fake or real, truth or lie, transparent or deliberately misleading - how can you tell the difference? And what can you do about it to help build trust? These are the problems the BBC explores in the Beyond Fake News season. This season will include Fake Me, a documentary revealing how far young people will go in pursuit of social media perfection, as well as the in-depth story of what happened when WhatsApp turned one Indian village into a lynch mob. There will also be reports on Russia's disinformation campaign, how Facebook is being exploited in the Philippines to spread false information, and a debate with the world's big four tech firms on what role they play in stemming the spread of fake news. The season brings stories from across the world on TV, radio and online drawing on the expertise of the BBC's international network of journalists.

Programmes & Documentaries
• Global: From Delhi, 12th – 15th November
Matthew Amroliwala takes BBC World News' Global on the road through India, exploring what happens in a world where fake news goes viral, and trust is the victim. He'll be talking to tech giants, politicians, school children and Bollywood actors.

• Beyond Fake News – Tech Giants, 12th & 17th, 18th November
The tech giants Facebook, WhatsApp, Twitter, and Google are brought together to discuss the fake news crisis and the roles their platforms play in the problem, and the solution. Matthew Amroliwala hosts.
• The She Word: Fake Me, 10th November
From Insta-face to jeeps and bling to full-on faking it, millennials in Africa are living on 'likes' as the social media world expands, sometimes going to extreme lengths to clock up the clicks. Using the Instagram look, the content, the followers and the tech to transform her online profile, BBC challenges one Kenyan student, a 21-year-old social media 'virgin', to go from private to public, and see if she can fake it - in just five days.
• BBC Click: Kosovo's Fake News Factories, 10th November
Eighteen months ago Kosovo's fake news factories were running at full steam - fuelled by the country's excellent connectivity and its young tech-savvy population with few other job opportunities. Since then, Facebook has been aggressively targeting such operations. We go back to see how successful this crackdown has been and how the fake news game has changed.
Features
• "Deepfake" video manipulation, 14th November
When you're not always seeing what you think you are - Matthew Amroliwala picks up new languages the easy way, but not without a little help from "Deepfake" software programmes that turn fiction into reality, making 'fake video'. This technology could present opportunity for but also dangers.

• Explainer: Why a Fake News story spreads, 12th November
How does fake news get onto your feed? Zoe Kleinman explores how fake news goes viral, the role of social network algorithms in its spread and how automated bots push false stories to millions. How easily are legitimate publishers tricked into repeating false news, and why are we the public so willing to share stories we see on social media?
Special Reports
India/Asia Pacific
• An interactive data project mapping the violence fuelled by false rumours in India
From the BBC India team in Delhi, they have scraped hundreds of newspapers to compile data on violence and lynchings driven by social media and messaging apps in India.
• What happened when WhatsApp turned one Indian village into a lynch mob, 12th November
The story of Nilotpal and Abhishek. Mini-documentary on two men lynched after rumours on WhatsApp suggested they were child abductors.
• The people behind the spread of fake news in India, 12th November
The BBC's Vineet Khare meets some of the people behind the Facebook pages and websites accused of spreading fake news across India.

• Thailand's victims of fake news "law", 13th November
Four years after the military coup, Thailand may return to democracy with an election next year. But political activity is still limited and critics are being increasingly threatened with cyber security laws that often use the "fake news" crutch and carry prison sentences. For the BBC's Beyond Fake News season, the South Asia correspondent Jonathan Head meets people who are facing legal threats for speaking out against the military government.
• Fake news and the Philippines, 12th November
Howard Johnson travels to the remote archipelago of Batanes to understand how supporters of the late Philippine dictator Ferdinand Marcos have been exploiting Facebook to spread fake news and help his family stage a political comeback.
Africa
• Somalia: Media freedom under attack, 12th November
Somalia is one of the most dangerous places in the world to be a journalist and media outlets are being closed down for publishing information, or what their critics call 'fake news.' As part of the Beyond Fake News season, Fergal Keane reports on the fallout.
• BBC Africa Eye – new investigation, 13th November
BBC Africa Eye will broadcast its latest investigation.
Russia/Europe
• Debunking Russia's 'information noise' operations, 12th November
A lab in Tbilisi has been using untested lethal drugs to experiment on Georgian citizens, the Russian Defence Ministry announced last month. But the claims were false - aimed at distracting attention away from Moscow's involvement in the Skripal poisoning and embarrassing revelations about a failed Russian cyber-attack on the global chemical weapons watchdog (OPCW) in the Hague. Steve Rosenberg visits the lab for our Beyond Fake News season, and looks at how Russia uses fake news to spread disinformation.
Middle East
• How a fake news law is being used to crack down on dissent in Egypt, 14th November
Five months ago, Egyptian actress Amal Fathy logged on to Facebook and posted a video alleging that she had been assaulted by Cairo police officers. Two days later she was in jail, accused of "spreading false news". Fathy, who was later sentenced to two years in prison, is the latest in a growing list of Egyptian dissidents prosecuted under the government's new fake news laws. Sally Nabil looks at the effect of the crackdown and how US rhetoric around fake news is being abused as a powerful tool of repression abroad.
USA/Americas
• Mexico lynching report, 12th November
Two innocent men are pulled from a jail house by a mob and burned in the street after WhatsApp rumours warning of child abductors - a report on how fake news can grip a small town where violent crime goes unpunished.
Also showing as part of the season:
• "Operation Infektion", 11th November
Operation Infektion, by the New York Times, is an enthralling history of fake news, or what the KGB used to call, "active measures." With testimony from former Russian spies and US officials, the film deconstructs some of the most successful "fake news" operations of recent times, from the 1980s lie that Aids was created by the CIA, to the so called pizzagate conspiracy during the last Presidential election. This is disinformation warfare laid bare.
• From Our Own Correspondent, 12th November
From Our Own Correspondent will be bringing its mix of stories, insight and analysis to Delhi for a special edition of the programme presented by Anu Anand. Reporters in the region will reflect on what's real and what's not.
• BBC World Questions: Delhi, 14th November
BBC World Questions will host a debate in Delhi allowing the public audience the chance to put their questions directly to a panel of politicians and opinion formers. With support from the British Council, the programme visits a different city around the world each month, and provides a public forum for open debate and an opportunity to explore claim and counter claim in front of an audience.
• Why Factor: The Fact Checkers, 12th November
Sandra Kanthal will speak with fact checkers from Turkey, the Philippines and Brazil to find out what motivates them to combat fake news, especially in countries where speaking truth to power comes with considerable risk. How do they do this difficult job, and why are they so determined to improve the skills all of us can use to call out false claims?
There is a fundamental shift in election coverage, which is creating lot of buzz across the country, feels Pandey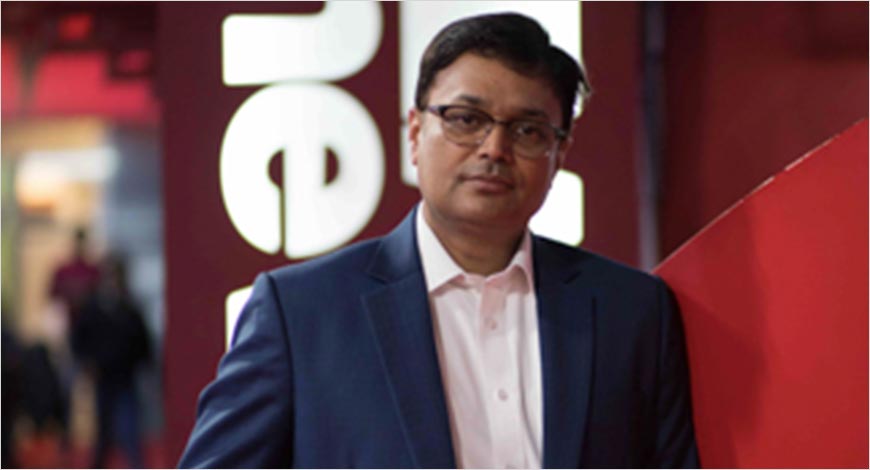 As India is preparing to witness state elections followed by General Elections in 2018-19, news channels too are gearing up for the period by offering innovative election coverage.
Like always, elections set an upward trend in news consumption, which encourages advertisers to spend generously on news channels. In India, TV continues to be a key medium for media advertisers due to its unmatched reach. Television takes the largest share of ad spends at 40 per cent, followed by print at 34 per cent and digital at 15 per cent.
Avinash Pandey, COO, ABP News Network, speaks more about the network's coverage plan and growth in news genre:
Election programming
Desh Ka Mood, the leading election programme of ABP News, released the survey results on November 2, done by CVoter, the timeline of the survey was October 2018 with over 15463 respondents spread Pan India.
"All the channels under the network are doing election coverage, starting from monthly poll on all the news channel of the network. Regional channels broadly do daily election coverage around 5pm and 8pm every day," informed Pandey.
Taking the highest election recall programme of ABP News- 'Kaun Banega Mukhyamantri' forward, the network launched Siyasat Ka Sensex. The one- hour show is hosted by anchor Neha Pant from Monday-Friday between 8pm-9pm. The show will aim at giving viewers opinion poll data of Madhya Pradesh, Chhattisgarh and Rajasthan during the upcoming elections.
"We have also started Siyasat Ka Sensex which is a daily poll on these states and big opinion polls on these four states are coming right after Diwali," said Pandey.
Election Coverage over the years
Pandey explained, "If you look at the elections, the way it was five years ago, it is becoming more interesting with strong viewpoints and change of political dynamics both in the terms of ideology and ground realities. There is a fundamental shift which is creating lot of buzz in the people on the ground and thus all news channels, at least the top four, are doing quite well in terms of election coverage."
Pandey shared that most of the news channels are booked for the entire season till December mid in terms of ad inventory. "As a network, on ABP News, ABP Majha and ABP Asmita, the changing political scenario is creating lot of news. Majha will be dedicated to Maharashtra, our Gujarati news channel, Asmita, is more focused on the Madhya Pradesh and Rajasthan elections. The channels has got good round of election programming which has resulted in a decent rate growth and advertising booking of the inventory lasting until December."
Ad growth during General Election
As the country is moving to the General Elections, Pandey believes that the most of the advertisers today are booking in advance. He said, "The clients want inventory commitment till the end of the General Elections which is around May 15, 2019. Most of the deals are being negotiated."
Pandey believes that most of the news channel will deliver double digit growth during the poll period with the Hindi news genre expected to grow by 15-25 percent.
Speaking about revising the ad rates for the network, he shared, "We have taken a jump of close to 10 per cent this festive season. Further hike would happen during the counting and polling of state elections, which can be close to 15 percent and third round of hike will happen when the General Elections will be announced and the rates can go upto 20 per cent."
On an average for a season the rate varies from Rs 3,400 to Rs 10,000 for 10 seconds depending on the time of purchase and the time band brands are buying, which is the same for the top three channels. He said, "However for the state election counting day, ABP News starting 10 sec slot rate is minimum Rs 20,000, which will only go up every single passing day."
Pandey added, "The regional channels rates will be decided closer to the election day but if somebody wants to take all the three channels of ABP News Network, which include Majha, Asmita and ABP News, they can buy at the rate of Rs 27,000 but if someone wants to buy closer to the counting day the rate will be above Rs 1 lakh for a 10 sec slot."
Categories spending more
"Media advertisers' ever growing interest in spending on television ads has made this medium poised for a substantial growth in revenue generation on the back of sectors such as FMCG, automobile, consumer goods, mobile handset and telecom that are trying to leverage the expected increase in news channel viewership. Apart from FMCG, automobile and mobile handset are spending more compared to previous years," said Pandey.
National vs Regional news
"Regional news channels cover minute details of local tehsils or Zila whereas national channels cover broader topics. The interest of a national viewer is very different from that of a regional viewer. Hence, both are doing very well in election coverage. Like in West Bengal, ABP Ananda's viewer base was double of all the channels put together in terms of overall eyeball."
Plans to launch new channels
Pandey informed, "We have plans to launch new channels but we have to see the market environment in order to go ahead with that. Maybe in the next financial year we will be able to announce it. Currently it's too early to comment on it."
exchange4media Group Service