Channel Trends: Regional vs National: Ssharad Alwe, MD, UPDATE Advertising
Guest Column: Ssharad Alwe, MD of UPDATE Advertising says the era of mass is over, this is the era of many 'mini Indias', each hyperlocal and hyper-targeted
Welcome to TV's Hyperlocal evolution. The era of mass is over, it has been smashed by digitization. People think global, live local, and consume content in their own dialect. This is the era of many 'mini Indias', each hyperlocal and hyper-targeted.
In a country like India having 90% of its people live beyond metros where the regional language reigns supreme, communication, and content in the lingua franca makes a lot of sense. While the metros are saturated markets, the real growth is happening beyond metros across mini metros, cities, districts, towns, and villages of India. It is primarily fueled by a growing middle class, growing urbanization, and the demand for newer products and services.
A National channel has to balance its programming to connect with approx. 18-19cr TV homes whereas a Regional channels draw better affinity from their states. According to a recent BARC report, a growing number of Indians also prefer watching content in their respective vernacular language. For instance, viewership of Bhojpuri channels has gone up by a whopping 134%, while Assamese has increased by 125%. Advertising revenue of Bhojpuri channels has increased by 54%, while Bangla and Tamil channels have shown a rise of 39 % and 22% respectively. In contrast, the ad revenue for Hindi channels went up by just 10%. (Source: BARC).
As a result, we can see most of the leading broadcast networks are beginning to invest a lot more on regional channels. The trend now is to look beyond GECs in vernacular languages. E.g.: - Colors Kannada Cinema, Star India with sports channel in Tamil and another big network already has Malayalam & Assamese channel in the pipeline.
But these regional audiences are vastly heterogeneous – in terms of language, dialects, culture, ethnicity, regional and social affiliations. And, this is the audience, rooted in diversity, that advertisers want to entice, engage, and convert into loyal customers.
Now can you imagine a GEC in Awadhi or a News channel in Konkani or Music channel in Mizo language or GEC in Tullu? Yes, they all exist on Local Broadcasting platform & attract consumer eyeballs for their locally customized content. Because our population at large 'think in their mother-tongue'.
Nowhere is the impact of digitization so pronounced, and so ignored, as in the local broadcasting business. TV digitization, the shift from Analog to Digital Set-top boxes, has disrupted the broadcast market, by allowing the evolution of narrowcasters.
Thus, this local cable network, using digitization, has transformed into the local broadcaster – narrowcasting a bouquet of channels to meet regional, local and localized needs for news, entertainment, movies, devotional, music, and much more.
Movies genre has always been a winner for cable over their satellite counterparts, now with other genres such as News, Music, GEC & Religious added to their kitty with an edge of "locally relevant content", this local broadcasting business is here for a long run.
Local broadcasters compete with national broadcasters at the local level, with localized content that audiences enjoy with the same kind of packaging and quality as the national channels.
For example, there are no national channel & negligible regional channels catering to the North East, but there are over 100 local broadcasting channels who fulfill their content needs. There are over 60 channels that are serving just the eastern part of UP. All these varied genre channels air 'locally relevant, customized content' across PAN India.
The consumer is not part of an undifferentiated mass, but part of this diversity across the nation. Here India and Bharat coexist in the same consumer. It is not only about regular FCT but content-based engagement solutions on Local Broadcasting platform.
With the fragmentation of mainstream media increasing, and as the audience splinters, local broadcasting is waiting to catch these audiences. Local broadcasters deliver to you the hyperlocal audience - A Socio-Cultural Geo-targeted audience that is the ever-growing consumer base!
(The author is the Managing Director of UPDATE Advertising)
Disclaimer: The views expressed here are solely those of the author and do not in any way represent the views of exchange4media.com
Hirani's lawyer terms charges 'false, mischievous, defamatory'
In a fresh #MeToo row rocking the entertainment industry, filmmaker Rajkumar Hirani has been accused of sexually assaulting a woman who had worked with him on his film 'Sanju'. Hirani has denied the allegations though.
His lawyer has termed the charges "false, mischievous, scandalous, motivated and defamatory".
The woman, who referred to herself as "an assistant", has said that Hirani sexually abused her more than once between March and September 2018.
In an email, dated November 3, 2018, sent to Vidhu Vinod Chopra who was co-producer for 'Sanju', the woman has given details of her allegations. She said on April 9, 2018, the director first passed a sexually suggestive remark to her and later even sexually assaulted her at his home office.
"I remember forming these words on my lips: 'Sir, This is wrong. Because of this power structure. You being the absolute power and me being a mere assistant, a nobody - I will never be able to express myself to you'," she wrote in the email. The woman said Hirani was a father figure for her.
The complainant has also accused Hirani of intimidating her. She said she maintained a facade of normalcy as she could not afford to lose her job on account of her father's terminal illness.
"My mind, body and heart were grossly violated that night and for the next 6 months," the email read. Film critic and Chopra's wife Anupama Chopra, 'Sanju' scriptwriter Abhijat Joshi and filmmaker Shelly Chopra, Vidhu Vinod's sister, were also marked on the email.
Anupama Chopra has confirmed that the woman had shared an account with her and that Vinod Chopra Films (VCF) has since set up a committee to address complaints of sexual harassment.
The development comes close to Hirani's name being dropped from the poster and trailer of 'Ek Ladki Ko Dekha Toh Aisa Laga', which has been directed by Shelly Chopra. A still from the film's teaser, which released on 27 June, 2018, had carried Hirani's name as co-producer. Vidhu Vinod Chopra has not commented yet.
exchange4media Group Service
Kerala floods, Kumbh Mela, delay in funding, increased sample size and a more elaborate process believed to be some of the reasons behind the delay
The much awaited Indian Readership Survey 2018, which made it in January last year, has been running behind schedule and is not likely to be out before March 2019.
As per sources, the field work is still on and is not expected to be over before February end. Sources are blaming the Kerala floods for the delay as the process had to be stopped down South for over a month. Also, in the North the process has been put on hold in several parts of Uttar Pradesh due to the Kumbh Mela and the field work there will only resume after its completion.
"Despite all the delays we are only running a little behind schedule and we are hopeful to have it out by end of March," said a senior Media Research Users Council (MRUC) official.
However, when contacted for comments, MRUC Chairman Ashish Bhasin said the survey was on track and they were hoping to deliver it on time. "We will know the exact date once the field work is over," Bhasin told exchange4media.
Speculations around a possible delay in IRS 2018 were on for a long time. In June 2018, there were rumours about the delay due to funding issues, which was because of non-payment by some media houses. It was only around August-September 2018 that the MRUC was able to overcome the cash crunch enabling it to initiate field work.
There were also some minor delays in setting up the technical committee. It was only in August 2018 that the technical committee was selected and Madison's Vikram Sakhuja was appointed its chief. Another reason that could have possibly caused the delay was the council's ambitious plan to increase the sample size from 3,30,000 to 3,60,000.
As new Tech-Com chief, Sakhuja also wanted to focus on ensuring data validity, liability and integrity. "For publications with local or regional presence, we want to enhance their ability to read their publications at smaller geographical aggregates," he had told exchange4media.
It was also believed that MRUC initially struggled with objections from publishers on the questionnaire, which too had delayed the process of the survey.
As the editorial head for the website, Naziya covers media, advertising and marketing domains. Prior to joining the digital domain, she worked for 12 years with leading newspapers covering political, legal and crime beats.
Chief Guest Rajnath Singh speaks of his admiration for Ramnath Goenka at the awards hosted by Indian Express
The 13th edition of the Ramnath Goenka Excellence in Journalism Awards were held in the national capital on January 4th. Union Home Minister Rajnath Singh, who was the chief guest at the function, handed over the awards to 29 winners—in 18 categories, including print and broadcast—for outstanding work done in 2017.
In his key note address Union Home Minister Rajnath Singh spoke of his deep admiration for Ramnath Goenka. "The lamp he lit during the Emergency continues to glow. The Indian democracy is indebted to Ramnath Goenka. The line drawn by The Indian Express cannot be erased," he said. "True journalism strengthens the Indian democracy. There are attempts at times to sensationalise news. I believe if any attempts are made to sensationalise news, then that amounts to insulting news."
"Any journalism that seeks to shield any irregularities or corruption cannot be called journalism at all," Singh said. "Suggestion to media friends: if there is some sort of assault on you, the response should be through your paper. It can be done. Journalism is a barometer of democracy. The more independent journalism is, the healthier democracy will be. The relationship between journalism and people is not ordinary. It is a relationship founded on trust and that is why one should be forever vigilant to ensure that the trust is not broken. If anyone wants to stand with the truth but is fearful, then Ramnath Goenka can be idea inspiration for them."
Indian Express Chairman and Managing Director Viveck Goenka called Singh a "kindred spirit" and said during the Emergency he had "challenged the erosion of fundamental rights and got our democracy back". Referring to Singh's statement made in the aftermath of the attack on Amarnath pilgrims he said: "He has an ability to listen to voices of anger and not be provoked."

In the past, Prime Minister Narendra Modi, Finance Minister Arun Jaitley, former President APJ Abdul Kalam, former Prime Minister Manmohan Singh, Lok Sabha Speaker Sumitra Mahajan, former vice president Hamid Ansari, former president Pratibha Patil and former chief justice of India P Sathasivam have been chief guests at the awards.

The Express Group instituted the Ramnath Goenka Excellence in Journalism Awards in 2006 as part of the centenary year celebrations of its founder, Ramnath Goenka. Over the years, the awards have become the gold standard of journalism honours in India, the ultimate recognition that every outstanding journalist working in the country searches for today. The awards, which come with a trophy and a reward of Rs 1 lakh to each of the winners, aim to celebrate excellence in journalism, recognise courage and commitment and showcase the outstanding contributions of journalists from across the country.

Link to the full list of winners: http://expressindia.indianexpress.com/ramnath-goenka-foundation/winners2017.html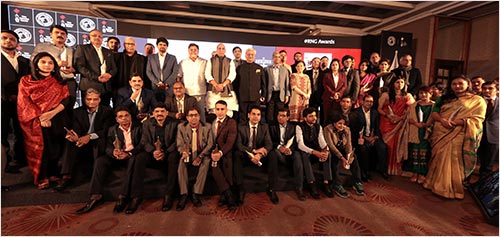 exchange4media Group Service
Campaign designed by J. Walter Thompson; will be promoted via digital, social media and radio platforms
In an endeavour to address the e-waste crisis in the country, International Finance Corporation (a member of the World Bank Group) and Karo Sambhav, a tech-enabled Producer Responsibility Organization (PRO) launched a consumer awareness campaign 'E-waste Hum Le Jayenge'.
The campaign will create awareness about consumers of electronic and electrical devices about the right ways to dispose e-waste. They will also be told about the environmental and health hazards of irresponsible e-waste recycling.
During the build-up to the campaign, it was observed that not only was awareness of e-waste management low but also it was fascinating to discover that people had an unsullied mindset, where they didn't realize they were doing anything wrong by not disposing e-waste responsibly.
The campaign will be promoted through digital, social media and radio platforms to create awareness about responsible and effective e-waste management across the country. The campaign will engage with individual consumers, bulk consumers (universities, corporates, etc.) and policy makers so that all stakeholders in the ecosystem can collectively address the e-waste crisis. The campaign will be initially promoted in Delhi, Chandigarh, Bengaluru and Chennai and will be adapted in four languages (Hindi, English, Kannada and Tamil) during the outreach.
Sharing his views on the need to address India's e-waste crisis, Pranshu Singhal, Founder, Karo Sambhav, said, "Discussions on e-waste management have largely been confined to experts and industry stakeholders and it is yet to become a mainstream topic. We need to engage creatively with people and drive long-term behavioural shifts. This campaign aims to build an e-waste movement in India."
The campaign has been designed by J. Walter Thompson and aims to create top-of-the-mind recall by building relevance for the Indian consumers, while providing a clear call-to-action to dispose e-waste responsibly through e-waste collection channels set up by Karo Sambhav.
Speaking about the campaign, Joy Chauhan, Managing Partner, J. Walter Thompson, Delhi, said, "E-waste management is a complex ecosystem with multiple stakeholders involved in generation of e-waste and its unsafe disposal. Our campaign's objective was to cut through all segments in a way that is simple to understand and easy to follow. To resonate with the different stakeholders and public at large, and to reframe the technology and environment conversation in order to make it more exciting, more relevant and more engaging we took to pervasive cinema culture of India. We believe it would help create a positive dialogue for the programme and bring the issue to the fore."
India at present generates around 1.8 million tonnes of e-waste annually and with a growth rate of 30%, e-waste generation is expected to reach by 5 million tonnes by 2020. Rapidly evolving consumer technology has further paved the way for a significant rise in the number of old and unusable electronic appliances and gadgets, irresponsibly disposed by consumers.
As per a recent ASSOCHAM report, out of the total e-waste generated in the country, only 1.5 per cent gets recycled leading to a waste of natural resources, while the rest finds its way to landfill or are burned and treated in a sub-standard way, thus polluting the land, air and water.
Speaking about the need for collective efforts from all stakeholders in the ecosystem, Sarina Bolla, Programme Manager for IFC's India e-waste Programme, said, "E-waste is the fastest growing waste stream globally; building awareness about proper management of e-waste is essential to meeting our goal of building a sustainable long term solution for India. The campaign will engage with multiple stakeholders to change how we address the current challenges in this sector."
As part of the larger mission to curb e-waste, Karo Sambhav has collaborated with 17 producers, 1,214 schools, 520 bulk consumers, 1,007 repair shops, 1,528 waste aggregators, 2,274 waste pickers and has set up 266 collection points across the country. Through its partnership with IFC, Karo Sambhav is setting up a robust India-wide transformative solution on e-waste management with the aim of making recycling a way of life.
exchange4media Group Service
Key people movements like Piyush Pandey taking charge as Global Chief Creative Officer at Ogilvy too grabbed lot of attention
In a number of ways, 2018 has been a landmark year for the media and the entertainment industry. The Supreme Court ruling in favour of TRAI's tariff order versus Star India stood out even though some confusion continues to linger on. It brought broadcasters and distribution platforms to fall in line by giving the customer absolute power to choose his consumption. The year also saw the rise of the #metoo movement in India that shook the M&E with women calling out abuse by men in positions of power in various sectors. The furore led to investigations and companies taking action against some of the accused.
Certain key people movements also caught this sector by surprise, including Uday Shankar becoming the Chairman, Star and Disney India and President of 21st Century Fox, the promotion of Piyush Pandey as Global Creative Chief and the resignation of Raj Nayak from his position of CEO of Colors after a successful seven-year stint at Viacom18. Reliance Industry Limited bought stocks in Eros International, Hathway Cable and Den Networks. With this, it got access to cable connected homes enabling a quick launch for Jio GigaFiber which will roll out in 2019.
What took the industry by surprise was Dr Subhash Chandra's decision to divest up to 50 per cent of its promoter Essel Group's holding to a global partner to maximise the value for business and help transform ZEE into a 'global media tech player'.
We now take a look at our stories which garnered maximum attention:
People movement

The launch of Jio Giga Fiber

#MeToo

Essel Group's plans to divest 50 per cent promoters' stake in ZEE
Dr Subhash Chandra's interview and reason for this decision
Punit Goenka says he wants to give competition to Netflix
Essel Group plans to divest up to 50 per cent of its stake in ZEEL
TRAI's new Tariff Order
ZEEL's announcing maximum retail price of all its channels under the new regime
Broadcasters informing consumers about tariff policy
Star India publishes rate card as per tariff order
Other reports
exchange4media Group Service
From Dainik Jagran, Amity Global School, Imperial Hotel, Nykaa to Bombay Times, the movie has promoted several brands and they are hard to miss
Whether it's a big budget film or the small budget flicks, brands are increasingly making a mark everywhere. They are riding on Bollywood's popularity to reach out to their target audience.
Anand L Rai's recent directorial venture — 'Zero' starring Shahrukh Khan, Anushka Sharma and Katrina Kaif — couldn't do really well at the Box Office but the one aspect which was hard to miss was the 'in-your-face' brand integration.
The film revolves around the character of Bauua Singh (Shahrukh Khan), a vertically challenged man, who falls in love with two very different women (Anushka Sharma and Katrina Kaif). They broaden his horizon and help him find a purpose in life. From Dainik Jagran to Amity Global School, Imperial Hotel, Nykaa to India TV, 'Zero' is strewn with product placements that are hard to miss.
The first brand placement comes within the first 10 minutes of the film. Dainik Jagran has been placed as the daily that publishes an article about Babita Kumari's (Katrina Kaif) latest movie. That's not it. Another brand integration which also doesn't go unnoticed is for Shaadi.com. Bauua Singh is keen on getting married and Shaadi.com comes to his rescue.
The brand integrations are obvious and the audience also identifies the references as product placements. In fact, one can notice the product placements for Shaadi.com and Amity Global School right in the trailer.
In some awkward brand integrations, Amity Global School's placement seems out of place in the movie as it comes when Aafia (Anushka Sharma) is seen giving a talk about Mars. The song 'Mere Naam Tu' features Delhi's Imperial Hotel and in one of the scenes, Khan is heard saying, "Aaj chand Imperial Hotel ki balcony mein aaya hai". In another scene, Babita is seen using Nykaa's products while reading Bombay Times.
The movie seems to have gone overboard in promoting brands. Apart from in-film branding, Zero also pulled all stops for digital promotions. It was the first Bollywood film to rope in Amazon's Alexa, develop a Snapchat filter and even create a WhatsApp sticker pack.
Anjali reports on the advertising, digital and marketing domain. A graduate from Miranda House, Delhi University, she aspire to travel the world with her little salary. A big time Nutella and Netflix addict.
The new e-commerce policy aims to address issues like predatory pricing and deep discounting
The government's recently proposed policy of introducing restrictions on foreign e-commerce companies operating in the country has met with mixed reactions.
According to reports, some leading advocacy groups have objected to this proposed move and stated that it will cast a negative impact on Foreign Direct Investment (FDI) in the long run.
It must be mentioned that the 2017 Foreign Direct Investment (FDI) Policy circular stated that 100% FDI under an automatic route is permitted only in the e-commerce marketplace model, and not in the inventory-based one. Now, the government has announced that it wants to introduce changes to the foreign direct investment policy for the e-commerce sector, which would end discounts and cashback offers that online platforms with foreign investments were offering and prevent predatory pricing and deep discounting.
According to a study by the India Brand Equity Foundation (IBEF), a Trust established by the Ministry of Commerce and Industry, the Indian e-commerce industry has been on an upward growth trajectory and is expected to surpass the US to become the second largest e-commerce market in the world by 2034. The report also states that the e-commerce market is expected to reach US$ 200 billion by 2026, while online shoppers in India are expected to reach 120 million in 2018 and eventually 220 million by 2025.
Speaking about the impact of the new proposed policy on the e-commerce sector, Harish Bijoor, Brand Expert and Owner Harish Bijoor Consults Inc, said, "The new guidelines are a bit of a jolt for e-commerce companies in India. It is all about sudden decisions that pull the rug from under the feet of the business that is just about establishing itself."
"This decision puts the key issue of flux in the sector to the forefront. Protecting the local traditional trader is going to be the imperative of any government that seeks votes in a democracy and this is something businesses must discount," he added.
Even the US-India Strategic Partnership Forum has termed the new e-commerce rules as "regressive" and said the changes would harm consumers, create unpredictability and have a negative impact on the growth of online retail in India.
In response to the harshly worded US-India Strategic Partnership Forum's response, the Confederation of All India Traders (CAIT), in a press report was quoted as saying, "It is highly regretted that powerful MNCs through their respective governments try to act as a big brother and in name of consumers and farmers they try to change policies of developing countries."
The new e-commerce rules are set to come into effect from February 2019.
@columbia Drop Out, @e4mtweets, @BWorldOnline... Past @timesnow, @htTweets, @timesofindia
With the general elections a few months away, parties have been using platforms like Facebook and WhatsApp to woo voters, especially the youth
As the world prepares to bid goodbye to 2018, political parties in India have started gearing up for the general elections to be held in 2019.
In the past one year, we have seen most parties stepping up their game and using social media platforms effectively to woo voters, especially the millennial. Although, the use of social media platforms is not new, its use for political outreach has exploded in the last few years. We first saw the extensive use of social media in the 2014 general elections by the BJP. The party employed social media as a key campaign tool and managed to establish a connection with the Indian voters. Other parties started catching up in 2018 as was evident in the recent elections held in five states.
Earlier, political parties used to campaign a lot on traditional media like TV, radio and print, but the penetration of the Internet has changed the entire landscape. The media war rooms are filled with volunteers trained in data analytics and communication through digital platforms. Apart from the big parties like the BJP and the Congress, regional parties like the Aam Aadmi Party (AAP), the Shiv Sena and the CPI-M are also leaving no stone unturned to prepare for the electoral battle ahead.
Politicians have realised that they can see the reactions and opinions of people real time if they post or share information on social media platforms. This two-way communication helps them understand the voters better, which is not possible in other communication channels like TV and Print.
Earlier this month, a Twiplomacy study conducted by Burson-Marsteller said Prime Minister Narendra Modi, with nearly 44 million users, is the world's third-most followed leader on Twitter after Donald Trump and Pope Francis. Arvind Kejriwal, Sushma Swaraj and Rahul Gandhi are also highly active on different platforms and interact with their followers on a regular basis.
Major political parties in many states have appointed social media "warriors" to reach out to the public on digital platforms. Recently, Devendra Dev, the social media in-charge of AAP, said the party has appointed a social media manager for each candidate to share their activities on social media.
Congress President Rahul Gandhi recently put out a Facebook post inviting people to fill out a customised form to improve the party's communications. The party also shared a WhatsApp number and asked users to connect on the platform.
Earlier, Twitter and Facebook were seen as the two key platforms which could be used for influencing people but now parties have started exploring ways to reach out to voters and party workers. Recently, PM Modi started a video interaction with the party workers during the recently-concluded state elections.
Brand expert N Chandramouli, Founder, TRA, said, "Social media can be expected to be used heavily by political parties in the run up to the elections. It will seek to influence through fake-user based content masquerading as genuine. In my opinion, direct messaging and digital advertising by political parties is not going to be more than 10-15% of the focus of political parties."
A number of political parties have already started creating parodies on leaders of rival parties, which are circulated incognito through Facebook, Instagram and WhatsApp.
The true and effective way to understand voters is through the lens of voter propensity – knowing what the voter wants, Chandramouli said. The Indian voter has shown time and again that you cannot 'sell' by creating anxiety. Many parties are, however, rooted in their antiquated ways of dynamite communication with the voter – increasing decibels and creating confusion. In such cases, the voter will go for the party that gives most clear messages, the ones that reflect the voters' own choices, he added.
According to Jagdeep Kapoor, CEO, Samsika, all forms of media need to be used for any brand campaign and it all has to be integrated. Only one media, whether social, print or TV may produce sub-optimal results. "Any content on any media needs to be credible, benefit-oriented and interesting," he said.
A post-graduate from the prestigious Indian Institute of Mass Communication, Dolly reports on advertising, marketing as well as the digital domain. In her free time, she loves travelling and reading.
In an interview with exchange4media, Pandey spoke about the rise of Corp Comm approach and trends that will shape the domain in the next few years
As Global Head of Corporate Communications at Tech Mahindra, Tuhina Pandey is solely responsible for projecting the tech giant in the right light across geographies and time zones, and sometimes even fire-fighting issues.
As someone who has been on the media side and crossed over to corporate communication, managing brand communication comes as a natural flair.
In an interview with exchange4media, Pandey spoke about the rise of the new Corp. Comm. approach and some defining trends that will shape the domain in the next few years.
Excerpts of the interview:
What kinds of shifts do you see in the current practice of corporate communication if we compare it to its traditional approach?
If you look at the supply side of what constitutes Corp Comm, there was a time when you would have agencies and resources on an hourly basis. Now, the conversations have changed. It is more outcome-driven and more strategic than before.
Corporate Communication is a CEO's lookout today. It isn't about how much coverage we get in the media anymore, it's about how you are being perceived. The fact is that credible content creation has landed at the corporate communications door and the role has become more holistic than before.
Has the proliferation of communication platforms given rise to situations where unpredictable challenges may land at the Corp Comm desk more often than before?
Yes, you never know what will come your way, and the crisis sometimes can be real, sometimes manufactured and sometimes just a simple Tweet which has a huge potential to erode the brand. So, the most important thing today is how you act in real time.
Also, gone are the days when you could sit down and strategize that tomorrow I will issue a statement and this is what we will do. Today, when you are in the Twitterati, I think your ability to be agile becomes all the more important.
Coming to the use of technology in Corporate Communication, tell us how mature is the use of AI and Big data in the domain?
I would say, not very matured. Certainly, if you look at what is happening in the marketplace, a lot of data-driven insights are already there, and it is a scientific approach of doing things.
If you look at automation, whether it is campaign management, interaction, database management (in our case) or recommending the right content, all that is very scientific and there are platforms, tools etc., which we have to create which the industry could use to its benefit.
Tell us about some of the biggest challenges facing today's Corp Comm practitioners?
First is the fact that there is no time for strategy. You are absolutely inundated. The biggest challenge is to find the bandwidth of time to focus on strategy and not miss the wood for the trees.
I also feel there is a talent crunch and we don't have people who are trained enough. We need more cross-functional folks coming to address this talent crunch.
In your view, what will be some of the defining trends that will shape the future of Corp Comm?
I think integrated communication is the operational word and there is nothing external or internal anymore. There is nothing called-I will only do policy or I will only do public affairs, media or stakeholder management. There are no silos.
For example, a lot of traditional PR will scoff at traditional media and there are a lot of digital warriors who will scoff at the traditional approach. But it is not about us, it's about the audience, and the audience doesn't look at you as silos, they look at you as one entity. I think integrated communication in a true sense will unfold where corporate communication will become a hub and all stakeholders can use it as a service.
The second piece that I see is a lot of technology kicking in, which is AI, automation, analytics, and they will not remain just buzz words. People will figure out a way of using all of that. And as I said, I see cross-functional folks coming to Corp Comm and the domain will become a lot more hybrid and multi-dimensional than before.
@columbia Drop Out, @e4mtweets, @BWorldOnline... Past @timesnow, @htTweets, @timesofindia
We trace the origins of a few massively popular words in the millennial's lexicon, learn their correct usage and discover their interesting backstories
In 1857, Indian soldiers broke into mutiny when they discovered that they had been made to bite into ammunition supposedly laden with pig and cow fat. While most rebelled against the unintentional religious blasphemy they were being made to commit, a few others decided to endure the unpleasantness and 'bite the bullet'. And thus was born the phrase, 'bite the bullet', to describe the acceptance of a situation despite the agony and suffering it inflicts.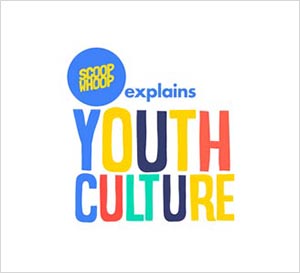 This and several other phrases have been a result of a particular situation, event or collective experiences that have led to the evolution of language itself.

Currently, in what many would call its excessively simplified form, linguistic evolution has become a millennial's playground. And we are constantly contributing to it in the form of words and phrases, making it our own acceptable and functional form of language.
While a plethora of new phrases and words appear and disappear every now and then, a few have stuck. Some have even wormed their way into the Oxford dictionary and the English language. We tried to trace the origins of a few massively popular words in the millennial's lexicon, learnt of their correct usage and discovered some interesting backstories for a few.


Lit AF
Meaning - 'Lit' describes any situation, event, or party that tickled the millennial's fancy and got them super excited. And the suffixed 'AF' (as f**k) doubles said excitement felt by the attendees of the 'lit' event.

Origin - While it sounds like true-blue millennial lingo birthed by our fervent need to mutate language, 'lit' actually originated in the 1910s. Referring to the way one's face figuratively 'lit up' in an inebriated state, lit was old-time slang often used to replace 'drunk'. Through the years, as language evolved into its Y2K form and rap became a valid music genre, 'lit' became more about the general environment of the people who are drunk rather than the drunk person itself.

Example - Rahul's Diwali party was lit AF.


Woke
Meaning - A mutation of the word 'awake', 'woke' is used to describe someone who figuratively emerged out of their awareness slumber. They are now more politically conscious, mindful of social issues—especially pertaining to gender and minorities, and get behind causes that they feel strongly about.

Origin - First coined in 1962 by a New York Times author, 'woke' was resurrected in 2008 by singer and artist-activist Erykah Badu. In her song 'Master Teacher', Badu uses the phrase "I stay woke" in synchrony with the #BlackLivesMatter moment in a style which essentially emulates the African American Vernacular English. While the word is deeply entrenched in the modern civil rights moment, the Internet's adoption of the word, much like what it advocated, became more inclusive and included every social issue under its purview.
Example - Her thoughts on feminism prove how woke she is.

Bae
Meaning - A supposed acronym for 'before anyone else', 'bae' is a word of endearment used to address one's romantic partner or anything that evokes intense positive emotions.

Origin - Although widely accepted as short for 'before anyone else', the acronym is often questioned by linguists. The term seems to have originated around 2013 simply shortening 'babe' by adopting the millennial norm of dropping one letter. Currently an established term in the millennial dictionary, 'bae' is known for its ubiquitous presence on social media.

Example - Can't make it. Going to watch a movie with bae.

Burn
Meaning - Often used to address a witty insult that leaves the receiver dumbfounded and incapable of thinking of an immediate comeback.

Origin - The exact origin is unknown but there are various ways the term may have been used to describe a well-delivered insult. While it may have originated at an unknown earlier time, it became a part of popular media thanks to its abundant use in the series 'That 70s Show'. The term may have been an allusion to the one's flushed cheeks from the embarrassment of the insult. An alternate theory is the figurative 'sting' one receives after a 'hot' sarcastic comment.

Example - She delivered a sick burn from which he simply couldn't come back.


FOMO
Meaning - An acronym for the phrase 'fear of missing out', FOMO is the feeling of exclusion one feels when they're not being included in a social situation. With the omnipresence of social media, FOMO often manifests when one witnesses friends and family posting pictures and updates about the good time they're apparently having.

Origin - In 1996, the concept was identified by a marketing strategist but didn't pick up as such. Through the years as social media started permeating into our daily existence, the concept of FOMO began to get deeply entrenched in our modern lives and our compelling need to keep up. Though it took a while to become an established concept, 2004 to 2014 was the golden period for FOMO when the term grew in popularity alongside the growth of social media. Currently, an Oxford-recognised term, FOMO is so widespread that there is even a TED talk about it.

Example - My cousin's Thailand bachelorette pictures are giving me massive FOMO.

Slay
Meaning - Meant to address someone who looks exceptional or does something that impresses everyone.

Origin - Born out of queer subculture, 'slay' is a common term used to describe how mesmerising a drag queen's performance was. Gradually as queer culture and the art form of drag became more acceptable and mainstream, the word permeated into internet publications and social media. Often used to describe how good one is looking without paying heed to what others are thinking, 'slay' ended up becoming a form of reinforcement for one's bold sense of style.

Example - Beyonce just slays in whatever outfit she wears.
Every generation has something to contribute to the dynamic and ever-changing nature of language. And thanks to the immense Internet penetration afforded to us millennials, our offerings to the English language have stuck and how.