We are focused on providing a seamless digital journey: Ankur Kansal, Jaguar Land Rover
Kansal, Brand Director, Jaguar Land Rover India, spoke about 'The Above & Beyond Tour', how Land Rover uses experience to communicate its brand story and driving strategic brand objectives
Land Rover recently completed its 70th anniversary globally. Throughout its journey in India, the brand has gained quite a following in the country and is only stepping up its game, as we go foward. At the helm of the brand's growth is Ankur Kansal, Brand Director, Jaguar Land Rover India who chatted with exchange4media on 'The Above & Beyond Tour', how Land Rover uses experience to communicate its brand story, driving strategic brand objectives and how it leverages CRM system, social media channels, and digital targeting.
Edited excerpts below:
What was the starting point of 'The Above & Beyond Tour' and why is it of the essence?
'The Above & Beyond Tour' is a series of drive experience events that are organised with Land Rover vehicles and allow customers to test the true capability of the vehicles under challenging off-road conditions. As such, these events allow us to bring the brand closer to our customers. For any brand to have a sustainable future it is important to build trust and credibility and we do this by delivering the experience events in a safe, authentic, relevant and engaging manner. This also helps us in differentiating the Land Rover experiences. Further, the experience is highly engaging as the customers actually get to drive the Land Rover vehicles over the chosen terrain, while the Land Rover Experience Instructor only guides the customer.
The most important factor, however, is relevance. Given, the road conditions one encounters in India on a day-to-day basis and the unpredictable weather systems that may result in water-logged city roads, 'The Above & Beyond Tour' demonstrates the capability of Land Rover that lends itself perfectly to overcome these challenges. The first such drive experience event was conducted in India in 2013. When we started in 2013, of course, it was limited to a few events in the top cities in India. Since then, we have expanded the reach of 'The Above & Beyond Tour' to Tier II and III cities across a variety of formats. We have smaller formats that we use via mobile terrapods, training programs where customers get to drive several models of Land Rover and then we have international expeditions. The main objective is to maximise reach and take our brand as close as possible to the customers.
How does it impact the brand funnel?
'The Above & Beyond Tour' has the potential to positively impact the entire brand funnel i.e. from creating awareness, building brand appeal to driving consideration. As such, to check the effectiveness of our experience events, we not only seek to measure the sales conversions but also measure impact on the brand, and we are convinced that 'The Above & Beyond Tour' has effectively conveyed the Land Rover brand story to our customers, thus providing a positive impetus to the brand. To further maximise the impact from these events, we curate content and leverage it across social media platforms, thereby extending our reach to a larger set of customers. As highlighted earlier, we closely monitor inquiries and customer feedback that we receive post the events as well.
Is there any activity specifically to promote'The Above & Beyond Tour' and 'The Art Of Performance Tour'?
We rely on our CRM system, social media channels, and digital targeting to promote our events. Further, we leverage our strong network of retailers, who have built strong and engaging relationships with our current and potential customers. On-ground amplification via PR and social media is also deployed to popularize and maximize the reach of our experiential events.
In terms of prominence, which of the two mediums holds more importance for Jaguar Land Rover – television or digital?
The choice entirely depends upon the objective of the campaign e.g. at the launch of a new product, driving awareness might be the objective and hence use of television, if done appropriately, will help meet the objective. However, in case the objective is to build immediate demand, then certain targeted digital actions will provide a more cost-effective solution. Having said this, the relevance of Social Media channels must be acknowledged, regardless of the objective of the campaign, even though the social media channels lend themselves better to driving strategic brand objectives rather than tactical ones. Overall, the media mix will depend upon the objective of the campaign and of course the available budget.
What distinguishes brand Land Rover from its competitors?
Land Rover is known for its 'go anywhere' spirit – designing iconic vehicles with genuine capability and composure at their heart.
What is your digital marketing strategy?
For us, digital and social media are very significant; we are focusing on providing a seamless digital journey, from the discovery of our brands and products to booking vehicles online. As such SEM, SEO, programmatic targeting, etc. are part of our digital strategy and we have a well-defined action plan for each of these. We also have extremely engaging online booking platforms, findmeacar.in for Jaguar and findmeasuv.in for Land Rover, which may be used to search and book, a Jaguar or a Land Rover vehicle of choice. Further, you would have seen our latest campaigns on social media, 'Discovery with a Purpose' and 'Land of Land Rovers'. Such content is extremely effective in delivering the relevant brand stories and we do intend to continue our focus on this aspect.
What according to you are the challenges with operating in the luxury auto segment?
The size of the luxury auto segment in India is fairly small in comparison to the overall passenger vehicle market, and hence finding a luxury customer is like finding a needle in a haystack – extremely challenging. Besides the media landscape, relevant to the luxury auto segment, is changing quite rapidly, especially in digital. And thus, it is imperative to keep the marketing plans dynamic and flexible. We are continuously seeking to create new brand touch points via digital and on-ground initiatives, evaluating them and then tweaking our plans for optimizing the output.
Unified digital communication is a big challenge, so how are you measuring your digital campaigns and their effectiveness?
In today's cluttered media space, understanding the impact of any campaign or communication is extremely crucial. For any campaign to be successful, it is important to define the objective and success measures e.g. if the objective of a campaign is to achieve a particular sales number, then it is extremely pertinent, to look at sales conversions. However, if the objective is to drive awareness and familiarity, then we focus on parameters such as reach, website visitors, time-spent, etc. We have a very robust CRM system and complete integration of our CRM system with our digital channels. This enables us to track the impact of any campaign that we undertake.
What would be the way forward in terms of the brand's marketing and communication plans?
We have campaigns planned to meet the various brand and sales objectives; specific details of these will be known as we activate these campaigns. At the moment, we have our festival season campaigns on and we do intend to continue focus on 'The Above & Beyond Tour'. In terms of content, we have had success with 'Discovery with a Purpose' and 'The Land of Land Rovers' and are in the process of exploring new content opportunities along similar lines.
Correspondent, exchange4media, Mumbai Misbaah reports on advertising industry. Based in Mumbai, she interviews industry leaders in the creative, advertising and marketing space, reports news updates in the ad space. She drives the 'Chillout' section, and regularly reviews ad campaigns. In the past she has reported on mainline news, travel and lifestyle.
With the vision of Virat Kohli, the One8 Select collection offers affordable fashion-forward shoes and accessories that go seamlessly with attire all throughout the year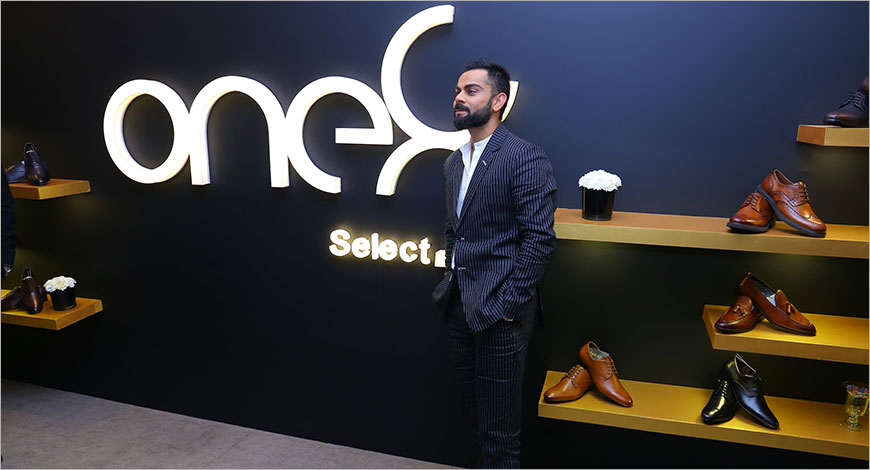 Aeon Sports India Pvt. Ltd in association with Virat Kohli brings to you their affordable luxury line, One8 Select.
The brand revealed its line on November 10th, at the Roseate House, Aerocity. With the vision of Virat Kohli, the One8 Select collection offers affordable fashion-forward shoes and accessories that go seamlessly with attire all throughout the year.
With their premium quality and up-to-date trends, this line is going to be every man's dream. The team believes that formal footwear plays an extremely crucial part in our attire due to its sheer versatility. This versatility is synonymous with Virat, as he essays numerous roles and plays the part perfectly, always encouraging you to put 'Your Best Foot Forward'.
One8 Select aims to reiterate the importance and impact of formal footwear in leaving a mark on whomever you meet, across various walks of life. One8 Select is Virat Kohli's passion project to bring the world closer to his sense of style and freedom of expression. His vision for formal footwear is to be equipped to take your best foot forward. Shoes that speak about you. Shoes that complete you.
The collection witnessed a grand launch at Roseate House, Aerocity where the guests experienced a splendid fashion show as Virat Kohli put his 'best foot forward' on the ramp. The show highlighted all the collections in collaboration with ace designer Rocky S, post which the guests entered a brand experience zone to view the displayed collection up close and more intimately. The brand has launched with 5 different collections; The Achiever, The Wingman, The Debonair, The Superstar and The Alpha.
The shoes are made of pure leather and are available in multiple colours, like brown/shades of brown, black/shades of black, blue, purple, and over 30 styles between the price range of INR 3999-11999. The brand recognises the passion men have for footwear and targets all shoe aficionados.
One8 Select aims to be a part of the wardrobes of boys & men across all ages and demographics. The spokespersons representing the brand are. Vikas Kohli, Managing Director, Vaibhav Arora, Director - Sales & Marketing, Sanjay Dhingra, Director - Operations, Nakul Manchanda, Director - Sourcing and Ajay Gupta, Director - Sales & Offline Commercials.
They strongly believe that this footwear, made out of the finest materials, imprints a bold statement as bespoke footwear and gives a chance to men across all ages to style their look in the trendiest way.
Vikas Kohli believes that the brand will evolve just like Virat, saying,. "With the introduction of formal footwear and socks, the brand aims to equip Virat's fans and everyone else with the tools that are needed to excel, at work and in life. It was an easy conversation with Virat as knowing him, and his drive for attention to detail, it was clear the formal line of footwear is where his principles can come to life."
Speaking on the launch, Vaibhav Arora said, "With One8 Select we want to stand out in the realm of formal footwear and bring to life Virat's vision of excellence and consistency with every step we take. Virat has a tremendous fan base and for many, he is an inspiration and an icon and with One8 Select we aim to bridge the gap between the two and bring the supporters close to Virat through our offerings".
Director of Sourcing, Nakul Manchanda says that, "Understanding the need of the consumer and looking for the right product that just pushing a product is what we looked at with the launch of One8 Select."
Adding to that Sanjay Dhingra mentions that, "With the launch of One8 Select, our aim is not only to bring the product to the market but to ensure it is readily available and our consumer are spoilt for choice."
While Ajay Gupta said, "Throughout my foray in sales and provisions I have understood that a product travels far when its good, but it goes further when we know what the consumer is looking for. Addressing the vacuum of luxury is affordable where One8 Select comes into play."
The brand aims to build upon their existing range in the coming months and cater to all demographics across all ages even further. They envision a future where this collection strikes a chord with not just Indian but International audiences. The brand will be selling both online with Amazon as their exclusive e-commerce partner and across multi-brand stores.
Wavemaker South Asia CEO talks about the strategy that led to bagging big accounts including Bisleri, Mondelez, Mother Dairy to name a few as the agency completes one year.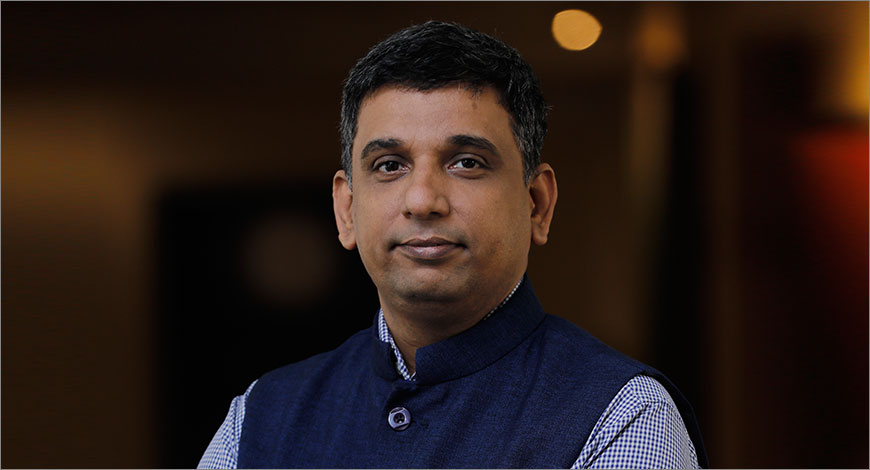 With big wins like Mondelez, Mother Dairy, Eureka Forbes and Bisleri to name a few, Wavemaker that completed one year of its inception on November 9, has every reason to celebrate. The agency claims to have won businesses of over Rs 1000 crore in its maiden year and is aiming to exceed all predicted growth numbers. As the agency marks its first anniversary we speak to Kartik Sharma, CEO, Wavemaker South Asia, about factors that are driving its growth. Excerpts:
With consultants and AI driving media business, pitches are becoming increasingly competitive. Many experts say pitches have now reduced to pricing. Despite all these constraints, Wavemaker in its inception year has done extremely well. What are the three key things that have worked for you?
Firstly, despite the challenges in the market, we have indeed done very well. We have won almost close to Rs. 1000 crore in new business in 2018 and most of our businesses are coming on the back of our rapid growth planning thinking. It is the planning framework which we use across clients. Rapid growth planning is rooted in the consumer purchase journey. Inside that sits a large scale study called Momentum. It is the largest study in the world covering 7,00,000 consumer journeys, across 35 categories in 70 countries, including India. It helps us decode the challenges for many categories and gives us benchmarks on what kind of solution we need to craft for a particular context.
On top of rapid growth planning, we also do customised analytics. Analytics enables to unlock a lot of growth for clients, which were not known to them earlier. It is a very intense data driven approach to solve marketing problems. In 2018 we have deployed artificial intelligence based analytics frameworks to solve clients' problems.
Last but not the least is the quality of the team and the creativity which they bring to the table. If you don't have a good team, it doesn't matter what frameworks you have. I am blessed to have a fantastic team and I am really proud of them, and their achievements be it the 40 under 40 recognition in Impact or the young Emvies.
The pitch for Mondelez went on for over five months. It has been one of your biggest wins this year. What in your opinion gave Wavemaker an edge over other agencies in this particular pitch? Going forward, what is it that you are doing differently for this client?
First of all, the above three points which I just spoke about, are the key ingredients for the Mondelez success. The quality of RGP thinking, the analytics and the team. We will consistently apply these on all the Mondelez brands, and come up with relevant solutions. Our singular focus is how we can help Mondelez achieve growth. Additionally you will also see more and more creative media solutions to solve marketing problems.
In an interview early this year, your Global CEO Tim Castree said he was eyeing a growth of more than 13% in India. Have you been able to reach the number or have you exceeded it?
We have seen healthy growth this year. Our new business wins should give you a sense of growth that we are witnessing and are hopeful of achieving our targets.
How according to you has media business evolved over the years? What are the areas where you feel the need for growth/change?
I think the media business constantly keeps evolving, and the evolution largely comes on three fronts: the way the consumer choices keep evolving, the way media and technology is evolving and lastly the evolving agency eco-system. All of them go hand-in-hand. Consumers today are exposed to a lot of technological changes which have practically taken over our lives. A well-known case in point is the mobile revolution. The mobile is no longer a device for communicating, the mobile is also a computer replacing laptops and tablets. And that has really revolutionised the way in which we consume media.
From the consumer side, India is becoming a stronger, younger country, in terms of being able to add to the GDP, the Indian awareness about things around them has really increased exponentially. This is a younger India with more knowledge, hungrier to do new things, and more willing to experiment. This has an impact on marketing as a whole.
From the media side global media changes are felt locally too. India now is a separate topic for many global media companies due to the sheer size and opportunity India offers. Indians are as aware of any of our global counterparts and are also expecting more from media brands. India by and large is a value driven market therefore media owners have to customise their offerings to appeal to that need without compromising on quality.
Lastly from the agency side, the big question is around talent. How do we find the right mix of diverse talent? I believe diversity in talent is going to be critical for organisations to grow. This can be achieved when leaders can articulate the right purpose.
Another area agencies need to focus on is automation. Our industry has been fairly under indexed is the area. The default mode to think is more people. While people are the brain behind agencies there are many repetitive tasks which require automation and deploying relevant technologies will unlock value.
As an industry veteran, how do you think we can tackle the issue of clients switching agencies every few years leading to shrinking margins?
I think clients are under tremendous pressure to deliver both on the top line and bottom line. For many of them marketing budget is a big cost item and they tend to use pitches as a shortcut to see if they can get some quick efficiencies. While this has been the trend until recently I am seeing a lot of progressive clients have realised that getting lower prices is not the only goal. These clients are looking for strategic advice, integrated communication solutions, creativity and so on. Many of our recent wins have all happened at the back of quality of recommendations and much less over prices. If clients were to conduct pitches regularly they will lose out more than they gain as fear of losing the business is not a great motivation for anybody to give their best. Clients are realising this and I am optimistic that we will see some changes quickly.
Where have agencies failed in delivering to the clients?
Agencies fail when they don't invest in the right areas and nurture their people. As I mentioned earlier a large chunk of the agency's success comes at the back of the quality of people. Agencies which throw in lot of money to attract talent without investments in the relevant areas and not setting the "right purpose" for the agency eventually struggle. It is also critical to set the right values. At Wavemaker we value people who are PACED. PACED is our articulation of what we value and stands for Passionate, Agile, Collaborative, Entrepreneurial and Diverse. People who exhibit these values do very well.
Agencies also fail when they are desperate to get business at any cost. Many of the pitches with cost efficiency as the singular focus are testimony of this. Many agencies which have gone down this path have not only struggled to deliver prices but in the bargain have put so much pressure on themselves and their own teams that it is not a sustainable situation. Something will give away eventually and clients too need to recognise this.
What are your big plans for Wavemaker in its second year?
More than big plans, I think we are on a fantastic journey of building a great business. We will continue with that journey, so the focus is always how do we give our teams a great career and how do we help our clients grow big. These two mottos go hand-in-hand. It is a journey that will continue for a very long time and that is what we are focussed on.

Associate Editor, exchange4media, Mumbai As the editorial head for the website, Naziya covers media, advertising and marketing domains. Prior to joining the digital domain, she worked for 12 years with leading newspapers covering political, legal and crime beats.
Asheesh Sharma of Agro Tech Foods Ltd on launching new cereal, Choco Popz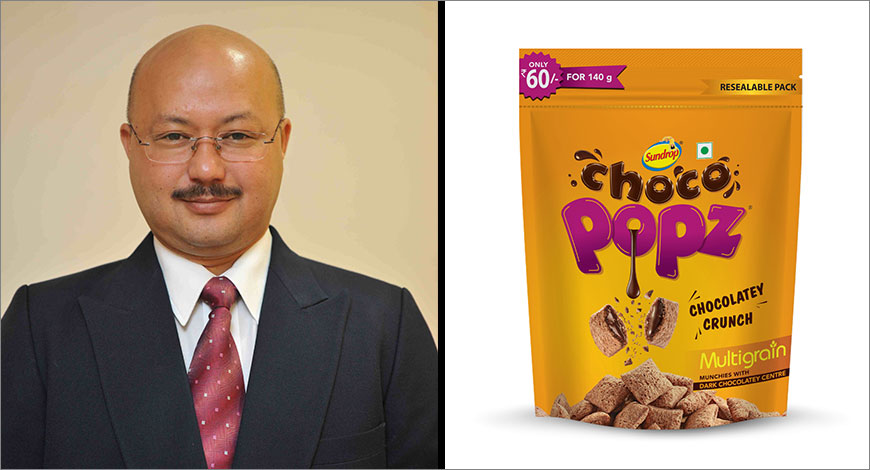 Sundrop has launched a new cereal, Choco Popz, - a product that is positioned as an 'ideal all-day snack'. Asheesh Sharma, Vice President – Marketing, at Agro Tech Foods Ltd gives us the insight behind this product, the upcoming pipeline of products, which will see the company have a broader presence in the Cereals portfolio and Sweet snacks segment, and why Agro Tech expects to grow its foods business by 25-30% on an annual business. Excerpts:
What was the insight behind entering the Breakfast Cereals and the Chocolates categories, a segment that is already over-crowded?
While the breakfast cereal category is over-crowded, the centre-filled cereal category is just starting to grow. Sundrop Choco Popz is a multigrain product with a dark chocolatey centre with a focus on delighting consumers with its superior offering. The product Sundrop Choco Popz is a cereal, which can be had as either a breakfast or even a snack option. There are few inclinations, which are driving the growth of the snacks market in India. Increased health consciousness, especially in the metros and Tier I cities, has led to consumers having smaller portions through the day and more frequently. While breakfast, lunch and dinner are still prevalent, new short meals like pre-breakfast, pre-lunch, pre-evening, pre-dinner and an after-dinner are becoming a trend. As per a study conducted, pre-lunch snack is said to be the preferred meal among youngsters, on-the-go professionals and kids. Capitalizing on the trends and prevailing consumption patterns, the idea was to launch a product that can satisfy the Indian sweet palette and is yet healthy enough to make for a guilt free bite.
Why did you choose to enter this space with a cereal, Choco Popz? How did you arrive at the price-point?
We already have our presence in the snacks market – sweet snacks market is still not a big category and has a huge potential to grow with the right proposition. Our entry in the sweet snacks market with Choco popz is with a healthy yet indulgent offering to tap the bigger consumer market and open new consumption occasions.
Sweet snacks prevalently as a category was operational in higher price points only while savoury snacks starts from Rs.5/Rs.10 price points. To cater to the mass pool of the snacks market we have launched at value offering of Rs.10 price point for low pricing barrier on trials. Our Rs.60 pack for 140g is for our regular consumers, it is a re-sealable pack for easy storing/multiple consumption pack.
What is the TG that you are looking at?
Teenagers and Young adults are our primary TG for the product. The dark chocolatey burst that one gets will be the biggest attraction of our product. The multigrain shell is a healthy add-on and hence a healthy yet indulgent offering that this TG will be happy to eat without the baggage of unhealthy indulgence.
What is the marketing strategy that you are looking at? What is the media and which will be the lead medium?
We have a plan to advertise through mass media as well as digitally. We also have extensive plans to create awareness amongst consumers through in-shop activations and product trials.
What is the growth that Agro Tech Foods has seen over the last year, in terms of sales and revenues?
ATFL, over a period of last few years, has seen a great growth in the foods business. We have grown our foods business by around 20% year on year. With the launch of Choco Popz and through our innovation pipeline starting with chocolate, we expect to grow our foods business by 25-30% on an annual basis.
Looking ahead, what can we expect from Agro Tech Foods…more product launches in the offing?
Definitely, we have a huge innovation pipeline for the coming years. You will start to see our broader presence in the Cereals portfolio and Sweet snacks segment. We are also going to enter the chocolate category with our new launches.
After mavericks like CVL Srinivas and Raj Nayak, who will win the Influencer of the Year in 2018? The event is scheduled to take place on November 16 post exchange4media Conclave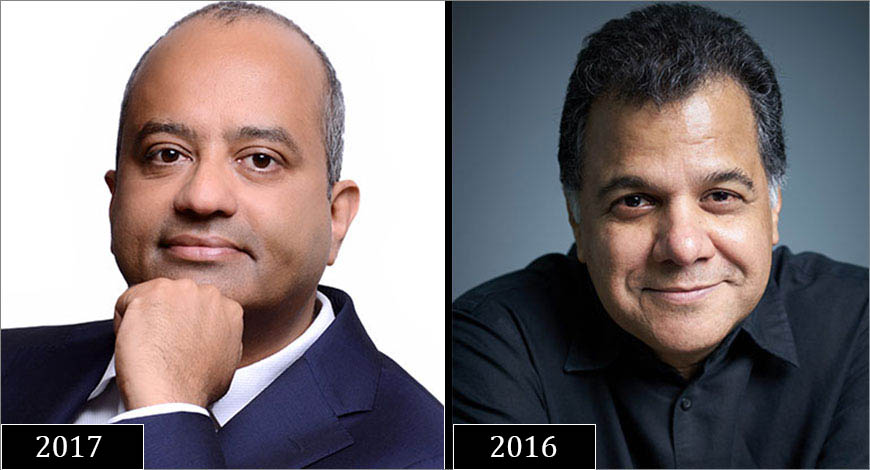 The exchange4media Group, a pioneer in the business of media, marketing, and advertising news and developments, is gearing up for their flagship event – the exchange4media Conclave. The 16th edition of the event is scheduled to take place on November 16 in Mumbai and will follow the theme of 'Marketer and Machine: How will AI transform marketing?'
The media and marketing industry is filled with mavericks who have demonstrated vision and leadership over several years. Beginning in 2016, the exchange4media group initiated the Influencer of the Year award, which honours visionaries who have transformed the industry and inspired the next level of growth while progressively using innovative technology for business achievements. Some of our past winners were:
Winner Year 2017
CVL Srinivas, Country Manager, WPP
Srinivas has been a guiding force in the media industry for decades now. His life in advertising began at Lintas, Bengaluru, where he worked on brands like Brooke Bond and Lipton. From Lintas, he moved to HTA (Hindustan Thompson Associates, now J. Walter Thompson) where he was part of the startup team that came together to form Fulcrum - the dedicated media planning and buying team for Hindustan Unilever Limited in 1995. His efforts to set up Fulcrum, now, Mindshare Fulcrum has been one of his biggest contributions to the advertising fraternity.
During his stint at GroupM, he built a reputation as an astute observer of the media and advertising industry since 2013. He was also instrumental in setting up Maxus in India before expanding it to APAC. Under his leadership, GroupM witnessed a healthy growth and consolidated its position as the leading media agency in the country. GroupM witnessed a growth of 35 per cent from 2014 to get a billing of $ 4558 million in 2015 according to a study by Paris-based Research Company Evaluating Media Agencies (RECMA). The company's market share grew from 39.5 per cent to 45 per cent under Srinivas.
During his career spanning over 20 years, Srinivas has worked with other leading media agencies in India like Starcom MediaVest and Madison World managing clients such as Coca-Cola, Cadbury's, Vodafone, Samsung, Nokia, Perfetti to name a few.
Winner Year 2016
Raj Nayak, COO, Viacom18
Nayak is known for his creative and business acumen having steered Viacom 18 flagship brand Colors to the leadership position as its CEO for over seven years. During this period, he is known to have taken bold decisions and greenlit some of the biggest cutting-edge shows on Indian television like the Indian version of the Hollywood blockbuster '24', The first scripted fiction show –Amna Samna, Madhubala, Udaan, Ashoka, Shakti, Naagin, The Anupam Kher Show, Mission Sapne, Rising Star (India's first LIVE interactive reality show), The Golden Petal Awards, The Indian Television Awards, The Colors Stardust Awards, IIFA, and the Filmfare Awards.
A media maverick, he has a good insight into the changing consumer behaviour and combines it with business objectives. He is known to have turned around the fortunes of several media companies in his 25-year-long career in the television industry. He was recently entrusted with the entire revenue management for the Viacom18 group as its Chief Operating Officer.
Before joining Viacom18, Nayak formed Aidem Ventures, an independent media consulting and sales & marketing company. Prior to forming his own venture Nayak was CEO of NDTV Media Limited for a period of over seven years. He was the founding member of the STAR TV Group in India, where he spent close to 10 years. As Executive Vice President, Sales & Marketing and was responsible for strategy, packaging and marketing for all STAR channels as also the revenue for the group. He was part of the Mancom and also STAR TV nominee on the Board of Vijay TV and erstwhile Indya.com
Attend e4m's Conclave to know who will be the Influencer of the Year 2018. For details, click here: https://e4mevents.com/conclave-mumbai-2018/

Patanjali's much-talked about foray into the $10bn branded apparel industry finally took shape last week through its Delhi-based store Paridhan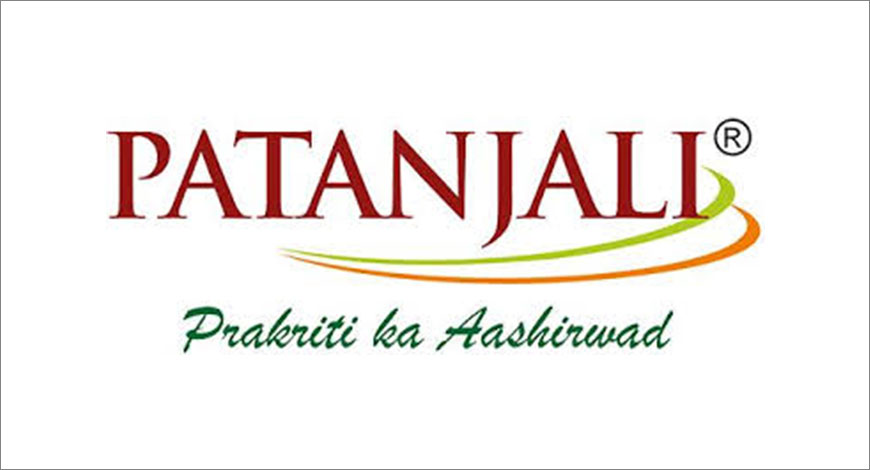 Homegrown FMCG brand Patanjali's much-talked about foray into the $10bn branded apparel industry finally took shape last week through its Delhi-based store Paridhan. Targeting men and women across age groups, the range offers denim, casual, ethnic and formal clothes under brands Livefit, Aastha and Sanskar.
We spoke to brand experts to understand if the desi company will be able to make a space for itself in the competitive and fast-evolving apparel category.
According to Saurabh Uboweja, International Brand Expert and CEO Brands of Desire, there is enough headroom for a value fashion retailer to create a brand and position itself. "While Patanjali may not create a huge dent in the revenues of existing fashion retailers, it will end up expanding the organised retail market further," he pointed out.
While Sanskar would be a range of menswear, Aastha is a women's brand and Livfit would have sportswear and yoga clothes.
N Chandramouli, CEO, TRA, says, "It's a tricky game to go into this category, especially denim and casual which are highly competitive categories."
The Haridwar-based firm plans to open around 100 outlets of Paridhan by the end of this fiscal and have a network of around 500 stores by March 2020, mostly on franchise model. According to media reports, Baba Ramdev has said that in the textile industry, 90 per cent sales take place through the unorganised segment. Branded segment accounts for only 10 per cent of the sales and the category has "hardly any Indian brand". But Indian brands such as FBB, Pantaloons and Westside are quite active in this segment. So the question here is whether playing the indigenous card can work in favour of Patanjali in driving sales?
Harish Bijoor of Harish Bijoor Consults doesn't think so. He points out that India is a major producer of textile and hardly imports. As a result, he finds the indie-story "a bit of a stretch."
"Baba Ramdev and Patanjali need to discover a different positioning stance and USP for this business," he advises.
Also, this factor doesn't count as a brand USP in the apparel category. "This is a force-fit of the ayurveda distinction that exists and existed in the case of Patanjali FMCG products such as the skin cream and toothpaste," Bijoor points out.
For brand experts like Uboweja, Patanjali will eventually have to focus on winning in each category.
"Having said that, there is enough headroom to build an Indian origin fast fashion brand in the country which no one has particularly attempted with such focus. The marketing strategy for Patanjali will largely revolve around building a large retail footprint across the country offering low price/medium value products endorsed by a highly influential brand ambassador, Baba Ramdev," he pointed out.
Also, for a brand like Livfit to succeed in the space dominated by Levis and Lee, it needs to distance itself from Patanjali, Chandramouli insists.
"In the complex space of fashion, it needs to be at an arm's length from the main brand. Even with other apparel brands, it needs to cut down on the Patanjali association."
Patanjali is eying a turnover of around Rs 1,000 crore in the next fiscal.
Ubveja says, "With a store size of 500-1200 square feet, you are looking at an annual sales per square foot of over Rs 60,000 and above, which is at the levels of a brand like Zara at its peak. I would be highly doubtful about the revenue guidance of Patanjali here."
Chandramouli agrees, "They have promised many things earlier which didn't happen. Now they are overconfident about it."
Bijoor, on the other hand, thinks it's possible. "The rag trade is large enough for Patanjali to achieve this, if only it were to crack the right positioning stance for its garment business."
Conceptualised by Boat House Media, the campaign aims to highlight that Mukta A2 Cinemas is a 360-degree brand, catering to a wide target audience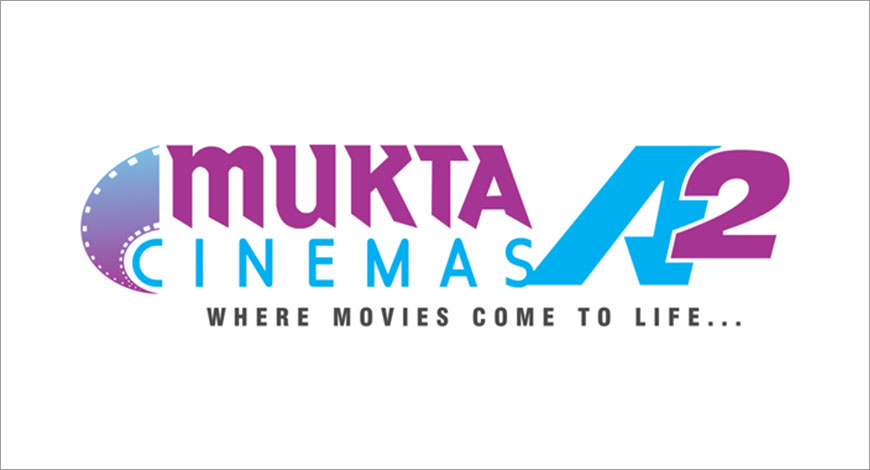 Mukta A2 Cinemas, the cinema-chain from the reputed house of Mukta Arts Ltd., has launched their first-ever brand film that highlights their motto of inclusivity for all.
As an entity, they have always endeavored to become the one-stop movie destination for all. The film was created with the sole idea to convey their high quality yet affordable offerings to their patrons. The idea behind the campaign was to showcase the premium services available at a affordable-for-all prices at their properties across the country, which makes it the go-to destination for all movie lovers. In the fun video, we see a young man arranging a day out for his family via the seamless Mukta A2 Cinemas mobile application. However, there is a twist that follows and unfolds itself as the video progresses.
Shot at the recently renovated heritage property, New Excelsior Mukta A2 Cinemas, the video takes us through the jaw-dropping iconic venue that still holds a nostalgic old-world charm embellished with a touch of modernity; lavish interiors, stunning lights and an age-old stained glass mirror.
There is a segment highlighting the plethora of delectable food and beverage options with pouring of fizzy drinks, crackle of buttery popcorn and fresh-made nachos that leap out of the screen. There is also a glance at some of the cinemas' many key amenities; large display screens, table service, comfortable seating, impeccable picture quality and state of the art sound system.
At the root of the brand is its aim to provide a premium experience to its patrons without burning a hole in their pockets, and that is exactly what the inspiration behind the video was; to portray the average Indian family with their quirks and inside jokes, having a gala time at the movies.
Conceptualised by the creative outfit Boat House Media, the brand film will be played across their 50+ screens, throughout the country and internationally, as well through their social media platforms.
Speaking about the campaign, Rahul Puri, Managing Director, Mukta A2 Cinema said, "With our first ever brand film, we had to make sure our vision was conveyed immaculately. We've taken it upon ourselves to make the cinema experience one that can be enjoyed by everyone. We hope that our efforts will resonate with movie-lovers who will appreciate the premium experience that is promised by us."
Mondelez India has installed solar panels at the homes of diya makers in Surchand, Rajasthan
Festivals form an intrinsic part of the Indian culture. Mondelez India, with its spirited campaigns, colourful packaging and unique product formats have been at the heart of India's festive spirit for over 70 years.
This year, Mondelez India brings alive the joy of goodness by bringing people together and strengthens relationships with a deep-rooted mantra of generosity and making a difference in people's lives. Just like no festival is complete without celebrations, Diwali cannot be revered in its true sense without illuminating our homes with diyas.
Surchand in Rajasthan is a village famously known as the village of diya makers, while they have been lighting up our lives for 50 years, they themselves continue to live in darkness; until recently, when Mondelez India decided to install solar panels at their homes, ensuring that Diwali, the festival of lights holds true for every house in Surchand.
Speaking on the initiative Anil Viswanathan, Director - Marketing (Chocolates), Mondelez India, said, "Cadbury is a brand built on the founding principle of goodness and generosity. The initiative reminds us of how any act of kindness, however small, can bring joy to people around you, thereby building on our strong proposition of 'Kuch Achha Ho Jaaye, Kuch Meetha Ho Jaaye'. This Diwali, we hope to celebrate the generosity in everyone, showcasing how such moments go on to strengthen human relationships."
Neville Shah, Executive Creative Director, Ogilvy & Mather added, "Brand speak is no longer enough. If you really want to be a brand that matters, you have to be a brand that does. Cadbury has always had generosity at its core. So when Diwali came around, we discovered this village that makes diyas for a living but doesn't have electricity for most of the day. The irony was obvious. And the solution was too. What if we could light up their lives, the way they light up ours? From there it was only getting it done that was the hard part. And their reactions were totally worth the hard work."
Video
Maraziti, VP - SaaS Business Development APAC, Oracle spoke about big trends shaping the data led marketing space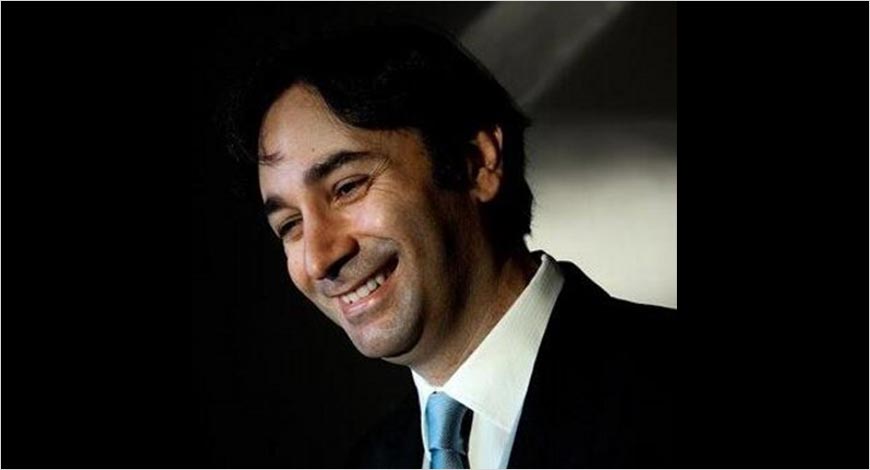 Data driven marketing has been a standard practice for brand managers for a long time now, but new research and constant innovation in this space is redefining this insightful methodology. In an interview with exchange4media, Paolo Maraziti, Vice President, SaaS Business Development APAC, Oracle spoke about big trends shaping the data led marketing space.
According to Maraziti, revenue driven KPIs and focus on personalisation is going to drive the marketing approach even more aggressively. "Marketing is going to be driven even more and more by business KPIs that are revenue driven more than before. One of their key strategies to achieve this target is through personalisation. As we went through the 70s, 80s, 90s, we started actually to have a different type of relationship which was more segment based and now it's coming back to the level of personalisation thanks to technology."
Role of Data in Targeting Customers
Speaking about the role of data in customer acquisition and customer targeting, Maraziti said, "Data is really at the core of this personalised approach. We are a data company and we are building on this strength and we consider data the fuel for personalisation in the marketing space. We can help the brands through our careful management of content distribution through channels, in order to really gain the right insights."
Elaborating on the targeted approach to client communication, Maraziti added, "When it comes to use of technology in targeting, customers steps are being taken to drive extra value from customers. So, for instance, on Artificial Intelligence (AI) there are two things we are doing - we call AIs which are deciding what channel is the best to approach a customer; are you a SMS person or should I use email to connect. So that's another level of personalisation that we have. The next one we are working on is the offering about optimising the content based on customer behaviour."
From AI to IoT
The rapid rise to Internet of Things (IoT) according to Maraziti will enable data targeting in real time and hence give better insights to marketers and brand managers into customer behaviour.
"We speak about AI, but I think another very promising channel for us in the market is Internet of Things (IoT). It can help you deliver timely messages with insightful data to target customers effectively. We are helping brands with is to have algorithms where if you know you don't have a certain uptick of the customers you can stop delivering messages to them. This also helps brands save cost on ineffective digital advertising."
The rise of Augmented Humanity
According to Maraziti the future of businesses will not be augmented reality as many experts tend to believe; instead it will be augmented humanity. "We are focused on making AI technology usable for businesses, so our slogan is to help you build your tomorrow today. I would say augmented humanity is going to be at the centre stage of the model of business for the next 10 years," stated Maraziti.
Underlining the big role that India would play in defining customer acquisition trends, Maraziti further added, "With the number of people coming to digital there would be new trends and patterns that will be adopted to connect with these new customers. In India this kind of development will be more pronounced than other markets like Europe, US etc."

Players expect 50-100% increase in revenues during the festival period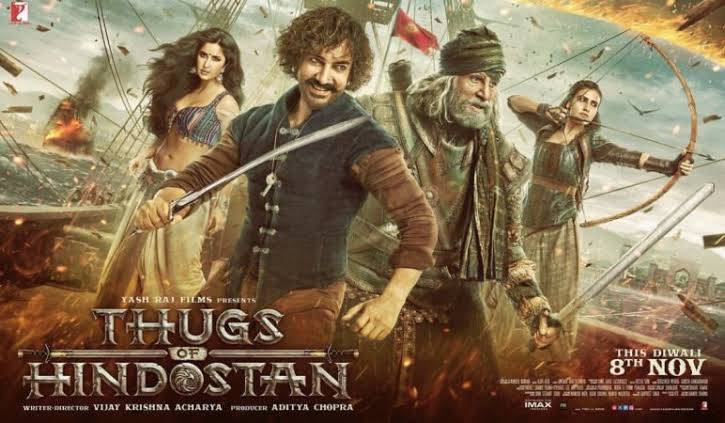 Over the years, films riding on big stars and cashing in on festive weekends of Diwali, Christmas and Eid have brought much joy to the exhibition and distribution services across the industry as far as in-cinema advertising is concerned.
Making the most of the festive holiday, YRF slotted the release of Thugs of Hindostan a day after Diwali. Starring Aamir Khan, Amitabh Bachchan and Katrina Kaif, the adventure drama is expected to write new records for Bollywood films. Industry experts predict that the big release combined with the festive time will result in considerable increase in the advertiser interest and in-cinema advertising revenues.
Talking about the trend, Devang Sampat, Director – Strategic Initiatives, Cinépolis India, said, "We expect this to be an excellent week for our advertising business. Typically, we see a spike in inquiries during such festive weekends to the tune of 50-70 per cent over the average weeks."
Sampat said with 350 screens of Cinèpolis, they are expecting to reach the highest ever Diwali week advertising revenue this time.
"With the release of Thugs of Hindostan during the festive week, we expect the advertising revenues to grow three fold as compared to our average weeks," he said.
Rahul Puri, Managing Director at Mukta A2 Cinemas, asserted that there will be a large increase in advertiser interest as well as revenues. "The festive period is one of the key advertising periods in the year across all media platforms and vehicles, and in-film advertising will be no different as media planners and buyers allocate their budgets to make a larger impact on the minds of potential customers. With a big film like Thugs of Hindustan coming out this Diwali, advertisers will be keen to associate their brands with a film which is guaranteed to get eye-balls and viewers," he reasoned.
Puri contended that it is difficult to quantify this explicitly, but it could be up to 50-100 per cent higher in certain cases.
Without divulging the figures, Seenu Kurien, VP sales and Marketing, Carnival Cinemas, said while there are the regular clients who advertise, many new clients come during the festive season.
"Majority of advertisers want to target the festive season or the time when there is a big release. This is peak time for advertising for the clients in the auto, telecom, FMCG and consumer-durables sectors who start running promotions during this time."
The festive revenue is a welcome addition to the in-cinema advertising industry which, experts say, has grown massively over the years. As per KPMG estimates, it has crossed the Rs 500 crore mark. In an interview with exchange4media, Siddharth Bhardwaj, Chief Marketing Officer - Head of Enterprise Sales, UFO Moviez, had earlier shared, "Cinema (advertising) should be Rs 850 crores in revenue. Before digitization, it was only cinema advertising happening across 300-400 screens in the country where movies were released. With the scale and the mass audience digitization has brought, brands have an avenue to build on their brand love/differentiation scores by using mass medium," he had said.
Correspondent, exchange4media, Mumbai Misbaah reports on advertising industry. Based in Mumbai, she interviews industry leaders in the creative, advertising and marketing space, reports news updates in the ad space. She drives the 'Chillout' section, and regularly reviews ad campaigns. In the past she has reported on mainline news, travel and lifestyle.
Women leaders help take appropriate measures to create a safe work culture for women & men in advertising, digital & design agencies around the country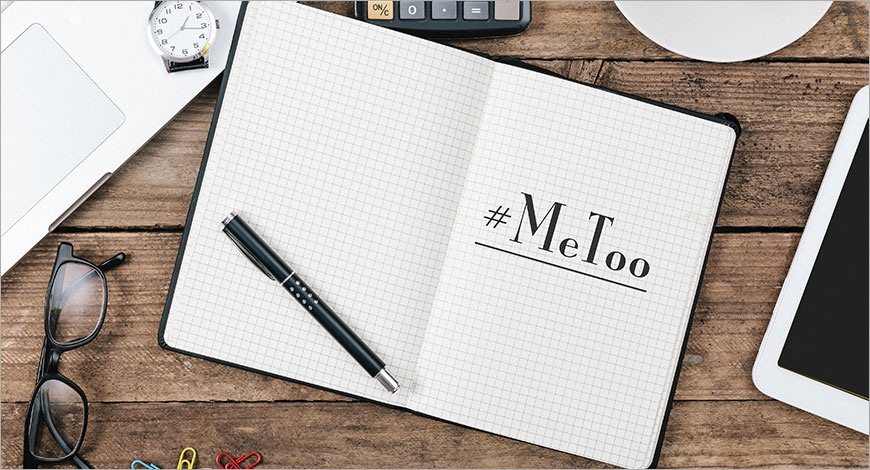 With the ongoing #metoo movement where women have revealed terrifying cases of sexual misconduct at the workplace and/or neglected complaints of sexual misconduct, a women's collective led by Elephant Design co-founder Ashwini Deshpande had penned an open letter to the women of the advertising and media fraternities; in the letter they mooted the idea of an independent body that can address harassment across the industry calling it The Collective.
Following which the women of The Collective have charted out an Action Plan for addressing sexual harassment in the advertising and media industry. Below is the transcription of the action plan as posted on social media:
"We are a group of women who love this business and have given it our all, for decades now and we will help create a safe work culture for women and men in advertising, digital and design agencies around the country. Reaching independent agencies is part of this initiative and we are looking forward to their co-operation, to make this a success. We are not representing our offices as we embark on this journey. We are, in our individual capacities, representing each one of you out there who has borne the brunt of harassment. We now have diversity and legal representatives as a part of our team, to help us walk the path from intent to action.
So, what can you expect from us? Let us start from the beginning. Let us talk about the problem. What constitutes inappropriate behaviour? What qualifies as harassment? What are the current laws regarding the subject? We will collaborate with agencies and industry bodies to raise awareness about sexual harassment through workshops in offices, and sessions at industry events. We will work with organisations to train their existing ICCs, so that the teams are fully equipped to deal with problems when they arise. Last, but certainly not the least, we will take these awareness programmes to educational institutes as well. So that the next crop of youngsters walking through our doors are armed with the knowledge of what is acceptable and what is not.
Let's move on to the solution, then. Whom should you reach out to, when faced with harassment? Write to us at hello@collective.in and someone will reach out to you and help. Our website, www.thecollective.co.in, is currently under construction. Going forward, it will serve as a database of POSH committees from advertising, digital and design agencies around India. So no matter where you work, you can contact the right people, quickly and confidentially. The website will also provide a guide to facilitate writing a complaint that captures relevant information in a clear manner. Your ICC or POSH committee remains your first port of call when faced with harassment. They are bound by law to investigate the matter fairly and promptly. However, if for any reason whatsoever, you find yourself unable to approach your internal committee or you feel that your genuine complaint has not been dealt with satisfactorily, write to us.
Finally, what can we expect from you? If you feel you have been wronged, speak out. We know it is easier said than done, but you should know you're not alone. And that silence is not an option. If you are an organisation, work with us, join hands with us, be a part of the solution. We are all on the same side here. This cause needs your participation and support as much as it does ours. That is why we call it The Collective.
Signed: Tista Sen, regional creative director, JWT; Kainaz Karmakar, CCO, Ogilvy West; Swati Bhattacharya, CCO, FCB Ulka; Deepa Geethakrishnan, NCD, Lowe Lintas; Delna Sethna, CCO, Law & Kenneth Saatchi & Saatch;i Ashwini Deshpande, co-founder director, Elephant Design; Malvika Mehra, founder and creative director, Tomorrow Creative Lab; Alpana Parida, managing director, DY Works; Preeti Vyas, chairwoman and CCO, Vyas Giannetti Creative; Shagun Seda, ECD, DDB Mudra; Pallavi Chakravarti, ECD, Taproot Dentsu; Lulu Raghavan, MD, Landor; Aazmeen Kasad, advocate and professor of law; Deepa Shankar, diversity and inclusion consultant Facilitators: Pallavi Nayak and Sakshi Choudhary"