Content JAM: The production of originals doesn't come cheap: Sunil Lulla, Balaji Telefilms
Group CEO, Balaji Telefilms Ltd in a fireside chat about everything OTT, content-marketing, ALT Balaji's master-marketing and what branded content means to him by
Published - 10-September-2018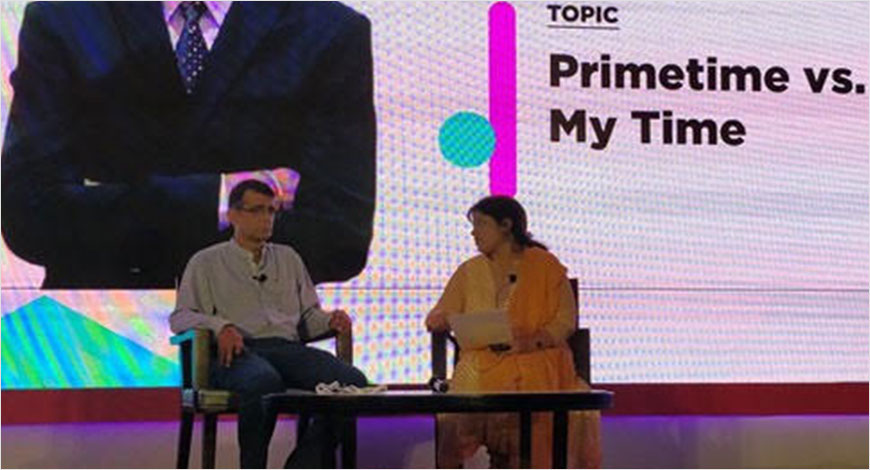 For a long time now, content creators have been preparing for content-on-the-go and for an audience that wants it now. How have newer forms of technology changed this conversation? At exchange4media's annual content-marketing conference - Content JAM, Sunil Lulla, Group CEO, Balaji Telefilms Ltd. spoke candidly to exchange4media's Associate Editor, Naziya Alvi Rahman, about everything OTT and content-marketing, right from spilling the beans on ALTBalaji's master-marketing to what branded content means to him.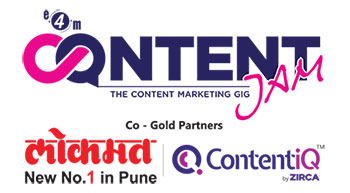 At the heart of ALTBalaji's content-marketing strategy, decoded Lulla is, "entertainment, entertainment and entertainment."
"You create something which is acceptable to the audience. If you put profit as an objective, you'll never make it. Entertainment is at the heart of it all and profit is just a by-product of it. I believe that the purpose of content and creating it is audiences," opined Lulla.
Lulla said he sees TV content reaching a level of maturity. "So is cinema. The OTT space is a reflection of how you create content for individual consumption. And there the focus is on a huge amount of subscription money." He spoke about how Indians are not in a habit of paying for their content. "For 30 years, we have been watching cable at a very, very cheap price. It is now that people are learning that there is content that I can get only if I pay. The market number which would be within 2 billion needs to go to triple digit," said the CEO.
He explained that for him content is very personal. "Content viewing at home is very ambient. You may be watching it with a friend or by yourself, you may download it and watch it. A movie you may watch on an OTT platform but it is a catch-up. For OTT content, my focus is on what is original created for the OTT space."
Speaking about the OTT originals, he exclaimed, "Content has always been original. So the buzz has been as continuous as the content created. We have created the most original content in the past one year. And it doesn't come cheap. This is not about money. It is about engagement, entertainment and empowerment. It takes passion and it takes cash. If you spend good cash behind a good plot and good story, the same cash comes back to you."
Lulla shared that to the brand while the larger reminder medium is print and outdoor is good to try and convert people, digital targeting remains an imperative part of the brand's strategy. "How do consumers get to know about us? It is because we targeted them in the right fashion. By putting a hoarding out there, I'm not necessarily going to attract their attention. You start by catching these people in social and digital environments. Then you use the audio-visual content. And then it goes on to the reminder medium. While television is good to convert people through the habit who have not seen the content, the digital space allows you to look for people who are looking for that very content and target them," he said.
When commenting on branded content and ads, he said, "I prefer not to do branding on the content. On occasions, when we have done ads, it's not about money but about what the marketer can drive to the marketing objective. A content creator is there to sell the idea and not the product," contended Lulla.
Sharing a content-marketing case-study of another brand that he likes he said, "I like James Bond the best because I think it started with two brands actually and now has a portfolio of nine brands and you still don't believe that it's overwhelming."
"We don't see content-marketing as something merely to get a return out of. We see it as serving a larger objective which is to get people engaged, entertained and empowered," he continued.
Asserting on whether the term 'content marketing' need to be streamlined or redefined, Lulla said, "When content is created and if it's created for the right kind of audience, you will market the content to the right kind of audience. The definition of it should be on the way you want to market it."
Advising on content for the OTT space, Lulla said that industry players are all evolving and learning about what people would actually like to see. "If you're a responsible player, you won't stretch the limit of people's fantasies and will still play within the context of the usually acceptable. Let's not get excited by a kiss or show of skin, it's not really relevant. In television, you kind of neuter the stories. For the OTT space you can stretch it beyond as it is an evolving market but know the differences."
The alliance will be the centre-stage for the launch of GRADO's Cotton Collection

by
Published - 1 hour ago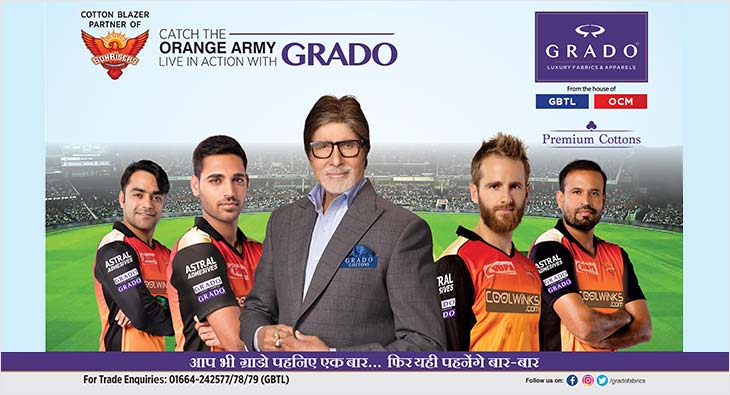 One of the leading names in the fabric and apparel Industry, GRADO from the House of GBTL and OCM joins forces with Sunrisers Hyderabad (SRH) as their Principal Sponsor and Cotton Blazer Partner for 2019. In addition to the blazing performances on-field, will also mark the launch of GRADO's Cotton Collection, with fabrics created to beat the heat and still be comfortable and fashionable.
The format of the association will be of GRADO being SRH's Principal Sponsor with logo presence on their jersey, on perimeter board, visible branding on the giant screen and collaterals for cheering at the stadium. Along with this, there will be a stand named as 'GRADO' reserved for ardent Sunrisers fans on their home turf. An experiential space will also be created for the cricket aficionados. While there will also be tickets for the team's channel partners, the sixer of this collaboration is GRADO's tie-up with key SRH players, namely Kane Williamson, Bhuvneshwar, Vijay Shankar and Yusuf Pathan. Along with making numerous runs on-field, the team members are all set to bowl us over via a shoot in stunning Cotton Collection fabrics from GRADO.
The GRADO Cotton Collection will comprise of modish fabrics in vibrant shades and patterns which include solids, checks, stripes, micro and macro structures and much more. At the epitome of comfort and style, this Collection has been crafted with impeccable quality, collation of consumer insights and industry trends.
Speaking about the association, Rajendra Agarwal, Mentor, GRADO, said, "The opportunity to collaborate with Sunrisers Hyderabad as their Principal Sponsor was a momentous stride for us. Our brand and SRH have a lot in common – team spirit, hard-work, well-synced functions and continued dedication. These synchronicities also abetted the launch of our Cotton Collection. The SRH team perfectly dovetails into our brand ethos of simplicity and sophistication."
Delighted about this alliance, K Shanmugham, CEO, Sunrisers Hyderabad said, "We are delighted to welcome Grado as the principal sponsor with Sunrisers Hyderabad for the forthcoming season Grado is a prestigious brand in the luxury fabric segment and their philosophy resonates with ours. This is an important season for us and we're looking forward to having their valuable support for what promises to be an exhilarating, and hopefully in our case, a triumphant journey ahead."
Rajasthan Royals have re-launched themselves in its new colour Pink with first Royal, Shane Warne as its brand ambassador

by
Published - 2 hours ago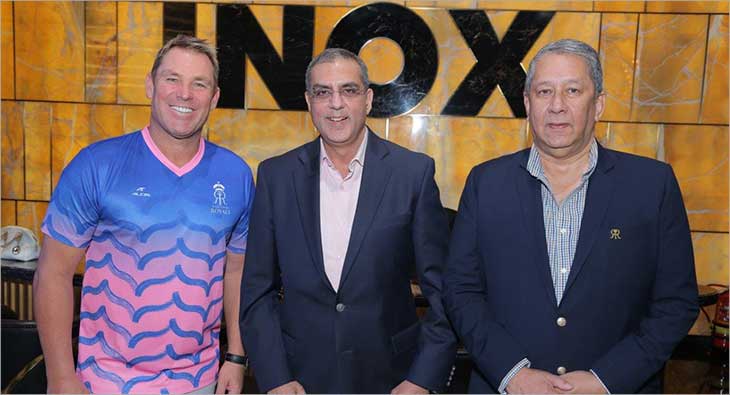 Multiplex operator, INOX Leisure Ltd, are the official partners of Rajasthan Royals. Under the partnership, INOX will have its logo presence on the team attire. INOX has been undertaking initiatives for its viewers to redefine the cinema experience in the country, blending top class luxury, impeccable services and best-in-class technology with its irresistible offers for its viewers. The strategic partnership with Rajasthan Royals will further lend a touch of royalty and offer its patrons an extraordinary experience beyond cinemas.
INOX has introduced a special offer for its guests across the country enabling them to win a free trip to Jaipur to watch a Rajasthan Royals match during this year's Indian Premier League. INOX viewers will have to book their movie tickets through INOX's mobile application or through its website in the month of March to be eligible to win the all-expenses-paid trip to Jaipur. Those guests buying a Rajasthan Royals Popcorn Tub will also be eligible for winning the coveted trip. Along with free match tickets, INOX will offer free return air tickets from their place of residence, a 2 Nights-3 Days stay and sightseeing at Jaipur to the winning viewers. The eligible viewers also stand a chance to win the Rajasthan Royals jerseys, autographed merchandise and a chance to meet the Rajasthan Royals players.
Rajasthan Royals have re-launched themselves in its new colour Pink with first Royal, Shane Warne as its brand ambassador. Having donned various hats with Rajasthan Royals, Warne, the brand ambassador of Rajasthan Royals said, during a recently held interactive session at INOX Atria at Mumbai, "Thank you INOX for getting on board with the Rajasthan Royals. It's a terrific family to be a part of. I am privileged to have witnessed such a beautiful cinematic experience today."
Alok Tandon, CEO - Inox Leisure Limited added, "With a clear focus on curating the best experience for our patrons, we have continuously been working on partnerships, allowing us to take their cinema experience to new levels. The partnership with Rajasthan Royals adds a royal touch to our brand offering. We invite our patrons across the country to come forward and win a chance to experience the royalty of Rajasthan Royals from close quarters. We would also like to thank Shane and the entire Rajasthan Royals leadership for coming on-board with INOX."
Warne set the partnership rolling as he addressed the top management of INOX Leisure Ltd and shared his life experiences on how teamwork, respect within the team, and leadership matters for any sport or an organisation to be successful.
Presented by Reliance Entertainment, Rohit Shetty Picturez, in association with Dharma Productions, Simmba will premiere on 21st March on ZEE5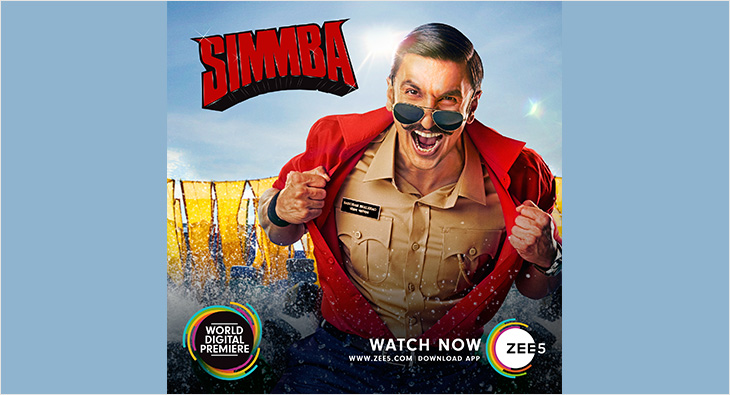 In another summer surprise for its viewers, ZEE5 announces world digital premiere of Simmba. The blockbuster with a power-packed star-cast comprising Ranveer Singh, Sara Ali Khan, Sonu Sood and Ashutosh Rana in lead roles, icing it off with a special appearance by Ajay Devgn, is set to premiere on 21st March on ZEE5.
After a having phenomenal run at the box office, Rohit Shetty's high decibel cop drama is all set for a world digital premiere on ZEE5. The story revolves around Sangram Bhalerao played by Ranveer Singh, a notorious cop who wants to make money. Until an event happens in his life, which alters him and makes him choose the moral path.
Manish Aggarwal, Business Head, ZEE5 India, said, "For over a year, since our inception, Originals and World Digital Premieres have been our key content pillars. While we have had a good run with our Originals, we have also presented some of the biggest blockbusters on the platform straight after their theatrical releases. This year, we have two of the most popular and successful films – Uri: The Surgical Strike and Simmba premiering back to back on the platform. Fans all over have been eagerly waiting for Simmba to release on ZEE5 and the film with its sheer mass appeal and striking performance by Ranveer Singh is certain to become a huge success just like it did at the box office."
Rohit Shetty, Director and Producer – Simmba, commented, "Simmba is a thorough entertainer yet the issue we are addressing had to be dealt with seriousness. I am glad that the audience loved the film along with the concept of our cop universe. World digital premiere on ZEE5 is a great opportunity for us to take the film to audiences across the globe.'
'Hello Sensodyne' is a technology innovation that uses Google Assistant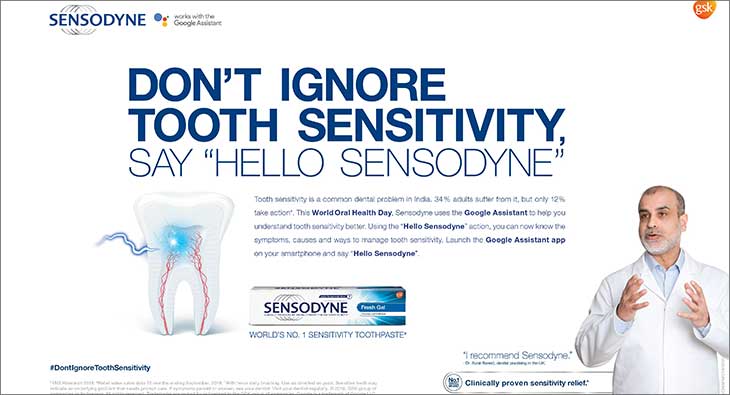 GSK Consumer Healthcare's Sensodyne has announced the launch of "Hello Sensodyne" on the ocassion of World Oral Health Day. A first in the category, "Hello Sensodyne" is a technology innovation that uses Google Assistant and helps users understand tooth sensitivity better and offer guidance using voice command.
Using "Hello Sensodyne", users can now know the symptoms, causes and ways to manage tooth sensitivity. All one has to do is launch the Google Assistant application on any smartphone and say "Hello Sensodyne".
Anurita Chopra, Area Marketing Director, Oral Health, GSK Consumer Healthcare said, "Tooth sensitivity is a common condition not only in India but around the world. The lack of awareness of this condition makes many consumers give up the simple pleasures of enjoying their favourite food and drinks. We are excited to launch this break through, first-of-its-kind tech innovation 'Hello Sensodyne' that will address queries of individuals on tooth sensitivity and allow them to take actions towards leading a sensitivity free life."
In India, 1 in 3 adults suffer from tooth sensitivity. It is a condition that can develop over time, typically as a result receding gums and enamel wear. Tooth sensitivity happens when the softer, inner part of the tooth called 'dentine' gets exposed. Dentine lies under the enamel and the gums. Once the dentine is exposed, external triggers (such as a cold or hot drink) can stimulate the nerves inside the tooth, causing the characteristic short, sharp sensation of tooth sensitivity.
As part of a 360-degree marketing campaign, TVCs will be run for 8 weeks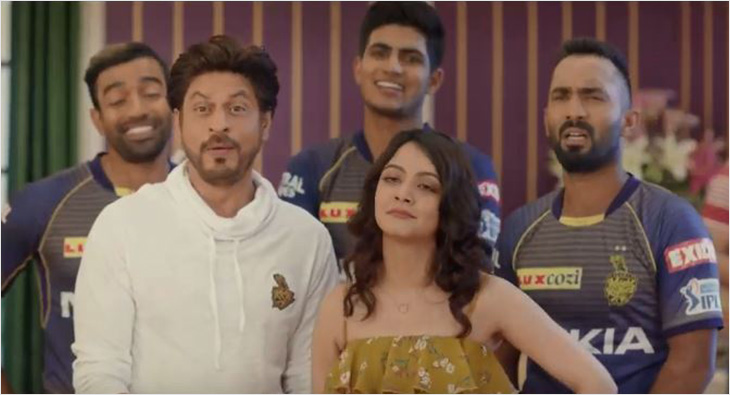 Goibibo has launched its Travel Cash Fest campaign by signing up with two of the most popular IPL teams, Kolkata Knight Riders and Royal Challengers Bangalore.
The campaign has been aimed at generating excitement and gaining traction among young Indians by bringing together Cricket, Bollywood and passion for Travel through one of its most rewarding campaigns.
Linking the thrill of cricket with travel, the campaign features Goibibo's Brand Ambassador – Deepika Padukone along with Kolkata Knight Riders (KKR) Team co-owner Shah Rukh Khan and Royal Challenger Bangalore's (RCB) Captain Virat Kohli.

The campaign this year is an extension of last year's successful summer campaign during IPL, aiming to take it to an even grander scale by signing up with two IPL teams instead of one.
The inclusion of Super Matches and Super Days as part of this campaign will give an even higher opportunity for customers to win Travel Cash on the Goibibo App.
Taking the offering a notch higher, the campaign this time offers the option to purchase Goibibo pass, in case the user does not have an immediate travel plan in mind and wants to preserve travel cash from expiring. The Goibibo pass can be used to get room nights, flight meals, hotel upgrades, insurance and more over a period of one year.

Commenting on the campaign, Saujanya Shrivastava, Group Chief Marketing Officer, said, "At Goibibo, we have gone beyond the sponsorship association to bring out a winning proposition that will entertain, engage and give an opportunity to earn Travel Cash in a captivating gaming format. Innovative product like Goibibo pass will further whet the appetite of travelers as they play and win for new milestones. While celebrating the game India loves, the campaign will not just spur but also reward travel aspirations of a young India on the move."

Hemant Misra, Managing Director, Magic Circle, said, "Using the ammunition of multiple celebrities in a meaningful and engaging way to present the travel cash construct on Goibibo made the challenge for us even greater this time. While rivalry has been used often in cricketing context, we spun it around to a rivalry that works at scoring more not simply to win the match but to win travel cash. The storyline built an electrifying chemistry between the celebrities and we are looking forward to see the viewers gaming for travel cash this IPL as they enjoy these top teams compete."

To win during the Travel Cash Fest, consumers will have to keep their Goibibo App open while the match is on to get a chance to earn while enjoying the IPL game. Goibibo's new high-decibel campaign aims to drive deeper engagement with the brand among cricket viewing audiences by driving real-time engagement between the game and their travel rewards.

A 360-degree marketing campaign will include TVCs which will run for 8 weeks across high-impact genres like IPL, General Entertainment Channels, HD channels, Hindi Movies, Hindi and English News and Regional channels. The characters in the TVC have been brought to life by MagicCircle.
Six iconic denim styles, steeped in heritage and forever linked to the 70-year Wrangler journey have been re-issued and restyled for the modern world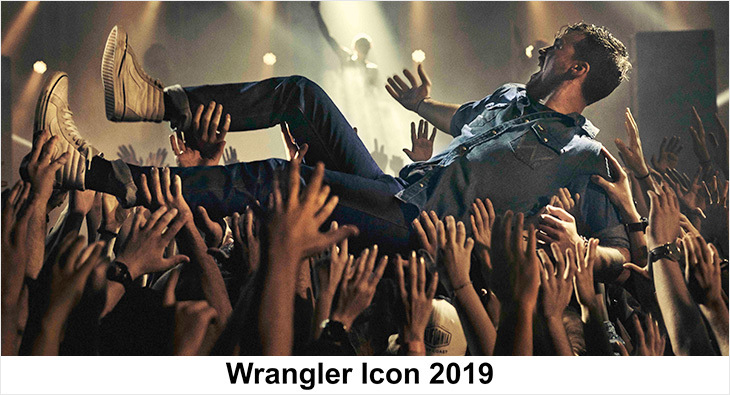 Every icon has an origin story. Initially designed as a staple that could withstand the work of ranch hands and rodeo cowboys, Wrangler denim soon became a revolutionary style move for the icons. Its simple functionality and outlaw appeal made Wrangler a natural choice for artists, musicians, and actors always looking to set trends and blaze new trails. To celebrate this authentic attitude and era-defining style, Wrangler introduces its Icons Collection of jeans, shirts, and jackets for a generation who will create and be part of the iconic moments of today.
Six iconic denim styles, steeped in heritage and forever linked to the 70-year Wrangler journey have been re-issued and restyled for the modern world. The definitive, cult icons are available in four different stages of wear and fade to give the collection its unique edge (new, one year, two years and three years):
New: Denim comes in crisp, rich, and dark, straight from the mill.
One year: Darker fade patterns recall a year of wear while keeping to the denim connoisseur's trend for rarely washing jeans.
Two years: The lighter, less contrasted look of faded denim that comes from two years of wearing and washing regularly.
Three years: In line with the evolution of the "no wash" trend, this denim recreates the look of a jean that has been washed only a handful of times, with authentic fade patterns.
11MWZ, Men's Western Zipper: For the 2019 reissue, the original style's exaggerated "kick" historically cut generously to fit over a cowboy boot, is streamlined for today's consumer. Otherwise, with the same slim profile, higher rise and original tobacco stitching against the revolutionary broken twill denim, it's just as any mid-century rodeo star would remember it. Available in new, one- year, two-year and three-year wear and fade patterns.
124MJ, Men's Western Jacket: The archetypal denim jacket, Steve McQueen wore it buttoned up and collar popped, while John Lennon took a more bohemian approach, wearing his open and over a shirt or sweater. Regardless of how you style it, the design is timeless, and the reissue is virtually unchanged. The sleeves are slimmed, and the body is slightly lengthened and the proportions, positioning of the heritage tobacco stitching, rounded pocket flaps and copper buttons are all true to the original. Available in new and three-year.
27MW, Men's Western Shirt: Created for cowboys but embraced by rock stars, the 27MW launched in the mid-1960s, this piece quickly became a blueprint for the western-style shirt. The reissue remains faithful to the original, with authentic detailing on the shape and depth of the yokes, cuffs, and plackets, color and positioning of the stitching, and iconic details such as the W pocket stitching and pearl snaps. Available in new and one-year.
Beginning late February, the Wrangler Icon collection will be available at key Wrangler outlets.
Saregama Carvaan has been pre-loaded with 5,000 evergreen Hindi songs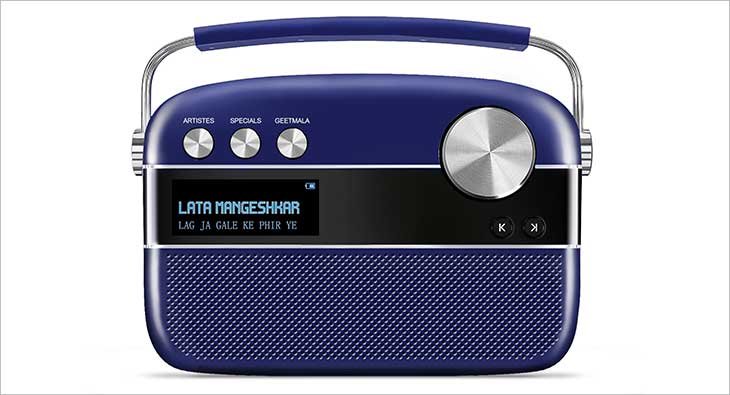 It's the time of the year when families come together to celebrate Holi. Carvaan has introduced the idea of being able to enjoy the occasion with dear ones while swinging to evergreen Bollywood songs.
Saregama Carvaan is pre-loaded with 5,000 evergreen Hindi songs. The collection has been handpicked through a process of research and classified based on artistes, lyricists and music composers and genres and moods.
From the entire and much popular vintage collection of Ameen Sayani's Geetmala to R.D. Burman's pulsating hits, to the evergreen favourites of Kishore Kumar, Lata Mangeshkar, Asha Bhosle, Mohd Rafi and Mukesh, one can select any category by turning the jog-dial and re-live the golden era of music. You can also enjoy your personal collection of songs by plugging in a USB drive or by streaming songs from your phone to Carvaan via Bluetooth.
Going beyond the barriers of language, one can pick Carvaan from Carvaan Mini Tamil, Gurbani and Hindi. Additionally, there is Carvaan Tamil and Bengali, along with self-indulging Carvaan Gold and Carvaan Premium.


TCL will sponsor Delhi Capitals during the Indian Premier League 2019 season and will collaborate for engaging, consumer-centric brand initiatives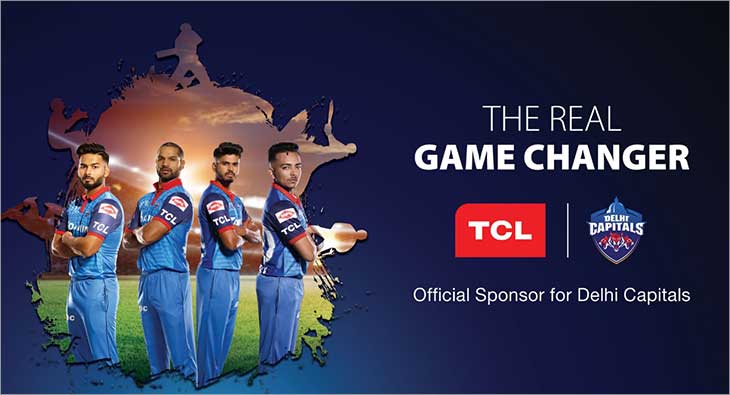 TCL Electronics, the global television brand, and consumer electronics company, has announced its partnership with Delhi Capitals as a team sponsor for the upcoming season of the Indian Premier League (IPL). Delhi Capitals (previously Delhi Daredevils) is one of the founding members of the Indian Premier League and has participated in every edition of the popular annual cricketing tournament.
As part of the association, TCL will sponsor the Delhi-based T20 team for the duration of IPL 12. A game-changer in the television and consumer electronics space, TCL Electronics' decision to partner with the IPL team is only natural given the latter's status as a brand that has changed the face of cricket and sports in India.
The association also taps into the synergies between TCL's global legacy of over 38 years as a pioneering consumer electronics company – as well as the country's 5th largest television brand as per the current market share – and Delhi's rich cultural, social, economic, and political heritage as the national capital. Leveraging IPL's massive reach and viewership, the brand aims to further cement its leadership position within the Indian market. The latest development reaffirms TCL's strong India-first approach and underlines its commitment to delivering newer experiences and innovative, cutting-edge technology affordably to the country's vast and growing customer base.
The company inaugurated its GIANT Panel factory in Tirupati, Andra Pradesh, in 2018 – its first such manufacturing facility outside of China. Expected to commence operations this year, the Tirupati unit will create more than 8,000 jobs to revitalise economic activity within the region, in addition to helping TCL provide innovative India-centric products at the most value-driven price points to customers across the country.
Speaking on the announcement, TCL India Country Manager Mike Chen, said, "As one of the biggest sports hubs in India, the Delhi/NCR region has a massive base of cricket fans devoted to Delhi Capitals. Our decision to partner with the T20 team, however, is influenced by more than just the end-consumer reach. Both TCL Electronics and Delhi Capitals have distinguished brand legacies and are known to be game-changers and pioneers in their respective domains. This mutual core synergy is why we have tied-up with Delhi Capitals as a team sponsor." "IPL is an India-centric intellectual property and is present across the country, while New Delhi is the country's power centre as its Capital. Our association with Delhi Capitals and, by extension, IPL 2019 will help us to tap into India's passion for cricket and deliver newer experiences to customers on a pan-India level," he added.
Dhiraj Malhotra, CEO – Delhi Capitals said, "We are delighted that a top global brand such as TCL Electronics has come on board as the team sponsor for Delhi Capitals. As a team, we aspire to engage, delight, and entertain cricket fans across the country. The association with TCL will help us elevate that engagement to another level through novel cross-channel initiatives."
During the two-month long tournament, TCL Electronics will also run an integrated brand campaign across multiple online and offline channels. As part of the campaign, the brand will also launch new products and categories to the Indian market, and promote its current offerings across various channels. This will include social media engagement, on-ground activations, strategic website banner placements, and a 'Cheer for the Brand' selfie contest, as well as a recognition of 'Best Fan Moment' in collaboration with Delhi Capitals.
TCL India Country Manager Mike Chen said, "Having emerged as a game-changer in the consumer electronics space, we will further leverage the mileage from this association to introduce new products and categories to TCL's portfolio for the Indian market. We will be looking to further build on our India-first approach and bolster our emphasis on creating products 'for the people, by the people, with the people'."
A leading player in the global TV and consumer electronics segments, TCL Electronics has established itself as a frontrunner in the Indian market within a short time since its national launch. The brand has emerged as a clear consumer favourite across multiple categories, such as home entertainment, on the back of its advanced tech-led products and unmatched affordable pricing. With its latest association,
TCL Electronics is further consolidating its market position and driving heightened brand engagement through the medium of cricket – the most popular sports in India. TCL will also introduce special offers and campaigns in association with Delhi Capitals throughout the tournament to deliver novel experiences to all Indian cricket lovers.
The tour will have a new feature of an AI-powered training installation developed by Google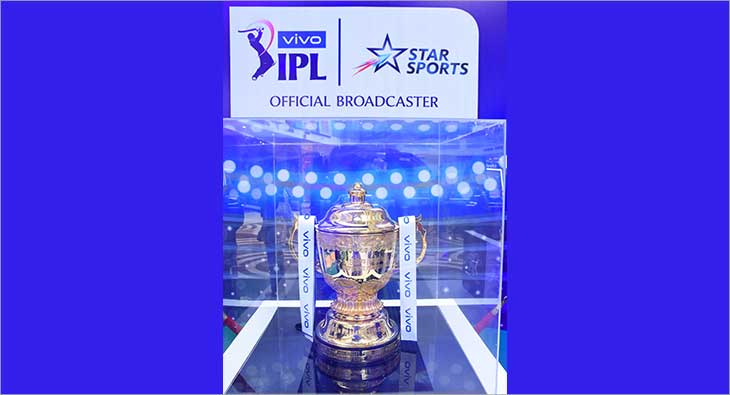 Star Sports and BCCI have tied up for the VIVO IPL 2019 Trophy Tour with an AI powered training installation developed by Google.

The Trophy Tour that started in New Delhi on Sunday will travel across each franchisee city with Bengaluru on 22nd March, Chennai on 23rd March, Mumbai on 24th March, Kolkata on 30th March, Hyderabad on 31st March, Jaipur on 6th April and finally Chandigarh on 7th April. This will give fans an opportunity to get their hands on the coveted VIVO IPL trophy.

The Trophy Tour began in Delhi where fans experienced a new and evolved platform called the 'AI Coach' teaching a range of famous cricket shots and comparing their skills against the pros.
Fans had the opportunity to attempt Mahendra Singh Dhoni's Helicopter shot, Virat Kohli's Cover Drive, Rohit Sharma's Pull shot, and Delhi-boy Rishabh Pant's Switch hit shot.
Setting the perfect start to this 8-city long tour, fans were seen attempting practice shots, and then comparing that to a pre-trained video of the cricketer they selected that gave them an accurate score.
Cumberbatch of 'Sherlock' fame has a strong resonance among pop culture and youth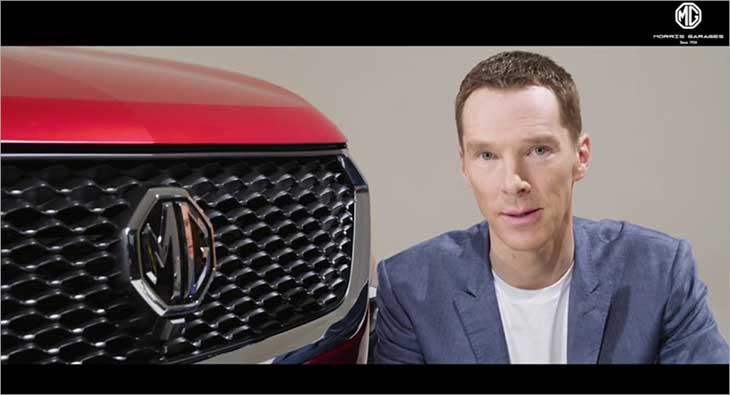 Morris Garages India has announced British actor Benedict Cumberbatch as its brand ambassador.
Cumberbatch on the association with MG brand said, "I have grown up seeing and reading about MGB's and MG Midgets, recognising MG as a classic and iconic brand. I am delighted to be part of the launch of the new MG in India with the MG Hector, which may well be a classic of the future."
Rajeev Chaba, Managing Director and CEO, MG India, said, "As one of the most recognised and beloved cultural icons from the UK, Benedict has a lot in common with Morris Garages. He has, throughout his career, experimented with various types of roles across stage productions, TV shows and movies to push the bar ever higher, something which resonates with MG's commitment to technological innovation. His social and philanthropic work, as well as his support for inclusivity beyond gender is also in sync with our core brand ideology of nurturing diversity. We are glad to have Benedict Cumberbatch as our brand ambassador to represent MG."
Cumberbatch of 'Sherlock' fame follows a strong resonance among pop culture and youth. The association further underlines MG's unique British heritage and its focus on enabling the future with the core pillars of innovation, diversity and technology.