We have seen 20 times growth in Internet consumption in India: Rajan Anandan
Rajan Anandan on winning the IMPACT Person of the Year award, the scale at which Internet users are growing in India and new consumer behaviour trends

by
Published - 08-December-2018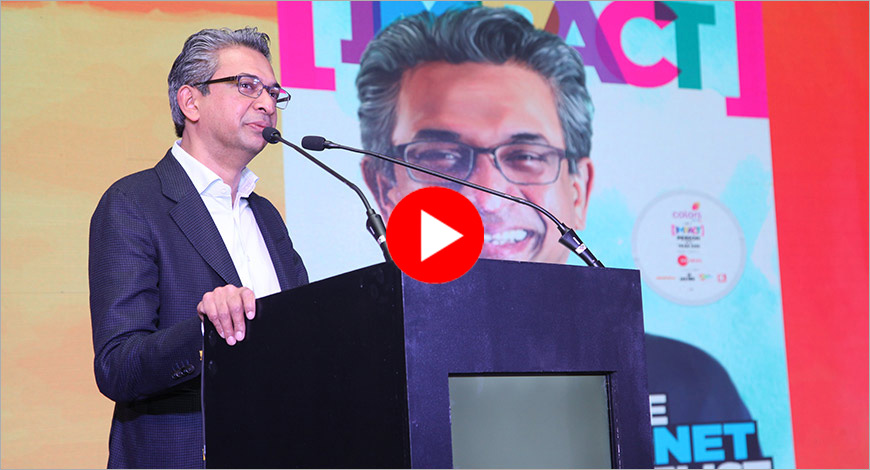 Rajan Anandan, Vice President, Southeast Asia and India, Google, took home the IMPACT Person of the Year 2018 Award, instituted by the exchange4media group to recognise excellence in the advertising, media and marketing domain.
He won the award for driving Internet adoption across India, especially in Tier II and Tier III towns, through several initiatives including 'Navlekha', Google's platform for users in India who are not conversant with English, 'Internet Saathi', an initiative to bring more rural women online, and the Indian Railways high-speed Wi-Fi project, providing free Wi-Fi to consumers at railway stations across the country. He has also been responsible for accelerating innovation in India and Southeast Asia for Google. Under Anandan's leadership, the company saw its profits increase from Rs 306.6 crore in 2016-17 to Rs 407.2 crore in 2017-18, with a total turnover of Rs 9,337.7 crore.
Watch Anandan's speech here and scroll down to read:
Commenting on his win, Anandan said the recognition isn't about him but about the incredible Internet users in India. "It's very humbling to win this award. I congratulate all the other nominees. But this recognition isn't about me. It's a recognition for the incredible Internet users in India and the recognition of the amazing products that Google has and of the amazing team at Google as well as the ecosystem partners we have been fortunate to work with. From the bottom of my heart, I'm truly appreciative of being at Google," he said.
Anandan remarked that India is at an interesting time when it comes technology.
"When it comes to consumer Internet, what we are seeing in India is unparalleled; something that we haven't seen in the history of Internet. We have witnessed a scale of growth and consumer behaviours that we haven't seen before. And this makes it very exciting. There are 400 million Internet users in India and we're adding 8-10 million Internet users every month. As data is becoming more affordable, all of these users are spending more time online," he explained.
Anandan shared that the average consumption per user per month has crossed 10 gigabytes. "Two and a half years ago, that number was less than one. So we've seen 20x growth in Internet consumption."
Shedding light on the emerging Internet user behaviour, he said it is largely being driven by voice. "The new Internet user wants to speak to the Internet and doesn't want to type." He revealed that India has the highest online video market in the world and also pointed out how going vernacular is another trend the brand has taken note of.
"There are over 300 million online video users with watch time growing rapidly. And users today prefer accessing the Internet in their local language," Anandan added.
Making a case for what Internet is doing for the masses, Anandan spoke about how it is enabling world-class facilities at their fingertips. "What excites me the most is what Internet is enabling for the real India. Today, there is an app that uses AI to deliver world-class diagnostics even in the most tiny, remote villages. People can also easily get access to education with many online courses and programmes at their disposal."
Speaking about Internet Saathi, Google's initiative to bridge the online gender divide in India, he said, "As we started working on it, we learnt that only 10 per cent Internet users in rural area were women. The digital gender divide in rural India was worst."
Anandan acknowledged that this stemmed from constraints such as no access to smartphones, societal pressure and lack of understanding of what Internet could do for them. Google decide to give them a smartphone and show them how to use the Internet apart from giving them a stipend, he said. In the process, they trained over 20 million women. Through this initiative, he shared, Google gathered insights on what these women actually wanted.
"They want to get access to education for their families, they want to know how they can make more money and want healthcare of their families. Internet is bringing the best of the world to India and is extra-ordinarily relevant to India," he asserted.
Anandan shared how the power of the Internet converted some of these 'internet saathis' into rural entrepreneurs. He highlighted how they didn't know what Internet was able to do for them. But as they learnt how to start a business, they started making 10 times more than what they did earlier.
He left the audience with an interesting question. "I want you'll to think where would India be when every single Indian will be online?".
KiViHealth is a clinic management platform and its "digital prescription pad" tool allows doctors to generate digital prescriptions 

by
Published - 36 minutes ago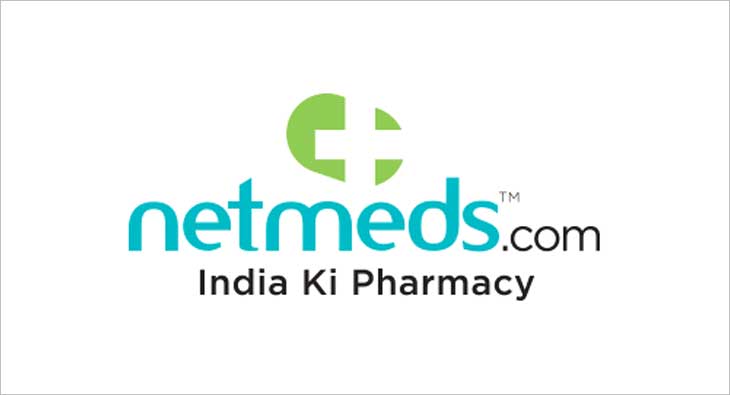 Netmeds.com has announced that it will be acquiring health-tech startup KiViHealth in a cash and stock deal.
KiViHealth is a practice or clinic management platform and its USP is built around its unique "digital prescription pad" tool which allows doctors to generate digital prescriptions.
Creating a prescription digitally not only rules out any possible misinterpretation of the medication or dosage, it also creates an electronic historical health records storage for the benefit of the patient as well as the physician.
AI-based prescription management technology helps doctors diagnose similar conditions in patients and helps healthcare stakeholders analyse trends that can be used as a predictive analysis tool.
Furthermore, the app also provides an appointment booking module and patient engagement tool along with billing and invoicing solutions and serves as an "end-to-end" clinic management solution.
Additionally, the platform provides robust doctor-patient collaboration tools which empower the creation a fully digitized clinic. This platform uses AI, automation and visual aids to create a patient-centric digital healthcare management information system and a next generation online clinic. With over 3,100 hospitals and health centres, KiViHealth manages over 2 million patient records and provides services to more than 2,000 doctors through its website and mobile app. It was founded in 2015 by Indian School of Business Alumni, Bhanu Mahajan and Rajandeep Singh.
Speaking about the acquisition, Founder & CEO of Netmeds.com, Pradeep Dadha said, "We continue to develop a well-rounded healthcare eco-system around Netmeds. The acquisition of KiViHealth is a shining example of an innovative, technology powered, next-generation health care application that caters to the needs of a modern-day doctor. With this acquisition, Netmeds.com adds to the portfolio of technology driven solutions as it transforms the brand into a complete healthcare product and service company."
Speaking about the features of the app, Pradeep Dadha said, "The platform not only creates a digital patient health record repository with the 'digital prescription pad' tool, but also powers day-to-day operations such as appointment booking, invoicing and medicine inventory management. It serves as an end-to-end clinic management solution."
KiViHealth co-founder Bhanu Mahajan said: "KiviHealth has been well-received by the medical community which has embraced this new-age doctor/patient collaboration tool. Netmeds.com is the perfect partner to help us achieve the scale that we believe is within our grasp."
"Being under the aegis of one of the most trusted brands in e-healthcare space will inspire a greater level of confidence, accelerate our growth and help us achieve our vision of being a universal digital healthcare management platform," KiVi Health Co-founder Rajandeep Singh added.
Netmeds.com also acquired online video consultation app JustDoc last September venturing into healthcare services, diagnostics and consultation.
This new "Share Joy, Not Rumors" campaign will educate people on the controls available in WhatsApp so they are empowered to stop the spread of misinformation

by
Published - 1 hour ago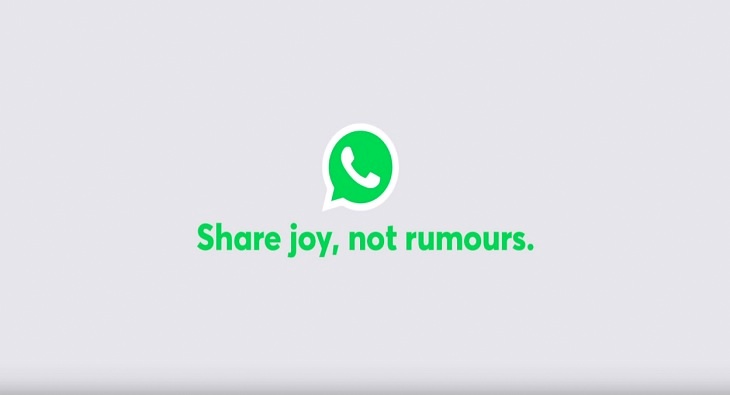 As India goes to vote at the General Elections in April, WhatsApp launched its second leg of the 'Share Joy, Not Rumors' integrated education campaign to encourage the responsible use of its platform.
The first phase of the campaign successfully reached hundreds of millions of Indians including both rural and urban areas, and WhatsApp is building on the campaign with a second-round focused on supporting a safe election process. In addition to the earlier TV, print and radio ads, this new "Share Joy, Not Rumors" campaign will educate people on the controls available in WhatsApp so they are empowered to stop the spread of misinformation. The short online videos can be seen on social media platforms and are a step by step tutorial on how to exit a group, block a contact and the significance of the forwarded label. They are available on YouTube.
WhatsApp's digital literacy partners, including DEF and NASSCOM, will share these videos to grow awareness. The print ads are aimed to act as reminders on how to spot, verify and stop sharing of misinformation that can cause harmful outcomes during the sensitive period of polling.
"Proactively working with the Election Committee and local partners for a safe election is our top priority", said Abhijit Bose, Head of India, WhatsApp. "Expanding our education campaign to help people easily identify and stop malicious messages is another step towards improving the safety of our users."
This campaign is one part of a series of actions that need to come together to resolve the underlying societal challenges contributing to misinformation and WhatsApp remains committed to doing its part to ensure that the platform continues to be a safe and private space for personal communication.
WhatsApp has taken several steps since last year to empower its users through education, prevent abuse and partner with Civil society, government and law enforcement in order to address this complex issue. Building on efforts in these three areas is a priority that began with the first public education effort in August 2018 by running ads in print, on the radio, and working with the Digital Empowerment Foundation to reach community leaders in key states.
Soon, the first phase of the national education campaign of "Share joy, not rumors" was launched, followed by publishing a white paper that explains how WhatsApp bans accounts engaging in bulk messaging and automated behavior to stay ahead of highly-motivated abusers. Most recently, a partnership with the NASSCOM Foundation was kicked off to train college students and volunteers on digital literacy with a focus on first-time voters.
Swiggy POP will be integrated on the Hotstar app so that viewers can order food while watching matches

by
Published - 2 hours ago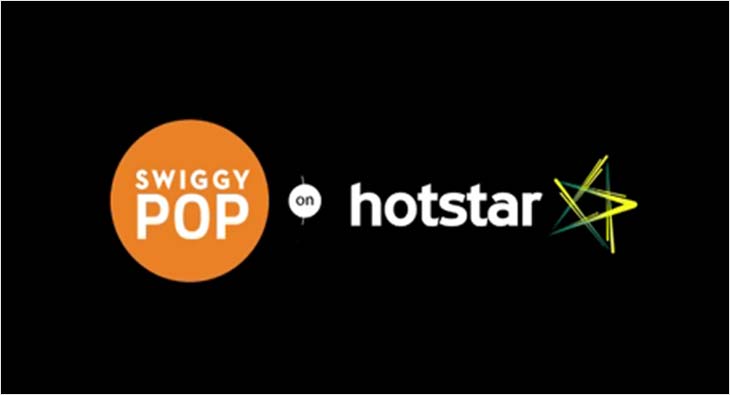 As the cricket frenzy reaches a crescendo this March, Swiggy and Hotstar are coming together to allow consumers to order their favorite meal from Swiggy, without taking their eyes off a single ball. Swiggy POP, Swiggy's curated single-serve meals from top restaurants across the neighborhood, will be integrated on the Hotstar App making for a pleasurable viewing as well as food ordering experience.
Commenting on this unique, first-of-its-kind integration, Srivats TS, VP Marketing at Swiggy, said, "Our collaboration with Hotstar aims to satisfy the insatiable love we Indians have for cricket and food. We believe a nail biter of a match accompanied with great food is a delicious combination to serve up this cricketing season! We are extremely pleased to present this innovation in association with Hotstar. Through this, we hope to build a deeper bond with our cricket crazy fans by offering them an uninterrupted viewing and extremely convenient food ordering experience."
Swiggy's food ordering analysis from the cricketing season last year indicated an increase in online orders during the period. Considering the sporting event is all about action, suspense, drama and food, last year, Swiggy saw a 25 percent increase in order numbers during the season, compared to pre-season, with the highest number of orders received on the day of the finale, the company said in a statement.
This integration with Swiggy is part of Hotsar's bid to provide viewers with an engaging experience for VIVO IPL 2019. With the motto of 'Koi Yaar Nahi Far', Hotstar is rolling out a first-ever social cricket-watching experience which will provide viewers the opportunity to invite, chat and compete with their friends and family. On the back of this, the streaming giant expects to reach over 300 million viewers, about 50 percent more than last year. For Swiggy, which has millions of users itself, this would mean an opportunity to innovatively engage with their existing customers whilst tapping newer ones as well, serving everybody their favourite dishes with absolute ease.
Some interesting food ordering trends witnessed on Swiggy last year:
Bangalore topped the list for pizza orders as supporters watched their team win from losing positions and vice versa

Though not among the qualifying four, the Kings XI was joined by their fans in their celebration with over 100 percent increase in orders for tradional Punjabi dishes like Kadai Paneer, Dal Makhni and Butter Nan in Chandigarh

Chennai celebrated CSK's return by ordering Chicken and Mutton Biryani which were the most ordered items. The city also ordered a record number of fries during their team's matches with the one team that made them feel the heat: Sunrisers Hyderabad

Jaipur too celebrated their team's royal return to the tournament with a mix of Paneer Butter Masala, Kadai Paneer and Aloo Tikki Burger

Cheering for Mumbai, cricket fans in the city opted to settle in with Dal Khichdi, making it the highest ordered food item during the IPL in Mumbai

Finally, consumers in Delhi consoled themselves with a comfortable yet indulgent mix of Butter Nan and Dal Makhni
The e-commerce policy, if implemented in its present form, may prove to be a threat to Originals from global OTT platforms like Netflix and Amazon Prime, say experts

by
Published - 7 hours ago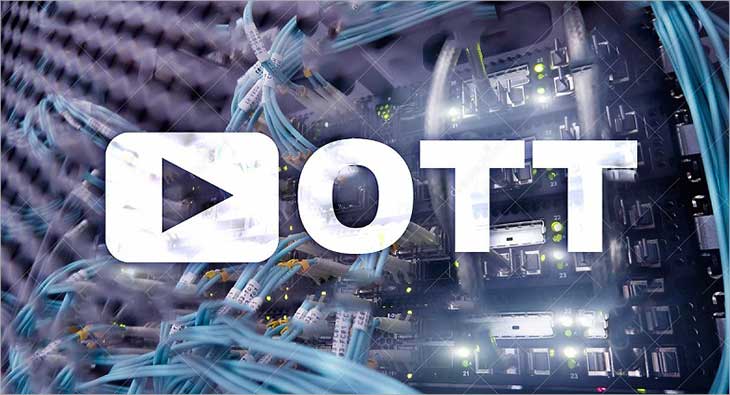 The draft e-commerce policy, if implemented in its current form, is most likely to act as a boon for homegrown OTT platforms with respect to Originals.
According to the Department for Promotion of Industry and Internal Trade (DPIIT)'s draft national e-commerce policy, an e-commerce platform with foreign investment cannot exercise ownership or control over the inventory sold on its platform. Thus, the e-commerce policy may prove to be a threat to Originals coming from global OTT platforms like Netflix, Amazon Prime and Hotstar. In the absence of Originals from these platforms, homegrown OTT players like Zee5, Voot, Alt Balaji and Hoichoi could turn out to be the direct beneficiaries of the draft policy, say experts.
As per DPIIT's policy, the terms 'e-commerce', 'electronic-commerce' and 'digital economy' can be used interchangeably as per the context. It says e-commerce includes buying, selling, marketing or distribution of goods, including digital products and services, through an electronic network. The draft also covers delivery of goods, including digital products, and services either online or through physical means.
"Going by the definition in the draft e-commerce policy, OTT falls under e-commerce on the virtue of being a digital product in the e-commerce marketplace," said Atul Pandey, Partner at Khaitan & Co, a law firm.
Most OTT platforms have been betting high on the Indian market and have been working towards capturing the Indian audience. Earlier this year, Hotstar announced setting aside a budget of Rs 120 crore for production of Original content, just for the Indian market. It has even tied up with big names like Salman Khan for these projects. While Netflix has already released five Originals for the Indian market and have eight more planned for this year, Amazon Prime too is going big with Originals and have an upcoming action thriller series with Akshay Kumar.
"During liberalization there were fears about Indian industries losing out to companies from the developed world. But the Indian manufacturing and services sector has actually grown in leaps and bounds after the end of the Licence Raj. The OTT industry is facing a similar scenario. E-commerce policies should not stop foreign players from running originals. There should be level playing field so that consumers are able to get the best of content and the players thrive in a clear competitive environment. Only then will the Indian OTT platforms be forced to become world-class if they want to survive," said an insider.
Vishnu Mohta, Co-founder of regional OTT platform Hoichoi, agreed competition, in any form, was good for the industry. "There might be a slight advantage if global players do not show Originals."
"We are in a nascent stage and the OTT eco-system needs to grow in many folds. People should have more options to get hooked on to this platform," Mohta added.
Meanwhile, Atul Pandey shed some light on how global OTT players could still co-exist in the Indian market. "If at all the draft e-commerce policy is implemented there can be ways by which Originals by global players can still exist on their platforms. These platforms can work with producers and become mere broadcasters of the shows," Pandey added.
Malhotra, Founder & Chief Executive Officer of Abundantia Entertainment, talks about the firm's growth as an independent motion pictures studio and how it plans to stand out amidst the clutter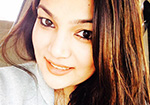 by
Published - 6 hours ago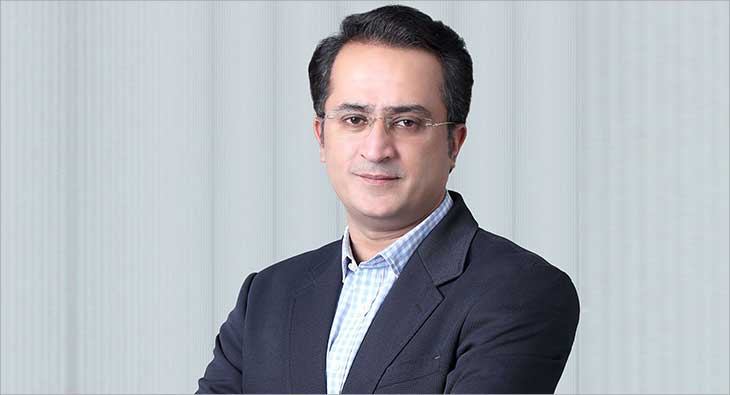 The OTT space in India is booming with new web series and Original movies, but at the same time turning into a cluttered space. Vikram Malhotra, Founder & Chief Executive Officer of Abundantia Entertainment Private Limited, an independent motion pictures studio, spoke about how they plan to stand out in the crowd.
Malhotra, who has been associated with Balaji Telefilms and Viacom18 Motion Pictures, established Abundantia Entertainment in 2013 with focus on progressive content. The company recently roped in Akshay Kumar for a show currently titled 'The End'.

Excerpts:

Tell us about the growth of Abundantia in the digital space, first with the 2018 hit series 'Breathe' on Amazon Prime Video and now another bigger show in the making with Amazon itself?
We created this company with two building blocks: listen to the audience and look out for talented storytellers. This is a completely different ecosystem from the film word. We started with learning about the industry and partnering with like-minded people. As a result, season 2 of 'Breathe' is bigger, not just in terms of the budget, but also the ambition and storytelling. 'The End' and 'The Men Who Killed Gandhi' are the other Originals now in development in Abundantia, which runs as an independent division within the company.

What is the focus of Abundantia Entertainment?
We will continue building on the journey that we've had. We were among the first movers and in many ways the pioneer in the premium digital and long-form content space. Our focus is to continue building on that, enabling talented and young storytellers. 2019-20 is very important for us. A lot of work, which is being developed for the last 2 years, will get into production and reach the audience. For us, this year is about working harder than ever before.

With 'The End', Akshay Kumar has also moved into the web space, recognising the upward trend of digital consumption and popularity of the medium. What kind of response are you expecting from the audience?
At this stage, we are not burdening or labelling ourselves with any form of expectations. We will treat it the way we treat all our other shows. We want to tell an extremely compelling story, a story that would entertain all. Our aspiration is to create a story with a global appeal, but anchored in strong human emotions and in a uniquely Indian form of storytelling.

Tell us why Abundatia is investing so heavily in the OTT space? What are the technical aspects and what is the business for the OTT space?
For us, investing means investing of resources and not just financial investing. We are a company that leverages our intellectual capital and not necessarily only the financial capital. For us, investing means putting out our best talent, putting our time and energy in nurturing this talent and getting them to tell the best stories because this is the way of the future. Technology is now in the hands of consumers. We have been fortunate to be at the forefront of this kind of revolution in India.

You have recently introduced two new verticals to the firm, Psych and Filters. Can you throw some lights on these two?
Abundantia has always been at the forefront of reading consumer insights and supporting progressive and non-conventional story-telling. Psych caters to content in the horror genre, which is finding a growing market in India. Filters will concentrate on the booming 'global young adults' audience segment, with stories that talk to viewers in their language. Horror and Young Adults are two segments that have a globally seamless audience base. We hope to create innovative and engaging platform-agnostic content in these verticals that will connect with audiences worldwide. At the same time, our team is hard at work to continue telling compelling stories to the mainstream audience through a strong slate of feature films and shows.

With so many web series and OTT platforms in the business, how do you plan to stand out from the clutter?
It is an extremely cluttered space for web series in India right now. There is nothing better than delivering quality stories. At Abundantia, our attempt has never been to be different just for the sake of being so. For us, the quality and nature of the story and how it would resonate with our audience is going to be the differentiator and that's what we aspire. Content is king and queen and this is the time for us to understand that anything sub-standard, any content that does not deliver value for money or time for the audience will be rejected outright.
Twitter India is also launching a special election emoji for encouraging healthy participation in election-related discussions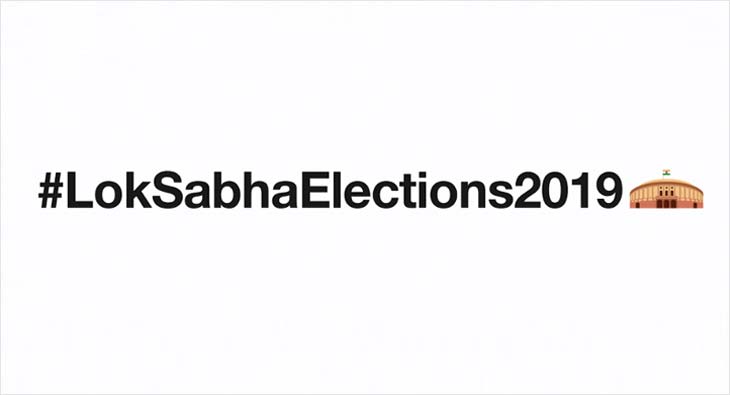 Twitter India has welcomed the Election Commission of India's SVEEP (Systematic Voters' Education and Electoral Participation Program) @ECISVEEP onboard the platform.
Twitter India is also launching a special election emoji, aimed at encouraging healthy participation in election-related discussions and encouraging more people to go out and vote.
The Election Commission of India's Systematic Voters' Education and Electoral Participation program (SVEEP) on Twitter (@ECISVEEP) is set to raise more voter awareness through the platform. The handle was launched on Holi and one of their first campaigns on Twitter #DeshKaMahaTyohar is about ensuring no voter is left behind.
By introducing the emoji, Twitter India hopes to make it easier for Indians across the world to join the election conversation on its platform. Available now until 31st May, the emoji features a panoramic coloured illustration of the Parliament of India.
People can Tweet in Hindi, English, Bengali/Assamese, Gujarati, Kannada, Malayalam, Marathi, Odiya, Punjabi, Tamil, Telugu, and Urdu, to activate the emoji.
Deputy Election Commissioner Umesh Kumar Sinha said, "As we move closer to the 17th Lok Sabha election in the country, we are committed to ensuring fair administration of the electoral process, by equipping India's voters with accurate and adequate information to make their choice. We are proud to extend this commitment with the launch of our new handle on Twitter. @ECISVEEP would allow us to further the aim of building a stronger democracy, by encouraging all eligible citizens to be aware and active in the voting process, thereby maintaining and enhancing the sanctity of the electoral process. It's our wish and hope that all voters will participate in the coming national election 2019 in an informed and ethical way."
Mahima Kaul (@misskaul), Director, Public Policy and Government at Twitter India said, "India is the world's largest democracy and the upcoming election is a key priority for us at Twitter. Over the past several months, we have taken significant steps to safeguard the integrity of conversations and enhance the health of our platform. Election-related conversations dominate the platform today, and we are honoured to have onboard the Election Commission handle @ECISVEEP to encourage voter awareness and education. Citizens will receive crucial information directly from the Election Commission on Twitter and in turn they can engage with and amplify accurate and positive information to their community."
Cricket-related videos, GIFs and memes will be available on UC Browser
UC Browser, a third-party mobile browser and a content platform, has announced multiple in-app activities in a bid to meet the rising demand for cricket content during the latest edition of the Indian Premier League.
UC Browser, part of Alibaba Digital Media and Entertainment Group, is partnering with cricketers Virendra Sehwag and Irfan Pathan for the course of the IPL, starting March 23.
The two cricketers will be cheering and supporting their respective teams on the UC platform. Exclusive cricket-related short videos, GIFs and memes will also be available on UC Browser. Leading smartphone maker OPPO is lending its support to the campaign as a sponsor.
UC Browser is also offering cricket fans and users a chance to win a total of Rs 1 crore by participating in an exciting Play &Win Game on the browser.
Sehwag and Pathan are challenging UC users to participate in the game and take the Captain versus Users challenge. For the first match, Sehwag is placing his bets on RCB whereas Pathan expects an easy win for CSK.
Users can also guess the right answers for every match and win UCoins, which can be exchanged for Paytm Cash. UC Cricket, UC Browser's in-app channel for cricket content aggregation, offers all-in-one live cricket content, including live scores, news, videos, photos, live commentaries and more.
UC Browser will also be launching a new campaign to select UC Miss Cricket, giving its 130 million monthly active users another reason to get on the platform this cricket season. While users follow the updates of their favourite team and players on UC Browser, they can also pick cheerleaders to support their beloved teams.
UC Browser will be shortlisting contestants from all the entries received. Users get a chance to vote for their top pick through their mobile app. UC Browser will reward the most-voted contestant with a cash prize and winners will enjoy exclusive entertainment industry resources and public exposure provided by UC and its partners. OPPO is the exclusive sponsor for the campaign.
Damon Xi, General Manager of UCWeb India and Indonesia, Alibaba Digital Media and Entertainment Group, said, "As a user-oriented content platform, UC has excelled in providing specialised curated content for its users. Cricket is India's most popular sport, which is reflected in the level of online content consumption. The announcement of Sehwag and Pathan as UC Cricket Captains comes as part of UC's content strategy for the Indian market, in line with its promise to generate rich and enjoyable localised content via short videos, memes, GIFs and more. This year, UC will also be launching the UC Cricket Fun Columns with exclusive commentary and inputs from Pathan in a bid to reach the wider cricket audience."
GyFTR will enable end-to-end execution, technology, and delivery for Relaxo to create more visibility in the end-customer market through digital gift vouchers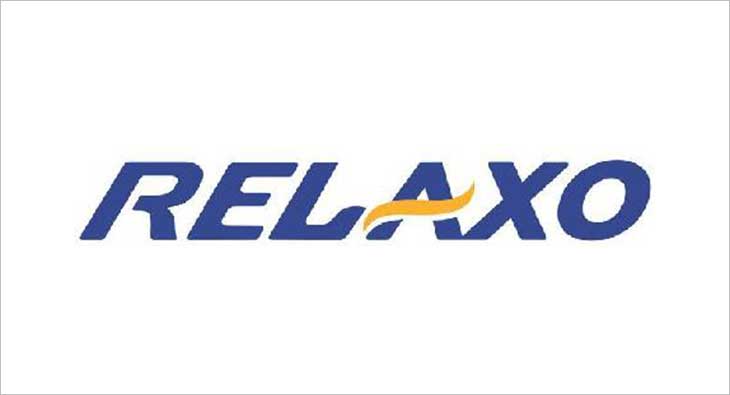 Footwear brand Relaxo Footwears Limited is now foraying into the digital gift voucher and loyalty points redemption space with GyFTR (Vouchagram), an online-to-offline (O2O) peer-to-peer gifting platform. The association gives Relaxo access to GyFTR's comprehensive gifting ecosystem and will include brand listing across top online catalogues, seamless and instant gifting/redemption and 24x7 customer support. The partnership is expected to bolster sales and customer acquisition for Relaxo, with GyFTR serving as a lucrative alternative sales channel for the brand.
The Relaxo vouchers being powered by GyFTR are redeemable across its 300+ listed brand outlets across the country in values ranging from INR 100, INR 250, INR 500, INR 1000, INR 2000 and INR 5000. The vouchers can be clubbed with ongoing promotions and offers. Users can even combine and redeem multiple gift vouchers on the same bill.
Commenting on this association, Arvind Prabhakar, Co-Founder and CEO – GyFTR, said, "Relaxo has been a popular offline brand for more than four decades has created a strong consumer base on the basis of its powerful merchandising, retail expansion and advertising. Its maiden foray into the digital voucher and redemption space with GyFTR will help the brand replicate its offline success with the rapidly growing online consumer base in India. We are confident that Relaxo will benefit from the differentiation that our extensive partner ecosystem of leading online brand catalogues in India will facilitate, registering a significant increase in transactions and hassle free customer acquisition."
GyFTR currently services more than 2 million customers and has a clientele of 135+ active brands. The platform manages end-to-end execution, technology, and delivery for brands and facilitates seamless gifting across multiple geographies. It has been revolutionising the segment by making the experience of receiving a gift like a 'gift' in itself through its proprietary technology.
Shivakumar, Group Executive President Corporate-Strategy and Business Development, Aditya Birla, talks about how digital as an emerging market is a huge unifier and not a divider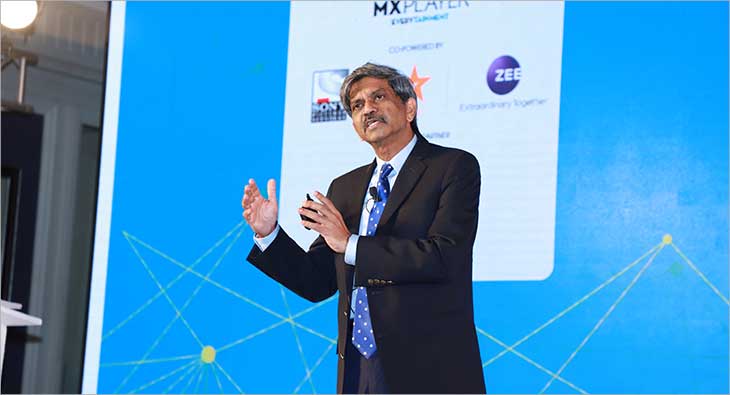 The second edition of the ISA CEO Conference that was held on Monday saw many dignitaries talk about the connectedness paradox. D Shivakumar, Group Executive President, Corporate-Strategy and Business Development, Aditya Birla, gave an insightful speech on Rethink and Rework, Competitive strategies for a new interconnected paradigm.
Speaking about being interconnected, Shivakumar explained how more than advertising, engagement would be the key in the coming days. "Every business connects to the other. No business is an island. Every event that happens has an impact on your business. You recognise that if you want to stay in an interconnected world. In the next decade, you will be more interconnected than you can imagine."
Shivakumar explains how everything we use today - be it phones, cameras or clothes - are all interconnected. "All toys are from China, speakers from Vietnam, cameras from Japan and apparels are from Bangladesh," he pointed out. "The best global brands are the best local brands today. Global best brands like McDonald's adapt their menu to their relevant country. In India, they have aloo tikka."
Coming to statistics, Shivakumar made some interesting predictions regarding the fate of digital India in the coming years. He predicted that India would be a $10 trillion economy in 2030. "About 60 per cent of that will be domestic consumption. India has always been a domestic-led market. China is about 40 per cent. India will be richer, younger and a more educated country, and also more connected." He also shared how the income of the Indian middle class would change dramatically in 2030.
Furthermore to his analysis of what India would be in 2030, Shivakumar continued, "India will be digitally united by 2030. Digital as an emerging market is a huge unifier. It is not a divider. India will have 1 billion people on the internet via smartphones. We have skipped once and for all the laptop age, we flirted with tablet era, that's also gone. Now, the phone screens will go bigger and will have all the functionalities of either a laptop or a tablet, we tend to use the phone a lot more. Smartphones will be a dominant tool in the future."
Shivakumar also reveals how video will become big in the coming years. "Search engines are going vernacular. We have seen that with concepts like 'Who wants to be a Billionaire' or 'Dancing With the Stars'. All these big concepts globally, when translated into vernacular, are as popular in Odisha, Tamil Nadu or Kerala as it is in the USA. Consumer voice matters a lot and if you are not serious about taking that right into your boardroom, then you will be in trouble."
India has the cheapest data price in the world. It is at $0.26/1GB of mobile data whereas Switzerland has the highest price of $20.22/1GB for mobile data. "Everybody is talking and sharing with everybody. This is the interconnected world we live in. India has the second cheapest handsets in the world. So if you see, to enable interconnectedness, we have two of the biggest ones already," explained Shivakumar.
Digital transparency will ensure newer business models. "For example, the subscription business model of Bombay Shaving Club. We have never thought of the subscription business model in the pass. Only a subscription business model that was successful in India in the past was magazines. But I believe more and more business will get into subscription today," Shivakumar said. He also broadly explained how renting furniture would become a big business in future. That's because people don't want to own. They would rather pay money. "Why I am renting? Because I am closer to the information of seller buyer and user. I know exactly who used it and what I am willing to pay," said Shivakumar. He also mentioned how it would be the same in the case for cars, apparels and many more. As for e-commerce, he predicted that ease of shopping would be a huge factor for interconnectedness.
Premiumization will accelerate and the growth will be 53 per cent with more attention grabbing technology at the point of purchase. Consumers will give their right arm for both education and health. Training in companies will be interconnected now. Health and food sector will grow dramatically in the next few years, he added.
The physical distribution of technology will not work anymore in this digital age. "Those who are big today, the digital guys will mercilessly murder them. They have zero cost, have all the margin and premium. If they play smart, India is waiting to premiumize and waiting for better options," Shivakumar signed off.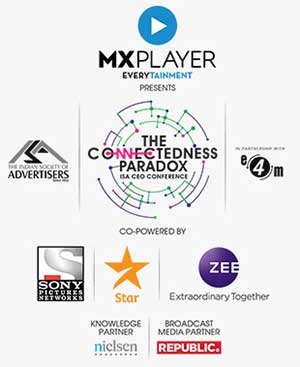 Regional channels have also collaborated so as to maximise the reach and offer a familiar feel to the audience by offering them information in their native languages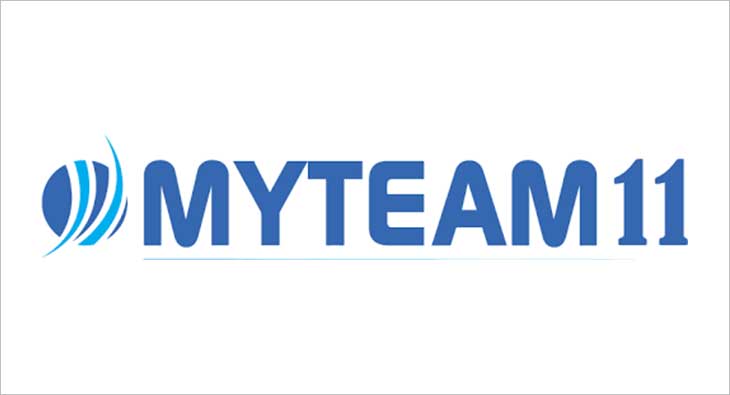 Fantasy sports website MyTeam11, announced a collaboration with 25 television channels across the music, news, sports and knowledge sharing genres among others, in a massive campaign targeting the upcoming T20 and World Cup cricket season.
MyTeam11, who have popular former India cricketer Virender Sehwag as their brand ambassador, has a user base of around 10 million+ active users and offers fantasy cricket, fantasy football, fantasy volleyball, and fantasy kabaddi in two formats, namely the "Safe Play" & the "Regular Play," being the only platform to offer multiple playing options to its users.
A significant number of regional channels have also been collaborated with under the aegis of this association, so as to maximise the reach and offer a familiar feel to the audience by offering them information in their native languages.
Commenting on the development, Vinit Godara, CEO and Co-founder, MyTeam11 said, "We are planning to become the leading brand in the world of fantasy sports, and the upcoming cricket season involving T20 leagues and the ICC cricket world cup seems to be the right fit for our plans. With this collaboration we want to reach out to people in every nook-and-corner of the country and encourage them to use their talent, skills & knowledge of the game to earn while enjoying their favourite sport."
Prior to this collaboration, Myteam11 had signed some noteworthy deals with various sporting properties like the RuPay Pro Volleyball League, Karnataka Premier League and others as their 'Official Fantasy Partner'.
These associations become pertinent in their attempt to outgrow as an organisation and target people who are not much familiar with the concept of fantasy sports. In the words of the company leaders, they are presently targeting on reaching the remote locations of India, spreading the word regarding fantasy sports.
MyTeam11 had also previously partnered with DSport, a premium sports channel of Discovery Communications, as 'Official Broadcasting Partner' for the India-Australia series and as 'Broadcast Co-presenting Partners' of the Bangladesh Premier League. They had also inked a deal with DD Sports for the India-New Zealand T20 series held recently.