Facebook announces strategic partnership with Httpool in the Balkan region
To support local businesses, Httpool is now the official reseller partner for Facebook in the Balkans including Bulgaria, Croatia, Serbia and Slovenia by
Published - 11-October-2018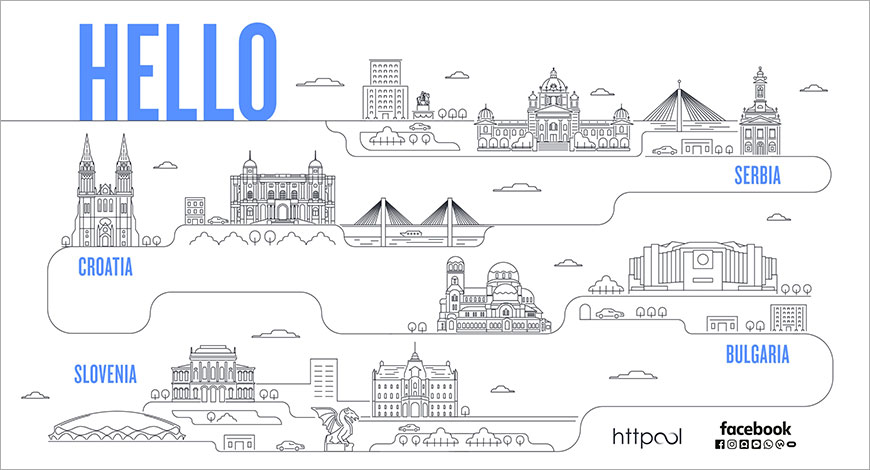 Httpool, a subsidiary of Internet Media Services (IMS), and Facebook announce strategic partnership in the Balkan region. Httpool is now the official reseller partner for Facebook in the Balkans, including Bulgaria, Croatia, Serbia and Slovenia.
Httpool, is the international cross channel advertising network that offers broadest range of ad network products and solutions across display, video, engagement, social and performance channels. Facebook recognises the opportunity for this long-term partnership to aid local agencies and advertisers in reaching greater audiences and engaging with users, improving potential of the local businesses.
Httpool, as the new Facebook's official ad sales partner, will provide support, knowledge and expertise to local businesses and assist them with marketing strategies across Facebook, Instagram, Facebook Messenger and Whatsapp. The goal of the cooperation is to provide in-country support to advertisers in Balkans by a partner with a strong position, expertise and a proven track record in the region.
"We've designed our reseller program to bring all of our knowledge and expertise to advertisers in countries in the Balkan region where Facebook doesn't have a physical presence. Today we are excited to go one step further to add even more value to businesses in the region," said Robert Bednarski, Country Director, CEE, Facebook.
"This partnership is another proof of Httpool's leading position and successful execution in the region. We are excited to assist Facebook in introducing the latest advertising solutions to the region and provide brands and agencies a first-hand support at the highest execution level," said Aljosa Jenko, Founder and CEO, Httpool.
The partnership will introduce Facebook's best practices, training, strategy development techniques and local payment options to the region with the help of Httpool's expert advertising operations processes. Agencies will further benefit from team trainings, direct billing and direct support with advertisement policy issues.
"Advertisers in the region use Facebook and Instagram to connect with their audiences in meaningful ways. Thanks to the strategic partnership with Httpool we will be more useful to them providing specially designed trainings and experts' support," commented Rustam Ziganshin, Reseller Partner CEE at Facebook.
For more updates, subscribe to exchange4media's WhatsApp Channel- https://bit.ly/2QUdLCK
The new venture will be headed by Vinod Bhanushali, who is currently the President- Media, Marketing, Publishing (TV) and Music Acquisitions at T-Series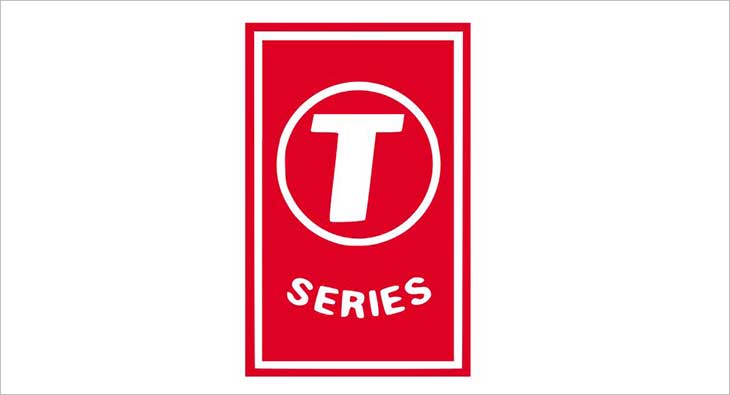 After proving to be the leader of the music industry and establishing themselves a successful film studio, T-Series is all set to enter the digital space with web series and web films. Bhushan Kumar's T-Series along with producing films and music videos have ventured out into locking scripts for web-shows and web-films. With the growing demand for digital content, the production house has decided to expand their avenues and explore a new, yet familiar territory of digital space. The new venture will be headed by, Vinod Bhanushali, who is currently the President- Media, Marketing, Publishing (TV) and Music Acquisitions at T-Series.
Speaking on the expansion, T-Series head, Bhushan Kumar says, "This is the time to expand into digital space with shows and films. There exists a huge audience across the globe that you reach out to with this medium. Web-shows and web-films have an audience for all kinds of genres of storytelling and different languages as well. Along with producing films, we want to create content for digital space and give a platform for new directors and storytellers."
Bhanushali, who has worked with T-Series for around two decades, along with his team has already started working on scripts and pre-production of a few series and films. T-Series is already working with digital platforms like Netflix, Amazon Prime, Hotstar, Zee5 and other such platforms for digital distribution of their home productions.
Speaking on his new role, Vinod Bhanushali, says, "Digital viewership is growing at a rapid speed and is a huge platform that needed to be tapped by us. Web shows and films have their own set of audience and are a huge market as everyone – all ages, races, languages, communities across the world are hooked on to it. There are some stories that are not meant for the 70mm screen yet they are needed to be told. They are commercial yet strong content films. With a new space that has evolved, web-shows and web-films have become a huge demand which is tested and proven to be successful. We have a lot of scripts coming to us every day and many of them are a perfect fit for this medium. We want to give a chance to these storytellers to bring forth their stories. T-Series will now become a platform to produce these stories and associate with our existing digital platforms to release our content."
Music has always been an important aspect of all T-Series films. Even with the new space which will explore fiction, non-fiction stories on a digital platform, music will still be a very integral part.
For more updates, subscribe to exchange4media's WhatsApp Channel- https://bit.ly/2QUdLCK
The regional market is where the future of entertainment lies, says Tarun Katial, CEO, Zee5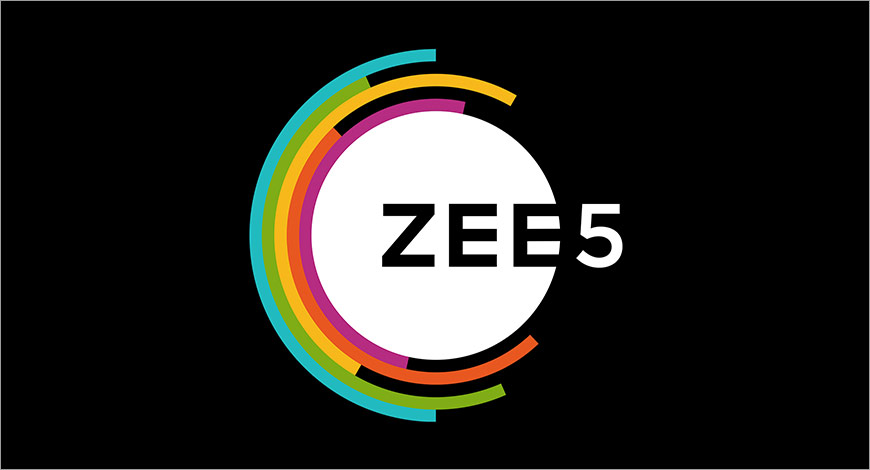 Zee Entertainment Enterprises Limited's OTT platform Zee5 completed one year on Thursday. According to Tarun Katial, CEO at Zee5, it has the right mix of content, technology and brand associations that has kept the digital entertainment platform stay ahead of competition.
With a 60 million user base at the moment, Zee5 is targeting to touch 100 million in the new fiscal. Focus on the right kind of the content is the top priority for Zee5 at the moment, Katial said.
"We have got everyone from Sunny Leone, to Emraan Hashmi, Kunal Kemmu to now Arjun Rampal and many more debuts on digital with us. Since it is our first year, the star cast has helped us to draw attention. We plan to continue with the trend but build our base strong enough in terms of original content so that star cast is not the only attraction of these productions," Katial said.
On their first anniversary which was also Valentine's Day, Zee 5 announced the world digital premiere of 'Kedarnath'. Not just films, there are plans for a host of original content too. To start with, 72 new originals have been planned across six languages, including Hindi, Marathi, Bengali, Telugu, Tamil and Malayalam and all before March 2020.
In its anniversary month, Zee5 has also announced 'The Final Call' that premiers on February 22 and stars Arjun Rampal, in his digital debut. Based on Priya Kumar's book, 'I will go with you', the thriller also stars Sakshi Tanwar and Jaaved Jaaferi.
However, it is not just Hindi that Zee is concentrating on. Katial said, "The regional market is where the future of entertainment lies – our next viewers will come from there. We are cognizant of this and are building an ecosystem to add more value to our stakeholders in these markets."
"We are taking the originals beyond Hindi and this is what sets us apart from others on the segment. We will be launching 'Sharate Aaj', a Bengali original that is shot completely in London. Also lined up for February are Tamil originals like 'D7' and 'Kalavu', Malayalam originals like 'Mirror' and 'Aarpoo' as well as Marathi original 'Sex, Drugs and Theatre'. ZEE5 Originals, 'Rangbaaz' and the Marathi show 'Date with Saie' are now also available in Tamil, Telugu, Bengali, Kannada, Marathi and Malayalam,' he added.
Kunal Kemmu has also made his digital debut with crime thriller 'Abhay' that took off on ZEE5 on February 7.
The platform also has Pakistani, Turkish and Korean content lined up as acquired content. New genres of content are also on the cards for Zee5. Video news section is one new genre that the platform is already working on. A music video section is also on the cards for the new fiscal.
Alongside the content line-up, Zee 5 is also looking at maximum technology integration. While 11 navigational languages, content download option and voice search are some of the technology already implemented on the platform, there is more in store for the new fiscal.
"We plan to use more of Artificial Intelligence. We have already started AI led auto preview of content on our web platform and soon we'd do that for our app too," added Katial.
To celebrate the anniversary, ZEE5 has also launched a special 30 per cent discount on both annual packs – all access pack would be available at Rs 999 and regional pack at Rs 499. The discounted rates are available between February 14 and March 31.
For more updates, subscribe to exchange4media's WhatsApp Channel- https://bit.ly/2QUdLCK
The platform will offer Indian video content across Bollywood, Gujarati, Devotion, Punjabi and Kids genre

by
Published - 3 days ago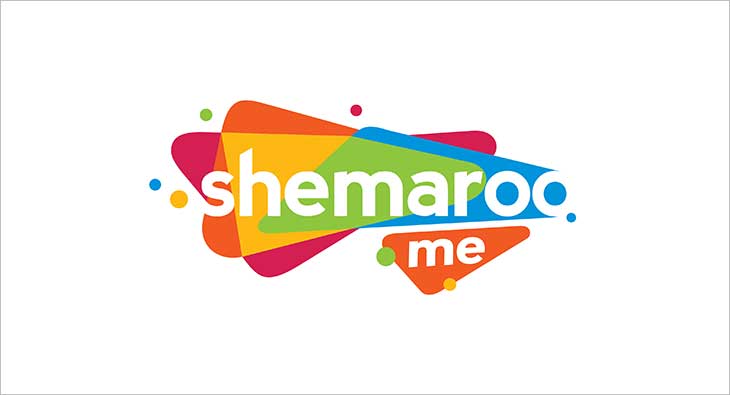 Shemaroo Entertainment Limited has launched its Over the Top platform ShemarooMe. The platform was launched in Mumbai in the presence of actor Tiger Shroff.
The company in a statement said, "ShemarooMe is a comprehensive app for the Indian market with a diverse and exclusive content offering for an audience looking for Indian video content across Bollywood, Gujarati, Devotion, Punjabi, and Kids genre to cater to the needs of all age groups."
"ShemarooMe aims to celebrate the fans who cherish the opportunity to watch their favourite content over and over again, relishing every dialogue and memorising every scene till it's etched in their hearts. It aims to address the needs of the everyday Indian from across the country who are comfortable in their native language and connect with their intrinsic taste of masala content that they have built over years," the statement mentioned.
According to a Google-KPMG 2017 report, 75% of India's internet user base will consist of Indian language internet users by 2021. It goes on to mention that India which had nearly 300 million smartphone users in 2017 is only going to have larger growth prospect with the number expected to cross 440 million by 2022.
ShemarooMe aims to reach out to these masses even beyond metros whose content preferences are not limited to the niche English speaking consumer. With customised offerings on the slate, ShemarooMe will suit the different content preferences of every Indian. It will have seven distinct categories on offer - Bollywood Classic, Bollywood Plus, Gujarati, Kids, Bhakti, Ibaadat and Punjabi and will give consumers the freedom to pick and choose the categories of content and pay for them separately.
Speaking on the occasion, Hiren Gada, CEO, Shemaroo Entertainment, said, "This is a big leap for Shemaroo. As a company, we have always understood the real pulse of the Indian audience and our history is a testimony to that. While Bollywood - both classic and contemporary - is our core strength, we aim to bring a rich and diverse offering far beyond that for the underserved consumers and definitely do more to sustain the nostalgia economy."
Tiger Shroff added, "Shemaroo has been an indispensable part of my childhood and growing years. As a child, I remember watching the movies I've loved watching over and over again. Today, I am happy that Shemaroo now gives me the opportunity to watch my all-time favourite Bollywood movies. I am a true-blue Bollywood fan and ShemarooMe is a tribute to the asli fan across India. Shemaroo has a grip on the pulse of the Indian consumers and can cater to the demands of every generation with its never-ending list of rich content and I am super excited to be present here."
Zubin Dubash, COO, Digital, Shemaroo Entertainment Limited, said, "Through ShemarooMe, we wish to pamper Indians with great content that can be watched over and over again. Great content needs greater technology. Our content is offered on a state-of-art, robust platform, with a road map of features to woo our audiences. From live to linear to VOD content, we have all forms of consumption options available for our customers. We will be expanding our OTT distribution through strategic partnerships, to offer exciting content across multiple platforms catering to the target audience and we do hope this is cherished by our audiences who have supported us for over 55 years!"
Consumers have the option to buy individual packs piece meal or the all access pack of ShemarooMe. Introductory pricing Individual category plans cost - Rs. 49/ month or Rs. 499/ year. The All access plans cost Rs. 99/ month or Rs. 999/ year.
For more updates, subscribe to exchange4media's WhatsApp Channel- https://bit.ly/2QUdLCK
As part of the partnership, Dream11 users will get a 30% cashback offer from PhonePe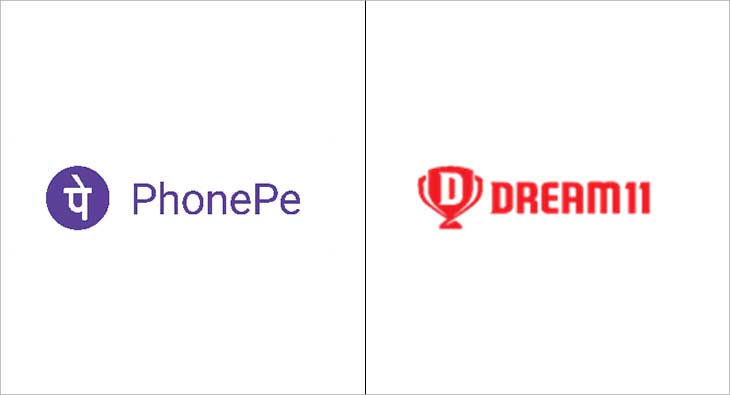 Payment platform PhonePe has entered into a partnership with Dream11. As part of the association, PhonePe is live and first to offer direct UPI payments solution on the Dream11 platform. The users will also be able to avail a 30% cashback* on 3 transactions up-to INR 75 on using PhonePe as a payment option on the Dream11 app, the company said in a statement.
Commenting on the partnership, Ankit Gaur, Director – Online Business, PhonePe, said, "We are very excited to partner with Dream 11, the country's biggest sports game. Over the last few years, Dream11 has seen phenomenal growth with a constantly growing user base. The next few months will see some of the biggest cricket tournaments including the much-awaited World Cup 2019 and the Indian Premier League (IPL), among others. There will be huge interest in fantasy cricket on Dream11 during this period and with this association, we are hoping to create a more seamless and hassle-free experience for the users allowing them to pay using their preferred payment solution, PhonePe."
Commenting on the partnership, Bhavit Sheth, Co-Founder and COO of Dream11, said, "We are happy to partner with PhonePe as it is a rapidly growing payment platform with over 150 million users. This partnership is in line with our commitment to provide trustworthy, hassle-free and multiple payment options, like UPI, for our users along with cashback benefits."
For more updates, subscribe to exchange4media's WhatsApp Channel- https://bit.ly/2QUdLCK
New Delhi-based Jog will report to Katie Harbath, Facebook's public policy director, global elections, say media reports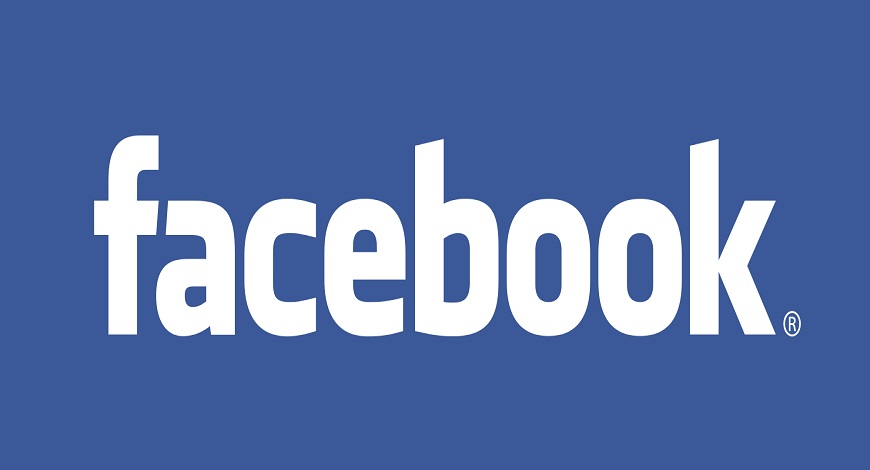 Facebook has reportedly hired former journalist Natasha Jog as its election integrity lead for India. The social media giant is said to have chosen Jog after nearly four months of sarch process.
According to media reports, New Delhi-based Jog will report to Katie Harbath, Facebook's public policy director, global elections.
According to her LinkedIn profile, Jog was employed with NDTV for more than 18 years, across various roles.
For more updates, subscribe to exchange4media's WhatsApp Channel- https://bit.ly/2QUdLCK
The show streams for free starting 20th February only on MX Player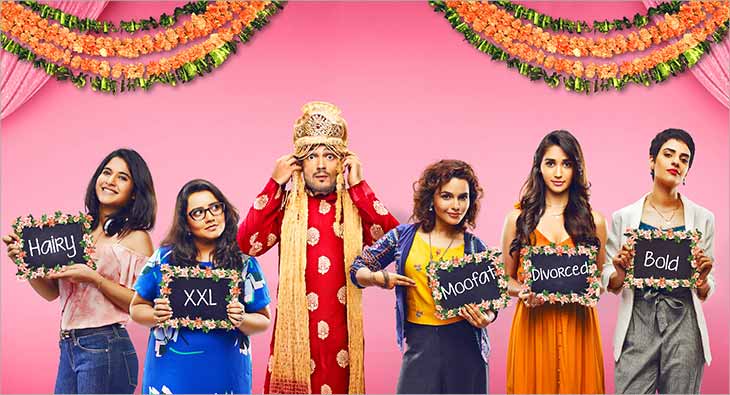 Five beautiful girls with five unusual eccentricities and one common problem – being stereotyped! That's what MX Original Series 'Aafat' is all about! MX Player brings viewers this web series that is a hilarious yet thought provoking take on arranged marriages and what society perceives to be "perfect bride" material.
The series stars Chitrashi Rawat, Pushtiie Shakti, Nikita Dutta, Anshul Chauhan, Neelam Sivia, Sidharth Bhardwaj and Seema Pahwa in key roles and is directed by Shanhant Shah. The show streams for free starting 20th February only on MX Player.
Aafat is the story of five prospective women who would suit for any man on Earth but each of these firebrands has a unique quirk that many believe to be imperfections. Their lives run parallel to each other with a common thread attached - the boy who they are meeting from a marriage agency. Ayesha (Anshul Chauhan) is a successful voice-over artist but she's NEVER waxed her body. Anu (Neelam Sivia) is India's modern young woman who works as a coder in an MNC. But, she's bald! Faiza (Chitrashri Rawat) has a way with words, she is an aspiring poet but one with really colourful language. Aditi (Shakti) holds an MBA degree and is born with a silverspoon but she is overweight. Titli (Nikita Dutta) is a talented entrepreneur but her scorecard is flawed as she is a divorcee.
For more updates, subscribe to exchange4media's WhatsApp Channel- https://bit.ly/2QUdLCK
Towards the release of Gully Boy on February 14, Hike will release stickers inspired from the movie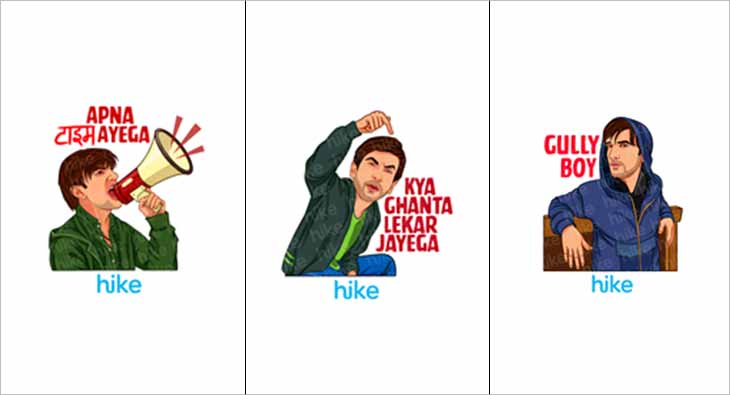 Homegrown instant messaging app Hike has announced its tie-up with Ranveer Singh's upcoming film Gully Boy as a messaging partner.
Towards the release of Gully Boy on February 14, Hike will release stickers inspired from the movie. The stickers will let users you express in the 'gully style', using phrases from popular dialogues and songs from the movie.
The stickers are available in-app. Hike users can download these packs from the PlayStore and AppStore and take the gully style online.
The company in a statement said that Stickers are one of the most loved features of Hike and over 300 million stickers are exchanged every day.
Gully Boy is a Hindi-language musical drama film based on an aspiring rapper from a gully in Bombay and his journey from realizing his love for rap to chasing his dream. The movie is inspired by the lives of two Indian rappers aka gully boys— Divine and Naezy. Produced by Zoya Akhtar, Farhan Akhtar, Ritesh Sidhwani, the movie will be released under Excel Entertainment on February 14, 2019.
For more updates, subscribe to exchange4media's WhatsApp Channel- https://bit.ly/2QUdLCK
Madani was with Twitter for more than five years; he has also been with Neo Sports, Nimbus Communication Limited, and Leo Burnett India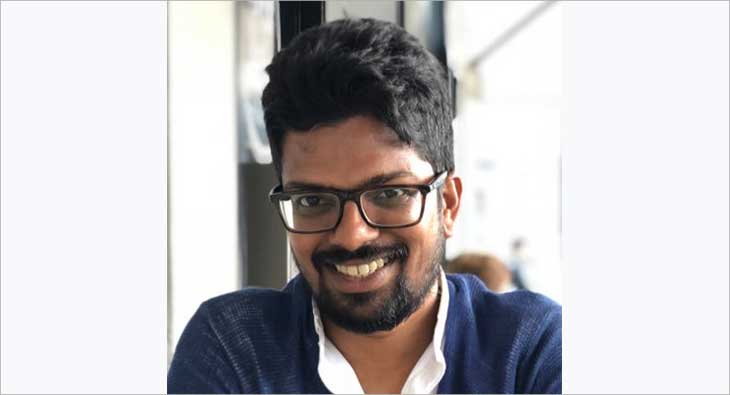 Aneesh Surender Madani, Head of Sports Partnerships, Asia Pacific at Twitter has put down his papers. He announced his move on Twitter, "It's time for the next adventure! @Twitter, you will always have my heart. #LoveWhereYouWorked", he wrote in the post.
Balaji Krish, Interim Country Head, Twitter India, replied on his post, saying "Aneesh, you had an incredibly impactful Dravidesque innings helping make Twitter the go-to platform for sports fans, athletes, teams and broadcasters in India and across APAC. Rest up and load up for your next adventure, all the very best!"
He had spent more than 5 years with Twitter. Prior to this, he was the Senior Manager, Neo Sports Broadcast Pvt. Ltd. He also had stints with Nimbus Communication Limited, and Leo Burnett India.
He is a graduate of MICA, and joined Twitter in 2013.
It's time for the next adventure! @Twitter, you will always have my heart. #LoveWhereYouWorked pic.twitter.com/3VjaY3f8Yj
— Aneesh Madani (@aneeshmadani) 12 February 2019
For more updates, subscribe to exchange4media's WhatsApp Channel- https://bit.ly/2QUdLCK
The social media giant's programme is meant to curb the spread of fake news on its platform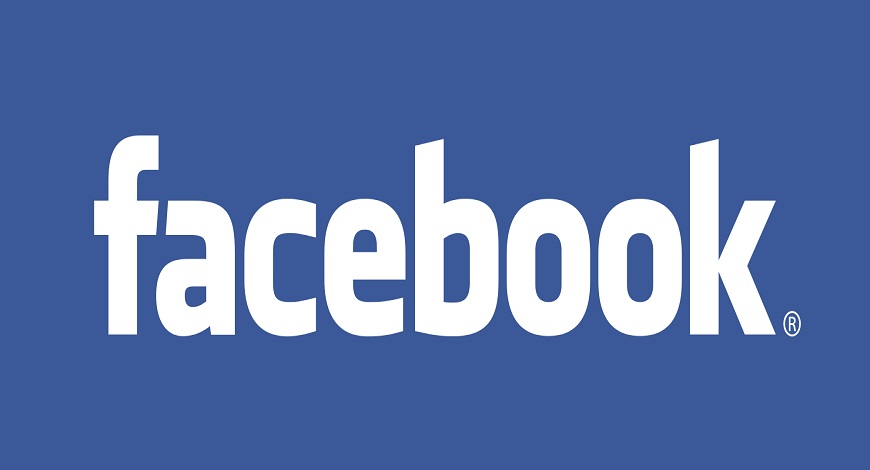 In the run-up to the general election in the country, Facebook has added five new partners to its third-party fact-checking programme, according to media reports. The social media giant runs the programme to curb the spread of fake news on its platform.
These new partners are India Today Group, Vishvas.news, Factly, Newsmobile and Fact Crescendo. They will review stories on Facebook. BOOM Live and AFP were Facebook's existing partners
With the addition of new partners, Facebook has also expanded the programme to three languages. The partners will now do fact checking in six languages-- English, Hindi, Bengali, Telugu, Malayalam and Marathi.
After fact-checking, if a story is rated false, the social network shows it lower in news feed, thus reducing its distribution.
Manish Khanduri, News Partnership Head, Facebook India, reportedly said in a statement, "We are excited to announce new partners including some leading traditional media to our fact checking programme in India. We are committed to fighting the spread of false news on Facebook, especially ahead of the 2019 general election campaign season."
For more updates, subscribe to exchange4media's WhatsApp Channel- https://bit.ly/2QUdLCK
Gopa Kumar, EVP, Isobar India, speaks about the current status of the digital media industry in India, Isobar's focus areas for 2019, and more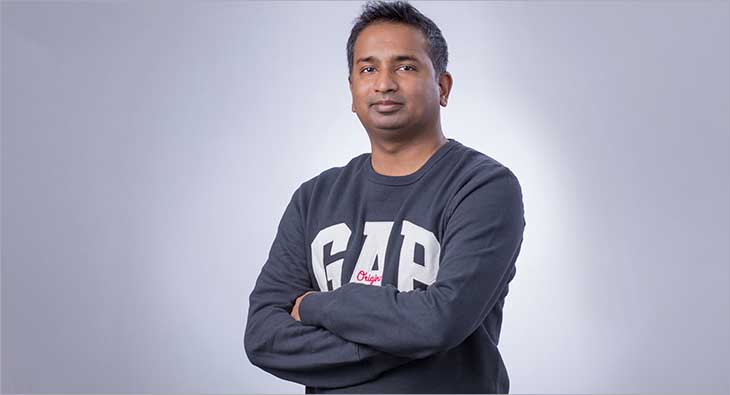 Gopa Kumar, Executive Vice President, Isobar, was part of the founding team of the agency in India. For ten years now, Kumar has played a key role in Isobar's growth and expansion. In a candid interview with exchange4media, Kumar spoke about the current status of the digital media industry in India and Isobar's focus areas for 2019.
He said that as clients are increasing their spends on digital, they are more keen on extracting more value for their money over choosing a better strategy. "While the demand is for exclusive resources, the pricing is very clearly not measuring up to the business demands," he said. Kumar further said that Isobar is going to selective about the pitches it takes part in and will prefer to work with brands that need assistance with business transformation involving digital tools and services.
Edited Excerpts:
You lead the Delhi business for Isobar in India. Can you give us an overview of the Delhi operations of Isobar?
From the business perspective, Isobar Delhi doubled its growth in 2018; we exceeded our expectations, so that is a great moment for us currently. We have been able to close clients across categories - that was one target which we were aiming for in 2018 and we are glad to have achieved this objective. In 2019 also we plan to pursue this same objective; to have fewer but clients across a wide spectrum. Last year in the second half we were making a lot of pitches, but this year we will be selective in the pitches we make, ensuring that every pitch is in line with Isobar's overall objectives and focus on bigger categories.
It is interesting you mention that. In the last quarter of 2018 agencies were kept busy by around 10-15 digital media pitches...
The focus among marketers is increasingly on digital. There are cases now where clients are looking at integrated agencies and some continue to have their digital initiatives kept separate from the mainline work. So there are a high number of pitches in digital in particular.
In fact, the digital pitches sometimes are done merely for the heck of it and nothing conclusive comes out of it. It actually takes too much effort to work on those pitches and sometimes when you see that the scale of certain digital businesses is low, it is not viable to put in a big effort behind those pitches.
Currently, the scale at which Isobar is operating, we would like to work with clients who are able to let us make a meaningful difference to their business. If we are able to do that on a project basis or on a long-term AOR basis, only then will we want to engage with clients.
Traditional media buying is heavily dependent on clout. How does it work in the digital media space?
Since the digital pie has been increasing over the years and is now a substantial expenditure for marketers, price has become a key criterion for clients. We are now seeing clients and marketers trying to drive the price down and looking at more value for their money they spend. While the demand is for exclusive resources, the pricing is very clearly not measuring up to the business demands.
Only 15% of digital pitches are based on strategy. Brands that are focussed on driving business results are looking at the strategy aspect more closely and long term-partnerships but these are few and far between. Eventually, price rules because advertising and marketing is an expense for clients.
Digital has for too long been perceived as a medium for performance campaigns and not so much for brand building. Is this outlook changing now?
Yes, the mindset of marketers towards digital is surely changing. Digital has always been about performance, but as more people come online and spend more time online clients are looking at the various ways in which they can build brands online. We now get a good number of briefs for brand building.
This mindset shift also needs to come from the agency side also. We (digital agencies) have always been seen as execution agencies; a digital agency enters at the last moment when the brand positioning is done, the creative agency has already come up with the idea, and the media plans have been drawn up. Now that digital has become a central part of a client's marketing initiatives, we need to think about making strategic contributions to the brand in every aspect.
The options for digital video ads are now varied, what are marketers most excited about?
Google and Facebook remain the standard destinations for clients. That said, live-event telecast on OTT platforms sees very high interest from advertisers; of the live events, cricket rules. There is also huge interest in big-ticket shows like Big Boss or Koffee with Karan which have huge resonance online and are massively consumed through OTT channels. Advertisers are now also very keen on content integration in original OTT content. This is a long-term process and the opportunities are limited because the script has to align with the brand.
There is a perception that the lack of uniform measurement is holding back marketers from increasing digital spends. Your thoughts?
Yes, everyone is asking for a uniform video measurement solution. It would be great if the international tech giants and the Indian OTT players could all agree to share data and help the ecosystem. That said, we cannot stop our digital video spends in the meantime. Until we have the solution agencies and clients need, we are looking at third-party measurement - while this is not foolproof, it is one solution. Till the time we don't have a complete solution we are looking at these platforms at their merits.

Do you trust these walled gardens and their claims?
On television, for example, the measurement is based on a sample and then extrapolated to the universe of TV viewers in India. That's an estimate and not an exact figure, but advertisers are investing money in the television medium despite this fact. On digital also we have a ballpark figure that we are able to follow and use as a guideline.

For more updates, subscribe to exchange4media's WhatsApp Channel- https://bit.ly/2QUdLCK