Content is king & queen for Abundantia Entertainment: Vikram Malhotra
Malhotra, Founder & Chief Executive Officer of Abundantia Entertainment, talks about the firm's growth as an independent motion pictures studio and how it plans to stand out amidst the clutter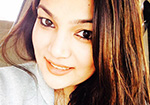 by
Published - Mar 25, 2019 9:05 AM Updated: Mar 25, 2019 9:05 AM
The OTT space in India is booming with new web series and Original movies, but at the same time turning into a cluttered space. Vikram Malhotra, Founder & Chief Executive Officer of Abundantia Entertainment Private Limited, an independent motion pictures studio, spoke about how they plan to stand out in the crowd.
Malhotra, who has been associated with Balaji Telefilms and Viacom18 Motion Pictures, established Abundantia Entertainment in 2013 with focus on progressive content. The company recently roped in Akshay Kumar for a show currently titled 'The End'.

Excerpts:

Tell us about the growth of Abundantia in the digital space, first with the 2018 hit series 'Breathe' on Amazon Prime Video and now another bigger show in the making with Amazon itself?
We created this company with two building blocks: listen to the audience and look out for talented storytellers. This is a completely different ecosystem from the film word. We started with learning about the industry and partnering with like-minded people. As a result, season 2 of 'Breathe' is bigger, not just in terms of the budget, but also the ambition and storytelling. 'The End' and 'The Men Who Killed Gandhi' are the other Originals now in development in Abundantia, which runs as an independent division within the company.

What is the focus of Abundantia Entertainment?
We will continue building on the journey that we've had. We were among the first movers and in many ways the pioneer in the premium digital and long-form content space. Our focus is to continue building on that, enabling talented and young storytellers. 2019-20 is very important for us. A lot of work, which is being developed for the last 2 years, will get into production and reach the audience. For us, this year is about working harder than ever before.

With 'The End', Akshay Kumar has also moved into the web space, recognising the upward trend of digital consumption and popularity of the medium. What kind of response are you expecting from the audience?
At this stage, we are not burdening or labelling ourselves with any form of expectations. We will treat it the way we treat all our other shows. We want to tell an extremely compelling story, a story that would entertain all. Our aspiration is to create a story with a global appeal, but anchored in strong human emotions and in a uniquely Indian form of storytelling.

Tell us why Abundatia is investing so heavily in the OTT space? What are the technical aspects and what is the business for the OTT space?
For us, investing means investing of resources and not just financial investing. We are a company that leverages our intellectual capital and not necessarily only the financial capital. For us, investing means putting out our best talent, putting our time and energy in nurturing this talent and getting them to tell the best stories because this is the way of the future. Technology is now in the hands of consumers. We have been fortunate to be at the forefront of this kind of revolution in India.

You have recently introduced two new verticals to the firm, Psych and Filters. Can you throw some lights on these two?
Abundantia has always been at the forefront of reading consumer insights and supporting progressive and non-conventional story-telling. Psych caters to content in the horror genre, which is finding a growing market in India. Filters will concentrate on the booming 'global young adults' audience segment, with stories that talk to viewers in their language. Horror and Young Adults are two segments that have a globally seamless audience base. We hope to create innovative and engaging platform-agnostic content in these verticals that will connect with audiences worldwide. At the same time, our team is hard at work to continue telling compelling stories to the mainstream audience through a strong slate of feature films and shows.

With so many web series and OTT platforms in the business, how do you plan to stand out from the clutter?
It is an extremely cluttered space for web series in India right now. There is nothing better than delivering quality stories. At Abundantia, our attempt has never been to be different just for the sake of being so. For us, the quality and nature of the story and how it would resonate with our audience is going to be the differentiator and that's what we aspire. Content is king and queen and this is the time for us to understand that anything sub-standard, any content that does not deliver value for money or time for the audience will be rejected outright.
For more updates, be socially connected with us on
WhatsApp, Instagram, LinkedIn, Twitter, Facebook & Youtube