Utopian Media bags digital mandate for AsahiKasei
Digital media agency, Utopian Media will manage the Japanese conglomerate's digital presence and public relations in India
Utopian Media, a digital media agency, has won AsahiKasei's consumer products division account. They will be managing the brand image, media duties, offline activation, influencer marketing and social media presence of the brand.
Asahi Kasei Corporation is a global Japanese chemical company. Its main products are chemicals and materials science. By entering the Indian market, AsahiKasei is aiming to bring about an evolution in the current lifestyle of India while bringing about a change in India's outlook to a healthy lifestyle. AsahiKasei's Saran Wrap (Premium Wrap) first found its way into the Japanese market and now brings to India the best of Japan's kitchen products like the Premium Wrap, Frying Pan Foil and Cooking Sheet.
Commenting on the occasion, Marketing Manager, Luve Oberoi, AsahiKasei India Private Limited said, "It means a lot to us to partner with Utopian Media for the promotion of our products and brand in the Indian market. We believe Utopian Media will help us reach out to our target audience and help them understand the vision of the brand. Utopian Media's techniques and experience when it comes to strategic planning can prove essential to the brand in terms of business growth and brand building."
Preksha Seth, Co-founder, Utopian Media said, "We are delighted to have been given the opportunity to handle the presence of a brand like AsahiKasei. The consumer products space brings with it an exciting opportunity to explore various different methods to increase consumer engagement on a digital platform. We are thrilled to make a new partner like AsahiKasei."

exchange4media Group Service
Shraddha will be the face of Benelave's upcoming campaigns
Benelave, from the house of HSIL, has signed leading Bollywood actor Shraddha Kapoor as its brand ambassador to elevate brand awareness and visibility.
Benelave offers a wide range of bath space products to suit the needs of value-seeking consumers. It is a brand for young Indians who are looking for good designs coupled with modern aesthetics for their bathrooms.
Commenting on the new association, Sandip Somany, Vice Chairman and Managing Director, HSIL Limited said, "Shraddha is one of India's most loved youth icon, and we believe that our core audience resonates with her grounded and girl-next-door personality. We are excited as this association will enable us explore new avenues for our continued growth and success."
He further added, "Benelave is on a high growth trajectory and is doing extremely well in in Tier 2 and Tier 3 cities since its launch a few years ago. Shraddha's versatile acting skills have made her extremely popular among the masses and this association will help us widen our existing consumer base"
Speaking on the new partnership actor Shraddha Kapoor said, "HSIL is one of the most trusted and iconic companies in India and I am delighted to be their brand ambassador. It is great to see that HSIL is not only committed towards delivering unmatched designs and quality in their offerings, but also towards creating welcoming bath spaces for the entire family."
Shraddha will be the face of Benelave's upcoming campaigns. She joins the likes of Shahrukh Khan and Jacqueline Fernandez among others, who already front various bath space brands of HSIL. Benelave encompasses the entire bathroom category with various offerings under faucets, showers, sanitaryware, accessories and allied products.
Over the years, HSIL Limited has bolstered its distribution network for Benelave with 100 distributors and 2500 retailers across 300 cities.
exchange4media Group Service
Shetty has been instrumental in Indian content licensing for the company and helped Netflix expand its Indian content library
Netflix India's Director of International Originals and Acquisitions, Swati Shetty has resigned from her position after 2 years with the company, according to media reports. It has been understood that Shetty is based in LA at present, but her role has been shifted to Mumbai. Netflix has confirmed Shetty's resignation,
Her resignation comes as Netflix is looking to bolster its team across verticals, including content licensing, marketing and production talent. This is with an aim to capitalise on India's growing video-streaming market. The company plans to introduce more locally produced original content and experiment with pricing models.
Shetty has been instrumental in bringing about the Indian content licensing for the company and helped Netflix expand its Indian content library, as well as acquire films such as Love Per Square Feet, Lust Stories and Rajma Chawal.
Shetty has also worked with Balaji Telefilms, Star India and Walt Disney.
exchange4media Group Service
Superunion and Landor have collaborated to create the new identity for WPP
WPP CEO Mark Read on Tuesday announced a three-year plan for "radical evolution" of the company to deliver improved performance. To reflect the new strategic direction of the company, WPP has launched an evolution of its brand identity.
Superunion and Landor have collaborated to create the new identity which represents WPP as a creative transformation company that is dynamic, connected and organised around the needs of its clients, according to information available on the agency's site.
The logo is made up of many parts that combine to form the whole – a representation of WPP's people, agencies, capabilities and markets that work together as one for clients.
On-screen, the logo is designed to have a continuously changing form and colour, symbolising creative transformation in itself.
Talking about the idea behind the new logo, Jim Prior, Global CEO, Superunion, said, "Our ambition was to present WPP with the same energy and creativity that we offer to our clients right across the company. There's a lot of pride and ambition in WPP that is now united under a strong and dynamic brand identity."
Jane Geraghty, Global CEO of Landor, said, "WPP has always been transformative – bringing together the best people and ideas to meet the needs of our clients. We now have an evolved brand and expression of purpose that better reflects who we are as a company, our collective capabilities, and what we offer."
According to WPP, the Superunion/Landor team worked alongside WPP's central team on the new positioning as a dynamic, forward-thinking company with creativity and technology at its heart, and the core purpose of creating better futures for its clients and people.
exchange4media Group Service
HiveMinds has won the award for their work on Curefit
Hiveminds, the newly acquired Search specialist digital agency of Madison World, has won the Search Innovation Award for their work on Curefit, at the 2nd edition of the Google Premier Partner Awards 2018, India.
The Google Premier Partner Awards honours innovation in digital marketing across Search, Mobile, Video, Display, Shopping and Growing Businesses Online. Google Premier Partner Award in search innovation is given for expertise and innovation with Google search ads. Examples include creative uses of auto-bidding or optimizing beyond the last click to help clients achieve their goals online. Out of 300+ Google Premier Partners in India, only six agencies were shortlisted for the award.
Curefit is an FMCG-health & fitness solutions provider, founded by former Flipkart executives Mukesh Bansal and Ankit Nagori. For Curefit, HiveMinds through its continuous effort and stacked approach, has been able to deliver 6X improvement in conversions and helped acquire new users consistently, the company said in a statement.
Hiveminds also used:
Hyper localized ads to personalize messaging based on user data signals using Google's smart business feed platform
Compelling ad formats like countdown feature, pin-code based bid adjustments
Smart remarketing strategies
All this helped the brand deliver 6X increase in conversions, as well as a 30 per cent drop in overall customer acquisition costs.
Talking about the award, Jyothirmayee JT, Founder & CEO, Hiveminds, said, "HiveMinds is arguably one of the strongest performance marketing agencies out of India. Winning this award from Google in the core category of search innovation is very encouraging for us. What's more special, is the award was for our work with another ambitious startup, growing multifold every month and are destined to be an industry leader like many of our clients whom we have engaged at an early stage".
HiveMinds specialises in providing end-to-end digital marketing solutions like SEO, Performance & Paid Campaigns, Analytics, Social Media, Digital Branding and Creative & Content services, for leading brands and startups in India, US and the Middle East. HiveMinds handles key clients such as bigbasket, Teabox, Sonata Watches, Portea, Zoomcar and Cloudnine Hospitals.
exchange4media Group Service
Shekhar will take over from Ed Thesiger, who will be relocating to the UK at the end of March 2019 to set up his own consulting business.
GroupM has announced that Himanshu Shekhar will be taking over from Ed Thesiger as the CEO of GroupM Indonesia, effective January 1, 2019.
Shekhar has been based in Indonesia since March 2010 when he joined as the Managing Director for Mindshare's business with Unilever. He was later promoted to CEO of Mindshare Indonesia in December 2011.
While at the helm of Mindshare Indonesia, he consistently delivered strong growth for the agency and positioned Mindshare as the market leader in digital transformation. In January 2015, Shekhar was promoted to his current position, CEO of Mindshare South East Asia, the company said in a statement.
Thesiger, CEO GroupM Indonesia and Vietnam, will be relocating to the UK at the end of March 2019 to set up his own consulting business.
Commenting on the appointment, Mark Patterson, CEO GroupM APAC, said, "Indonesia continues to be a key growth market for us, and I am delighted that we have been able to promote from within for this important leadership position. Himanshu has a proven track record with a depth of experience and industry relationships that is second to none in that market. I would also like to thank Ed for his energy, passion and outstanding leadership over the past seven years. We are sorry to see him leave the region and wish him every success on his new venture back in the UK."
Amrita Randhawa, CEO Mindshare APAC, added, "Himanshu has built Mindshare into a titan of an organisation in Indonesia and driven its strength, reputation and leadership stature across South East Asia. His knowledge of Indonesia and our clients' core needs in the market is unparalleled and therefore there is no one better suited to step into the GroupM leadership position. We are rooting for Himanshu's success in this next chapter of his career and are confident that he will continue to be an incredible partner for Mindshare and our client's growth story in Indonesia."
Speaking of his promotion Shekhar noted, "Leading GroupM Indonesia is a massive responsibility. Across our agencies, Mediacom, Mindshare, Wavemaker and Essence, we have some of the brightest minds working with super successful brands on creating media for business growth. I am thankful to our leadership and teams for building trusted partnerships with clients, media and tech ecosystems over the years. Today, Indonesia's media is among the most vibrant globally. We have global innovation originating here and best practices taking shape in some areas. Our global networks have been deeply committed to this already, and I am excited to add my efforts to this journey. I am thankful for the trust, and look forward to working together with our wonderful teams and partners."
Thesiger added, "It has been an absolute privilege leading such a talented group over the past 7 years. Himanshu has been a cornerstone of the team for the duration of my tenure and I look forward to seeing him drive the business on to the next level in the coming years."
Ed will work closely with Himanshu to ensure a smooth transition over the coming weeks. Details of Ed's successor in Vietnam and Himanshu's successor will be the subject of separate communications in due course, the company said.
Shekhar will continue to be based in Jakarta with his family and will report directly to Mark Patterson.
exchange4media Group Service
The Thick Shake Factory was founded by Yeshwanth Nag Mocherla and his brother Ashwin Mocherla
India's first premium thick shake brand and one of the fastest growing QSR chains in the country – The Thick Shake Factory - is proud to announce a stellar panel of industry stalwarts joining its board of advisors headed by serial entrepreneur Dr. Anurag Batra, chairman of BW Business World and founder of media group exchange4media. The advisory board consists of mavericks like Dr. Velumani Arokiaswamy, the founder of the Rs 3000 crore valued healthcare Thyrocare, Jayant Kocchar the ex MD, Founder of Lacoste India, Barista, India's 1st Coffee Café chain, Sagar Daryani of Wow! Momo, Srinath Sridharan, the head of Group Chairman's office of Wadhawan Global Capital, which manages $22 billion in assets, Rohit Bayana Co-founder of Lumis Partners, a Private equity fund and Preeti Vyas Chairwoman & founder of VGC - one of India's top design agencies.
Speaking on the announcement, M. Yeshwanth Nag Mocherla, Co-Founder of The ThickShake Factory, said, "All of the newest Board members embody the spirit of entrepreneurship and bring immense experience, expertise and energy to the table. We are very fortunate to have them by our side as we continue on our journey and aim to become a large international consumer brand. With such eminent personalities to guide us, we are confident of executing our vision."
Commenting on the occasion, Ashwin Mocherla, Co-Founder, The ThickShake Factory said, "We currently are operational across 20 cities and two countries with more than 50 outlets in the pipeline to be opened in the coming months. Our vision is to have over 500 outlets in the next three years. We are a profitable bootstrapped company and have continued to grow via internal accruals since our inception five years ago".
Speaking on his inclusion into the Board of Advisors, Jayant Kochar said, "With our hectic, stressful, abstemious lifestyles, I think we all deserve a bit of indulgence and joy from time to time. There are very few things that match the sheer bliss of a delicious Thick Shake, and I am pleased to help Yeshwanth and Ashwin spread their flavours of happiness across the country".
Dr. Velumani added, "As long as the product is really good, packaged well, priced honest & promoted aggressively, there are enough customers to consume in an emerging market like India".
The Thick Shake Factory was founded by Yeshwanth Nag Mocherla and his brother Ashwin Mocherla.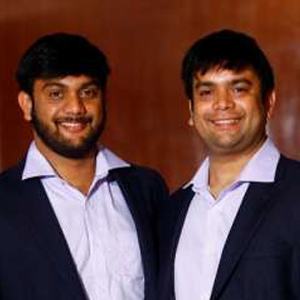 Yeshwanth Nag Mocherla and his brother Ashwin Mocherla, Founders of The Thick Shake Factory
Yeshwanth is an engineer from JNTU and completed his Post Graduate Diploma in Management from Xavier Institute of Management, Bhubaneswar & IESEG School of management, France, post which he worked with Tata Consultancy Services for one year before plunging into entrepreneurship. The driving force for him is to create more jobs & add value to the economy.
Ashwin is an engineer from JNTU and had studied his Post Graduate Diploma in Management from Goa Institute of management & Antwerp management school, Belgium, prior to which he had worked with United Health Group for one year & plunged into entrepreneurship right after his post-graduation. The driving force for him is his passion towards the Food & beverages sector.
Yeshwanth and Ashwin are seen as industry leaders in the F&B sector & have been speakers at multiple forums including but not limited to: Women Economic Forum 2018, Food & Beverages Conclave & Expo, 2017, SME Growth Leadership Conclave, 2017, India Food Forum, 2018, T Hub, Hyderabad (India's biggest Start-up Business Incubator), Jagriti Yatra (World's longest train journey for entrepreneurship), Utkarsh Yatra (Entrepreneurship journey) etc. to name a few.
The New Board Members: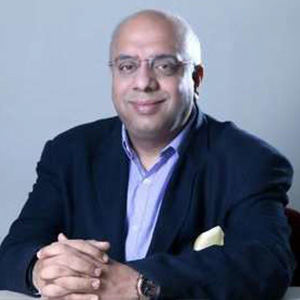 Anurag Batra
Anurag Batra is a serial entrepreneur, media mogul, a journalist and an eternal optimist rolled into one. He is a first generation entrepreneur having acquired the iconic business media & magazine brand BW Business World, and also serves as the Chairman and Editor-In-Chief of exchange4media group. He mentors many budding entrepreneurs and enjoys the process of reverse mentoring of learning from the entrepreneurs.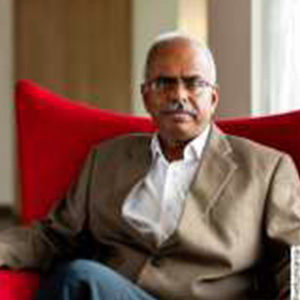 Dr. A. Velumani
Dr. A. Velumani is maverick entrepreneur. He is the founder, chairman and managing director of Thyrocare Technologies Ltd., an industry leader and a brand worth over Rs. 3000 Crore. A visionary & an able business administrator, Dr. Velumani proves amply clearly to the industry that, "Focus gives success". A first generation entrepreneur, he is an infectious motivator & by his unique way, transformed intimidating problems to opportunities.
Jayant Kochar
Jayant Kochar is one of the pioneers of organized retail in India; an authentic "start-up" specialist. After a long stint with automobile major Mahindra's, he pioneered the entry of organized retail by launching the French apparel brand LACOSTE in India. He created not just a great brand, but an entirely new category when he conceptualized and built the pioneering chain of espresso bars in India – Barista. Having also led the Images Group, he now heads India's leading retail consulting practice – GO FISH. He recently conceptualized & curated an innovative retail strategy conference – unBox Retail.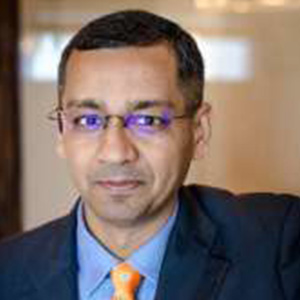 Srinath Sridharan
Srinath Sridharan is the head of the Group Chairman's Office and convenor of the Group Management Council at the Wadhawan Global Capital which manages $22 Billion in assets. An expert in strategy and a business visionary, he anchors the growth of Wadhawan Global Capital's businesses with one key focus – robust value creation. Srinath is known to provide unique perspectives that blend consumer-driven strategy, financial acumen & risk management in a seamless manner.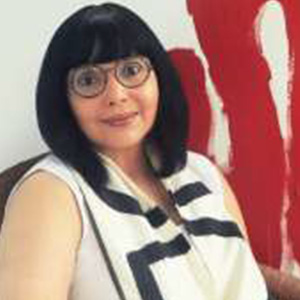 Preeti Vyas
Preeti Vyas, an independent entrepreneur with humble beginnings, has created some of India's most iconic brand stories and redefined the design landscape. She is counted among the 50 most influential women in India according to Business Today, Impact and Verve magazines, and ranked as one of the top creative minds by The Economic Times.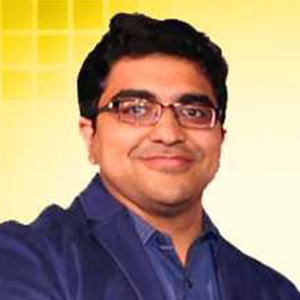 Sagar Daryani
Sagar Daryani is the founder of one of the fastest growing QSR chains; the 300 Crore valued brand - Wow! Momo. A graduate of St. Xavier's Kolkata, he along with his partner started Wow! Momo immediately after graduation at the age of 21. A passionate speaker with active Oratory skills, Sagar has given business & motivational talks at various Business Schools & Entrepreneurship Cells across the country.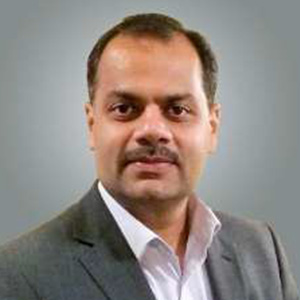 Rohit Bayana
Rohit Bayana is the Managing Partner and coFounder of Lumis Partners, a Private equity Fund. Rohit brings to bear strong experience in building, leading & scaling asset-light businesses while balancing Demand-Supply, working on both strong organic growth as well as acquisition led growth. Before Lumis Partners, Rohit was at GE, and in his last position, he was CEO of GE Software Solutions (later merged with Genpact). Rohit is a postgraduate from the London School of Economics and an Engineer in Computer Science from Delhi University.
exchange4media Group Service
CEO Mark Read sets out a plan of "radical evolution" to deliver improved performance
WPP has announced the results of its strategic review, setting out a new plan to return the business to grow. The strategy reflects a new vision for WPP as a leader in creativity and technology. It incorporates a simpler, improved offer designed to capture the opportunities of a changing marketplace, and a streamlined structure built around the needs of clients. It also includes additional investments in creativity, technology and talent to enhance WPP's proposition to clients and drive top-line growth.
WPP expects to deliver organic growth (defined as like-for-like revenue less pass-through costs growth) in line with its peers at a headline operating profit margin (excluding associates) of at least 15% by the end of 2021 as a result of the strategy. The company will incur cash costs for restructuring of £300m over the next three years to deliver estimated annual savings of £275m by the end of 2021, approximately half of which will be reinvested in the business.
Speaking about the announcement, Mark Read, Chief Executive Officer of WPP, said "What we hear from clients is very consistent: they want our creativity, and they want us to help them transform their business in a world reshaped by technology. This is at the heart of what we do. "We are fundamentally repositioning WPP as a creative transformation company with a simpler offer that allows us to meet the present and future needs of clients. This more contemporary proposition has already helped us to win new business, including Volkswagen's creative account in North America."
He continued, "The restructuring of our business will enable increased investment in creativity, technology and talent, enhancing our capabilities in the categories with the greatest potential for future growth. As well as improving our offer and creating opportunities for clients, this investment will drive sustainable, profitable growth for our shareholders."
"We describe our approach as 'radical evolution': radical because we are taking decisive action and implementing major change; evolution because we will achieve this while respecting the things that make WPP the great company it is today" he added.
WPP is hosting a presentation for investors and analysts at its new headquarters in London.
Key points of the presentation, which will also be webcast, include:
Opportunities in a Changing Industry
Technology is rapidly reshaping our sector, presenting challenges but also opportunities. We believe the industry is facing structural change not structural decline. WPP is adapting at speed to capture these opportunities and to become even more client-centric than it is today.
Vision, Purpose and Identity
WPP's vision is to be a creative transformation company, bringing together creativity and expertise in technology and data – with the purpose of building better futures for its people and clients. This competitive positioning was developed in consultation with our people and clients, and is supported by a refreshed brand identity created by WPP agencies Superunion and Landor.
Simpler, Improved Offer
WPP's future offer will cover four areas: communications, experience, commerce and technology. Each of these areas is critical to success for modern clients, and by bringing them together the company will better serve clients' needs as they react to the changing marketplace, and expand WPP's own business in high-growth sectors.
• Communications focuses on advertising, content, media, public relations and public affairs, and healthcare.
• Experience reflects the growing need of clients to create a new brand, product and service experiences.
• Commerce allows WPP to expand its growing omnichannel commerce business and its work with brands to help them succeed in marketplaces such as Alibaba and Amazon.
• Technology underpins WPP's work with both CMOs and CIOs to build and operate marketing technology that supports their consumer- and customer-facing activities.
The areas of experience, commerce and technology already represent approximately one-quarter of WPP's revenue.
A Renewed Commitment to Creativity
WPP's most important competitive advantage is its creativity. It is what makes WPP special and what differentiates it from other professional services firms. WPP has significant creative strengths, having won the "Holding Company of the Year" award at the Cannes Lions International Festival of Creativity for seven consecutive years between 2011 and 2017 – but the business must invest more in this area. As part of this strategic review, WPP is making a renewed commitment to creativity, investing an incremental £15m a year for the next three years in creative leadership, with a particular focus on the United States.
Technology, Data, Partners and Platforms
Alongside creativity, the company will accelerate and promote its technology and data capabilities as clear sources of competitive advantage to WPP. They will follow a consistent approach across WPP by adopting a common technology strategy, leveraging the strengths of our unique technology partnerships, and making our significant existing capabilities in marketing and advertising technology available to all WPP companies for the benefit of our clients.
Simpler Structure
WPP has become too unwieldy, with too much duplication. As a result, it is not always as focused or as a fleet of foot as it needs to be to satisfy the needs of clients around the globe. Therefore, central to the new strategy is a simpler structure, built around the needs of clients, to allow easier access to WPP's many resources. The structure is based on three principles:
• Clients: we will become a more client-centric organisation in order to deliver the best of WPP.
• Companies: we will have fewer, more integrated companies equipped to adapt to a changing market.
• Countries: we will integrate further at a country level to leverage our strengths in individual markets.
Kantar
As previously announced, the Board of WPP has decided to develop Kantar with a potential strategic or financial partner, with WPP retaining a significant minority interest and strategic links with Kantar. Proposals will be evaluated on their financial and strategic benefits and if a transaction is agreed it is likely to be announced in the second quarter of 2019. Preparations are well underway and we have received numerous unsolicited expressions of interest.
Leadership, Talent and Culture
For the first time, WPP has established an Executive Committee drawn from both corporate and company leadership. This Executive Committee will work together to implement the new plan, and we will review the company's incentive arrangements to align with the strategy. To make WPP the natural home for the best and brightest, and to attract the next generation of talent, we will champion a culture across WPP characterized by the values of openness, optimism and a commitment to extraordinary work.
Progress to Date:
Since April this year, the company has made consistent progress towards our goals. This includes the creation of the integrated networks VMLY&R and Wunderman Thompson; the alignment of our US healthcare agencies with integrated agency partners; and the elimination of the sub-holding company WPP Health & Wellness. VML, Y&R, Wunderman, J. Walter Thompson and WPP Health & Wellness collectively account for 23% of WPP revenue. WPP has also disposed of 16 non-core investments and associates, raising £704m to reduce our debt.
2018 and 2019 Outlook:
WPP anticipates reporting full-year results in line with consensus expectations, with full-year like-for-like revenue less pass-through costs growth now expected to be closer to -0.5%. The company is beginning a multi-year improvement programme and 2019 will be a year of investment in the business with the execution of our cost-savings programme and further actions taken to return the company to long-term sustainable growth.
Previously announced account losses will create the anticipated headwind, particularly in the first half of the year.
Restructuring and Investment:
The company will incur cash costs for of £300m restructuring over the next three years, reflecting actions to position the company for growth, address under-performing units and streamline our operations. The actions include:
• The integration of VML and Y&R, and Wunderman and J. Walter Thompson.
• Right-sizing and disposal of under-performing businesses.
• Closure of unsustainable operations.
• Further development of Campus co-locations.
• Establishing a consistent, shared service infrastructure to support 30 countries over the next five years.
The annual savings from the actions are anticipated to be £275m by the end of 2021. WPP will reinvest approximately half of these savings into 2019 to 2021.
Future Capital Allocation Policy
The company has made good progress on its divestment of non-core assets, raising £704m from 16 disposals to date. We continue to target a reduction in average net debt to EBITDA ratio to within our revised target range of 1.50-1.75x by 2021. Over the next three years, WPP will prioritise the dividend over share buy-backs and will balance targeted M&A with divestments. The Board anticipates declaring a final dividend of 37.3p at the Preliminary Results to deliver a full-year dividend for the current financial year of 60p which it intends to maintain.
Medium-Term Financial Targets
As part of the strategic review, WPP has set out new medium-term financial targets that will allow the company to invest in talent and technology, improve its competitive position and deliver sustainable long-term growth rates. These are as follows, to be achieved by the end of 2021:
• Organic growth (defined as like-for-like revenue less pass-through costs growth) in line with peers
• Headline operating profit margin (excluding associates) of at least 15%
• Free cash flow conversion1 of 80%-90%
exchange4media Group Service
It has been reported that Ajit Dheer, Managing Director of the Tata-PepsiCo joint venture company NourishC will succeed Rai
Harsh Rai, VP and General Manager of Sales, PepsiCo has resigned from his post according to media reports. It has also been reported that Ajit Dheer, Managing Director of the Tata-PepsiCo joint venture company NourishCo, will succeed Rai. Rai has been with the company for more than a decade.
Rai has been a member of PepsiCo India's executive committee since 2014 and has worked across functions, including general management, sales and distribution, and business model transformation. He was also responsible for the snacks business, beverages business and also worked as the CEO & MD for NourishCo Beverages.
Prior to his work at PepsiCo, he worked with Wipro Consumer Care and Lighting as General Manager.
exchange4media Group Service
The brand now aims for 1000 crore turnover in the next 3 years
Mufti has announced its expansion into the footwear category with a multi-fold strategy including the launch of its latest Autumn Winter footwear collection. Over the past two decades, Mufti has redefined the stereotypes of mainstream fashion and now is extending the same ethos in bringing an alternative choice in footwear which is fashionable yet comfortable. The company's expansion into the footwear segment is a result of the company's in-depth research highlighting the rising demand for trendy footwear in the casual segment for men.
Over the last 12 months, Mufti has launched a select range in its top 100 stores to gauge consumer sentiment. With the overwhelming response that it received, the brand is now looking at beefing up the distribution of its footwear collection in 500+ locations comprising Multi Brand outlets (MBOs), its stand-alone stores and its existing network of retailers in the coming year.
Commenting on the launch of Mufti's Footwear Collection, Kamal Khushlani, Founder & Managing Director, Mufti said, "With the current estimated size of Rs. 34,400 crores, the footwear segment is expected to grow over INR 55,400 crores in the coming five years. The expansion into the footwear segment is a part of the company's vision of becoming an Rs. 1000 crore brand on MRP in the coming 3 years. Our footwear collection carries forward our brand ethos and our promise of bringing quality products that comprise of style in the markets. Our primary focus continues to be on delivering more value to the customer with our products as we begin to expand into newer categories."
The brand plans to offer good quality products at accessible prices in the 'Casual & Sports Lifestyle' segments. The new footwear line is light in weight and is designed with novel fabrics to ensure comfort for long hours of wear. At the same time, the offerings are made available in a range of colours and trendy styles.
MUFTI'S footwear collection ranges from Rs. 3299/- to Rs. 3999/- and is now available at exclusive brand outlets and select leading footwear stores across India.
exchange4media Group Service
Highly-placed sources tell exchange4media that Ajay Gahlaut will succeed Bobby Pawar, who quit Publicis last month
Ajay Gahlaut, who recently quit as Chief Creative Officer of Ogilvy North and Deputy Chief Creative Officer of Ogilvy India, is believed to be joining Publicis.
Galaut is expected to succeed Bobby Pawar, who quit Publicis last month. Pawar was the Managing Director and Chief Creative Officer, Publicis Worldwide South Asia. He will now be the Chairman of Havas Group, India.
The development has been confirmed to exchange4media by highly-placed sources. We reached out to Gahlaut for a confirmation, but are yet to get a response.
At Ogilvy, Gahlaut worked on brands such as Pernod Ricard, BMW, KFC, Taco Bell, Dabur, Perfetti Van Melle, Mother Dairy, Pizza Hut, Sprite, Best Foods, HT Mint and Philips.
Gahlaut worked with Ogilvy as a creative consultant between 2001 and 2005, after which he left. He re-joined the agency in 2007 and had been with it ever since. He has previously worked with agencies such as McCann, Saatchi & Saatchi (then Sista Saatchi & Saatchi), among others.
exchange4media Group Service