Utopian Media bags digital mandate for AsahiKasei
Digital media agency, Utopian Media will manage the Japanese conglomerate's digital presence and public relations in India
Utopian Media, a digital media agency, has won AsahiKasei's consumer products division account. They will be managing the brand image, media duties, offline activation, influencer marketing and social media presence of the brand.
Asahi Kasei Corporation is a global Japanese chemical company. Its main products are chemicals and materials science. By entering the Indian market, AsahiKasei is aiming to bring about an evolution in the current lifestyle of India while bringing about a change in India's outlook to a healthy lifestyle. AsahiKasei's Saran Wrap (Premium Wrap) first found its way into the Japanese market and now brings to India the best of Japan's kitchen products like the Premium Wrap, Frying Pan Foil and Cooking Sheet.
Commenting on the occasion, Marketing Manager, Luve Oberoi, AsahiKasei India Private Limited said, "It means a lot to us to partner with Utopian Media for the promotion of our products and brand in the Indian market. We believe Utopian Media will help us reach out to our target audience and help them understand the vision of the brand. Utopian Media's techniques and experience when it comes to strategic planning can prove essential to the brand in terms of business growth and brand building."
Preksha Seth, Co-founder, Utopian Media said, "We are delighted to have been given the opportunity to handle the presence of a brand like AsahiKasei. The consumer products space brings with it an exciting opportunity to explore various different methods to increase consumer engagement on a digital platform. We are thrilled to make a new partner like AsahiKasei."

exchange4media Group Service
The association will witness the rides Nitro and Happy Wheels rebranded as 'Hot Wheels Nitro' and 'Hot Wheels Driving School' starting October 2018.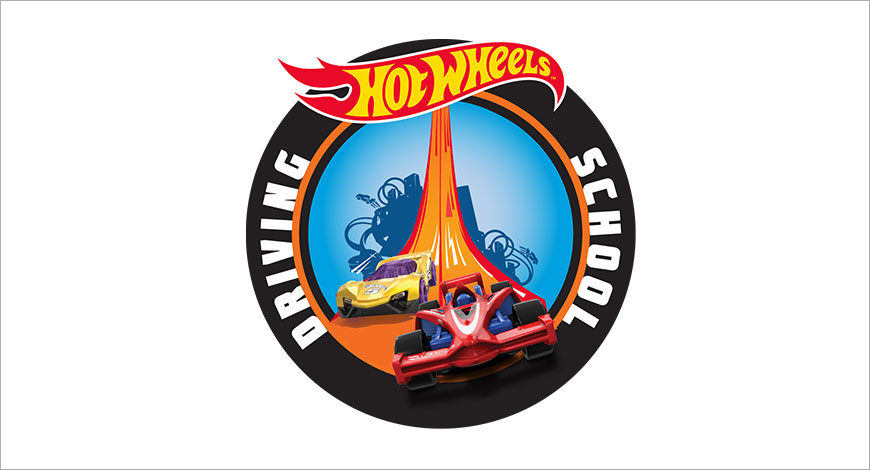 As the country slowly paces into the most anticipated festive months of the year, theme park destination Imagica is all set to jolt up excitement with a partnership with Hot Wheels, the popular brand from the house of Mattel Toys.

The association will witness rides Nitro and Happy Wheels rebranded as 'Hot Wheels Nitro' and 'Hot Wheels Driving School' starting October 2018.

Hot Wheels Nitro is one of India's biggest and wildest floorless roller coaster that stands at a staggering height of 132 feet and over 2800 feet of track length. Offering 150 seconds of heightened adrenaline with 5 breathtaking loops and inversions.

Amongst the kids' section, Hot Wheels Driving School is an attraction to inculcate driver's instinct amongst children with the basic rules of real life driving such as traffic lights and signals. The ride includes double-seated cars with real dashboard, seat belts, brake and accelerator pedal to provide a realistic experience of driving.

Delighted to announce the partnership, Dhimant Bakshi, Jt. CEO from Adlabs Imagica, shares, "India currently stands at a nascent stage as compared to its international counterparts in the theme and amusement park industry. Hence, it is imperative for Imagica- India's first theme park, to bring about differentiated opportunities for Indian brands, and open doors for international brands to showcase their innovative and immersive experiences for Indian consumers."
He added, "Imagica radiates fun and entertainment in a creative and exciting environment, which falls in complete synergy with the brand attributes of Mattel Toys."

Lokesh Kataria, Head of Marketing, Mattel India, further added, 'Mattel Toys association with Imagica is totally in sync, primarily because Imagica's flagship ride Nitro fits very well with Hot Wheel's brand proposition "Challenge Accepted" which is targeted towards igniting the spirit of challenge in every child.'

Amit Arora and Govind Shahi will continue to report into Anuj Gandhi, Group CEO, IndiaCast.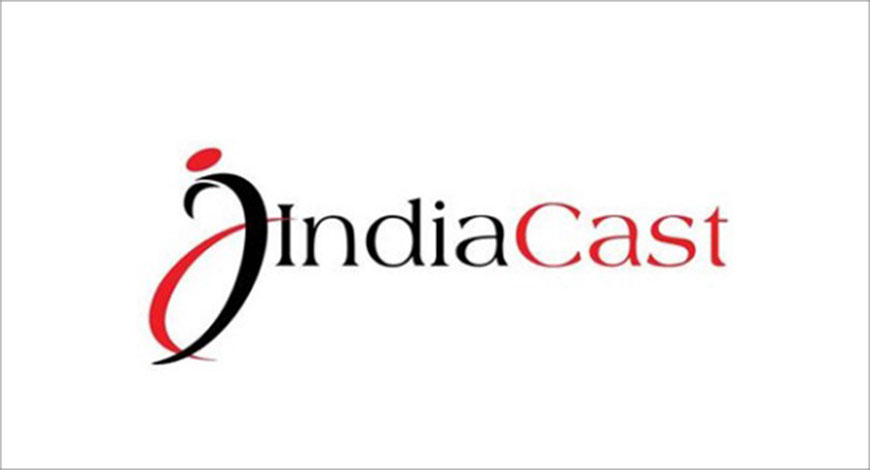 In a move aimed at synergising processes and business opportunities to scale up revenues, IndiaCast, the domestic, international and digital distribution arm of Viacom18 and TV18, on Monday announced an organisational rejig of its revenue management structure.
Amit Arora, who has steered the domestic business for IndiaCast over the years, has been elevated as President, India Affiliate Business. Additionally, Arora will also drive the South Asia business along with linear distribution with telcos.
Govind Shahi, a seasoned veteran known for his sharp & strategic mindset, will now take over the mandate of heading the international business for IndiaCast. As the International Business Head, Govind Shahi will oversee and drive business and revenues across functions and regions. All regional and vertical heads would report to Shahi.
Sachin Gokhale, previously responsible for nurturing and successfully developing and rapidly growing the Middle East and Africa region and has managed our Asia Pacific & Business operations verticals, will now assume the new role of heading the America's business. Gokhale would be responsible for expansion and growth of business to new markets in the Americas and dialing up various digital initiatives in the region.
Debkumar Dasgupta, who continues to impressively grow the global syndication business, will take on the added responsibility of heading the Middle East and Africa region.
Commenting on the organisational restructuring, Anuj Gandhi, Group CEO, IndiaCast, commented, "As technology opens up newer viewing platforms and content evolves in both duration and variation, the business of distribution and syndication of content is evolving rapidly – in terms of new markets and new avenues of showcase, thereby ensuring that monetization opportunities are scaling up beyond traditional markets and platforms. This organisational rejig allows us to leverage the existing capabilities and strengths of our leaders and their teams in growing revenues and to explore new opportunities across various technologies and markets globally."
Both Amit Arora and Govind Shahi will continue to report into Anuj Gandhi, Group CEO, IndiaCast.
This is Times Bridge's third investment this year, after investing in MUBI and Houzz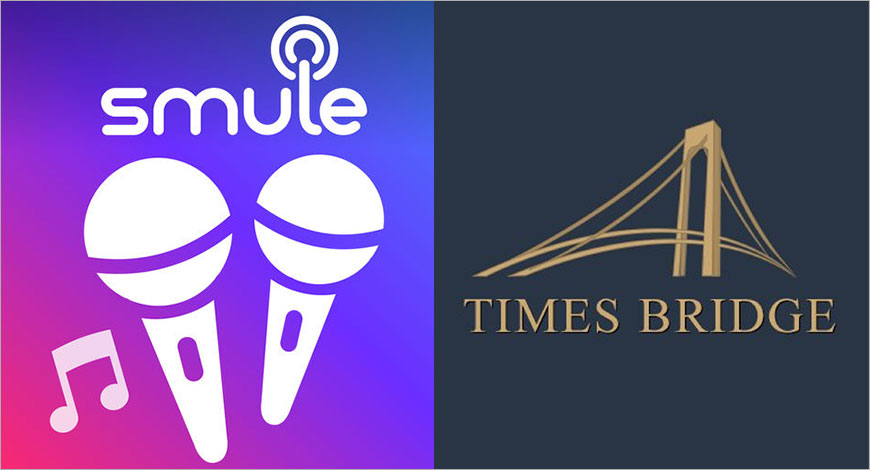 Social network for music Smule on Thursday announced a strategic investment from Times Bridge, the global investments and partnerships arm of The Times Group. This long-term partnership with Times Bridge will give Smule a strategic edge as it scales up operations in India, its second-largest international market, the company said in a statement.

Smule currently boasts of 50 million monthly active users. On Smule, users are able to collaborate with and listen to all types of music, with anyone from anywhere in the world. Times Bridge has entered into a strategic partnership with Smule and concluded an investment worth over $20 million in the company. This is Times Bridge's third investment this year, after investing in MUBI and Houzz, in their bid to expand their existing investment portfolio of innovative consumer tech companies.
Times Bridge will also guide Smule in engaging India's multi-lingual music culture. Leveraging its network of media assets, Times Bridge will partner on varied aspects such as community building, collaborations with top artists, targeted regional programmes and advertising. Smule is the first social music platform to partner with Times Bridge in India.

With this investment, Smule plans to increase its exposure in the Indian digital music market and grow the market organically. Smule is keen to tap into India's flourishing diverse music culture. In May 2017, Smule raised $54 million in a financing round led by Chinese technology giant Tencent Holdings Ltd.

Talking about the partnership, Jeffrey Smith, Smule's CEO and Co-founder, said, "Indian audiences are passionate about connecting through music. We want to enhance those connections in an authentic way and we are thrilled to partner with Times Bridge to marshal the best of The Times Group on Smule's behalf."

"Smule is about empowering our community to do more of what they love – from singing with their favourite celebrities to collaborating with friends to discovering new music. We're thrilled to find a partner that both shares our vision and has the cultural insights and market reach to deliver it," Smith added.

Rishi Jaitly, CEO of Times Bridge, said, "Times Bridge's mission is to bring the world's best ideas to India and share India's best insights with the world. Smule is a deeply original, bold idea with a mission of changing the way the world experiences music. Our investment will advance Smule's music mission across the Indian subcontinent and unlock the creativity of many millions along the way. We are delighted to be working with a partner who approaches India with the empathy, conviction and optimism that the Indian market warrants."
exchange4media Group Service
His resignation comes after several women have come forward with accusations of sexual misconduct against him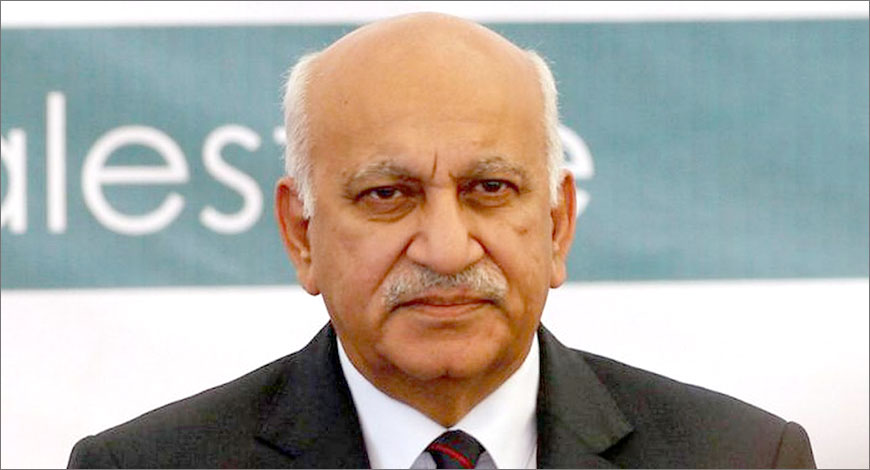 Minister of State for External Affairs has resigned following allegations of sexual harassment made by former colleagues, according to media reports.
Commenting on the matter, Akbar issued a statement saying, "Since I have decided to seek justice in a court of law, I deem it appropriate to step down from office and challenge accusations levied against me, also in a personal capacity. I have, therefore, tendered my resignation from the Minister of State for External Affairs. I am deeply grateful to the Prime Minister Shri Narendra Modi and to the External Affairs Minister Smt. Sushma Swaraj for the opportunity they gave me to serve my country".
Akbar was initially defiant as calls for his resignation followed the allegations by Priya Ramani, the first complainant who accused him of misconduct during his time as Editor-in-Chief of The Asian Age. However, since then, several other women have also come forward to speak out against Akbar.
exchange4media Group Service
The mandate includes brands RiteBite and Max Protein
Naturell India, manufacturer of protein bars & snacks Max Protein & Rite Bite, has appointed PointNine Lintas as its omni-channel agency. PointNine Lintas will provide a full-stack of services that includes designing the creative campaign, media buying, performance marketing, social media management and shopper marketing.
Commenting on the win, Vikas Mehta, CEO, PointNine Lintas, said, "Naturell is an exciting young enterprise, run by grown-ups. It has a great lineup of products in a category whose time has come. As their full service agency, we have the opportunity to act like a true partner and create business impact through the entire marketing mix, and not just some silos. We are grateful for the trust Vijay (Uttarwar) and team has shown in our abilities and are committed to helping them succeed in the market place."
Vijay Uttarwar, Founder & CEO Naturell India, commented, "When we were looking for an agency, we were looking for a team who would be an equal partner in our ambition. We felt that PointNine's single-minded focus on ROMI (Return on Marketing Investment) and their strategic bent for business effectiveness works well for a growth-focused organization like ours. As a protein foods company, we're breaking new ground in changing the attitude of India towards nutrition and creating interventions on the food clock. With their full span of omni-channel marketing capabilities – the team at PointNine Lintas was best suited to partner us on this journey."
To create a digitally led go-to-market approach for Naturell's brands, the agency has deployed a multi-disciplinary team led by its digital division, LinTeractive. Sumanta Ganguly, National Director (Digital Marketing & Transformation) has been named the omni-channel lead on the business.
Speaking about PointNine Lintas' approach, Ganguly said, "Today, health conversations are happening online while actual transactions and experiences take place in the offline world. Developing a category of protein products and tracking conversions online & offline is exactly the kind of performance marketing we are geared to deliver as an agency."
exchange4media Group Service
Viraj Chouhan was, till recently, associated with Ola as Chief Communications Officer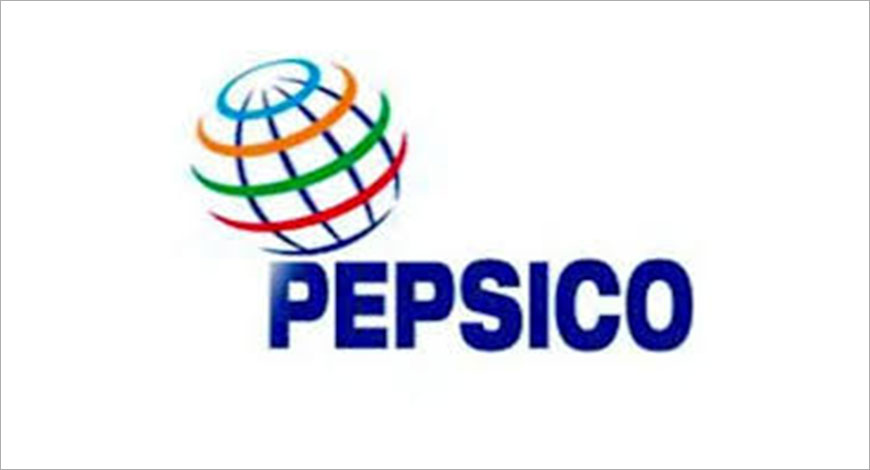 PepsiCo India on Wednesday announced the appointment of Viraj Chouhan as the Chief Communications Officer, effective November 1, 2018. He will be a part of the India leadership team. Till recently, Chouhan was associated with one of India's most successful start-ups Ola (ANI Tech Pvt Ltd) as the Chief Communications Officer and was part of their leadership team.

Chouhan is a corporate communications professional with 21 years of experience and has worked with several leading global brands such as MTS, Coca-Cola and Bharti Airtel, among others. He has deep experience across brand public relations, stakeholder engagement and reputation management.

Talking about the appointment, Ahmed ElSheikh, Chairman & CEO, PepsiCo India, said, "PepsiCo India continues to be an employer valued for the opportunities and leadership experiences that attract the best talent in the industry. We are delighted to welcome Viraj Chouhan to PepsiCo India as Chief Communications Officer. PepsiCo India has been on a powerful transformation journey towards sustainable, responsible and profitable growth and Viraj will lead our communications efforts in taking this story to consumers, partners and stakeholders at large."

Chouhan, meanwhile, said he is "thrilled" to join PepsiCo.

"I am thrilled to join PepsiCo, home to some of the most iconic brands in the food and beverage industry that have captured the consumer imagination. The company's Performance with Purpose philosophy has truly been an inspiration that has seen some pioneering work in the areas of collaborative potato farming, community water programmes and transforming the product portfolio. I am delighted to join this endeavour."
exchange4media Group Service
Papa John's previous media agency Initiative reportedly resigned after the brand got embroiled in a controversy.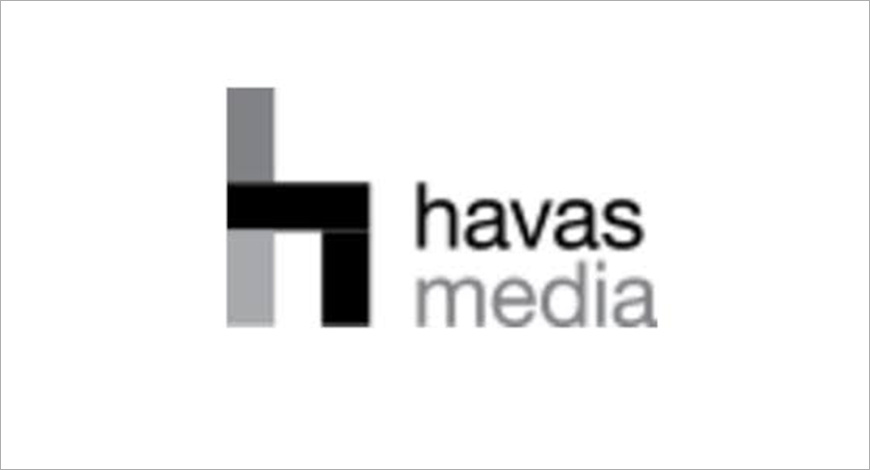 Papa John's has reportedly announced that it has appointed Havas Media as its new integrated media agency of record.
According to media reports, the pizza chain said that the decision has been taken following a competitive review. The appointment will be effective October 1, 2018.
The need for a review arose after Papa John's previous media agency Initiative reportedly resigned the client in mid-July after the brand got embroiled in a controversy. Immediately aftre the controverys broke, Initiative had said that it would stick with Papa John's, but later US CEO Amy Armstrong said the media agency was resigning because some additional information had come to light, mentioned the media reports. A number of Papa John's agencies had also resigned the account. at that time
exchange4media Group Service
Profit After Tax grew by 20% year-on-year to Rs 1,525 crore, against Rs 1,276 crore in 2017
Hindustan Unilever Ltd. today posted its Q2 results of financial year 2018-19. The consumer goods giant recorded an year-on-year increase of 8.11% in the advertising expenditure, from Rs 1,023 crore in 2017 to Rs 1,106 crore in 2018.
The Profit After Tax for the quarter grew by 20% year-on-year to Rs 1,525 crore, against Rs 1,276 crore in 2017. The EBITDA for the quarter also grew by 20% year-on-year and stood at Rs 2,019 crore, compared to Rs 1,682 crore in 2017.
Sales of the company grew by 11% during the quarter and domestic consumer sales grew by 12%.
Commenting on the results, Sanjiv Mehta, Chairman and Managing Director, said, "We have delivered another strong performance in the quarter and also for the half year. Our focus on strengthening the core, leading market development and driving excellence in execution has enabled us to deliver competitive and profitable growth."
"In the near term, we expect demand to be stable. Our strength of agility and responsiveness gives us confidence to navigate the headwinds arising from crude inflation and currency depreciation. Our strategic agenda remains one of delivering Consistent, Competitive, Profitable and Responsible growth," he added.
In the BSE filing, the company also announced the appointment of Leo Puri (57), as an Independent Director on its Board effective October 12, 2018.
Puri, until recently, was the Managing Director of UTI Asset Management Company. He has also previously served as an Independent Director in companies including Max New York Life Insurance Company, Infosys, Bennett Coleman & Co. Prior to joining UTI Asset Management Company as CEO in August 2013, Mr. Puri was Director at McKinsey & Company until 2007.
exchange4media Group Service
Bhatia previously served as Managing Director from the company's Bangalore office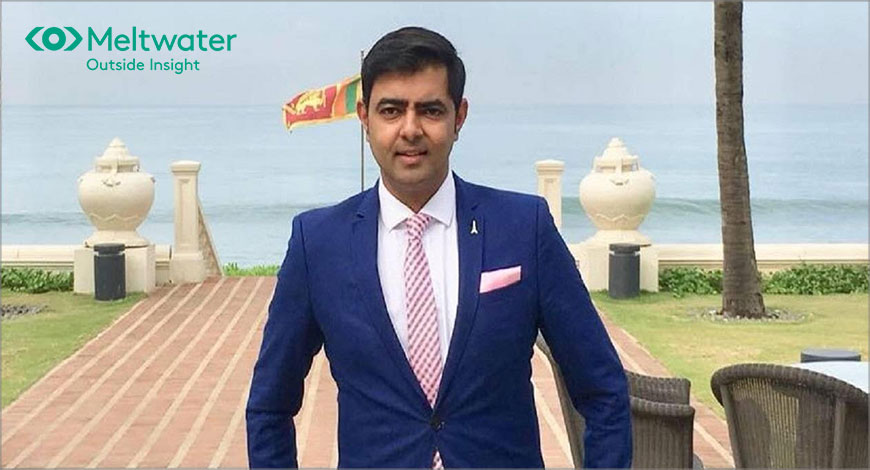 Meltwater, a leading media intelligence and social monitoring agency, has elevated Nitin Bhatia as Sales Director, Social & New Markets.
Bhatia was previously serving as Managing Director from the company's Bangalore office. He will be moving from leading the New Business division for India and will be focusing on driving business of Social Analytics products and expanding Meltwater's footprints into new territories across IME.
Fondly known as "Mr. Bean" of Digital Marketing in India, Nitin was involved in setting up the company's Agency Partnership Division and had also taken up a leadership role to launch Meltwater's AI-based Executive Alerts product in India in 2017.
Speaking on his new role, Nitin Bhatia, Director, Social & New Markets, said, "Considering the amount of acquisitions we have done around social, AI and data science, our solutions will see more variety of upgrades around or social media offering, embracing new technologies into the ecosystem and delivering it to clients will need special focus. Hence the role. Meltwater has been strategically investing to enhance our social media offering to our clients. Our recent acquisitions Sysomos and Datasift are a testimony that we want to continue to provide state of the art technology to our customers when it comes to social media insights."
He continued, "The new role will not only allow us to focus on creating new revenue streams, but it will also help us focus on educating our prospects and the industry about new developments taking place around AI in Data science and it's role in Social Media Analytics. Adding new markets into the mix is an exciting opportunity for us to spread our wings into the unknown or unexplored territories and create revenue growth opportunities for the region. There is no better feeling than unlocking a new country for business. Also after contributing to client acquisition division in India for almost decade, we also want to tap into exploring new markets. As of now, I can't give out more information on what new markets we will focus on due to business reasons, but it is aimed at creating more revenue opportunities from international geographies and also educating these new countries about Social Analytics."
Bhatia joined Meltwater in 2010 and has served in different roles within the organisation. He has worked as Sales Consultant, Manager Client Acquisitions - Indian Operations, Director - Agency Partnerships [India], Managing Director - Executive Alerts [India] and Managing Director - India Ranked as the "Best Media Monitoring Software" by G2Crowd recently,
Meltwater helps its clients make better-informed decisions through its tools. More than 26,000 companies use the Meltwater media intelligence platform to stay on top of billions of online conversations, extract relevant insights, and use them to strategically manage their brand and stay ahead of their competition.
With more than 50 offices across six continents. The company of late has heavily invested in acquiring AI-based data science startups such as EncoreAlerts, Algo and Infomart. They also acquired Social Media Analysis companies Sysomos and Datasift this year. Meltwater also operates the Meltwater Entrepreneurial School of Technology (MEST), a not for profit organisation devoted to nurturing future generations of entrepreneurs
exchange4media Group Service
Gokhale previously worked with Star India, where he handled distribution for Star Sports across India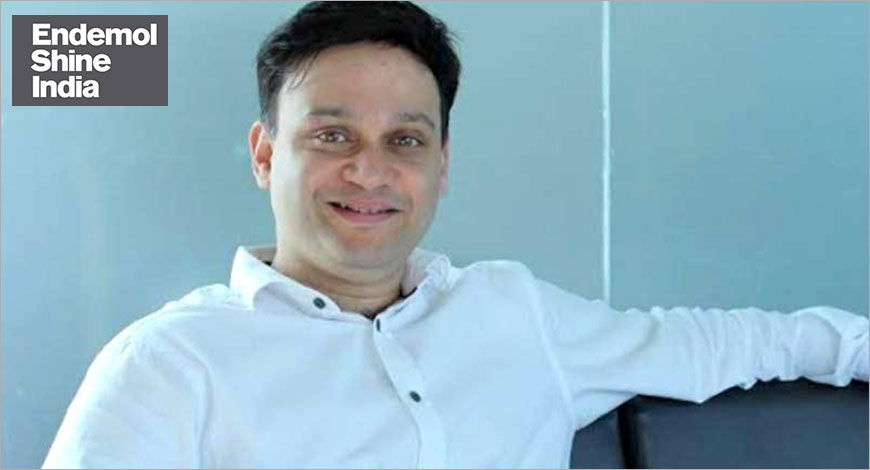 Endemol Shine India, the content production company has appointed Gaurav Gokhale as Chief Operating Officer, according to media reports. Gokhale, along with CEO, Abhishek Rege will work together to bolster the company's growth, as his appointment aims to drive diversity of the business and create a strong presence in the television and digital content arena. Gokhale will also lead all strategic operations related to production and he will be instrumental in driving business development and identifying new verticals for the company.
Commenting on the appointment, Abhishek Rege, CEO, Endemol Shine India, said, "Gaurav's rich experience and deep understanding of today's dynamic environment will help Endemol Shine India to leverage business opportunities and create new benchmarks in the industry. His keen vision and interesting outlook on the entertainment business is sure to add an edge to our business."
Speaking about his new role, Gaurav Gokhale, said, "Leaps in creativity, technology and affordability of data have made high-quality content accessible to Indian consumers like never before. It's an honour to work with one of the leading and most valuable content production companies in India. I am looking forward to working closely with Abhishek and Endemol Shine India's high-performance team to further evolve and grow the business," said Gokhale.
Gaurav Gokhale has over 10 years of experience in the industry and holds an MBA from INSEAD (France/Singapore). Previously, Gokhale has worked with Star India, where he handled distribution for Star Sports across India. He was also instrumental in launching the Indian Super League and Hockey India League, and he played an important role in the business transition and rebranding of Star Sports.
Prior to his work with Star Sports, Gokhale worked with Nimbus Communications Limited as Head of Strategy and Business Development, where he managed corporate strategy, transactions and M&A opportunities for the company. Gokhale began his career with BCG India, where he worked as a management consultant helping organisations solve strategic issues and improve business performance.
exchange4media Group Service