Rachin Khanijo joins Eros Now as VP Marketing
Prior joining to World Wide Media, Khanijo was working with Zee Entertainment Enterprises Ltd's second general entertainment channel's &TV as marketing head for more than 4 years.
Eros Now has appointed former World Wide Media's brand director Rachin Khanijo as Vice President Marketing.

Prior joining to World Wide Media, Khanijo was working with Zee Entertainment Enterprises Ltd's second general entertainment channel's &TV as marketing head for more than 4 years.

He had also worked with Viacom 18 as asscoiate director for Colors TV and with Sony TV and Ogilvy &Mather.
exchange4media Group Service
Twitter also appoints SPNI's Rahul Pushkarna as APAC Head of Content Partnerships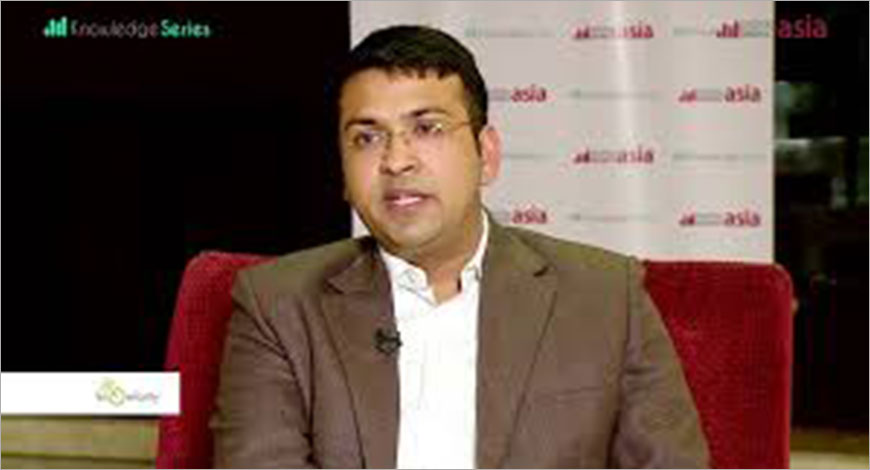 Twitter has recently made two senior appointments.
Akash Deep Batra, the former Head of Brand Communication, Corporate Brand & NHW at Nestle, has joined Twitter India as its new Business Head for West & South regions. Sources confirmed Batra's news to exchange4media.
Rahul Pushkarna has been made APAC Head of Content Partnerships at Twitter. He will based in Singapore. Prior to this, Pushkarna was with Sony Pictures Entertainment as Director, Sales Development, Asia, in Hong Kong.
Batra stepped down from Nestle recently after being associated with the company for almost seven years. Prior to joining Nestle, he was Consultant - Digital Consumer Innovations, Retail, CPG & Logistics Business Unit at Infosys. Batra holds Masters in Business Administration from the prestigious IIM Bengaluru and B.Tech in IT from Kurukshetra University.
Announcing Pushkarna's appointment, Maya Hari, VP & MD, Asia-Pacific, Twitter, said in her tweet:
Thrilled to have you leading the APAC content strategy & partnerships. Welcome to Twitter, @rahul_pushkarna https://t.co/F1mAc1gBRw

— Maya Hari (@maya_hari) 12 November 2018
Sharing the news of his appointment, Pushkarna tweeted:
Some personal news ?

Very excited to announce that, as of today, I have joined @Twitter as APAC Head of Content Partnerships, based in Singapore! Huge fan of the powerful work this team already does around the region, and can't wait to work closer with them. pic.twitter.com/ZFJVf9lGki

— Push (@rahul_pushkarna) 12 November 2018
Thanking his friends and colleagues at Sony Pictures, Rahul further tweeted:
Massive thanks to my friends and colleagues at Sony Pictures. I will miss you dearly but am excited we can collaborate on showing the world your dynamite slate of content. Equally thrilled to partner with Asia's leading content players across sports, news, and entertainment!

— Push (@rahul_pushkarna) 12 November 2018
Ranadeep Chakravarty brings with him 15 years of experience in both digital and mainline advertising and marketing.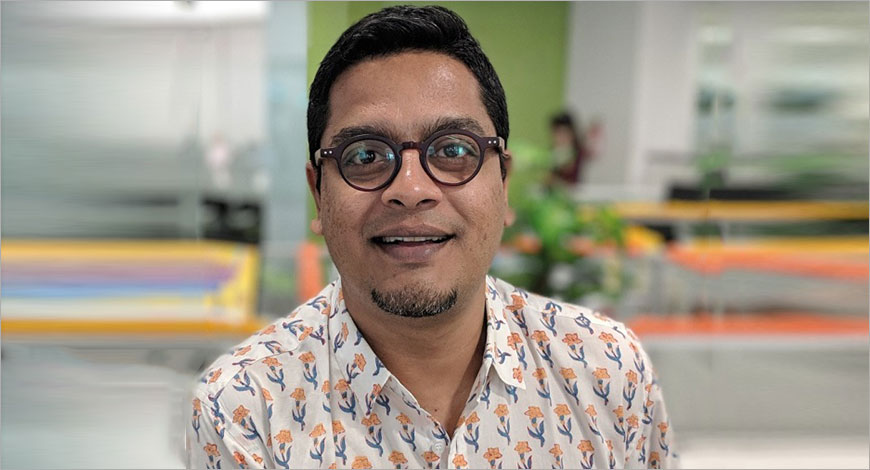 Network18 Digital (N18D), the digital arm of Network18, has announced the elevation of Ranadeep Chakravarty to Marketing Head of Firstpost, News18 and in.com. In his new role, he will lead all marketing, communications and strategic partnerships for Firstpost, News18 (English) and in.com. He will also oversee the public relations and trade communication activities for the three brands.
Ranadeep Chakravarty brings with him 15 years of experience in both digital and mainline advertising and marketing. With a keen eye for design and vast knowledge in branding, he has significantly contributed in designing a number of commendable digital products, campaigns and brand identities for Network18. Prior to joining Network18, Chakravarty was at the forefront in leading creative and brand strategy duties at various MNCs and Indian agencies, namely Bates Worldwide, Rediffusion, Madison, Rediff.com and LK Saatchi & Saatchi to name a few.
Commenting on the announcement, Azim Lalani, Business Head, English General News cluster, Network18 Digital, said, "Network18 is strengthening its foothold in the digital space at a rapid pace. This is visible by the fact that it has acquired a very high number of unique visitors in a short period of time. By bringing the marketing activities of the three properties - Firstpost, News18.com and in.com – under one head, we plan to further align, strengthen and accelerate the growth of immensely popular news portals."
"Ranadeep has been instrumental in leading the marketing activities and effective brand collaborations at Firstpost. We are confident that his in-depth expertise and exceptional creativity will enable the websites to be recognized as the desired news destination that provides relevant, insightful and hard-hitting news," Lalani added.
Speaking about his new role, Ranadeep Chakravarty said, "I am excited to undertake the new responsibilities with Network18. It has been a great journey till now. Our efforts have got Firstpost in the top five leading Indian media digital publications. In my new role, the focus will be to continue to engage a diverse set of audience with strong, relevant and original content. I look forward to leading the team and enhancing the brand resonance through innovative ideas, brand partnerships and unique properties across segments."

Peterson has been working with Havas for eight years and was promoted to Co-Chairman of the North American network last year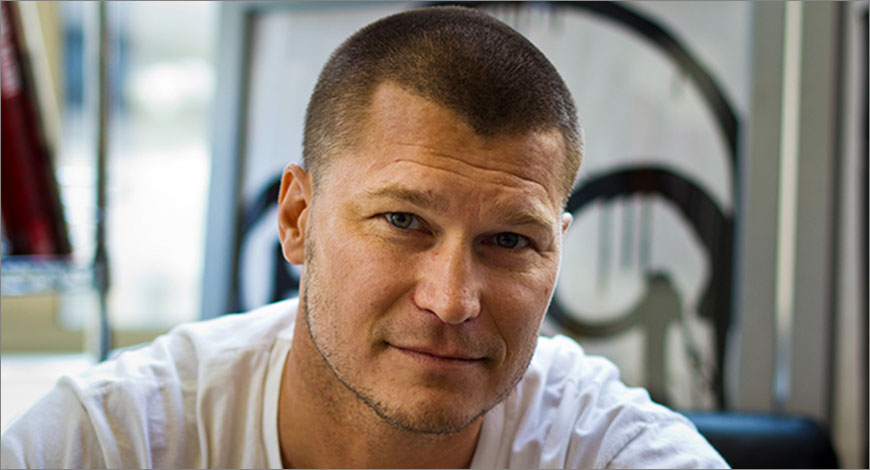 Jason Peterson Chief Creative Officer and Co-Chairman of Havas, North America has left the agency "on mutual agreement" according to media reports. Peterson, attracted criticism with an "Employee of the Month" exhibit in the front lobby of the agency's Chicago office that appeared to shame staffers who criticized his and other executives' leadership styles on anonymous chat app Fishbowl.
He also courted controversy after an internal video surfaced, showing him criticizing other agencies such as Leo Burnett and BBDO.
A statement from the agency said, "We thank Jason for his contributions to our creative organization in North America and wish him all the very best in the future".
Peterson has been working with Havas for eight years, he and Havas Chicago CEO Paul Marobella were promoted to Co-Chairmen of the North American network last year.
The brand is supporting Barman by designing customised high-performance footwear for her. Barman has 6 toes on each foot.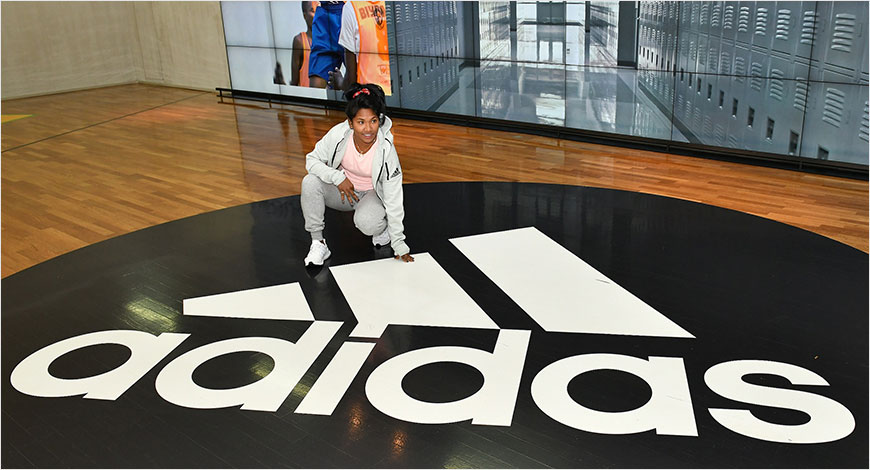 After announcing deals with sprinter Hima Das and football club Real Kashmir FC, adidas India continued to add to their partnerships by signing India's first gold medal winning heptathlete Swapna Barman who won the gold at the recently held Asian Games in Indonesia.
Swapna Burman came into the limelight when she became the first Indian heptathlete to win an Asian Games Gold at the 2018 Asian Games in Indonesia. Not only did her spectacular win get everybody's attention but so did her 12 toes (6 on each foot), which in spite of being a challenge, weren't able to diminish her spirits. Swapna won admiration and accolades for battling physical discomfort and pain to create history.
Over the last two months, adidas has worked extensively with authorities in India and their own athlete services lab at the headquarters in Germany to seek a solution for Barman. The brand has decided to support her by designing customised high-performance footwear and shall be providing her with seven unique pairs, one each for the seven different events of heptathlon.
Barman recently visited the adidas athlete services lab in Herzogenaurach, Germany, where a detailed footwear analysis was carried out. The customised footwear made especially for Swapna after this analysis means she will no longer have to squeeze her six toes into shoes made for five toes.
On Barman's return, Sean Van Wyk, Senior Marketing Director, adidas India, while interacting with media said, "At adidas, we believe that 'through sport, we have the power to change lives' and Swapna is a great example of this. We are extremely happy to welcome Swapna into the adidas family. On this journey with her, we shall, together, inspire today's youth to take to sports and create a positive change in and around their lives."
Wyk added, "We salute her spirit and what she has achieved despite the challenges. We would like to help her in her journey by providing the best products tailored to her needs that shall enable her to maximize her potential. The customised solutions for Swapna have been crafted keeping in mind size, pressure points and cushioning requirements to provide her the perfect fit, comfort, and traction. This is just a step to reiterate our brand's obsession to provide athletes, teams and consumers with only the best products, services and experiences"
Speaking about her association with adidas, Swapna Burman said: "It's an honour for any sportsperson to be associated with the adidas family. I realized my dream of winning a gold medal for India, now I am preparing to fulfil my next dream of winning an Olympic Gold for India. I am looking forward to train and compete in my new footwear and with the continued support from adidas I am sure I shall continue improving as an athlete."
Commenting on the association, Namrata Parekh, Co-founder and Director of Meraki Sport and Entertainment, the company which manages Barman, said, "we have been working with Swapna since 2017 and we are delighted to have a brand like adidas coming forward to support her for her footwear and other performance requirements. We'd like to thank her coach, Mr. Sarkar, GoSports Foundation and Sports Authority of India for all their help and guidance in making this happen."
Recently, adidas signed sprint sensation Hima Das to support her in her journey towards becoming the best sprinter in the world. In addition, the brand partnered with Real Kashmir, the first team from Kashmir to ever qualify for I-League.
The brand will be handled by the agency's Mumbai office.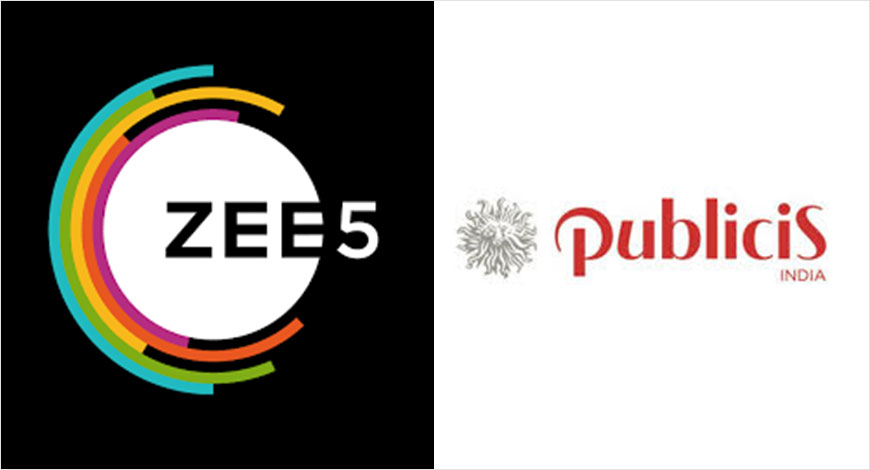 ZEE5, the digital entertainment platform from Zee Entertainment Enterprises Ltd. (ZEEL), has partnered with Publicis Capital to help drive its global strategy. ZEE5 has entrusted Publicis Capital with the mandate of driving its international communications, creative campaigns and digital initiatives. The brand will be handled by the agency's Mumbai office.
ZEE5 offers multi-genre and multi -language content across 12 languages - English, Tamil, Hindi, Malayalam, Telugu, Kannada, Marathi, Bengali, Oriya, Bhojpuri, Gujarati and Punjabi. Available across platforms, ZEE5 comes with 1,00,000 hours of on-demand content, including Indian movies and TV shows, music, cine-plays and health and lifestyle videos along with a slew of exclusive Originals, across 12 languages. It also has a Live TV offering 60+ popular Live TV channels.
Commenting on the plans for ZEE5, Archana Anand, Chief Business Officer, ZEE5 Global, said, "The launch of ZEE5 globally has catapulted us into our next phase of growth and we needed a partner to help us quickly establish ourselves as the largest global platform for Indian language entertainment. Publicis specialises in transformative, effective and data-driven communication solutions, which is integral to our growth plans for ZEE5. Their data-led strategic approach, strong creative framework and robust network will enable us to efficiently develop an integrated, universally resonant, and holistic brand identity globally and we are thrilled to partner with them."
Sharing her views on the partnership with ZEE5, Srija Chatterjee, Managing Director, Publicis Worldwide (India), said, "Clearly, OTT has become the entertainment buzzword across the world these past few years. Little wonder then that we're so proud to be partnering with ZEE5 as a leader brand and even more privileged to be entrusted with the challenging yet exciting responsibility of taking the brand global and making it the go-to destination for the South Asian diaspora and beyond. We are currently working on putting together an effective brand campaign, which through its distinct appeal will surely succeed in achieving the stated communication objective. Watch this space for more!"
Menon will be responsible for increasing advertising sales, boosting digital channel and mobile platform revenues by creating new opportunities for monetisation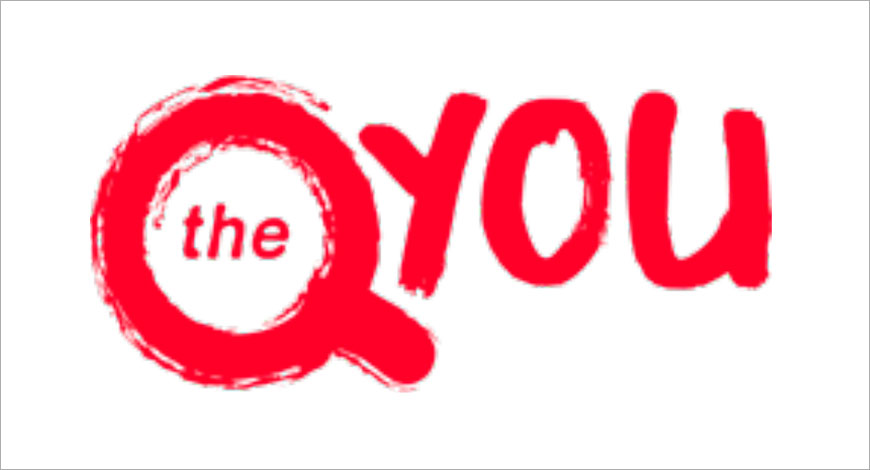 QYOU Media Inc. has appointed Krishna Menon as their Chief Revenue Officer of The Q India (aka: The Q). Based in Mumbai, Menon will drive the advertising and sponsorship revenue in one of QYOU Media's fastest-growing markets.
He will be responsible for increasing advertising sales and boosting digital, channel and mobile platform revenues by creating new opportunities for monetisation. Menon will also oversee The Q's expansion into influencer marketing initiatives.
Menon has nearly two decades of sales and marketing experience in the Indian media and entertainment industry. Prior to joining The Q India, he served as Chief Marketing Officer at Sakal Media Group and General Manager at Network 18 Media.
The Q has established itself as a go-to destination for the best original digital-first content in India, with audience reach of 230+ million mobile subscribers across Tata Sky and Jio TV. Menon's appointment is part of a number of exciting growth announcements for the company, which include naming former Sony Pictures Television Networks President Andy Kaplan as non-executive chairman of the board and the debut of The Q mobile app on the Google Play store. In April 2018, the company announced plans for accelerating growth in India given vast opportunities in the world's fastest-growing mobile market.
Sunder Aaron, General Manager at The Q, said, "The Q India business is growing quickly, and we're excited to build on this momentum by bringing Krishna onto our executive management team. Krishna has a proven track record of growing media and mobile businesses in the region. He's also someone who knows how to fashion and cultivate a brand and will serve as a key player as we further grow The Q into the leading channel and programming brand for young Indians aged 20-30 years old."
Commenting on the appointment Menon added, "I am thrilled to be joining The Q India team. I look forward to helping build The Q into a premier entertainment brand for young Indians and capitalizing on new opportunities to maximize revenue potential through ad sales, channel distribution and influencer campaigns with partners."
QYOU Media Inc. is a fast-growing global media company that curates and packages premium content from leading digital video creators for multiscreen distribution.

Ashok Ogra was earlier Director at the institute, a role which will now be filled by Sajal Mukherjee, say sources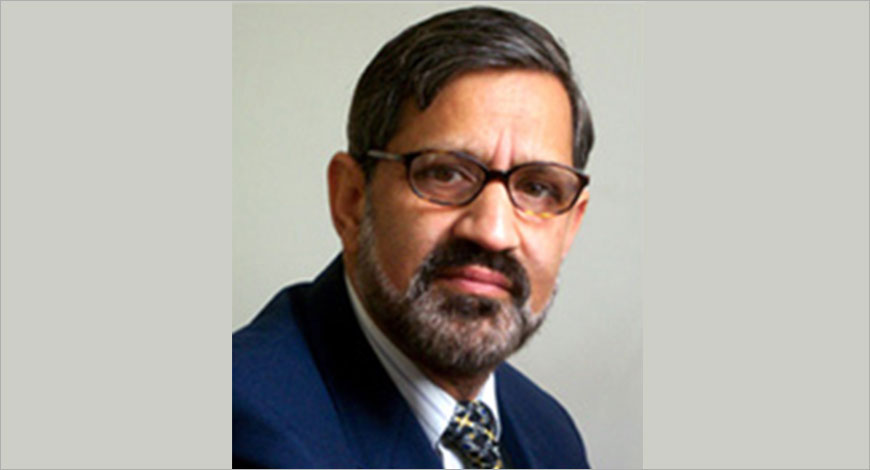 Ashok Ogra has become consultant and advisor of Apeejay Institute of Mass Communication. Earlier, he was the Director in the same organization. According to sources, Sajal Mukherjee has been given the position of Director, with effect from November 2.
Ogra has more than 35 years of experience in Radio, Television, Film, Print and Teaching.
He has worked with some of India's leading media brands including Discovery Channel as Regional Director (South Asia), Doordarshan and All India Radio as Director. Prof. Ogra started his academic career as an Associate Professor at the prestigious Film & TV Institute of Pune.
Widely recognized for his outstanding work in mass communication, Prof. Ogra has been a member of prestigious selection committees for various film festivals, and has also served as a Jury Member for India's National Film Awards. Prof. Ogra has also produced several news shows and television documentaries.
Sources have confirmed the news to exchange4media. November 3 is the last day of Kumawat in ABP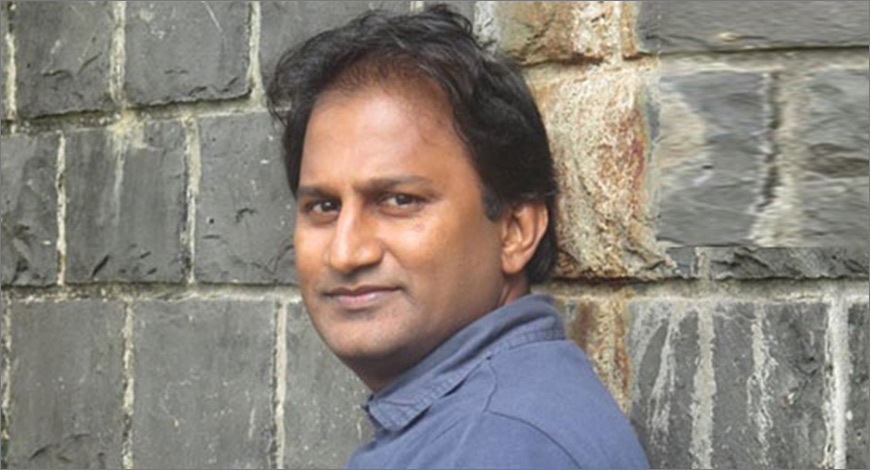 ABP's Senior Editor Umesh Kumawat has resigned and is set to join the TV18 group as a Consulting Editor.
Sources close to the development have confirmed the news to exchange4media. November 3 is the last day of Kumawat in ABP. He will join TV18 group post Diwali.
This was his third stint with ABP. Prior to this Kumawat was working with TV9 Marathi as the Managing Editor and left the organisation within a month and joined back ABP as senior editor. Before TV9, he worked with ABP News for 14 years and has earlier had stints with Zee News and Aaj Tak.
exchange4media Group Service
Previously she worked with Adobe Digital Media Solutions as their Marketing Head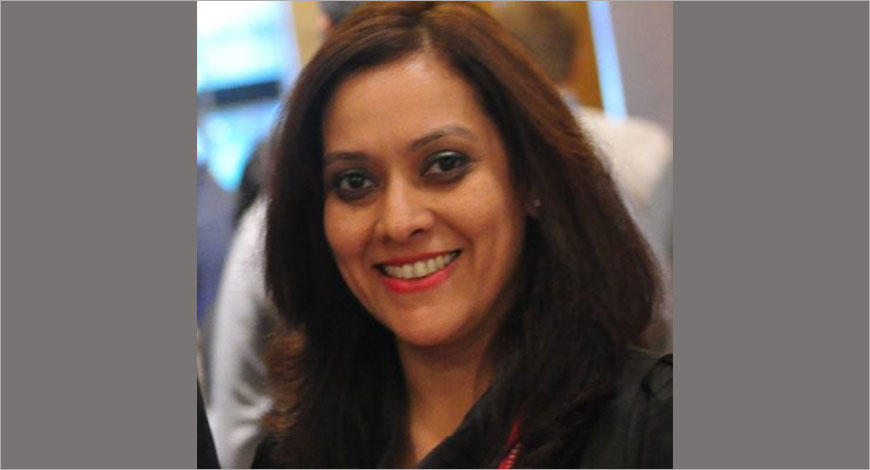 Former Marketing Head of Adobe Digital Media Solutions, Arati Bam, has quit the company and joined Apple India as Marketing Lead, Education.
Currently based in Bangalore, Bam has 16 years of marketing experience in the hi-tech industry spanning across marketing functions which covers areas such as digital and on-ground engagement to build awareness, run media and analyst relations, pipeline creation, joint marketing with partners and executive engagement.
Before Adobe, Bam had worked with other software company named Novell as Head of Marketing, India and South Asia. She has also worked with Vmware, NetApp, Frost & Sullivan and IGATE.

Revenue from Operations grew by 20 per cent year-on-year to Rs 1,837 crore.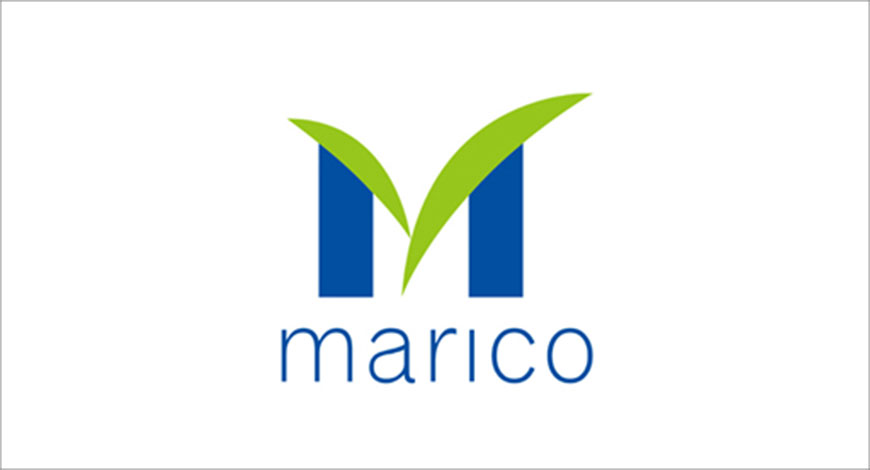 Marico Limited on Thursday declared their Q2FY19 Results. In Q2FY19, Revenue from Operations grew by 20 per cent year-on-year to Rs 1,837 crore. EBITDA stood at Rs 294 crore, up 14 per cent year-on-year and PAT was Rs 214 crore, up 18 per cent year-on-year.
The advertising & sales promotion spends in Q2FY19 was up 11% on a year-on-year basis. The company said that investment towards brand building will be further ramped up to support market growth initiatives in core categories, expansion into adjacent categories and a visibly strong innovation pipeline for the next 2-3 years.
The underlying volume growth in the India business was 6 per cent. While overall consumption trends seemed normal, volume growth in the India business was dampened by a double-digit volume decline in CSD sales. Volume growth ex-CSD was 7 per cent.
The trend of rural growth (24 per cent) outpacing urban growth (11 per cent) sustained during the quarter. Modern Trade grew 39 per cent and e-commerce more than quadrupled during the quarter.
The international business posted a broad-based constant currency growth of 11 per cent, led by volume growth of 8 per cent.
Commenting on the Q2FY19 performance, Saugata Gupta, MD & CEO said, "In addition to the healthy topline and bottom-line growth, we are enthused by the distinctive new products launched during the quarter. The performance in the first half of FY19 affirms our potential to deliver on our growth aspirations. While we continue our efforts towards broad-basing the growth in the domestic business, the international business is also showing signs of a stable upturn. With the innovation engine revving up, we are committed to stepping up the investments behind building our brands and enhancing capabilities especially in the area of premiumisation and new channels."