Aparna Kulkarni resigns as GM & Marketing Head of Movies Now and MN+
Kulkarni is expected to join Diamond Producers Association as Director, Marketing Communication
Aparna Kulkarni, General Manager and Marketing Head of Movies Now and MN+ has resigned from the Times Network, according to media reports. She is expected to join Diamond Producers Association as Director of Marketing Communications.

Kulkarni has worked with the Times Network for two years, during which, she was also Deputy General Manager and Marketing Head, Movies Now and MN+. She previously worked with Star India for four years and also with Viacom18.

An Alumni of Mudra Institute of Communications, Ahmedabad (MICA), Kulkarni holds a bachelor's degree in Psychology from Sophia College, Mumbai and has also worked with other reputable companies such as, CNN IBN and Big Broadcasting.
exchange4media Group Service
Profit After Tax grew by 20% year-on-year to Rs 1,525 crore, against Rs 1,276 crore in 2017
Hindustan Unilever Ltd. today posted its Q2 results of financial year 2018-19. The consumer goods giant recorded an year-on-year increase of 8.11% in the advertising expenditure, from Rs 1,023 crore in 2017 to Rs 1,106 crore in 2018.
The Profit After Tax for the quarter grew by 20% year-on-year to Rs 1,525 crore, against Rs 1,276 crore in 2017. The EBITDA for the quarter also grew by 20% year-on-year and stood at Rs 2,019 crore, compared to Rs 1,682 crore in 2017.
Sales of the company grew by 11% during the quarter and domestic consumer sales grew by 12%.
Commenting on the results, Sanjiv Mehta, Chairman and Managing Director, said, "We have delivered another strong performance in the quarter and also for the half year. Our focus on strengthening the core, leading market development and driving excellence in execution has enabled us to deliver competitive and profitable growth."
"In the near term, we expect demand to be stable. Our strength of agility and responsiveness gives us confidence to navigate the headwinds arising from crude inflation and currency depreciation. Our strategic agenda remains one of delivering Consistent, Competitive, Profitable and Responsible growth," he added.
In the BSE filing, the company also announced the appointment of Leo Puri (57), as an Independent Director on its Board effective October 12, 2018.
Puri, until recently, was the Managing Director of UTI Asset Management Company. He has also previously served as an Independent Director in companies including Max New York Life Insurance Company, Infosys, Bennett Coleman & Co. Prior to joining UTI Asset Management Company as CEO in August 2013, Mr. Puri was Director at McKinsey & Company until 2007.
exchange4media Group Service
Bhatia previously served as Managing Director from the company's Bangalore office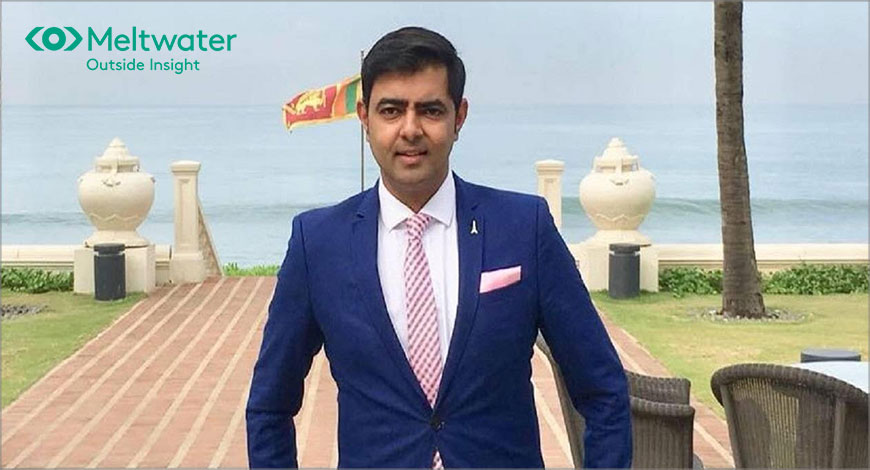 Meltwater, a leading media intelligence and social monitoring agency, has elevated Nitin Bhatia as Sales Director, Social & New Markets.
Bhatia was previously serving as Managing Director from the company's Bangalore office. He will be moving from leading the New Business division for India and will be focusing on driving business of Social Analytics products and expanding Meltwater's footprints into new territories across IME.
Fondly known as "Mr. Bean" of Digital Marketing in India, Nitin was involved in setting up the company's Agency Partnership Division and had also taken up a leadership role to launch Meltwater's AI-based Executive Alerts product in India in 2017.
Speaking on his new role, Nitin Bhatia, Director, Social & New Markets, said, "Considering the amount of acquisitions we have done around social, AI and data science, our solutions will see more variety of upgrades around or social media offering, embracing new technologies into the ecosystem and delivering it to clients will need special focus. Hence the role. Meltwater has been strategically investing to enhance our social media offering to our clients. Our recent acquisitions Sysomos and Datasift are a testimony that we want to continue to provide state of the art technology to our customers when it comes to social media insights."
He continued, "The new role will not only allow us to focus on creating new revenue streams, but it will also help us focus on educating our prospects and the industry about new developments taking place around AI in Data science and it's role in Social Media Analytics. Adding new markets into the mix is an exciting opportunity for us to spread our wings into the unknown or unexplored territories and create revenue growth opportunities for the region. There is no better feeling than unlocking a new country for business. Also after contributing to client acquisition division in India for almost decade, we also want to tap into exploring new markets. As of now, I can't give out more information on what new markets we will focus on due to business reasons, but it is aimed at creating more revenue opportunities from international geographies and also educating these new countries about Social Analytics."
Bhatia joined Meltwater in 2010 and has served in different roles within the organisation. He has worked as Sales Consultant, Manager Client Acquisitions - Indian Operations, Director - Agency Partnerships [India], Managing Director - Executive Alerts [India] and Managing Director - India Ranked as the "Best Media Monitoring Software" by G2Crowd recently,
Meltwater helps its clients make better-informed decisions through its tools. More than 26,000 companies use the Meltwater media intelligence platform to stay on top of billions of online conversations, extract relevant insights, and use them to strategically manage their brand and stay ahead of their competition.
With more than 50 offices across six continents. The company of late has heavily invested in acquiring AI-based data science startups such as EncoreAlerts, Algo and Infomart. They also acquired Social Media Analysis companies Sysomos and Datasift this year. Meltwater also operates the Meltwater Entrepreneurial School of Technology (MEST), a not for profit organisation devoted to nurturing future generations of entrepreneurs
exchange4media Group Service
Gokhale previously worked with Star India, where he handled distribution for Star Sports across India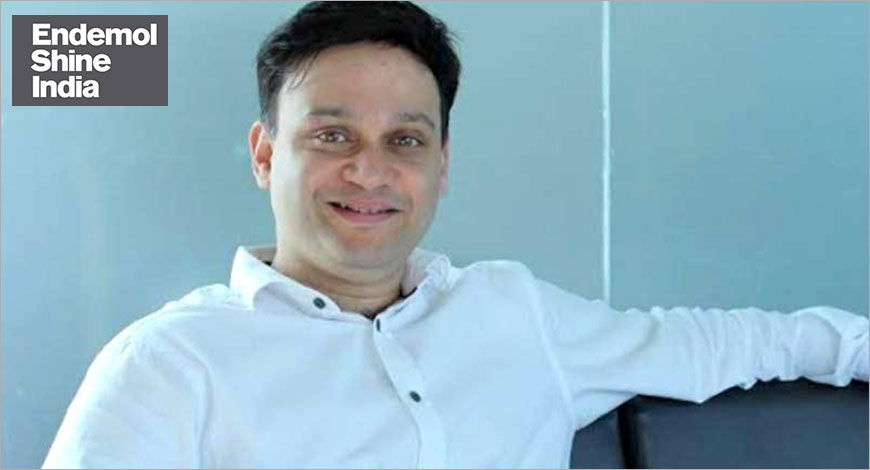 Endemol Shine India, the content production company has appointed Gaurav Gokhale as Chief Operating Officer, according to media reports. Gokhale, along with CEO, Abhishek Rege will work together to bolster the company's growth, as his appointment aims to drive diversity of the business and create a strong presence in the television and digital content arena. Gokhale will also lead all strategic operations related to production and he will be instrumental in driving business development and identifying new verticals for the company.
Commenting on the appointment, Abhishek Rege, CEO, Endemol Shine India, said, "Gaurav's rich experience and deep understanding of today's dynamic environment will help Endemol Shine India to leverage business opportunities and create new benchmarks in the industry. His keen vision and interesting outlook on the entertainment business is sure to add an edge to our business."
Speaking about his new role, Gaurav Gokhale, said, "Leaps in creativity, technology and affordability of data have made high-quality content accessible to Indian consumers like never before. It's an honour to work with one of the leading and most valuable content production companies in India. I am looking forward to working closely with Abhishek and Endemol Shine India's high-performance team to further evolve and grow the business," said Gokhale.
Gaurav Gokhale has over 10 years of experience in the industry and holds an MBA from INSEAD (France/Singapore). Previously, Gokhale has worked with Star India, where he handled distribution for Star Sports across India. He was also instrumental in launching the Indian Super League and Hockey India League, and he played an important role in the business transition and rebranding of Star Sports.
Prior to his work with Star Sports, Gokhale worked with Nimbus Communications Limited as Head of Strategy and Business Development, where he managed corporate strategy, transactions and M&A opportunities for the company. Gokhale began his career with BCG India, where he worked as a management consultant helping organisations solve strategic issues and improve business performance.
exchange4media Group Service
As COO-Strategy and Head-Marketing, Alambara was responsible for shaping overall business strategy of the group entities, with focus on revenue management, launch of new entities, among others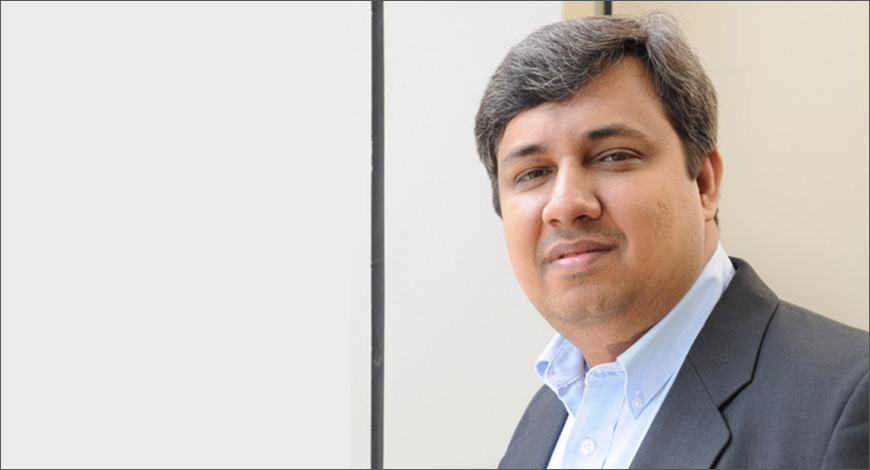 Narendra Kumar Alambara has moved on from the Daily Thanthi Group after a six-year stint. Alambara was with the group since March 2012, handling different facets of their business verticals, including Daily Thanthi, Thanthi TV and Hello FM.

As COO-Strategy and Head-Marketing, Alambara was responsible for shaping overall business strategy of the group entities, with focus on revenue management (dailies), launch of new entities (including Thanthi TV and Daily Thanthi in UAE), as well as the recent expansion of Hello FM Network in Tamil Nadu. He also played an active role in the management of the Chepauk Super Gillies team owned by the group in the Tamil Nadu Premier League for the last three seasons.

Speaking to exchange4media, Alambara said, "It has been a great experience working with the Daily Thanthi Group across their media brands. It gave me a different perspective on management of the media business and added another dimension to my skill set. I do believe that the advertising and media industry is changing rapidly and it is an apt opportunity to work with brands and clients, traversing their respective challenges across the multitude of platforms."

Prior to Daily Thanthi Group, Alambara was with the Starcom Mediavest Group as Vice President, managing their Chennai businesses apart from short stints in Mumbai and Delhi branches. With over 20 years in the media, advertising and marketing space, Alambara's previous stints includes Havas (MPG) and IPG Group (Initiative Media) in senior capacities.
exchange4media Group Service
We are a fully tax compliant entity and will provide all access to all appropriate financial documents, Raghav Bahl has told the Guild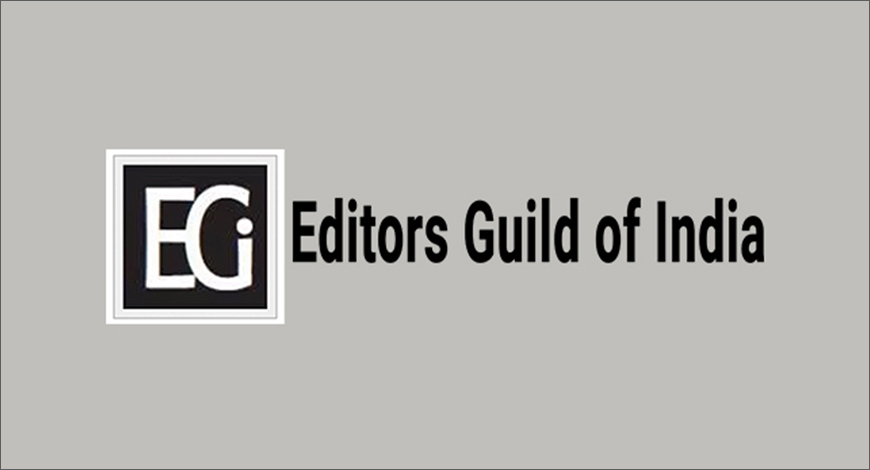 The Editors Guild of India has expressed "concerns" over an income tax raid conducted at the offices of The Quint and at the residence of its founder Raghav Bahl on Thursday.
Issuing a statement on Twitter, the Guild said, "The Editors Guild of India expresses concern over the search and survey conducted by the Income Tax Department today at the Offices of The Quint, a media company, and at the residence of its founder and promoter, Raghav Bahl."
The statement further read, "While the tax administration is within its rights to make inquiries in compliance with the relevant laws, it should not exercise those powers in a way that could be seen as an intimidation of the government's critics."
"The Guild believes that motivated income-tax searches and surveys will seriously undermine media freedom and the government should desist from such attempts," it added.
Earlier in the day, Bahl, in a statement to the Editor's Guild, had said, "I have a matter of great concern to share with the Guild. While I was in Mumbai this morning, dozens of IT officials descended on my residence and The Quint's office for a 'survey'. We are a fully tax compliant entity and will provide all access to all appropriate financial documents."
Editors Guild of India expresses concern over the search and survey conducted by the Income Tax Department at the offices of The Quint and at the residence of its founder Raghav Bahl. pic.twitter.com/uEaAzMOZyl

— Editors Guild of India (@IndEditorsGuild) 11 October 2018
exchange4media Group Service
Riyaz Khambati has over three decades of experience in production, logistics, and resource management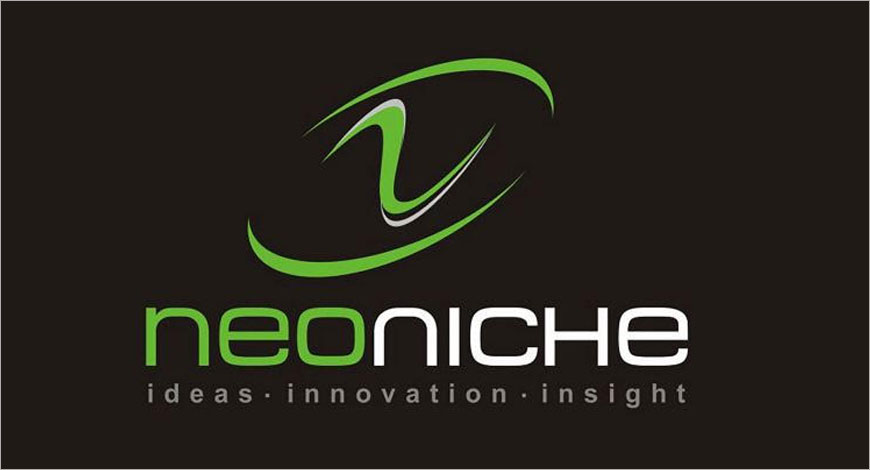 NeoNiche Integrated Solutions Pvt Ltd appoints Riyaz Khambati to lead their event operations team. Khambati will be working conjointly with the senior management at NeoNiche and handle overall operations.
Khambati is best known for his unmatched expertise in operations and has spearheaded multiple projects in event management organisations like Percept, Seventy Seven Entertainment, Messe Group, Symphony Events, Wizcraft and Encompass. He has been instrumental in designing customised experiences for brands like Vodafone, Morgan Stanley, and Cosmopolitan.
Speaking on Khambati's appointment, Prateek Kumar, CEO & MD, NeoNiche Integrated Solutions said, "When it comes to operations, it is pivotal to consider all aspects of an event and the intermingling effect each element would have on one another. Over the years, Riyaz has been exposed to numerous events across the globe. He understands the most complex intricacies involved in creating a deeply personal and memorable experience. With his expertise, Riyaz will take our organisation to new heights."
Commenting on his appointment, Khambati said, "What drew me towards NeoNiche is their uniqueness in executing experiential events and creating memorable experiences for their clients. When it comes to event operations we agree on a similar strategy that leads to exponential growth. With this appointment, I accept a challenge to grow with a young company indulging in the only passion I have – Event Operations!"
Kumar adds, "Riyaz is a strategic hire. I am well aware that, when passion and commitment meet opportunity, the result would be transformational for the event experiences that we create."
During his career, Khambati has perfected his understanding of the craft in production, logistics, and resource management.
exchange4media Group Service
Enterprise Ireland is a government organisation responsible for the development and growth of Irish enterprises in world markets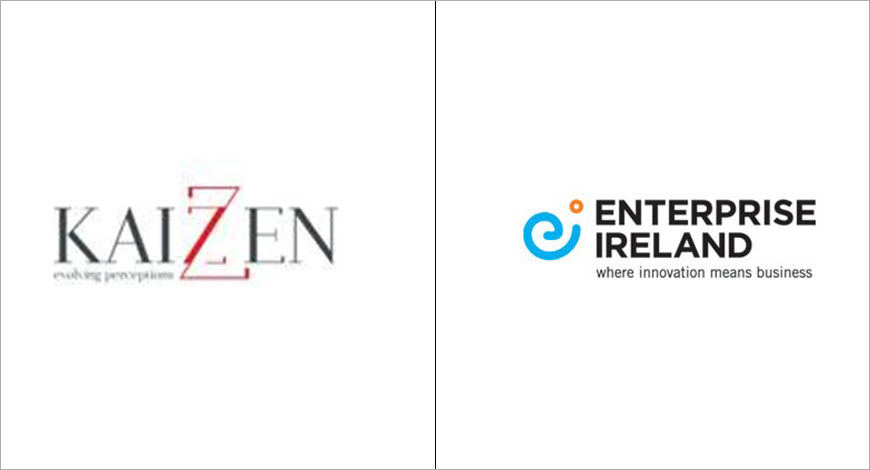 Enterprise Ireland, the government organization responsible for the development and growth of Irish enterprises in world markets, has joined hands with Kaizzen, a PR agency based out of New Delhi, to work as their communication partners. Enterprise Ireland works in partnership with Irish enterprises to help them start, grow, innovate and win export sales in global markets, the agency said in a statement. In this way, they have been supporting sustainable economic growth and regional development for their Irish partners. Kaizzen has worked with various embassies and their trade bodies with associations that have lasted for decades. Talking about the mandate, David Flood, Director – India & South Asia, Enterprise Ireland, said, "Kaizzen's expertise and strong links with industry & education markets in India made it a clear choice for Enterprise Ireland when we were selecting our communication partner. We are excited to work with an agency that can deliver our positive message about the opportunities and benefits of partnership between Irish and Indian business." Vineet Handa, CEO Kaizzen, said, "Your work speaks louder than words, and we are glad that we have been able to make the right noise for prospect clients to have that kind of faith in us & our capabilities. Having Enterprise Ireland on board, will help Kaizzen enrich its horizon and benefit Enterprise Ireland garner the visibility that it's seeking in the Indian market through Kaizzen's proven record of serving the industry players." Kaizzen's association with Embassy of Sweden, Norway, Finland, Australia, Ireland and Tasmanian government for various projects has given it an edge over competition, the agency said.
exchange4media Group Service
Digital media agency, Utopian Media will manage the Japanese conglomerate's digital presence and public relations in India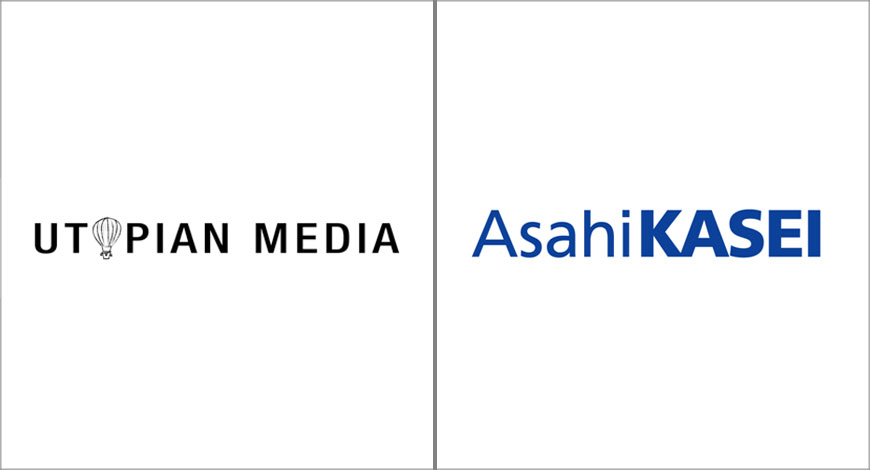 Utopian Media, a digital media agency, has won AsahiKasei's consumer products division account. They will be managing the brand image, media duties, offline activation, influencer marketing and social media presence of the brand.
Asahi Kasei Corporation is a global Japanese chemical company. Its main products are chemicals and materials science. By entering the Indian market, AsahiKasei is aiming to bring about an evolution in the current lifestyle of India while bringing about a change in India's outlook to a healthy lifestyle. AsahiKasei's Saran Wrap (Premium Wrap) first found its way into the Japanese market and now brings to India the best of Japan's kitchen products like the Premium Wrap, Frying Pan Foil and Cooking Sheet.
Commenting on the occasion, Marketing Manager, Luve Oberoi, AsahiKasei India Private Limited said, "It means a lot to us to partner with Utopian Media for the promotion of our products and brand in the Indian market. We believe Utopian Media will help us reach out to our target audience and help them understand the vision of the brand. Utopian Media's techniques and experience when it comes to strategic planning can prove essential to the brand in terms of business growth and brand building."
Preksha Seth, Co-founder, Utopian Media said, "We are delighted to have been given the opportunity to handle the presence of a brand like AsahiKasei. The consumer products space brings with it an exciting opportunity to explore various different methods to increase consumer engagement on a digital platform. We are thrilled to make a new partner like AsahiKasei."

exchange4media Group Service
Tsou will lead international markets outside North America in the newly expanded role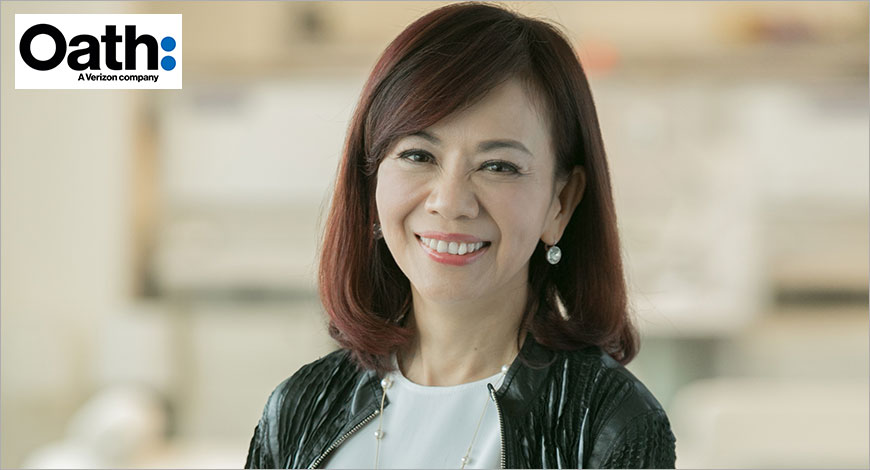 Oath, the media technology company and a division of Verizon, has announced that Rose Tsou, Head of Oath APAC, will take on an expanded role as Head of International for the business. In her new role, Tsou will drive the strategic direction of the Oath business across EMEA, LATAM and APAC.
The new role will see the current leadership teams across all three regions roll up into Tsou's organisation to drive deeper growth and momentum in non-US markets, by pursuing strategic opportunities and partnerships internationally as well as increasing collaboration across the three regions. Rose Tsou has extensive experience driving growth across APAC's diverse markets, including establishing Yahoo as a brand synonymous with the internet in Taiwan.
Following Verizon's acquisition of Yahoo and its integration with AOL, Tsou was entrusted with leading Oath's combined APAC operations. As Head of Oath APAC, Tsou managed Oath's businesses in Japan, Hong Kong, Taiwan, Southeast Asia, India and Australia, New Zealand.
exchange4media Group Service
With an aim to expand the firm's India leadership team, Hayes' appointment follows that of Brijesh Munyal's as Joint Managing Director last year
Ethinos Digital Marketing, a digital marketing firm has announced the expansion of its India leadership team with the appointment of Benedict Hayes as Executive Director of the firm.
Benedict Hayes' joining follows the appointment of Brijesh Munyal who joined the firm as Joint Managing Director last year. Prior to joining Ethinos, Benedict was Managing Director, South East Asia for the programmatic platform, Sociomantic Labs (dunnhumby), where he headed business across Asia, servicing leading e-commerce and retail brands. Benedict is not new to the Indian market, as prior to Sociomantic he lived and worked in Mumbai for 6 years and worked as one of the key leaders and EVP of Strategy, of the performance marketing agency, iProspect (Dentsu). Hayes has a diverse range of skills having delivered campaigns for major international brands that span Media, SEO, Social, Content, and Data analytics.
Commenting on the appointment, Siddharth Hegde, Managing Director, Ethinos, said, "We are extremely lucky to have talents like Ben and Brijesh on board. Brijesh joined us last year and now Ben's appointment will make the duo one of the best teams in Digital Marketing business in India. Ben has great insights into the Indian digital landscape, is a rare talent and will play a key role in Ethinos's digital expansion drive in India and sub-continent, along with Brijesh. At Ethinos, Ben will be responsible for building and development of Ethinos' solutions team by building world-class Martech capabilities through technology, partnerships, training and product development."
Speaking on his new assignment, Benedict Hayes, said, "I am excited to return to India and looking forward to the challenge that Ethinos will bring. Ethinos' new consultative approach to business problem solving through digital was a real key driver for me to join the team. I feel that Indian digital marketing services have become heavily commoditised, with clients and agencies both just ticking service line boxes rather than addressing the actual business problems that clients face. This will be a key challenge I wish to address ensuring we focus on solving the problem and not pushing of digital service lines. Ethinos is one of the fastest growing digital consultancy firms in India right now. The company grew by 60% last year and recently touched a milestone of 100 employees which is a remarkable achievement for an independent digital marketing firm. Ethinos has also been selected by Google for the Google Elevator programme and that speaks volumes about the potential and differentiated offering that the company brings. Ethinos is definitely a company to watch out for and I am glad to be a part of this great team, and specially work with Brijesh again."
Ethinos has also appointed Brijesh Munyal as Joint Managing Director last year. With over 17 years of robust digital experience, Brijesh has helped many brands achieve a distinct market advantage. At Ethinos, Brijesh continues to use his digital experience to help a large number of businesses to set-up and scale their digital marketing operations. As a digital marketer and martech strategist, he has successfully executed media buying, paid & organic search, services for clients while leveraging the best in class tools that have helped client's achieve customer and revenue growth.
Brijesh has partnered with platform companies like Google and Facebook and clients to leverage the latest innovations that optimize and drive their business and achieve an increase in brand reputation and ROI across industries such as BFSI, Hospitality, eCommerce, Retail, FMCG, Auto and Travel. Being one of the earliest team members at iProspect India, Brijesh had helped the organization benefit, evolve and scale into being one of the biggest digital agencies in India.
exchange4media Group Service