Shooting in public with Ranveer was a challenge: Ramki, Cartwheel Creative Consultancy
Founder, Creative Director, Cartwheel Creative Consultancy on Kotak Mahindra Bank's latest ad promoting the brand's digital bank service 811
While it is worth remembering that the goal of an ad is to sell us something, it's significant that advertisers tap into the seismic shifts regarding race, sexuality, and family values. The world is a hugely varied place, as are the people who populate it, and it makes sense that ads reflect it. One recent ad which does this is the all-new Kotak Mahindra Bank ad starring actor Ranveer Singh.
The ad promotes the brand's digital bank service 811. The 30-second spot made by advertising agency Cartwheel Creative talks about how our society often discriminates people on the basis of religion, caste, creed, sexual orientation and abilities. Elizabeth Venkataraman, Executive Vice President - Marketing, Kotak Mahindra Bank and Ramki, Founder, Creative Director, Cartwheel Creative Consultancy spoke to exchange4media on the same.
When we quizzed Venkataraman on what was the creative brief given to the agency for the ad, she said, "Our research among customers helped us unravel a key insight that there are a lot of people who are intimidated to walk into certain types of retail establishments, including a bank branch, because of the fear of being judged. 811 being an app is inherently non-judgmental and inclusive. So the brief for the agency was simple: we are talking to the whole of India about 811 – a one-of-its-kind truly inclusive digital bank account, where the only requirement for opening an account is being an Indian."
She said that the campaign will be amplified across all platforms including TV, print, outdoor, cinema, digital and through on-ground engagements across the country. Venkataraman contended that Kotak Mahindra as a brand has actually believed in championing the inclusivity cause. "It all started when RBI de-regularised interest rates on savings bank deposits thereby giving us an opportunity to offer our customers up to 6 per cent interest rate p.a. on savings account balances – an approximate 50 per cent increase. The ING Vysya merger helped us to drive inclusion with an increased geographical presence across the kona kona of India," she explained.
Ramki of Cartwheel Creative Consultancy opened up about shooting with a big Bollywood star like Ranveer Singh at a buzzing place like CST had its set of challenges. "The challenges of shooting with a mega star like Ranveer in a public place like CST were immense. What's more, we decided to shoot the film as a single shot. We had over a hundred junior artists and supporting actors. And we had a limited window of time, when the trains would be on the platform. Everything had to be rehearsed and perfected. No room for error or endless retakes. It's a tribute to the immaculate production planning and to Ranveer's commitment that we got exactly what we were looking for. A film in one flawless shot," he said.
Sharing more about what went behind-the-scenes of the ad, Ramki said that the still shoot, by Prasad Naik, was great fun. "Ranveer took it upon himself to make each of his co-stars feel totally comfortable with him. It was remarkable seeing him groove in quick succession with a fisherwoman, a monk, a rapper, an acid attack victim, a headbanger," he continued.
Ad review
Industry experts who spoke to exchange4media were all praises for the creative. The aspect that they all pointed out was that leveraging Ranveer's persona here was a clever move. His unconventional personality seems as a perfect fit for the product.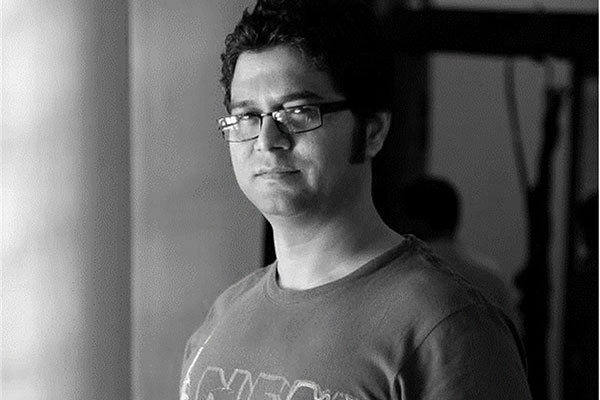 Amit Shankar, NCD of Publicis Capital said, "It's quite clear in the communication what the bank stands for "No bias." Ranveer as a protagonist is a good choice as he always stands out. It's not a classic but it's very relevant for the times we live in. The metaphor of using a bench in the TVC is a nice device."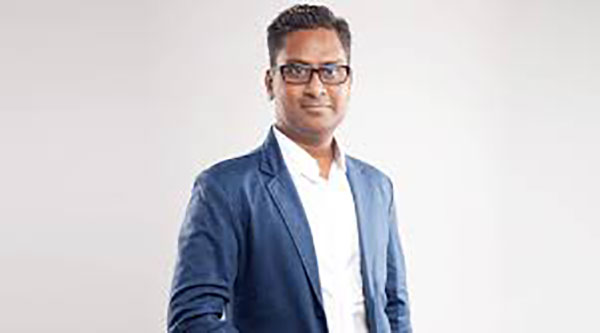 Shekhar Mhaskar, EVP, Isobar India voiced a similiar opinion. "Ranveer, the actor and the personality, perfectly epitomises what Kotak believes in. He grabs your attention in his 'atrangi' attire the moment you see him, and rivets you to the communication instantly. The hoardings are brilliant; the film definitely makes you desire for more. Personally, I think they have cracked it," he opines.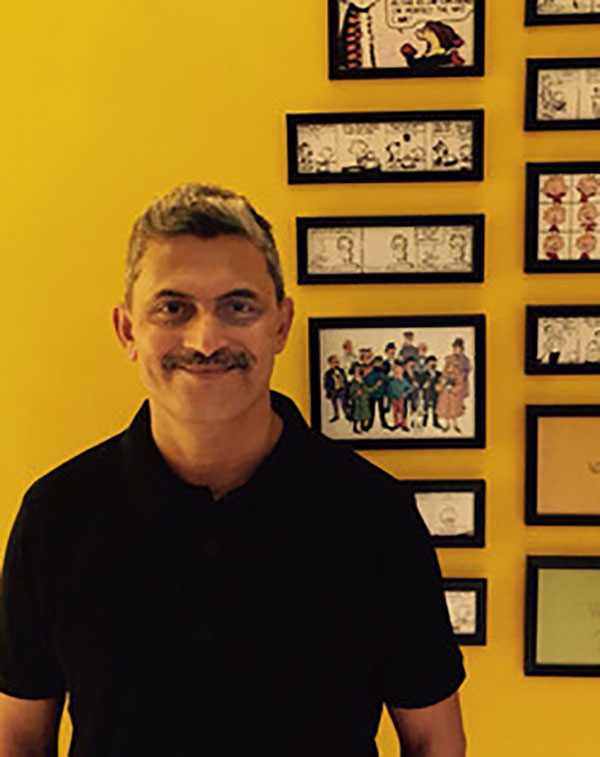 Jagdish Acharya, Founder-Creative Head, Cut The Crap opined that a bank for everyone – in any form of it - does not cut it at all because that's what every bank is or is expected to be but this ad is well-executed. "The ad is arresting but not because of its proposition but because of the celebrity," he said and agreed that it will put the brand on everyone's mind for a while. Mhaskar too reasoned that the ad will add value to the brand, in terms of bringing the 811 proposition top-of-mind.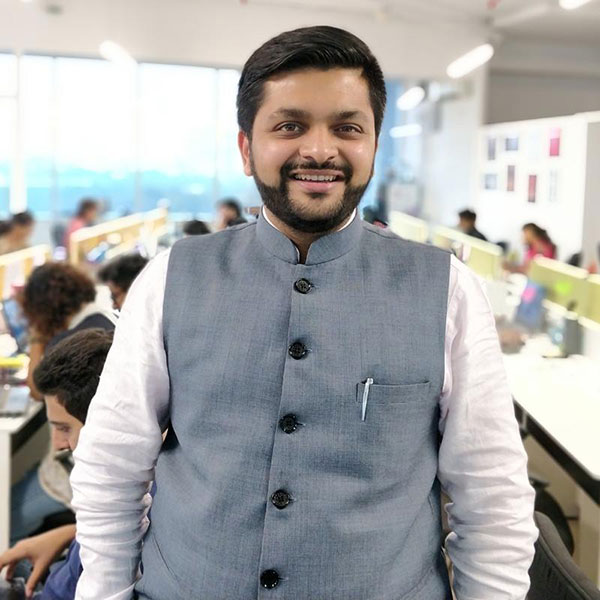 Shrenik Gandhi, Chief Executive Officer and Co-founder, White Rivers Media explained, "What remains to be seen is, while the ad nicely captures the audience in the bigger portion of the pyramid, how will the upper, tapered, yet more ARPU driven customers would stick along with the brand or chose to bank with the brand in near future, given the larger India positioning."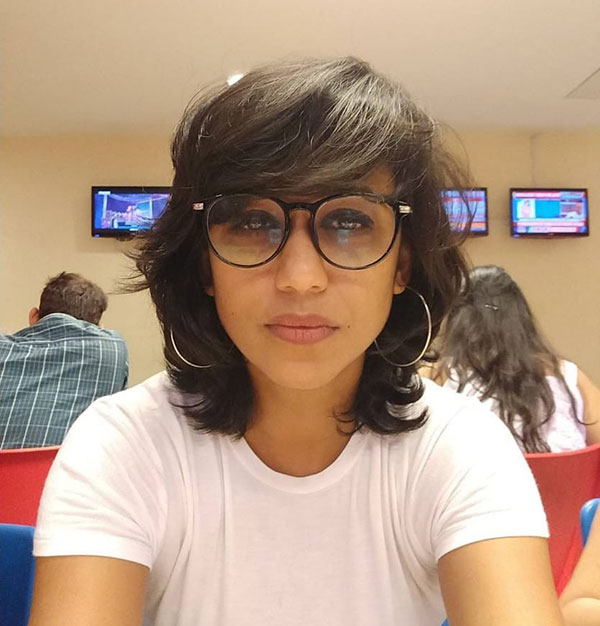 Riya Majumdar, Head - Sales, FoxyMoron feels that the product leaves no room for judgment, and the philosophy has been showcased well. "From downloading an application to watching the world cup, there's nothing that doesn't require discriminating details today. It's great to finally see a product that is actually addressing this and going beyond it," she said.
Misbaah reports on advertising industry. Based in Mumbai, she interviews industry leaders in the creative, advertising and marketing space, reports news updates in the ad space. She drives the 'Chillout' section, and regularly reviews ad campaigns. In the past she has reported on mainline news, travel and lifestyle.
Fly Higher' is an extension of Vistara's tagline 'Fly the new Feeling'. Vistara offers travellers a flying experience like no other, thereby taking flying to the next level
Aiming to inspire air travelers to not settle for second best, Vistara has announced its new high-decibel multimedia brand campaign dubbed 'Fly Higher'. The Fly Higher campaign builds on Vistara's brand promise, which is to make people look forward to flying again, and to expect the same level of class, quality, and attention to detail in the air as they expect in their other career, lifestyle, and travel choices.
Conceptualized by Vistara's creative agency FCB India, the creative concept of the brand campaign is based on wide-ranging customer insights suggesting that discerning customers today are not willing to settle for less than the best. Successful Indians of all ages today live a life of a certain standard – they choose offbeat and challenging careers, create their own success stories, dine at fine restaurants, wear the best brands, pick uncommon holiday destinations, stay in the most stylish hotels, and expect the best quality and service in everything they select, but when it comes to flying, there is generally a compromise to select basis simply the fare, in the absence of compelling reasons to select basis additional attributes. Vistara challenges this by giving flyers a reason to select their airline too with the same discerning eye to quality and customer experience: Why settle for second best when you can fly the best?
Fly Higher' is an extension of Vistara's tagline 'Fly the new feeling'. Vistara offers travellers a flying experience like no other, thereby taking flying to the next level.
As stated in the text that accompanies the inaugural campaign ad: "Smart was never for you. You went for smarter. Your rides became faster. Your tastes became finer. Your holidays turned grander. But when it comes to flying, why settle for the same old standard? Come aboard Vistara, where we have taken flying to the next level. Where the seats are plusher, the music nicer, the food tastier, the coffee smoother, the welcome warmer, and the entire experience classier."
The new integrated campaign is scheduled to go on-air on 14th December 2018 and will run for approximately 75 days from the launch. The campaign will be deployed across multiple platforms including digital, TV, cinema print and outdoor, aiming to target the diverse range of travelers.
Commenting on the new brand campaign, Sanjiv Kapoor, Chief Strategy & Commercial Officer, Vistara said, "At Vistara, we deliver a flying experience like no other airline in India. Our frequent flyers know this and tell us we have really made flying something they can look forward to again. We want to bring this message to a larger audience through this new campaign. You have a choice of airlines when it comes to flying – why not choose the one that aims higher, treats you better, and continues to find new ways to delight customers? Good enough is not good enough for the corporate high flyers and successful millennials of today, why not choose an airline that thinks like you do, that understands you and respects your needs? Why not Fly Higher?"
Campaign films:
exchange4media Group Service
Maruti Suzuki Arena's brand ambassador, Varun Dhawan has been roped in to launch the Next Gen Ertiga 2018
Dentsu Impact, the creative agency from Dentsu Aegis Network, has rolled out a new integrated brand campaign for the next generation Maruti Suzuki Ertiga. Positioning the Next-Gen Ertiga as a 'Stylish New MPV', the campaign 'Move together in Style' demonstrates how seamlessly the new Ertiga fits into one's lifestyle. Maruti Suzuki Arena's brand ambassador, Varun Dhawan has been roped in to launch the Next Gen Ertiga 2018. Evident in the new campaign, the new Ertiga is an MPV (Multi-purpose Vehicle) that is designed to suit multiple lifestyle across a variety of customers, while ensuring enhanced comfort and power for all.
As their long-standing partners, Dentsu Impact has been involved in conceptualizing and creating this integrated campaign for Next Gen Ertiga. The campaign is tailored to fit the consumer journey on offline and digital platforms through numerous assets and smarter use of celebrity for the "digitally savvy audience". Beyond building awareness, the campaign intends to position the Next Gen Ertiga as the most stylish MPV.
Speaking on the campaign, Amit Wadhwa, President, Dentsu Impact said, "The customer today wants style and substance bundled together. With the new Ertiga delivering style and performance, the messaging we crafted was straight and to the point. The team had great time in conceptualizing and executing the language which will certainly resonate well with the TG".
Anupama Ramaswamy, National Creative Director, Dentsu Impact added, "The Next Gen Ertiga is a great example of how a world of style, comfort, and performance brings people together. And this idea is a celebration of the same philosophy. Needless to say, this campaign saw the team truly working together in style."
Campaign film
exchange4media Group Service
The new product comes at the back of Britannia's announcement to become a total foods company
Britannia Industries Limited on Thursday announced its entry into a new category with the launch of Treat Crème Wafers.
The product, which is a part of Britannia's Treat portfolio, promises to deliver "fun- in- the- middle" of the mundane, and is available in popular flavours such as chocolate, strawberry, vanilla and orange. The products will be available in Karnataka, Tamil Nadu and Andhra Pradesh.
The new product launch comes at the back of Britannia's announcement to become a Total Foods Company as it marks its 100 years milestone.
Speaking on the launch, Jayant Kapre, Business Head, Adjacencies and New Business, said, "Britannia is diversifying into more categories in macro- snacking, and with the introduction of 'Crème Wafer', we offer a quick on- the- go snack. We aim to be market leaders in a short span of time"
To announce the launch, Britannia partnered with Grey Advertising to create two commercials.
Speaking about the film, Gautam Bhasin, Group Creative Director, Grey Bangalore said, "The idea for the films came from the insight that children are great at spinning yarns. Their imagination is akin to the product attribute of wafers, one layer on another. So, in the film we let the kids create layers of fun, drawing a parallel to the structure of the wafer."
Campaign Credits:
Creative Agency: Grey Advertising
Chairman: Yashaswini Samat
Chief Creative Officer: Sandipan Bhattacharyya
Production house: QED Films
Director: Abhijit Chaudhuri (Dadu)
exchange4media Group Service
The mandate would be managed out of the agency's New Delhi office
Stainless steel conglomerate, Jindal Stainless Ltd. has announced the appointment of L&K Saatchi & Saatchi as its creative Agency on Record (AoR). The appointment follows a multi-agency pitch, which was won by the Publicis Groupe-owned agency.
The mandate would be managed out of the agency's New Delhi office and would span the gamut of offline and online mediums including television, print, outdoor, radio and digital.
Abhyuday Jindal, Managing Director, Jindal Stainless Ltd., said, "Our aim is to bring JSL close to the consumer's heart, as a brand. We want the consumers to be aware of the versatility of the metal, the role it can play in their lives and that it is not just limited to industrial usage. This provides us with the task of reinventing the way we communicate about the brand and to do that, I whole-heartedly welcome Law & Kenneth Saatchi & Saatchi as our strategy and communication partner in creating this new approach."
Commenting on the appointment, Ajey Shiledar - CMO, Jindal Stainless Ltd., said, "We are delighted to appoint L&K Saatchi & Saatchi as our creative agency. The team took pains and initiative to understand our business, as it straddles between B2B & B2C space; and will be working closely with us to develop an impactful communication strategy for India. We are confident that the strategy will enable us to build relevance in consumer's life for Stainless Steel as a category, expand its usage and create preference for the brand Jindal Stainless in B2C as well as B2B space."
Anil Nair – CEO & Managing Partner, L&K Saatchi & Saatchi, added: "The ambition of redefining a category is challenging and exciting. And we're looking forward to doing the work that is going to do deliver that."
Jindal Stainless is aiming at a 9 per cent growth in volumes in the current fiscal driven by rising demand for stainless steel in the automobile, railway, transport, architecture and consumer durables industries. The group sold about 1.5 million tonnes of stainless steel in FY18 (2017-18).
Jindal Stainless ranks amongst the top 10 stainless steel conglomerates in the world.
exchange4media Group Service
Fastrack's Reflex Wav brings alive the latest technology of using gestures to control music, click pictures and reject calls
Fastrack's latest introduction to the smart category is the new feature-packed Reflex Wav. It's the world's slimmest smart band with gesture controls.
The need of hour for the youth is to be constantly in control in their lives. This band uses a simple gesture of twisting your wrist to bring alive the thought of – Its all in your hand. The film uses horror, the flavour of the season to bring out a very cutting-edge technology in light and Fastrack manner. Fastrack's Reflex Wav brings alive the latest technology of using gestures to control music, click pictures and reject calls.
The film is set in an eerie campsite by the lake. The key protagonist, the girl, uses an Ouija board to call a spirit. The group of friends around are very skeptical initially on the presence of a spirit around. She seamlessly uses the gesture of twisting her wrist to change the music on her phone placed on a dock. The constant switching of songs adds to the eeriness of the surrounding. It makes the group of friends, especially the male protagonist believe the presence of something supernatural around and he instantly reaches for the girl for comfort. She smartly uses the gesture feature of Reflex Wav to prank her friends and is very successful at the end of it.
The commercial cleverly brings out the gesture control feature of the new Fastrack Reflex Wav in a funny and light manner.
Speaking about the campaign, Suparna Mitra, Chief Marketing Officer, Titan Watches & Accessories, Titan Company Limited said, "At the heart of it, the Fastrack Reflex Wav is a true innovation, its features and build quality is a first to the market. Reflex Wav while the slimmest smart band with a display, also introduces 'gesture control technology' to the consumer, unabashedly. This gesture control feature helps one change music and take pictures with a simple twist of the wrist."
"Fastrack has always met the ever-changing needs of the youth with offerings that fulfill their aspirations. All across the globe, youth today want to enrich their lives with meaningful experiences, be it their choice of music, taking selfies or owning the latest tech gadgets. And true to the brand's codes, the ad introduces this revolutionary product in a very relatable, youthful and cheeky manner," Mitra added.
Commenting on the new product, Ayushman Chiranewala, Marketing Head, Fastrack, Titan Company Limited said, "The youth today rely on technology for even the smallest tasks. We constantly look at upgrading our smart bands to simplify lives. Today, being able to track your sleep, activity tracking, etc, have become must-haves in all smart bands. Hence, our latest offering needed a differentiator that adds value to their lives. The Reflex Wav, uses cutting edge technology to control music, camera etc with a simple gesture of twisting the wrist. The film brings this feature alive in a very light, humorous and Fastrack manner.
Arun Iyer, Chairman and Chief Creative Officer, Mullen Lowe Lintas Group, said, "The truth is, today's youth likes to take control of the situation. This feature lends wonderfully to that behavior trait. You can control most aspects of your life with this band. There's also a certain magic quality to this feature. We decided to portray that through the genre of horror-comedy, which happens to be the flavor of this year."
While Hari Krishnan, President, Mullen Lowe Lintas, added, "Reflex Wav is a first of its kind product from Fastrack. The challenge was to bring alive the technology in a Fastrack way. For today's youth, a mere swipe of the finger can lead to interesting outcomes. In its own inimitable way, Fastrack tells the youth that a mere twist of the wrist can lead to exciting twists in life."
Campaign film:
exchange4media Group Service
The film has been created by creative agency Roadrunner Productions
Himalaya Drug Company has launched a new campaign – 'Ek Nayi Muskaan' as part of its social impact initiative, 'Muskaan. Through Muskaan, Himalaya Lip Care has been helping to raise awareness about cleft lip and palate and supporting free cleft treatment for underprivileged children, in partnership with international cleft charity, Smile Train.
"Ek Nayi Muskaan" is a heartwarming story of eight-year-old Munmun, who lives in a small village near Lucknow. She dreams of going to school, playing with friends, and living a fulfilling life like any other child. However, her untreated cleft lip has kept her in hiding. Even in her dreams, she can't think of herself without a cleft and hence imagines wearing a mask to fulfill her aspirations. The film captures the transformational journey of Munmun, as she receives her life-changing cleft surgery.
The film has been created by creative agency- Roadrunner Productions. The catchy song has been sung by renowned actor and singer – Raghuvir Yadav.
Rajesh Krishnamurthy, Business Director-Consumer Products Division, The Himalaya Drug Company, said, "Through our partnership with Smile Train, Muskaan aims to help raise awareness about cleft and ensure that more children receive the cleft care they need at a younger age. A smile is an expression of happiness, and with "Ek Nayi Muskaan", we intend to create more smiles by helping children achieve their dreams and live a fulfilling life. This initiative reflects our overall brand thought - "Khush Raho Khushaal Raho" that captures our vision of 'Wellness in every home, Happiness in every heart'."
Highlighting the need to generate awareness around cleft, Mamta Carroll, Vice President and Regional Director, Asia, Smile Train, said, "In India, more than 35,000 babies are born with a cleft every year, and around 6,000 are from Uttar Pradesh alone. Children with clefts not only live in isolation due to various myths and superstitions that exist in our country, but more importantly face difficulty in eating, breathing, and speaking. With support from our individual donors and organizations like The Himalaya Drug Company, these surgeries are taking place absolutely free of cost at Smile Train's local partner hospitals. We are proud to be partnering with Himalaya as a part of this noble initiative and look forward to supporting many smiles together."
Rahul Bharti, Creative Director, Roadrunner Productions, said, "This is the second Muskaan campaign for us and this time we wanted to take a different route all together. We wanted the audience to not just be sensitised towards the hurdle the young girl faces but to also become aware of the fact that a small step by the brand can have such a colossal impact on her life. To realise that neither dreams and aspirations nor the desire to look and feel beautiful ever be concealed."
The film was launched at an event with actor and Smile Train ambassador Ali Fazal.
He said, "Children are pivotal to our future, and there should be nothing that deprives them of true happiness. 'Muskaan', the initiative of bringing forever smiles to children with clefts is an important and necessary cause that ensures a bright future for the children as well as their families. I am extremely happy and lucky to be a part of this journey of spreading happiness and smiles."
Through the Muskaan initiative, more than 500 children have received cleft surgery to-date, the company said.
exchange4media Group Service
The campaign includes six slice-of-life films that tap into the nuanced consumer behaviour and focus on product category attributes and impulse purchase pattern of consumers
Nykaa and Peanut Butter have teamed up to kick-off 'Beauty Anytime, Anywhere' campaign with a series of digital ad films.
All six films have a relatable storyline, and feature situations that many of us encounter in our daily lives. The films convey their message with a sincere tone and simple storytelling; and with clean visuals and real characters, they give the viewers a sense of déjà vu. The idea was to use real-life situations to make the films very relevant and relatable.
Speaking about the campaign, Hitesh Malhotra, Chief Marketing Officer, Nykaa, "Today consumers prefer quick, bite-sized information and clever video content that packs in original flavour. Because consumers are continuously bombarded with irrelevant, nonsensical content 24x7, there's a lack of patience. We have managed to cut the clutter with our campaign and are extremely happy with how the films have turned out."
Adding to this, Gulrayz Punjabi, Creative Head & Founder - Peanut Butter says, "We loved the idea of conceptualizing and creating these fun films to capture consumer quirks when it comes to making beauty buys. Nykaa's brief about the films was crisp and clear right from the beginning. When we first presented the film concepts, Hitesh was on-board immediately and contributed at every step in the creative process. Since these are byte-sized commercials, we wanted to keep the communication simple and straightforward. Peanut Butter managed to deliver quality films in a cost-effective manner."
Ketki Lonare, Director of the films said, "We had a wonderful time working on these films. What got me hooked on to the project was that the communication was personal, frank and to-the-point. The films have a candid quality to themselves and have managed to effectively convey the message. We must add that Aayush Dua, EP for Peanut Butter was great in the production and we at Peanut Butter are grateful for the opportunity given to us by Team Nykaa."
See the campaign films below:
exchange4media Group Service
The launch was kickstarted by a conversation between Thrive's Founder and CEO Arianna Huffington and actor Sonam K Ahuja
Thrive Global India, the behaviour change media and technology company, launched its editorial campaign 'Believe', which will tell extraordinary stories of finding and nurturing belief in situations that at the outset appear bleak. This was kickstarted by an honest conversation between Thrive's Founder and CEO Arianna Huffington and actor Sonam K Ahuja.
At JW Marriott in Mumbai, the evening began with an insightful panel discussion where bestselling author Amish and award-winning filmmaker Ashwiny Iyer Tiwari discussed the role of ancient wisdom in their lives and the importance of inner voice and self-confidence in battling life's challenges. Amish warned against the problem of multitasking and doing anything in excess. "We can't juggle all the balls. We have to prioritise what's important in life," he said. Ashwini Iyer Tiwari spoke about the various roles women perform in their lives, the ensuing guilt, and the importance of taking time off for themselves.
After the discussion, Arianna Huffington and Sonam K Ahuja transfixed the audience with a riveting discussion about rejection, staying authentic and centred. Sonam K Ahuja said, "As an artist, there is always a fear of judgement. Everything you put out there has to be validated and the only way to navigate it is by having an incredible amount of self-belief."
'Believe' is a pressing and heartfelt initiative by Thrive Global India in a polarised world that is in need of "belief". The campaign is focussed on embracing resilience, self-belief, drawing inner strength to fight challenges, and allowing hope to preside over the negativity in the world.
One such story of belief is of Niranjan Mukundan, India's leading para-swimmer, who was born with Spina bifida, but the disability was no barrier for the athlete who would wade tough waters to become a Junior World Champion. Multiple such stories of self-belief and resilience will be featured on the Thrive Global India's media platform in a dedicated section on www.thriveglobal.in.
On the launch of the campaign, Arianna Huffington said, "I am extremely delighted to announce the launch of the Believe Series. The campaign aims towards encouraging reflection and contemplation. The stories of self-belief and hope are exceptionally moving. These stories imbibe the message of always believing in yourself and with that you can said conquer the unknown."
exchange4media Group Service
With digital coming in, creativity has become far more complicated than it used to be
The last two weeks have witnessed a number of Chief Creative Officer (CCO) movements. Ajay Gahlaut recently quit as chief creative officer of Ogilvy North and deputy chief creative officer, Ogilvy India. Gahlaut is expected to join Publicis, replacing Bobby Pawar who is slated to join as Chairman of Havas Group, India in January. Ashish Chakravarty quit Contract India to join McCann India as creative head while Sagar Mahabalaleshwarkar has taken on Chakravarty's place at Contract.
The question here is, what has changed all of a sudden to lead to such a large-scale churn? As per the owner of a manpower search agency specializing in ad and media hiring, "It is a result of ad firms trying to reinvent themselves to keep pace with the rise of digital, which have upended the marketing business."
With digital coming in, creativity has become far more complicated than it used to be. Agencies, regardless of their respective sizes, need to keep reviewing how they are coping (or not) with the digital wave. Hence, overhauling existing creative teams is one of the priorities, points out a former CCO turned independent ad-man. "Digital has, of course, changed a lot. Agencies are now creating hundreds, if not thousands pieces of creative, a month. This rise of social media and platforms in general has meant that creativity is more targeted than ever. So most large agencies are constantly re-evaluating the positions and talent pool."
Dr. Sandeep Goyal, former President of Rediffusion and ex Chairman of Dentsu India remarks that there is paucity of talent at that level. "Most creative directors of certain seniority and stature set up creative shops of their own in recent years leaving fewer and fewer talent available for employment by agencies. " Goyal opines that the bigger problem is that these creative satraps also invariably carry some creative followers into their new agencies. So a lot of attrition and turmoil all around. "Network pressure today is simply how many global awards you pocket, how much new biz you win. Earlier it was not easy to quantity and compare. Now it is. Laggards are always under pressure. Quitting 'for better prospects' is the easy way out," he explains.
The job-list of a CCO entails supervising the creative team, directing their output, developing design concepts that further the company's identity to anticipating the future direction of the industry using research and insight and bringing the company in fore of that trajectory.
Industry sources share that one of the biggest shifts has been the network-pressures, which can also be attributed to the high churn rate. "Agencies today are angling to ingrain themselves deeper within client's businesses, to centralize themselves closer to the bottom line. The revenue streams are being attacked on various fronts which does lead to cost-cutting. One being given the polite exit signal under a cost-cutting mission is the 'new' normal in the business," shared an ad-agency co-founder on condition of anonymity.
Another source argues that in case anything goes wrong, a CCO is one of the most visible heads. Besides, a CCO who merely handles ad campaigns and branding consistency is a missed opportunity. "CCOs today end up being easier scapegoats if the business isn't doing too well. Infact, this person needs a seat at the table when executive business plans are being created and the leverage to present big interruptions and lead the team through strategic brainstorming too. This remains one reason they're likely to want to quit or switch their work culture," said the source.
Misbaah reports on advertising industry. Based in Mumbai, she interviews industry leaders in the creative, advertising and marketing space, reports news updates in the ad space. She drives the 'Chillout' section, and regularly reviews ad campaigns. In the past she has reported on mainline news, travel and lifestyle.
The campaign was conceptualized by Taco Bell's agency on record Ogilvy Delhi.
The #foodie millennial generation in India has been flocking to Taco Bell stores in India all year to relish new twists to their favourite food, such as the Naked Chicken Taco and the Crispy Potaco. For its third product launch in India, Taco Bell went bigger and bolder; and leveled up the customer's food experience from the standardized fast food burgers, sandwiches and wraps.
Taco Bell announced the launch of its latest product innovation 'Chickstar Wrap', a unique form of star-shaped tortilla, filled with crispy chicken, delicious veggies and signature sauces from the house of Taco Bell. This new product innovation has already proved to be a hit with anyone who enjoys a good burger or sandwich.
The Chickstar Wrap is unique right from its shape to the taste to the ingredients, that it deserved a launch campaign that was unlike any other food type. The brand has joined their consumer base in facing the unshakeable personal small-talk question of "Aur bata, what's new?".
The campaign was conceptualized by Taco Bell's agency on record Ogilvy Delhi.
Speaking on the campaign, Sidharth Shukla, Vice President & Head of Digital, Ogilvy Delhi said, "Our insight was based on the fact that for our target audience trying out experiences is essential. It comes out of a 'want' to discover new things and equally from a realization that there is nevertheless a certain rut which has seeped into day-to-day life. An embodiment of these feelings, we felt, was reflected in the numerous "What's up?" or "Aur Bata" questions that we receive as we go about our day – The Chickstar Wrap here is the symbolic answer, counter and come back to this question – putting a new spin from both a format and a taste perspective to a food item which has largely remained unchanged since we have known it. The film remains true to the Taco Bell style that we are now so familiar with – slices of life, witty, young, all of which add to making it very relatable to the audience we wish to engage with".
Campaign video:
exchange4media Group Service