Digital large and growing part of our total marketing investment: Ravi Desai, Amazon India
Globally, Amazon reported a whopping 132% YoY growth in its advertising business in Q2 2018; earned $2.2 billion from the ad business in comparison to the $945 million it made from the business in Q2 2017
With customers today enjoying both, a one-stop-shop platform available online along with the convenience of home delivery and a tangible touch and feel experience of products before making purchases in physical stores, it is vital to weigh both sides of the spectrum. Seems like it's no longer brick and mortar vs online retail as retailers are looking to unify their channel strategies and build a hybrid-model that has the best-of-both-worlds approach.

In an interview with exchange4media, Ravi Desai, Director, Mass and Brand Marketing, Amazon India, spoke to us about Amazon's first ever 'Festive Home' a physical store like arrangement in Delhi, where in the brand positioned itself as a one-point shopping destination for all of consumers' festive and household needs this Diwali. The offline arrangement of Amazon's Festive Home showcased different themes and décor items, electronic appliances, fashion collection, washroom accessories etc. Stating digital as the core part of Amazon's business model, Desai also spoke about their need to go offline. According to him, their offline approach would make it easier for users to tangibly experience the breadth of Amazon in terms of the sheer selection of products that has been put together for customers. Excerpts:

Amazon is primarily an online retail brand, with concepts like the Festive Home, why is the brand now looking at an offline presence as well?

The thing with online is that at times you don't get the feel of the breadth of the entire product range available, because you are literally going in product by product, on the site. Hence, when we shared pictures of Amazon's Festive home with few people, we found out how our layout of every item in this 'home' is helping our consumers understand the entire catalogue of products, which is coming out of one store, i.e. Amazon.in. This concept brings alive the fact that customers have access to 170 plus million products on sale available on the site. Our festive home this year clearly symbolises how consumers can literally decorate every single person's room in the family using Amazon products.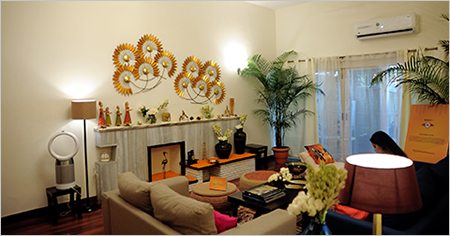 In order to create both brand love and business in the market, is it necessary for brands to have an online as well as an offline presence?

This is a new habit as far as India is concerned. An offline presence like that of a Festive home, which we built in 21 days, makes it easier for us to connect with consumers, as they can actually interact with someone who they think represents Amazon.

Also for e.g. Amazon Udaan stores, these are points where customers can actually walk up as a new user and take help in opening up an Amazon account or in terms of ordering items. Today, there are quite a few Udaan points, which have deliveries happening at their end. So as far as the new customer is concerned, there is a physical entity nearby where they can actually reach out for any kind of help or query. It's also a matter of time where in the initial stages, people might hesitate, but over a period of time and with experience consumers begin to trust the brand in their journey. They realise the kind of value we offer both in terms of selection, pricing and convenience. All of this results in building a level of comfort with the brand following which consumers invest more time in the brand.



Is customer acquisition easier in offline vs an online medium? Has the consumer experienced change in this journey?

The offline concept helps us to add another touch point in the consumer journey. However, the offline touch points again have a limited scale as we can have 4-5 such Amazon Festive Homes at max, whereas the site is accessed by millions of Indians today. It also depends on who the customer is and what kind of journey they have already had. With Internet per se and online commerce like Amazon, we are observing how more than 85% of the customers today come from tier- II & III cities, who haven't spent much time on the Internet. So for them their online journey is probably in its second or third year both in terms of what they do with it and what the Internet can do for them. This is the biggest determinant of how comfortable they feel with shopping online. According to our study, while people in small cities had access to products of few brands that they had heard of, those brands on the other hand did not experience a demand high enough in order to set up stores in those cities. With clearly no physical stores available, having access to those brands through Amazon and the Internet is actually an eye opener for the tier-II and III city consumers.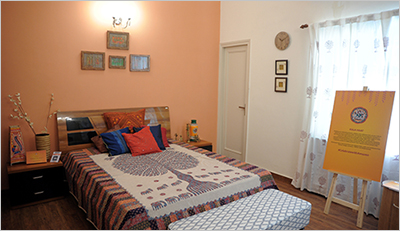 How is Amazon targeting Tier-II and Tier-III cities?

From Tier-II and Tier-III cities we are expecting to receive huge demand especially from new customers. The selection available in Amazon's Hindi app caters to customers living in metros like Delhi and also those in areas like Lucknow. As far as media is concerned, Television, print, Out of Home, radio and digital, innovations around on-ground event etc. are being invested in to spread the word around the campaign across cities.

What is the revenue split like in offline and online form of retail and how is Amazon finding a balance between both?

For us from a marketing standpoint, the north-star metric is about making more and more customers aware of Amazon. Our aim is to get them to know all about Amazon in such a way that they are compelled to try us. The fact that they have placed their first order online is where the awareness translates into business. Thereafter comes the comfort that they get with that experience. Their ability to access the selection then takes over and gets them into a sense of repeat habit of buying more categories online and test out products more frequently. We are also thinking of some ideas on how Diwali can be made more special for our prime members.

How is Amazon spending on digital ads. With the concept of brick & mortar stores what other ad spends are being involved?

Digital is a large and growing part of our total marketing investment. It is a core part of our business model itself. We have experienced a lot of success in the last one year through digital. Our investment in digital is primarily about getting our consumers to be comfortable on the Internet and thereafter make the first attempt at buying online.

Coming to other ad-spends, for this particular campaign around Diwali, we have already started with our inputs on television. The whole campaign thought is about how this 'Diwali India ke khushiyon ke beech budget nahin ayega'. Lot of Indian families put off purchases and prioritise the items that they would like to buy during festive season. Keeping in mind these families, which are at the heart of this entire campaign, we put in effort behind getting Amazon's selection ready, along with affordability levers for consumers this Diwali. The ad displays the concept of a band which depicts an over the top celebration this festive season symbolising a carrier of happiness message to our consumers. Users need not worry about their budget constraints as Amazon is here to provide them with various affordability levers this season.

How is the e-commerce industry shaping up in India and what role is Amazon playing in this?

As far as e-commerce is concerned, in India it's probably the dawn. With five years of brand journey in India, Amazon as a retail platform has experienced a huge amount of adoption in the market. Many users from tier-II & III cities are getting onto Amazon almost as the first thing that they buy on the Internet. This Diwali millions of new users will also make their first purchase online. Our app is now also available in Hindi, which will aid the journey of many new and existing Hindi-speaking users on our platform.

Indian e-commerce is waiting to be tapped. In the end it's just about serving the customer through the right offerings.

What are the biggest challenges that the e-commerce sector is facing in India today?

We at Amazon believe, the customer has every right to be discontent with any service that is out there, as services need to keep getting better with time. India's heterogeneity is one of the major challenges in e-commerce. There are almost around 40 languages in India spoken by 1 million people today. While this is very unique with regard to our culture and tradition, it remains a challenge to penetrate into all vernacular markets equally and be relevant to every Indian. Retail is something most Indians experience widely. Therefore, this remains to be an exciting challenge to be resolved for our consumers.

Infrastructure in India is again something that can evolve to benefit all. Scheduled delivery time should not be delayed once a user places an order. But then again, the condition of roads in India can always be improved to overcome such hurdles. Patchy network and electricity are some of the key concern areas too.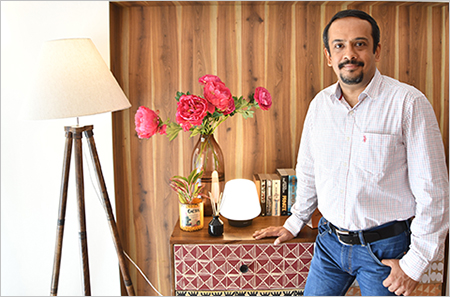 Any future plans of Amazon opening a brick & mortar store in India?

There are plenty of innovations that are being tried out like Amazon Go, like that of a cashier less store, Amazon books stores where based on ratings given by people one can actually check out books, scan smile code in the book store and probably buy the book or get it delivered. While there are few new innovations being tried out, it's only a matter of time when something right for India will fit in and hence be brought into the market.

Senior Correspondent, exchange4media, Delhi Apeksha reports on technology and the digital domain. She is a B.Tech graduate turned media professional with 6+ years of experience working in the broadcast industry as a business reporter, and has done social media marketing.
Industry experts come together to discuss a topic that requires that addressability - 'Strategy versus pricing' : What is the future of the media pitches?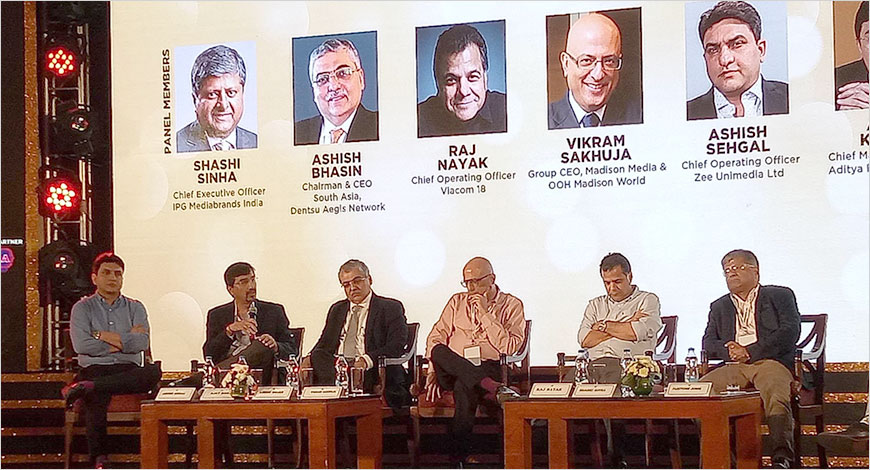 That pricing remains the biggest factor that dominates media pitches is not unknown. However, can price be the sole factor at play?
So when the likes of Shashi Sinha, Chief Executive Officer, IPG Mediabrands; Raj Nayak, Chief Operating Office, Viacom18; Ajay Kakar, Chief Marketing Officer, Aditya Birla Capital; Ashish Sehgal, Chief Operating Officer, ZEE5; Ashish Bhasin, CEO, Chairman & CEO - South Asia, Dentsu Aegis Network; and Vikram Sakhuja, Group CEO, Madison Media; came together at the fourth edition of Media ACE Awards 2018, it was only fitting to discuss a topic that requires that addressability- Strategy versus pricing: What is the future of the media pitches?
The panel was moderated by Paritosh Joshi, Principal Provocateur Advisory. Joshi opened the discussion talking about how some years back, durability of relationships in the client-agency business was a big deal.
Talking on the topic, Sakhuja opined that between strategy and price, strategy is hygiene and price is the determining factor on the basis of which the decision to give business to an agency is taken.
"Somewhere along the line, we're still known as media buyers. We're not known as marketing investment managers. We got to agree on outcomes that media can deliver. And we have to ask them, is top-line better or bottom-line? Those conversations aren't happening," he said.
According to Nayak, the bone of contention today is that agencies are not making money. "They are going out and pitching to clients saying that we will get you at 20 per cent lower price than what you were getting earlier. And if you're saying 20 per cent discount, broadcasters will have to give their spots at zero value. Audit agencies are telling clients to put pressure on the agency and shift the agency if they can't give another 30 per cent. How are we accepting this mandate from clients? Why are you going and promising it?" he continued.
A candid Nayak said, "I know of agencies who are returning money to their clients. You're not only killing your business but also the broadcaster's business."
When Joshi raised the question as to why don't partnerships endure anymore, Kakar spoke about how people have become more demanding, less accepting and more promiscuous.
Kakar pointed out that the problem lies on both sides.
"I remember growing up and seeing the cokes of the world as the most loyal client partnerships. And at Cannes, I've heard the Coke CMO saying that I'm happy to give projects to anyone and everyone. And it's like, who starts delivering first? The agency side will say you don't pay me enough while the client will say I don't get enough. So both have to accept what is it that you're paying for and what is it that you're asking for? If you decide what the media agency delivers, I think promiscuity may not be as prevalent as it is today."
Kakar made a point about how the service industry is unfamiliar with the tasks that the client is up against.
Kakar said, "If I wear the client hat, there are three things: my top-line, my bottom-line and my number of valued customers. None of the partners are happy to own my KRAs. We all come with what we have to offer and not what the client needs."
Continuing on the particular line of reasoning, Sehgal stated that it is a demand-supply situation. "Ultimately, it is my product that I'm selling. If I don't agree, they both fail. As a broadcaster, we're also at fault by fuelling that fire. There are certain circumstances where some of us might have opted for it. The communication business itself has fragmented so much that everybody is yearning for that last rupee. In that anxiety, we sometimes go for the discount bit."
Joining the discussion, Sinha said he is all praises about IBF's guidelines of refraining from giving discounts.
"There are many cheques and balances, global pitches and global clients, so how do you do it? But the level to which it is dropped, without calling for collective action, we won't be able to take it on. I think six months down the line, we'll be in a better position to revolt this," he said.
For Bhasin, every client and agency gets what they deserve. He says that there are many legacy players who are caught in very old-fashioned way of thinking and that part of the business is clearly under pressure.

"The only way I as an agency can earn more is by showing more value to my client than what he is willing to pay. What else can we bring to the party?" he advised.
Sakhuja highlighted ways of measuring responses in digital properties. However, he was quick to add that it requires evolved people from both the client and ad agency side. "Now with digital coming in, you can do a lot of stuff that leads to 'outcomes' as I call it. There are couple of clients where we are sole sales channel or comprise 50% of the channels where they get sales. These clients don't bother us with price because we're delivering sales. Awareness is another aspect of it. If I can go and tell people that I have delivered a plan where people actually spend time on your ad, that also is a business outcome for a brand to be achieved. I don't think there are many people from the client's side to have this conversation."
Kakar asserted that the client is going to continue to ask for lower pricing/ cost-cutting as long as you continue to offer. "Strategy is something intangible and it doesn't resonate to a businessman who is thinking numbers. But when you talk about cost and saving, its music to any businessman's ears. Kakar called out agencies for earning wrongly.
"When you had a pitch that somebody won. And it's at 0 per cent commission, what is the message you're taking to the client? If you're earning from that 0 per cent also, you're earning from somewhere right?"
Sehgal and Nayak asserted that they have been saying no consistently to clients on offering lower prices than what they're operating at.

As the conversation heated up, Sehgal declared, "I'm saying no at this forum itself. Any client that pitch from now onwards, I'm not going to reduce my price than what I'm operating at today. Even if it means loss in business. If they want to come and have a negotiation, they can come and have a negotiation on how to improve their viewership on my channel."
The ability to say no was the soundest prescription by the panel. "Unfairness in pricing needs to go away and it has to be pegged at a certain level," said Bhasin with an air of finality.
exchange4media Group Service
Prasanth Kumar, CEO, Mindshare South Asia, won 'Agency Head of the Year' at the fourth edition of exchange4media's Media ACE Awards 2018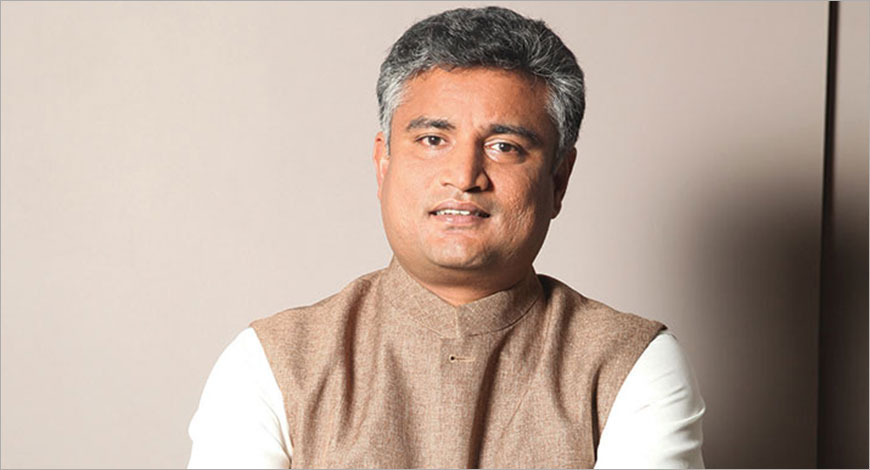 Prasanth Kumar, CEO, Mindshare South Asia, won the coveted 'Agency Head of the Year' award at the fourth edition of exchange4media's Media ACE Awards 2018 held in Mumbai on Tuesday. The honour was bestowed upon Kumar in the 'People Awards' category.
Making the evening more special for Kumar, GroupM took home the coveted 'Network of the Year' award and Mindshare India, along with Lodestar UM, won the 'Agency of the Year' award.
Speaking on the wins, Kumar said that it was truly a "fabulous day" for them and that they are "humbled".
"I want to thank the jury for awarding us the Best Agency of the Year and Media Agency Network of the Year. It's truly a fabulous day for us and we are very humbled that the jury and everybody recognises that a lot of effort has been put together to get the best of clients and partners. It's a big moment for all the people in GroupM, Mindshare and all the winners," he said.
The 4th edition of Media ACE Awards held on October 16 showcased award-winning work for the period July 2017 to August 2018. It recognised Indian media agencies for their contribution to the industry and the professionals behind the growth of these agencies.
Below is the complete list of winners: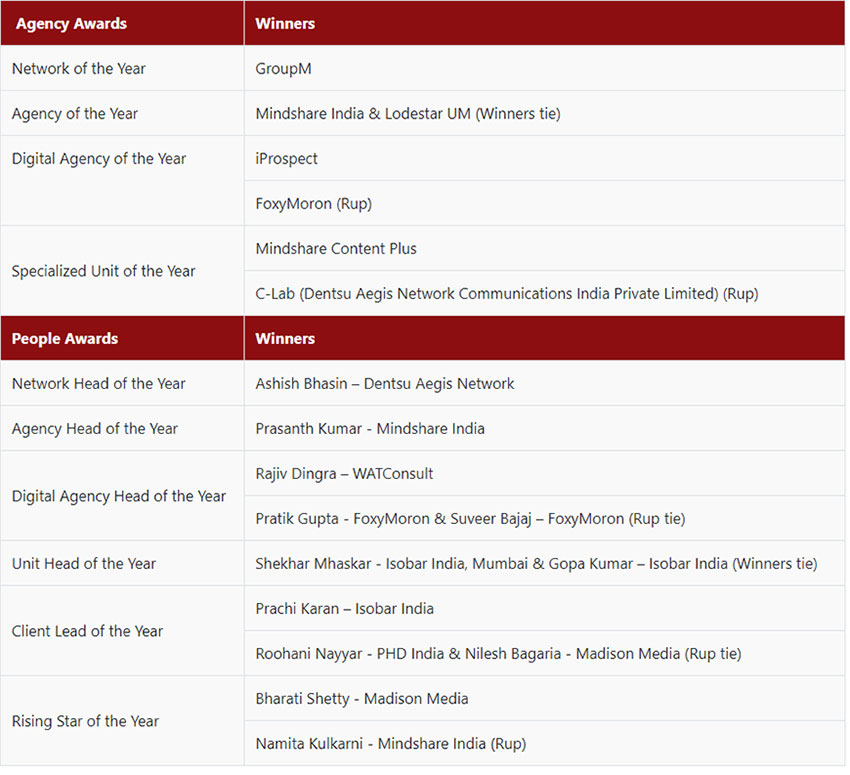 exchange4media Group Service
This was his second stint at Ogilvy India that started 11 years ago in 2007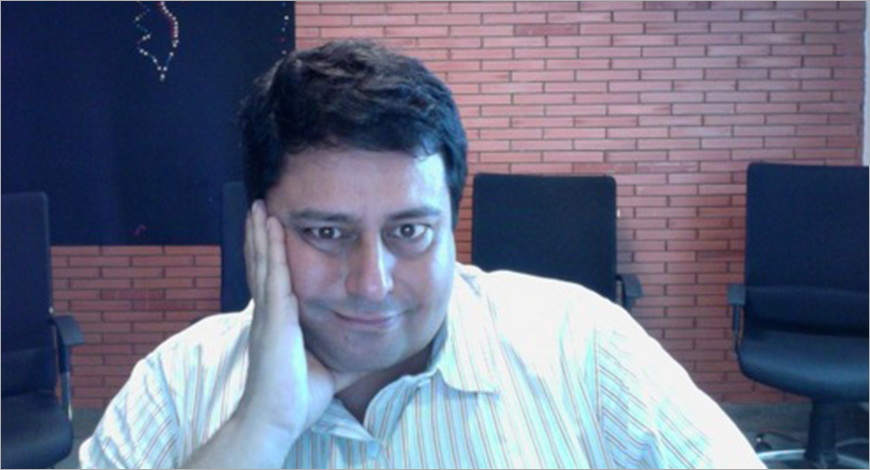 In a recent development, Ajay Gahlaut, Chief Creative Officer, Ogilvy North and Deputy CCO, Ogilvy India, has resigned from his post, ending his 11-year-long stint at the agency. Industry sources have confirmed the news to exchange4media.
Gahlaut worked at Ogilvy as creative consultant between 2001 and 2005 after which he left and re-joined the agency in 2007. He has been with the agency ever since. Gahlaut was elevated in 2017, around the time of Sonal Dabral's return to the agency as Group Chief Creative Officer and Vice Chairman.
Gahlaut has been non-committal about the recent development and Sonal Dabral when contacted called the news 'untrue'. While Gahlaut's are big shoes to fill, sources say the agency has already begun looking out for a replacement and at the moment there are three contenders for the position, one of them from within Ogilvy.
Fortune Foods quickly put out an apology, which in turn triggered complaints from Bengalis who pointed out that eating meat during the Puja is not a taboo in West Bengal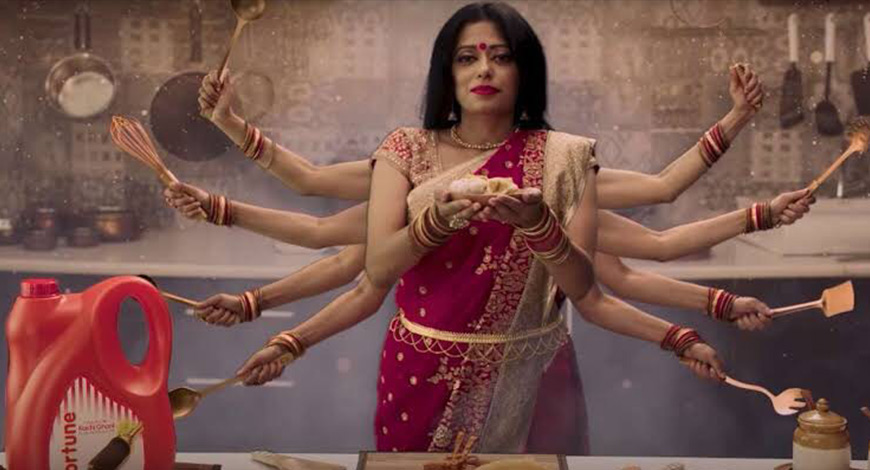 A cooking oil ad by Fortune Foods caused furore when it didn't go well with the Hindu Janjagriti Samiti who asserted that eating non-veg food during Navratri was prohibited. The Hindu Janajagruti Samiti, a Hindutva group had posted their objections to the advertisement on their website, saying it was an insult to their faith.
The company quickly put out an apology, which in turn triggered complaints from Bengalis who pointed out that eating meat during the Puja is not a taboo in West Bengal. The Bengali language ad titled Pet Pujo, or worshipping the stomach, and subtitled in English here for Fortune mustard oil shows a woman cooking meals for her husband during Durga Puja including traditional Bengali dishes made from goat meat and fish. The accompanying text reads, "For the food-loving Bengali, the Puja is a time to worship the stomach."

The Hindutva group posted the following objections on their website:
"Along with this, non-vegetarian food is prohibited during Navrati [the worship of the goddess Durga in North India]. In this advertisement, the husband fasts for Navratri but on Navami, the wife feeds the husband mutton kosha and fish made using Fortune Oil. Since this food is so tasty, the husband is forced to break his fast. This is an egregious insult to our Hindu faith."

Fortune Foods responded the next day, posting an apology on Facebook and Twitter, and withdrawing the video from circulation everywhere except Bengal "where it is common practice to eat both vegetarian and non-vegetarian food".
Fortune Foods issued a fresh statement saying, "Over 2 yrs we are celebrating the idea of #PetPujo with Bengali Foodies around the time of Durga Pujo. This year our video touched 1.5+M viewers in Bengal alone, and our brand continues to receive oodles of love on social media. We respect food choices made by every community. And we will fervently guard against accidentally hurting people's sentiment. Our apology for one is not an insult for the other as will be witnessed from the comments that continue to pour in. Do read, watch and show some more love."
Did the brand get their crisis communication right? Should it have apologised? Brand expert Gaurav Gulati feels that the inclusion of religion in advertising is a dangerous act, in most of such cases brand fails to please customers. Citing from the Yankelovich MONITOR report, he says, "Almost 40 per cent of consumers state their faith plays a big role in the choices they make while buying goods and services. So if your brand can maintain the balance that works to get both believers and non-believers go ahead and take advantage of religious waves or else stay away from this space. I think Fortune failed to keep the balance, and an apology is the best option to get another chance from same target customers."
Brandvagon's Abhimanyu Singh also feels that though the apology was not needed, it helped with the damage control. "Considering the stature of the brand, it only makes sense for them to be humane and fix it up despite of it not being entirely their fault. Sensitivity is the pillar that can't be ignored for most brands and hailing from a country with diverse religions and faiths, this must be considered the step in the right direction."
Says Saurabh Uboweja, International Brand Expert and CEO Brands of Desire, "While the brand didn't have to technically apologise for a mistake they didn't commit, but we have to acknowledge that Fortune is one of India's largest edible oil brands and would be certainly worried about alienating a large part of their consumer base that is predominantly vegetarian. The apology came out of fear rather than the guilt of doing something wrong."

exchange4media Group Service
The campaign will run across OOH, radio and digital for the duration of 60 days targeting Mumbai, Delhi, Pune and Bangalore.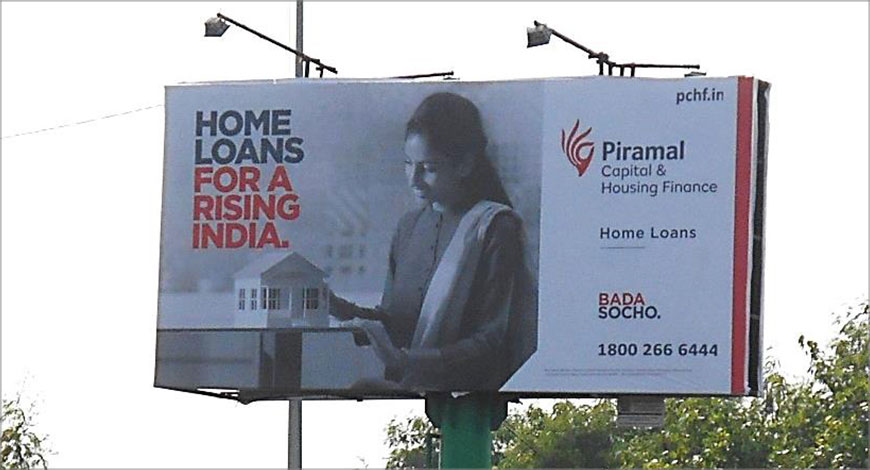 Piramal Capital & Housing Finance (PCHF), the wholly owned subsidiary of Piramal Enterprise Limited, on Tuesday announced the launch of its new brand campaign, 'Bada Socho' (Think Big).
The campaign highlights the ethos of the Piramal Group and PCHF - its financial services business, to create long term value for all its stakeholders, the company said in a statement. Therefore, the essence of the brand campaign is PCHF enabling customers to pursue their goals and transform their dreams into reality by embracing a new way of life i.e. 'Think Big'.
Speaking on the campaign, Khushru Jijina, Managing Director, Piramal Capital & Housing Finance, said, "We are excited to launch our brand campaign 'Bada Socho', across our target markets - Mumbai, Delhi, Bangalore and Pune. This 60-day campaign highlights our expertise in the market while showcasing our approach to do business. Our brand promise encourages our customers to 'Think Big' as we extend our support by partnering with them respectively in achieving their goals whether it is to buy a new home or grow their business."
Campaign Brief:
The strategy is to reflect the ethos of the group at large with a specific relevance on the financial services business. The campaign helps establish 'Bada Socho' conveyed through messaging that talks about this mindset. A series of creatives deliver this message in the context of different business verticals viz. housing finance, real estate finance, emerging corporate lending, corporate finance group and capital markets & advisory.
The campaign will run across OOH, radio and digital for the duration of 60 days targeting Mumbai, Delhi, Pune and Bangalore. The messaging will start with brand and then move on to the housing finance communication being retail. The sustenance of the campaign will be supplemented by leveraging on transit/commute and digital platforms.
exchange4media Group Service
To establish emphatically the news of Savlon Braille Enabled packs, Wavemaker partnered with key news channels and publications to 'deliver News through Braille'.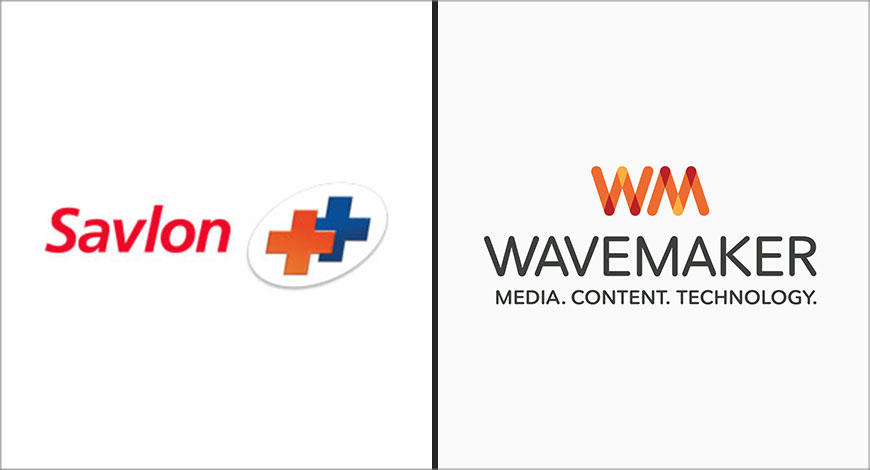 ITC's leading health and hygiene brand, Savlon, has introduced Braille enabled packs of Savlon Antiseptic Liquid on World Sight Day. In line with ITC's commitment towards an equitable and inclusive society, the first of its kind braille enabled packs have been designed not just to enable access but also in its simple way help the visually impaired to identify and access the product easily. This proactive initiative exemplifies the brand's commitment to an empowering consumer experience.
Wavemaker strategised and implemented a first-of-its-kind multi-media campaign to enable outreach and communication of this initiative.
The genesis of this was a simple life insight, conceptualised by Ogilvy India – Everybody gets hurt. And individuals who are visually impaired are no different. But access to an antiseptic liquid is perhaps not that easy and they would have to wait for somebody to help tend to the wound. This forms the core of the new Savlon film and is the genesis of this initiative - "Agar chot aasani sey lage, toh madat bhi aasani se milni chahiye". The TVC narrative brings alive this simple insight through some everyday situations and is designed to provoke thought and encourage inclusiveness.
The campaign needed to reach out to both the visually impaired to tell them about this initiative, as well as drive awareness among the larger populace. And to establish emphatically the news of Savlon Braille Enabled packs, Wavemaker partnered with key news channels and publications to 'deliver News through Braille'.

Multi-media campaign featured:
Headlines of the day of leading news channels were shared by a visually impaired news anchor using Braille copy.
Outlook magazine re-created its cover in Braille. The masthead of the magazine was converted into Braille along with the printed cover story.
The visually impaired got up in the morning and read a Braille newspaper. A special broadsheet in Braille was inserted in newspapers like Vijaywani (selected editions). To facilitate the same, they reached out to a teacher of visually impaired school (who is visually impaired) to translate all the news into Braille.
Dainik Savera – newspaper in Punjab also printed a broadsheet in Braille and carried out on-ground interaction with the visually impaired through it
White Print, the newspaper for visually impaired featured Savlon's advertisement in Braille and wrote about Savlon's new packaging.
Sameer Satpathy, Chief Executive, Personal Care Products Business, ITC Limited said, "In line with ITC's commitment to serve a larger societal purpose and to create enduring value for all stakeholders, Savlon celebrates World Sight Day with this unique first of its kind braille enabled packaging in the FMCG space. The initiative is a determined step forward to create a more equal and inclusive society by enabling access."
Speaking on the campaign, Kartik Sharma, CEO, Wavemaker - South Asia said, "It is rare to see brands changing their packaging to support such a noble cause and creating opportunities by enabling access to the empower visually impaired individuals. I am extremely moved to be a part of such pioneering initiatives. We have tried our best to bring alive this noble cause through various media innovations, consumer programs which will make the entire consumer journey experience much more real."
In addition to these media campaigns, Wavemaker also decided to offer a unique consumer experience for Savlon by creating consumer contact programs. Through this program, the teams reached out to visually impaired children in multiple schools and explain them how Savlon packaging has changed and how to use the product.

exchange4media Group Service
Conceptualized by Ogilvy Bangalore and directed by Aarthi Kakkad of Curious Films, the films stitches together an Indian family's everyday situations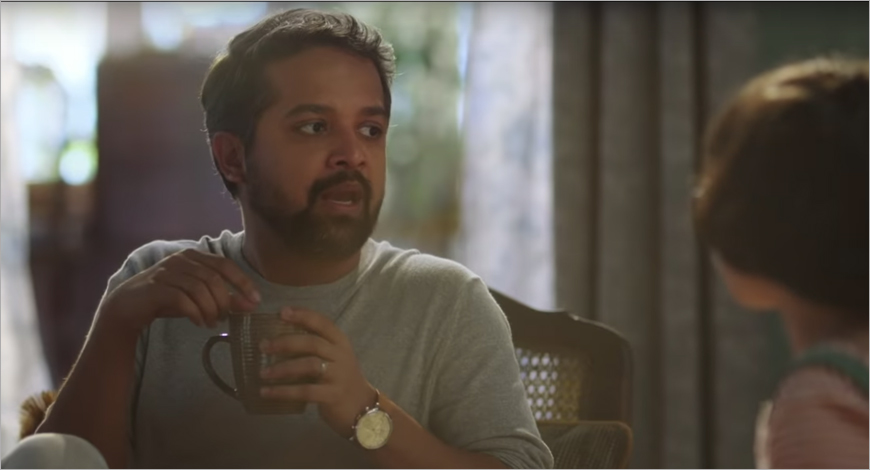 In today's world, where people are worried that the growth of technology is drawing them apart, Amazon Echo's new campaign aims to bring Indian families together with their smart speaker technology. The campaign stitches together an Indian family's everyday situations that lead to small moments of everyday magic enabled by the Amazon Echo device.
Conceptualized by Ogilvy Bangalore and directed by Aarthi Kakkad of Curious Films, the films tell the story of an Indian family where the father, mother & daughter encounters an endearing family moment that is relevant to a daily family setting. One film captures a sweet moment of the father being caught off guard by the mother & daughter secretly dancing to the tunes of a popular Bollywood song. While the other film encapsulates the traditional bond between a father & daughter.
Talking about the campaign, Neville Shah, Executive Creative Director, Ogilvy Mumbai, said, "The simplicity of creative was broken down to one thing. How can the Echo be part of your everyday; like a family member. And since this is an extremely new category, familiarizing people with the use of the product is key."

Ravi Desai, Director, Mass and Brand Marketing, Amazon India, said, With the successful launch of Echo, Indian consumers have shown that they are more than ready to adopt new technologies which are relevant to them. The current campaign is continuation of our launch campaign about how Echo fits seamlessly in the lives of consumers and makes everyday moments special."
Anirban Roy, Senior Vice President - Head of Planning, Ogilvy South, said, "The category is at a nascent stage and hence demonstrating relevant use cases of Amazon Echo was critical for us. We are trying to build the category and at the same time trying to create a positive disposition towards us. The current campaign is an extension of the earlier one. This is a fine example of a campaign where the product is at the center of the story and the storytelling; almost like a member of the family."
exchange4media Group Service
Tanishq launched a film that shows the different and unique cultures of our country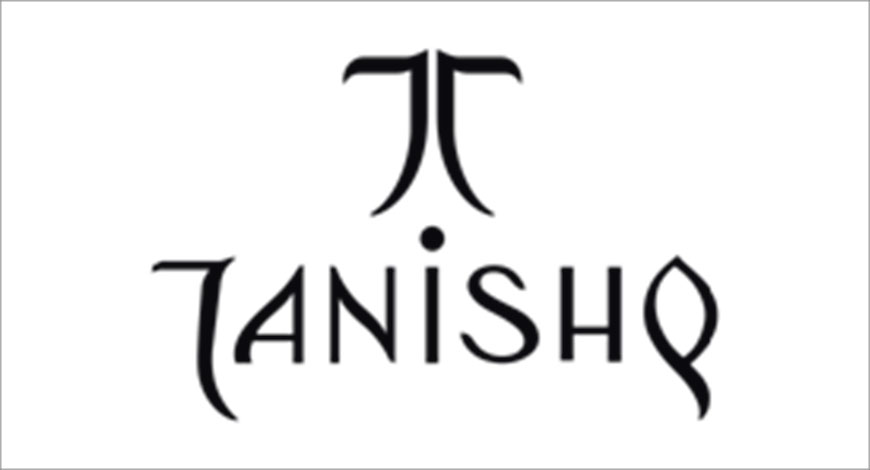 Tanishq has introduced an exquisite collection - Utsava - a range that encapsulates the true essence of the festival of lights.
Highlighting the thought behind the collection, Tanishq launched a film that shows the different and unique cultures of our country and no matter the state they are from and the language they speak, everyone comes together to celebrate the wonderful festival of Diwali be it a morning puja in the South Indian household, or a teen patti party amongst friends in the North.
https://www.youtube.com/watch?v=u3d-hfJIXe8
Deepika Sabharwal Tewari, Associate Vice President, Marketing, Jewellery Division at Titan Company Limited, says, "The season of Diwali is always a time for celebration, and we at Tanishq are here to celebrate it grandly with the country. We want to highlight the uniqueness of each ethnicity and yet, with different rituals for the season of lights, at the end of the day, we want to show how everyone comes together to celebrate with their loved ones. Each piece of our new collection Utsava shows delicate craftsmanship that brings out the rich heritage and culture that our country has grown in. Whether we are from the North, South, East or West, we all are proud of what our country is made of, and Tanishq is here to highlight just that."
Hari Krishnan, President (South), Lowe Lintas, says, "Whether it's rising oil prices or falling rupee, nothing can dampen the spirit of Diwali. 'Dilwalon ki Diwali' is a celebration of India's unbridled festive spirit and a tribute from Tanishq."
exchange4media Group Service
GroupM took home the coveted 'Network of the Year' award. Ashish Bhasin of Dentsu Aegis Network was named the Network Head of the Year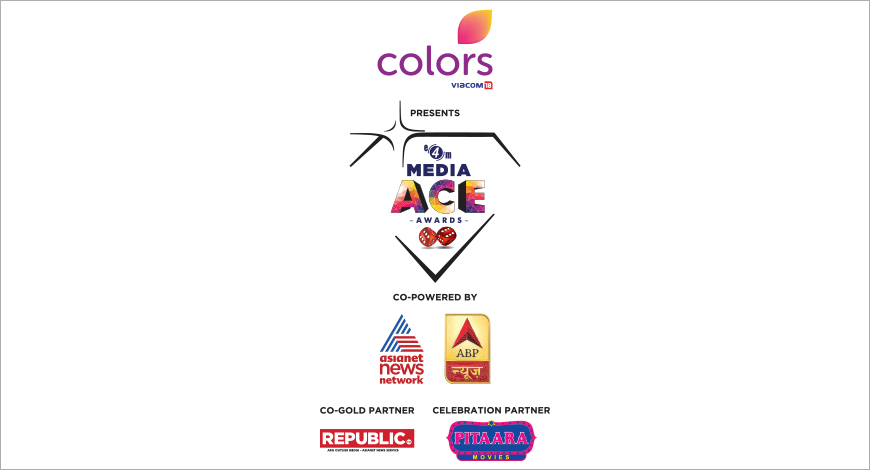 At the 4th edition of Media ACE Awards,GroupM took home the coveted 'Network of the Year' award. As for the Agency of the Year award, there was a tie between Mindshare India and Lodestar UM. iProspect made the cut in the 'Digital Agency of the Year' category. The 'Specialized Unit of the Year' for the year was Mindshare Content Plus.
In the 'People Awards' category, Dentsu Aegis Network's Ashish Bhasin bagged the 'Network Head of the Year' award and Prasanth Kumar of Mindshare India won the Agency Head of the Year.
Speaking on the win, Bhasin said, "It's an honor and privilege to be selected as the Network Head of the Year and the credit of all this goes to the fantastic network of the 3500 professionals that I lead. I want to thank the jury and everyone for selecting me."
Prasanth Kumar, CEO Mindshare South Asia, Africa and MENA, said, "I want to thank the jury for awarding us the Best Agency of the Year and Media Agency Network of the Year. It's truly a fabulous day for us and we are very humbled that the jury and everybody recognizes that a lot of effort has been put together to get the best of clients and partners. It's a big moment for all the people in GroupM, Mindshare, and all the winners."
Nandini Dias, CEO, Lodestar, said, "This is the second media agency award we have received. We won one in Goafest in April and I am glad that we made it here too. I want to thank the team. Last couple of years have been tough with demonetisation and GST, so the industry has grappling with changes and organic growth was a bit of a struggle though we got new clients on board. Thank you team for making it happen."
Rubeena Singh, CEO of iProspect India, said, "We at iProspect are really excited to be chosen as Digital Agency of the Year. It is a big night and a big win for us. It's really rewarding when you do good work and get recognition for that. We thank our clients who always have had faith and trust in whatever we do and they allow us to innovate on their brands. I also want to thank my team and senior management at Denstu Aegis Network."
Rising Star of the Year Award was secured by Bharati Shetty , Madison Media. Isobar India's Shekhar Mhaskar and Gopa Kumar, FoxyMoron's Pratik Gupta and Suveer Bajaj and Rajiv Dingra – WATConsult were among other winners. Prachi Karan of Isobar India also took home the 'Client Lead of the Year.'
"Humbled to have received this award. My heartfelt thanks to Team Isobar that believes in me and supports me at every step. Couldn't have been possible without the inspiration and guidance of Shams (Shamsuddin Jasani)," said Shekhar Mhaskar, Isobar India, on winning the Unit Head of the Year.
"I am really happy and so honoured to be winning this. This would not have been possible without a powerhouse team. (I am) So very grateful for the constant support from my colleagues and guidance from my seniors," said Prachi Karan.
The 4th Edition of Media ACE Awards held on October 16 showcased award-winning work for the period July 2017 to Aug 2018. It recognized Indian Media Agencies for their contribution to the industry and the professionals behind the growth of these agencies.
Below is the complete list of winners:
exchange4media Group Service
The campaign, conceptualized by The Mob, takes the unique strengths and beliefs that the brand has built for itself over the years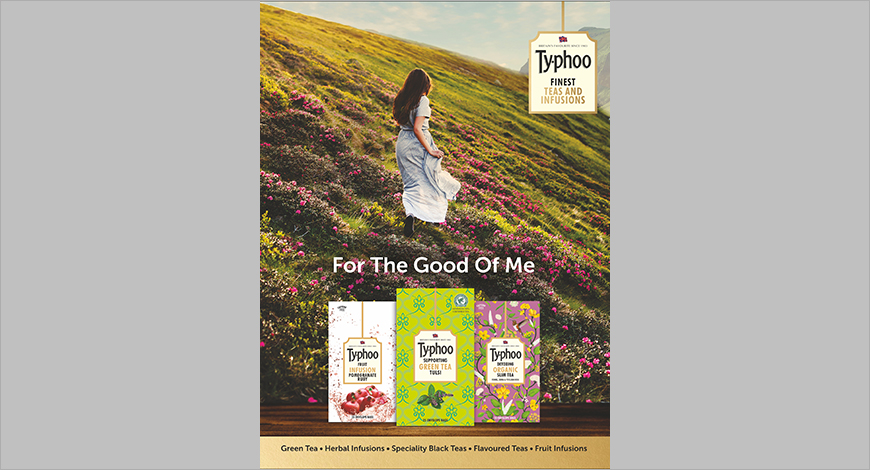 Typhoo Tea- the British tea brand recently launched a new ad campaign "For the good of me". The campaign focuses on knowing the benefits of what we consume and conscious eating. With the usage of scenic beauty, the brand has communicated a clear message of accepting only what's good for you.
The campaign, conceptualized by The Mob, takes the unique strengths and beliefs that the brand has built for itself over the years and depicts it in snapshots of people reconnecting with nature. Different elements of the campaign highlight the unique variants in the range through images reflecting the usage and mood. The motive behind this campaign is to make the audience aware of the latest range of Typhoo- The Herbal Organic Range, among the other variants that the brand offers.
Speaking about the new campaign, Subrata Mukherji, Business Head, Typhoo India, said, "Typhoo as a brand has a legacy of over 100 years and has always been synonymous to nature's goodness and healthy living. Organic and sustainable living is the need of the hour and we always strive to be ahead in the business by providing what's best for our customers. We use 100% natural ingredients in our teas and our motto is to communicate the same through this campaign. We have received a lot of appreciation on this and we look forward to more such communication happening from the brand's end through the same medium."
Currently, the ads have started coming in print media. The brand is planning to expand this communication through digital and OOH media along with some innovative displays to bring the product story alive at retail platforms.
exchange4media Group Service