Winners Speak: e4m NEONS OOH Conference Awards 2017
The awards recognized exceptional work in OOH advertising and digital signage for the period January 2016 to December 2016

exchange4media recently celebrated the seventh edition of NEONS Awards for outdoor advertising and digital signage. OOH Conference and Awards were established in 2011 to reward excellence in outdoor media. The awards recognized exceptional work done in OOH advertising and digital signage between January 2016 and December 2016.

Madison OOH was the big winner gaining 4 Gold, 2 Silver, and 2 Bronze medals for a total tally of 8 medals. It won Gold for the campaigns "Blue Star Air Purifiers - A green shelter to that made the air better!", "Tata Hexa - Whatever it Takes" and "ENGAGE - Perfect whiff... All Day Long". Backed by this strong performance, the agency also took home the OOH Media Agency of the Year and the OOH Creative Agency of the Year. Also, Soumitra Bhattacharyya from Madison OOH was honoured as the OOH Person of the Year.

Pramod Bhandula, Executive Chairman of JCDecaux India, was honoured for his contribution to the OOH industry with the Lifetime Achievement Award. Both the OOH Advertiser of the Year and the OOH Campaign of the Year saw ties this year. The former saw a tie between "Ola Cabs - The Real-Time Billboard" executed by Ecosys OOH and "Tata Hexa - Whatever it Takes" executed by Madison OOH.

Here is what the winners had to say:
Pramod Bhandula, Executive Chairman, JCDecaux India

Anurag Batra is the king of award ceremonies. He has created something very good and nobody had touched such different fields in marketing and advertising earlier. Out of Rs 60k crore ad market, outdoor advertising is only Rs 3k crore but it's great that e4m has still recognized the importance of the outdoor industry.
Soumitra Bhattacharyya, CEO, Madison OOH

I am humbled by this win and my team did a fantastic job and I think this will be the best year for us. NEONS OOH is a wonderful platform and we need more of such platforms so that we can bring more value to what we do.
Ashish Bajaj, Media Head, Ola

This kind of a platform is very much required in this industry as a lot of good work is being done in the outdoor segment, so thanks to e4m for bringing it up.
Emraan Kureshi, Founder and MD, Active Media Innovations

Winning this award is very prestigious and honestly I did not expect this win. I am extremely thankful to e4m OOH Awards for giving this recognition. This platform is bringing together the outdoor industry to showcase their work and this is a great step in itself.
Manish Chandy, Managing Partner, Ecosys OOH

We wanted to create some kind of disruption in the market and I think we have managed to do it. I would like to thank e4m for this award. This platform encourages us to do better and improve in many ways.
exchange4media Group Service
According to industry experts, OOH industry is once again expecting a huge surge in traffic thereby compensating for the losses incurred last year due to policy changes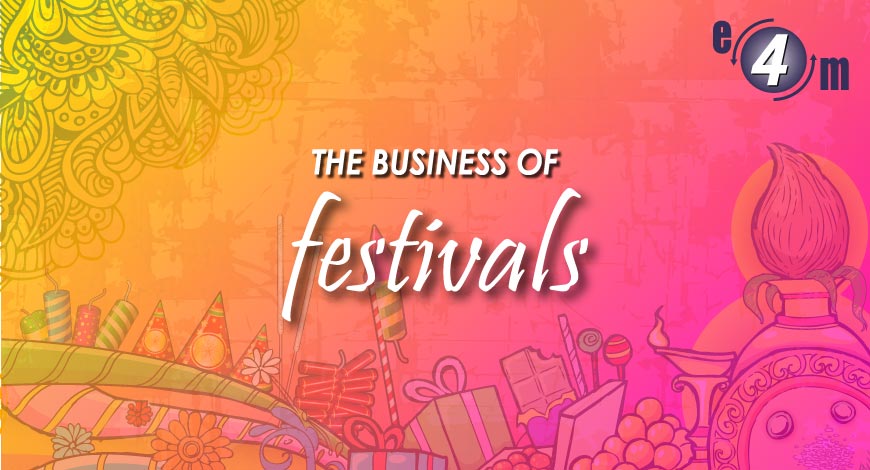 The festive season in India has begun with full gusto, first with the arrival of Ganesh Chaturthi, followed by Navratri, Durga Pujo and Diwali. Right after monsoon ends, this is the time when roads all over the country are adorned with colourful and creative ads in order to grab consumers' attention.
Pleasant weather and celebratory mood among consumers triggers an urge to shop and brands leave no stone unturned to extract maximum value out of this season by promoting their festive offerings and heavy spends on marketing campaigns. In such a scenario, OOH plays a significant role in a brand's communication and this is exactly why OOH business particularly thrives in the last quarter of the year.
Unlike the previous year, the OOH industry is expecting a huge surge in traffic this year. This can be a great relief for the industry, which is looking to compensate for the losses of last year due to GST and demonetisation.
Amarjeet Singh, COO, Laqshya Solution, said, "Today OOH goes where most other media can't go. OOH is everywhere consumers are. The fact that India has one of the highest chunks of millennial population and approximately 70% of their waking hours is spent outside, just makes OOH more lucrative for advertisers."
"Marketers heavily ride on the festive fervour and OOH works well to connect them to their TG by being visible at congregations that are relevant to them. OOH follows them at B2B pockets, residential clusters, to the journey to and fro along with all destination points they can possibly visit- be it main arterial roads, malls, movie theatres, coffee shops, airports, and even golf course and grocery shopping. So OOH offers a customised media plan for different TGs," added Singh. Alok Gupta, Graphisads, said, "Festive season means traffic snarls, outdoor as a medium always has had an impact value. 2-3 hours of forced viewing helps brands to create an immediate recall value, which leads to impulse purchase decisions."
When asked as to how much a brand's marketing spends usually increases during the festive season, he added, "Many brands keeps aside as much as 15-20% of their annual budgets for this specific period. You would see many clients that are not visible during the year suddenly come up at the time of festive season."
According to Rohan Srinivasan, Chief Marketing and Communication Officer, Vyoma Media, "The OOH Industry will hope to get 30-40% of its total revenues this festive season alone. (Country wide) Spends are expected to be significantly up from last year. The very nature of festivals has people gathering together in one place to celebrate, which brands use to their advantage and hence focus on this season in particular. The opportunity to target a vast audience, increased visibility for products by localising content reaps rewards by transforming into eventual sales."
"We are very optimistic and are looking at a sizeable growth when compared to last year. Previously, the whole industry was affected by GST and demonetisation," he added.
"OOH is the only impact creation option in the entire communication chain", said Charanjeet Singh Arora, CO-CEO- India, Kinetic India. "No other media delivers the impact which OOH can deliver because of its size, and OOH is always the last mile media in consumer marketing so, if you plan and place OOH well, it helps brands with higher ROI," he pointed out.
A brand's marketing spend purely depends on the brand's priorities and product. "Like for automobile, white goods, jewelry, clothing and lifestyle products, Diwali is the peak sales period. All brands keep aside a festival budget for this period depending on specific priorities for instance which region matters more for which festival and then, brands spend likewise. All brands keep a consistency of presence in target priority markets and they create spike of media presence during big festivals. Spending goes up as high as even 100% for few product categories," explained Charanjeet Singh Arora.
"Typically consumer-focused brands hike their spends substantially. There are brands that spend 30-40% of their annual budget specifically during OND (October, November, December) quarter," said Amarjeet Singh.
The industry at large believes that this festive year will be positive for them in terms of budget. Gupta said, "This year, we are hoping that the outdoor industry shall recover the losses of past 2-3 years of sluggishness. Availability issues for getting key locations for clients have begun. Since outdoor media is so location-specific, important areas have already been booked."
Since media occupancy is going up, Gupta expects an overall 20-25% spurt in the top line this year, as compared to the last year. Haresh Nayak, Managing Director, Postercope, said, "Historically we have seen a 10-12% increase during festivities. Given that last year spends were adversely affected due to the policy changes, we see a possible increase of 15-18% as compared to last year."
"We should see a healthy double-digit growth. An overall growth of approximately 10% compared to last year is what we all expect," said Amarjeet Singh.
Correspondent A post-graduate from the prestigious Indian Institute of Mass Communication, Dolly reports on advertising, marketing as well as the digital domain. In her free time, she loves travelling and reading.
Vyoma Media will aim to build on the massive affinity towards the TVS brand by engaging consumers through their smart dispays at ticket counters across the Kolkata Metro and Bihar railway stations.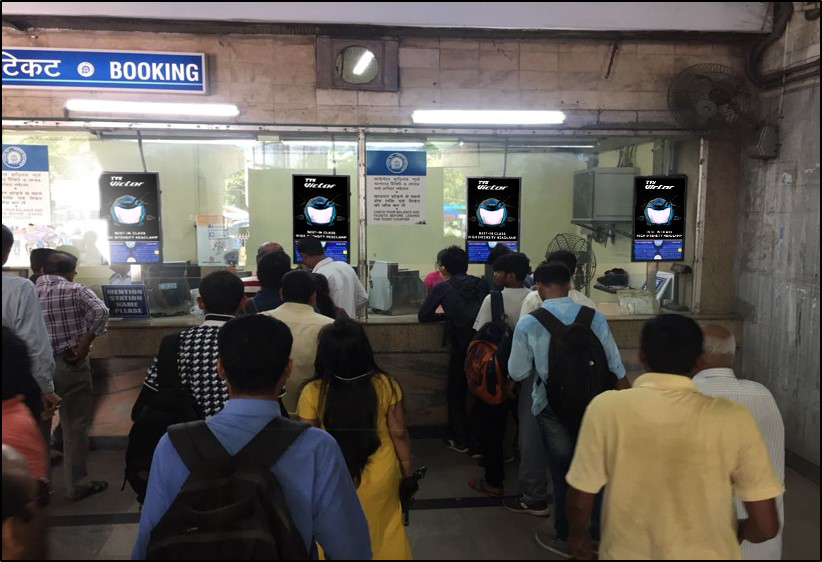 Vyoma Media, the out of home digital solutions company, has won the Digital Outdoor Advertising mandate for TVS Victor.

TVS Victor's new model will be the first bike in its segment to feature a unique Daytime Running Lamp (DRL), along with a host of other class leading features. Vyoma Media will aim to build on the massive affinity towards the TVS brand by engaging consumers through their smart dispays at ticket counters across the Kolkata Metro and Bihar railway stations.

The first phase of TVS Victor's 'Badi Bhi Badhiya Bhi' campaign will be for a duration of two months and then will be seen across other markets.
The multi-lingual creatives, in English, Hindi and Bengali, will play simultaneously across locations and will allow consumers a chance to win the brand new TVS Victor bike.

This campaign will take content localisation to the next level by not only displaying content in the three languages but also delivering the resulting SMS on the viewers' mobile phones in the same language as shown in the creative they have responded to. Further consumer engagement will be ensured when the consumer is redirected to the brand's Facebook page to participate in a contest to win more goodies.

Kendraj Joshi, Head – Commuter Motorcycles Marketing, said, "We wanted to come up with a unique campaign with a focus on interactive and localised creatives. This initial phase, with Vyoma's intelligent displays at eye-level at the ticket counters, allows us to integrate and amplify the brands campaign across two key markets. It will also ensure our brand loyalists are aware of our new innovative bike features and help us maintain our unrivalled market presence. The second phase of the campaign will be across cities in Karnataka, Maharashtra and Telangana."
exchange4media Group Service
Objective was to bring out the #BeUnlimited spirit of the athletes that resonates with Edelweiss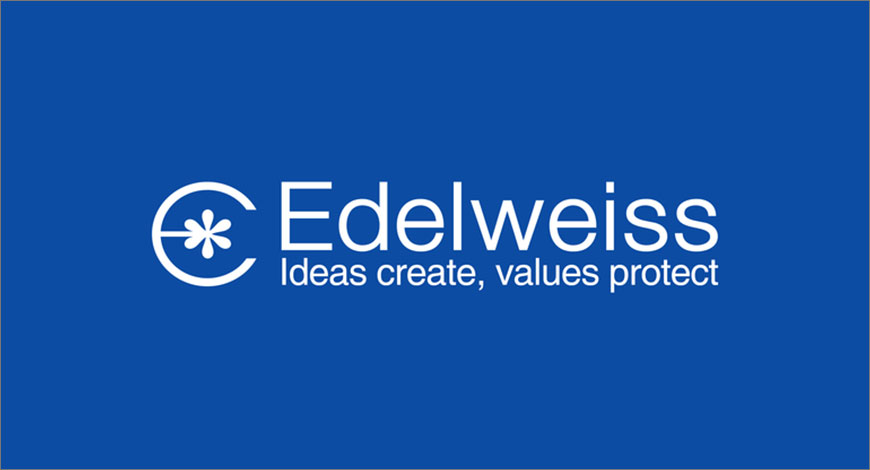 Edelweiss is going all out in OOH media using innovations to drive its recent campaign themed #BeUnlimited"

Commenting on the campaign, Shabnam Panjwani, Head Marketing & Communication, Edelweiss Group, said, "The objective was to bring out the #BeUnlimited spirit of the athletes that resonates with Edelweiss. Every time these athletes play in the world arena, they play as one team, for one country, with one vision. Through this outdoor campaign based on the theme - koi bhi limit, limit nahi hoti Edelweiss salutes the untiring spirit of Team India. We firmly believe that OOH, if done innovatively, commands attention, while building on overall campaign memorability specially for multimedia campaigns. OOH innovations are a marketer's weapon and have been used by brands across product categories. Clutter-breaking innovations help drive buzz, create awareness, build brand recall and make a concept come alive, especially in sporting events like the "Asian Games" – full of action, glory and pride. The right innovation can give a fillip to one's campaign And Team "Headsail Media Services Pvt Ltd." has proved it by conceptualising and executing the innovations for Edelweiss."

Vijay Jain – Founder & CEO of Headsail Media Services Pvt. Ltd., says, "Marketing is not always about doing ad extensive campaign, sometimes you must break the shackles, come up with some breakthrough innovative strategy and execution. The future of OOH will be defined by innovations, So we came up with path-breaking innovative campaign. The idea was to give life to the creative that would relate to professional sports of the athletes, innovatively on the billboard. It is delighted to have the opportunity to work with such renowned brand like Edelweiss."

Team Credits:

Client Servicing Director – Kavita Sabherwal
Creative Director – Rajesh Khanna
Media Planning – Smita Patade
Buying & Execution – Chirag Jain

https://we.tl/t-jHFgeZSiEc
exchange4media Group Service
OOH industry has incurred a loss of almost Rs 60 crore just during the months of July-August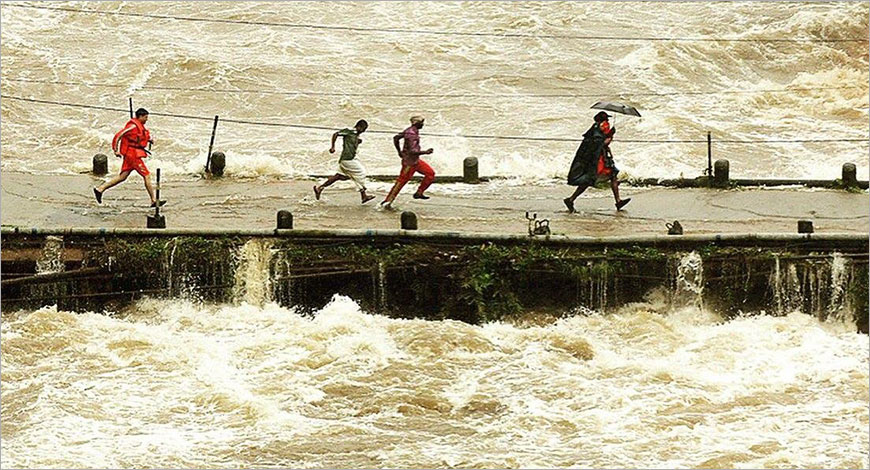 The state of Kerala and its economy is limping back to normalcy after the floods which devastated the state just few days ago. Reportedly, the disaster claimed around 400 lives and the state has incurred a loss of about Rs 21,000 crore overall. As a result of the flood, all the industries and businesses in the state have been affected quite adversely, that it was the Onam festive season, when advertising spends are at peak, made things even worse.

Onam, which marks the beginning of festive season in the country, is also a time when the entire marketing focus of not just local but even national brands shifts to Kerala. The advertising spends by brands witness a considerable rise during this season.

One of the most widely affected media industries during the flood in Kerala was the Out Of Home (OOH) industry as there was severe loss of ad inventory and devastation of infrastructure across the state.

According to industry experts, the OOH industry has incurred a loss of almost Rs 60 crore, just during the months of July-August. Overall, industry is estimated to incur a loss of Rs 200 crore as it will take 4-6 months for things to normalise.

K Vijayakumar, President, Kerala Advertising Industries Association said, "Onam season is a peak time for the OOH industry in terms of revenue and this year due to heavy rainfall and floods about 50 per cent of the campaigns were cancelled. Most of the hoardings remain vacant in the city. But the losses incurred by the OOH industry is due to clients backing off and campaign cancellations and not because of the destruction of properties. In fact, the hoardings and billboards are intact as there was less wind in the flood affected areas."

Sreekumar PV, Secretary, Kerala Advertising Industries Association said, "The flood has hit he OOH industry very severely and it will take minimum 4-6 months to resume business. Clients backed off from the campaigns as it doesn't seem sensible to run an advertisement campaign when the whole state of Kerala is suffering. But they have promised that they will come back to us when the state attains normalcy. The industry loss approximately will be Rs 200 crore, as the industry will be idle for another 4-6 months."

"Firstly, it is very unfortunate that the state of Kerala has gone through a disaster like this, which claimed several lives. In terms of business, it's a tough time for the OOH industry in the state as most of the spends in Kerala happens during the festive season. 50-60 % of spends happens during the months of August-September alone. Campaigns got postponed due to the calamity and an approximate loss of Rs 50-60 crore has occurred in these last two months alone," said Haresh Nayak, Regional Director, Posterscope APAC & Managing Director, Posterscope Group.

The Kerala OOH industry has a turnover of almost Rs 350 crore per year of which Onam season alone accounts 45 per cent.

Speaking to exchange4media, Chithra Prakash of Chitra Painters, one of the initial players in the OOH industry in Kerala, said, "The flood has affected the OOH industry of the state very badly. When the intensity of rain increased, and the situation was going out of hands, most of my clients backed off from the Onam campaigns. My firm alone incurred a loss of Rs 5-6 crore."

"OOH within the city limits were not affected by the rains. But places like Perumbavoor, Aluva, Paravoor, Thodupuzha, Chengannur, Ranni etc were severely affected by the rains and this has reflected in the OOH campaigns as well. The areas surrounding the Cochin International Airport is another important spot for the OOH industry in the Ernakulam district, and the closing down of airport for a few days also turned out to be a prime reason for cancelling of OOH campaigns by the clients. My estimate is that the OOH industry in Kerala has to face an approximate loss of Rs 150-200 crore," added Prakash.

"Even when the OOH industry is badly affected, the players didn't stop themselves from helping the flood victims, they were actively involved in flood relief activities. The Kerala Advertising Industries Association has distributed around 2000 essential food kits to the flood victims in Alapuzha district and is also involved in other flood relief work," added Sreekumar.

The state is now slowly limping back to normalcy. "According to me the state and the OOH industry is slowly getting back on track," added Nayak

According to all industry experts we spoke with, the OOH industry in Kerala will now take minimum 4-6 months to get back to its feet. Now the OOH players are pinning their hope on the Christmas season, which accounts to about 25-30 per cent of the revenue for the year.
Senior Reporter, exchange4media, Bangalore Neethu reports on media, marketing and advertising industry. In the past she has reported on start-ups, education and health sector for over 6 years.
Arora on the OOH medium, measures companies should take to promote programmatic digital OOH across markets and growth of DOOH in the near future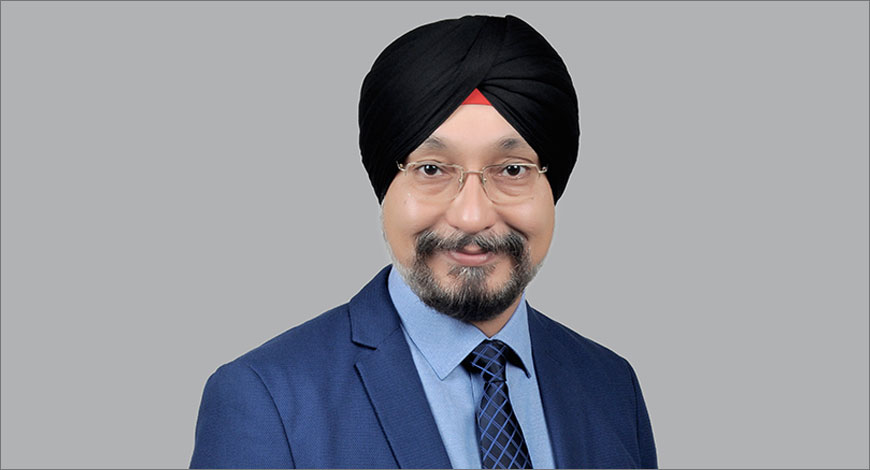 Kinetic India recently promoted Charanjeet Arora and Rachana Lokhande as new Co-CEOs of Kinetic Advertising India Pvt. Ltd.. This follows the resignation of Suresh Balakrishna, CEO, South Asia and Middle East. Arora has been working with Kinetic Advertising India since November 2017.

We spoke to him about his views on the OOH medium, measures companies must take to promote programmatic digital OOH across markets and growth of DOOH in the near future.

Edited Excerpts:

OOH as a medium to connect in non-metro cities:

Arora says, "OOH has always been a key media in local markets and has played a vital role. Telecom, Retail, Education, Real Estate, Automobile sectors have always used OOH as the key media in non-metros. There are many advantages of OOH in non-metros, which has always encouraged brands to advertise in OOH space."

The reasons for this he says is Low cost of media, Contextual placement and Customised communication at key touch points.

"Majority of brands use OOH in non-metros to promote sales schemes, which immediately converts into numbers, so, in a way non metro clients understand the power of media well and believe in ROI," he says.

Programmatic digital OOH across markets

According to him, programmatic will help media owners to earn maximum revenue and utilisation of inventory. "Automation is the future of every business and technologies across the globe are redefining business and enhancing efficiencies. It is high time for large OOH media owners to automate availability and publish card rates on their sites," Arora says.

Changes needed in the OOH space

He perceives digital formats as the future of OOH business, but highlights that "the present method of printing flex is not eco-friendly and whatever is not eco friendly is not going to be there for long."
Digital media will ensure transparency; speed of execution and digital formats are definitely more dynamic and can accommodate multiple creatives.

He sees regularisation and standardisation of OOH formats across markets, and says, there's more transparency in OOH business. He also admits, "There is a possibility of national OOH policy, which is the need of the hour."

"Major OOH companies are partnering in infrastructure growth of India through BOOT models and working with governments and to build a smarter India by creating international design BQS and more public facilities in Tier 1 and Tier 2 towns," he adds.

How Kinetic ensures high ROI

Arora explained how Kinetic ensures maximum ROI to the buyer on their platform. "Data, Technology and Content are the future of the media business. Kinetic uses its patented global tool Aureus, in planning, which is scientific and ensures most accurate planning and therefore, maximum return of investment. Kinetic uses AIM scoring to select the best sites for brands, based on brand requirements and the market."

"Because of the sheer size and volume, we get best the deals in the OOH space and we ensure we pass on the benefits to our esteemed clients. We are transparent to the core and ensure fair dealing at all levels; the idea is to deliver best to our clients. We believe in creating values for brands associated with us," says Arora.

DOOH as a medium of the future

When asked as to how he sees the growth of DOOH as a medium in the future, he says, "DOOH would grow at high pace in the coming years and this will help in better digital integrations. Consumer behaviours are changing fast and the way consumers consume media is also changing rapidly. Mobile has become a major media and digital OOH would help brands connect with consumers on mobile by using smart integrations and through innovative OOH+ Mobile interface."
Correspondent A post-graduate from the prestigious Indian Institute of Mass Communication, Dolly reports on advertising, marketing as well as the digital domain. In her free time, she loves travelling and reading.
Noomi Mehta on the various aspects of OOH advertising and why it is crucial for brands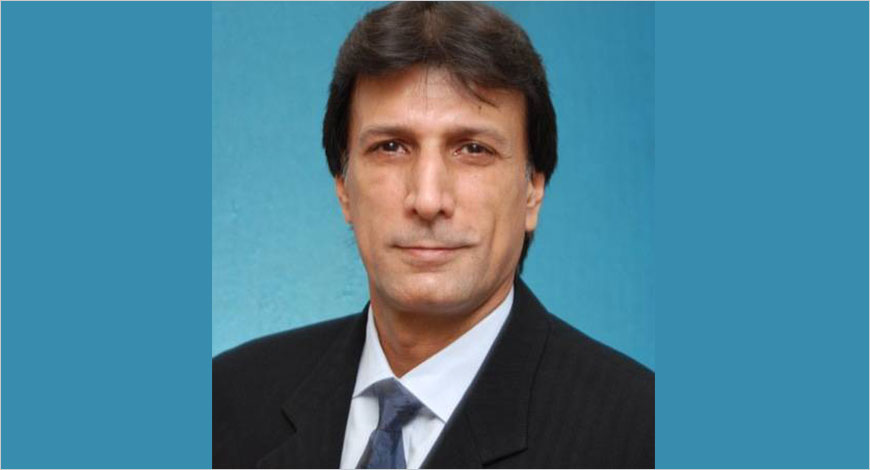 There are hardly any brands that do not advertise on OOH, says Noomi Mehta, Chairman and Managing Director of Selvel One. The new LED screens add the touch of glamour to a medium that has long been the workhorse of the advertising world, he says. "Technology is a friend to OOH. It adds flexibility and gives a creative boost to the medium. Technology will secure the future of OOH around the world."

In a conversation with exchange4media, Mehta talks about the various aspects of OOH advertising and why it is crucial for brands.

Edited excerpts:

What are your views on digital OOH? Do you think it will become a huge growth driver for the OOH industry?

All over the world, digital has taken a disproportionate share of the OOH media pie. And this has not happened by cannibalising the classic OOH media, but through a quantum jump in the share of OOH in the overall media pie. I see no reason why the India story should be any different. In fact, given the density of population in cities, the growth story should be even more dramatic. By and large, just 5 to 7 per cent of digital OOH expenditure is equivalent to nearly 50 per cent of the total OOH expenditure.

What changes do you think technology will bring about in the OOH landscape?

Technology has been a disruption for media. Newspapers and magazines all over the world have suffered a sharp decline in their hard copy formats and subsequently their advertising support, and have been forced to adapt IoT as they moved online. Television too has come under enormous pressure. Channels are suffering as players like Amazon, Netflix, Facebook, YouTube and Hotstar have become the preferred medium for viewing.

Technology is a friend to OOH. It adds flexibility, colour and immediacy via latest hardware and helps place advertisements better by automatically changing products and creatives to match the audience. It has given a creative boost to the medium. Studies have shown that the efficacy of digital advertising increases substantially when bolstered by on OOH campaign. The medium cannot be zapped, switched or silenced as it cannot be manipulated by bots, clicks and automation.

The efficiency of buying OOH has increased dramatically with the use of technology. Technology can give an idea of the reach, frequency and likelihood of seeing as cameras capture eye movements, pauses and even smiles when ads are viewed. Predictive analysis on movements, passageways and destinations make it possible to pinpoint the ads that have actually influenced people and contributed to sale. This gives the marketers an invaluable ally and tool in evaluating and allocating market spends. This may take a while to percolate into the Indian market, but when it does catch on, it will spread like wildfire. Yes, technology will secure the future of OOH around the world.

Is the OOH domain bringing more brands into its fold? What is your particular experience in this regard?

There are hardly any brands that do not advertise on OOH. The new LED screens add the touch of glamour to a medium that has long been the workhorse of the advertising world. The final barrier of resistance to OOH will crumble with the drama, effect and impact that giant LED screens can provide. Once clients get to experience the effectiveness of the medium, the market will explode.

What do you think is the impact of advertising on the street?

The fact that all other media uses OOH shows its impact. When you think of the world's largest brands, you automatically remember their OOH campaigns -- Coca-Cola, Pepsi, Google, Samsung, Apple, and Amazon. In fact, Netflix has bought off OOH companies along the West Coast of USA to advertise their own programmes! Need we say more?

How does Selvel provide leverage to brands in terms of visibility, reach and recall?

Visibility and reach are in-built in every location that we own. Over the years, we have pioneered almost every size and format in OOH-- from monopoles to backlit, to halogen lighting and then to metal halides. We put up street lamps, created parks and even engineered and financed a traffic signal system in a major city. We pioneered LED screens 15 years ago to provide reach and visibility with a variety of options.

Any challenges that you face in the Indian OOH scenario?

The problems we face are the same as others in different parts of the country. There is a belief that billboards cause danger to motorists. Sadly not a single study has ever proven any link, even casually, between OOH media and accidents. In fact, the major accidents in the country are on highways!

We at IOAA are trying to get a model code approved by the Ministry of Urban Affairs so that the basic guidelines can be universally adapted with changes for local peculiarities. Every municipal corporation interprets OOH differently with some by-laws that govern our business dating back to the days of our independence! And of course every commissioner who takes charge automatically knows everything there is to know about OOH without even bothering to study the industry. So changes keep happening in rules and regulations every time there is a change in the top executive of a municipal body.

New OOH needs time and this requires stability and long-term contracts. Given proper encouragement, OOH can contribute substantially to the city infrastructure. We have already proven that we are better than the government in maintaining civic infrastructure entrusted to us on BOOT basis. Smart cities need smart OOH and that means large investments.
Correspondent A post-graduate from the prestigious Indian Institute of Mass Communication, Dolly reports on advertising, marketing as well as the digital domain. In her free time, she loves travelling and reading.
Time Outdoor Monitoring tracks OOH spends, monitors outdoor campaigns and tracks the effectiveness of spends. The report is based on PAN India analysis across 42 cities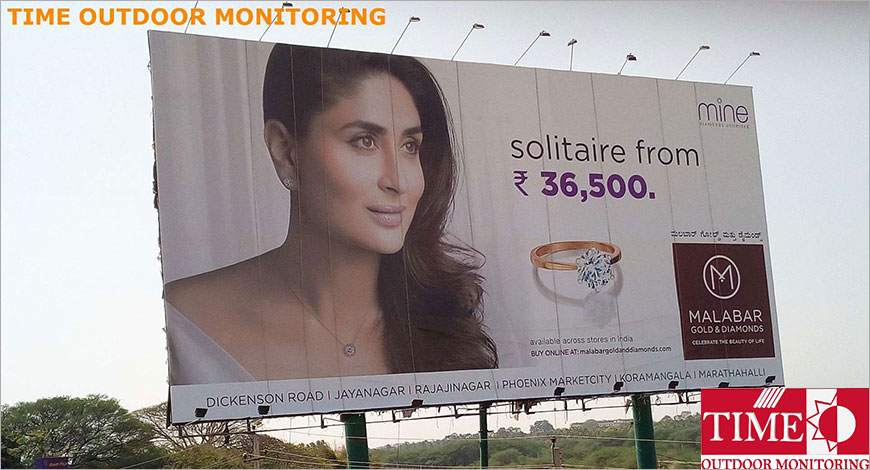 Third party data is the cornerstone for all OOH companies and brands in getting scientific analysis and measurement. Third party monitoring agency, Time Outdoor Monitoring, tracks OOH spends, monitors outdoor campaigns and tracks the effectiveness of spends. The report is based on PAN India analysis across 42 cities.
When analysing OOH spends, it is important to understand which categories are competing in the OOH market. Be it direct or indirect competition, one can obtain a fair perspective regarding the activities of various categories in the OOH space. It can be used as a tool and can be applied in many contexts and at many scales, and may be applied to an individual brand as well as the whole category.
Top categories which highlight themselves in first two quarters as per spends and share of space are showcased below:
TOP 20 CATEGORIES IN THE MONTH OF JANUARY TO MARCH 2018
: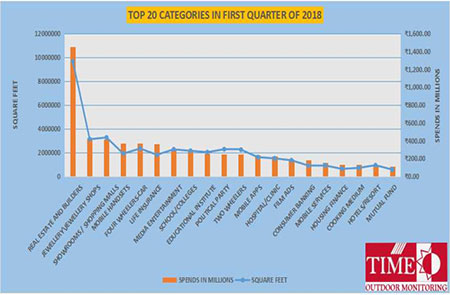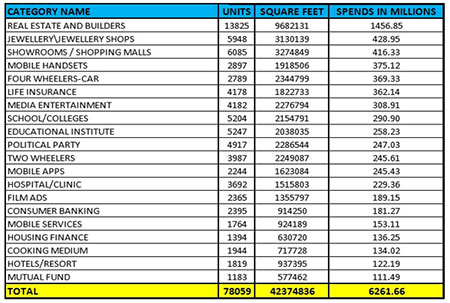 The data does not cover transit media airport, malls, inside railway stations and kiosks. Rates are indicative figure and subject to negotiation.
In the above data chart and table all the categories mentioned are competing in terms of spends and share of space.
Share of expenditure
:
Real estate and builders category with their huge budget is leading the first quarter of the year 2018 with spends of Rs 1456.85 million and with share of space 96,82,131 square feet. Jewellery/Jewellery Shops category taking second spot with spends of Rs 428.95 million and share of space of 31,30,139 square feet. Showrooms/Shopping malls category in third spot with 416.33 million and share of space of 32,74,849 square feet.
Smartphone users are on the rise in India. This has interested a lot of mobile companies around the globe to highlight themselves in the form of OOH media and this is especially true in case of Xiaomi Corporation, one of the most popular Chinese brand among smart phone users in India have never used the OOH medium to market their products and only recently have moved into the OOH space owing to their sheer popularity and customer base in India. Similarly, there is huge customer base for all the car segments from luxury to mid-size to compact cars. Given the vast number of people travelling on road today gives four wheeler companies an opportunity to introduce their new car models or highlight the already popular ones through OOH medium to reach the masses.
January to March being the final quarter of the financial year makes salaried individuals and business houses file their tax returns. This period witnesses a significant increase in life insurance and mutual fund investments. No wonder, life insurance and mutual fund companies maximise their spends during this period.
Overall there are many emerging categories and regular players in the first quarter.
Share of Space (Square feet)
:
As compared to share of expenditure, we can see similar trend followed by categories in the Share of Space segment. Real estate category leads in top position and Showrooms/Shopping malls category taking second position with little more coverage in terms of square feet than Jewellery category.
Remaining category rankings stay more or less similar compared to their share of expenditure.
TOP 20 CATEGORIES IN THE MONTH OF APRIL TO JUNE 2018
: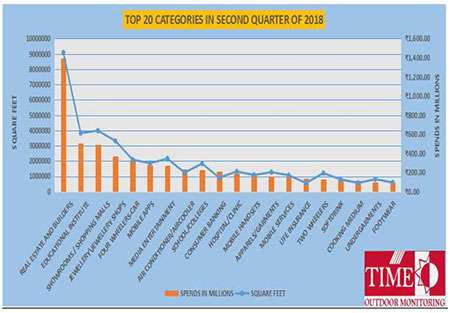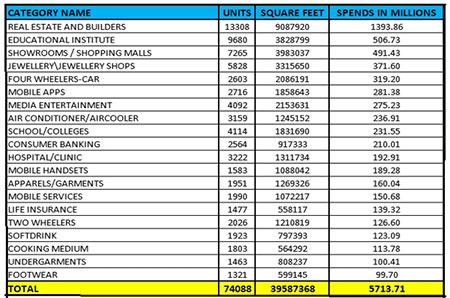 The data does not cover transit media airport, malls, inside railway stations and kiosks. Rates are indicative figure and subject to negotiation.
Compared to previous quarter
:
Spends of the current quarter (Apr-Jun) has slightly decreased from the previous quarter but still in both quarters Real Estate category reclaims its first spot. June being prime time for all the school and colleges to reopen, the education institute category maximises its spends taking a huge leap from ninth to second position moving ahead of Jewellery/Jewellery Shops category from the previous quarter. April and May being the vacation months in India, all shopping malls and showrooms are the frequently visited hence it has retained its third position from the earlier quarter.
Air conditioner/Air cooler, Apparels/Garment, Soft drink, Undergarments and Footwear categories are the new entrants in the list for the second quarter of the year. Political party, film ads, Housing finance, Hotels/Resort and Mutual fund category did not make it to the list.
exchange4media Group Service
According to Alok Gupta, Delhi has become too expensive a market for clients to execute outdoor campaigns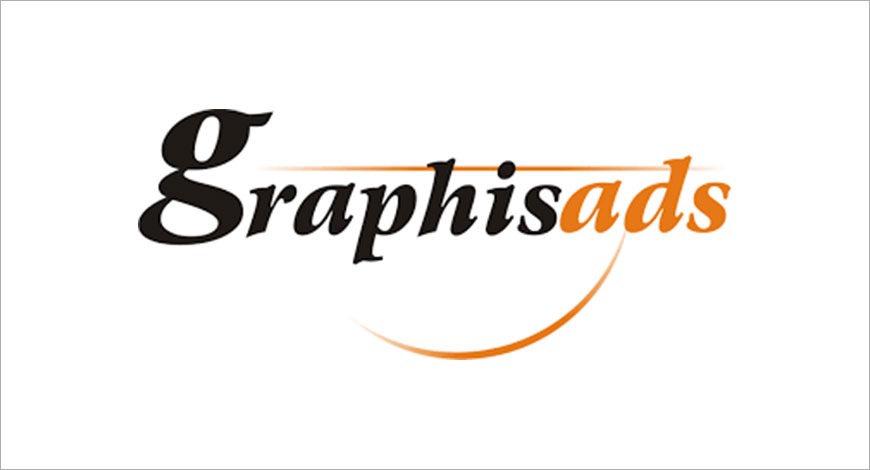 Alok Gupta, Director of OOH agency Graphisads, believes that there are ample opportunities to transform the OOH sector now as traditional media owners have finally started looking at digital aspect of the domain.

According to Gupta, one the biggest challenges that the medium faces is unreasonable pricing. Gupta says that Delhi has become too expensive a market for a client to execute outdoor campaigns. exchange4media caught up with him to talk about the changes that one can see in the OOH landscape in the near future, his views on DOOH and more.

Here are the edited excerpts:

What are the major changes that you expect to see in the OOH landscape with the advent of new technologies?

There is a lot of correlation between digital and out of home as both are hyper local in nature. In future, we can see a lot of social media companies integrating with outdoor advertising agencies and offering new opportunities to client for interacting with end consumers.

Is the OOH domain bringing more brands into its fold? What is your experience in this regard?

Indeed, a lot of new clients are coming into outdoor. But, at the same point, a lot of clients have also started to leave the industry because of unreasonable pricing. For instance, Delhi has become too expensive a market for clients to execute outdoor campaigns. Somewhere down the line, media owners need to realise that clients' budget is not increasing. Only media owners' payments to the authority have increased. At our end, we try and pick outdoor media at judicious prices and offer the same to our clients at reasonable rates. Further, we also struggle with the fact that there is no data about outdoor medium. It is an irony that in a market with more than 10 crore televisions, 20,000 BARC boxes (sample size of .000002%) help media planners and buyers decide on a budget of more than Rs 30,000 crores per annumm.

What are your views on Digital OOH? Going forward, do you think it will become a huge growth driver for the OOH industry?

This is actually digital 2.0 scenario for out of home industry. Ten years ago, many players, including OOH media, tried to offer digital to clients but could not succeed. However, with new clients coming in with a lot of global perspective, digital is gaining ground. At the same time, traditional media owners have also started to look at digital media opportunities and even authorities are willing to offer long-term contracts. Over a period of decade, we could expect a significant movement towards digital out of home.

Tell us about Graphisads' journey so far? What interesting things can we see this year?

Our journey at Graphisads has been great. We have always had a decent market share in Delhi and offer media to our clients at economical rates. The first turning point for our organisation was the 2010 Commonwealth Games, wherein we bagged a project to create street furniture infrastructure in Delhi that helped us get noticed in the industry. Now again, we have some new projects lined up-- one of which is for the creation of public cycle sharing system in New Delhi. We are hoping that this project will become the talk of the town. At the same time, we are expanding to other markets such as Bhopal, UP, Haryana. Primarily, we're looking at long-term projects on BOT basis.

Any tips you'd like to give to the clients for outdoor campaigns?

There are some factors that clients should keep in mind while doing outdoor campaigns. Since the time is very limited, the creative for outdoor should be different from other mediums. We still see a lot of clients making the mistake of cut-copy-paste print ads in outdoor. For example, digital outdoor is a specialised domain and clients should consult with outdoor specialists, be it media owner or media agencies, who are experienced enough to handle their budgets.

As a media vehicle, outdoor is always open to experimentation and innovations. Hence, we always try and suggest our clients to keep 10-15 % of the budget aside for innovation as it can double the impact of the campaign. Last but not the least, clients need to shed their know-it-all persona and be willing to learn more about this industry. For instance, in Delhi market, we still see that a lot of campaigns either happen in South Delhi or Gurgaon. But Delhi today is much different from what it was 20 years ago. The spending capacity of people in North-West-East Delhi is much more than South now! We need to move out from perceptions and look at ground realities.

Where do you see the OOH industry in India five years from now? Do you think digital media has affected the domain?

I see a lot of consolidations happening, as many smart cities are coming up now. Outdoor is being seen as a serious revenue generation opportunity. It shall also help the industry since contracts are expected to be for longer period. However, it implies that there shall be some sort of consolidation wherein 80 per cent market will be controlled by 20 per cent players and vice versa. We aim to be one of the 20 per cent players.

I don't think that digital media has affected our domain, but I do think that when digital outdoor will come into play, there shall be great synergies with digital media and we will be able to cater to a lot of new clientele in future.
Correspondent A post-graduate from the prestigious Indian Institute of Mass Communication, Dolly reports on advertising, marketing as well as the digital domain. In her free time, she loves travelling and reading.
Nayak currently heads operations under the Dentsu Aegis Network (DAN) umbrella for Posterscope (OOH), Brandscope (OOH), Ambient OOH, Hyperspace (Retail), InDeed (CSR Advisory) and C-LAB (Celebrity & Sports Management)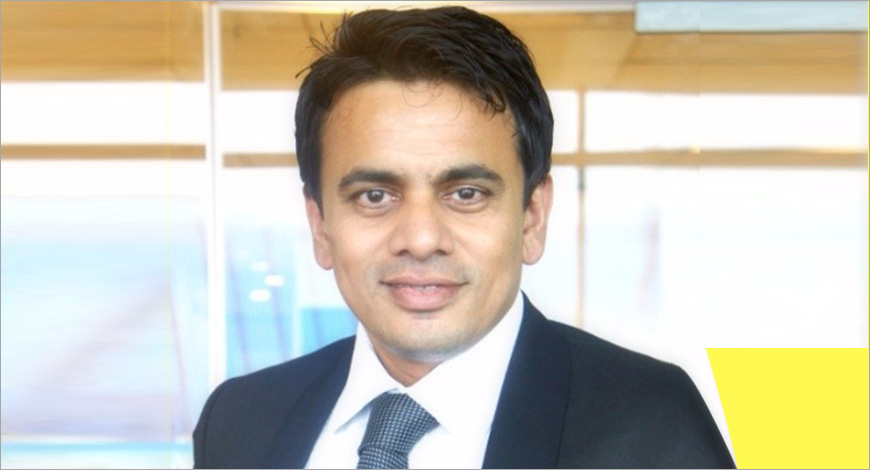 Posterscope India has completed 10 years in the country and coincidentally Haresh Nayak, Regional Director, Posterscope Asia Pacific, Managing Director, Posterscope Group India has also completed 10 years with the company.

Nayak currently heads operations under the Dentsu Aegis Network (DAN) umbrella for Posterscope (OOH), Brandscope (OOH), Ambient OOH, Hyperspace (Retail), InDeed (CSR Advisory) and C-LAB (Celebrity & Sports Management).

Watch the video here or read the excerpts below:



On the 10-year journey

Nayak joined the company on 25 August 2008. "When I joined Posterscope India, Ashish Bhasin and I weren't even aware of how things would be. The journey was little rough at the start during the 2008 global financial crisis, but the journey has been remarkable and it's largely due to the kind of people we have and my mentor- Ashish Bhasin," Nayak shared.

He further added, "In 2009, we launched Hyperspace and later in 2013, we launched InDeed services. Today, we have services across retail, ambient, out of home, sports, celebrity management, CSR and smart city solutions. The latest entrant would be digital out of home as a separate service within the Posterscope Group Network."

The two values that I really imbibed during this journey is being agile and constantly reinventing yourself. I think as a company we made a brand relevant for the industry, for the clients and our media partners. We started Posterscope India with 11 people and today we have 180 people on board. The company is continuously growing on an average of 30-40 percent year on year for last ten years."

Challenges in the OOH space

Nayak believes that there are quite a few challenges that agencies face such as, data, numbers and accuracy. The larger issue that the industry is facing today is professionalism as there are no trade barriers, unlike television and print. He mentioned, "We need larger players and investment into the domain which will bring professionalism, quality, and analytical capabilities."

"We started an initiative way back in 2014 and in 2016 where we cracked the entire piece on how to bring in ROI and data into the industry. We are little ahead from our competitors when it comes to giving the ROI in the out of home business. Today we have global software and tools which can tell you where your target audience is, what they are searching and what kind of media options you need to take," shared Nayak.

Out-of-home is one of the oldest mediums and Nayak thinks that the industry has great scope to evolve and grow. "Yes we started with out-of-home advertising, but today we position ourselves as location-based marketing specialists. Because the moment I became a location-based expert the horizon actually broadened. In Asia, where the market is growing between 7-10 per cent, globally, the industry is growing at 2-3 percent. I think we are in a much better space when it comes to the medium. In 2013, we bought Milestone, that itself talks about our group's belief in the medium."

Size of OOH industry in India

The size of the outdoor industry is dependable because there are various numbers which keep floating. Official numbers talk about Rs 3000 crore industry but our report and analysis say that the industry size is around 5000 crore and it is continuously growing and that's a great space to be in and it will grow 7-8 percent year on year. Though our advertising industry is small. China's OOH industry is equaled to India's OOH industry.

Future of Digital OOH

Nayak believes that Digital OOH is "hot cake" and everybody wants it, but he thinks it is important to first understand what digital OOH is. He elaborated, "For us, digital out-of-home is not just about digital screens. Apart from the display, it is also important to have engagement. If you look at the overall digital market, in the last two years time, the screens have grown from 15,000-20,000 to 70,000 screens. The number of screens have gone up."

From non-connecting screens, around about 5 percent to almost 60 percent screens are connected today. So, programmatic becomes another avenue for our clients to explore, that is why as an agency we are taking some position there and connecting the screens and making a platform for everyone to use programmatic.

Programmatic advertising will bring accuracy and optimisation in spends. That's the area which will grow in the next three years. I believe in the next 5-10 years, the digital OOH industry would grow the fastest and it will roughly be around 20-25 per cent of the overall industry pie.

Next for Posterscope India

Nayak believes that today Posterscope India positioned as a location-based marketing specialist, gives them an immense opportunity to grow. "In the next 10 years, I see a growth at 30-40 per cent. I see a bright future in Smart City Solutions given the government's initiative to modernise the cities. There is a lot of opportunity in digital OOH. It is an initiative we are taking globally and also in India. I believe we are a little ahead of the curve, because we are connected to 28,000 screens out of those 70,000. The third area of growth is optimisation of OOH and bringing in data and technology into the business and I think automation is driving our business to a very large extent. Three key factors that are going to drive the business are data, technology, and infrastructure," he said.
Principal Correspondent, exchange4media, Mumbai Sonam reports on the broadcast media and Out of Home (OOH) industry. She has worked across television and cable industry, and in the past has written for travel and lifestyle magazines.
Posterscope India has rolled out a 14-day OOH campaign for Behrouz Biryani in Delhi and is mapping the reach through its proprietary tool, OOHZONE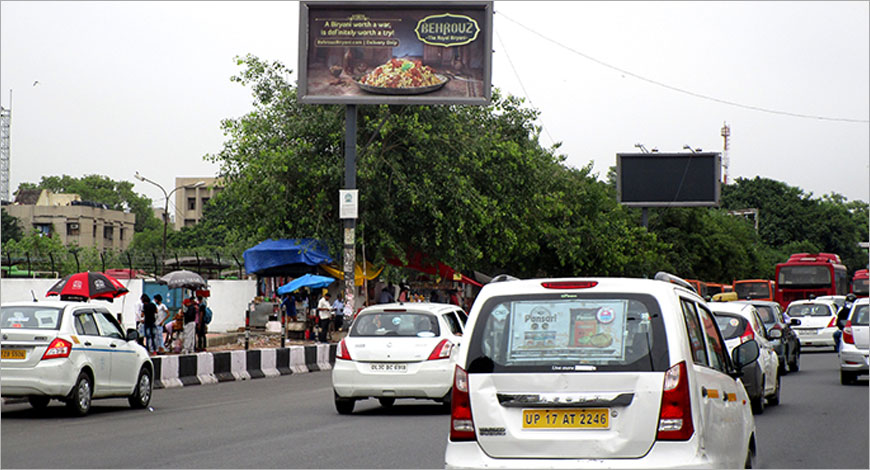 Don't blame Delhiites if they suddenly stop in the middle of the roads, even in the midst of bustling traffic. It is to be blamed on tempting posters of Behrouz Biryani that have been put up across various locations in the national capital by Faasos Foods. The campaign has been executed by Posterscope India and was rolled out on several commercial routes, and lip-smacking biryani pictures can largely be seen on billboards, bus shelters, gantries and metro pillars. The campaign tagline conveys the message, "A Biryani that was worth a war, is definitely worth a try."

Haresh Nayak, CEO, Posterscope, says, "The purpose of the campaign was to improve brand awareness and communicate the 2000-year-old legacy of the brand. The target group was NCCS A/B in the age-group of 28-45. The sites selected were best-suited to cater to this demographic."

With the campaign in its second week, the agency used certain creatives for further promotion. "Given the regal positioning of the brand, we used a Persian setup for our ads. The theme was that of a royal decor with the product at the centerpiece. We used our bestsellers – Dum Gosht Biryani, Lazeez Bhuna Murgh Biryani and Zaikedaar Paneer Biryani- in our creatives," says Nayak on the appealing visuals.The agency also adopted a few innovations before the roll out of the campaign, which helped them to embellish the message. For instance, the brand used Product Focused Innovations- smoke emitting out of a biryani plate to demonstrate the hot and fresh aspect and Brand Focused Innovations to backlit the brand logo on billboards and illuminated brand punch line placed above the bus shelters. "Various innovations were executed. In addition to on-ground impact, these innovations helped us create an impact on social media. We were trending on Twitter for three days during the campaign" said Nayak.

The agency is now assessing the impact of the campaign through its proprietary tool, OOHZONE. "The campaign has been received exceedingly well in the market. We have seen a 5x growth during the campaign period, which has sustained since then. We have moved a step towards associating biryani with the Behrouz brand. As a result, Behrouz search volumes are now larger than biryani search volumes in the campaign markets," added Nayak.
exchange4media Group Service