TV ratings are a combination of multiple factors: Anand Narasimhan, CNN-News18
Former Times Now Senior Editor, Narasimhan, joined CNN-News18 as Deputy Executive Editor in August this year. He shares his experience of the new role at the network
Former Times Now Senior Editor, Anand Narasimhan, joined CNN-News18 as Deputy Executive Editor in August, 2018. Narasimhan is not a new name in the broadcast industry. An MBA graduate who worked as a media planner with Group M, he stumbled into broadcast after he won 'Dream Job – Harsha Ki Khoj' in 2005. His decade and a half broadcast career has seen him progress from a Sports Presenter with ESPN Star Sports to a full time TV media journalist with Times Now and now the News 18 Network.
Speaking to exchange4media, Narasimhan shares his experience of the new role at the new network and about his new primetime show 'The Right Stand'.
On the Journey
The journey with Network 18 is exciting and different. More importantly, there is purpose which is actually driving me to excel. I came here with a particular objective and the network is not just a pool of resource but also of information. You have the ability to reach 67 crore people with a network of 19 channels in the news business which allows you to tap into and pull out stories and issues, this sets the network apart from anybody else. People here are seasoned journalists and fantastic to work with.
On 'The Right Stand'
The show aims to appeal to the intellect of the audience. More importantly, it means picking up social issues, people issues and taking the right stand in favour of the people; that is something I have been very clear about since the start of my broadcast career.
The first week ratings have been encouraging, usually a new show on a new channel or a platform with a very different perspective takes time to settle in. I would say that the ratings were far more encouraging and it will only get stronger. Ratings are a combination of multiple factors in terms of market share, chasing stories we do, and, of course, the audience that will take time to come in. I will not base my judgement on the show on the basis of ratings. We are just three-four weeks into the show but people are noticing, be it a political party, viewers or even trade. The challenge is to ensure stickiness and so far we have been able to do that.
On the news genre evolving in India
The biggest shift today is that people are not afraid of taking a position and the same stories can be interpreted in five different ways. The beauty of the Indian media today is that you can watch one story on five different channels, which allows viewers to get a 360 degree perspective. It is not just plain news that you watch, there is a lot of editorialisation and opinions behind it, and people are taking a stand. It's a new dynamic within the industry. Every show you watch, and you may be watching the same news, but it feels and looks different.
On Social Media
Today social media platforms are not just a source for news but also a source of engagement. You have BARC ratings which come as far as the television ratings are concerned but a huge amount of engagement happens for a show or for a channel on social media including consumption of news. There is some news that develops on social media but those need to be verified by our team of reporters.
On elections
There will be innovations within the broadcast, there will be connectivity which will happen. I am part of the largest news network of this country so if there is an opportunity to reach out to 67 crore people, the strength of the network will be put to use. The audience will see election news coverage, reportage and updates like never before because we will use the network's strength. Other news networks claim to have multiple channels or platforms but they tend to work in silos, which is not what is happening at Network18.
On #Metoo
If the complaint is credible and the charge is strong in the case of harassment then there is no two thoughts about it. But there has to be a formal process and it should go via channels and if you have an internal complaint committee, the complaint has to be registered, both of them should get a chance to defend themselves or even make accusations. The dignity of a woman at a workplace is of utmost importance but misusing #MeToo is wrong. #Metoo does not apply only to women it applies to everyone.

exchange4media Group Service
The association tees-off with the live broadcast of the Abu Dhabi HSBC Championship scheduled from January 16-19, 2019
DSPORT, a premium sports channel of Discovery Communications, will broadcast live marquee events from the European Tour 2019, Europe's premiere and one of golf's strongest professional tours featuring some of the world's top professional golfers.
The association tees-off with the live broadcast of the Abu Dhabi HSBC Championship scheduled from January 16-19, 2019.
The first tournament as part of the Rolex Series, the Abu Dhabi event will feature top golfers of the world like world number two and three Dustin Johnson and Brooks Koepka in a strong field.
Apart from Shubhankar Sharma, who became the first Indian to win the prestigious European Tour Rookie of the Year award last year, other top Indian golfers like Anirban Lahiri, Gaganjeet Bhullar and SSP Chawrasia among others can now be seen in live competition action throughout the year.
Hero MotoCorp, who already have golf legend Tiger Woods as their ambassador, and also present the Hero World Challenge Golf as well as the Hero Golf Challenge Events and the Hero Indian Open, will be the on air live telecast Partner on DSport.
One of the richest golf tours in the world, the top 19 tournaments of the 2019 season present a total prize money of $35mn with the DP World Tour Championship scheduled for November in Dubai, carrying a whopping $8mn prize purse.
Eight other tournaments will carry a purse of $5mn or more in prize money.
Among other top names of the golfing world who can be seen in live action besides those mentioned will be the likes of Rory McIlroy, Henrik Stenson, Sergio Garcia, Ernie Els and Thongchai Jaidee among others.
European Tour - Details of Top 19 Tournaments to be telecast on DSport are -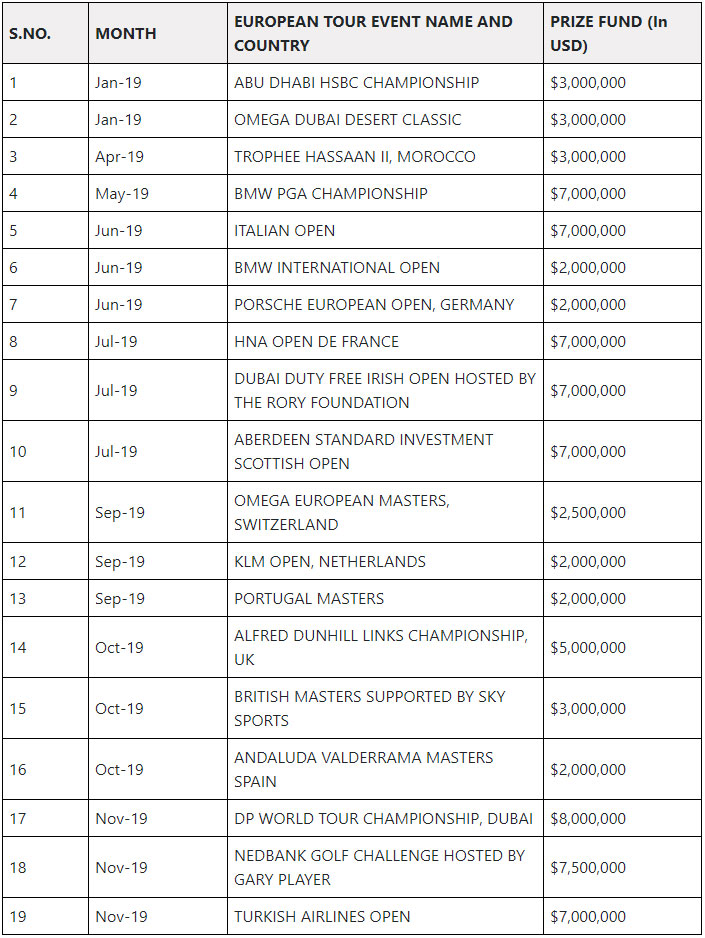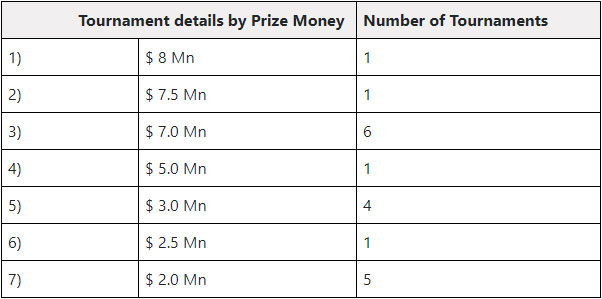 exchange4media Group Service
<
eAuctions will now be based on a differential pricing to be determined by the genre (language) of channels. The auctions will take place on annual basis only
Prasar Bharati CEO Shashi Shekhar on Tuesday evening announced that DD Free Dish will be resuming e-Auctions to allocate DTH slots based on a revised policy. However, the date of the auction is yet to be announced.
In a series of tweets Shekhar highlighted the key aspects of the new policy. Shekhar said that a key consideration of the new policy was "to increase the diversity of content available on DD Free Dish and to expand its reach across India especially within the non-Hindi speaking states."
This new policy "aspires to increase diversity of content by providing for low entry price points - differential genre based pricing for MPEG2 slots and invitational pricing for MPEG4 slots," he added.
He said that the new policy "makes it attractive for channels from a cash flow standpoint through better payment terms. This will ease the burden on channels while lowering the entry barrier for channels."
Happy to share that DD Free Dish will be resuming e-Auctions to allocate DTH slots based on a revised policy. Thankful to the @prasarbharati board which cleared the new policy and to Secy @MIB_India for support to the same, under the guidance and leadership of HMoSIB @Ra_THORe.

— Shashi Shekhar (@shashidigital) January 15, 2019
Here are the highlights:
e-Auctions will be based on a differential pricing to be determined by the genre (language) of channels. Private broadcasters desirous of carriage on DD FreeDish will have to declare the same to be eligible to bid in eAuctions.
e-Auctions will be held on annual basis for all vacant unreserved slots to ensure a stable bouquet of channels.
To lower the entry barrier for genres (languages) that are currently under represented on DD Free Dish the differential pricing for slots is split into 5 disparate buckets as opposed to the 2 buckets based on which eAuctions were previously held.
Different Genres (languages) have been grouped within these 5 buckets with differential reserve pricing for slots in respective buckets.
To promote the new DD Free Dish authorised Set Top Boxes the new policy also envisages invitational pricing for channels to also take up MPEG4 slots in addition to the existing MPEG2 slots.
The new policy also provides for reservation of MPEG4 slots for further regional channels of Doordarshan to have a dedicated satellite footprint. These stations/kendras currently operate in terrestrial mode in several states.
The Ministry of Information and Broadcasting had suspended the e-auctioning of slots for DD Freedish in October 2017. The concern was that private broadcasters are harnessing the reach of Freedish to earn ad revenue.
Typically, Doordarshan conducts an e-auction multiple times a year to grant vacant channel slots on DD Freedish to private broadcasters. During the last such e-auction in July 2017, Doordarshan earned Rs 85.10 crore and awarded 11 slots to private broadcasters.
DD Free Dish DTH Platform according to latest market estimates has a base of 30 million households across India which is a significant rise over earlier estimates of about 22 million. Currently, DD Free Dish offers 72 channels and 39 radio channels. There were plans to this to 250 by the end of March 2018.
For more updates, subscribe to our WhatsApp Channel - http://bit.ly/e4mWhatsApp
For more updates, subscribe to our Newsletter - http://bit.ly/2Qu7OIs
exchange4media Group Service
<
During the quarter, ZEEL's EBITDA grew by 26.9 per cent YoY to Rs 7,543 million
Zee Entertainment Enterprises Limited (ZEEL) and its subsidiaries announced the unaudited consolidated financial results for the quarter ended Dec 31, 2018. For the third quarter of FY19, ZEEL reported consolidated revenue of Rs 21,668 million. Earnings Before Interest, Tax, Depreciation and Amortization (EBITDA) was Rs 7,543 million with an EBITDA margin of 34.8 per cent. PAT for the quarter was Rs 5,624 million.
Subhash Chandra, Chairman, ZEEL said, "India is poised to remain one of the fastest growing economies in the world. Decline in crude oil prices and rationalization of GST rates will further boost the economy and help maintain the growth momentum in consumption. Even in M&E space, content consumption is growing at a brisk pace across mediums. This trend along with macroeconomic tailwinds will drive growth in both advertising and subscription revenues. We have delivered yet another quarter of strong performance across all our businesses. ZEE5 is scaling up in line with our expectations and is on course to become India's number one digital entertainment platform."
Punit Goenka, Managing Director & CEO, ZEEL said, "I am really pleased with our performance this quarter which further strengthens our position as India's leading entertainment content company. While our television business continues to consolidate its number one position, ZEE5 is quickly establishing itself as one of the leading digital entertainment platforms in the country. ZEE5 has already become the biggest producer of Indian content amongst the digital platforms and the content offering will multiply going forward. Our expanding list of partnerships with telecom operators and players in the digital eco-system, coupled with innovation in pricing, will make ZEE5 accessible to a wider audience."
"With the launch of our Malayalam channel, Zee Keralam, ZEEL now has the widest footprint in country in terms of the languages covered. It will help us further consolidate our network share. Advertising outlook for the industry looks upbeat and we aim to outpace the industry growth on the back of our growing network share. After much delay, TRAI's tariff order is now set to be implemented across the country next month. I reiterate that this is a positive step for the industry in the long term and will be beneficial for everyone. While it will take some time for the new system to settle, we are working with all our partners for its smooth implementation," added Goenka.
HIGHLIGHTS:
Total revenue for the quarter was Rs 21,668 million, growth of 17.9 per cent YoY. The growth was driven by the strong performance of broadcast business.
During the quarter, ZEEL's consolidated advertising revenue grew by 21.7 per cent YoY to Rs 14,626 million. The 20.6 per cent growth in domestic advertising revenue YoY to Rs 13,719 million was driven by the continued strong performance of television business and aided by the emerging digital business. The advertising demand continues to be strong across categories, reflecting positively on the advertising growth outlook. International advertising revenue grew by 40.2 per cent YoY to Rs 907 million due to stronger traction in Europe, US and APAC region.
Subscription revenue for the quarter was Rs 6,185 million, growth of 23.3 per cent YoY. Domestic subscription revenue grew by 28.6 per cent YoY to Rs 5,192 million. International subscription revenue was Rs 993 million.
EBITDA for the quarter grew by 26.9 per cent to Rs 7,543 million and EBITDA margin stood at 34.8 per cent.
ZEE5 continues its strong growth recording 56.3 mn MAUs in the month of December, growth of 36 per cent over the last 3 months.
ZEEL further strengthened its position as the #1 television entertainment network with an allIndia viewership share of 20.2 per cent.
Zee Keralam and Zee Keralam HD launched in Kerala market making ZEEL the biggest television network with presence in 9 Indian language markets.
For more updates, subscribe to our WhatsApp Channel - http://bit.ly/e4mWhatsApp
For more updates, subscribe to our Newsletter - http://bit.ly/2Qu7OIs
exchange4media Group Service
<
TV18 reported a 41% YoY jump in operating EBITDA to Rs 115 crores in Q3FY19
Network18 Media & Investments Limited and TV18 Broadcast Limited today announced its results for the quarter ended December 31, 2018.
Network18 reported an 18 per cent YoY jump in operating EBITDA to Rs 88 crores in Q3FY19, despite continuing investments into recent launches Colors Tamil and Colors Kannada Cinema. Operating revenue rose 20 per cent YoY led by advertising tailwinds, successful movies like 'Andhadhun', and healthy growth in subscription income. Operating leverage drove profitability, especially led by continued strong performance of regional channels across both our news and entertainment portfolios.
TV18 Broadcast Limited reported a 41 per cent YoY jump in operating EBITDA to Rs 115 crores in Q3FY19, despite continuing investments into recent launches Colors Tamil and Colors Kannada Cinema. Operating revenue rose 22 per cent YoY led by advertising tailwinds, successful movies like "Andhadhun", and healthy growth in subscription income.
Adil Zainulbhai, Chairman of Network18, said, "Regional content consumption continues to see robust growth across all parts of the media industry that we play in, whether broadcasting or digital; and straddling news, entertainment and film. We continue to invest in digital with an eye on the future. We are extending our powerful brands across geographies, business models and mediums, to create the most compelling portfolio of properties in the opportunity-laden Indian media sector."
Zainulbhai added, "TV18 has further solidified its leadership in as the top news player in the country, and our fast-growing entertainment portfolio is expanding our offerings as well as its core operating margins. Regional content consumption continues to be a key driver of growth across the board. We intend to continue investing to capture whitespaces and emerge as a leading, pipe-agnostic player in the broadcasting space."
HIGHLIGHTS FOR THE QUARTER
The industry ad-environment was buoyant during the past quarter, though ad-spends were more concentrated around festive season and strong properties than previous years.
Broadcast subsidiary TV18 posted 22 per cent revenue growth on a comparable basis:
- Growing ad-spends in regional channels (news, led by regional elections; and entertainment, driven by rising consumption and value-perception) was a consistent theme for the TV18 channel portfolio.
- Subscription revenue for our entire bouquet grew 13 per cent YoY. Compelling bouquets have been created and advertised along with a-la-carte channel pricing, as per the new TRAI tariff order which promises to increase transparency in the broadcast value-chain.
News bouquet (20 channels) cemented its #1 position, with TV18's viewership share in news rising to a highest-ever 11.5 per cent:
- News revenue grew at a robust 16 per cent. Regional news revenue grew 27 per cent YoY led by the viewership share of regional news cluster rising further to 6 per cent, vs 2.5 per cent two years ago.
- Hindi News channel News18 India solidified its #2 ranking, emerging as the primary engine of growth. The overall English news genre continued to face pressure.
- Business news channels maintained top positions amidst choppy markets.
Regional News losses have shrunk 68 per cent YoY to Rs 9 Cr: Rise in Government/ election-related ad spends substantially pruned gestation losses of 8 regional channels launched over FY15-17. Active cost control and efficiencies of scale also played a key role in reducing the drag.

Entertainment bouquet (Viacom18's 31 channels + AETN18's 4 infotainment channels) is #3 amongst national players, with share of entertainment viewership maintained at 11.2 per cent:
- Entertainment portfolio revenue grew 23 per cent YoY. As stated in previous quarters, some high value-and-impact Hindi GEC programming at Viacom18 was strategically shifted from H1 to H2, to coincide with market-appetite. This has resulted in improved topline growth, and has expectedly also partially limited the margin-expansion for the quarter. The Movie production and distribution revenue under Viacom18 motion pictures was Rs 106 Cr, versus a low base of Rs 20 Cr in Q3FY18.
(restated for current structure of ownership) Q3FY19 Q3FY18 Growth 9mFY19 9mFY18 Growth Consolidated Operating Revenue (Rs Cr) 1,524 1,267 20% 3,885 3,430 13% Consolidated Operating EBITDA (Rs Cr) 88 75 18% 200 134 49 per cent)
- Regional entertainment channels continued their viewership and monetisation improvements across most of our geographies.
Business-as-usual margins continued to rise: Entertainment EBITDA includes operating loss of Rs 31 Cr on account of new initiatives - Colors Tamil (launched in mid-Q4FY18) and Colors Kannada Cinema (launched in late-Q2FY19). Adjusting for operating losses of these new initiatives (i.e. launches made over past 4 quarters), BAU margins for Entertainment grew to 8.3 per cent from 6.4 per cent in Q3FY18. Entertainment EBITDA also encapsulates investments into projects planned for launch in coming quarters, as well as properties that were launched more than 1 year ago but are still under gestation.

Network18 digital content properties reach 24 per cent of total news consumption audience:
- Network18's digital revenues from prime properties MoneyControl, News18 & Firstpost grew 27 per cent YoY to Rs 45 Cr in Q3. Other businesses including content production and print dragged overall revenue growth.
- Operating margin fell due to investments in revamp and extension of MoneyControl and Firstpost brands. While MoneyControl took initial steps to venture into transactions (mutual fund distribution) with the launch of MC Transact; Firstpost will soon be extended to discerning Print audiences through a weekly news-edition.
- Cricket portal CricketNext (#3 portal in India) was relaunched with a dedicated app.
- Traffic on Regional News content on News18.com rose 55 per cent, indicating the rising strength of the brand and the tailwinds in vernacular consumption in digital too, alongside broadcasting.
Leading entertainment ticketing platform BookMyShow entered into Live event production with world's largest live entertainment company Cirque Du Soleil with their newest production show 'Bazzar'. The show which was held for the first time in India in Nov-Dec18 at Mumbai & Delhi got an overwhelming response.

The scheme of arrangement for the merger by absorption of wholly-owned direct and indirect subsidiaries of Network18 and TV18 with the respective parent has been approved by the National Company Law Tribunal (Mumbai bench). The scheme has become effective from November 1, 2018, the appointed date being April 1, 2016. Accordingly, comparatives have been restated to include the financials of the transferor companies. The income-tax provision for the current quarter and nine months ended December 31, 2018 includes the impact of merger.
For more updates, subscribe to our WhatsApp Channel - http://bit.ly/e4mWhatsApp
For more updates, subscribe to our Newsletter - http://bit.ly/2Qu7OIs
exchange4media Group Service
<
Marvel HQ, a first-of-its-kind TV destination for all things Marvel
Disney XD, the children's television channel belonging to Disney India Media Networks, has a new avatar. The channel has been rebranded to Marvel HQ, the first-ever Marvel branded television destination in the world. Marvel HQ, an HD channel, is set to go live on January 20.
"We believe it was time to have a home for all things Marvel. Marvel, which is now a pop-culture phenomenon does very well across every single age group and geography. We see this in the response we get to our theatrical releases, consumer products, and television series as well. Hence, the birth of Marvel HQ," said Devika Prabhu, Executive Director, and Head- Product, Media Networks, Disney India. She said that the idea was to create and curate a special Marvel experience for the viewers.
About 40% of Marvel HQ's programming will be dedicated to Marvel's super-heroes, villains, and their epic adventures. "We have animation series such as Ultimate Spider-Man, Avengers Assemble, Hulk and the Agents of SMASH, Guardians of the Galaxy, etc." The big tentpole events for this channel will unfold during the summer, just in time to catch the attention of children in the age group nine and above. "In the summer we will introduce four new series: Marvel Future Avenger, a new series on Black Panther (Black Panther's Quest), Marvel Rising: Secret Warriors, and Marvel Disk wars," said Prabhu. In addition to the Marvel animation series, Marvel movies will also reside at Marvel HQ.
The promise of this channel is going to be "action, adventure, and content that reinforces Marvel brand values," said Prabhu explaining how the content and programming on the channel will see a shift following the rebranding. "All the content on the channel will focus on optimism, heroism, friendship, and teamwork which are all Marvel brand values. Whatever content we get that complements our Marvel brand values is what we will schedule on the channel," Prabhu added. For example, shows like Pokemon, Big Hero 6, Digimon, and Beyblade which are not part of the Marvel universe but have the same themes as Marvel content will be broadcast on the channel.
Prabhu said that turning Disney XD into Marvel HQ does not limit the scope of the channel and its programming. "The content and characters in the Marvel universe are already appealing to a large audience," she said.
Marvel HQ will have multiple audio feeds in four languages - English, Hindi, Tamil, and Telugu. "We will have the same series available in these four languages and I do not think any other channel can make that offering right now."
While Marvel HQ is first being offered in India, this model will be replicated elsewhere depending on the market demand in other geographies. "Marvel HQ fits very well with the plan that The Walt Disney Company has for Marvel in India. It gives us another extension to reach out to our consumers on Marvel."
And finally, Prabhu says that the advertisers' interest in this channel matches the typical excitement people have for Marvel. "Whenever we approach our partners for any association for Marvel we always have a great response," she said.
For more updates, subscribe to our WhatsApp Channel - http://bit.ly/e4mWhatsApp
For more updates, subscribe to our Newsletter - http://bit.ly/2Qu7OIs
exchange4media Group Service
<
Blockbusters like 'Saamy 2', 'VadaChennai' to be part of the festive line-up
The South Indian TV channels have arranged a visual feast for the audience for Makar Sankranti, also known as Thai Pongal in Tamil Nadu.
Vijay Television has an array of programmes starting right from 6.30am with 'Saravana Meenkashi VS Raja Rani- The Pongal War', a cookery show.
The channel will also broadcast blockbuster movies, Vikram and Keerthy Suresh starrer 'Saamy 2'. 'Pariyerum Perumal', one of the sleeper hits of 2018, will also be telecast on Tuesday.
On 16th January, an entertainment show 'Mamiyar Marumagal' will be broadcast on Vijay Television. A talk show by actor Sivakumar on Tamil actor Shivaji Ganeshan 'Sivakumarin Shivaji Oru Sagaptham' will also be telecast.
Dhanush starrer gangster film 'VadaChennai', 'Kadaikutty Singam', romantic comedy 'Manam' are few other movies that will be aired on Vijay Television as part of the Pongal celebrations.
Zee Tamil has also lined up special programmes for Pongal. Tamil techno-thriller 'Irumbuthirai' will be aired on the channel on Tuesday.
World Television Premiere of Vijay Sethupathi starrer 'Junga' will also be telecast on Zee Tamil. Super hit movies like 'Kolamavu Kokila' and 'Mersal' will too be broadcast on Zee Tamil.
Tamil GEC market leader Sun TV also has lined up a festival feast for the audience. They will be broadcasting Dhanush-Kajol starrer 'VIP-2', Vishal starrer 'Sandakozhi -2' and other special programmes for Pongal.
Neethu reports on media, marketing and advertising industry. In the past she has reported on start-ups, education and health sector for over 6 years.
<
Zee Café's new show involves celebs like Ranveer Singh, Alia Bhatt, Katrina Kaif, Aamir Khan, Amitabh Bachchan, Karan Johar, Rajkumar Rao among others along with their BFFs revealing many secrets
English entertainment channel, Zee Café, brings an exciting line-up of Bollywood stars sharing glimpse of their blockbuster journey with host Komal Nahta on a new chat show - Starry Nights 2. Oh!
The show will witness the best of Bollywood stars along with their go-to person spilling the beans and revealing anecdotes that we never knew of. Find out which of your favourite stars was a Bollywood fanatic since their childhood and who had an Oh! moment at school.
From Ranveer Singh's craziness to Alia Bhatt's secrets, from Katrina Kaif's bets to Aamir Khan's journey of becoming an actor and much more stories from celebrities like Amitabh Bachchan, Karan Johar, Parineeti Chopra, Taapsee Pannu, Arjun Kapoor, Kareena Kapoor, Bhumi Pednekar, Vidya Balan and Rajkumar Rao.
Shaurya Mehta, Business Cluster Head – Premium channels, ZEEL said, "India being a Bollywood loving nation, cannot have enough of it. Starry Nights 2. Oh! is that weekly dose of entertainment which will allow our audience to have a sneak peek into their favorite celebrity's life. Zee Café, known to televise the best of fresh content, is always on a search to showcase the finest entertaining shows. With many A-lister celebrities appearing on the show, it is sure to have a great take home for the audience. We are kick starting 2019 with a bang and the content line up along the year is only going to get more exciting. We continue to look forward to providing our audience with a wide variety of entertainment in the months to come."
The show will have various twists and turns with the quickie round where the guests will answer an enthralling and sometimes baffling set of questions; guests will also engage in a fun quiz, competing with their bestie for a crown. The best answers for the tricky questions will take away the crown.
Keeping in line with its proposition, Zee Café has chalked out an extensive marketing campaign on their digital and on-air platforms. Urban Clap is the associate sponsor, and Jean-Claude Biguine is the gifting partner on the show for print and radio contests.
The show will make its debut on January 13 at 10 pm on Zee Café and will be on air every Sunday same time.
exchange4media Group Service
<
Continuing to hold the leadership position in the Urban market for the last 12 weeks, Zee Kannada has now earned the distinction of being the leader for the first time in the last 13 years
As per the BARC weekly data (Urban + Rural) for the first week of the year 2019, Zee Kannada has claimed the top position in the Kannada market with a total of 415 million impressions; 171 million impressions in the urban market, 244 million impressions in the rural market, with robust growth across its prime-time fiction shows. Continuing to hold the leadership position in the Urban market for the last 12 weeks, Zee Kannada has now earned the distinction of being the leader for the first time in the last 13 years.
Taking to the challenge of reaching the market leader position, Zee Kannada has secured 260 million impressions in its prime-time band, with its top shows including 'Yaare Nee Mohini', 'Paaru', and 'Brahmangantu'. The channel has also secured leadership position across its prime-time slots in the Non-Fiction shows such a SRGMP15 & Drama Juniors 3.
Commenting on the ratings, Raghavendra Hunsur, Business Head of Zee Kannada said, "I am glad to congratulate the Zee Kutumba on kick-starting the year with a well-deserved celebration on achieving our goal of securing top honours in the Kannada GEC spacel. With the channel's recently refreshed brand image, Zee Kannada has grown by leaps and bounds on the back of curating interesting concepts, storylines, and our success stands testimony to our steadily strengthening relationship with our viewers. We are extremely thrilled to be the number one Kannada general entertainment channel for the first time in the last 13 years and humbled by the overwhelming support of our partners and ardent viewers."
Source: BARC India

exchange4media Group Service
<
Among channels, Zee Anmol continued to lead overall and rural markets, and Star Plus retained the top position in the urban market
Zee Anmol continued to lead the overall market with 823 million impressions. Star Plus took the second spot with 670 million impressions while Zee TV slipped to third slot with 648 million impressions according to Broadcast Audience Research Council (BARC) India Week 1 of 2019 data.
In the top five programme category, Zee Anmol's 'Kumkum Bhagya' bagged the first slot with 14.4 million impressions, followed by Star Plus' 'Star Screen Awards 2019' at the second spot with 11.8 million impressions. Sony Entertainment Television's 'Super Dancer Chapter 3 Auditions' and 'The Kapil Sharma Show' took third and fifth spot with 11.1 million and 10.5 million impressions, respectively. Zee TV's 'Kundali Bhagya' takes the fourth spot with 10.9 million impressions.
Hindi GEC Urban
Star Plus retained its leadership position this week as well with improved 470 million impressions. Sony Entertainment Television also maintained its second spot in 439 million impressions. Colors climbed to third spot with 401 million impressions while Zee TV slipped to fourth spot with 392 million impressions. Star Bharat held on to the fifth spot with 316 million impressions.
Star Plus' 'Star Screen Awards 2019' grabbed the top spot in the programme category with 9.1 million impressions. It was followed by Sony Entertainment Television's 'The Kapil Sharma Show' and 'Super Dancer Chapter 3 Auditions' with 8.1 million and 7.6 million impressions, respectively.
Zee TV's 'Kundali Bhagya' slipped to fourth spot with 6.7 million impressions and Colors' 'Bigg Boss' took the fifth spot with 6.2 million impressions.
Hindi GEC Rural
Zee Anmol too continued to lead the rural market with improved 663 million impressions. Star Utsav climbed to second spot with 373 million impressions while Sony Pal slipped to third spot with 371 million impressions. Dangal TV and Rishtey retained its fourth and fifth positions with 363 million and 337 million impressions, respectively.
Zee Anmol's 'Kumkum Bhagya' continued to lead the list of top five programmes with 11.8 million impressions, followed by Dangal TV's 'Ramayan' on the second slot with 8.1 million impressions. Zee Anmol's 'Mahek' climbed to third spot with 7.5 million impressions while Zee Anmol's 'Ek Main Aur Ek Tu' slipped to fourth spot with 7 million impressions. Sony Pal's 'Taarak Mehta Ka Ooltah Chashma' retained its fifth spot with 6.5 million impressions.
exchange4media Group Service
<
enba 2018 jury meet will be chaired by Dr. Kiran Karnik, Former President, NASSCOM, along with other members from the media, corporate and political arenas
The 11th edition of enba 2018 News Broadcasting Awards and NewsNext Conference 2019, recognises the best in television news and rewards broadcasters and industry leaders. The event is scheduled for February 16 in New Delhi NCR.
The awards were formulated in 2008 with the objective of recognising the best in television news and to reward broadcasters and industry leaders who are responsible for shaping the future of Television Broadcasting in India and honour the people who make this industry what it is.
The news broadcast ecosystem is one of the most dynamic places to be, with the business of news in a state of continuous evolution. The NewsNext Conference 2019 will offer a unique opportunity to be part of discussions on several significant topics such as Media Business Model in the New Era and many more.
The enba 2018 News Broadcasting Awards are chosen by an elite jury. The jury looks at every entry, debates and deliberates over the worthiness of the entry to finally decide if it makes the cut to win a coveted enba.
The 2019 enba jury will be chaired by Dr. Kiran Karnik, Former President, NASSCOM. He will be joined by 23 other jury members from the media, corporate, and political arenas.
The jury members are: Annurag Batra, Chairman & Editor-in-Chief, exchange4media Group and BW Businessworld; Arif Mohammad Khan, Former Cabinet minister, The Union of India; Manish Tewari, Former Union Minister of State & Minister of Information and Broadcasting; Pradeep Guha, Managing Director, 9X Media; HK Dua, Indian Journalist & Diplomat, Former Member of Parliament (Rajya Sabha); Sukumar Ranganathan, Editor, HT; Balbir Punj, Columnist & Former member of Parliament; Shravan Garg, Senior Journalist; Alok Mehta (Padmashree), Former President, Editors Guild of India (EDI); Sambit Patra, National Spokesperson, BJP; CVL Srinivas, Country Manager, WPP India; Probal Ghosal, Director, Amar Ujala; Dr. Himadri Das, Director General, International Management Institute (IMI); Kulmeet Bawa, Managing Director, India & South Asia, Adobe; Sanjay Jha, National Spokesperson, Indian National Congress; Ghanshyam Tiwari, National Spokesperson, SP; Shazia Ilmi, Spokesperson, BJP; Raghav Chadha, National Treasurer & National Spokesperson, AAP; Amit Wadhwani, Managing Director, Sai Enterprises; Subodh Narain Agrawal, Founder & Chairman, Euromax; Deepa Gahlot, Columnist, Critic and Author; Deepak Verma, Former CEO & MD, AVIVA Life Insurance; Madan Bahal, Co- Founder & MD Adfactors PR; Parul Soni, Co - founder & Managing Partner, TTC; Sunil Alagh, Founder & Chairman, SKA Advisors; Bhuvan Lall, Author & Filmmaker, Former Secretary General IBF; and Dr Aruna Sharma, Former Steel Secretary.
For more details, click here: https://e4mevents.com/enba-2018/
exchange4media Group Service
<