It's a great time for content creators: Siddharth Kumar Tewary
The Founder & Chief Creative Officer of One Life Studios & Swastik Productions speaks on the topic 'Can TV content keep up with the disruption of OTT?' at e4m's TV First conference

by
Published - 01-February-2019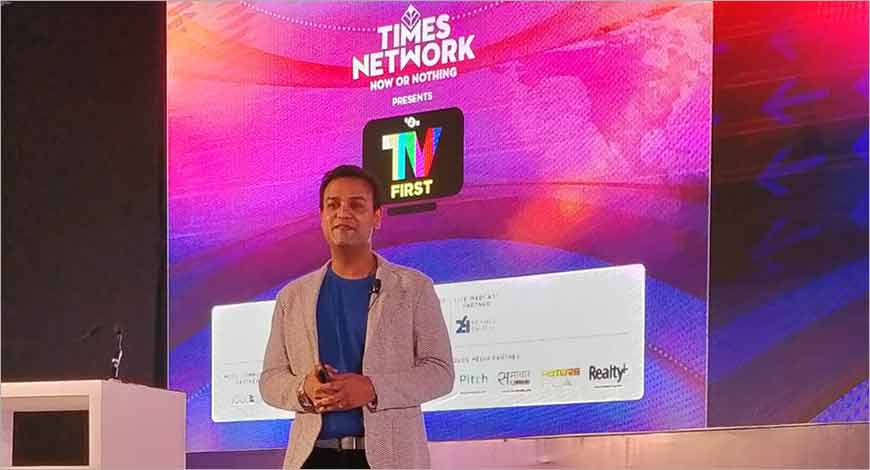 At a time when the OTT space has so much to offer, one often neglects television content, sometimes because of the never-ending shows and sometimes because of the uninteresting content.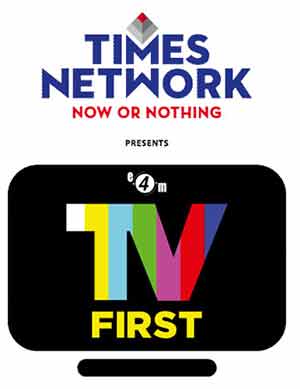 So, can TV content keep up with the disruption of OTT? Siddharth Kumar Tewary, Founder & Chief Creative Officer, One Life Studios & Swastik Productions, spoke on this topic at exchange4media's TV First conference held in Mumbai on Thursday.
"I think TV will change in the coming years. TV will evolve. Of course, long-form content will be there. TV will have relatable shows with premium quality of content," he said.
According to Tewary, technology is the real game changer. "The disruption to OTT came from television content. If you look at Amazon Prime and Netflix, most of the consumers went to these platforms to catch up what they had missed (on TV). And today in India, primarily a lot of OTT platforms are running on the huge amount of catch-up content. Appointment viewing is the reason why all the OTT platforms are working. We as content makers always believe that technology is the one that changes the game."
He further said, "So whether we talk about Netflix, Hotstar or any other OTT platform, my concern is what is it that the audience is going to watch? Is it the content that I am creating or are they consuming it on that particular platform? For me, the platforms are changing."
"In TV content, the world is changing. People need to understand how to sell ads, who to target and how do we get them. Viewers are evolving, viewers are changing. You cannot tell a viewer that you have to watch an ad on TV. If you look at the numbers across OTT mass platforms, the ratings which used to be 10, have come down to 2.5-3," Tewary said.
"Today, if you create a good content it will work. Go out and tell a good story, create content that has shelf life. Due to technology, a new audience has opened up and it's a great time for content creators."
Tewary has created and directed various magnum-opus big-budget shows such as Mahabharat (Star Plus), Karmaphal Daata Shani (Colors TV), Porus (SET India) and most recently RadhaKrishn (Star Bharat).
For more updates, subscribe to exchange4media's WhatsApp Channel- https://bit.ly/2QUdLCK
The step has been taken following the terror attack on CRPF personnel in J&K's Pulwama last week

by
Published - 3 hours ago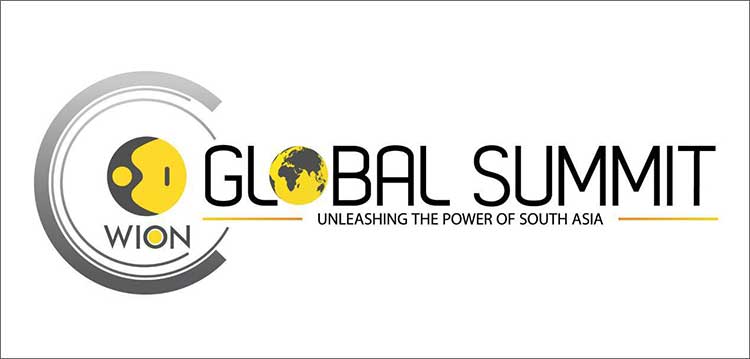 In view of the terror attack in Jammu and Kashmir's Pulwama, WION has withdrawn its invitation to all the speakers from Pakistan who were to participate in the Global Summit: South Asia Edition that is scheduled to take place in Dubai on February 20.
"We believe this heinous attack has vitiated the atmosphere and any deliberation on collective prosperity with Pakistan is untenable. Among those who will not be joining us now is Mr Fawad Chaudhry, Minister of Information and Broadcasting in the Govt of Pakistan, whose statements on the Pulwama attack we unequivocally condemn," said a statement from the network.
"General Pervez Musharraf, former President and Army Chief of Pakistan, Mr Abdul Basit, former High Commissioner of Pakistan to India and Mr Salman Bashir, former Foreign Secretary of Pakistan will also not be part of the Summit now," the statement mentioned.
However, the other sessions of the Global Summit on unleashing the collective potential of South Asia, the strategic balances and alliances in the region, the India-Maldives partnership, sustainable growth, the role of women in nation building and the changing face of media will be held as scheduled.
"WION remains committed to presenting India's perspective to the world, and that includes taking a stand against entities and individuals trying to hurt India. We salute the martyrs of Pulwama. Our thoughts and prayers remain with their families," stated the network.
Talking about it on Twitter, senior Zee Media journalist Sudhir Chaudhary wrote, "Tough times call for tough measures."
Tough times call for tough measures. As India mourns the martyrs of Pulwama, @WIONews has withdrawn its invite to the Pakistani speakers from its Global Summit to be held in Dubai on Feb 20.Pak I&B Min Fawad Chaudhary & Former Prez Gen Pervez Musharraf were among the participants pic.twitter.com/U6mio9OXAt

— Sudhir Chaudhary (@sudhirchaudhary) 16 February 2019
For more updates, subscribe to exchange4media's WhatsApp Channel- https://bit.ly/2QUdLCK
Panellists discuss the 'Challenges faced by the TV industry in India: How social media is radically changing the newsroom' at the 11th edition of exchange4media News Broadcasting Awards 2018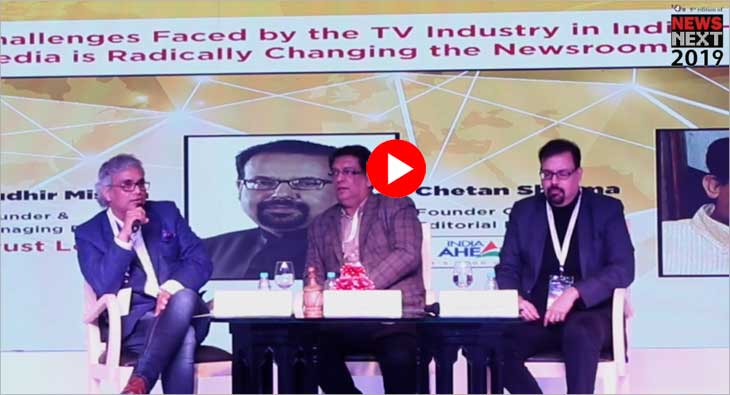 Social media and the issues related to it are not confined to newsrooms. It is something that challenges the society as well. It's an opportunity and a challenge at the same time.
At the 11th edition of exchange4media News Broadcasting Awards (enba), a panel discussion was held on 'The challenges faced by the TV industry in India: How social media is radically changing the newsroom'. The session was moderated by Sudhir Mishra, Founder & Managing Partner, Trust Legal. The panellists were Varun Kohli, CEO, iTV network and Chetan Sharma, Founder CEO and Editorial Director, India Ahead News.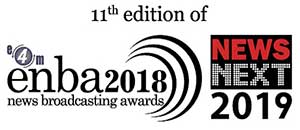 At the beginning of the discussion Mishra stated that the traditional medium of a correspondent has been permanently disrupted. "Social media is a big opportunity, where we can now interact with viewers directly and they also get a chance to comment, which was not there earlier. The newsrooms are getting ready with an interactive kind of platform."
He asked the panel members, how social media is affecting the newsrooms and what's the biggest challenge for the television medium?
Kohli said, "For us it is an opportunity rather than a challenge. Digital has given a new platform where it gives a huge feedback on what our stories are; both the system of ratings for digital and TV are totally different. Digital has become one of the prime medium; breaking news is the order of the day. As far as TV medium goes, both complement each other."
Sharma said, "We are battling the credibility of news in conventional media. The opportunity is very critical to understand what social media is. It has now become source of news and the fact is, it's so instinctive, measurable and dynamic in nature. The sourcing of it requires special hands, which are multi- tasked."
He further added, "Digital is not replacing conventional media; it is supporting, complementing and is supplementary. It is a great supplement and we have to be intelligent to understand this. Digital measurement is far more transparent as compared to conventional media."
When Mishra asked Kohli to name a newsroom they admire in the world, he quickly replied, "CNN, the way they have mapped up, changed over a period of time, it is worth watching."
Sharma too agreed with Kohli, "CNN has been a signature in many ways."
Mishra asked Sharma to define the disruption in the newsroom keeping social media in mind, to which Sharma replied, "My process cost become lower because we disseminate the information's on two sides, using the same devices. Very importantly, we chose to have a very young newsroom, because we want to get relevance from people who are moving away from traditional TV."
For more updates, subscribe to exchange4media's WhatsApp Channel- https://bit.ly/2QUdLCK
The panel discussion, chaired by film producer and author Bhuvan Lall, talks about the need to get facts correct and avoid sensationalism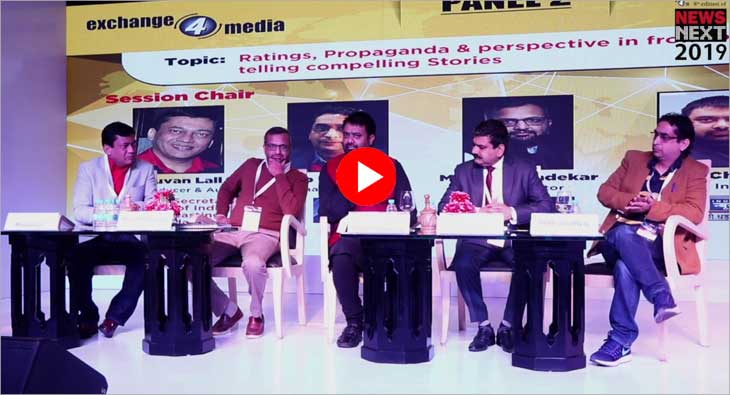 The who's who of the television news industry got together at the News Next Conference 2019 to share their perspective on how to keep news away from propaganda.
Chairing the session was film producer and author Bhuvan Lall who is also the former secretary general of the Indian Broadcasting Foundation.
The panelists for the session were: Milind Khandekar, Digital Editor, BBC India, Deepak Chaurasia, Editor In Chief at India News, Anil Singhvi, Managing Editor at Zee Business and Deep Upadhyay, Managing Editor at News 24.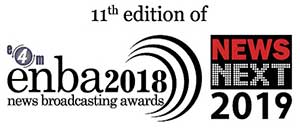 On the Pulwama terror attacks, Lall asked the panel if the media had been responsible enough to cover the sensitive issue. "Has the media done its bit?" Lall asked.
Chaurasia said, "You must have noticed that the news media across the nation especially television channels didn't have any speakers from Pakistan to talk on the attacks. We didn't want to sensationalise the issue. We reported facts only. Not just in such cases, but for every news story there are two important factors that we keep in mind: objectivity and credibility. If these two are in place there will not be any scope for propaganda."
Lall questioned if in the recent times propaganda was being covertly packaged as credible news? "In a situation like Pulwama, isn't the negative news the one that always comes out first? Is there unnecessary politicising of things?"
To this, Upadhyay spoke about the need for the editor to know how to react. "We try not to make the news delivering platform a place to settle personal political scores. In testing times like Pulwama, when there is very less time to react the editor must know how to react. We cannot start talking about politics and playing the blame game before we have the entire fact sheet," he said.
Singhvi from Zee Business stressed on the need to check facts. "So when a news of this manner comes in, we don't want to concentrate on reporting first if four people were killed or 14 died or 44 died. We wait for our facts, we check and then it put it up. That's our way of putting out credible news," he said.
Elaborating on propaganda, Singhvi said: "It is important for the media to define their audience. You need to understand what the audience wants - Do they want information or advice or perspective. If you give them what they want they will give you what you want, which is the ratings."
Adding to that Chaurasia said, "The audience today has a lot of information from the social media, from friends and others. So there is no reason to underestimate them or consider them fools. Hence, they can identify propaganda. When a channel is running propaganda, packaging it as news, the viewer also forms an opinion about the channel because he can identify propaganda very well."

"We should be speaking truth to power but what is happening is the reverse. That is where propaganda happens and that is not what should happen atleast in the newsroom. The editor at all times should know what is the right thing to do," said Khandekar from BBC.

For more updates, subscribe to exchange4media's WhatsApp Channel- https://bit.ly/2QUdLCK
The 8th edition of News Next Conference hosted by exchange4media in Noida witnessed a fascinating discussion on the changing landscape of news anchoring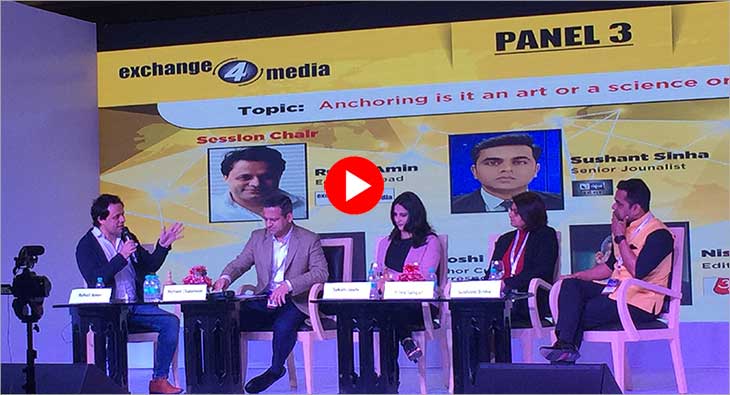 The recent wave of high-energy anchors across news channels has sparked conversations around the changing trend in anchoring. At the exchange4media News Next Conference 2019, a panel discussion around the topic 'Is anchoring an art or a science or is it just energy' took place. Leading names from the media industry were present at the panel including Sushant Sinha, Senior Anchor & Deputy Editor, India News; Priya Sahgal, Senior. Executive Editor, News X; Sakshi Joshi, Senior Anchor & Special Correspondent, News24, and Nishant Chaturvedi, Editor, Aajtak. The session was moderated by Ruhail Amin, Editorial Lead, exchange4media.
Watch the video, or continue reading:
Initiating the discussion with the theme of the panel, Sinha said, "Today's anchoring is a mix of art, science, and energy. In broader terms, however, anchoring is connected with 3 C's which are Content, Courage and Connect. Content is necessary to engage viewers and make them come back to you, while connect is important as the viewers are seeing the world through you." Moving ahead, Sahgal added, "Today what we are seeing in anchoring is energy. I really prefer the age of the faceless anchor because we are not the news, we are only the medium. Secondly, the TV medium is present in the private space of a person. We are invading the most personal part of a person's house. Therefore, it is important to maintain a connect which is warm, welcoming and not threatening."
Commenting about how anchoring has become worrisome in the current age, Joshi said, "It is important to balance the act of anchoring rather than intruding the conversations. Our work is to talk about facts and the background and discuss our way through the disagreements that come along."
Anchoring is a mix of art, science, and energy, opined Chaturvedi. He added, "Art in television is about being the voice of the people. Science is the formula of knowing what can sell and what can get you the TRP's. Most of the people would appreciate the non-biased behavior and sense of news in the olden days of Doordarshan. But when it comes to energy then I am sure they would appreciate the energy which the anchors now have." However, Joshi had a different view in this regard. She said, "We also need to tell the people today whether their voice is right or wrong rather than just being a voice of the people."
Proceeding ahead, the panel discussed how the recent high-energy anchoring took center stage and how the shift in the way of anchoring came in. Sahgal added, "The fact is that the high-energy, verbal jousting is what sells and gets the desired TRP's for channels. However, people now want to bring conversations back to the news."
Talking about whether people would watch the news if it was more subtle and less performance, Chaturvedi added, "The newsroom is full of adrenaline and if it is not, it must have it. News can definitely be subtle but it must have passion. While passion is important, it must not have theatrics."
As the discussion concluded on the future of news anchoring, the panelists agreed that the future of news consumption will extensively be on social media platforms. Sahgal concluded, "I am hoping that news anchoring will come back to the basics and conversations."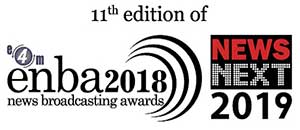 For more updates, subscribe to exchange4media's WhatsApp Channel- https://bit.ly/2QUdLCK
India Today Group bagged 19 awards in various categories at enba 2019
At enba 2019, India Today Group bagged 19 awards in various categories. The media house won both the title categories, with Aaj Tak winning Best Hindi News Channel of the Year and India Today TV securing the Best English News Channel of the Year.
"For our 25 crore viewers, Aaj tak is not just a news channel, it is a mission, a movement and an inspiration. No TRP, no advertising and no political party is bigger than the national interest. And I want to retiterate that we will do our duty with total responsibility and maintain the trust which our viewers have shown in us," said Kalli Purie, Vice Chairperson, India Today Group.
Rahul Kanwal and Anjana Om Kashyap were awarded best anchors (English and Hindi respectively). India Today TV's Shiv Aroor was adjudged the Best Reporter - English for his coverage of Karnataka's Cauvery and Kolar issues.
"These awards are a testament to the exceptional standards of journalism upheld by Aaj Tak and India Today TV teams. We promise to live by our legacy of trust and integrity. Like always, we would like to accept these awards with a promise that the best is yet to come," Purie said.
Purie further said, "This award for India Today is a real honour. To me, this award is for upholding the gold standard of journalism. And for staying away from loud noisy angry instant opinion. We are not in the business of two-minute journalism. That's the easy road. Because though we are all entitled to our private opinion, no one is entitled to their own private facts. For me and my team, facts are our religion and we present them and treat them with utmost care. Opinion, no matter how beautifully dressed, is just not legitimate journalism."
For more updates, subscribe to exchange4media's WhatsApp Channel- https://bit.ly/2QUdLCK
At the ENBA News Next Conference 2019 held on Saturday, prominent personalities from the television news industry shared their perspective on how today's media deals with fake news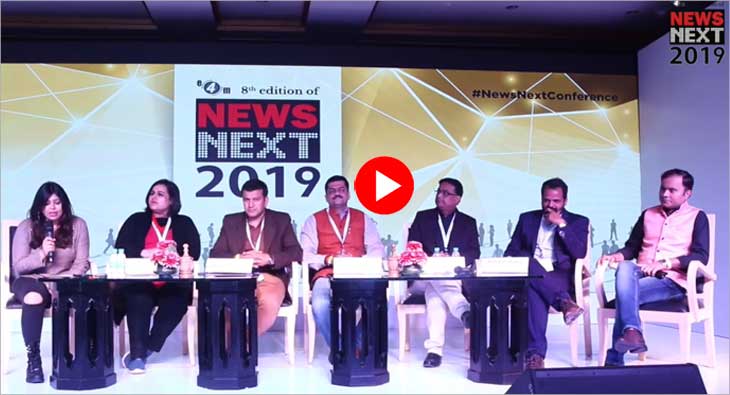 Back in the old days, when people got their news mainly from newspapers, magazines, radio and television, the menace of fake news was not so rampant. But in the last decade or two, with the growth of the internet and social media, fake news stories have proliferated.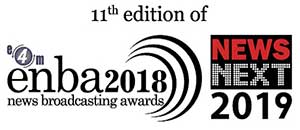 On Saturday, prominent personalities from the television news industry got together at the News Next Conference at ENBA 2019 to share their perspective on how today's media deals with fake news – who's responsible. Chairing the compelling half-hour session was Nabila Jamaluddin, anchor, news 9. Panelists for the session were Surabhi Malik- Programme Director, Google news initiative India training network @Internews; Akhilesh Shukla, Senior Journalist; Pratyush Ranjan, Senior Editor, Jagran New Media; Jaideep Karnik, Content Head & Editor, Amal Ujala Digital; Mukesh Sharma, Editor, BBC News Hindi; and Balakrishna, fake news buster team, India Today.
Starting the session, Jamaluddin asked how do someone detect fake news? To which Malik replied, "It is no rocket science to check facts, there is a lot of misinformation doing the rounds on different platforms that you access to gather news. But taking a moment and running it through some basic checks won't take much of anyone's time. And when you have credibility at stake and when you know the repercussions of putting a wrong news/picture on air or online or in print and to save yourself from that guilt, I think it is totally worth going back 2 or 3 times to verify the news."
Balakrishna added, "First step is to identify what is fake news. We need to understand whether this piece of information is a fact or an opinion. If something is important but looks suspicious then pass it on to the fact-check desk so that they can verify it. We need to identify who is the source of this story. The reporter needs to be confident about the source. We need to be a little more conscious. It is important to investigate any news source, even when you think the post is legitimate."
Jaideep Karnik thinks that social media plays the biggest villain in circulating fake news. "Nowadays everybody is a reporter but what they don't realise are the repercussions. Those unnecessary forward messages on WhatsApp or Facebook which are sent out without verifying the news are one of the biggest problems. Some news stories are intentionally false, designed as propaganda in order to stir up social groups in the masses of readers."
"We need to verify everything that goes out on social media or any other platform. If you are doing, then you are sorted. If you are not, then you are in trouble. We don't detect fake news, we do fact checks. Verify and re-verify it, cross check the news and then double cross check the news, that's the way to go. Technology will come and go but go back to your journalism and apply the methods that we were taught," said Ranjan Pratyush.
"If you have any doubt in the news, hold it. Don't release it. We need to go back to basic rules of journalism to fight fake news," Akhilesh Shukla added.
Mukesh Sharma said that credibility is the key. "When you are not verifying the news, you just want to jump in and flash the news. Don't be in the race of being first, be in the race of being credible."
For more updates, subscribe to exchange4media's WhatsApp Channel- https://bit.ly/2QUdLCK
Kumar, Senior Executive Editor, NDTV India, was speaking during a fireside chat with Dr. Annurag Batra at the exchange4media News Next Conference 2019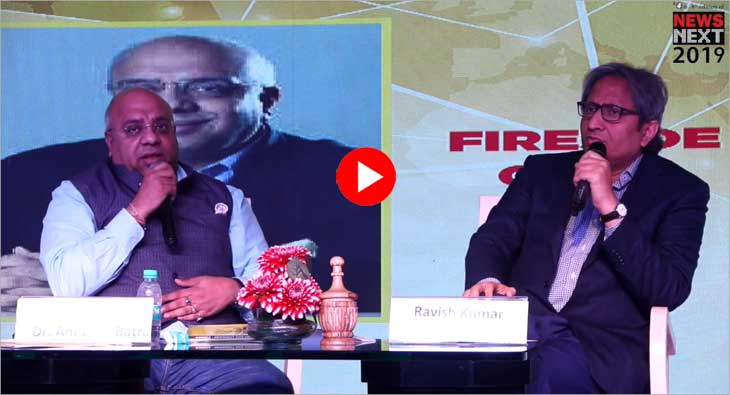 At the 11th edition of the exchange4media News Broadcasting Awards (ENBA) 2019, Ravish Kumar, Senior Executive Editor, NDTV India, in a fireside chat with Dr. Annurag Batra, Chairman and Editor-in-Chief, exchange4media & BW Businessworld, spoke about the changing landscape of Hindi TV journalism and how the news environment has become toxic today.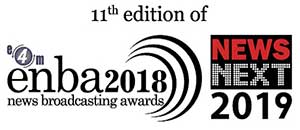 Kumar said that today's media has become extremely timid and sycophant. "It was never as dangerous as it has become today. What it has become is a mob multiplier and we should worry about it. This era of news which we see today, where TV anchors instigate people and use provocative language, is not a trend, it is an organised phenomenon. If you look at news channels, both Hindi and English, there were always some journalists who focused on reporting news that had a strong social connect, but after 2014, a lot has changed. The language of TV has changed and now what we see is low-quality content being labelled as journalism across TV channels," said Kumar.
Speaking about finding a fine balance between questioning the people in power and being nationalistic, Kumar said, "We must remember that we are journalists and not military, and the kind of language we use on TV is not going to help the nation. Being nationalistic should not mean that we stop asking questions to people who are in power. Instead, what we are witnessing is a phenomenon where news channels are working overtime to harm the plural fabric of this nation. News channels have to maintain a fine balance in their reporting at all times. Being mere provocateurs will do no good to our country."
"It is not a bad thing if you are taking sides for the people, for their jobs, their education and their healthcare. But when you take sides based on political motives and divisive politics, it is not acceptable, and we have to raise our voice against that," Kumar added.
Kumar also spoke about the formula that television news channels have adopted, which according to him, lacks research and brings down the quality of journalism.
"We know that every business model has its own challenges, but it does not mean that journalism should be compromised. Today we see news anchors practicing an approach which lacks research and is driven by convenience. By inviting political party spokespersons and raising issues that propagate hatred is a formula that most news anchors stick to because it is convenient. And the reason they do this is because the news anchor is busy having power lunch at 2 pm, attending book launch at 7 pm and anchoring his/her show at 9 pm, so this formula of convenient news fits them. How do you expect good quality journalism with this kind of attitude? I feel media needs high quality human resource who can bring back real journalism."
Kumar also spoke about the challenges which he has faced for speaking to power.
"I don't foresee a long career for myself as people like me are not tolerated in the kind of environment that we see today where playing to the gallery is considered journalism," said Kumar. He also added that today's news has become more about perception and less about information.
"TV news has become more about perception than information and unless we go back to information, the situation in news media that we see today will not change," he concluded.
For more updates, subscribe to exchange4media's WhatsApp Channel- https://bit.ly/2QUdLCK
The panel, chaired by Sandeep Phukan, Deputy Editor, The Hindu, says there is a need to engage with the audience but one must keep in mind the difference between having an opinion and being biased

by
Published - 8 hours ago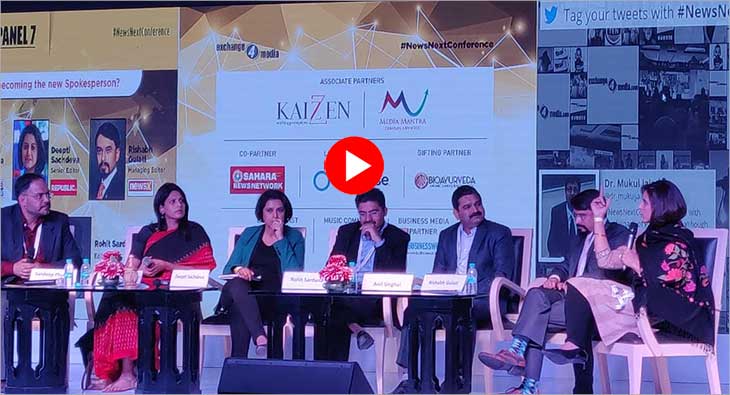 Are anchors becoming the new spokespersons? A session chaired by Sandeep Phukan, Deputy Editor, The Hindu, deliberated on this issue at the 11th edition of the exchange4media News Broadcasting Awards (ENBA).
On the panel were: Preeti Dahiya, Anchor - Times Now, Deepti Sachdeva - Senior Editor, Republic TV, Rishabh Gulati - Managing Editor, News X, Palki Sharma - Associate Editor, WION, Anil Singhvi - Managing Editor, Zee Business, and Rohit Sardana - Editor, Aaj Tak.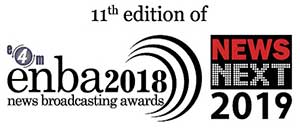 "When you say spokesperson, you are presenting an idea and anybody who believes that journalists are people who stick to information, who are not opiniated is either deluding or lying. We express our opinion like all individuals and that opinion may or may not match a political ideology," Palki Sharma said.

There is a difference between having an opinion and being biased, she said. With reference to WION, Sharma said, "We present India's perceptive to the world. So are we the spokespeople for India, maybe we are. We may present the point of view of a country or of a government. There is a difference between being opiniated and getting biased.
I think in today's Television space, people come to you for information (which is available everywhere else including the social media) as for validation of their opinion. I stand for something I believe in, I don't shy away from expressing it. I believe anchors are spokespersons for their own editorial position and their own individual opinions."

Deepti Sachdeva was of the opinion that there is a strong need to engage with the audience. "The news space today is dramatically different, your viewers are smart and intelligent. They have tons of ways to gather news, be it social media, the digital space or the newspapers. So you have to give them a reason for coming to Television and while they are spending some time with you, there has to be engagement. And unless you connect with the audience you cannot engage them."

"We, at Republic TV, strongly believe in putting out our opinion. I think it is extremely important to take sides, unless you take a side what is the point of doing a news? My idea today is to speak about a story that matters to the viewers," Sachdeva added.
With reference to the Pulwama terror attack, Rohit Sardana said he didn't mind being the spokesperson for those who are watching him on TV. "I am the spokesperson of the family of the martyrs of the Pulwama attack, whose sentiments I can feel and relate to. Being opiniated and biased are two different things. To give voice to the sentiments and putting forward the opinion makes you a spokesperson. I don't mind being the spokesperson of the people who watch me on Television and trust me."
A tough question and the TV anchor is called the spokesperson, Anil Singhvi said. "There is a thin line between news and views. Today it has become a fashion to call anchors spokesperson. If you ask a tough question you are labelled as the spokesperson. There are anchors who will ask the right questions and there will be few who have stopped asking questions. There is nothing bad in giving out your opinion or views."

On the same lines, Rishabh Gulati spoke about the need to provide more than just confirmation. "People who come to watch you are not people who come to gather information anymore, except for rare circumstances when people are looking for confirmation. To sit in a discussion and not have an opinion makes you a piece of furniture. You have to be a part of that conversation even if it is to educate or temper the conversation as and when required. The realisation for all of us is that we do not want to end up speaking to an empty room because we will soon be hijacked by the sheer flood of information."

Preeti Dahiya said, "We are carrying too many burdens. We are being watched by someone who is a pro BJP, pro Congress or someone who hates a particular community. We are actually representing someone. So for that someone I am definitely going to be the spokesperson of the other because there should be one side of the story that has to be highlighted."

Concluding the panel discussion, Phukan spoke about maintaining the fine line between news and views. "My closing comment is that I have always believed there is a line between news and views. We need to maintain that line and let viewers decide. At the same time, it is not bad to have an opinion but it is also not good to be biased."
For more updates, subscribe to exchange4media's WhatsApp Channel- https://bit.ly/2QUdLCK
A panel discussion on the 'Opportunities and Challenges faced by advertiser while Advertising on News Channels' at the 2019 edition of the exchange4media News Next conference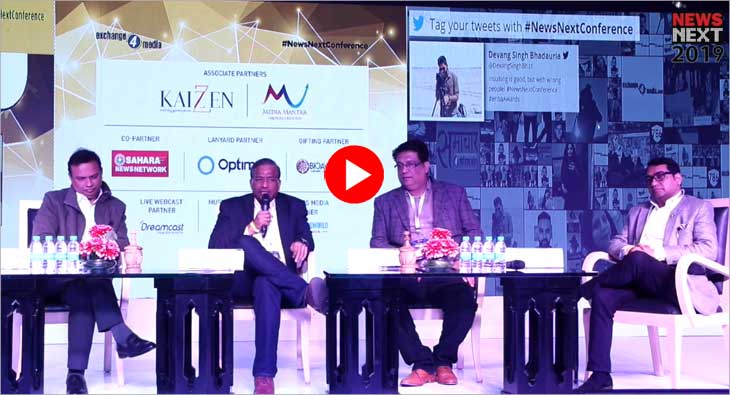 Top marketers and broadcasters deliberated on the 'Opportunities and Challenges faced by advertiser while Advertising on News Channels' at the 2019 edition of the exchange4media News Next conference held on Saturday in Delhi.
Setting the stage for the discussion, Lloyd Mathias, former APAC Marketing Head, HP, said "When we marketers make a media plan, we look at where to get the audience we want, the cost-effectiveness of the medium etc. That's why marketers choose GECs which give prime time appointment viewing and high reach. However, a lot of marketers are looking at news genre as it is growing in terms of viewership and credibility." He further added, "Although it accounts for only around 10 per cent of the total viewership, it punches above its weight" because a lot of thought leaders typically appear on news channels to discuss the news of the day.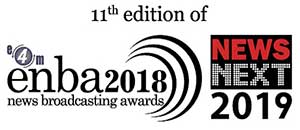 Carrying the discussion forward, Amit Tiwari, VP Marketing, Havells, felt that the biggest challenge of advertising on news channels is the limited scope of partnerships. "There is no innovation in the solutions offered to marketers. There are options like six month sponsorship for a prime time show, laptop branding, or an interview with one of the top executives of the company," he said. "Today news channels have the potential to become the second GEC - prime time is the same, single TV households still dominate the audience," Tiwari observed.
He demanded, "Why can't a news channel become an end-to-end solution for everything that is required?" Tiwari said that news channels could look at multi-screen solutions and think beyond the TV screen alone.
Thanking the television news industry for its support to Patanjali, Avinash Kumar, AVP Marketing, Patanjali, said that his company's brand was completely built on TV news channels. That said, Kumar, said that one of the challenges with the news genre is the question of sponsoring content that is potentially of a serious and sometimes grim and tragic nature. "Would any brand like to sponsor headlines about bomb blasts or terror attacks?"
Varun Kohli, CEO, ITV Network, pointed out that while news channels are open to creating and offering innovative solutions, it is agencies and marketers who are not open to a discussion about those solutions because they view ROI in terms of GRPs and not impact.
The panellists further discussed the opportunities and challenges of the news medium. Watch the full discussion here:
For more updates, subscribe to exchange4media's WhatsApp Channel- https://bit.ly/2QUdLCK
At enba 2019, a panel of experts discussed the role of a spokesperson today, waging war against the press and more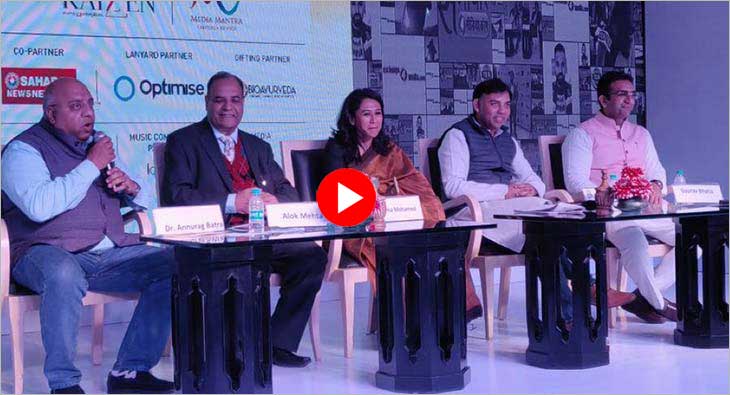 One of the most thought-provoking debates at the exchange4media News Broadcasting Award and News Next Conference 2019 was held when an esteemed panel comprising Gaurav Bhatia, Spokesperson BJP, Shama Mohamed, Spokesperson, Indian National Congress, Ghanshyam Tiwari, National Spokesperson, SP, Alok Mehta, (Padmashree) Former President, Editors Guild of India Session Chair came together to discuss whether spokespersons today live in echo chamber- facts versus rhetoric. The panel was chaired by Dr. Annurag Batra, Chairman & Editor-in-Chief, exchange4media & BW Businessworld.
Watch the video, or continue reading:
Tiwari opined that it's about articulating your point-of-view the right way. Bhatia hinted that striking a balance as a spokesperson is imperative. "Being a spokesperson is not an easy job. When you speak as a spokesperson, you don't cease to be an Indian first. Second, you represent the party and you are the voice of the party. You have the task of ensuring that you speak for the nation but you are also speaking for the party. Last but not least, your own conviction in something that you are saying has to be there. I think to balance that itself is an art that some spokespersons master and we must give it to them. "
Making a case for saying things that are in line with the Constitution and making it interesting for the viewer, Bhatia said, "When I speak for my party, I'll also speak for my nation. Also, whatever is said should be legally correct and in line with the Constitution. I cannot say something that is not in line with the Constitution. I must say that it's not rhetorics. Yes, there is a presentation. You make it interesting for the viewer. He also has to enjoy it. Also, sometimes as a spokesperson, it is more important to not say things than to say things."
Mehta commented, "We want to force what we want to listen." Looking at the undercurrents of politics, Tiwari said, " It's important to look at the situation that is playing out in the country. There are times when a spokesperson says something and gets away with it. " He revealed that he observed a phase when a bunch of fresh spokespersons came with a mindset to ride on social media, to make a statement, get viral and gain popularity.
Speaking about how technology is playing in the overall landscape today, Mehta explained, "We have to realize that technology has come in a way that it will look at your videos and eventually give a conviction-rating. In due course, whatever we say on television, technology will be able to analyze some of this and give us a conviction-score. We have to understand that we are building public records. If we stay and expand our work in public life, we will also be measured by the footage that we have created with our point-of-views on various issues, whether they stand the test of technology, time and truth."
Mohamed emphasized the importance of staying in sync with the ground reality and working towards it. "The biggest echo chamber right now is the government of the day. They are living in an echo chamber in a utopian world. We are all Indians, if there is a problem with the GDP or farmer suicide, let's sort it out. Why hide facts, keep quiet? We can't live in an echo chamber which is far off from the people. We need to question and work towards sorting out it," she remarked.
Making an interesting statement, Tiwari said, "Sometimes agreeing on a problem is itself a problem." When the discourse turned towards how countries world-over are constantly waging war against the press and bringing down their credibility, Mohamed opined, "We have the right to dissent. If we didn't have that right, it would be like a pressure cooker about to explode." Mehta observed that it has been something that has always been the case even before Emergency. "Journalists should be ready to face challenges be it in UP, Bihar or North east," advised Mehta. Bhatia called out shows and channels to be responsible for conducting panel discussions and upholding the dignity of guests called on these shows. "There is suddenly a panelist who will hit below the belt and get to your family. The anchor should immediately intervene without a second thought. For the dignity of the guests that are called and in respect for the audience. They wait for 2-3 minutes to do so which is absolutely wrong. Channels also need to understand. Anchors must be well prepared because the audience wants that. They want to hear an educated discussion on facts, on realities of life. Not words you know which have no meaning them. You may lose a debate but never lose your reputation," he said with an air of finalty.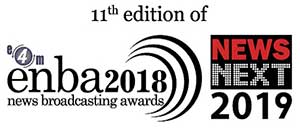 For more updates, subscribe to exchange4media's WhatsApp Channel- https://bit.ly/2QUdLCK