Pathfinder launches another title – Competition360
Following Careers360 in English and Hindi, Maheshwar Peri's Pathfinder has launched Competition360, with Employment360 added, on February 1, 2011.
'It's not just another competition magazine' – if Maheshwar Peri, Publisher, Outlook Magazine, had said this in the context of the latest title from his venture Pathfinder, it would not be an unfair statement.
Pathfinder has added another title to its offering in the form of Competition360. The magazine is targeted at the 22-27 year old, guiding them through various competitive exams. Apart from material preparing students mentally for these exams, Competition360 comprises sample test papers as well. The publication launches on February 1, 2011, and is priced at Rs 50.
Aware of the competition in the space from the likes of Competition Success Review, Pathfinder has added dimension to Competition360, making it a double-sided magazine, where the flipside is Employment360. Planned as a complete offering, Employment360 has content ranging from preparing for interviews to job listings, including private sector companies.
However, for the 147 pages of Competition360, which includes the sample test papers, Employment360 owned only 28 pages in the inaugural issue. Peri divulged that he expected the ratio to change over a period of time, and the advice quotient in the content of Competition360 and Employment360 would be equal.
Speaking further on the magazine, Peri explained, "Everyone today wants to be an IIM or an IIT graduate – some get through and some don't. The magazine is targeted at how to crack these exams on the one side and the other side, assuming you don't, is about what else you can do if you don't get through the exams."
For the employment part of the news, Employment360 competes with the likes of Employment News. Peri informed that at present, no other publication in the space was speaking of the opportunities in the private sector space. "There are options open beyond just civil jobs," he stated.
Peri would support the launch of the magazine with marketing largely in OOH mediums in areas likely to find the relevant target groups, and hence the likes of campus areas and universities. The magazine would also be advertised in publications such as The Hindu.
As is known, in addition to his role at the Outlook Group, Peri's endeavours to engage the younger audiences led him to establish Pathfinder, where he is a majority stakeholder. Pathfinder's first title Careers360 was launched in April 2009, targeting the 18-24 year old. The magazine was first launched in English and then in Hindi. Combining the two languages, Careers360 sells 150,000 copies. Competition360 begins with a print run of 100,000 copies. A Hindi language edition can also be expected for the title.
Peri did not offer much on what his further plans for Pathfinder may include, but he did hint that Employment360 could always grow to become a title by itself.

exchange4media Group Service
Masani was also elected as the Hony. Treasurer of Asia Pacific Audit Bureaux of Certification (APABC), which is the regional arm of IFABC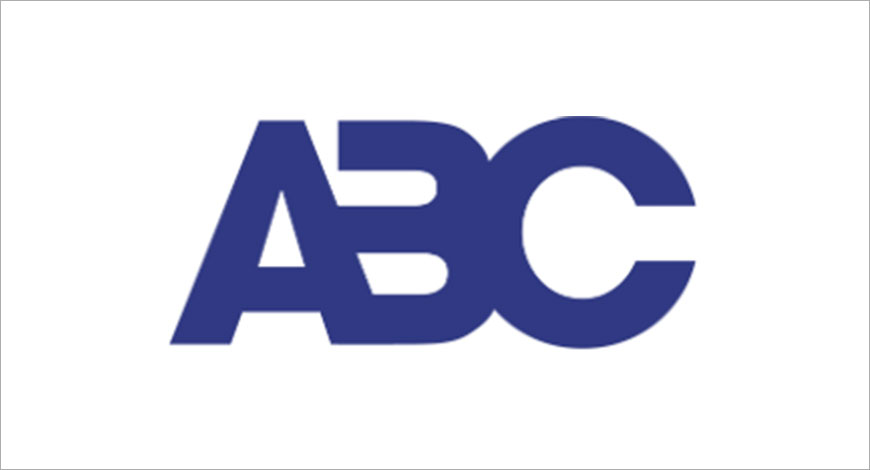 Hormuzd Masani, Secretary General of Audit Bureau of Circulations (ABC), was elected as an Executive Committee member of International Federation of Audit Bureaux of Certification (IFABC) as well as its Hony. Treasurer for the sixth consecutive term at its Bi-Annual General Assembly held at San Francisco, California, USA recently.
Masani was also elected as the Hony. Treasurer of Asia Pacific Audit Bureaux of Certification (APABC), which is the regional arm of IFABC.
International Federation of Audit Bureaux of Certification (IFABC) represents print and digital measurement organisations all over the world including Argentina, Australia, Austria, Belgium, Brazil, Chinese Taipei, Croatia, Czech Republic, Finland, France, Germany, Hong Kong, Hungary, India, Italy, Japan, Korea, Malaysia, Netherlands, Poland, Portugal, Romania, Serbia, Spain, Sweden, Switzerland, UK, USA.
IFABC is a voluntary federation established since 1963 to promote third party independent verification of digital and print measurement. ABC India has been a founder member of IFABC ever since it was established.
ABC India undertakes circulation audits of 743 Member publications (Daily newspapers, Weeklies and Magazines) every six months.
exchange4media Group Service
The rebranding will focus on 3 main areas: Look and Feel, Navigation, and Context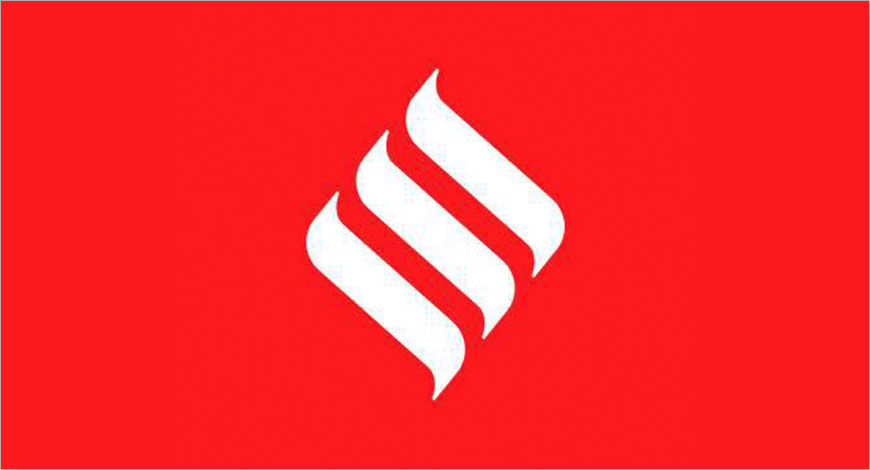 The Indian Express has announced its rebranding by unveiling a new masthead logo, as well as new and enhanced features.
According to a post addressed to readers on their website, the media group stated, "From a masthead logo that had three elements -- the pen, flame and the brand name -- we have now refined it to have one primary purpose in the masthead and a strong secondary element to communicate authority that stems from legacy."
The company also said that it aims to expand its reach through print, web and app, by "By furthering our powerful, original journalism and making it come alive through images, audio and video across diversifying coverage" thus, enhancing the user experience.
According to the website post, the rebranding will focus on three main areas: Look and Feel, Navigation and Context.
A new look, including, new typography, which aims to clearly communicate the brand's "core values of fairness, independence and transparency" has also been introduced.
Enhanced navigation will feature clearly defined showcases for breaking news stories, photography, long-form, video, and opinion. The website will also feature widgets to help users discover more.
Widgets have also been added to the Home, Section and Rediscovery categories on mobile and the app, according to the time of day, the week and context.
The number of ads has also been reduced with an aim to make advertising more impactful and clutter-free for users.
exchange4media Group Service
e4mConclave: Fireside chat between Vivek B Srivatsa and Vikram Sakhuja
"We wouldn't be able to do justice to interconnectedness if we don't assign very precise roles to each media," said Vivek B Srivatsa, Head-Marketing, Passenger Cars, Tata Motors, at e4mConclave on Friday.
Srivatsa was speaking to Vikram Sakhuja, Group CEO, Madison Media & OOH, Madison World, during a fireside chat on 'Power of Print'.

Watch the session here
Edited excerpts of the conversation:

Tata Motors has been a very strong believer of integrated media and you take pains to say that it's not multimedia, it's not silos, but it has to be interconnected. Tell us about this interconnectedness of media that you look for in your plans?
Interconnectedness is a cliché, but many of us don't really follow it. We have to come to interconnectedness right from the stage of creating the creative brief and take it through the end of the campaign. At Tata Motors, we have been pushing this quite a lot. But I can say confidently that sticking to this is really hard.
Do you think you are enable to assign roles to different mediums?
We wouldn't be able to do justice to interconnectedness if don't assign very precise roles to each media.
Since we are talking about print, I can say that there is no better way to showcase a car other than a full-page print ad right below the masthead. So, I think this is that one element of print that we auto motors marketers keep dreaming of. There are other elements also in other mediums. Like, television has a lot of emotions. Also, today, digital does more and more selling part. Thanks to the digital medium, we can cut and slice a customer profile very precisely. But the romance of print continues very much in the automotive sector.
Print provides you credibility, localisation, forum for presenting new news and launches and also acts as an antidote to fake news. These are some of the reasons why people use print. Is there any stick out for you more than others?
While I just alluded to romance of print, it's not that simple. I think a lot of hard work goes into deciding what kind of a market, publication or print media deserves what kind of creative approach. To me, what works in magazine has to be completely different from what you do in a daily. It also changes dramatically market-wise. I would advise marketers to think about the content and tone before you go into newspapers. I would say it changes from city to city, publication to publication and product to product.
What has been the learnings in terms of interconnectedness? Does print also impact digital activity?
Lead generated from ads is one thing. We have seen a huge spike in the number of visitors on the website after a newspaper ad and there has been turnaround of quite a few lead from there. We have to multi-dimensionalise what to expect out of our print communication.
If there is a crunch time and you have to make trade off, which media will be the first to face the axe?
I can say that every day is a crunch time for us. This year, 50 per cent of our spends were on print. It's not that we are doing out-and-out call to action advertising. We have done quite a few launches as well.
Do you think large size ads work more than small ones? How important is the position of the ad: front page versus inner pages?
Yes, large size ads work better. The position of an ad is very important. It took quite a long time for us to reach the front page of the Times of India. I think other maketers feel the same way. Having limited money, I tell my team to focus on the page position rather than the size.
Do you think regional publications work better for you than national ones?
The print media is growing because of regional. Economy, in fact, is boosted by smaller towns and regional languages. The future is in going regional.
How can one extract creative juices out of print?
I am a strong believer of the classic advertising approach. We need to give the creative agency some time to really sink in and get a feel of the challenge. Follow a process, make a disciplined brief to your creative agency and give them time.
exchange4media Group Service
The Finance Minister was speaking on the occasion of National Press Day.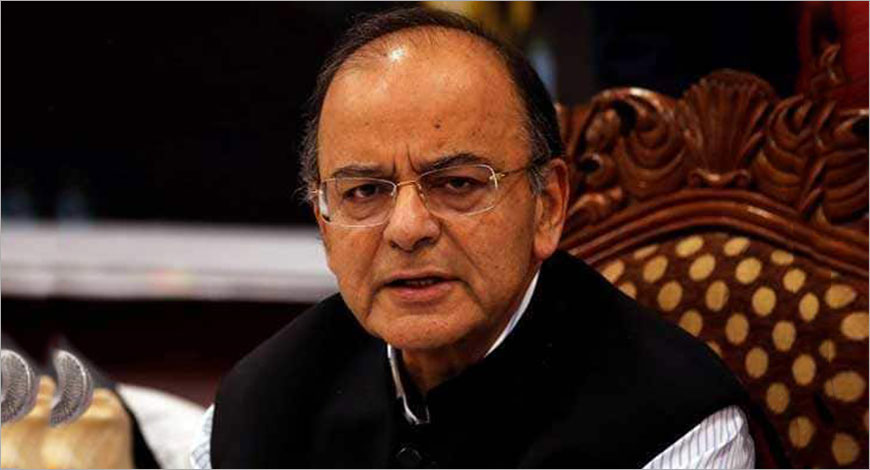 Finance Minister Arun Jaitley believes that technology has made press censorship impossible as it does not permit any kind of restraint.
Jaitely said this while speaking at an event held on the occasion of National Press Day recently. He talked about press freedom and how technology has ensured free speech.
"Your free speech can't be in danger if you are criticising seven days a week. You have multiple forums. The technology has made censorship impossible. It has made pressuring impossible. You can pressurise one or two media houses but not thousands. Technology does not permit any kind of prior restraint today. You will get access to information through various means that technology provides," he said.
Jaitley also spoke about the 'price page policy' brought by the previous government.
"In 1974, there was a move that the size of newspaper should be restricted in national economic interests because newsprint was expensive. Every paper was given certain number of pages that they could publish. And if you publish news, you could not publish advertisements. But ads keep the news alive by financially supporting the publication. So cutting down advertisement is effectively a denial of your right to publish news," the minister said.
Speaking about the challenges facing the media today, Jaitley said, "The biggest challenge today is how the media retains its own credibility so that it continues to become a maker of public opinion."
"These days, it is fashionable to say it's another Emergency. Even if Emergency were ever to be re-imposed today, it would collapse for the simple reason that one of the strengths of Emergency was press censorship and technology doesn't permit press censorship now," he added.
exchange4media Group Service
The jury meet was chaired by Padma Shri Dr. Pritam Singh, Former Director, IIM Lucknow, MDI Gurgaon.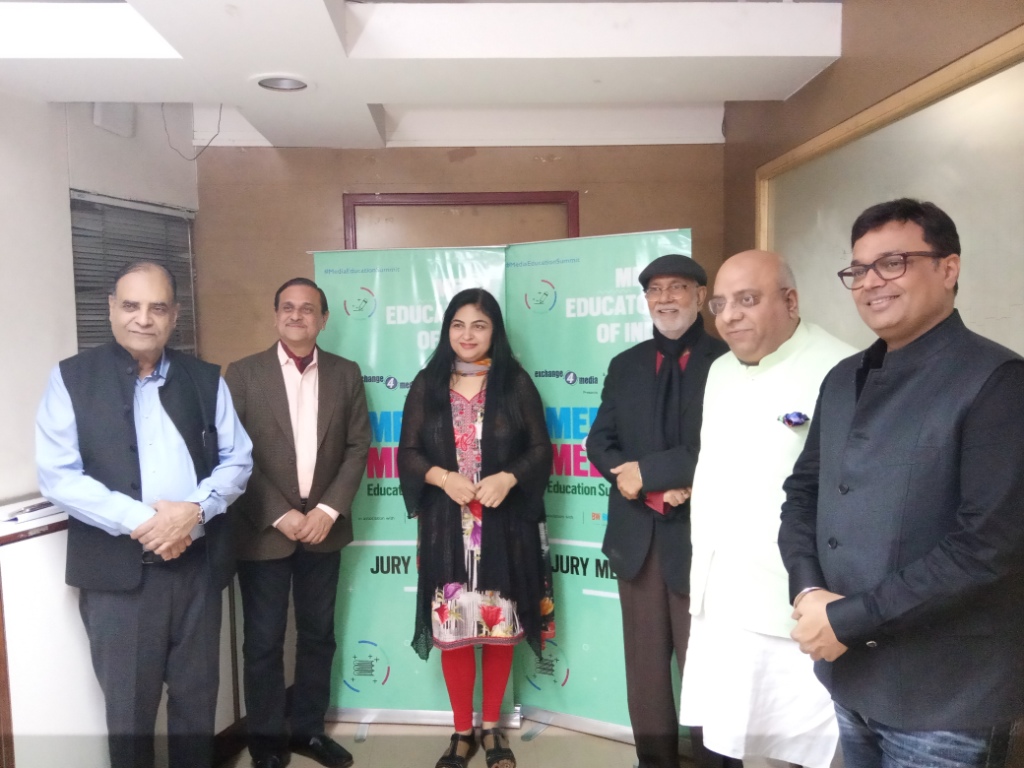 The jury meet of Media & Media Education Summit was held in New Delhi on 17th November.
The jury members included: Padma Shri Dr. Pritam Singh, Former Director, IIM Lucknow, MDI Gurgaon, Dr. Surbhi Dahiya, Course Director & Associate Professor English Journalism, IIMC, Avinash Pandey, COO, ABP Network, Dr. Annurag Batra, Chairman and Editor-in-Chief, BW Businessworld and exchange4media Group, Alok Mehta, Former President, Editors Guild of India and Sajal Mukerjee, Director Apeejay Institute of Mass Communication.
The Media & Media Education Summit has received overwhelming response in its first year. The jury received over 100 across categories like-- Prof. KM Shrivastav Award, Lifetime Achievement Award (Male), Lifetime Achievement Award (Female), Contribution to Media Education, Visionary Leader in Media Education, Best Media Educator (Professor), Best Media Educator (Associate Professor) and Best Media Educator (Assistant Professor).
Speaking about the jury process, Dr. Singh said, "This is a great initiative and a much needed one. We had intense discussions while choosing the winners and it was a closely contested process."
The Media & Media Education Summit will be held on 22nd November in India International Centre, New Delhi.
exchange4media Group Service
N Ram, eminent journalist and Chairman the Hindu Publishing Group, has been selected under the prestigious award category of 'Raja Ram Mohan Roy award'.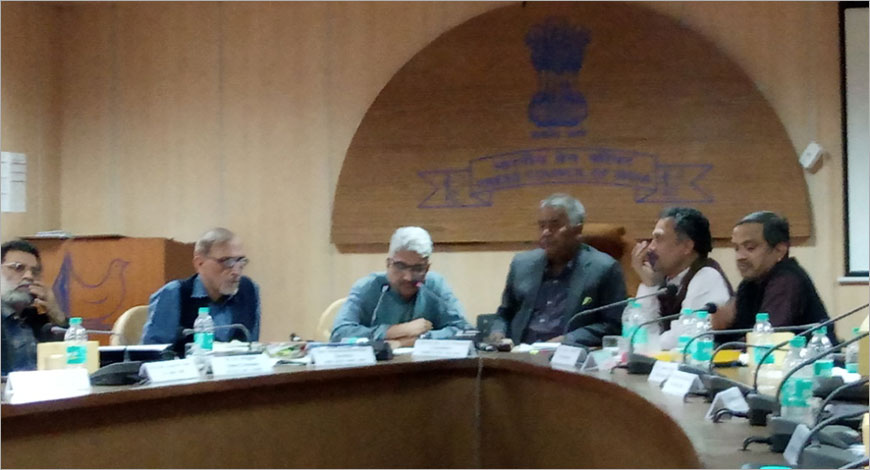 On the occasion of National Press Day today, the Press Council of India will honor winners of the National Awards for Excellence in Journalism.
Among the winners, N Ram, eminent journalist and Chairman the Hindu Publishing Group, has been selected under the prestigious award category of 'Raja Ram Mohan Roy award'. Ruby Sarkar, Chief Correspondent, Deshbandhu, Bhopal, and Rajesh Parshuram Joshte of Daily Pudhari, Ratnagiri, will be jointly awarded in the category of 'Rural Journalism'.
V.S Rajesh, Deputy Editor, Kerala Kaumudi, has been selected under the award category of 'Developmental Reporting' while Subhash Paul of Rashtriya Sahara, will be awarded in the category of 'Photo Journalism-Single News Picture'.
Mihir Singh, Photo Journalsit, Punjab Kesari, Delhi, has been selected in the category of "Photo Journalsim-Photo Feature'. P. Narasimha, Cartoon Editor, Nava Telangana, Hyderabad, has been selected for the award category of "Best Newspaper Art: covering cartoons, caricature and illustrations'.
The Press Council of India, as the only statutory authority entrusted with the responsibility of encouraging the media to pursue its duties following the dictum of "freedom with responsibility", instituted these awards in the year 2012 to encourage journalists, photojournalists, freelancers to excel in print journalism.
exchange4media Group Service
Arpan Chatterjee has been designated Chief Operating Officer - Digital  and will report to TPM's Chief Executive Officer, Karthik Balakrishnan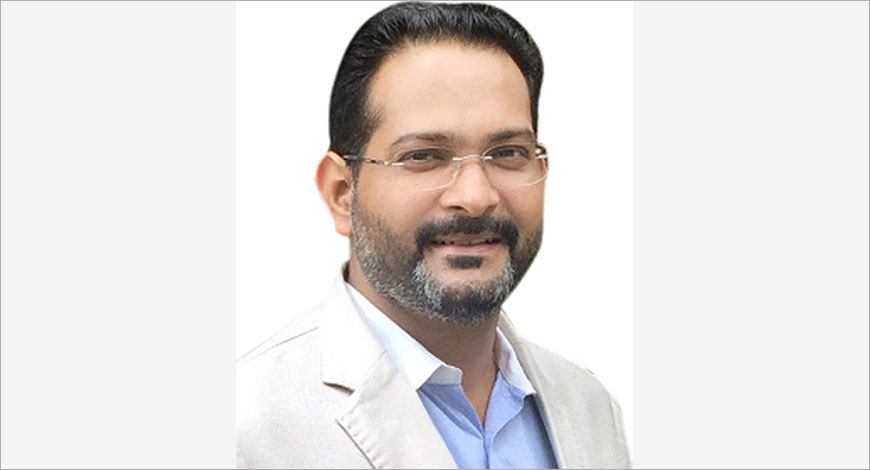 The Printers Mysore, publisher of Deccan Herald and Prajavani newspapers and Sudha and Mayura magazines, has appointed Arpan Chatterjee as its new head of digital business.
Chatterjee, who joins The Printers Mysore from The Hindu Group of publications, has been designated Chief Operating Officer - Digital and will report to TPM's Chief Executive Officer Karthik Balakrishnan.
He has over 20 years of experience across leadership roles in Indian media companies and new economy businesses. He has previously worked for companies such as NaiDunia, Webdunia, Dice Inc, Andale Inc and The Times of India. He has been associated with industry bodies like MRUC (Media Research Users Council) & RSCI (Readership Studies Council of India). ). He has done his executive education from IIM Calcutta.
TPM CEO said Chatterjee would play a pivotal role in driving the organisation forward on the digital initiatives the group is undertaking. "We are looking to capitalise on our strengths as a legacy publisher to build a print and digital media business for the 21st century media consumer. Arpan's on boarding goes to the core of our transformation, where he will drive our digital business vision," said Balakrishnan.
Chatterjee said, "I'm very excited about the opportunity to chart a digital transformation for one of India's most respected media companies. The company has a very compelling vision of its digital future and I look forward to working with all the stakeholders in bringing this vision to life."
exchange4media Group Service
At the Media for Humanity and Peace Conclave in New Delhi, media experts spoke on fake news, role of media to ensure peace, and much more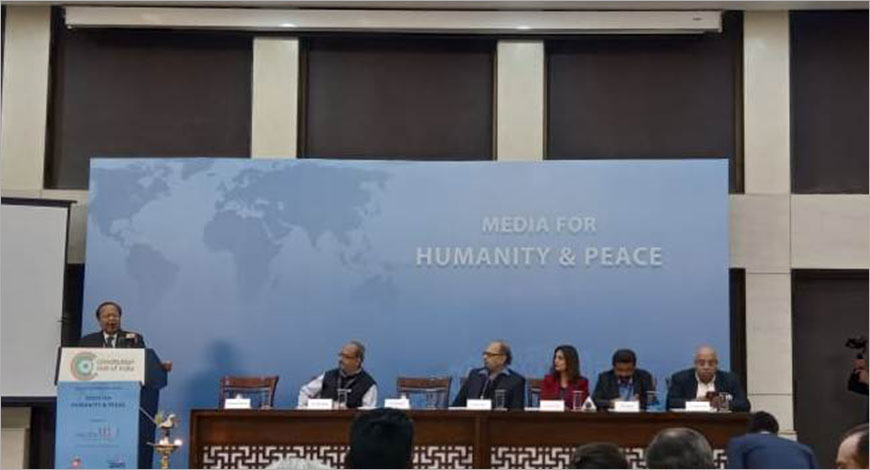 At the Media for Humanity and Peace Conclave, seasoned journalists spoke about the factors that have made media an active agent of hate and a tool to threaten peace.
Prem Rawat, International Peace Ambassador during his inaugural keynote pointed out the necessity to take active participation in bringing lasting peace. "We have to be like the proverbial candle to light up the lives of others who are less privileged and this is the only way for lasting peace, and media plays a critical role in that," he said.
Speaking about the tough job that media was doing in a tough environment, Dr. Annurag Batra, Chairman and Editor-in-Chief, BW Businessworld and exchange4media said, "Media is doing a tough job in tough circumstances and despite that international networks like CNN etc. spend around 50 per cent of their budget on content. In India, the average money spent on content is less than 10 per cent and 45 per cent is still spent on distribution."
He also spoke about the issue of fake news and about its impact on media, "The biggest threat today is fake news and media is not creating fake news, in fact it is at the receiving end of fake news."
Veteran journalist Saeed Naqvi in his address underlined the role media needs to play to ensure peace. He spoke about the cacophony and the agenda driven journalism that has become a lethal mix and threat to peace. "One of the biggest crises today is the total loss of credibility of media and this is posing a big threat to our attempts to have a society that is not divided on trivial issues, but unfortunately we have all become victims of this kind of media and continue to be so."
K G Suresh, Director General, Indian Institute of Mass Communication lauded the role that media has played but also pointed out to the selective reporting that some media houses do to distort truth. "I have extensively covered Kashmir and what I have found is that some media houses are giving too much importance to handful of stone pelters at the cost of ignoring larger issues that concern the population. And this kind of reporting undermines the larger story which is beyond violence. We need to report what is going on the ground and then only change will come", stated Suresh.
"I'm also worried about the aggression in the language of media today. We are calling for war and that is not the true language of media and such language is purely rhetorical and not substantive," he further added.
Sheetal Rajput, Deputy Editor, News 24 raised the issue related to primetime show formats and argued that there was no substantial evidence that debate formats only attract audiences and get the TRPs. In her view such assumptions need to be changed and challenged.

A 108-page issue was released to commemorate this milestone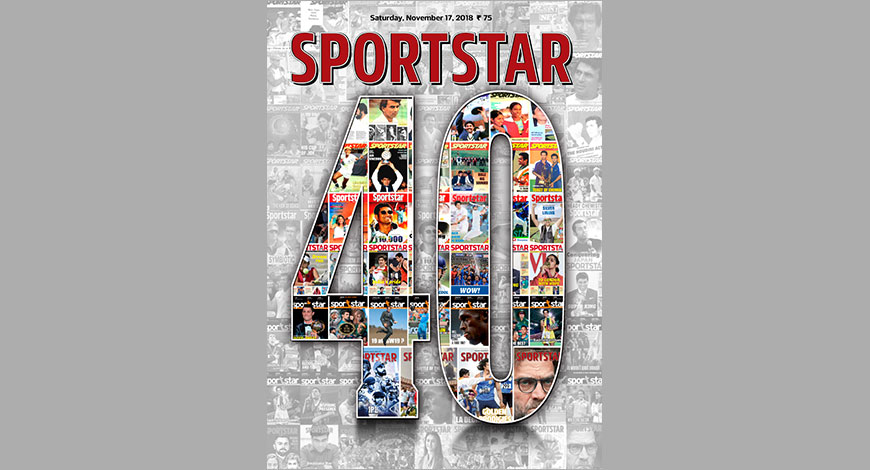 Sportstar, the multi-sport magazine published every fortnight by The Hindu Group in India, is celebrating its 40thanniversary. A 108-page issue was released to commemorate this milestone.
"In such an age, it's a challenge for a sports magazine to stay relevant, but throughout our journey we have reinvented and re-vigourised our content to suit the palate of the changing times. We have been steadfast in offering our readers what they want to read, taking them closer to their sporting icons. Our journey has been made memorable because of the love and encouragement of our readers – who also include the top sporting personalities of the country. We want to thank our readers with this collector's edition of the magazine," says Ayon Sengupta, Editor, Sportstar.
On July 1978 the first issue of The Sportstar was published with tennis legend Bjorn Borg on the cover. Priced at Re 1, the magazine offered a ringside view to the world of domestic and international sport.
The 108-page issue will have long commentary pieces from some of the most-experienced sportswriters of the country doing a deep-dive into the growth and health of games like cricket, football, hockey, tennis and a few more. There will also be selected short interviews from 40 great Indian personalities – like Sachin Tendulkar, Kapil Dev, PV Sindhu, Dhanraj Pillay, Abhinav Bindra – talking about their love for the game. Famous columnists – Sunil Gavaskar, Greg Chappell, Brian Glanville, Geet Sethi, Karun Chandhok, Sunil Chhetri – too pen some special odes. There is also a time-line of 40 years, highlighting the top Indian sporting moment from every year of existence.
exchange4media Group Service
The 88-year-old celebrated publication is getting a new owner for the second time in a year. Meredith bought Fortune in January this year.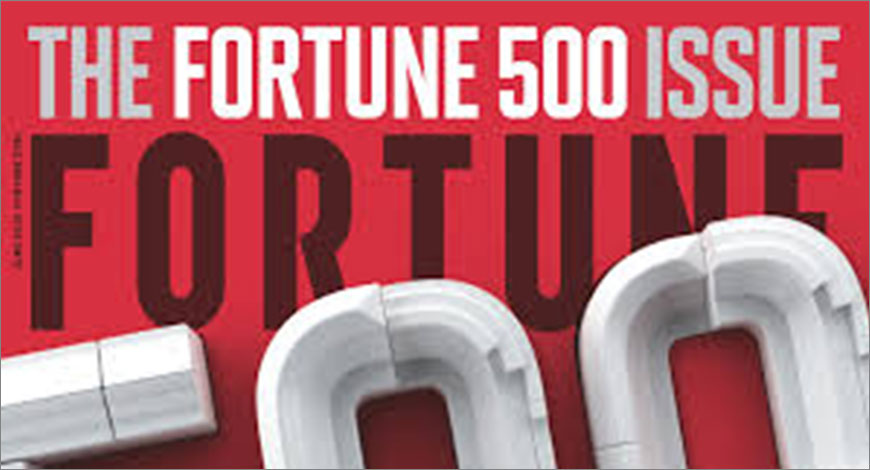 US-based publisher Meredith has announced that it has decided to sell Fortune magazine for $150 million to Fortune Media Group Holdings Limited owned by Thai businessman Chatchaval Jiaravanon, according to media reports. The celebrated publication is getting a new owner for the second time in a year. Meredith had bought 88-year-old Fortune as part of its acquisition of New York giant Time Inc. in January itself.
Chatchaval Jiaravanon is the son of Sumet Jiaravanon, Executive Chairman of Thailand's biggest conglomerate, Charoen Pokphand Group. The group is a Bangkok-based conglomerate with businesses in telecommunications, food, retail, automotive, finance, and pharmaceuticals.
According to media reports, Jiaravanon has said that he plans to increase investment in Fortune's "digital capabilities, geographic expansion, and editorial talent."
"Our vision is to establish Fortune as the world's leading business media brand, with an always-on reach and global relevance," he was quoted as saying in a statement by some media reports.
Clifton Leaf will reportedly remain the Editor-in-Chief of the publication and Alan Murray will remain its President and become CEO.
According to reports, Meredith will continue to provide short-term business services to Fortune. Meredith and Fortune Media Group Holdings Limited have entered into an agreement under which Meredith will continue to provide services such as corporate sales, consumer marketing, subscription fulfillment, paper purchasing and printing.
Fortune is known for its franchises including the Fortune 500, 100 Best Companies to Work For, Most Powerful Women, World's Most Admired Companies, and 40 Under 40, among others.
exchange4media Group Service