Influencer association helps Airbnb build a deeper connect with their TG
Varun Raina, Marketing Manager, Airbnb India speaks to exchange4media about the successful #LiveThere campaign and how Bollywood helps them connect with its young consumer
There's no stopping of Airbnb. With 30,000 listings in the country, the portal claims to have grown by 115 per cent. Moreover, there has been almost 2x growth in the number of nights booked on Airbnb in India since 2016. To deepen its presence its global campaign #LiveThere was brought in India in 2017. It partnered with MTV India for the #LiveThere contest, which gave winners a chance to go on a trip to Milan, London and Thailand with celebrities like Anusha Dandekar, Radhika Apte and Nikhil Chinappa, respectively and stay in Airbnb properties. These experiences were captured in a series of videos which amassed huge views.

B-Town actors Shah Rukh Khan, Twinkle Khanna, and Sonam Kapoor were promoting Airbnb and have stayed at lavish homes (promoted by them) in New York and Europe on social media.
We speak to Varun Raina, Marketing Manager, Airbnb India who gives his insights on the campaign, reliance on digital marketing and how Bollywood plays an important role in its communication:

Collaborations with bloggers and Bollywood celebrities like Shivya Nath, Twinkle Khanna and Gauri Khan happen to be a crucial part of your marketing strategy. How much conversions have you seen on the back of that?

By associating with social media influencers and Bollywood celebrities, we see a huge potential in establishing the connect between films and travel. This is in the endeavor to meet the demand of the 230 million urban millennials in India who are seeking a more exciting way to experience the world. A number of Bollywood celebrities like Shah Rukh Khan and Sonam Kapoor have travelled with Airbnb and shared their experiences with their massive fan base on social media, which further helped us garner a positive visibility for the brand. It is certain to say that these influencer-associations, have helped Airbnb build a deeper connect with our young, dynamic audience who love to emulate their favourite stars.

What was the aim of the #LiveThere campaign? How has the response been for the videos?

With the #LiveThere campaign and contest, we wanted to give travellers the opportunity to live like locals in their favourite cities, by giving them access to popular icons and explore based on passion points (that are important to them) adventure, shopping and art.

The response has been overwhelming as we received several entries from across geographies. #InMilan featured Anusha Dandekar where she discovered the hidden fashion hubs in Milan. While #InThailand had Nikhil Chinapa, exploring the breathtaking locales of Bangkok and #InLondon featured Radhika Apte, where they immersed themselves in the vivacity of London's art and culture. Till now, all three videos have received a phenomenal response and have garnered over 3.2M+, 1.7M+ and 1.6M+ views respectively as they continue to inspire travelers across the world to break away from the ordinary and travel differently.

In Airbnb's case digital marketing has always played a pivotal role. Did you ever feel the need to use traditional mediums?

Aligned with the needs of our consumers, we had implemented a holistic, 360-degree marketing approach to engage with the travel community in India. Through digital engagement we have been successful in taking the value of Airbnb closer to our consumers. This extends to social media interaction, as well as leveraging the digital medium to connect users with influencers who choose Airbnb. We feel that digital medium will continue to play a critical role in our marketing plans and we will continue to look at engaging with our audience with innovative content.

Another digital campaign which received phenomenal appreciation was the Airbnb Diwali campaign in October 2017. It invited the world to celebrate the vibrant festival like locals. It was part of Airbnb's larger global campaign, Live There and captured how there are no strangers on Airbnb.

Apart from digital medium, we have also explored other platforms, in the past. For instance, last year in April 2017, the #LiveThere campaign assets were shot in Paris and Rome. It was later amplified across a variety of channels and platforms including print, digital, out-of-home, and social media.

What's the game plan this year? What will be the key focus areas?

We see a huge potential in meeting the demand from the 230m urban millennials in India for a new and more exciting way to travel.

For the last 10 years, Airbnb has revolutionized travel by creating a technology platform that has empowered millions of people to become entrepreneurs. In the next 10 years, Airbnb is determined to deliver magical travel by empowering even more people to become hosts, transforming luxury travel.

Airbnb India is witnessing 200 per cent growth YoY. What's the target?

With almost a million Indians having travelled on Airbnb, the concept of home sharing is fast gaining acceptance and popularity in the country. Additionally, India as a market is not only home to a growing traveler base, but also an attractive destination for travelers from across the world owing to its vibrant colourful cultural diversity and heritage.

Over the next year, we intend to sustain this momentum and forge mutually beneficial partnerships with local business and communities, regulatory bodies, state governments and relevant influencers to take Airbnb deeper into the markets as well as to build a stronger connect with the travellers, globally.

In the bigger scheme of things what's the goal of Airbnb?

Our biggest focus in India is to get more people to become acquainted to the value that Airbnb can add to their travel experiences, and to reap the benefits of home-sharing. We're on a steady growth trajectory in the country as we continue to expand our network. For a country like India, which is so rich, diverse and has a growing demand by customers - Airbnb is putting collaborative efforts to strategically connect with its audiences across platforms.

exchange4media Group Service
Buhlmann will step down on December 31 but will continue as a special advisor. Executive Chairman, Tim Andree will take over the role along with his current responsibilities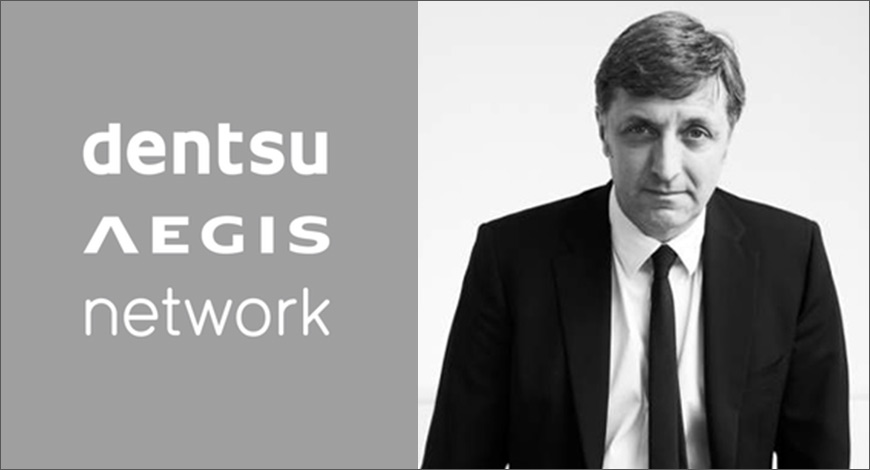 Jerry Buhlmann, Chief Executive Officer, Dentsu Aegis Networks will be stepping down. According to media reports, Buhlmann will step down on December 31 but will continue as a special advisor.
Tim Andree will take over the role along with his current responsibility as Executive Chairman of Dentsu Aegis Network, as well as being a member of the board as Executive Vice President of Dentsu Inc.
"After nine years as CEO of Dentsu Aegis Network and before that Aegis Group plc, I am very proud of what the organisation has achieved in that time. The highlight for me has been working with a group of very talented people and the impact we have been able to make based on strong team work, a supportive parent company and a dynamic culture," said Buhlmann.
He added, "Importantly at this time, the quality of the Executive Management Team is exceptional, the business has strong momentum and I'm confident will continue to thrive and grow strongly at a time of disruptive change in the market. Dentsu Aegis Network is a critical part of the Dentsu Group's growth story and with Yamamoto leading the Group and Tim Andree leading Dentsu Aegis Network, I have no doubt that the future will be very bright as the business moves to the next phase of its development."
Buhlmann led the Aegis Group through its acquisition by Dentsu in 2013, having become Chief Executive in 2010, a year after joining.
Toshihiro Yamamoto, Representative Director, President and CEO of Dentsu Inc. said, "From the start, Jerry has had a bold vision for Dentsu Aegis Network. His drive and leadership has ensured that Dentsu's acquisition of Aegis Group plc has been an outstanding success. Dentsu Aegis Network is today a highly-integrated and highly-competitive global marketing service group built for the digital economy. Since 2013, Dentsu Aegis Network has doubled its revenues from £1.8bn to £3.6bn and grown organically at twice the rate of its competitors. The Dentsu Board thanks Jerry for this great contribution and leadership."
"I am delighted to appoint Tim as Jerry's successor. Ever since joining Dentsu in 2006, Tim has led the globalization of the Dentsu Group. As a member of the Dentsu Inc. Board and also the executive chairman of Dentsu Aegis Network, Tim has a deep understanding of the business's market proposition, culture and values," announced Yamamoto.
Andree cited the "remarkable growth' of the network to Buhlmann and the management team, "I have worked hand in hand with Jerry and the management team over the years and for this reason, the Dentsu Aegis Network management will move to the next stage with strong continuity and stability. We will continue to evolve as the most collaborative of networks known for its creativity, client focus and innovation."
Sharma who was recognized as PETA's person of the year 2017 has recently announced her dream project of building an animal shelter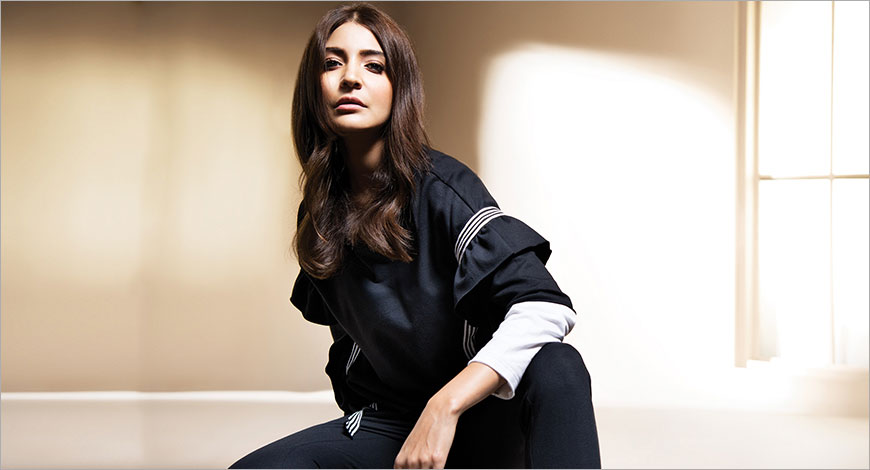 Bollywood actress Anushka Sharma has joined hands with Discovery to promote a global awareness movement to save tigers from extinction. Anushka will promote Project C.A.T: Conserving Acres for Tigers, aimed at raising awareness to preserve the habitat of the declining numbers of the wild tiger. Discovery has collaborated with World Wildlife Fund (WWF) for Project C.A.T.
Sharma who was recognized as PETA's person of the year 2017 has recently announced her dream project of building an animal shelter.
"Tigers - the glorious wild cats are in real danger of getting extinct and they need our help. As a large predator, tigers are an umbrella specie and play a critical role in ensuring that the delicate ecological balance in the wild is maintained," said Sharma. "The current situation is a sad reflection of us as human beings. All of us need to reflect how we can contribute to make the world a better place to live and ensure that our future generations too can experience this magnificent creature. I just cannot fathom this world without them."
"More humane than you think, you could say, almost human, like us," signs off Sharma in the video.
"Tigers are a revered specie and is disturbing to know that their population has shrunk 96% over the last century and only as few as 3900 are left in the wild across the world," said Karan Bajaj, Senior Vice President & General Manager - South Asia, Discovery Communications India. "We are excited to partner with Anushka Sharma to ignite awareness about tiger conservation and help promote the global movement to save them. We will use the collective power of our media brands to amplify the message of Tiger conservation."
As part of the WWF partnership launched in 2016, Discovery's Project C.A.T. program funds nearly two million acres of protected habitat in India and Bhutan to protect and increase the wild tiger population. This year Discovery has further increased the ambit of Project C.A.T by extending support to WWF for Tiger conservation initiatives in Sundarbans forest located in the coastal region of Bay of Bengal.
Assigned with the prestigious task of creating various public facilities during Kumbh 2019 in Prayagraj (Allahabad)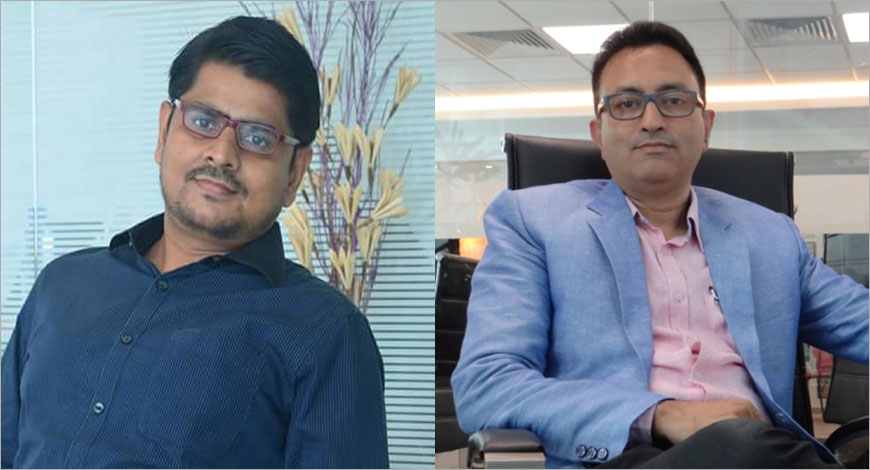 BTL and Experiential Marketing agency 'The Reach' has been assigned with the prestigious task of creating various public facilities during Kumbh 2019 in Prayagraj (Allahabad) from January 15 to March 4, 2019.
Kumbh2019 is expected to witness a footfall of 120 million to 140 million devotees.
The Reach has been mandated to create following public utilities by Kumbh Authorities
1000 Changing Rooms at the Ghats

300 Hand Washing zones

300 Water ATMs

100 Mobile traffic barriers

50 First Aid cum Medical Zone.
Kumbh Mela is included in the "Intangible cultural Heritage of Humanity" list by UNESCO. Vijay Kiran Anand (IAS) Prayagraj Mela-Adhikari (Kumbh Mela), said, "The Authority intends to provide essential services and smooth experience to pilgrims. For this they were looking to partner with like-minded agencies, which can fulfill the requirement of this grand pilgrimage. We all are binded by one vision, which is of achieving the vision of Divya Kumbh and Bhavya Kumbh 2019."
Omprakash Tiwari, Managing Director, The Reach, said, "Kumbh Mela is the largest congregation from all walks of life across the country and abroad. It is the best and the fastest medium for a brand to find connect with millions of its TG at one shot."
Tauquir Zaidi, Chief Advisor & Consultant, The Reach, believes this to be just the beginning. He adds, "The Reach has been continuously expanding its network since its inception three years back. Apart from ground activation, the team is already working on various projects related to Impact Assessments, Urban and Rural surveys, Data Collection and Product Sampling."
TV channels across the country go all out with special programming and activities for Children's Day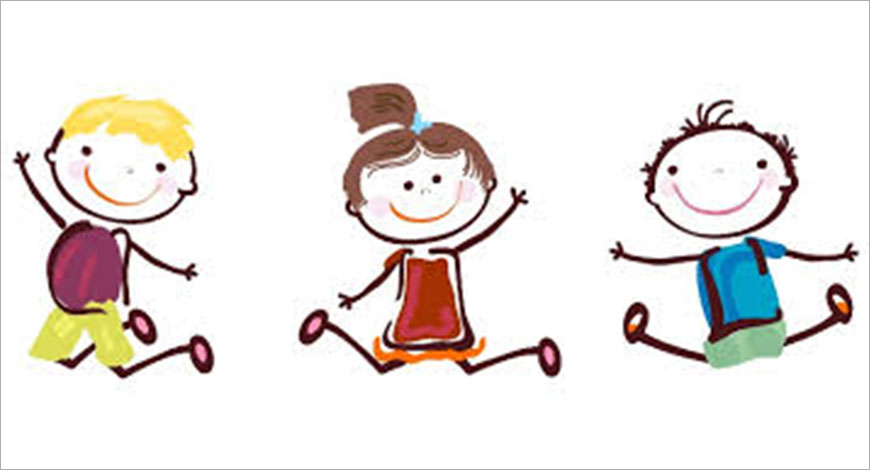 Apart from the regular kids' shows on channels, TV channels in the country have dedicated a special space for the little ones on this Children's Day.
Nickelodeon India, the children's TV network owned by Viacom 18, kicked off its Children's Day celebrations from November 10th. The entire channel got a makeover with Children's Week bugs, Astons, Bumpers and Idents. The entire week saw Children's Week special content with the premiere of Gattu Battu's first TV movie and a mini-movie of Shiva! Along with this, the kids were treated to Motu Patlu Blocks every day.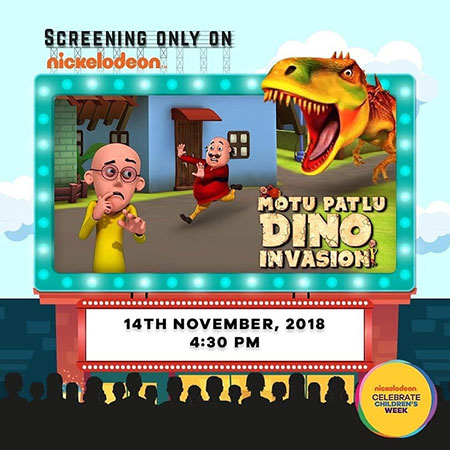 On the digital and social media front, the channel conducted a social media contest asking kids to choose their favourite Motu Patlu movie which will be aired on 14th November. Funny and quirky GIFs and posts kept the momentum alive on social media.
Even on the website, the children are having a gala time with the All-New Children's Week Special Slime Jump game! Bringing alive the very essence of Nickelodeon, the children get to choose their favourite toon who will get slimed! Bring out the inner child in you and click on the link to play Slime Jump. Nickelodeon's Children's Week will also get amplified through fun engagements at select schools and a special celebration with kids at the Angel Express Foundation.
The market leader in the Malayalam news channels Asianet News is celebrating Children's day in an innovative way. They implemented a session called 'Child Editor' in between the regular bulletins and have chosen kids to do live bulletins. The Kids Editor session in the channel started on November 10th and will be aired till November 14th. Asianet News has chosen 14 children to do14 live bulletins for 5 days.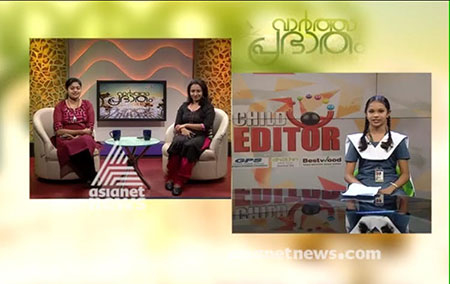 Manorama News, another major player among the Malayalam News channels, also has a devoted space for the kids as part of their Children's Day celebrations. The channel telecasts a special story session called 'Innathe Kanmanikal'- news stories about specially-talented children, between the regular news bulletins. Apart from that, they are running a special show on the Children's Day and a group of kids will be visiting and having an interactive session with the famous Malayalam Children's writer CP Pallipuram.
Kushi TV, the Telugu Television channel from Sun Network hosted an event in Vijayawada on Nov 04, 2018 to celebrate Children's Day. The channel premiered fresh series such as Mad Hatter, Bat Pat, and Turning Mecard for the first time for the audiences of Vijayawada.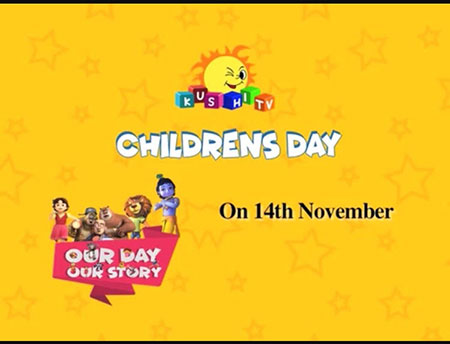 At the event, they also showcased its prime properties such as Heidi (3D), Robot Train, Garfield, Yoko etc, acquired from different parts of the world. Apart from premiering kids shows, the channel conducted game activities that reinforced the parental care that every child would need and to show the parents how unique each child is and to help every child appreciate himself. The program will be telecast on the channel on November 14. They have also chosen two children to visit the radio station and be a part of a radio show.
Colors Gujarati hosted a special show named 'Rasoi Show' as part of children's day special. The show witnessed the participation of celebrity chef cooking his son's favorite dish and the cooking expert done a show with a guest girl where she has cooked the guest's favorite dish.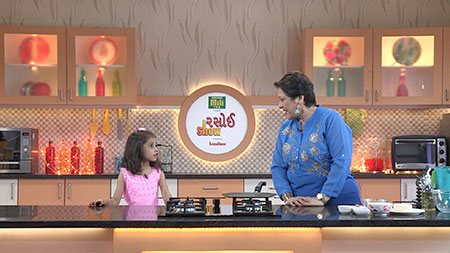 Colors Marathi is celebrating Children's Special Week from Monday to Wednesday. The Children's Day week was celebrated on kids reality show, Sur Nava Dhyas Nava Chote Surveer. The show had a mime act, which was presented by Mudra Group and highlighted the style of judges and participants. The show had a Thank You moment where parents expressed their gratitude and love toward the participants. The celebration also witnessed a magic show session by magician Jitendra Raghuveer. As part of the celebrations, the show didn't have an elimination this week.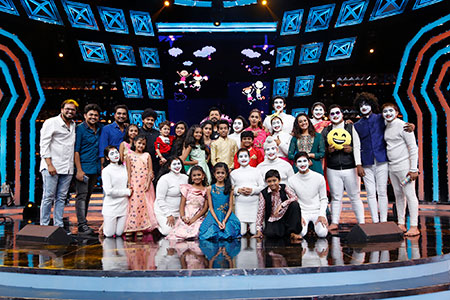 Kannada Prabha, the Kannada daily has launched Fancy Dress page for children. They have invited parents to send photos of their kids wearing fancy dress attire and the best 14 photos were published in the Children's Day special edition page of Kannada Prabha.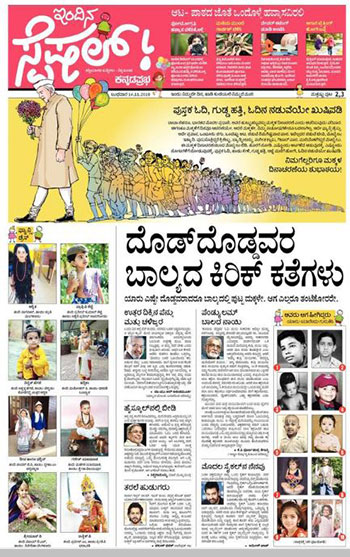 Senior Reporter, exchange4media, Bangalore Neethu reports on media, marketing and advertising industry. In the past she has reported on start-ups, education and health sector for over 6 years.
Hershey India enters highly competitive premium biscuit segment with the launch of Sofit Protein Cookies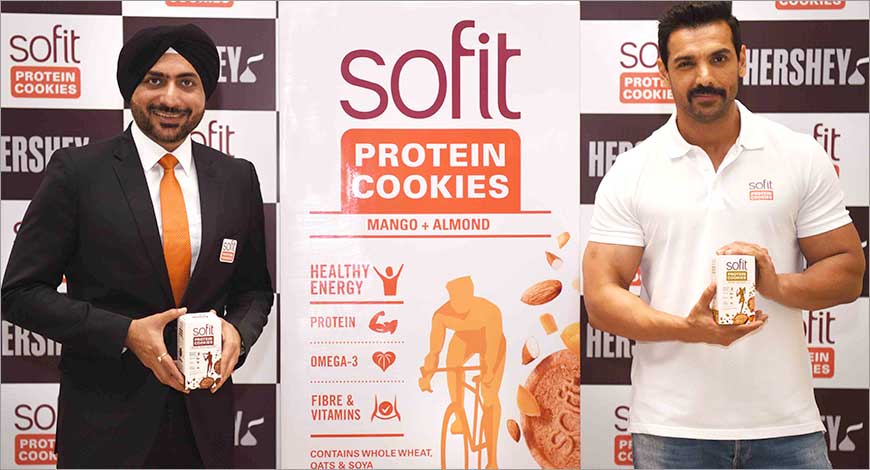 Hershey India has forayed into the $800 million premium biscuit market, particularly in the better-for-you segment, with Sofit Protein Cookies. Targeted towards the health-conscious working professionals in metros, the biscuits will be widely distributed across stores and e-commerce portals from November 14.

Available in three flavours, these protein cookies are the second product launch from Hershey India after Kisses last month. According to media reports, the launch of the new products is part of Harshey's plan to invest $50 million in India.
Talking about the latest launch, Herjit Bhalla, Managing Director, Hershey India, said the need to have a "unique differentiated good quality product" resulted in protein cookies. He shared that the company is in early stages of building the portfolio further.
He added, "Consumers already associate Sofit for its protein benefits, and we believe that there is a white space in the category, i.e. a delicious cookie with benefits of protein. As a result, Sofit was the best bet to enter this big biscuit category."
The MD has set its ambition high. "The ambition is to be a leading player in every category we enter."
On the competition in the category, he said, "It operates in the premium category so everything else that sits there is in a way an alternative that consumers can choose to."
In due course, a 360-degree marketing campaign for the new product featuring brand ambassador actor John Abraham will roll out. Bhalla pointed out that there will definitely be a greater push on digital.
He shared that Hershey's "focus brands" have been growing at nearly 50 per cent. Sofit has logged a growth of 20 per cent per annum since Hershey's entered India in 2007. "On Sofit, we have a CAGR of 20 per cent for 10 years," he shared.
The total biscuit market in urban India is $2.8bn, growing at 10 per cent while the premium end is roughly $800mn growing at 17 per cent.
As Ranveer Singh and Deepika Padukone get ready to tie the knot on November 15, would we get to see them coming together for brand endorsements?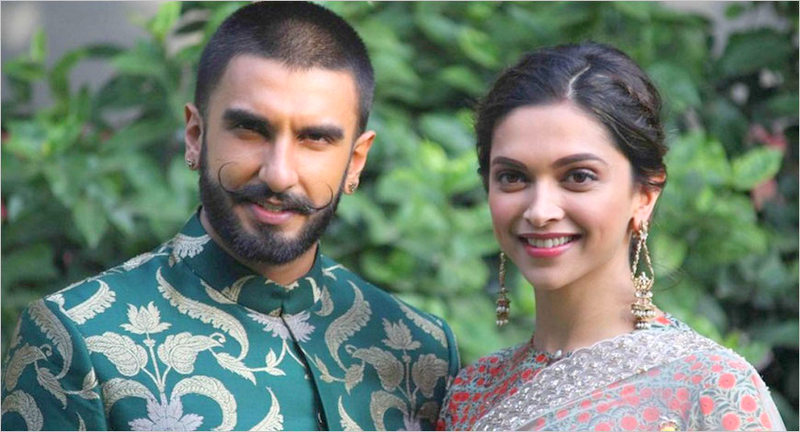 One of Bollywood's hottest couples Deepika Padukone and Ranveer Singh have become the talk of the town as they are all set to tie the knot on November 15.
Well, it is no secret that marriage between celebrities only adds to their brand value. Saif Ali Khan & Kareena Kapoor as 'Saifeena' or Virat Kholi & Anushka Sharma as 'Virushka' are already proof of the success of a couple's brand value in India.
So, could we see Deepika and Ranveer following suit? While everyone is trying to find out any possible information about the much-talked-about wedding, we thought of checking out the brand value of the two stars and understand the difference that the union will bring about.
Celebrity endorsement has always been a hit among brands and over time, we have seen an increase in the number of couples joining the race. These couples are said to charge a hefty amount for endorsing brands and products together.
In the 2017 report by Duff and Phelps titled 'Rise of the Millennials: India's most valuable celebrity brand, Ranveer Singh was valued at $42 million. The actor has been the brand ambassador of around 20 brands. It is estimated that he currently charges around Rs 3-4 crore per deal. According to the Forbes list of Top 100 celebrities for 2017, the actor made Rs 62.63 crore during the year, reportedly from brand endorsements.
On the other hand, Deepika Padukone has the highest brand endorsements in her kitty among actresses. She is currently endorsing 18 brands. Padukone charges around Rs 1-5 crore per deal. According to a media report, she quoted a whopping Rs 8 crore for a three-day shoot to endorse an airline brand.
Aman Abbas, Co-Founder Commwiser Consultants, believes, "The Deepika-Ranveer wedding creates a big opening for brands that want to attract young married couples and youth alike. We expect to see associations in clothing, jewellery, accessories and beauty categories to some fun and aspirational brands in travel and tourism, fitness, luxury and home products."
He adds, "A lot of brands now look for more than just endorsements in ATL campaigns. They are keen to showcase how they are an intrinsic part of these influencers' personal lives. Wedding being a very personal affair is the opportunity for brands to generate that visibility and trust which is far more valuable than a typical TV commercial."
However, what's interesting is that some brands that Ranveer endorses are in a direct competition with brands that Deepika endorses, like Vivo & Oppo, Head & Shoulders & L'Oreal Paris, Adidas Originals & Nike, and Kotak Mahindra Bank & Axis Bank. It would be interesting to see what new strategy these brands adopt after the marriage.
Ranjeet Kumar, CEO Team Pumpkin. "For the movie frenzy millennial, DeepVeer will surely become the next couple sensation after Virushka. Both Deepika and Ranveer have strong individual imprints on young consumers; this wedding will undoubtedly scale up their brand power as a couple. Our agency plans to optimize the added value Deepika and Ranveer will bring together, especially for the brands targeting young couples."
Brand Expert, Nupur Krishna shares, "Looking at brand Deepika and Ranveer I'd say that the whole is greater than the sum of its parts. So far, Ranveer's eclectic and effervescent style and Deepika's fresh and modern independent woman image, endeared them to their fans mostly from the younger demographic. However, marriage would lend both of them a persona of maturity and responsibility which would open them up to many more product categories. Also, I don't think it would have any adverse effect on them currently endorsing rival brands as individuals. If anything, it would add a bit of buzz as fans would speculate about the differing taste of married couples".
According to N Chandramouli, Brand Expert & CEO of Desire, "When two personalities as different as Ranveer and Deepika come together, it does not have the same context as several other celebrities. In this case, they endorse brands which are competing, banks, phones, paints etc". "I think both of them will continue to maintain individual brand personalities after their marriage too and not look at common endorsements as brand conflicts are significant and will not add to their endorsement value," he adds.
"You may see them endorsing brands together only after a couple of years. I think they can extract more value as individuals than as a couple for now," Chandramouli explains. Both the stars are on the top of their respective games and have now entered the club of 'power couples'.
And when it comes to endorsements, power couples of Bollywood have always been the first choice of advertisers. Recently, 'Virushka' made headlines when they featured in Manyavar Mohe TVC. In the past also we have seen many Bollywood couples sharing screen together for a brand.
Shah Rukh Khan and Gauri Khan appeared for D'décor, while Aishwarya Rai Bachchan and Abhishek Bachchan came together for Prestige and Lux. Kajol and Ajay Devgan have done many TV commercials together, including Whirlpool, Lifebuoy and Alpenlibe.
It will definitely be interesting to see how this power couple takes over the advertising world and what marketers and advertisers plan for them. The two are endorsing almost 40 brands together.
Correspondent A post-graduate from the prestigious Indian Institute of Mass Communication, Dolly reports on advertising, marketing as well as the digital domain. In her free time, she loves travelling and reading.
At the exchange4media Conclave, Headline Speaker - Tamara Ingram, Worldwide CEO, J. Walter Thompson Company will speak on 'Hu(man) and Machine', and whether AI can be creative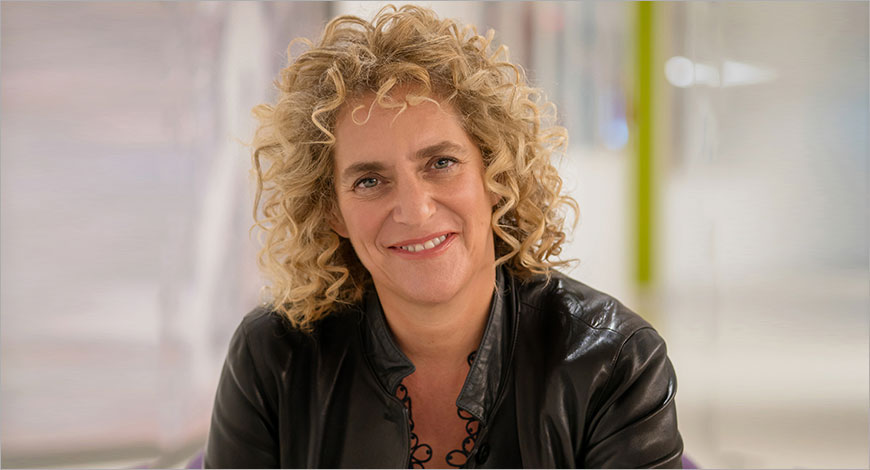 Creativity maybe the ultimate moonshot for artificial intelligence. But now the question that remains is how far AI can or should go in the creative process? At the exchange4media Conclave which is scheduled to take place on November 16 in Mumbai, Tamara Ingram, Chief Executive Officer of J. Walter Thompson Company, who will be the Headline Speaker at the event will be speaking on the topic 'Hu(man) and Machine', and whether AI can be creative.
With digital technology now enabling machines to learn, recognise and respond to humans - from digital assistants to driverless cars - the inevitable question follows: Can machines be creative? And will artificial intelligence ever be able to make art? Experts decode: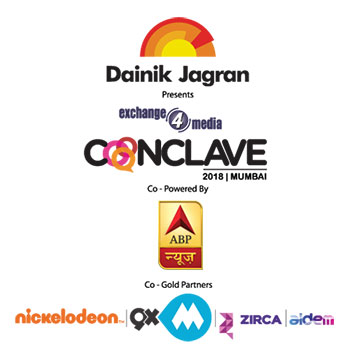 Exploring creative frontiers
Answering the question whether machines can be creative Sonia Khurana, Senior Vice President, OgilvyRED Consulting says, "Yes, we've seen evidence of it. Can it imitate the human mind? No. I am doubtful that AI will ever replace the creativity of the human mind. I have often wondered: will machines be able to figure out how our minds work, which are a mystery to even us?"
Rajiv Dingra, Founder and CEO, WATConsult has a different take. He signals that the answer is an emphatic no. Dingra asserts that on their own machines can't get inspired and create abstract art or an idea but we can feed machines two unrelated topics and ask them to throw combinations of words or co-related content between these two topics. "They can be programmed to make creatives. Machines can also dynamically generate multiple creatives once fed with 3-5 elements which it can combine to form multiple versions of the same creative," he says.
According to Venugopal Ganganna, CEO, Langoor, artificial intelligence, in its infancy, is creating art today. "That art per se is often prescriptive to the learning models fed to it or the output is defined by the creator of the intelligence. In both the cases what the intelligence creates is still art - but with a strong influence of the creator or the input. The ability for AI to create original art with meaning on its own is a few steps after AI properly passes the 'Turing' test - which for now has only been partially cleared," he argues.
Augmenting art
Experts remark that we've barely scratched the surface of what is possible. While advancements in AI mean that computers can be coached on some parameters of creativity, experts question the extent to which AI can develop its own sense of creativity. Can AI be taught how to create without guidance? "My belief is machines in the future will aid creativity to help in mass scale creation, customisation and distribution but originality and abstract thinking is far off from the reach of machines in the near future," says Dingra.
Khurana points out that creativity is subjective. "However, developing good creative – ideas that connect with the audience in an impactful way – is not. It requires empathy, imagination, storytelling, art and more. Much more than data. It's the collaboration of logic from AI and magic from the human mind that will add to the effectiveness," she highlights.
Vikas Chawla - Co-founder, Social Beat hints that art is a form of expression and storytelling is something that will remain in the hands of creative people for the foreseeable future. "Theoretically it is possible for AI to create art and even content. And it has been tried, but the question remains as to whether art can be created based on data and past learning," he lets out.
Ganganna notes that artificial intelligence is still quite prescriptive about what it can or cannot do. He spells out that free-form creativity without input from programmers or creators of intelligence is a while away. "This means we have to define what creative is. Sure in the long-term horizon it is likely that machines will be free-form creative; but in the short-term it will be limited to the task at hand. If being creative means coming up with pastel paintings then machines will be able to do that. If the intelligence is created and/or trained to create videos that is what they will do."
What's next for AI?
Thought leaders ponder whether AI innovation will ultimately yield technology that can create without supervision.
Rohit Raj, Co-founder and Creative Chief, The Glitch reaffirms that a machine isn't capable of thinking on its own for it to replace a creative director. He calls AI as a strong left brain with a zero right brain. "Machines as the word suggests are devices that are programmed to react and behave in binary modules. Unfortunately creative minds do not behave in a binary model. If we can build a set pattern to do things, a machine will be able to build upon it and replicate it."
Raj states that AI is playing an important role in advertising by reducing execution time. "We are able to use AI to aid in design, in media buying processes and spaces where a "if this then that" rule applies. Design tools and edit tools using machine learning AI algorithms to aid the designer and editor to work faster by helping key out images or adding right filters etc. Things like buying the right media, targeting the right users, optimising costs etc., are things AI can aid in because computers can take in more data and process it faster than humans," he opens up.
Syed Murtaza, Head - Creative and Tech, Grapes Digital reflects that while machines follows numbers, routine and set patterns, only a human mind can express and bring the creativity alive in different and most unique forms. "Machines follow what we feed in as input, they are our reflection as we build them…till the time we can create a self-conscious AI more powerful than the human mind itself. We are already taking help of AI in creating art and making things beyond our imagination or capability but it's always powered by human intervention," he explains.
"What a machine can't do is 'feel'. It lacks empathy. So a combination of AI that generates ideas and a creative director who can shortlist and refine a plot, based on how it will make a person feel, based on his cultural and societal status, can easily work," states Raghu Bhat, Director, Scarecrow M&C Saatchi.
FoxyMoron's Rishabh Khatter emphasises that it's hard to determine who to give credit to; the machine or the human intelligence that drew up an algorithm with intent for it to do so. "AI is an enabler, one that is being used to facilitate the creation of things like art, which is an ever expanding field for better ideas. Khatter maintains that the industry is slowly inviting new AI concepts that amalgamate data and creative. "Such as dynamic content engines with the predictive automation of A B testing at the media front, video content engines that pre-templatise and dish out quick stackable videos in volume with simple user inputs or new tools that ask the user to upload their video script or story boards to give it a performance factor or the dreaded 'virality' score after running it through a whole bunch trending geo-targeted parameters," he shares.
Ultimately, there is no doubt that the boundaries of AI's roles in creative endeavours will definitely be pushed. It can definitely offer as a smart, efficient and inspiration assistant.

Correspondent, exchange4media, Mumbai Misbaah reports on advertising industry. Based in Mumbai, she interviews industry leaders in the creative, advertising and marketing space, reports news updates in the ad space. She drives the 'Chillout' section, and regularly reviews ad campaigns. In the past she has reported on mainline news, travel and lifestyle.
He was with Britannia for the last 17 years in roles of increasing impact in sales, marketing, strategy and P&L Management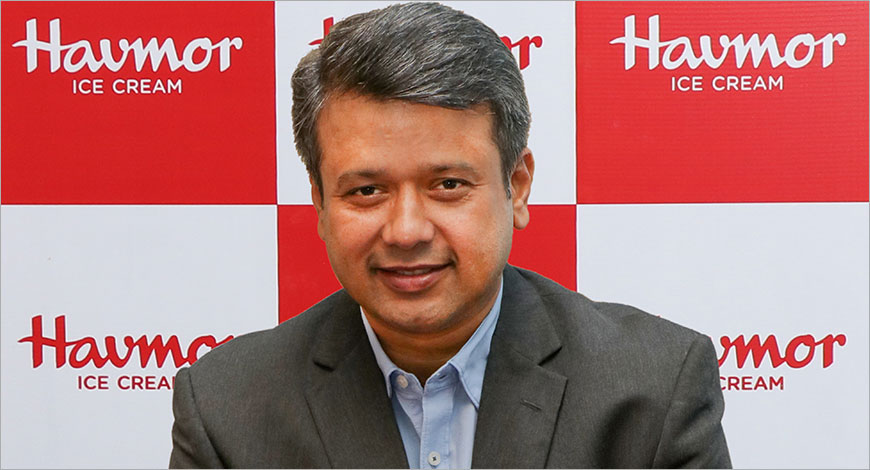 Havmor, the ice cream brand and a wholly owned subsidiary of South Korean conglomerate Lotte Confectionery, has announced the appointment of Anindya Dutta as its new Managing Director. He will be the first MD after Lotte acquired Havmor Ice Cream in Dec 2017.
Dutta will be taking forward Lotte's vision of expanding its business footprint in India. His mission will be at one end to leverage the legacy, the category expertise and brand equity that Havmor enjoys in the ice cream category to rapidly scale up the business towards a national leadership position and at the other end to evaluate and build synergistic expansion into adjacent categories.
Dutta brings 20+ years of leadership experience in the food industry across business verticals and categories including Bakery, Dairy and Confectionery. Prior to joining Havmor, he was with Britannia for the last 17 years in roles of increasing impact in sales, marketing, strategy and P&L Management. In his past assignments at Britannia he was heading the Dairy and Bread business and more recently he was leading the International expansion of Britannia as the Vice President- International Business.
"He felt an obligation to his fans to keep creating," his daughter said in a statement to Reuters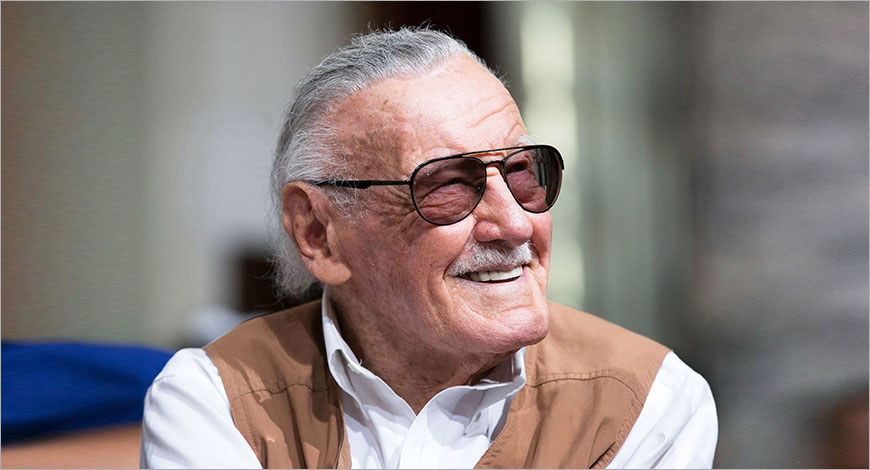 Stan Lee, co-creator of iconic characters including Iron Man, the Fantastic Four, Spider-Man, Daredevil and the X-Men, has died aged 95.
"He felt an obligation to his fans to keep creating," his daughter J.C. Lee said in a statement to Reuters. "He loved his life and he loved what he did for a living. His family loved him and his fans loved him. He was irreplaceable."
Tributes from fans and celebrities across the world poured in. Here are a few:
There will never be another Stan Lee. For decades he provided both young and old with adventure, escape, comfort, confidence, inspiration, strength, friendship and joy. He exuded love and kindness and will leave an indelible mark on so, so, so many lives. Excelsior!!

— Chris Evans (@ChrisEvans) 12 November 2018
RIP Stan Lee ! You're a legend my friend #rip #stanlee https://t.co/k0CRqjjjdA

— Jeremy Renner (@Renner4Real) 12 November 2018
Sad, sad day. Rest In Power, Uncle Stan. You have made the world a better place through the power of modern mythology and your love of this messy business of being human... pic.twitter.com/x6yZ6ClNSX

— Mark Ruffalo (@MarkRuffalo) 12 November 2018
We've lost a creative genius. Stan Lee was a pioneering force in the superhero universe. I'm proud to have been a small part of his legacy and .... to have helped bring one of his characters to life. #StanLee #Wolverine pic.twitter.com/iOdefi7iYz

— Hugh Jackman (@RealHughJackman) 12 November 2018
What a man. What a life.
When I first broke into Hollywood, he welcomed me with open arms and some very sage advice I'll forever take to heart.
A true icon who impacted generations around the world.
Rest in love, my friend. #imagination #stanlee ? pic.twitter.com/dw3FXMgyHp

— Dwayne Johnson (@TheRock) 12 November 2018
You let us be extra human... superhuman even. I am deeply honored to have been a small part in the Stan Lee constellation. pic.twitter.com/qmCrNHXUy1

— Mark Ruffalo (@MarkRuffalo) 12 November 2018
Damn... RIP Stan. Thanks for everything. pic.twitter.com/TMAaDJSOhh

— Ryan Reynolds (@VancityReynolds) 12 November 2018
Today we lost the hero of my favourite films. #StanLee
I almost believed he is a super hero who will never leave us ?
Along with him , my dream of meeting him, to discover a super power I always dreamt of having, will rest in peace forever n ever

— taapsee pannu (@taapsee) 13 November 2018
The man who made me believe heroes exist around us & within us.
Thank you @TheRealStanLee for giving us the hope & belief we all love latching onto... #RIPStan u will always be the worlds first super hero !!! pic.twitter.com/4JwjkWQqqc

— Arjun Kapoor (@arjunk26) 13 November 2018
Farewell Stan Lee. The superhero of dreams, imagination and creativity. You will live forever. #RIPStanLee #MARVEL

— Sidharth Malhotra (@S1dharthM) 12 November 2018
Conceptualised and executed with BBH India, the film beautifully addresses the stigma that many Indian parents continue to face regarding the sexual orientation of their children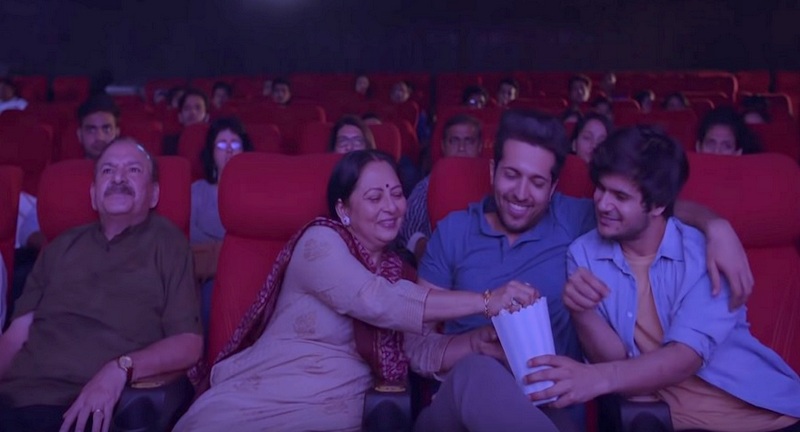 This Children's Day BookMyShow has a special message for all parents. Conceptualised and executed with BBH India, this children's day film beautifully addresses the stigma that many Indian parents continue to face regarding the sexual orientation of their children.
In consonance with the recent Section 377 verdict, it strikes an emotional chord and urges parents to love their children for who they are, regardless of who they love.
Speaking about the film, Marzdi Kalianiwala, SVP- Marketing and Business Intelligence, BookMyShow said, "At BookMyShow, we believe that entertainment connects us all. Pursuant to the recent historic verdict of decriminalization of Section 377, we wanted to put across our perspective and what better way to portray it than through the lens of entertainment. This film is an attempt to reach out to all parents and asking them to accept their children for who they are."
Russell Barrett, Chief Creative Officer & Managing Partner, BBH India added, "The world of entertainment is probably the most egalitarian. There are no walls and no divisions here. In fact, entertainment brings people together, across geography, language, religion, sexual preference and class. In the light of the historic Supreme Court judgment on section 377, BookMyShow and BBH chose to play out a story of love and acceptance against the backdrop of the magic of the movies. We were keen to cast a real couple in the lead roles for so many reasons, the most important being, it was the right thing to do. We are so very proud to partner a brave, aware and modern brand like BookMyShow in this initiative and hope to do much more going forward."
Campaign film: