Denver ropes in Shah Rukh Khan as its brand ambassador
The actor will be seen endorsing Denver Deodorant in various marketing and promotional campaigns conceptualized by the Shop Advertising

Denver has signed up actor Shah Rukh Khan to endorse its deodorant. The brand acclaims King Khan as a true portrayal of its vision of being agile and successful.

Denver is the leading brand from the manufacturing hub Vanesa Care and has diverse range of perfume and deodorants under male grooming category.

Saurabh Gupta, Director & CMO, Vanesa Care stated his vision for Denver, "We were not just looking for a celebrity face but someone who is recognized for the same values as DENVER. Shah Rukh Khan is one such person, whose success has never come easy. He went through multiple and continuous obstacles to become the cornerstone of success not just in Bollywood but across the world by raising the bar with sheer dedication and hard work. He proudly wears the struggles of his journey on his sleeves. Hence, he is the perfect synergy to match our brand ethos. In addition to this, his sense of style, aura and connect with the millennial is something which will surely help our brand to further strengthen our positioning as a premium player in Deodorant & Men grooming category."

Denver with this partnership and new TVC campaign is looking forward to further improve its width and depth of distribution and wants be the first choice brand among the consumers to get pole position in the market.

Shah Rukh Khan added to this, "I was intrigued by Denver's positioning as this brand is attempting something unique and I knew it right then that it is the right thing to do. It's easier to represent a brand who you believe in w.r.t. quality and its personality. I was awestruck the way Saurabh shared about the international standards of perfumery DENVER adapts and how the brand has made an attempt to be a niche player in the competitive space."

Gupta further added that they are gearing up in all the aspects of the business and are going to launch an integrated marketing campaign with a focus on multi-channel visibility and innovation in August 2017. We are looking forward to bulking up our distribution with a focus on the quality of placements. "This is just the beginning… these are exciting times, so watch out for DENVER," he added.

The company expects the topline to grow to the level of Rs. 5,000 million with EBIDTA (Earnings Before Interest, Taxes, Depreciation and Amortization) margins of 14-15% in the next five years.

The company has emerged into a colossal of 40% CAGR (Compound Annual Growth Rate) during the last 4-5 years and to sustain the growth momentum, it has initiated various modules.

The actor will be seen endorsing Denver Deodorant in various marketing and promotional campaigns conceptualized by the Shop Advertising. The campaign will roll out the message of Denver Deodorant as 'The scent of my success'. Through the campaign, the brand wants to establish the connection with Shah Rukh Khan's success with Denver and how one can have SRK's scent of success by using Denver 'The Scent of Success'.
exchange4media Group Service
Shah Rukh Khan is the corporate brand ambassador of Hyundai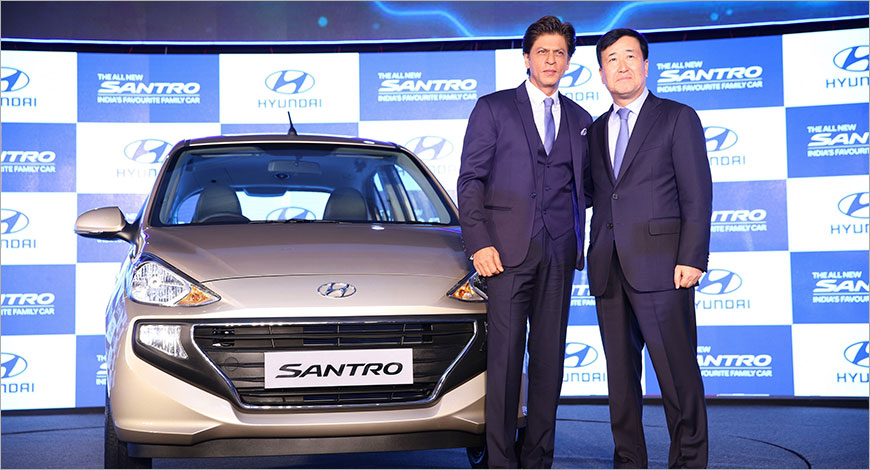 Hyundai Motor India Ltd on Tuesday launched the 'all new Santro'. Actor Shah Rukh Khan, who is the corporate brand ambassador, was also present on the occasion.
Announcing the launch, the company, in a statement, said that the 'all new Santro' is a perfect combination of six pillars –modern stylish tall boy design, comfortable & premium cabin, new age technology, customer- centric safety, all round performance and complete peace of mind. It is aimed at family buyers who seek utmost comfort with spacious cabin feel without compromising on styling, it said.
Speaking at the occasion YK Koo, MD & CEO, HMIL, said, "Today is a historic moment as we announce the 'world premiere' of the all new Santro. Santro is an iconic and legendary brand in India that has won the hearts of millions of customers for last two decades. The magic of Santro continues with the 'all new Santro' receiving overwhelming response in less than two weeks."
"With modern stylish tall boy design, comfortable & premium cabin, new age technology, customer-centric safety, all-round performance and complete peace of mind, the all new Santro will set a new benchmark in modern mobility," Koo said.
"The all new Santro is a true example of Hyundai's made-in-India philosophy and a shining result of our numerous product clinics and rigorous durability test on various terrains in India. Our R&D centre in Namyang (S. Korea), Chennai and Hyderabad have put strong efforts for product supremacy and utmost customer delight," he added.
Most brands have increased their advertising spend by 20-50% and have launched campaigns across media to attract customers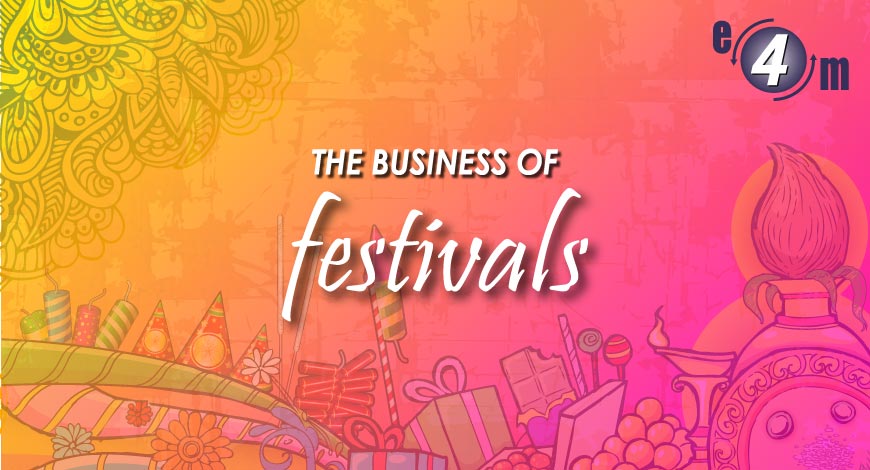 Diwali is around the corner and brands across the country are bracing for the festivities. With Onam, which marks the start of the festive season in the country, being washed away in Kerala floods, brands are now pinning their hopes on the festival of lights. Jewellery industry expects 20-30 per cent revenue growth, while textile brands across the country are expecting a revenue growth of 20-35 per cent during Dhanteras and Diwali this year compared to last year.

Inventories blocked in advance
According to industry experts, most brands increase their advertising spend by 20-50 per cent for the Diwali season. As per an industry expert, jewellery and textile brands in the country are highly confident and have high expectations from the festive season. Most of the inventories are blocked in prior and almost all major textile and jewellery brands have launched campaigns across media and are handing out huge discounts and offers to customers.
Gold price on Monday morning was Rs 30,950 per 10gms, a little less than the cost on Sunday morning. India being the second biggest consumer of gold, jewellery brand owners are expecting good demands for both gold and diamond ornaments in the Diwali season. Most brands are offering 5-20 per cent discounts on products and making charges.
Malabar Gold and Diamonds too is all set for the festive season. They are showcasing Diwali special designs to suite all tastes.
Speaking to exchange4media, MP Ahammed, Chairman, Malabar Group, said, "Diwali and Dussehra are the biggest festivals in the country and for Indians across the Gulf countries. Around 20 per cent of annual advertising budget is used in this season."
Talking on their revenue growth expectations, Ahammed said, "We expect 20 per cent growth over last year. We are offering one gold coin for purchase of gold worth Rs10,000 and two gold coins for purchase of diamond worth Rs10,000. Moreover, we will showcase Diwali special designs to suit local taste."
Similarly, jewellery division of Titan is completely geared up to celebrate Diwali. They have introduced a new collection named Utsava.
"Jewellery is an integral part of every celebration in the country. And this ensures that Tanishq beautifully fits in with each and every festivity. Needless to say, the Dhanteras and Diwali festivities are extremely important and therefore they attract significant investment to ensure we have appropriate products and we roll out enough engagement initiatives that will help us create top-of-the-mind recall for our consumers," said Deepika Tewari, AVP - Marketing, Titan Jewellery Division.
Tiwari said that the festive season is a critical period for the brand and they are expecting significant growth this year as well.
Elaborating on the major marketing and advertising strategies by Tanishq during the festive season, Tiwari said, "We have introduced 'Utsava', an enchanting collection that showcases the rich culture and beauty of our country, encapsulating the true essence of the festival of lights. The modern Indian woman today is continually on the lookout for new designs and elements to compliment her look, but never fully forgets the beauty of heritage and tradition. To celebrate this, Tanishq has come out with the new collection which is a beautiful fusion of modern and traditional. This collection consists of statement pieces that bring about an edginess and style with delicate craftsmanship. Deepika Padukone has worked closely with the brand to create some amazing festive shots and looks with the intricate pieces from Utsava."
Tanishq has also launched a new campaign as part of their festive consumer outreach that celebrates both the diversity and the rich culture of India.
"Conceptualised by Lowe Lintas, the film showcases the different and unique cultures of our country and highlights the fact that no matter which state they come from and the language they speak, everyone comes together to celebrate the wonderful festival of Diwali," added Tiwari.
Online jewellery brand Melorra is expecting over 35 per cent growth this festive season.
"We particularly expect to see a big spike on Dhanteras as we have seen in the previous year," says Meera Iyer, Head of Marketing Melorra.
"We are using a mix of digital videos, physical catalogue mailers, great festive offers sitewide & PR to promote our merchandise this festive season. We are targeting customers on digital to get the best ROI on marketing spends," said Iyer, elaborating on their marketing and advertising strategy.
Mega sale by e-commerce sites affecting the textile industry?
According to an industry veteran, textile industry has gone more aggressive in terms of advertisement and marketing compared to previous years. This is due to the high-end competition they face from e-commerce players in the country. The first round of online festive season sales got over last week.
"Normally, a textile brand's spending on advertising across media could be 20 to 30 per cent higher or lesser to its previous year's spent value," observes a spokesperson of AV7 Medias, the media manager of Chennai Silks.
According to the spokesperson, Chennai Silks expects a huge growth in terms of revenue this year. For advertising, they are focusing more on electronic and OOH media.
"Based on our experience, I can say that the festive season usually sees a spike in ad investments. Brands invest almost 30-35 per cent of their yearly budgets in this period," said Sivakumar, MD, RmKV Silks Pvt Ltd.
RmKV is expecting a revenue growth of 20-25 per cent compared to the previous year. The brand debuted at Lakme Fashion Week Winter Fall 2018 and is showcasing the LFW saris to customers as part of its marketing and communication strategy for festive season.
"We are quite bullish this festive season. As per our estimation, we should see about 20-25 per cent growth this year as compared to the previous year since the festive season is also seeing muhurt buying," said Sivakumar.
Speaking about RmKV's strategies for the festive season, Sivakumar said, "RmKV is known for handwoven silk and the brand launches innovative silk saris every festive season. This year, we debuted at Lakme Fashion Week Winter Fall 2018 and showcased 25 of our different innovations in the sphere of colours, fabrics and designs."
"We are showcasing the LFW saris as part of our marketing and communication strategy to our customers. We are also investing in digital media and on social media platforms to target the youth using a mix of organic and inorganic efforts," added Sivakumar.
"As a brand, we have learnt the nuances of each region and have customised our products as per the customer feedback in each region," concluded Sivakumar.
(With inputs from Dolly Mahayan)
Senior Reporter, exchange4media, Bangalore Neethu reports on media, marketing and advertising industry. In the past she has reported on start-ups, education and health sector for over 6 years.
A look at brands over the Internet making a conversation around sexual harassment, consent and more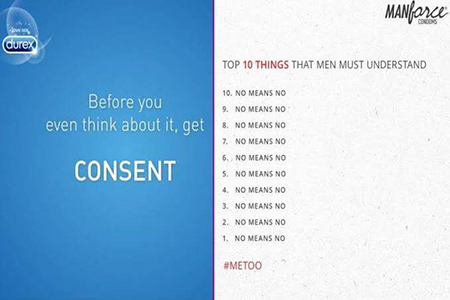 Who knew that two simple words 'me too' would have provided a clarion call for thousands of women to come forward on social media and open up stories of sexual harassment they suffered compelling reams of men in powerful positions to step down and apologise. The movement has transformed things to an extent that brands over the Internet are now making a conversation around sexual harassment, consent and more.
Among these is condom brand, Durex, who recently published a social media creative titled 'Before you even think about it, get CONSENT', and used the hashtag #TimesUp to create awareness. Another condom brand Manforce also published a creative which read – 'Dear Men, mend your ways! Top 10 Things that men must understand – 1. NO MEANS NO', the following nine points mention the same points repeatedly. Another creative by Manforce reads, 'Don't think twice before speaking up against evil #MeToo'.
Ask for it. #TimesUp pic.twitter.com/krFuh7rvOY

— Durex India (@DurexIndia) October 11, 2018
Don't think twice before speaking up against evil. #MeToo pic.twitter.com/4HUPMevqpT

— Manforce Condoms (@ManforceIndia) October 19, 2018
Popular condom brand, Trojan and Advocates for Youth, a national non-profit that also helped educate young people about sexual and reproductive health, teamed up to help spread consent culture with their 'Consent. Ask For It' campaign. The campaign consisted of on-campus events at over 100 colleges around the US, complete with an activist toolkit, posters, giveaways, and free Trojan Brand Condoms. They had student advocates around the country answering questions and running events to get the conversation about consent going.
Proud to be partnering again with @AdvocatesTweets during Sexual Assault Awareness Month to empower student activists to create a culture of consent on their campuses. #AskForConsent #SAAM pic.twitter.com/KOcIN0vPGt

— Trojan Brand Condoms (@TrojanCondoms) April 3, 2018
Twitter had bought its first-ever ad during the Oscars, with a spot airing during the telecast tying its brand to a message of female empowerment — an implicit response to Hollywood's recent sexual harassment scandals. The 60-second spot promotes the hashtag #HereWeAre. The idea Twitter wanted to get across to Oscars viewers: Its platform can serve to elevate and amplify "underserved" voices. So it's amazing how #MeToo germinated and went viral on the social network.
We stand with women around the world to make their voices heard and their presence known. To bring them front and center, today and every day. Join us as we say #HereWeAre pic.twitter.com/cN2Ik6bZU8

— Twitter (@Twitter) March 4, 2018
While some are championing the #MeToo cause right, some other brands over the Internet tried cashing on it and seem to have failed miserably. Property website Zoopla had to apologise after its latest ad campaign which ran an ad that features a line of crabs all replying "me too" to another crab saying, "I'm selling my house on Zoopla" and another crab saying "copy crabs".
The makeup company Hard Candy also ended up withdrawing an application to trademark #MeToo for the purpose of cosmetics just a day after TMZ reported on the application. Even though the company later said it intended to donate the revenue, the branding didn't go well with customers.
These brands aren't the only ones to commercialise the #metoo movement. If reports are to be believed, there are pendants engraved with #metoo available on Etsy, while "me too" T-shirts are widely available online, with no apparent link to any official fundraising cause or advocacy group. Whether brands will be able to champion the #MeToo cause right without cashing on it is one question that still remains to be answered.

Correspondent, exchange4media, Mumbai Misbaah reports on advertising industry. Based in Mumbai, she interviews industry leaders in the creative, advertising and marketing space, reports news updates in the ad space. She drives the 'Chillout' section, and regularly reviews ad campaigns. In the past she has reported on mainline news, travel and lifestyle.
The agency will continue to handle the social channels, website and digital duties of the brand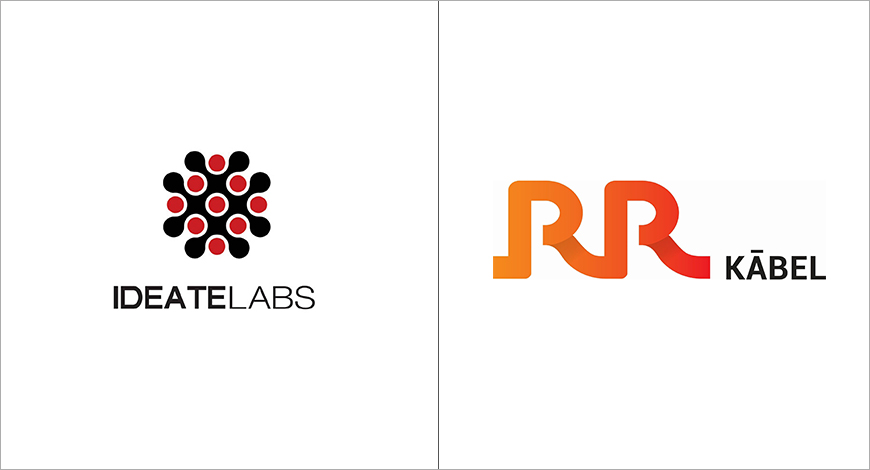 In a recent announcement, IdeateLabs, a Mumbai-based digital agency has retained its creative and digital duties for RR Kabel, a leading wire and cable manufacturer. IdeateLabs was awarded the extension after contesting a highly competitive multi-agency pitch.
As a part of the mandate, IdeateLabs will continue to provide end to end digital marketing services including creative, social media and performance campaigns to RR Kabel. Also, the mandate has been expanded to handle other product categories like wires & cables, switches, switchgears, LED lights, fans etc. under the RR Global banner spreading across 80 countries in addition to India.
Kirti Kabra, Director, RR Kabel commented on this association, "We are glad to extend our association with IdeateLabs as our digital partner. IdeateLabs comes with the right mix of strategic insights, digital expertise and in-depth knowledge of the category and markets we are operating in. Having conceptualized and executed some of the most innovative social media campaigns, we believe IdeateLabs will help us creatively expand our digital reach across the global market."
Reassuring their faith Christopher Higgins, Business Head, IdeateLabs said "It's been a year of great account wins for us at IdeateLabs and we feel extremely honoured to be chosen to work on a brand like RR Kabel for the second year in a row. Their patience to get the right solution and appreciation for quality is something we have already enjoyed in the short span of working together. Together we have successfully delivered some great digital campaigns like the Bridging Distance, and UCT. Currently, we are working on digital promotion of #AkalmandBanoSahiChuno video campaign featuring Akshay Kumar as well as rolling out AI-driven chatbots across 9 websites. We are extremely positive about this partnership and look forward to delivering more clutter-breaking campaigns and driving business growth across all digital marketing platforms for RR Kabel and RR Global".
Young Indian footballers to get a chance to train with the best programmes and facilities from LaLiga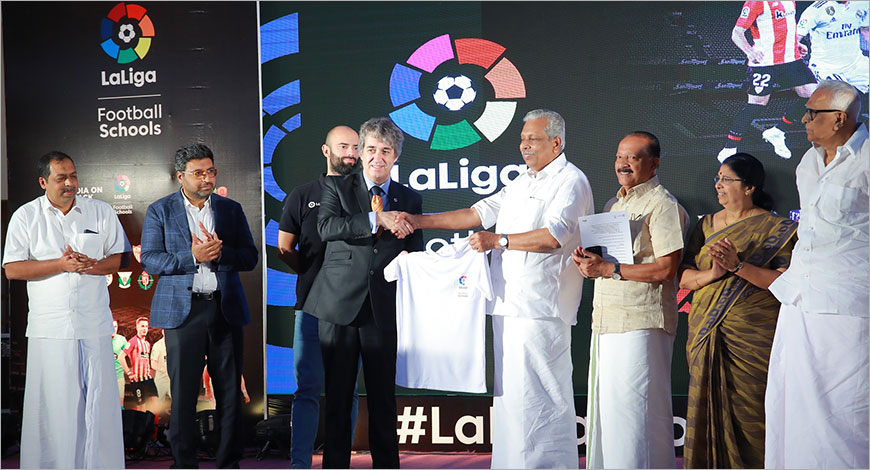 Spain's top football league, LaLiga has launched the LaLiga Football Schools in India. It is a comprehensive grassroots football development programme in association with India On Track (IOT) that is being set up across cities in India. The programme in Kerala will be hosted at the local partner, CREORTS' facilities and centres.
LaLiga hopes the programme will be accessible to over 30 schools and 3000 pupils nationwide by the turn of this year.
The training programme at LaLiga Football Schools will be delivered using LaLiga's technical curriculum and detailed methodology and will be overseen by the programme technical director, Javier Cabrera, appointed by LaLiga for India.
Former Villarreal midfielder and LaLiga Ambassador Robert Pires was on hand to launch the LaLiga Football Schools in New Delhi earlier this month.
Jose Cachaza, Managing Director, LaLiga India said, "Kerala has been one of the frontrunners in the country when it comes to their love for football. It is with immense joy that we are launching the LaLiga Football Schools in Thrissur for young kids over here to pursue their dreams and play football the LaLiga way. We hope our programme help them to realise their potential and make their country proud at a global platform in this sport."
To kick-off the programme in Kerala, free workshops will be conducted by LaLiga at the Cooperation Stadium, Thrissur on the October 27 and 28.
Another opportunity will come in the form of the El Clasico public viewing on October 28, at the East Bengal Ground, Maidan, Kolkata. The doors will open at 17:45 pm with plenty of pre-match activities taking place ahead of a 20:45 kick-off. LaLiga Ambassador and former Real Madrid midfielder Steve McManaman will be present in Kolkata to enjoy the biggest club rivalry in the world with Indian fans.
Fans can still register for the public viewing here: https://www.laliga.es/elclasicokolkata

More than a century old, the dry cell battery major recently celebrated 25 years of their iconic tagline 'Give Me Red' with a new logo along with Akshay Kumar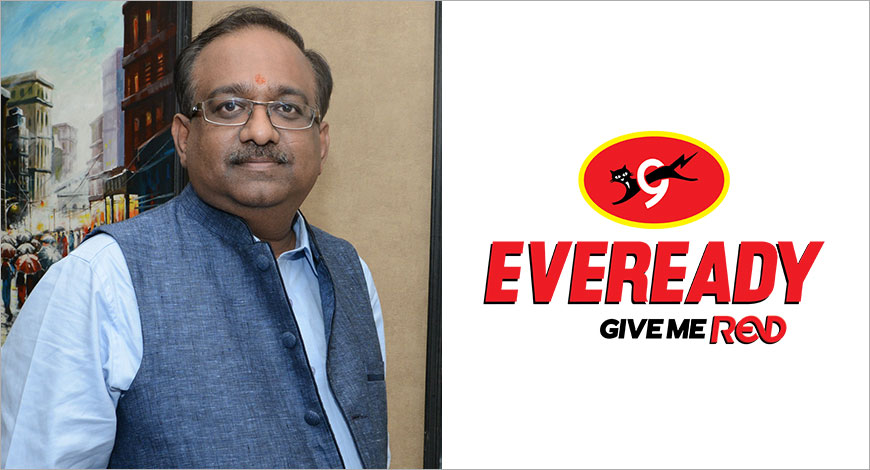 Eveready Industries India Limited is eyeing a 75-100 per cent growth in the lighting and home appliances category, which they diversified in 2013 and 2016 respectively. Currently they have garnered close to 7-8 per cent growth, which explains the company's current focus into this category. Anil Bajaj, Sr. Vice President – Marketing and Sales at Eveready, shares, "We have a long way to go. We are looking at 75-100 per cent growth this year from our exit figure of Rs 100 cr last year. So that will be Rs 175-200 cr."
The company recently celebrated 25 years of their iconic tagline 'Give Me Red' with the unveiling of a new logo. Bajaj explains, "In its current avatar of GMR - Infinite power meets vibrancy and new age thinking. RED 'infinity' symbolises limitless energy, power, enthusiasm and stamina – the very core of the Give Me Red ethos."
The intention is to build the next 25 years on 'Give Me Red' especially in newer categories. Bajaj explains, "The strong connect and faith we have with Eveready should be able to be extended to more products that we bring out."
Bajaj ensures that the storyline of media communication will remain untouched, with few exceptions. "We will continue to spend 3-4 per cent on ads. The media mix may charge more in favour of online. Newer means will be there."
Brand ambassador - Bollywood actor Akshay Kumar- unveiled the AVs on the journey of the iconic tagline over the past 25 years. Timed at 30, 60 and 90 seconds, the AVs will be on the brand's YouTube channel and also website. "Digital comprises 7-8 per cent of the marketing spends. TV and print will roll in another 15 days. On TV, lighting will be the focus," adds Bajaj.
Early this year Eveready launched 'Jollies' in the Rs 9,000 crore plus confectionery market, which has had a good response, says Bajaj. "It has done well because of quality and our distribution network. In another six months we will be able to share the numbers."
Eveready's plans to get into newer categories are led by brand fit and distribution channel. Bajaj explains the expansion strategy saying, "Wherever I have a good distribution and brand fit I will get into it. Also the need to get into newer categories to grow my topline is to first grow my bottomline. For that the present focus is on lighting and appliances. As I said, we have a long way to go. The packaged foods and confectionery categories have started coming in. We are reviewing the categories we are getting into. We will review later whether they will get into bottom line or not."
The marketing sales head mentions about getting into more categories of confectionery namely Hard Boiled Candy (HBC), chewing gums and lollipops over the next six months to a year. In three to six months they are looking to have the HBC portfolio and next six months into other categories. When asked if they have planned any communication around the same, Bajaj says, "We will take the call when we are a larger player in the portfolio."
Speaking of early 2018, when it entered into a joint venture with Indonesia's Universal Wellbeing, part of the Wings (country's largest FMCG player) group to engage in the business of manufacturing, importing and marketing of FMCG in India, Bajaj adds, "Those products will start hitting the market in the next four to six months down the line."
The brand commands a 60 per cent market share on dry cell battery and 80 per cent on flashlights. About 57 per cent of its revenue is reported to come from the sale of batteries while 14 per cent from flashlights, according to media reports. "Our torch and battery business is strong and stable," Bajaj says.
Senior Correspondent, exchange4media, Mumbai Madhuwanti reports on marketing, OTT and radio with a focus on trends. Based in Mumbai, she has worked across lifestyle, culture, television and retail industry.
The fourth edition of The Maddies Awards 2018 and Screenage will be held on October 31 in Mumbai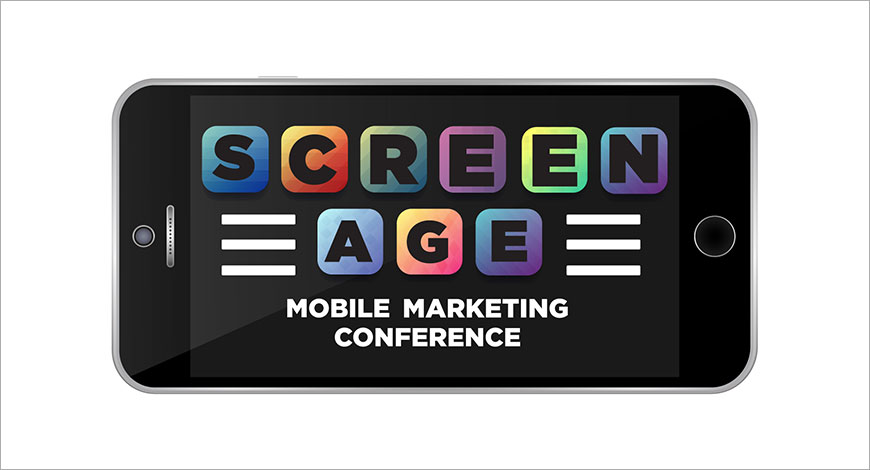 Mobile Marketing has become an increasingly important part of the overall marketing mix, and experts point out to the fact that it will overtake any existing marketing model, doubling spends from other digital marketing forms in a couple of years. Both marketers and consumers begin their web services on mobile. Digital marketers in particular are excited to run mobile campaigns because they know that mobile users are motivated buyers. Hence it's no surprise that most companies have integrated mobile into their overall marketing strategy.
The exchange4media Mobile Awards – The Maddies, acknowledges and recognises marketing stories that employ an effective mobile marketing strategy done in India. The event also hosts an all-day mobile marketing conference, Screenage, where speakers from Dentsu Aegis Network, Pizza Hut, Uber, Kraft Heinz, Bajaj Corp, Vodafone, and more will conduct sessions on various topics.
One of the panel discussions this year will address the topic 'Brand Building on Mobile Only - Reality or Myth'. The session will debate on whether mobile is strong enough to become a medium of brand building? Why are we not seeing enough examples of brands looking at mobile only for bolstering their brand – what lacks? Are mobile marketing professionals speaking the marketer's language – where is the gap? Has mobile marketing become all about social media? Is bespoke mobile content missing? And much more.
The session will be chaired by Sanjay Trehan, Digital & New Media Consultant, along with industry experts namely, Channan Sawhney, Head of Digital Marketing Consumer India, Johnson & Johnson; Jahid Ahmed, Head- Digital Marketing & Web analytics, HDFC Bank; Mahip Dwivedi, Head Mobile App & Performance Marketing, Flipkart; Sai Narayan, Associate Director & Head Marketing, Paisabazaar.com; Shouneel Charles, Senior VP – Digital, Times Network; Rujuta Nadkarni, Head Digital Marketing, Mahindra & Mahindra Ltd. (Farm Division); Vinay Singhal, Co-Founder & CEO, WittyFeed.
The fourth edition of The Maddies Awards 2018 will be held on October 31 in Mumbai.
Watch this space for more on our speakers this year. For details visit: https://e4mevents.com/the-maddies-awards-2018/
Executive Creative Director, Ishrath Nawaz joined Publicis in April this year from McCann Worldwide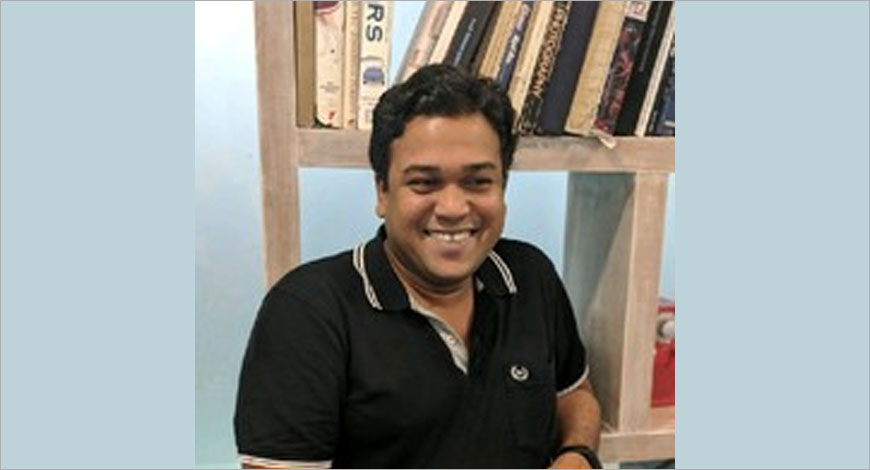 Publicis India has sacked Ishrath Nawaz, Executive Creative Director, who has been called out for sexual misconduct under the ongoing #MeToo movement. The agency confirmed the same in a statement issued on Twitter, "The investigation in relation to Mr Ishrath Nawaz has been concluded. Mr Nawaz's conduct has been found to be violative of Publicis India's policy. Consequently, Mr Ishrath Nawaz's services have been terminated," read the statement.
Statement. pic.twitter.com/DrwlDmD7SI

— Publicis India (@PublicisIndia) October 19, 2018
Nawaz was accused of harassment by Sneha Dhakan, an advertising professional. The harassment, she says, allegedly took place from August 2016 to January 2017 in Mumbai at the firm they used to work at together. Nawaz was the creative director and manager whom she directly worked under. "He's a habitual predator and still keeps climbing up the ladder in spite of everyone knowing everything," she wrote on Twitter. Many other women came out and accused Nawaz of sexual harassment.
Publicis India promptly acted when Nawaz was called out on Twitter for harassing women. The agency immediately initiated an internal investigation in the case. The agency informed that it has an ICC set up in the Publicis Groupe in line with The Sexual Harassment of Women at Workplace (Prevention, Prohibition and Redressal) Act 2013 — PoSH Act 2013. The committee at Publicis Groupe was formed in 2014.
Nawaz joined Publicis in April this year. He joined the agency from McCann Worldwide and had previously worked with agencies such as Soho Square, Saatchi & Saatchi, FCB Ulka and Rediffusion Y&R.
Publicis' decision to sack Nawaz comes a day after Dentsu Aegis Network sacked four of its employees after concluding a week-long internal investigation on allegations of sexual misconduct by multiple women.

exchange4media Group Service
A day-long panel discussion series hosted by Firstpost along with other dignitaries discussed how a safer workplace environment can be created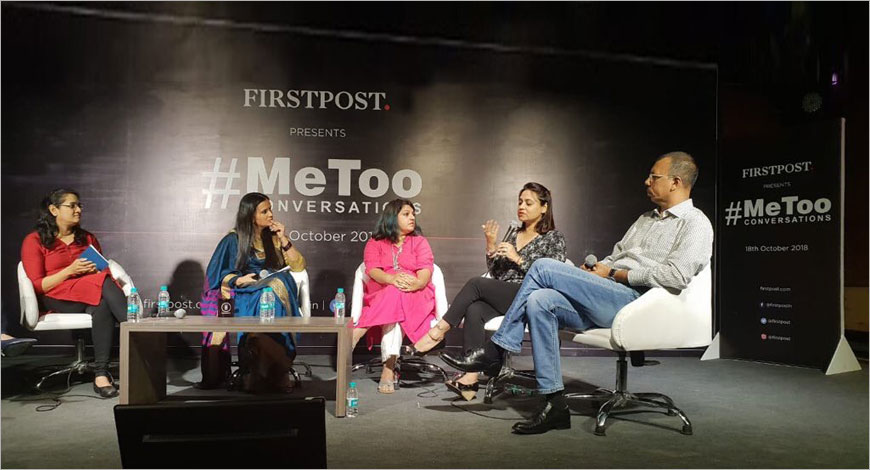 It's amazing how India's #MeToo movement arrived in a cascade of allegations as women took to Twitter to call out comedians, journalists, authors, actors and filmmakers - in the process, they have sparked a debate about consent and complicity. Amplified by journalists themselves, it hit the media hardest! That said, how can a safer, and inclusive work environment be created? #MeToo conversations, a Firstpost initiative witnessed a day-long panel discussion series moderated by award-winning writer Meghna Pant which dived into it all.
The conversations got journalists like Sandhya Menon, Rituparna Chatterjee ,Writer Mahima Kukreja, legal experts like Mrunalini Deshmukh and Vandana Shah, writer/entrepreneur Rashmi Bansal and advocate Rutuja Shinde, among others on board. Deshmukh spelled out the Vishakha Guidelines and explained how employees could seek help. "If the water-cooler conversations are still going to be sexist, then things are not going to change," said Pant, talking about the longevity of the #MeToo movement in India. The conversations also revolved around whether companies are effectively using the Vishakha Guidelines.
"My concern is the companies in the retail sector where you don't have an HR member available constantly," said Deepa Bhatia, who works as a statistician. Menon suggested that media houses should have two reporters dedicated to #MeToo coverage for the next one year.
Advocate Sonal Mattoo, Film Editor Deepa Bhatia, Indira Rangarajan the National Programming Head for Radio Mirchi, and Ramkumar Krishnaswamy the founder of Leadership Centre discussed how companies deal with sexual harassment at the workplace. Krishnaswamy said that workplaces in India need to create stronger support cultures. "The support structures should be well-prepared, and it should be publicised that these resources exist," he said. They contended that in the media industry, the culture in many companies is casual but people must learn what boundaries to maintain.
It highlighted that out-of-office meetings remains one of the places where companies fail to protect women. Speakers maintained that the process of lodging a complaint should be made easier. Krishnaswamy suggested that senior management must ensure that the workplace is a safe environment. "Senior management's creation of a toxic culture is what breeds sexual harassment, not just policy loopholes. You cannot perpetuate boys' clubs," he said.
Bhatia highlighted that after reams of researching on sexual harassment at the workplace, it came to her notice that many of the women who had faced it, would speak of it to their friends, or they would approach HR (instead of the Internal Committee constituted to deal with such cases). "Sexual harassment is a huge challenge for HR departments," she said.
Mattoo opined that simple measures like displaying the contact numbers of resources in women's washrooms encouraged more women to report cases of harassment. "Many women feel powerless because their perpetrators are emboldened and have a clear modus operandi," she said. Krishnaswamy emphasised the need to engage men, as without their participation, the movement won't go anywhere. "The shift (for organisations) needs to be from compliance to culture. Women don't feel safe to come out and talk. The formal structure is not sufficient. We should create support structures where women can come out and talk. Culture is being able to tell people that when you travel don't call a woman to dinner in your room," he reasoned.

exchange4media Group Service
The 4th edition of the e4m Media ACE Awards 2018, was held on 16 October 2018 in Mumbai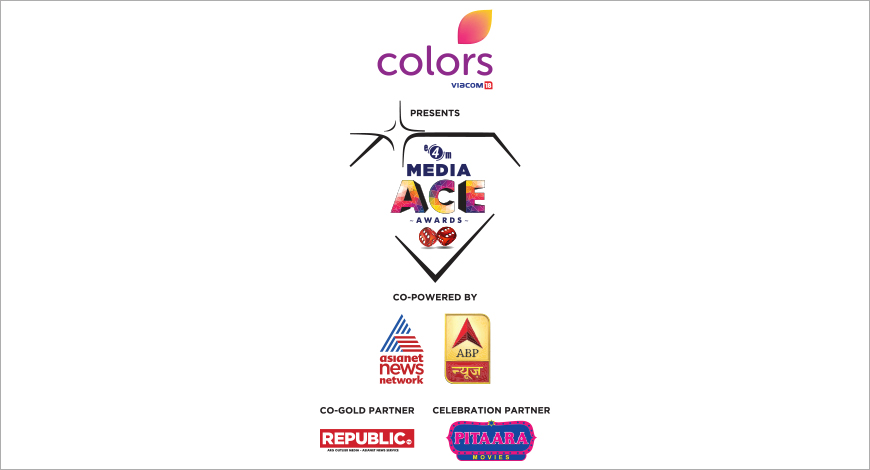 The exchange4media Media ACE Awards recognizes Indian Media Agencies and their People for their work and their contribution to the Industry.
Here are some snapshots from the event: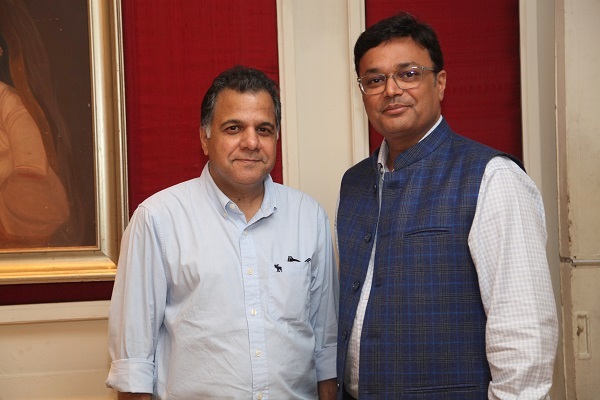 Raj Nayak, Chief Operating Officer, Viacom18 (left) with Avinash Pandey, Chief Operating Officer, ABP News at the e4m Media ACE Awards 2018
Vikram Sakhuja, Group CEO Madison Media (left) with Avinash Pandey, Chief Operating Officer, ABP News at the Media ACE Awards 2018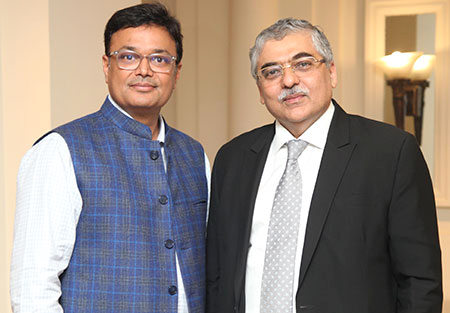 Avinash Pandey, Chief Operating Officer, ABP News with Ashish Bhasin, Chairman & CEO - South Asia, Dentsu Aegis Network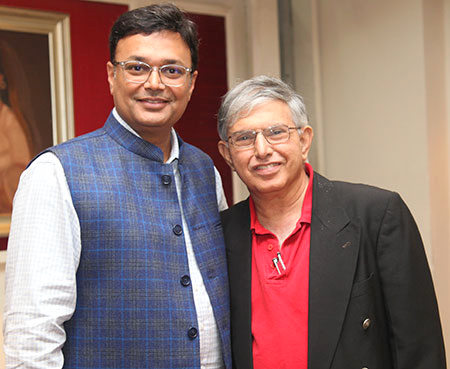 Avinash Pandey, Chief Operating Officer, ABP News with Sam Balsara, Chairman, Madison World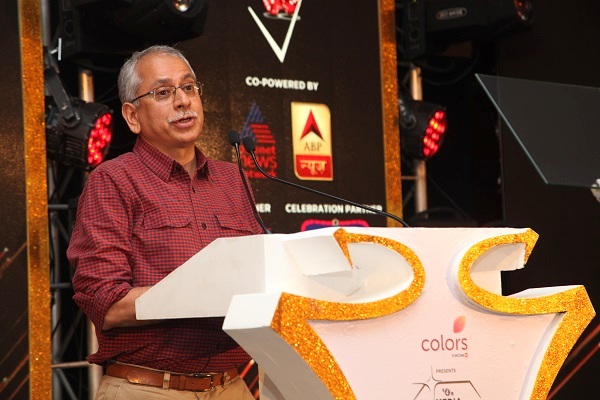 Harit Nagpal, Managing Director and CEO, Tata Sky Ltd, addresses the audience at the Media ACE Awards 2018
Panel discussion: (L-R): Ashish Sehgal, Chief Operating Officer, Zee5, Ajay Kakar, Chief Marketing Officer, Aditya Birla Capital, Ashish Bhasin, Chairman & CEO - South Asia, Dentsu Aegis Network, Vikram Sakhuja, Group CEO Madison Media, Raj Nayak, Chief Operating Officer, Viacom18, Shashi Sinha, Chief Executive Officer, IPG Mediabrands, India and moderator Paritosh Joshi, Principal, Provocateur Advisory.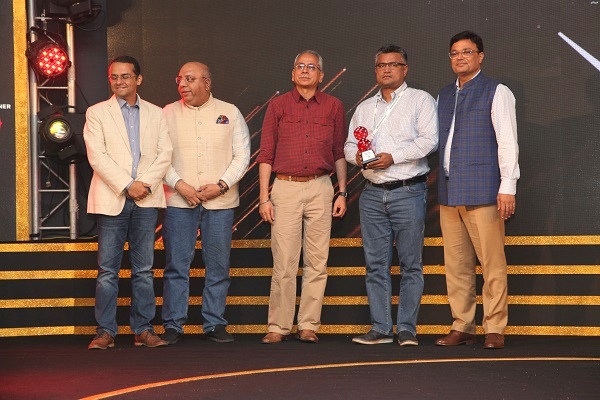 Prasanth Kumar, Chief Executive Officer, Mindshare, South Asia, Africa, MENA (second from right) receiving the 'Agency Head of the Year' award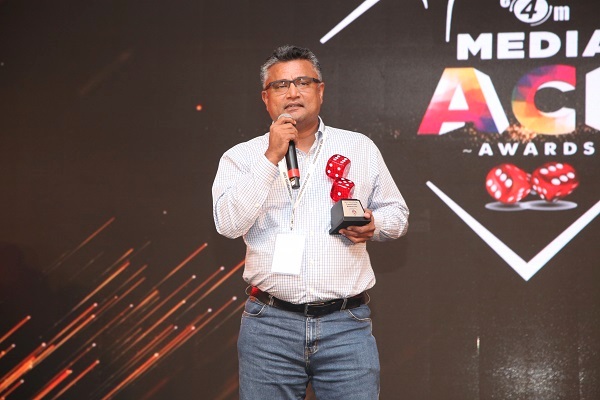 Prasanth Kumar, Chief Executive Officer, Mindshare, South Asia, Africa, MENA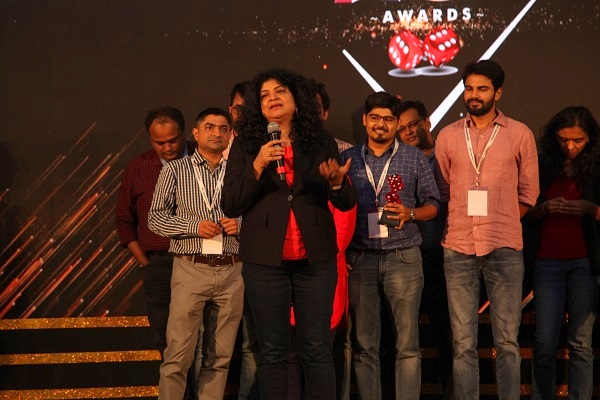 Nandini Dias, CEO, Lodestar UM, India, speaks after winning the 'Agency of the Year' award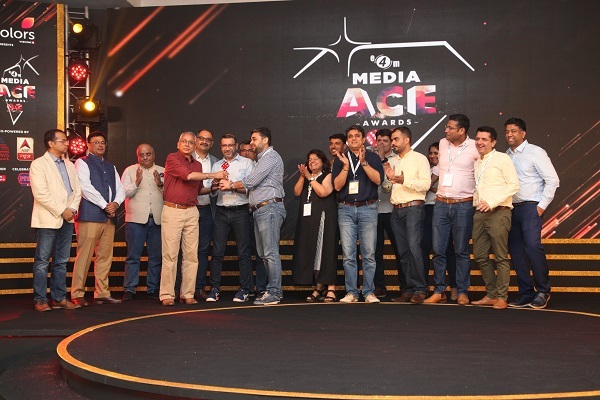 GroupM wins the 'Network of the Year' award
'Network Head of the Year' award (L-R) Nawal Ahuja, Co-Founder & Director, exchange4media Group, Anurag Batra, Chairman & Editor-in-Chief, BW Businessworld, Ashish Bhasin, Chairman & CEO - South Asia, Dentsu Aegis Network, Harit Nagpal, Managing Director and CEO, Tata Sky Ltd, and Avinash Pandey, Chief Operating Officer, ABP News
Ashish Bhasin, Chairman & CEO - South Asia, Dentsu Aegis Network speaks after winning the 'Network Head of the Year' award
2018 Media ACE Award winners: (L-R): Gopa Kumar, Executive Vice President, Isobar, India, Ashish Bhasin, Chairman & CEO - South Asia, Dentsu Aegis Network, Rubeena Singh, CEO, iProspect India, Rajiv Dingra, CEO, WATConsult and Shekhar Mhaskar, VP, Digital Creative & Services Division, Isobar India
exchange4media Group Service