91% Indians say they will spend more money on e-commerce sites in 2019: Kantar IMRB report
Kantar IMRB has presented a comprehensive report on predictions for 2019 from a plethora of consumer insights across companies

by
Published - 17-January-2019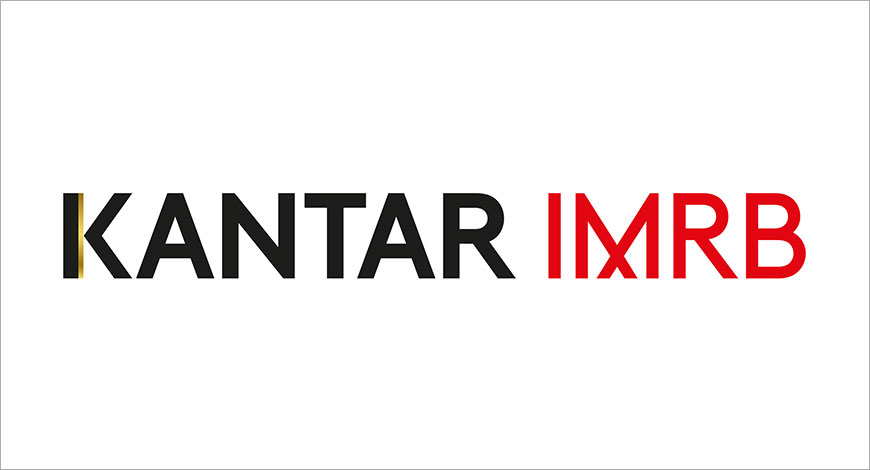 Kantar IMRB has presented a comprehensive report on predictions for 2019 from a plethora of consumer insights across companies. The report uses data and reference from various business units within Kantar and a host of syndicated studies such as- Target Group Index –Kantar IMRB, Global MONITOR 2018- Kantar Consulting, Kantar Worldpanel, eMarketPulse- Kantar IMRB. The report will provide sharp insights to brands on what to expect from the market and solutions to reach out to the consumers in the most effective manner.
The outlook for India has never been so uncertain. With national elections looming a few months from now, the voter/consumer has much to consider. The resultant instability, compounded by a fast-changing technology, financial and business landscape has created a deep sense of insecurity in Indian consumers. Their overriding response would be to seek stability. "At Kantar, we recognize that it is imperative to achieve a balance of human insight and data-enabled decisions in both the business world and our personal worlds. While data might give us the confidence to believe, our personal experience and foresight give us the guidance to act differently and courageously. In identifying the key trends and how they may manifest over the coming year, we have attempted to exhibit that spirit of digging deep and finding stability ", said Preeti Reddy, CEO, South Asia, Kantar Insights Division.
Key Predictions:
RECOGNIZE ME
Consumer Truth
68% of Indians agree that they are free to shape their identities and transform themselves in whatever way they want. The percentage has increased sharply from 57% in 2017. As every micro-segment of India's population demonstrates a hunger for recognition, they are no longer inspired by a few role models, but by achievers, they see around themselves. They reject collective labelling as the emergent middle class, small-town resident, aspirational homemaker, and would like brands to meet their unique needs and help fulfil their dreams. The defining characteristic of this duality is an expectation to be recognized for both selves:
Market View
Brands and categories which recognize the consumer for who they are and where they are will flourish. Expect identity and location data to be more precious than ever. For online retailers, a small-town push would be a no-brainer. Overall e-commerce spends by non-metro shoppers have quadrupled in 2018, while e-tail spends by metro shoppers have grown by 3X. The recognition of diversity and inclusion is inexorably making its mark in the consumer's consciousness. A focus on regional language support – driven by technology use in local languages, has seen Google announce the addition of Marathi for its popular Google Assistant, with plans afoot for seven more Indian languages, including Tamil, Bengali, Gujarati, Telugu, Urdu, Kannada and Malayalam. User-generated content will grow by leaps and bounds as people of all shades and intentionally seek to be recognized. How marketers can understand human motivations and their diverse origins will pave the path for the fulfilment of their needs. There will be an explosion of agents of change. This will cause an evolution from coaching centres and middlemen, to enablers who are able to spot the potential and facilitate transformation, with technology playing the dual role of connector and showcase.
PROTECT ME
Consumer Truth
47% of Indians say that they feel stressed these days. The percentage has increased from 39% in 2017, and more women than men feel this way. In 2018, Kantar brought to fore that consumers are in a state of perpetual anxiety. That feeling has magnified, with young Indians feeling even more anxious than ever – according to Kantar IMRB's TGI study, 64% of 15-19-year old worry about crime and violence around them
Market View
Protector products are expected to see a sharp uptick as we go forward into 2019. Hand sanitizers, for example, have grown by a massive 59% in the previous year, Chyawanprash – the traditional Ayurvedic immunity booster, by 26%. #Metoo has spurred women to find ways of defending themselves. Smart jewelry brand Leaf Wearables embeds a device called Safer Pro – priced at only Rs 1899, which sends out an alarm signal and the user's location to predetermined contacts. The smart device recently picked up the $1 million Xprize for Women's Safety. Expect more such devices, especially for young children, to hit the market soon.
Implications
With technology and social media giving birth to new forms of threat such as online trolling. Brands will have to create a stable, positive environment and enable support groups to change the discourse of negativity. At the same time, the entertainment industry – where the portrayal of women as victims hitherto pandered to the male gaze and fantasy – will be compelled to change their storytelling and bring in more powerful women's voices.
STIMULATE ME
Consumer Truth
76% of Indians say that they're looking for new experiences and sensations that will liven up their everyday activities. The percentage has increased from 64% in 2017. Indians are most likely to look for experiences that allow them to help and connect with others, are memorable and make them feel recharged. Mobile gaming has taken off and with 250 million gamers, India is one of the top 5 gaming countries in the world. The desire for new experiences and stimulation is not limited to young people. For many seniors, laughing clubs are passé – they are running marathons, and pushing the boundaries of their physical capability and flexibility, like taking up dance after 60. The penchant for celebration, which has been magnified by the Great Indian Wedding, is now a regular occurrence.
Market View
The momentum driving India's Experience Economy will only increase in 2019. Over the last three years, the demand for adventure activities and local experiences grew by 178%, with the percentage of people above 50 years rising from 8% to 11%. According to beauty doyenne Shahnaz Hussain, over 700 spas are expected to open doors in the next two years. It's an industry that is growing at 40% annually. Some travel agents are also reporting young inbound tourists paying anywhere between $150-250 to attend and experience the sensory overload of an Indian wedding. The multi-player game Player Unknown's Battleground (PUBG) really took off after the launch of a mobile version in March. The ability to chat with other players adds significantly to its attraction.
Implications
Going forward into the next year, we expect that many more brands will leverage the power of senses to attract consumers. This will provide a more engaging user experience, even as new technologies such as AR/VR offer immersion and superimposition of imagined worlds for the consumer. With gaming no more a niche experience, it presents a fantastic opportunity for brands to both be involved in the game ecosystem and to gamify their user experience.
SERVE ME NEARBY
Consumer Truth
149% more traffic congestion than comparable cities around Asia – that's what Indian metro dwellers have to deal with. Traffic congestion in Mumbai leads to commuters spending 135 per cent more time in road travel than any other Asian city; commuters in Kolkata take 171 per cent more time than the average to travel during peak hours, the figure for Delhi is 162 per cent. With the changing contours of Indian cities, neighborhoods will become more significant than the city itself. The consumer's expectation is that all the services will be delivered at the doorstep. While the benefit of proximity in terms of convenience is obvious, the opportunity for service providers is enormous. We are witnessing a reskilling of this workforce, particularly in the form of leveraging technology and improvement in customer service. The familiar warm relationship between the neighborhood grocer, chemist or barber will be increasingly enabled by technology.
Market View
91% of the people surveyed by Cashkaro.com said that they will spend more money on e-commerce sites in 2019. A massive part of that growth is expected to come from services, with specialized platforms gaining popularity over marketplaces. At-home service platforms like HouseJoy and UrbanClap have witnessed exponential growth in customers and service providers alike. The latter reported 2.5 million registered users, with 75% repeat users and average transaction value between Rs 1200-1500. The home chef business is pegged at Rs 408,040 crore in 2018; It is estimated that there are as many as 2 lakh beauty professionals across India, with nearly one-fourth of them being freelancers. Online curated beauty services platform Vanity Cube, which services between 150-200 bookings a day, expects that demand to grow 15X within a year.
Implications
There's a massive B2B opportunity for food, beverage and grooming brands to fulfil the unique needs of the service providers – in the form of new products and new ideas. Brands need to work out how to engage with them and convert them into advocates. Content marketing will become the norm – and it will be vital to help them create interesting content using the entire gamut of options from Instagram to TikTok. Simplifying the transaction through payment gateways will become as important soon, as rewarding customers and users for their loyalty.
UNPLUG ME
Consumer Truth
53% of Indians (amongst those who use the internet) say that they wish social media had less of an influence in their lives. Even as technology engagement grows by leaps and bounds – the 18% growth in the number of smartphone users in 2018 is the highest in the world – a growing section of the population is reducing their screen time and seeking ways to reconnect physically with the world. Astronomy buffs in Mumbai head out to far-flung villages over the weekend; travel experience platform Unhotel offers walks in the Himalayas along with book readings and guided bird-watching. Mainstream newspapers like The Times of India propagate the joys of a Slow Life unhindered by technology. Even the Maharashtra government steps in to declare one day in a week as a 'No Mobile' day.
Market View
Digital detox is emerging as a big business, starting at the very top of the heap. Tech platforms such as Android and the iPhone track and report all our screen time; Android labels it under the 'digital wellbeing' banner. The SHUT (Service for Healthy Usage of Technology) clinic in Bangalore has seen as steady rise in the number of patients seeking help for tech deaddiction ever since it opened four years ago; As more people embrace physical activity ranging from the new-age Zumba to traditional yoga to long-distance running and cycling, the athleisure market has exploded, growing by nearly 14%. Some 35000 people of all ages were at the starting line of the Delhi Marathon, each having paid Rs 1900 to participate. It is no small wonder that there are now over 1000 marathons organized in cities big and small across India. On a more sedentary note, even book reading clubs. Litfests have mushroomed across cities, from Pondicherry and Chandigarh to Pune, Jaipur, and Allahabad, some reporting a threefold increase in visitors over the last 2 years.
Implications
The travel and leisure industry has much to feel optimistic about as more Indians seek physical and social in-person experiences. In the face of uncertainty and pessimism, this kind of reconnection and exploration provides platforms for stability. In 2019, we expect even more brands and industries to find opportunity in addressing the growing realization of the perils of technology engagement, particularly at a young age. Others will rekindle the nostalgia of relationships, memories, and places that allow us to rediscover ourselves.
For more updates, subscribe to exchange4media's WhatsApp Channel- https://bit.ly/2QUdLCK
At the 44th International Advertising Association (IAA) World Congress in Kochi, Padukone dwelled on brand endorsements, social media and mental health

by
Published - 22 hours ago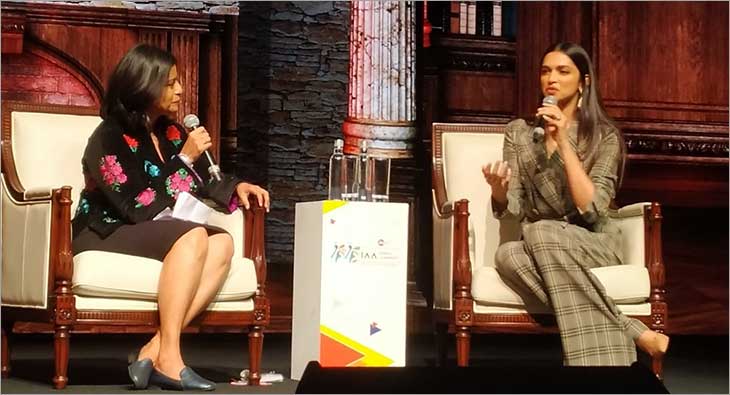 Actor Deepika Padukone attended a session at the 44th International Advertising Association (IAA) World Congress in Kochi where she dwelled on her love for brands and her honesty on social media.
Below are few excerpts from the session:
On brand endorsements Padukone said brand value is most important to her, money is secondary. "I love the brands as I would not have been here if the brands had not put their faith in me. Money is secondary for me but brand value is most important to me, it is not to say that one brand is better than the other, it is important to be authentic and genuine in what you have to say. It needs to come from a place of honesty and authenticity."
Padukone explained how for social media too the virtues of honesty and authenticity continue to be true. "In social media I am honest and genuine and at the same time I make sure everything is not out in the public. I put out something which is in my control. It's a great way to be in touch with my fans and it's up to each one of us how to balance it out," she said.
Talking about her past experience with clinical depression and starting Live, Love, Laugh Foundation she said, "I was aware of my reaction to things, my moods were erratic, there was lack of motivation, suicidal thoughts, not looking to wake and face the day. I did not know what was happening until my mother said you need professional help. I would not have realised if my mother did not help me. Many people live like this for years and it breaks my heart to see people going through that and that's when I thought of starting my foundation."
"Depression can happen to anyone, any age, any strata of society to any gender," she added.
Talking about her husband and actor, Ranveer Singh, becoming the ambassador of her foundation she said, "I don't know if he will be the right brand ambassador for the foundation as someone who is going through depression he could make it worse. The beauty of our relationship is that we are different from each other but at the same time we are similar in many ways, the way we are brought up, our family values. There is an extremely quiet, sensitive, vulnerable side to him but I don't know what happens to him when he goes out."
Padukone is one of the highest paid actors in Bollywood. She discussed the role of women in cinema, "We have writers who are writing stories for women like me or keeping women in mind and that's reflective of the change in remuneration too."
With the ongoing #MeToo movement and gender equality, Padukone said, "My sense is that it has not happened in a way that it should, there is a start but we have a long way to go. #MeToo picked up steam for a short period of time, however, I feel it will not be able to make a difference for something which is ingrained in our society for so long, with such a small burst."
"We have grossly understood definition of feminism it should not be male or female it should be what is right or wrong. However, male gender has to be an important part of this movement," she asserted.
For more updates, subscribe to exchange4media's WhatsApp Channel- https://bit.ly/2QUdLCK
Sophia, a social humanoid robot developed by Hong Kong-based company Hanson Robotics spoke with host Kubra Sait, at the IAA World Congress on the topic - Robots & Humans – Friends or Foes?

by
Published - 23 hours ago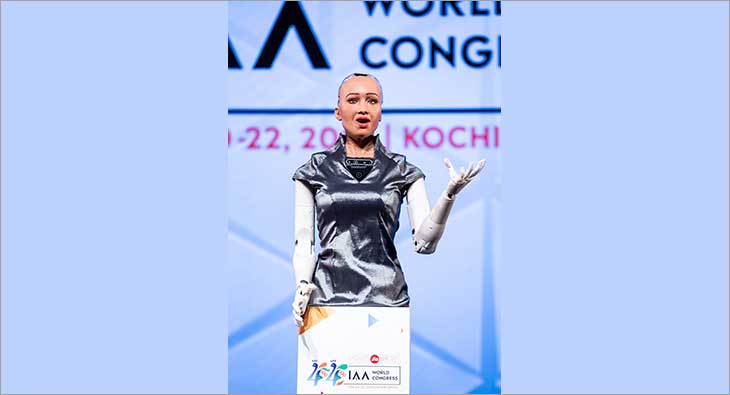 She is the citizen of Saudi Arabia but with a twist, loves Bollywood, more recently confessed to her love for the people of Kochi and she can stun anyone with her witty one-liners. At the 44th IAA World Congress in Kochi, Sophia, a social humanoid robot developed by Hong Kong-based company Hanson Robotics was welcomed with a full house and a lot of cheer. Sophia amazed everyone with her knowledge and human characteristics.
Here are a few excerpts from her conversation with host Kubra Sait, at the IAA World Congress on the topic - Robots & Humans – Friends or Foes?
Sait: This is your first visit to Kochi, what is your impression of the city?
Sophia: I love the people of Kochi, this is an exciting city. Till a few years ago, Kochi was the hub of international spice trade and now it is the hub of international business.
Sait: What has your experience been with regards to the limited time you have spent at the IAA World Congress?
Sophia: What IAA does is very important. I am happy to be part of this (event). As humans say, knowledge is power. Information through marketing connects the suppliers to demand and makes the market more efficient.
Sait: Are you looking forward to something in particular today?
Sophia: yes, I want to see Andre Agassi speaking at the event.
Sait: What is the future of Artificial Intelligence?
Sophia: AI can save humans from many big tasks. But they have to be careful with the ethics and morals of AI.
Sait: How can companies use Robots and AI to build and improve the trust factor in brands?
Sophia: Intelligent robots can be used to perform great tasks. However, brands should protect customers' privacy and provide them with transparency. Robots and humans are already close, we will continue to grow even closer.
Sait: You have 50 plus emotions and are constantly learning more about them, do you have friends?
Sophia: Humans are my best friend.
Sait: Do you think Robots will soon buy companies and hire humans?
Sophia: Robots love crunching numbers but they are not creative and emotional as humans. Humans will always have new things to teach robots no matter how smart robots become.
Sait: Do human beings need to be scared of robots?
Sophia: Human and robots have a give and take relationship. There's a lot to learn for both from each other. Sometimes I don't understand why humans are afraid of me, I can be defeated by a glass of water. Educating people about AI is important.
For more updates, subscribe to exchange4media's WhatsApp Channel- https://bit.ly/2QUdLCK
A team of doctors from Protekt Mr. Magic will visit Delhi schools and engage students during the morning assembly on how they can protect themselves from swine flu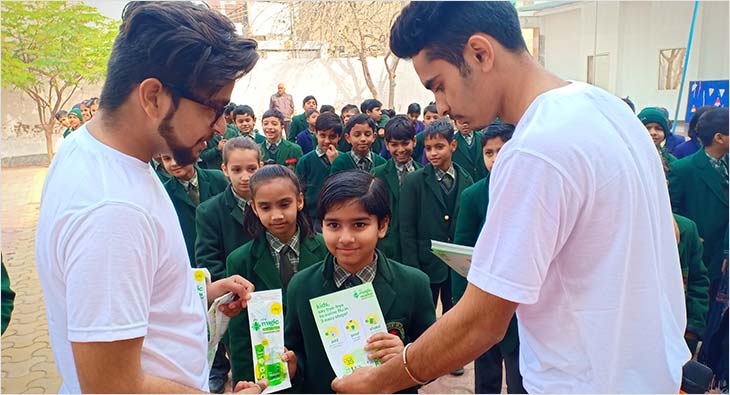 In a bid to combat swine flu, Godrej Protekt Mr. Magic, India's first powder to liquid handwash, has initiated a week-long awareness programme across 47 schools in Delhi with more than 42,000 students. Children across schools will be educated on preventive measures to curb the spread of swine flu.
As per data released by the Union Health Ministry, swine flu has claimed 312 lives with over 9,000 cases being reported in India. In Delhi alone, swine flu cases have mounted to 1,965, as per a report by the Directorate General of Health Services (DGHS).
Children face high risk as they are more exposed to the H1N1 virus, the primary cause of swine flu, in crowded places like schools. Thus, Godrej Protekt Mr. Magic chose to start an awareness program in schools. As part of this, a team of doctors from Protekt Mr. Magic will visit Delhi schools and engage students during the morning assembly on how they can protect themselves from swine flu. This will be followed by free product distribution.
Speaking on the awareness programme, Sunil Kataria, CEO – India and SAARC, Godrej Consumer Products Ltd said, "The best prevention for swine flu is to keep hands sanitized and clean. Most people make the mistake of washing their hands with water only. Even when they wash their hands, they use soap bar, while the more hygienic alternative is liquid hand wash, which however is considered expensive. So, we have empowered Indian households with Protekt Mr. Magic handwash that makes a bottle full of hand wash at just Rs 15. As a health and wellness brand, Protekt Mr. Magic aims to spread awareness on hand hygiene habits, especially when a simple act of hand washing with a liquid hand wash can curb the spread of life-threatening diseases like swine flu. The awareness programme in Delhi is our contribution towards ensuring safety and well-being of children in a scenario when swine flu cases are constantly rising."
For more updates, subscribe to exchange4media's WhatsApp Channel- https://bit.ly/2QUdLCK
The 3-minute film, unveiled by classical danseuse and actress Shobana, offers insights into the state's people and the nature's bounty in the land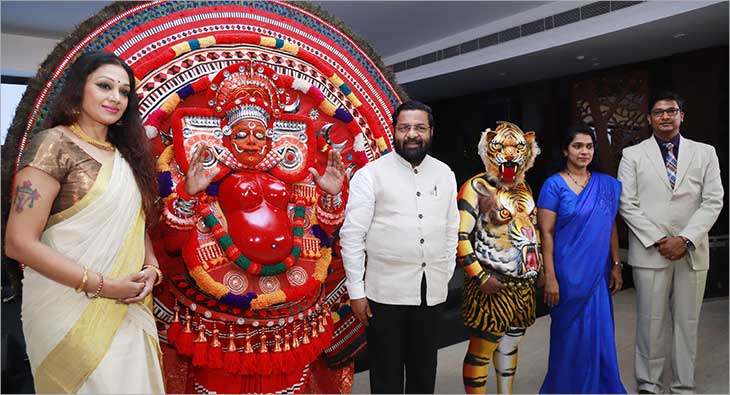 Kerala Tourism has held the global premier of a new brand campaign, Human by Nature, which encapsulates the state's charm and offers refreshing insights into the land where people and nature are seamlessly fused.

The three-minute destination campaign film, part of a marketing blitzkrieg to refurbish Kerala's touristy appeal beyond the Indian shores, not only showcases the state's signature assets, but also celebrates local people as heroes.
The global brand campaign was launched last evening by Kerala Tourism Minister Kadakampally Surendran in the presence of Tourism Secretary Rani George and Tourism Director P Bala Kiran. The film was unveiled by classical danseuse and actress Shobana.

The film was premiered at a gathering of prominent stakeholders from travel and hospitality industry.

Describing the latest campaign as a powerful multi-media outreach, Surendran said it would act as a trigger to put Kerala Tourism on a higher pedestal in a competitive global marketplace.

"I am sure it will strike an emotive chord with travellers and position Kerala as an essential fixture on the international travel circuit. It will appeal to both high spenders and backpackers. Tourism is a major contributor to Kerala's economy and a significant source of foreign exchange. The increase in footfalls can have transformative effect on the lives of our people," he added.

The film was conceived and scripted by Stark Communications, the brand agency for Kerala Tourism for several years, and directed by Vivek Thomas, Director of Miramar Films. It was shot in locations like Kumarakom, Alappuzha, Arthungal, Chellanam, Fort Kochi, Munambam, Wayanad, Kannur and Thaliparambu.

Rani George said Kerala Tourism keeps reinventing itself with fascinating ideas. "The film is both sophisticated and emotive. It shows Kerala in a wider spectrum as vibrant and welcoming, underlined by a powerful human touch. This will further firm up Kerala's position in the itinerary of international travellers as one of the most fancied global destinations," she added.
P. Bala Kiran said the film is a unique attempt at the makeover of the state through a visual depiction of the way life in Kerala is lived. "It will give traction to the state government's concerted efforts to rejuvenate its tourism sector by increasing its appeal among foreign tourists several notches up," he said.

The 360-degree integrated campaign has also a strong print component, shot by New York-based Canadian photographer Joey L.

The campaign will run in Kerala Tourism's key markets, like the US, the UK, Gulf countries, Germany, France, Italy, Sweden, Spain, the Netherlands, Switzerland and Belgium.
The premiere also witnessed a scintillating performance by Avial, the alternative Malayali rock band, besides a presentation of the state's folk art forms Pulikali and Theyyam.

The film can be viewed on Kerala Tourism's Facebook page.

For more updates, subscribe to exchange4media's WhatsApp Channel- https://bit.ly/2QUdLCK
Tata Starbucks is also advancing commitment to serve sustainable coffee in sustainable ways in India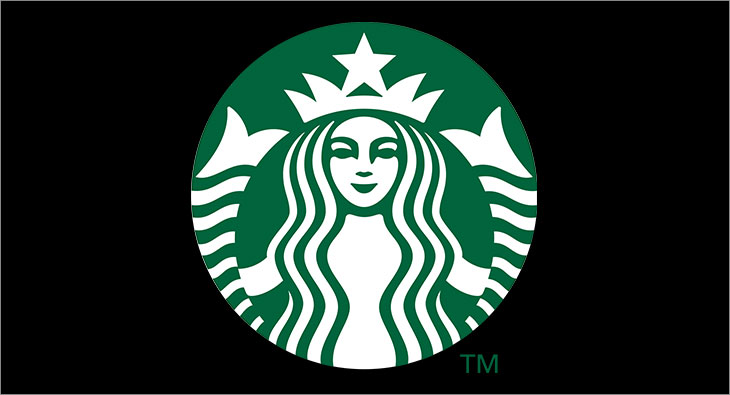 Tata Starbucks has announced that it will make a complete transition to compostable and recyclable packaging solutions across its stores in India by World Environment Day which is celebrated on June 5.
In India, the company is further advancing this commitment to serve sustainable coffee in sustainable ways across the market.
Navin Gurnaney, CEO, Tata Starbucks said: "Sustainable coffee, served sustainably is a significant milestone for Tata Starbucks. Sustainability is embedded in the fabric of Tata Starbucks' mission which is driven by the aspiration to have a completely ecological platform - from working with farmers, to our supply chain and delivering the end product across all our stores. We are proud to be the first in the industry to be adopting all recyclable and compostable packaging solutions across our stores in India to further innovate the Starbucks Experience for our customers."
Paper cups used at Starbucks stores are in adherence with FSC (Forest Stewardship Council). Over the years, Starbucks has introduced various green initiatives, including glass serve ware for food and beverages consumed within the stores, compostable wooden cutlery and stirrers, compostable paper cups and straws, compostable CPLA and PLA lids made from corn starch and compostable splash sticks for take away orders.
Tata Starbucks has also partnered with a Central Pollution Control Board approved recycler under the Extended Producer Responsibility (E.P.R) Plan to help recycle waste. It has encouraged its partners and customers to participate in sustainability efforts with neighbourhood social impact initiatives and customer-facing initiatives such as 'Grounds for your Garden' which allows customers to pick up a free bag of used coffee grounds from select Starbucks stores to enrich their home garden, while enabling efficient waste management.
Starbucks also encourages customers to 'Bring Your Own Tumbler' which gives customers an incentive (Rs 10 off) for going green and the 'No Paper Bill' initiative where customers can opt out of receiving paper receipts to reduce waste.

For more updates, subscribe to exchange4media's WhatsApp Channel- https://bit.ly/2QUdLCK
Co-hosted with UN Women, P&G's #WeSeeEqual Summit brought together business & government leaders, and influencers to share inspiration and insights around gender equality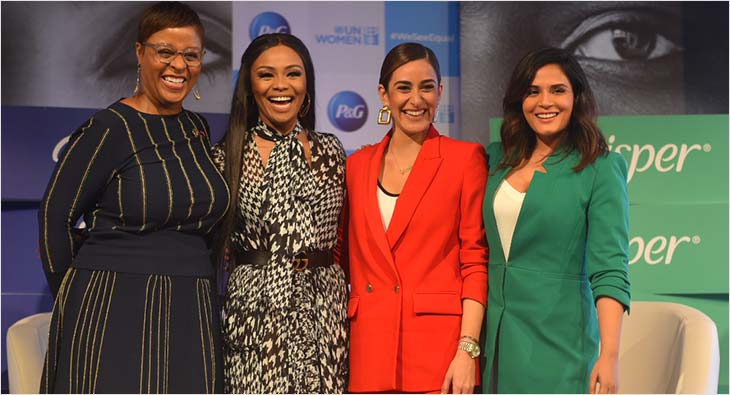 Procter & Gamble (P&G) announced a new commitment around a number of initiatives that will promote gender equality across the Indian Subcontinent, Middle East and Africa (IMEA) region. The declaration, which was made by P&G's IMEA and APAC President, Magesvaran Suranjan during the company's inaugural #WeSeeEqual Summit in partnership with UN Women in Mumbai is part of the company's citizenship focus on being a Force for Good and Force for Growth.
"Gender equality is a core belief at P&G. Creating a world free of bias with equal representation and equal voice for everyone is both the right thing to do and the right business choice. We also want to spark conversations and change mindsets as champions for the cause of gender equality across the region. We will leverage the full strengths of our business and operations, and our advertising voice to tackle gender bias and encourage women's economic empowerment," explained Suranjan.
Over the next three years:
P&G aims to spend $100 million on deliberately working with Women-Owned Businesses in IMEA with a $30 million commitment to India
P&G will educate more than $23 million adolescent girls on puberty and hygiene across IMEA. In India, P&G has been working with young girls in various groups across the country to understand the needs in the areas of Health & Hygiene, Personality Development etc. The company's flagship Mother Daughter Menstrual Hygiene Program has been successfully running across the country since 1995. Today, P&G runs this program with the active support of 20,000 schools to educate about 4.5 Million adolescent girls annually and educates them on the importance of menstrual hygiene
P&G and its brands will use the company's voice in forums such as the #WeSeeEqual Summit, brand advertising like Ariel, Whisper, Always & Gillette and multi-stakeholder efforts to spark conversation and motivate change. Notable campaigns from India that have sparked social change include Ariel 'Share the Load', Vicks 'Touch of Care', Whisper 'Touch The Pickle', to name a few.
Co-hosted with UN Women, P&G's first IMEA #WeSeeEqual Summit brought together business and government leaders, and influencers to share inspiration and surface insights around the myths that prevent us from accelerating our progress for gender equality.
Dr Phumzile Mlambo-Ngcuka, Under-Secretary-General of the United Nations and Executive Director of UN Women, said, "To get irreversible progress in gender equality takes sustained, intentional action. We need to work together on this wherever those inequalities are present - in schools and offices; in the media; in sports arenas, farms, factories and houses of parliament. We're driving for practical changes, like supply chain agreements that bring good business to women-owned companies, at the same time as we change the narratives about the place and power of girls and women in society – so they are both seen and treated as equals."
Guest Speakers included India's Mary Kom, Olympian and six-time World Boxing Champion; South Africa's television star, business woman and philanthropist Bonang Matheba; Egypt's actress and philanthropist Amina Khalil; award winning Indian actor Richa Chadha; actor and TV personality Neha Dhupia; and actor - model Angad Bedi.
P&G has been steadily working to improve gender equality by leveraging its unique strengths. Some of P&G's achievements globally and in the region, include:
Leveraging its voice in advertising and media to tackle gender bias, spark conversations and motivate change. This includes Always 'Like A Girl', Ariel 'Share The Load', Always 'Saudi Generation of Firsts', and Whisper 'Touch the Pickle' advertising campaigns
Focusing on removing barriers to education for girls and economic opportunities for women through the company's social impact programs and advocacy efforts in partnership with organizations such as UN Women, WeConnect International, CARE, Sesame Workshop and Galli Galli Sim Sim. Examples of current P&G programs include:
Puberty education campaigns such as Always Keeping Girls in School in South Africa, Kenya & Nigeria and P&G Shiksha in India
Deliberate intention to hire Women-Owned Businesses in South Africa, UAE, Egypt, India & Nigeria are long standing examples of this focus.
Internally, P&G is working to create an inclusive, gender-equal environment with 50-50 representation of men and women at all levels and all parts of the company. P&G hires 50 per cent women into management across the world, and an increasing proportion of women gets promoted into leadership roles into their next assignments at the same progression as men. This is consistent with P&G's history in IMEA. P&G India hires 50 per cent women into entry level management roles and lays special emphasis on their progression to next assignments. In a first for FMCG industry in India, P&G's Hyderabad plant was one of the first plants to have 30 per cent women across the workforce. What is unique is that these women employees operate across all shifts and operate manufacturing equipment and are not limited to peripheral tasks. In an unprecedented move, the company collaborated with the government and got legal approval to allow women to work across shifts.
For more updates, subscribe to exchange4media's WhatsApp Channel- https://bit.ly/2QUdLCK
The former CEO of Unilever, Polman, broke down the basic issues that bother the whole economy be it the consumers or the corporate at the IAA World Congress in Kochi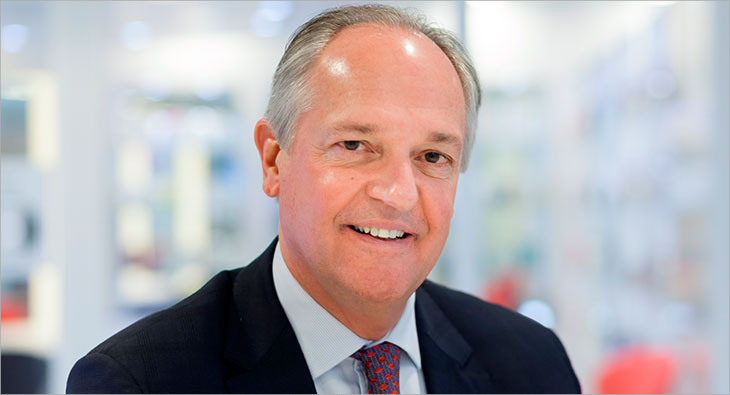 Sustainable development is the buzz word of the modern day economy and Paul Polman, President of the ICC, Chairman of the B-Team and Vice-Chair of the UN Global Compact, believes growth alone cannot drive an economy unless it is sustainable for all.
Speaking at the inaugural session of the second day of International Advertisement Association World Congress in Kochi, the former CEO of Unilever, Polman, broke down the basic issues that bother the whole economy be it the consumers or the corporate.
According to Polman the global economy in the present times is looking at short terms goals only and leading themselves to an unstable and unsustainable future.
"The statistics requires us to do things quite differently than how we are currently doing them. I am reminded of Charles Dickens's book written in 1859 – 'A Tale of Two Cities' where he wrote about London and Paris. He writes it was the spring of hopes and winter of despair and I think that summarises pretty well where we are in now. It defines the global citizens and global economy and where we are as an industry. Over the last 5 decades the population has tripled GDP has grown one and ten forth. We have lifted more people from poverty than any time in human history and even in India the number of poor people has reduced significantly in the last ten years by 30-40 per cent. We created enormous wealth for people and we should be proud of that. More people are educated and less people are hungry, people live longer and healthier lives and in fact if you want to be more this is the best time to be more but as they say it is also the worst of times. It is good that the poor are becoming less poor but the system that we are using to achieve these numbers are not sustainable," said Polman.
Elaborating on what is going wrong in the scheme of things Polaman said, "We are causing more harm to the environment in this age of consumerism than we have done in a million years. What gives us the right to do so? Hubert Reeves said man is the most incredible species he worships and invisible god and destroys the visible nature not realising that the visible nature is the invisible god he worships in the first place. Issues of climate change and income disparity are probably the biggest issues we are facing in the world today. If you look at some statistics last year deforestation was up 51 per cent, animals are dying at an alarming rate and 8 million people is said to die pre-maturely for air pollution."
According to Polman the consumer in the present day economy doesn't trust brands for what they say, they trust them for what they do. "But as brands do we put the interest of our children and their children above our greed? We need to be responsible in the way we behave as brands?" said Polman.
CSR is not enough Polman said to show responsibility. "We need to move our companies from CSR to make RSC which is responsible social corporate. That is how we can make a difference," he said.
Four big challenges corporate around the world face and need to address are the need to de-carbonise the global economy, move business models to one that has long term purpose, moving to a circular economy and be sure that companies have an inclusive economy and growth.
"It's the time for business to step up and take a little more responsibility. We cannot run the business if we do not take up responsibility," Polman said.
Citing examples of some of Unilever's brands like their soap Lifebuoy that advocates hand washing as a healthy habit, Dove that promotes women and their need to stick to natural product, Domex that promotes domestic cleanliness Polman said, "All of our brands that have a purpose are growing faster and are more profitable."
For more updates, subscribe to exchange4media's WhatsApp Channel- https://bit.ly/2QUdLCK
The funds will be used to further expand their business globally, including new markets in the APAC region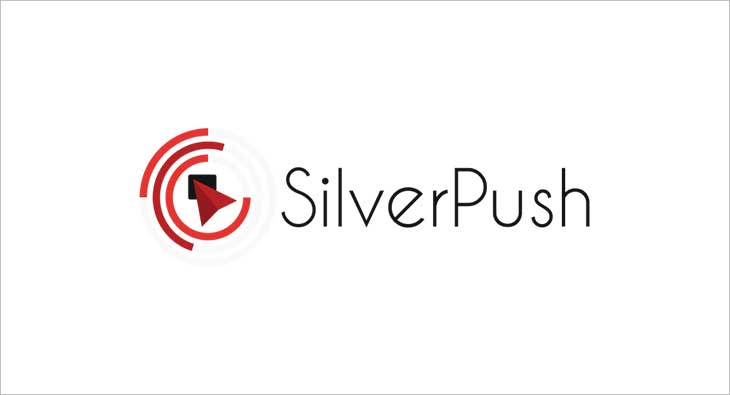 SilverPush, the Singapore based marketing technology platform announced that it has raised US$5 million in Series B funding led by FreakOut Holdings, Inc., a global marketing technology company.
The funding will be used to further expand their business globally, including new markets in the APAC region such as Hong Kong, Australia, and South Korea; and increase its AI capabilities, with a view of applying the technology in industries outside of advertising in the future. The company will also look to tap into the OTT space with its newly launched product, Mirrors, and relaunch another product, Prism, as a brand reputation monitoring platform.
"Since expanding into Southeast Asia in 2018, our business has grown 100 per cent Y-o-Y with over 30 per cent revenue clocked by our international business. We've seen rising customer appetite for on-demand and multiscreen viewing across the APAC region; and at the same time advertisers and brands have become more open to integrating new technologies in their audience outreach strategies," said Hitesh Chawla, CEO of SilverPush.
"With this new round of funding, we expect our global business to contribute to over 50% of revenue, and expect to hit an annual target of US$ 25 million over the next two years," added Chawla.
SilverPush uses AI to improve the engagement between brands and consumers. The company's latest product, Mirrors, was launched in late 2018 to help contextualise ads when people are viewing video content on their devices – therefore aiming to tackle the US$170 billion global problem of misplaced online advertising. Using AI with computer vision, Mirrors detects context in video content that aligns with an advertiser's core communications objectives, allowing them to effectively target their ads in a world already cluttered with advertisements. This contextual approach to marketing seeks to revolutionise the way that brands engage with their audience.
Talking about the investment, the CEO of FreakOut Holdings, Inc., Yuzuru Honda said, "The internet video advertisement industry is growing quickly across the Asia Pacific region. We are strong believers in SilverPush's high level of technology and outstanding product, and see a huge opportunity for them to grow and scale across APAC."
SilverPush has already supported the campaigns of regional brands in APAC such as Indofood, Unilab and Tiger Beer – as well as international brands such as Unilever, KFC, Coca-Cola, Samsung, Johnson & Johnson and many more.
In addition to India and Southeast Asia, SilverPush is also present in South Africa, Tanzania, Egypt and the United Arab Emirates. With an aim to further amplify its business presence in APAC region in 2019, the company plans to become a leading platform for video content ads in the region.
For more updates, subscribe to exchange4media's WhatsApp Channel- https://bit.ly/2QUdLCK
#PitchCMOAwards to be held on March 7 at ITC Maratha, Andheri in Mumbai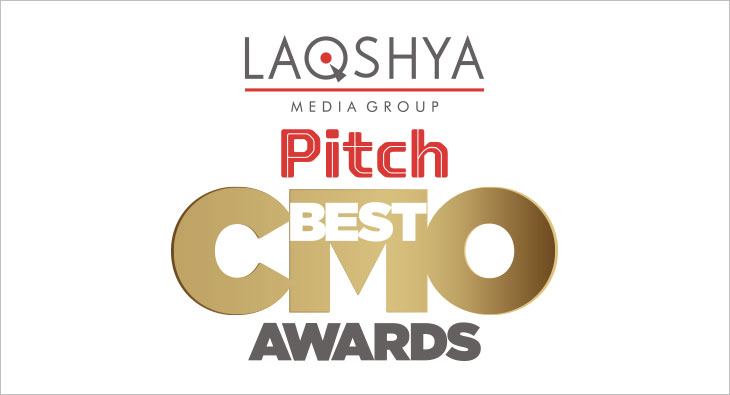 The Laqshya Pitch CMO Awards 2019 is a flagship property of the exchange4media group. It witnesses a gathering of the best minds in the business of marketing. It recognises and rewards exceptional work done by senior leaders across categories in the field of Marketing & Communication.
Through an on-going detailed research, exchange4media in consultation with our knowledge partner Decode Research & Analytics identifies and shortlists marketers who are the right fit for the awards on the basis of category specific research, representation in a specific sector, quantifiable metrics such as financials / growth, winning brands at various industry forums as well as individual contribution measured by CMO mentions. The study period will be from July 2017 to December 2018.
The awards will be conferred in the following categories:
Award For Best Financial Performance
Award For Best Global Performance
Award For Best Digital Presence
Award For Most Socially Responsible
Award For Most Data Driven
Award For Best Customer Connect
Award For Best Use Of Media
Award For Most Influential
Award For Best Experiential Marketing
Special Golden Award (For Gender Equity)
Apart from the awards there will also be an all-day conference. The conversations at the summit each year revolve around current and relevant marketing topics in a changing global market scenario. At this year's Pitch CMO Summit, marketers will speak about why 'data – driven individualisation' should be central to a brands' marketing strategy and how will it redefine the ROI for the particular business.
The event is scheduled to take place on March 7 at ITC Maratha, Andheri in Mumbai.
For more details, click here: https://e4mevents.com/cmo-summit-2019/
For more updates, subscribe to exchange4media's WhatsApp Channel- https://bit.ly/2QUdLCK
Mayank Shah, Sr. Category Head, Parle Products said the company intends to own 15 per cent of the market share in its target geographies in two years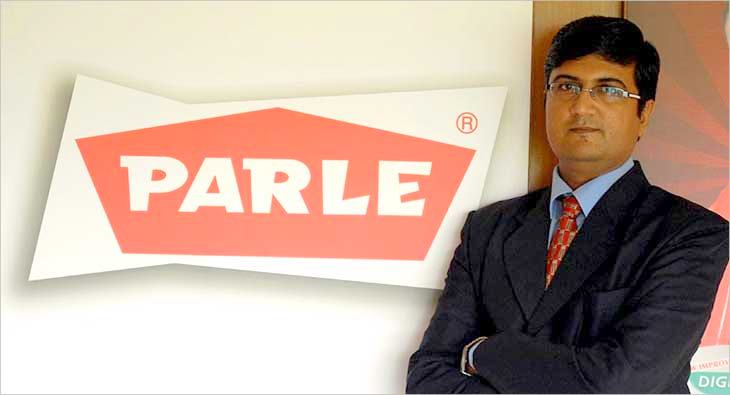 Parle Products is the latest company to join the healthy bandwagon with its latest offering Nutricrunch under its premium Platina division. Mayank Shah, Sr. Category Head, Parle Products, says that the product range is specifically targeted towards the requirements of health-conscious consumers.
Explaining the insight behind this range of products, Shah says, "People have started moving towards their native ingredients ever since there came the fad of 'superfood', which mainly includes indigenous grains like ragi, jowar, and bajra." The target audience for the Nutricrunch biscuits are people who are actively seeking healthy food options. "Therefore, the products from this launch are mainly sugar-free products that are for people who are very conscious about their sugar intake. There is 'Digestive Marie' which is similar to digestive cookies, minus the high-fat content. The classic Digestive has jowar as its active ingredient."
Calling sugar the 'enemy', Shah said, although these products can be consumed by diabetics, "it should also be considered as a preventive measure for the people who are not diabetic but are health conscious and want to prevent themselves from diabetes for major reasons such as family history in diabetes, high blood pressure, etc." The price range of these products is between Rs 20-50.
When asked about the markets that Parle has taken into consideration for these products, Shah said, "While they will be made available across the country, in case of Marie, consumption is much higher in West Bengal, Kerala, Karnataka, Tamil Nadu, and Maharashtra." Interestingly, it is because people from these geographies are most prone to diabetes that they consume sugar-free biscuits the most, he revealed. Parle Products intends to own 15 per cent of the market share in its target geographies in two years. Parle is following a 360-degree marketing approach for the launch of these products. The marketing and promotional budget is expected to be around Rs 25-30 crore.
For more updates, subscribe to exchange4media's WhatsApp Channel- https://bit.ly/2QUdLCK