JWT Coffee & Donuts: Women on Top: Tista Sen
Tista Sen, National Creative Director, JWT India, on what it takes to be a woman who has lived every aspect of life to the fullest
I was recently asked by a wide-eyed intern, how on earth I managed. Managed what, I asked, slightly peevish, having long outgrown those questions of being a mom and having a career. Life, she countered. The other stuff that makes you who you are.

Ok now you have my attention. What makes me, really. And what exactly does that make me into.

Think about it. We are creative folk. We think. When we are not supposed to. Ok we over-think. We write odd things, we doodle stuff no one really cares about and most of the time we are convincing those who shall never be convinced on something we aren't convinced about to begin with.

That's the work part.

Home is spent in equal measure doing some of the above again and then other stuff. Pottering about, changing the upholstery, invading the kitchen, throwing a wonderful party. Cooking up a storm. Lovely stuff.

But where's me?
The other stuff that makes you who you are. That.

I remember a friend from out of town who wanted to meet at the Gateway. Sea-lounge at Taj was where I was heading until she said no let's meet at the parapet outside. So we did. Sat with our backs to this great monument but over-looking the sea with all that bobs and is gone. We had channa sing and counted pigeons. It was very liberating. That could be the stuff.

I know of people who browse art galleries, take in a movie, all strictly during office hours. Yup that's other stuff.
If you haven't seen all of Satyajit Ray's masterpieces sit down and binge watch him instead of Netflix. That's other stuff.

So here's my very personal other stuff list. Try it and let me know if it works.

Be Spontaneous
Come on. Walk into the rain. Hell! Walk into sunshine. But do what pleases you. It helps. However odd, the better. It will define why you go to sleep smiling.

Be Weird
Yup. I wear a flower in my hair. Someone wears yellow chappals to work. And I do remember a person who came to office only in a long kurta. She had forgotten the bottom she said. Totally weird I thought but totally weird like I want to know you. You funny, funny child.

Be Inquisitive
If you aren't flipping through reference books go ahead and Google. Buy and find the answer. It's so easy that it's a crime not to know. If you have a passion. If you have a whim go internet the hell out of it and devour it.

Be That Other Person
Empathy is what will embrace you through lonely days and be your only true friend. And you need to make time for that. Pick up the phone on that annoying aunt who you know will not live long. Call up that colleague who is laid up with a broken leg. At my last girlfriends meet we went and had tea with our school teacher. Not sure she remembered us all. But it was a delightful afternoon over tea and tears.

Read. Read. Read.
Not your texts. The sheer physicality of a book. Feel it heavy in your hands. Hold it close to your heart. And allow yourself to be transported. It could be crime, it could be romance, it could be Gandhi. Read. It will enrich you in ways you cannot fathom.

Face-time your Folks
Yes. It's a job. Sometimes none too easy. But it defines you and makes you who you are. I was talking to a young colleague just today who said she felt like her parent's parent. So, they are behaving like you, I asked. Yes, very badly she muttered. I laughed.

Share your work with Bharat
I learnt this from the most creative leader in the industry. Whenever a new film arrived at his desk. He first called Joga. The canteen boy. Mine is Bharat. He's terribly smart. Very sharp. And obviously working here is just a little step in the path of his very ambitious plans. He sometime sees the work and says maza nahi aaya. He's right.

Love Yourself
You've had the worst day. You've had the worst meeting. You've had a very inconsiderate boss. Go curl up in our room and shut out the world. Nah. Go get your hair done. And a foot massage. You feel like a million bucks.
And it is not just platitudes. Try it.
I have danced bare feet on Oxford Street.
I have walked down Ballard Estate alone at midnight. And soaked in the silence.
I have taken a horse carriage ride (before they were banned) from my hostel on Marine Drive to Crystal restaurant 5 minutes away because I wanted to feel like a princess. And I did.
I have bought balloons to release them immediately.
I have said no to networking and networked over scrabble with my boys.
I have cheated at Pictionary.
I read for an hour every night.
I say I love you now with amazing frequency and with the same emotion.
And all I can remember is the endless things I haven't done.

-Tista Sen, NCD, JWT
Disclaimer: The views expressed here are solely those of the author and do not in any way represent the views of exchange4media.com.
exchange4media Group Service
Brands must seek opportunities to strengthen consumer relationships through JOMO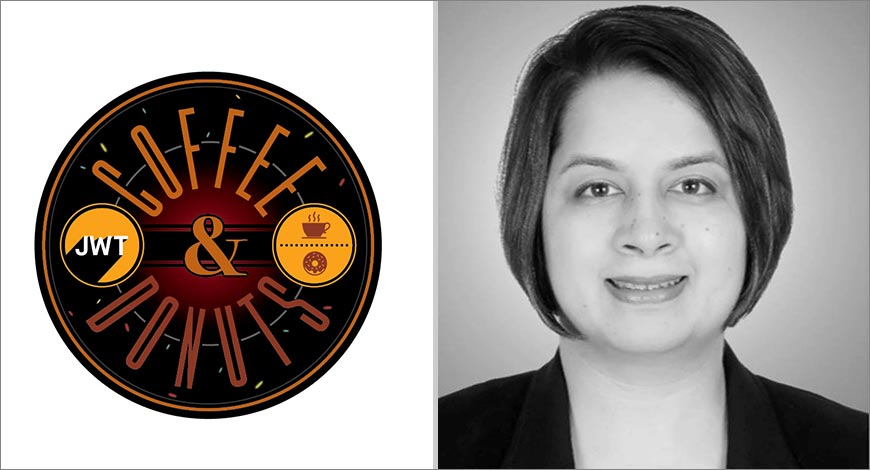 There is a new mega trend in town and we need to plan for it. It is JOMO (Joy Of Missing Out).

JOMO rhymes with a famous trend called FOMO (Fear of Missing Out) but the similarity ends there.

BYE FOMO

FOMO, now a fading trend, was believed to drive people into varied interests & activities, as well as living over-scheduled lives. FOMO, sadly, was to a large extent born of the fear in people of not wanting to be left behind, in any way. FOMO was associated with competitiveness, peer pressure, urgency eg. YOLO (you only live once).

HELLO JOMO

JOMO, on the other hand, is related to an active search for joy in life. JOMO, happily, is about pausing to consider what makes one happy, what gives one meaning and then choosing or un-choosing one's activities and one's pace of living, accordingly. JOMO is associated with making meaningful choices and joyfully letting go of forced or routine or rushed choices.
THE WHY OF JOMO

There are several reasons why JOMO is a trend, beginning with the fact that FOMO is not seen as sustainable (it can physically and emotionally drain people). Studies on negative effects of excessive technology are emerging. (FOMO is associated with constant social media updates). There is a "techlash" or backlash against technology from overtaking lives. And last but not the least, there is more self awareness among people, they are taking back control and thinking for themselves (J. Walter Thompson Culture Muscle Study)

THE HOW OF JOMO

People need enablers (in attitude and in behaviour) to help them embrace JOMO. They seek ways that will enable them to make more mindful, meaningful choices. They want options to help them create boundaries in a 24/7 life.

WANTED: CURATED 'OFF GRID' ZONES IN A 24/7 LIFE

In some years, some would argue earlier, people will want curated and carefully crafted 'off grid' zones, in time, space and culture. These will enable them to 'officially take a break' in a 24/7 life. These spaces will be the new credible excuses to 'switch off' in the 'always on' age.

One was imagining inventing no Wi-Fi zones in Wi-Fi area*, the adventurous cab service that 'never gets you there on time', even 'official phone break hour'. All, as potential ways to help people reclaim personal space, time and joy.

Yet, emerging trend data suggests even more than that. For the 'always on' generations, the desire to 'switch off' means finding an alternative reality. "As we navigate through the stress and monotony of our everyday existence and parallel online lives… what emerges is an appreciation for the intangible aspects of our lives that defy big data and the ultra-transparency of the web," reads J. Walter Thompson Intelligence Report 2018 on Hyper Reality. The expressions include sound baths, travelling without going anywhere, slow TV, Fairy Tale Fashion etc.


BRANDS EMBRACING JOMO

Brands, services, protocols, popular culture inventions that enable JOMO are emerging. In developed markets, some cafes are banning Wi-Fi to encourage conversation (BBC report); a Vice report suggests that more and more in Gen Z will be deleting their accounts from social media, the reason being they realize how much their privacy is being invaded; and *KitKat in Amsterdam sponsored a free no Wi-Fi zone.

Summing it Up

Addressing the mega trend of JOMO (Joy Of Missing Out) needs to be planned, by more brand builders in the future. It is time.

Can consumer brands, health & wellness brands, hospitality brands, employer brands, service brands, B2B brands, even media brands, travel brands, luxury brands, financial brands, lifestyle and fashion brands, beauty services brands, natural brands, home décor brands, appliance brands, destination brands, education brands, entertainment brands, women's brands, children's brands, young adult brands, senior citizen brands, and so on, pause and consider whether they are enabling JOMO for their existing or new audience?

Ways to enable JOMO can be well informed and inspiring - via products, promotions, innovations, channels, purchase options, alliances, communications and so forth. Opportunities to disconnect to re-connect are future spaces to strengthen consumer brand relationships.

- Authored by Shaziya Khan, SVP & Executive Planning Director, JWT

Disclaimer: The views expressed here are solely those of the author and do not in any way represent the views of exchange4media.com.
exchange4media Group Service
Hareesh Tibrewala explains how Block Chain technology can help monetize your digital footprint, as per your own rules, instead of a 3rd party doing it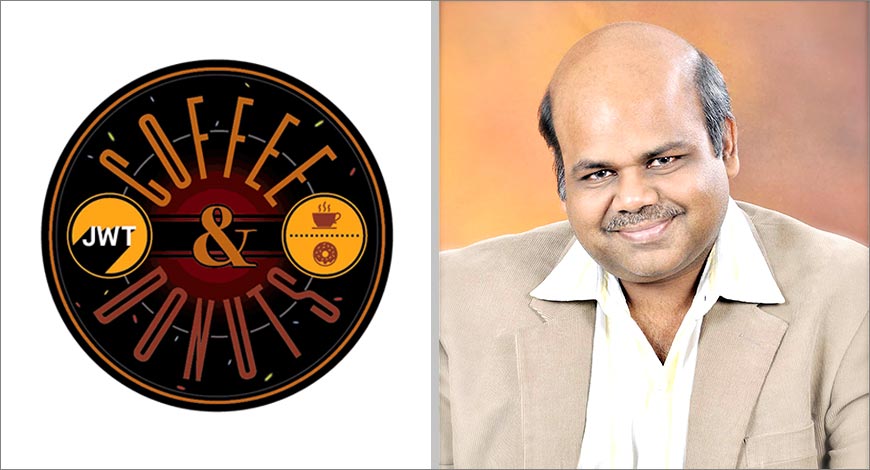 All of us are fond of future-gazing. If you do this sitting on the road side, you are called an astrologer. If you do this wearing a suit sitting in an air-conditioned office, you are called a consultant. And there are no statistics to demonstrate that one profession has a better strike rate compared to the other. And between these two full-time future gazers, lie the rest of us.

So what is the future of digital? Is it the emergence of messaging apps that give you the privacy of email, at the same time the openness of a social channel? Or is it Artificial Intelligence? Or is it augmented reality? I believe it is all of the above. But then these ideas are all evolutionary. They are already here in some measure, and will get perfected in the near future. But if there is something that is revolutionary, that can impact digital like nothing has in the last couple of decades, then it is Block Chain. Let me help you understand what is Block Chain.

The moment one utters the word Block Chain, one thinks (unfortunately) of Bitcoins (or crypto currency). The fact is that crypto currency is just one of the 25 different applications of Block Chain. And in my opinion it is actually not the most important application of Block Chain.

The Internet for the past two decades has been the Internet of Information. I have some information. I host it on a server (web server). Someone else wants the information. He (the browser) access the server, the server gives out the information. However what the server is giving out is only a copy of the information. The "actual" information continues to remain with the server. Thus the owner of the asset (asset in this case being information), sees no diminishing of his asset value even when others get copies of the information. What is interesting about the Internet of Information, is that anyone can access information from anyone else, if the giver is willing to give the information. It needs no permissions, transcends geographic boundaries and is 24x7. You just need to have the URL of the website and you can access that information. No intermediaries, no controls, no approvals needed…and access to the entire 3bn Netizens. Generally speaking, Internet of Information enables free flow of information, if we exclude outlier cases like China or North Korea.

Now what if I could transfer assets of value, in much the same way, across the Internet like I transfer information. Today if I want to transfer to you 100 Rupees, it is important that when I give this you, my "ledger" balance reduces by 100 and your "ledger" balance increases by 100. But in today's world I need a trusted 3rd party (a bank) to unequivocally say that my balance has come down by 100 (and thus my asset value) and your bank balance has gone up by 100 (and thus your asset value). And the same holds true when I want to transfer other valuable assets, and these could be financial assets (stocks, a piece of land, bonds) or assets with IP (music, book) or assets like a vote. And every time we need a trusted third party, like a bank, a depository, the government (for land records and votes) to ensure that transfer of assets results in the necessary impact in one's individual asset ledgers.

But the problem with these 'trusted' third parties is that they are monopolistic, charge a lot of money and then of course they themselves start creating frauds. This is where block chain steps in. Using block chain, when an asset is transacted, the transaction is broadcast to number of computers simultaneously (in an encrypted fashion such that only the parties involved in the transaction are able to access actual details of the transaction). These computers who store the information are called 'Miners'. And anyone who has tons of computing power can become a Miner. And since the same information is being stored with numerous Miners, there is no longer any monopoly (no excessive record keeping charges), far higher security (for someone to create a fraud he needs to necessarily be able to change the information at each Miner), and complete democratization of the financial system. The only transaction cost that the miner gets is the cost of electricity to keep these big computers running.

Imagine 10 years from now, you want to buy a piece of land of Dubai. Using drone technology you can see the piece of land sitting on your laptop. And if you choose to buy it, create a contract using Block Chain technology for purchase of the land, transfer the money to the sellers' ledger, and the piece of land gets credited to your ledger. No banks required to transfer funds, no government registration required to demonstrate ownership of land. And the world becomes one big Internet of Value, one big global market

Block Chain also has some interesting applications for communications and media industry. Violating IP for content will almost become impossible. A content creator, using Block chain, can set policies for usage of content and receiving payments against the same. There can be a separate pricing, say if someone wants to stream a song and listen to it one time. Another pricing is someone wants to download and have the luxury of listening to it many times. And yet other price is someone wants to use the same song in a movie. And now anyone across the globe, without actually getting in touch with the content creator, can use the content after making necessary payment. All this is possible, because block chain allows micropayments (something which is very difficult right now with our complex banking systems and intermediary costs) and also because Block Chain enforces a trust protocol across the globe.

And assets are not just financial assets. Ones' own behavorial data is also an "asset". Lately there has been a lot of talk of data on Facebook and other social channels being used for marketing. As consumers, it is we who create digital footprints and thus data. But we don't seem to have much control over this data that we create. And other platforms like Facebook and Google actually monetize this. But what if using Block Chain, we are able to create smart-contracts with micro-payments that give us complete control over the data that we create. And we set rules as to who can access this data, how long, for what purpose and at what cost. This now means that I can monetize my own digital footprints, as per my rules, instead of a 3rd party doing this. All this is possible using Block Chain technology.

This, in my opinion, is the future of digital.

- Authored by Hareesh Tibrewala, Joint CEO, Mirum

Disclaimer: The views expressed here are solely those of the author and do not in any way represent the views of exchange4media.com.
exchange4media Group Service
Sanjay Mehta, Joint CEO, Mirum, says that creating a long format film and simply putting it on a digital channel is not digital marketing, it is far more complex than that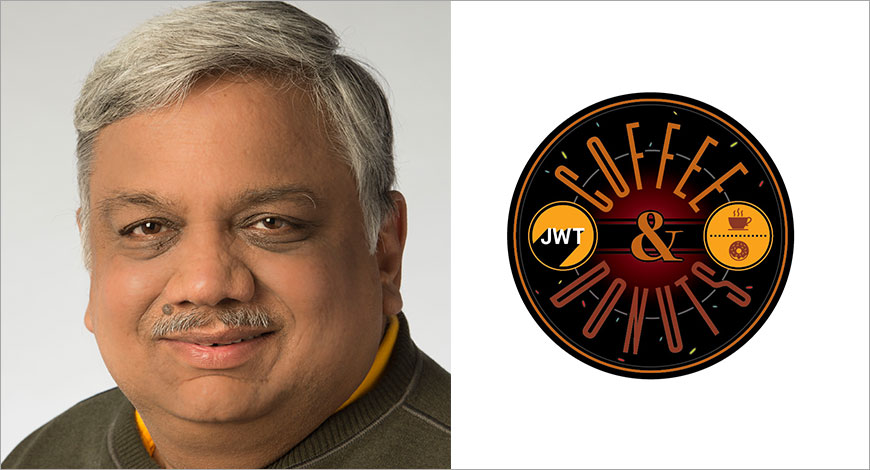 We have clearly reached a point in time where more and more clients are deploying larger chunks of their marketing budgets into digital marketing. And in almost all cases, this increase is coming at the cost of a reduction of some of the traditional media budgets.

This is not happening because television has lost its charm. The TVC as a means of storytelling, and a TV media slot on a popular and relevant TV program, is still by far, one of the best ways of getting a good marketing communication out. However, the client has her fair share of questions and doubts, while committing to such spends for TVCs:

• There is a high level of dependence on the creative working out just right! In a cluttered world, there is that tiny sliver of time to get the consumer's attention and interest. Given the high cost of creating a TVC then, it becomes all the more challenging for a brand head to commit to that expense, when potentially, she has other options that she can choose from.
• Even when the creative is good, and the TVC is liked by people, there is still the next question: whether it really impacts business, whether it drives people to the stores to purchase the product! There are times when a good TVC is appreciated for what it is – a good film. And the needle on product sales may not move much. In VUCA times, companies are under pressure to meet their own numbers, and net impact on sales often outweighs other factors in marketing decision making.
• That said, the bigger brands with large budgets cannot NOT be on TV, and hence they continue to invest into TVCs. But there are many other brands who do not have such large budgets, or whose current financial state is not as healthy, and they may not have the luxury to take the risk with TVCs, considering the issues highlighted above. Especially at a time when there are other options.

I am not even referring to print, outdoor or cinema advertising, as really, their relevance has become very limited and budgets are clearly shrinking there.

The most important aspects in all of those media is the question of accountability. The means to connect a marketing effort in traditional media to real business results is far from being accurate. And also, by the time you realize that some TVC or print ad did not really work, a significant amount of spend might have already happened and gone down the drain.

Given these reasons, more and more clients are turning towards digital. We see regularly now, either digital leading the marketing ways for the client and the mainline coming in, to fill the small gaps, or brands going fully digital in their marketing.

From the time when digital marketing was slide 74 of an 80-slide pitch deck, we have clearly come full circle.

But with clients telling their creative agencies that they want to see more digital in their proposals, the traditional agency folks also attempt to offer digital ideas from their end. Unfortunately, in most cases these are digital only in namesake, and this is the essence of this piece.

The typical "digital" solutions that traditional advertising folks bring, and which are not really digital, include:
• Still creating a TVC like film, but putting it out on digital platforms,
• Since TV-sized media costs are not involved, coming up with a long video, for digital. The so-called long format brand storytelling. Yes, that may also generate larger billings for the creative agency, but seriously, in an attention-starved world, doing a brand advertising film over 9 minutes or 15 minutes or whatever, is what kind of wisdom??
• Doing a creative and placing it blindly on digital avatars of the same media channels, where traditional advertising was being placed. While I don't question the strength of platforms like timesofindia.com and the like, giving no thought except to just put your "digital film" on some such portals for one and all to see, like you bought a canvas on the print publication, is hardly a "digital thought"!

But for lack of a deeper understanding of the medium (and I say this no disrespect, just a matter of fact statement to represent a different experience that the folks come with), the above is the kind of minimalistic "digital" ideas that the traditional creative agencies tend to come up with.

The fact though is that, these are "barely" digital as ideas, and in reality, the medium provides so much more, in terms of opportunities to be far more effective in advertising.

While this piece is not about exhaustively listing out what digital advertising IS, I especially wanted to highlight what it is NOT! And to showcase just a few of the deeper aspects that can go into your digital advertising effort, here are few things that you can do when you plan a genuine digital campaign:

• Slice-and-dice: you can plan your strategy and creative, as per the multiple consumer personas that you have. Digital is far from being a one-size-fits-all. The better the relevance of the communication, the more effective it can be. However, this takes a lot of effort in terms of deeply understanding the TGs and planning the right strategy for each.
• Extending the story: where a TVC campaign ends with the film generally (or there may be the typical "Facebook contest" that happens for a little while, as an additional excuse of having gone 'digital'!), a good creative idea (film or otherwise) on digital, does not have to stop with the film. The brand can continue to engage the audience across multiple formats, ensuring each time that they are taking the conversation forward, to the point that they lead the consumer to a purchase, and even thereafter, continue the post-purchase engagement, including customer service, for example.
• It's not just marketing, anyway: digital is not to be thought of as a means of marketing alone. Considering the extent of time that your consumer now spends on the Internet, digital is a means to have a continuous engagement with the consumer, across his entire brand experience journey. That needs a thought process beyond just marketing, and perhaps to include sales, customer service, loyalty, referral, etc.
• In-the-moment-marketing: the realization that you can reach your consumer, just as he enters a mall where your store is located, on a Sunday morning, and position on his screen, that irresistible urge to walk into your store! And it may again not be something that gets fired to all the people entering the mall, but only selective ones, who, through their previous behavior, have been identified and acknowledged to be the best prospects for you.

There's a lot more that digital offers, but the above examples were to give a glimpse of what digital marketing can be, and how putting a film on YouTube, or creating a humongous long format film for digital, is NOT digital marketing.

Maybe sometimes it is best to call in the experts to get it right!
-Authored by Sanjay Mehta, Joint CEO, Mirum (Digital agency in JWT South Asia)

Disclaimer: The views expressed here are solely those of the author and do not in any way represent the views of exchange4media.com.
exchange4media Group Service
The Oxford Dictionary defines an Adultescent as "a middle-aged person whose clothes, interests, and activities are typically associated with youth culture"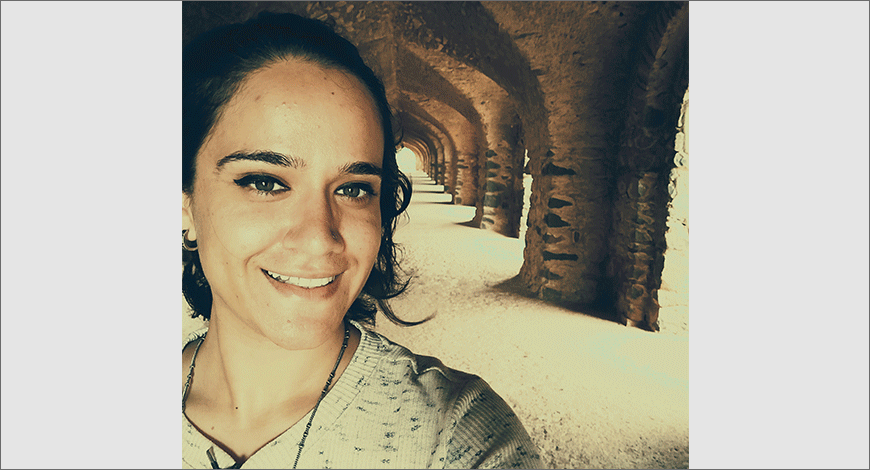 You see them in office – invariably wearing a T-shirt with a comic figure on it, lanky pair of jeans, coupled with expensive sneakers. From the description it may seem like the specimen under scrutiny is an intern, fresh out of college but, look closely and you'll realise it's the head of the digital department or a brand manager exercising his rights to sartorial freedom on a Friday. It is evident from their collection of action figures. It reflects in the kitsch décor at their swanky apartments. On planet Venus, it comes to the fore when wearing a saree becomes a 'saree day' worth populating social media with, because you feel so lady-like and dignified, an anomaly from other days. It's noticeable through their love of pop art accessories – from colourful phone covers to designer laptop sleeves. It is palpable from their 'I'm not ready to get married yet' rhetoric.
A major cultural change is taking shape in India and going by all the forces fuelling it, it wouldn't be wrong to assume that this change is poised to become harder, better, faster, stronger. Furthermore, given that brands grow when they anticipate and recognize people's needs arising out of big cultural shifts, it's time marketers took cognizance of this new thing called Adultescence.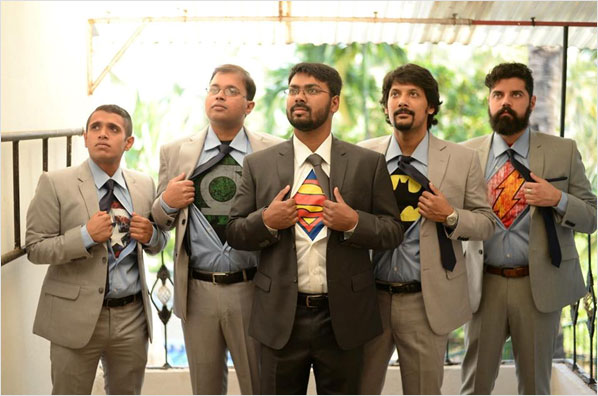 The Oxford Dictionary defines an Adultescent as "a middle-aged person whose clothes, interests, and activities are typically associated with youth culture". And that pretty much sums it up. It's the elongated experience of adolescence that stretches through one's so called adult years. For some cultures, adultescence has been around for ages. In fact, it's the code on which their society functions. As Rapaille puts it, 'Americans are fascinated with youth and the fanciful notion of staying young forever… They are eternal adolescents." As per culture, Hindus are supposed to believe in four distinct stages of life, namely Brahmacharya (student/ youth), Grihastha (householder), Vanaprastha (retired) and Sannyasa (renunciation), but all this is changing. Not to say that Hindu culture is the only culture that Indians subscribe to, however still, the four stages of life were the guiding principles for many, until now.
Exactly how has this change come about? There a few key factors that are easily identifiable. As economic sociologists would argue, at the heart any cultural change lies an economic force propelling or contracting it. Indeed, after India's liberalization, with more jobs pouring in, increasing per capita income and higher quantum of disposable income, it has become easier to be self-indulgent and individualistic. Back in the day, with limited jobs and lower per capita income, financial resources were prioritised for the maintenance of the family and there was little room to argue your way out of responsibilities aka adulthood.
Additionally, one was expected to balance family life with professional ambitions. The two were not mutually exclusive. Over the years however, increasing opportunities at the work front has led to increased focus on professionalism, not only from aspiring young Indian men and women but, also from their parents, who are equally keen for their kids to, concentrate on getting their degrees first and starting their careers right, before they 'settle down', culminating in the phenomenon of delayed marriages. Indians are taking longer to get married, sometimes extending their bachelorhood well into their 30s. And if in case marriage has occurred, they are taking even longer to take the ultimate step towards adulthood, becoming parents themselves.
Van Gennep, the French Ethnographer who developed the concept of Rites of Passage, explained that all individuals transition from one social status to another, over the course of their social life. Rites of Passage, in a way, prepare them to take up responsibilities of the status they are about to enter. But by the same logic, the reverse is also true. In the event of late marriage, individuals can prolong their status as the youngster/ child within their family unit, thereby also prolonging the privileges that come with it. Which essentially means parents continue performing vital 'adult roles' in their lives, sometimes voluntarily and at other times involuntarily. Given that many single adults are continuing to live in their parents' house, more often than not, the general lay of the land remains the same. Mothers tend to remain the designated leaders of cooking and house-keeping departments while fathers continue their dominance over assets management and financial planning, sometimes at the cost of their adult children picking up such vital life skills, which further reinforces their 'Adultescent Behaviour'.
Impact of this has already started trickling in on numerous categories. Isn't this one of the reasons behind the meteoric rise in food services? Given that many women see cooking as a sign of adulthood setting in, apart from alignment with controversial gender roles; Given that not all Indian men are ready to take on daily cooking responsibilities, going forward wouldn't Adultescents need even more assistance with food?
It's often said that the choices you make are a reflection of who you are. So if you feel young, wouldn't you want to dress young? If you dress young, wouldn't your house décor be young? If you feel young and restless, wouldn't you travel more often, gather experiences more frequently? If you feel young and impatient, wouldn't you want a change of jobs regularly? If you have the money, wouldn't you fructify your love for Toys into buying Big Boy Toys? If you have the money, wouldn't you want to flaunt your Girl Power? Last but not the least, if India, the second most populated country in the world, starts 'feeling' young, wouldn't it implicate numerous categories – from F&B, Fashion, Home Décor, Travel, Lifestyle; to Jobs, Automobiles and Banking?
Source: Oxford Dictionary Definition of Adultescence - https://en.oxforddictionaries.com/definition/adultescent
- Authored by Noor Samra, Account Planning Director, JWT
Disclaimer: The views expressed here are solely those of the author and do not in any way represent the views of exchange4media.com

exchange4media Group Service
In the last decade odd in Hollywood, it's become important to ask whether films or TV serials pass the Bechdel test, says Dutta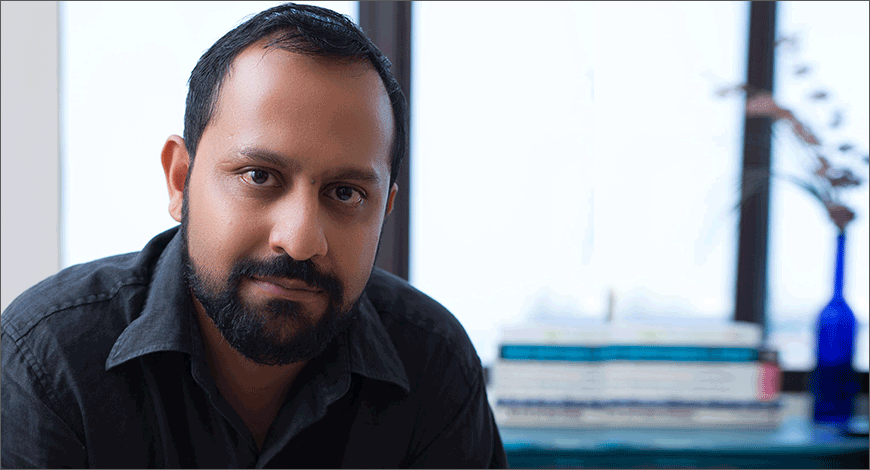 In the last decade odd in Hollywood, it's become important to ask whether Films or TV serials pass the Bechdel test. Not just for campaigners of equal rights but also for seekers of a fair media, to reveal just how biased and stereotyped our gender views are. Also known as the Bechdel–Wallace test, the test is named after the American cartoonist Alison Bechdel, in whose comic strip 'Dykes to Watch Out For' it first appeared in 1985. Bechdel credited the idea to a friend, Liz Wallace, and to the writings of Virginia Woolf.
The Bechdel test requires a work of fiction to:
1. Feature at least 2 women who are named
2. And talk to each other about something other than a man
It isn't supposed to be a measure of high-art, a lot of highly rated cinema and literature fail the test. What it does, is encourage us to see Men and Women in equal light, and of course exposes our biases, our shallow stereotypes etc. One would hope that at least in fiction we'd do a better job of representing women. However, only about 50% pass the test. Of those, writer Charles Stross notes that about half of the films that do pass the test, only do so because the women talk about marriage or babies.
This seemed to me an interesting tool to sniff out a bias. So I thought why not create a similar test for advertising. At best it would expose our biases towards how we thought of women and create healthier advertising. At worst, it would help in creating better end of the year stuff for Cannes.
The Bechdel Advertising Test...
1. Should not show a woman protagonist who is a Mother, Girlfriend or Wife
2. The protagonist above should not be selling Beauty, Fashion or Accessories
3. And should not be a celebrity, who's adding star Power
(There's also a good reason, why the rules above makes no mention of models who're used as drapery or arm-candy. This article is arguing well beyond that kind of objectification.)
On applying this test, nothing popped to mind immediately. Even when I looked at Effie winners, and Abby winners, celebrated advertising, few campaigns passed the test.
Sure, we need to use roles and stereotypes. I understand. How would we know who we were communicating to and create protagonists that appeal across the board, if we couldn't identify them with some generic qualities, some stereotypical values. But the ease with which I can identify ads where men are just being themselves and not husbands, fathers or boyfriends, and the struggle to find ads that don't show women only playing roles, perhaps reveals that our stereotypes are a little too stereotypical.
It's not that women don't desire cars, or phones, or pizzas, or even Insurance policies. But we've made a call on who the primary audience is, and reduced the secondary one to her supporting role. I suppose that couldn't be helped. But what about categories where the audience is clearly women? I think these categories do a greater disservice. And of these, I think a special place in gender-biased hell is reserved for categories that speak to moms. The pressure advertising puts on moms being super-moms to the exclusion of her romantic life, her own hobbies, her friends is crazy.
It's not just our ads, even when we paint pictures of the aspirational consumer – a cool mom is not someone who's learning martial arts three times a week, or whose gang of friends is a riot, but a mom who makes Pasta on weekdays for her hungry kids.
For me, this is a huge indicator of our collective inability to imagine women as anything but beauty evangelists and role-players. And in an age where we find ourselves sharing and commenting on #metoo & #equalpay it's high time we considered how we portray women as protagonists.
Personally, I've been guilty dozens of times for slipping into the easy gender stereotype, and casting every woman in a role, but recently while making an ad, quite by whim, we changed a gang of boys into a gang of girls, and the commercial became much, much cooler. Not just for being less gender biased, but because it was simply a new conversation. It was an eye-opener.
So for expedient reasons, if not more liberated gender-equal reasons, let's consider the Bechdel test. We do a heck of a lot of Public Service advertising exhorting the world at large on how to treat women, but do little examination on the inside.

- Authored by Shujoy Dutta, VP and Executive Planning Director, JWT
Disclaimer: The views expressed here are solely those of the author and do not in any way represent the views of exchange4media.com.

exchange4media Group Service
This word picture is based entirely on the emerging world as seen through J Walter Thompson Innovation Group's The Future 100, annual trends update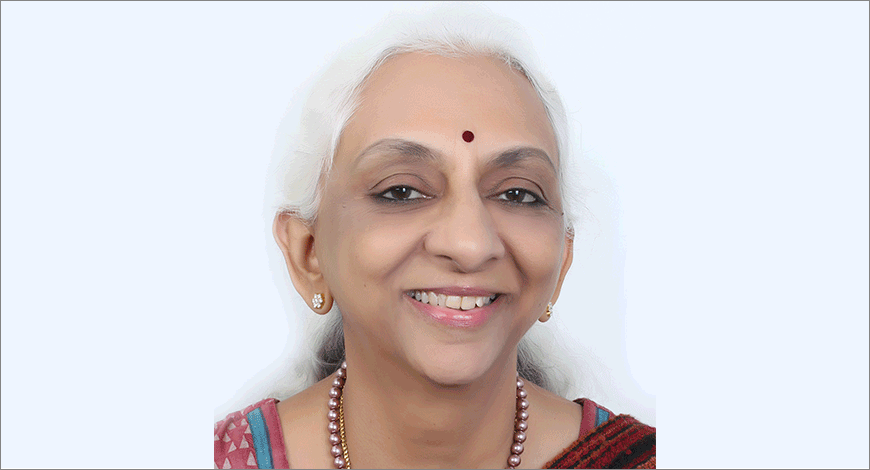 First off, the consumer will be a woman, because they represent a bigger opportunity than China and India put together.
She will be a digital nomad, part of a flexible international tribe, working in a world where work, travel, freedom and wanderlust collide. She could choose from networks that give her job options in across countries, because anywhere there is wi-fi could be an office. Not just a consumer, she will be a micro influencer or a celeb-preneur herself. She could be living in a 'second city" that makes urban life affordable. And if she must commute, her commute to work will move from car ownership to shared mobility solutions.
Experience, wellbeing and self-improvement will be the three pillars of her spending.
So what will her shopping look like? It will include AR mirrors where she can try out different looks, and if online, hands free selfies will make smart fashion recommendations. All products she buys will have built in cameras, the internet of eyes, so every sentiment and action can be analysed. While the internet of ears will enhance her consumer journey. Manufacturing at the speed of internet will make possible hyper personalisation of products and products will be manufactured after ordering, further reducing the gap between wanting, ordering and receiving. Retail spaces will allow residence-like experiences. Premium products, brandless, white label goods, will be available at a fraction of the costs, made with millennial friendly values – gluten free, organic, fair trade and more. Products will talk to her about familiar technology, honourable prices, clean and clear packaging, via social media advertising - intimate, inclusive and bff communication rather than traditional. At the payment counter, facial recognition can help her to smile to pay. Or she could pay with a mobile wallet even in an offline store or maybe it's a staffless stores. And even her thrift shopping will be slick, and tech driven.
5G will allow her to download a full length HD movie in seconds. Movie theatre experiences will reach home while they are still playing in theatres. Alternatively, she can direct the flow of the narrative she is watching – interactive story telling will take entertainment from private to personalised. With more viewer data, more segmentation and micro interest groups, more entertainment will reflect diversity.
Look what she's wearing: religion literally on her sleeve with fashion taking on the new moral compass, disc shaped tampon alternative for wearing during sex, and if breast feeding, she can wear her breast pump in her bra, it will even track how much collected and length of each session. If dating, it will include ghosting, icing, simmering and "stable ambiguity". If pregnant she will have a personal doula, for emotional and educational support through the pregnancy.
She will be living in a residence boasting biological living, with circadian lighting, air purifying walls and maybe an indoor vertical farm. She could pick her vegetables off a garden above the store. Her drink could be tasting like a burger. Or if she wants to eat a burger she could be picking up a vegan one. With Silicon Valley getting into food, she could be choosing her wine off an app. Her cake could be made by a former architect who uses algorithmically-generated visual programs to build cakes. Evenings will be in non-alcoholic bars that marry wellness with nightlife. And in an increasingly visual world, she will be swiping her phone on her plate to gather effortless information on what she's eating. Dessert could be purple sweet potato. Even at the doctor's, food will also the new medicine, the new prescription.
Her beauty products will likely be created by celebs who were earlier endorsing other brands, but are now using their knowledge and influence to be design disruptors with their own powerhouse lines. Raw, honest, authentic, will rule. Beauty stores will be more like labs, allowing consumers to create their own concoctions. She will expect beauty brands to be fluent in sexual and mental health, spirituality, and nutrition. With skin diagnostic mirrors, and apps to monitor wrinkles and sun exposure … she could end up monitoring herself excessively. Ads portraying women better let her know if the pictures have been retouched.
Holidays? If not around the moon, at least a near space experience 15 miles above the earth's surface. More purse friendly ways to assuage wanderlust, more airlines in between traditional and low cost. At the same time, at the intersection of luxury and travel, will be lux-peditions, where physical and intellectual challenge - extreme authenticity is the new luxury. While Star Wars, Hunger Games, and the likes of Twilight Saga will be not just movies but experiential hotels.
Luxury brands will have to root themselves in purposeful ethos, and build communities and loyalty around shared values. Everything from leather to diamonds will be chasing environment friendly optional materials.
VR will get into mediation and therapy, and anything can enable wellness including cannabis and micro-dosing of LSD. While store brands in beauty and foods will chase pared down design, health products will get more aesthetic and pharmacies will have to offer a subscription model. If overly stressed, she may look for rage rooms, outlets where stress meets immersive entertainment.
She may well be willing to put a microchip in her body to open a door, pay for food. And of course, we'll know all this, because she will have an on demand personal videographer, capturing her life for show-casing.
- Authored by Mythili Chandrasekar.

(This word picture is based entirely on the emerging world as seen through J Walter Thompson Innovation Group's The Future 100, annual trends update)
Disclaimer: The views and opinions expressed in this article are those of the authors and do not necessarily reflect the official policy or position of the company.

exchange4media Group Service
One of the most defining moments in Indian story-telling paints a woman as a victim of patriarchy, aggression, and judgement. While the mythology continues to be prevalent, what remains to be examined is if the narrative has changed course for women today.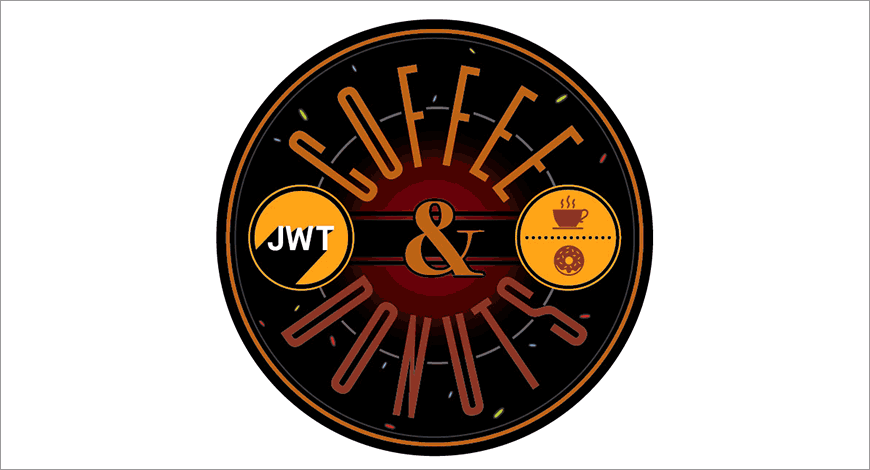 We are in the midst of a revolution. Women are discovering their power, changing the core institution of family and the world as we know it. Our attempt is to understand the cultural shifts that are unfolding and their consequent impact on communication; has she moved beyond our perspective of her in the mirror we are holding up?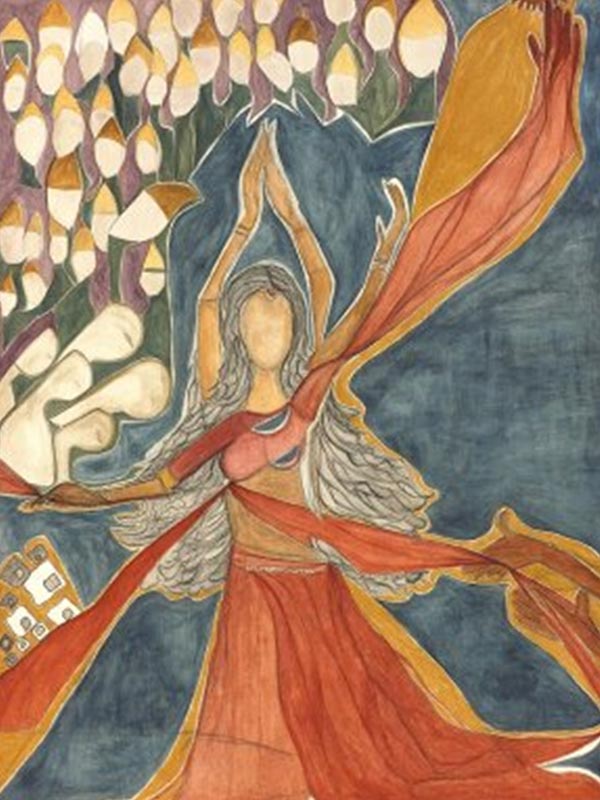 (Pic: Amruta Patil)


PUSHING BACK PATRIARCHY
While patriarchy may change its shades from strangulating to benign to even empowering; it remains the truth of her environment. The choices she makes are judged by the parameters set by it. Whether it is the more visible 'strangulating patriarchy' that restricts her freedom or the more 'benign patriarchy' that restricts her ambition.
The woman of today wants to get past the designated role-play to find her own identity. While constructing a family, she is trying to create space for her own ambitions. Her conflict though is in trying to manoeuvre her way towards leading a quality life, while challenging patriarchy.
Most Indian women believe that they are not barriers to their own success. They acknowledge that it would be their family, parents, or spouse that present barriers to them achieving their full potential. But they are significantly more confident today that they can achieve their goals by rising above patriarchy.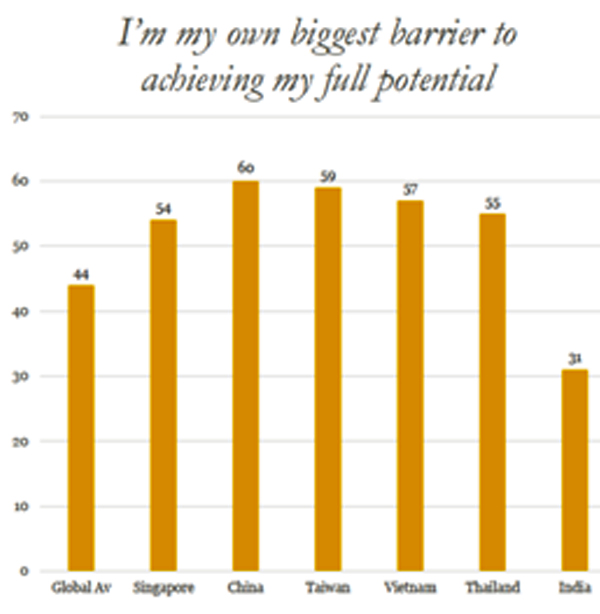 NAVIGATING THE AGGRESSIVE ENVIRONMENT
It's not just about the patriarchal blocks; as she steps out to carve her desired life, she is faced with a physically unsafe, bullying, aggressive environment. From cat calls to casting couches; she must arm herself with tricks, gumption and a spine of steel deal with it all; to be able to navigate with her dreams unquestioned or even worse, paused. That's probably why Indian women are feeling the need to be both stronger and bolder in comparison to their global brethren.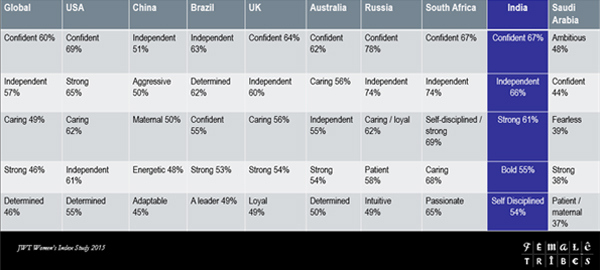 TAKING ON SOCIAL JUDGEMENT
Every push towards a change in narrative is met with judgement. Reasonable enough desires to delay marriage/kids or adopt unconventional careers or even explore her sexual freedom are under scrutiny. To carve out a sense of herself and not be held back by old narratives, she is taking a stance against judgment; only she should have a point of view on how she lives her life.
Women are breaking on through to the other side where they are transforming from victims to heroes. They aren't going to just save themselves, they are gearing up to save the world. They are on their way to becoming the makers of a positive difference.
(Pic: Ruby Jagrut)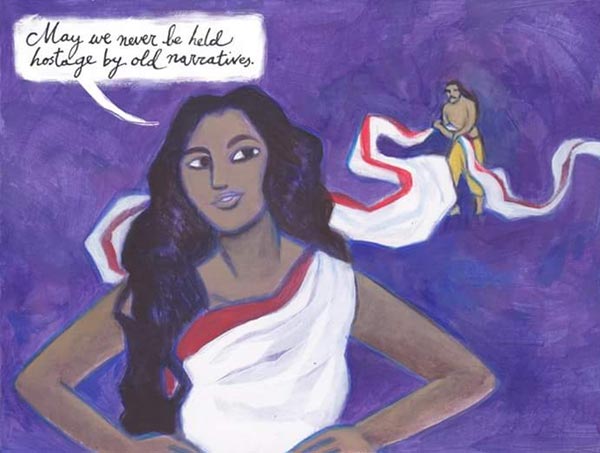 Enabled by technology and their support in each other, women today are changing the story.
TECHNOLOGY AS THE ENABLER
Technology is a germinating a new revolution. It is enabling Indian women to leap-frog from these barriers to create a new prosperous world. 90% of Indian women believe that technology has given them a voice. Today with technology, she is connected to a community, a country and the world which is empowering her against patriarchy and judgment.
Whether it is entrepreneurs like Richa Kar (founder of Zivame) who changed lingerie shopping or platforms like stayuncle.com (They help unmarried couples find rooms in cities without being harassed) which is enabling them to find a place to explore their relationship freedom ~ technology is emerging as their backer.
THE SISTERHOOD OF REVOLUTION
The second wave of support is coming from other women. 93% believe that it is important for women to help other women advance in their careers and in the workplace.
Platforms like women on wanderlust are enabling women to travel. Kangana Ranaut's fight for equal pay has found support amongst emerging celebrities. It's a small start but strong nevertheless.
THE IMPACT ON COMMUNICATION
Women are the largest emerging market in the world. It's the 'Dow Jane effect': The greater the power of women, the greater the country's economic success. Empowering women in India would add $700 billion of additional GDP by 2025, upping the country's annual GDP growth by 1.4% (Source: McKinsey). Over the next decade, women will wield enormous influence over politics, sport, business, and society.
THEY ARE RE-DEFINING SUCCESS:
For them success means redefining what society and success should look like beyond what has been prescribed.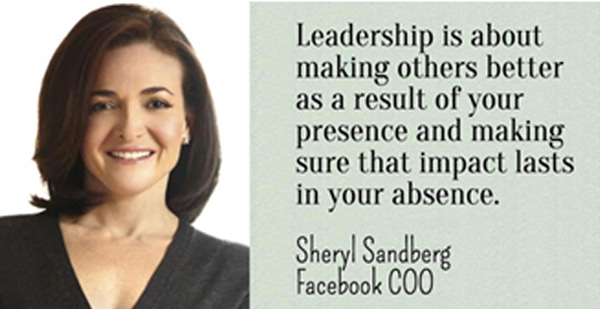 FEELING THEIR OWN POWER:
74% Indian women feel it's never been a better time to be a woman. 92% of women think femininity is a strength not a weakness. 93% claim that they are working to improve the community/world around them. We live in a world where India's Cabinet Committee on Security has two women out of four members (Sushma Swaraj and Nirmala Sitharaman).
ESTABLISHING EQUALITY:
Whether it is in rules that apply or in terms of opportunities.
The aspiration is for a more enlightened, progressive world of tomorrow from a conservative, restrictive one. As they unshackle themselves, they will give us the opportunity to lead a more fulfilling life. Isn't it then time for us to expand the role and ambition of women in communication? As marketers and advertisers, it is in our interest to inspire, hasten and enable this shift of utmost significance.
(Co-authored by Shweta Khosla- VP & Strategy Planning Director, JWT Delhi)
.
exchange4media in association with J Walter Thompson South Asia, now presents Coffee & Donuts to give you a slice of #Mondaymotivation with some interesting industry reads and insights brought to you by the ace JWT network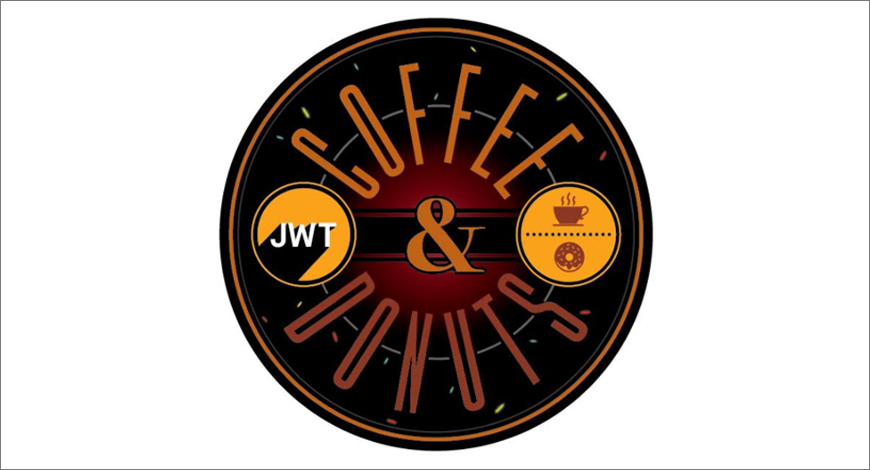 Let Monday blues be a thing of the past. Because exchange4media in association with J Walter Thompson South Asia, now presents Coffee & Donuts to give you a slice of #MondayMotivation with some interesting industry reads and insights brought to you by the ace JWT network.
The first article is penned by none other than Bindu Sethi, Chief Strategy Officer, JWT India will debut on February 26, 2018. It will essay how the women narrative is righting itself and its impact on the communication arena. The upcoming series will encapsulate enriching conversations around future consumers, trends in the ad-land, marketing landscape and more that are sure to trigger a fresh line of thought.
You shouldn't be missing out on the though-provoking read by Sethi and a powerful line-up that will bring to the table some fresh perspective on various industry issues, trends and more. So wake up and smell what's brewing in the industry with Coffee & Donuts with JWT.
Click on the subscription link below and enter your email id to be part of the conversations that will ensue at Coffee & Donuts with JWT which are sure to rev up your Mondays.
Newsletter subscription link:
http://www.exchange4media.com/subscribenewsletter.html
exchange4media Group Service