Third edition of "Asamanya Kannadiga" concludes successfully
The event for saluting real life heroes is jointly executed each year by Kannada news TV channel, Suvarna News and daily Kannada Prabha, part of the Asianet News Media Entertainment Limited by
Published - 24-April-2018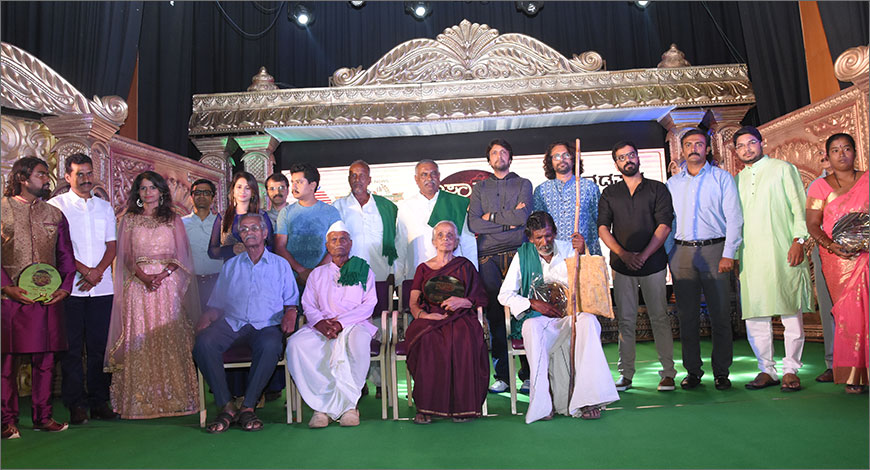 Kannada news TV channel, Suvarna News and daily Kannada Prabha, part of the Asianet News Media Entertainment Limited, has for the third year successfully executed its event "Asamanya Kannadiga".

Asamanya Kannadiga is the flagship program of Suvarna News and Kannada Prabha where unsung heroes of Karnataka are felicitated for their extraordinary contribution to society. Asamanya Kannadiga is an honest effort to recognize common citizens who have made extraordinary selfless contributions to the society and stood as role models for others. These extraordinary stories have inspired millions of people and reached the deepest pockets of Karnataka.


The entire event is a 2-month process with a high frequency media promotion in TV, Print and social media, inviting people to send in their nominations.Over 700+ entries were received which were then shortlisted by the Editorial team. These entries were sent out to the district reporters for a cross verificationand on ground due-diligence done of the nominees. Shortlisted entries were then evaluated by the jury which consisted of eminent personalities like DoddaRangegowda-Author & lyricist, Tara – National award Sandalwood actress and politician and Sanchari Vijay – National level Sandalwood actor. The jury through nonpartisan process evaluated and finalised the top 15 nominations. The winners were invited to Bengaluru on an all-expense paid visit for the Grand Finale event where they were felicitated with Cash prize and a trophy.

To name a few Asamanya Kannadigas winners: Kame Gowda from Mandya district who has built lakes for birds and animals from funds, Yashoda from Tumkur helps conduct free funeral rituals for the bereaved families who cannot afford to pay, Dr. JagadishHiremath provides free treatment to physically challenged patients, Ravi Narayan Nayak from Bantwal in Mangalore helps poor students to get scholarships and fund money for their studies and Mahesh Jadhav runs a free orphanage for AIDS effected children.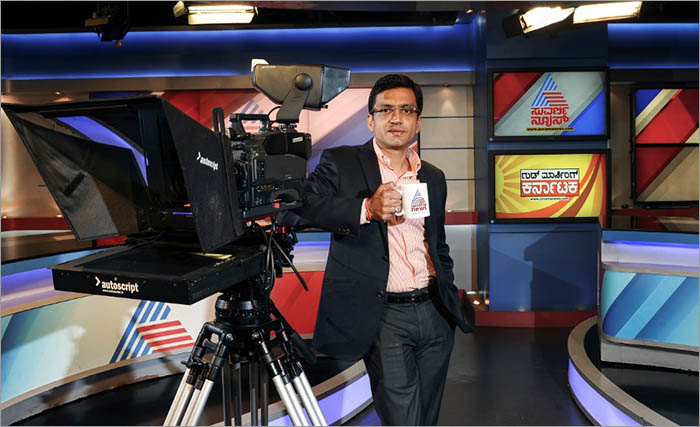 Amit Gupta – CEO of Asianet News Media and Entertainment, said, "As a responsible media network, we at Asianet News Network constantly endeavor to make a social impact while conducting our businesses profitably. With events and IPs like these we want to offer our medium to recognize and felicitate people of grit, resolve, purpose and impact they generate despite all possible constraints. News and entertainment media has been synonymous with happenings of significant importance, glitter and glamour and we believe that people with the above qualities coming from diverse walks of life and yielding themselves for a purpose which is much larger than our daily living deserves to hog all the importance, glamour and glitter. Each time we host this event we are more and more humbled seeing the people shortlisted and feel that truly 'we ourselves are our only limitation and boundlessness is within everyone's reach if one desires'."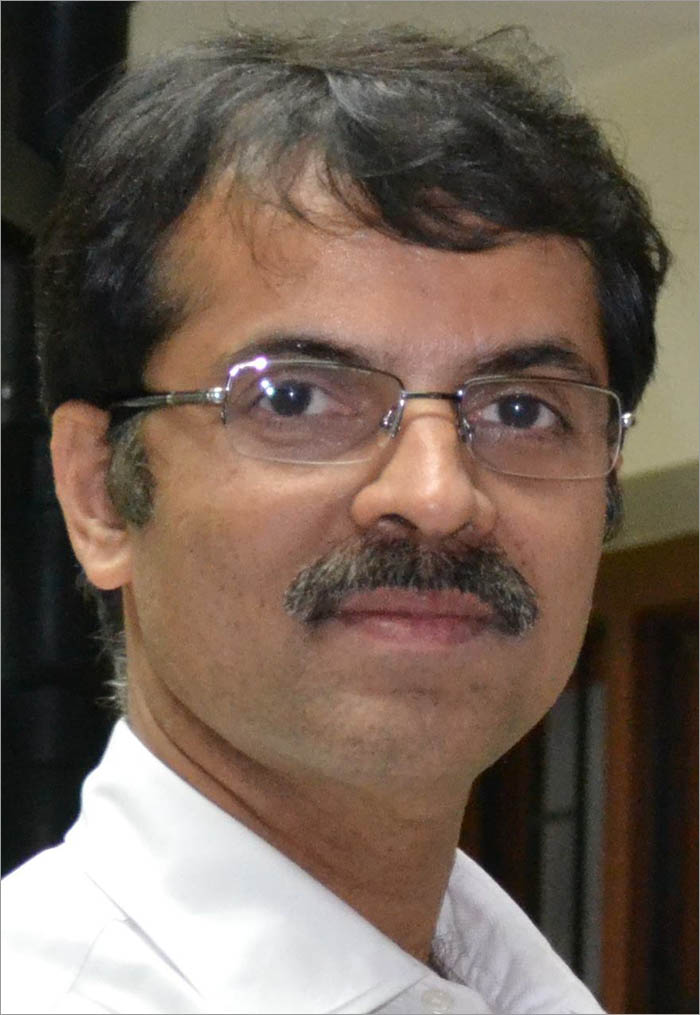 Ravi Hegde – Editor In Chief of Kannada Prabha and Suvarna News, added, "The process of identifying and felicitating the unknown heroes of our state was initiated in the year 2006 by Kannada Prabha, Suvarna News followed this initiative along with Kannada Prabha from 2015 and together we have completed three successful years, we are proud to be associating with these heroes year on year and will bring out more of such individuals in the front through Asamanya Kannadiga over the years to come."


The event had celebrities Kichaa Sudeepa, Sanchari Vijay, Neenasam Satish, Arun Sagar, Hari Priya, Manvitha Harish honouring the winners and giving away the prizes.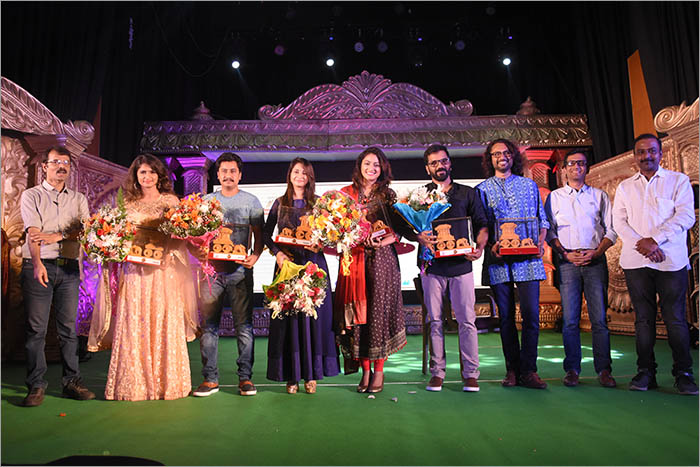 Tune in to this unmatched Holi celebration on TV with 'Colour Blast' on Movies Now all through this Thursday, March 21, 9.30 am onwards

by
Published - 17 hours ago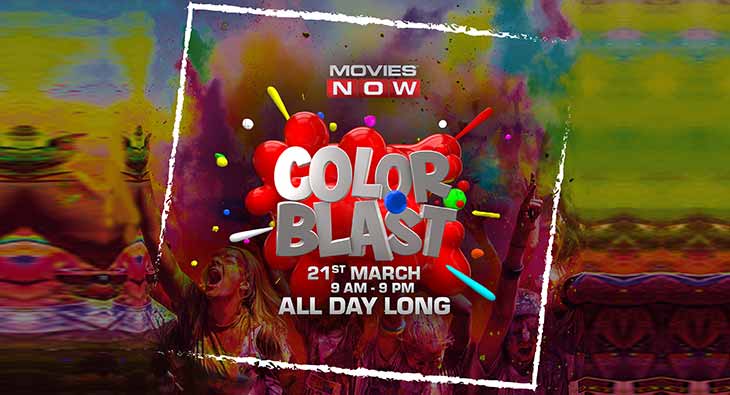 Movies Now has announced their vibrant line up of the biggest fantasy and animation films with a special property titled 'Colour Blast', to celebrate Holi. The movie marathon on March 21, 2019, 9.30 am onwards, will complement the fun, festive spirit with movies engaging viewers across age groups, as they assemble with their families and friends to celebrate the day.
Start the day by stepping through the looking glass to join Alice and her friends on their adventurous wild-ride to the whimsical wonderland, in 'Alice Through the Looking Glass'; followed by the rib-tickling comedy of 'The Mask' – the story of a man who suddenly discovers more power than he can handle.
While the beloved 'Minions' make the afternoon bright and yellow, 'Moana' then takes viewers on an adventure to the cool blue waters of the Pacific. Catch the heart-warming tale of the old man and his lifelong dream in 'Up', before you end the day with the blockbuster musical fantasy of 'Frozen'.
With this stellar line- up of some of Hollywood's most revered animation and fantasy blockbusters, Movies Now is set to add more colour and spirit to the celebrations. Tune in to this unmatched Holi celebration on TV with 'Colour Blast' on Movies Now all through this Thursday, March 21, 9.30 am onwards!
The #revivemarathicinema campaign is an effort to appreciate Marathi cinema and encourage the youth of the country to show their love for the rich Marathi culture

by
Published - 18 hours ago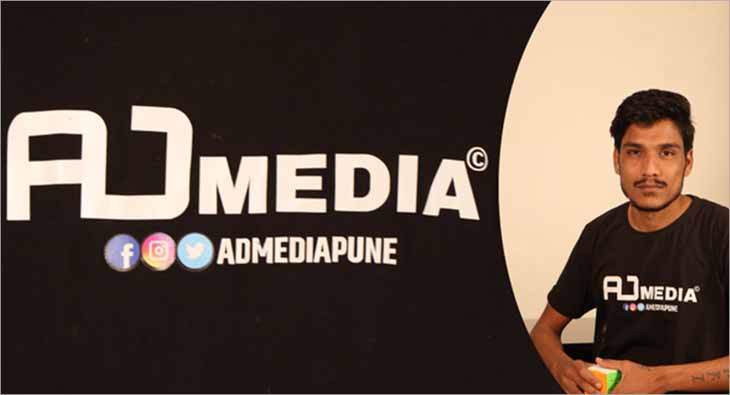 AD Media Pune, the social media and digital marketing firm, has launched a digital campaign to recognise the value of Marathi cinema and revive Marathi theatre with the hashtag #revivemarathicinema. The campaign has been conceptualised by AD Media Pune. AD Media Pune launched a digital campaign that celebrates and recognizes the value of Marathi cinema and Marathi Theatre which needs a serious revival in present India.
Regional cinema depicts the culture and art of a specific region. A lot of people in Maharastra and across India share the same love for Marathi cinema and theatre. With the rise of the Indian cinema industry, there has been a significant fall in the Marathi industry. Though the content of Marathi cinema is always original and a lot of Bollywood films are based on Marathi films still the theatre's are never full when a Marathi film releases. #revivemarathicinema is an effort to appreciate Marathi cinema and encourage the youth of the country to show their love for the rich Marathi culture.
Speaking about the campaign, Akshay Girme, Founder of AD Media Founder said, "India is the country with great diversity. We have several languages and dialects. That is our real art to preserve the regional cinema for the future generation because its the original cinema " AD Media Pune is dedicated to promoting Marathi cinema on social media to give it a world stage.
The Titan Games, hosted and produced by Dwayne Johnson, premieres March 18, 2019 weeknights at 9 PM

by
Published - 19 hours ago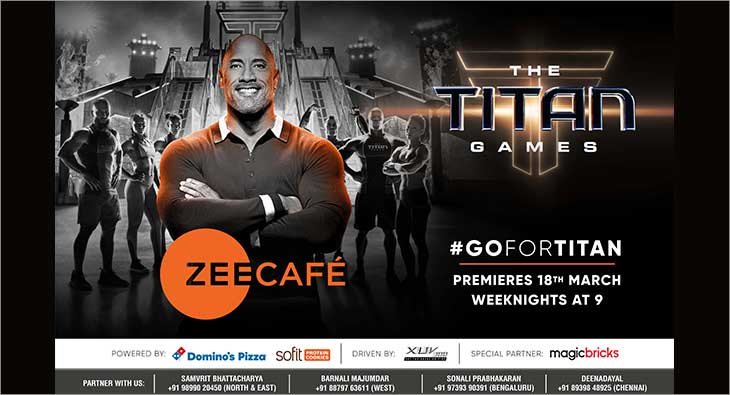 Get ready to push your limits, as the most insane athletic competition is all set to ignite your television screens this March. Zee Café is set to launch "The Titan Games", a show where a lot more than just blood, sweat and integrity will be at stake for the contestants. Inspired by none other than Dwayne Johnson, the series will see athletes pitted against each other with nerve - wrecking challenges. As contestants from different walks of life compete, the games will test their physical and mental strength in their fight to achieve the impossible. The Titan Games is all set to air in India on March 18, 2019, Weeknights at 9 PM on Zee Café and at 11:30 PM on &flix.
While describing how one can be a Titan, Dwayne Johnson said, "What exactly does it mean to be a Titan? It means a desire to climb higher, pushing through your limits, and to reach the next level you didn't know existed. I envisioned and conceived these games for the everyday people who are ridiculously talented athletes going head to head."
Ordinary people from all over America with extra-ordinary determination have found their way into The Titan Games as they get ready to battle it out against each other. It is an obstacle course challenge that showcases real-world warriors test their human limits in an ultimate showdown of strength and fortitude to conquer Mount Olympus, the winning point of the biggest athletic arena, ever designed. In his own words, Dwayne said, "If you have a weakness, Mount Olympus will reveal it."
Speaking about the show, Shaurya Mehta, head, Premium Channels, Zee Entertainment Enterprises Ltd (ZEEL), said," Produced and hosted by Hollywood star Dwayne Johnson, The Titan Games is a ground-breaking athletic competition that has become a global benchmark for endurance-based reality shows, having opened with the highest ratings. We are delighted to bring this celebrated show to the Indian audience, continuing in our endeavor to provide new content for our viewers. Through our strategic partnerships with global content studios, we are constantly looking at bringing high quality, internationally successful content to the engaged audience base of Zee Café."
Prathyusha Agarwal, Chief Marketing Officer, Zee Entertainment Enterprises Ltd (ZEEL) said, "Zee Café caters to a highly motivated audience. They are not just looking at it as entertaining content but are also seeking inspiration from the same. While there are many reality shows around, The Titan Games is a highly differentiated property that inspires audiences to push boundaries, set new goals and achieve greatness. Our campaign thought #GoForTitan inspires people to pursue greatness through the power of human will - go for great, go for Titan. Keeping our proposition, 'All Eyes on New' in mind, we hope to extend our relationship with our engaged consumer bringing them The Titan Games."
Zee Café has rolled-out an extensive marketing plan for The Titan Games. Through a high impact campaign #GoForTitan, the channel will engage with its viewers through print, TV and digital mediums. In this campaign titled - Titans Amongst Us – Zee Café will be showcasing the inspiring stories of everyday individuals who have pushed all limits and shown us what it is to be a Titan. Through these stories, we aim to encourage people to step out of their comfort zones and become a Titan in their daily lives.
Bringing some of the choicest films, dramas, news and lifestyle content for the Indian viewers, Zee Premium Cluster is the destination for a carefully curated collection of entertaining international content. With a powerful bouquet – Zee Prime English Pack - comprising &flix, Zee Café, LF and Wion, priced at an attractive Rs. 15/- per month, viewers are truly spoilt for choice when it comes to compelling TV series and the biggest Hollywood hits, alongside international news, food and lifestyle content. For those who appreciate content that is compelling, &PrivéHD brings riveting and award-winning films that stimulate the minds as they enthrall audiences. Bringing this world of nuanced cinema, Zee Prime English HD Pack comprising - &Privé HD, Zee Café HD, &flix HD, LF HD is priced at Rs 25/- making premium content more accessible.
A week of special coverage begins today with a 30-minute programme airing from March 23-25 

by
Published - 21 hours ago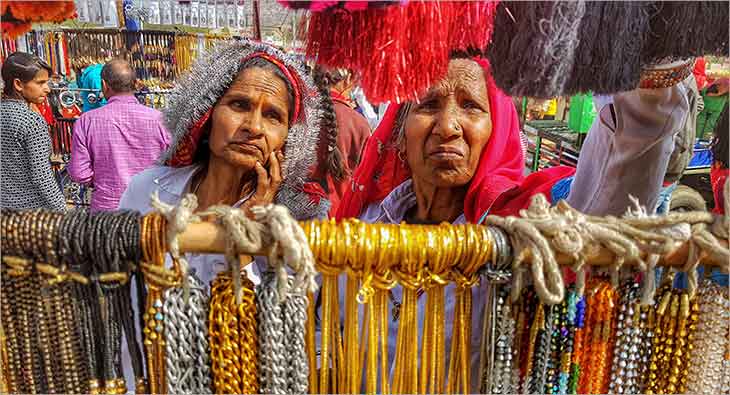 Whether it's an ambitious road trip throughout Rajasthan or a luxurious stay at a Maharaja's palace, India beckons to the traveller who is seeking experiences over photo-ops. This month, CNN explores how India is meeting the latest trends in tourism, by employing its diverse array of travel possibilities.
CNN ventures to the regions of Uttarakhand and Rajasthan in northern India to find out how the South Asian country is attracting global travellers. From global music festivals to picturesque mountain retreats to encounters with India's biodiversity, CNN's 'Travel Trends India' showcases the memorable experiences the country has to offer.

Highlights of the 30-minute special include:
Rustic homestay near Nainital, Uttarakhand
Founded in 1841 as a resort town for British colonial officials, the popular hill station of Nainital is nestled in the mountainous state of Uttarakhand. Known for its recreation, mythology as well as panoramic views of the Himalayas, the gem of the Lake District is built around a mango-shaped lake. For nature seekers and boating enthusiasts looking to live like locals, Nainital exudes an old-world charm with homestays that make it a rustic getaway. CNN finds respite at The Retreat, a 150-year-old former British tea plantation, in neighbouring Bhimtal.
The palace-turned-luxury-hotel in Jodhpur, Rajasthan
In Rajasthan, one can take in a deep history of royal heritage with ease. The lavish Umaid Bhawan Palace in Jodhpur, one of the last grand palaces to be built in India, is also one of the world's largest private residences, part of which is now being managed by the Taj Hotel Group. Located amidst 26 acres of lush greenery, the complex includes perfectly-manicured gardens, a throne chamber, a banquet hall and four tennis courts. Its current custodian is Maharaja Gaj Singh II whose royal family occupied the palace's 347 rooms since construction was finished in 1943.
Motorbike tours from Delhi to Rajasthan
Few experiences compare to the roar of a motorcycle on the open road. In India, a group of motorcycle enthusiasts are offering the allure of a road trip from Delhi to the culture-rich landscapes of Rajasthan. CNN links up with Vintage Rides, a tour company that combines the love of the iconic Indian Royal Enfield bikes with a passion for adventure. Along the way, the group stumbles upon a village fair and wedding celebrations amid desert landscapes and mustard fields.

Udaipur World Music Festival
Started in 2016, the Udaipur World Music Festival is an annual gathering of world-class musicians from around the globe. This year, 150 artists from 16 countries will take to the stage at venues scattered across the romantic Lake City. From Rajasthani folk music to Catalan pop, jazz to gospel, the gathering elaborates how India is meeting the demand for large-scale, multi-day festivals with cultural events like this one.
Wildlife in Jim Corbett National Park, Uttarakhand
India's oldest national park was established in 1936 to protect the endangered Bengal tiger. Today, the Jim Corbett National Park in Uttarakhand state is a sprawling 520 sqkm expanse of more than 400 different species of flora and fauna, thriving against a backdrop of hillscapes and grasslands. For the wildlife enthusiasts and nature lovers, the park offers safari experiences where India's rich biodiversity can be spotted up close.
'Travel Trends India' is produced by CNN Vision, the global production powerhouse of CNN International, which brings the world's breath-taking diversity into cinematic focus, telling stories that inspire audiences around the world.
The 30-minute special will air at the following times:
Saturday, March 23 at 2100 IST
Sunday, March 24 at 0200 IST
Monday, March 25 at 1400 IST
Trailer reveals different facets of the show that deals with a road trip to sibling love to crazy fights

by
Published - 1 day ago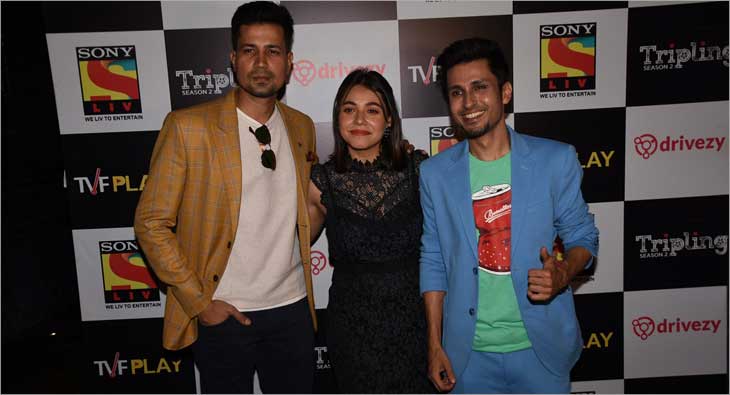 Sumeet Vyas, Maanvi Gagroo and Amol Parashar unveiled the trailer of Tripling season 2 recently in Mumbai. From road trip to sibling love to crazy fights, the trailer of the show is set to make one nostalgic and excited.
After the massive success of season 1, the second season carries forward the stories of Chandan, Chanchal and Chitvan as they encounter funnier situations and explore new facets of their sibling relationship along the journey.
Directed by Sameer Saxena and written by Akarsh Khurana and Sumeet Vyas, the series also stars Kunal Roy Kapoor. The series trailer gives a sneak peek into the lives of the siblings grappling to manage their professional and personal encounters. Chandan who is an author now reunites with his politician sister Chanchal as Chitvan also joins in. Up against a legal tussle, all hell breaks loose when the trio embarks on another road trip.
All the episodes of the series will go live from 5th April on SonyLIV and TVFPlay.
The Quiz Nights kick-started on March 13. The next quiz will take place on 20th at Khar Social in Mumbai, Social Cyber hub in Gurgaon and Social Koramangala in Bangalore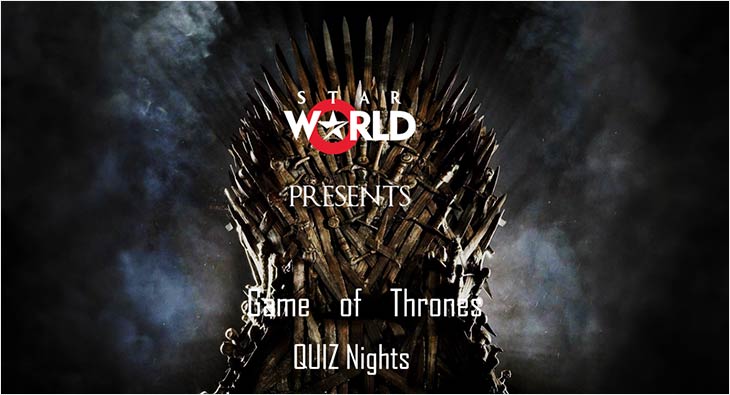 Are you that person in the group who is aware of every intricate detail of game of thrones which others tend to miss? If yes then Star World, the official channel partner for Game of Thrones in India, has geared up to help fans take the plunge into the GOT cosmos. If you think you know it all, then India's leading English entertainment channel has set up the ultimate battleground for the ultimate fan war - the GOT #QuizNights, happening across Delhi, Mumbai and Bangalore.
Following the recently launched #Greatestfan contest, Star World has come up with another challenge for fans. It's the GOT Quiz Nights, 18 in total, that kick-started on 13th of March and according to the line-up, the next is Quiz will take place on 20th at Khar Social in Mumbai, Social Cyber hub in Gurgaon and Social Koramangala in Bangalore.
If you think you are a 'die-hard' Game Of Thrones fan, then you need to up your game, because getting officially recognized as the ultimate GOT fan isn't going to be a cakewalk. Especially when you come face-to-face in a battle with other fans.
You must prove your mastery in GOT to make it through the registrations first. To qualify, you simply need to register here in a group of maximum four people and answer a simple question about the World of Fire and Ice.
And once you enter the battleground, there will be a series of rounds that your group has to complete to prove themselves at these felicitous Quiz Nights. With 3 rounds in total, the first round will consist of twenty MCQ intricate questions about the series; the second round will be about the complex family trees and filling in the missing people. The third and the last round will comprise of exciting GOT themed Bingo which will have dialogues from the series for the people to strike out the names accordingly. For each round, the top scorer of the round will be given official GOT merchandise by RedWolf & Vox Pop. The merchandise collaboration has been facilitated by Game of Thrones' brand licensing partner – Black White Orange Brands Pvt. Ltd. For overall winners the stakes are even higher as their triumph will be glorified with a specially curated GOT hamper like no other.
And that's not all! There is complimentary food & beverage provided by the venue to help you and your friends brave the battle for in these ultimate #QuizNights. As Tyrion Lannister said "everything is better with some wine (& food!) In the belly." Gates opens at 8 PM shortly followed by the final showdown! Don't forget to bring along your IDs for age proof and F&B coupons which in turn will give you the access to an exclusive GOT-curated food menu. Hold your Horses and bend the knee, as there will be blood #ForTheThrone.
First in the mini-series of 'The Sound of Horsepower' features 14 supercars and their passionate owners trying to notch the best lap record at the BIC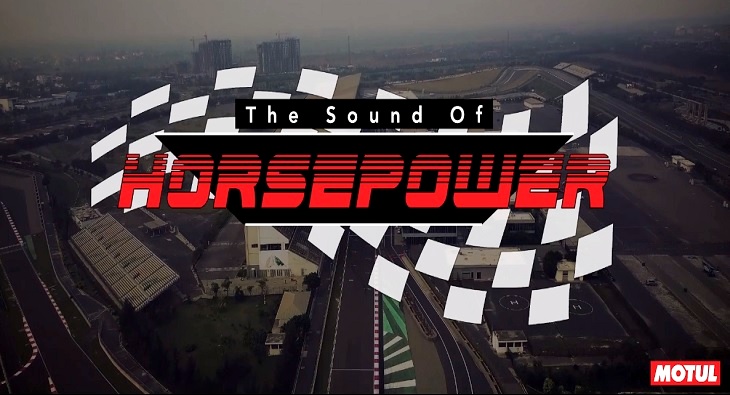 Shiny race track, burning tyres, the best automobiles, and edgy racing action, if this is what sets your heart racing then you have a brand new channel 'The Sound of Horsepower' delivering the perfect content for you. The voice of the channel is primarily devoted to showcasing motorsports themed content.
To give the audiences a taste of what is to be expected, GoQuest Digital Studios, in association with Motul and Throttle97, developed a show featuring 14 passionate drivers, who raced their mean machines at the majestic Buddh International Circuit in Greater Noida to notch up the best lap record. The sleek supercars, their passionate owners and the anticipation of seeing these beasts being pushed to the limits kept the circuit abuzz with excitement, giving 'The Sound of Horsepower' a perfect flag-off. Throttle97 is a private club of more than 100 sportscars owners who love to test their cars on different road surfaces across the country.
Commenting on the channel, Preetam Goswami, Marketing Head, Motul India said, "The Sound of Horsepower is the ideal platform to develop sizeable viewership on motorsports in India. It promises to bring the best of action from the world of racing through shows with high-quality production, an exciting narrative and incorporating other elements that appeal to the new Indian sensibilities. Moreover, it is also the perfect way to launch brand Motul in India, by associating with a platform devoted to showcasing the best from the world of automobiles."
About the event at the Buddh International Circuit, Preetam further added, "Witnessing these supercars move away from the drudgery of Delhi-NCR traffic to truly express them on the BIC was a breathtaking experience. Additionally, the quality, applicability, and promise of Motul's products for a superior performance were on full display as the cars in the competition used them. Kudos to the GoQuest Digital Studios team for capturing every bit of the on-track action and expressing it through the show! As it continues to develop more such content, we are certain that 'The Sound of Horsepower' will contribute immensely to develop and nurture the cult of motorsports enthusiasts in India."
Darshan Bhatt, Director and Business Head, GQDS explained the grand vision behind 'The Sound of Horsepower'. He said, "With an iconic brand such as Motul on board and making its foray into the Indian market, we thought it was the right time to build on our experience with developing motorsports content to start a range of shows that will provide the ultimate high to motorsports fans in the country. The 14-supercar event at the BIC marks just the beginning of this vision. Our vision is to make 'The Sound of Horsepower' a brand synonymous with content to show how motorsports & sports can deeply influence societies around the world. Currently, the aim is to make the obsession with racing reach a fever pitch in India through high quality dedicated content."
As the action at the BIC intensified, so did the intensity with which the supercar owners pushed their beasts. In the end, the Porsche 911 Turbo S, driven by Siddhart Desai of Mumbai (Throttle97 Club) clocked the 6th fastest lap record ever at BIC! The contest has set the tone for things to come, establishing 'The Sound of Horsepower' as India's premier destination for the best motorsports content.
GOQuest Digital Studios & MOTUL Presents - "The Sound of Horsepower"
With a vision to double their stores and revenues this financial year, the board meeting provided an excellent platform to discuss the strategic direction of the company in the QSR segment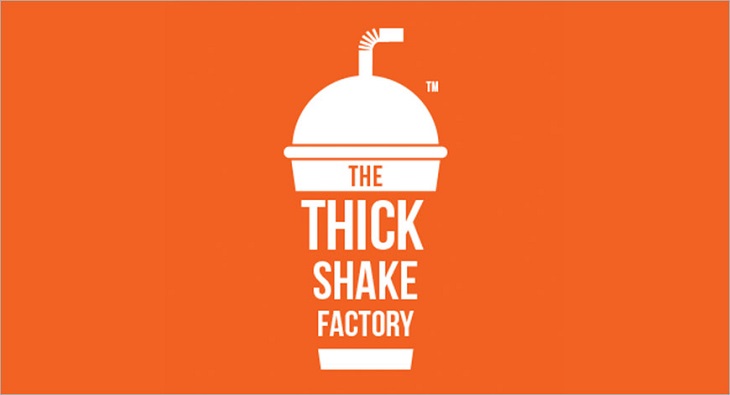 The ThickShake Factory, India's first premium Thick Shake brand is one of the most awarded & fastest growing Shakes brands in the country, having 105 outlets currently operational in 26 cities including one in the US. The QSR chain specializing in retailing shakes in India had its 1st advisory board meeting at the ITC Maratha, Mumbai.
The advisory board of The ThickShake Factory comprising of a stellar panel of Industry stalwarts is headed by serial entrepreneur Dr. Anurag Batra, Chairman of BW Business World and founder of media group Exchange4Media. The advisory board consists of mavericks like Dr. Velumani Arokiaswamy, the founder of the Rs 3000 crore valued healthcare Thyrocare, Jayant Kocchar the ex MD, Founder of Lacoste India, Barista, India's 1st Coffee Café chain, Sagar Daryani of Wow! Momo, Srinath Sridharan, the head of Group Chairman's office of Wadhawan Global Capital, which manages $22 Billion in assets, Rohit Bayana Co-founder of Lumis Partners, a Private equity fund and Preeti Vyas Chairwoman & founder of VGC - one of India's top design agencies.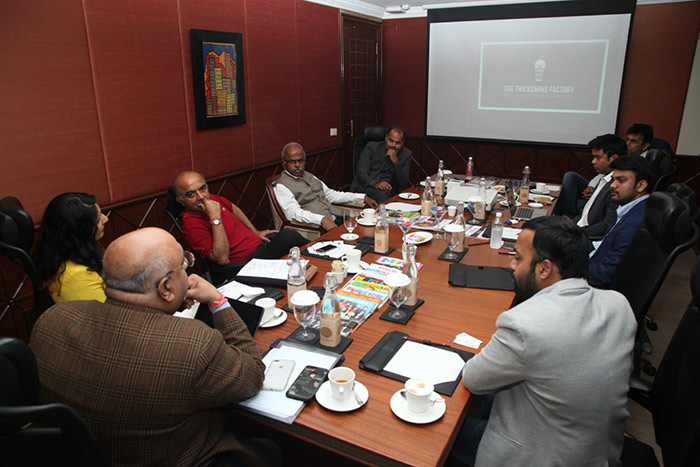 With a vision to double their stores and revenues this financial year, the board meeting provided an excellent platform to discuss the strategic direction of the company in the QSR segment. The food tech/QSR sector has seen rising investor interest off late with multiple deals happening in this space. Backed by the trust and confidence expressed by the stalwarts of the industry, we can surely expect the brand to shake things up in the coming months!
The show aims to reach millennial audiences that are digitally hooked and want to know behind the scenes on internet feeds of celebrities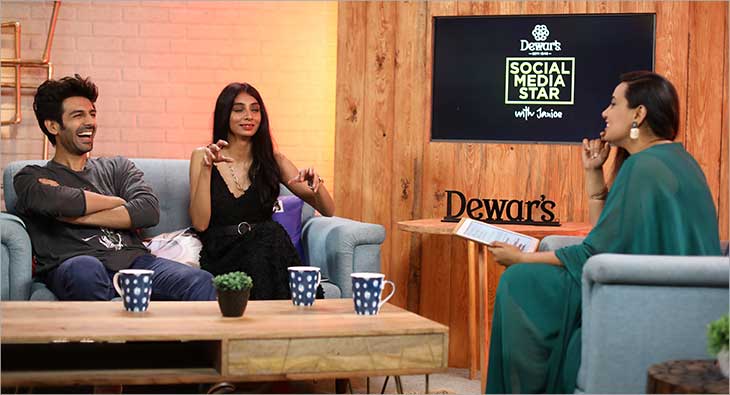 After a successful first season, 'Social Media Star with Janice' is back to let the cat out of the bag on the digital lives of popular faces and new gen digital influencers that are flooding the feeds. This season is in partnership with Dewar's scotch by Bacardi India bringing double the fun coz #DoubleIsBetter. It aims to reach millennial audiences that are digitally hooked and want to know behind the scenes on internet feeds of celebrities.
From keeping up with the super active social media space to dealing with fandom, giving sneak peek from behind-the-scenes and making every move viral, these celebs are set to reveal some binge-worthy chat to keep an eye out for. "With her millions of fans tagging me on her posts, doing a video with Prajakta AKA mostly sane was definitely something I was looking forward to. Thanks to the show, it's finally happened." said actor, Vicky Kaushal.
Speaking about the show's second season, Sequeira said, "With everyone wanting to "break the internet", we wanted to get people who do this, to come and give us a first-hand experience of what it takes. The show features these celebrities and their digital selves talking about their social media 'hits' and 'misses', along with some wise words on treading carefully, yet playfully. Season 2 takes these sizzling conversations a notch higher with a doubly popular line-up and some cool new interesting segments."
Anshuman Goenka, Chief Marketing Officer, Bacardi India, said, "Everyone's in line to jump on the social media bandwagon. If it's not on Instagram, it's not even LEGIT. With Social Media Star with Janice, the idea was to put out relatable content that our audiences are constantly on the lookout for. With millennials always keen to know more about what goes into the lives of some of these popular celebrities, Dewar's takes a quirky play to get some more scoop out."
Dewar's presents 'Social Media Star with Janice' will stream on Sequeira's YouTube channel every Thursday and Monday, starting on March 14, 2019.
Show to have performances by singer Shankar Mahadevan and host of other stars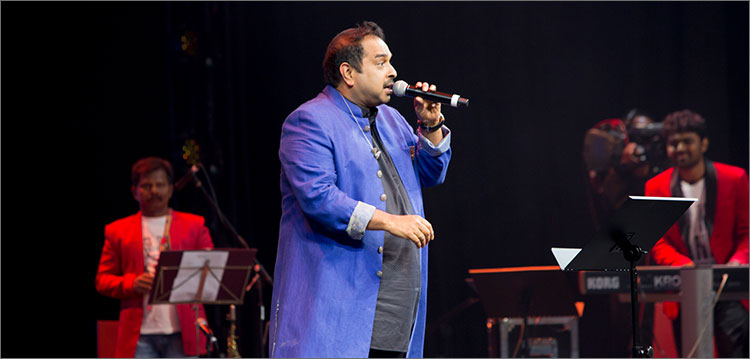 Tamil audience are spread across the world and to entertain those hearts, Vijay television recently hosted Vijay Stars Nite in Durban.
For the first time in the history of television, an event happened in the third populous city of South Africa - Durban.
The event saw some heart-warming and earth-shattering performances. You can watch those exciting performances on March 17, Sunday, at 9am.
This time, singers like Rakshitha, Shakthi, Anirudh, Sreekanth and Malavika made it to the Vijay Stars Nite. The legendary Shankar Mahadevan also belted earth shattering performances from some of the hit numbers along with these budding super singers. Makkal Isai fame Senthil and Rajalakshmi will also be seen performing a folk number.
Popular celebrities of Bigg Boss like Mahath and Aishwarya Dutta will be seen giving entertaining performances. Don't miss the captivating performance by dance master Sandy along with Vijay stars.
Anchor Ma ka Pa Anand and anchor DD will be seen hosting this wonderful show. Everyone's favourite Jodi contestant Kumaran and actress Saranya of Nenjam Marapadhillai fame will also perform. Pandian Stores and Jodi fame Chithra and Jodi fame Lokesh will also be seen giving entertaining performances.
And don't miss the laugh riot from our Kalakka Povathu Yaru fame contestant Azar. And everyone's favourite child artist baby Krithika of Mouna Ragam fame will be performing a cute number along with Azar.