Gaurav Gandhi Moves on from VOOT
Gaurav Gandhi, COO, Viacom18 Digital Ventures, moves on after serving 8 years in the organisation.
In few months of Voot unveiling its new brand identity and launching a high decibel brand campaign its COO, Gaurav Gandhi has decided to call it quits. Gandhi has been instrumental in the growth of Voot right from its conception to execution as COO, Viacom18 Digital Ventures. He moves on after serving 8 years in the organisation.
In a very short period of time Gandhi led the two year old OOT platform to become one of the front-runners in the Indian online video space.
Gandhi joined the country's youngest full-play media organization in 2010. During his tenure, Gaurav has contributed significantly to Viacom18. Prior to his latest role, he did a commendable job in growing its franchise overseas, establishing a strong distribution business at IndiaCast and leading the commercial function during the early days of the organisation.

Commenting on the development, Sudhanshu Vats, Group CEO, Viacom18 said, "Gaurav has contributed significantly to Viacom18's growth journey. He has led an extremely capable team to make VOOT a brand that is loved by its consumers. Gaurav has been a passionate and driven colleague whose counsel I have always valued. On behalf of all of us at Viacom18, I would like to thank Gaurav for his contribution and wish him the very best for his future endeavours."

Viacom18 is expected to announce Gaurav Gandhi's replacement in due course.
exchange4media Group Service
In a photo taken at a recent even, Dorsey is seen holding a placard that reads 'Smash Brahminical patriarchy'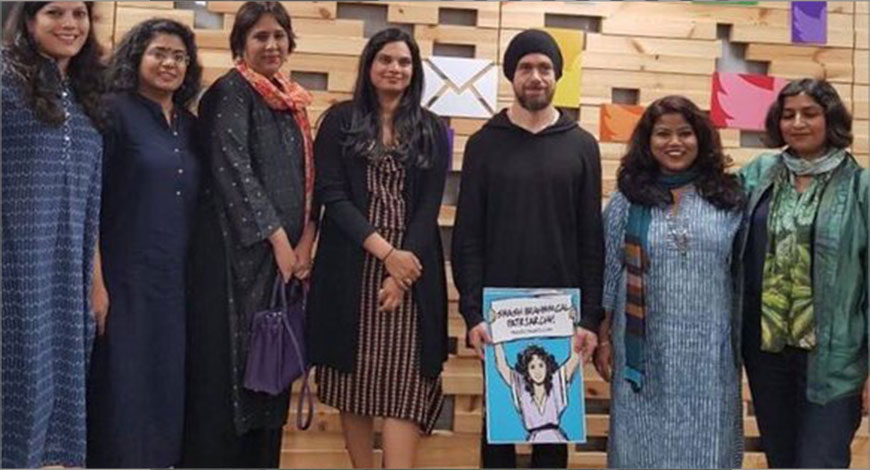 Social media site Twitter was recently caught in a controversy after its Founder & CEO Jack Dorsey was photographed holding a poster that read 'Smash Brahminical patriarchy'. In the photo, Dorsey is seen posing with women, including journalists, writers and activists. The picture was shared by one of the woman journalist at the event.
The photo upset many users who accused Dorsey of attacking one particular community.
As the criticism mounted, Twitter India issued a statement defending Dorsey.
"It is not a statement from Twitter or our CEO, but a tangible reflection of our company's efforts to see, hear, and understand all sides of important public conversations that happen on our service around the world," read a tweet posted on Twitter India's handle.
"Recently we hosted a closed door discussion with a group of women journalists and change makers from India to better understand their experience using Twitter. One of the participants, a Dalit activist, shared her personal experiences and gifted a poster to Jack," another tweet read.
Dorsey came to India on November 10 and has reportedly visited several places and met several dignitaries, including Prime Minister Narendra Modi and Tibetan spiritual leader Dalai Lama. He has left India now.
Twitter has over 326 million users all over the world and India has a big share in this number.
exchange4media Group Service
The initiative offers up to $300,000 to selected projects which aim to increase revenue from readers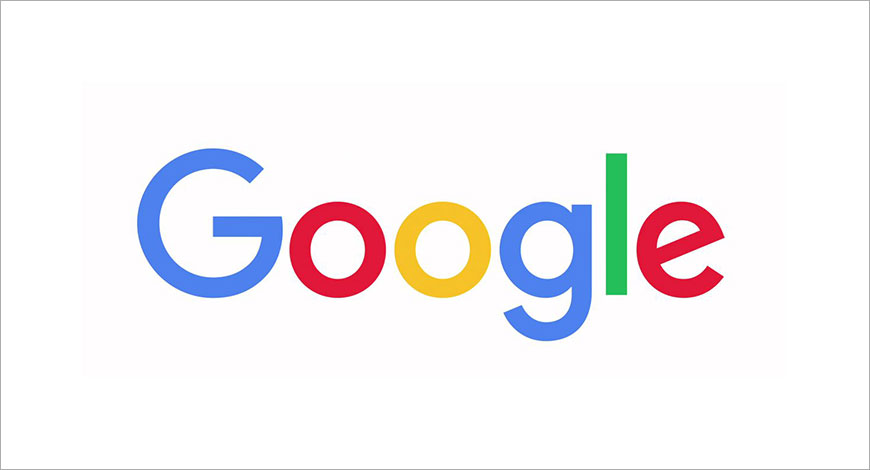 Google News has unveiled its Asia Pacific Innovation Challenge, to fund projects which aid in promoting quality journalism and increase revenue from readers, according to news reports. The initiative will invite proposals for projects from news organisations, which aim to increase revenue from readers, through memberships, subscriptions, contributions, and new digital projects and services.
Applications will be open from November 28 and the deadline for submissions is January 9, 2019. In additions to this, An APAC town hall will be held on December 11 at 3 pm Singapore time for any questions related to the Asia-Pacific Innovation Challenge. The funding will be reviewed against several criteria, including a "sharing component" - for example by publishing any findings or holding a seminar - so grantees can pass their knowledge to others in the industry
According to reports, Kate Beddoe, Head of News and Publishing Partnerships, said in a statement that "A panel of Googlers and other tech industry executives will review the submissions and fund selected projects up to $300,000 and finance up to 70% of the total project cost. "The funding will be reviewed against several criteria, including a "sharing component" - for example by publishing any findings or holding a seminar - so grantees can pass their knowledge onto others in the industry."
exchange4media Group Service
Customers in the U.S., the U.K. and Europe have reported receiving an email from Amazon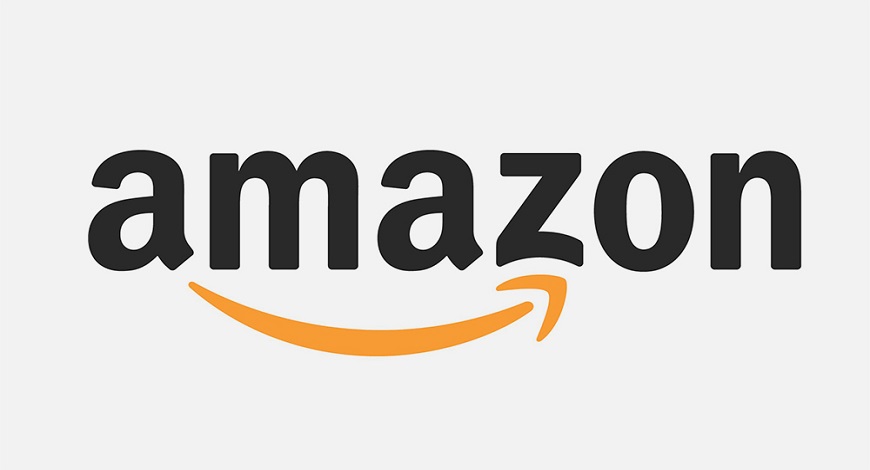 Amazon emailed users Tuesday, warning them that it exposed an unknown number of customer email addresses after a "technical error" on its website, say reports.
"We're contacting you to let you know that our website inadvertently disclosed your email address due to a technical error," said Amazon in the email with the subject line: "Important Information about your Amazon.com Account." The only details Amazon provided were that: "The issue has been fixed. This is not a result of anything you have done, and there is no need for you to change your password or take any other action."
The security lapse comes days ahead of one of the busiest retail days of the year, the post-Thanksgiving holiday sales day, Black Friday. Customers in the U.S., the U.K. and Europe have reported receiving an email from Amazon.
Amazon, as a Washington-based company, is required to inform the state attorney general of data incidents involving 500 state residents or more. Yet, in Europe, where data protection rules are stronger — following General Data Protection Regulation (GDPR) — it's less clear if Amazon needs to disclose the incident.
The U.K.'s data protection regulator, the Information Commissioner's Office, told TechCrunch: "Under the GDPR, organisations must assess if a breach should be reported to the ICO, or to the equivalent supervisory body if they are not based in the UK."
"It is always the company's responsibility to identify when UK citizens have been affected as part of a data breach and take steps to reduce any harm to consumers," a spokesperson said to TechCrunch. "The ICO will however continue to monitor the situation and cooperate with other supervisory authorities where required."
exchange4media Group Service
The Chief Business Officer, ZEE5 Global on the new global campaign 'Dil Se Desi,' and how it's using competitive pricing and tactical advertising to make a mark in the focus countries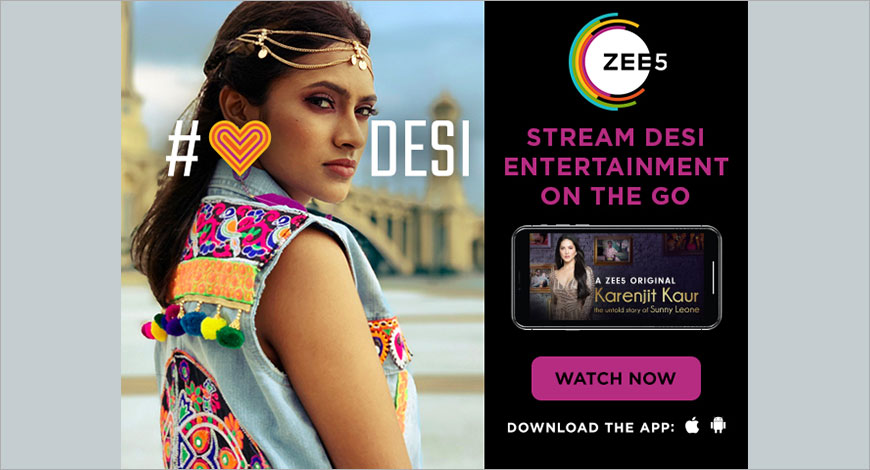 In less than two months of going live in 190 countries ZEE5, the OTT platform from ZEEL, launched its first global campaign 'Dil se Desi', to mark its entry into the international market.
The campaign, crafted by Publicis Capital will be rolled out in a phased manner to target the South Asian audience who are present globally.
Starting with APAC, Africa and MENA and very soon, in Europe, Canada and Caribbean, ZEE5 will go high decibel in its launch starting with television, social, PR and digital. It looks to spend in performance marketing after 'a point in time.'
Speaking on investment Archana Anand, Chief Business Officer, Zee5 Global, confessed of cherry picking the countries since it's global. She added, "Our marketing will be very tactical over there." With all the bullish efforts ZEE5 'has a very good chance to create a quick impact and mark in global markets.
As a result, marketing will start simultaneously in APAC, Middle East and Africa markets followed by Europe, Canada, and Caribbean countries. Anand offered, "We have a huge focus on APAC. After soft launch we are seeing a huge uptake from those countries and select UAE countries without even starting our formal marketing."
Anand mentions that ZEE's content (TV shows such as 'Sa Re Ga Ma Pa' and 'Kumkum Bhagya') has helped that happen. Talking of formal marketing ZEE5 will start simultaneously in APAC, Middle East and Africa markets followed by Europe, Canada, and the Caribbean. It will also be aggressive in partnership with telecom companies.
Like India, they are using the "freemium" model for all the countries except in Europe. Anand also intends to use regional SVOD packs in APAC countries. She explained, "Regional SVOD packs has relevance in global markets. For example, Sri Lanka, Malaysia, and Singapore we will have Tamil packs; for UAE Malayalam pack makes a lot of sense. For Bangladesh, Bangla pack makes a lot of sense. Hence we will tactically create these packs specific to different countries." When asked about creating original content for those countries, Anand mentioned of looking into that as well. ZEE5's subscription rate is varied given its presence in 190 countries. From $2 it goes all the way to $10, $7-8 being average, Anand informed.
"Our pricing is very competitive in terms of both the competition and our linear offerings, across all markets. You will find us everywhere relative to competition," she insisted.
On its networks across the globe, the campaign 'Dil Se Desi' will be carried out around the year. After that, ZEE5 is launching two more, campaigns one specifically for the audience in Bangladesh and another for the Pakistani audience. "We will roll that out in the next month. It's evident we want to create impact in key demographics," Anand signed off.
exchange4media Group Service
Ezetap co-founder and CEO, Abhijit Bose, has been appointed as the WhatsApp India head on Thursday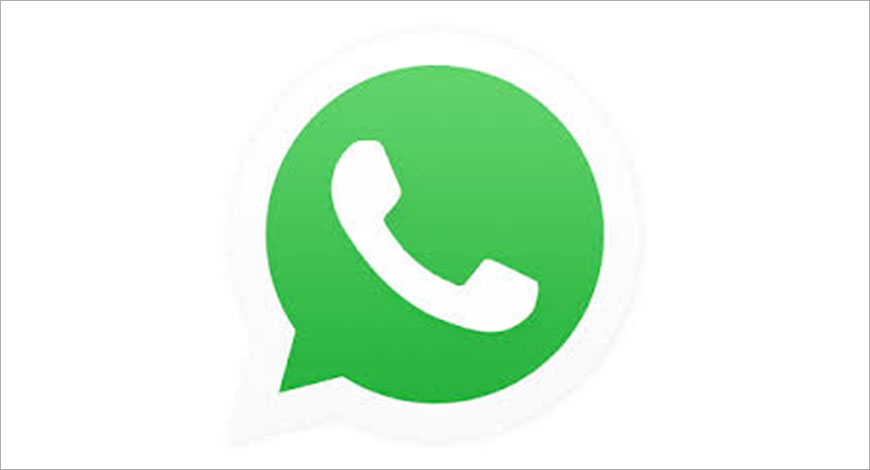 Under pressure from the Government of India to install a country head for WhatsApp in India, the Facebook owned messaging platform finally named Ezetap co-founder and CEO, Abhijit Bose as the India head for WhatsApp on Thursday.
When Bose takes charge in early 2019 in addition to building the first ever WhatsApp team in India and he will also lead Whatsapp's anti-misinformation efforts in India, a WhatsApp spokesperson told exchange4media. WhatsApp has come under fire for being a vehicle that allows the propagation of misinformation. According to police investigations, misinformation and fake news sparked a series of mob lynching in India around April this year.
The press release from WhatsApp India announcing the appointment did not mention anything about Bose's role in WhatsApp's efforts to curb the spread of misinformation. The press release only stated that Bose and his team will focus on helping businesses, both large and small connect with their customers. Bose comes with a background in electronic payments services and joins Whatsapp India at a time when it is facing regulatory hurdles in introducing WhatsApp Pay, its payment service, in India.
Later, in response to a query on the role and responsibility of Bose in fighting fake news and misinformation a spokesperson said: "As you would know WhatsApp has stepped up public education about misinformation and is working with organisations like Digital Empowerment Foundation (DEF) to expand digital literacy training for consumer leaders. With the new team they will continue to expand on these efforts and engage with stakeholders to help keep people safe. Mr. Bose will be responsible for all the efforts here in India."
The Timeline
In response to the lynchings that had killed around 20 people by July, the government urged Whatsapp in July to take action against misinformation circulating on its platform in India. IT Minister Ravi Shankar Prasad, called on WhatsApp to take "necessary remedial measures" and "immediate action" to curb the flow of unverified information. With over 200 million users in India, this is WhatsApp's biggest market in the world.
Following the hard talk from the IT Minister, Facebook's WhatsApp launched a campaign to create awareness about fake or false news. It also took steps to make 'forwarding' messages little harder for people, by limiting forwards to five chats at a time; removed the quick forward button placed next to media message; and introduced a 'forward' label to help identify forwarded messages.
In August, WhatsApp and DEF initiated a series of educational workshops in 10 states as part of an effort to educate users how to use the messaging platform responsibly and further, to curb the epidemic of misinformation in India following the violence that occurred earlier this year.
The company then appointed a Grievance Officer, Komal Lahiri, who is based out of the US in September this year. The government has been persistent that WhatsApp appoint a representative stationed in India. In late October WhatsApp Vice President, Chris Daniels, met with the IT Minister and promised to appoint an India head by the end of the year.
Preparation for 2019 General Elections
The government has taken a tough stance on social media like Whatsapp, Facebook, and Twitter ahead of the 2019 general elections.
The DEF-WhatsApp workshops have been focusing on key election states and those plagued with instances of provoked-violence as a result of misinformation earlier this year. According to WhatsApp, it will be conducting trainings in Madhya Pradesh, Chhattisgarh, Mizoram and Rajasthan, followed by Telangana this year. The teams will also cover key states such as, West Bengal, Assam, Karnataka, Maharashtra, Tripura and Jharkhand by March 2019.

Principal Correspondent, exchange4media, Mumbai Susmita is a digital marketing reporter at exchange4media. She writes on latest developments in the ever-changing world of digital media and in-depth stories on all things advertising.
Jack Dorsey, Founder & CEO, Twitter; and Maya Hari, VP & MD, Twitter Asia Pacific; talk about Twitter being a gender-neutral platform at the Asian Women in Leadership Summit 2018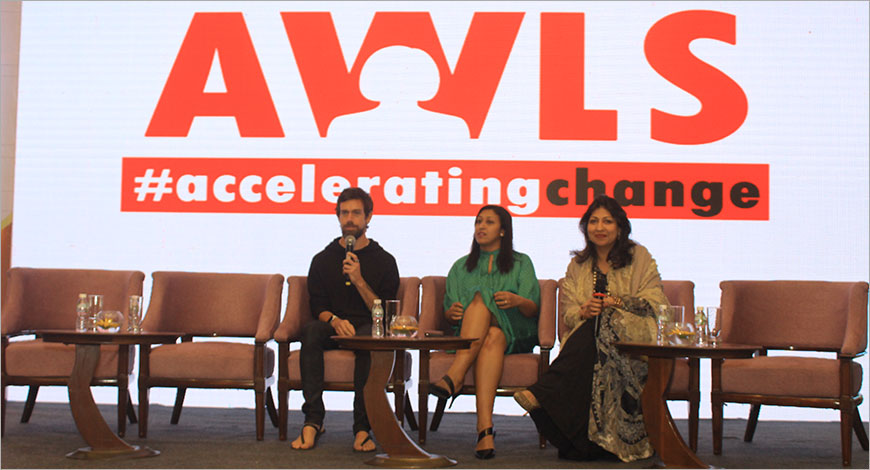 The first India session of The Asian Women in Leadership Summit 2018, hosted recently, focused on gender equality and discussed how to accelerate change and hold a constructive dialogue on diversity and gender parity in the India inc. The high point of the summit was the participation of Twitter Co-Founder & CEO Jack Dorsey and Twitter Asia Pacific VP Maya Hari in a fireside chat with Vibha Bakshi, National Award winning director & producer.
Opening the session, Bakshi questioned Dorsey about his hopes from movements like #MeToo and #TimesUp that are trending on Twitter.
Jack replied saying that this was just the beginning. "Actions and conversations like these allow more people to participate and open up to discuss issues that we have been avoiding. Twitter has been very fortunate for people have chosen us to carry these important conversations. We don't take this lightly. We have seen so many of these conversations on Twitter for the last 12 years and we hope that people continue to not only share their stories but also acknowledge and address the issues around them to be able to bring about a change," he said further.
Discussing how important it is for men to stand up as the issue at hand isn't a woman-centric struggle, Dorsey spoke about why it is crucial for men to be part of this struggle and how can one mobilise it. He said that the issue wasn't about women only and that "we would need to seek a balance here." "We need to recognise where the gaps are and how can we help bridge them," he said.
Speaking to Hari, Bakshi asked her about the experience of being a woman in a tech-oriented company such as Twitter.
Hari replied, "I have to say that it's a very fortunate place to be in. Our tech industry is one that has grappled with diversity for a few years in getting it right. The core essence of the tech industry stems from the fact that engineers build great technology. I am an engineer, but now when I step back and look at the entire industry, it's very clear that there does exist this imbalance here. It's been a very interesting journey for the tech industry by having open conversations, and Twitter has been able to play a part in that. I feel fortunate being at Twitter because not only does the platform very deeply care about representing every voice, but is also able to drive conversations that matter and showcase every side of a debate."
Lauding Twitter's policies, Hari said the platform puts in efforts to work on policies that can be effective. "We are among the first companies to introduce things like gender neutrality productively. I feel very fortunate being with Twitter. As a leader, I feel like I have an equal seat here," claimed Hari.
Shifting focus to India, Bakshi asked Dorsey about his thoughts on India in terms of the value that resonates with him and not just numbers that represent a huge market. Dorsey said, "I have always been fascinated with this country and its people. To me, India is a country that is social, conversational, warm, creative and big in terms of people working together. Being the largest democracy on the planet, India is inspiring. It is also a very open, kind and happy place to me. I am definitely visiting India again."
Speaking on how Twitter was making it better for women, making them a larger part of it in terms of numbers, Hari said, "Let's start from the top of Jack's leadership team. Three out of his eight staff members are women. That's definitely a good start. We have a lot of women peers to look up to in the organisation. I feel very proud of our Asian leadership team."
She added, "If I look at the director-plus level in Asia, we have either equal or better than equal representation of women leaders. In fact, my predecessor in my role was also a woman. The policies at Twitter are such that having women at leadership positions in the business brings in about a balance in a really nice way. It's really important to have mentors and leaders who are aspirational and relatable and who people can look up to."
Concluding the session, Bakshi asked Dorsey about where would he like Twitter to reach in terms of its achievement for the world. Dorsey replied saying, "I believe the power of Twitter comes from the concept of public conversation. What makes it really unique is that there are very few barriers and boundaries in a conversation. Twitter brings people into one global conversation and that one conversation is important and it's happening. #MeToo is an example of this. It touched each and every industry, inspiring people to come out and share their views."
"The reason it is important is because we are facing some pretty big problems that no one nation or community can solve. We at Twitter aim to help people see the value of public conversation. When people use Twitter, they are learning something and it's not just to express outrage and anger. People are learning about their interests, community, city etc," Dorsey signed off.
Senior Correspondent, exchange4media, Delhi Apeksha reports on technology and the digital domain. She is a B.Tech graduate turned media professional with 6+ years of experience working in the broadcast industry as a business reporter, and has done social media marketing.
Freesat is the UK's subscription-free satellite TV platform with a reach of over 2 million households.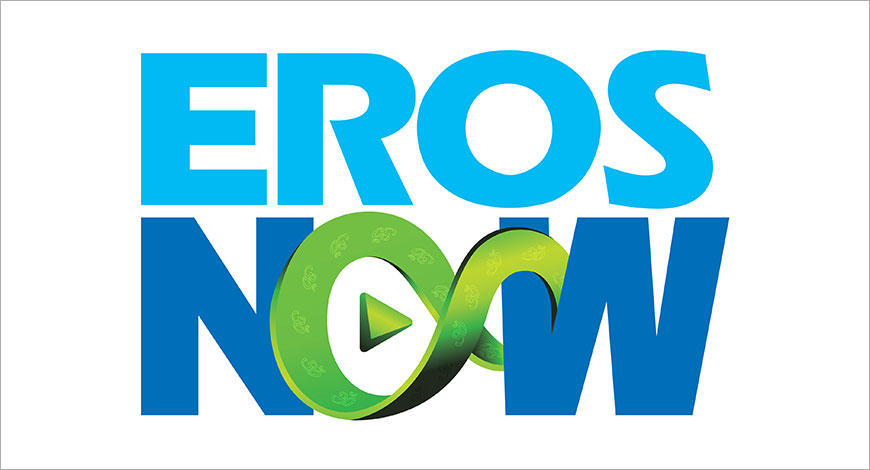 Eros International PLC (NYSE: EROS) ("Eros"), the Indian film entertainment company, announced today that Eros Now, its digital over-the-top (OTT) South Asian entertainment platform, is now available to Freesat consumers across the UK for a subscription fee of £5.99 per month. Freesat is the UK's subscription-free satellite TV platform with a reach of over 2 million households.
The addition of the Eros Now app enables Freesat customers to enjoy Indian entertainment on-demand.
Alistair Thom, Managing Director at Freesat, said: "We are delighted to work with Eros Now to strengthen our growing on-demand line-up. At Freesat, we are constantly looking at partnerships which deliver great value to our viewers and add variety to the content we offer. Our ambition is to provide the best of TV from all over the world and introducing this exciting Bollywood platform to our viewers is a great step in that direction."
Rishika Lulla Singh, CEO, Eros Digital at Eros Now, said: "Our integration with Freesat is a further step in our endeavor to reach out globally to those seeking the best in Indian entertainment across multiple screens and seamless user experience by being platform agnostic. We are excited to bring our app into Freesat's 2 million homes and provide them with rich and compelling content from movies and music, to TV shows."
exchange4media Group Service
Accounts will receive an in-app message alerting them of inauthentic activity and will ask them to secure account by changing their password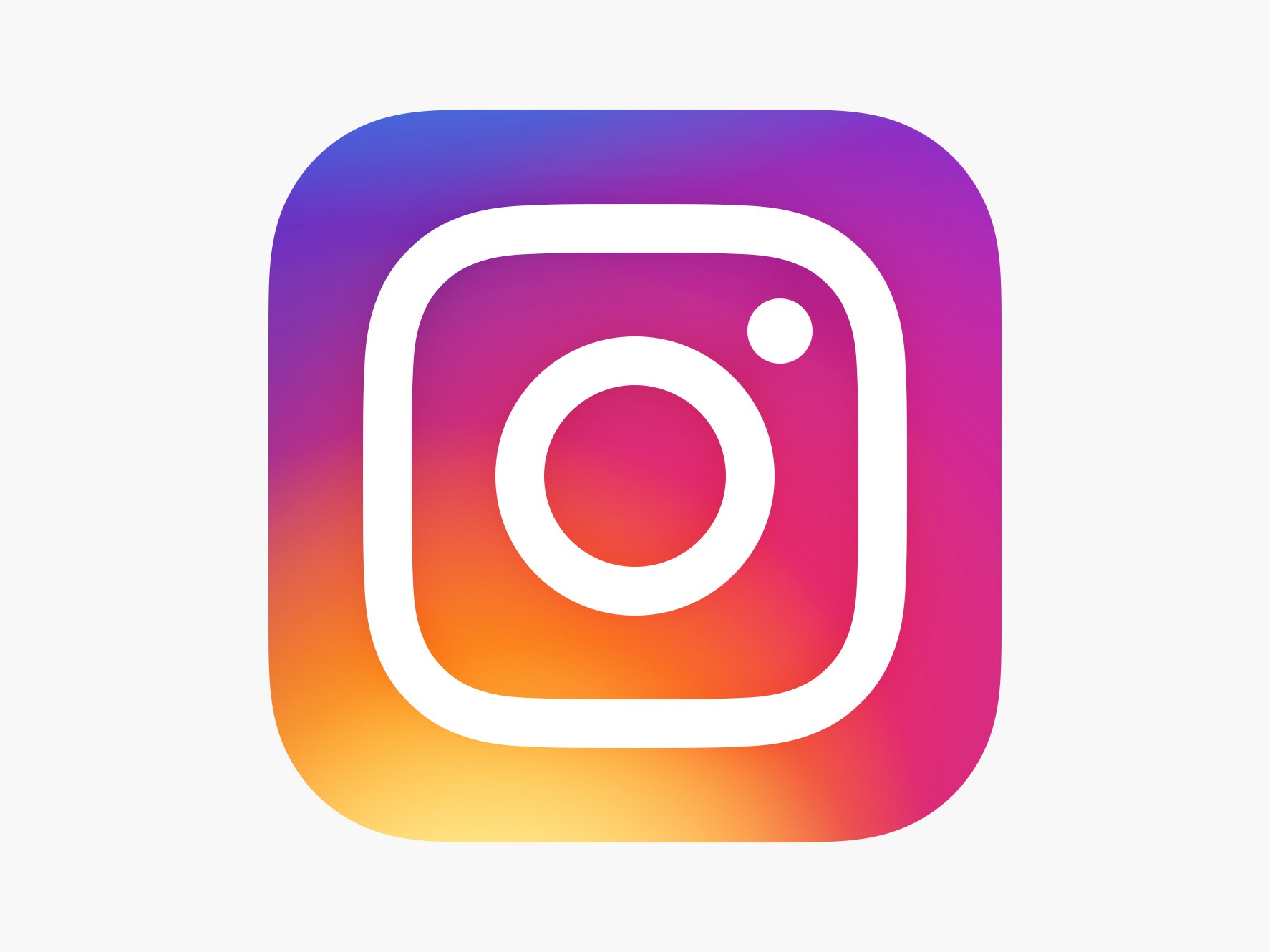 Facebook owned photo-sharing platform, Instagram, has announced an initiative to begin removing inauthentic likes, follows and comments from accounts that use third-party apps to boost their popularity.
The social media platform has built machine learning tools to help identify accounts that use these services and remove the inauthentic activity. "This type of behaviour is bad for the community, and third-party apps that generate inauthentic likes, follows and comments violate our Community Guidelines and Terms of Use," the company said in a blog post on the issue.
"We're taking a number of steps to limit this kind of unwelcome behaviour. Accounts we identify will receive an in-app message alerting them that we've removed the inauthentic activity given to their account from others. We will also ask them to secure their account by changing their password." Accounts that use these types of apps share their username and password, which is sometimes used to give inauthentic likes, follows and comments to others.
Since its launch in 2010, Instagram has become increasingly a powerful social media platform and is used by thousands of online influencers to showcase products and services to their followers, often getting paid to market such products. These services often require users to hand over their private log in information, something Instagram warns violates its community guidelines and compromises individual security.
Instagram added that "we'll have more updates in the coming weeks on additional measures we're taking to tackle inauthentic activity on Instagram."

exchange4media Group Service
Now completing a decade, GOZOOP has successfully acquired four agencies - Red Digital, iThink, 56 Blue Lights and HAT Media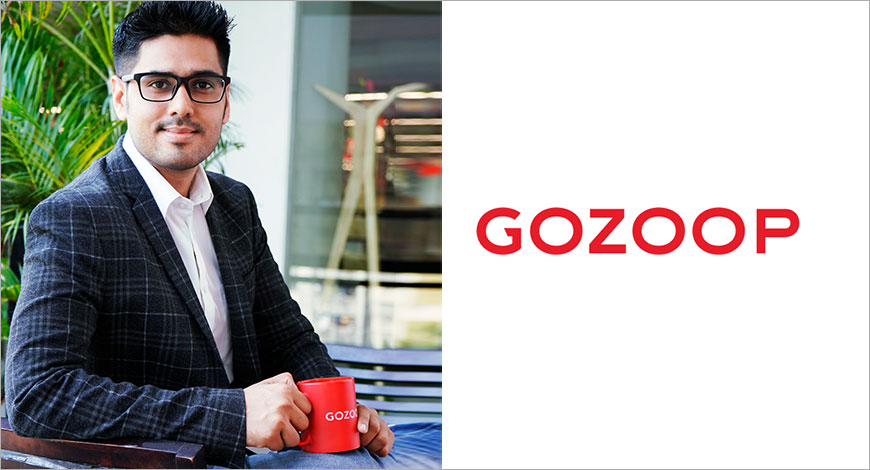 Fresh from the acquisition of HAT Media, GOZOOP co-founder and CEO Ahmed Aftab Naqvi is scouting for his next, fifth to be precise, acquisition. "The best relationships are win-win - and we are on the lookout for our 5th," he said.
Over the last five years GOZOOP has grown capabilities in social media, events, and technology and real-time marketing. Completing its tenth anniversary this year, GOZOOP has acquired four agencies Red Digital – a social media agency ( acquired in 2013), iThink – a technology development enterprise (2014), 56 Blue Lights – an event & activations agency (2016) and HAT Media - a real-time marketing agency (2018).
Naqvi told exchange4media that he further plans to expand the capabilities of GOZOOP in performance marketing, content marketing, search engine optimisation, and traditional creative advertising through inorganic and organic growth.
GOZOOP began a decade ago in a garage just when Indians were beginning to send each other friend requests on Facebook and Googling was second nature. Completely bootstrapped, GOZOOP has been growing at more than 100 per cent compounded growth rate over the last few years.
Naqvi could not be more proud of the company he has built. At a time when companies founded by his peers are being acquired by large global networks, Naqvi says with pride that not only was the company bootstrapped from the beginning, but also that each of the acquisitions done so far have been completed without any external financial support.
Through further acquisitions Naqvi hopes to expand the footprint of GOZOOP into Delhi, Bangalore, and then Chennai. The agency already has an office in Dubai which is led by Yamini Menon, founder 56 Blue Lights.
Naqvi told exchange4media that the unique template that GOZOOP uses for acquisitions is the secret sauce that makes GOZOOP attractive to partner agencies. "We do not have a lock-in period like in network acquisitions. The founders of the companies are free to focus on their core capabilities while GOZOOP worries about cashflow, hiring, bottom lines, etc." Menon in Dubai focusses her efforts on creative work while the co-founder of the recently acquired HAT Media Sunchika Pandey will lead the Citizen Initiatives & Government Organisation division of GOZOOP.
Naqvi and his team believe in a culture of happiness, and that is what reflects in the template of these acquisitions, he says.
GOZOOP was founded by Ahmed Naqvi, Dushyant Bhatia and Rohan Bhansali. The company's roster of clients include Dell, Asian Paints, Parle Platina, Aditya Birla Group, Star Bharat, Club Mahindra and many more.
Principal Correspondent, exchange4media, Mumbai Susmita is a digital marketing reporter at exchange4media. She writes on latest developments in the ever-changing world of digital media and in-depth stories on all things advertising.
The number of players in the Indian OTT market have witnessed a 3.5x increase in the last six years growing from just nine players in 2012 to 32 in 2018, says the report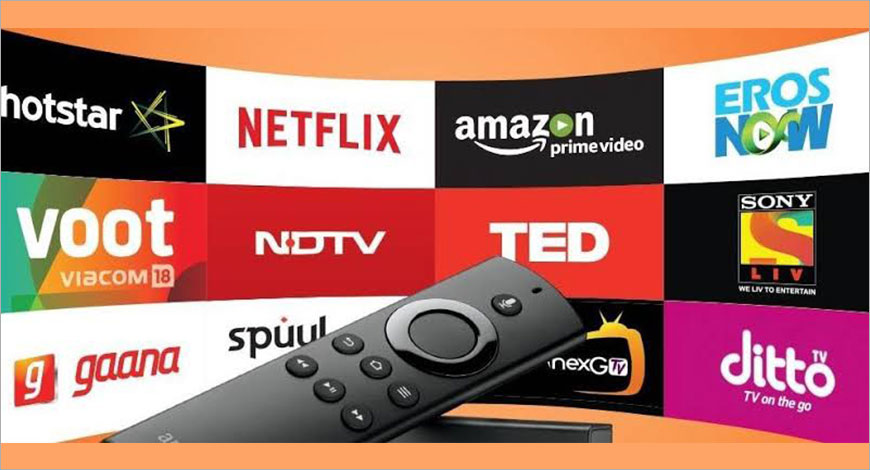 With India's appetite for entertainment growing at break neck speed with high speed broadband connectivity, ease of payment options and availability of multiple platforms, the country's OTT industry is poised to reach $5 billion by 2023, according to a study by Boston Consulting Group (BCG). The report also mentions that the numbers of players in the Indian OTT market have witnessed a 3.5x increase in the last six years growing from just nine players in 2012 to 32 in 2018.
Titled 'Entertainment Goes Online' this report seeks to address the needs of the changing Indian consumer, learnings from other global markets, niche areas such as internationalization, music and regional acting as the key strategic imperatives and the agenda which can drive success in a market.
Overall, it is estimated that 16 percent of media consumption in India is already on digital media. Relative to developed countries, India is lagging. However, for the Indian youth, already 25 percent of media consumption is digital. This indicates that the growth in India is likely to catch up.
The digital consumption (relative to traditional TV and print) in India has been additive and not cannabilizing traditional media consumption.
The report has also identified three types of customers in the Indian market. The first ones are traditionalists, who primarily consume content on platforms other than OTT channels. Experimenters are the second type who have significant consumption on both conventional and OTT platforms. The third ones are the early adopters, whose primary consumption occurs on OTT platforms.
When it comes to investment on content made across OTT platforms, BCG report observed varied forms with different propositions:
• Tent poles or hero content: heavily marketed, premium content (higher cost of production) aimed to bring new eyeballs on the platforms
• Hit movies: high budget movies which are expensive to buy, but attract eyeballs
• High profile sporting events
• Syndication of international content
• Original content / web series (Hindi, English and regional); build up library of differentiated content
• CAC (Content around content) specifically around reality TV, sports and others also covered on traditional TV
The report hinted at the possibility for multiple types of OTT models in India like subscription-based, advertising-based as well as transaction based.
Challenge lies with the retention of consumers where all platforms are struggling. According to the report, 81 per cent of consumers have up to three video/OTT apps on their smartphone. On an average 50 per cent of OTT apps installed are uninstalled in the first seven days of installation. The competition for user share is intense—every OTT platform is vying to be among the top three of the consumer's attention.
exchange4media Group Service