Cambridge Analytica's parent company pleads guilty to violating UK data law
SCL Elections to be fined 15,000 pounds for failing to provide info to US professor
The parent company of the now-shut data firm Cambridge Analytica has been asked to pay a fine of 15,000 pounds after it pleaded guilty to violating UK data laws, according to media reports.
Media reports state that SCL Elections pleaded guilty to breaching the Data Protection Act as it failed to provide a US professor's request for information about the data collected on him.
According to reports, David Carroll, a professor at the Parsons School of Design in New York City, asked the company for the data for nearly a year.
The reports stated that SCL could not be reached for a comment on the matter. However, Carroll is said to have responded through a tweet, saying, "Vindicated again."
Cambridge Analytica came into the spotlight last year when it was reported that it allegedly misused Facebook data. Cambridge Analytica, which worked for US President Donald Trump's political campaign at one point, allegedly gained access to personal data from tens of millions of Facebook's users. It later shut down.
exchange4media Group Service
US Federal Trade Commission says it is still investigating the charges
In another blow to Facebook, the social networking giant is facing a record fine from the US Federal Trade Commission (FTC) with regard to alleged mishandling of user data and privacy violations.
According to media reports, the US commission is still investigating the charges about Facebook violating privacy rules. FTC is most likely to levy a huge penalty from the social media firm.
So far, FTC's highest penalty has been $22.5 million on Google in 2012, again for privacy violations. However, Facbook is expected to be imposed a higher fine, media reports said.
Facebook CEO Mark Zuckerberg was asked to testify before the Congress in April 2018. This came after Cambridge Analytica got access to data of about 87 million users without permission.
Facebook has refuted another report that said it had allowed technology companies and apps like Netflix or Spotify access to its users personal details.
Another report has claimed that several Facebook content moderators depend on inaccurate information to zero in on the content that can be published on its platform.
What Facebook has admitted to is a security breach that affected nearly 50 million users.
The FTC and Facebook are have not released any comments about the media reports.
exchange4media Group Service
Guest Column: Juneja, AVP (Operations), WATConsult says 2019 will be a boon for the businesses who will be agile enough to adapt the digital transformation model
Yes folks, it's that time of the year when as a digital consultant, I often get asked by clients, marketers and industry colleagues; what are the trends that you foresee for the year? But before we proceed let's take a glance at the fact that digital medium has witnessed a lot of churn in 2018 right from data piracy with biggies like Facebook and Google to the #MeToo movement which resulted in changing the dynamic of the industry. Moreover 2018 has been the stepping stone for digital marketing to be an integral part of the marketing mix. In my view, 2019 will prove the real worth of digital marketing with KPIs aligned to brand building and sales rather than the medium which gives you mere likes, comments and shares as ROI.
Let's take a look at some trends which will dominate the digital marketing in 2019:
Digital – Impacting the Business
The current business landscape is more dynamic than ever. Today's customers look out for connected experience across channels and verticals at various touchpoints. Right from staying on top of the consumer mindset in the marketing funnel to providing them personalisation in the offerings, after sales support, customers are expecting brands to deliver information that is accessible anytime, anywhere, on the channel of their choice (mobile, online or any other POS). Meeting these customer expectations in the cutting-edge competitive scenario are forcing organisations to evolve their systems and processes for better understanding of the customer and offering personalisation at scale. Digital Transformation, data driven decisions, digital commerce, AI & Machine Learning are no longer the buzz words but the essential components of business transformation model for brands seeking effective ROI. India is still catching up with the trend with ecommerce giants like Amazon, Flipkart etc, being the early adapters, however 2019 will be a boon for the businesses who will be agile enough to adapt the digital transformation model.
Cause-vertising
After the wave of moment marketing, cause-vertising will be the next big trend with respect to content marketing. Cause-vertising will lead the brands to focus on their proposition and connect with the consumer using this purpose-led message into a beautiful storytelling. The key here is to stay true to the brand and find the sweet spot to convert the customers using this new approach of content marketing. We have seen several campaigns like #ShareTheLoad, #ToughMoms using this form of messaging but what was missing was the impact or result in the true form leading into a behavioral change. In the cluttered advertising space, consumption patterns are mostly consistent; there are high chances of consumers getting more attracted towards brands that align with the emotion of the cause and showcase the real contribution as the outcome in the form of a tangible or more noticeable change.
Programmatic
The rise in the programmatic advertising is no surprise to digital marketing experts, however comparing the sheer size of the digital advertising industry, in the era of data and technology the growth is still at a nascent stage in India with close to 20-22 per cent of ad budgets going to this form of advertising. With Bharat getting access to smartphone and Internet penetration, the rise of digitization, the increase in awareness about the offerings like unique targeting capability and transparency, the ability to gather valuable insights to save ad wastage and better ROI are some of the reasons for the trend to catch up faster in India. In 2019, programmatic will be the go-to strategy for digital marketing and change the face of it.
Voice
"Hey Google, what is VOICE SEARCH?"
"Alexa, what are the digital trends of 2019?"
The increasing use of voice search, penetration of voice assistants and smart speakers have empowered users to access information like never before. Fifty per cent of all searches are predicted to be voice searches by 2020. This has also led a way for the non-English speaking audience use Internet with ease.
However, in order to lead the pack in the era of Voice Search, content optimisation needs to take the front seat in the gambit of marketing. Voice-search-friendly content will fall under hygiene which brands will not be able to ignore for a long time.
Video On-Demand / OTT
With the rise of personalised screen being the preferred entertainment enabler, OTT media players are exhibiting a strong growth. As per the recent BCG report, India's OTT market has potential to reach $5bn by 2023. The number of players has seen a spike in the last few years with Netflix, Hotstar, Amazon prime topping the chart. The penetration in various parts of India has forced the OTT players to produce local and regional content for the Indian consumers. High profiling sports event, original content series, syndication of international content will witness the maximum advertising opportunities.
All in all, as a marketer here's a quick check list you can use to ensure you achieve your short term and long term goals in 2019.
Ensure you have a better understanding of the customer, personalisation is the key, ask yourself if your campaigns have real-world impact, ROI through digital is a possibility do not be afraid to take it head-on, regional video content could be your best friend when speaking to consumers and finally, it's not too late to VOICE out your message!
(The author is the Assistant Vice President (Operations), WATConsult)
Disclaimer: The views expressed here are solely those of the author and do not in any way represent the views of exchange4media.com
The author is the AVP – Operations at WATConsult.
Hungama Digital Media CCO says there's an increase in demand today for local, differentiated and exclusive content
Hungama has launched a new digital content vertical - Audio Originals. Listeners will now be able to access curated music content hosted by a radio jockey. With audio originals, Hungama aims to increase its regional user base by 30 per cent.
The first show will be in Tamil and will be hosted by RJ Sindhu. Over the course of the year, Hungama plans to launch 5 to 6 new audio originals in different languages.
Hungama Digital Media CCO, Siddhartha Roy, spoke to exchange4media about the highlights of Audio Originals and the way forward. Edited excerpts:
What's the idea behind launching Hungama Audio Originals?
Hungama audio originals are a different, engaging and interactive way for users to connect with their favourite music. All audio originals that we intend to create will have music at their core. The idea comes from the fact that there is an increase in demand today for local, differentiated and exclusive content. This is true for both, video and audio formats. In fact, over 48 per cent of our audience consumes content in languages besides Hindi. Offering a multi-lingual and multi-genre library is one way to improve the listener experience on music streaming platforms.
However, listeners are also seeking content that is unique and engaging too. This is where our audio originals play an important role. Our intent is to create shows that offer our users content that is exclusive, enhances their listening experience and also enriches our library further. For instance, our first audio original in Tamil, 'Endredndrum Punnagai', will focus on musicians from Tamil Nadu and their contribution to the world of music. It will be hosted by RJ Sindhu, who is a well-known name in the local market and will offer her insights into the works of renowned musicians from the state. This is interspersed with music that represents the artiste being spoken about, giving the listeners a localised experience in a setting made highly engaging by the host. With our audio originals, we aim to increase our regional user base by 30 per cent.
How is it different from podcasts?
A podcast is an audio series that is available to Internet users to listen. Within that technical format, there are different categories available to users. With Hungama Audio Originals, we are exploring shows that remain true to music and offer Hungama Music users an experience that is different, interactive and engaging.
Your first show is in Tamil. Which other languages will you be delving into?
We intend to launch 5 to 6 audio originals in the next 12 months in other key Indian languages, including Hindi, Telugu, Punjabi, Bengali and Marathi, among others.
Everyone is trying to cash in on video advertising. Why the focus on audio?
We have two distinct platforms for video and music streaming—Hungama Play and Hungama Music. Even on Hungama Music, our users have the option to watch music videos. In fact, we were the first in the country to offer this option. Our focus is not on only video or only audio, it is on both. We believe that it is important for platforms to offer multiple advertising formats and innovations to help advertisers amplify their message. By leveraging the insights available to us through our data, we are able to provide marketers with audience segmentations and format customizations that help them drive more premium and relevant brand interactions.
How many hours of original audio content do you intend to create? What would be the content type and genres that you would explore? Long or short format?
We have not set a limit to the number of hours or restricted ourselves to a few genres. Similarly, the length of a show is determined by its content. For instance, in case of our first show, 'Endredndrum Punnagai', the first two episodes have a length of about 35 minutes, while the next two are a little above 40 minutes. We have not set a time limit for the forthcoming episodes as well and will let the content, its entertainment and engagement value determine the episode's length.
How will it give Hungama Music an edge over others?
'Endredndrum Punnagai' is a personality driven show. Episodes are dedicated to the legends of the Tamil music industry and it features RJ Sindhu talk about these personalities and their contribution to the industry in a warm, interactive and engaging manner. This gives the listeners a chance to get to know their favourites and music icons in a more personal way, in a language that they prefer. The first few episodes of the show have been dedicated to A R Rahman and the following episodes will talk about other musicians from Tamil Nadu.
The show will also benefit from Hungama Music's wide availability and multiple customer touchpoints, and reach over 30 million listeners. Consumers can access Hungama Music through Android and iOs apps, on smart devices, web interface and AI-enabled assistants like Alexa. Besides, our strategic association with Xiaomi also gives users the option to enjoy the show and all upcoming audio original shows through Hungama Music on Mi Music.
For more updates, subscribe to our WhatsApp Channel - http://bit.ly/e4mWhatsApp
For more updates, subscribe to our Newsletter - http://bit.ly/2Qu7OIs
exchange4media Group Service
Things young India loved in 2018 and what they say about them
A year ends and the saga of the lists begins. Heck, we've done quite a few of our own. Entertaining as they all are, for this piece, we're going for insightful.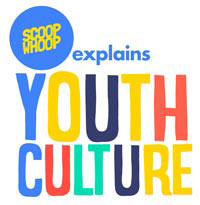 Content on ScoopWhoop's social platforms & website is consumed by millions of young Indians every day. We create and curate the stuff that people love or should love (high-five to our editorial team of 20-somethings that seems to know exactly what will trend before it even begins). And of course, we've built the tools to track how well this content performs across all our platforms so we keep doing better.
For this issue of ScoopWhoop that explains the youth culture, we've taken all of this delicious data of what's worked in 2018 – which includes content created by us and the content we have curated (trending ideas & stories that we feel our audience would love) – and used it to discover what young India is like, what they love and what moves them.
Here are five things that we know about Indian youth, basis their content consumption trends in 2018.
1. Humor is a weapon
Millennials have been deeply engaged with public issues, politics and social causes, and are known for using collective internet 'outrage' as a form of protest. But in 2018, we saw Gen Z weaponising humour and doing it so effectively that becoming a national joke is probably more scary than (gasp!) being unknown. Everyday millions of Davids take on (and often take down) the mis-stepping, mis-speaking Goliaths of the public sphere, armed with nothing but killer jokes and a Jio connection. How do we know? On ScoopWhoop's Instagram channel, which is mainly frequented by the 18-20 somethings, this category of content has seen the most love.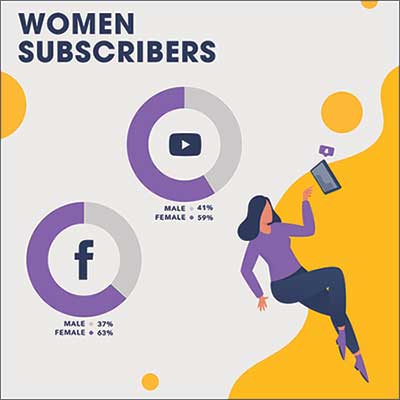 2. Information is love
An ongoing trend that continued in 2018 is the love we've seen on our ScoopWhoop Hindi Facebook page around informative content such as household hacks, science behind engineering marvels etc. Now we know the internet has grown a lot in the last few years in India and almost all of the new users are mobile-first users. Which means their introduction to the internet almost always begins with social media and NOT search. An interesting by-product of this is that using the internet to find information is not native behaviour for a lot of these users. So information, especially stuff that's relatable/relevant, new, useful, is incredibly sexy. Except now the fun is not in Googling something, but in stumbling upon eye-opening facts on social media (WhatsApp mainly) and easily sharing them with the world causing awe and wonder everywhere.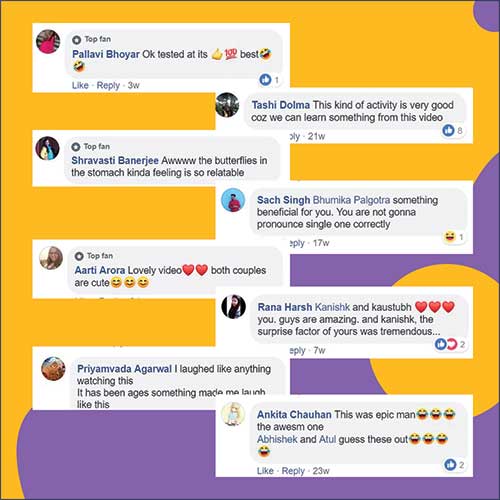 3. Misogyny isn't cool (one more step forward in 2018)
Sure, many young people create seriously problematic content on tik-tok, and Simbaa with its pseudo-feminism still makes Rs 200 crores, but every year since the MeToo movement, the awareness around misogyny increases and people move a step forward. There is a curiosity to learn more and an openness to understand what equality means in different ways.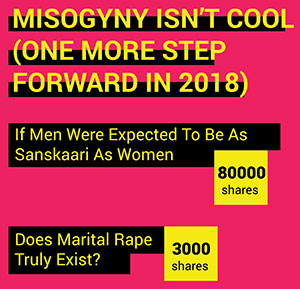 4. Gritty Reality- Escapist Fantasy
When the Khans take a beating at the box office, you know something's up, something is shifting. Sacred Games and Mirzapur were the biggest shows this year. Movies such as Andhadun and actors who took risks (Ayushmann Khurana, Vicky Kaushal, Radhika Apte) were the real hits. Escapist candy-coloured fantasy has given way to gritty real-life/ true events inspired storytelling. Even the stars, the ones who get the most fan love, are not the protagonists but villains. The era of the all conquering macho hero (unless of course it's the cartoonish unreal persona of the Rohit Shetty films) is waning. In fact, some of the stories and memes that became the most viral in 2018 on the ScoopWhoop platform were those that highlighted the sensationalist moments, characters and actors in some of this content.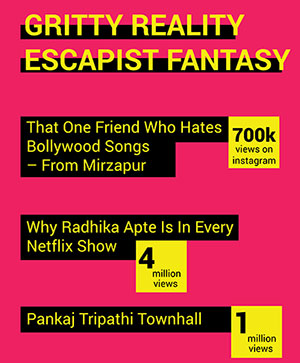 5. And finally, relatable continues to rule
Relatable content continued to captivate youth in 2018 because it's a truly social content product that's made for sharing and tagging. When the on-screen mom was unshackled from her Bollywood-given emo chains and represented in all her savage glory, everyone and their moms could finally relate. We've all been that girl sitting through all those terrible dates. And we've all struggled to translate things between our mother tongue and English. Getting fooled by stupidly simple stuff happens to us all. And so it goes on. The joy of finding a piece of your identity on the giant internet is irresistible and must be shared.

Content, identity and culture have always fed off each other. But now, in the age of high speed internet, these three things have almost become indistinguishable. Young India is constantly showing itself and its culture through its content choices. And at ScoopWhoop we're always listening and learning.
The author is the Chief Strategy Officer of ScoopWhoop
(Disclaimer: The views expressed here are solely those of the author and do not in any way represent the views of exchange4media.com)
Chief Strategy Officer of ScoopWhoop
Cricket enthusiasts will now have the option of posting comments, interacting with experts who will also comment on Hotstar, take part in polls, and invite friends to join the fun
Star India's streaming portal Hotstar will introduce a layer of social interactions to the live stream of IPL 2019 matches. The addition of social to gaming, which was introduced in 2018 with Watch' N Play, is expected to take the engagement on the platform a notch higher.
A highly placed industry source confirmed Hotstar's plans to integrate social on the platform. However, an email to Star India seeking a confirmation and comment went unanswered until the time of filing this report.
The social layer may roughly resemble how YouTube users can comment on videos. Cricket enthusiasts will now have the option of posting comments, interacting with experts who will also be commenting on Hotstar, taking part in polls, and inviting friends to join the fun. As a precursor to this social layer, Hotstar had introduced a special feed that allowed viewers to post emojis while they watched the match in 2018.
SonyLiv, which also streams matches live, does not have a similar feature yet. It is only social media platforms such as YouTube, Facebook, Instagram, Twitter, and Twitch that have the live streaming feature, allowing for live social interactions.
Last year, IPL registered 16.7 million conversations across several social media platforms, according to a report published by media agency Wavemaker. As per a Facebook 2016 study, live content receives 10 times more comments than regular videos. A senior digital media buyer, who did not want to be named, said that the move to integrate social into the Hotstar environment is intended to increase the time users spend on the platform and retain users.
What's in it for brands?
This feature presents brands with a number of ways to integrate advertisements with social. "The social layer is beneficial for brands because the more time users spend on the platform, the greater the chances of them watching ads," said the senior digital media buyer.
Brands can opt for a simple display format ad. A carousel can lead users to the brand's digital assets, and contextual messaging. Brands can also place ads on specific moments in the game, and at the end of overs. Hotstar also plans to introduce mini branded games within the social environment. Within the social environment, brands can now get to know the user better by asking them questions.
Apart from six different types of branded cards that marketers can use, there are options of showing ads at the end of overs and gratifying users who Watch'N Play with points and rewards. Users will be able to share their rewards with friends who will also get the same rewards.
Hotstar will continue to have typical performance-driven ad formats like mid-rolls and pre-rolls.
Susmita is a digital marketing reporter at exchange4media. She writes on latest developments in the ever-changing world of digital media and in-depth stories on all things advertising.
Netflix posted mixed fourth-quarter earnings results sending shares down roughly 4 per cent in extended trading; it earned 30 cents a share on revenue of $4.19 billion during the period
Leading internet entertainment service, Netflix Inc., showed a rise in new subscribers but reported a shortfall in quarterly sales, sending the stock lower and disappointing investors.
Netflix ended the year 2018 with more than 139 million paid subscribers, adding 8.8 million members in the last three months. The streaming giant said the growth reflected the success of its original programmes, such as 'Bird Box' and 'Roma'.
The streaming giant earned 30 cents a share on revenue of $4.19 billion during the period, in the 2017 quarter, Netflix earned 41 cents a share on sales of $3.29 billion.
For the current quarter, Netflix expects to add 8.9 million paying subscribers. It forecast earnings per share of 56 cents on sales of $4.49 billion. Analysts polled by Thomson Reuters expected Netflix earnings of 83 cents a share and $4.61 billion in revenue.
The quarter was expected to cap an expensive year for Netflix, as the company ramps up content spend and original programming. Reported EPS represents a 66 per cent markdown from the third quarter of 2018, and a 27 percent downside from the 2017 quarter.
Revenue for the quarter fell right in line with recent trends, though hinting at higher expenditures. Fourth-quarter revenue totals mark a 28 percent year-over-year jump.
The company is guiding toward lower-than-expected results for the first quarter of 2019. Netflix expects earnings per share of 56 cents on revenue of $4.49 billion, compared with Wall Street consensus estimates of 82 cents and $4.61 billion.
The streaming giant previously warned content costs are more heavily weighted in the second half of the year. The newly appointed Chief Financial Officer, Spence Neumann, said during the company's earnings statement that a move toward owned content has "put pressure on the cash flows of the business and the cash needs of the business over the past few years," but that the company is confident in its investment.
Netflix reported free cash flow for the quarter of negative $1.3 billion. The company expects its cash burn, which totalled negative $3 billion for the year, to hold consistent in 2019. After that, the company said, free cash flow will improve.
Subscriber additions for the quarter came in just above Wall Street estimates and the company's own projections. Netflix added 8.8 million global paid memberships during the fourth quarter. The company posted 1.5 million new subscribers in the U.S. and 7.3 million new subscribers internationally.
Netflix added 29 million paid subscribers for the full year of 2018, 33 percent higher than the 22 million paid subscribers it added in 2017.
The company's executives indicated last quarter it would be de-emphasising 30-day free trial memberships and focusing more heavily on paid memberships. Free trials accounted for 9 million global memberships during the fourth quarter. The service has seen considerable growth in emerging international markets like India and Mexico, exposing the company to certain foreign exchange headwinds.
Shareholders have rewarded the company for its aggressive content strategy, sending the stock up about 30 percent in the first few weeks of 2019. Shares gained 7 percent during a single session earlier this week, after Netflix announced it was raising rates across its streaming plans.
exchange4media Group Service
It is believed that this could be the biggest data breach in recent times
It has been reported that data stored on the cloud storage service MEGA, has been compromised, thus resulting in the leak of more than 87 GB of passwords and email addresses. It is believed that this could be the biggest data breach in recent times.
According to media reports, the leaked data, containing 22 million unique passwords and over 772 million email addresses, had been distributed in a folder called 'Collection # 1' by hackers who posted the link to the folder on a hacking forum.
The breach was first reported by Troy Hunt, a security researcher who runs the site Have I Been Pwned (HIBP), where people can check if their email has been compromised in a data breach.
In Hunt's blog, it is said that a large file of 12,000 separate files and 87GB of data from a combination of 2,000 databases had been uploaded to MEGA and then shared on a popular hacking forum.
The cache of emails and passwords seems to have been collected from several data breaches dating back to 2008.
exchange4media Group Service
Online Curated Content Providers say no to censorship, and have voluntarily signed a self-regulatory Code of Best Practices under the aegis of the Internet and Mobile Association of India
Online Curated Content Providers (OCCPs) including Netflix, Hotstar, Voot, Arre, SonyLIV and ALT Balaji have come together with a self-regulatory code to regulate video streaming content, according to media reports.
They have voluntarily signed a self-regulatory Code of Best Practices under the aegis of the Internet and Mobile Association of India (IAMAI). The code establishes guiding principles for Online Curated Content (OCC) Providers to conduct themselves in a responsible and transparent manner and at the same time ensures that consumer interests are protected.
This code will ensure that the creative freedom is protected and outside regulation is avoided. The content providers will classify their content into separate and distinct categories according to the age groups.
According to the code, the following content will be self-regulated by the streaming service providers
Content which deliberately and maliciously disrespects the national emblem or national flag
Content which represents a child engaged in real or simulated sexual activities or any representation of the sexual parts of a child for primarily sexual purposes1
Content which deliberately and maliciously intends to outrage religious sentiments of any class, section or community
Content which deliberately and maliciously promotes or encourages terrorism and other forms of violence against the State (of India) or its institutions
Content that has been banned for exhibition or distribution by online video service under applicable laws or by any court with competent jurisdiction
The code will also provide a mechanism for complaints redressal in relation to content made available by respective content provider. A separate complaint redressal department will be established by each service provider and it would be mandatory for the department to acknowledge a complaint in three working days. If any content is found violating the code, the same department will inform the complainant within 30 days about the steps being taken to redress the issue.
According to a statement released by the service providers, objectives of this code are to "empower consumers to make informed choices on age-appropriate content and protect the interests of consumers in choosing and accessing the content they want to watch, at their own time and convenience". The code also promises to "safeguard and respect creative freedom of content creators and artists and Nurture creativity, create an ecosystem fostering innovation and abide by an individual's freedom of speech and expression".
exchange4media Group Service
Archana Vohra appointed as Director of Small and Medium Business, and Manish Chopra hired as Director & Head of Partnership among others
According to media reports, Facebook has appointed Archana Vohra as Director of Small and Medium Business, and for the newly created roles Manish Chopra has been hired as Director & Head of Partnership and Prashanth Aluru has been appointed as Director of Strategy and Operations.
Sandeep Bhushan has been appointed as Director of Global Marketing Solutions whereas Public Policy will be headed by Ankhi Das. Siddharth Banerjee has been appointed as the Director of Global Sales Organisation (customer partnerships and agencies) and will report to Bhushan.
The social media giant for its India division has created a new organisational structure wherein the functional heads will report to the country managing director. The move is in line with Facebook's plan of delinking its India operations from the Asia-Pacific region.
Facebook said that the functional heads for public policy, global marketing solutions, communications, and the newly formed verticals of partnership, and strategy and operations will report to Facebook's India Managing Director, Ajit Mohan, and not to their respective regional heads in Asia Pacific.
exchange4media Group Service
OTTs should not be seen as a substitute for TSPs: Star India, SPN, Times Network say in feedback given to TRAI 
The feedback comments on the TRAI consultation paper have revealed that major broadcasters of the country like Star India, Sony Pictures Networks India (SPN) and Times Network are not in favour of further regulations on over-the-top (OTT) communication services.
They have said OTTs should not be seen as a substitute for Telecom Service Providers (TSPs). The broadcasters have said that although some OTT services may seem similar to TSPs they are different in many ways like in matters of technology and revenue model.
Star India has said that OTTs have been licensed under Section 4 of the Indian Telegraph Act, 1885, and so the regulator does not have the authority to regulate them.
The broadcaster said since provisions under Information Technology Act, 2000, are already in place there was no need for further regulation.
The Justice B N Srikrishna committee has been also working towards reinforcing provisions under Draft Personal Data Protection Bill, 2018.
Sony Pictures Networks India has said any more regulations could hit the growth of internet applications and platforms.
"We believe no regulatory intervention is required since it could stifle innovation and straitjacket technological innovation and the development of this sunrise sector. A policy of forbearance on regulation (as has been the case so far) should be continued in order to avoid hampering growth in the sector," SPN said in the submission.
The broadcaster said telcos must be allowed to avail fair market pricing.
Times Network also highlighted the differences between OTTs and TSPs and that the services cannot be classed as "similar services" from a licensing perspective.
"Further, TSPs as ISPs are access providers who control the underlying broadband access infrastructure, with few market players due to high barriers to market entry. By contrast, OTTs do not control the underlying broadband access point, have significantly lower barriers to market entry and are faced with many competing services, unlike TSPs. Consumers can add or stop using OTTs at will whereas switching between TSPs involves incurring the cost for the consumer and generally involves a longer relationship," the broadcaster added in the submission.
ZEEL too submitted its response to TRAI on behalf of its digital arm ZEE5. It has said that there is no issue of a non-level playing field between OTT service providers and TSPs, providing similar services as both OTT providers and TSPs complement each other.
exchange4media Group Service