Suzuki will increase spends on Print for a pan-India campaign only: Sajeev Rajasekharan
For a brand like Suzuki which dedicates around 30 per cent of its annual marketing spends on Print medium, the IRS 2017 findings have clearly come as a shot in the arm. Sajeev Rajasekharan, executive vice-president for sales and marketing at Suzuki Two-wheelers talks about what changes and where the status-quo is maintained as far as the brand's marketing mix is concerned
For a brand like Suzuki which dedicates around 30 per cent of its annual marketing spends on Print medium, the IRS 2017 findings have clearly come as a shot in the arm. Sajeev Rajasekharan, executive vice-president for sales and marketing at Suzuki Two-wheelers talks about what changes and where the status-quo is maintained as far as the brand's marketing mix is concerned.

Excerpts:

Print media is clearly on a growth trajectory as per IRS 2017, what do you think about the survey?

Overall, they have used a base of about 3,20,000 respondents which makes it as close to the reality on the field as possible. I don't think there is any other report that matches the scale of IRS when it comes to the number of respondents. So, it's a good one and we would definitely look at using the findings.

Would you consider increasing your spends on Print now, especially in the case of Hindi dailies which have seen a 45 per cent growth in readership in the past four years?

The growth clearly has happened in the rural market which has gone up by around 50 per cent when compared to the previous IRS survey. Urban however has increased by 27 per cent and both put together has gone up from close to 30 crores to 40 crores. So, our spends on Print will depend on what kind of product we are advertising or launching, if it is a mass product category and we are looking at a pan- India reach then we will definitely think more of newspapers. At the moment we spend over a thousand million rupees annually on marketing, 30 per cent of which goes to Print.

Also in the top 10 dailies, there was not a single English newspaper that got a mention. Will that compel you to localize your marketing now to suit regional requirements?

Yes, that will be one significant change which we will consciously make. Earlier our focus was on the National Dailies along with a mix of regional. Regional dailies as it is outnumber the English dailies in readership. So, from that perspective perhaps we can start looking at going regional alone when it comes to Print in markets where it matters.

What about magazines, they have also shown an impressive 75 per cent jump in readership from the previous IRS survey, will that play a big role in your Print strategy henceforth?

But that growth is only when compared to the earlier survey, the fact remains that the overall magazine penetration still stands at around 5 per cent. So, the percentage growth in terms of readership will not get us to give more weightage to magazines in our Print mix, it would more or less be the same.
TV ownership has seen a 14 per cent increase in Indian households, how will you cash in on that development?

We will look at newspapers for a pan-India reach clearly, but if it is a for-metros-only product that we want to sell then we would go with our current routine. It involves a heavy use of Television. If only the reach of Print had gone up, then it would have been an easier decision to make but an increase in the ownership of TV shows that it is still the highest penetrated medium. So while newspaper reach has gone up by 8 per cent or so, that for Television has shot up even further. So our media mix may not change much unless it is a Pan-India campaign where we can spend a little more on Print than we did earlier.
The campaign has been conceptualized and executed by Chapter Five.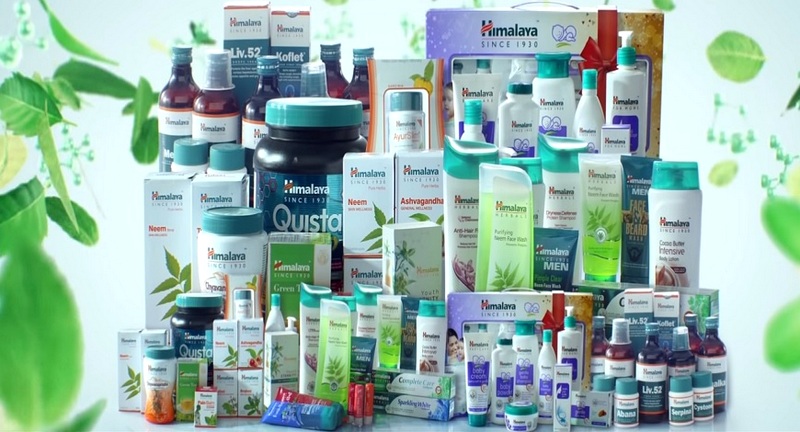 The Himalaya Drug Company, India's leading Wellness company, today launched its first Brand campaign, - 'Khush Raho, Khushaal Raho' bringing to life its vision of "Wellness in Every Home, Happiness in Every Heart".
Having earned the equity and trust of millions of consumers for the last eight decades, Himalaya remains committed to solving consumer problems through its herbal products backed by science and research.
Philipe Haydon, CEO, The Himalaya Drug Company, said, "Herbal brands today are gaining preference, and consumers are increasingly considering herbal solutions as their first choice. With our range of over 500 herbal products, Himalaya continues to win hearts and offer well-being to consumers across all walks of life. We're extremely proud to unveil the first-ever brand film bringing to life the vision of brand Himalaya."
Speaking about the campaign, Mr. Rajesh Krishnamurthy, Business Director - Consumer Products Division, The Himalaya Drug Company, said, "The genesis of the brand film is based on the key consumer insight that small problems seem big when we don't know how to solve them. The philosophy of our brand is to solve consumer problems through our wide range of herbal products and the campaign beautifully captures this. It's a moment of great pride for all of us as we seek to be an integral part of consumers' journey of Wellness and Happiness".
The campaign has been conceptualized and executed by ad agency - Chapter Five.
Prateek Srivastava, Founder, Chapter Five, said, "As a team, we are extremely excited about this campaign that essentially establishes the problem-solution equity of Himalaya. The different incidences captured in the brand film communicate the message of happiness and showcase how different products bring joy to people's lives and hearts. The film celebrates happiness through a happy song, happy situations, happy people, and a happy message."
Campaign video:
From applauding the recent SC verdict against Sec 377 to teaching boys to cook, here are few Children's Day campaigns that caught our attention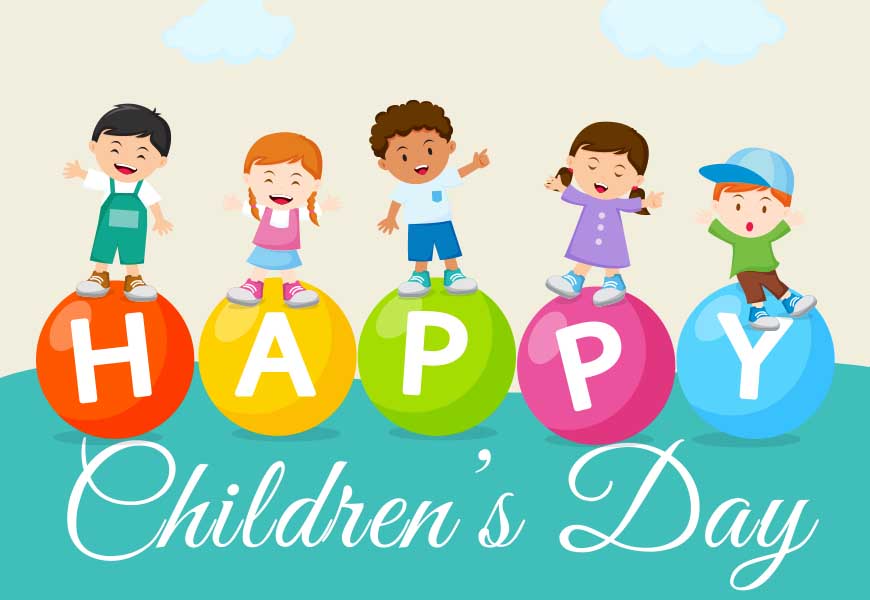 November 14, the birthday of India's first Prime Minister Pandit Jawaharlal Nehru, is celebrated as Children's Day across the country. Brands make the most of this day by rolling out inspiring campaigns that not only engage children but also evoke a rush of nostalgia among adults. Children, afterall, are increasingly becoming the decision-makers in households. So it only makes sense for brands to cater to them just right. Brands, this year, have evolved their communication game, creating mature conversations around gender roles and sexual orientation of children. Soaring imagination with a different outlook, here are some Children's Day campaigns that caught our attention.
Godrej Appliances
This Children's Day, Godrej Appliances has released #LetsStartRight, a campaign questioning the prevalent mindsets in Indian society in terms of set gender roles and emphasizing the need to break free early. Gender stereotypes are often formed at an early age, in our everyday setups. Take the kitchen for example – the birthplace for some awesome food but awful stereotypes, one being - the kitchen is meant for girls. Conceptualized by CreativeLand Asia, the campaign is set up in the familiar construct of a home, capturing a simple moment between a grandmother and her grandchildren. It does not rely on histrionics and melodrama but nudges us subtly to rethink.
NBA and McDonald's
The National Basketball Association (NBA) and McDonald's today announced a partnership to introduce NBA-themed promotions and interactive NBA Experience Zones in select McDonald's locations in 39 cities across India. From Nov. 14 till Dec. 12, McDonald's will give away an NBA-branded basketball with every family meal purchase at any McDonald's restaurant in the West and South region while stocks last. McDonald's will also introduce NBA Zones in more than 30 outlets, providing fans the chance to experience the atmosphere of being at an NBA game through a range of interactive experiences.
BookMyShow
This Children's day BookMyShow has a special message for all parents. Conceptualized and executed by BBH India, this children's day film beautifully addresses the stigma that many Indian parents continue to face regarding the sexual orientation of their children. In consonance with the recent Section 377 verdict, it strikes an emotional chord and urges parents to love their children for who they are, regardless of who they love.
exchange4media Group Service
New TVCs in Tamil and Telugu is for better audience connect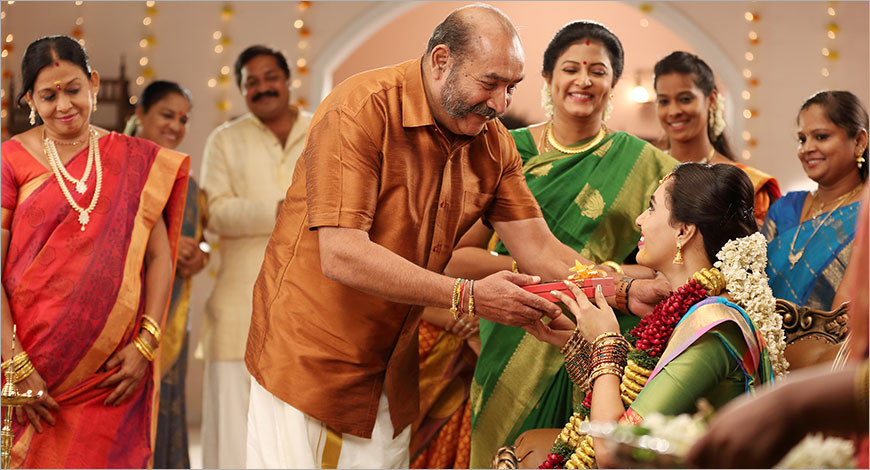 Stem cell bank, LifeCell has launched a new campaign on television to create awareness and promote umbilical cord stem cell banking.
The messaging of the TVC is created around the big benefit of preserving the baby's umbilical cord stem cells at birth with a community stem cell bank. The TVC is aimed at to-be-parents and their families and themed around gifting of good health for the baby by the grandparents. While, traditionally, gold is considered as the most preferred cultural gift from the grandparents for the to-be-born baby, this TVC gives a new dimension of gifting good health for the baby through stem cell banking wherein the entire family benefits.
LifeCell has already done over three TV commercials in this category. The brand had earlier used celebrities such as Aishwarya Rai Bachchan to promote & endorse the concept and had gained substantial brand visibility and concept acceptance. This time, to add power to the messaging, LifeCell has used veteran actor Mr Vijayakumar, who is known for his impactful messaging.
Umbilical cord blood stem cells have been proven to treat over 100 medical conditions. These stem cells can be preserved at birth with a community stem cell bank and matching stem cells can be retrieved for any of the family members, when required for treatment. By preserving the baby's cord blood stem cells at birth, the baby and the entire family gets the protection of stem cells.
Below is the link for the new TVC created in Tamil & Telugu:
V. Ravi Shankar, Chief Brand & Communication Officer, LifeCell, said, "Creating customer awareness and education is a continuous process in this category. We have a new set of audience entering the parenthood space continuously. So it is imperative that we continue to reach out to them and establish the concept to help them take an informed decision and not to miss out on this once in a lifetime opportunity."
The TVC's theme is created around the cultural backgrounds of these markets to blend, connect and create a better engagement with the audience. It will be aired on general entertainment, news, lifestyle in regional Tamil & Telugu channels.
Mayur Abhaya, Managing Director, LifeCell said, "The launch of the new thematic TVC comes in at the time when the brand is going all out to amplify the concept of community banking. Through this campaign the brand goes a step further in establishing the benefit for the entire family by preserving the baby's stem cells at birth."
The objective is to highlight an everyday story, where consciously and very often unconsciously, we condition our children with the age-old gender biases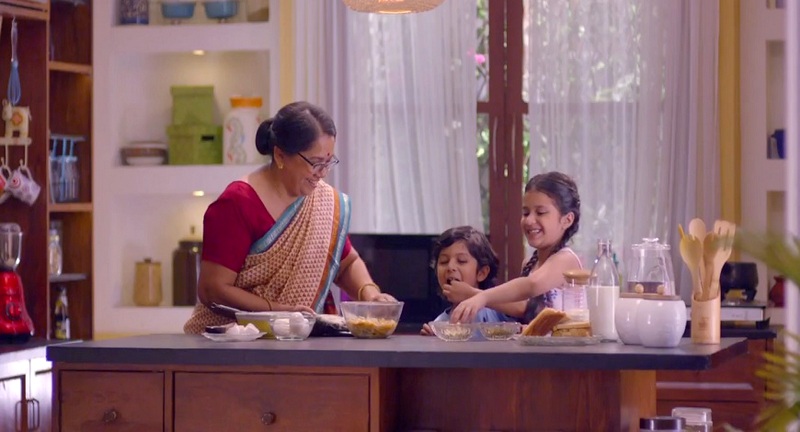 This Children's Day, Godrej Appliances brings #LetsStartRight, a campaign questioning the prevalent mindsets in Indian society in terms of set gender roles and emphasizing the need to break free early.
The objective is to highlight an everyday story, where consciously and very often unconsciously, we condition our children with the age-old gender biases. Gender stereotypes are often formed at an early age, in our everyday setups. Take the kitchen for example – the birthplace for some awesome food but, awful stereotypes one being - the kitchen is meant for girls.
Conceptualized by CreativeLand Asia, the campaign is set up in the familiar construct of a home, capturing a simple moment between a grandmother and her grandchildren. It does not rely on histrionics and melodrama but nudges us subtly to rethink.
Speaking on the campaign Swati Rathi, Head-Marketing, Godrej Appliances said, "Being in the home appliances space allows us to observe behaviours at home including how we shape our children. As our society still grapples with gender stereotypes like women must do the cooking, we felt the problem is best tackled if we start young. Children's day seemed like a good day to share this point of view. We hope this simple campaign makes people reflect on the small unconscious ways in which we display our biases, reevaluate our 'soch' and our actions, and take small corrective steps."
Anu Joseph, Chief Creative Officer - CreativeLand Asia, further added "In this case, the brief made the film. The marketing team was ready with a bold and clear brief. We had to just write a little story around it. A strong insight is a great place to start. Gender inequality and biases are always passed down and a matter of nurture. The kitchen is a great place to start corrective action."
Campaign video:
In the ad Sushant Singh Rajput and Kriti Sanon represent a modern-day urban couple whose life and relationship are enriched by Whirlpool's superior technology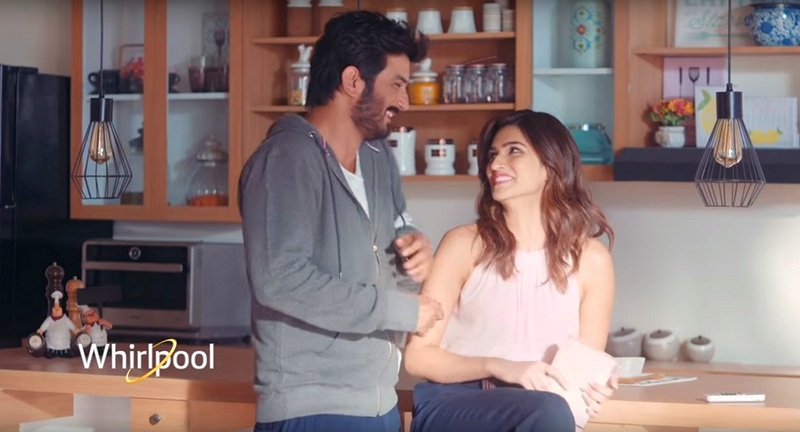 With over 2 decades of building emotional equity with India's home-makers, Whirlpool is all set for another big leap – a technology leap. The ethos of this leap is laid on the foundation that today's urban lifestyles need the cutting-edge technology of tomorrow to flourish and thrive. In line with the communication, two films crafted by FCB Ulka for Whirlpool air conditioners and refrigerators have been launched recently.
The brand ambassadors, Sushant Singh Rajput and Kriti Sanon represent a modern-day urban couple whose life and relationship are enriched by Whirlpool's superior technology. Technology that transforms everyday chores into small acts of love and connection.
Air conditioner film:
The commercial is based on one magical moment between this modern couple, that brings out Whirlpool's revolutionary 3D Cool Technology in a fun and impactful manner. It shows Sushant working out as his neighbors watch on in blatant admiration. A flustered Kriti cools down this unnecessary 'heat' with her Whirlpool AC. Its 40% faster cooling and 12m long air throw chills Sushant instantly, who is forced to wear his jacket leaving Kriti smugly satisfied.
This playful and flirtatious banter between the couple manages to bring out the role of the AC strongly, delivering cold technology credentials in a fun, warm and relatable manner.
Refrigerator film:
In this commercial, we see Kriti getting things ready for a party at home with her friends while Sushant is away on a shoot.
A mishap in the kitchen leads to Kriti video-calling Sushant for advice. And while there is physical distance between them, we see that technology has found a way to keep their connection and chemistry fresh. It also builds in a progressive narrative of changing gender roles where men are true partners even as home-makers and cooks.
Shedding more light on the brand communications, K. G. Singh, VP Marketing, Whirlpool of India said, "Earlier this summer, Kriti Sanon and Sushant Singh Rajput, captured the playfulness of today's relationship between a couple with the launch of our AC campaign. We believe technology plays a very important role today to ensure that the relationship is always fresh even when extremely busy lives of today's young generation act as a formidable challenge. Both of them understand and appreciate new-age technologies that are meaningful. And that's what the new TVC portrays – a meaningful technology that helps to ensure long lasting freshness – enriching our customers' lives. We believe it's a charming story that will be loved by the audience and captures brilliantly the benefits of our advance Adaptive Intelligence (AI) technology."
Adding to this, John Thangaraj, National Planning Director, FCB Ulka said, "Whirlpool has always been a brand for the homemaker. However, we wanted to challenge the very notion of homemaking. We wanted to move away from the stereotypical portrayal of homemaking that the category has been built on, and instead move towards a younger, more contemporary, more progressive rendition of it- one built on shared responsibility and fluid gender roles".
Speaking about the campaign, Surjo Dutt, NCD (North), FCB Ulka said, "This campaign marks a considerable leap in terms of execution as well as tonality for Whirlpool as a brand. It sets the brand in a new age home, where relationships are not about mushy love. It's all about wicked romance, forever oscillating roles and technology that keeps pace with the life of this fiery couple which builds the narrative of the films to break the clutter that persists in the category. All in all, it signals a new era of advertising for brand Whirlpool that showcases the changing dynamics of today's relationships."
How does a brand remain authentic in its pursuit of purpose and how effective is purposeful advertising? Experts open up...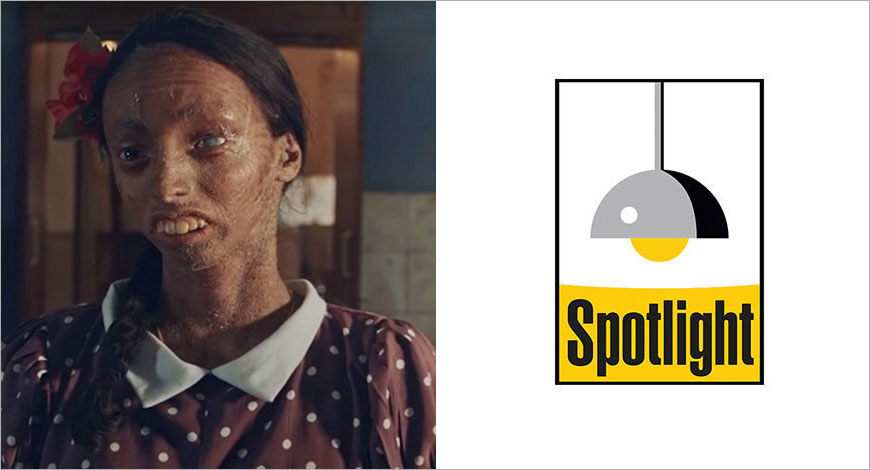 Look at ads today and you will notice that campaigns championing social causes are becoming commonplace. Majority of them explicitly use social causes to stir our hearts and activate our tear ducts. This festive season too witnessed ads by brands such as Ghadi Detergent to Bajaj Electricals making conversations about societal issues such as removing dirt from one's mind and making a difference to the society. This trend of cause-led ads triggers a thought: Do consumers actually buy it and does it really work in the favour of a brand? How does a brand remain authentic in its pursuit of purpose? And how does a brand establish where it has the right to play? We delve deeper into this discourse…
Meaningful marketing
Take the recent Vicks #TouchofCare ad that has presented the story of Nisha, an orphaned girl with ichthyosis who was abandoned by her biological parents when she was just two weeks old. It captured Nisha's story as she sails through the challenges and complexities of life. And it sure worked! The ad has made over 21 million views on YouTube. Ritu Mittal, Country Marketing Manager, Vicks India, acknowledges that it took courage to go ahead with a film that was minimal on branding. "Too much of the brand takes away the authenticity and credibility of story-telling. We wanted to bring the purpose of our brand to life, and we thought that the story of Nisha really deserved to be heard," she explains.
Amer Jaleel, Group Chairman and CCO, MullenLoweLintas Group, says, "As a pure creative approach, I can see that if it's well-timed, the social good video or even the caring message has huge resonance. I see a lot of these ads travel on WhatsApp and that is always a good indicator of whether they're working or not. So that is settled. They have appeal and they are being forwarded. Some are even editing out the brand in the end and sending them as a piece of content."
Vicks isn't alone in adopting this advertising approach. Luggage manufacturer Samsonite recently launched a campaign focusing on reviving the tourism in Kerala after the devastating floods. It incepted an impactful video capturing the essence of every individual involved in the tourism sector, from taxi drivers and lodge managers, to elephant mahouts and others, who are eagerly waiting to welcome their guests. The ad has crossed over 2.5 million views and has fetched support and praises from a large number of people, including actors to politicians.
Talking about the campaign, Pradnya Popade, Marcom Head at Samsonite South Asia Pvt Ltd, shares that campaigning to bring tourists back to God's Own Country was a great fit for a brand like Samsonite that is so closely tied to the tourism industry.
"Samsonite wanted to be sure that the ad would not just be riding a popular wave. We travelled to the badly affected areas and actually saw that despite Kerala being back on its feet, hotels, shops and tourist destinations, which are generally abuzz with tourists, were looking barren," she reasons.

Raghu Bhat, Director, Scarecrow M&C Saatchi, shares that his experience is that consumers like authenticity and consistency. "We see a glut of videos trying to espouse a social cause. Many of them don't bother to integrate the product into the storyline. The intent is to engage rather than sell. The same brand manager who fights to increase branding in a 30-second ad speaks eloquently about not force-fitting the brand into the storyline of the 3-minute video," he argues.
Cash-vertising
While experts applaud the 'cause-vertising' move, underlying this trend is a desire of brands to ultimately increase their market share. But are consumers really naïve to this? Rohit Ohri, Group Chairman & CEO, FCB India, notes that exploiting emotional spaces for commercial gain is something that consumers see through very easily and reject. "Authenticity is really key to how brands communicate with their consumers. If brands speak about change, it is imperative that this is done with searing honesty and with the brand genuinely committing to the cause."
The message to brand-owners is clear: Words must follow actions. Agnello Dias, Co-Founder and Chief Creative Officer, Taproot Dentsu India, advises that if the so-called cause is related in some way to the category or the brand, it tends to work better.
"Soul cleansing is the new brand building I suppose. The jury is still out on how much this directly impacts sales. But sometimes it becomes a CSR-ish tick box. But by and large, it's just a fanciful way of doing old fashioned product placement. Find a heart tugging story and place the product somewhere in the vicinity," says Dias.

Substance versus sainthood
With 'cause-vertising' or 'good-vertising' as it is termed, the lines between meaningful and maudlin, caring and cloying often run thin. How does a brand establish where it has the right to play? Rahul Jauhari, Joint President & Chief Creative Officer, Rediffusion India & Everest Brand Solutions, spells that advertisers and their agency partners need to stay focused on what the brand stands for, its real business needs and on being relevant to the consumer's life. Jauhari establishes that unless there is a genuine connection with the brand, chances are that the consumer will remember the cause, not the brand. Which again is meaningless. "Sure you can pick a cause, as long as it has something real to do with the brand and with the consumer's life. Consumers are not fools. Neither do they have time for shallow or pretentious work. This needs to look like a brand that cares," he opines.
Jaleel asserts, "What I have an issue with is the cloying melodramatic execution. This really gets to me and soon it will to everyone else too. Melodrama is dying in Indian films and that is a clear message to our filmmakers as well. Brand custodians especially need to take note that for a film to be emotional, it need not be OTT."
As to the market share bit, today's clear view is that there's a place for both kinds of work: the hardworking and the soft-working, he remarks. "Now if only we can find someone to keep an eye on the brand, that'll be useful. Because opportunistic acts don't allow you enough time to figure whether they're on brand or not and they come with such a mouth-watering budget that it's easy to give the go-ahead," Jaleel adds.
Bhat, meanwhile, hints that while opting for this approach, a long term association with a cause backed with concrete action on ground is a better approach. "A 'story' that has a product-connect might be remembered more. A co-relation with product and cause might also help. Also, one-offs rarely work. Finally, the most important thing is to break through clutter. Communication that ticks the internal boxes and yet looks identical to everyone else's is not recommended," he suggests.
Correspondent, exchange4media, Mumbai Misbaah reports on advertising industry. Based in Mumbai, she interviews industry leaders in the creative, advertising and marketing space, reports news updates in the ad space. She drives the 'Chillout' section, and regularly reviews ad campaigns. In the past she has reported on mainline news, travel and lifestyle.
Conceptualised and created by DDB Mudra, the film features Bollywood actor Mukesh Tiwari and highlights how corrosion and dirty deposits can impact the longevity of a water-heater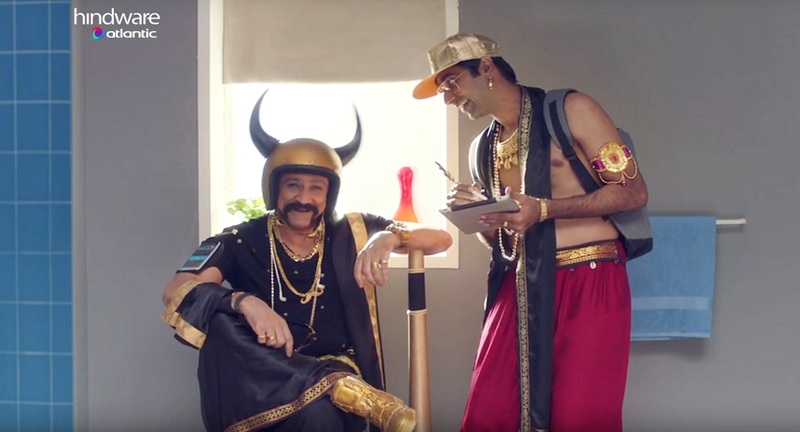 Hindware Atlantic, one of the fastest growing water heater brands in the country, has announced the launch of its first ever TVC campaign for the Ondeo Series 'Fresh Hot Water Saalon Saal'.
The TVC highlights the industry-first and patented O'Pro Protection Technology and Titanium Core Shield of the Ondeo range which prevents internal corrosion, thereby enhancing the life of water heaters.
Conceptualised and created by DDB Mudra, the film features Bollywood actor Mukesh Tiwari of Golmaal and Ganga Jal fame and captures how corrosion and dirty deposits impact the longevity of a water-heater in a light-hearted neo-mythological format.
Hindware is taking a multi-prolonged marketing approach for the commercial through various platforms such as Electronic and Digital. For a wider reach, the TVC will be aired on key regional channels in languages like Bengali, Kannada, Tamil, and Telugu including prominent Movies and News channels.
The film focuses on the inner corrosion of water heaters and attempts to provoke a thought in a light-hearted neo-mythological manner with loveable characters. The commercial opens with a young man about to enter the shower encountering a "Zangraaj" - 'God Of Dead Appliances' who reveals how an ordinary water heater gets corroded and dirty deposits are formed inside the tank over the years. Then he gets a solution in the form of Hindware Atlantic Ondeo range of water heaters.
Speaking about the campaign, Rakesh Kaul, President, Consumer Products Division, and CEO, Evok Retail, HSIL Limited, said, "We are excited to launch the first ever TVC campaign for Hindware Atlantic featuring 'Ondeo' water heaters. The phenomenal growth of Hindware Atlantic Water Heaters stand testimony to HSIL's strong legacy of understanding consumer requirements and matching it with superior technological solutions. Over a few years, the business has grown substantially and today is a key contributor to the Consumer business. Through the TVC, we want to highlight our patented O'Pro Protection Technology which is a differentiated offering designed to ensure additional protection to the tank and heating element against corrosion."
Commenting on the commercial, Subhashish Datta, Executive Creative Director, DDB Mudra North said, "Most of us have never wondered about how the insides of a water heater look after years of use, or about the freshness of the water dispersed from the appliance. Our team actually did that. For our initial research, we split opened some old water heaters to gauge the situation inside and what we saw was unsettling. The view shocked us, and that is what we have tried to capture in our story line, but in a light-hearted way."
Campaign video:
BharatMatrimony will soon launch a 360 degree marketing campaign featuring ads to target singles over 18 years across TV, print, radio and outdoor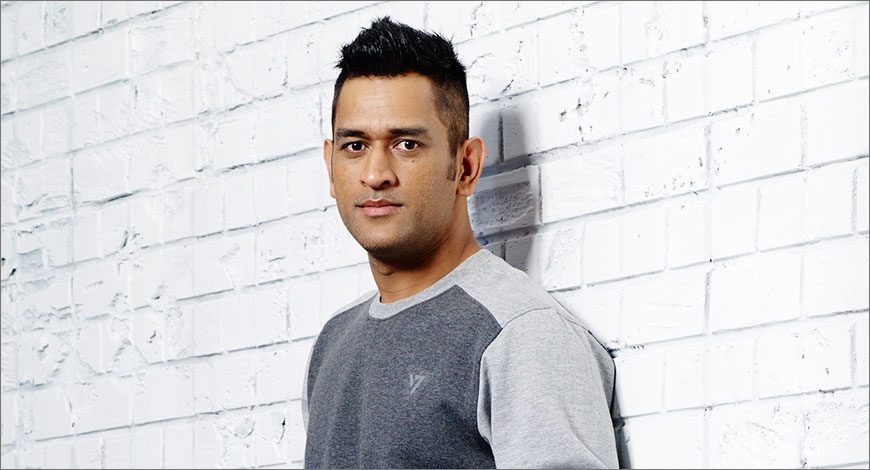 BharatMatrimony, the online matrimony brand, has roped in Indian cricketer Mahendra Singh Dhoni as its brand ambassador.
Talking about the association, MS Dhoni said, "I'm happy to be associated with the iconic internet brand BharatMatrimony. It is the most trusted and successful matrimony brand which has helped millions of Indians find a life partner over the last 18 years. I'm proud to be associated with a trusted brand that has created millions of happy marriages. This is a definitely a good partnership."
Murugavel Janakiraman, CEO - Matrimony.com, said, "We're proud to be associated with MS Dhoni, an iconic sportsperson. We feel it's a good fit because he's an inspiration for millions of youth because of what he's achieved for the country through his admirable leadership qualities. Dhoni also inspires through his happy marriage, his caring dad and loving husband image."
Commenting on the association, Arun Pandey, Chairman of Rhiti Sports, which exclusively manages MS Dhoni's commercial endorsements, said, "One of the key elements of the Wedding Industry is the trust of the consumers and we are happy with the way BharatMatrimony has gained it. I am confident this partnership with MS Dhoni will do well in the days to come."
BharatMatrimony will soon launch a 360 degree marketing campaign featuring ads to target singles over 18 years across TV, print, radio and outdoor.
Abrahim Faraj, Director, Creative Content Protection, NBCUniversal, New York, speaks about critical issues concerning online brand security and the best ways to address them.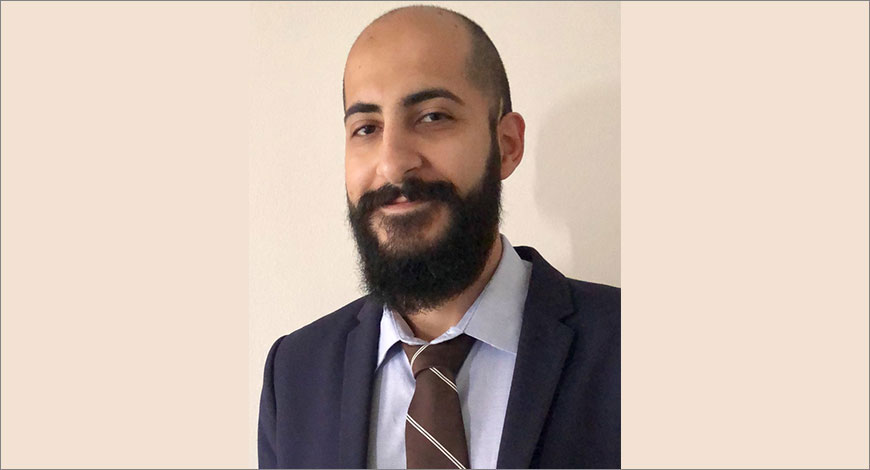 With businesses going digital in a big way, brand safety has become a major area of concern. Annually, millions of dollars are lost to online fraud and so companies are now going the extra mile to ensure greater brand safety.
On a short visit to India, Abrahim Faraj, Director, Creative Content Protection, NBCUniversal, New York, spoke about some critical issues concerning online brand security and the best ways to address them.
Excerpts:
In this age where brands are going digital first, how important has brand security become?
It is a relatively new thing that brands are taking seriously now. Before the internet, you could have precise control over your brands. But with the internet now, it is like you are throwing your brand into a blender and you don't know where is it going to line up afterwards. It was not until 2015 that trade organisations started coming together and talking about restricting where brands showed up in terms of legal businesses and context.
What are the three biggest hurdles for online brand security?
I would say a lack of transparency, lack of measurement and lack of cooperation are the biggest hurdles. These are the three biggest challenges to brand security today. Measurement is such a critical component; it is impossible to know anything without it. There are entities in the advertising world that do not want measurement and transparency.
They just want to maintain a certain status quo. When it comes to cooperation and collaboration between advertising and media has become all the more important with the coming of ad technology and there has to be greater cross-collaboration than before. Failure of any of these three can result in the brand being hurt in a number of ways.
Talking about revenue loss due to ad fraud, can you share some numbers with us?
In 2016, a trade organisation in the US called TAG did a study with Ernst and Young (EY) and found that 111 million dollars were made by 600 pirate sites. And if it was not for the industry action, it would have been 230 million dollars. The amount of damage that each one of those ads caused its brand by appearing on a pirate site cannot be assessed.
The sheer fact that advertisements are appearing on sites where they do not belong is actually the biggest cost that brands pay when they do not have enough security. If you see worldwide, Virtual Private Network (VPN) service providers want to appear on pirate sites.
VPN is often used to circumvent oppressive governments so it has a potential customer in the pirate. If you look at the long-term damage of being associated with those sites, I would say that for brands, it is better to reach the market in better ways than go straight to the pirate site and advertise.
What is the prevalence of malware on pirate sites?
It is a significant issue. The ads on pirate sites look like normal things happening on your computer but they are intended to mislead you. That is the first bad part. The second bad part is that once they mislead you, they manage to get access to all your information. There has not been a clear-cut disaster around malware but it is a huge target and waiting for something terrible to happen. No one ever suspected the scale to which global interference is happening on social media. So it is important that consumers become very conscious about security, it is not about fear mongering but awareness. So I would say that it is best to pay for legitimate services and keep oneself safe. And people are getting aware day by day about these critical security issues.
The film talks about Swachh Can, a portable bin that has been introduced in all Hyundai cars under the 'Swachh Move' CSR Pillar.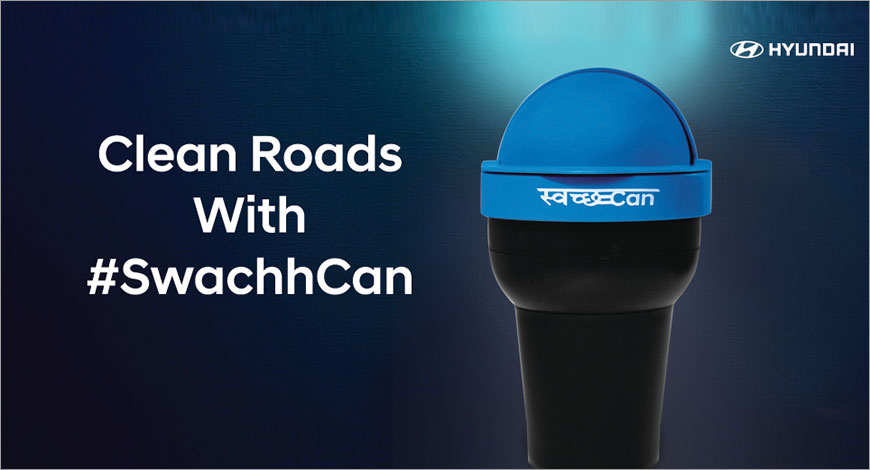 Hyundai Motor India Ltd. has released a new film promoting clean roads for cleaner India. The film encourages car users to keep the roads clean and use responsible waste disposal ways such as Swachh Can which comes as a standard fitment in all Hyundai cars.
Commenting on the release of the new film, YK Koo, MD& CEO, Hyundai Motor India Ltd., said, "As a responsible manufacturer and in-line with the nationwide Clean India movement, our new film aims to promote and encourage responsible behaviour towards non-littering on the roads. Under our CSR Pillar, Swachh Move - 'Swachh Can', is an innovative activation playing a significant role in spreading awareness towards keeping the Indian roads clean. This festive season, we persuade all car users to be responsible citizens contributing towards the Clean India initiative."
Swachh Can, a portable bin has been introduced in all Hyundai cars under the 'Swachh Move' CSR Pillar for India. Since March 01, 2018, all Hyundai cars come with factory-fitted Swachh Can.