Sorrell to pick up £20mn in payouts as WPP faces possible breakup, feel analysts: Reports
WPP's investigation into Sir Martin Sorrell has concluded but details and outcome of the probe will not be made public by
Published - 16-April-2018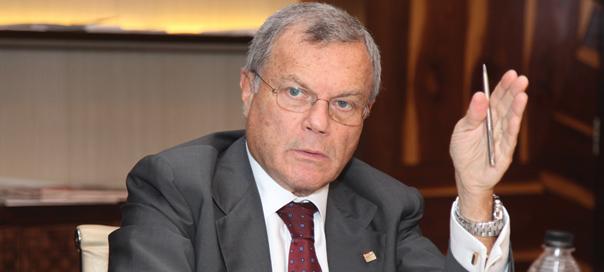 Sir Martin Sorrell is to expect almost £20m in payouts from WPP over the next five years, as part of the deal struck to quit the advertising group he founded almost three decades ago, according to a report in The Guardian.
The departure of Sorrell, who recently resigned over the weekend, following an internal investigation into alleged personal misconduct few weeks ago, is also being viewed as a potential catalyst for a breakup of WPP, further says the report. The allegations are improper use of company funds, and improper personal behaviour.
WPP's investigation into Sorrell, 73, has concluded but details of the misconduct allegation and the outcome of the probe will not be made public.
Sorrell's final full-year pay as chief executive for 2017 will be made public when WPP publishes its annual report in about a month. Sorrell earned more than £200m from pay and lucrative reward schemes in the past five years alone. Sorrell and his family trust also own a stake of about 1.8% in WPP, worth about £250m, says The Guardian.
In an email to staff, Sorrell wrote: "I shall miss all of you greatly. As a founder, I can say that WPP is not just a matter of life or death, it was, is and will be more important than that."
Analysts believe Sorrell's departure combined with a share price slump of almost a third over the past year means investors and the WPP board will have to consider that there is potentially more value in breaking up WPP, says the report.
The company's board is already considering whether it should explore a sale of Kantar, its market research arm, which could alone be worth £3bn.