Reporter's Diary: Style, Technology and the iPad2
How do we blend creativity with technology? The combination of these two factors is what will unlock the potential and earning capacity of advertising on the web. Gopal Sathe delves into it... by
Published - 12-March-2011
With due regards to Harold Wilson, a week is a very long time in the digital domain. A week ago, Apple announced the iPad 2. Steve Jobs did a lot in one short announcement; he made the entire competition look weak, even though their hardware is better on paper. He settled rumours about his health. He made a lot of people believe that they are now in the post PC world. And most of all, he convinced people who had just spent a lot of money to buy the iPad that they need to hide it away lest they be exposed to scorn and ridicule and put down another lot of money for the iPad 2 instead.
The fascination with Apple products is one of the most glorious examples of the marriage between technology and style – sleek designs tied with top notch hardware and above everything, a brilliant understanding of marketing and positioning, which has seen the brand move out of Microsoft's shadow and go on to become the second biggest company in the world.
As the digital correspondent for exchange4media, I hear a lot of people talking about technology and not enough people talking about creativity. Let's take a little test. Think about Coke. You remember the ad on the television right, with the shadows? Sure, that was launched on the Internet, but it isn't an Internet ad – it was just a TVC that you put on YouTube. How do we take that level of creativity and execution and bring it to the digital domain? Unless that happens, can it really grow?
Yesterday, I was talking to Yahoo executives for an hour about how the company wants to marry art, science and scale. The evolution of the technology powering the Internet means that this is becoming steadily more possible. The combination of rich media, text and interactive elements is something you can only get on the Internet. Ironically, some of the best ads online that I had seen were pop-ups, because they gave you the real estate needed to make the user interactions worthwhile.
Today, it's possible to do that without being as annoying as a pop-up and with speed detection technology, you can even serve the right amount of rich media to the users. And once enough people start to do this, we can expect a boom in the digital advertising industry.
And me? I'm going to covet the iPad 2 for a while now.
For more updates, subscribe to exchange4media's WhatsApp Channel- https://bit.ly/2QUdLCK
Punit Goenka, President, IAA India opened the first session of the convention followed by Srinivasan Swamy, Chairman & World President of IAA Global introducing the theme 'Brand Dharma'

by
Published - 8 hours ago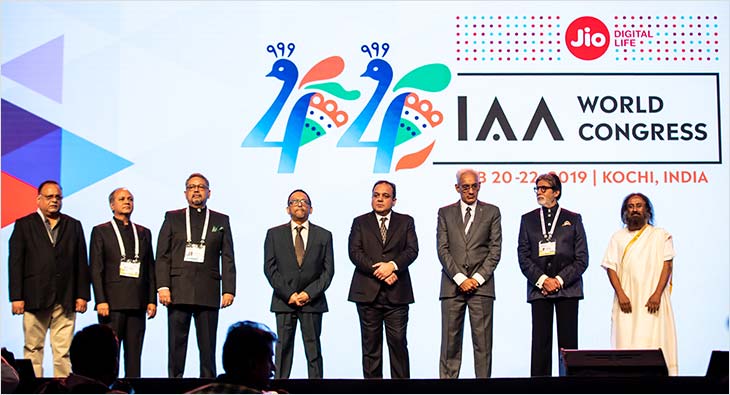 The 44th edition of the International Advertising Association World Congress took off in Kochi on Wednesday. A host of close to 40 speakers from around the world including the likes of Sir Martin Sorrell, innovation expert Tim Reid, Amitabh Bachchan, spiritual leader Sri Sri Ravi Shankar, Unilever CEO Paul Polman, Boston Consulting Group Chairman - Hans Paul Burkner, Skype co-creator - Jonas Kjellberg, Nandan Nilekan, Alibaba CEO - Chris Tung would grace the three day convention.
Punit Goenka, President at the India chapter of IAA opened the first session of the convention followed by Srinivasan Swamy, Chairman and World President of the International Advertising Association (IAA) Global who introduced the theme of the convention 'Brand Dharma' and discussed the journey of advertising and the need to protect freedom of commercial speech in the present times.
Advocating self-regulation in advertising, Swamy broke down the to-dos of IAA for the convention. "We at the IAA are constantly trying to update and upgrade according to the needs of the time. We are ready to provide professional development for people needing to update their knowledge. We are looking at nurturing exposing young talent to best in class curriculum that prepares them for tomorrow. We want to inspire people to take action on societal issues and solve business challenges and promote the relevance of advertising as the engine of economic growth," said Swamy.
Elaborating on self-regulation Swamy said, "IAA would step in and promote the law makers more concrete proposals for self-regulation based on wider consultation in the industry. IAA would also present a case that the interest of the consumer is better served with certain safeguards on data piracy, rather than stringent regulations."
However, it was actor Amitabh Bachchan, who stole the show with his presentation of the theme of the convention Brand Dharma in the inaugural session. "I am the face of close to 24 brands and while I cannot prevent them from existing in the market I do not advertise alcohol or tobacco-that is dharma for me. Dharma of a brand is to ideate, develop a vision, and formulate a policy and code of conduct and know that there are only two ways to go about-grow or perish. Existence of competition has acted in favour of the consumers because that has led to continual improvement of a product," said Bachchan.
Expressing his joy about the growth of indigenous brands Bachchan explained his perspective on the brands he promotes. "When I say kuch din toh guzaro Gujarat mein or do boond zindagi ke, I don't sell Gujarat or polio prevention dosage. The brand here is social justice. The product here performs what its label claim - that is the kind of brand dharma I believe in," added Bachchan.
Engaging the convention attendees in a quick meditation session Sri Sri Ravi Shankar said the society is moving into a whole new era where people do not observe what they preach. "People making video games do not want their children to play it. But that shouldn't be the case. The universal ethics to operate in the market is very simple to follow. What you do not want your vendors to do to you do not do it to your customers," he said.
IAA is a globally-focused integrated advertising trade association with membership representing advertising agencies and the media. The IAA comprises corporate members, organizational members, educational affiliates, as well as 56 Chapters with individual members and young professionals from 76 countries including the top 10 economies in the world. lAA is 80 years' old and is headquartered in New York.
For more updates, subscribe to exchange4media's WhatsApp Channel- https://bit.ly/2QUdLCK
The campaign has taken a fun, fresh look at the category

by
Published - 11 hours ago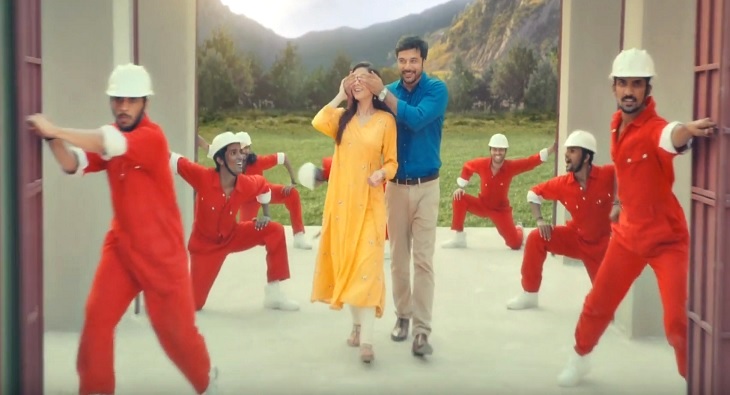 ACC, the legendary cement brand, part of the Lafarge Holcim group, is ready to launch its new communication campaign. The campaign, which has legs across media, targets the individual home builder who plans to construct his own home.
Talking about the new campaign, Neeraj Akhoury, Managing Director & CEO, ACC Limited says, "We want to build a new ACC every day and add more cement to our 82 years of trust building. Home building is a celebration of a lifetime; a celebration of a home-builder's achievements. Our message will resonate far beyond the intended audience and appeal to multiple generations".
Piyush Pandey, Chief Creative Officer Worldwide, The Ogilvy Group shares his view on the campaign, "Cement is a low involvement category. Even though it is a key ingredient in the making of a building, it remains 'invisible' to the end user. I think the campaign created by 82.5 Communications overcomes this problem by helping the consumer to engage with the ACC brand in an interesting way."
Ashish Prasad, Chief Marketing Officer & Head - New Products & Services said, "ACC as a brand, has always owned equity and trust in the market. Our brand philosophy is to inspire people to do extraordinary things. Our new campaign communicates that we will be keen partners on their journey towards "Karein Kuch Kamaal". In this context, it is imperative to engage with a new generation of individual home builders."
The campaign, titled 'Karein Kuch Kamaal', has taken a fresh look at the category.
Sumanto Chattopadhyay, Chairman & Chief Creative Officer, 82.5 Communications said, "Building your own home is a dream come true. But sometimes consumers see the actual process of home building as a challenge. In the new ACC campaign, we have relooked at home-building as a beautiful and joyful process. We roped in international director Anders Forsman to bring a new aesthetic to cement and concrete and to give a magical touch to the portrayal of the construction process."
"Through this campaign, ACC wants to share the euphoria of building a house with every Indian home builder. The men in red are the personification of this sentiment", adds Mayur Varma, Executive Creative Director & Creative Head - Mumbai and Kolkata.
ACC 'Karein Kuch Kamaal' campaign
For more updates, subscribe to exchange4media's WhatsApp Channel- https://bit.ly/2QUdLCK
The campaign has a series of irreverent and whacky videos that use a generous dollop of humor-laced drama to help showcase its tax saving product - DSP Tax Saver Fund

by
Published - 16 hours ago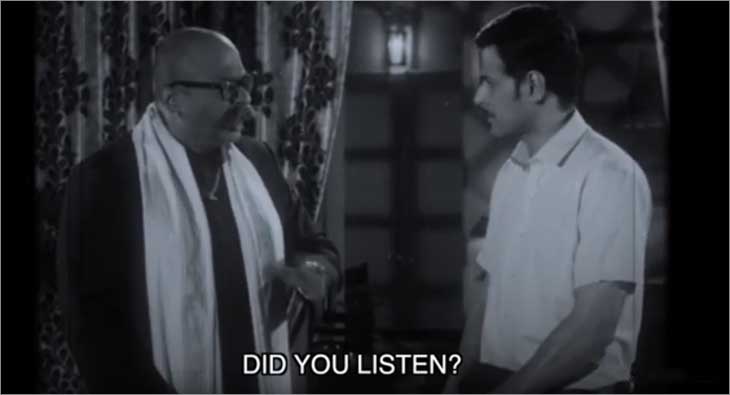 DSP Mutual Fund has launched a video campaign called 'Dramayana' - a series of irreverent and whacky videos that use a generous dollop of humor-laced drama to help showcase its tax saving product - DSP Tax Saver Fund
This series takes a look into the life and adventures of an angry old father brimming with rage. Appa is troubled by his son Arun in more ways than one. When all of Arun's problems can be solved simply by making some good decisions, why would he not get smarter and make Appa proud? This pandemoniacal series covers this madhouse father-son duo who can show people how to make their lives better.
Every year around January, salaried professionals start evaluating tax saving investment options under Section 80C of the Indian IT Act, 1961. Many financial brands start pushing their tax saving options to woo these customers. However, the constant hammering from across categories leaves the customer with mixed messages, or at best, variants of the same two messages- save tax and grow wealth. This makes it difficult for the viewer to judge what could work better for them. DSP therefore decided to stay away from the traditional routes of messaging for this product category and collaborated with 101 India to conceptualize 'Dramayana', a novel template that helps tell different stories easily, effortlessly, and very quickly.
Talking about the campaign, Aditi Kothari, Director & Head - Sales, Marketing and e- Business, DSP Mutual Fund, says, "Our idea was to create a property which communicates our product and connects to the audience with humour. We have always been keen to make finance fun and our team has done something extremely creative to execute on that mandate and will continue to do so. When brands try to be too functional, it can come across as boring and repetitive to investors. But we chose a route which will hopefully be more memorable in the minds of tax savers! Who says mutual funds have to be boring?"
Abhik Sanyal, Head - Consumer Marketing, DSP Mutual Fund, says, "We kept it simple: Let's try telling stories the way viewers would enjoy it more- mostly unbranded, organic and conversational. At a time when internet memes have taken over everyone's timelines, quirkiness becomes a must to engage viewers. So instead of focusing only on pushing our product, we chose to have fun. In fact, our brief in bold was to not create typical BFSI ads! We had no formulaic scripts, invented a new language and built in our own hat tip to new-world irreverence. 'Dramayana' will also help supplement our out-of-home promotions for our tax saver fund, as part of our 'Axe Your Tax' campaign."
Cyrus Oshidar, MD and CCO, 101India, adds , "Engaging storytelling has always been the core of all branded initiatives we undertake at 101. The challenge of taking a financial brand where the product is technical and weaving their communication with humour is what made this so much fun for us. It's always nice to see brands use humour to get their message across and in my opinion the nature of the series could give it a long run across social media."
For more updates, subscribe to exchange4media's WhatsApp Channel- https://bit.ly/2QUdLCK
At the CEO Power Evening, hosted by BW Businessworld, Bolloré spoke about India's culture of innovation, the collaborative model of working and the need for agencies to recast content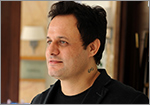 by
Published - 19 hours ago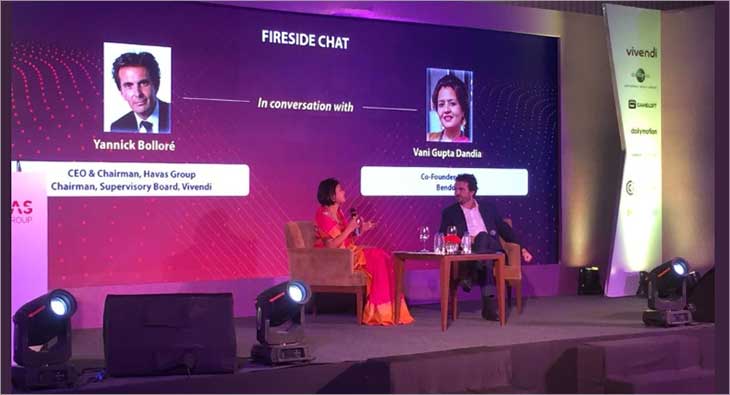 At the recently held CEO Power Evening, hosted by BW Businessworld, Yannick Bolloré, Chairman & CEO, Havas Group spoke to Vani Gupta Dandia, Co-Founder and CEO, Benddit about India's growing relevance for the group, the concept of collaboration through its village model and the need to re-imagine the agency structure in a fast changing world.

Asked about what excites him about the Indian market and what kind of potential he saw in terms of business here, Bollore said, "India is a country full of opportunities and for us it is a very important place to invest. It is a country with a culture of innovation. India is also a country with the highest Facebook and WhatsApp users and has a great sporting culture like cricket, and when it comes to cinema it is the No. 1 movie producing country in the world. So for us we have no other option than to be present in this country. We also have a mandate to take acquisition of three new companies. So we will multiply by three the number of Havas people in the coming months."

Bollore also spoke about the village concept, a collaborative model which seeks to foster deeper engagement among agency teams and make agencies more agile and efficient.

"I took over as Havas CEO in August 2013. We were not as big as we are today, we were only 50,000 colleagues around the world at that time. There was also a complex agency structure with creative on one side, media on the other, digital and mobile on yet another side; everyone was working in silos and there was less team interaction. So I came up with a model that was more efficient, more agile and easy to work with, and it meant combining all the different people and integrating them. The results were amazing. Havas has had the best commercial performance in the entire industry."

Everybody is trying to bring different agency functions under one roof and it has often become difficult for agencies to reinvent and become truly integrated. Responding to how this challenge can be addressed, Bollore said, "In my experience, every situation is different. There is no magic wand and there is no secret formula, it requires lot of passion and a lot of pragmatism. I think creating a culture is very important and I think it's very important to find creative ways of being financed."

In an age where consumers are becoming more cynical about advertising, Bollore spoke about how agencies could recast content to make messaging more receptive.

"The kind of content that is being produced today is huge. There is a recent report which states that 40 million hours of content is uploaded on YouTube and other social media platforms every day. So there are two ways of looking at it: one as a challenge where it is leading to saturation. But I see this new paradigm and this new reality as a great opportunity."

"We understand consumers better than any other industry in the world and this deep knowledge about consumers and content gives us an opportunity to produce engaging content. So I see this over-fragmented media world as a big opportunity and I look at the future of our industry with great excitement," Bollore added.
Responding to a question about data-led insights and human creativity, and the interplay between the two, Bollore said: "Before we arrive at the stage of creativity, we go through the stage of strategy. So to have a great creative idea, there has to be a good strategy in place and to put this strategy together you have to use data. We are investing in data and research, and data is key to our job. When we advise clients there is lot of data behind that."

Speaking about Vivendi (the parent company of Universal Music Group and Canal Plus Group which has almost 95 per cent per cent stake in Havas) and how he sees music working for Havas, Bollore said, "We are the world leaders in the music industry. In India, if you move away from the movie industry, we are the No. 1. It is very interesting to note what happened to the music industry. Remember in 1999-2000 when Steve Jobs invented iPhone, piracy had started. From 2000 to 2016, there was decline in revenues and loss of 50 per cent of the value of the music industry. What is interesting is that during those years, at Vivendi we still believed that music had a future."

"Together with Havas we are doing many things because advertising and music are both part of culture and entertainment. I think the future of advertising lies with the entertainment industry," Bollore concluded.
For more updates, subscribe to exchange4media's WhatsApp Channel- https://bit.ly/2QUdLCK
The campaign intends to promote contactless everyday payments in India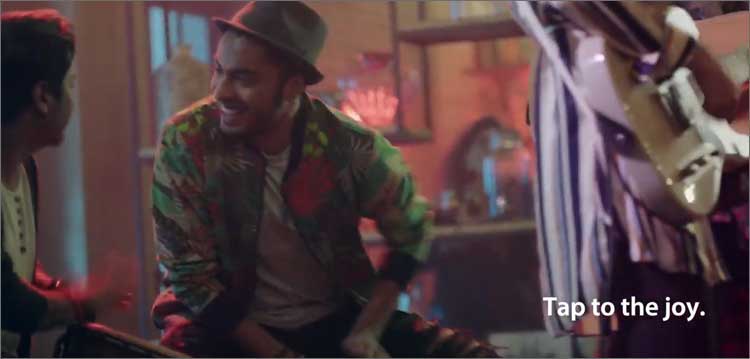 Isobar India, the digital agency from the house of Dentsu Aegis Network, has collaborated with Visa to launch the 'Tap to pay with Visa. Just like that.' campaign. The campaign intends to promote contactless everyday payments in India. Isobar, the core communications and creative partner for this, has not only conceptualised and built the 'Just like that.' platform across TV, digital, OOH and print but has also spearheaded the campaign's ingenious TVC.

Commenting on the launch, TR Ramachandran, Group Country Manager for India & South Asia – Visa, said, "The campaign, 'Tap to pay with Visa. Just like that.' is designed to drive consumer awareness of contactless payments by drawing attention to their simplicity. Through this campaign, we are trying to induce a change in consumer habit, showcasing that payments can be a lot simpler than you think. Visa data shows that the lion's share of face-to-face transactions, about 87%, are of below Rs 2000, also the threshold for contactless transactions. We are constantly working to transform digital payments through technology and a contactless card makes such payments frictionless. The campaign brings to life the thought that a tap, a simple action we inadvertently do every day, can mean much more and can actually help make everyday payments simple."
On the launch of the campaign, Shamsuddin Jasani, Group MD, Isobar South Asia said, "We are very excited and honoured that Visa has believed in us to work on such an important campaign. The work we have done on this campaign reflects our ethos of ideas without limits. I am really proud of the team who have been able to transcend mediums to deliver this project."
Speaking about the campaign, Anish Varghese, National Creative Director, Isobar India, states, "The brief was pretty simple: 'How can we drive the practice of Visa's contactless card for everyday spends?' When we dug deep, we realised that it's a complete behaviour change - from dipping to tapping of the card. We looked for a lingo which millennials can relate to and a behaviour that an older audience can adapt. Tapping has been a part of our culture since ages, be it dance forms like odishi or bharatnatyam, or even playing an instrument like the tabla or a cajon. We even tap a piece of furniture before buying. That's precisely why we weaved this campaign around - the cultural insight of tapping, and narrated it as 'Tap to Pay with Visa. Just Like That.' which is relatable, authentic and captures the brand's unbound spirit."
The TVC focuses on situations that depict the way a person taps in everyday life – like an odissi dancer tapping her feet; tapping a spatula while cooking; double tapping to 'Like' something on social media, or children tapping their feet while playing hopscotch in the streets. It then goes on to show how to make a payment with a Visa contactless card by simply tapping on a payment terminal. It draws from the local colloquialism to convey the simplicity and convenience of making cashless payments through the card and creating a payment experience for cardholders, just like that.
Agency Campaign Credits:
Executive Vice President: Shekhar Mhaskar
National Creative Director: Anish Varghese
Business Head: Prashant Lodaya
Creative Director: Ranjeet Kumar
Account Lead: Varun Mundra
Art Team: Nikhita Sancheti, Mayuri Hukeri, Lekha Kambli & Salman Shaikh
Copy Team: Amrita Dey, Abhimanyu Rathore & Kenneth Keymer
Social Media Team: Saumya Chitravanshi & Percy Karat
Agency Head of Films: Taj Ali Naqvi
Associate Agency Producer: Ronit Deb

Production Team:
Production House: Offroad Films
Director: Azim Moollan
Executive Producer: Khalil Bachooali
Producer: Anirudh Sharma
For more updates, subscribe to exchange4media's WhatsApp Channel- https://bit.ly/2QUdLCK
A global survey to measure conviviality conducted with OpinionWay reveals a world increasingly less friendly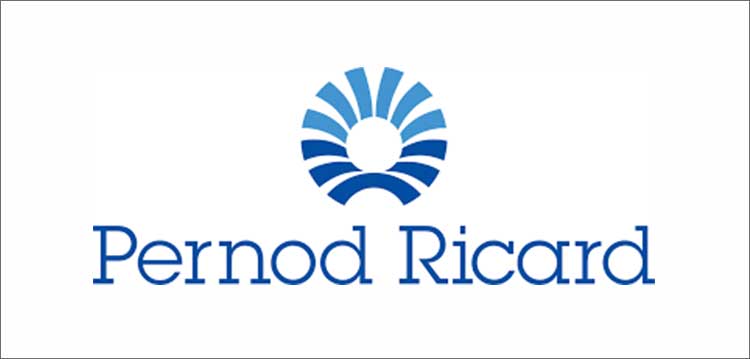 For several years Pernod Ricard has made "creators of conviviality" its vision and signature. Yet today more than ever, conviviality seems to be in decline around the world. These were the findings of a global survey conducted by OpinionWay in 11 countries on 5 continents with nearly 11,500 respondents. The results will form the basis of the group's 360° corporate campaign launch. The campaign is a call to arms to encourage each of us to exercise more conviviality in a world that's becoming less and less like the one revealed in earlier survey results.
If 91% of those surveyed believe conviviality to be a source of well-being,

61% of them believe the world is less friendly than 5 years ago.

Most pessimistic are the French at 82%, followed by Germans at 73%.

More alarming, 67% of millenials (18-34 years) regret meeting their friends less and less, due to social networks.

Today's champions of conviviality are Mexicans, followed in the Top 5 by Spain, Brazil, China and India. France does not appear in the Top 10.
Documentary film captures convivialists catching up around the world
As the campaign's centerpiece, Pernod Ricard is proud to unveil the documentary "The Power of Conviviality", directed by Elephant At Work. Filmed without professional casting, it collates the vibrant testimonies of people of all origins from around the world, evoking the importance of what conviviality means to them; and the shared moments they define as true and authentic, which are a source of honest joy.
The film crew traveled to 12 destinations around the world, recording everything from millennials meeting in a karaoke bar in Shanghai, friends sharing a night out in Marseille, and guests of a chic dinner in New Orleans, to New Year's Eve in Berlin, a beach aperitif in Tulum (Mexico), a Brooklyn bar, and a wedding in Goa. Every occasion underlined the universal need these moments fulfil in a hyper-connected world where we no longer take the requisite time to meet in real life.
Pernod Ricard has collected this content on a dedicated platform, www.theconvivialists.com, for everyone who would like to become a convivialist, that is, people who excel at being friendly, meeting people and sharing. (This campaign is not available in France*.)
Visitors to www.theconvivialists.com will also be able to discover:
The portraits of each protagonistin the documentary;

A manifesto for a more convivial world;

The complete results of the OpinionWay study,

Editorial content that analyses mankind's need to be convivial.
Exclusive partnership with Vice
Pernod Ricard has partnered with Vice to promote and disseminate the conviviality campaign. "The Power of Conviviality" documentary will be promoted on several of the platform's social networks, especially in the United States, the United Kingdom and China. Moreover, with Vice's help Pernod Ricard is developing a series of reports from around the world by reporter Laurence Cornet and photographer Stéphane Lavoué (Niepce Award 2018), who is a portraitist for the New York Times, The Times in the UK, Le Figaro and Le Monde. They use their respective talents in the pursuit of conviviality, meeting people who are true ambassadors for sharing and authenticity within their communities.
Filmed over several months, the journey takes the reader to a small island in Ireland to discover the secrets of a legendary pub, meets a community of surfers lost between the Pacific and the Amazon in Colombia, on to Cuba, where friendliness is a true religion, to a strange kingdom in Italy, and to China among a community of women living on the steps of the Himalayas.
For Alexandre Ricard, Chairman & CEO of Pernod Ricard, "There's a real yearning for connection and sharing in today's world. Convivialité is more than just a corporate value for Pernod Ricard, it's our raison d'être – and it's proudly embodied every day by our 19,000 employees across the globe. This mindset echoes the lifelong motto of my grandfather Paul Ricard, who launched an invitation to all his employees to "make a new friend every day."
For more updates, subscribe to exchange4media's WhatsApp Channel- https://bit.ly/2QUdLCK
Conceptualised by MullenLowe Lintas Group, the film is insightfully crafted to encourage all women who are walking the path of financial independence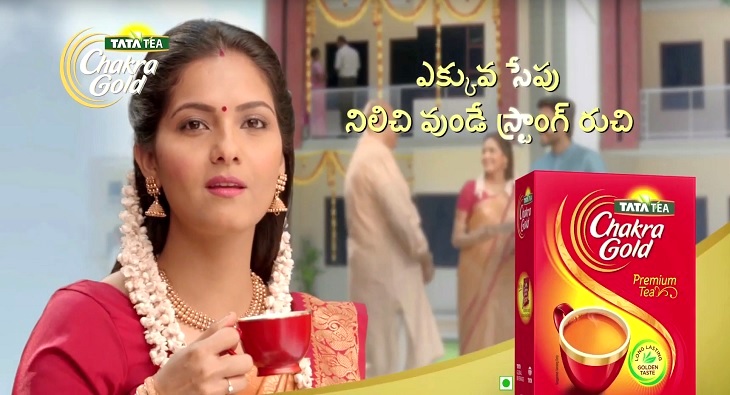 For the first time, a Jaago Re (Meluku) campaign developed specifically for the women of Andhra Pradesh has been launched by Tata Tea's premium brand in the region, Chakra Gold. At a product level, Chakra Gold is known for its strong, long lasting taste and at a brand level, it has always empathised with and been the voice of the South Indian woman's aspirations to be progressive and to stay ahead of her times. Keeping with this legacy, the new TVC endeavours to awaken AP women's strength towards self-empowerment while battling debilitating patriarchy and discriminatory societal norms.
While AP women's attitudes and aspirations have evolved in leaps and bounds, they are still battling against crippling retrograde norms of their patriarchal society wherein society continue to demand supreme sacrifices in the form of unfulfilled dreams like leaving education & jobs especially post marriage. AP women want to break free from this 'over-intrusive' society and feel that 'financial empowerment' is one way to break these shackles. This has been brought alive in the new TVC. Anchored in this insight, Mullen Lintas in association with TATA Tea Chakra Gold, conceptualised the new TVC intended to awaken not just women to tap into their strength, but also to awaken society to acknowledge women's immense potential. The story shows how a resourceful, enterprising Homepreneur who, despite lowly expectations of a patriarchal system, makes a lasting impression by saving the day and ensuring prosperity and well-being of her family.
Commenting on this campaign, Puneet Das, Marketing Head, TATA Global Beverages, said, "TATA Tea Chakra Gold, known for its long lasting taste, is one of the most premium brands in the Tata Tea portfolio. For our latest campaign, we wanted to address the hopes and aspirations of the women in AP & Telangana. We had in-depth conversations with them where they expressed their deep desire to be free from oppressive societal 'restrictions' imposed on them. Hence, the aim was to bring alive these emotions of the women in this region.
The new TVC campaign shows TATA Tea Chakra Gold as a preferred choice for women who always leave a lasting mark on everything they do. This is in line with TATA Tea Jaago Re campaigns that have always been ahead of the curve when it comes to addressing deep rooted societal issues and 'awakening' consumers to such issues. In its first regional appearance in the southern part of India, the TVC aspires to make a strong statement in true Meluku style, and we hope it will resonate with our audience and inspire them towards self-empowerment."
The film tells the story of Kavitha, a housewife, who feels she wants to do something valuable anf contribute to the family kitty, with her time and talent. She has started a business from home. She and her husband want to move on to a higher rung in life – a bigger house. Noticing her husband having discussions about the purchase of the new house with the uncle, she inquires if the deal was closed. Her husband informs her that the owner has demanded an additional 5 lacs rupees. While she wants to help in every way, the retrograde society which is symbolised by the uncle, thinks women shouldn't be a part of financial decisions as they have nothing to contribute. The highlight of the TVC is when Kavitha hands over the cheque for 5 lacs which she had earned through her online business of designing sarees, surprising the husband, and getting a re-appraisal in the eyes of the uncle. All this is set in the inspiring backdrop of Meluku (JaagoRe).
The film is insightfully crafted to encourage all women who are walking the path of financial independence. The TVC reflects the protagonist's strength that leaves a lasting impact on the society, just like the strong long lasting taste of Tata Tea Chakra Gold.
Shedding some light on the film, Amer Jaleel - Group CCO and Chairman, MullenLowe Lintas Group, says, "Tata Tea Chakra Gold has always championed the South Indian woman in its advertising over the years. The shift is now to champion her strong views and actions, by which she awakens a societal and cultural change. That is why, for the first time, we have introduced the stirring emotions of Jaago Re to the Telugu-speaking audience."
TATA Tea Jaago Re, is known for walking the talk with all its campaigns, and with the new campaign for TATA Tea Chakra Gold, the focus will be to enable a positive impact for the women in Andhra Pradesh. The film goes on air on February 16th and will be telecast in Andhra Pradesh & Telangana.
For more updates, subscribe to exchange4media's WhatsApp Channel- https://bit.ly/2QUdLCK
The films bring the company's motto of 'exceeding customer expectations' to life, through the concept of 'Thoda aur khayaal'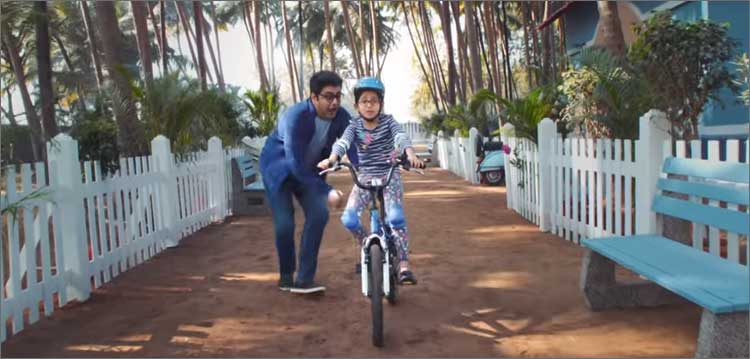 Edelweiss Tokio Life Insurance has announced the launch of its two TV commercials directed by well-known Indian film director Shoojit Sircar and produced by his production house Rising Sun Films. Apart from TV, the campaign will be complemented by robust digital and OOH activation across the country.
The films bring the company's motto of 'exceeding customer expectations' to life, through the concept of 'Thoda aur khayaal.'
Commenting on the launch, Abhishek Gupta, Chief Marketing Officer, Edelweiss Tokio Life Insurance, said, "Edelweiss Tokio Life's Zindagi Plus is truly a unique product and has fast become one of the most sought-after term plans in the market. This product effectively captures our unrelenting belief in relevant innovation to not only meet customer's dynamic expectations, but also exceed them at every turn. We, as a brand, believe that our journey with our customers does not end with paying a claim; it extends much further to protecting those who are enduring the loss of a loved one."
Zindagi Plus is a term insurance plan that offers an optional Better Half Benefit, which enables the policyholder to not just cover her own life, but also provide a cover for her spouse in the event of her death. Simply put, the company will pay a claim to the dependents of the policyholder and additionally provide a life cover to the spouse. This product forms the central element of these films.
With a touch of simplicity, both the ad films showcase how most of us are oblivious of unforeseen circumstances and how they affect the family's stability. The films delve into a family dynamic to bring out the importance of not just securing yourself, but also your spouse to ensure your dependents have a strong back-up.
Commenting on the scripting process, Sagar Mahabaleshwarkar, Chief Creative Officer, Contract India, said, "We were working towards a dual objective - bringing out the core benefit of Zindagi Plus and also demystifying the complexity associated with life insurance in general. It was executed with a light-hearted tonality to deviate from the usual heavy aura that life insurance category uses. We believe this will create a higher acceptance among the audience."
Discussing the concept of the film, Director Shoojit Sircar said, "The script was interesting, yet simple and gave me ample room to work with music and infuse a comical tonality into picturisation. The idea was to succinctly bring out the insight that prompted Edelweiss Tokio Life Insurance to design a product like Zindagi Plus."
"Both the scripts capture every day, relatable stories and we needed somebody to handle them with a fresh perspective. Shoojit Sircar has added his own uniqueness to these films and helped us tell our brand story," Gupta added.
For more updates, subscribe to exchange4media's WhatsApp Channel- https://bit.ly/2QUdLCK
In 2018, the two-wheeler segment used the television medium to reach consumers and the most advertised two-wheeler brand was Honda Motorcycle & Scooter India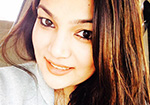 by
Published - 18 hours ago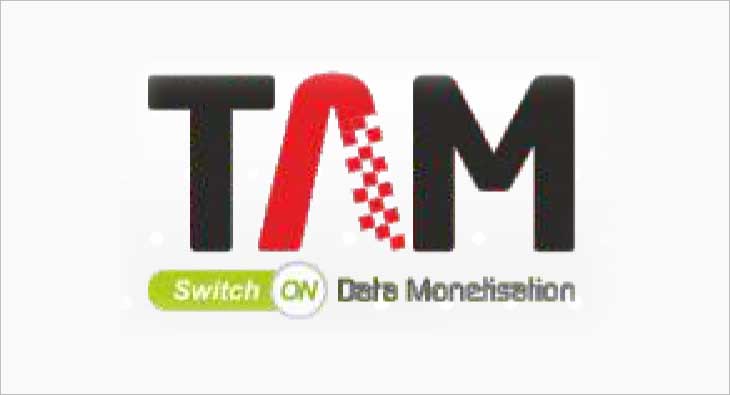 The auto industry which is the second largest ad spender by category continued to contribute significantly to the ad industry in 2018. In 2018, the two-wheeler segment used the television medium to reach consumers and the most advertised two-wheeler brand was Honda Motorcycle & Scooter India.
Advertising for two wheelers on television and print grew by 44 per cent and 34 per cent respectively as compared to Jan- Nov'17, as per a recent report by TAM.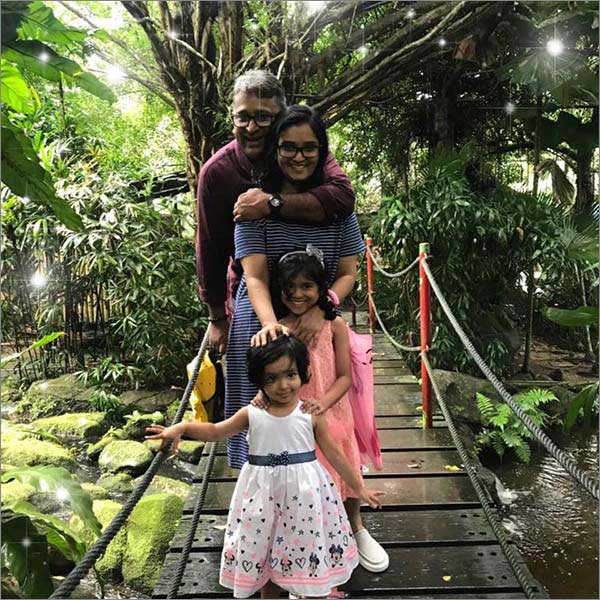 Even as the industry is slowly shifting its focus to digital, TV remains the favourite medium of advertising. TV claimed 82 per cent share of ads from the two-wheeler category followed by radio with 13 per cent share. The volume of advertising on radio dropped by 20 per cent during the period of the study. TV and print witnessed highest category ad insertions during Oct '18.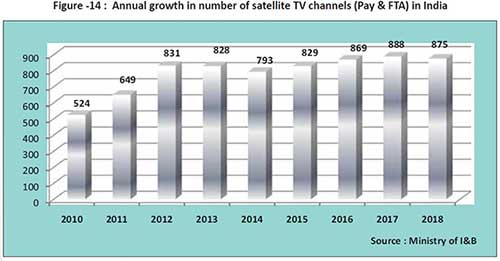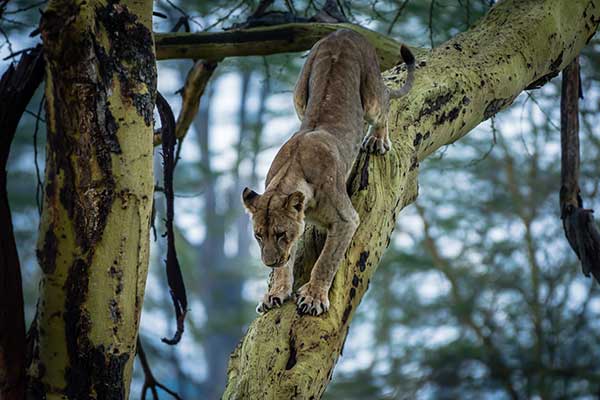 Honda Motorcycle and Scooter India was the top advertiser on TV and Print. Further, the report says that Honda Activa 5G was among Top 5 new brands that was advertised in all mediums.
With 30 per cent share of advertisements on TV and 35 per cent in print, Honda Motorcycle & Scooter India was the top advertiser on TV and print.
With 26 per cent share of two wheelers ad volumes, films was the most preferred category for advertising in the two-wheeler segment. News bulletin was the second most-favoured category with 20 per cent share of ad volume.
In the case of digital advertising, most two-wheeler advertising took place through ad networks at 49 per cent share and programmatic advertising came second at 28 per cent.
For more updates, subscribe to exchange4media's WhatsApp Channel- https://bit.ly/2QUdLCK
In the second year of the 'Be Fearless' campaign, crafted by FCB India, Horlicks helps kids prepare for their exams and overcome the effects of rote memorisation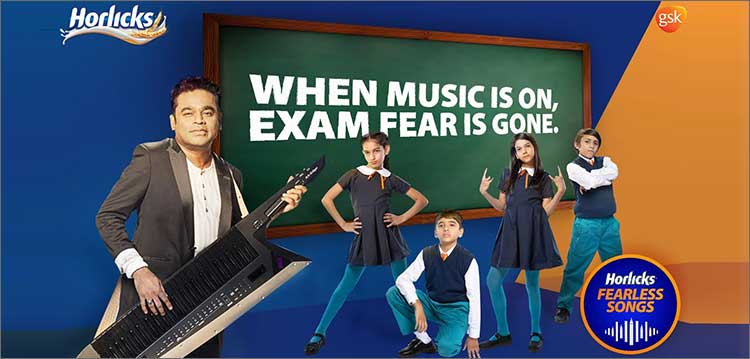 With the exam season looming, Horlicks aims at making learning productive and fun for students with their new campaign 'Fearless Songs'. Introducing a refreshing take on learning, the brand collaborated with music maestro A R Rahman to produce an interactive music video for kids. During exams, kids often lose their ingenuity while learning under the pressure, of performing better. Horlicks recognised this gap and focused on providing alternate learning techniques which could help in better memorisation for kids through music.

'The Fearless Songs' journey, which began in 2018 in West Bengal, collaborated with famous singer – Rupam Islam, to make learning easier for students. In an interactive video, Horlicks and Rupam Islam demystified the intricate formulas of Chemistry by associating them with our daily lives. With a remarkable success and response for the first song, Horlicks introduced the campaign nationally, this year. A nationwide rollout by tying up with possibly the biggest music maestro in India – A R Rahman, who makes a similar attempt with Tenses this time. The maestro explains the Present Perfect tense through his composition with a HPP hack. The selection of topics for the songs (Chemistry formulae and Tenses) is backed by research and these were shortlisted basis the Google search data for middle school children.
With 'Fearless Songs', Horlicks continues to advocate the confidence to tackle exams with better preparation. The idea stems from the fact that music plays a key role in unlocking learning and memorisation. With music, even the most annoying topics can be transformed into enjoyable songs, possibly helping kids to be more attentive and concentrate better. 'Fearless Songs' will help kids to shed exam jitters and greet each challenge with a fearless smile. The film has been created by FCB India.
About the Film:
The story of a kid struggling with learning his English tenses and how he uses music to better understand the topic. The film starts with a kid sitting in a bus dazed and confused while trying to understand tenses from his course book. We then cut to a classroom where AR Rahman appears as an English teacher and tutors the child on a simple hack to remember the topic using music. The film transition through the school with the kid becoming more and more confident as the whole class chimes in to help the protagonist learn. Finally, through a grand finale, the kid understands how tenses are to be used.
The entire film has a musical feel towards it which is highlighted with the presence of A R Rahman.
Vikram Bahl, Executive Vice President Marketing, GSK Consumer Healthcare India said, "We at Horlicks understand the stress that students undergo during the exam season. After laying the groundwork to tackle exams with confidence last year with the 'Be Fearless' campaign, Horlicks endeavors to continue making learning more productive, this time using music. Hence, we collaborated with music maestro AR Rahman, who with his exceptional musical talent, helped us create a composition on Tenses, one of the top searched topics by kids during exam time. He is the perfect fit for the campaign, considering his connect with the masses and with the brand in his growing up years. We want kids to face the exam season confidently, by promoting smarter and alternate learning methods, which we believe help in better understanding and retention of tough topics and therefore make kids more confident to tackle exams."

Rahman on his collaboration with Horlicks said, "I believe it is important for me to connect to the GenNext's cause and the brand, during a collaboration. Horlicks was a part of my childhood, like I grew up with music, and the brand resonates with me. Music brings out the best in children and with "Fearless Songs" we intend to add a musical twist to learning and reduce the immense pressure kids face during the exam season, enabling the journey from fearful to fearless!"

Swati Bhattacharya, CCO, FCB said, "January to March are exam pressure months all over India, that's 90 days out of 365 gone out of a child's life. So, the brief we gave ourselves was how could we bring the childhood back? By using music to help the child prepare for exams, we helped reduce fear and made preparation more enjoyable. The fearless songs were written keeping the curriculum of children in mind, helping them not to memorise, but understand and retain them better."
Credits:
Digital Client: Horlicks India (GSK Consumer Healthcare)
Creative Agency: FCB Ulka
Creative Team: Anusheela Saha, Sumitra Sengupta, Sreya Basu, Swati Singh. Account Management: Debarpita Banerjee, Shreekant Srinivasan, Jyotsana Kaushik, Ishaan Khandpur, Vishakha Khattri
Director (of the TVC): Ken Rolston
Executive Producer: Radhika Joshi, Zina Khan
Production House: Storytellers
For more updates, subscribe to exchange4media's WhatsApp Channel- https://bit.ly/2QUdLCK