Does the new industry have what it takes to build a memorable mascot?
From the Asian Paint's Gattu to the Amul Girl, the Indian advertising arena has witnessed mascots that have been a roaring rage. We ask industry experts whether it has been the case of alive, animated or something else, that we haven't been able to witness brand mascots of that stature today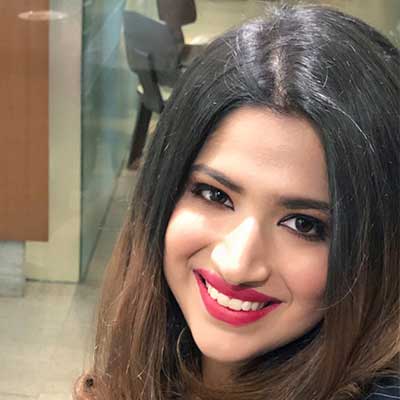 by
Published - Jan 11, 2018 9:00 AM Updated: Jan 11, 2018 9:00 AM
Back in 1966, a little girl in a polka dotted dress was conceptualized by Sylvester DaCunha when India was just taking baby steps in creative advertising. Soon, the utterly-butterly delicious girl won over not only the ad-world but an entire nation who now considers her their very own. In the world of in-the-face, celebrity advertising, she still stands due to her witty punch-lines and old-world charm. Apart from this, other brand mascots which have been a roaring rage are Air India's Maharaja, Asian Paint's Gattu and the Vodafone Zoozoo, among others.

The master mascots

However, hitting mascot gold is no cakewalk as mascots turn to become not just the face but the force behind the brand's success. N Chandramouli, CEO, TRA believes that to give an animated or make-believe character, a full manifestation of a brand, is very tough. "They are almost several decades of continuous and good amount of advertising and exposure. It is heavily dependent on how much exposure it ends up getting the brand and the brand recall. But once you have recall, the advantages are plentiful," he says. Chandramouli reminisces how Gattu, Chintamani and the Air India Maharaja became so synonymous to the brands that it almost became their market identity. "Air India's Maharaja is a completely different derived character and the Amul girl is another tongue-in-cheek, able to be current with the times," he explains.

''The Amul girl has several comic characters come out of it and even memorabilia. It is not possible with a non-animated, non-human-like character," he continues. Jagdeep Kapoor, Chairman and Managing Director, Samsika also cites the example of the utterly-butterly delicious girl. "The best mascot that India has ever had is the Amul girl. She comes out with a witty message every 10 days and she is still as relevant as she was 30 years ago," he says.

According to both, the advantages of creating a master-mascot are massive. "You tend to be able to narrate a whole story by the virtue of just one character. The biggest advantage is that the mascot has an interminable life as opposed to human ambassadors. Over time, it becomes a character you own and dividend starts paying out to you," opines Chandramouli. Kapoor asserts that they are a good way to build up the brand as they can enhance the brand value.

Alive winning over animated?

For brand guru Harish Bijoor, brand mascots died a natural death. "In many ways, brand mascots got replaced by brand endorsers as Bollywood celebs and cricket celebs alike took to brand endorsements," he contends. Kapoor opines that for a mascot to survive the catch lies in the mascots being contemporary. "Because if it's not contemporary then it's temporary," he explains. Bijoor says that as brand mascots got painted to be "so yesteryear's," brands ran behind endorsers.

Marketing through mascots

While a few mascots ascended to popularity, industry experts reveal that it is the need to get instant results, investments and lack of risk-taking ability on the part of advertisers and marketers that we don't see mascots of the stature of the Amul Girl or the Air India Maharaja. Siddharth Hegde, CEO, Ethinos reveals that many a times marketers don't have the patience. "These days, marketers want to make an impact in 12 months. Also, because the markets are fairly cluttered, you need a lot of media spends to create awareness," says Hegde.

Manveer Singh Malhi, Head - Digital, iGenero, confesses that it requires immense investment in terms of creative capabilities as well as media spends to make the mascot famous first. "The brand mascot won't get registered if it's not shown. To promote it, you need to spend money and you have to build brand value over time which is long-term investment in terms of creative capabilities too," he says.

For Chandramouli, it all boils down to the risk-taking ability of the advertisers and agency which he believes is low. "In my ability, the risk-taking ability in advertising is gone to an abysmal low. Now they follow the same norms. They are following uniformity and none is able to take risks which is an important factor to walk this path and conceptualize something of this repute," he concludes.

Bijoor, however, has a different take. "I see this movement come a full circle in the future. As laws against brand endorsers who do not do their due diligence on brands gain credence and strength, the brand mascots controlled by the marketing company will make a comeback. This time possibly as a bot or in an avatar that is 'with it'," he says.
For more updates, be socially connected with us on
WhatsApp, Instagram, LinkedIn, Twitter, Facebook & Youtube