Former Myntra CSO Ananya Tripathi appointed as Director of KKR Capstone India
She will be tasked with assisting portfolio companies of KKR with strategy and operations by
Published - 23-October-2018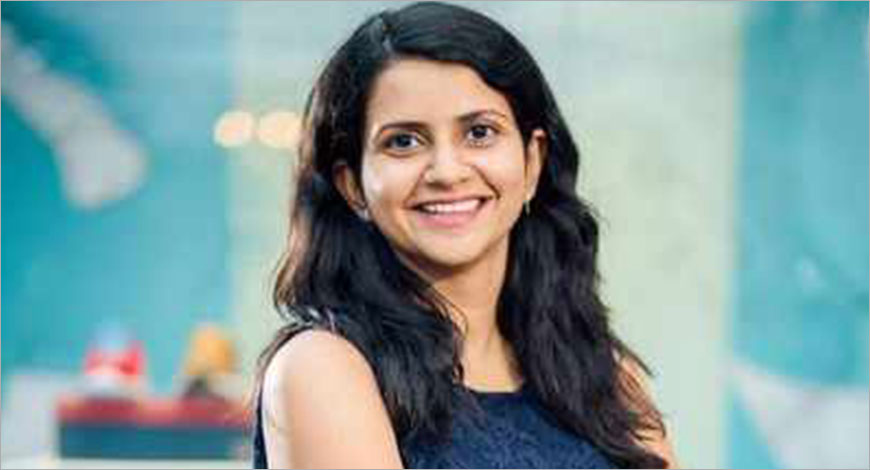 Ananya Tripathi, former Myntra Chief Strategy Officer has been appointed as Director of KKR Capstone India, part of the private equity firm KKR & Co, according to media reports. She will be tasked with assisting portfolio companies of KKR with strategy and operations. At Myntra, she was instrumental in propelling the company's planning, investments and acquisitions.
Prior to joining Myntra, Tripathi was Associate Partner at McKinsey, working with clients across a variety of areas including financial services, insurance and industrial goods sectors on strategy, operations and implementation across geographies such as the UK, Singapore, Canada and India.
Speaking on the appointment, William Cornog, Global Head of KKR Capstone said, "Ananya's track record as a hands-on operator, her deep digital experience and proven ability to partner with executives to drive performance will add substantial value to KKR's Indian portfolio companies", stated reports.
Sanjay Nayyar, Member and Cheif Executive of KKR India said, "Ananya joins KKR Capstone at an opportune time for KKR's India team, when we are looking forward to making more control investments and where her role at KKR Capstone will be very important in adding value throughout the investment lifecycle. Her experience in strategy and operations will be immensely helpful as we look to continue driving value across our portfolio companies."
Tripathi's appointment comes at a time when KKR has been rapidly strengthening its presence in India with the acquisition Ramky Enviro Engineers Litd and JBF Industries.
Mehta moved on from GMR after serving a four year stint with the group.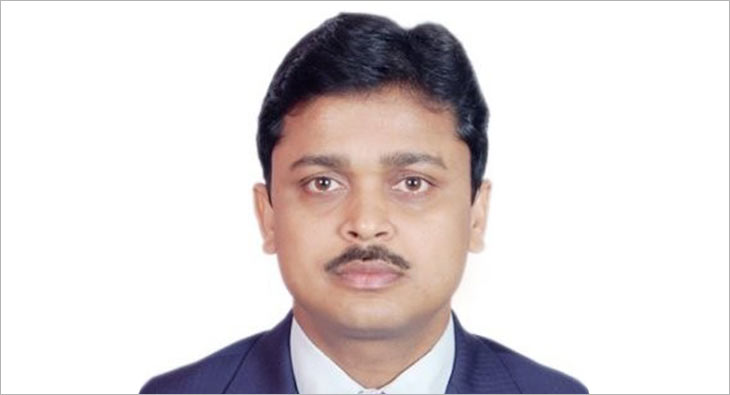 Yuvraj Mehta, former Group Head, GMR Communications has joined L&T as Head of Brand Management & Communications. Mehta moved on from GMR after serving a four-year stint with the group.
Prior to GMR, he was working as Group Head & VP, Corporate Communications at Reliance Infrastructure Ltd where he served a long stint of over seven years.
Mehta has also been associated with Samsung Telecommunications Ltd as Head of Corporate Communications from 2006-08. He holds an MBA from KIIT School of Management and BSc from Calcutta University.
Patodia served over three years at Ola as Senior Manager, Corporate Communications & PR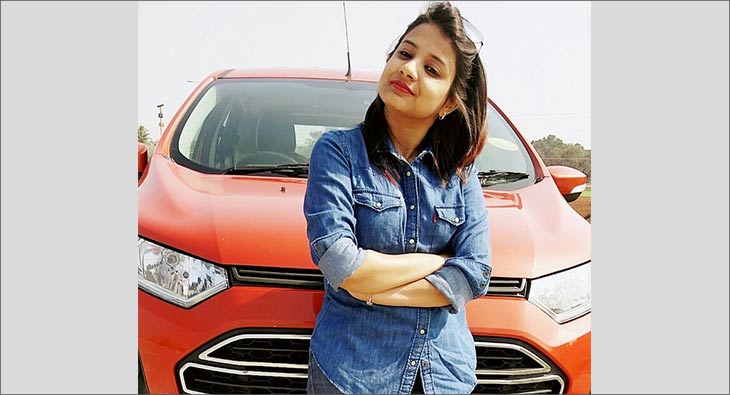 Surabhi Patodia, former Senior Manager, Corporate Communications & PR at Ola has joined healthcare platform Practo as Head of Communications.
Patodia started her career in Communications with Adfactors PR, where she helped companies going to IPO with their communication plans. She then went on to be a part of Text100, India's premier Technology PR agency, where she worked with brands like Lenovo, Tata Power Solar, to name a few. She joined Ola in 2016, and was instrumental in building a strong narrative for the brand, across India and International markets.
Patodia holds PG Diploma in Public Relations & Corporate Communications from the Xavier's Institute of Mass Communications, Mumbai and Bachelors in Business Administration from BIT, Mesra.
Prior to this role, Leekha worked with Nokia India as Head of Marketing and Communications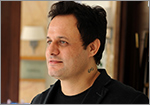 by
Published - 29-January-2019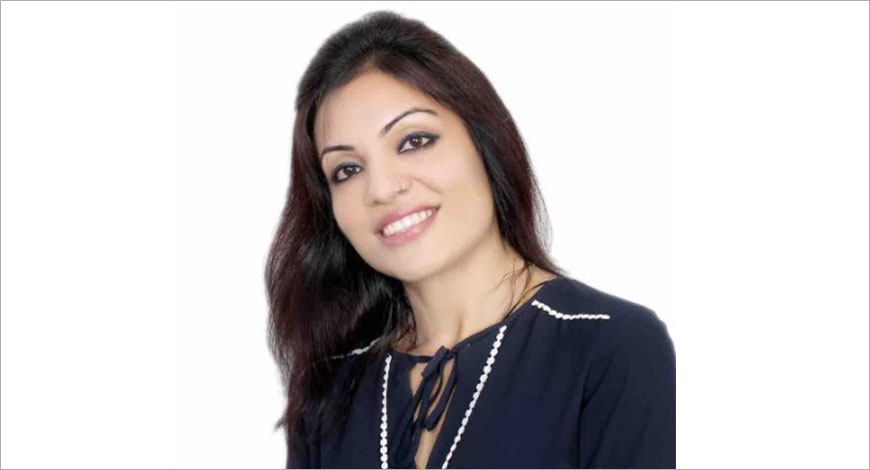 IndiGo airlines, part of InterGlobe Aviation Ltd, has appointed Chhavi Leekha as Director Corporate Communications and Brand Reputation. Prior to this role, she worked with Nokia India as Head of Marketing and Communications. Her role included setting the direction and leading Nokia's marketing strategy, demand generations, brand strategy, event management, advertising, external/internal communications, corporate affairs &CSR.
Leekha has also worked with Uber India as Consulting Director of Communications and also served a stint at Spice Global as Group President, Brand and Corporate Communications.
Leekha has completed her MBA from the prestigious Narsee Monjee Institue of Management Studies and BA from Shri Ram College of Commerce.
Gurumurthi who was part of the core team that launched ET NOW stepped down from his role as Managing Editor in August 2018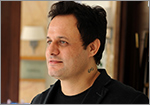 by
Published - 22-January-2019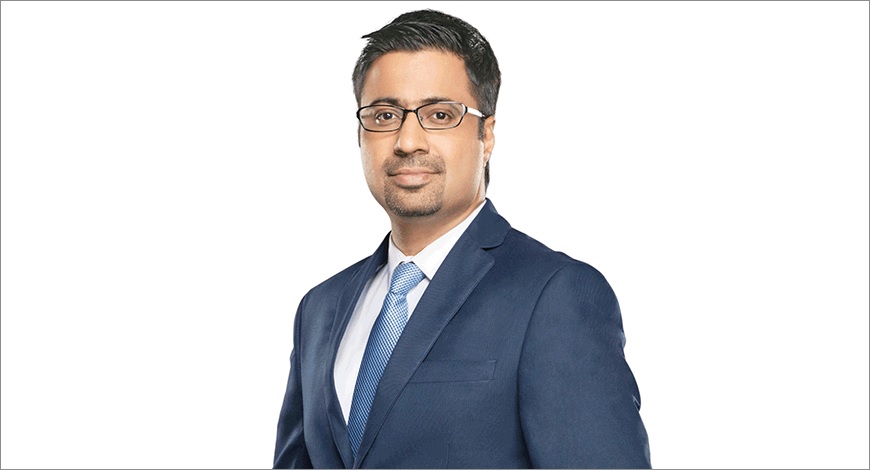 Aditya Birla Group has appointed former ET Now Managing Editor Sandeep Gurumurthi as Head of Corporate Communications and Brand.
Gurumurthi who was part of the core team that launched ET Now stepped down from his role as Managing Editor in August 2018.
He was associated with the channel since inception and besides anchoring breaking news and other special shows, he hosted ET Now's flagship debate show India Development Debate weeknights at 9 pm.
Gurumurthi began his career with national broadcaster DD News, and prior to joining ET Now, he was associated with CNBC TV18,
Singh is one of the most awarded creative talents in the country and has won over 1000 national and international awards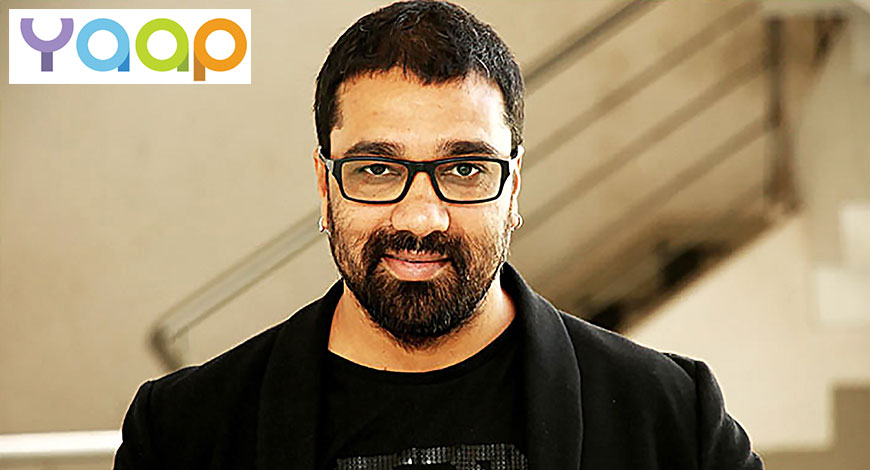 Rainmaker Ventures-backed Yaap, the digital advertising agency has appointed Deepak Singh as their Chief Creative Officer. Deepak will be based in the Mumbai office and will oversee all creative functions across the Yaap network in Mumbai, Gurugram, Hyderabad, Shillong, Dubai, Singapore & Jakarta. He will report directly to the Board of Directors at Yaap.
Singh is one of the most awarded creative talents in the country and has won over 1000 national and international awards at Cannes, One Show, LIA, New York Festival, Goafest, Adfest, Spikes Asia, Young Guns and more. He has also been on the jury of some of these prestigious festivals and led creative teams across agencies including Leo Burnett, Grey Worldwide, McCann Erickson, DDB Mudra, TBWA, Dentsu and The Social Street.
For the past 3 consecutive years, Singh has led a young team from The Social Street, which has gone on to give an exhilarating performance. He has been instrumental in securing the Creative Agency of the year title for the agency, several times during 2018.
Commenting on his new role, he added, "Saying yes to Yaap was actually not a very tough decision to make for me. Right from the time we first met, Atul had a clear picture of why he wanted to hire me. I am glad he has chalked out a much bigger role for me. Being a young and vibrant company with expertise in Digital Content, Design and Influencer Marketing, Yaap I believe will be a great learning experience for me. I'm raring to go "
Atul Hegde, co-founder Rainmaker Ventures added "Deepak is a welcome addition to the array of Partners we have at Yaap, which has a unique non CEO model, our aim as investors, is to ensure that we are able to attract the best & brightest of talent into the senior management pool at Yap. Within a short span of fewer than 3 Years, Yaap has grown into 70+ people across 7 offices in South East Asia, India & the Middle East and it was the right time for us to bring in a Senior Creative talent. I wish Deepak all the very best and I'm sure he will be a great asset to Yaap. "
He has been leading the operations of Leo Burnett's head office in Mumbai as the Executive Director and Branch Head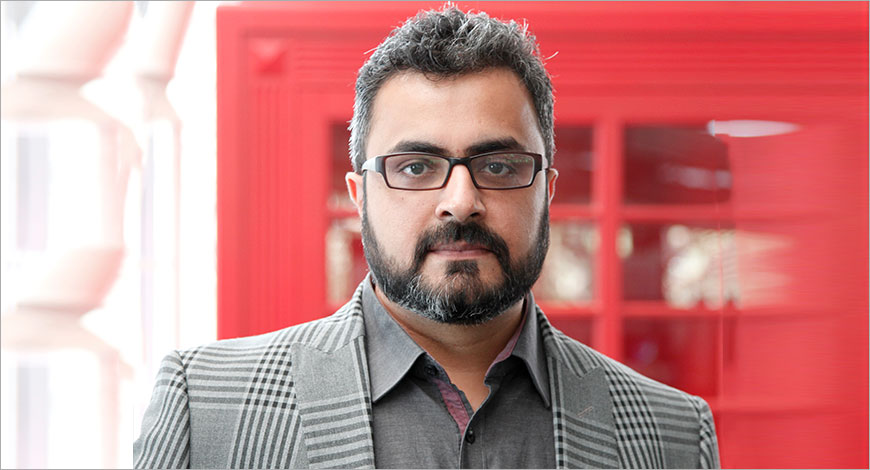 Leo Burnett has announced the promotion of Rakesh Hinduja to Chief Operating Officer, West. He will continue to report to Dheeraj Sinha, Managing Director, India and Chief Strategy Officer, South Asia and Rajdeepak Das, Managing Director, India and Chief Creative Officer, South Asia.
Hinduja has been leading the operations of Leo Burnett's head office in Mumbai as the Executive Director and Branch Head.
Speaking about the elevation, Dheeraj Sinha said, "Rakesh is the perfect role model for the new-age agency we are building. His leadership on all the three parameters of People, Product and Profit has been stellar. Under his watch, we have consistently seen spectacular work that has won our brands market-share, and glory at platforms such as Cannes Lions, Spikes and Effies. He has delivered high-quality growth for the Mumbai office, leading the teams to win a new business almost every two weeks. The momentum and buzz at Leo Burnett Mumbai are palpable. Rakesh has been an amazing team player, helping push the Publicis Groupe's Power of One agenda. Leo Burnett Mumbai's contribution to our services such as Prodigious has helped Prodigious to become the number one 'agency production house' in the country within a span of two years. More than anything else, Rakesh has a never-say-die attitude and he always plays the game with a sense of camaraderie that we really value at Leo Burnett."
In his new role, Hinduja will drive the Power of One agenda for Leo Burnett in the West. He will help build cross-platform solutions for our clients using our services in Entertainment (Publicis Entertainment), Content (Content Factory), Experiential (Arc Worldwide), Production (Prodigious), Digital (Indigo Consulting and Digitas) and Media (Zenith Optimedia, Ecosys and Beehive). He will lead all the functions of Leo Burnett Mumbai to create world-class work, build a high growth business and create a culture where people come to do the best work of their lifetime.
Commenting on Rakesh's promotion, Rajdeepak Das said, "Rakesh is always there, backing great creative work and making integrated thinking happen for our clients. He has been an essential part of the journey to get where we are today. This elevation is much-deserved and will take all of us to greater heights."
Talking about his promotion, Rakesh Hinduja said, "I am happy with my journey at Leo Burnett – a new-age, solution-providing 'Wave 3' agency. I'm proud of the brave we have work done and I am hungry for more. Hereon, there are a lot of exciting things to do and in quick time. I want to take a critical pause here to thank all our clients and the Burnetters for their belief in me."
Along with Srija Chatterjee and Bobby Pawar, Bassi will help in fostering collaboration and delivering on the Power of One synergy across the Groupe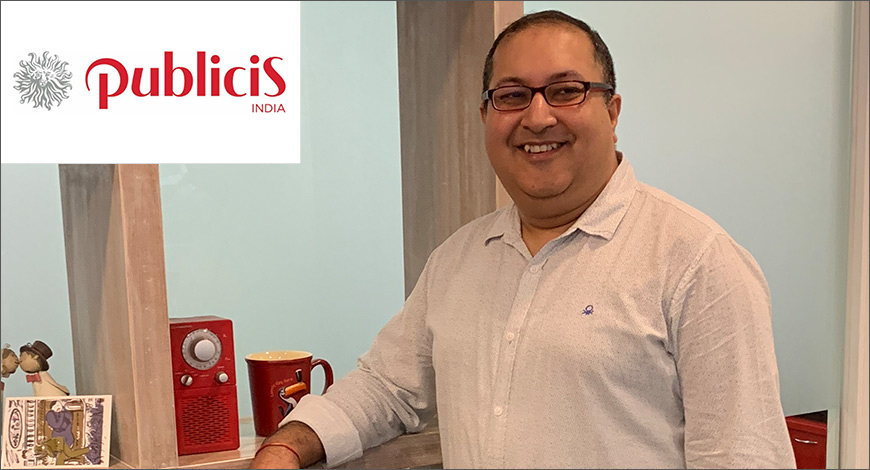 Publicis India has announced the appointment of Neeraj Bassi as Managing Partner & Chief Strategy Officer. Neeraj will work from the agency's New Delhi office. Along with Srija Chatterjee and Bobby Pawar, Neeraj will help in fostering collaboration and delivering on the Power of One synergy across the Groupe.
With over two decades of professional experience, Neeraj has worked with some of the world's most renowned brands including Coca-Cola, Asian Paints, Cadbury, BMW, KFC, Adidas, Samsung, British Airways, WeChat, Voltas, Audi, HSBC, Max Life and Tata Singapore Airlines – Vistara among others.
He joins Publicis after a brief stint as an independent Consultant where he provided strategic guidance and brand solutions for multiple clients across various categories. Neeraj has worked with some of the top market research networks such as TNS, IMRB, and NFO and led the Strategic Planning function in advertising agencies including Cheil, Ogilvy, JWT, McCann in India and abroad. Neeraj has also won multiple awards across reputed award festivals that recognise effectiveness such as Effies (India & APAC), AMES, WARC, etc.
Announcing the new appointment and welcoming Neeraj aboard, Saurabh Varma, CEO, Publicis Communications, South Asia said: "In Neeraj, we found a partner with a shared vision of driving a deeper level of integration within the Groupe by leveraging the Power of One model. Neeraj's vast experience and media neutral planning approach will help clients in building a holistic brand experience which will aim to create one-to-one consumer engagement, at scale. I look forward to working with Neeraj and wish him the best of luck."
Welcoming Neeraj to the Publicis family, Srija Chatterjee, Managing Director - Publicis Worldwide, India said: "Neeraj joins at a time when the Groupe is implementing a profound transformation which puts our clients front and centre of everything that we do. His wealth of experience of working across diverse sectors and with cross-functional teams will help build a narrative around our clients' business and marketing transformation that connects data, content and technology in an omnichannel world. I'm excited to welcome Neeraj to the Publicis Groupe family, and we look forward to him riding the next strategic wave at the agency."
Bobby Pawar, MD & CCO - Publicis Worldwide, India added: "I've always believed great work is born out of a strong partnership between strategy, creative and clients. Neeraj Bassi has a history of creating strategic platforms that killer ideas can springboard from. His cross-platform approach to planning will also be a huge asset to our march towards the future of creativity. It also helps that he is fun to be around. I can chat with him for hours; the chemistry is very important when you are going to be more or less living out of each other's metaphorical pockets."
Commenting on his appointment, and his plans for the agency, Neeraj Bassi said: "I am really excited to be part of Publicis India and looking forward to partnering Bobby and Srija to create stellar work that stands out in the market. Working with clients as an independent consultant has given me insight on the primary concerns of CXOs and how communication can help resolve them. Clients today need an omnichannel approach to planning that focuses on identifying and solving their business problems holistically, rather than getting trapped in a discipline-specific approach. I am fascinated by the way all Groupe companies have come together at Publicis to create Power of One, and I look forward to wielding this power to build successful campaigns for our clients."
Balogh formerly served as Vice President of Engineering, Application Storage, Indexing and Serving at Google by
Published - 26-October-2018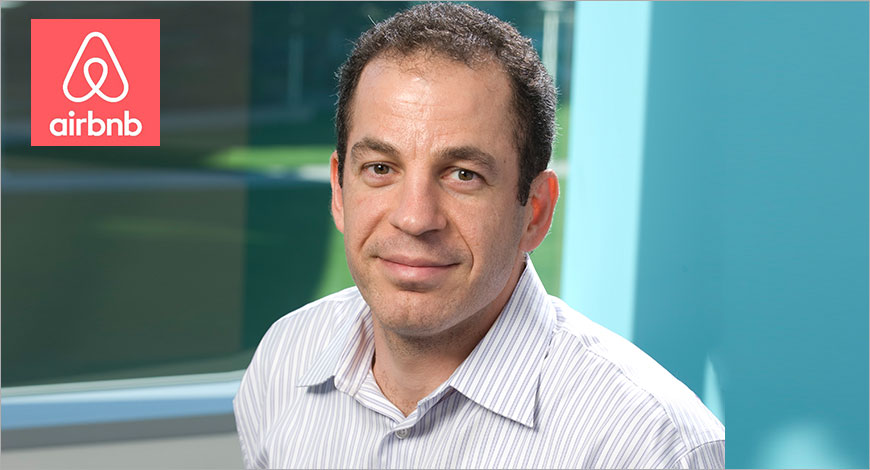 Airbnb has announced the appointment of Aristotle Balogh as Chief Technology Officer, according to media reports.
Balogh is expected to begin his tenure with Airbnb in November and will head the engineering and data science teams. He will also be in charge of infrastructure, information security and IT, as well as engineering for payments and community support.
Balogh formerly served as Vice President of Engineering, Application Storage, Indexing and Serving at Google, where he was instrumental in developing the infrastructure and data platforms of Google Search. He also worked as Chief Technology Officer at Yahoo and VeriSign.
According to reports, the company is expected to file for an Initial Public Offering (IPO) next year and Balogh's appointment comes at a time when Airbnb is still without a Chief Financial Officer after Laurence Tosi stepped down from the role earlier this year.
Chief Communications Officer, PwC India spoke about the shift in the communications space and the future of corporate communications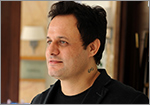 by
Published - 29-October-2018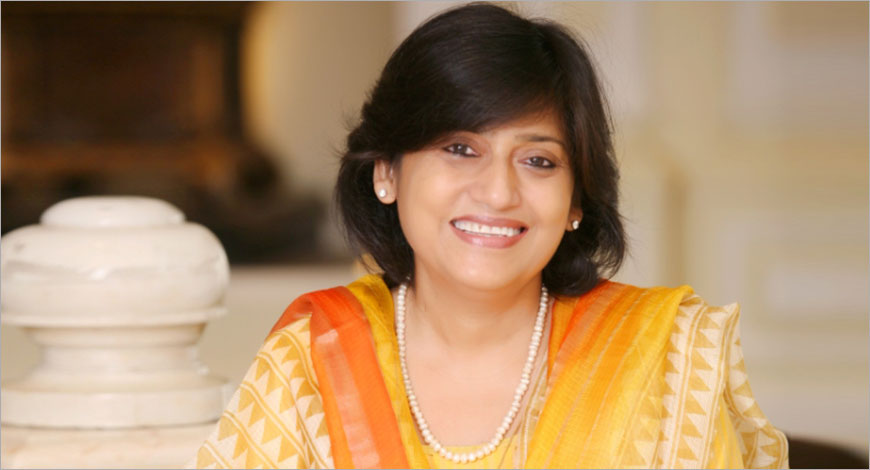 Communications professionals are constantly at the crossroads of new challenges. These challenges are ushered by the coming of new communication platforms and the blurring lines between brand communication and brand management. Now, the new age comms person is the custodian of the brand and not just a gatekeeper of news and access provider to media.
In an interview with exchange4media, Nandini Chatterjee, Chief Communications Officer, PwC India, spoke about the shift in the communications space and the future of corporate communications.
Edited Excerpts:
How has the communications domain evolved over the years if you talk about it in the Indian context?
The communications function itself has evolved a lot with expansion in platforms available for communicating. In the media landscape we have seen a sharp rise in digital news consumption, social media usage and yet, print and TV continues to grow as well. Podcasts are finding interest with people always on the move. Even bloggers, influencers-- the target stakeholders, environment has multiplied. So communication professionals when creating outreach strategy have to consider multiple platforms.
If you look at internal communication, it is no more just email communication. Videos and internal social platforms allow two-way communication. As a result, the target audience has a lot of content coming their way. So a communications person has to better the communications itself for it to stand out from the increased clutter, and it requires additional skills. One such being, use of data analytics to know what works and what needs to improve.
Fake news is another aspect that comms find themselves dealing with. It can lead to difficult situations, and with social media, can flare up.
From a purely functional point, has the role of communications professional expanded from merely managing the press? If yes in what way?
Firstly, I don't think the role was ever of 'managing press'. One can build relations over time and because of past positive interactions, a media person is open to hearing your POV. This aspect will always stay for any interaction.
What has evolved is that a comms person today must see themselves as 'business partners', understanding marketing objectives and the role of communication to achieve these. A comms person is the custodian of the brand and not just a gatekeeper of news and access provider to media. Comms persons need to also work closely with the human capital team for employee engagement. Both have a common objective that employees should feel proud of working in the organization.
Also, corp comm professionals are in a position to enable real time engagement and actual conversation with the target audience. For this, they need to play a role in message development and then driving those messages through quality content that is communicated to stakeholders. This brings to the fore core communication skills and being able to write interesting, inspiring and authentic content.
How has social media impacted the communications domain?
In so many ways! Firstly, it allows engagement with stakeholders. It has given brands a platform to really communicate with its stakeholders - not just talk to them, but also to listen to what they are saying.
Social media has given audiences a voice and the power to share their views within their circle of influence, therefore, making brands more accountable as well. Companies can better see the instant effect of content and so are now able to link social media posts with lead generation.
Moreover, we have also seen a contraction of the news cycle with the advent of social media. Today, news is more likely to break on Twitter first than on TV. Therefore, the time an organisation takes to respond to news is much shorter. Also, with small budgets, entrepreneurs can target their audience and bloggers, influencers need to be communicated with.
What are the three biggest challenges facing communications professionals today?
I would say constantly evolving, learning and up-skilling. This is tied to the technological advancement that the industry has seen. Just ten years ago, social media or content marketing as a skill, did not exist. Today, one cannot be a communications professional without this.
Data Analytics is another skill that comms professionals increasingly are feeling the need to invest in. This is to better understand the target audience, what experiences matter, what makes them tick, what communication works, etc. Data and insights from multiple sources - be it from our own business or the marketplace –will help drive relevant storytelling. Artificial Intelligence (AI) is set to disrupt many industries and communications is one of them. What takes us a team to accomplish right now, like campaign management, for example, will probably be done by a bot in a few years' time. It is the soft skills which will stay--creative thinking, design thinking will give an edge.
What trends do you foresee for the communications domain, globally and in the Indian context?
There has been a big shift in the way our stakeholders - both internal and external - are accessing news. They are increasingly consuming it online and I believe, that this trend will only grow in the years to come. As mentioned earlier, to consume content on the move is another trend. In India interestingly, traditional media continues to do well, while the other platforms are rapidly evolving. So the communications professional will need to strategise thinking across all platforms and need to gear up for content creation suitable for multiple platforms, at the speed of topical changes. Talent with these skills will have a huge demand
Better targeting has been enabled with the digital platforms through paid content. In the past, audiences were wary of advertorials and marketed content/paid content. But increasingly, brands are taking the content marketing route to tell their story and audiences are more open to it than before.
Globally, we can see that content itself is constantly changing formats. Today, video is a preferred format but in the future, one can expect VR to come in and disrupt the way we communicate. Data will drive where, when and how to communicate, which efforts are working and which are not. ROI will be better visible.
Newer technologies beyond AR, VR today, which may be something even more engaging for catching the attention of the target audience, could disrupt the communications space. Also, crisis management will be one of the most important skills asked for from comms professionals in the future.
Having 23 years of experience, Banerjee's work has won him multiple accolades both, nationally and internationally by
Published - 25-October-2018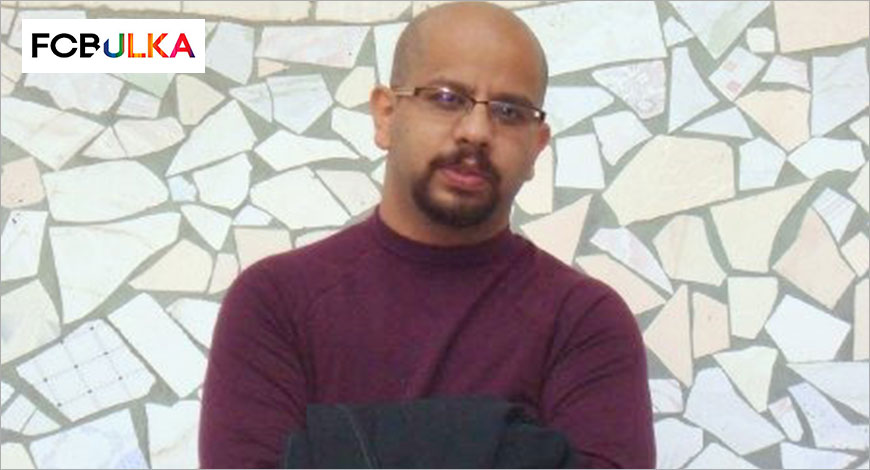 FCB Ulka has recently announced the appointment of Anindya Banerjee aka Andy as the Executive Creative Director, FCB Mumbai. In his new role, Banerjee will be working closely with Keegan Pinto.
With twenty-three years of experience in the advertising arena, Banerjee has been associated with Scarecrow M&C Saatchi, Law and Kenneth, Publicis, Contract Advertising and Ogilvy in the past and his memorable work has won him accolades at national and international award shows. He has also performed jury duties at distinguished industry platforms.
Some of the brands that he has worked with, in the past are, NIIT, IBM, Maggi (Me and Meri Maggi), Limca (Fresh Ho Jao) and Hungama.
Commenting on the appointment, Keegan Pinto - Creative Head - FCB Ulka (West) & National Creative Director said, "Andy comes with immense experience in pedigreed agencies like Ogilvy, Contract and Publicis. But more importantly, he also brings along the merit and nimbleness of an agency like Scarecrow M&C Saatchi. A start-up spirit which is extremely relevant in contemporary times."
Speaking on the new role, Anindya Banerjee said, "FCB Ulka has some of India's greatest brands. In 2018, it created history by sweeping almost all the awards shows thanks to Sindoor Khela for The Times of India. So, when Keegan Pinto offered me a chance to be a part of the Ulka family, I had no hesitation in saying yes."
Banerjee also has been a visiting faculty for Sri Aurobindo Centre for Arts and Communication, New Delhi and a travel writer for the magazine Car n' Style.