Gourav Tandon floats Apex Integrated Marketing
Following his exit from Mediascope Publicitas as COO, Gourav Tandon has floated a full service OOH agency.
Following his exit from Mediascope Publicitas as COO, Gourav Tandon has floated his own venture.
The agency will be called Apex Integrated Marketing (AIM) and will be a full service OOH agency.
Tandon with 14 years of experience in the OOH business has decided to start his own venture in OOH space. AIM will be a consortium of best talents with a pan India presence. At the onset, Tandon plans to have fully functional branches across six cities.
Sharing his plans to start on his own, Tandon explained, "Every human being has an entrepreneurial bent of mind provided the right opportunities at the right time besiege. At the cost of sounding immodest, the years I have given to this industry as a whole has given me the resilience to put at test my entrepreneurial skills into the table. The out of the box offerings will be in abundance for the market to see."
On his plans and vision for the new agency, Tandon stated, "We aspire to create iconic work that resonates with the client strategy consumer insights and a deep insight into consumer behaviour and usage. We will have an approach which will be in close coordination with point of sale (POS). I have been a sales person in a larger part of my career and will take cue from that experience to merge with my outdoor experience to offer comprehensive solutions."
Adding further, he said, "Also having worked in organizations, for clients and with media partners we wanted to have an organisation that spells transparency in all its dealings and ensures that it is a win win situation for all parties in question."
Tandon had joined Mediascope Publicitas in 2010 as COO. Prior to that, he served as COO at Starcom's Navia Asia. He began his career with GMS Technologies and then worked with agencies such as MOMS, Aaren Initiative and Ogilvy. He has also worked with Clear Channel, where he was handling the assets and AOR divisions for the Northern region. He has worked on national brands such as LG, Emaar MGF, Voltas, Michelin Tyres, Yamaha, Sony Ericsson and Panasonic.
Now with floating his own agency, he mentioned, "The idea is not to be a part of the bandwagon, but to create short term goals and move ahead by contributing substantially to this trade of ours."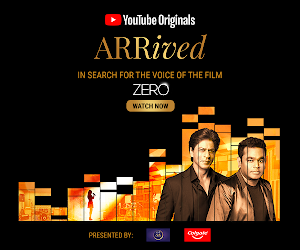 David Payne, Global Head of strategy & operations at Mediakeys, talks about their strategic partnership with Laqshya Media Group, India's OOH market and more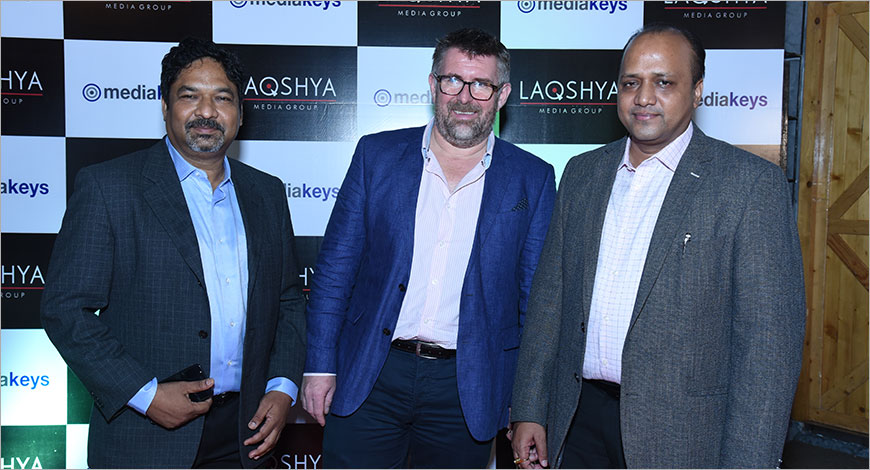 Former CEO of WPP Kinetic David Payne recently took over as Global Head of strategy & operations at independent international out of home media company Mediakeys, owned by Comkeys. Comkeys has now entered into a strategic alliance with Laqshya Media Group (LMG) to launch Mediakeys in the Indian market.
Payne was in India recently and exchange4media caught up with him to talk about the alliance with Laqshya Media, India's OOH market and much more.
Watch the video here or read the edited excerpts:
On strategic partnership with Laqshya Media
We work with brands all over the world, delivering solutions for them largely in the world of out of home (OOH), although we do cover all media. So, for us, it's quite a narrow and small market. But we are the biggest in that sector. So, on the international scale, India is becoming increasingly attractive for us.
There is obviously an increase in the number of Indian brands that are looking to talk to consumers outside India. So, India is becoming more important for us in terms of sales and outbound. Also, it's becoming more important for us as brands that work with us globally want to come into India. We have been thinking long and hard about our strategy for the Indian market. We wanted to accomplish something where we get to work with the best in class, both in sales and execution. And we bring exactly the same to India as well. It's a complementary relationship where we can work with them to drive sales from India, and we can bring business for them into India.
It's just two like-minded companies working together to jointly invest in the future of the business.
India vs global OOH industry
I have come to India many times in my career and I am always fascinated by the out of home scene here. It has a huge potential as many changes that we have seen in other parts of the world have not taken place here.
It is prime for consolidation and capital investment. If you match that with what's going on in this country from an infrastructure point of view (with new airports, new roads, new railways and new metros), there is a huge potential for development. Actually, India is yet to establish itself alongside more established & developed markets such as Germany, UK and France. But I think once that acceleration starts, it's going to be a much quicker transition.
There is no real measurement here yet and so it's not quite as accountable. But it's still quite dynamic and creative. What we are yet to see in India is real use of data to bring audiences. But I think that's coming quite fast.
Digital impact on OOH industry globally
I think it's a competitive threat, particularly in India where digital is highly accessible. Smartphone penetration has bypassed all aspects of larger screen penetration and it's very high. Therefore, digital mobile is very accessible and it's measurable and accountable. And that is what outdoor is not yet here in India.
It's a big competitive threat to a number of media channels in India. It's also a really nice business opportunity because out of home in other markets is becoming increasingly technology-driven, where you have digital screens. However, to talk about programmatic buying of digital screens will be a stretch.
Also, it's very interesting to see non out of home media companies beginning to acquire out of home businesses, something that you are not seeing here. But certainly it's a big trend in the US and the UK at the moment, and possibly in Germany where you are seeing the likes of Google, and Ali Baba in China.
On Indian OOH market's creativity
India is really progressive in that. I think India uses out of home in a really quirky and fun way. It is often used as a backdrop in special events or for special demonstrations or activations. I have always felt that India does that quite well.
What India needs is to carry on doing what they are doing well and invest in capital expenditure and infrastructure. Work in partnership with government and public authorities so that the quality of out of home does not just benefit the advertiser but benefit the community.
Future projects
Mediakeys is agile and quick-moving. We make decisions quickly on our strategy. We are able to test and get things done fast, and we are very entrepreneurial. I am looking for the 2019 immensely. We have got a lot of exciting things happening next year, and a couple of major global announcements. We will be able to talk about it after Christmas.
Principal Correspondent, exchange4media, Mumbai Sonam reports on the broadcast media and Out of Home (OOH) industry. She has worked across television and cable industry, and in the past has written for travel and lifestyle magazines.
The campaign's message was that BBC News has expanded in new languages, offering the knowledge and perspective that helps audiences to progress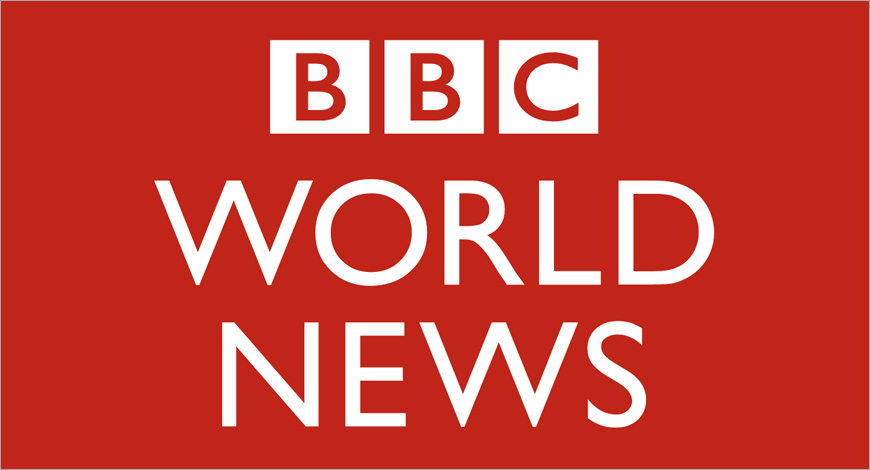 BBC News, along with its OOH agency Headsail Media Services Pvt. Ltd. rolled out an innovative campaign in Pakistan, Bangladesh and Kenya in September 2018.
The key objective of the campaign is to drive reach and position the BBC News as a news provider that offers something unique for audience in their local language and showcase how BBC news helps people make more of their world compared to other news providers. The key message was that BBC News has expanded in new languages, offering the knowledge and perspective that helps audiences to progress and grow in life. The campaign shone a light on the BBC's unique offering and gave a positive voice in a country buoyed by progress. A key challenge was to get the attention of audience and understand that BBC News with its new languages is the go-to destination for news and information.
The OOH plan was spread across South Asia and East Africa - 6 major cities across 3 countries - Pakistan (Lahore, Karachi, Islamabad & Rawalpindi), Bangladesh (Dhaka) and Kenya (Nairobi). Larger-than-life digital screens/billboards and wall wraps were deployed across markets at main arterial routes, nodal junction, key connectors and trade areas, which created significant interest and impact.
Also, this year India was the host country for the World Environment Day summit and it was particularly relevant for BBC World Service to make a huge splash on the day and mark the launch of their 'Make More of Your World' brand campaign.
An on-ground marketing event campaign was developed in-house by BBC Creative, who worked in partnership with the renowned graffiti writer turned artist INSA. As part of the campaign in India, the BBC Marketing commissioned the task to manage this on-ground event to Headsail Media.
Tejash Kothari – Marketing Manager Asia Pacific (BBC News), said "This is a key campaign for us at BBC News and we wanted to align all our efforts to effectively reach out to our global audience. The campaign was spread across demographics, geographies and time zones and we wanted to activate the campaign on all media platforms on the same day across all the 4 countries. We are extremely glad we were able to successfully execute the campaign with support from Headsail Media Services and team."
Vijay Jain - Founder & CEO, (Headsail Media Services Pvt. Ltd), said, "We took a data-backed approach on OOH and used heatmaps of cities to create dominance through Digital Billboards keeping the essence of creative into consideration. Our footprint in South Asia and East Africa enabled us to plan and flawlessly execute a campaign of such scale which transcended international boundaries."
Team Credits:
Client Servicing – Viral Gohil
Media Planning – Kavita Sabherwal
Creative Director – Rajesh Khanna
Media Execution – Smita Patade
Buying – Chirag Jain
exchange4media Group Service
Ranveer Singh came on board as Kotak Mahindra Bank's brand ambassador in June 2018 and is the face of its #IndiaInvited campaign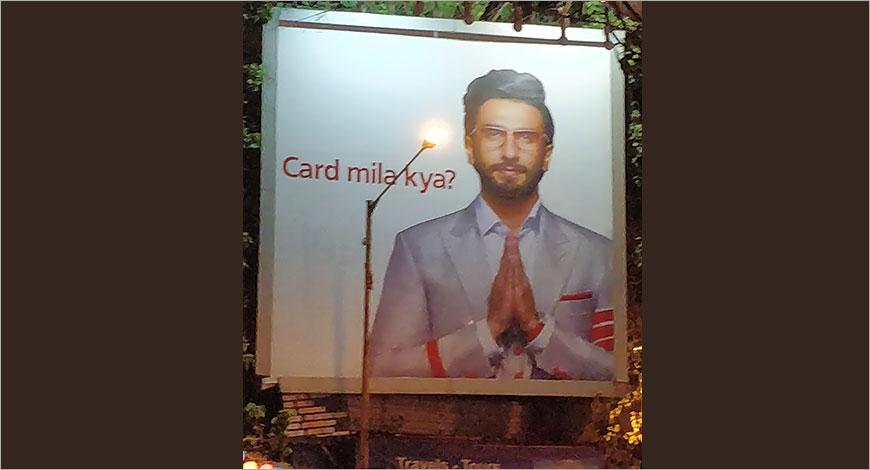 If you have crossed certain key areas across Mumbai you just can't miss hoardings of Bollywood star Ranveer Singh with folded hands, asking, "Card Mila Kya?" And no, he is not talking about his wedding card. With Singh's wedding to longtime girlfriend Deepika Padukone just around the corner, this ad by Kotak Mahindra Bank first needs applause for its impeccable timing. What the bank has done is featured its brand ambassador Singh in its limited edition debit cards.
The celebrity image debit card, a first-of-its-kind in the country, gives the bank's customers and fans of the actor the option to choose from six images of the Bollywood star. The card will be available for customers to order for a limited period till December 31, 2018.
Puneet Kapoor, Senior Executive Vice President, Kotak Mahindra Bank, said, "This limited edition debit card gives Ranveer Singh's legion of fans a fantastic opportunity to own a personalised card featuring the actor. We are very conscious of the fact that our customers have diverse interests and our approach at Kotak is to offer a range of exclusive, customised and innovative products and services that provide both emotional and transactional value to our customers."
The OOH duties are being handled by Kinetic India and Madison OOH. This teaser campaign in Mumbai has been executed by Madison OOH.
Ranveer Singh came on board as Kotak Mahindra Bank's brand ambassador in June 2018 and is the face of its #IndiaInvited campaign. The campaign champions inclusive banking and features people from all walks of life, across age, gender, profession, religion, physical appearance, including an acid attack survivor, among others, alongside Singh.
The Singh-featured debit card is linked to a savings account which comes with a number of benefits including up to 6 per cent p.a. interest. In addition, customers get a host of attractive offers/discounts on the debit card across a select set of merchant establishments and ecommerce sites. Furthermore, based on their card spends, customers also stand a chance to meet the superstar.
exchange4media Group Service
Kerala Floods and BBMP ban on hoardings are playing spoilsport for South OOH industry this Diwali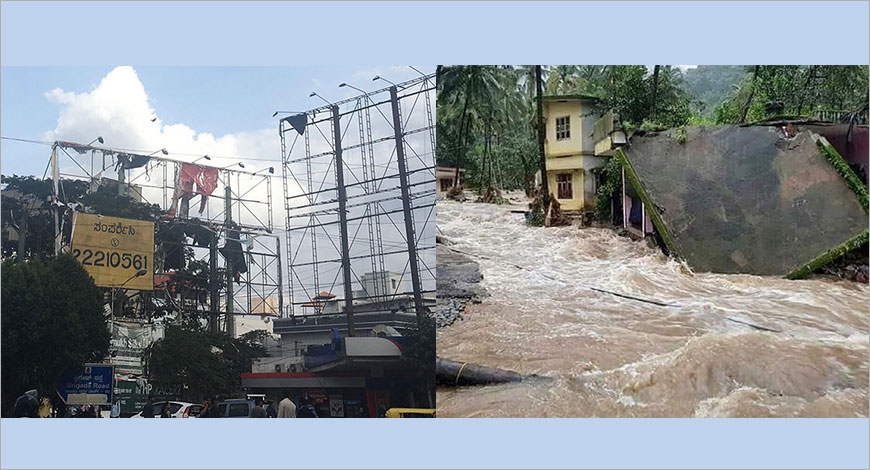 The festive spirit has set in all across India and the media industry is getting busier day by day be it TV programming, increased ad spends and even new campaigns just to coincide with the season's joyous mood. But, the same can't be said about the South OOH industry. Hindrances faced by them started with Onam when Kerala was distressed due to floods and now comes the recent ban of hoardings in Bangalore.
"For us this Diwali period is lull and compared to last year, there is a significant downturn. Though we are seeing some very positive consumer sentiments elsewhere, which is translating to good revenues, South has suffered overall and, this festive season is not good for us and I am sure it is the same for others too," said Naresh Bhandari, COO, OMI, the OOH agency arm of Laqshya Media Group.
Double whammy: Kerala floods and BBMP bylaw
The OOH industry in Kerala has been adversely affected by the floods, which wreaked havoc across the state. Just in the months of July-August alone the state's OOH industry suffered a loss of almost Rs 60 crore. According to experts, the industry is estimated to have incurred a loss of Rs 200 crore overall as it is taking a few months now for the business to be back on track completely.
"The market is bad and around 45% of the inventories are vacant this Diwali season, this is because the advertisers have a perception that Kerala is totally devastated after the floods. We are now on revive-mode," said Chithra Prakash of Chitra Painters, an OOH player based in Kerala.
The OOH players in Kerala are hopeful that with Christmas season approaching and the state of Kerala getting back to normalcy, they can bring down, if not completely obliterate, the losses by getting back to business as soon as possible.
Coming to Bangalore, the BBMP (Bruhat Bengaluru Mahanagara Palike) council has approved a new draft advertising policy titled 'BBMP Outdoor Signage and Public Messaging, 2018' that calls for a ban on all illegal commercial billboards and hoardings in the city. The proposed advertisement policy seeks to benefit advertisers using bus shelters, gantries and skywalks by banning all other sorts of outdoor advertising.
"The ban has affected all of us as the move came in during the onset of festive season which would have otherwise contributed us well. The matter is still in court and we aren't very clear on the way forward," said Bhandari.
Lukewarm hopes
Diwali is a time of cheer everywhere in South but it's even more prominent in Bangalore due to the cosmopolitan crowd. The recent BBMP ban has hampered the festive spending which is typically around 30-40% of most of the brand's annual budget. During Onam, Kerala gets high on brand visibility and spends, which unfortunately wasn't great this year because of floods. So, it is now Hyderabad and Chennai that would be hopefully driving spends of OOH in South India this Diwali.
Speaking about expectations this Diwali season, Bhandari said, "Our expectations aren't high because Bangalore contributes the maximum to South revenues and this move by BBMP has hit the South OOH Industry at large. Onam, which is another big occasion, turned sour because of the floods. Chennai with media assets restricted to street furniture would not be very successful to add a fortune to the total South industry pie. Hyderabad seems to be in action but, not sure how would it compensate the losses faced by Bangalore and Kerala. So, overall, our expectations are low."
"Our festive specific strategy is to be visible at all key shopping hubs for our retail brands and we also have created customized festive creatives for their OOH campaigns. We have been doing consumer experiential festive campaigns at the Hyderabad Airport too," said Bhandari, speaking on festive strategies given the double whammy of floods and BBMP ban.
Senior Reporter, exchange4media, Bangalore Neethu reports on media, marketing and advertising industry. In the past she has reported on start-ups, education and health sector for over 6 years.
Conceptualised in-house and executed by Zenith Outdoors, the billboards bring to life the shows' content theme and gives the audience a sneak-peek of what to expect when they tune-in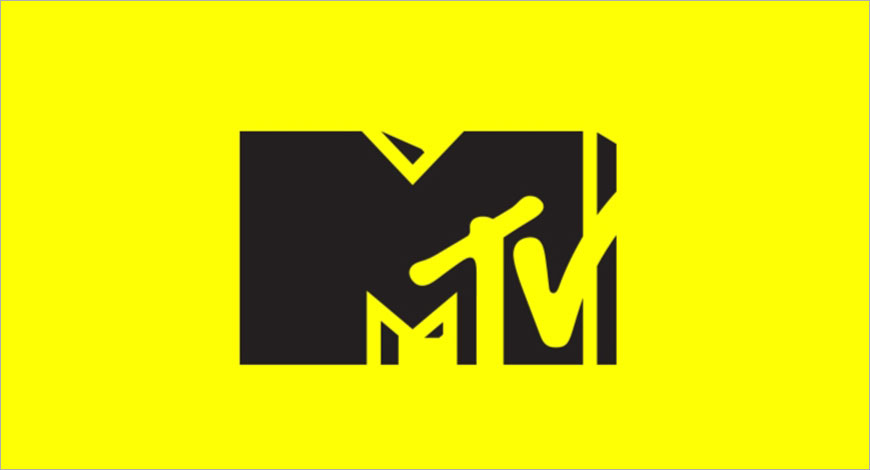 Building on its quirk, wit, and innovation, MTV recently launched a clutter-breaking concept based marketing campaign for two of its latest shows, Ace of Space and Elovator Pitch.
Conceptualised in house and executed by Zenith Outdoors, the billboards bring to life the shows' content theme and gives the audience a sneak-peek of what to expect when they tune-in.
Speaking about concept-based outdoors, Ferzad Palia, Head – Youth, Music and English Entertainment, Viacom18 said, "Innovation is core to MTV and It's a way of life for us. With both Ace of Space and Elovator Pitch, we have pushed the envelope for innovative content. Hence, for marketing these unique shows, we have built a concept-based advertising campaign and utilised the high impact medium of billboards that stand out and give a real-life slice of the show's content."
For the show Ace of Space, the live billboards showcase real people enacting the scenes of being trapped in a small room. Specially designed to bring alive the uniqueness of the show, the billboards went live on October 19 between 5-9 pm and 4-6pm on Sunday at a strategic location in Mumbai.
The hoardings have the anchor Vikas Gupta, shrinking the room with the press of a button causing panic and mayhem amongst the contestants, much like the show 'Ace of Space'.
The billboard for Elovator Pitch anchored by Gaelyn Mendonca makes for an interesting and thought-provoking visual as well. In line with the show's concept where 10 boys try to woo one girl with quick creative thinking while riding a lift between two floors, the hoarding features Cyrus Sahukar in different avatars across each level. Sahukar is a visual reflection of the 10 participants who fight it out for their dream girl's attention.
exchange4media Group Service
Amarjeet Singh Hudda on what ails the OOH industry in India and the medium adopting digital slowly but surely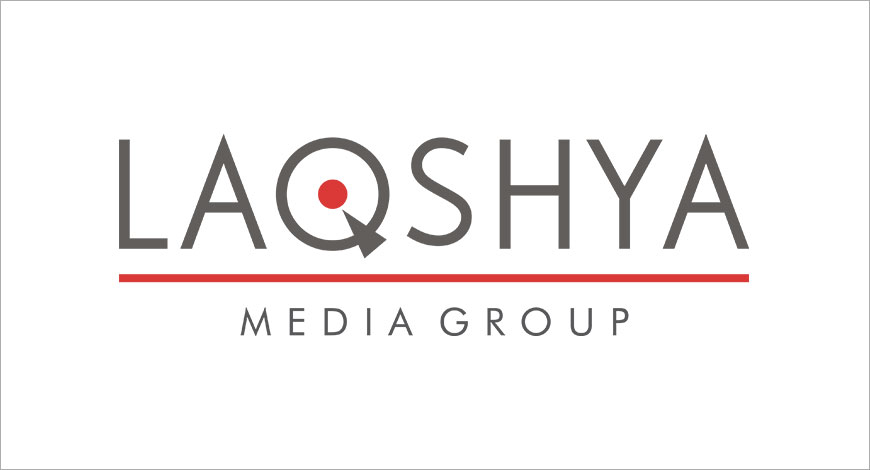 "DOOH is growing in double digits in other developed countries but, in India it's still at a very nascent stage," says Amarjeet Singh Hudda- COO, Laqshya Solutions, an outdoor agency arm of Laqshya Media Group. According to him, OOH has never demanded a larger pie of the overall advertising chunk primarily because of the inadequacy of audience measurement tools in the industry.
In a chat with exchange4media, Hudda spoke about how audience measurement tool increases the accountability of an agency towards a brand, challenges and if the digital medium could be a threat to OOH in the long run. Edited Excerpts:
What are your thoughts on the effectiveness of audience measurement tools and the way in which it is increasing the accountability of an agency towards brands?

Over the years, OOH has never got a larger pie of the advertising chunk primarily because of the lack of audience measurement in this industry. Agencies with in-house tools now are in a better position to offer OOH media solutions and reach advertisers. The measurement tool addresses the brand's
objective of reaching out to their desired TG with minimum wastage. They are also equipped to offer them the efficacy of the plan in terms of eye-balls met.

Do you see OOH increasing its share of the total advertise pie in the coming year? How is Laqshya leading the OOH industry?

Yes. We are hopeful of the change. Research backed strategic plans offered by specialist agencies have given advertisers the confidence on the ROI front which had always been a concern for marketers. Laqshya has been offering such research based scientific plans to our existing clients. Timely monitoring of campaigns and updates to the clients along with regular maintenance of our own media assets are all adding to factors differentiating us from the rest.

What are your views on digital OOH? Do you think it will make OOH advertising more engaging?
DOOH is growing in double digits in other developed countries but in India it's still is in a very nascent stage. Digital Outdoors with content -first approach engages viewers better as compared to a Static Billboard. Having said that, Digital OOH is definitely the growth driver for outdoor. Ambient spaces like airports and malls have been experimenting with DOOH successfully and the results are great.
What particular challenges is the OOH industry facing and what needs to be done to transform the landscape?
Unlike online ads, Digital OOH does not cause inconvenience to consumers. In fact, a very good creative can be a visual treat for them; with the use of technology it can create innovations to further amplify a brand's communication. Customizing and changing the content to target TG comes in handy with DOOH and, an advertiser can pick their slots as per their budgets wherever possible. DOOH campaigns are far more compelling than a static billboard. Globally, a lot of Innovation using technology such as facial recognition etc has been harnessed to make DOOH far more engaging.
Could the Digital medium be a threat to OOH in the long term?
Digital Medium isn't a threat to the OOH Industry. And, OOH has the capability of driving online activity. OOH coupled with online works well for brands. This has been proved according to a Nielsen study done globally too. Digital is definitely the future, but in a country like ours, it still needs time. A fragmented industry like ours cannot shift to Digital so soon. The change will happen gradually. But, a lot of marketers seeing the value it brings to their brands, will vouch for it and, this
demand could soon prove to be a game changer.
Correspondent A post-graduate from the prestigious Indian Institute of Mass Communication, Dolly reports on advertising, marketing as well as the digital domain. In her free time, she loves travelling and reading.
According to industry experts, OOH industry is once again expecting a huge surge in traffic thereby compensating for the losses incurred last year due to policy changes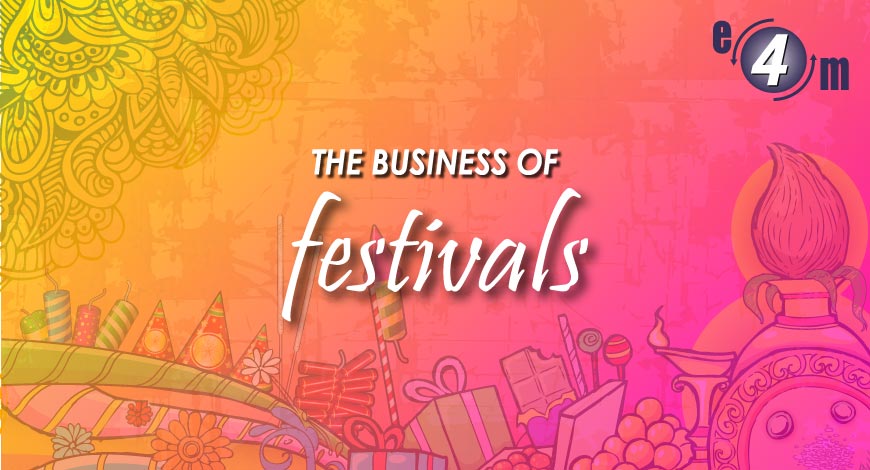 The festive season in India has begun with full gusto, first with the arrival of Ganesh Chaturthi, followed by Navratri, Durga Pujo and Diwali. Right after monsoon ends, this is the time when roads all over the country are adorned with colourful and creative ads in order to grab consumers' attention.
Pleasant weather and celebratory mood among consumers triggers an urge to shop and brands leave no stone unturned to extract maximum value out of this season by promoting their festive offerings and heavy spends on marketing campaigns. In such a scenario, OOH plays a significant role in a brand's communication and this is exactly why OOH business particularly thrives in the last quarter of the year.
Unlike the previous year, the OOH industry is expecting a huge surge in traffic this year. This can be a great relief for the industry, which is looking to compensate for the losses of last year due to GST and demonetisation.
Amarjeet Singh, COO, Laqshya Solution, said, "Today OOH goes where most other media can't go. OOH is everywhere consumers are. The fact that India has one of the highest chunks of millennial population and approximately 70% of their waking hours is spent outside, just makes OOH more lucrative for advertisers."
"Marketers heavily ride on the festive fervour and OOH works well to connect them to their TG by being visible at congregations that are relevant to them. OOH follows them at B2B pockets, residential clusters, to the journey to and fro along with all destination points they can possibly visit- be it main arterial roads, malls, movie theatres, coffee shops, airports, and even golf course and grocery shopping. So OOH offers a customised media plan for different TGs," added Singh. Alok Gupta, Graphisads, said, "Festive season means traffic snarls, outdoor as a medium always has had an impact value. 2-3 hours of forced viewing helps brands to create an immediate recall value, which leads to impulse purchase decisions."
When asked as to how much a brand's marketing spends usually increases during the festive season, he added, "Many brands keeps aside as much as 15-20% of their annual budgets for this specific period. You would see many clients that are not visible during the year suddenly come up at the time of festive season."
According to Rohan Srinivasan, Chief Marketing and Communication Officer, Vyoma Media, "The OOH Industry will hope to get 30-40% of its total revenues this festive season alone. (Country wide) Spends are expected to be significantly up from last year. The very nature of festivals has people gathering together in one place to celebrate, which brands use to their advantage and hence focus on this season in particular. The opportunity to target a vast audience, increased visibility for products by localising content reaps rewards by transforming into eventual sales."
"We are very optimistic and are looking at a sizeable growth when compared to last year. Previously, the whole industry was affected by GST and demonetisation," he added.
"OOH is the only impact creation option in the entire communication chain", said Charanjeet Singh Arora, CO-CEO- India, Kinetic India. "No other media delivers the impact which OOH can deliver because of its size, and OOH is always the last mile media in consumer marketing so, if you plan and place OOH well, it helps brands with higher ROI," he pointed out.
A brand's marketing spend purely depends on the brand's priorities and product. "Like for automobile, white goods, jewelry, clothing and lifestyle products, Diwali is the peak sales period. All brands keep aside a festival budget for this period depending on specific priorities for instance which region matters more for which festival and then, brands spend likewise. All brands keep a consistency of presence in target priority markets and they create spike of media presence during big festivals. Spending goes up as high as even 100% for few product categories," explained Charanjeet Singh Arora.
"Typically consumer-focused brands hike their spends substantially. There are brands that spend 30-40% of their annual budget specifically during OND (October, November, December) quarter," said Amarjeet Singh.
The industry at large believes that this festive year will be positive for them in terms of budget. Gupta said, "This year, we are hoping that the outdoor industry shall recover the losses of past 2-3 years of sluggishness. Availability issues for getting key locations for clients have begun. Since outdoor media is so location-specific, important areas have already been booked."
Since media occupancy is going up, Gupta expects an overall 20-25% spurt in the top line this year, as compared to the last year. Haresh Nayak, Managing Director, Postercope, said, "Historically we have seen a 10-12% increase during festivities. Given that last year spends were adversely affected due to the policy changes, we see a possible increase of 15-18% as compared to last year."
"We should see a healthy double-digit growth. An overall growth of approximately 10% compared to last year is what we all expect," said Amarjeet Singh.
Correspondent A post-graduate from the prestigious Indian Institute of Mass Communication, Dolly reports on advertising, marketing as well as the digital domain. In her free time, she loves travelling and reading.
Vyoma Media will aim to build on the massive affinity towards the TVS brand by engaging consumers through their smart dispays at ticket counters across the Kolkata Metro and Bihar railway stations.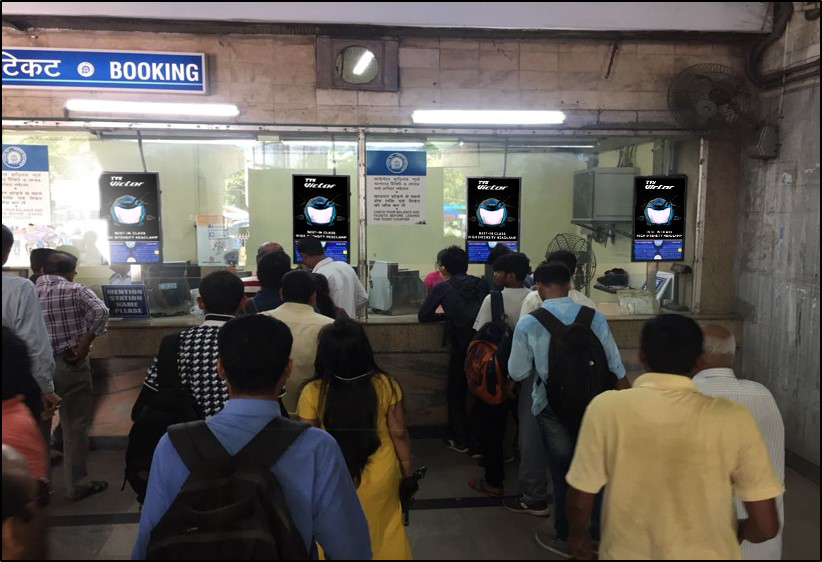 Vyoma Media, the out of home digital solutions company, has won the Digital Outdoor Advertising mandate for TVS Victor.

TVS Victor's new model will be the first bike in its segment to feature a unique Daytime Running Lamp (DRL), along with a host of other class leading features. Vyoma Media will aim to build on the massive affinity towards the TVS brand by engaging consumers through their smart dispays at ticket counters across the Kolkata Metro and Bihar railway stations.

The first phase of TVS Victor's 'Badi Bhi Badhiya Bhi' campaign will be for a duration of two months and then will be seen across other markets.
The multi-lingual creatives, in English, Hindi and Bengali, will play simultaneously across locations and will allow consumers a chance to win the brand new TVS Victor bike.

This campaign will take content localisation to the next level by not only displaying content in the three languages but also delivering the resulting SMS on the viewers' mobile phones in the same language as shown in the creative they have responded to. Further consumer engagement will be ensured when the consumer is redirected to the brand's Facebook page to participate in a contest to win more goodies.

Kendraj Joshi, Head – Commuter Motorcycles Marketing, said, "We wanted to come up with a unique campaign with a focus on interactive and localised creatives. This initial phase, with Vyoma's intelligent displays at eye-level at the ticket counters, allows us to integrate and amplify the brands campaign across two key markets. It will also ensure our brand loyalists are aware of our new innovative bike features and help us maintain our unrivalled market presence. The second phase of the campaign will be across cities in Karnataka, Maharashtra and Telangana."
exchange4media Group Service
Objective was to bring out the #BeUnlimited spirit of the athletes that resonates with Edelweiss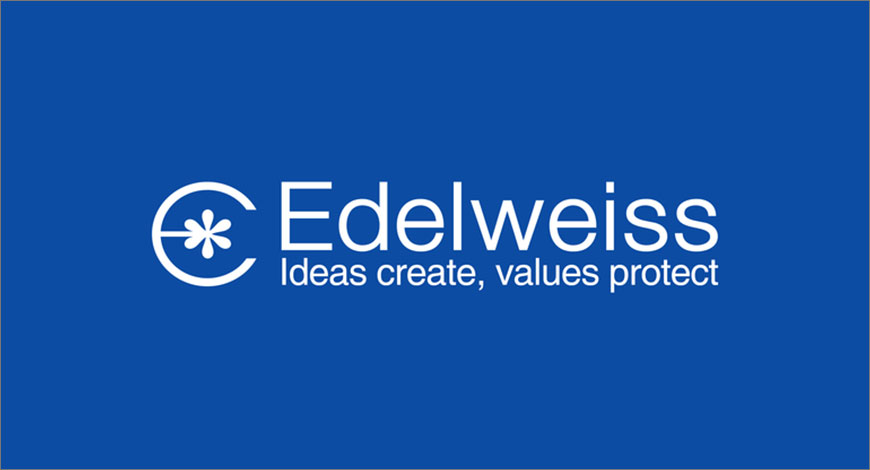 Edelweiss is going all out in OOH media using innovations to drive its recent campaign themed #BeUnlimited"

Commenting on the campaign, Shabnam Panjwani, Head Marketing & Communication, Edelweiss Group, said, "The objective was to bring out the #BeUnlimited spirit of the athletes that resonates with Edelweiss. Every time these athletes play in the world arena, they play as one team, for one country, with one vision. Through this outdoor campaign based on the theme - koi bhi limit, limit nahi hoti Edelweiss salutes the untiring spirit of Team India. We firmly believe that OOH, if done innovatively, commands attention, while building on overall campaign memorability specially for multimedia campaigns. OOH innovations are a marketer's weapon and have been used by brands across product categories. Clutter-breaking innovations help drive buzz, create awareness, build brand recall and make a concept come alive, especially in sporting events like the "Asian Games" – full of action, glory and pride. The right innovation can give a fillip to one's campaign And Team "Headsail Media Services Pvt Ltd." has proved it by conceptualising and executing the innovations for Edelweiss."

Vijay Jain – Founder & CEO of Headsail Media Services Pvt. Ltd., says, "Marketing is not always about doing ad extensive campaign, sometimes you must break the shackles, come up with some breakthrough innovative strategy and execution. The future of OOH will be defined by innovations, So we came up with path-breaking innovative campaign. The idea was to give life to the creative that would relate to professional sports of the athletes, innovatively on the billboard. It is delighted to have the opportunity to work with such renowned brand like Edelweiss."

Team Credits:

Client Servicing Director – Kavita Sabherwal
Creative Director – Rajesh Khanna
Media Planning – Smita Patade
Buying & Execution – Chirag Jain

https://we.tl/t-jHFgeZSiEc
exchange4media Group Service
OOH industry has incurred a loss of almost Rs 60 crore just during the months of July-August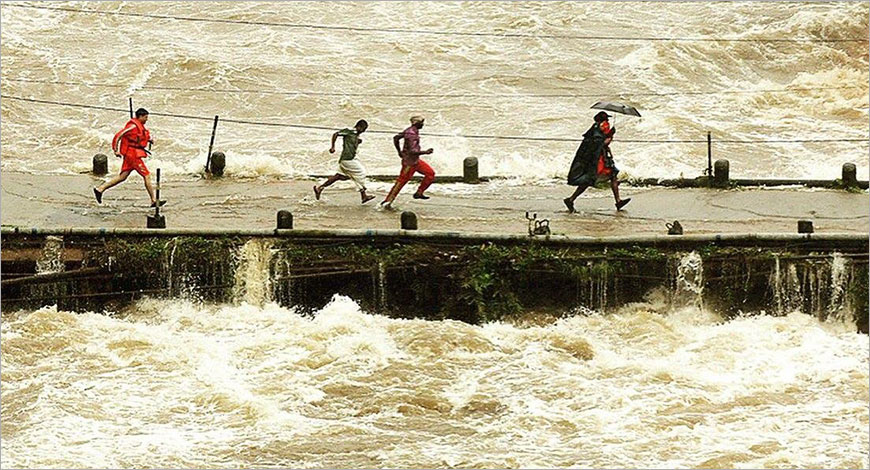 The state of Kerala and its economy is limping back to normalcy after the floods which devastated the state just few days ago. Reportedly, the disaster claimed around 400 lives and the state has incurred a loss of about Rs 21,000 crore overall. As a result of the flood, all the industries and businesses in the state have been affected quite adversely, that it was the Onam festive season, when advertising spends are at peak, made things even worse.

Onam, which marks the beginning of festive season in the country, is also a time when the entire marketing focus of not just local but even national brands shifts to Kerala. The advertising spends by brands witness a considerable rise during this season.

One of the most widely affected media industries during the flood in Kerala was the Out Of Home (OOH) industry as there was severe loss of ad inventory and devastation of infrastructure across the state.

According to industry experts, the OOH industry has incurred a loss of almost Rs 60 crore, just during the months of July-August. Overall, industry is estimated to incur a loss of Rs 200 crore as it will take 4-6 months for things to normalise.

K Vijayakumar, President, Kerala Advertising Industries Association said, "Onam season is a peak time for the OOH industry in terms of revenue and this year due to heavy rainfall and floods about 50 per cent of the campaigns were cancelled. Most of the hoardings remain vacant in the city. But the losses incurred by the OOH industry is due to clients backing off and campaign cancellations and not because of the destruction of properties. In fact, the hoardings and billboards are intact as there was less wind in the flood affected areas."

Sreekumar PV, Secretary, Kerala Advertising Industries Association said, "The flood has hit he OOH industry very severely and it will take minimum 4-6 months to resume business. Clients backed off from the campaigns as it doesn't seem sensible to run an advertisement campaign when the whole state of Kerala is suffering. But they have promised that they will come back to us when the state attains normalcy. The industry loss approximately will be Rs 200 crore, as the industry will be idle for another 4-6 months."

"Firstly, it is very unfortunate that the state of Kerala has gone through a disaster like this, which claimed several lives. In terms of business, it's a tough time for the OOH industry in the state as most of the spends in Kerala happens during the festive season. 50-60 % of spends happens during the months of August-September alone. Campaigns got postponed due to the calamity and an approximate loss of Rs 50-60 crore has occurred in these last two months alone," said Haresh Nayak, Regional Director, Posterscope APAC & Managing Director, Posterscope Group.

The Kerala OOH industry has a turnover of almost Rs 350 crore per year of which Onam season alone accounts 45 per cent.

Speaking to exchange4media, Chithra Prakash of Chitra Painters, one of the initial players in the OOH industry in Kerala, said, "The flood has affected the OOH industry of the state very badly. When the intensity of rain increased, and the situation was going out of hands, most of my clients backed off from the Onam campaigns. My firm alone incurred a loss of Rs 5-6 crore."

"OOH within the city limits were not affected by the rains. But places like Perumbavoor, Aluva, Paravoor, Thodupuzha, Chengannur, Ranni etc were severely affected by the rains and this has reflected in the OOH campaigns as well. The areas surrounding the Cochin International Airport is another important spot for the OOH industry in the Ernakulam district, and the closing down of airport for a few days also turned out to be a prime reason for cancelling of OOH campaigns by the clients. My estimate is that the OOH industry in Kerala has to face an approximate loss of Rs 150-200 crore," added Prakash.

"Even when the OOH industry is badly affected, the players didn't stop themselves from helping the flood victims, they were actively involved in flood relief activities. The Kerala Advertising Industries Association has distributed around 2000 essential food kits to the flood victims in Alapuzha district and is also involved in other flood relief work," added Sreekumar.

The state is now slowly limping back to normalcy. "According to me the state and the OOH industry is slowly getting back on track," added Nayak

According to all industry experts we spoke with, the OOH industry in Kerala will now take minimum 4-6 months to get back to its feet. Now the OOH players are pinning their hope on the Christmas season, which accounts to about 25-30 per cent of the revenue for the year.
Senior Reporter, exchange4media, Bangalore Neethu reports on media, marketing and advertising industry. In the past she has reported on start-ups, education and health sector for over 6 years.