Stagnant budgets of clients is a challenge: KRP Reddy, Sakshi Group
Director, Advertising & Marketing of Sakshi Group talks about the performance of the flagship paper, betting big on local retail advertisers and the challenge of upping revenues from advertisers by
Published - 04-September-2018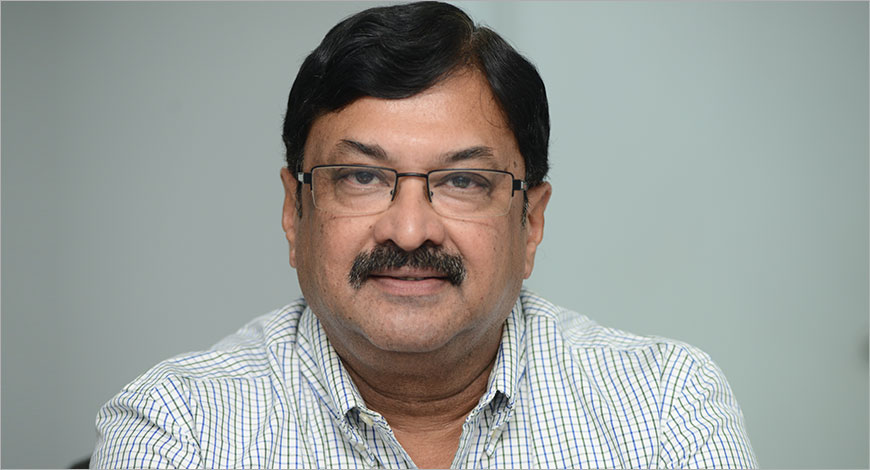 Since its launch a decade ago, Sakshi is today the second largest Telugu daily, both in readership and circulation numbers. KRP Reddy, Director – Advertising and Marketing, Sakshi Group, talks about the performance of the flagship paper, betting big on local retail advertisers and the challenge of upping revenues from advertisers. Below are the edited excerpts of the interview:

How would you evaluate the performance of Sakshi?

Sakshi launched in March 2008 and we recently completed our 10th anniversary in March. It has been a steady progress since Day 1. We peaked in 2014, in terms of readership and circulation. Then there were elections and the division of the State of Andhra Pradesh into Andhra Pradesh and Telangana happened and there was some correction in circulation. After 2014, we stressed on circulation, we built on it and now we are maintaining our circulation at a steady level of over 11 lakh copies (as per ABC). We hope to do better as we go towards 2019 and are gearing up for the elections slated in both the States.

As per the last IRS data, your readership was at 98 lakhs…

In the last IRS there was a mix up in the readership of our variant. The IRS data surprised us as it showed more readership where our variant was not present and where the variant was present they were showing lesser readership. It was a mismatch and did not match with the ground reality so we took it up with the technical committee and explained where it went wrong and they accepted it. We now have a readership of 1 crore and 15 lakhs. IRS corrected this and sent a circular that this can be added to the readership.

What are your expectations from the upcoming IRS and ABC?

ABC probably there will not be much difference, we will be steady there plus or minus 1-2% but in terms of readership we expect to do much better. We are putting in an effort in penetrating the semi-urban areas and Tier II cities while concentrating on the urban cities of Hyderabad, Visakhapatnam and the new upcoming capital of Andhra Pradesh, Amaravati. We are also focusing on our tabloids. The focus is also in penetrating areas where even if only five copies are taken, we will supply it there.

What has been the growth in revenues and also the growth in advertisers?

Last year, Print revenues grew by an aggregate of 5-7%. Most of it happened on the back of local advertisers. Our tabloids cover 270 constituencies and we are strong in local advertising and we get small advertisements like birthdays, obituaries, wedding anniversaries and even retirements. This is a trend in Andhra Pradesh and Telegana and we get a about 14-15% of revenues through this.

What is the ratio between the National advertisers and local retail?

The ratio of national to local is almost 50:50. In local retail, textile, education retail, supermarkets, jewellery, real estate are all big, particularly in Hyderabad.

What is the biggest challenge you currently face?

70% of the cost of manufacturing is newsprint. The cost of newsprint was around Rs 11-12 and now it has shot up to Rs 16-17 per copy. 80% of newsprint that Sakshi uses is imported. It is a big challenge and we are taking some internal measures. Cover price revision is one of the ideas but fortunately or unfortunately, we are governed by an association of newspapers - The Telangana State Newspapers Association and Andhra Pradesh Newspapers Association - and we are discussing with the associations to increase the price.

By when and by how much would you look to increase the cover price?

We have proposed the price-point internally and have not come to a conclusion. However, probably by the end of September we will decide and increase the price. It is still in discussion and we don't want to do it individually. If it was only Sakshi, we could have taken a decision but since all the brands are collectively in discussion to increase the price, we are waiting for everybody to come to one platform so it will not be an advantage to any one brand.

What are the other challenges?

The stagnant budgets of the clients, they are not growing at the pace of the cost that we are incurring. That is also a challenge to get the revenue from the advertisers.

What are you doing on the Digital front?

We are quite strong on the Digital front with sakshi.com and SakshiBusiness.com is there. We will be launching sakshipost.com and sakshisamachar.com, our English and Hindi sites soon, both are presently in the beta phase.

What will be the growth drivers?

The flagship is Print but we are also looking at Digital and are gearing up to some tie-ups. Though the growth rate appears to be 100-300%, the value of the
revenues is not very high when compared to print.

What are your future plans?

For the next six to nine months, we see purely organic growth of the newspaper. There is no need for us at this stage to start any more editions or variant. However, we will try to understand the needs of the reader in a much better way because of the competition from the websites.
The campaign will give selected readers an opportunity to accompany seasoned journalists

by
Published - 1 day ago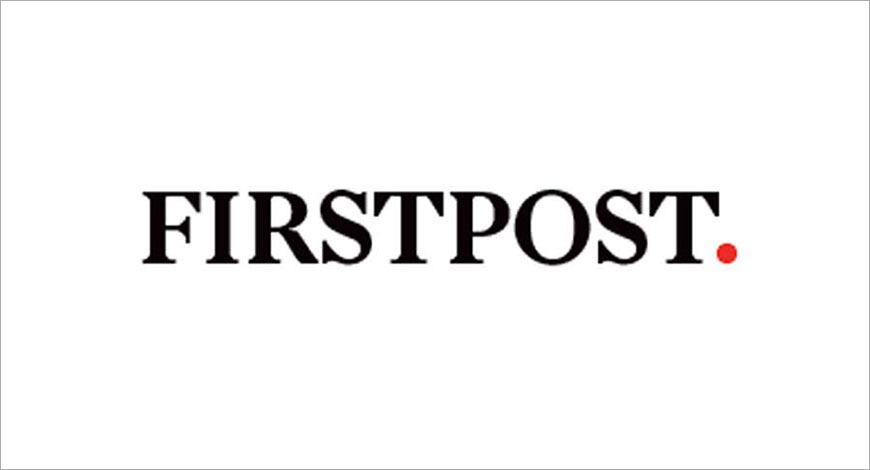 Firstpost print, the weekly newspaper recently launched by Network18, has announced a campaign – FP Campaign Trails. Building on its promise of giving readers a ringside view of news and key events driving the current political narrative in the country, the campaign will give selected readers an opportunity to accompany seasoned journalists into the field and experience the heat and dust of elections first hand.
For most people, elections are typically limited to armchair discussions – the only on-field experience they get is through the actual act of voting. This campaign will allow readers to experience the actual workings of democratic processes and electioneering like never before.
The campaign will have five different trails from across the country – Coastal Karnataka, Marathwada, Kashmir valley, Bengal and Varanasi. These areas have been selected as much for their political significance as also to give the campaign a pan India spread. Each trail will be for 3 nights and 4 days and will run from April 8 to May 6 during the last stages of campaigning in each region.
Each trail will try to cover an election rally by a big national leader; enable interactions with local leaders and party functionaries and most importantly with various communities that represent the key issues at stake in the chosen region.
Towards the end of each trail, participants would take part in a short workshop, when they report their observations on the trail. The reports would be collated and presented on Firstpost, with due attribution to contributing participants.
Commenting on this programme, Rahul Kansal – Business Head Firspost print and Group Brand Advisor, Network18 said, "Firstpost's mission as a newspaper, is to help its readers 'get inside the news'. It tries to do so not just through its editorial content, designed to give readers a ring-side view of what's going on. But also through programs like Firstpost Campaign Trails, which take readers physically to the ringside, to experience the heat and dust of India's elections".
For details on the campaign please log onto https://www.firstpost.com/elections-campaign-trail

Prior to this role, he was working as Head of Marketing, Rajasthan Patrika, North.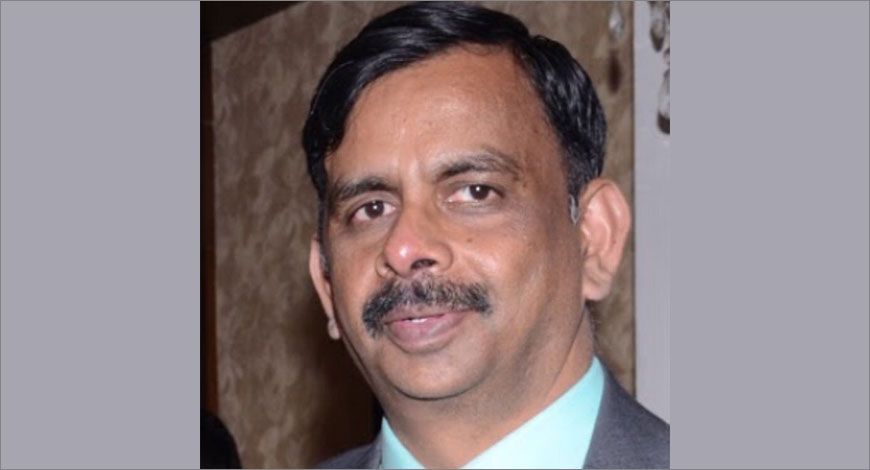 Pankaj Belwariar, former, Head of Marketing, Rajasthan Patrika, North has joined Prabhat Khabar as Associate Vice President, National Marketing, North.
Prior to joining Rajasthan Patrika, Belwariar was working with Sakal Media Group as Vice President Sales. He has around 26 years of experience. In the past he has worked with The Times of India (Patna), Amar Ujala, and Malayala Manorama.
He was associated with Malayala Monorama Co Ltd, for a long period between February 2003 and Marc 2015, as Senior Regional General Manager, he conceptualized and implemented strategic marketing initiatives to catalyze revenue growth and scale ambitious business milestones in Print, TV, Online, Radio and Magazine division of company.

During his tenure the company registered a phenomenal upsurge in ad revenues, from Rs.16 crores in 2002-03 to Rs.25 crores in 2005-06, and 2007-08 Rs.37 crores. It touched 88 crores in 2013-14.

He has also been associated with Amar Ujala as Regional Manager between April 1998 to 2003, and was working as Manager of Marketing between June 1995- April 1998.

Before joining Amar Ujala, Belwariar worked with The Times of India, Patna/ Lucknow between August 1991 - June 1995 as Assistant Manager –Response, and Patna between September 1992 until June 1995 after being promoted from the post of Senior Officer, Lucknow.

He has also worked with Real Value as Assistant Territory Manager – Head of Lucknow branch and MRF Ltd. Kolkata branch as Sales Supervisor – Asansol.
The price now stands somewhere close to 700 USD per tonne, as compared to an all-time high of 820 USD per tonne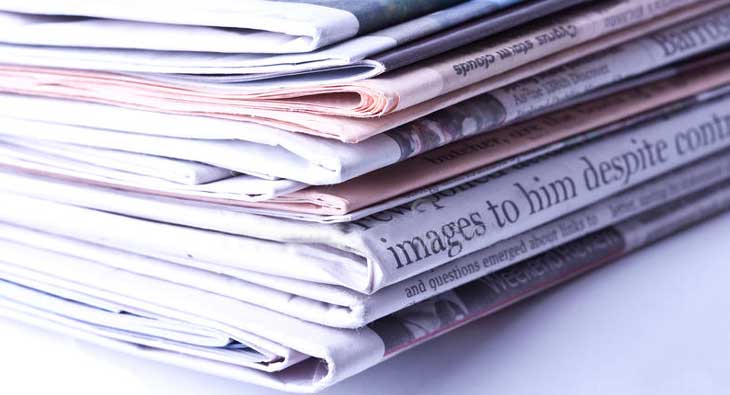 In the past year and a half, the newspaper industry in India faced a huge hike in the cost of production as the price of newsprint shot through the roof. The prices went up by as much as 60 per cent. However, October brought the much-awaited relief to the industry as the newsprint price started stabilising.
As it turns out, the price now stands somewhere close to 700 USD per tonne, as compared to an all-time high of 820 USD per tonne.
Though there is no immediate impact of this price reduction on the profitability of publishers, the industry is cheering the stabilisation.
Sharad Saxena, Executive Director – Operations, HT Media, remembers the tough time that the publishers had to face because of the "sudden and abnormal" increase in the price.
"The industry went through extremely difficult time with a sudden and abnormal surge in newsprint prices, worsened by a depreciating rupee. At least, we have got a breather on one of the two factors now."
According to Saxena, the price may decline further. "The newsprint prices have significantly declined over the last quarter and are expected to come down more in the coming quarter before they stabilize in a range," he says.
Saxena believes that that reduction in the price may not have an impact immediately, but will eventually bring down the cost. "As of now, the impact is yet to materialise because of the high-cost inventory that needs to be first consumed. Post that, over the year, there should be about 8-10 per cent reduction," he adds.
As it was a difficult time for the newspapers, the publishers resorted to their own ways to deal with the high cost of newsprints.
Naval Seth, media and entertainment analyst at Emkay Global, shares, "With the shooting newsprint prices, newspapers have tried their best to control their usage of the newsprint. They altered the pagination or brought changes to the circulation model. With these initiatives, the impact of the price rise was about 20-25 per cent for them."
Seth too is of the opinion that the impact of the reduced prices will be visible only in the numbers of Q2 of 2020 because most newspapers are already stocked up with inventory that is going to last them till the end of Q1 of first quarter.
"Newspapers had stocked up in anticipation of further price rise. Once they start using the newsprint that they procure at the present prices, there will definitely be a margin expansion for them," he adds.
While the price of newsprint may have brought some relief, there are some other concerns. Business leaders are uncertain about the future of newsprints and their fluctuating prices as they are the biggest cost centre for them.
M V Shreyams Kumar, Joint Managing Director of Mathrubhumi Printing and Publishing Co Ltd, explains, "Newsprint buying is the single big expenditure of newspapers. So any increase or instability in price impacts the whole newspaper industry in a big way. Circulation money is never enough to cover cost because even the most expensive paper in Kerala costs about Rs 7, and that can definitely not bear the brunt of the kind of hike newsprints saw last year, which was up to 60 per cent."
Defining the parameters of stabilised newsprint price, Shreyams says, "For the Indian market, anything above 600USD per metric tonne will bleed the newspaper industry."
Experts feel that only a hike in advertisement revenue paired with newsprint price stabilisation can bring profitability to newspapers.
Varghese Chandy, Vice President- Marketing, Adverting Sales, Malayala Manorama, shares, "Any raw material cost reduction is good news, especially after last year's 50-60 per cent hike in newsprint rates. Any sort of reduction this year is a relief, but advertisements have to pick up drastically this year to stabilize profitability of newspapers."
"Standing where we are now, the future of newsprint is unstable because we heavily depend on imports from markets such as USA and Canada which might one day just decide to stop manufacturing newsprint and shift to manufacturing of more commercial paper materials," adds Varghese.
As it turns out, the industry is still uncertain about the newsprint prices and whether they have stabilised for the good. So, what could be the possible way out?
Switching to indigenous newsprint might be one, suggests Vijay Kumar, Secretary General of the Indian Newsprint Manufacturers' Association.
"There used to be 132 mills in India. But at this point, we have only 32 of them running. All others shut shop in the last few years. The newspaper industry should turn to domestic produce because once all the domestic mills close down the international market will obviously take the industry here for a ride. Indian newspapers should promote Indian newsprint because that creates a win-win situation for both," Kumar adds.
Christopher had been with the organisation for 22 years and 7 months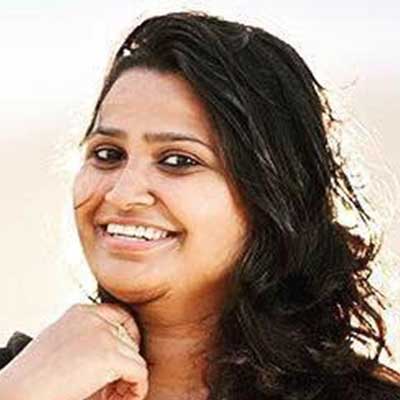 by
Published - 11-March-2019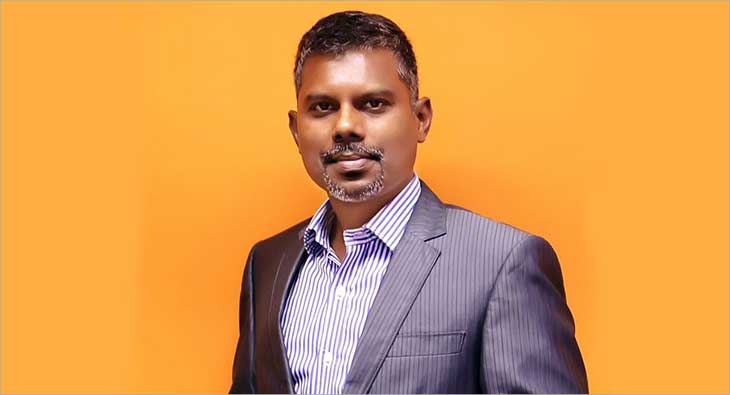 The National Sales & Marketing Head of Eenadu, A J Christopher, has resigned after a stint of 22 years and 7 months.
Christopher, an alumnus of the Loyola Institute of Business Administration, joined Eenadu as an Advertisement Executive in 1996 and had been heading the National Sales & Marketing since 2008.
Speaking to exchange4media about his decision to move on, Christopher said, "Ramoji Group and specifically Brand's Eenadu and ETV has chiselled out my identity as a media professional. It continues to be an organisation that looks inwards for talent pool and when a potential resource is spotted, it is nurtured and placed in the right orbit. I am a testimony to that. I joined as an Advertisement Executive in 1996 at erstwhile Madras and went on to head the National Sales & Marketing."
"The vision of Chairman Ramoji Rao and Managing Director CH Kiron, who drive the organisation with passion, dedication, ethics and reader/viewers-first policy, is behind the bedrock success of the group," he added.
"In the 22.7 years of my journey, I have seen how technology has been the greatest disrupter not just with the delivery platforms but also in the trading process. Since I had the unique opportunity to spearhead all the media assets of the group, the learnings and experiences have been overwhelming," he said.
Speaking about his future plans, Christopher said, "It's just a week since I have moved on and I intend to be on my own. So currently I have taken up the role of igniting young minds on media marketing and sales. Should be firming up my next innings shortly."
"When I look back, the journey with the Ramoji Group is not just experiential but a two-decade learning process in an institution. I give my best wishes to the team for the launch of ETV BHARAT, a first and one-of-its-kind OTT platform," concluded Christopher.
In relation to the Rafale deal reportage, the Guild said that any attempt to use the Official Secrets Act against the media is as reprehensible as asking the journalists to disclose their sources

by
Published - 07-March-2019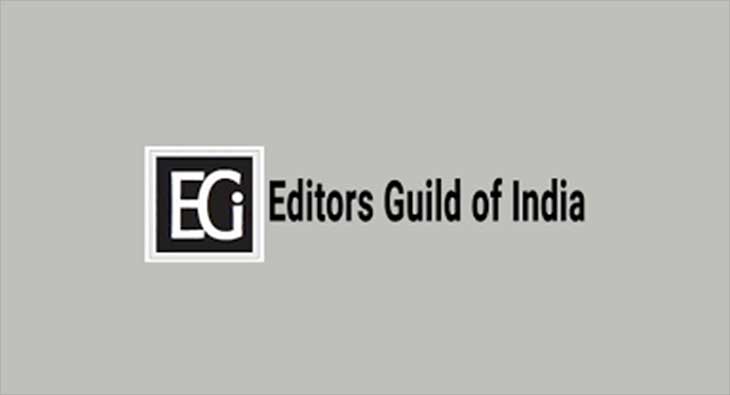 The Editors Guild of India has condemned the comments made by Attorney General before the Supreme Court regarding the documents used by the media for the Rafale deal reportage. Attorney General KK Venugopal's comments would intimidate the media in general and curb its freedom to report and comment on the Rafale deal in particular.
The statement issued by the Guild said:
The Editors Guild of India unequivocally condemns the Attorney General's comments before the Supreme Court pertaining to documents based on which the media, including The Hindu, had reported on the Rafale deal.
Attorney General KK Venugopal on Wednesday sought dismissal of a petition for a review of the apex court's earlier judgment, giving the government a clean chit, on the ground that the fresh petition had relied on documents that were "stolen" from the defence ministry and that investigations were going on to find out if it was a crime and violative of the Official Secrets Act.
Although the Attorney General later clarified that the investigation and contemplated action would not be initiated against journalists or lawyers who used these documents, the Guild is perturbed over such threats. These will intimidate the media in general and curb its freedom to report and comment on the Rafale deal in particular. Any attempt to use the Official Secrets Act against the media is as reprehensible as asking the journalists to disclose their sources.
The Guild denounces these threats and urges the government to refrain from initiating any action that might undermine the media's freedom and independence.
The Editors Guild of India has issued a statement. pic.twitter.com/zuMotHnXm7

— Editors Guild of India (@IndEditorsGuild) March 7, 2019
Lowering of GST and reduction of corporate tax among the major demands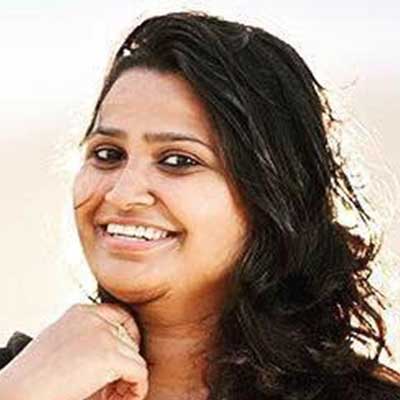 by
Published - 31-January-2019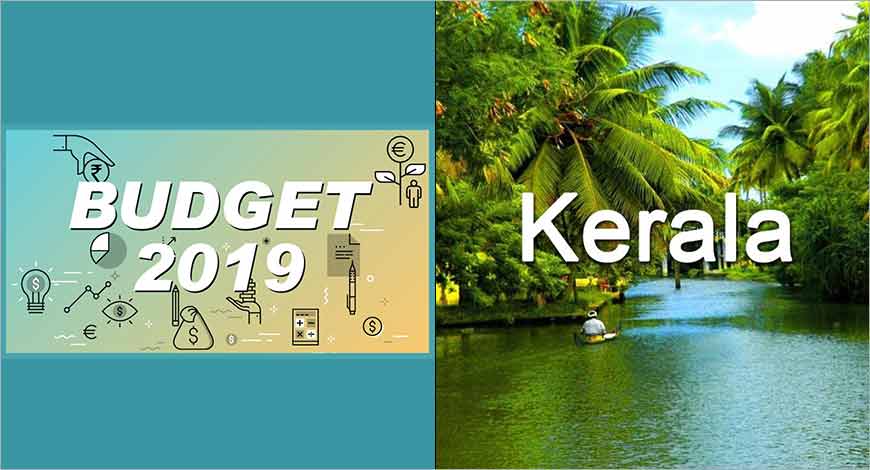 The last Budget of the Narendra Modi government will be presented on February 1. Like all states, Kerala too has its eyes set on the finance minister. The economy of the state was badly affected in the 2018 floods and is yet to recover from the damages. The GST council has approved the levy of 1 per cent calamity cess by Kerala for a period of two years to help the state rebuild its infrastructure.
The media industry in Kerala too witnessed a major setback in revenue this year. It happened during Onam, the biggest festival season of the state, and hence advertising was impacted across all media verticals.
Given the crisis situation in the state, the Budget this year is being looked forward for some relief.
For Varghese Chandy, Vice President, Marketing, Advertising Sales, Malayala Manorama, the Budget should put forward adequate steps in easing the tax burden on small & medium enterprises. He hopes that the Union Budget will take into consideration issues of revision of income tax slabs and lowering of GST rates across different categories. He also hopes that the revival of real estate segment in the state will be a topic of consideration.
"Another major concern that should be addressed in the Budget is a wide relief package for the farming sector. I also hope that more money will be allocated to Kerala for rebuilding infrastructure after the floods," added Chandy.
As per media reports, the crisis in the agriculture sector will be a major focus for the government and reports suggest that the government might announce farm loan interest waiver.
Shreyams Kumar, Joint Managing Director, Mathrubhumi Printing & Publishing Co Ltd, said, "Introduction of 5 per cent GST on print advertising has affected the already ailing print business. The print budgets, instead of proportionally increasing, was restricted to include the added GST component."
"The case is almost similar with 18 per cent GST for TV, radio and online advertising," Kumar added.
Some of the issues to be taken into consideration, according to Kumar, is the reduction of corporate tax to 25 per cent, which has been a long-standing requirement. Abolition of 5 per cent GST on import of newsprint is also needed, he said.
"I hope that the Budget will take into consideration the extension of tax reduction on low-speed machinery used for newsrooms and allied production activities," added Kumar.
According to Boby Paul, General Manager, Manorama Online, media houses in Kerala expect the government to take definitive action to improve the business conditions in Kerala post floods.
"Government needs to make sure that there is easier availability of business funds, especially in small-scale sectors such as tourism, hospitality, agriculture, and fishing which are vital for Kerala's economy. There should be lesser tax burden on common man so that it yields to higher take-home income, which in turn translates to more spending power much needed to refuel the sluggish local economy," Paul said.
"All these measures if implemented correctly and in consultation with stakeholders will result into more advertising and marketing spends from local businesses," added Paul.
According to Unni Krishnan BK, Vice President Sales, Asianet News Network, the budget which is a prelude to 2019 Lok Sabha elections will be motivated politically.
"Practically, not much expectations from this Budget. The last Budget before the general elections will be politically motivated. I hope that there will be some slashing in the GST and income tax slabs," said Krishnan.
Reghu Ramachandran Senior Vice President, Asianet Communications, says, "Taking into consideration Kerala's economy post floods, I hope that the NDA government will bring in some positive initiatives to Kerala state."
Vogue Business is a new business media title offering a global perspective on the fashion, beauty and luxury industries

by
Published - 28-January-2019
Condé Nast International has announced the launch of Vogue Business, a new business media title offering a global perspective on the fashion, beauty and luxury industries.
Headquartered in London, Vogue Business draws on insights from 29 markets, from China, India to the United States, and taps into Condé Nast International's unrivalled global network of brands – Vogue, GQ, Glamour and Wired – fashion and luxury experts, industry leaders and business partners, the company said in a statement.
While sharing the Vogue name, Vogue Business is operated as a wholly separate entity with an independent editorial team, developed with its own distinctive voice, the statement added.
Vogue Business, rooted in facts and data, fills the gap in the market for industry decision-makers, from startups to CEOs. The editorial team covers the critical intersection between fashion and adjacent industries — most notably technology, the driving force of change in the fashion business.
"In a consolidating media landscape, the launch of a new global title is a rare thing", said Wolfgang Blau, President of Condé Nast International. "No one else in the world employs more fashion journalists in more places than we do. Our global network of journalists, digital editors and researchers are immersed in the relevant fashion trends on all inhabited continents, giving the team of Vogue Business access to an unparalleled depth of knowledge, from local design trends to changes in manufacturing, training, technology and distribution," Blau added.
Commenting on the Vogue Business launch, Alex Kuruvilla, Managing Director, Conde Nast India, said, "Vogue Business will provide a much-needed window to the world of fashion and luxury - the Indian fashion and luxury industry will have an opportunity to tap into the unique insights provided by Vogue's global network of journalists and editors. This truly global platform will provide a detailed insight into trends and technologies that will impact the industry, news updates in the fashion business and in-depth analysis across the fashion world."
Vogue Business is edited by Lauren Indvik, a seasoned fashion and business journalist and former Editor-in-Chief of Fashionista.com. For the past two years, she has led the Vogue International news and features team in London, collaborating with Vogue teams globally.
"We take a new global, visual and data-driven approach to journalism," said Lauren Indvik.
"Our journalism is designed for maximum impact and accessibility, making it easy to understand key ideas at a glance, and to enable fashion leaders to make the decisions that will grow and future-proof their businesses and careers," Indvik added.
In today's digital-first media environment, new publications often begin with a website. When Condé Nast International decided to launch Vogue Business it began instead with a newsletter, prioritising high engagement with a select audience over total reach.
Vogue Business represents a new way of launching products for Condé Nast. Designed as a global title from its inception, it has been created by applying an incubator model of agile development and constant experimentation together with our beta users in 29 markets.

"Our development methodology has ensured we understand our audience intimately, thanks to in-depth user research and constant reader feedback," says Ciara Byrne, Director of Business Development at Condé Nast International.

Key areas of editorial focus are:
* An analysis of trends across the fashion industry, from design and manufacturing to marketing, distribution, show production and talent search
* The impact of broader global market dynamics, from climate change to geopolitics
* Cultural patterns and shifts that will impact retail and vice versa
* How technological and scientific advancements will shape the ways products are produced, marketed and sold
Launches media campaign covering TV, print, digital, OOH and social media 

by
Published - 25-January-2019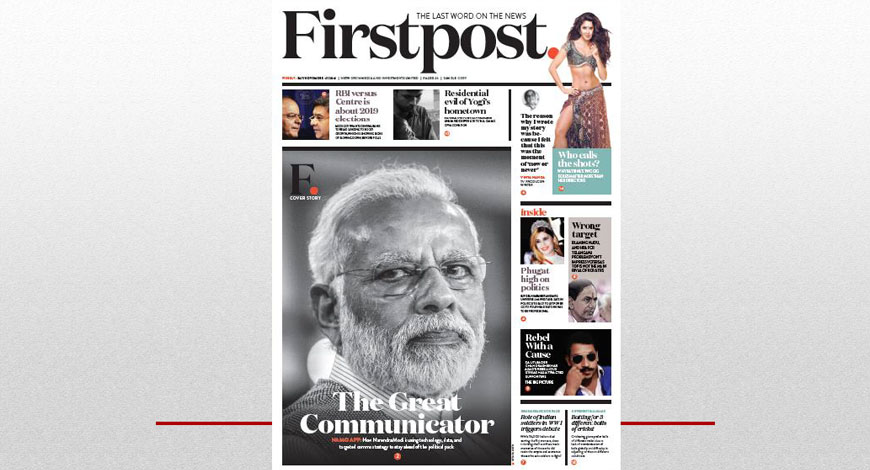 Firstpost Newspaper that is set to hit the stands on Republic Day morning has made a pitch to advertisers. It has released an AV featuring a TV film and the key details of the product. There is also a sales kit consisting of the brochure, a miniature copy of the newspaper, a covering letter and events to be organised by Club Firstpost targeting top advertisers.
The launch has been backed by an extensive media campaign covering TV, print, digital, OOH and social media.
The TV campaign includes 16K+ secondages across channels like CNN-News18, CNBC TV18, History TV18, FYI TV18 and Colors Infinity.
In Print, it has slotted 2 to 3 ads in each of the magazines like Forbes, Overdrive, Better Photography and Better Interiors.
Across the Digital medium, Firstpost has placed 120 million+ Impressions across News18.com, Moneycontrol.com, FirstPost.com and CNBCTV18.com.
In the OOH medium, the campaign has been spanned across 6 weeks covering across 30+ premium screens in Mumbai and Delhi. The campaign also covers kiosks at Mumbai Airport for 3 months.
Apart from Social Media Posts and Cover Pics on FirstPost.com, several activities and events have been planned. There will be 24 events in one year at Delhi and Mumbai. Intimate discussions of 100+ audiences with thought leaders have also been scheduled.
There will be a unique opportunity for readers to experience on-ground realities of the election campaign. About 25 selected readers will be invited to visit the most controversial constituencies across the length and breadth of the country.
As part of the schedule for Agency Branding, a 15-days campaign will cover key media agencies across Delhi, Mumbai and Bangalore. Media planners will be engaged across 15+ key agencies.
The campaign will also cover trade magazines like Impact. Digital Web Banners or Mailers will be published from key media portals like E4M.
A select club of insiders will get a chance to be privy to a ringside view of the drama and trends of Indian politics.
The cover price of the 20-page newspaper has been fixed at Rs 8 per issue. At least 75 per cent of the copies will be sold via subscription. The Annual subscriptions will cover the Weekly newspaper, Online subscription to Firstpost and Membership of Club Firstpost, which includes a year-long programme of specially curated events.
Positioning itself as the last word on news, Firstpost will be a 20-page broadsheet appearing every Saturday and shall cater to readers in Mumbai and New Delhi.
Aiming to change the way in which the consumer perceives newspapers, Firstpost emphasises on narrative, long-format journalism with a focus on national politics, culture and art and being a mix of hard and soft feature news.

With a strong and vibrant design, the newspaper has been designed by Jacek Utko.
Sudhir Agarwal, Managing Director, DB Corp Ltd says performance this quarter is a culmination of dedicated strategic efforts made across all businesses spanning print, digital and radio

by
Published - 23-January-2019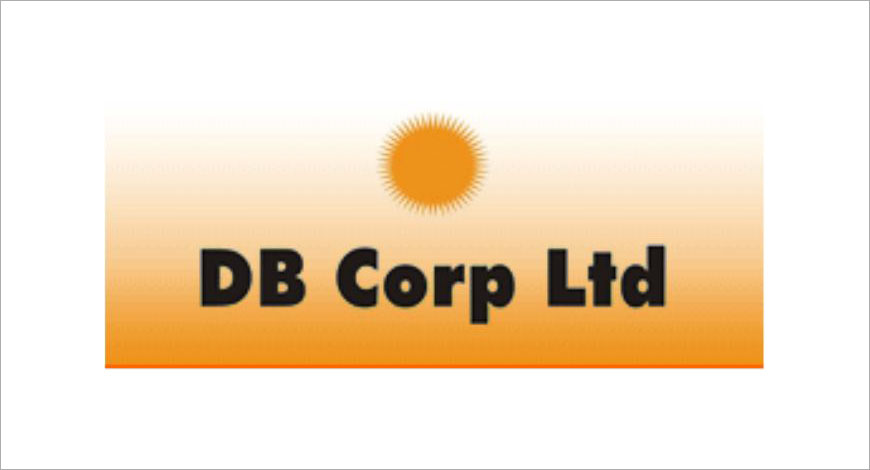 DB Corp Limited (DBCL), the print media company, which is home to flagship newspapers Dainik Bhaskar, Divya Bhaskar, Divya Marathi and Saurashtra Samachar, has announced its financial results for the quarter and nine months ended December 31, 2018.
Performance highlights for Qtr 3 FY 19 Consolidated -All Comparisons with Qtr 3 FY 18
• Advertising revenues reported growth of 13 per cent YOY to Rs 4,813 million in current period from Rs 4,261 million
• Circulation Revenue has increased 3 per cent YoY to Rs 1,301 million from Rs 1,262 million
• Total Revenue has grown by 11 per cent to Rs 6616 million in current period from Rs 5965 million
• EBIDTA stands at Rs 1417 million (margin of 21.4%), against EBIDTA of Rs 1434 million on the back of strategic cost rationalisation measures and despite high newsprint rates
• PAT stands at Rs 756 million (PAT Margin 11.4 per cent), against Rs 781 million (PAT Margin 13 per cent)
• Radio business: Reports stellar performance
• Advertising revenues expanded by 39 per cent YOY to Rs 465 million in Q3 of current period against Rs 334 million in Q3 of last fiscal
• EBIDTA grew 2x YOY to Rs 202 million (EBIDTA margin of 43 per cent) from Rs 96 million
• (EBIDTA margin of 29 per cent); margin expansion of 1400 bps
• PAT grew by 3x YOY to Rs 112 million from Rs 42 million last year
Digital business – Gaining traction
• Turns EBITDA positive on the back of renewed focus on business profitability
• Revenue for the quarter stood at Rs 141 million as against Rs 154 million for Q3 FY 18
Performance highlights for YTD December 9 Months FY 2018-19 - Consolidated
• Advertising Revenues reported growth of 7.5 per cent YOY to Rs 13,494 million in current period
• from Rs 12,557 million in 9M of last fiscal
• Total Revenue reported growth of 7 per cent at Rs 18,883 million in current period from Rs 17,675 million in 9M last fiscal
• Circulation Revenue has increased 6.3 per cent YoY to Rs 3,964 million from Rs 3,729 million, primarily volume driven
• EBIDTA stands at Rs 4,142 million (margin of 22 per cent) against EBIDTA of Rs 4,824 million, in 9M FY 2018; after considering forex loss of Rs 54 million
• PAT stands at Rs 2,194 million (PAT Margin 12 per cent), against Rs 2,669 million (PAT Margin 15%) in 9M of last year; after considering forex loss of Rs 62 million
Radio business
• Advertising revenues expanded by 17 per cent YOY to Rs 1,159 million in 9M of current period, against Rs 993 million last fiscal
• Radio business EBIDTA grew by 60 per cent YOY to Rs 393 million from Rs 245 million
• Radio Business PAT grew by 102 per cent YOY to Rs 197 million from Rs 98 million
• Digital business revenue stands at Rs 387 million from Rs 398 million
Commenting on the performance for Q3 FY 2018-19, Sudhir Agarwal, Managing Director, DB Corp Ltd said, "Our performance this quarter is a culmination of dedicated strategic efforts made across all our businesses spanning print, digital and radio. Over the last few quarters our focus has been on the execution of our circulation strategy across India supported by strong reader engagement and product enrichment initiatives. We have undertaken several initiatives to unlock their potential that will help us monetise our inherent, strong brand strengths through leveraging our loyal digital user base, our hyper local presence across radio and programming strength through content. The impact of these efforts have already started to emerge and will reflect in the coming months.
At an industry level, the government's ad rate hike is a welcome move for all players and will provide a strong impetus for growth. Structurally, India continues to be one of the world's fastest growing economies. Decline in crude oil prices and rationalization of GST rates will help trigger a revival momentum in consumption. Across India, content consumption is growing at a brisk pace across mediums and given our legacy and competitive aggression, we are totally committed to expand our capabilities to deliver growth and shareholder value."
'Viewspaper' will hit the stands in Delhi NCR and Mumbai on 26th January

by
Published - 17-January-2019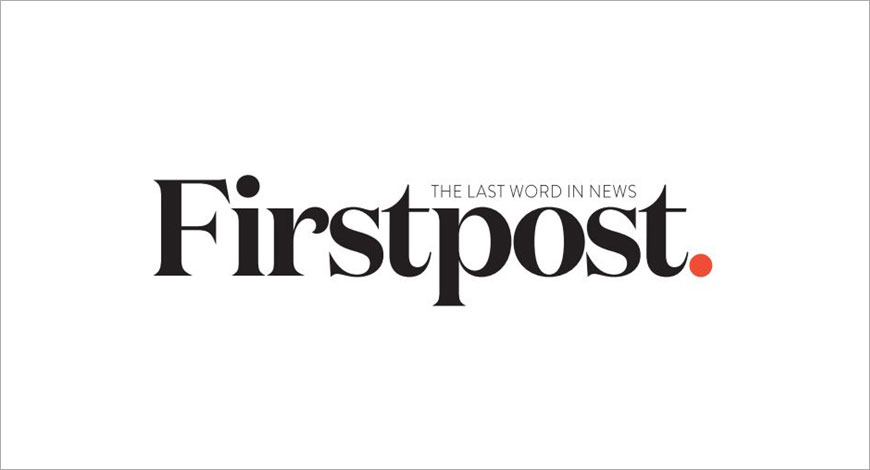 Eight years after Firstpost.com became the go to destination for the argumentative Indian, Network18 will be launching its first weekly newspaper – Firstpost.
B V Rao, Editor, Firstpost says, "By taking the viewspaper from the virtual to the physical world, we are signalling two things: Firstly, there is a market opportunity in the weekends for deep, thoughtful and reflective journalism, the kind that allows us to step back from the cacophony of the moment and analyze events calmly. Thus, the difference between the two products is not the quality of the content, but the kind of content.
Secondly, content is platform-agnostic, especially good content. The digital consumer reads a lot but not necessarily the best. Reading the best becomes somewhat of a lottery, dependent on whether they open the right links from among the dozens they are dumped with every day. Firstpost print content, arranged to enable quick access in one place, will provide that reading pleasure to digital readers as well. Existing digital readers can access the content free for a limited period and then signal their readiness to put a premium on the content they cherish."

According to Praveen Swami, Group Consulting Editor, Network18, "Firstpost is a new kind of newspaper. Instead of the usual, mundane recounting of events already well known to readers through digital media and television, every single article aspires to exceptionality: to offer a unique perspective; to excavate new information; to bring to life a new story."

Positioning itself as the last word on news, Firstpost will be a 20-page broadsheet appearing every Saturday and shall cater to readers in Mumbai and New Delhi. Aiming to change the way in which the consumer perceives newspapers, Firstpost emphasises on narrative, long-format journalism with a focus on national politics, culture and art and being a mix of hard and soft feature news.

With a strong and vibrant design, the newspaper has been designed by Jacek Utko.
Speaking on the launch, Rahul Kansal, Business Head, Print & Brand Advisor, Network18, said: "I am extremely proud to be a part of this milestone in the journey of Network18's growing news prowess. Firstpost sees itself as a 'viewspaper' with a focus on politics and will offer a ringside view of the complex democracy and society of our multi-dimensional nation. The offering will serve discerning readers looking for an intelligent read, many of whom feel that Indian newspapers have dumbed down in their bid to capture the mass market."