Resilient people make for antifragile organisations: Anupriya Acharya
Today, we feature Anupriya Acharya, CEO, Publicis Groupe, South Asia, in our 'The Resilience Story' series where senior industry leaders share their learnings from the pandemic
Despite it being a tough year for businesses worldwide, Anupriya Acharya, CEO, Publicis Groupe, South Asia is upbeat about India. Given the country's capability for tech-led expertise and immense STEM talent, India's importance to the world, she says, is only growing, especially in the wake of digital acceleration. Acharya speaks about recovery in the pandemic, new businesses and people-centric initiatives at Publicis.
Q] The second Covid wave this year proved to be more damaging than the first in terms of personal loss and overall sentiment. How much did it impact the ad industry considering there was a general sense of despair for over two months?
The Jan-March period went off well and things seemed to be getting well on track. Then suddenly, this second wave gripped the country. We saw the numbers rise exponentially in our people too. Overnight, we ramped up all possible support to help our people and their families overcome these tough times, from hospital beds to oxygen. While most recovered, we did lose some of our people and some of our staff members lost their near and dear ones. Overall, it was definitely a tough time for all. But now, things are fine and more importantly, the vaccination drive is in full swing. Everybody should be fully vaccinated soon enough.
On the business front, things were way better than the last year. There are two key reasons for that: first, the lockdowns were less severe as compared to last year, and second, the businesses were way more geared up to deal with lockdowns and the limitations on the operations. The decline has been not only less steep but also shorter. Some reversal trends could be seen in June itself. If the vaccination stays on track and we can avoid any more severe pandemic waves, I believe business would revive sooner than later.
Q] What initiatives did your agency take to keep the trust and hope of your co-workers alive in the time of crisis?
2020 underscored the importance of strength and resilience in the face of uncertainty, chaos, and fragility. We realised even more that while we cannot control circumstances and events, we can certainly control our response and hence their impact on us. And so, with people being our first and foremost priority always, early this year we launched PubFit - a holistic programme that prepares the entire organisation towards fulfilling health, wellness, and fitness journey. The whole premise of this programme is, one, there is a mind-body-spirit connection; two, strong resilient people make for strong anti-fragile organisations, happier families, and more resilient societies; and three, the more we make health and wellness a priority proactively, the better our people will be able to cope with stress and uncertainty.
Having said that, the second wave was quite ruthless, and we had to intensify our efforts way beyond what we did last year. We set up a round-the-clock task force for immediate and urgent medical assistance, brought in extensive healthcare coverage with some of the best hospitals of India, put in place tie-ups with a wide range of hotels for quarantine facilities, augmented medical leave and organised vaccination drives for our people and their families.
Our efforts continue but I am happy and relieved that the situation came under control in 6-8 weeks. And the way both the global teams as well as the multitude of volunteers that came forward locally, to help co-workers was also very heartening!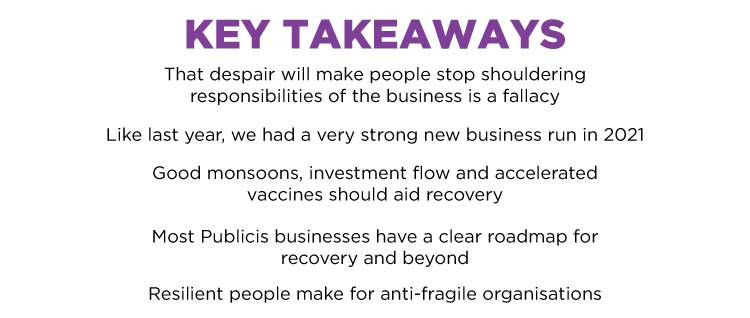 Q] Has this overall sense of despair prompted most brands to suspend pitches and extend contracts with the incumbent agencies? How has it affected the prospects of adding new businesses to your kitty?
Just like people, businesses also survive tough times. Innumerable companies both globally and in India have survived wars, calamities, etc. So, thinking that despair will mean people will stop shouldering the requirements and responsibilities of the business is a fallacy. In fact, all leaders carry the responsibility not only of their people but also of the business and its survival. Hence, yes, some pitches did get postponed especially if they were more of the routine reviews –but many pitches which were important for the health of the business did happen and continue to happen, both globally and locally.
In fact, the pandemic altered consumer behaviour and market realities and this has led many clients to review existing relationships across the globe as they seek partners that can help them pivot to new business solutions, evolved consumer experiences, commerce, and data capabilities etc. Hence many more pitches are happening at a global level. We all have learned the fine art of pitching and onboarding virtually right through the lockdowns! In fact, we had a very strong new business run last year across various lines and that has continued this year too.

Q] Arthur Sadoun, the Chairman of the Management Board, in a recent shareholder's meeting confirmed that good trends continued in Q1 2021. He specified that organic growth for the 2nd quarter should be at the high end of the range indicated at the time of the publication of Q1 results, which is +8% to +10%. What is India's contribution to this growth trajectory?
Well now, the H1 results are published in any case and indeed the organic growth has surpassed pre-pandemic levels. Organic growth for the first half of the year was 9.7%, versus -8% during the first six months of 2020. Q2 organic growth was at 17.1%, against -13% for the same period last year.
India continues to be a key contributor but more importantly, India has emerged as a massive capability centre for digital and tech-led deep expertise across marketing and business transformation solutions. Large mandates across global brands are being managed here and as the role of data and tech rises in advertising and marketing, the fact that India has immense STEM talent, entrepreneurial talent and is also one of the most vibrant content ecosystems, I believe the industry here will become more and more important to the global world.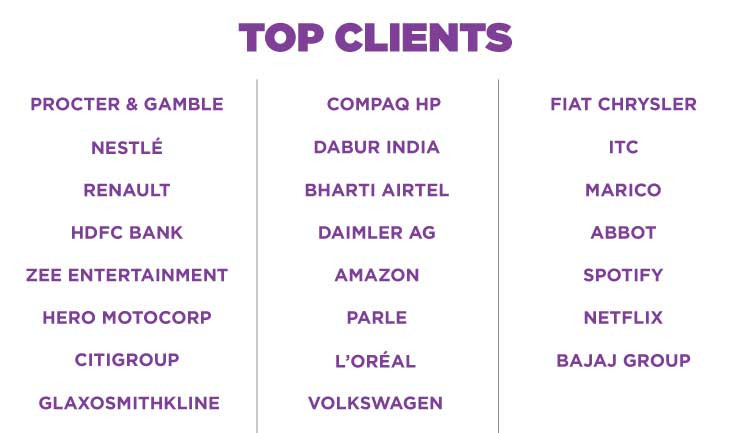 Q] Your global leaders have claimed that Marcel came to the rescue for many employees, helping them retain their jobs. Is this true for India too? What has been Marcel's contribution in helping you cope with the pandemic-led crisis?
Marcel has been a revolutionary platform that has brought alive innovation and collaboration and the pandemic heightened its adoption and benefits. Adoption in India was upwards of 90% in less than a month of its launch! It became a unifying space, with quarterly plenary sessions led by Arthur Sadoun, helping immensely in maintaining a regular link with people across the network during this period of uncertainty. It continues to benefit our people, through individual support programmes that look after their physical and mental health, access to many online training programmes, or learnings and best practices across markets or collaboration on client assignments across geographies. Specifically, for retaining jobs too, it has been a wonderful platform. The focus throughout the pandemic has been on harnessing internal capabilities first. Marcel helped work stay within Publicis when one needed extra resources on any aspect of work by enabling quick matching of right resources and availability.
An interesting feature is 'Gigs' which is short-term project work, up for grabs on Marcel. It could be anything, from strategically aiding a client's marketing transformation programme to something as simple as taking photographs of your meal for a campaign in need of assets.
The platform gave us the opportunity to cut through historic silos and create flexible teams. Through Marcel and Bench, we've managed to save as many as 200 jobs in India alone; efficiently re-deploying talent in areas where they are needed the most.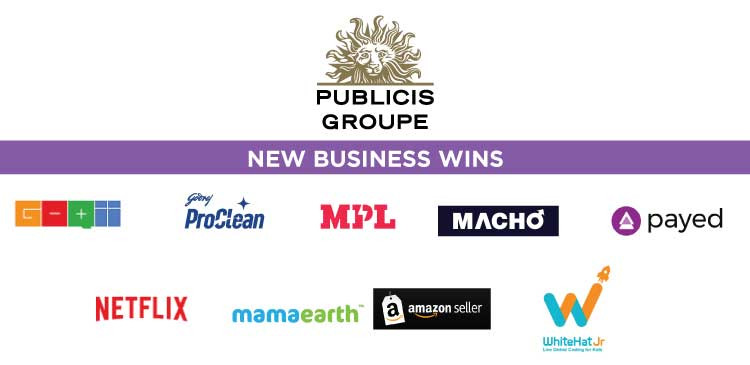 Q] There have been some elevations and rejigs in Publicis India recently. Can you share more about the launch of PubHub? How is it different from other marketing tools?
The launch of PubHub was on the cards for two reasons. One is the market context. There is an exponential increase in the demand for scaled marketing transformation solutions as businesses embrace technology, digital and data solutions to reclaim growth. And while there are solution providers across the whole gamut of consulting, agencies, specialists, the ability to weave together the right components of creative, data and technology effectively is limited.
And two, as I said earlier, for Publicis Groupe, India is a massive capability centre for digital and tech-led deep expertise across marketing and business transformation solutions. And so, there is an established scaled capability and expertise already present here. It's easy for us to expand it to the domestic market too.
Q] IPL, which is one of the big-ticket events for most brands, had to be called off midway. In what ways did it affect business?
The decision to halt IPL temporarily, was absolutely the right thing to do, given the circumstances. But it was doing very well and so when it got called off midway, it was indeed a tough situation especially for brands that had time-bound messaging or planned launches around the IPL. Brands for whom the summer period was critical, had to scout for other impactful properties at the last minute in the same period. Now it is expected to take place between Sept 19th – Oct 15th. This also coincides with the peak advertising season; we expect it to do well.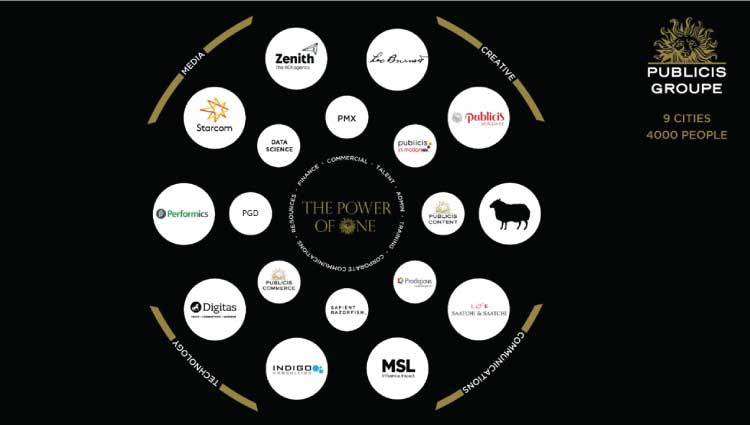 Q] Which sectors suffered the most during this second wave? What would be the path to recovery for them?
The sectors most impacted continue to be Hospitality, Tourism, Travel, Retail and Real Estate. At an overall level, however, recovery could be seen as early as June and in fact, there has been a revival of demand for automobiles and two-wheelers too. Good monsoons, investment inflow coupled with accelerated vaccination drive should further help. Furthermore, our recent conversations with numerous CXOs indicate that a year into the pandemic now, most businesses have a clear roadmap on recovery and beyond. There has been a lot of work on reorientation to the next normal.
Q] Now that we are anticipating the third wave, how are you preparing your agency and your clients for the remaining year?
Firstly, I hope that the third wave does not come! However, it is good to be prepared for eventualities. From a people and safety point of view, a lot of our initiatives got conceptualised and activated in the second wave and so the learning curve will be shorter or absent in the next wave if it occurs. We have also proactively focused on vaccinating our people and their families.
We will continue to be cautious there. On the business front, a lot of exciting developments really! The single largest impact of the pandemic has been the acceleration of everything digital and hence quite a few of our products and services around Real identity, Dynamic Creativity, Direct 2 Consumer, Commerce and Performance have seen an absolute explosion in demand. Even though we already have strong talent at scale in these areas, we are focusing even more on talent acquisition and skilling to match up to the demand. There are company-wide initiatives both globally and locally.
Read more news about (marketing news, latest marketing news,internet marketing, marketing India, digital marketing India, media marketing India, advertising news)
For more updates, be socially connected with us on
Instagram, LinkedIn, Twitter, Facebook & Youtube
Worth a shot: Why are brands teaming up with non-cricket sports?
e4m explores the audiences' interest in sports other than cricket and how it is working out for brands
India has always been a cricket-loving country. Anything related to the gentleman's game has always got all the attention, not just from sports lovers but also from brands & marketers. However, over the years, the country has developed a liking for non-cricket sports such as wrestling, kabaddi, football and hockey as well, and brands obviously are too happy to follow the audiences. For instance, this year's Pro Kabaddi League will be sponsored by vivo, a brand known for investing big in cricket.
India's fondness for sports, both cricket and non-cricket, is visible in the business numbers as well. According to GroupM ESP's Sporting Nation report, the Indian sports business surpassed Rs 14,000 crore in 2022, showing a growth of 49% over 2021. A total of Rs 9,500 crore was spent on the sports sector in 2021.
Why the sudden interest in non-cricket sports?
According to R Venkatasubramanian, President - Investments at Havas Media India and Managing Director - Havas Play, brands have sided with sports, both cricket and others, as it is the best way to connect with the audiences. "Post-Covid and with the opening of the economy, there has been a large influx of funds from FII and other direct investments into startups and established brands that are in their expansion mode. These brands have identified sports and live events as one of the fastest mediums to gain quick momentum and establish connections with their customers. Association with sports helps them drive home their communication and quickly gain a consumer base," he explains.
The fact that India's sports budget for FY 2023-24 saw 11% increase from the last financial year is also encouraging brands to look for good returns from their investments here. "The sports budget reached Rs 3397.32 crore this year. The money is being spent on the development of sports in the country, and this will make sure that India is going to be the next big sporting nation," adds Venkatasubramanian.
The thought is echoed by Shantanu Ghosh, Senior Director - Sports & Live, Wavemaker India. "For the game to become popular, the team needs to do well, and India has done fairly well in sports in the last few years. A sport builds its audience through multiple aspects, like players' performances or history of the sport in the country. If we consider badminton, the popularity started growing after some players won international events. A feat on the global platform causes the popularity of the sport to skyrocket, like cricket became hugely popular post India's win the 1983 World Cup."
Similarly, In 2021, Neeraj Chopra made a world record in The Tokyo 2020 Olympic Summer Games which opened many brand association opportunities for him, making Indian audiences turn their attention to other sports.
Investment in other sporting events
The FIFA World Cup, WPL and Women's Cricket World Cup were some of the most celebrated sports events this year in India, apart from cricket and IPL.
"India is becoming a hot spot for sports leagues. There is great scope for prosperity with tournaments like ICC World Cup T20, Indian Premier League, Women Premier League, Pro Kabaddi League, Indian Table Tennis League, ISL and Futsal. Categories such as online gaming & betting have brands like dafa news, Fairplay, Winzo, and Pari News making huge investments in terms of sponsorship. Also, there are emerging sports like kabaddi, football, and others," points out Venkatasubramanian.
On a similar note, Jigar Rambhia, COO at Sportjo, also shares that audiences, as well as sponsors, are open to exploring new sporting avenues apart from cricket. "People are watching cricket but India is now ready to explore other sports as well. Who doesn't want to watch a good sporting league? We are doing quite well now, compared to what we were doing 5-10 years back," he opines.
"It's difficult, but it is getting there by the year. Five years back, if I went to a brand and asked them to invest their money on a non-cricket property, they wouldn't think much. But today, they are willing to listen and even invest to a certain extent. Non-cricket sports will never reach there in terms of money but the good thing is brands are now willing to explore," he explains.
This year saw many startups withdraw their sponsorship in IPL and some fantasy sports and online gaming brands become leading sponsors for this season. According to Ghosh, "A lot depends on the company and brand objectives when it comes to deciding on investing in sporting events. For fantasy sports brands, it becomes a relevant option as their business is dependent on sporting events."
Adds Venkatasubramanian, "Investment in sports is growing and will continue to grow. Sports offer fresh entertainment and excitement every time a game is played. Though marketing budgets have tightened up, faith in sports as a medium has kept its momentum with investment across sports and leagues,"
"A brand like Tata Group has strengthened its presence across sports by buying the title sponsorship of IPL and WPL. Also, FMCG brands like Amul, Nestle, Bingo, and Himalaya Pharma have been doing consistent investments across sports events through league or team sponsorship. Their main focus is to create relevance through content and engagement with their key TGs utilizing sports talents and celebrities associated with the teams," he mentions.
The Future
In a country like India, where cricket is equated to religion, perhaps the possibility of any other sports taking over seems impossible. But experts paint a different picture. "With increased investments by brands in sports, Indian athletes performing exceptionally well and increased support from the government, the future of sports marketing is extremely bright," feels Ghosh.
Rambhia too agrees. "I think the next 10-20 years will be great for Indian sports. We will see many non-cricket stars in the future. India will soon be a sporting superpower."
"With newer leagues for sports like women's cricket, handball, hockey and various cricket leagues like ILT20, SA20, Road Safety and Legend League, a fair amount of interest and investment is guaranteed. Though these leagues will take their time to get into momentum, emerging sports like PKL, ISL and PVL are becoming part of brands' marketing calendar and making advertisers work on a tactical approach to cash on these sporting opportunities," sums Venkatasubramanian.
Sports is a sunrise industry and is expected to grow very fast, he asserts.
Read more news about (marketing news, latest marketing news,internet marketing, marketing India, digital marketing India, media marketing India, advertising news)
For more updates, be socially connected with us on
Instagram, LinkedIn, Twitter, Facebook & Youtube
We aim to grow Himalaya Ashvagandha by 3X the category growth rate: Vikas Bansi
Himalaya's head of OTC business spoke to e4m regarding their new campaign around stress, the expected growth rate from the product, health MarTech and more
"The Himalaya Wellness OTX range is a budding portfolio with high growth potential," Vikas Bansi, the Head of the OTC business, Himalaya Wellness Company said in a conversation with exchange4media.
Through three ad films and a campaign titled "Ab Stress Nahi, De-stress Kijiye", Himalaya is looking to raise awareness about mental health and the impact of stress. Bansi spoke to e4m about the growth of the campaign, the trickiness of mixing mental health awareness and marketing and the ROI expected from the campaign.
The reason behind the campaign, Bansi said, is to draw people's attention to this modern-day problem and highlight the fact that there are multiple stress triggers that often go unnoticed or may seem common.
"These trigger factors, however common they may seem, lead to stress that can affect one's health, behaviour, and overall quality of life. Building on this insight, the campaign brings common triggers of stress into the spotlight and emphasizes the role of Himalaya Ashvagandha in minimizing stress in daily life and helping bring calm," he pointed out.
Excerpts:
Tell us a little bit about the campaign and how it was built
For this campaign, a 360° approach was deployed where the three critical pillars – consumer, trade, and ethical – were activated, allowing us to reach the right target group for the brand.

The brand primarily built awareness among end consumers through digital, influencer, and radio campaigns. A series of three advertisements were created, each targeting a different consumer cohort – middle-aged men, working women, and youngsters.

These advertisements highlight the after-effects of stress, where the protagonists experience sleeplessness, tiredness, and anger, respectively, when exposed to certain stressors regularly. The communication is reinforced by the doctor talking about the benefits of Himalaya Ashvagandha in helping manage stress better.
The awareness campaign was further amplified by maximizing the reach via L-band ads on leading national and regional news channels. In addition, the key influencers of the purchase decision journey, doctors and retailers, were targeted through extensive sampling to drive familiarity with the product along with trials. Taking the campaign a notch further, CMEs and 35 + RTMs on "stress management" were also conducted across the country to engage with doctors.
How is Himalaya working on the sensitivity of the topic while creating awareness for the campaign?
Stress can be a sensitive topic for many individuals. Some people may openly discuss their experience with stress but many still find it challenging to freely talk about what is causing them stress and how it is impacting their lives.
This is why, the Himalaya Ashvagandha campaign has approached the conversation around stress with empathy and understanding. We have tried to make the viewer feel comfortable by treating the stressors and their impact in a non-judgmental manner and as something that is normal and faced by most people around us. However, we have also taken care to not trivialize the problem either. Having a doctor back the need for a natural intervention for stress management has given consumers confidence in our message and it also helped balance a light-hearted story with the seriousness required for a conversation around stress.
When it comes to mental health awareness and marketing for related products, what kind of marketing mix works best?
Though mental health is an extremely sensitive topic, mental health issues, stress, and anxiety have become extremely prevalent in today's society. It is important to bring these conversations in front of as many people as possible so that individuals can learn to identify issues and seek timely help and support to resolve them.
That being said, the marketing mix would entirely depend on the problem the product is aiming to solve, its price, positioning, and channel availability in the market. Digital media should definitely be a part of the mix since it allows you to customize communication, improve relevancy, and reach the targeted consumer cohort.
What kind of ROI is expected from this campaign?
We aim to grow Himalaya Ashvagandha by 3X the category growth rate.
Can we expect an uptick in ad spends from Himalaya for the rest of the year, regardless of the rising economic uncertainty?
The Himalaya Wellness OTX range is a budding portfolio with high growth potential. In the categories we are present in, there is immense room for new players to gain traction and hence we will continue to advertise our focus brands to create the required lift in consumer demand.
As a wellness company, what are your thoughts on health MarTech?
The health care sector in India has seen significant digital transformation of late. MarTech can potentially change the marketing landscape in this industry by improving how companies reach and engage with potential consumers. It can help improve patient experiences, deliver personalized care, and drive positive health outcomes.
It offers companies the ability to gather and analyse at scale, patient data, market trends, and consumer behaviour patterns, all of which are critical to developing products and services with real value for the consumers and also for ensuring marketing effectiveness.
However, it's important to note that while health MarTech presents numerous opportunities, it also comes with challenges. Privacy and security concerns, data governance, and regulatory compliance are crucial factors that need to be carefully addressed to ensure the ethical and responsible use of technology in health care marketing.
Read more news about (marketing news, latest marketing news,internet marketing, marketing India, digital marketing India, media marketing India, advertising news)
For more updates, be socially connected with us on
Instagram, LinkedIn, Twitter, Facebook & Youtube
Video is the new audio: Debjani Gupta, Zoom
The Country Marketing Leader for Zoom in India spoke to us about tapping into the Indian market, the platform's latest offerings for marketers and more
While Zoom has become ubiquitous to today's professional lexicon, its very ubiquity can give consumers tunnel vision around its applications. With over 300 million daily active users, Zoom revenue is expected to reach between $4.370 billion and $4.380 billion in 2023. The virtual meeting and collaboration platform generated $4.09 billion in revenue in 2022, up from $2.65 billion in 2021.
India is the company's second-largest market globally, behind the United States. Though given the vast difference in the populations of the two countries, the room to zoom in India is potentially enormous. exchange4media spoke with Debjani Gupta, Country Marketing Leader for Zoom in India, about tapping into that market, the platform's latest offerings for marketers, and why there can be too much of a good thing.
"Yeah, everybody knows us, but everybody knows us mostly for meetings. And that is my challenge, as a marketer as the brand is so visible. And when you go to somebody and say 'I'm from Zoom, and this is what we do,' before I complete the sentence they say 'Oh, we know. You don't need to tell us'," she says wryly, while asserting they don't know the entire suite of solutions and products the company offers.
"We have meetings, chats, hub spots (a casual virtual meeting room where you can bump into your colleagues and chat) and Zoom Calendars. Then you have SDKs and APIs so that you can plug into your own platform. Then there is the events platform: webinars, events, sessions, and then you have internal communication tools like Zoom chat, whiteboard, and more.
"So, we have to do a lot of education. The brand is visible, people understand the brand but my KPI is to ensure that information on all the available products in India for our customers and potential customers is out there and people are aware of the entire Unified communications as a service (UCaaS) platform."
The need for that "enterprise telephony" is growing, as companies realize the challenges in getting employees to return to offices full time. According to The Flex Report, based on data from over 4,000 companies employing more than 100 million people globally, the share of people in the office full-time dropped to 42% in the second quarter of 2023, down from 49% in the first quarter. Simultaneously, the share of offices with hybrid work arrangements hit 30% in the quarter, up from 20% the previous quarter.
"Modern companies have realized that getting employees back to work after we have had a taste of what we can do virtually is leading to dissatisfaction right now," says Gupta, pointing out that most professionals have realized they can do their jobs from anywhere.
"As long as I'm productive and effective, and implement all that I'm supposed to do, it's fine. I'm an adult and the whole organization runs on trust and company culture, she says, observing that if you have the right culture and you trust your employees to do what they're supposed to do, and the employees are doing that there shouldn't be any issues.
"At Zoom, we actually are looking at redefining the entire concept of employee experience, and also customer experience because if you empower your employees, it also helps you resolve customer issues more effectively. And then video is the new audio. Even people on the road are not on phone calls, they are actually on video calls, whether it's with friends and family or work or even a service call centre," she says.
While Zoom webinars have been there for a while, Zoom Events, which was introduced last year, is a key area being focused on. According to the company, Zoom Events is a virtual event management solution built for marketers, which allows up to 50,000 view-only attendees & 100+ interactive panellists. Zoom Events' built-in tools promote networking and enable real-time feedback, so attendees can enjoy the same benefits of in-person events while at home.
"We now have something called Backstage; so when you go for an event, you need to prep your speakers right before they go on to the stage or go onto a panel. The same thing is replicated there. Zoom Sessions is a smaller version of Zoom Events, a more comprehensive enterprise version. As marketers, the time and resources that we spend on production and branding for an event is quite significant. All that is taken care of by Zoom Events because we have features on that platform that allow brands, event organizers and marketers to just plug and play," she extols.
Another exciting development is the Zoom Phone, which was just given its license by Indian authorities and promises to bring all those features together into one secure universal device. "But we keep innovating and ideating, so there will be more announcements soon," concludes Gupta.
Read more news about (marketing news, latest marketing news,internet marketing, marketing India, digital marketing India, media marketing India, advertising news)
For more updates, be socially connected with us on
Instagram, LinkedIn, Twitter, Facebook & Youtube
Haier becomes Official Partner of Roland-Garros tournament
The sponsorship arrangement with Roland-Garros Tournament will expedite the implementation of the brand's innovative home solutions in overseas markets, the company said
Home appliances brand Haier is the official partner of the 2023 Roland-Garros Tournament, which officially commences in Paris on May 22nd.
As a top-tier grand slam, the Roland-Garros Tournament enjoys global recognition. Haier's sponsorship of this esteemed event will further enhance the brand's global exposure, the company said.
Haier's sponsorship arrangement with the Roland-Garros Tournament will expedite the implementation of the brand's innovative home solutions in overseas markets.
This partnership with a premier sporting event will offer Haier a new platform where global users can learn about Haier's comprehensive smart products and solutions, expanding the user base and accelerating the global deployment of smart homes.
Read more news about (marketing news, latest marketing news,internet marketing, marketing India, digital marketing India, media marketing India, advertising news)
For more updates, be socially connected with us on
Instagram, LinkedIn, Twitter, Facebook & Youtube
Farmley announces Rahul Dravid as the new brand ambassador
The dry fruits and nuts brand wants the association to talk about its commitment to quality
Dry fruits and nuts brand Farmley has announced former Indian Cricket Captain Rahul Dravid as its first brand ambassador.
Through this collaboration, Farmley reinforces its enduring commitment to quality, authenticity, and excellence.
With his distinguished career as a cricketer, Dravid has not only earned accolades for his incredible sportsmanship but has also become a role model for millions across the globe. Dravid would be seen endorsing the dry-fruits range for the brand.
Commenting on his association with Farmley, Rahul Dravid said "People these days are rapidly moving towards adopting a healthier lifestyle and they put a thought into whatever they consume throughout their day. They like to read and get themselves educated about different products available in the market, and choose what they think would be best for them, in terms of both health & taste. Farmley's commitment to sourcing the finest dry fruits and nuts resonates with my personal belief in maintaining a healthy lifestyle. I look forward to representing Farmley and contributing to their mission of delivering premium, adulteration-free products to consumers."
Welcoming Rahul Dravid onboard, Abhishek Agarwal - Co-Founder, Farmley said, "Having him on board with Farmley is heart-warming, and we are proud to welcome Rahul Dravid to the family. Being a celebrated cricketer, Dravid has always been committed to being healthy, which helps us rightly position ourselves as a brand that believes in keeping the healthy in the dry fruits & nuts segment intact by eliminating the middlemen and offering adulteration-free products. With Rahul's support, we aim to further expand our brand presence and connect with a wider audience, while upholding our promise of delivering premium and pure dry fruits & nuts."
Read more news about (marketing news, latest marketing news,internet marketing, marketing India, digital marketing India, media marketing India, advertising news)
For more updates, be socially connected with us on
Instagram, LinkedIn, Twitter, Facebook & Youtube
Alia Bhatt shines in Nihar Naturals Hair Oil commercial
The ad samples the Baul song 'Boro loker biti'
Nihar Naturals Hair Oil, the market leader in eastern India, has launched a new TVC featuring its latest brand ambassador, Alia Bhatt. The campaign revolves around the message of Shundor Chul, Shobaar Odhikaar and highlights Nihar Naturals's position as a progressive brand committed to making beautiful hair accessible to all.
The TVC begins with Bollywood superstar Alia Bhatt being serenaded by a group of Bauls, ethnic wandering minstrels from Bengal, who ask her the secret to her long, lustrous hair. The Bauls then take the serenade – a take on the popular song, "Boro loker biti, lo lamba lamba chul", created by legendary singer-songwriter Ratan Kahar – to another girl stepping out of a bus with equally gorgeous hair while Alia looks on, thoroughly enjoying the scene
Alia then demystifies the mystique and presumed "magic" around beautiful hair and reaffirms the brand stance that beautiful hair is every woman's right. The ad ends with Alia revealing the secret to beautiful hair- Nihar Naturals, with coconut and methi (fenugreek), gives thick, beautiful hair.
Speaking about the new campaign, and the association with Alia, Ms. Somasree Bose Awasthi, CMO, Marico Limited said, "Whenever we see beautiful hair, we attach a certain mystique to it, often playfully comparing the process of maintaining them to magic. With this ad campaign, we want to highlight how beautiful hair is not a result of any magic but the goodness of Coconut & Methi in Nihar Naturals Hair Oil which gives thick beautiful hair, becoming the right of every woman . Alia's natural charm and presence is perfect to highlight this proposition and we are confident that the latest campaign will further strengthen the brand amongst the target audience."
Commenting on her partnership, Alia Bhatt said, "I am so excited to be a part of the Nihar Naturals family and partner with a brand that truly believes that being beautiful and progressive go hand in hand!"
The film was conceptualised and executed by Team WPP.
Read more news about (marketing news, latest marketing news,internet marketing, marketing India, digital marketing India, media marketing India, advertising news)
For more updates, be socially connected with us on
Instagram, LinkedIn, Twitter, Facebook & Youtube
Reckitt to move out of dentsu
As per sources, the brand has shortlisted Wavemaker and Initiative
Consumer products giant Reckitt is set to move its account out of dentsu. Sources have confirmed the development to exchange4media.
e4m reached out to dentsu for a confirmation on the same but is yet to receive a response. The brand has already shortlisted Wavemaker of GroupM and Initiative of IPG. A final decision on the same is expected this week.
The FMCG multinational has marquee brands like Dettol, Mortein, Strepsils, Harpic, etc., in its portfolio and has operations spanning more than 60 countries.
Read more news about (marketing news, latest marketing news,internet marketing, marketing India, digital marketing India, media marketing India, advertising news)
For more updates, be socially connected with us on
Instagram, LinkedIn, Twitter, Facebook & Youtube